Pack Hacker's Ultimate
Gear Gift Guide
Great Gift Ideas For Gear Enthusiasts & Travelers
01

Under $10
We get it. You've got a lot of friends. You can either pick your favorite or find some great gifts for them with these gift ideas under $10.
Looking for the best gift ideas for the gear enthusiasts in your life? You've come to the right place! We've handpicked and tested every item on this list—and we know they'll make great gifts. Plus, each section is split up by price so you can stick to whatever budget you're working with.
Read on for the best gifts for daily use, travel, and beyond! Plus, be sure to check out our Gift Ideas and Deals page for more gift ideas and deals for specific brands.
Gifts Under $10
02

Under $25
If you're really looking to impress the gear-obsessed friends in your life, find something they might not think to get for themselves. Luckily, some of our favorite gift ideas are less than $25.
03

Under $50
You know what they say—mo' money, less problems for your gear-obsessed friends who will benefit greatly from these useful gift ideas under $50.
Gifts Under $50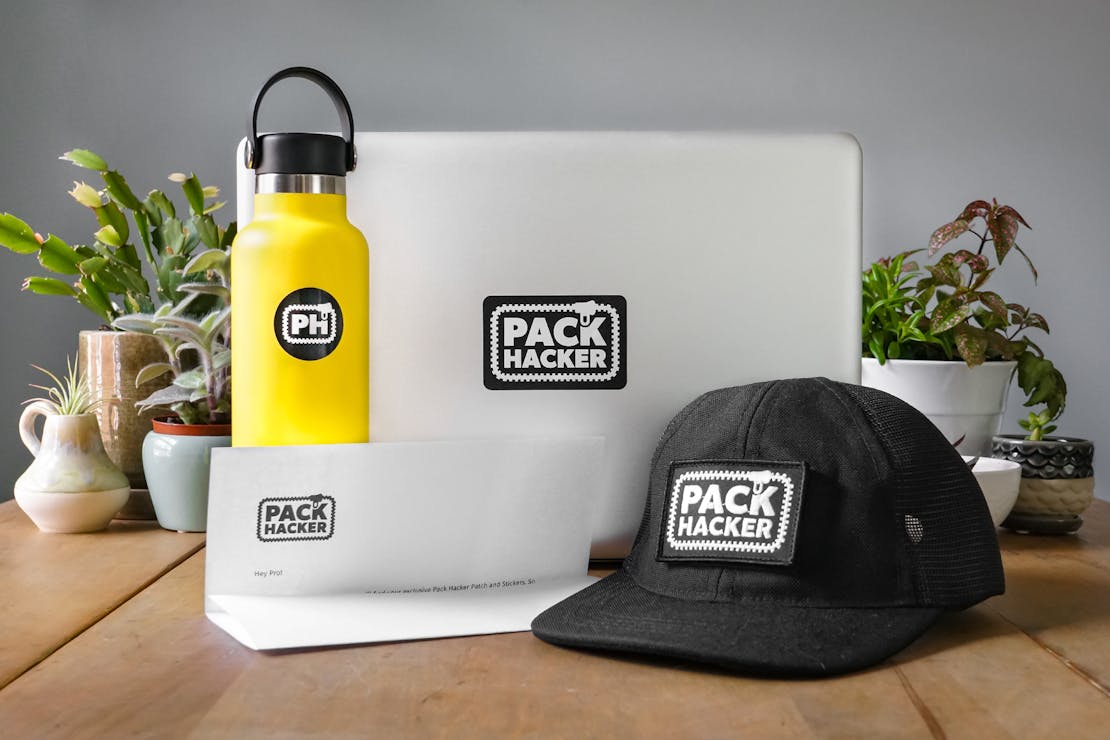 Pack Hacker Pro Membership
Time for the gift that keeps on giving! This subscription to Pack Hacker Pro allows access to exclusive forums, giveaways, and deals. Plus, as a bonus, they'll also receive a welcome kit (Pack Hacker Patch and stickers included) while also gaining entry to our Pro Community that's thriving with discussions on bags, packing, and all things gear.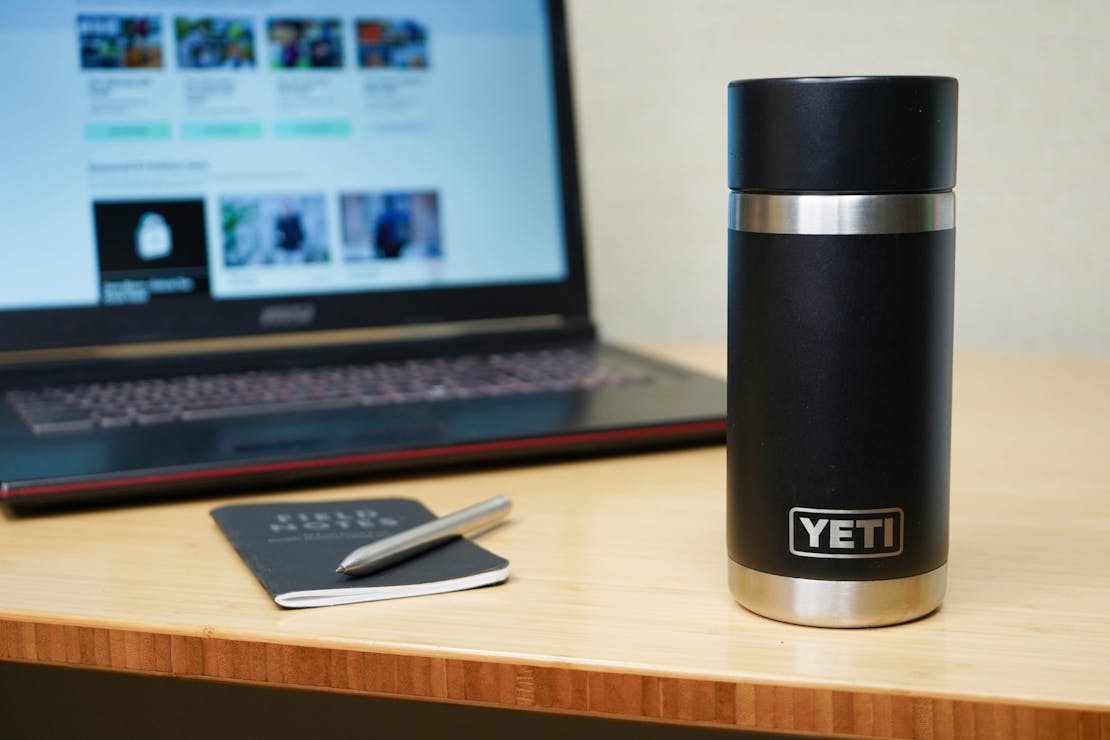 YETI
Rambler 12 oz Bottle with HotShot Cap
Looking for an excellent mug upgrade? Enter the YETI Rambler 12 oz Bottle with HotShot Cap. The product name might be a mouthful but it makes up for it with the mouthfuls of hot coffee it delivers all day long. As long as the extra weight isn't a dealbreaker, this bottle keeps drinks just how they should be (hot or cold) and the lid allows easy sipping from any direction.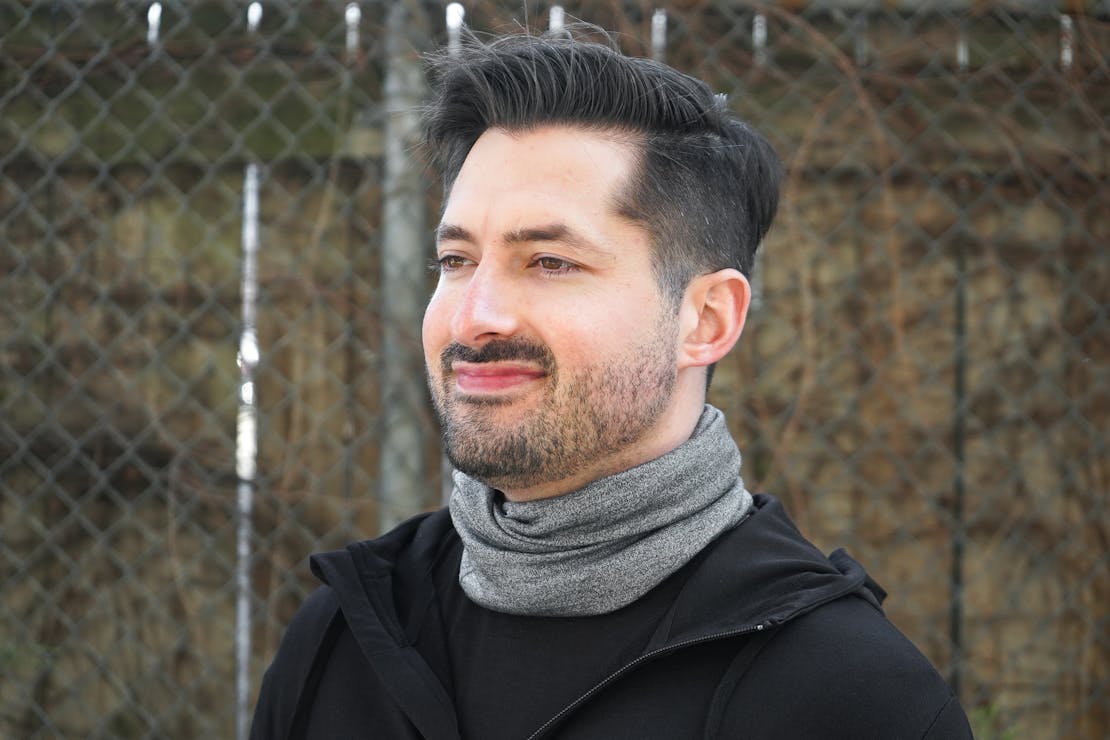 Wool & Prince
Travel Neck Tube (Pack Hacker Collab)
Forget holiday magic, because these days we're living for the magical properties of Merino wool. Made with durable, breathable, and comfortable materials, this versatile neck tube can be worn as a scarf, hat, headband, and even an eye mask. One item, lots of possibilities. Oh yeah, and this was our first collaboration. Check out the writeup here.

Arcade
Midnighter Belt
Essentially, a stretchy waistband that looks classy, this belt is super comfortable. Plus, it's lightweight and machine-washable! While it's marketed toward men, it's simple clean look works for all adventurers, no matter their gender.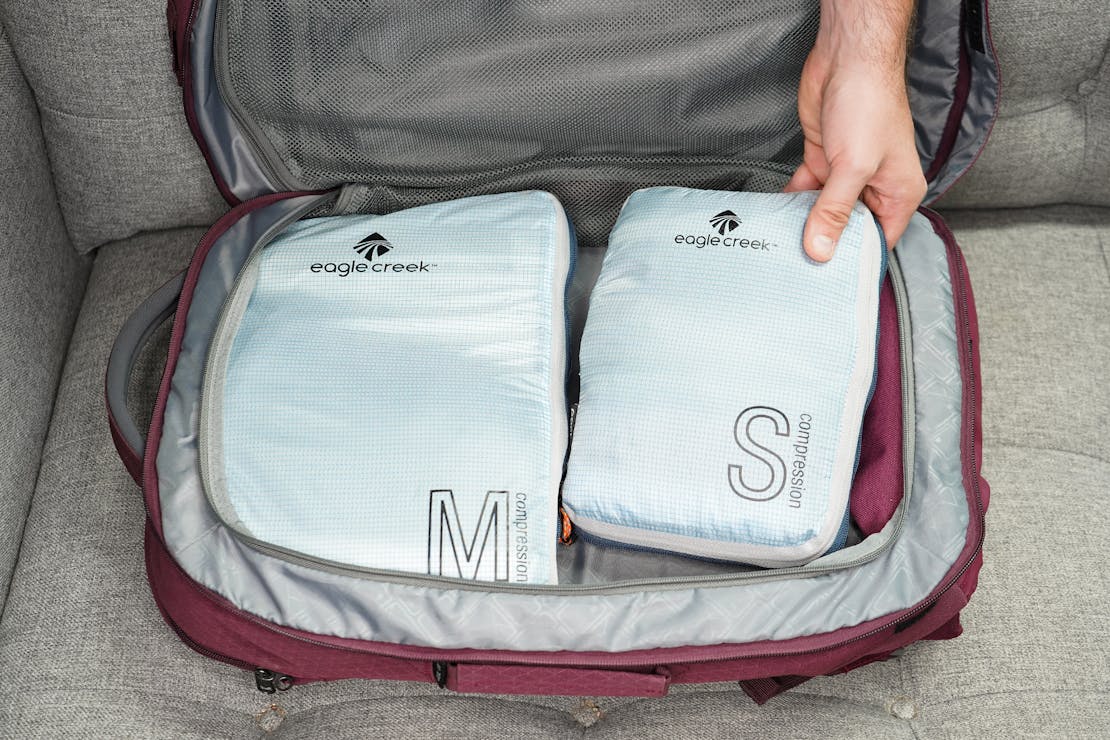 Eagle Creek
Pack-It Specter Cubes
With over a year of use, we've really put the Pack-It Specter Compression Cubes to the test and we're pleased to say that they've come out triumphant. Compressing clothing has never been more easy or satisfying. Save your busy, gear obsessed friend from disorganized backpacks and messy duffel bags, they'll thank you later!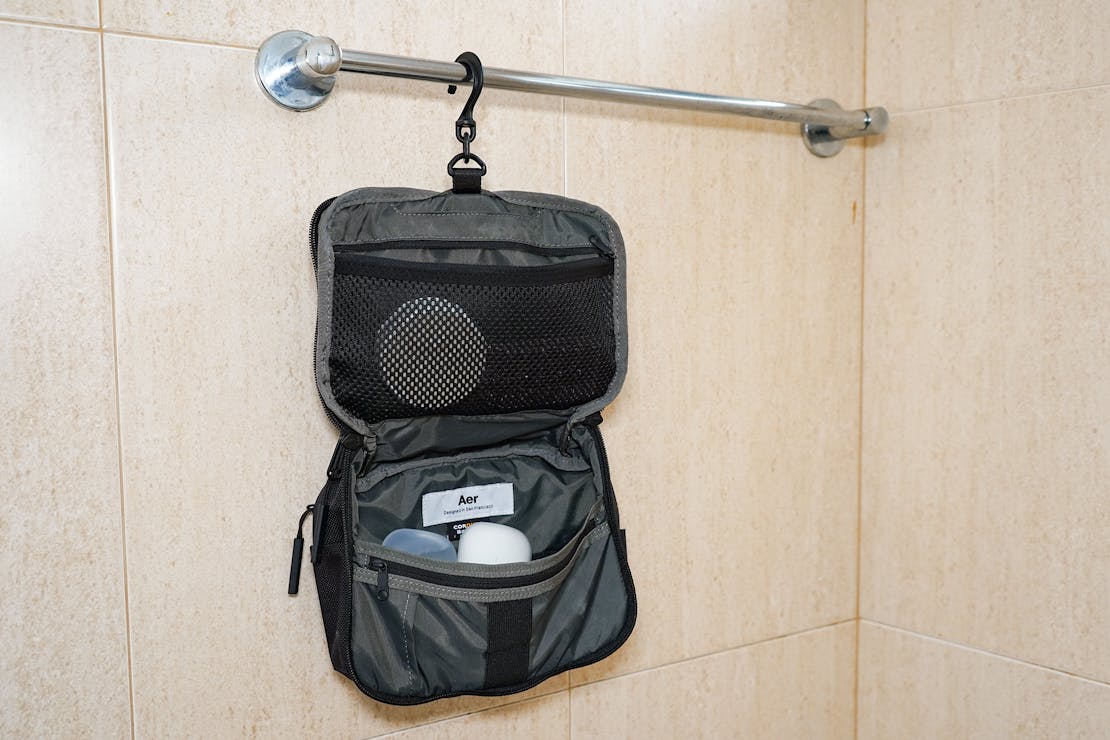 Aer
Travel Kit
We're digging this Dopp kit because of its simple, sleek aesthetic, high-quality materials, and versatile, smart organization. If that isn't enough—it has a hook. Yeah, we know! Hang it up in your Airbnb/hostel/hotel bathroom and you'll be good to go.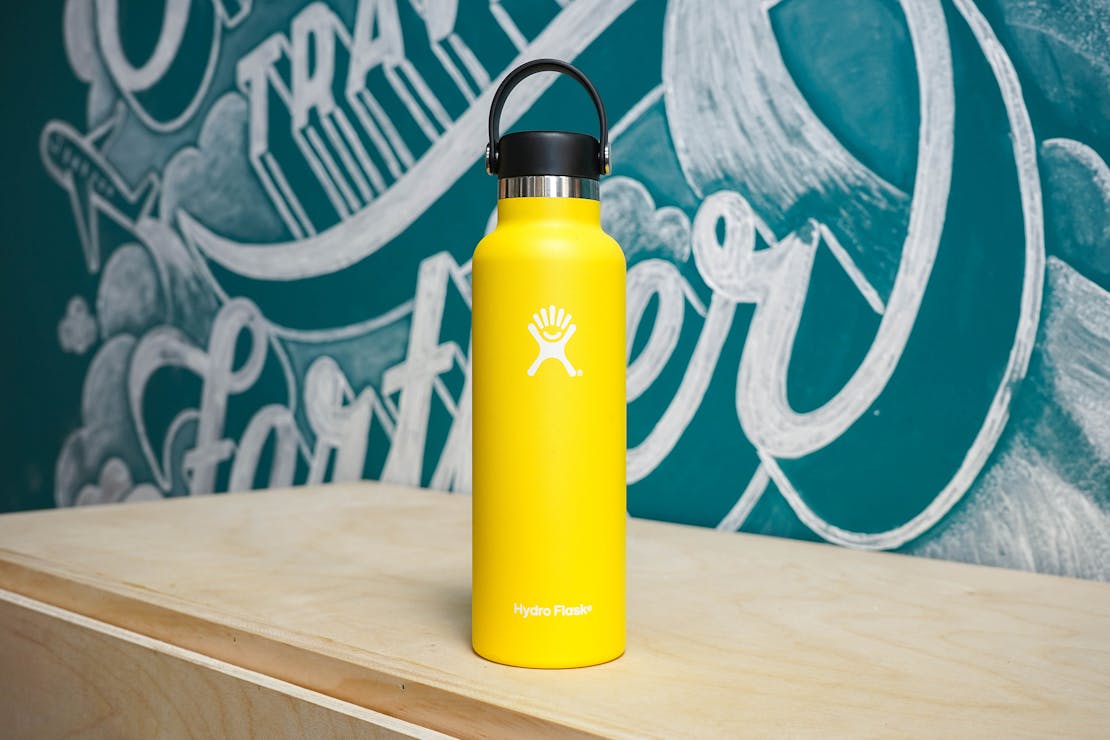 Hydro Flask
Bottle 21 oz (Standard Mouth)
Give more than just a gift this holiday season with the Hydro Flask Standard-Mouth Water Bottle. It keeps drinks cold (or hot) for over ten hours and it's a solid way to be more sustainable and use less plastic at the same time. Plus, available in a wide range of colors, you'll be able to find one to suit every personality.

Matador
On-Grid Packable Tote
Just because your special someone isn't racking up those frequent flier points doesn't mean they shouldn't take full advantage of packable gear. This packable tote will take up minimal space in any sling or daypack and includes multiple carry options and a variety of compartments. Handy, compressible, and some sweet organization? Sounds like stocking stuffer 101 to us!
04

Under $100
$100, eh? You must really like these people. They'll really like you too after you give them one of our favorite top-tier gifts.
05

Everything Else
For the notoriously picky friend, these gift card suggestions and a selection of our highest-rated gift ideas should do the trick.
Other Gift Ideas
Wrapping Up
And there you have it, Pack Hacker's gift ideas for men, women, and all the beloved travelers in your life! If nothing on our list sparked your interest, your friends miraculously have everything on it, or you just love reading about travel gear—check out our other gear reviews and subscribe to our YouTube channel. It's pretty much the best way to stay up to date on the latest and greatest in travel gear. (To be fair, we're a little biased.)