Pack Hacker's Ultimate
Gear Gift Guide
Great Gift Ideas For Gear Enthusiasts & Travelers
01

Under $10
We get it. You've got a lot of friends. You can either pick your favorite or find some great gifts for them with these gift ideas under $10.
Looking for the best gift ideas for the gear enthusiasts in your life? You've come to the right place! We've handpicked and tested every item on this list—and we know they'll make great gifts. Plus, each section is split up by price so you can stick to whatever budget you're working with.
Read on for the best gifts for daily use, travel, and beyond! Plus, be sure to check out our Gift Ideas and Deals page for more gift ideas and deals for specific brands.
Gifts Under $10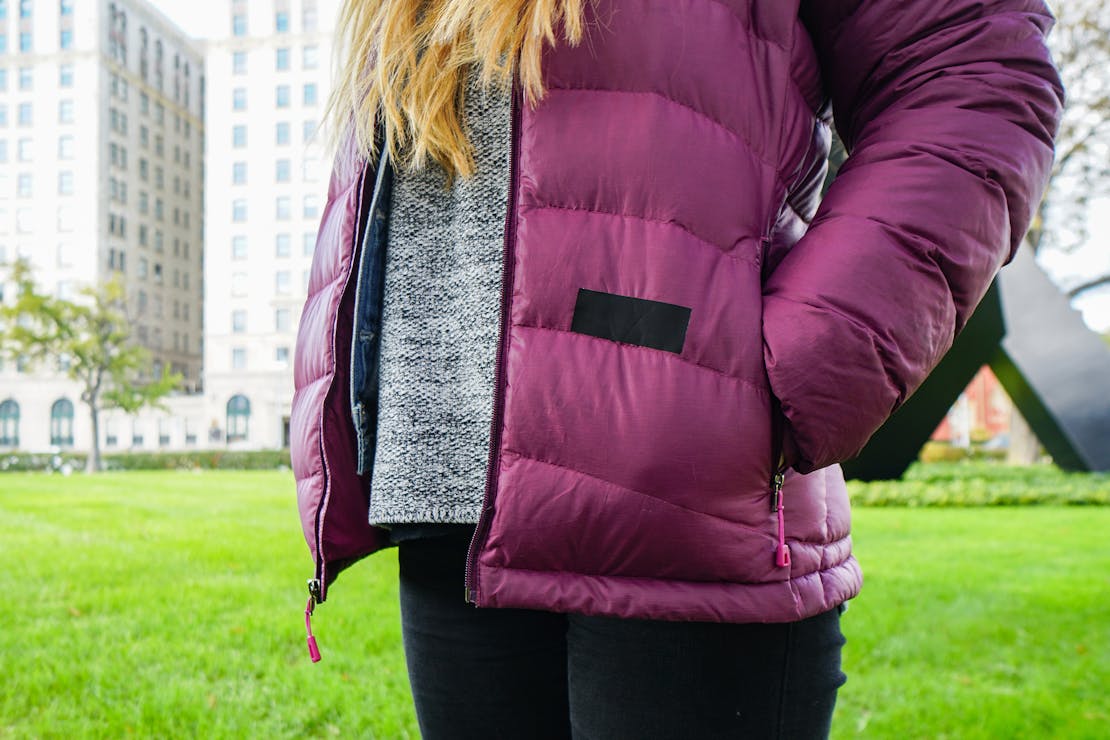 Gear Aid
Tenacious Tape
Buying a replacement for that jacket you ripped on your latest rock-climbing adventure isn't always possible when you're on the road (not to mention the environmental implications). This tenacious tape seals tears and prevents them from spreading, ensuring a ripped jacket doesn't turn into a ruined one.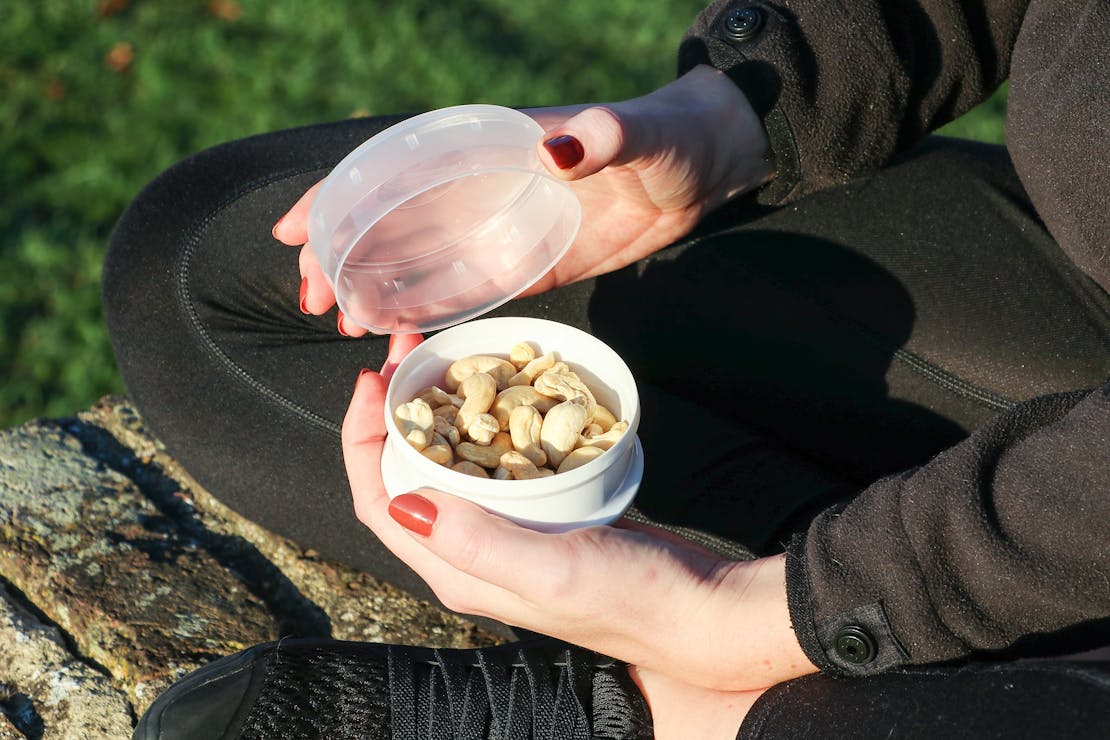 humangear
GoTubb
A great spot to store snacks, pills, or other little knick-knacks. The best thing about it? You can open it with one hand. Ideal for multitaskers, snackaholics, and those after our own hearts—the organization-obsessed. We've got you.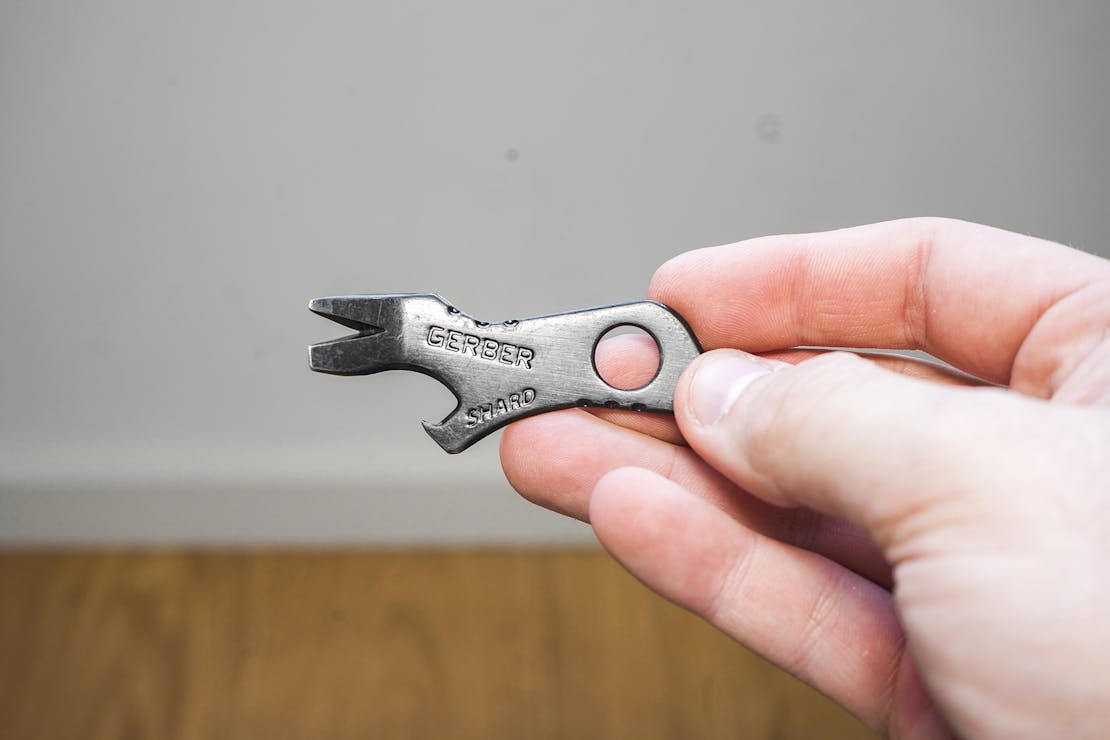 Gerber Gear
Shard
All seven tools in this compact, TSA-compliant multi-tool are handy to have when jet-setting around the world or lounging around the house. Your loved one will never have to deal with a wobbly chair or wire that needs stripping again. And the bottle opener is exceptional (yes, we've tested it).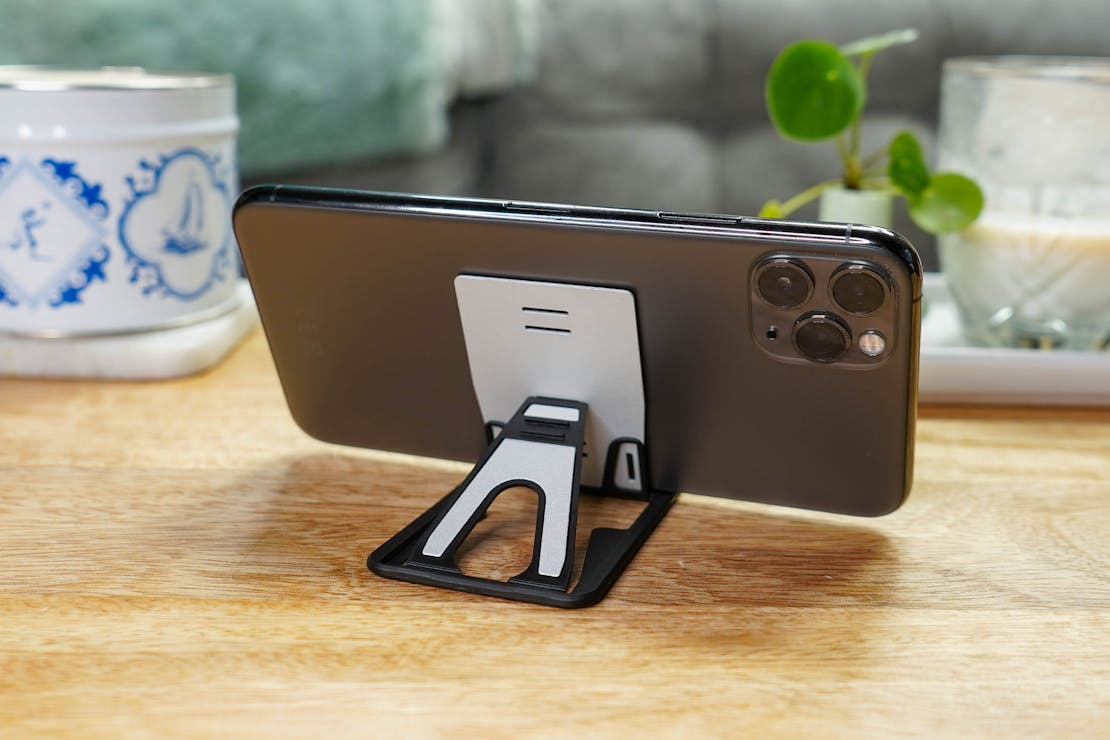 Nite Ize
QuikStand Mobile Device Stand
Anyone who's ever had an 8+ flight with a broken entertainment system knows how difficult it can be to hold up a phone or tablet for the entire duration of a movie. This nifty device is a lifesaver, propping up smartphones and smaller tablets—great for watching movies or reading books on planes, trains, buses, and beds. And it folds down to roughly the size of a credit card, so it'll fit inside most wallets—out of the way until you need it.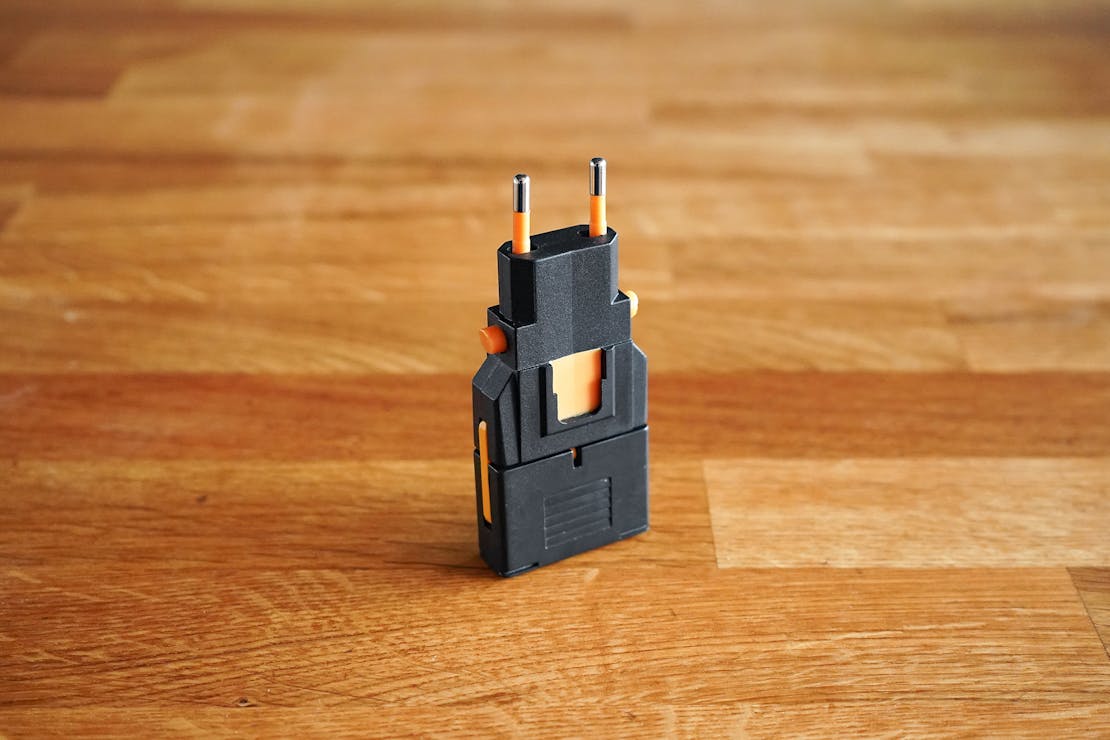 Kikkerland
Universal Travel Adapter
Anyone traveling abroad will need to pick up a travel adapter or risk their phone/tablet/computer dying. Help them out by grabbing this adapter, which works in more than 150 countries. Plus, it's small and slim, so it won't take up too much space in a pack.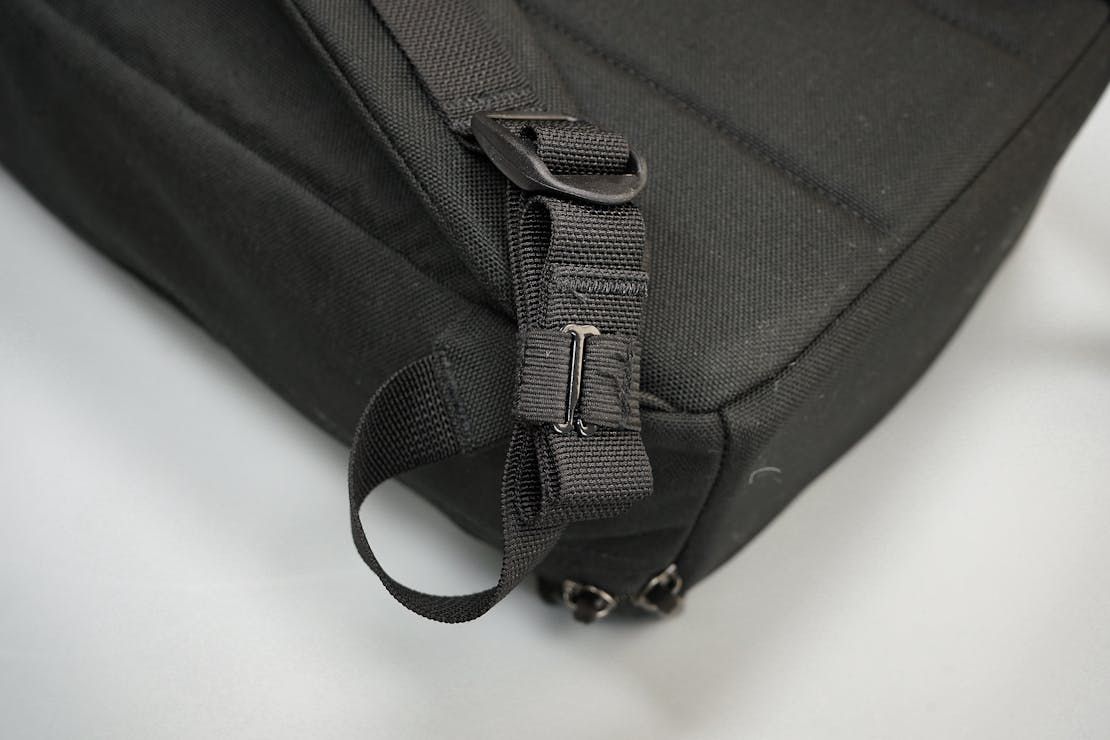 Tom Bihn
Strap Keepers
This is perfect for everyone as bothered by unkempt straps as we are. Yes, we know some of you don't mind having your pack's shoulder or waist straps run free, but for the rest of us, Tom Bihn offers a solution for packs without their own strap management systems. Simply wrap it around whatever bedraggled strap needs keeping and you'll be good to go.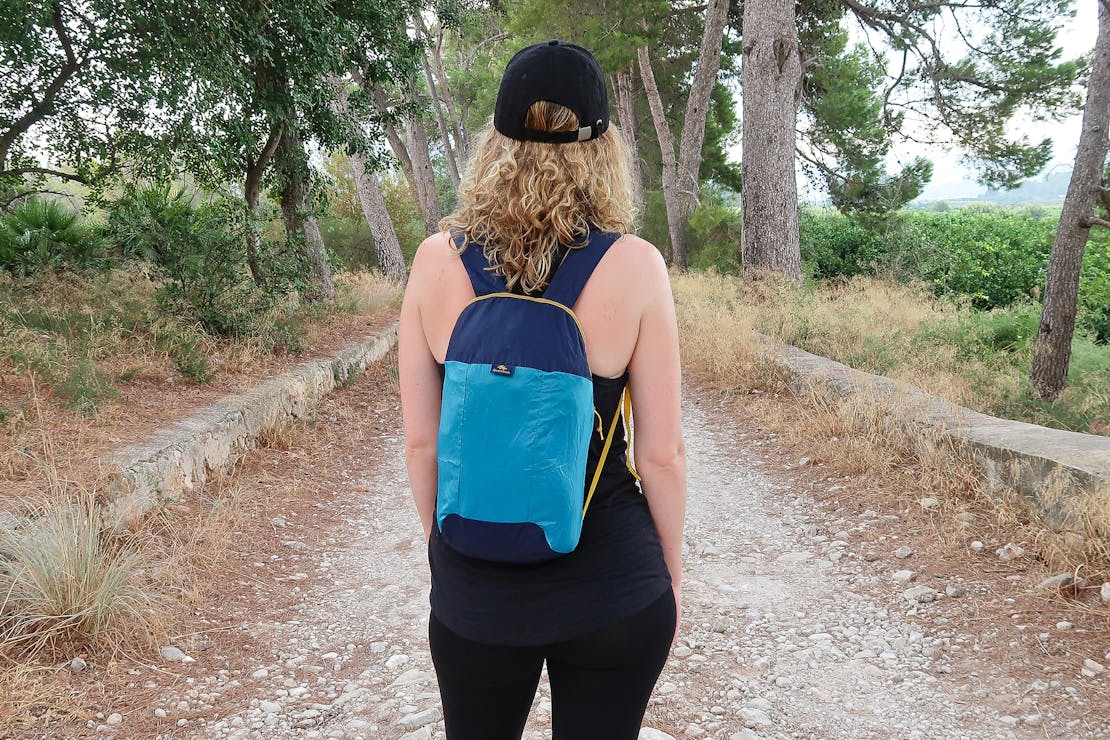 Quechua
Ultra-Compact Packable Backpack
This compressible daypack packs down small and weighs almost nothing. It's easy to pack and whip out for day trips or small excursions. While the inexpensive price may have you questioning its durability, we've tested this pack for a year traveling through Asia without any problems.

Crystal
Mineral Deodorant Travel Stick
We know deodorant doesn't sound like the most ideal present to give over the holidays, but this really is the gift that keeps on giving. Chemical-free and long-lasting, this travel stick with keep up with your special someone and will remind them of yourself through months (and months) of use!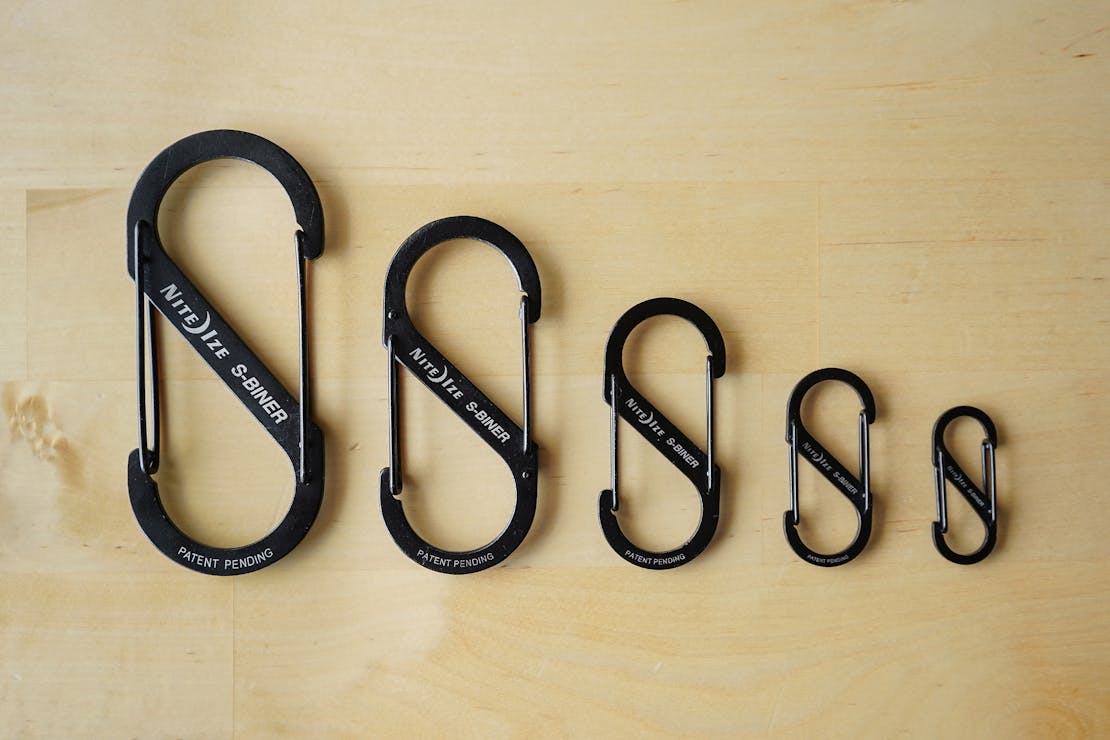 Nite Ize
S-Biner
Turns out, you can never have enough S-Biners. Available in a range of sizes, these handy little gadgets are easy to use with endless possibilities. Well, maybe "endless" is a bit heavy, but we rarely leave the house without them. Forget coins or football cards, we think collecting S-Biners is the way forward.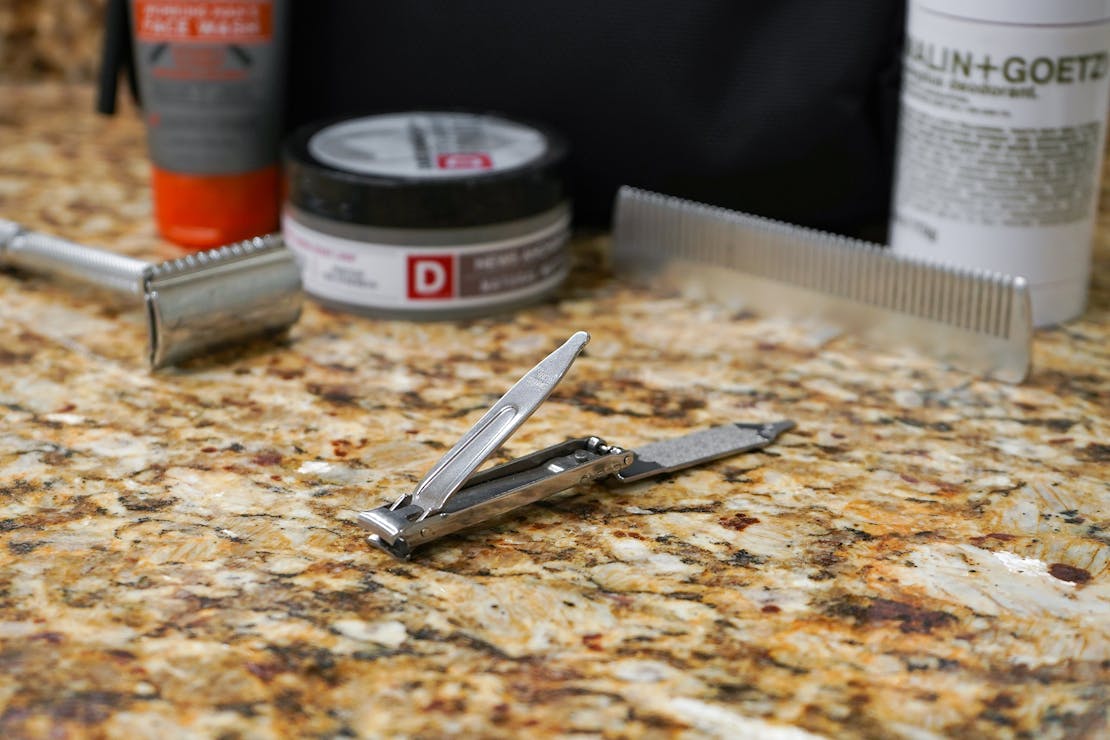 Victorinox
Swiss Army Nail Clippers
Look, we know a pair of nail clippers isn't the flashiest gift out there. But everyone needs a pair and this one from Victorinox Swiss Army is awesome. They're tiny and foldable, so they pack well. Plus, they come with a small file to help keep your nails looking sharp (even literally if that's your style).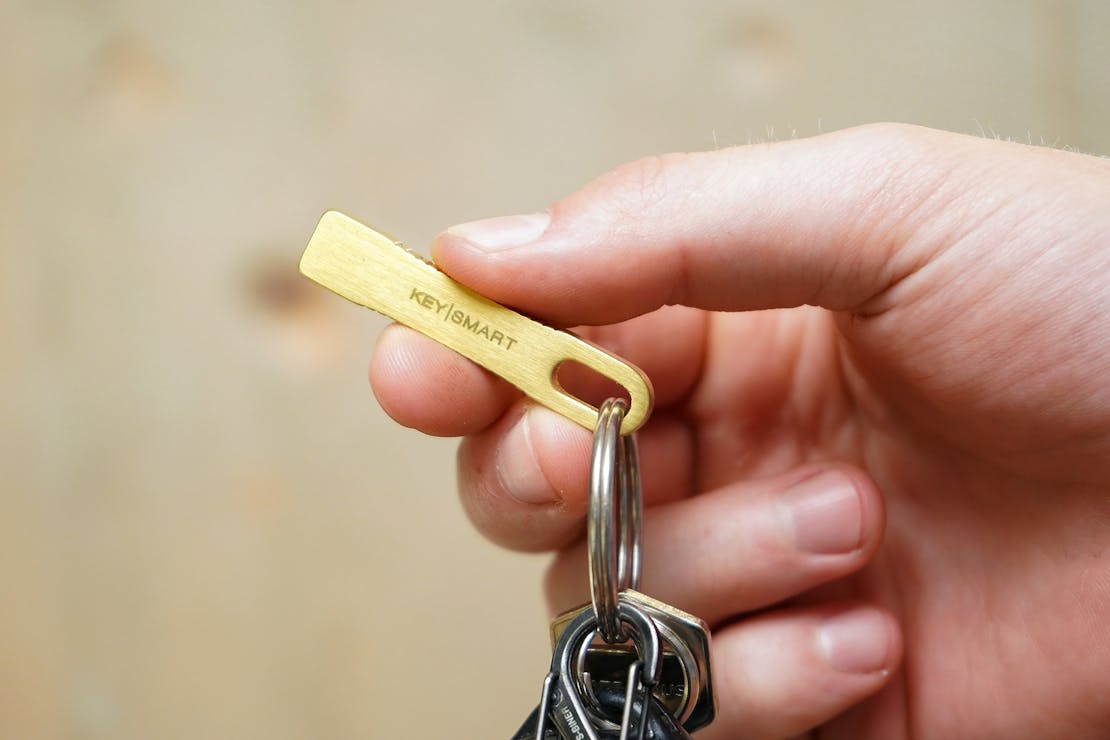 KeySmart
CleanKey Mini
If, like us, you've become a LOT more aware of coming into contact with different surfaces when you're out and about, then check out the CleanKey. Whether you're commuting to work on the train, using the elevator in your apartment, or even withdrawing money from ATMs, you can use this product to avoid contact with these screens and buttons. Plus, you can safely wipe this down with sanitizer without damaging the metal.
02

Under $25
If you're really looking to impress the gear-obsessed friends in your life, find something they might not think to get for themselves. Luckily, some of our favorite gift ideas are less than $25.
03

Under $50
You know what they say—mo' money, less problems for your gear-obsessed friends who will benefit greatly from these useful gift ideas under $50.
Gifts Under $50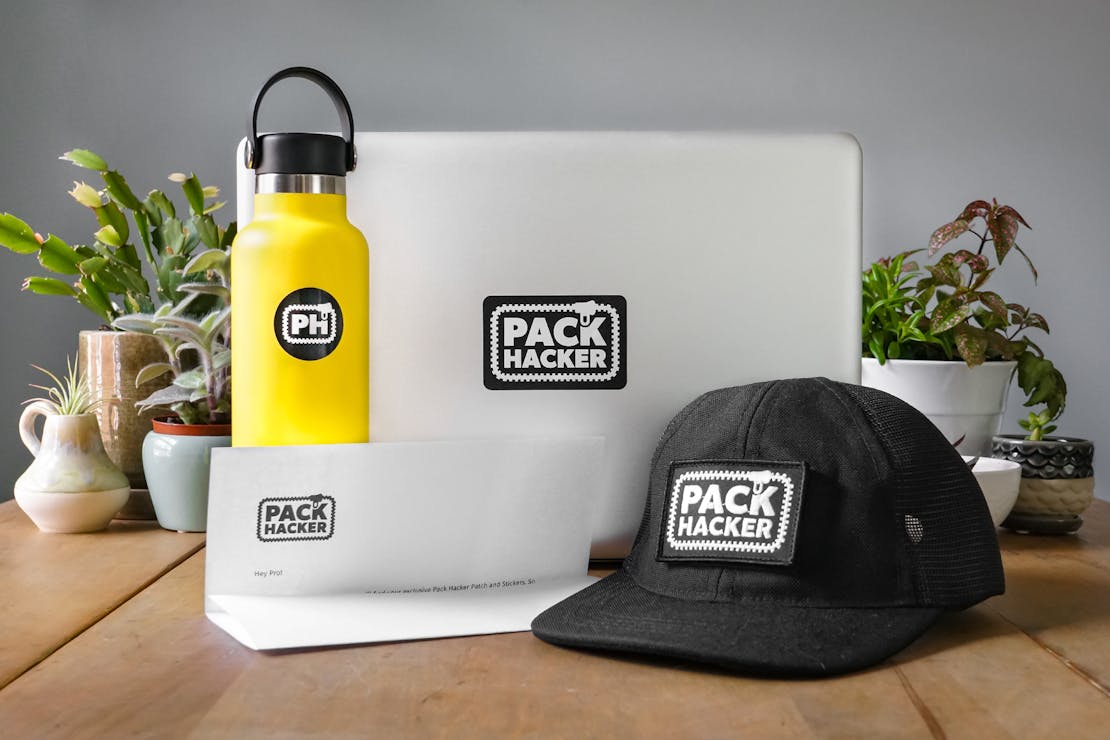 Pack Hacker Pro Membership
Time for the gift that keeps on giving! This subscription to Pack Hacker Pro allows access to exclusive forums, giveaways, and deals. Plus, as a bonus, they'll also receive a welcome kit (Pack Hacker Patch and stickers included) while also gaining entry to our Pro Community that's thriving with discussions on bags, packing, and all things gear.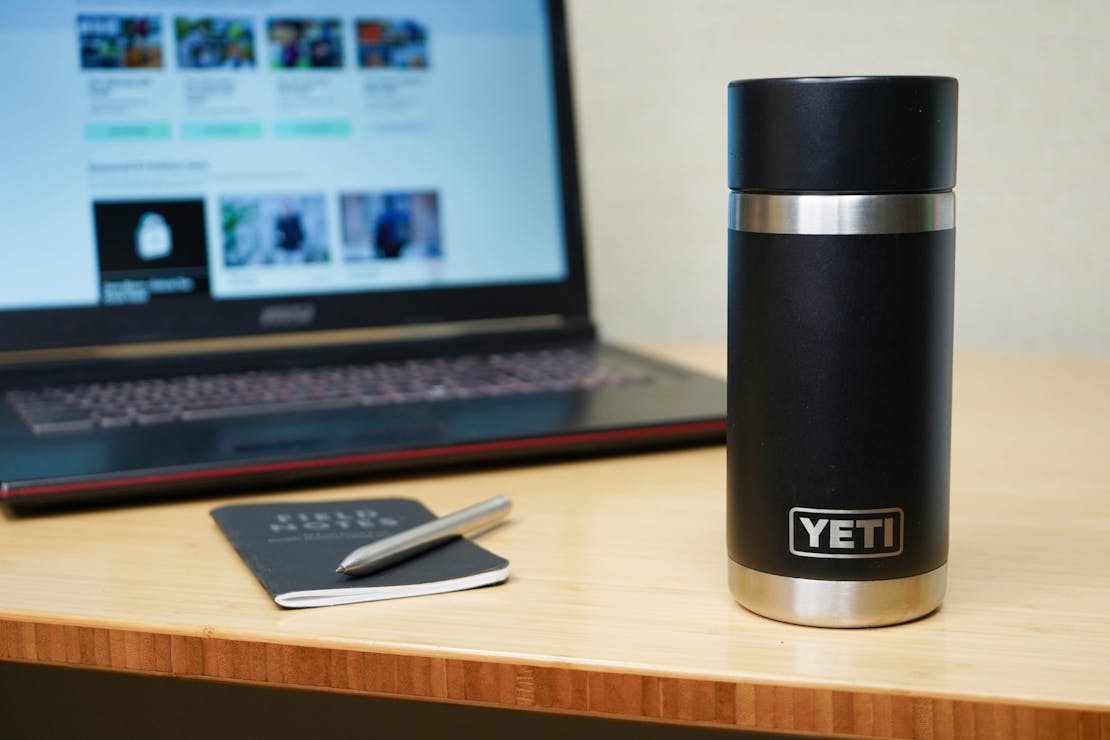 YETI
Rambler 12 oz Bottle with HotShot Cap
Looking for an excellent mug upgrade? Enter the YETI Rambler 12 oz Bottle with HotShot Cap. The product name might be a mouthful but it makes up for it with the mouthfuls of hot coffee it delivers all day long. As long as the extra weight isn't a dealbreaker, this bottle keeps drinks just how they should be (hot or cold) and the lid allows easy sipping from any direction.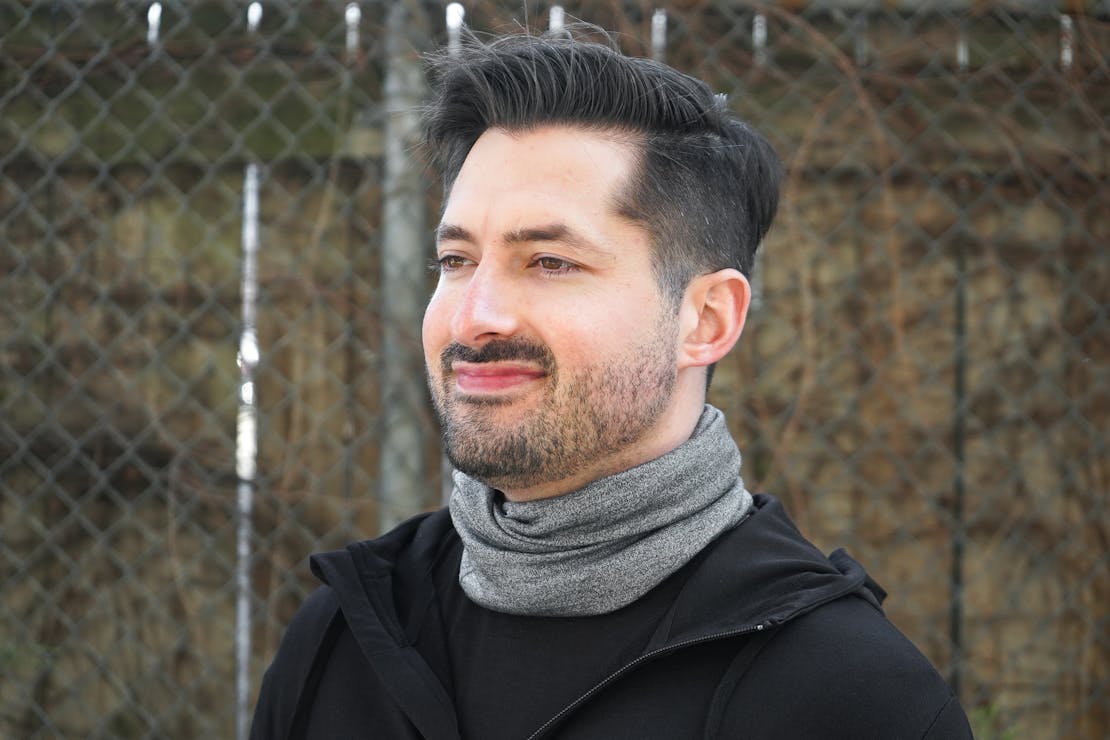 Wool & Prince
Travel Neck Tube (Pack Hacker Collab)
Forget holiday magic, because these days we're living for the magical properties of Merino wool. Made with durable, breathable, and comfortable materials, this versatile neck tube can be worn as a scarf, hat, headband, and even an eye mask. One item, lots of possibilities. Oh yeah, and this was our first collaboration. Check out the writeup here.

Arcade
Midnighter Belt
Essentially, a stretchy waistband that looks classy, this belt is super comfortable. Plus, it's lightweight and machine-washable! While it's marketed toward men, it's simple clean look works for all adventurers, no matter their gender.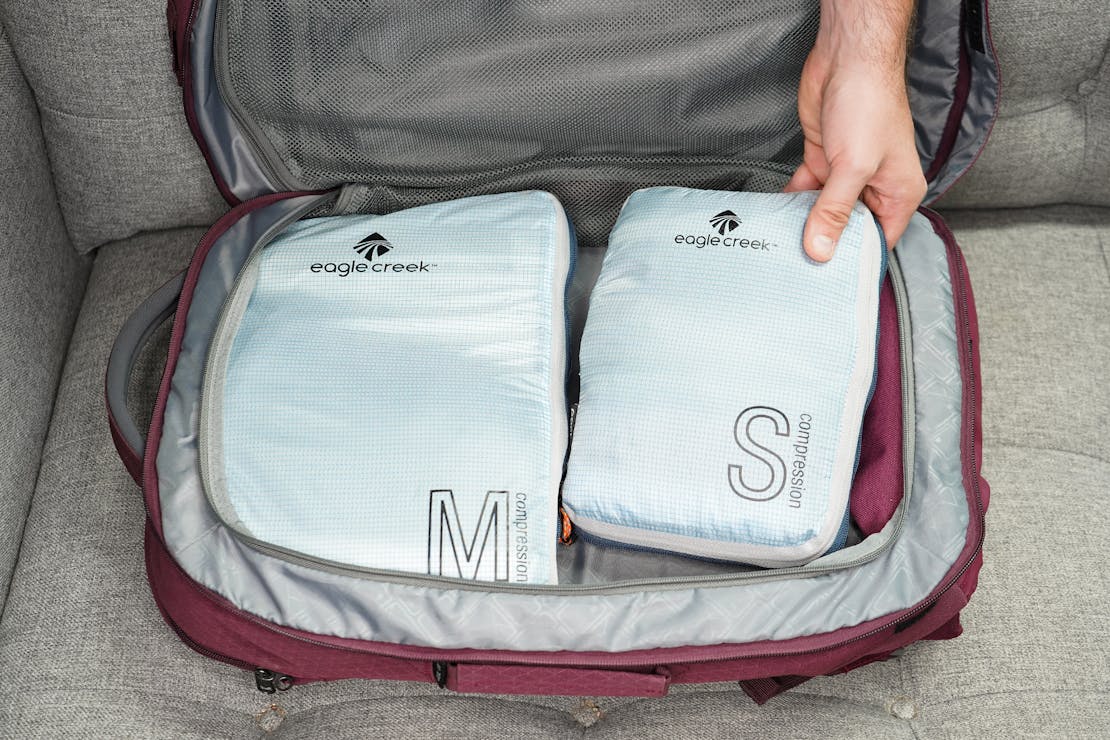 Eagle Creek
Pack-It Specter Cubes
With over a year of use, we've really put the Pack-It Specter Compression Cubes to the test and we're pleased to say that they've come out triumphant. Compressing clothing has never been more easy or satisfying. Save your busy, gear obsessed friend from disorganized backpacks and messy duffel bags, they'll thank you later!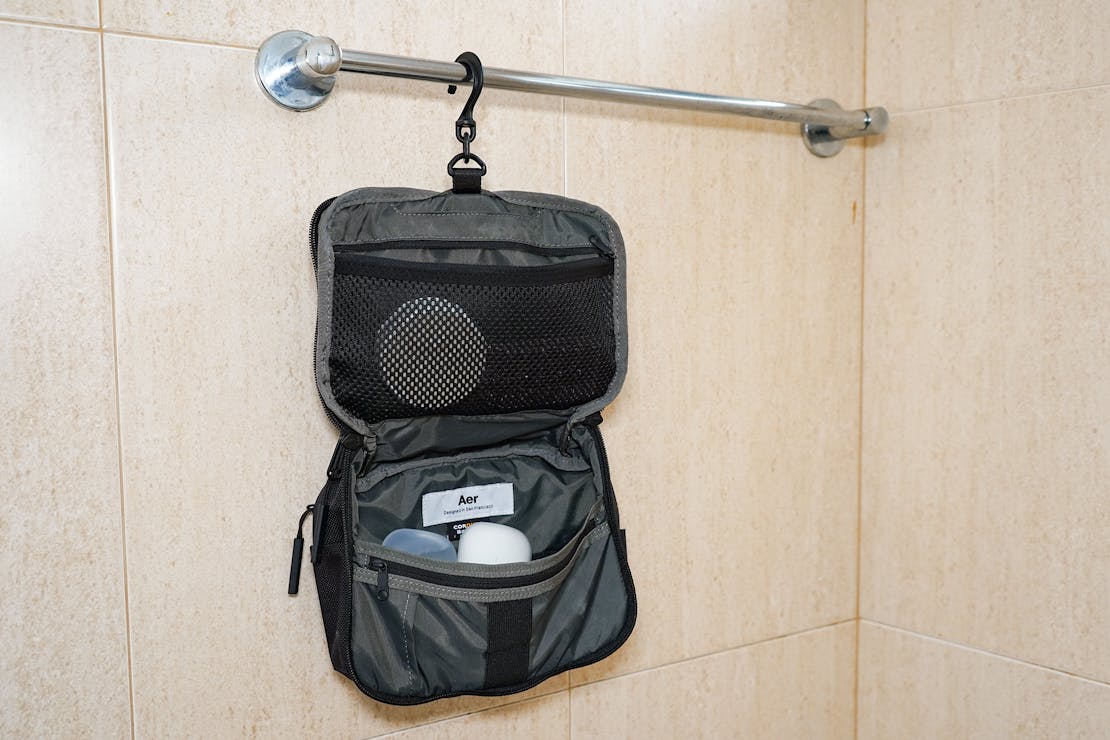 Aer
Travel Kit
We're digging this Dopp kit because of its simple, sleek aesthetic, high-quality materials, and versatile, smart organization. If that isn't enough—it has a hook. Yeah, we know! Hang it up in your Airbnb/hostel/hotel bathroom and you'll be good to go.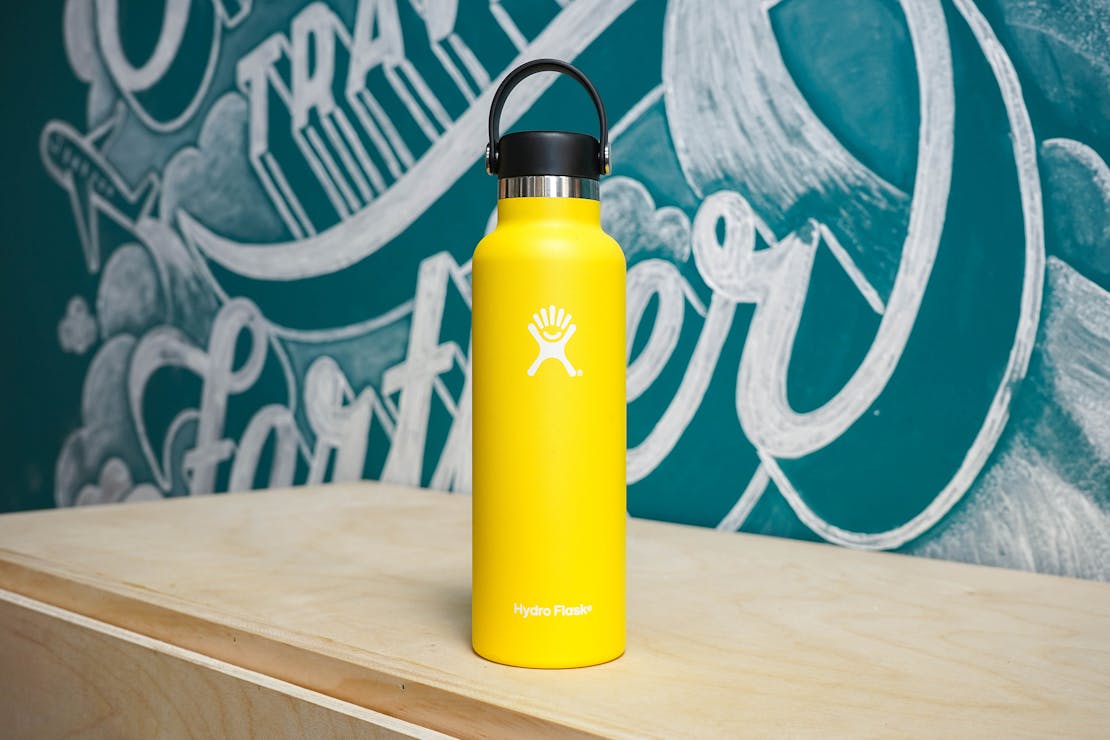 Hydro Flask
Bottle 21 oz (Standard Mouth)
Give more than just a gift this holiday season with the Hydro Flask Standard-Mouth Water Bottle. It keeps drinks cold (or hot) for over ten hours and it's a solid way to be more sustainable and use less plastic at the same time. Plus, available in a wide range of colors, you'll be able to find one to suit every personality.

Matador
On-Grid Packable Tote
Just because your special someone isn't racking up those frequent flier points doesn't mean they shouldn't take full advantage of packable gear. This packable tote will take up minimal space in any sling or daypack and includes multiple carry options and a variety of compartments. Handy, compressible, and some sweet organization? Sounds like stocking stuffer 101 to us!
04

Under $100
$100, eh? You must really like these people. They'll really like you too after you give them one of our favorite top-tier gifts.
Gifts Under $100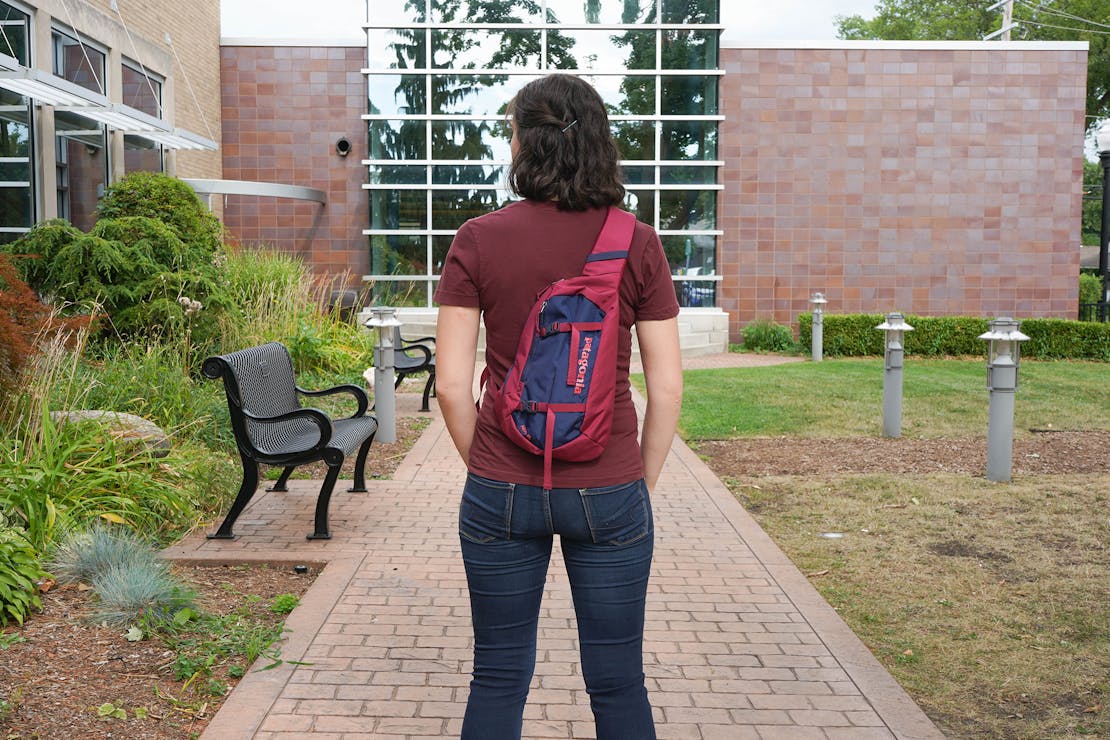 Patagonia
Atom Sling
If you haven't heard, sling bags are the edgier, far more hipster cousin of waist packs. And they are in. This sling from Patagonia is everything you'd expect from the respected outdoor brand—made of quality, durable materials with an ideal amount of organization for day trips and quick jaunts up a mountain.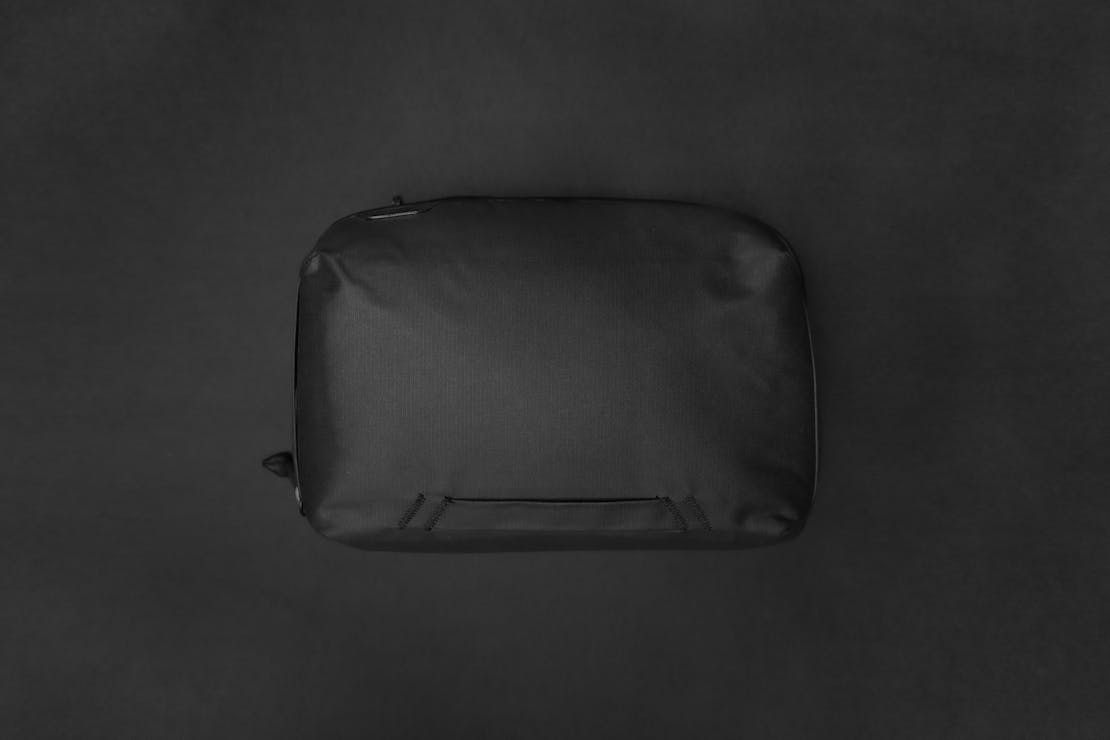 Peak Design
Tech Pouch
One of the most innovative tech pouches we've come across to date—perfect for anyone who carries a lot of tech. And we mean a lot since this pouch doesn't work well when not fully-packed out. But when it's full of stuff, the origami-style compartments, USB pass-through, and anchor attachment points make this thing far better than your average tech pouch.

Roost
Laptop Stand 2.0
Gift your favorite work from home buddy or digital nomad an excellent ergonomic workstation this holiday season. This portable laptop stand is lightweight, compact, and will make those long working days a little more comfortable.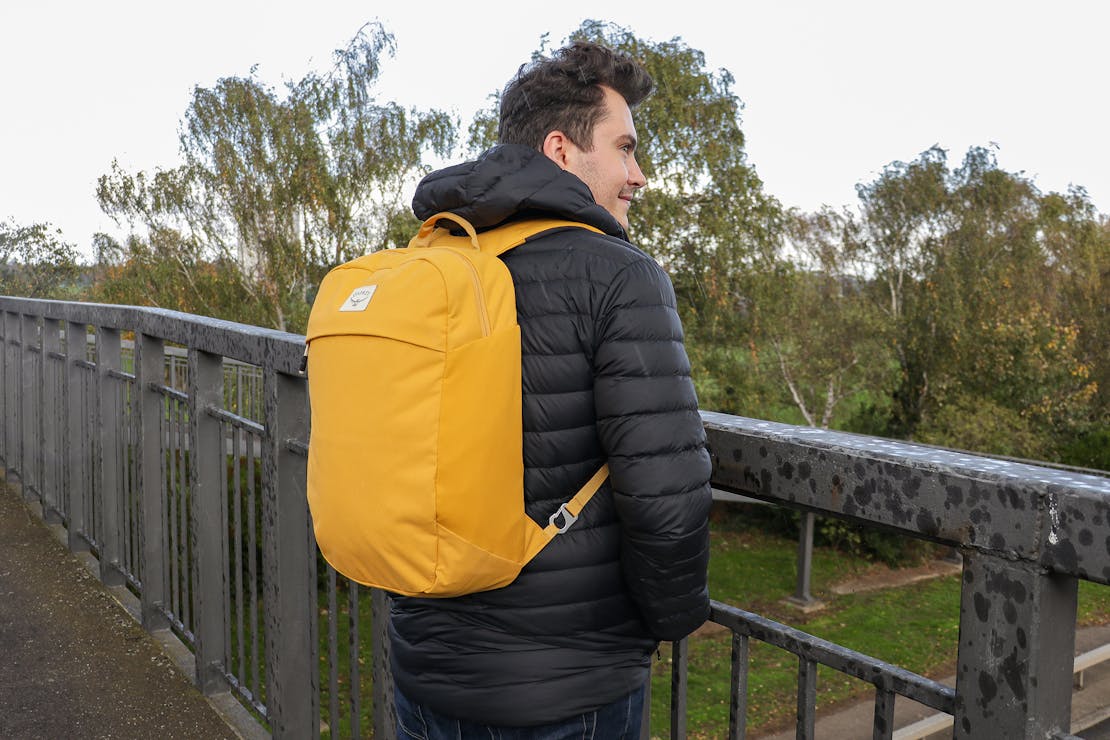 Osprey
Arcane Large Day Pack (V2)
Osprey is known for making quality gear that'll hold up to any adventure you throw at it. The company usually skews outdoorsy, though it's gone urban with this sleek, simple pack that'll look at home on the cobblestone streets of whatever city you've ventured to.

Fjallraven
Passport Wallet
A sophisticated, leather wallet that's straight out of a James Dean movie. Its slim profile will easily slide into most pockets, but its numerous card and bill slots will hold everything you need it to. Plus, you'll be gifting peace-of-mind as this wallet is RFID-blocking, so your loved one can stress less about these virtual crimes.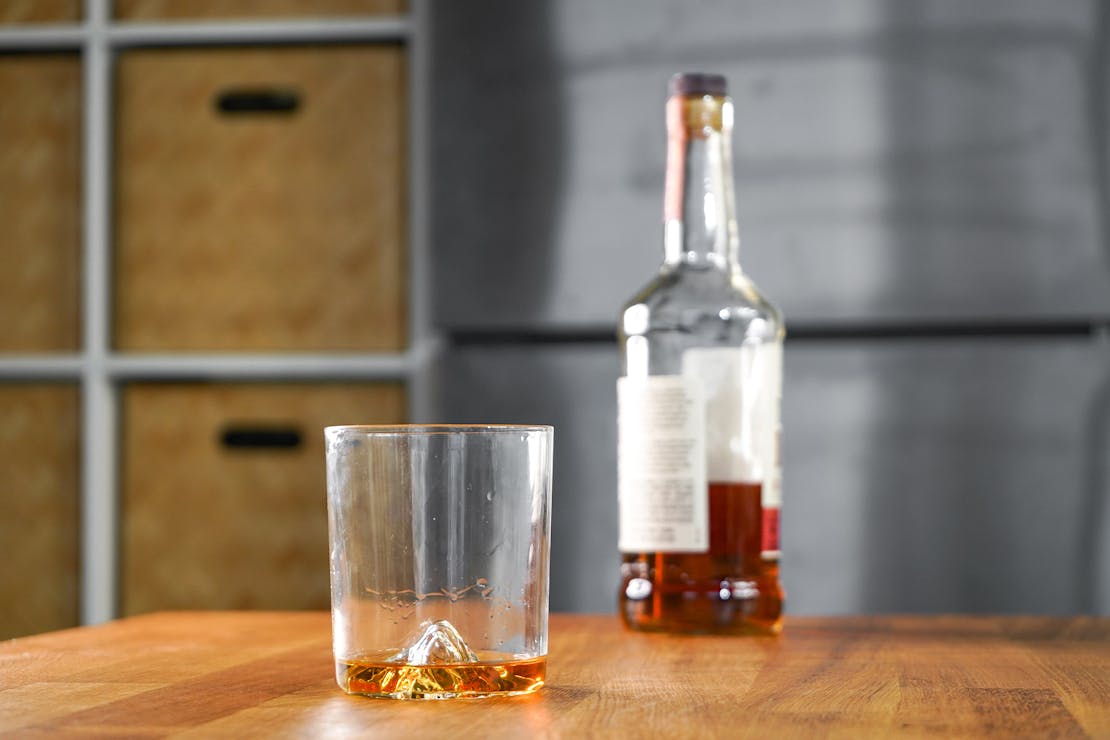 Whiskey Peaks
International Mountains Rocks Glasses
These beautiful, hand-blown whiskey glasses made of premium lead-free glass will up your friend's level of classiness and destination inspiration at the same time. Each glass features an impression of a majestic mountain making it a great way to scratch that travel itch while at home (and planning the next trip).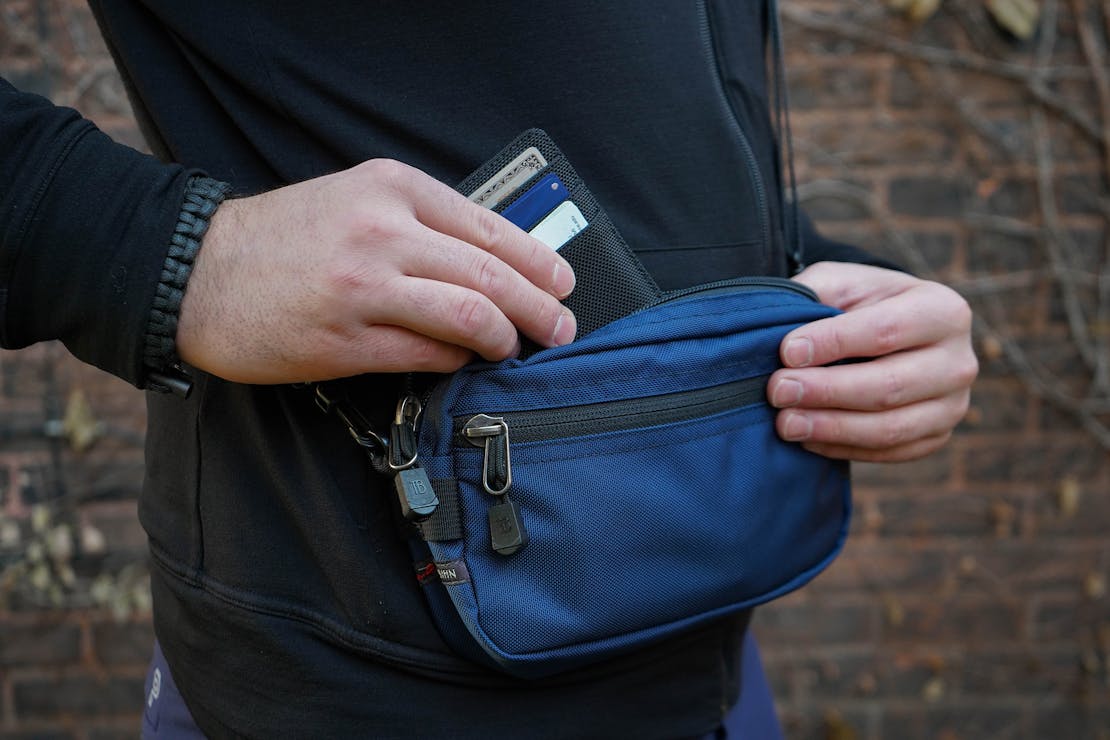 Tom Bihn
Side Effect
Give two for the price of one this holiday season with the Tom Bihn Side Effect. Doubling up as a sling and an organizer pouch, this customizable piece of gear will get your loved one where they need to go and will keep them organized at the same time.

Wool & Prince
Travel Tee (Pack Hacker Collab)
Meet the Travel Tee. The t-shirt from our Wool & Prince Collaboration has all the benefits of Merino wool, plus added durability and pill-resistance. A solid addition to any wardrobe whether you're on the road, on the go, or even working from home. This tee also has a concealed zipper pocket (ideal for cards and cash) and rolls up into its own pouch for easy packing and storage. Check out the writeup here.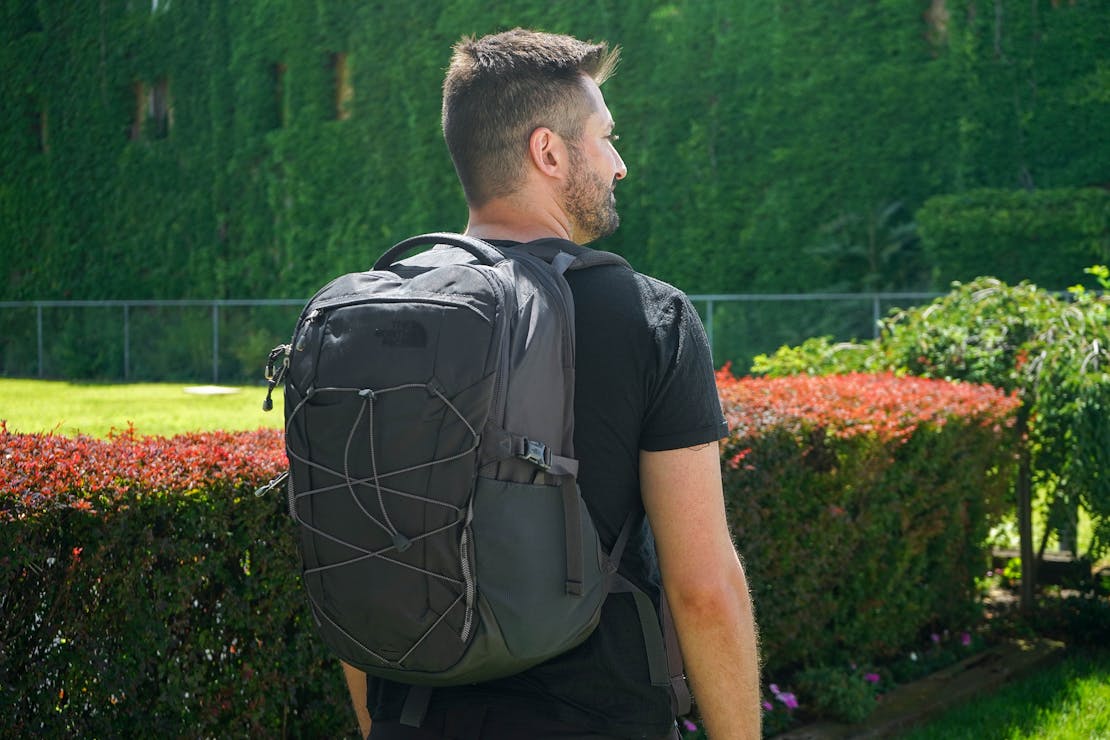 The North Face
Borealis Backpack
This pack is built to hold whatever you need it to. Gym clothes, hiking essentials, groceries—the list is endless. Plus, if your loved one always likes to be prepared there's a ton of external storage at their disposal to go along with the ample space this pack provides.

Aer
City Sling
They say the best things come in small packages, and the Aer City Sling certainly fits into that box! Small enough for that streamlined look, but big enough to fit in all of the essentials. Plus, there's a ton of versatile organization and multiple carry options.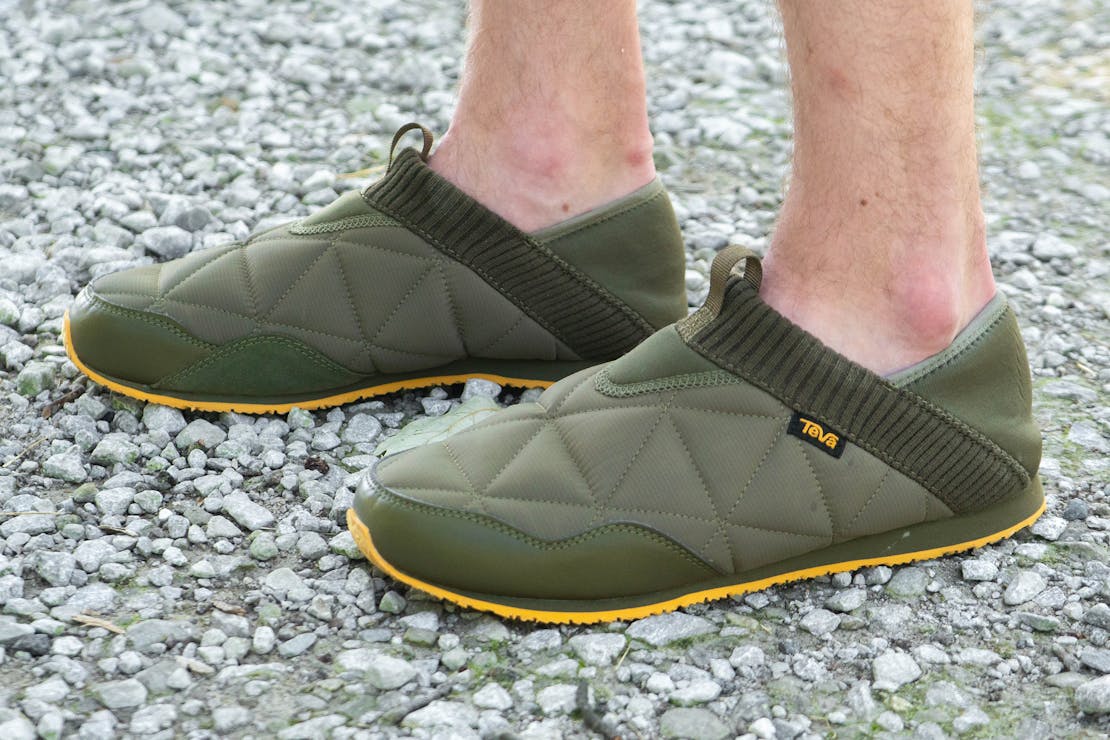 Teva
Ember Moc Slippers
Discover an excellent pair of slippers for your favorite pal. These cozy shoes are comfortable enough to wear around the house but also built with materials to make them ideal for grabbing the mail, putting the garbage out, or casual wear at the campsite. The waterproof materials, thick sole, and durable exterior mean we've barely taken them off these past few months. Even the heels fold down to convert them into slip-on slippers for easy use!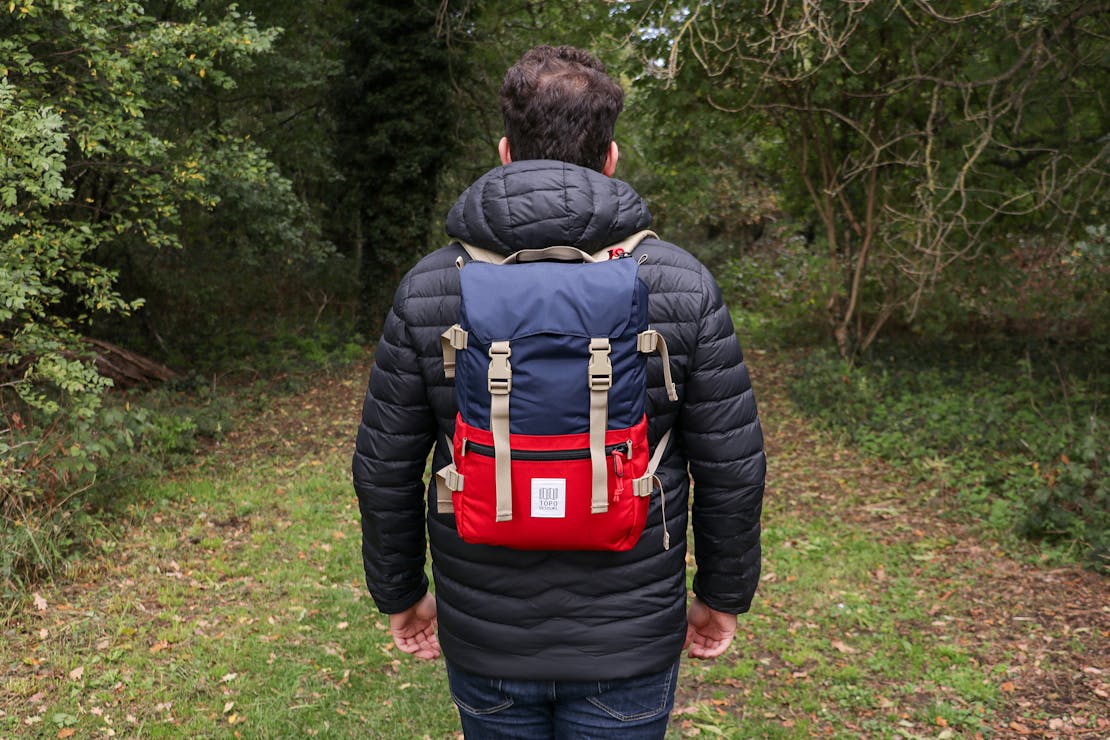 Topo Designs
Rover Pack Classic
For the friend who likes to stand out in a crowd, the Topo Designs Rover Pack comes in a variety of colorways to match their colorful personality and unique style. So, whether they're off on a hike, or about to explore the city, this pack will fit in and keep up with any adventure.
05

Everything Else
For the notoriously picky friend, these gift card suggestions and a selection of our highest-rated gift ideas should do the trick.
Other Gift Ideas

Huckberry
Gift Card
Perfect for the person in your life who's always exploring—eating their way through Italy, shopping their way through Milan, or sipping coffee in the streets of Seattle. Huckberry has a ton of sophisticated, durable gear that looks good and works even better.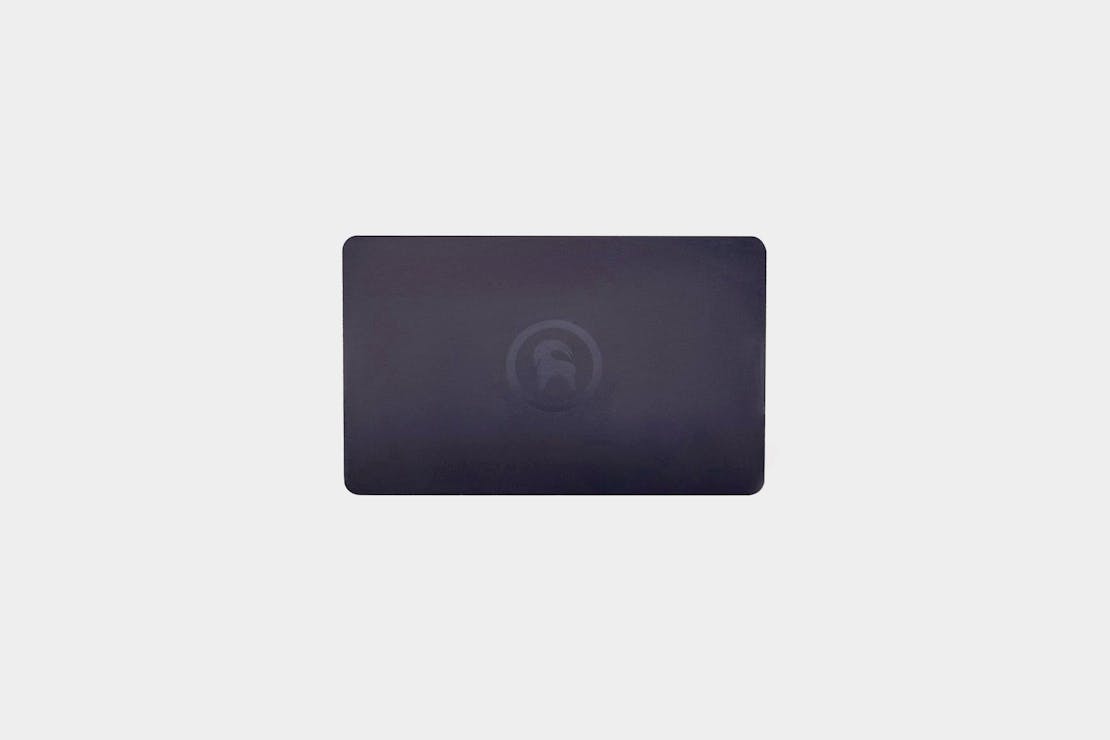 Backcountry
Gift Card
Whether your favorite gear enthusiast enjoys exploring the city or venturing into the great outdoors, they'll be able to find the gear they need to get them there with a gift card from Backcountry.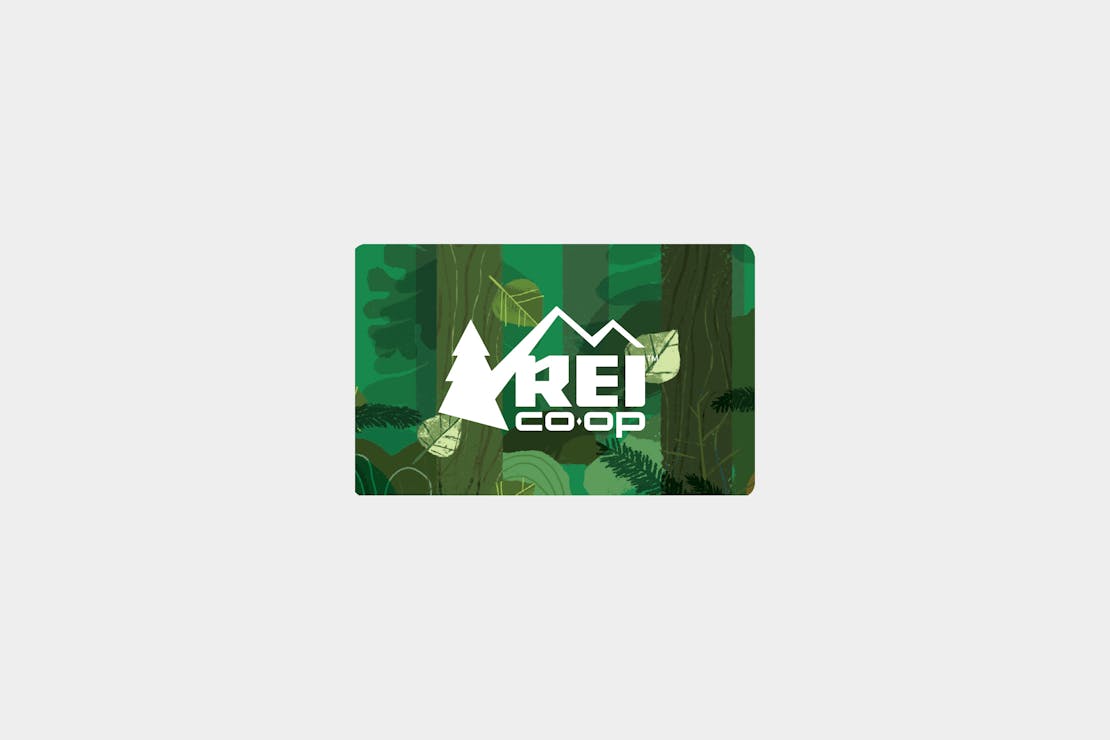 REI
Gift Card
Sometimes, the best gift is letting your loved one pick out their own gift. REI offers a huge selection of stuff for all kinds of travel, although it's best known for all of its hardy outdoor gear. REI is also all about sustainability—perfect for your favorite eco-warrior.

Wool & Prince
Travel Zip Hoodie (Pack Hacker Collab)
Another item from our collaboration with Wool & Prince, the Travel Zip Hoodie is a must-have whether your loved one works from home or travels the world. Okay, since we helped design it, perhaps we're a little biased, but we can't get enough of this hoodie. With a combination of Merino wool properties, YKK zippers, and discreet pockets, we think you'll be scoring some pretty serious brownie points with this gift. Check out the writeup here.

Cotopaxi
Fuego Down Jacket
Lightweight, warm, and responsibly sourced, this jacket will keep you cozy all winter long. While it's not going to keep you dry in a heavy downpour, it does have some water-resistance going on. You can also check out the funky colorways if your special someone loves a splash of color.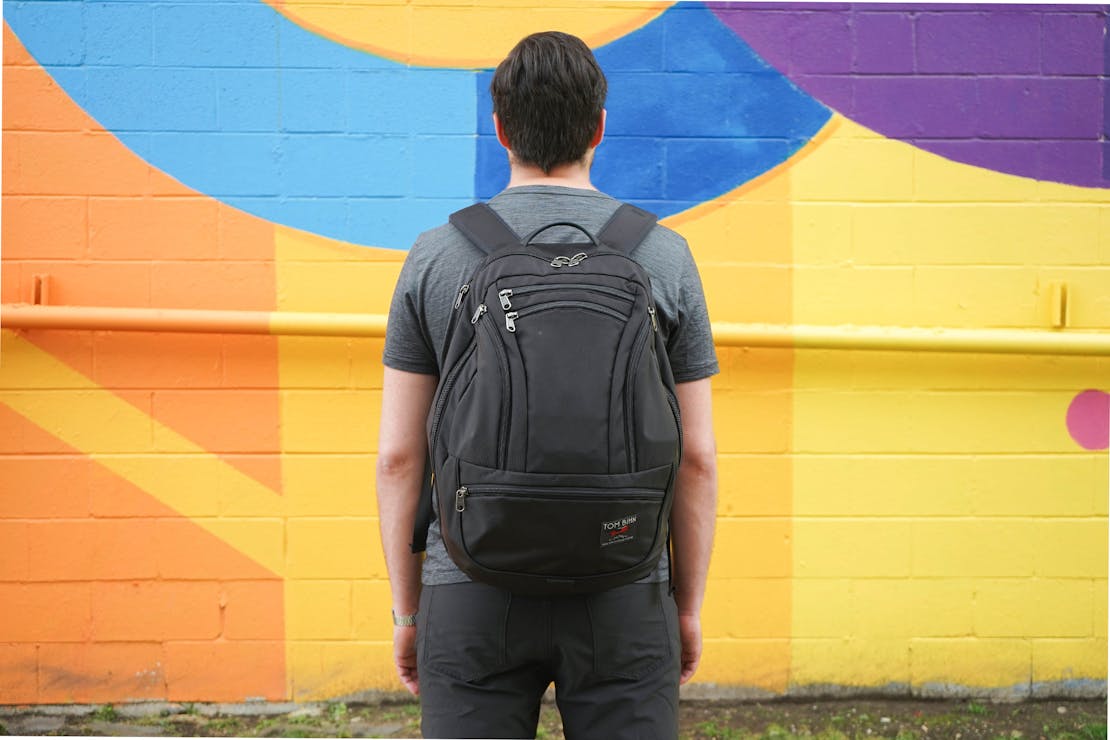 Tom Bihn
Synik 30
You'll have a friend for life once they get their hands on your gift of the Tom Bihn Synik. One of our highest-rated backpack reviews to date, the Synik is perfect for the person in your life who knows what they want. With some awesome options for customization and additional accessories, they'll be able to make this pack work for them.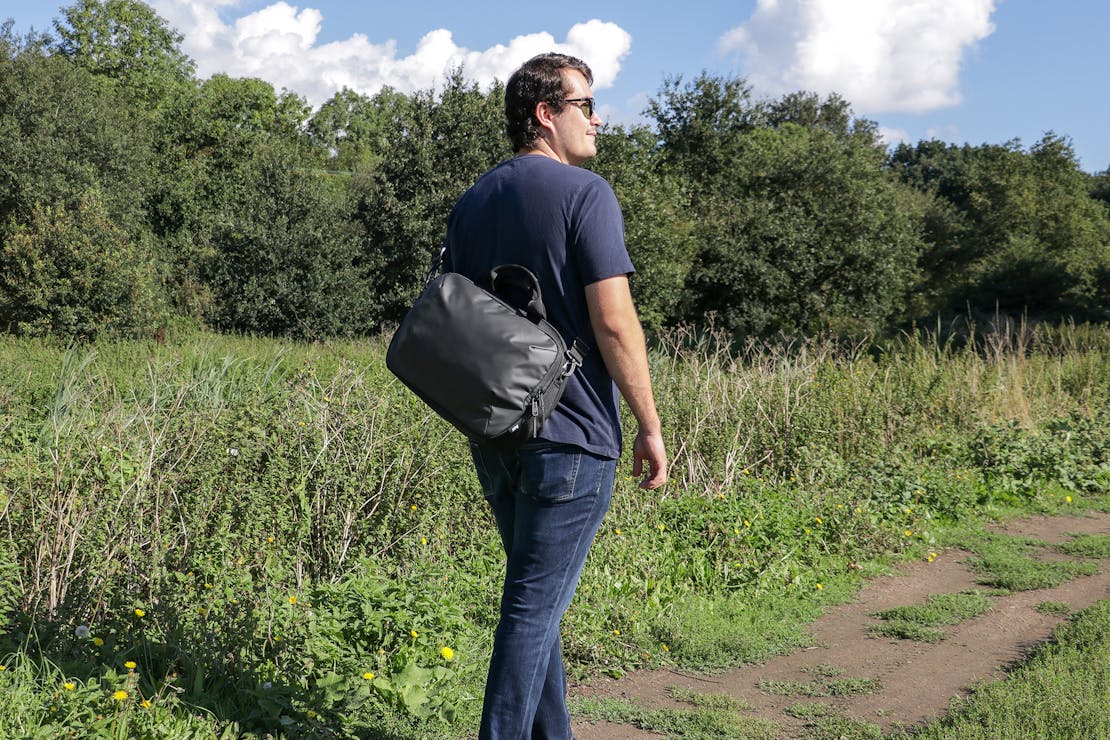 Aer
Commuter Brief 2
Spice up your loved one's commute with the Aer Commuter Brief 2. If commuting is a must, you might as well help make sure it's a comfortable one with a versatile carry and ample organization. Aer makes awesome stuff and this bag is one of our favorites as of late.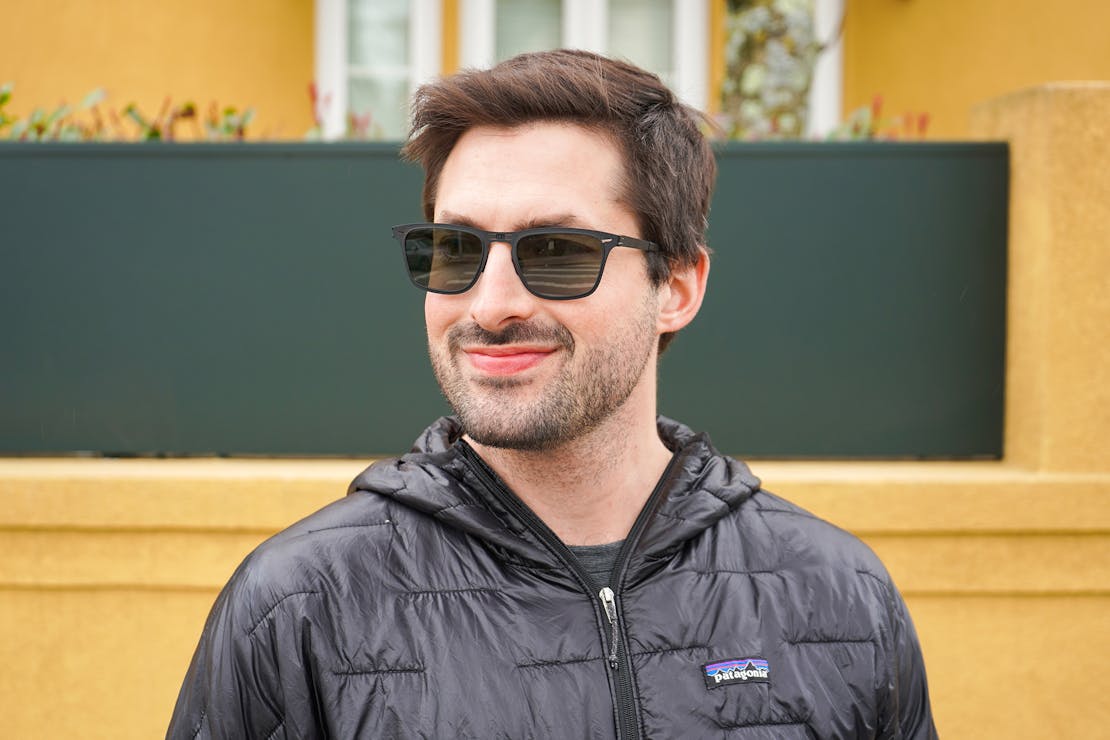 ROAV Eyewear
Franklin Sunglasses
This is the gift they'll never think they need until they get their hands on them. The ROAV Sunglasses come in a range of styles to suit all styles, and even better, they're foldable. Yep! Foldable sunglasses that are lightweight, pocketable, and strong at the same time. Throw them in any pack, sling, or pocket and they'll always be there if they need them.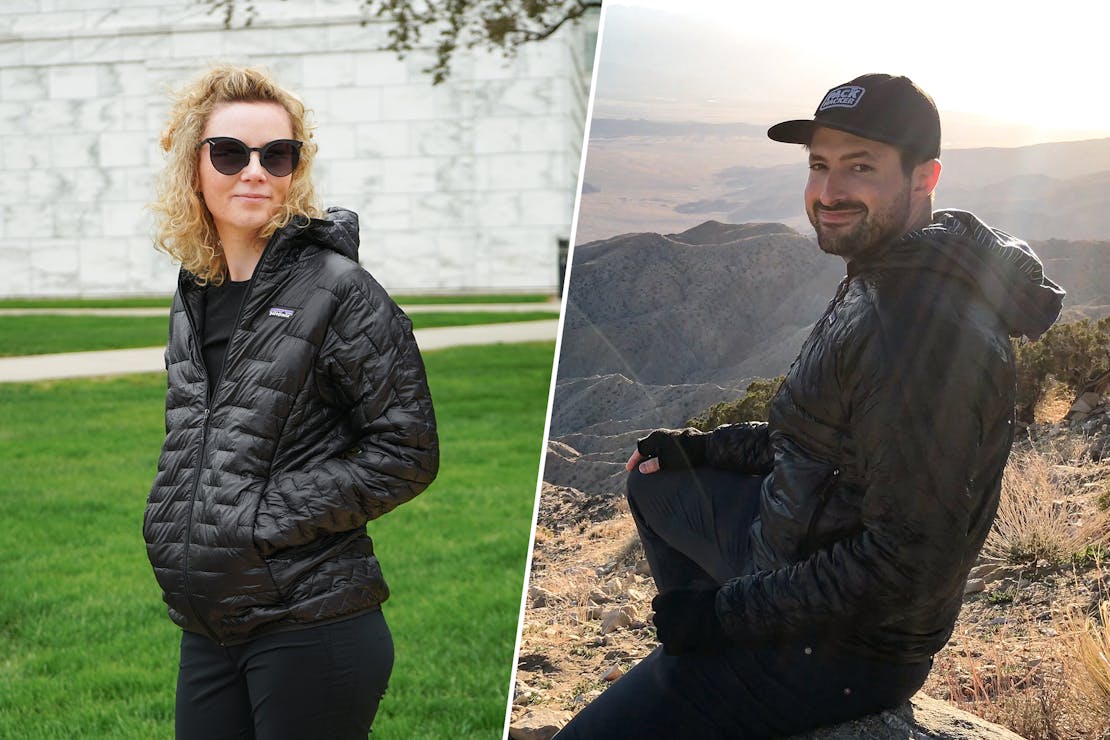 Patagonia
Micro Puff
With a hard to beat warmth-to-weight ratio and some awesome packability, your loved one will never want to venture into chilly weather without their Micro Puff, and they'll have you to thank! To add to that, it's also filled with synthetic insulation that's on par with the warmth to weight ratio of Goose Down—it's even fooled some testers!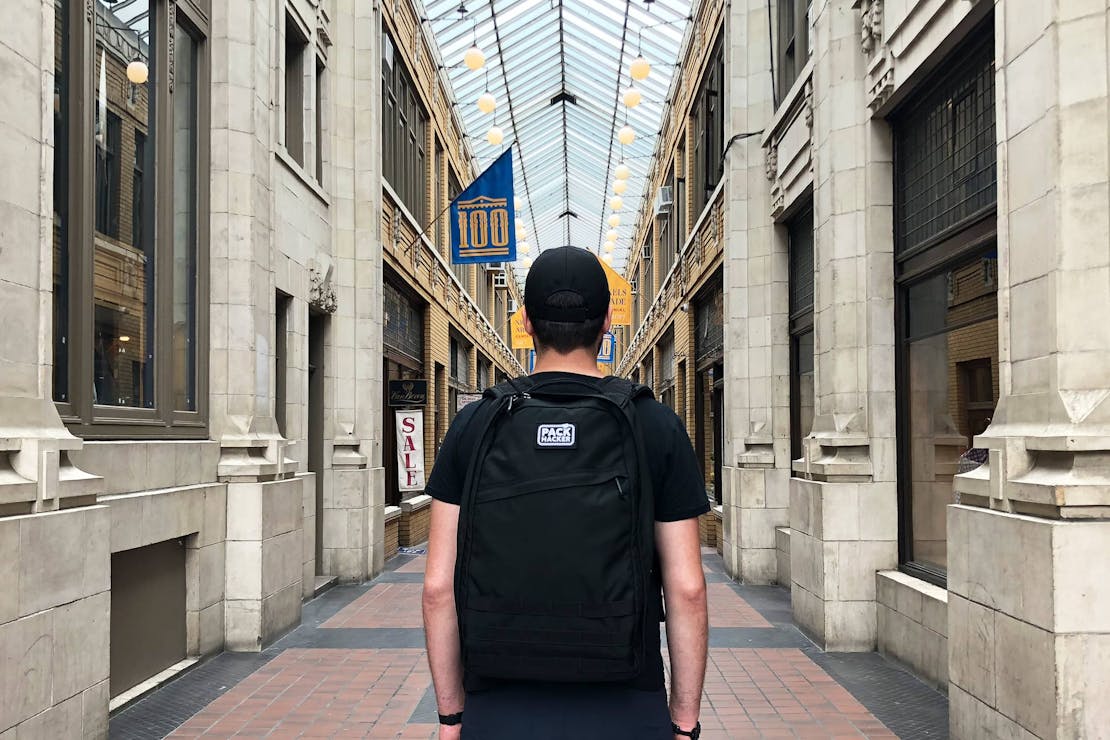 GORUCK
GR1
Keep your adventurous friend doing what they love to do with the GORUCK GR1. This thing is built to last, reliable, and has functional features making it an ideal companion for exploring in the city or the great outdoors. A great gift for your loved one who's known to push their gear to the limit.
Wrapping Up
And there you have it, Pack Hacker's gift ideas for men, women, and all the beloved travelers in your life! If nothing on our list sparked your interest, your friends miraculously have everything on it, or you just love reading about travel gear—check out our other gear reviews and subscribe to our YouTube channel. It's pretty much the best way to stay up to date on the latest and greatest in travel gear. (To be fair, we're a little biased.)