Pack Hacker's Ultimate
Travel Gift Guide
Great Travel Gift Ideas For World Travelers
Table of Contents
Updated:
October 12, 2020
01

Under $10
We get it. You've got a lot of friends. You can either pick your favorite or find some great travel gifts for her & him with these 10 gift ideas under $10.
The Peak Design Mobile ecosystem just launched on Kickstarter—check out our video to see what we think, or head directly to the Kickstarter.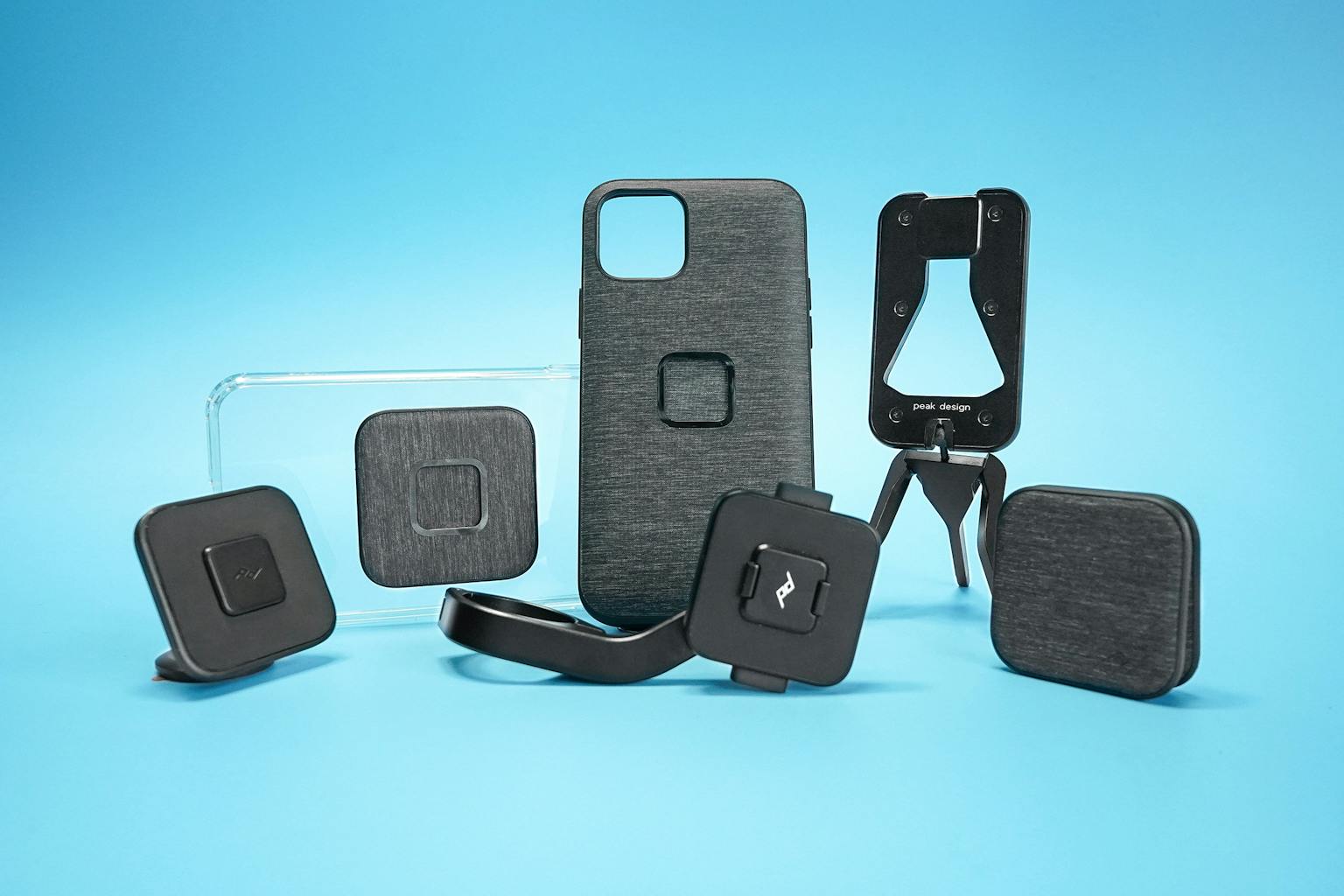 Give The Gift Of Smarter Travel
Looking for the best travel gift ideas for that special nomad in your life? You've come to the right place! We've handpicked and tested every item on this list—and we know they'll make great gifts. Plus, each section is split up by price so you can stick to whatever budget you're working with.
Read on for the best gifts for travel!
Travel Gifts Under $10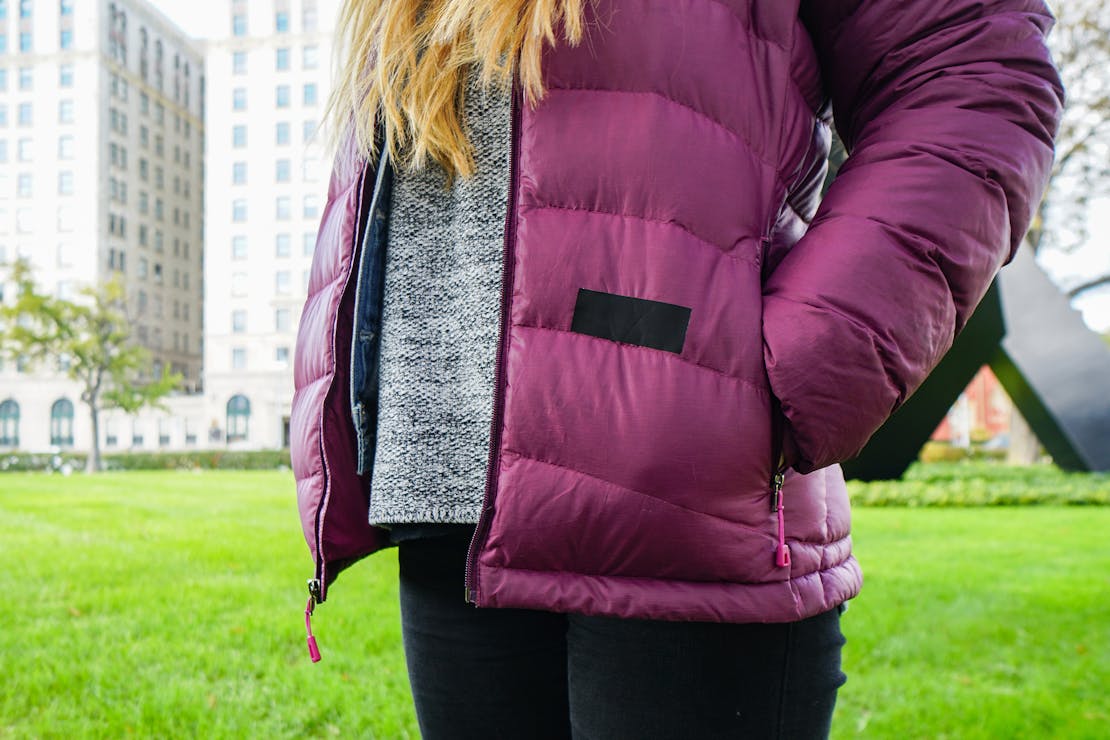 Gear Aid
Tenacious Tape
Buying a replacement for that jacket you ripped on your latest rock-climbing adventure isn't always possible when you're on the road (not to mention the environmental implications). This tenacious tape seals tears and prevents them from spreading, ensuring a ripped jacket doesn't turn into a ruined one.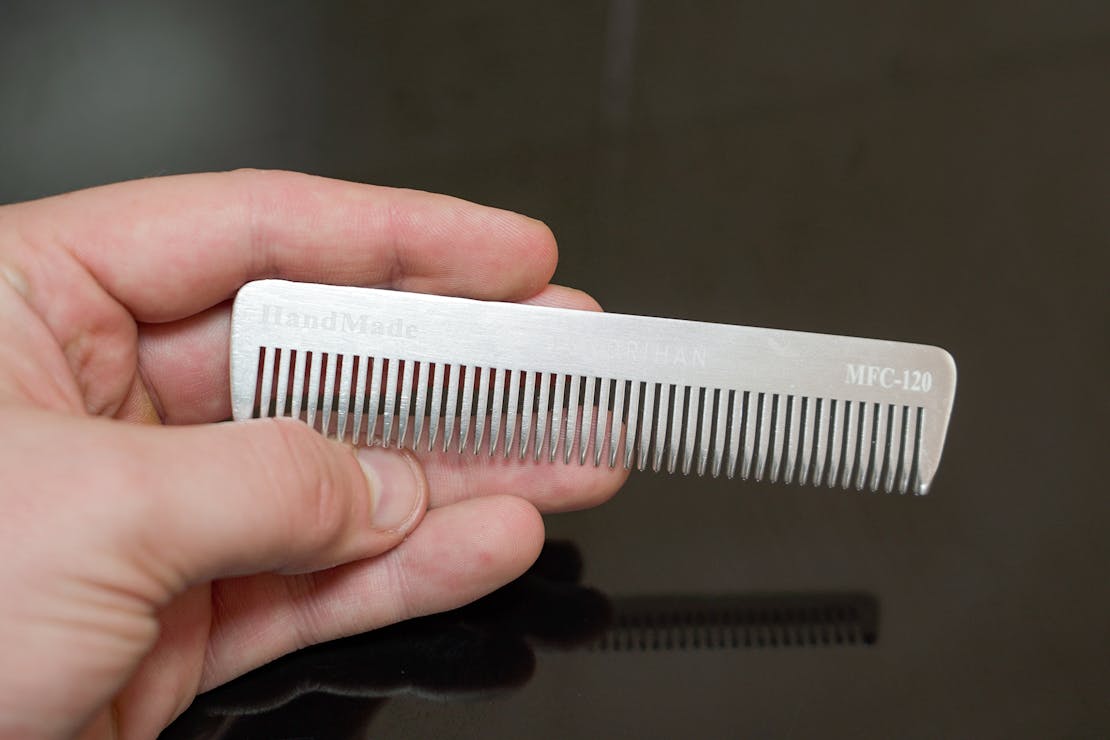 Fendrihan
Metal Fine Tooth Comb
While this (obviously) is a terrible gift idea for your bald friend, it's a solid gift for anyone in your life who has hair and travels. It's thin and short—compact enough to fit in a pocket. Plus, the rounded teeth offer a mini-scalp massage every time you use it. And because it's made from aluminum, it should last you longer than a similar, plastic comb.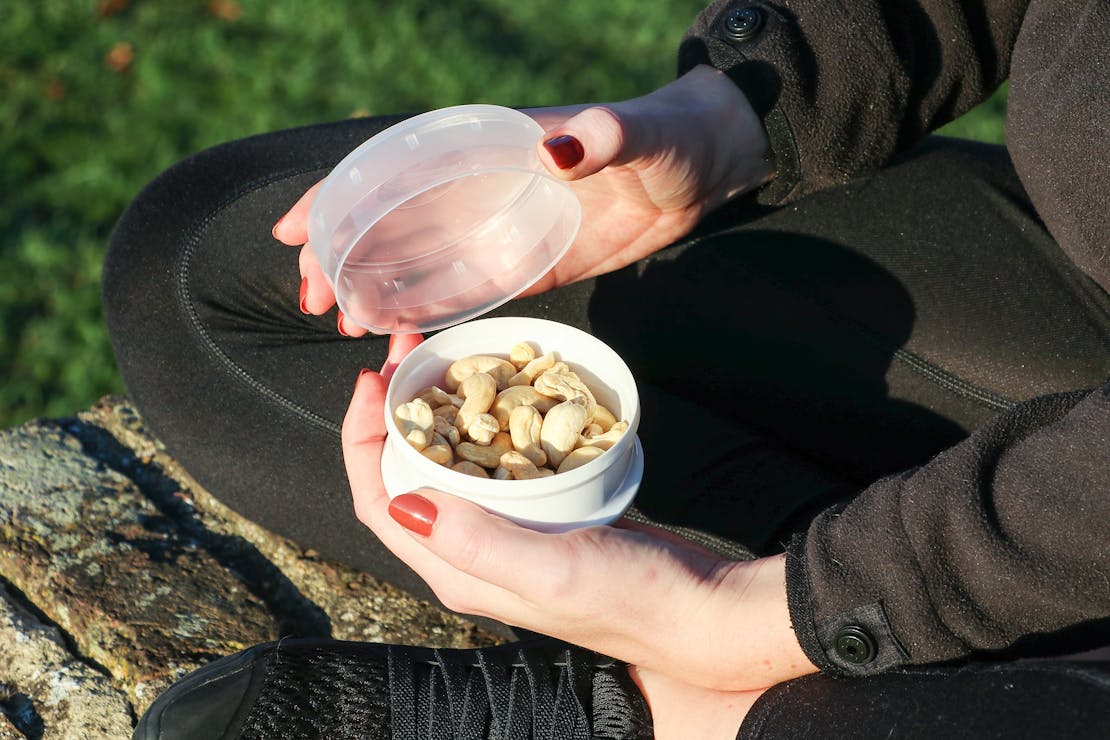 humangear
GoTubb
A great spot to store snacks, pills, or other little knick-knacks. The best thing about it? You can open it with one hand. And don't worry, it still keeps everything super secure, so you won't unpack your suitcase to find an ibuprofen situation that went down somewhere over the Atlantic.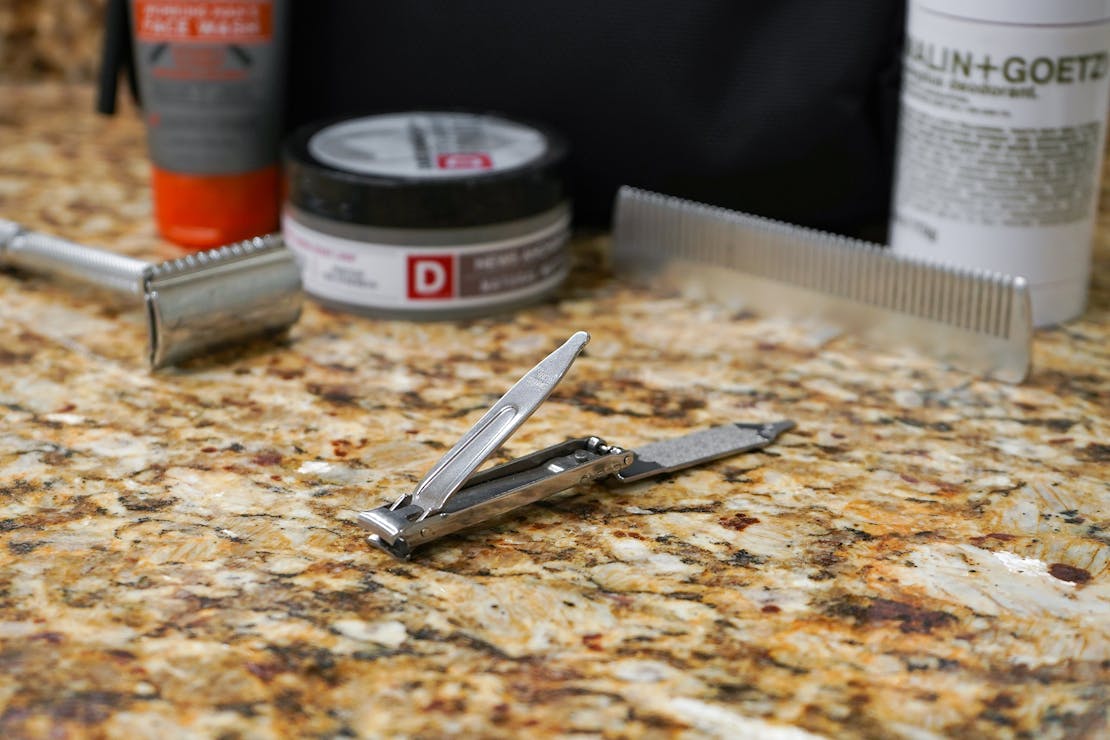 Victorinox
Swiss Army Nail Clippers
Look, we know a pair of nail clippers isn't the flashiest gift out there. But everyone needs a pair and this one from Victorinox Swiss Army is awesome. They're tiny and foldable, so they pack well. Plus, they come with a small file to help keep your nails looking sharp (even literally if that's your style).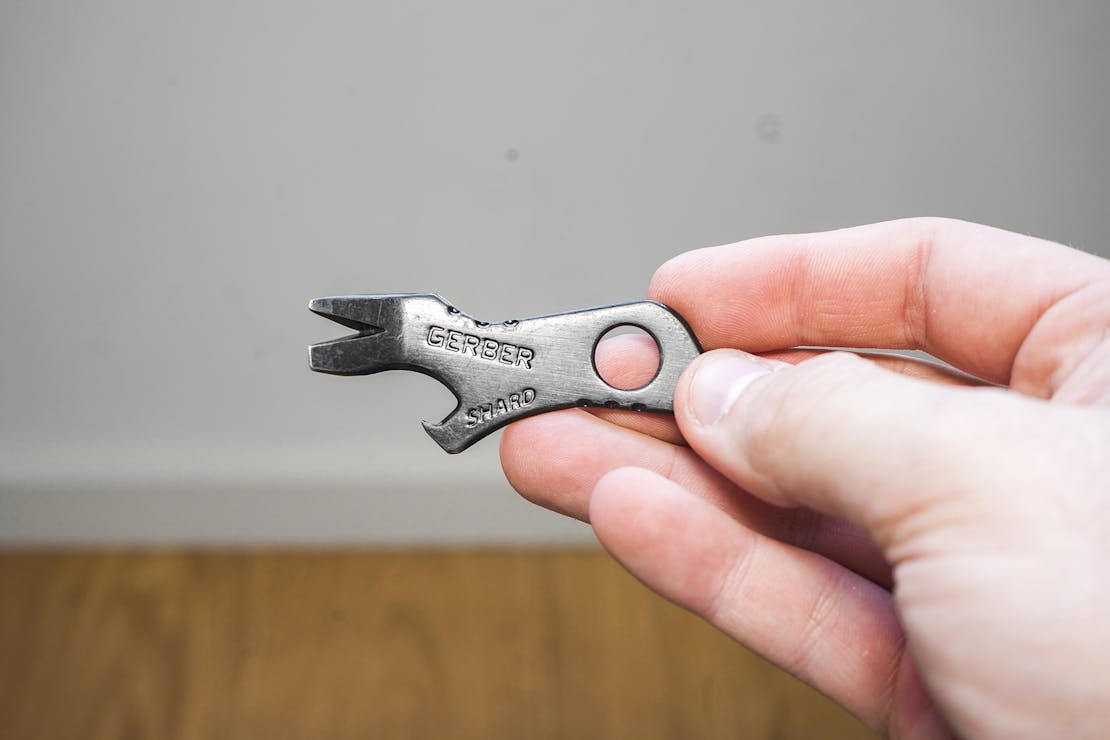 Gerber Gear
Shard
All seven tools in this compact, TSA-compliant multi-tool are handy to have when jet-setting around the world or lounging around the house. Your loved one will never have to deal with a wobbly chair or wire that needs stripping again. And the bottle opener is exceptional (yes, we've tested it).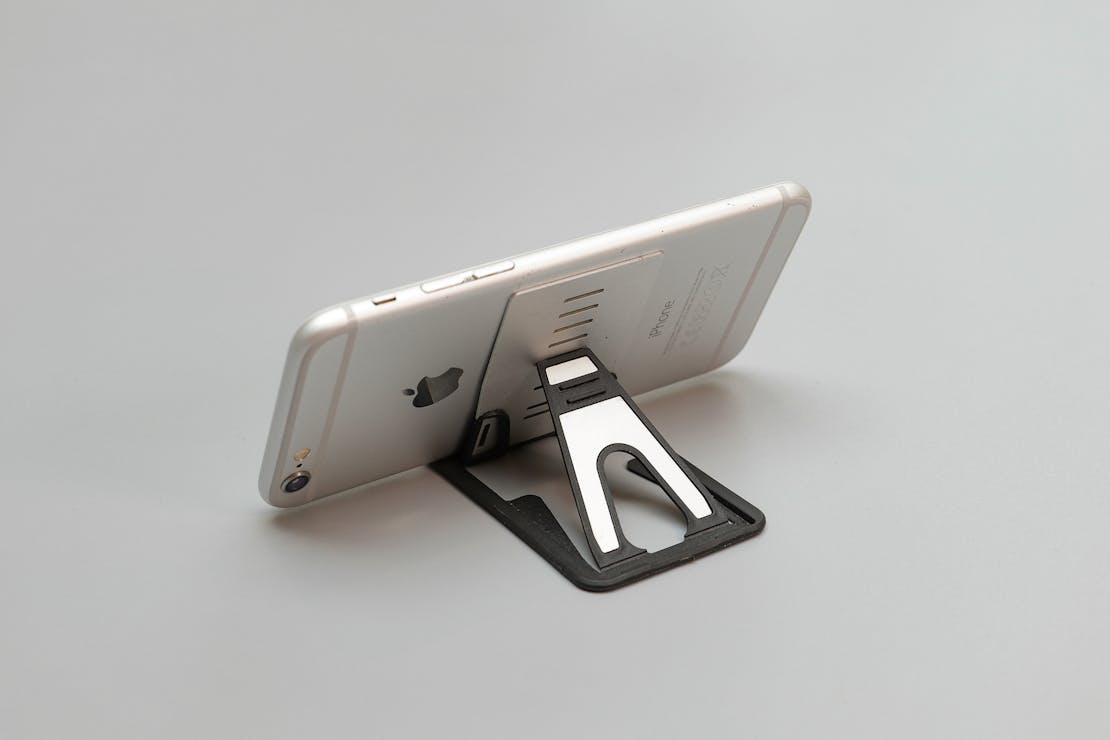 Nite Ize
QuikStand Mobile Device Stand
Anyone who's ever had an 8+ flight with a broken entertainment system knows how difficult it can be to hold up a phone or tablet for the entire duration of a movie. This nifty device is a lifesaver, propping up smartphones and smaller tablets—great for watching movies or reading books on planes, trains, buses, and beds. And it folds down to roughly the size of a credit card, so it'll fit inside most wallets—out of the way until you need it.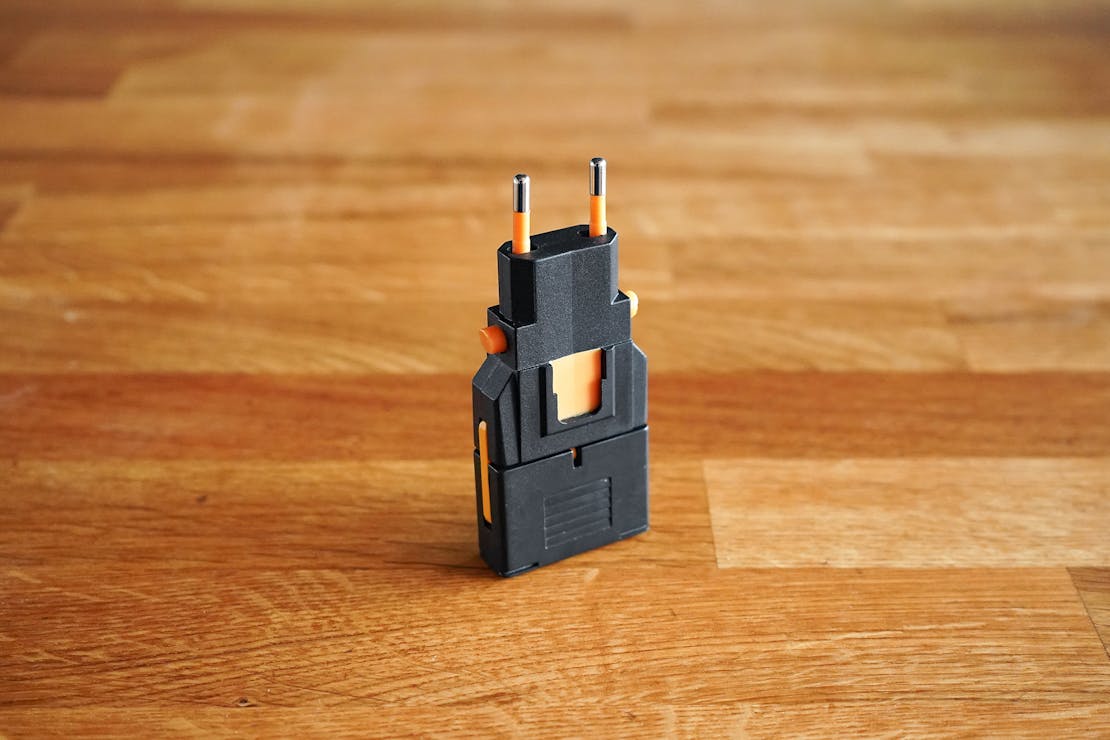 Kikkerland
Universal Travel Adapter
Anyone traveling abroad will need to pick up a travel adapter or risk their phone/tablet/computer dying. Help them out by grabbing this adapter, which works in more than 150 countries. Plus, it's small and slim, so it won't take up too much space in a pack.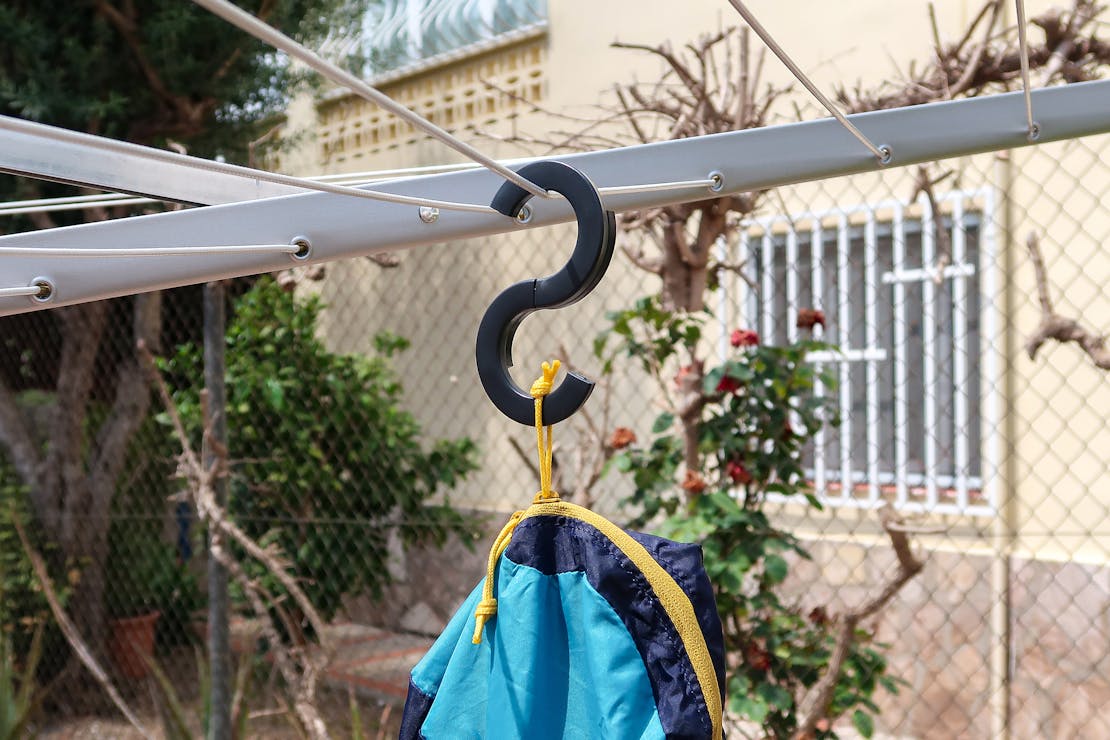 Muji
S-Shape Travel Hook
Airport floors are universally disgusting. While bathrooms help you out with hooks, you're not usually so lucky in bars or busy terminals. Which is why we love this travel hook as it allows you to hang a sling bag or smaller pack off of the floor. This nifty tool also works as a carabiner, so you can attach things to the interior or exterior of your pack (think water bottle, wet towel). Made of plastic, it's not going to hold a lot of weight, but it works great for the smaller stuff.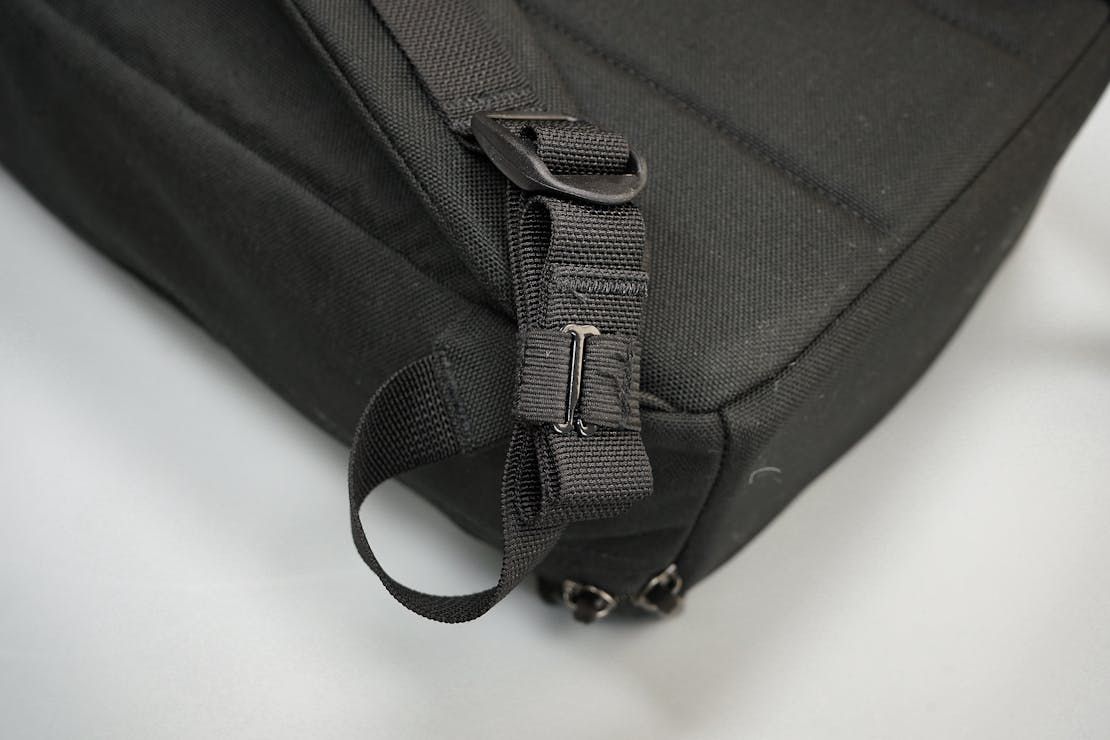 Tom Bihn
Strap Keepers
This is perfect for everyone as bothered by unkempt straps as we are. Yes, we know some of you don't mind having your pack's shoulder or waist straps run free, but for the rest of us, Tom Bihn offers a solution for packs without their own strap management systems. Simply wrap it around whatever bedraggled strap needs keeping and you'll be good to go.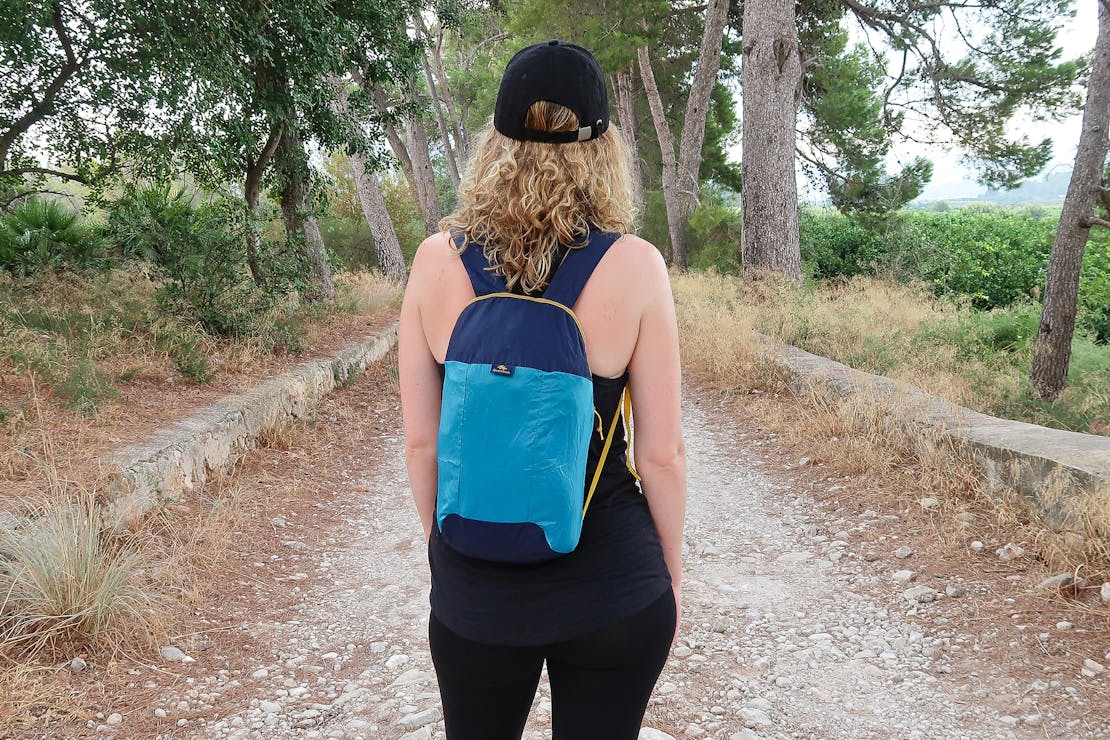 Quechua
Ultra-Compact Packable Backpack
The perfect gift for anyone looking to travel out of one backpack, this compressible daypack packs down small and weighs almost nothing. So it's easy to pack and whip out for day trips or small excursions. While the inexpensive price may have you questioning its durability, we've tested this pack for a year traveling through Asia without any problems.
02

Under $25
If you're really looking to impress the continent-hopping friends in your life, find something they might not think to get for themselves. Luckily, some of our favorite gift ideas are less than $25.
The Peak Design Mobile ecosystem just launched on Kickstarter—check out our video to see what we think, or head directly to the Kickstarter.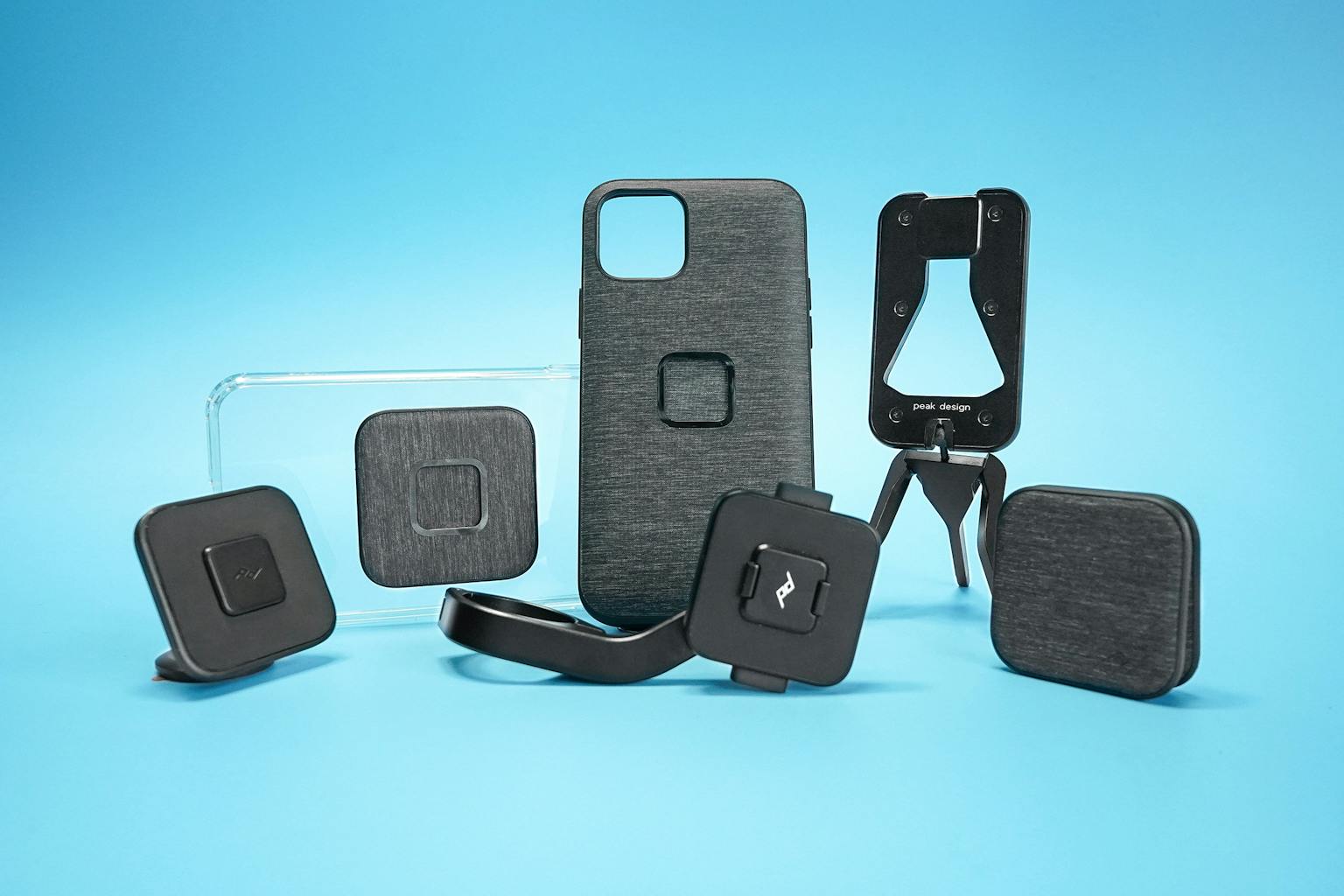 Travel Gifts Under $25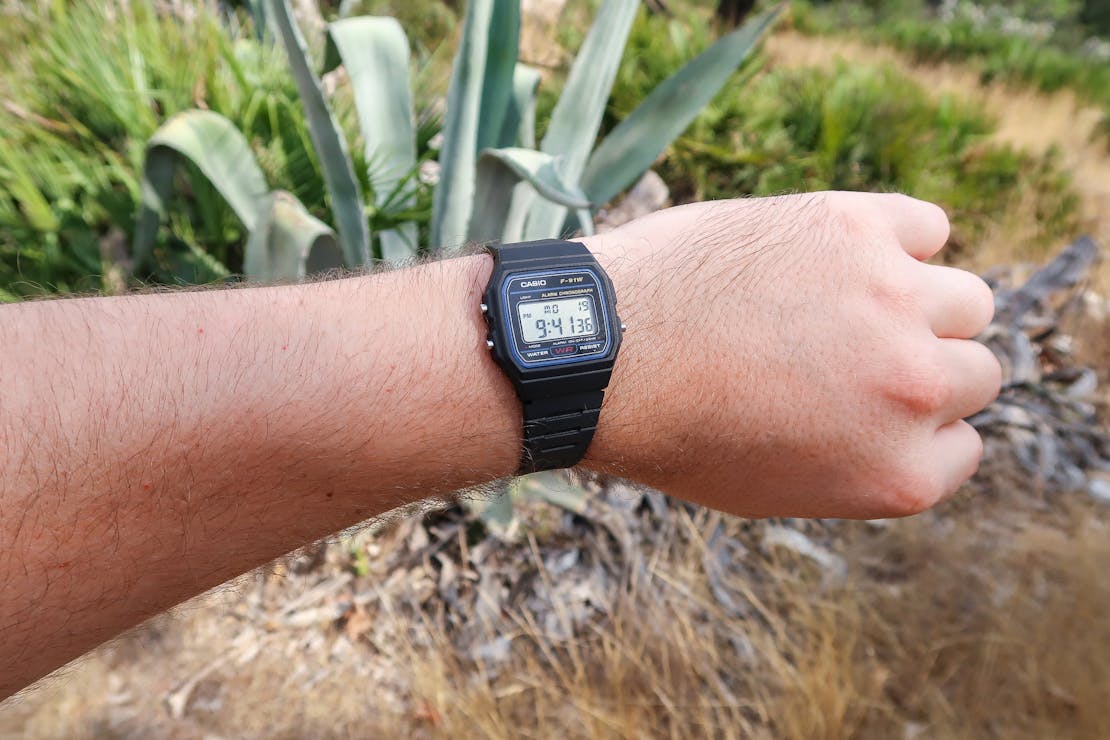 Casio
F-91W Digital Watch
This watch is great if you want to passive-aggressively gift it to your friend who is always late to everything. But it also makes a great gift for basically everyone else on your list as it's affordable, reliable, and comfortable to wear—it's so lightweight and thin, we've forgotten we've had it on at times. It's not built to be submerged, but it is splash-resistant, which is good enough for most of us land lovers.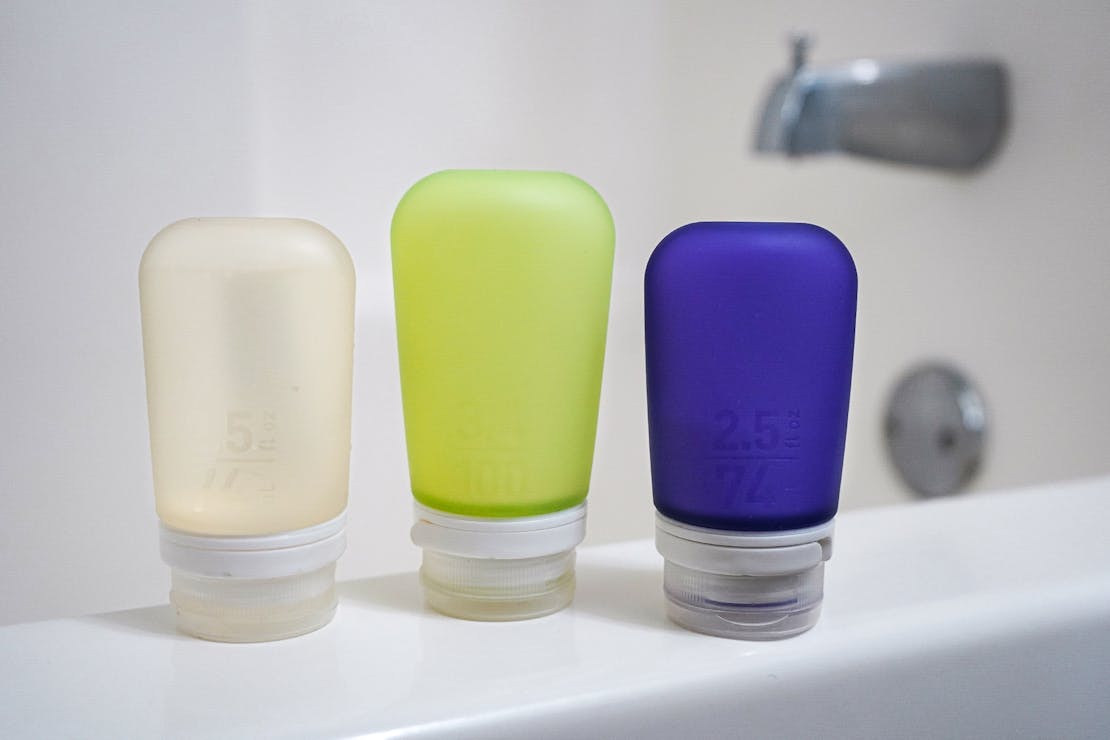 humangear
GoToob+
We've all experienced the horror of a shampoo crime scene in our luggage. But it can be tough to spend the money on toiletry bottles when you can pick up a bundle for less than what cup of coffee costs. Which is why they make the perfect gift. So buy your favorite adventurer a gift they'd never buy for themselves: these awesome silicone toiletry bottles that are full of features, including a LoopLock™ system and a spill-resistant valve.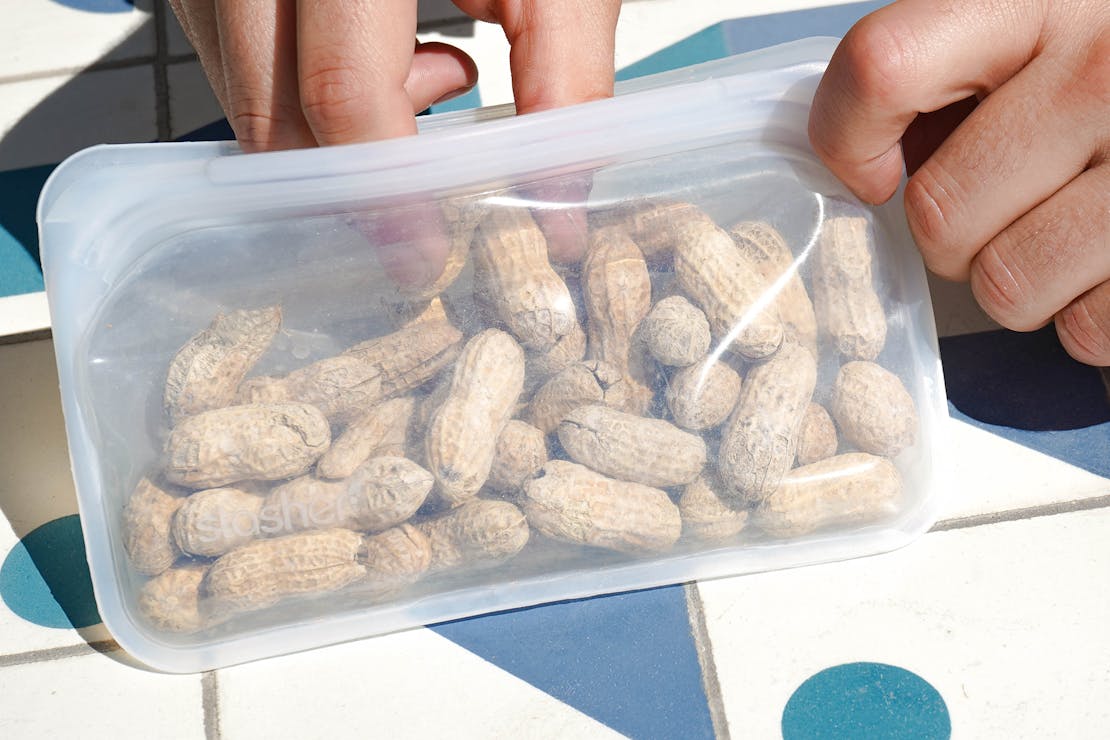 Stasher
Reusable Silicone Bags
An eco-groovy alternative to single-use plastic sandwich bags. Use them for basically whatever you'd use a plastic bag for—makeup, snacks, sandwiches, lucky pennies, etc. You can even pick up a TSA-compliant clear Stasher bag so you don't have to toss out a Ziploc after strolling through airport security. Perfect for your favorite eco-warrior.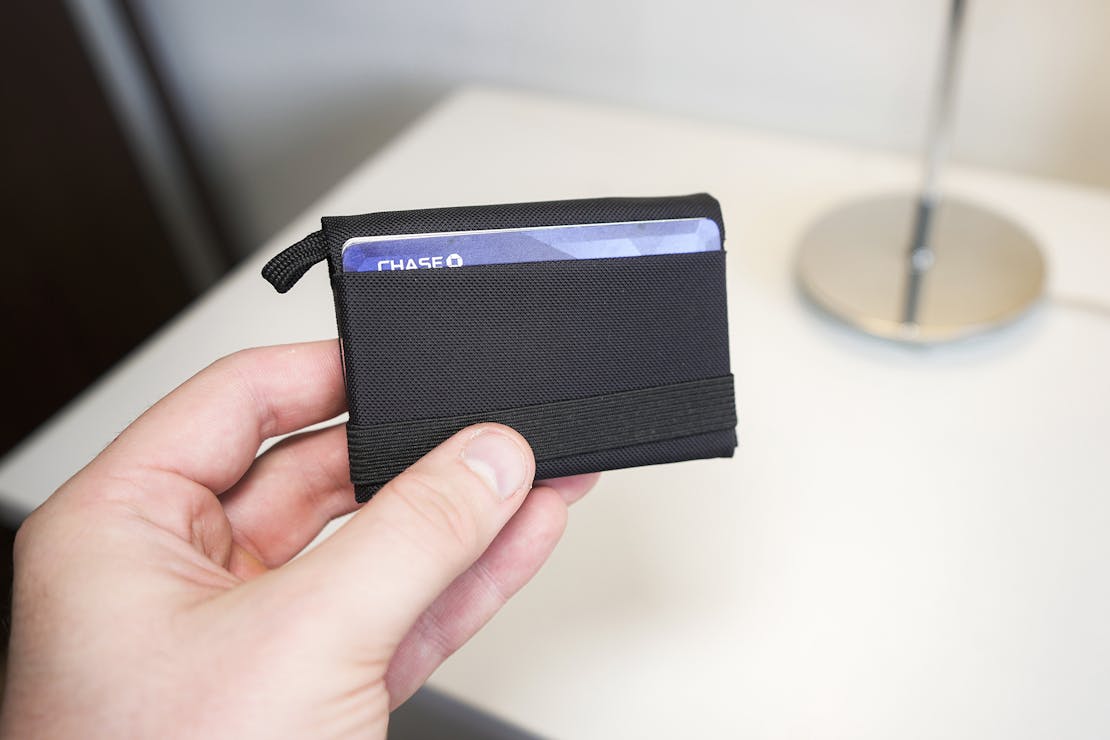 Tom Bihn
Nik's Minimalist Wallet
A small, durable, minimalist wallet with some clever organization, including a clear pocket for your ID (or things you like to look at, say a stylin' credit card). Not ideal for people who like a gazillion features in their wallet, but great for that person who'd prefer to keep some cards and cash in their pocket and call it a day.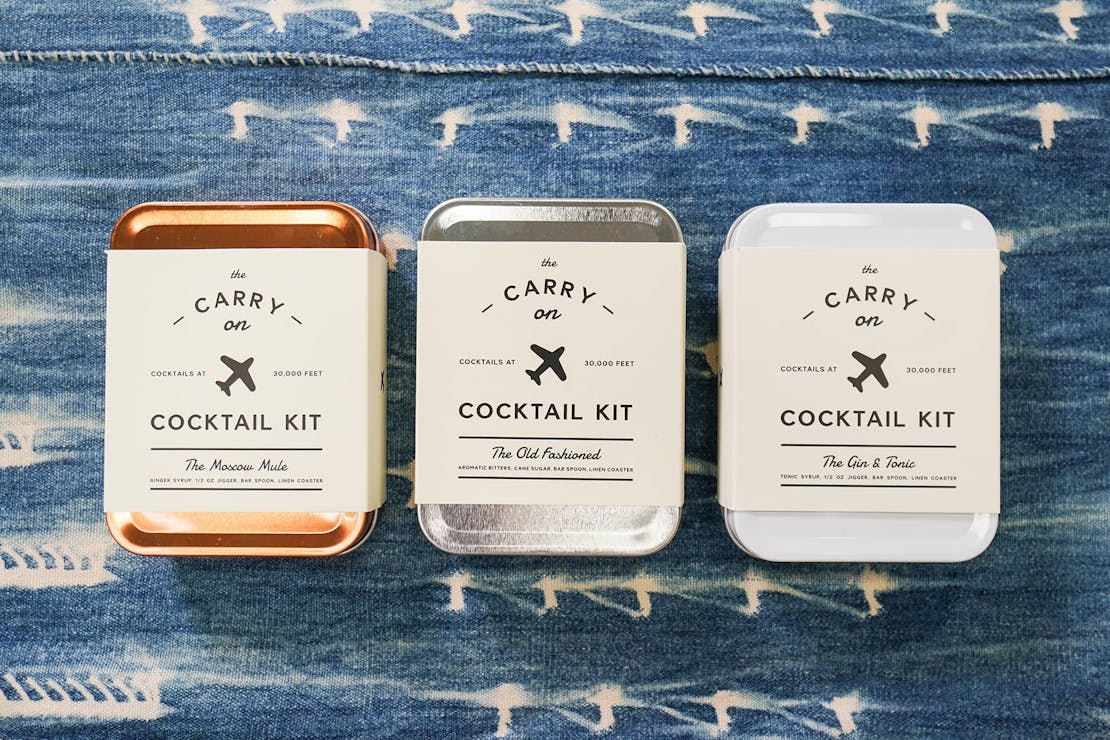 W&P Design
Carry On Cocktail Kit
Three words: Carry. On. Cocktail. Your friends can be their own bartender with W&P's TSA-approved collection of cocktail kits (good for two drinks). Great for skipping the hassle of the beverage cart and fast-tracking your way to that mid-flight buzz. Plus, with a premium drink in their hand, they might even forget they're sitting in coach.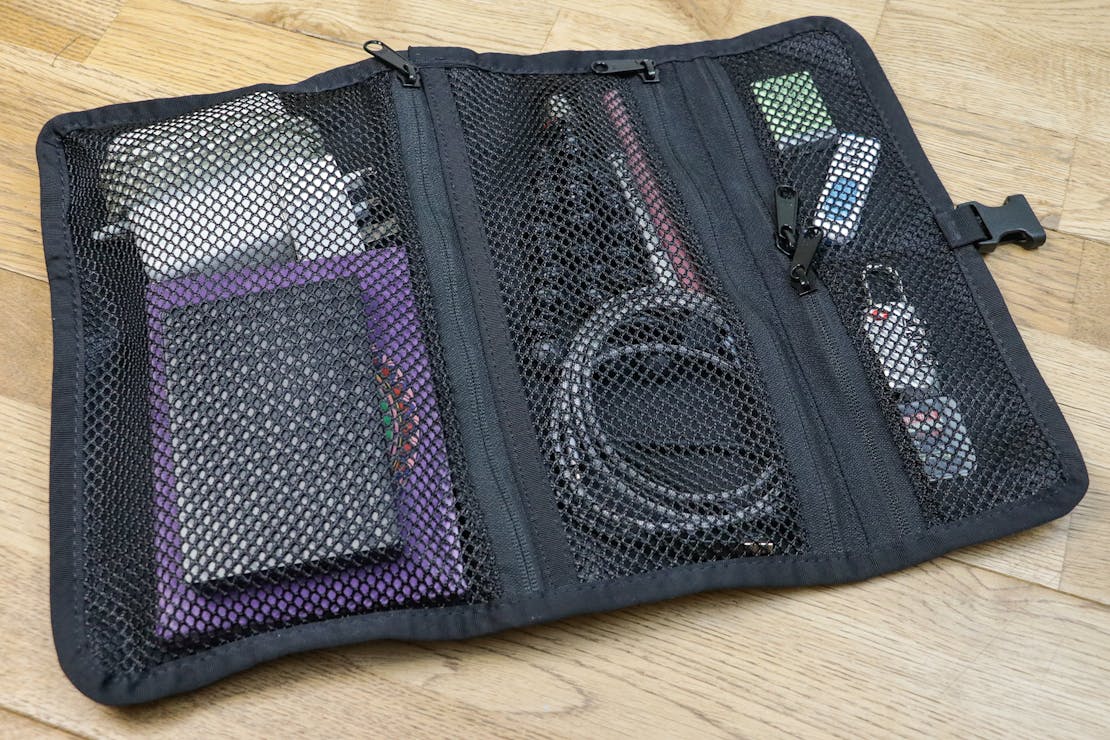 Mission Workshop
Internal Tool Roll
A versatile place to store your "tools"—whatever that means to you. You could store literal tools here or organize your litany of technology (computer mice, SD cards, dongles, etc). And the mesh pockets make it easy to see everything you've got at a glance. A great gift for anyone who needs a touch of organization in their life.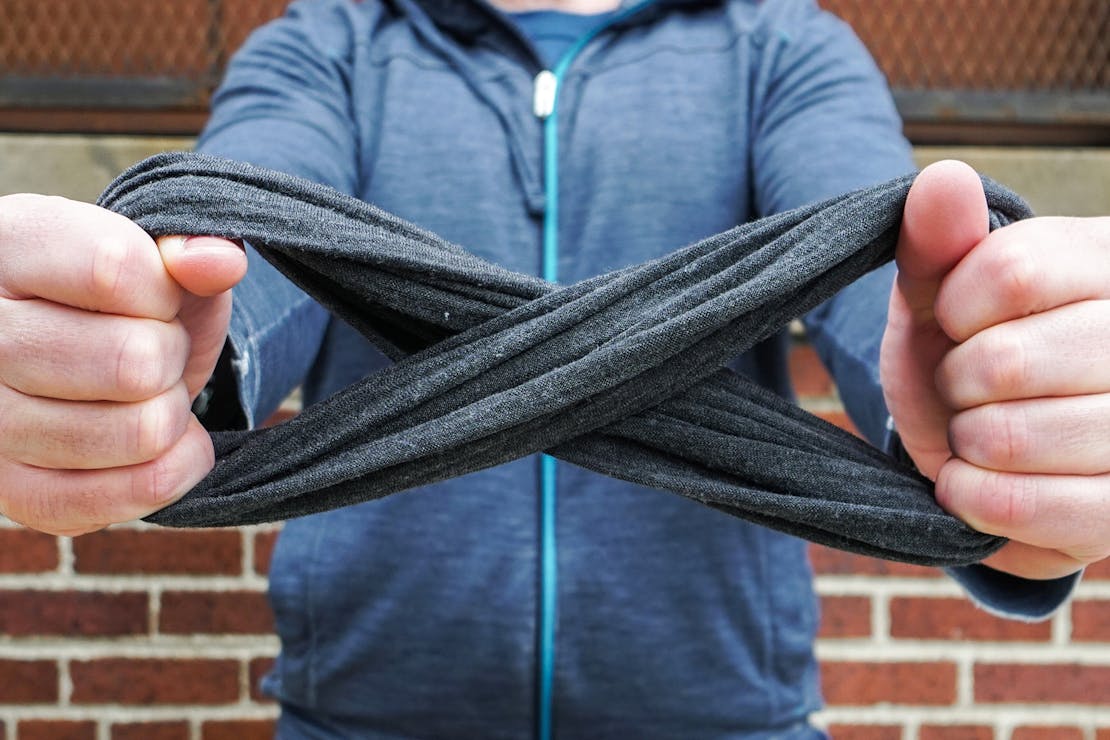 Buff USA
Wool Buff
Literally every single person in your life will love a Buff. Are we being hyperbolic? Perhaps. But this nifty little guy can be used as a hat, headband, scarf, or wristband. Dip it into icy water before wearing it as a sweatband on hot days for instant relief. Pull it over your face to protect your skin from wind-burn on cold days. Pull it over your eyes on flights and sleep like a baby.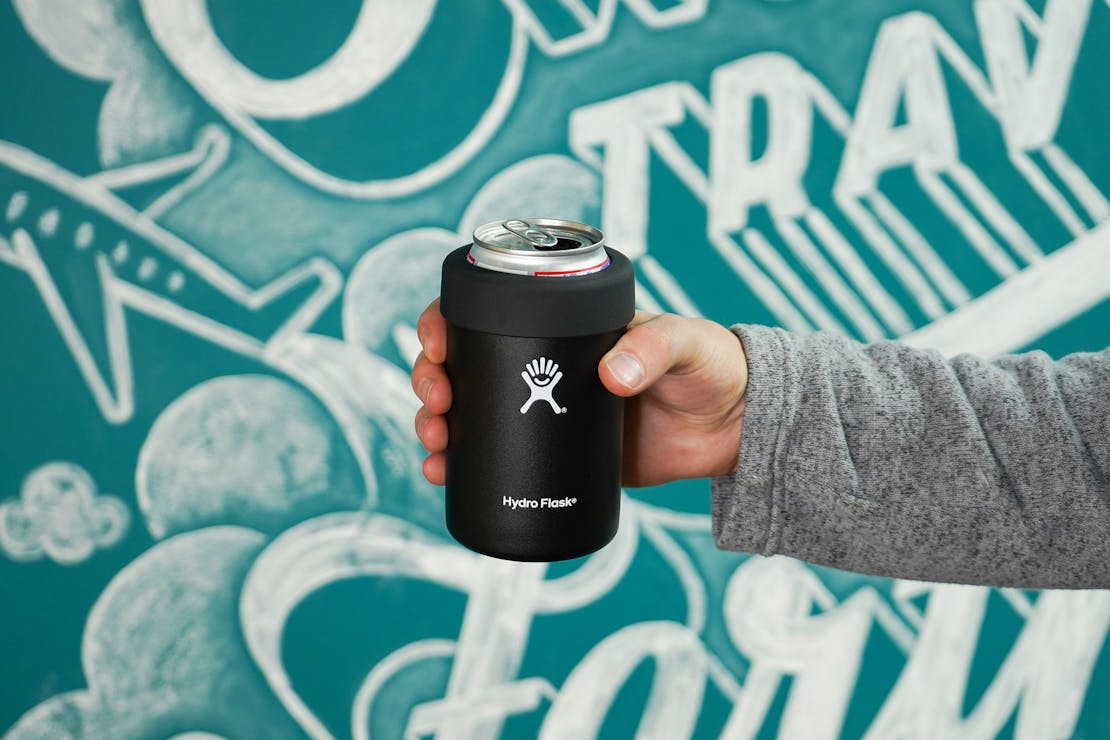 Hydro Flask
12 oz Cooler Cup
Sleek, minimalist, and versatile, this cup can be used as both a cup or drink koozie. The rubber-like seal holds a can or bottle in a secure grip—perfect for your favorite beer-loving daredevil.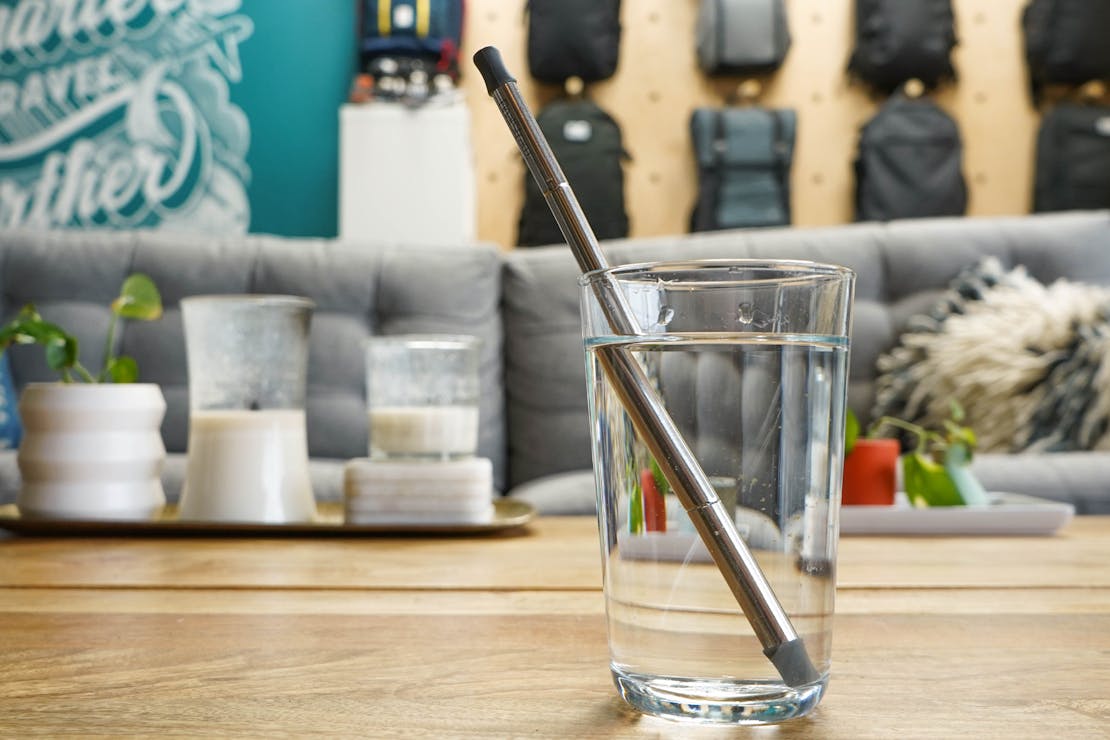 Final Co.
FinalStraw 2.0
Your loved one need not be an environmentalist to enjoy this reusable, collapsible straw. It takes some time to get used to—both when it comes to cleaning it and remembering to bring it with you—but it eventually becomes more fun to use than a plastic straw. And, yeah, it does feel nice to know you're not contributing as much to the Great Pacific Garbage Patch.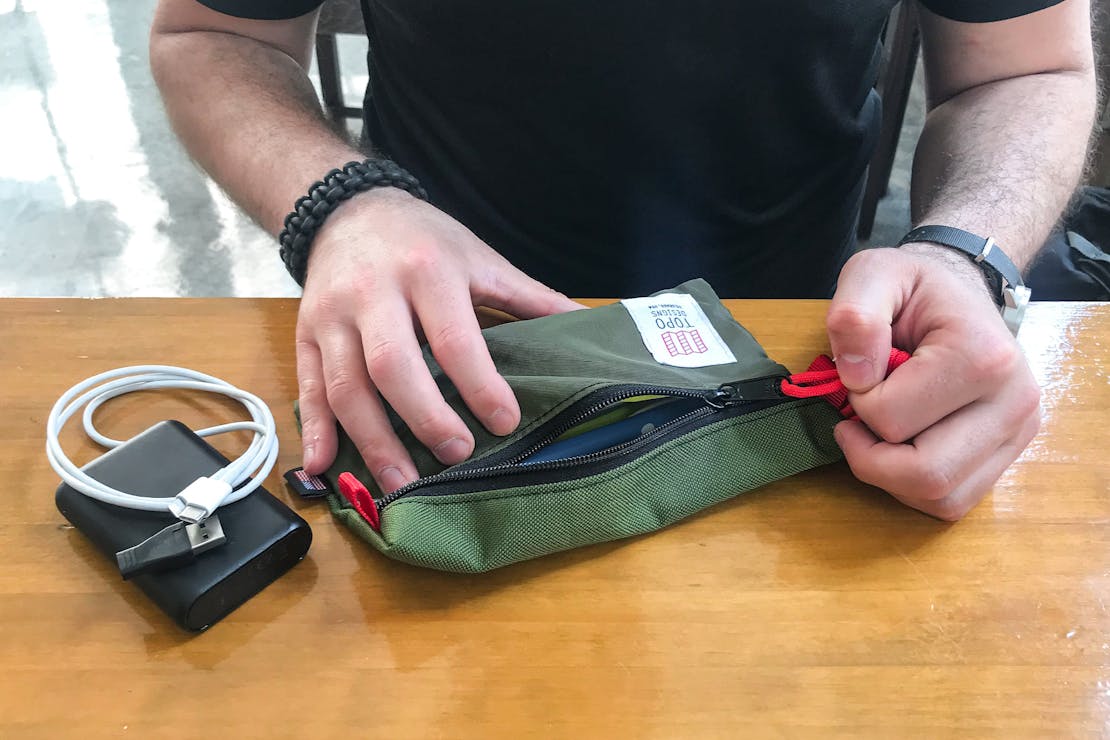 Topo Designs
Accessory Bags
From tech accessories to the random assortment of little things that end up in a clump at the bottom of bags, the Topo Designs Accessory Bags will hold them all. They're a great way to keep organized while on the road—we especially love the versatile shape and bright interiors, as it's easy to see what you've got inside.

Baronfig
Grow Daily Journal
This journal is a great way to record your travel memories—from Scuba Diving to slaying Karaoke in a foreign language—or stick to your New Year Resolution (writing down progress in a dedicated journal is a lot better than keeping track on your phone). And the folks at Baron Fig help you out with some reflection tips in the front of the journal, plus spots to include "metadata" on every single entry, so you don't have to face that infamous blank page.
(Also, if you have some time and want a laugh, check out the Grow Daily Journal product photos on Baron Fig's website and read the sample entry called "Turtle Thoughts." You're welcome.)
03

Under $50
You know what they say—mo' money, less problems for your travel friends who will benefit greatly from these useful gift ideas under $50.
The Peak Design Mobile ecosystem just launched on Kickstarter—check out our video to see what we think, or head directly to the Kickstarter.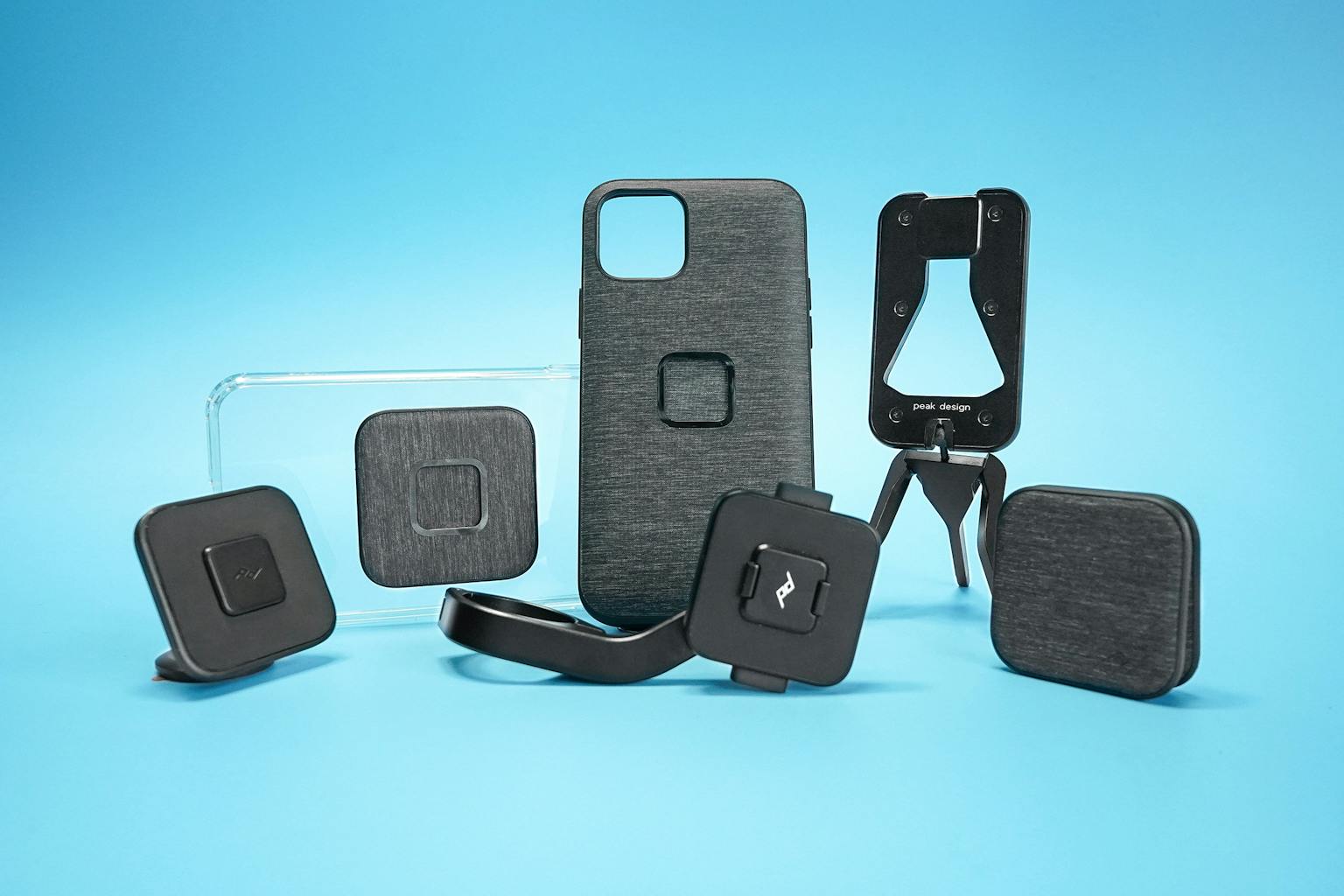 Travel Gifts Under $50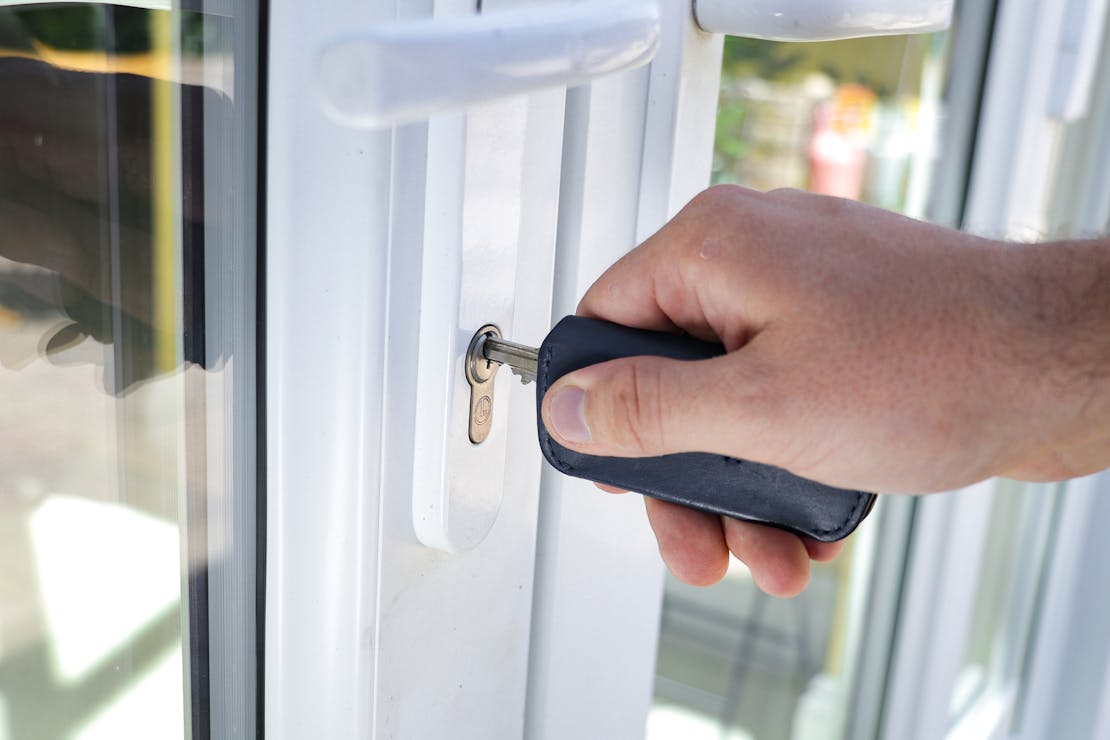 Bellroy
Key Cover Plus
Once you get a key cover, you can't go back to the old way of key chains and messy, jingling keys. You've been warned. This one from Bellroy is especially sophisticated—perfect for the classiest of your friends.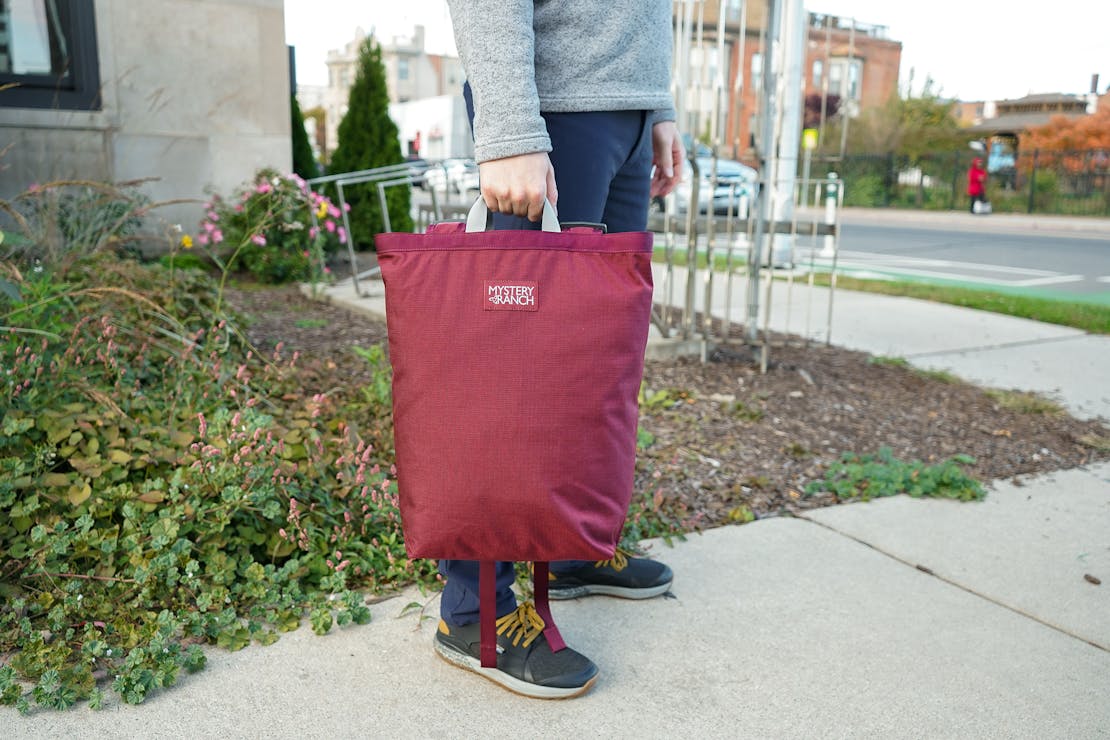 Mystery Ranch
Booty Bag
Booty as in treasure—what else? This extremely durable bag, made of 500D Ripstop fabric, is built to hold whatever you need it to. Gym clothes, hiking essentials, groceries, the list is endless. Better yet, it can take a beating. A great gift for your loved one who's known to push their gear to the limit.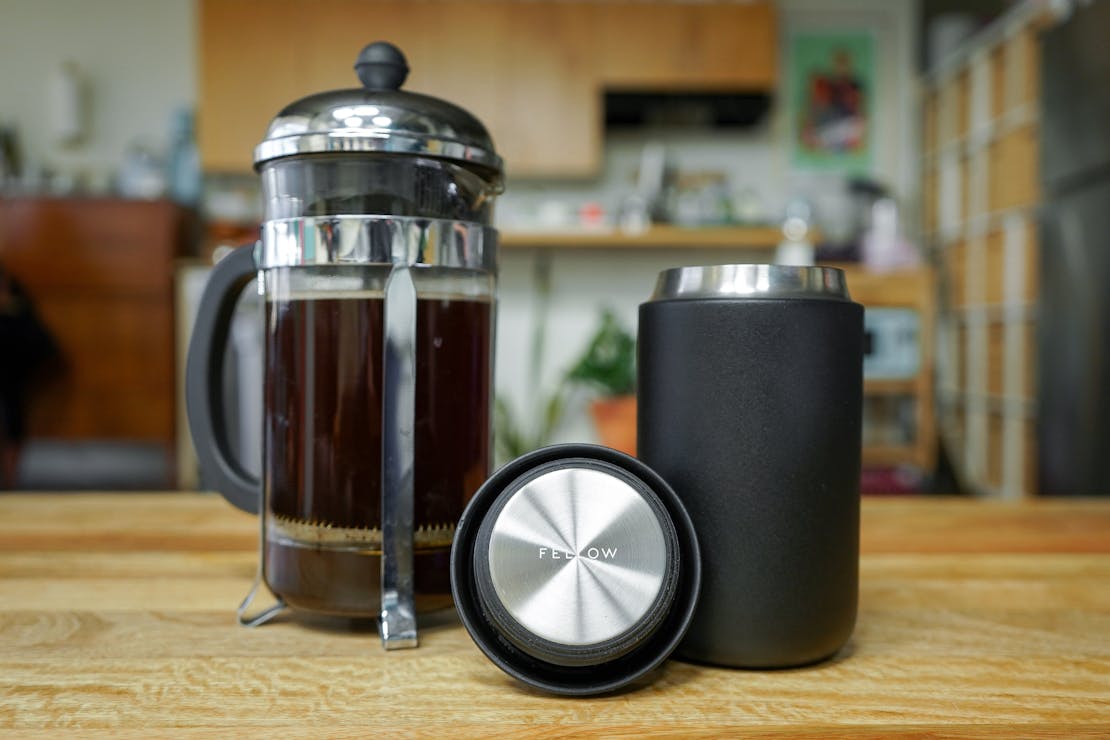 Fellow
Carter Everywhere Mug
We all know and love a coffee snob. Make your favorite coffee-drinking adventurer's heart happy with this mug that is, as Fellow says on its website, "worthy of the coffee inside." Its interior ceramic coating keeps coffee tasting like coffee, while its insulated stainless steel walls keep everything hot. Plus, we're digging its clean, sleek look.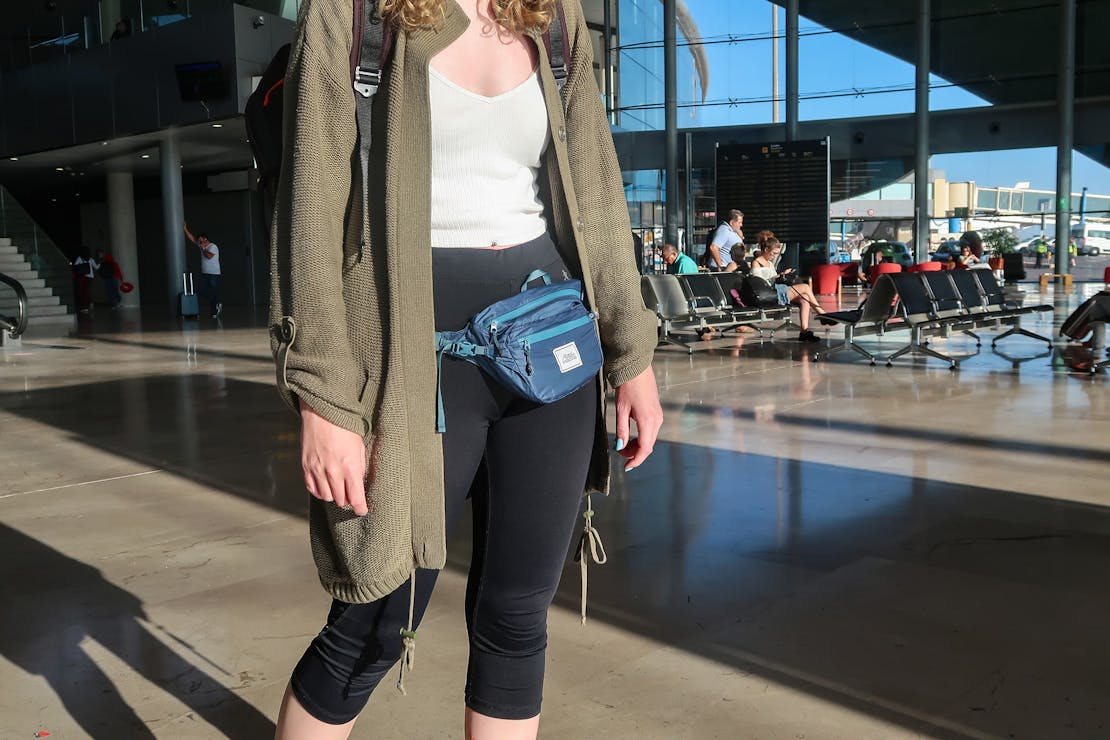 Matador
Hip Pack
Not everyone has the confidence to rock a fanny pack waist pack. But if your loved one is hip enough, this Matador Hip Pack makes the perfect travel companion. It's an ideal size to hold flight or day trip essentials and its weather-resistance will keep your gear safe. Best of all, it packs into a tiny carrying case and weighs hardly anything—perfect for travel.

Arcade
Midnighter Belt
Essentially, a stretchy waistband that looks classy, this belt is super comfortable. Plus, it's lightweight, machine-washable(!), and made with plastic buckles for an easier trip through airport security. While it's marketed toward men, it's simple clean look works for all adventurers, no matter their gender.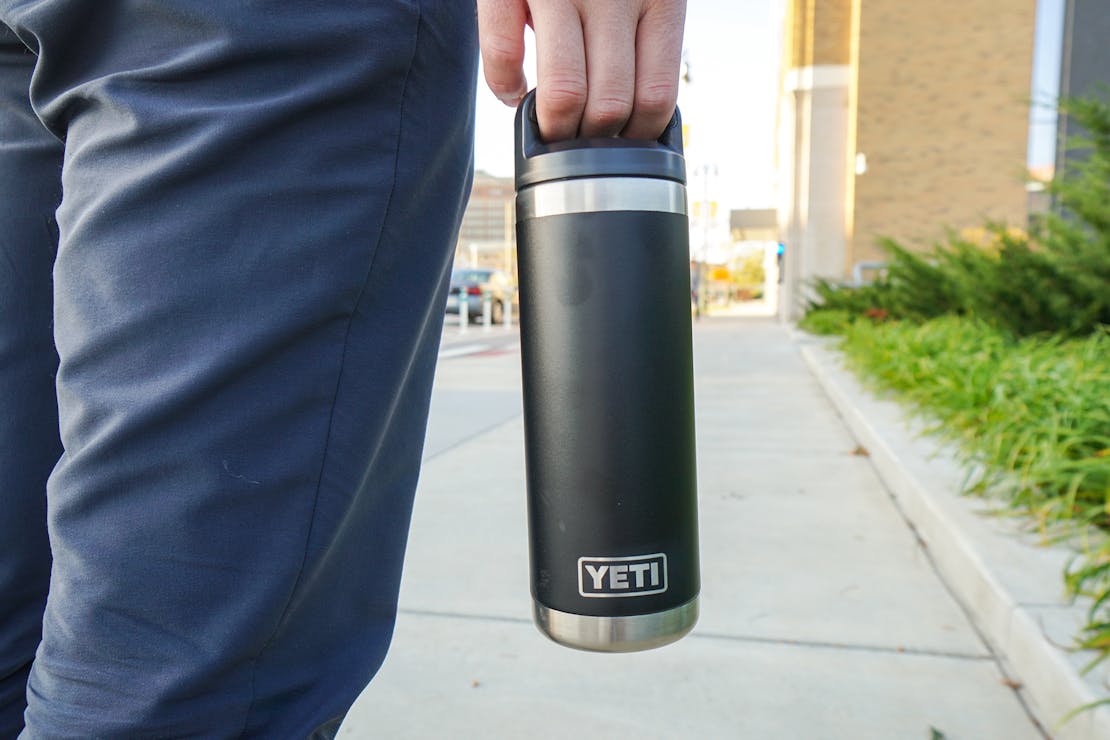 YETI
Rambler 18oz Bottle
YETI got its name by making super-effective, legendary coolers, so it's no surprise that its Rambler Bottle excels at keeping hot things hot and cold things cold for long periods of time. We're also digging the handle on its lid both for easy handling (ha) and attaching to your pack via a carabiner. It's on the heavier side, but as long as your loved one isn't in the game of counting ounces as a one-bag traveler, this likely isn't a dealbreaker.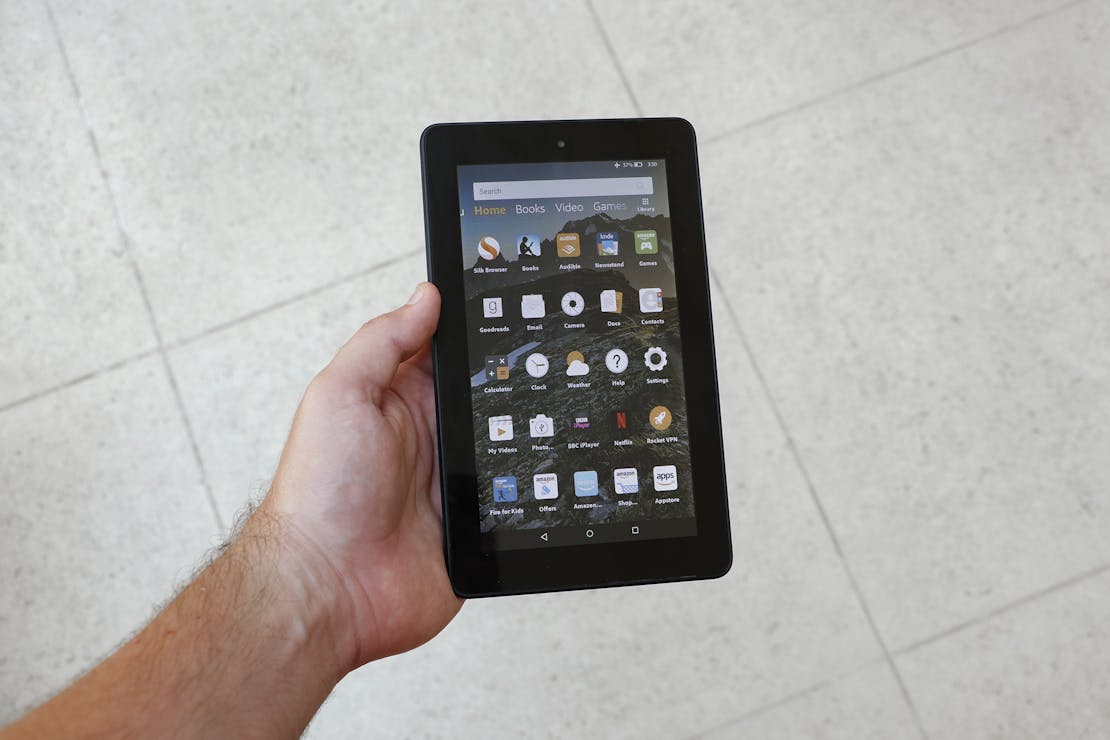 Amazon
Fire 7 Tablet
While every reader loves the smell of ink and the feel of worn pages on their fingertips, packing dozens of books for a week-long trip is just not realistic. Books are heavy. Help out your favorite bookworm with the Amazon Fire 7 Tablet, which also works as a tablet. Meaning movies, podcasts, the whole worldwide web, is also available at their fingertips.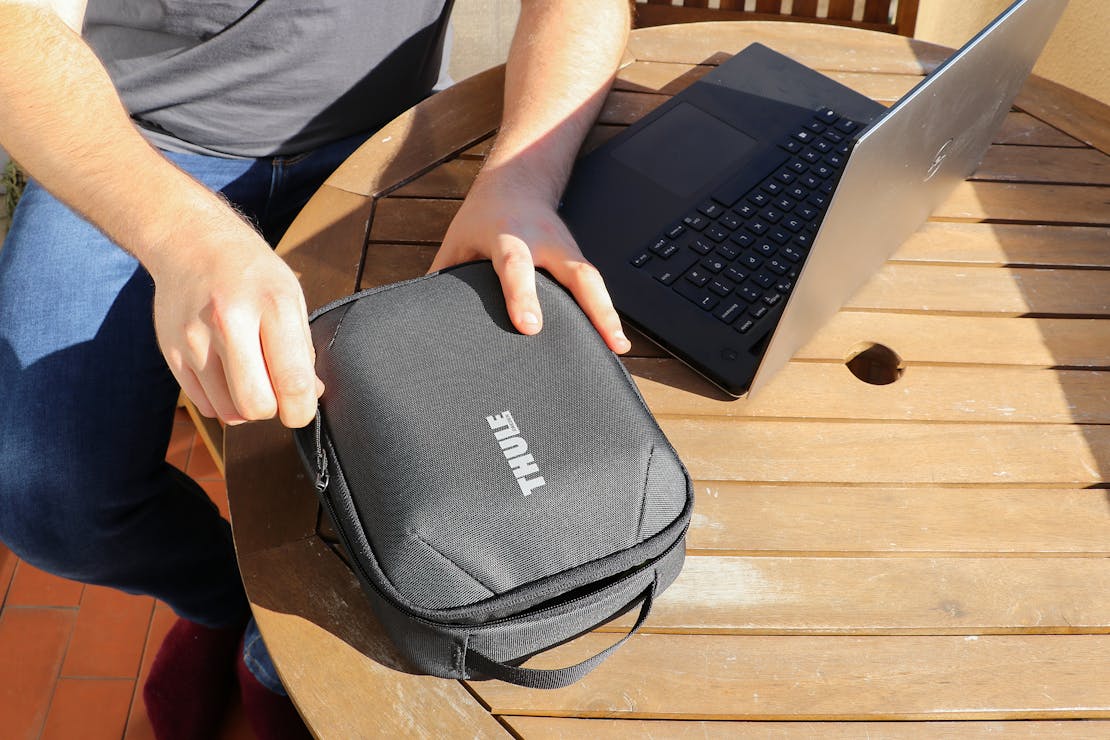 Thule
Subterra Powershuttle Plus
For the digital nomad in your life who has to lug chargers, dongles, headphones, SD cards, stylists, and a gazillion other tech accessories with them as they travel the world. This pouch has exceptional organization—enough to keep everything tidy, but not too much to the point of being limiting. It's densely padded, to keep everything protected, although not weather-resistant (so maybe not ideal for your digital minimalist/marine biologist friend).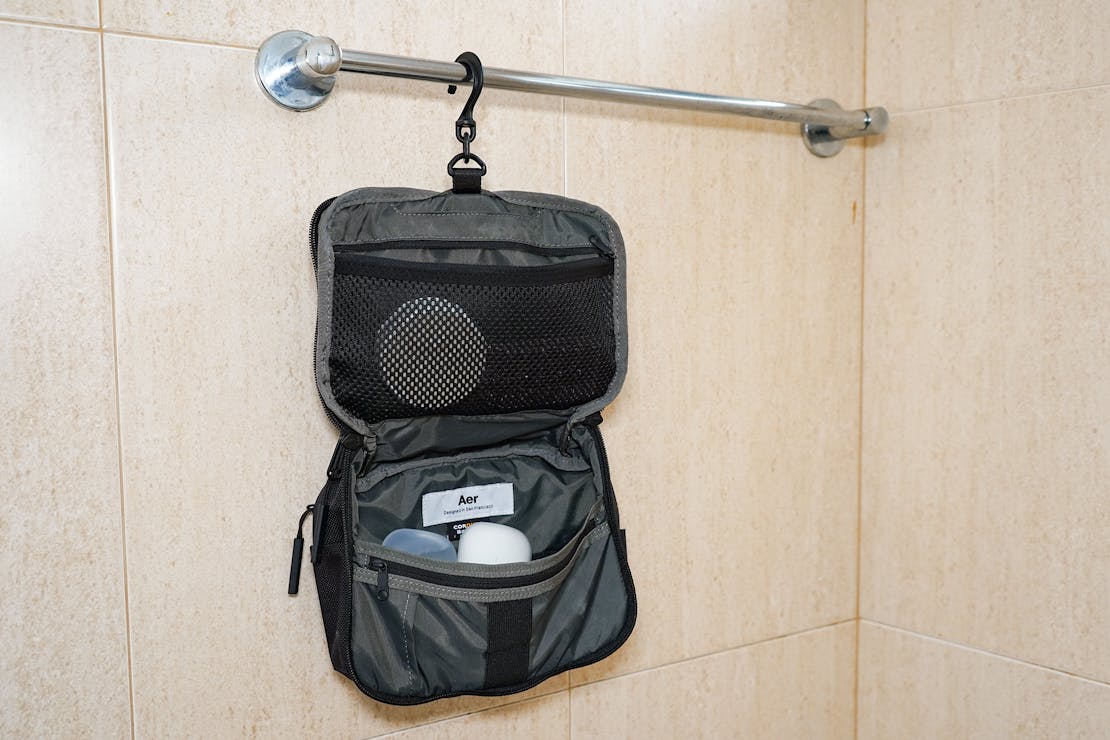 Aer
Travel Kit
We're digging this Dopp kit because of its simple, sleek aesthetic, high-quality materials, and versatile, smart organization. If that isn't enough—it has a hook. Yeah, we know! Hang it up in your Airbnb/hostel/hotel bathroom and you'll be good to go.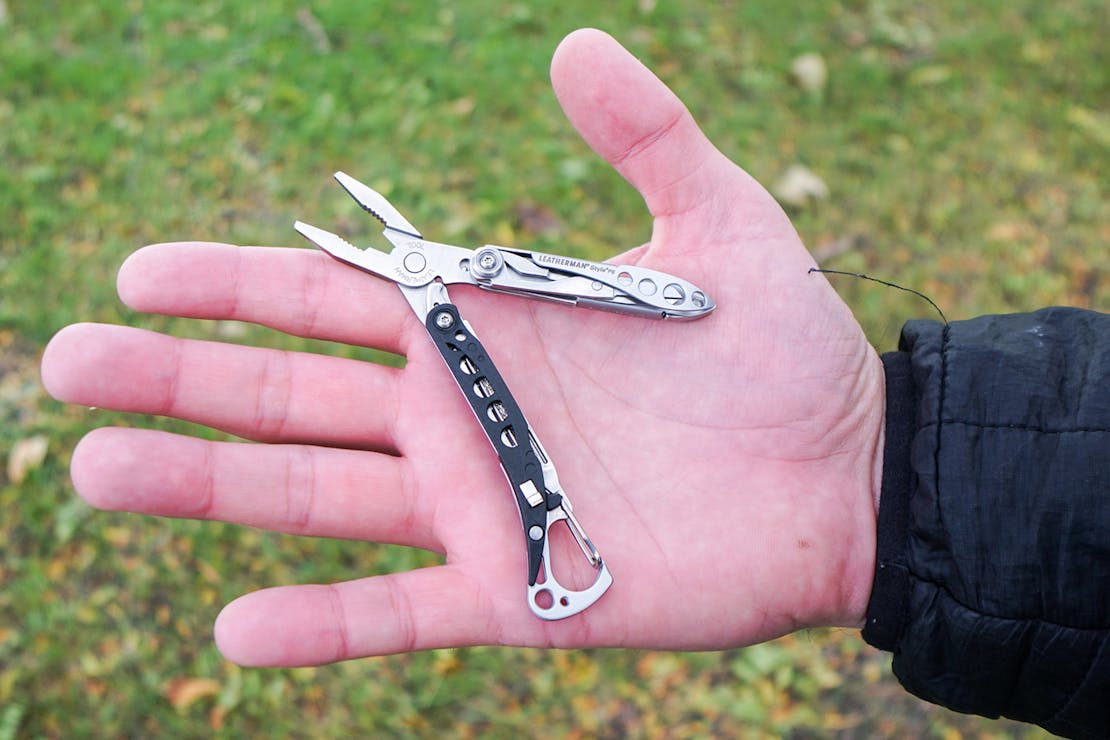 Leatherman
Style PS Multi-Tool
An eight-in-one TSA-compliant multi-tool that's helpful to have around while traversing the globe or just chilling at home. Unlike a number of multi-tools out there, all eight tools are actually useful and work well. That's probably because it's larger and more durable than several airline-safe multi-tools out there, which is great, though it's more likely to get flagged at airport security. We think it's worth the risk.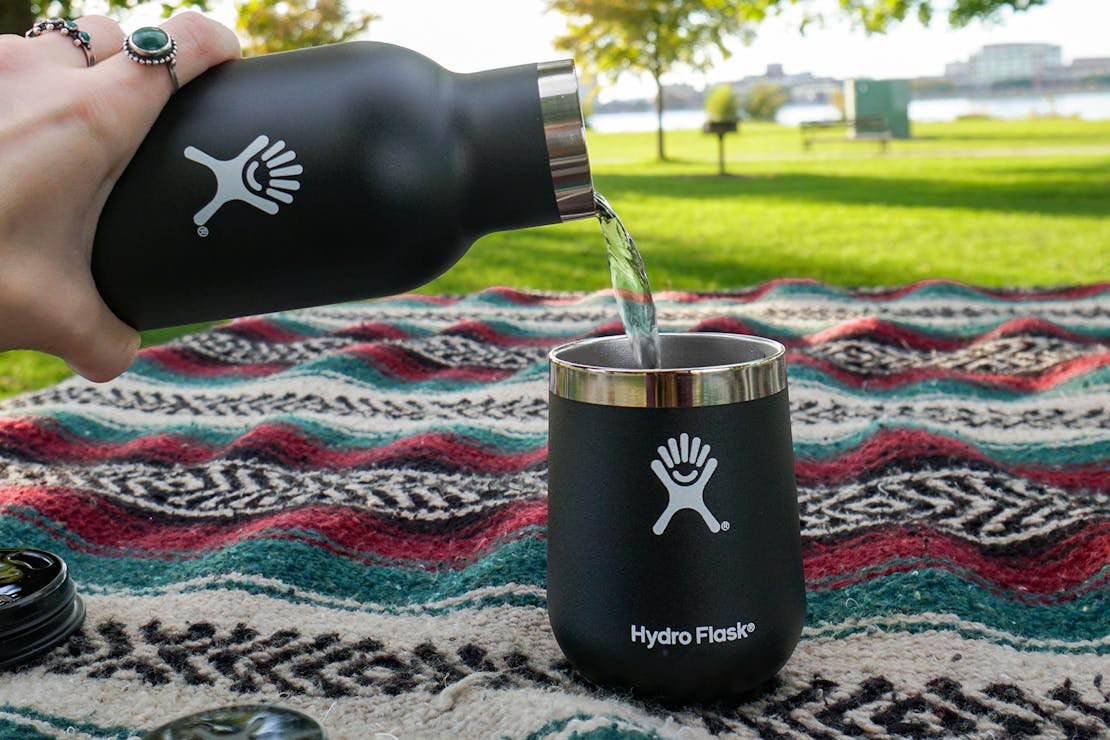 Hydro Flask
Wine Tumbler
Classier than drinking wine straight from the bottle, but more portable than sticking to glass flutes, this tumbler is perfect for your friend who enjoys a chilled glass of Pinot Grigio after a long flight or a lukewarm glass of Pinot Noir after bagging a peak.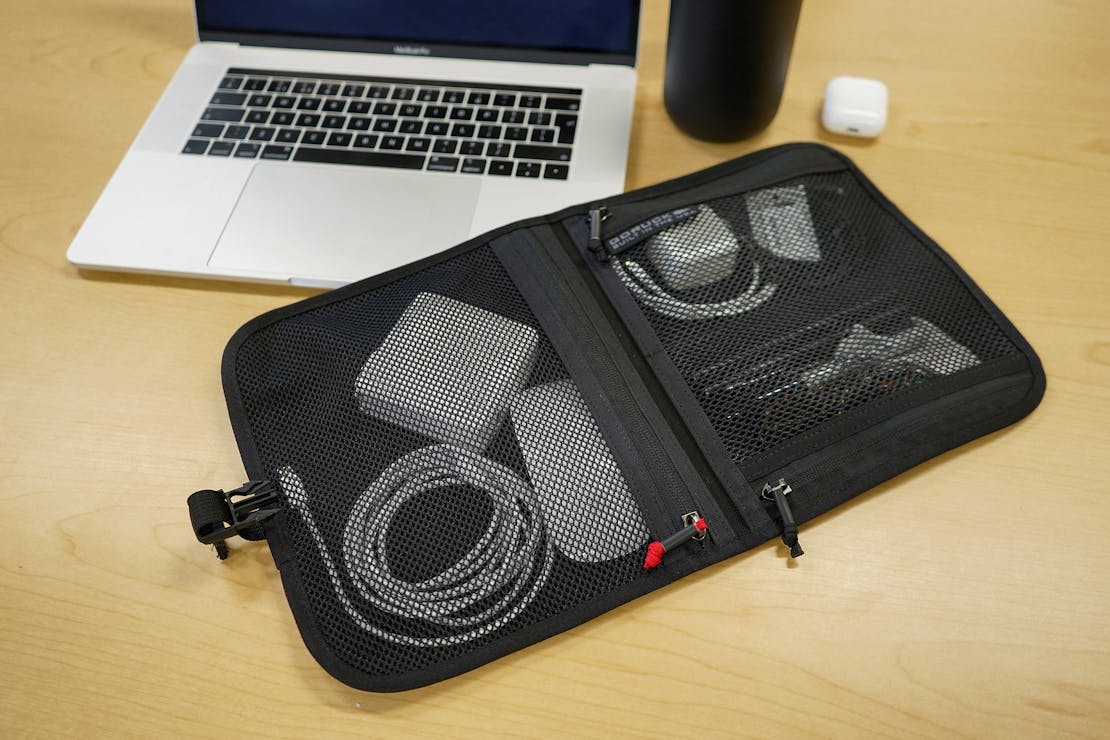 GORUCK
Wire Dopp
A great place to organize all the random accessories of life—built with the rugged toughness expected from a GORUCK product. This thing will hold up against mountaintop blizzards and flurries of tornados—okay, maybe we're exaggerating, but only a tad. Beyond durability, we're digging this Dopp kit for its mesh pockets, which allow you to see your stuff quickly, and its overall versatility.
04

Under $100
$100, eh? You must really like these people. They'll really like you too after you give them one of our favorite top-tier travel gifts.
The Peak Design Mobile ecosystem just launched on Kickstarter—check out our video to see what we think, or head directly to the Kickstarter.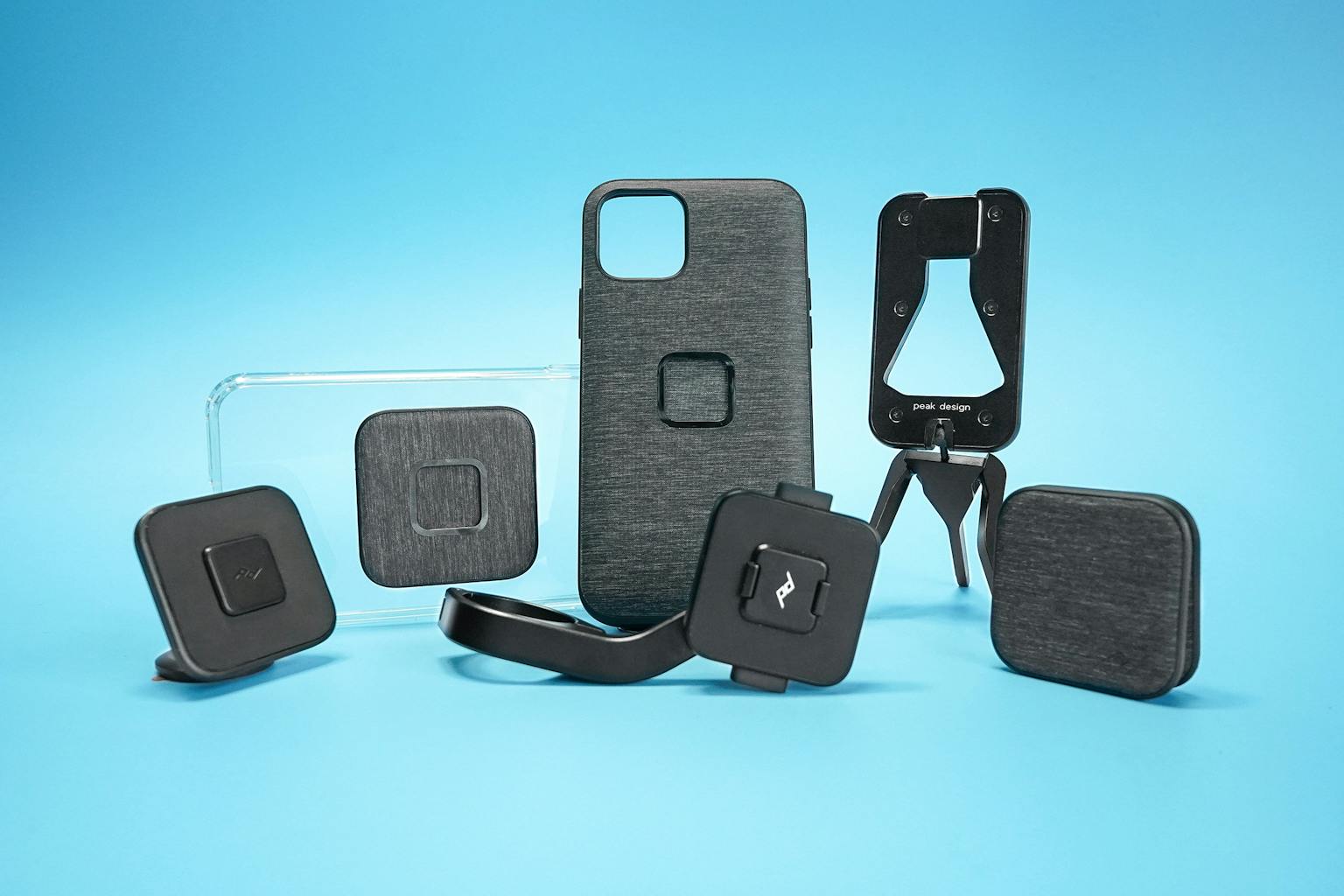 Travel Gifts Under $100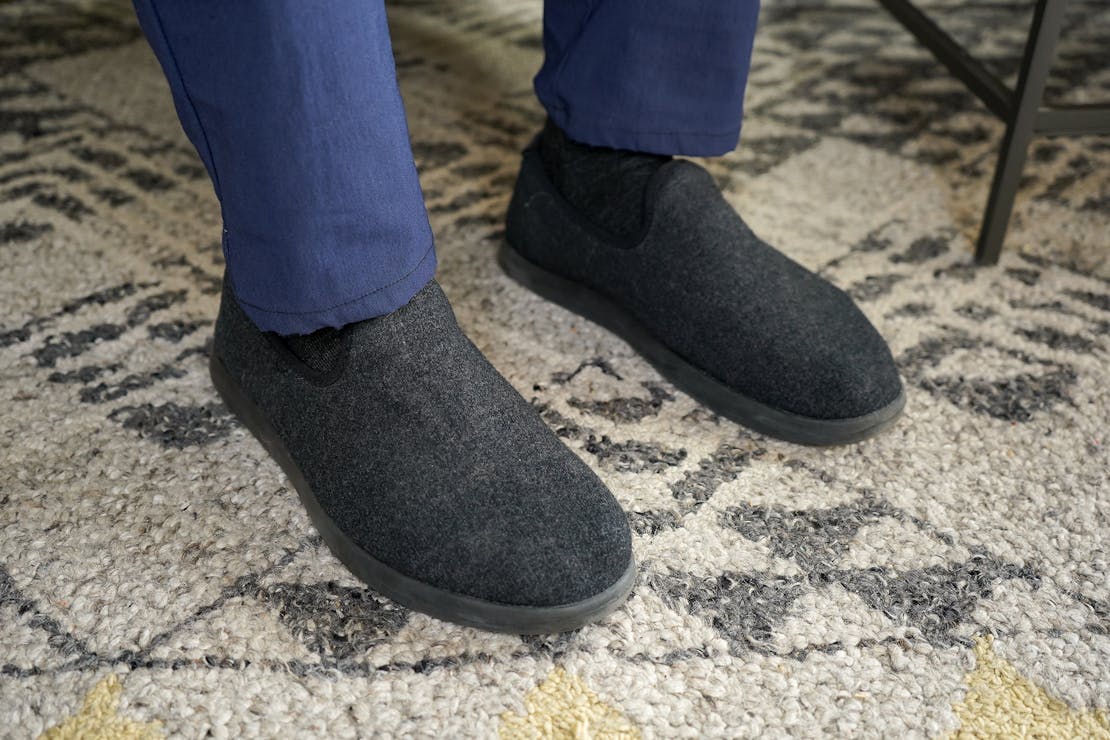 Allbirds
Wool Loungers
Shoes made of Merino wool. Strange? Sure. But also awesome. These things keep your feet warm without causing them to sweat, plus the Merino prevents them from getting too smelly—though if it happens, you can always toss them in the washer. And that's not all. These shoes are also super soft, comfortable, lightweight, and flexible.

Fjallraven
Passport Wallet
A sophisticated way to organize all the documents, cards, passports, coins, and other miscellaneous items that stack up while traveling, this passport wallet is versatile enough to work for most. It's great for globe-trotting couples—with the ability to hold multiple passports—and solo adventurers alike. But the leather detailing means you should hold off picking up this wallet for your vegan friends.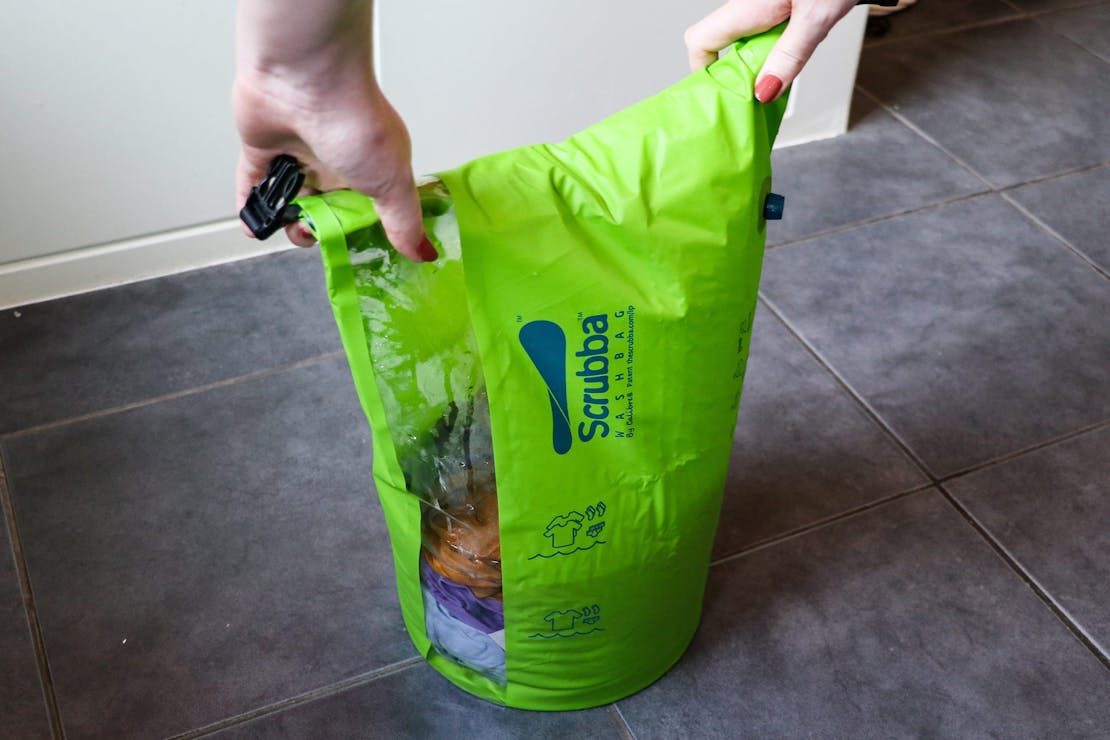 Scrubba
Wash Bag
Not everyone on your list will like the Scrubba Wash Bag. From the comments we've received on our Youtube Channel, we understand it's a controversial product. But, if your friend is always traveling to remote places or the grossest of hostels, they'll appreciate having a place to wash their clothes that isn't a sink full of strangers' hair. The air valve and scrub board make it an effective washer, as long as you don't overfill it.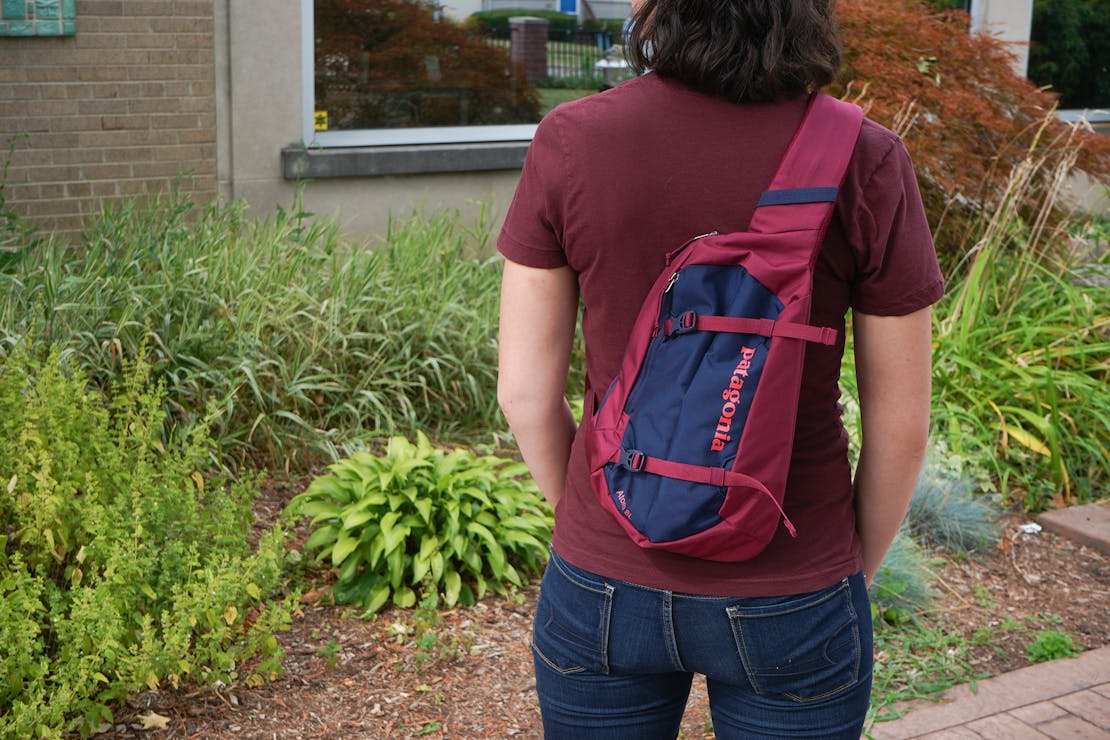 Patagonia
Atom Sling
If you haven't heard, sling bags are the edgier, far more hipster cousin of waist packs. And they are in. This sling from Patagonia is everything you'd expect from the respected outdoor brand—made of quality, durable materials with an ideal amount of organization for day trips and quick jaunts up a mountain.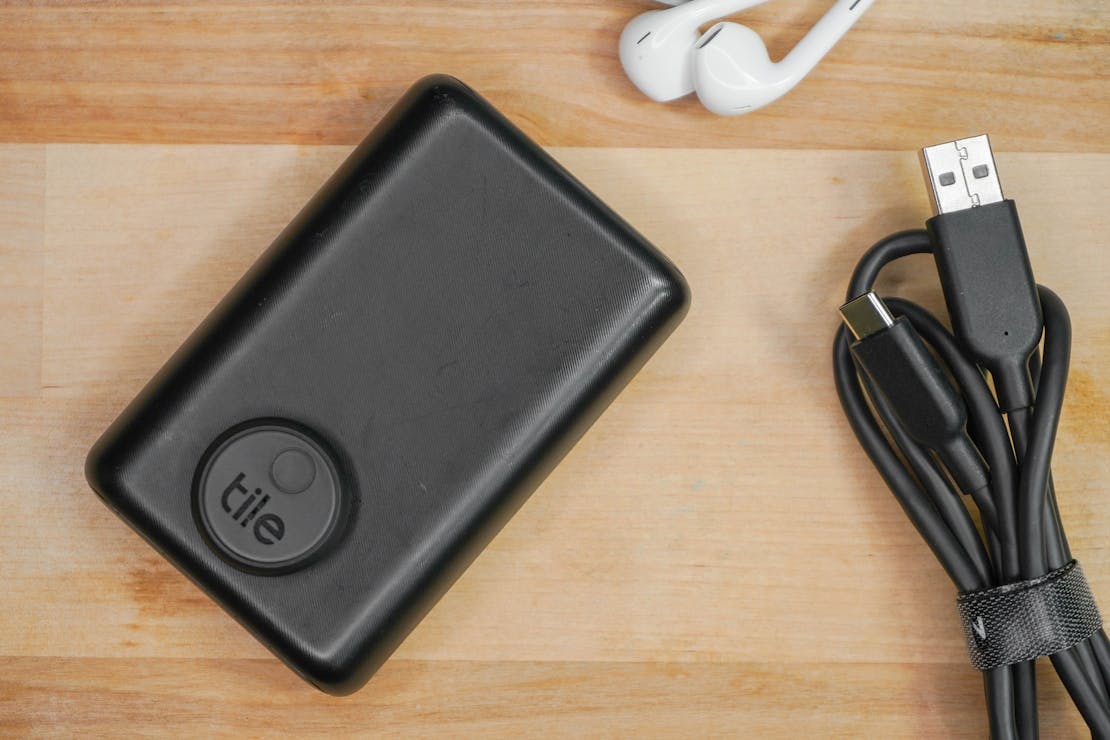 Tile
Sticker
Help your friend who's always losing their keys or wallet with these small, waterproof "tiles" that stick to pretty much whatever. The tile hooks up to an app on your smartphone, allowing you to play a fun game of hot and cold to find it. The app will also tell you the last place where the tile was. If you're on a budget, you can pick up this four-pack and distribute it between your four most absent-minded friends.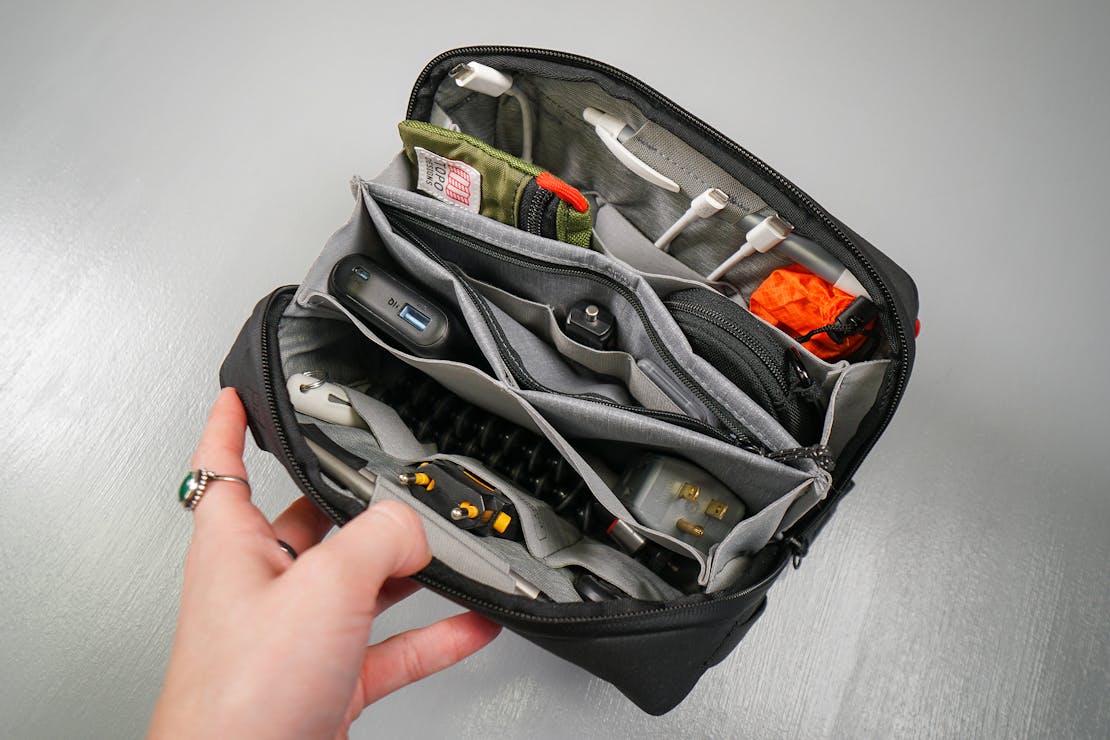 Peak Design
Tech Pouch
One of the most innovative tech pouches we've come across to date—perfect for any traveler who carries a lot of tech. And we mean a lot since this pouch doesn't work well when not fully-packed out. But when it's full of stuff, the origami-style compartments, USB pass-through, and anchor attachment points make this thing far better than your average tech pouch.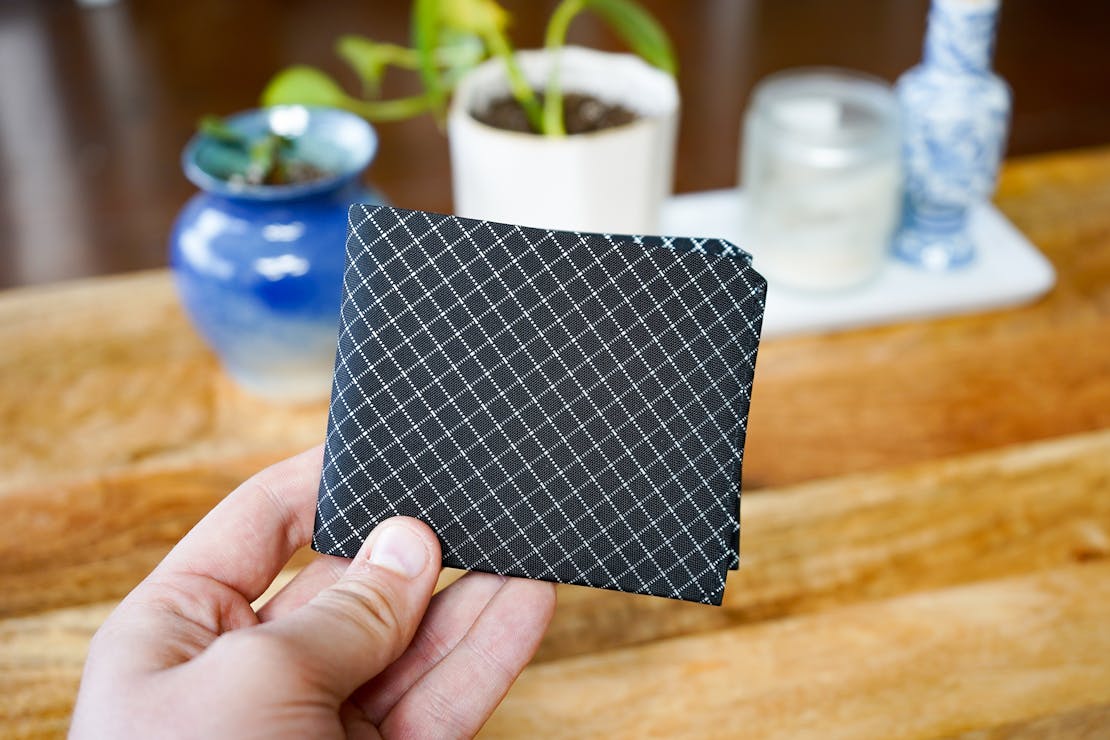 Pioneer
Flyfold Wallet
One step up from a true minimalist wallet, the Pioneer Flyfold Wallet is a simple, sleek, and durable bifold that'll fit 10+ cards and full-length bills. Beyond being a great wallet, this thing is also full of features. It repels dirt and water, doesn't stretch out, and you can opt for RFID protection on one of the colorways.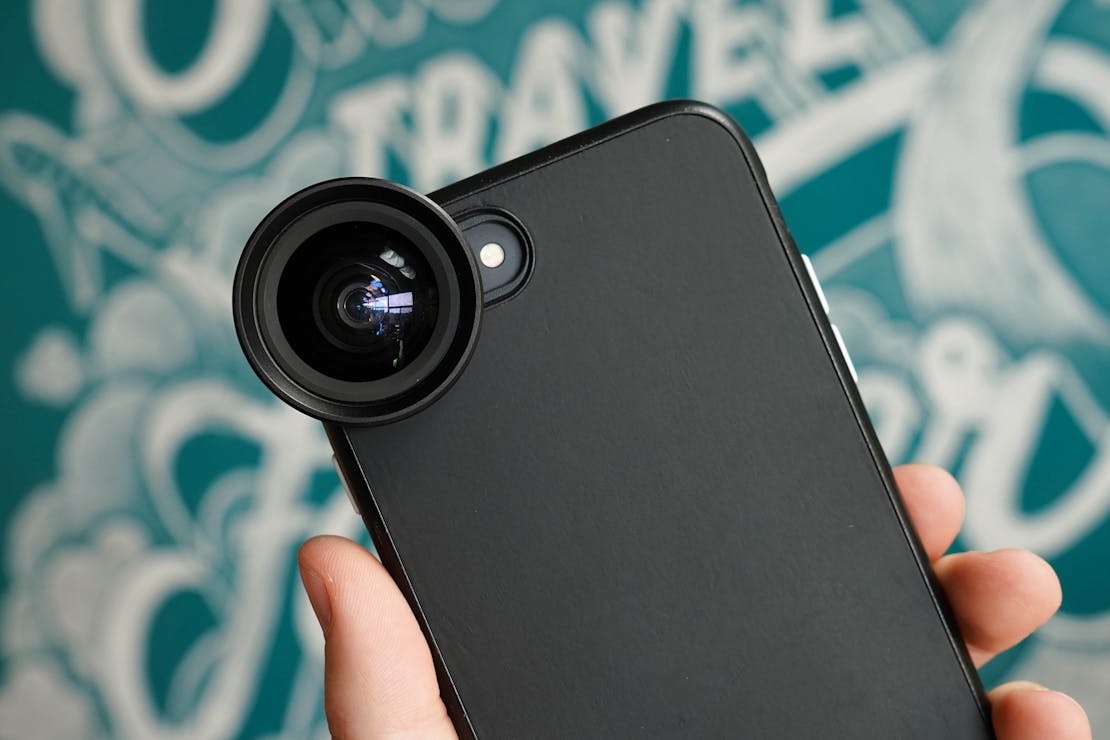 RhinoShield
4K HD Wide + Macro Lens
In the 21st century, one important question all travelers must ask themselves is this: how can I capture all of these epic peaks, delicious meals, and Baroque architecture for my Insta followers? Enter the RhinoShield 4K HD Wide + Macro Lens. Even if your favorite traveler isn't a social media fiend, they'll appreciate a way to take beautiful photographs without a separate camera. This lens screws on to a huge number of smartphones and snaps quality photos. Plus, it's 2 lenses in 1, so they can capture sweeping landscapes as well as the rich details of smaller objects.
Just ensure you pick up a RhinoShield case and mount—otherwise, this lens will be more paperweight and less usable camera.

Roost
Laptop Stand 2.0
Gift your favorite digital nomad or one-bag traveler a pain-free lower back with this portable laptop stand. It's lightweight and compact, so it'll easily slide into most backpacks. And it's exceptionally sturdy and well-built—you won't have to worry about your laptop sliding off and breaking.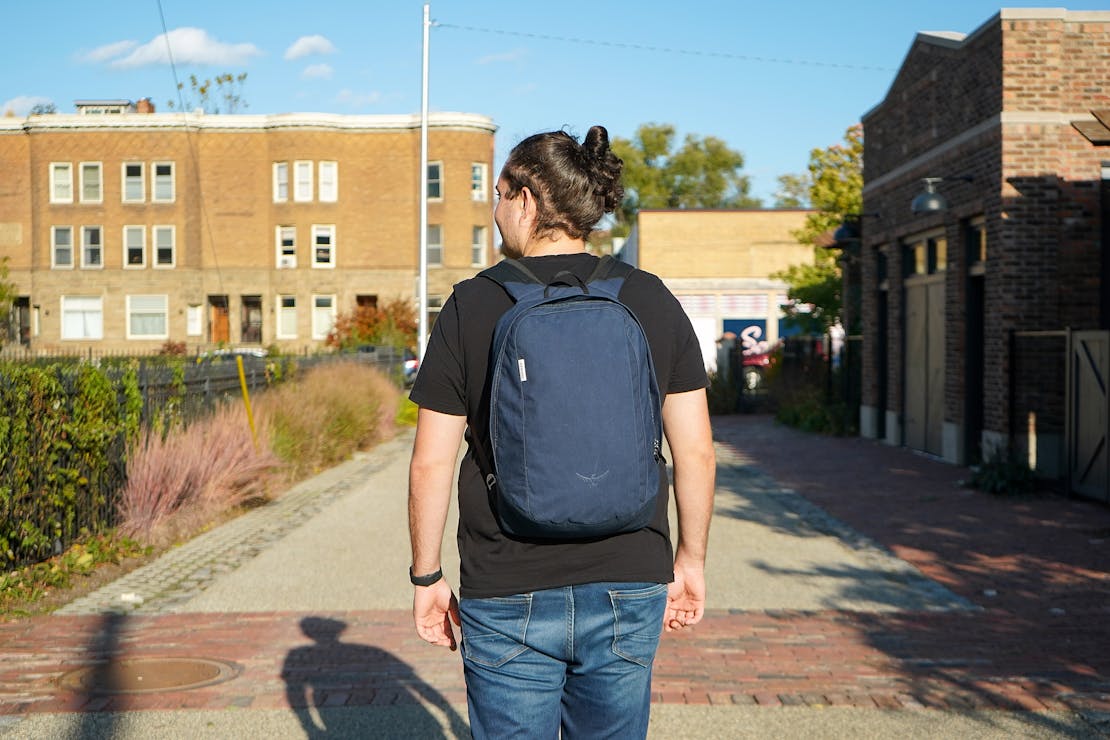 Osprey
Arcane Large Day Pack
Osprey is known for making quality gear that'll hold up to any adventure you throw at it. The company usually skews outdoorsy, though it's gone urban with this sleek, simple pack that'll look at home on the cobblestone streets of whatever city you've ventured to. We're digging its minimalistic exterior, smart interior organization, and soft, durable materials. Finally, the left shoulder strap converts into a nifty "security strap" that you can unhook and attach to your chair or table leg if you'd like to take a nap, use the bathroom, or whatever. A great gift for everyone on your list!
05

Everything Else
For the travel friend who is notoriously picky about what they have room for in their minimalist pack, one of the following gift ideas should do the trick.
The Peak Design Mobile ecosystem just launched on Kickstarter—check out our video to see what we think, or head directly to the Kickstarter.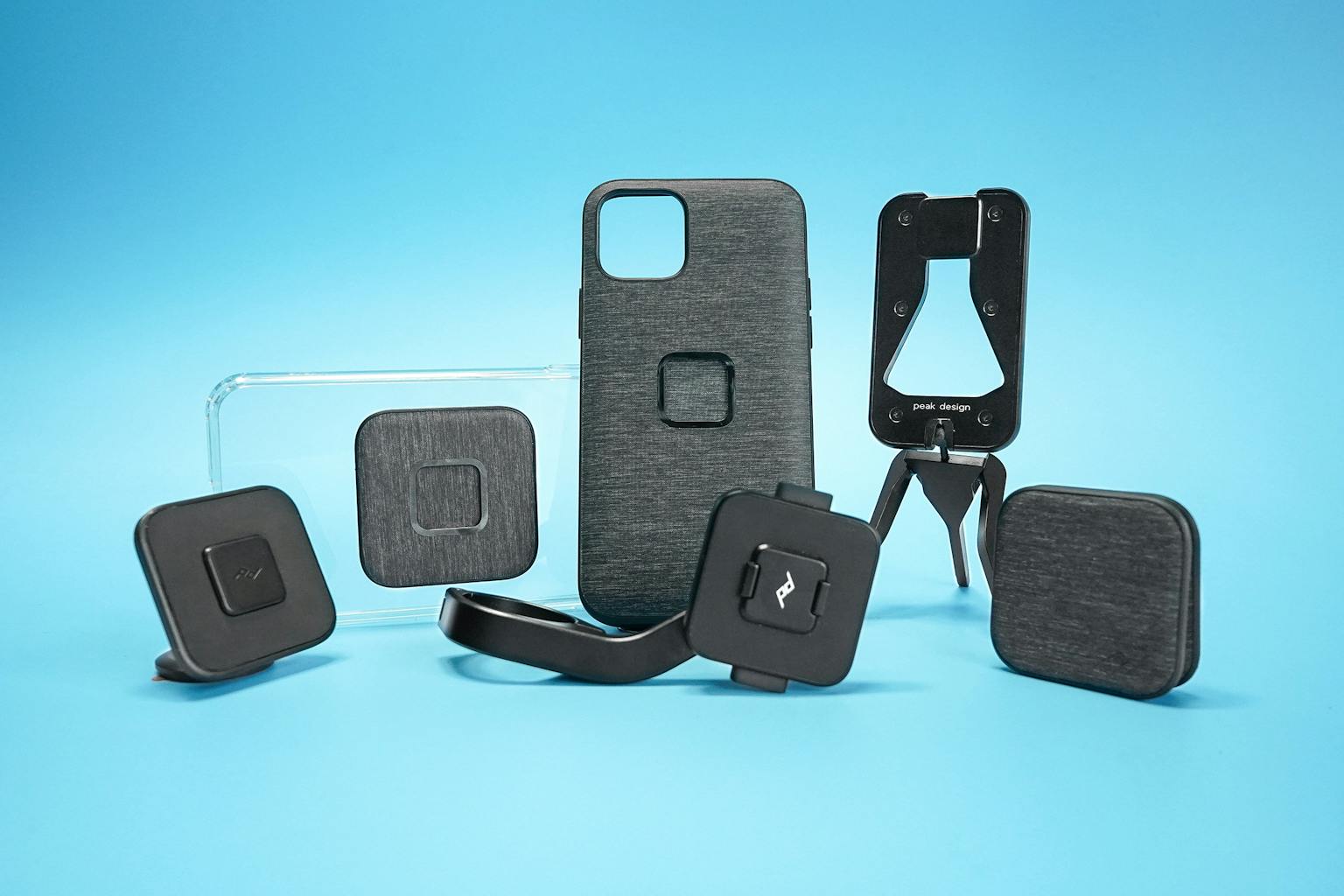 Other Travel Gift Ideas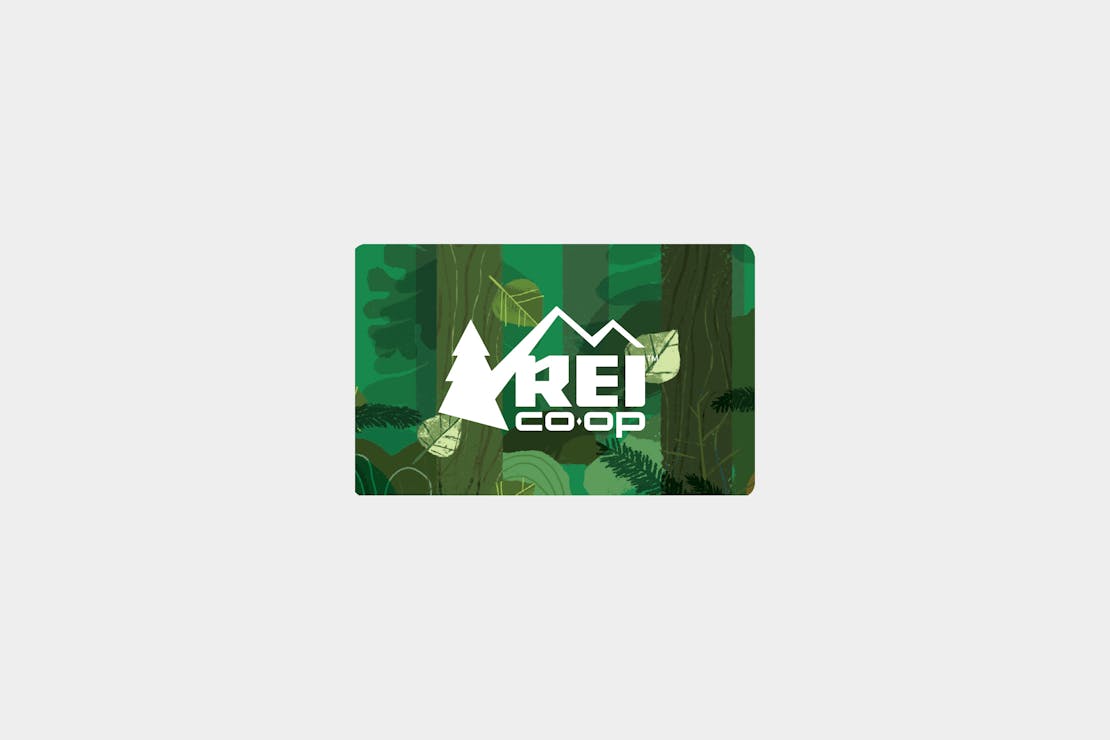 REI
Gift Card
Sometimes, the best gift is letting your loved one pick out their own gift. REI offers a huge selection of stuff for all kinds of travel, although it's best known for all of its hardy outdoor gear. REI is also all about sustainability—perfect for your favorite eco-warrior.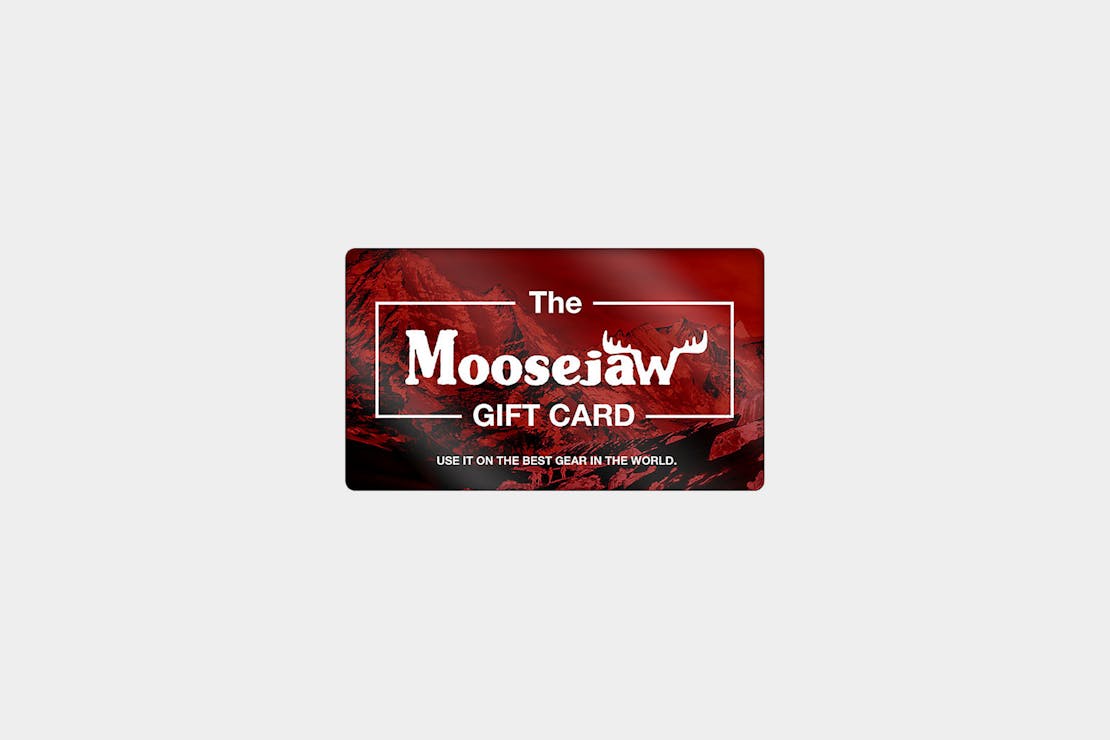 Moosejaw
Gift Card
If your loved one is thirsting for adventure but doesn't have the gear to keep up, help them stock up on the essentials with a gift card to Moosejaw. They'll be able to find everything from water purifiers to boxers that only need to be washed every once and awhile. Like we said—the essentials.

Huckberry
Gift Card
Perfect for the man in your life who's always exploring—eating his way through Italy, shopping his way through Milan, or sipping coffee in the streets of Seattle. Huckberry has a ton of sophisticated, durable gear that looks good and works even better.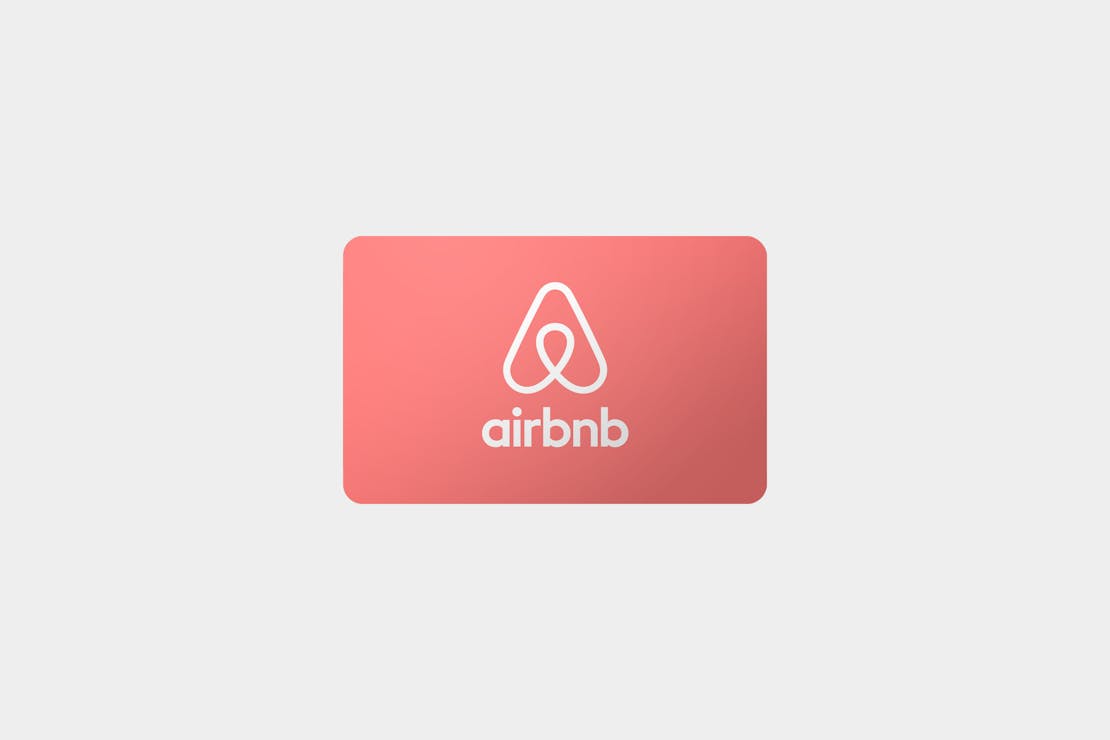 Airbnb
Gift Card
Did you know Airbnb is in the gift card game now? Yeah, it's pretty cool. They never expire, so your gift will be ready whenever your friends decide it's time to get away.
Airline Gift Card (Delta, United Airlines, etc.)

While you probably can't finance their entire dream vacation, you can give them a little boost with an airline gift card. We recommend putting $100 or more on one of these to really get them on their way. Can you think of a better gift idea? This has to be close to it.
Wrapping Up
And there you have it, Pack Hacker's gift ideas for men, women, and all the beloved travelers in your life! If nothing on our list sparked your interest, your friends miraculously have everything on it, or you just love reading about travel gear—check out our other gear reviews and subscribe to our YouTube channel. It's pretty much the best way to stay up to date on the latest and greatest in travel gear. (To be fair, we're a little biased.)