Pack Hacker's Ultimate
Gear Gift Guide
Great Gift Ideas For Gear Enthusiasts & Travelers
01

Under $10
Make your friends feel special with these gift ideas under $10.
🔥 GIVEAWAY TIME 🔥
We've teamed up with GORUCK to give away a selection of top travel gear! Check it out →
Looking for gift ideas for the gear enthusiasts in your life? You've come to the right place! We've handpicked and tested every item on this list, and we're confident they'll make great gifts. Plus, each section is split up by price, so you can stick to whatever budget you're working with.
Read on for the best gifts for daily use, travel, and beyond! Plus, be sure to check out our Deals page for more gift ideas and deals for specific brands.
Gifts Under $10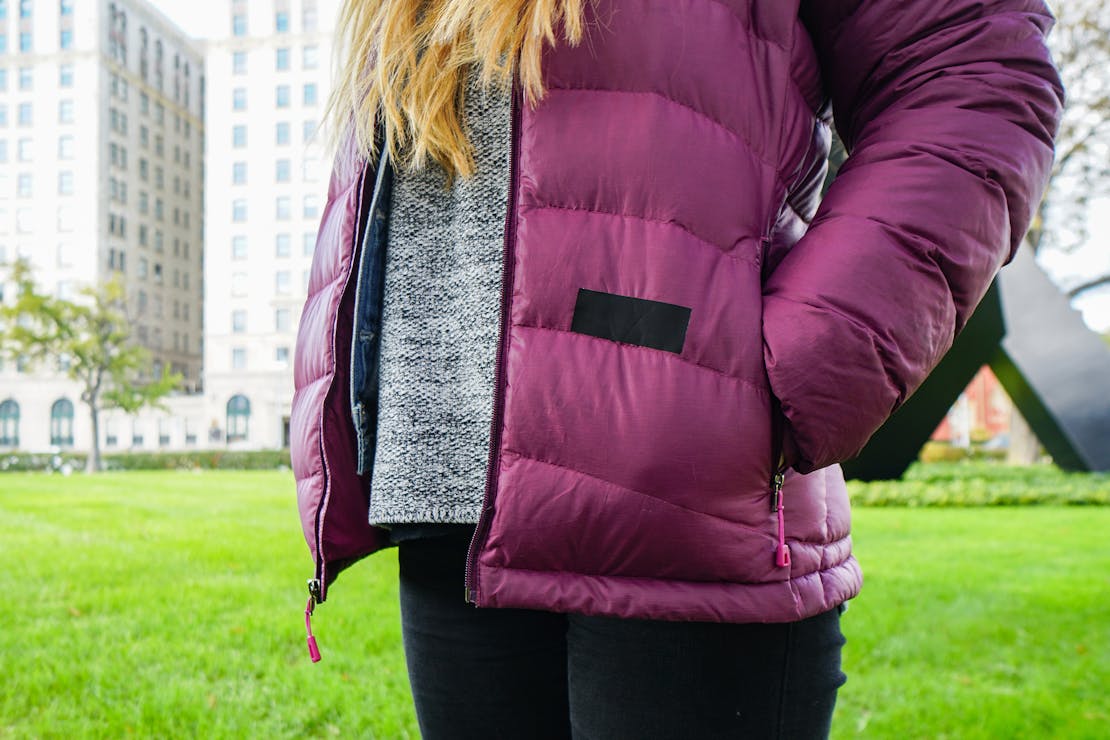 Gear Aid
Tenacious Tape
Buying a replacement for that jacket you ripped on your latest rock-climbing adventure isn't always possible when you're on the road (not to mention the environmental implications). This tenacious tape seals tears and prevents them from spreading, ensuring a ripped jacket doesn't turn into a ruined one.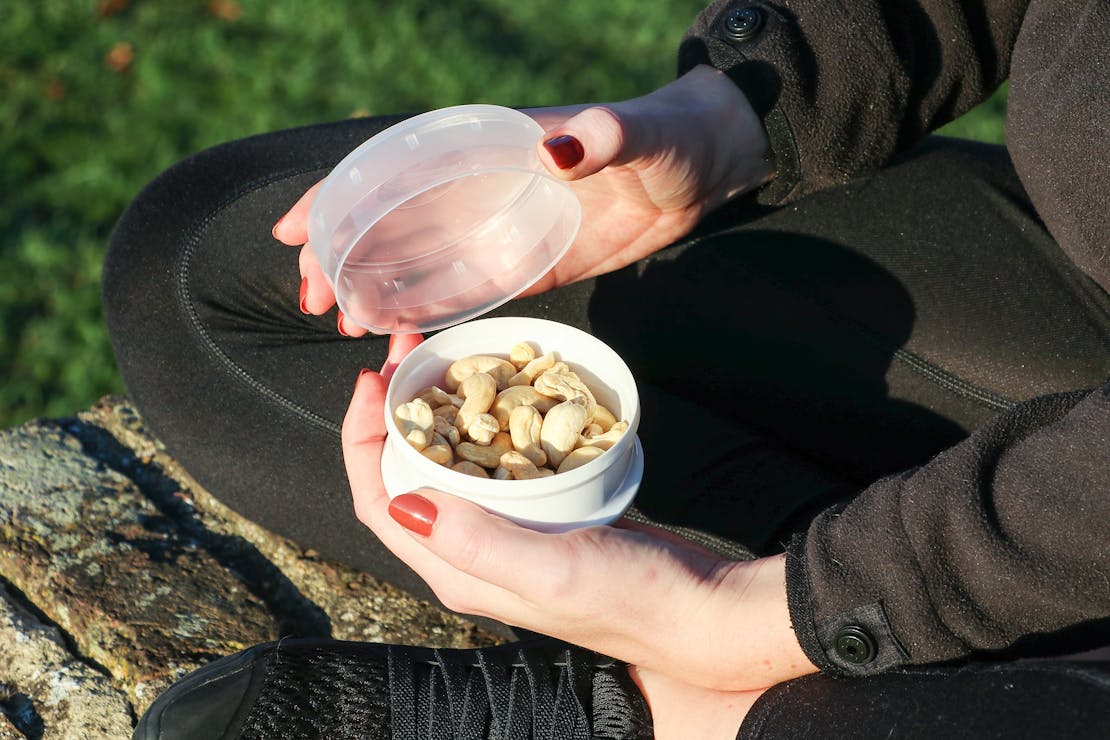 humangear
GoTubb
The humangear GoTubb is a great spot to store snacks, medication, or other little knick-knacks. The best thing about it? You can open it with one hand. It's ideal for multitaskers, snack enthusiasts, and those after our own hearts—the organization-obsessed.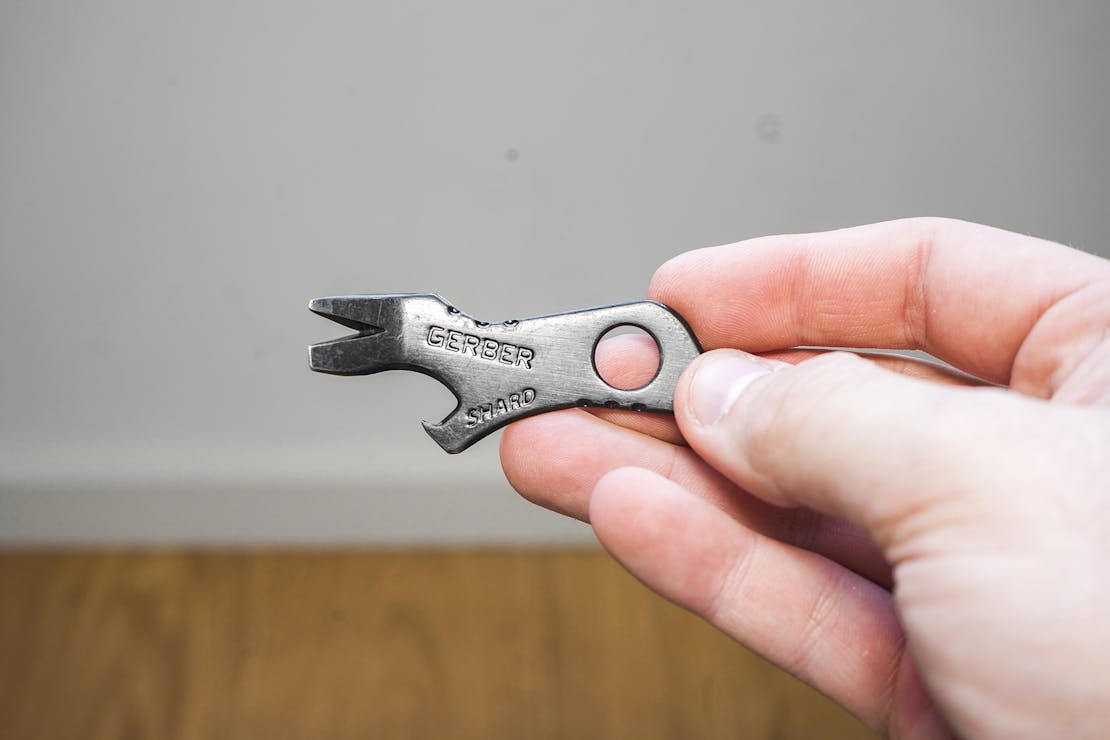 Gerber Gear
Shard
All seven tools in this compact, TSA-compliant multi-tool are handy to have when jet-setting around the world or lounging around the house. Your loved one will never have to deal with a wobbly chair or wire that needs stripping again. Plus, there's a bottle opener when it's time to reward all their labor.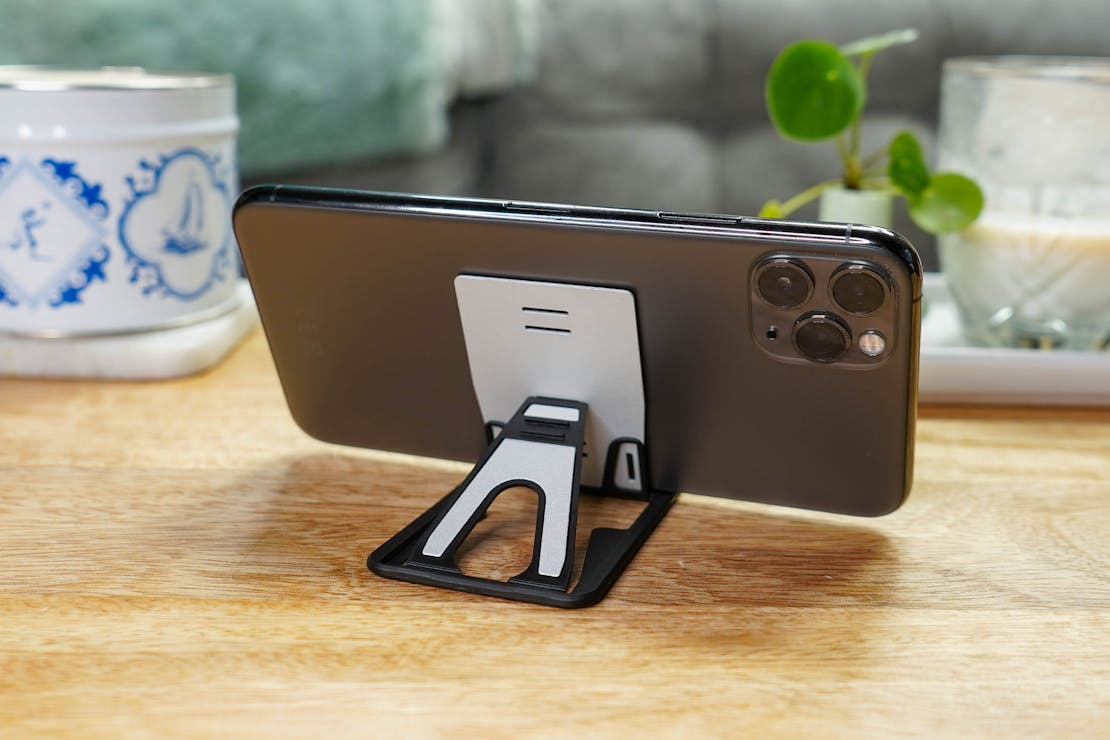 Nite Ize
QuikStand Mobile Device Stand
Anyone who's ever had an 8+ hour flight with a broken entertainment system knows how difficult it can be to hold up a phone or tablet for the entire duration of a movie. This nifty device is a lifesaver for propping up smartphones and smaller tablets—great for watching movies or reading books on planes, trains, buses, and beds. And it folds down to roughly the size of a credit card, so it'll fit inside most wallets—out of the way until you need it.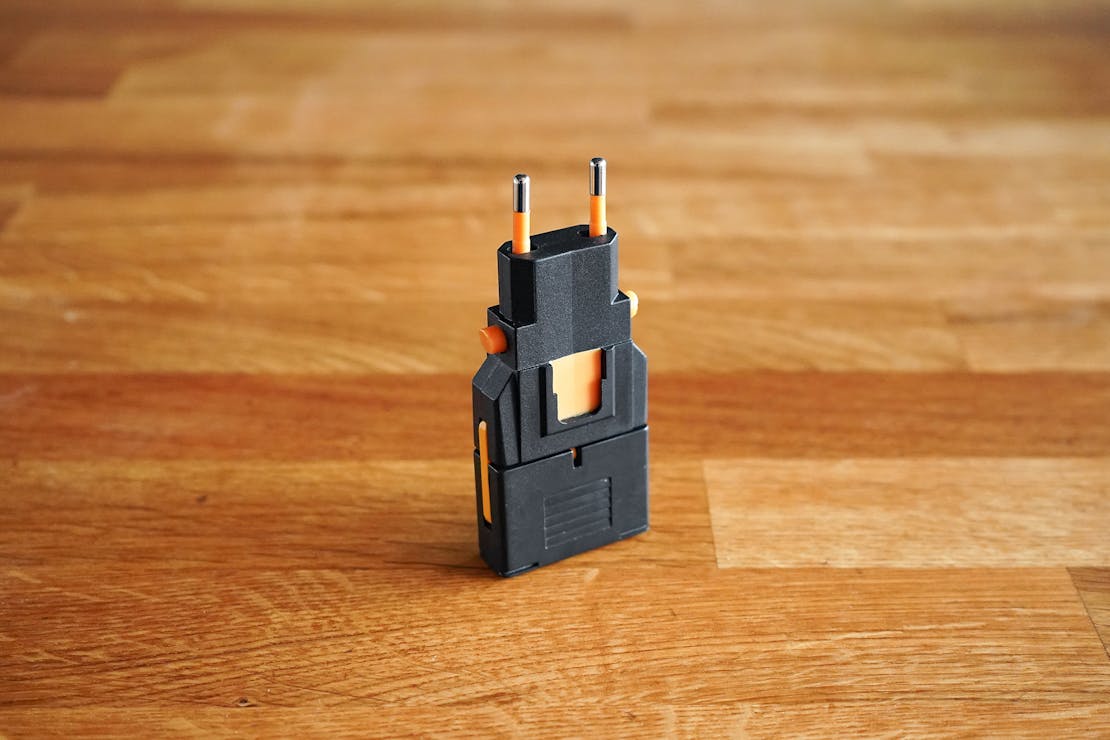 Kikkerland
Universal Travel Adapter
Anyone traveling abroad will need a travel adapter or they risk their phone/tablet/computer dying. Help them out by grabbing this adapter, which works in more than 150 countries. Plus, it's small and slim, so it won't take up too much space in a pack.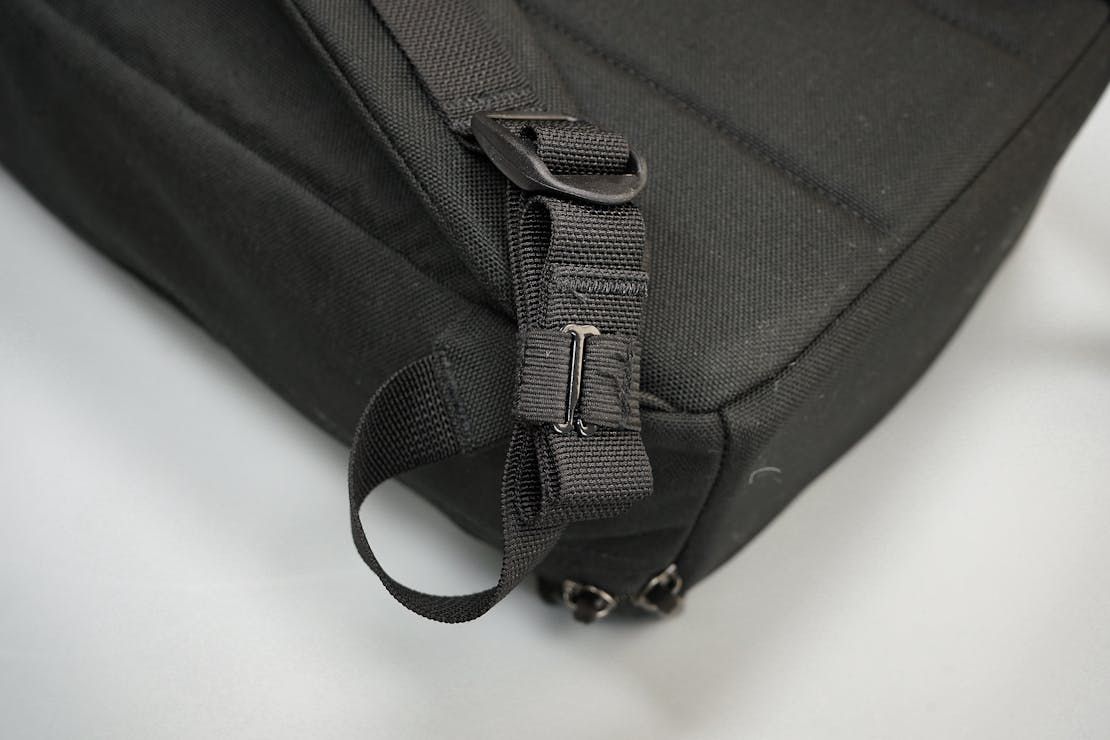 Tom Bihn
Strap Keepers
This is perfect for everyone as bothered by unkempt straps as we are. Yes, we know some of you don't mind having your pack's shoulder or waist straps run free, but for the rest of us, Tom Bihn offers a solution for packs without their own strap management systems. Simply wrap it around whatever strap needs keeping, and you'll be good to go.

Crystal
Mineral Deodorant Travel Stick
We know deodorant doesn't sound like the most ideal present to give over the holidays, but this really is the gift that keeps on giving. Chemical-free and long-lasting, this travel stick will keep up with your special someone through months (and months) of use!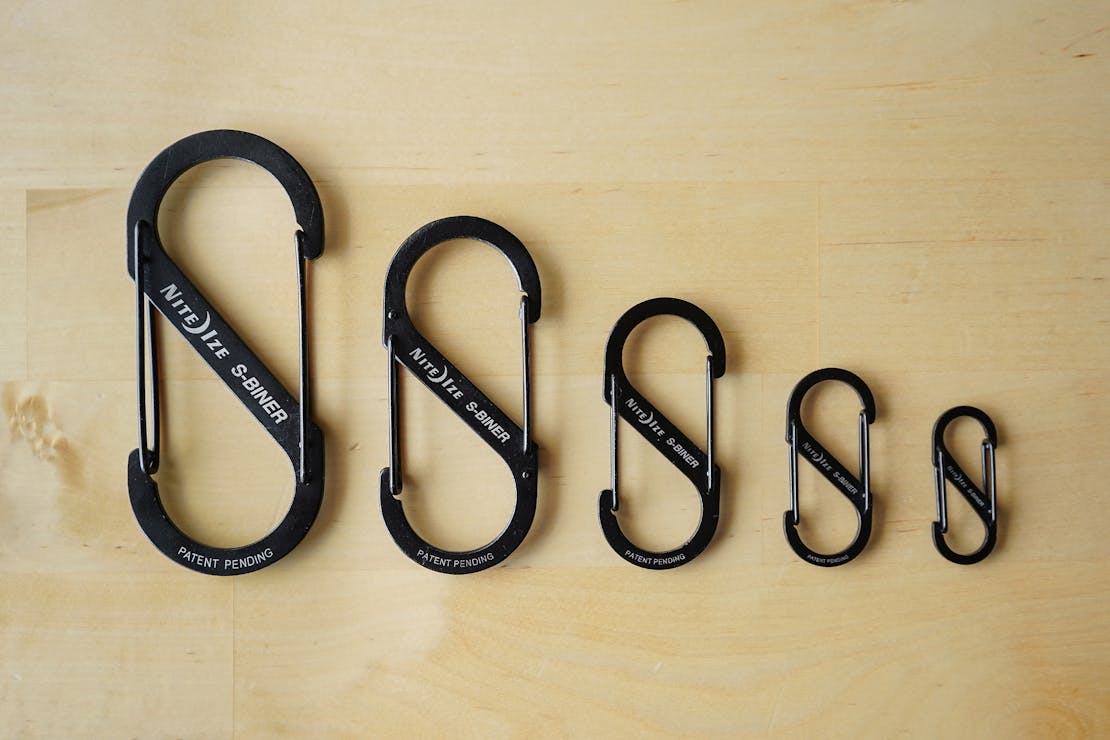 Nite Ize
S-Biner
Turns out, you can never have enough S-Biners. Available in a range of sizes, these handy little gadgets are easy to use with endless possibilities. Well, maybe "endless" is a bit of an over-exaggeration, but we rarely leave the house without them. Forget coins or football cards—we think collecting S-Biners is the way forward.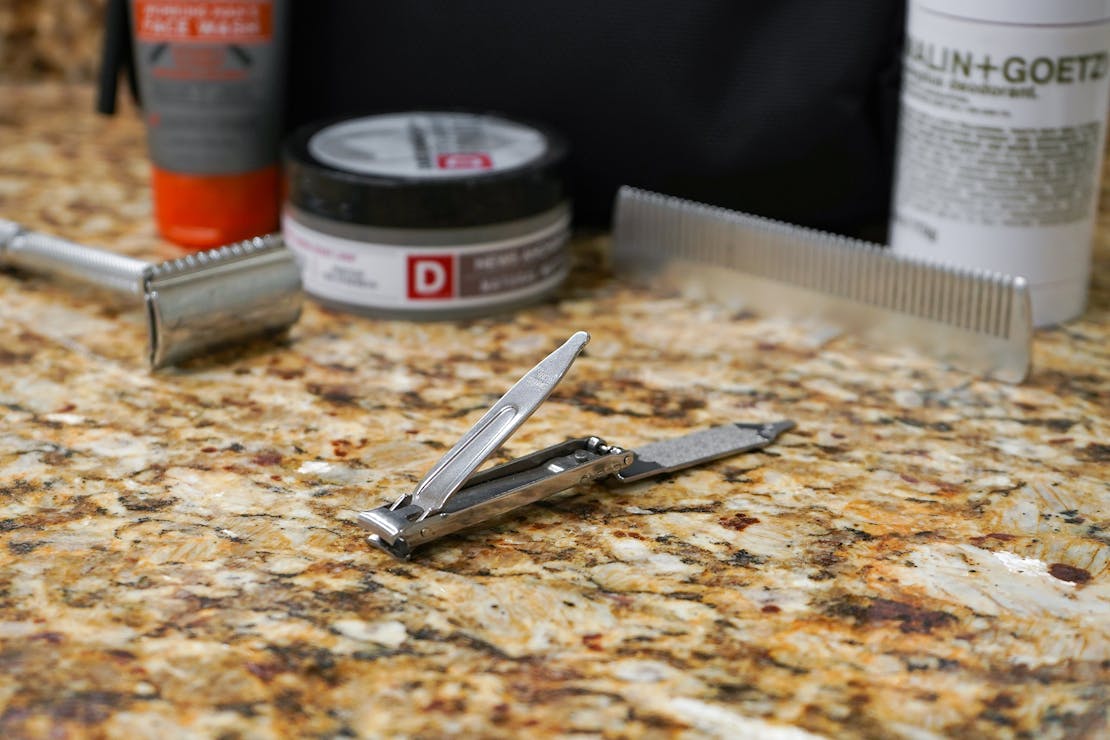 Victorinox
Swiss Army Nail Clippers
Look, we know a pair of nail clippers isn't the flashiest gift out there, but this one from Victorinox Swiss Army is awesome. They're tiny and foldable, so they pack well. Plus, they come with a small file to help keep your nails looking sharp—both literally and figuratively.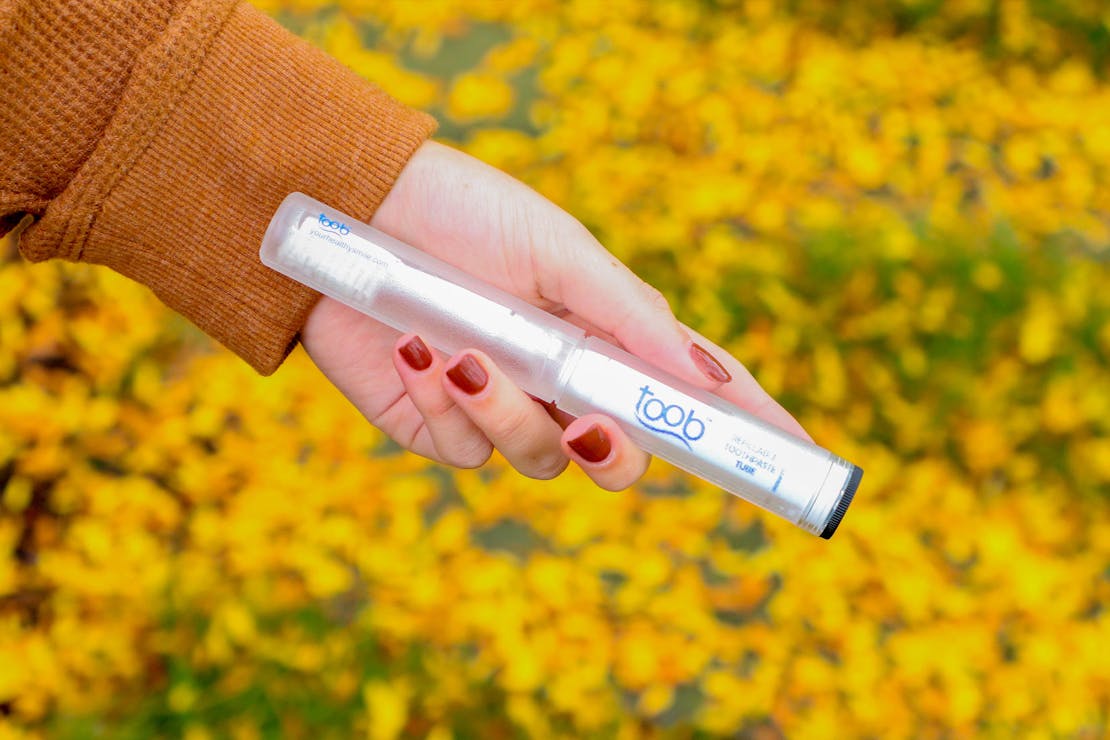 Aurelle
TOOB Brush
Sick of digging around in the dark for that tiny travel tube of toothpaste? Enter the Aurelle TOOB brush, which solves that problem by putting a refillable toothpaste tube right in the handle of the brush. Its flat base allows it to stand, which keeps it sanitary and off hotel counters, and the tube will hold about two weeks' worth of toothpaste. The best part? It's refillable with any toothpaste instead of having to purchase proprietary products. Perfect for the minimalist traveler or tossing in a bag for use after lunch.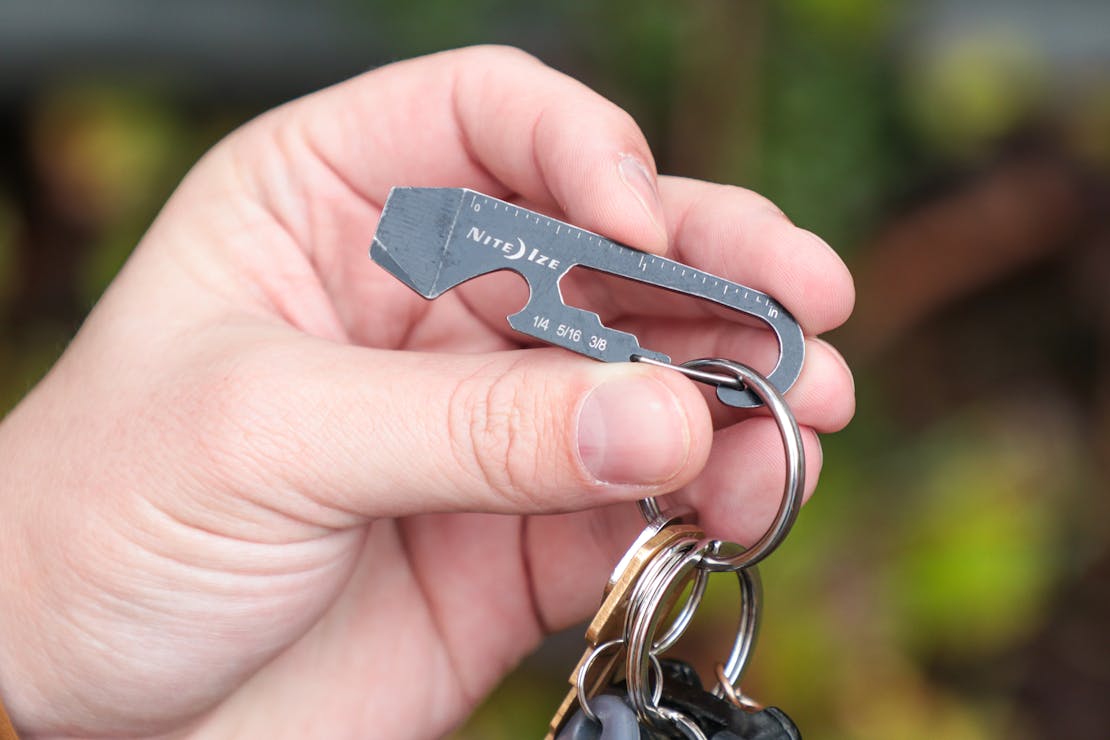 Nite Ize
DoohicKey Key-Tool
If you're traveling this holiday season, this is a gift you'll want to give yourself to be ready for all that Christmas morning unboxing and assembly. With five tools in one tiny package, you'll be ready for whatever gift lands in your—or your kid's—lap. Also great for the frequent traveler, the DoohicKey includes a screwdriver, box cutter, ruler, wrench, and bottle opener on one convenient carabiner-like keychain. You'll always be ready to open deliveries from Prime or Hello Fresh, and with its petite size, you can be prepared without having to bring the whole toolbox.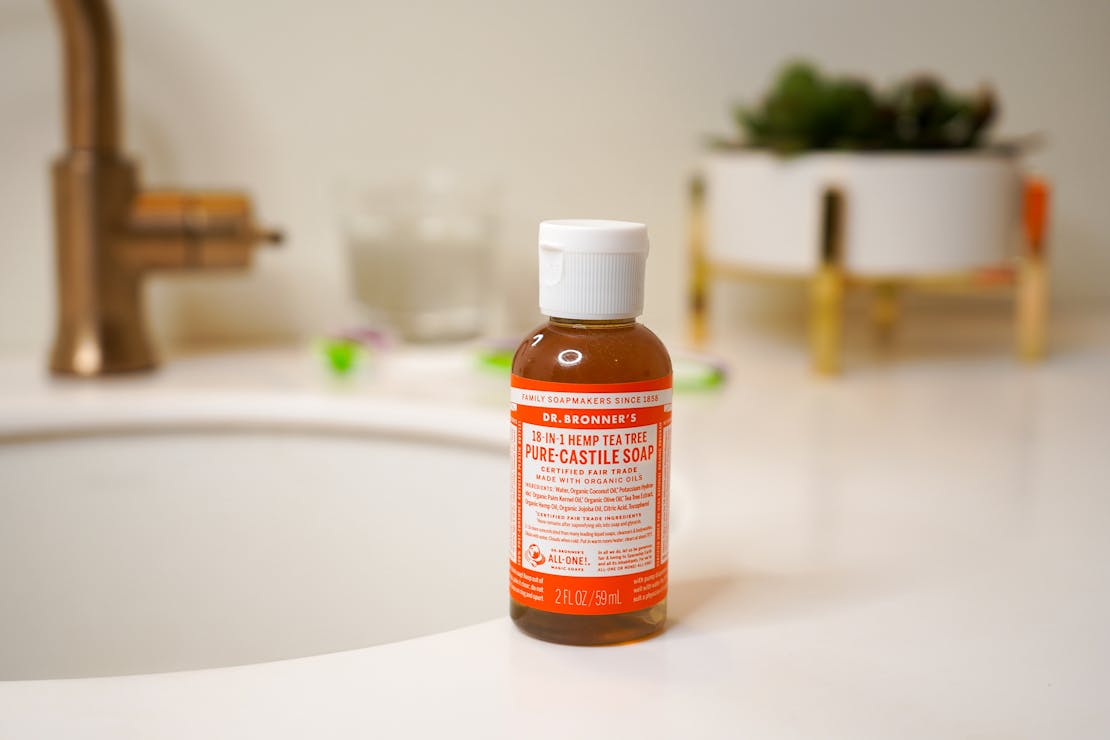 Dr. Bronner's
Pure-Castile Liquid Soap
With 18 different uses, this soap is one of our ultimate packing hacks. It works for washing hair, body, an Airbnb, or even teeth (It still tastes like soap, though, so this might not be an application you want to recommend!). This is the original eco-friendly, minimalist cleaner, with scents ranging from peppermint and eucalyptus to tea tree, lavender, citrus, and rose. Bottled in 100% post-consumer recycled packaging, non-GMO and Fair Trade Certified, it's good for head-to-toe cleaning and good for the planet.
02

Under $25
If you're really looking to impress the gear-obsessed friends in your life, find something they might not think to get for themselves. Luckily, some of our favorite gift ideas are less than $25.
🔥 GIVEAWAY TIME 🔥
We've teamed up with GORUCK to give away a selection of top travel gear! Check it out →
Gifts Under $25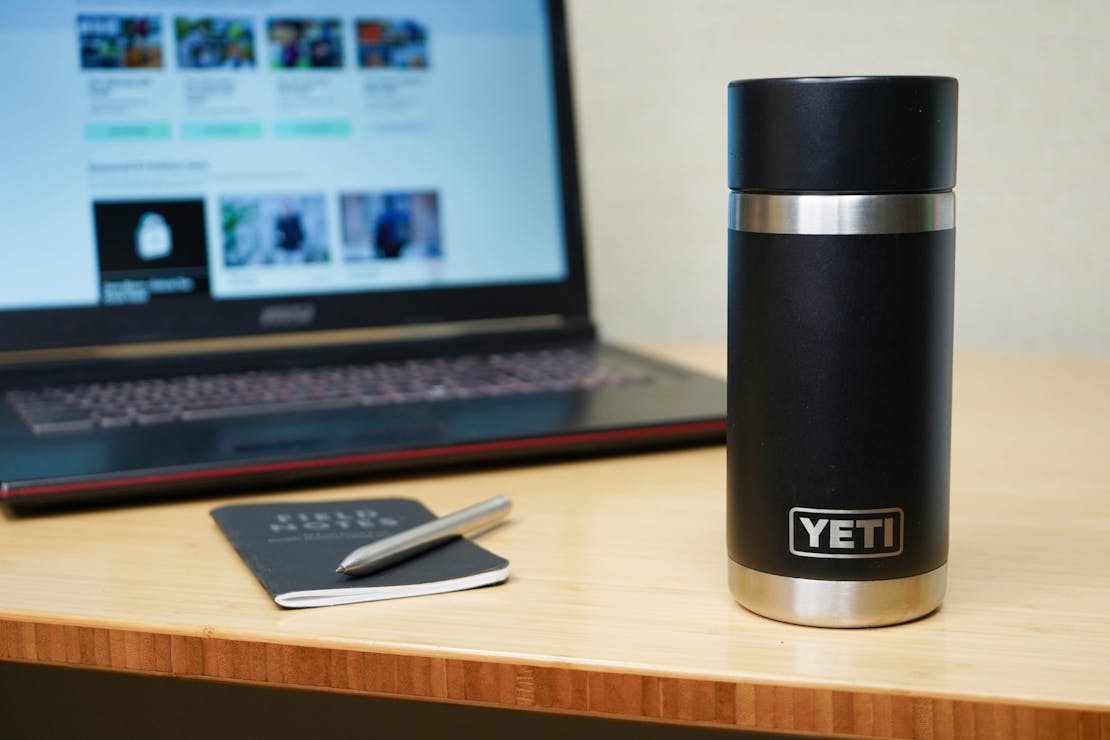 YETI
Rambler 12 oz Bottle with HotShot Cap
Could your loved one use a mug upgrade? Enter the YETI Rambler 12 oz Bottle with HotShot Cap. The product name might be a mouthful, but it makes up for it with the mouthfuls of hot coffee it delivers all day long. As long as the extra weight isn't a dealbreaker, this bottle keeps drinks just how they should be (hot or cold), and the lid allows easy sipping from any direction.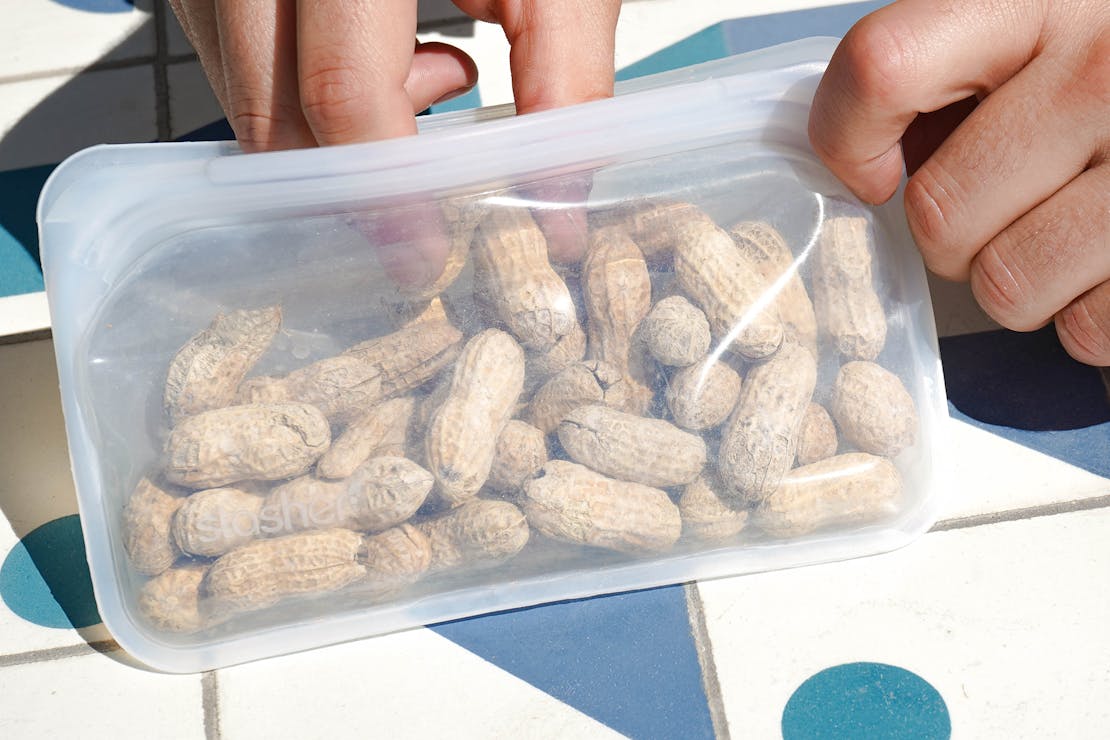 Stasher
Reusable Silicone Bags
Stasher's Reusable Silicone Bags are an eco-groovy alternative to single-use plastic sandwich bags. Use them for basically whatever you'd use a plastic bag for—makeup, snacks, sandwiches, lucky pennies, etc. Perfect for your favorite eco-warrior.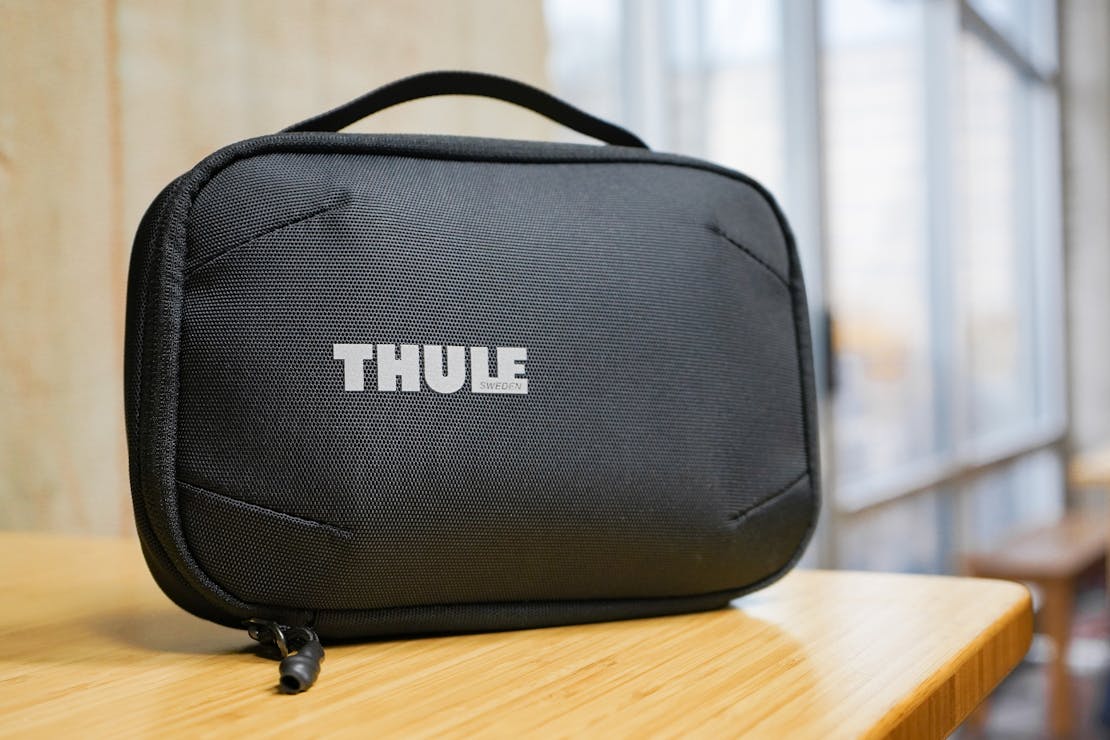 Thule
Subterra PowerShuttle
This pouch is great for the digital nomad in your life who has to lug chargers, dongles, SD cards, styluses, and a gazillion other tech accessories with them. It has exceptional organization—enough to keep everything tidy, but not too much to the point of being limiting. It's densely padded for protection, although not weather-resistant (so it's maybe not ideal for your digital minimalist/marine biologist friend).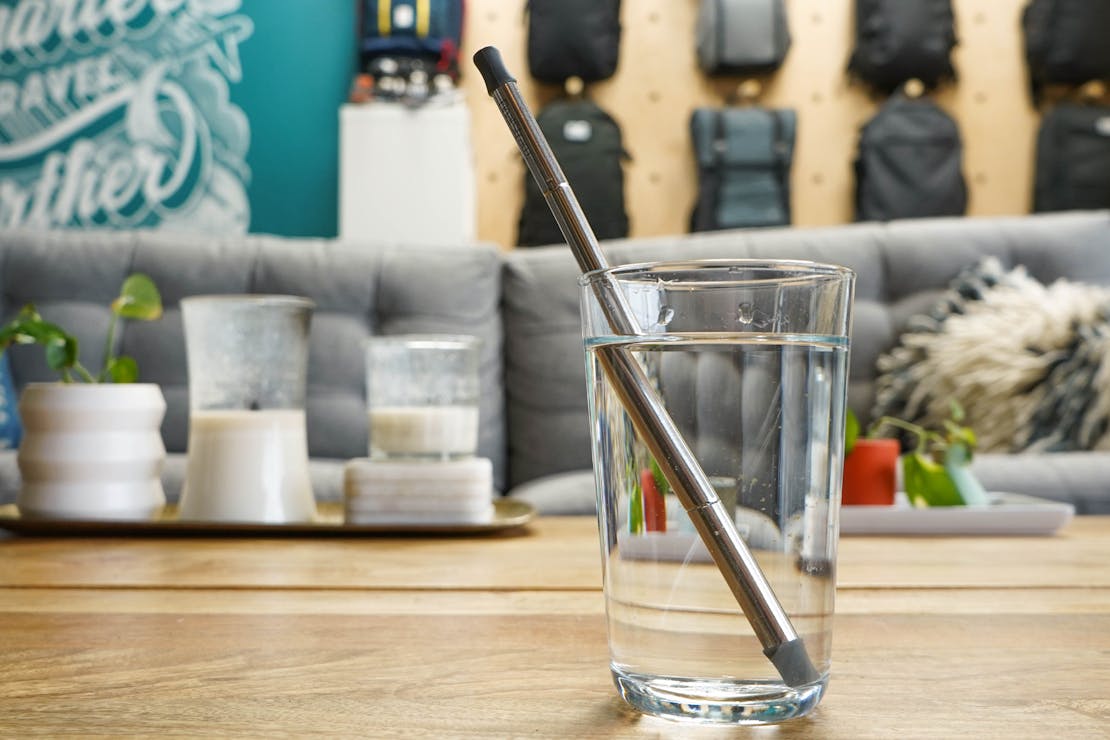 Final Co.
FinalStraw 2.0
Your loved one doesn't need to be an environmentalist to enjoy this reusable, collapsible straw. It takes some time to get used to—both when it comes to cleaning it and remembering to bring it with you—but it eventually becomes more fun to use than a plastic straw. And, t does feel nice to know you're not contributing as much to the Great Pacific Garbage Patch.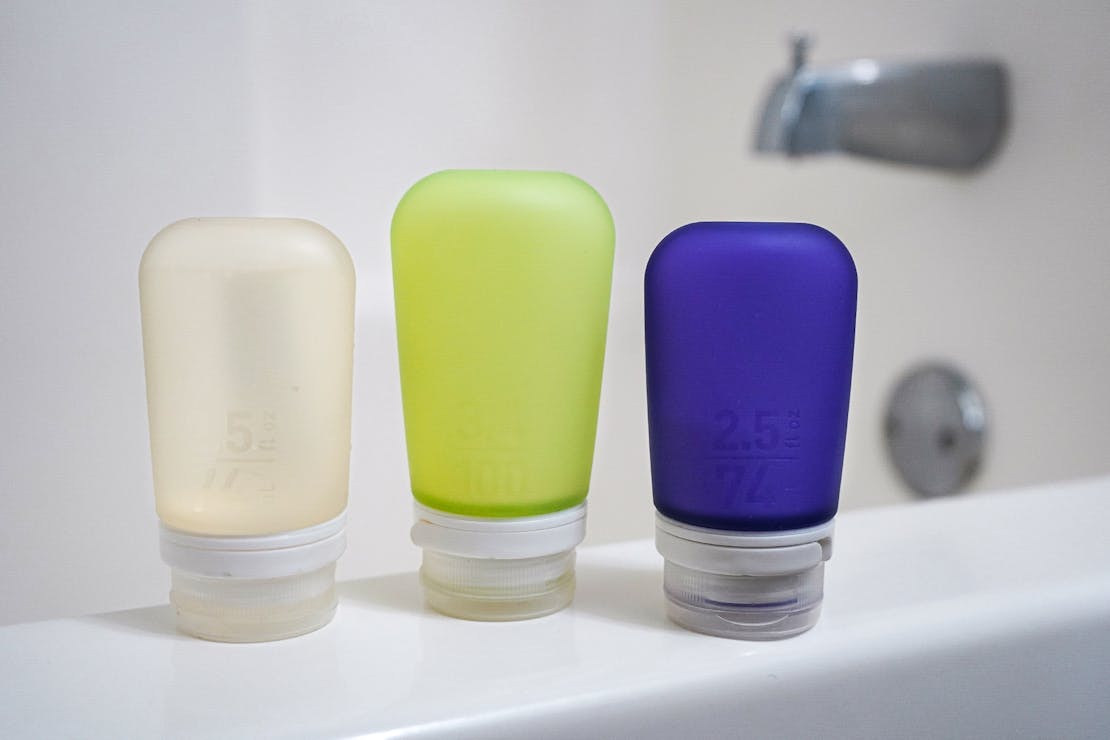 humangear
GoToob+
We've all experienced the horror of a shampoo crime scene in our luggage. But, it can be tough to spend the money on toiletry bottles when you can pick up a bundle for less than what a cup of coffee costs, which is why they make the perfect gift. Buy your favorite adventurer a gift they'd never buy for themselves: these awesome silicone toiletry bottles that are full of features, including a LoopLock™ system and a spill-resistant valve.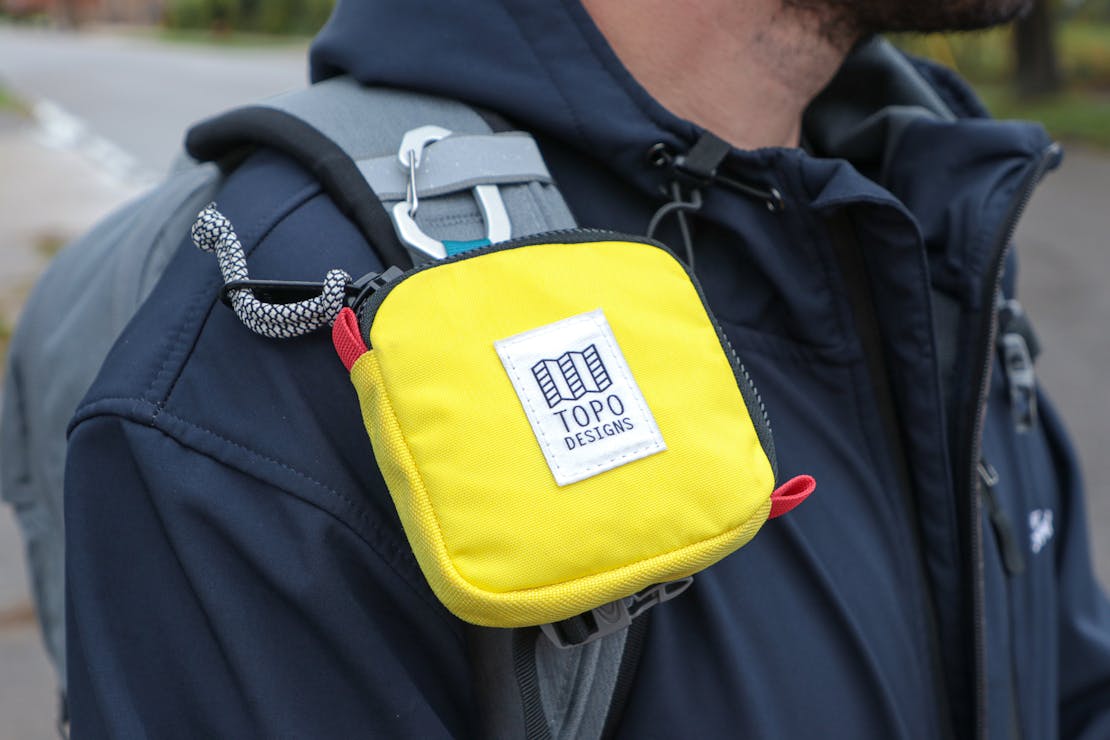 Topo Designs
Square Bag
Available in cheerful colors and accents, the Topo Designs Square Bag is certain to brighten anyone's mood. It clips onto a larger backpack or reusable shopping bag to keep cash, ID, credit cards, Air Pods, and lip balm within easy reach. Rest assured the heavy-duty nylon material and sturdy YKK #10 zipper will keep treasures secure while out on the town. The Square Bag easily clips to belt loops, purse straps, or backpack handles, making it a great addition to help stay organized on the go.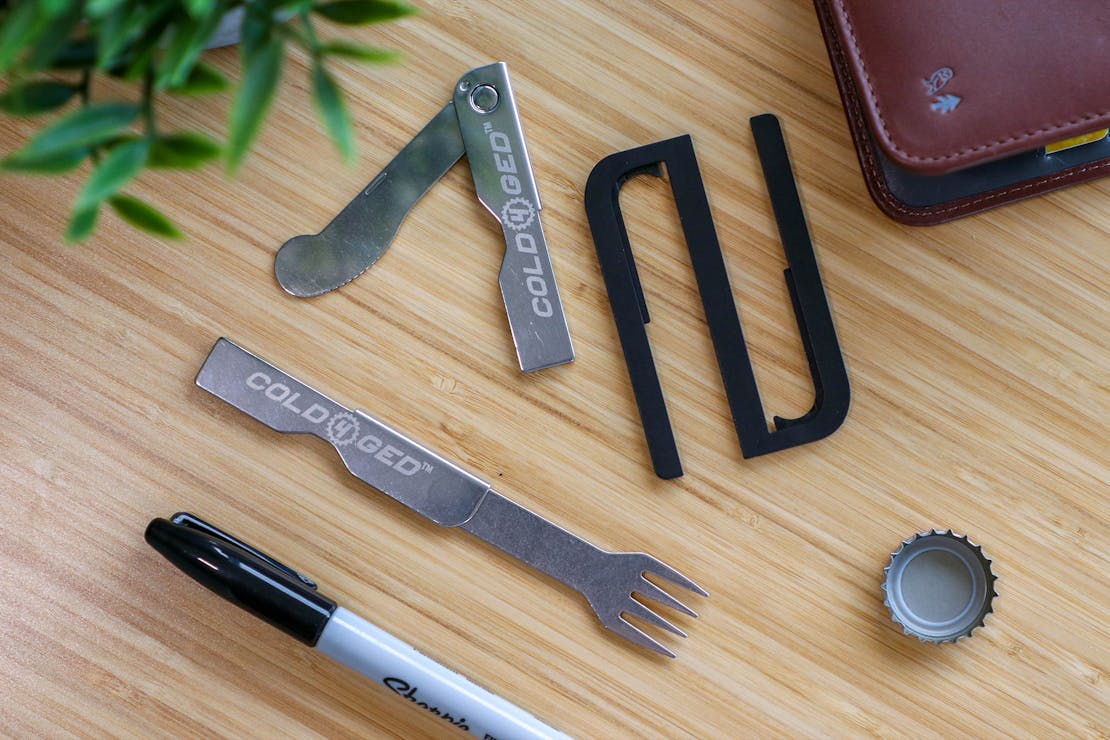 Cold4ged
Forkanife Travel Set
With the ability to slide into a wallet and its compliance with TSA standards, the Cold4ged Forkanife Travel Set is a great way to have your cake and (literally) eat it too. While the foldable fork and knife set is small out of necessity, it sure beats trying to stab the lettuce in your takeout salad with a flimsy plastic fork with tines that break off into your food. This is great for the eco-conscious traveler who is always on the run. The rounded edge knife isn't sharp enough to cut into a thick slab of meat, but it gets the job done for a quick meal on the road.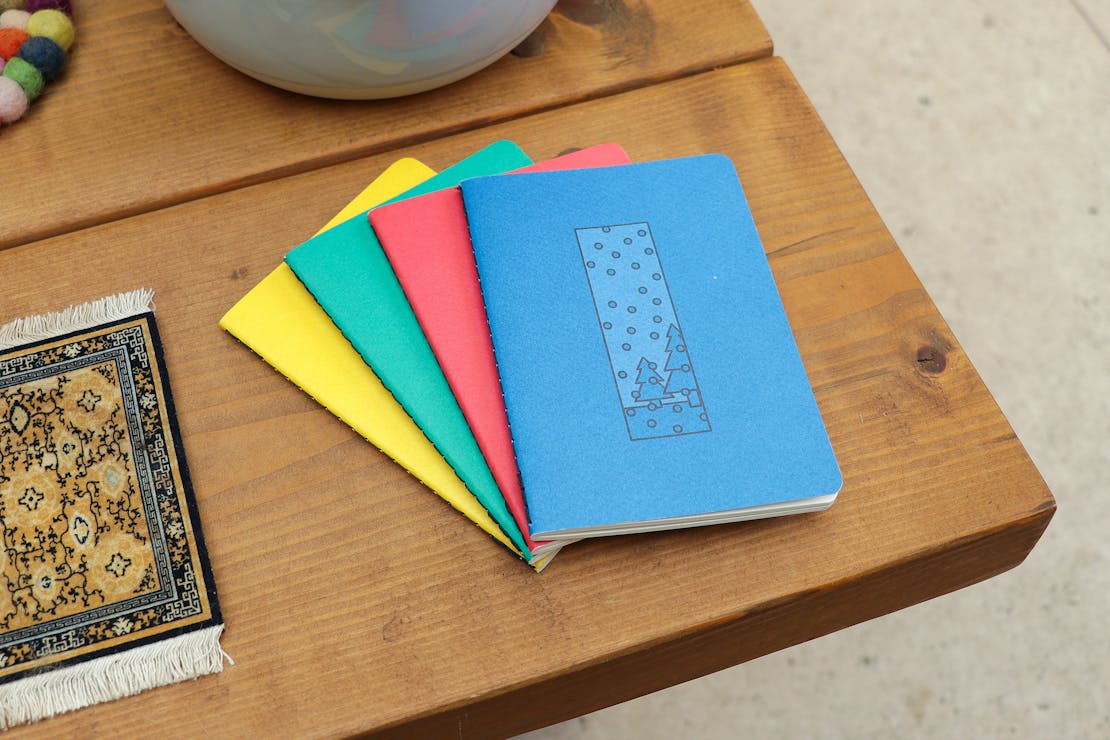 Baronfig
Vanguard Pocket Dateless Planner Set
Get your loved ones ready for the new year with this dateless planner so they can start organizing their adventures straight away. Check out the different colors and illustrations for every season while also providing the right amount of organization and space throughout the year.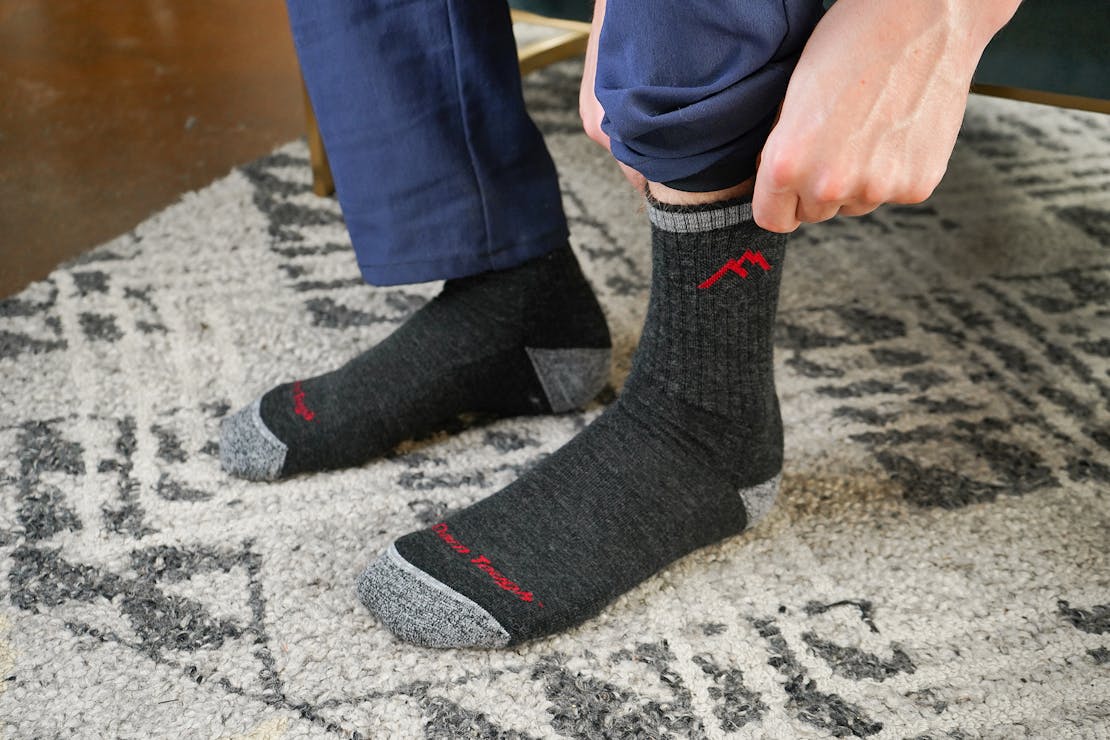 Darn Tough
Hiker Micro Crew Cushion
Made using Merino wool, Darn Tough's Hiker Micro Crew Cushion socks offer a long list of pros, including comfort, breathability, and antimicrobial properties. These are some high-tech socks that are built to last. Plus, they come with an unconditional lifetime warranty. Socks don't seem like such a bad gift anymore with these around!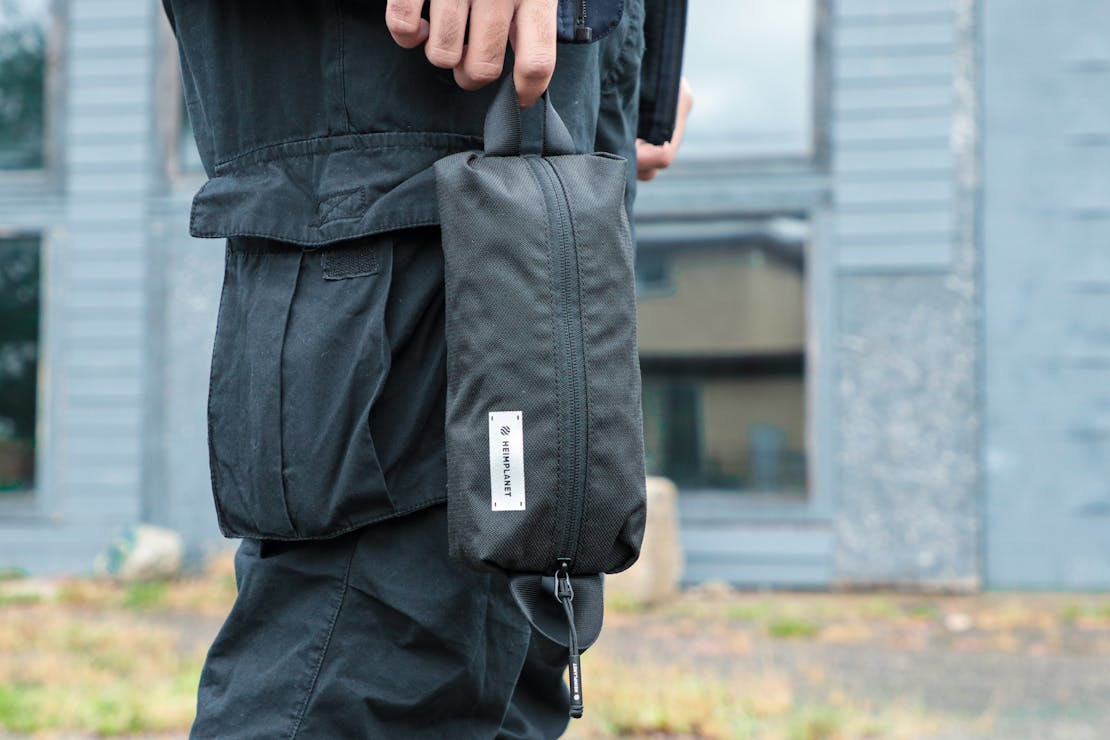 Heimplanet
Simple Pouch
At just under 9 by 4 inches, the Heimplanet Simple Pouch is a great way to keep tech, toiletries, or other small items from getting lost in a bigger bag. It has two easy-to-grab nylon handles that are useful for hanging the bag once you've reached your destination and a full-length zipper that makes loading and unloading the pouch a breeze. Despite its small size, it can hold quite a bit, so whether there's a need to lug chargers, adapters, and headphones, or toiletries, makeup, and a small hairbrush, it's worth adding to any collection.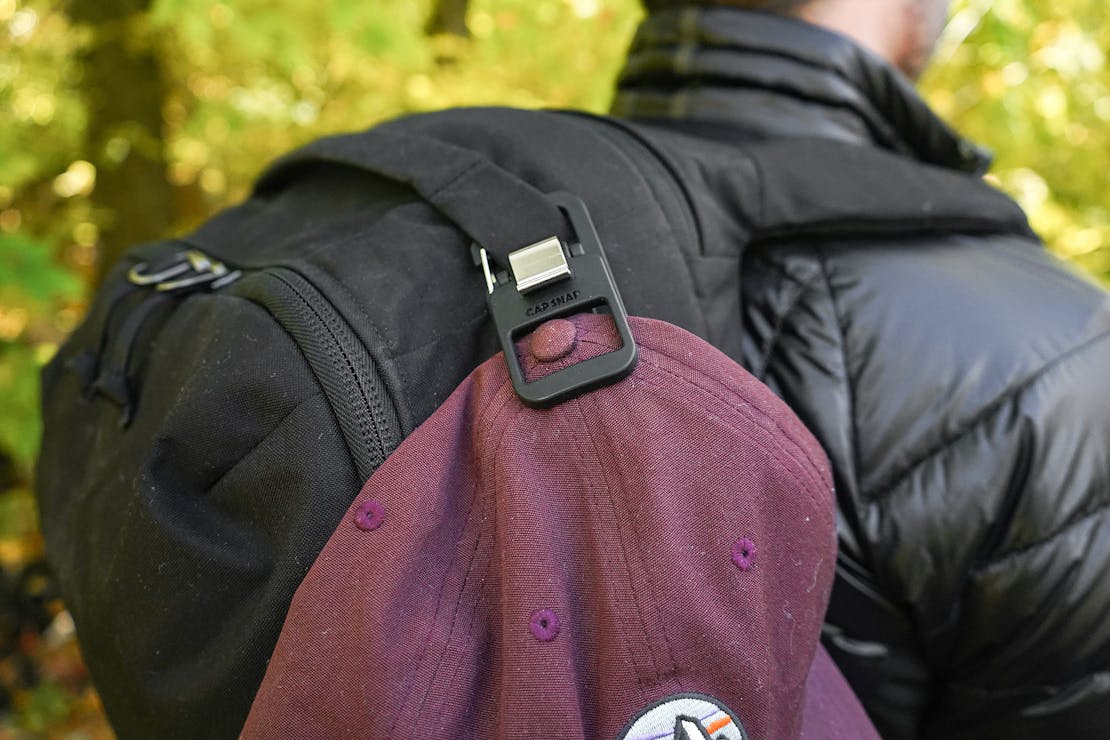 DSPTCH
Cap Snap Hat Clip
This clip easily attaches a hat to a bag or sling so your buddy can take off their headwear without packing it away. Plus, it'll save space in their pack for other gear. It works especially well for fitted hats without an adjustable closure and keeps hats tidier than a standard carabiner.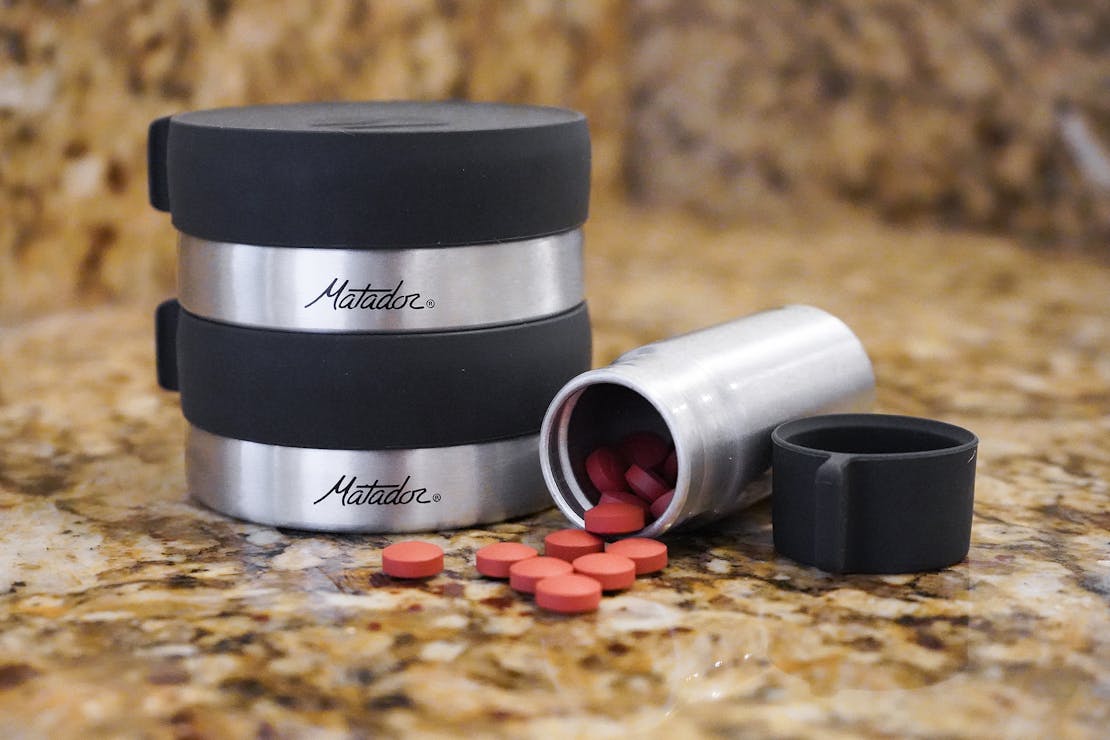 Matador
Waterproof Travel Canisters
These Travel Canisters from Matador have a lot going on. They're waterproof, durable, and BPA-free. This makes them ideal for organizing smaller items like headphones, jewelry, food, snacks, or vitamins. Your gift-givee can toss this into a pack or sling and sleep well at night knowing their belongings are safe, secure, and easy to access.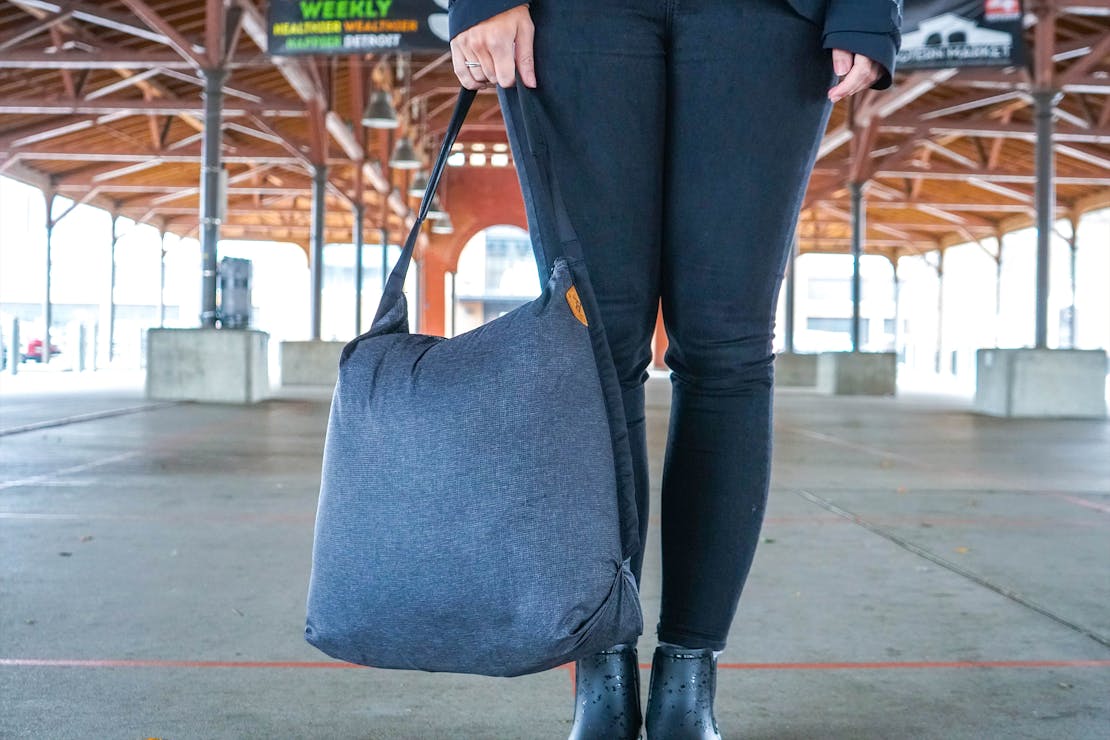 Peak Design
Packable Tote
Whether abroad or at home, it can be nice to have a reusable bag to lug home purchases from the farmers market or the holiday bazaar. Packing up into a pouch roughly the size of a phone that can be tossed in a purse or stashed in a coat pocket, the Peak Design Packable Tote is a great one to have on hand. The 100% recycled, self-healing ripstop nylon bag unfolds to nearly 17 inches square, so it has plenty of room for souvenirs, snacks, or even a laptop. Since the molecules in the nylon fabric are engineered to bond together after breaking, patching up minor tears and loose threads, this is a gift that will last.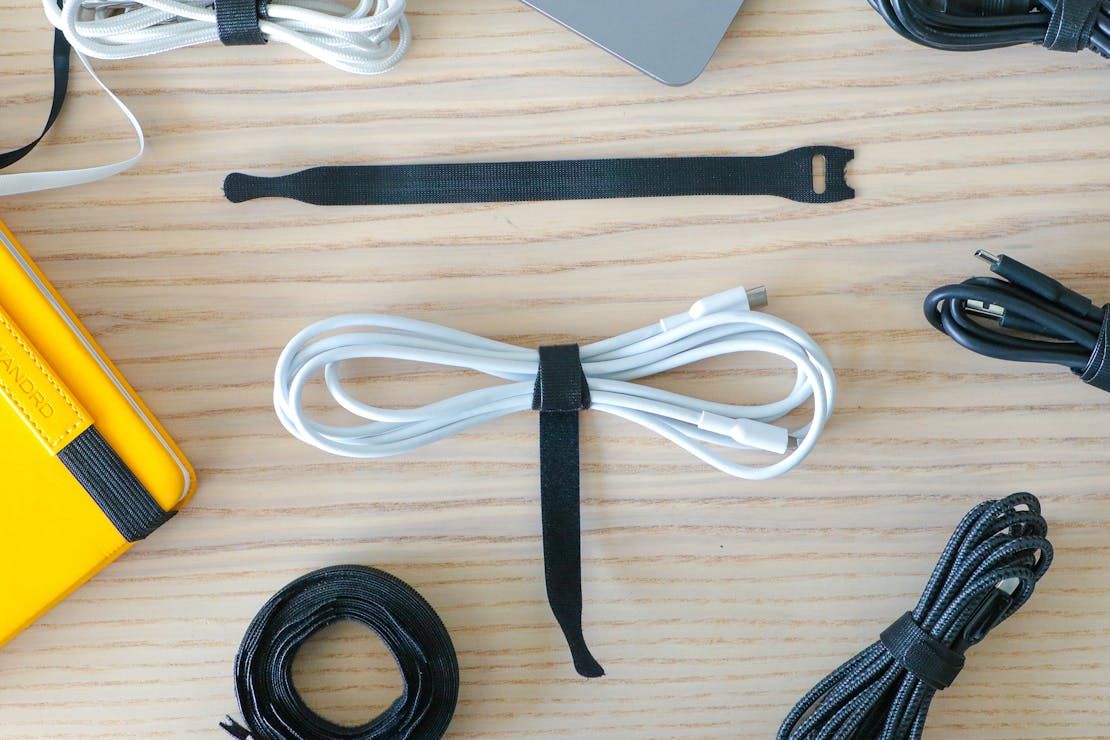 VELCRO Brand
Cable Ties
Cords and cables are a fact of modern life, but you don't have to trip over them or tear your hair out trying to detangle them. VELCRO Brand Cable Ties are an adjustable, easy-to-use way to organize just about anything. Made from a single piece of VELCRO with a hole at one end, they work just like a zip-tie: loop one end through the hole to customize the size you need. Need to go around something really big? Attach one or two (or ten!) together to make a huge tie that will tame anything from a thick cable to a travel blanket.
03

Under $50
You know what they say—mo' money, less problems for your gear-obsessed friends who will benefit greatly from these useful gift ideas under $50.
🔥 GIVEAWAY TIME 🔥
We've teamed up with GORUCK to give away a selection of top travel gear! Check it out →
Gifts Under $50

Purist Collective
Mover 18oz Bottle
Plastic bottles are bad for the environment, but drinking out of stainless steel bottles can taste, well, like drinking out of a metal can. The Purist Collective Mover 18 oz Bottle eliminates that problem by adding a thin layer of glass inside the stainless steel bottle. At 60 nanometers, it's nearly impossible to see, but you get the best of both worlds: the insulation and sturdiness of a stainless steel bottle and the taste of a glass bottle. It's available with the Union top (with a spout and a carry handle), the Element top (no spout), or the Scope top (no spout or handle).

Arcade
Ranger Belt
Essentially, the Ranger Belt is a stretchy waistband that looks classy and wears comfortably. Plus, it's lightweight and machine-washable! While it's marketed toward men, its simple, clean look works for all adventurers, no matter their gender.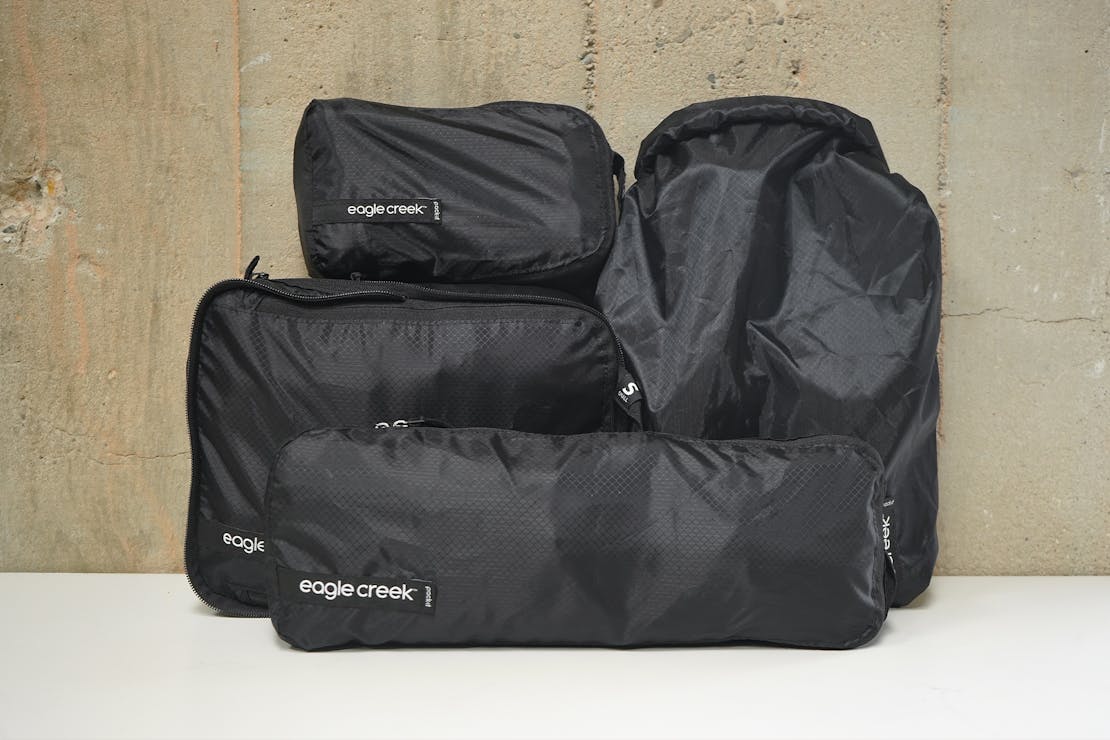 Eagle Creek
Pack-It Isolate Packing Cubes
Ever pack a bag so very carefully, only to have turbulence or potholes make a complete mess of it by the time you reach your destination? The Eagle Creek Pack-It Isolate Packing Cubes are a great solution, coming in a variety of colors, styles, and sizes. They're made from washable, water-resistant, ripstop nylon. There's even a shoe sac or a quick trip cube for more options. The zippered cubes fully open in a clamshell-style, allowing access to what's inside, and a rolltop shoe sac is a great way to repack muddy shoes without getting dirt all over your other belongings. When you're done, simply stow them one inside another, Russian doll style, ready for the next adventure.

Aer
Split Kit
Whether it's a need for a new kit for tech or toiletries, the Aer Split Kit will serve it well. Unzip the bottom gusset for additional stability on a desk or a hotel sink and zip it back together to save space in your backpack. The slender front compartment is good to keep cables, memory cards, or pens safe and separate, while the larger, expandable compartment is great for chargers, phones, and tech or toiletries, as the case may be. The sleek design and convenient handle are easy to hang and grab again.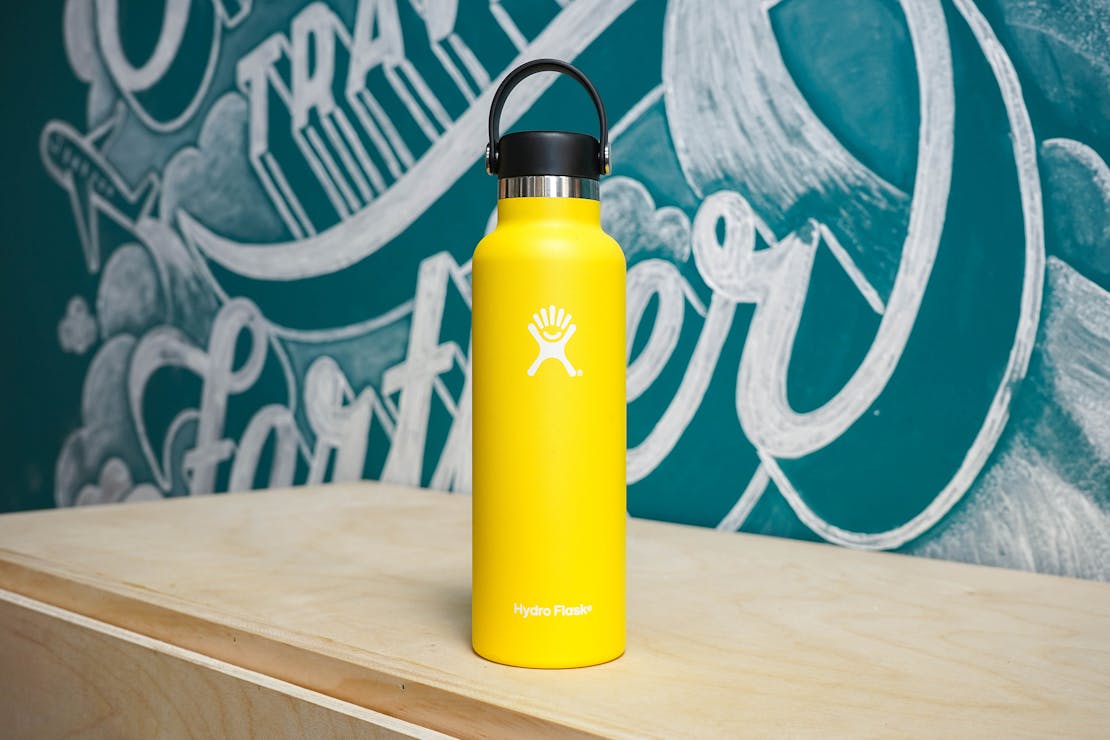 Hydro Flask
Bottle 21 oz (Standard Mouth)
Give more than just a gift this holiday season with the Hydro Flask Standard-Mouth Water Bottle. It keeps drinks cold (or hot) for over ten hours and is a solid way to be more sustainable and use less plastic. Plus, it's available in a wide range of colors, so you'll be able to find one to suit every personality.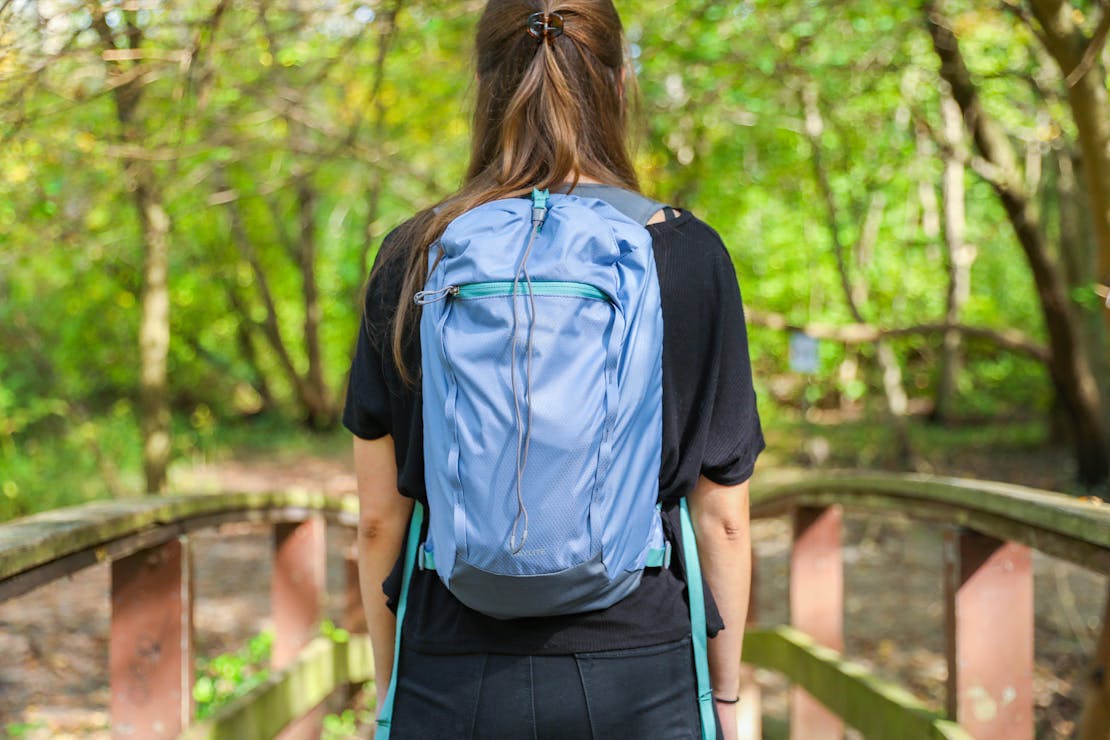 Osprey
Daylite Cinch
A small, streamlined daypack, the Osprey Daylite Cinch has a built-in pouch for a hydration bladder, and closing it up for a hike is a cinch—literally. It has a tall profile that disguises its 15-liter capacity, the perfect size for a day on the trail. The front of the pack features daisy-chained loops for attaching keychains, carabiners, and luggage tags, and the strap system can be tailored for the perfect fit. Use some pouches to stay organized and fit everything you'd need for the day inside this spacious bag. Then it's ready for a day on the trails, and it will still be comfortable when the day is done.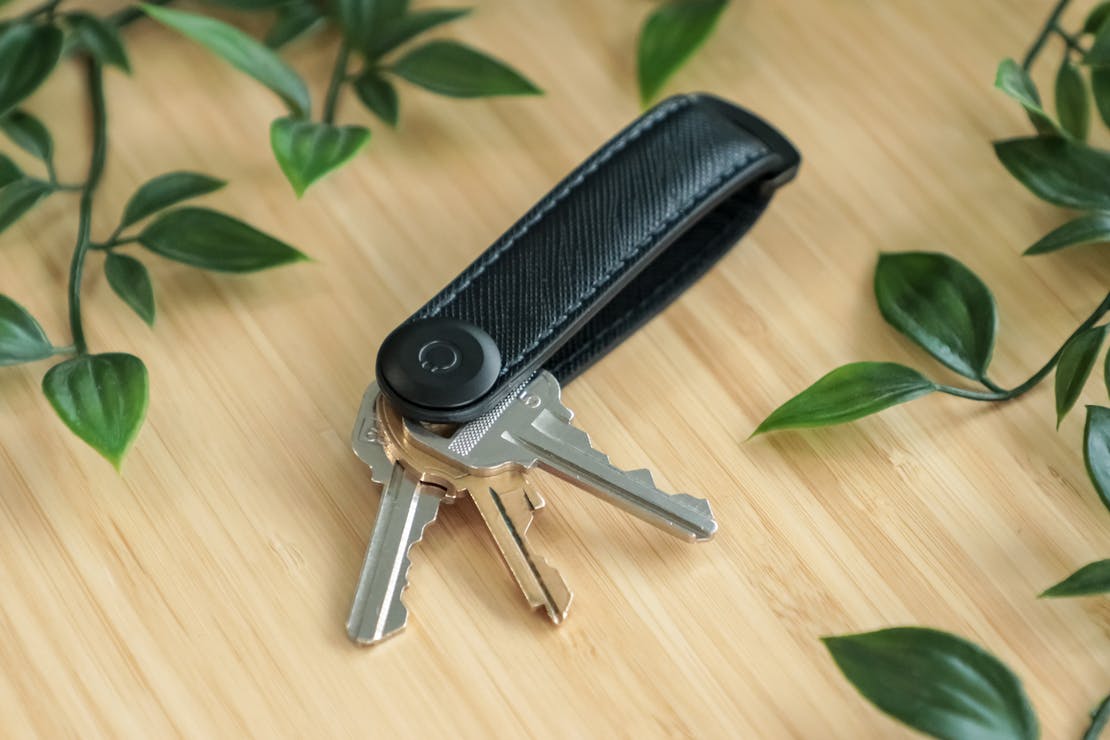 Orbitkey
Key Organiser
With its self-locking and thoughtful design, this key organizer will bring some joy this holiday season. We think it's about time to say goodbye to the days of disorganized, jingly keys.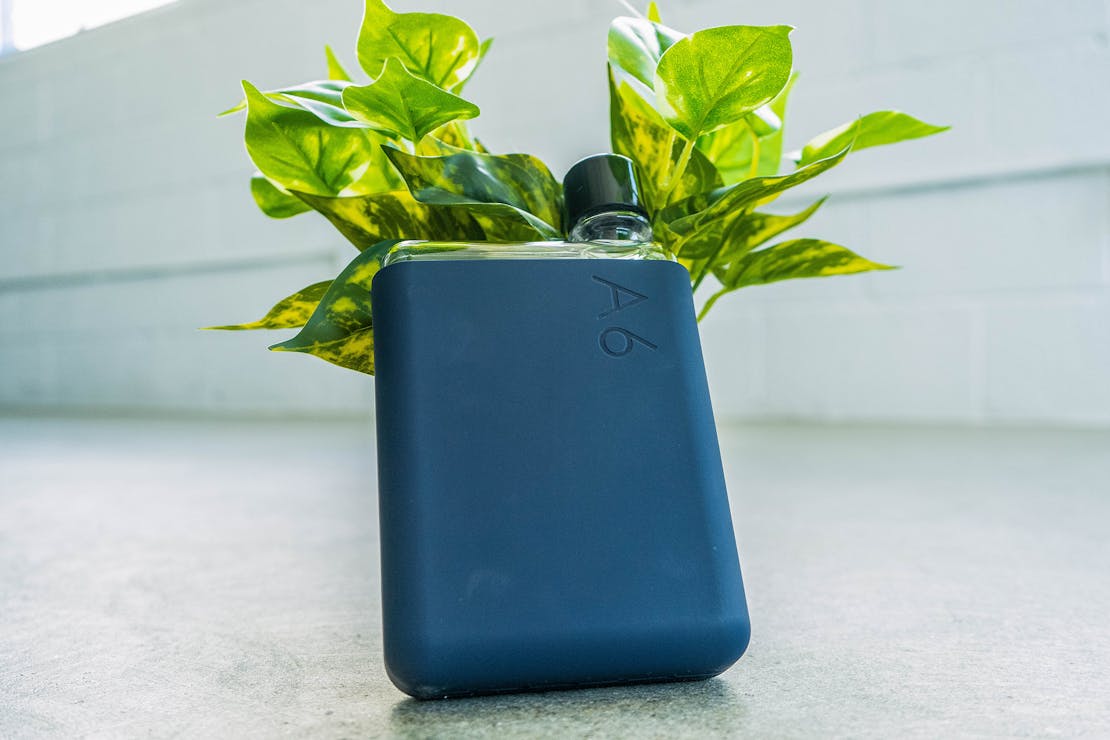 memobottle
A6 (with Silicone Sleeve)
A sleek profile makes the memobottle A6 easy to pack in a bag or luggage without a dedicated water bottle holder, but its flask-like shape may also lead to curious looks, especially with the optional silicone sleeve on. Who doesn't like to be mysterious, though? They can fill this easy-to-hold bottle with whatever their heart desires, as long as it's not carbonated, and rest assured that it won't slip their grip. Since it's about the same size or smaller than an average tablet, it fits into whatever pocket is most convenient for that next great adventure.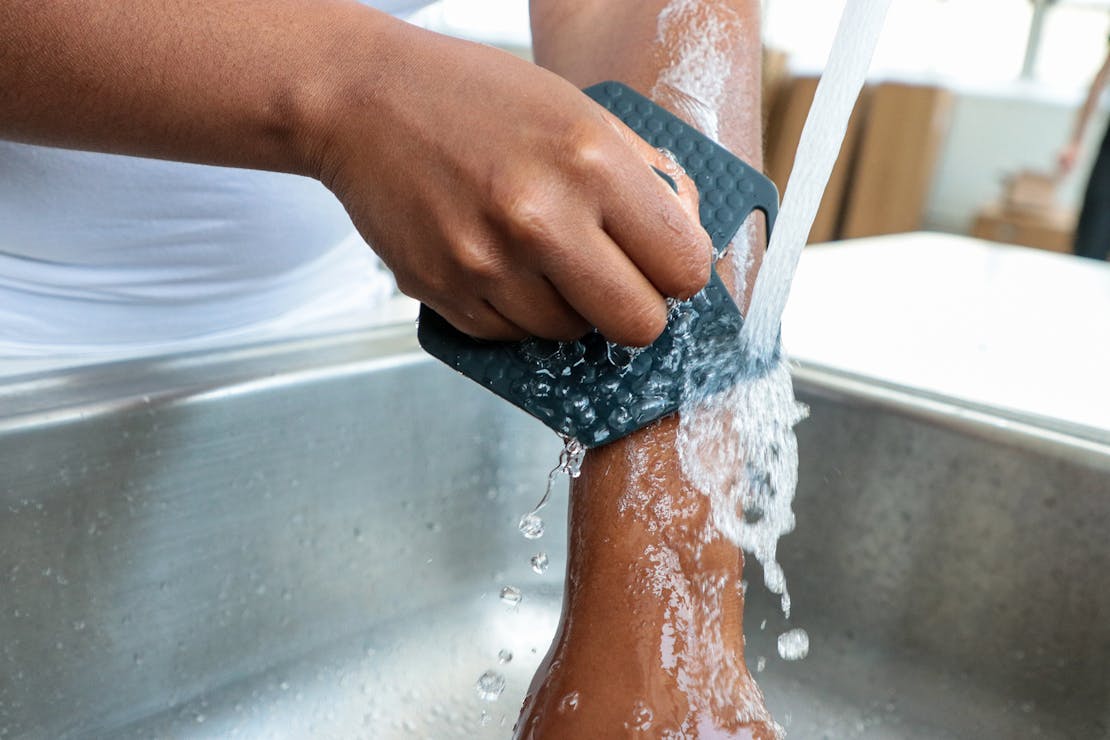 Tooletries
Face & Body Scrubber
Easier to dry and pack after a day of use, the geometric Tooletries Face & Body Scrubber is an eye-catching way to wash up. The cleverly-designed handle suctions to the shower wall after you're done washing, so there's no need to take up valuable shelf space (if you're lucky enough to have a shelf in a hotel room shower). The silicone bristles leave you feeling completely clean without feeling like they'd scrub your face off and make for a much drier return trip than cloth if you take it with you.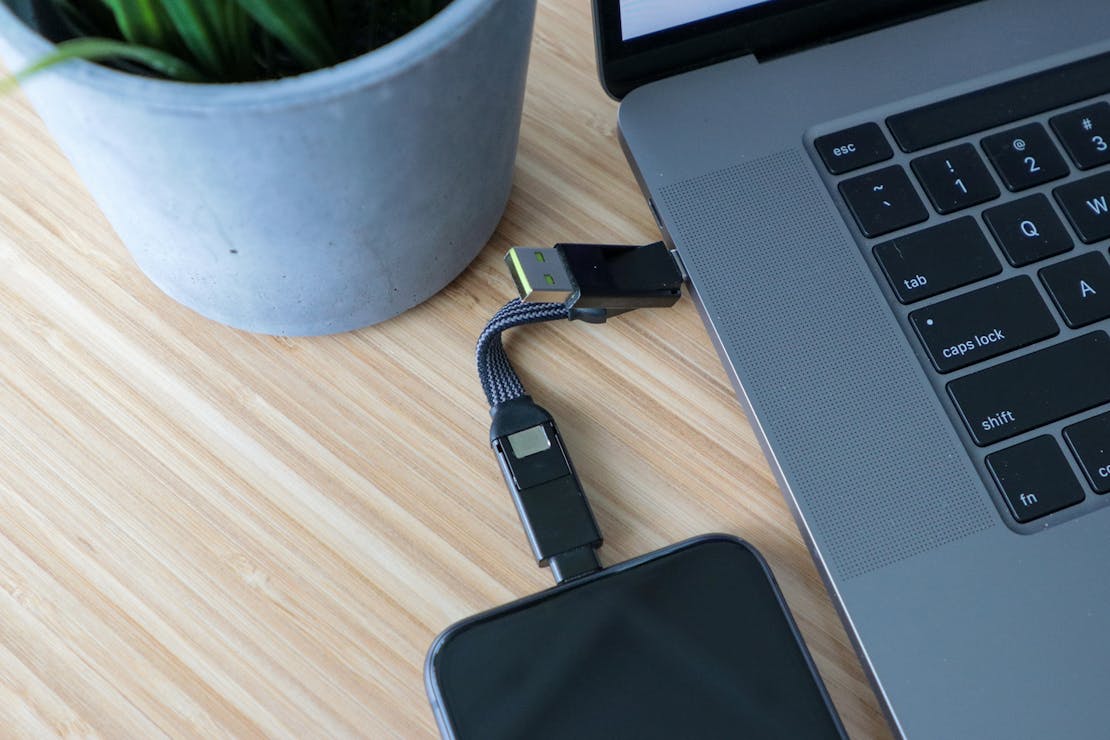 Rolling Square
inCharge X
It's the digital nomad's Holy Grail—finding the most useful, durable, portable charging cord. The Rolling Square inCharge X, with its sturdy braided cable and variety of connectors, may be just that. Both ends are magnetized and securely wrap around a keychain, making it always convenient and easy to find. The best feature, though, is its versatility—your loved one can connect via USB C, Lightning/Micro USB, and USB A combinations depending on their needs.
04

Under $100
$100, eh? You must really like these people. They'll really like you too after you give them one of our favorite top-tier gifts.
05

Everything Else
For the notoriously picky friend, these gift card suggestions and a selection of our highest-rated gift ideas should do the trick.
🔥 GIVEAWAY TIME 🔥
We've teamed up with GORUCK to give away a selection of top travel gear! Check it out →
Other Gift Ideas

Huckberry
Gift Card
Perfect for the person in your life who's always exploring—eating their way through Italy, shopping their way through Milan, or sipping coffee in the streets of Seattle. Huckberry has a ton of sophisticated, durable gear that looks good and works even better.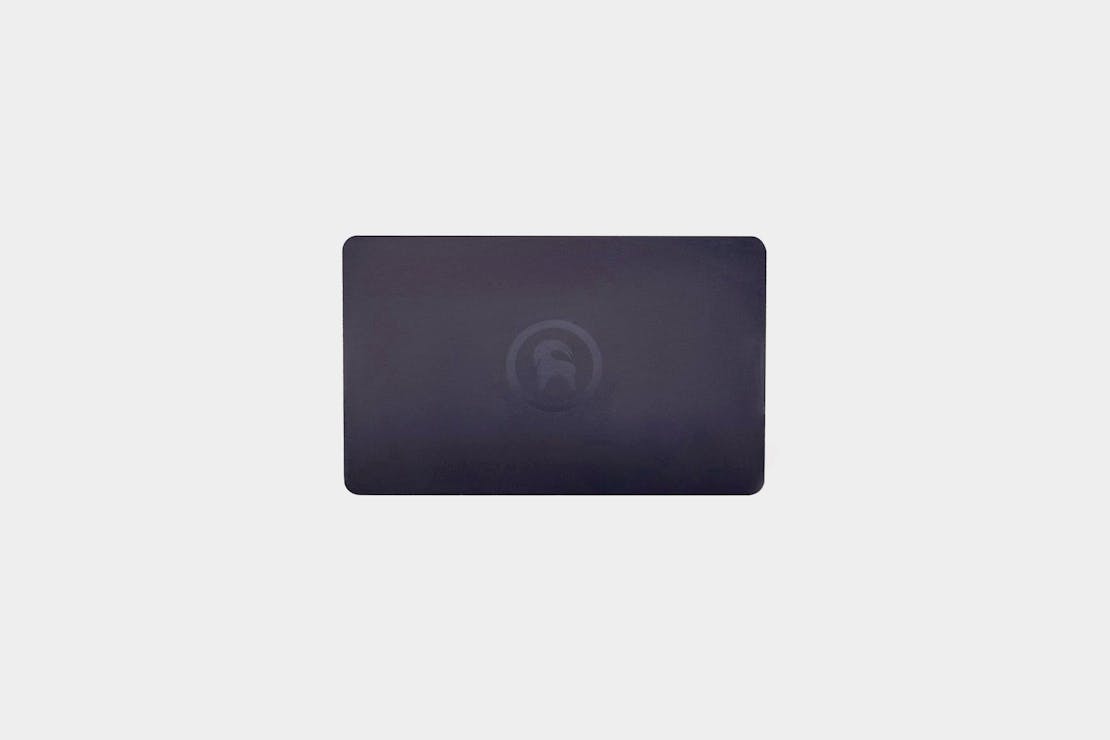 Backcountry
Gift Card
Whether your favorite gear enthusiast enjoys exploring the city or venturing into the great outdoors, they'll be able to find the gear they need to get them there with a gift card from Backcountry.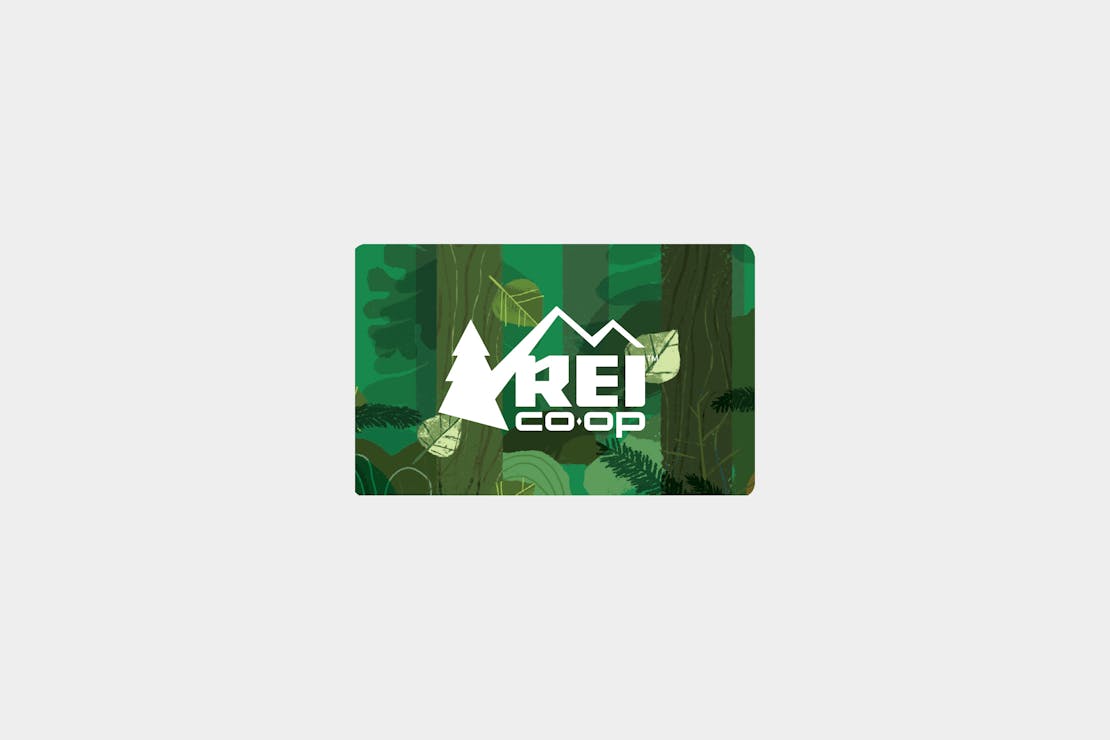 REI
Gift Card
Sometimes, the best gift is letting your loved one pick out their own gift. REI offers a huge selection of stuff for all kinds of travel, although it's best known for all of its hardy outdoor gear. REI is also all about sustainability—perfect for your favorite eco-warrior.

Cotopaxi
Fuego Down Jacket
Lightweight, warm, and responsibly sourced, this jacket will keep you cozy all winter long. While it's not going to keep you dry in a heavy downpour, it does have some water resistance going on. You can also check out the funky colorways if your special someone loves a splash of color.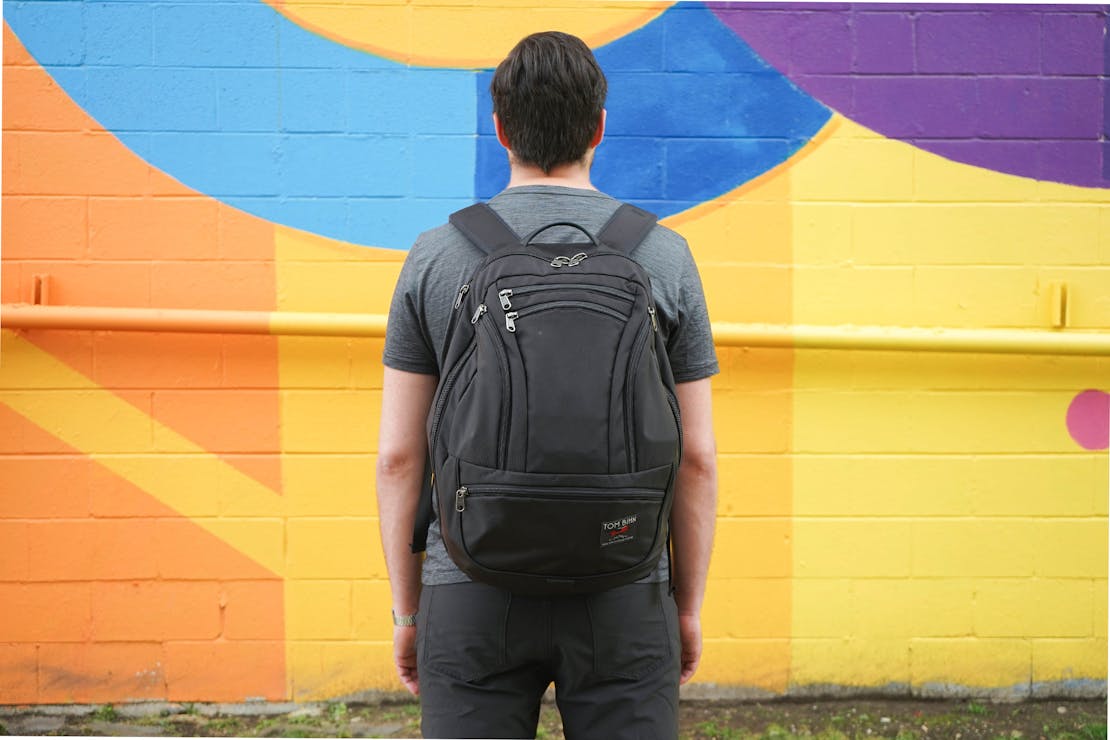 Tom Bihn
Synik 30
You'll have a friend for life once they get their hands on your gift of the Tom Bihn Synik. One of our highest-rated travel backpacks to date, the Synik is perfect for the person in your life who knows what they want. With some awesome options for customization and additional accessories, they'll be able to make this pack work for them.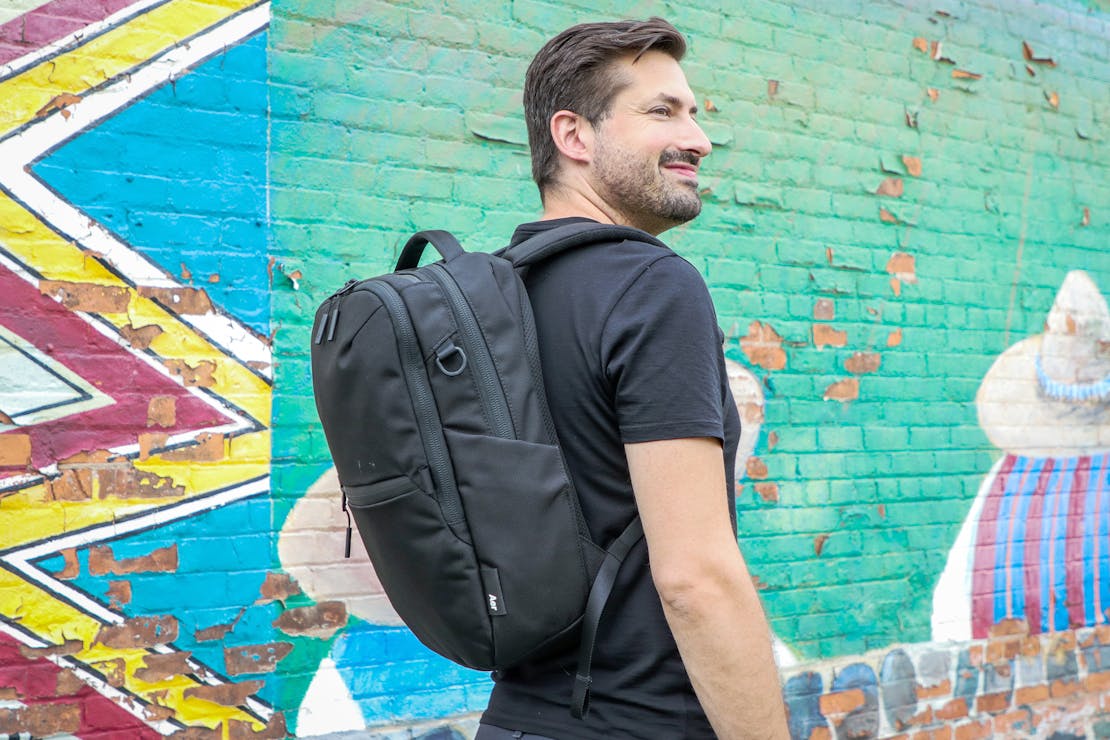 Aer
City Pack
Stay organized all day, anywhere you roam, with the Aer City Pack. It includes a grab-and-go pocket for sunglasses and smartphones; a front pocket for pens, a tablet, a mouse, cords, and more; and a main compartment meant to hold a laptop, plus plenty of additional pockets for additional gear and tech. Be sure to take advantage of the dedicated pocket for a Tile tracker or Apple AirTag, which eliminates the need for a separate pouch for Bluetooth trackers. Made from Aer's ubiquitous, durable 168oD CORDURA ballistic nylon, everyone can appreciate the fact that with the City Pack, there's a place for everything, and everything is in its place.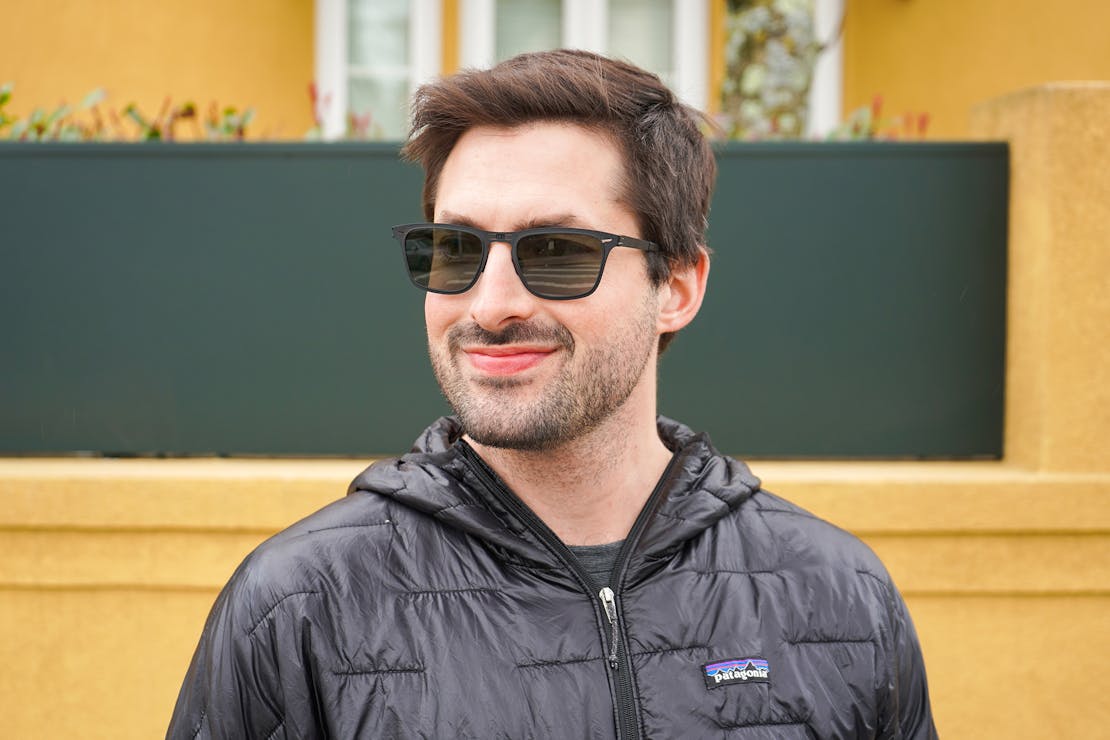 ROAV Eyewear
Franklin Sunglasses
This is the gift they'll never think they need until they get their hands on them. The ROAV Sunglasses come in a range of styles to suit all styles, and even better, they're foldable. Yep! Foldable sunglasses that are lightweight, pocketable, and strong at the same time. Throw them in any pack, sling, or pocket, and they'll always be there if they need them.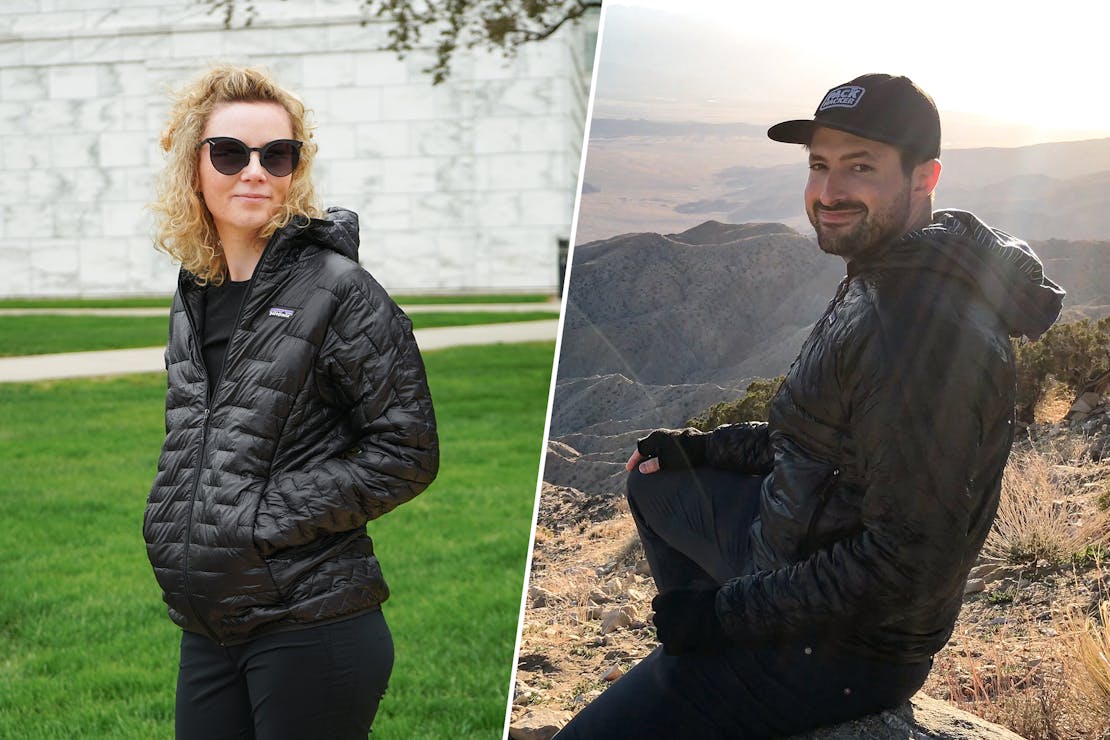 Patagonia
Micro Puff
With a hard-to-beat warmth-to-weight ratio and some awesome packability, your loved one will never want to venture into chilly weather without their Micro Puff, and they'll have you to thank! To add to that, it's also filled with synthetic insulation that's on par with the warmth to weight ratio of Goose Down—it's even fooled some testers!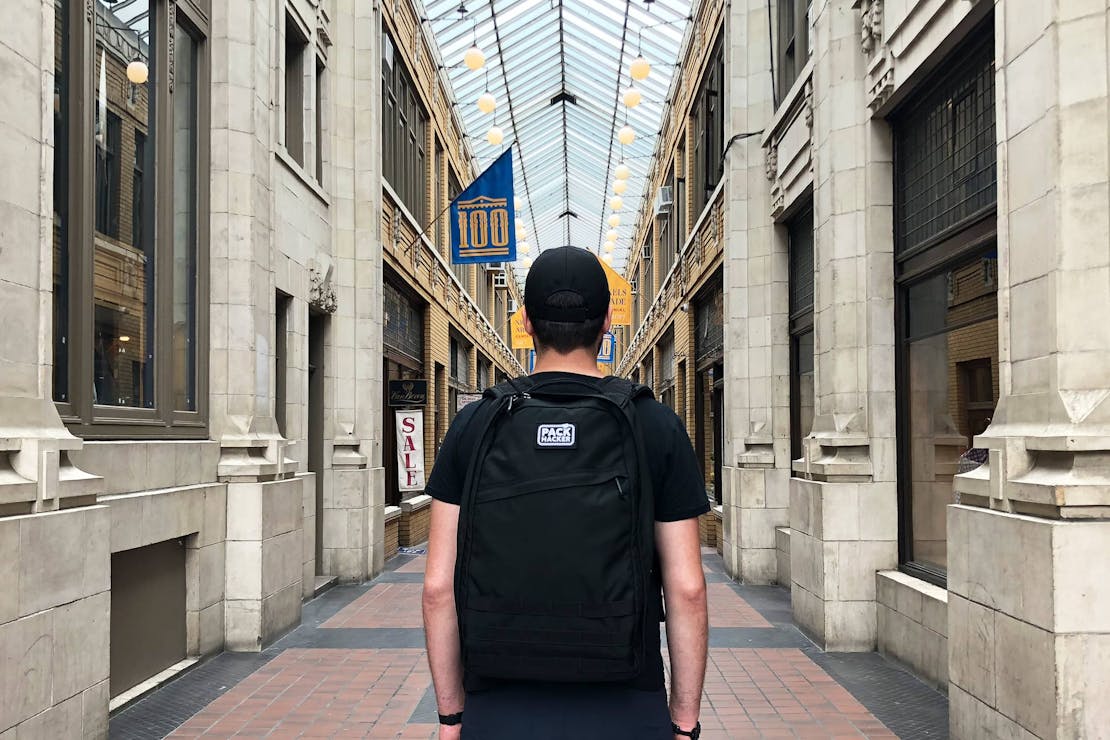 GORUCK
GR1
Keep your adventurous friend doing what they love to do with the GORUCK GR1. This thing is built to last, reliable, and has functional features making it an ideal companion for exploring in the city or the great outdoors. A great gift for your loved one who's known to push their gear to the limit.
Wrapping Up
And there you have it, Pack Hacker's gift ideas for all the beloved travelers in your life! If nothing on our list sparked your interest, your friends miraculously have everything on it, or you just love reading about travel gear, check out our other gear reviews and subscribe to our YouTube channel. It's pretty much the best way to stay up to date on the latest and greatest in travel gear. (To be fair, we're a little biased.)