Pack Hacker's Ultimate Guide to
Travel Gift Ideas
(Our Favorite Travel Gifts For Him & Her—Tried & Tested Gear)
Table of Contents
Updated:
October 10, 2019
01

Under $10
We get it. You've got a lot of friends. You can either pick your favorite or find some great travel gifts for her & him with these 10 gift ideas under $10.
Travel Gifts Under $10
Nite Ize S-Biner

The Nite Ize S-Biner is the little carabiner that could. With 25-pound holding capacity, no-rust stainless steel and unique double-clip S design, these are built to last and a bit easier to manage than your average carabiner. Especially useful for attaching water bottles and other quick-grabs to the outside of a pack.
humangear GoTubb

Little things—we've all got them until we lose them. The humangear GoTubbs secure earplugs, pills, and various knick-knacks. Squeeze the sides to easily release the lid and access things on the go—you don't even have to use your second hand. These are great travel gifts for both men & women.
NUUN Active Tabs Hydration Tablets

You know what literally everyone on your list needs? Water. Up the hydration game with NUUN's Active Tabs Hydration Tablets. Pop one of these bad boys into 16oz of water and wait two minutes for an added boost of electrolytes, vitamins and minerals—without the sugar and calories of your garden variety sports drink. These are particularly great for that all-too familiar airport dehydration or for those who frequent countries with limited drinkable water. Plus, they taste great.
YETI MOLLE Bottle Opener

There's nothing worse than holding an ice-cold beer with no way to open it. This YETI bottle opener stealthily attaches to any pack with MOLLE—making it a no-brainer for the GORUCK enthusiast in your life (though it also attaches to normal straps, so your non-GORUCK friends can use it too).
REI Travel Towel

Minimum interference, maximum absorption. These towels are pretty small (about hand or face-sized), but minimalist travelers will appreciate a lightweight towel that absorbs up to three times its weight and swiftly wrings out to dry. When you're done, the convenient carry pouch and mini-carabiner make it easy to stow, clip, and go.
Nite Ize MoonLit LED Micro Lantern

The Nite Ize Moonlit LED Micro Lantern provides hands-free lighting anywhere, anytime. This powerful little guy has also saved us a time or two in broad daylight while digging for items in our black hole of a travel backpack. It's one of those "I didn't know I needed it until I had it" kind of things.
First Aid Kit

"I really wish I didn't have that First Aid Kit," said no one, ever. Prepare your loved ones for minor medical emergencies with this survival tin, containing an assortment of band-aids, gauze, antiseptic wipes and more. This handy kit is incredibly compact without being too obtrusive and has just enough to remove sea urchin spikes from someone's hand—no, really, we did that once in Australia.
Gear Aid Tenacious Tape

With an aggressive adhesive that both seals tears and prevents them from spreading, Gear Aid Tenacious Tape is no joke. Show your favorite traveler you have their back by equipping them with this trip-saving tape, available in four colors. Pairs great with a Patagonia Nano Puff Jacket, a perfect gift idea for men & women travelers alike.
Popsocket

Our phones are growing, but our hands are not (well, probably not). Friends who prefer to capture photo and video on their mobile device while traveling will appreciate the stabilization a Popsocket provides about as much as they'll appreciate not dropping their phone while snapping beautiful landscapes (been there, done that).
See Our Full Review View Details and Buy
REI Pins & Patches

The outdoor adventurer in your life will love repping their favorite national park or trail with REI's collection of pins and patches. Help keep 'em as majestic as ever when you opt for the REI Co-op Yosemite National Park patch—5% of sales are donated to U.S. national parks! A gift idea for dad, mom, your best friend or really anyone who loves to travel.
02

Under $25
If you're really looking to impress the continent-hopping friends in your life, find something they might not think to get for themselves. Luckily, some of our favorite gift ideas are less than $25.
Travel Gifts Under $25
Joby Micro Stand & GripTight ONE GP Stand

Let's face it, though useful as arm-extenders and stabilizers, selfie sticks are lame. Joby's mobile travel tripods are not. Compatible for all phones, these flexible and durable tripods can be fixed to damn near everything to take cell phone photography to the next level.
Lonely Planet's Solo Travel Handbook

Maybe your friend is planning their first big travel excursion, or maybe they've been doing it for awhile and you'd like to passive aggressively imply they could do better. While some of the tips in the Solo Travel Handbook may be obvious to frequent flyers, it's a great starting point for novice travelers and an even better gift idea for both women & men.
Matador Flatpak Toiletry Bottle & Soap Case

Carry on liquids can be a hassle—Matador's Toiletry Bottle can help with that. Only a little bigger than a credit card, this flat and flexible waterproof case is among the more minimal solutions to carrying liquids on the go.
If your friends are more the bar soap type (kudos to them—it typically lasts longer), go with the FlatPak Sap Bar Case. Matador uses a magic Dry-Through Technology on this bad boy that allows the bar to dry without totally drying out or leaking soap juice onto other items in your pack—and it acts as a nice air freshener, to boot!
See Our Full Review View Details and Buy
W&P's Carry On Cocktail Kit

Three words: Carry. On. Cocktail. Your friends can be their own bartender with W&P's TSA-approved collection of cocktail kits (good for two drinks). With a premium drink in their hand, they might even forget they're sitting in coach. These are great for skipping the hassle of the beverage cart and fast-tracking your way to that mid-flight buzz.
GSI Outdoors Travel Spice Rack

Spices may not be top of mind when it comes to travel essentials, but hear us out—having your favorite flavors along can be the difference between an enjoyable meal and a flavorless stomach-filler (especially for those with more restricted diets). This little Travel Spice Rack packs up securely and will save your nomadic friends from buying a new set of salt and pepper shakers each time they hop cities.
Vapur Element Water Bottle

Vapur makes one of our favorite water bottles—the Eclipse model topped last year's gift guide, and the Element is no less worthy. Cheaper than most water bottles, Vapur makes bottles that are lightweight, easy to use and incredibly packable—just fold up and stow away when not in use.
See Our Full Review View Details and Buy
Heroclip Medium Hanger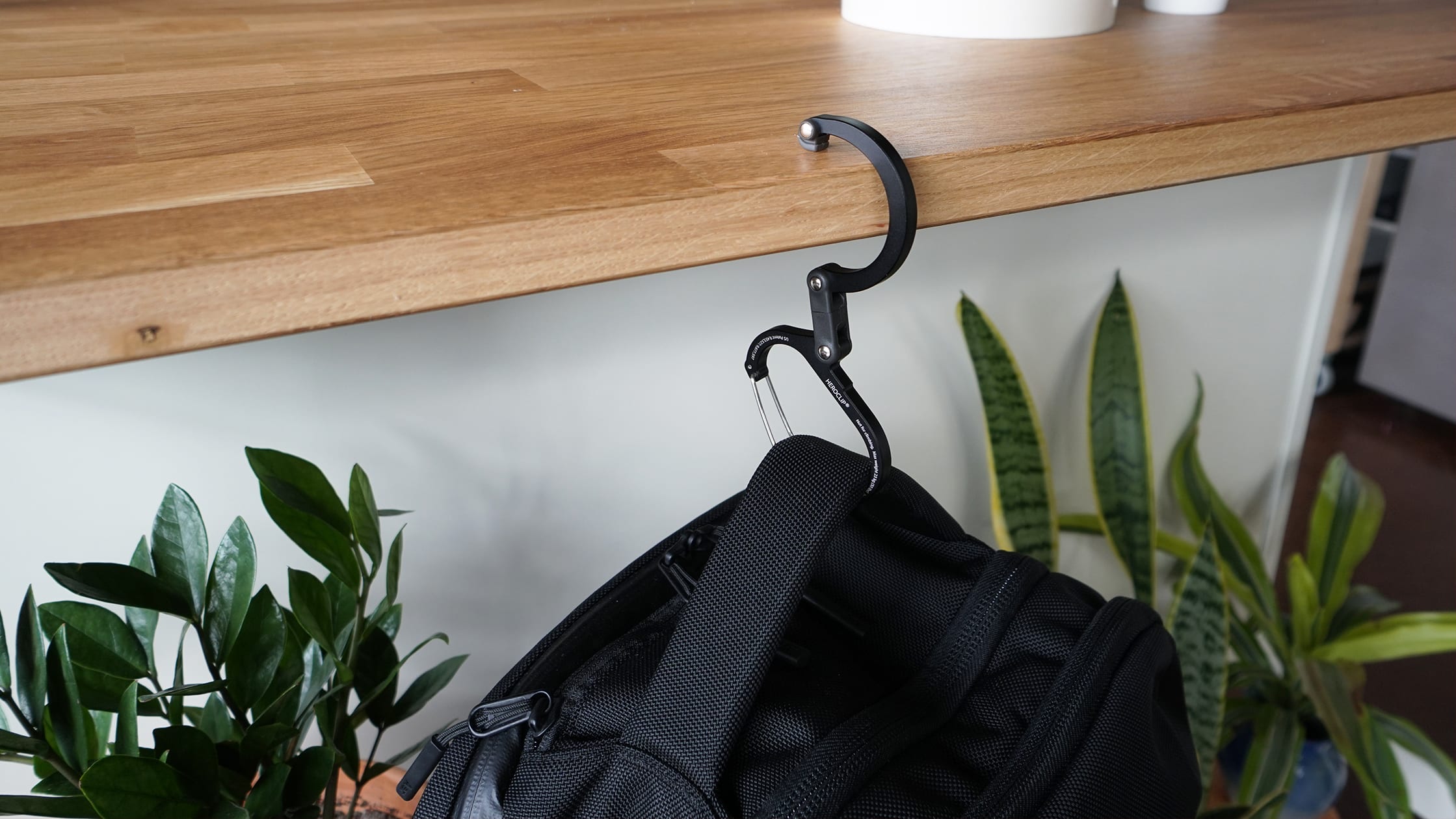 Sometimes the ground is gross. The HeroClip Hanger will keep packs, jackets and just about anything out of dirt, sand, water and other unpleasantries that might lurk below. A versatile little sucker, this 3-in-1 carabiner can hook to trees, fences, tables, doors and more.
Stanley Travel Shot Glass Set

Perfect for impromptu hostel or top-of-mountain celebrations, Stanley's Stainless-Steel Shot Glass Set is the portable party starter you didn't know you needed. When not in use, these little guys stack neatly into the steel carrying case that can be clipped to the side of your pack for easy access.
Merino Wool Buff & Polyester Buff

A buff is one of the more versatile travel gifts for men & women, or any traveler in your life. These guys are packable, warm and useful as a scarf, face mask or beanie in both cold and hot climates. We love merino wool for its do-it-all magical powers, but vegans will appreciate that it also comes in polyester.
See Our Full Review View Details and Buy
Lifestraw Water Filter

Skip the water-worry with the 2oz Lifestraw Water Filter. For those who frequent developing countries with questionable water sources, this packable little straw will save a few trips to the store for bottled water and give you some peace of mind when thirst hits.
03

Under $50
You know what they say—mo' money, less problems for your travel friends who will benefit greatly from these 10 useful gift ideas under $50.
Travel Gifts Under $50
Manduka eKO SuperLite Yoga Mat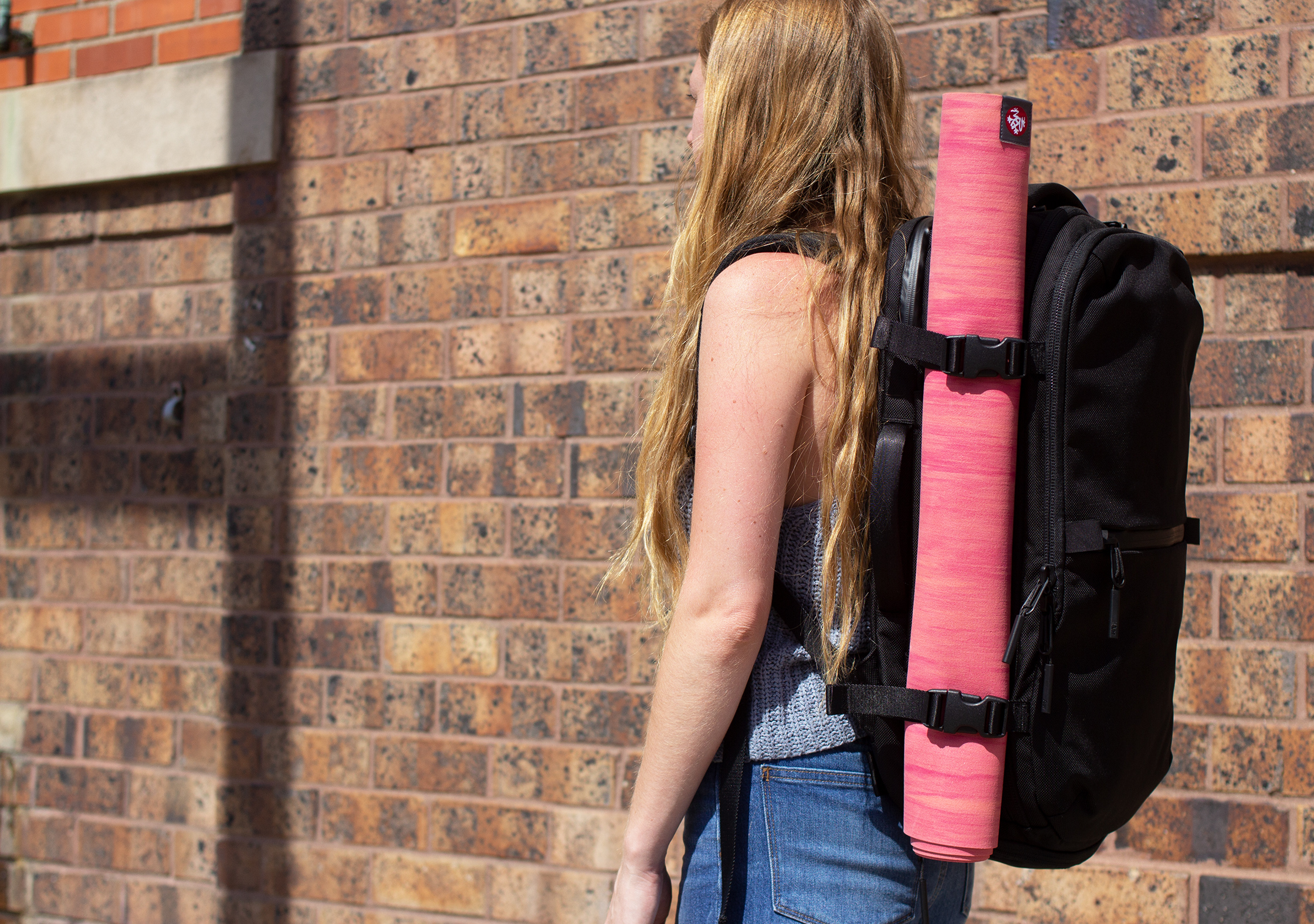 The Manduka eKO SuperLite Yoga Mat is a great gift for the traveling yogi or anyone who appreciates the occasional vinyasa flow on-the-go. This ultra-thin mat folds down to fit into the snuggest of packs and easily unpacks when the vinyasa-craving hits.
See Our Full Review View Details and Buy
Packing Cubes
Packing cubes might seem like they're only for serious travelers, but we think they're a great gift idea for pretty much anyone who packs anything…ever. There are quite a few options out there, but here are three of our favorites:
Patagonia Black Hole Cubes

For the ultra-organized. Patagonia cubes comes with zippered mesh organization dividers or pockets (depending on size) to keep belongings in their rightful place.
Eagle Creek Pack-It Specter Compression Cubes

For the minimalist. With a two-way compression zipper system, Eagle Creek's compression cubes will organize your things without taking up any more space than you need them to.
See Our Full Review View Details and Buy
REI Expandable Packing Cube Set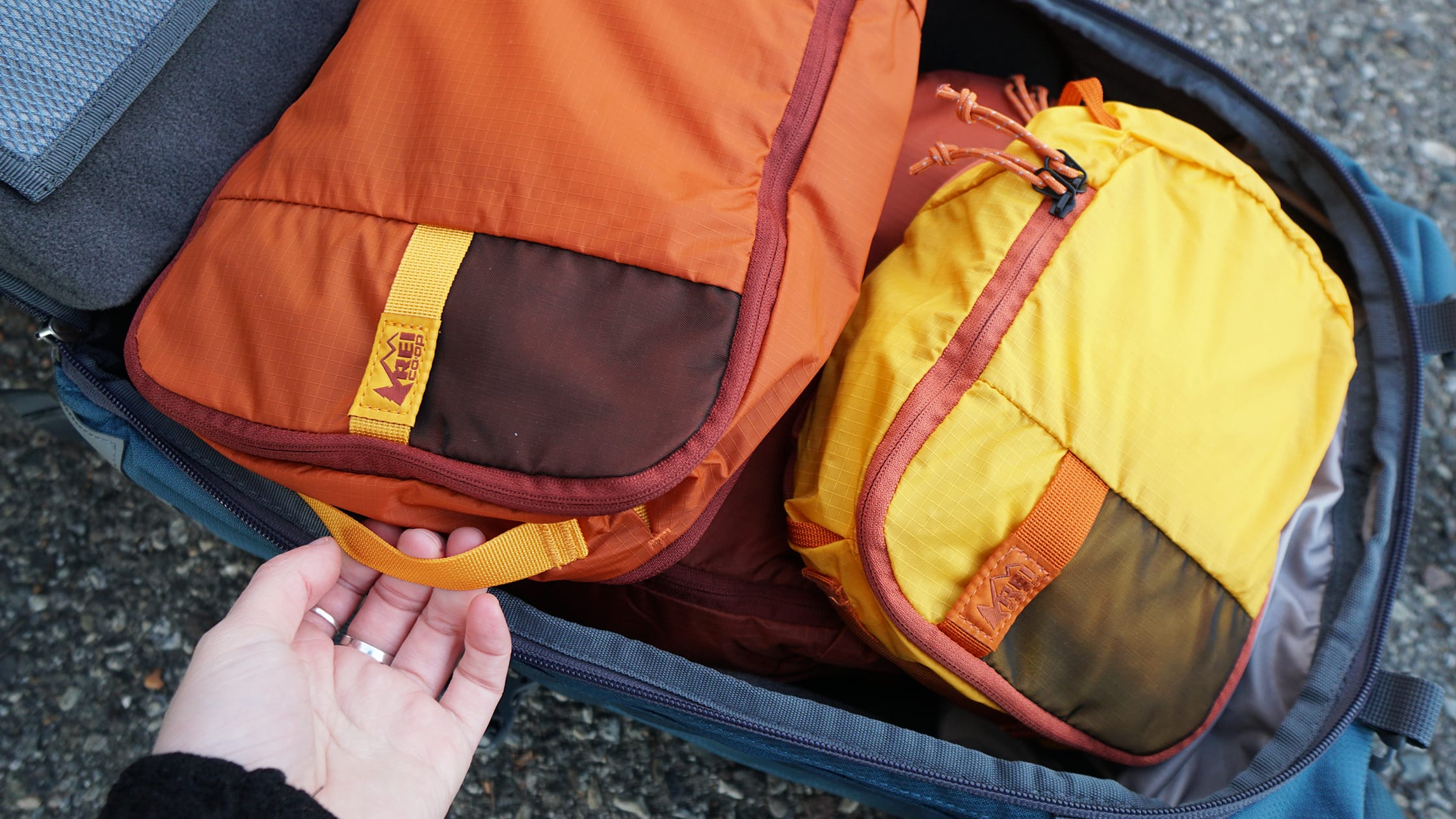 For those who want a little bit of everything. REI's Expandable Packing Cubes allow easy identification with a see-through pocket and content list card, and compress down to save space.
Humangear GoToob+ Set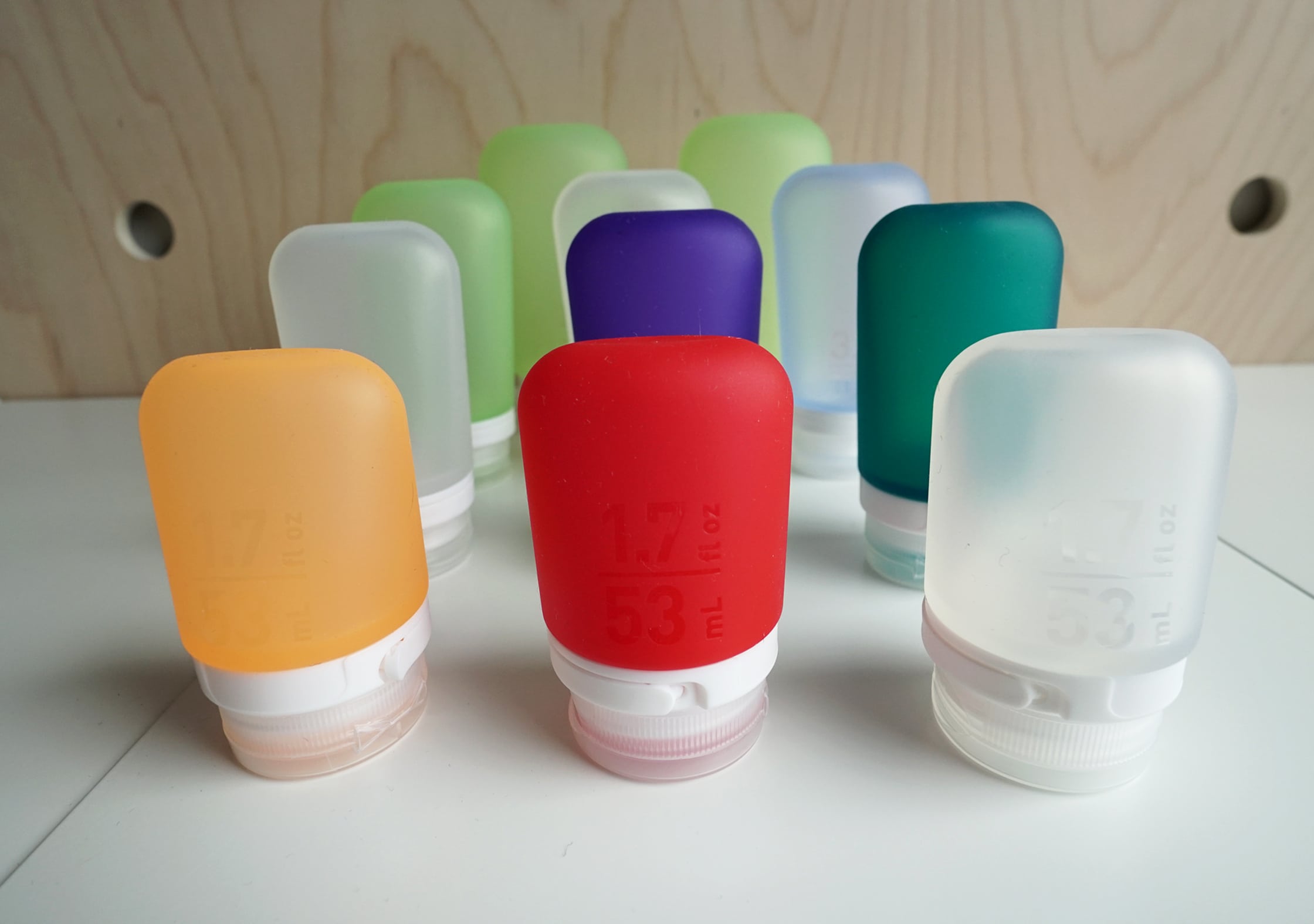 If you've ever opened your pack to a shampoo crime scene, you know how important it is to have durable, secure toiletry containers. Humangear has thought of pretty much everything with their TSA-approved GoToob+ set—easy labeling, flatter bottoms and larger openings, plus a LoopLock for hanging from hooks or carabiners. For a cheaper alternative with less bells and whistles, check out Nalgene's Travel Kit.
See Our Full Review View Details and Buy
Topo Designs Dopp Kit

Topo Designs Dopp Kit is small enough to appease minimalist travelers and roomy enough to carry all the essentials. Plus, the nifty triangular shape enables it to sit upright on shelves for added convenience. Stock it with our favorite shampoo bars from Lush for added brownie points.
Leatherman Style PS Multi-tool

People who think gadgets like the Leatherman Multitool are just for dads have clearly never used them. This blade-less 8-in-1 tool conveniently clips onto keys or packs and provides on-the-go tweezers, bottle opener, screwdriver, scissors and more. Plus, like everything we recommend, it's TSA Approved—though, outside of North America and Europe, you might want to do your homework and make sure this little gadget will pass security. A perfect gift idea for men & women or really just any travel junkie out there.
Hydro Flask Food Container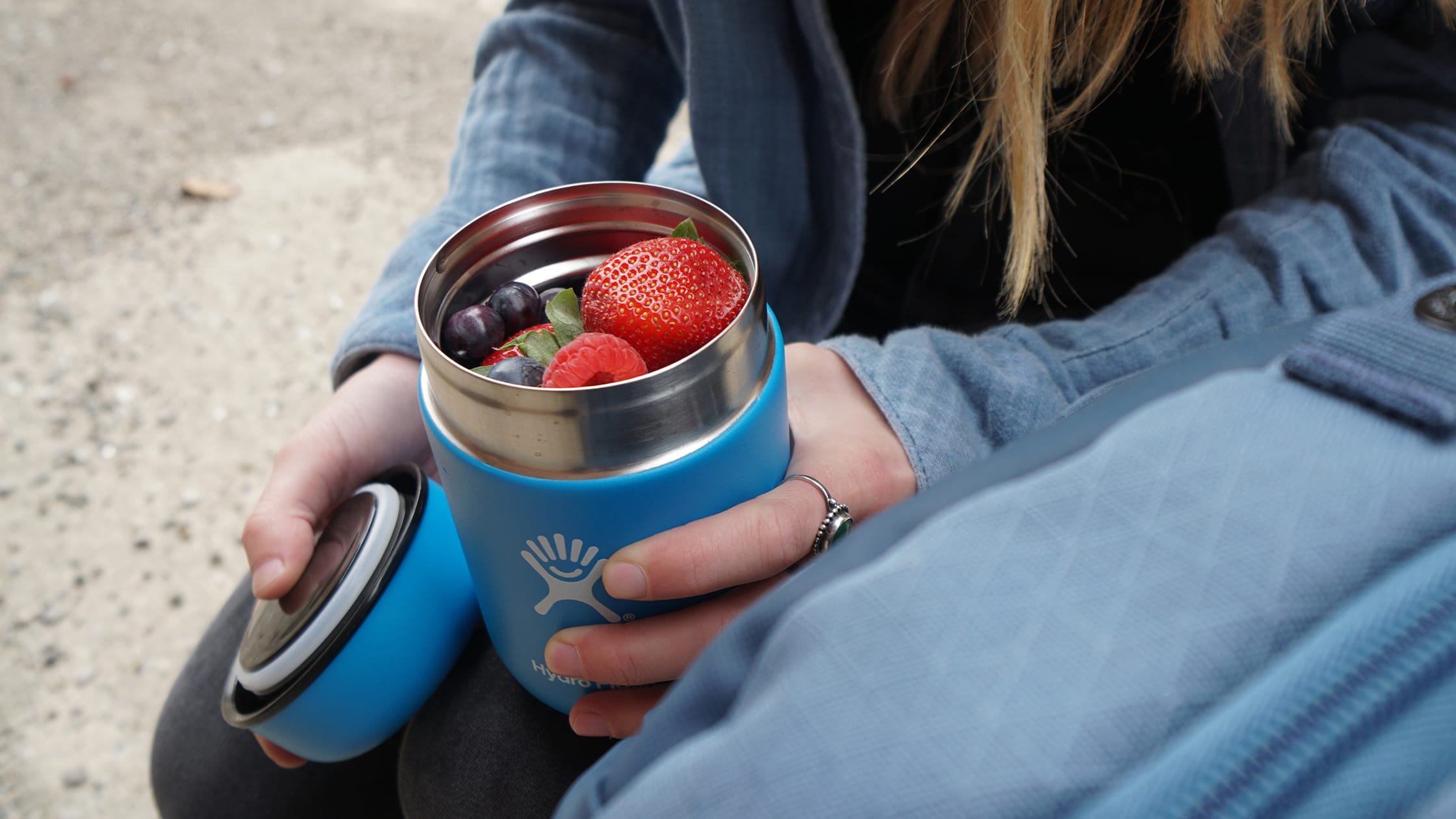 Who says flasks are just for liquids? Preserve leftovers and create less waste overall with the Hydro Flask Food Container. Plus, it'll give you peace of mind that your food is securely sealed and not spilling all over the inside of your pack.
YETI Rambler Vacuum Bottle

As the great Andre 3000 once proclaimed, "What's cooler than being cool? Ice cold." That's exactly what the YETI Rambler will keep your drinks—or piping hot, if that's more your style. YETI has a reputation for quality, element-withstanding products and the Rambler Vacuum Bottle is no exception. It's a fantastically useful bottle for those who like to keep liquids at their preferred temperatures.
Parks Project National Parks Candle

You can't bring a National Park home with you, but you can light a candle. The Parks Project National Park collection is a great gift for anyone longing for the fresh smells of their favorite slice of wilderness. The collection includes Rocky Mountain, Yellowstone, Yosemite and Zion.
REI Stuff Duffel

We've all been there—packing up at the end of a trip and realizing we've got more than we came with. The REI Pack Duffel can fix that. This huge duffel comes in at over 65 liters and zips into a small zippered pouch when not in use. Perfect for the one bag traveler whose eyes are bigger than their pack.
Hydro Flask Vacuum Wine Bottle

The mobile wineo in your life can say goodbye to glass bottles and bulky coolers when you upgrade them to Hydro-Flask's 25oz Vacuum Wine Bottle. We can't in good faith recommend taking an entire bottle through security, but we do recommend packing a favorite vino to share while hostel hopping. If you really want to impress, pair it with Hydro Flask's Wine Tumbler. Or just drink straight from the bottle. We don't judge.
04

Under $100
$100, eh? You must really like these people. They'll really like you too after you give them one of our favorite top-tier travel gifts.
Travel Gifts Under $100
Scrubba Wash Bag

Scrubba dubba dub, wash clothes without the tub. The Scrubba Wash Bag is essentially the modern traveler version of the old-fashioned washboard. While it may seem like you could accomplish the same things with a cheap bucket, a bucket can't pack down to the size of your hand. A gift idea that will come in handy for men & women on the road.
Peak Design Slide Strap 2.0 Camera Strap

Peak Design's Slide Strap 2.0 Camera Strap is one of the handiest camera accessories around, and a great accessory for anyone who already has some Peak Design gear. Their anchor link system is compatible with just about all of their products and allows for quick attachment or detachment. The strap even has a smooth side for sliding over clothing and a grippy side for added stability. Who thinks of these things? (Peak Design does.)
Fjallraven Kanken Mini

While the Fjallraven Kanken Mini isn't necessarily the highest-tech daypack, dang it if it isn't cute. This stylish little bag is practical enough for most daily adventures and the secure, hidden zippers are an added bonus. A great gift for kids and adults alike.
See Our Full Review View Details and Buy
Osprey Daylite Daypack

Function and form join forces in Osprey's Daylite Daypack. The look is a little more outdoor adventure than urban jungle, but the multiple pockets and roomy compartments are useful for just about anyone on your list. One of the pack's coolest features is the multifunctional interior sleeve which works for tablets, hydration packs or anything else that might need a separate spot.
Patagonia Atom Sling

Sling bags are awesome because they can be easily rotated to the front of your body for instant access. The Patagonia Atom Sling is comfortable, looks great and is pretty much backed for life by Patagonia's Ironclad Guarantee—it's a fantastic little pack for everyday use, especially for those who aren't big on traditional backpacks.
Cocoon Microfiber Mummy Liner

The Cocoon Silk Mummy Liner is as badass as its name…at least, we think so. Added warmth in the winter, thin comfort in the summer and an extra layer of protection against questionable sleeping surfaces (bed bugs, anyone?). Plus, it packs up surprisingly small, meaning you can sleep easy without sacrificing too much space in your pack.
Peak Design Everyday Sling 5L

Peak Design is known for making some of the best camera travel gear around, and the Everyday Sling is no exception. The camera geek in your life will appreciate the FlexFold dividers, allowing them to customize the packing layout just how they like it. Though made for camera gear, it works well for just about anything—especially delicate valuables.
See Our Full Review View Details and Buy
Fjallraven Passport Wallet

All travelers can appreciate having one place to store their passport, IDs, credit card and other valuable travel documents. Fjallraven's Passport Wallet is neatly organized, durable and looks great!
ENO Double Nest Hammock

A hammock makes a great gift. A two-person hammock that packs down to the size of a grapefruit makes an even better gift. The ENO DoubleNest Hammock is both comfortable and durable, which we like—and if you want to take it a step further, you can throw in a Suspension System for ultimate relaxation. The perfect gift idea for anyone that just really loves to kick back and relax.
Pacsafe Security Web

Nothing ruins a trip quite like a stolen pack. Not only will the Pacsafe Security Web lock your favorite traveler's pack down, the slash-safe stainless-steel wire will lock everything in. From hostels to trains and baggage claim, they'll be glad to have this along.
05

Everything Else
For the travel friend who is notoriously picky about what they have room for in their minimalist pack, one of the following gift ideas should do the trick.
Other Travel Gift Ideas
REI Gift Card

One of the only ways to make sure you get them something they really want? Let them pick it out for themselves. REI is one of the best when it comes to carrying a variety of travel gear, so they're sure to find something they love.
REI Membership

An REI Membership is the gift that keeps on giving. The lifetime membership includes exclusive special offers, access to in-store Garage Sales and special pricing on various events, classes, services and trips—plus, it pays out a 10% member dividend each spring—so you just might turn a profit.
Airline Gift Card (Delta, United Airlines, etc.)

While you probably can't finance their entire dream vacation, you can give them a little boost with an airline gift card. We recommend putting $100 or more on one of these to really get them on their way. Can you think of a better gift idea? This has to be close to it.
Airbnb Gift Card

Did you know Airbnb is in the gift card game now? Yeah, it's pretty cool. They never expire, so your gift will be ready whenever your friends decide it's time to get away.
Wrap Up
And there you have it, Pack Hacker's gift ideas for men, women and all the beloved travelers in your life! We have to give a special thank you to REI for sponsoring this guide and having so much awesome travel gear in one place. If nothing on our list sparked your interest, your friends miraculously have everything on it, or you just love reading about travel gear—check out our other gear reviews and subscribe to our YouTube channel. It's pretty much the best way to stay up to date on the latest and greatest in travel gear. (To be fair, we're a little biased.)