Pack Hacker's Ultimate
Gear Gift Guide
Great Gift Ideas For Gear Enthusiasts & Travelers
Table of Contents
Updated:
November 14, 2023
01

Under $10
Make your friends feel special with these gift ideas under $10.
Looking for gift ideas for the gear enthusiasts in your life? You've come to the right place! We've handpicked and tested every item on this list, and we're confident they'll make great gifts. Plus, each section is split up by price, so you can stick to whatever budget you're working with.
Read on for the best gifts for daily use, travel, and beyond! Plus, be sure to check out our Deals page for more gift ideas and deals for specific brands.
Gifts Under $10

Matador
Refillable Toothpaste Tubes
If you know a frequent traveler who likes a type of toothpaste not offered in travel size, have we got a great idea for you. The Matador Refillable Toothpaste Tubes are travel-size tubes that they can refill with their preferred paste. They come in one- and two-week sizes, and we think the two-week version is perfect for travelers who will stay in one place for a while.

Matador
Travel Earplugs Kit
Are you the noisy sleeper in your group of travel friends? Gift them all a set of Matador Travel Earplugs before your next trip! They come in a carrying case that can pop onto a keychain and keep out dust and dirt, so they'll have them on hand for a red-eye flight or in the hotel room. And hey, if you like to go to bed early and your friends are night owls, you may want to gift some to yourself, too!

World's Smallest
Uno
This teeny tiny game is smaller than your average bar of soap, so it takes up hardly any space in a travel backpack, but it's still fun to play when your flight gets delayed or while hanging out on the patio of your Airbnb at night. This pack comes with everything you'd expect of a regular-size UNO deck: cards, instructions, and a box to pack them away, so we think the size-to-fun ratio is just right.

Ugreen
USB 3.0 to USB C Adapter
As even Apple turns to USB-C, you wouldn't think you'd need an adapter. However, there are plenty of places where you'll find USB-A plugs, like hotel rooms. This tiny tech comes in handy for the traveler in your life who needs to transfer data between devices with different inputs or wants to charge their phone on the plane.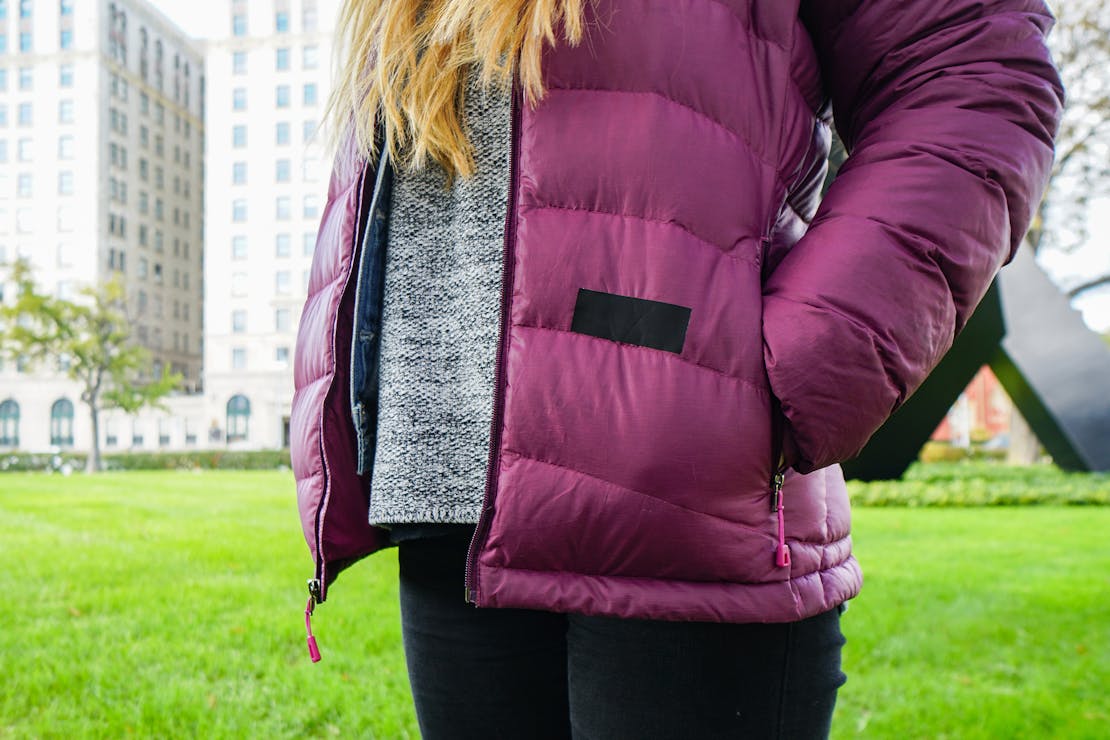 Gear Aid
Tenacious Tape
Buying a replacement for that jacket you ripped on your latest rock-climbing adventure isn't always possible when you're on the road (not to mention the environmental implications). This tenacious tape seals tears and prevents them from spreading, ensuring a ripped jacket doesn't turn into a ruined one.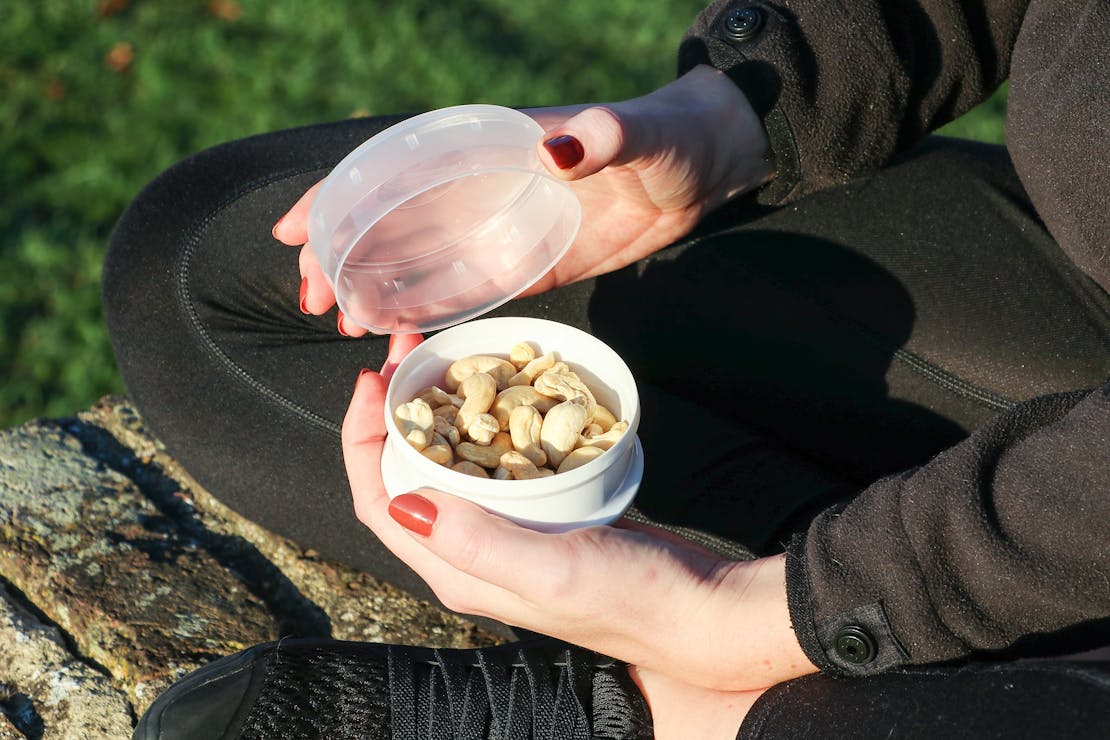 humangear
GoTubb
The humangear GoTubb is a great spot to store snacks, medication, or other little knick-knacks. The best thing about it? You can open it with one hand. It's ideal for multitaskers, snack enthusiasts, and those after our own hearts—the organization-obsessed.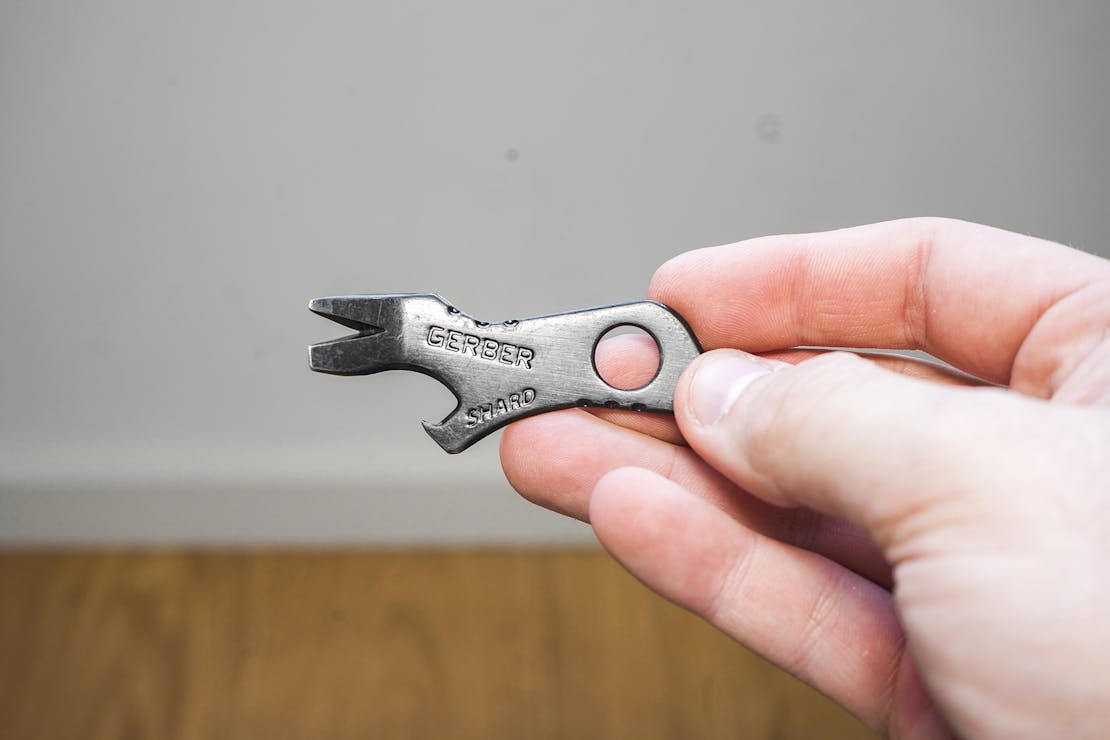 Gerber Gear
Shard
All seven tools in this compact, TSA-compliant multi-tool are handy to have when jet-setting around the world or lounging around the house. Your loved one will never have to deal with a wobbly chair or wire that needs stripping again. Plus, there's a bottle opener when it's time to reward all their labor.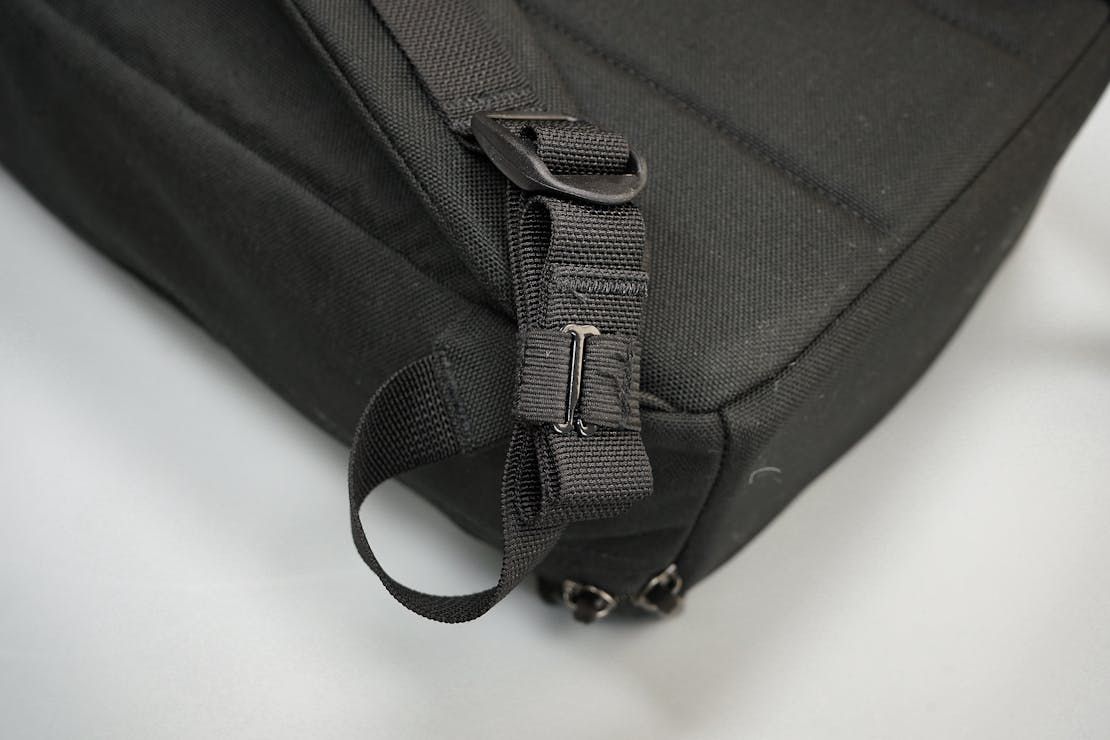 TOM BIHN
Strap Keepers
This is perfect for everyone as bothered by unkempt straps as we are. Yes, we know some of you don't mind having your pack's shoulder or waist straps run free, but for the rest of us, Tom Bihn offers a solution for packs without their own strap management systems. Simply wrap it around whatever strap needs keeping, and you'll be good to go.

Crystal
Mineral Deodorant Travel Stick
We know deodorant doesn't sound like the most ideal present to give over the holidays, but this really is the gift that keeps on giving. Chemical-free and long-lasting, this travel stick will keep up with your special someone through months (and months) of use!

Nite Ize
S-Biner SlideLock
We don't think you can ever have enough S-Biners, and these even lock! Available in three sizes, tons of colors, and aluminum or stainless steel options, these handy little gadgets are easy to use and lock using a hard plastic tab that slides into the top of the clip. We use them for holding keys, attaching gear to a travel backpack, or pretty much anything else you can think of. A built-in lip keeps it from sliding off, so we rarely leave the house without them.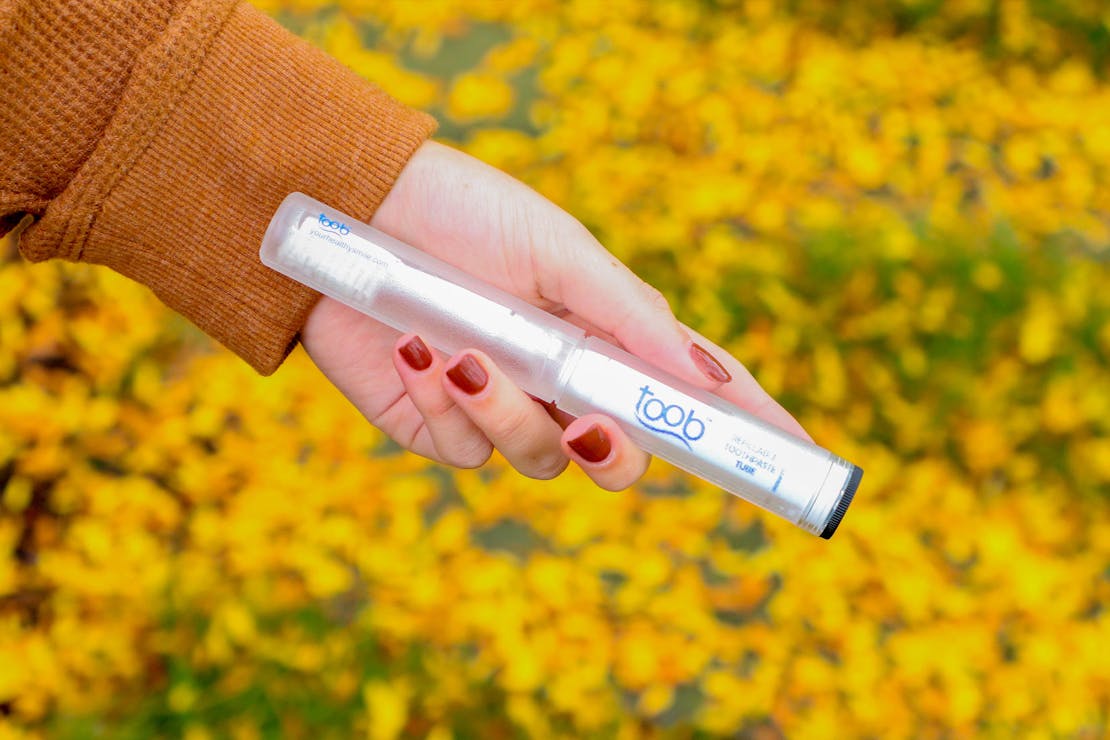 Aurelle
TOOB Brush
Sick of digging around in the dark for that tiny travel tube of toothpaste? Enter the Aurelle TOOB brush, which solves that problem by putting a refillable toothpaste tube right in the handle of the brush. Its flat base allows it to stand, which keeps it sanitary and off hotel counters, and the tube will hold about two weeks' worth of toothpaste. The best part? It's refillable with any toothpaste instead of having to purchase proprietary products. Perfect for the minimalist traveler or tossing in a bag for use after lunch.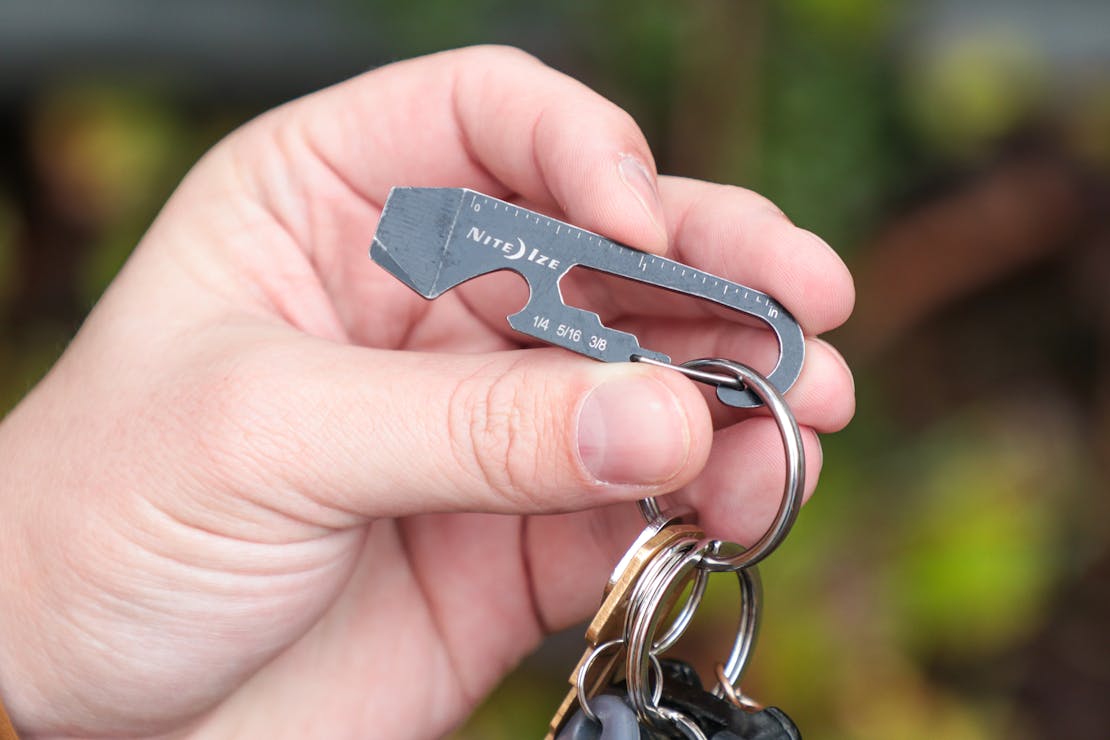 Nite Ize
DoohicKey Key-Tool
If you're traveling this holiday season, this is a gift you'll want to give yourself to be ready for all that Christmas morning unboxing and assembly. With five tools in one tiny package, you'll be ready for whatever gift lands in your—or your kid's—lap. Also great for the frequent traveler, the DoohicKey includes a screwdriver, box cutter, ruler, wrench, and bottle opener on one convenient carabiner-like keychain. You'll always be ready to open deliveries from Prime or Hello Fresh, and with its petite size, you can be prepared without having to bring the whole toolbox.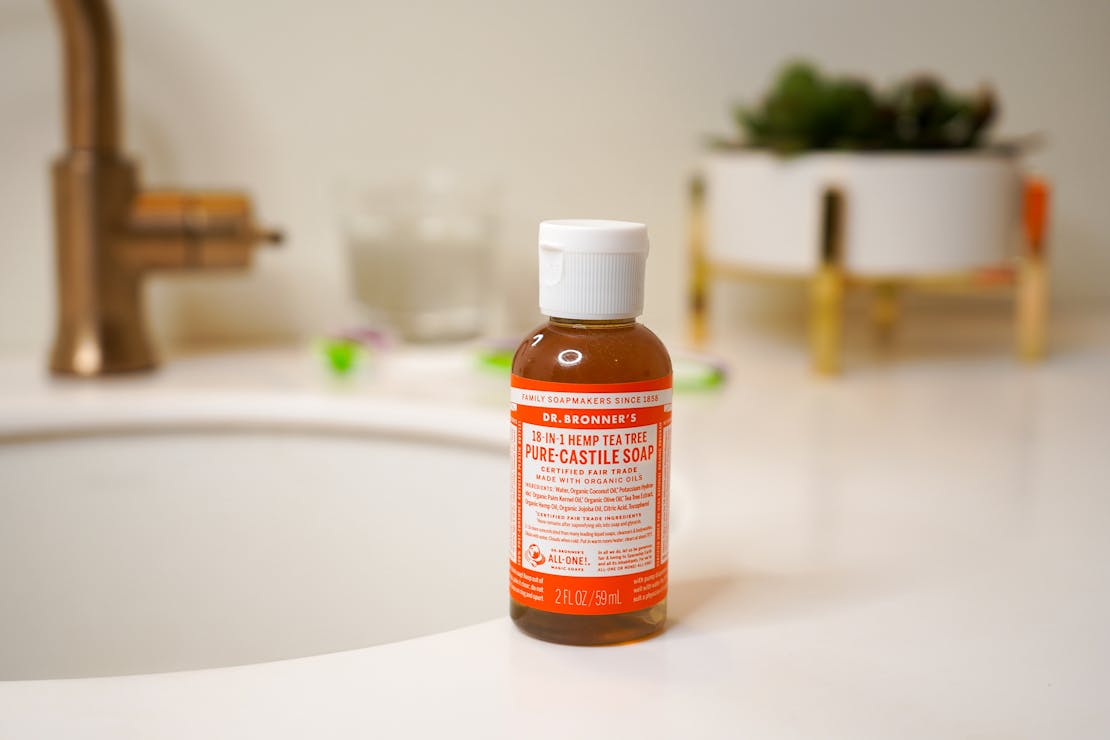 Dr. Bronner's
Pure-Castile Liquid Soap
With 18 different uses, this soap is one of our ultimate packing hacks. It works for washing hair, body, an Airbnb, or even teeth (It still tastes like soap, though, so this might not be an application you want to recommend!). This is the original eco-friendly, minimalist cleaner, with scents ranging from peppermint and eucalyptus to tea tree, lavender, citrus, and rose. Bottled in 100% post-consumer recycled packaging, non-GMO and Fair Trade Certified, it's good for head-to-toe cleaning and good for the planet.
02

Under $25
If you're really looking to impress the gear-obsessed friends in your life, find something they might not think to get for themselves. Luckily, some of our favorite gift ideas are less than $25.
03

Under $50
You know what they say—mo' money, less problems for your gear-obsessed friends who will benefit greatly from these useful gift ideas under $50.
04

Under $100
$100, eh? You must really like these people. They'll really like you too after you give them one of our favorite top-tier gifts.
05

Everything Else
For the notoriously picky friend, these gift card suggestions and a selection of our highest-rated gift ideas should do the trick.
Other Gift Ideas

Huckberry
Gift Card
Perfect for the person in your life who's always exploring—eating their way through Italy, shopping their way through Milan, or sipping coffee in the streets of Seattle. Huckberry has a ton of sophisticated, durable gear that looks good and works even better.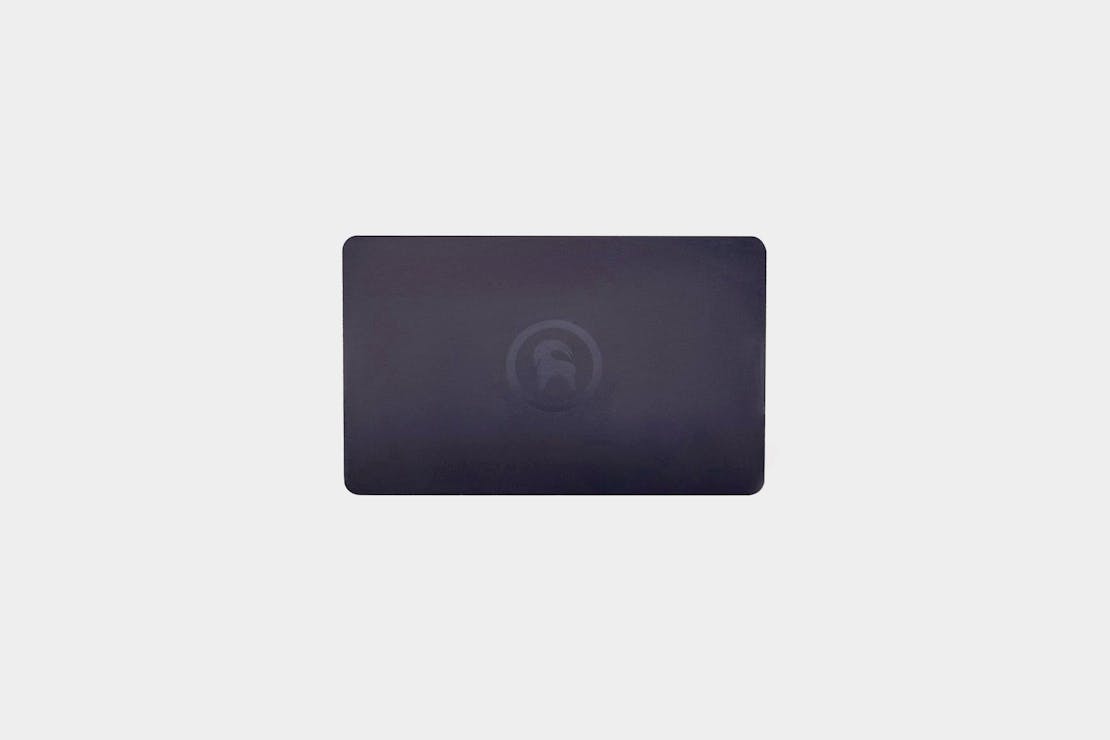 Backcountry
Gift Card
Whether your favorite gear enthusiast enjoys exploring the city or venturing into the great outdoors, they'll be able to find the gear they need to get them there with a gift card from Backcountry.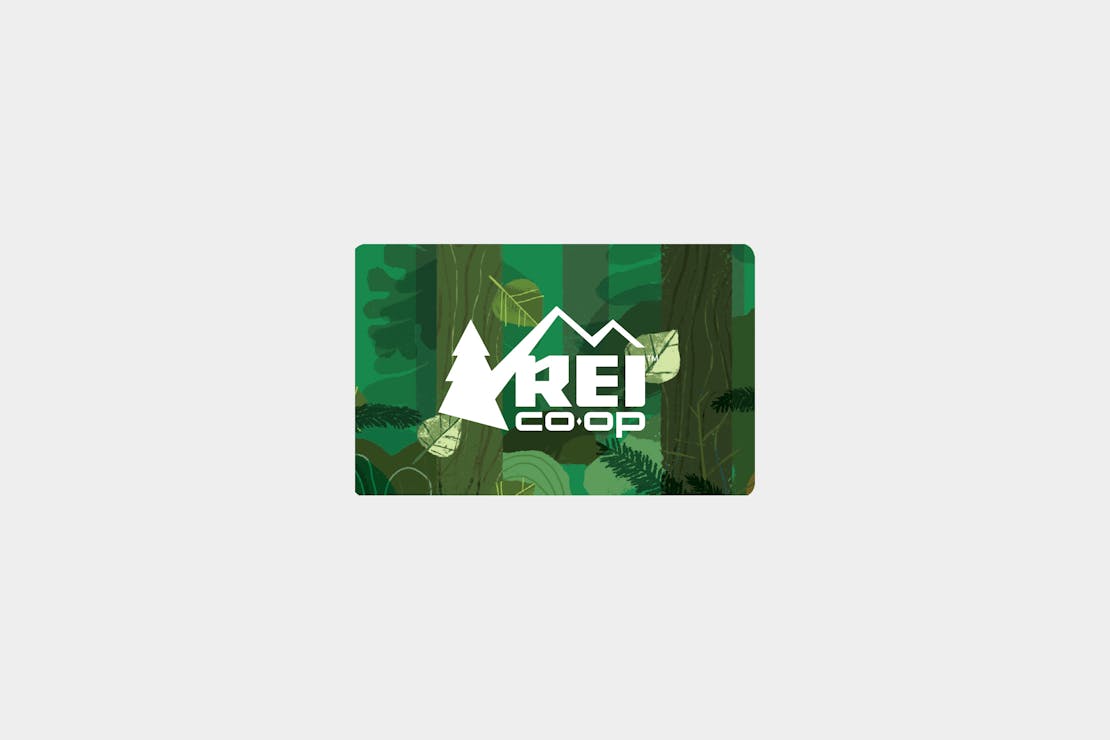 REI
Gift Card
Sometimes, the best gift is letting your loved one pick out their own gift. REI offers a huge selection of stuff for all kinds of travel, although it's best known for all of its hardy outdoor gear. REI is also all about sustainability—perfect for your favorite eco-warrior.

Cotopaxi
Fuego Down Jacket
Lightweight, warm, and responsibly sourced, this jacket will keep you cozy all winter long. While it's not going to keep you dry in a heavy downpour, it does have some water resistance going on. You can also check out the funky colorways if your special someone loves a splash of color.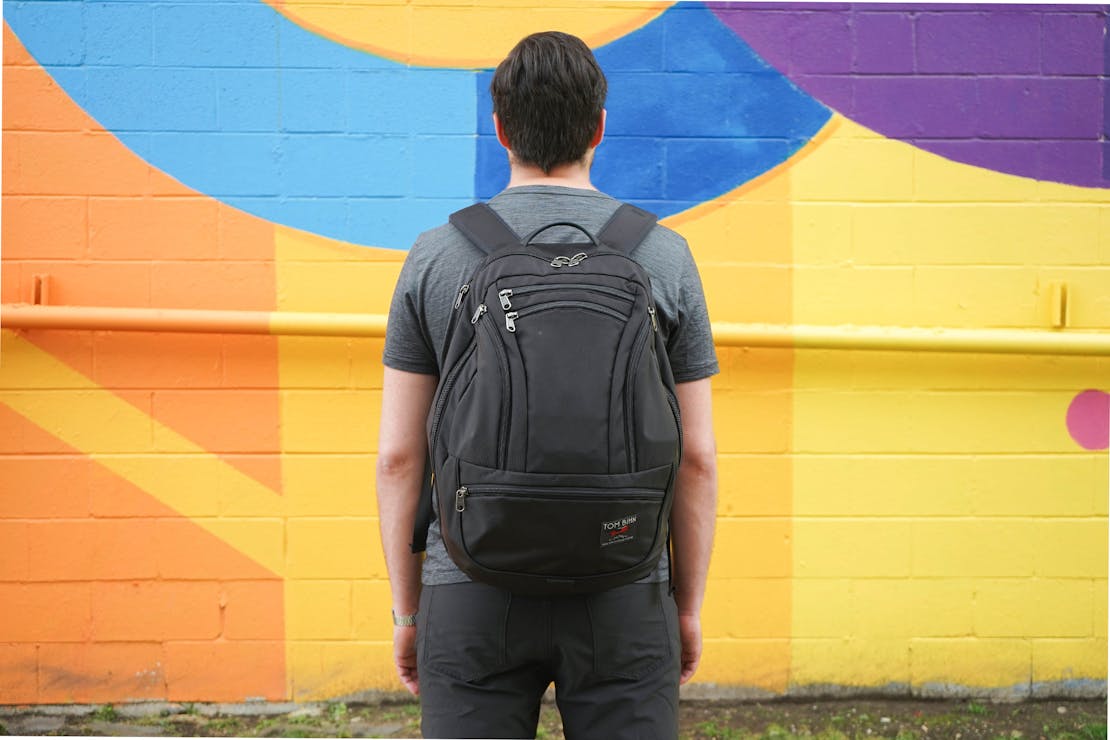 TOM BIHN
Synik 30
You'll have a friend for life once they get their hands on your gift of the Tom Bihn Synik. One of our highest-rated travel backpacks to date, the Synik is perfect for the person in your life who knows what they want. With some awesome options for customization and additional accessories, they'll be able to make this pack work for them.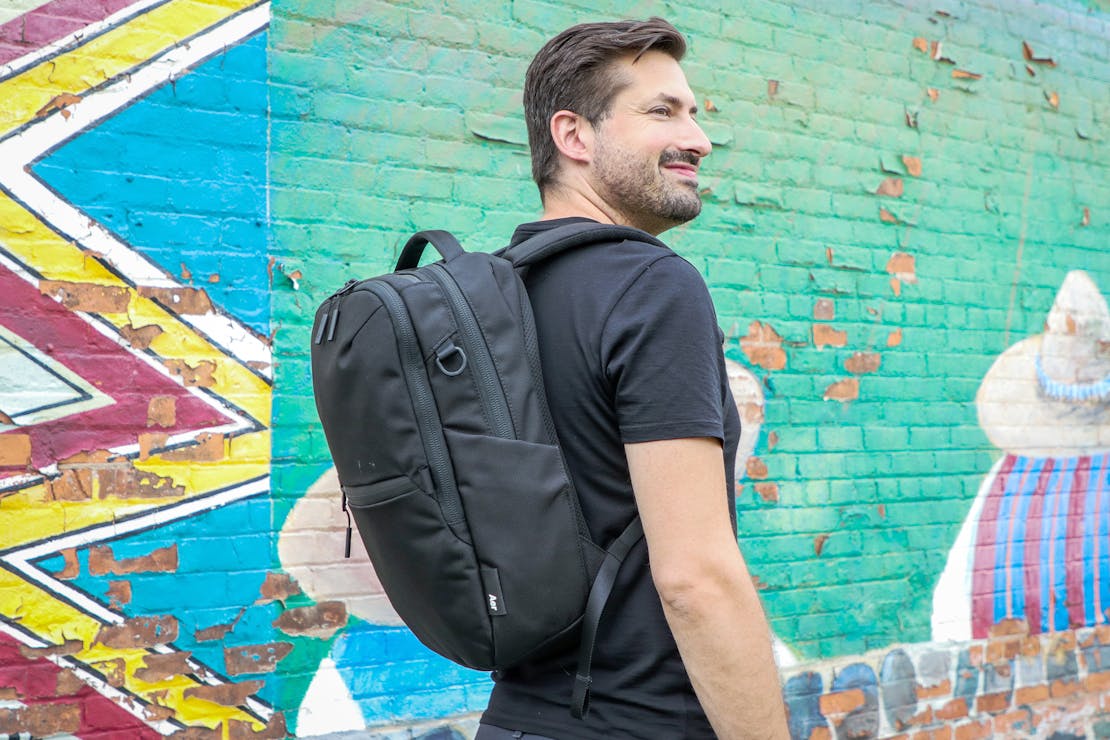 Aer
City Pack
Stay organized all day, anywhere you roam, with the Aer City Pack. It includes a grab-and-go pocket for sunglasses and smartphones; a front pocket for pens, a tablet, a mouse, cords, and more; and a main compartment meant to hold a laptop, plus plenty of additional pockets for additional gear and tech. Be sure to take advantage of the dedicated pocket for a Tile tracker or Apple AirTag, which eliminates the need for a separate pouch for Bluetooth trackers. Made from Aer's ubiquitous, durable 168oD CORDURA ballistic nylon, everyone can appreciate the fact that with the City Pack, there's a place for everything, and everything is in its place.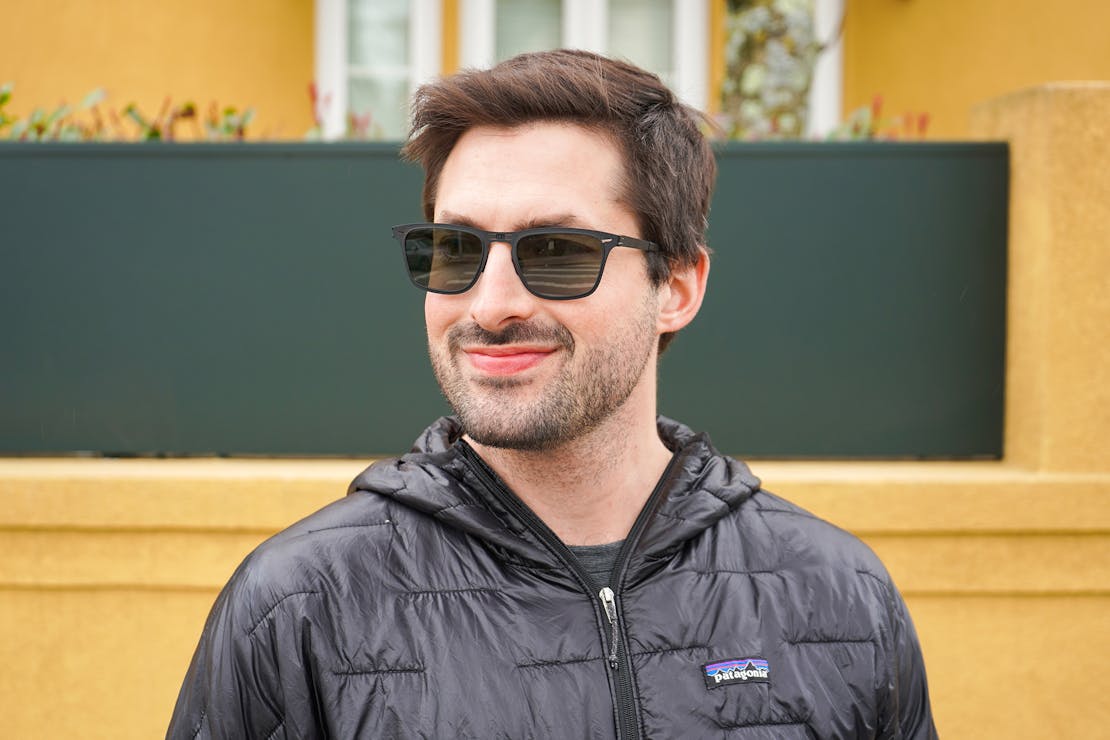 ROAV Eyewear
Franklin Sunglasses
This is the gift they'll never think they need until they get their hands on them. The ROAV Sunglasses come in a range of styles to suit all styles, and even better, they're foldable. Yep! Foldable sunglasses that are lightweight, pocketable, and strong at the same time. Throw them in any pack, sling, or pocket, and they'll always be there if they need them.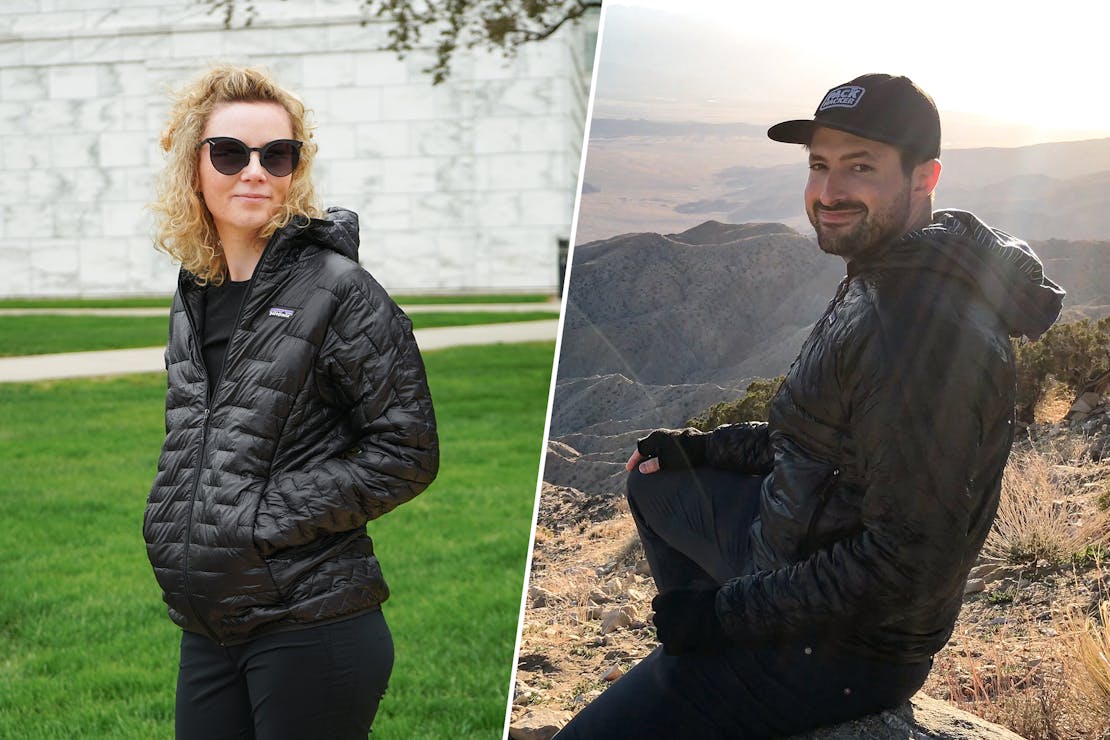 Patagonia
Micro Puff
With a hard-to-beat warmth-to-weight ratio and some awesome packability, your loved one will never want to venture into chilly weather without their Micro Puff, and they'll have you to thank! To add to that, it's also filled with synthetic insulation that's on par with the warmth to weight ratio of Goose Down—it's even fooled some testers!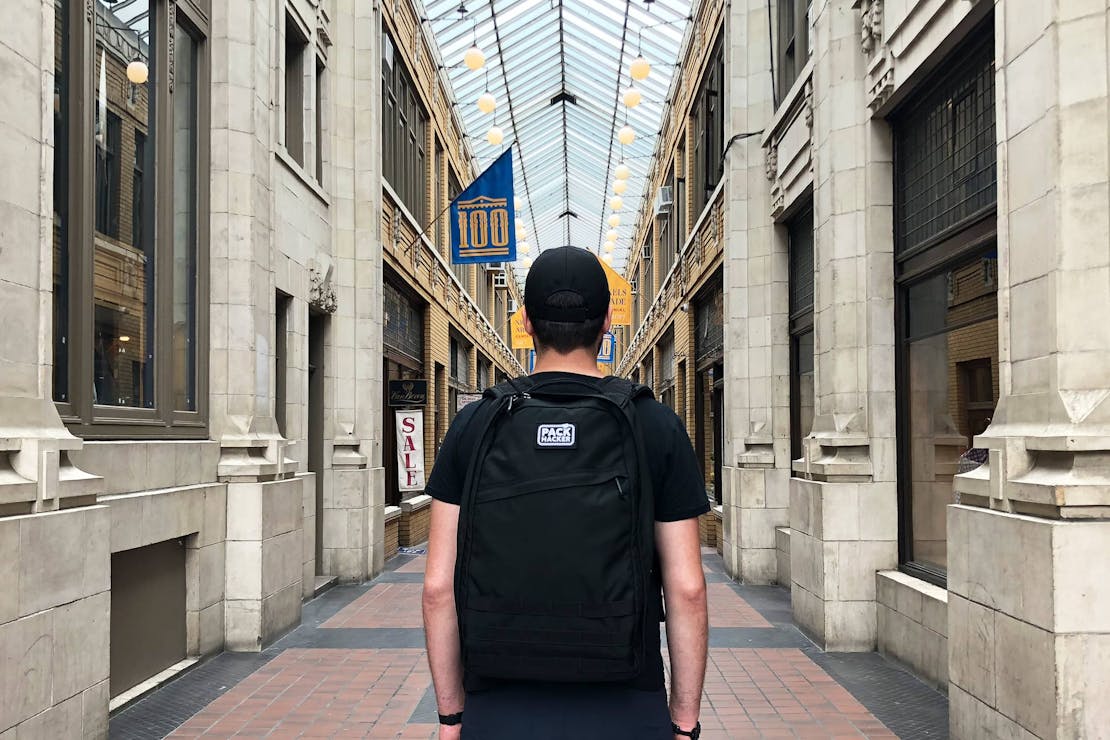 GORUCK
GR1
Keep your adventurous friend doing what they love to do with the GORUCK GR1. This thing is built to last, reliable, and has functional features making it an ideal companion for exploring in the city or the great outdoors. A great gift for your loved one who's known to push their gear to the limit.

Bellroy
Tokyo Wonder Tote 12L
If this isn't already on your list, it totes should be! Jokes aside, the Bellroy Tokyo Wonder Tote 12L is an excellent choice for the person in your life who crosses the city daily and enjoys the occasional picnic. With Bellroy's signature internal organization and amply-sized external pockets, every piece of gear has a home and can be found easily. That means no searching for headphones while commuting to work or for the wine opener when the first bottle is gone after lunch in the park on a Saturday. The main compartment isn't huge; however, for a tote, we feel the capacity is more than capable for most uses. Plus, it fits up to a 14-inch laptop!

EVERGOODS
Transit Duffel 35L
If you're buying for a traveler who does it all, you might as well get them a duffel that can, too. The EVERGOODS Transit Duffel 35L is crafted from durable materials, has wholesale organization that doesn't get in the way, and has multiple modes to carry for a seamless experience, whether they're traveling across town or the globe. Some may feel that the internal organization isn't enough for their needs; however, we think that the segmentation offered by the Transit Duffel is enough to secure your gear but isn't so limiting that you can't use it for any trip imaginable. At the time of writing, it only comes in black, so it might not work for the person in your life who loves vibrant colors. However, black goes with everything, right?
Wrapping Up
And there you have it, Pack Hacker's gift ideas for all the beloved travelers in your life! If nothing on our list sparked your interest, your friends miraculously have everything on it, or you just love reading about travel gear, check out our other gear reviews and subscribe to our YouTube channel. It's pretty much the best way to stay up to date on the latest and greatest in travel gear. (To be fair, we're a little biased.)