Genki Covert Dock Mini Review
The Genki Covert Dock Mini offers a portable way to play your Nintendo Switch on a big screen without the hassle of bringing a larger dock.
Our Verdict
Unlock the Pro Summary
Save time. Get access to brief summaries of our reviews so you can browse and make decisions more efficiently.
Pros
Small enough to fit into your sling or tech pouch
Plastic exterior is durable and looks sleek
Can run 4K video output
Cons
Front face tends to get smudged up
No USB-A port for accessories
Can't charge larger devices while playing
Recent Pack Hacker Video
Technical Details
Weight (oz)

1.7 oz (48.2 g)

Without cables

Weight (oz)

3.5 oz (99.2 g)

With included USB-C cable

Dimensions

1.35 in x 1.66 in x 1.3 in (3.4 x 4.2 x 3.3 cm)

Notable Materials

Plastic

Manufacturing Country

China

Warranty Information
Full Review
Okay, we know what you're thinking. A Nintendo Switch? While traveling? Aren't you supposed to enjoy the moment? Well—here are a few scenarios for you. What if you have a 2-hour layover that turns into 6 hours? What if a light rain turns into a torrential downpour and you forgot your umbrella?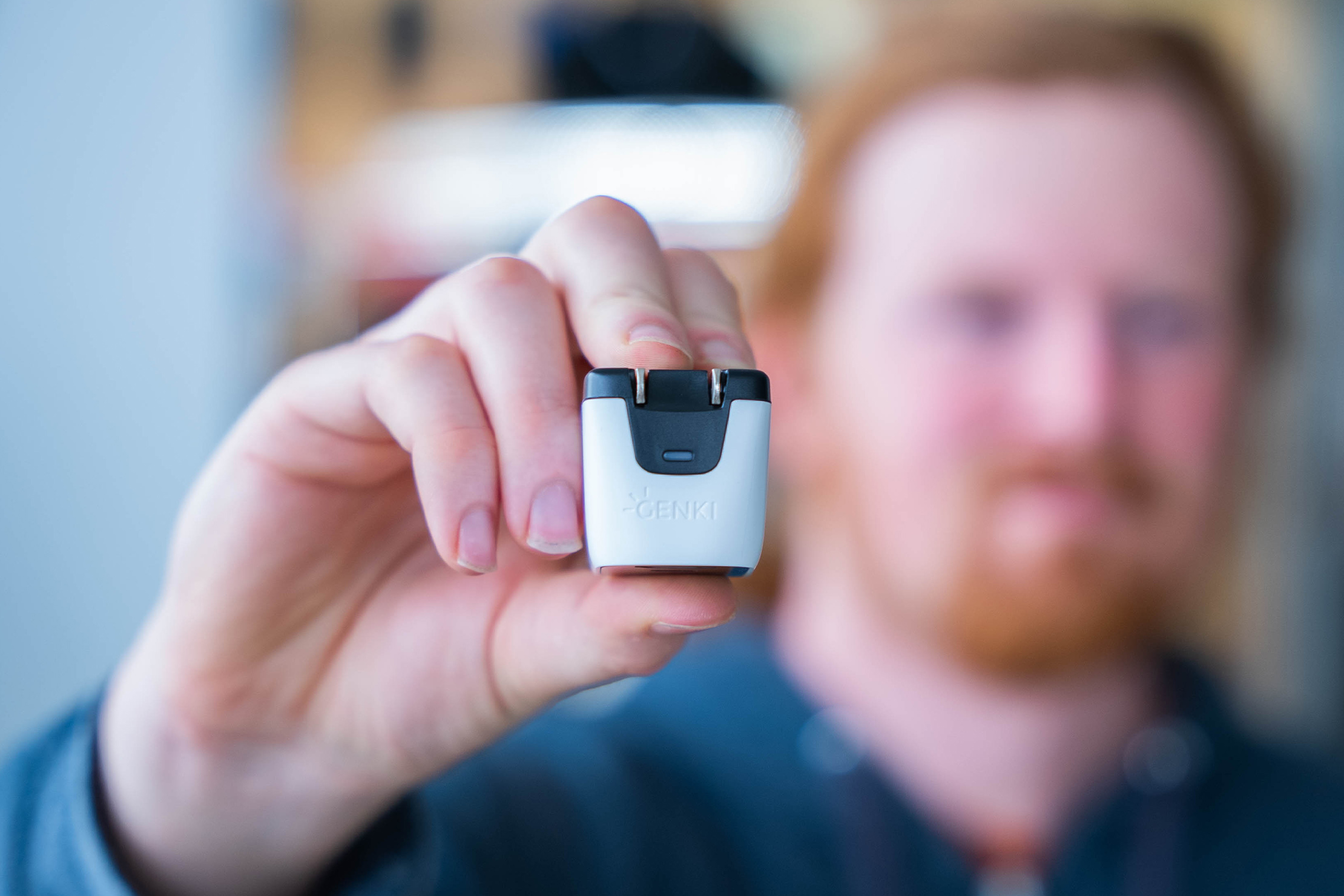 Jokes aside, the Switch is a great way to stay entertained and connected with friends back home while on the go. When the Switch first came out, third-party docks had a lousy reputation for frying game systems. Will the Genki Covert Dock Mini be a success or cause a fire? Let's find out!
The Rundown
At the time of writing, the Nintendo Switch is the fifth greatest-selling game console of all time. By the time you read this, it might be fourth because the PS4 isn't Sony's newest offering. This is important to mention because the Nintendo Switch is hugely popular. Odds are, you know someone who owns one. Maybe you even know someone who owns two—it isn't that uncommon.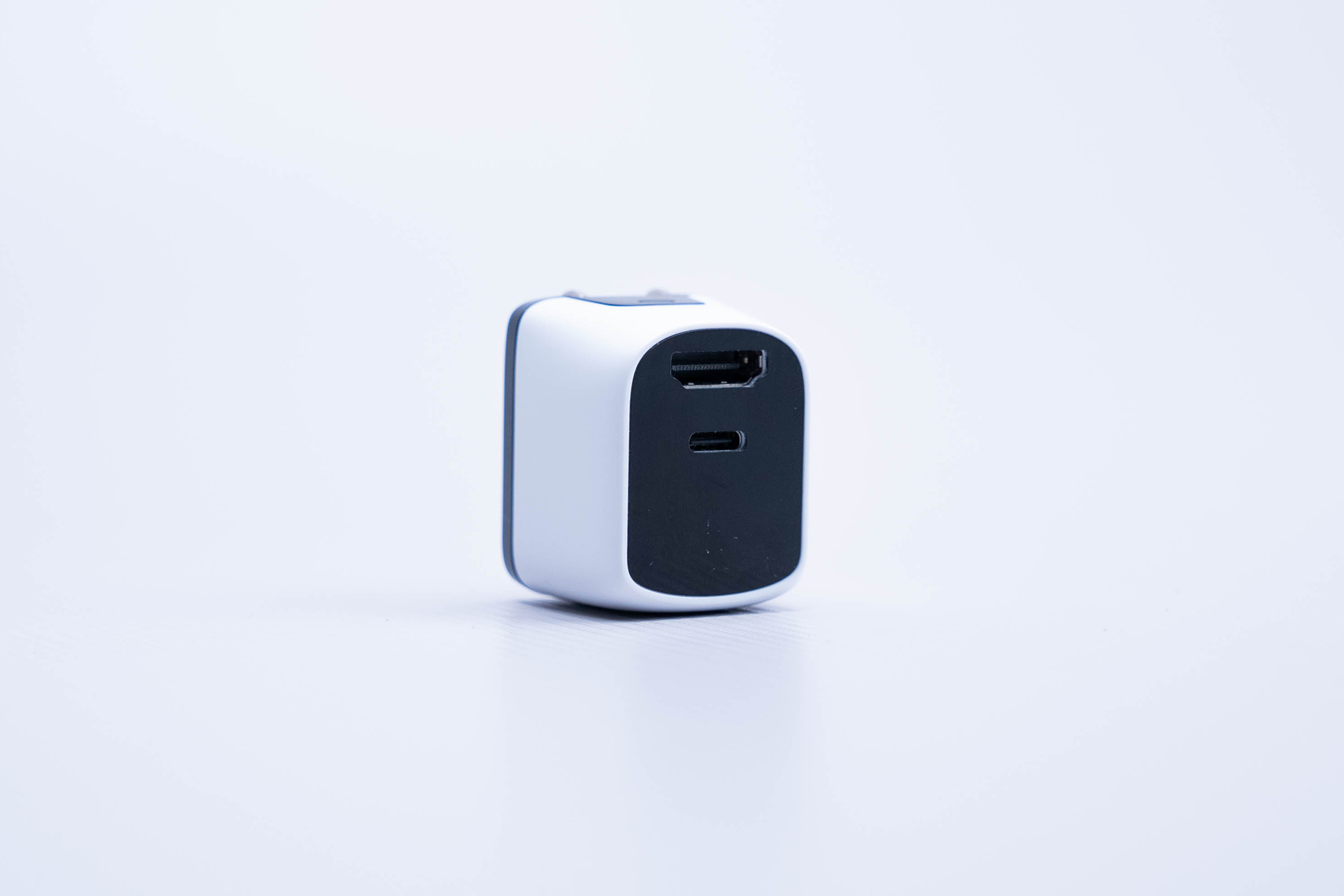 The best part about the Switch is its immense portability. You can switch from docked mode to handheld in a flash, so it's naturally become a favorite for traveling gamers and parents hoping to keep their kids entertained on long plane rides.
A big bummer about traveling with your Switch is the dock size. You can just bring the handheld console—no dock, but when you arrive, you're stuck playing on a small screen while the television in your hotel, Airbnb, or great-aunt Sally's spare bedroom stares at you. That TV is so old, it doesn't even have an HDMI port, so it's probably for the best you didn't bring the dock anyways.
Before the Genki, you've got two options. Travel without the dock and stick to handheld mode, or bring the large dock from home and waste space in your pack. The Genki solves that issue—and a few others, too.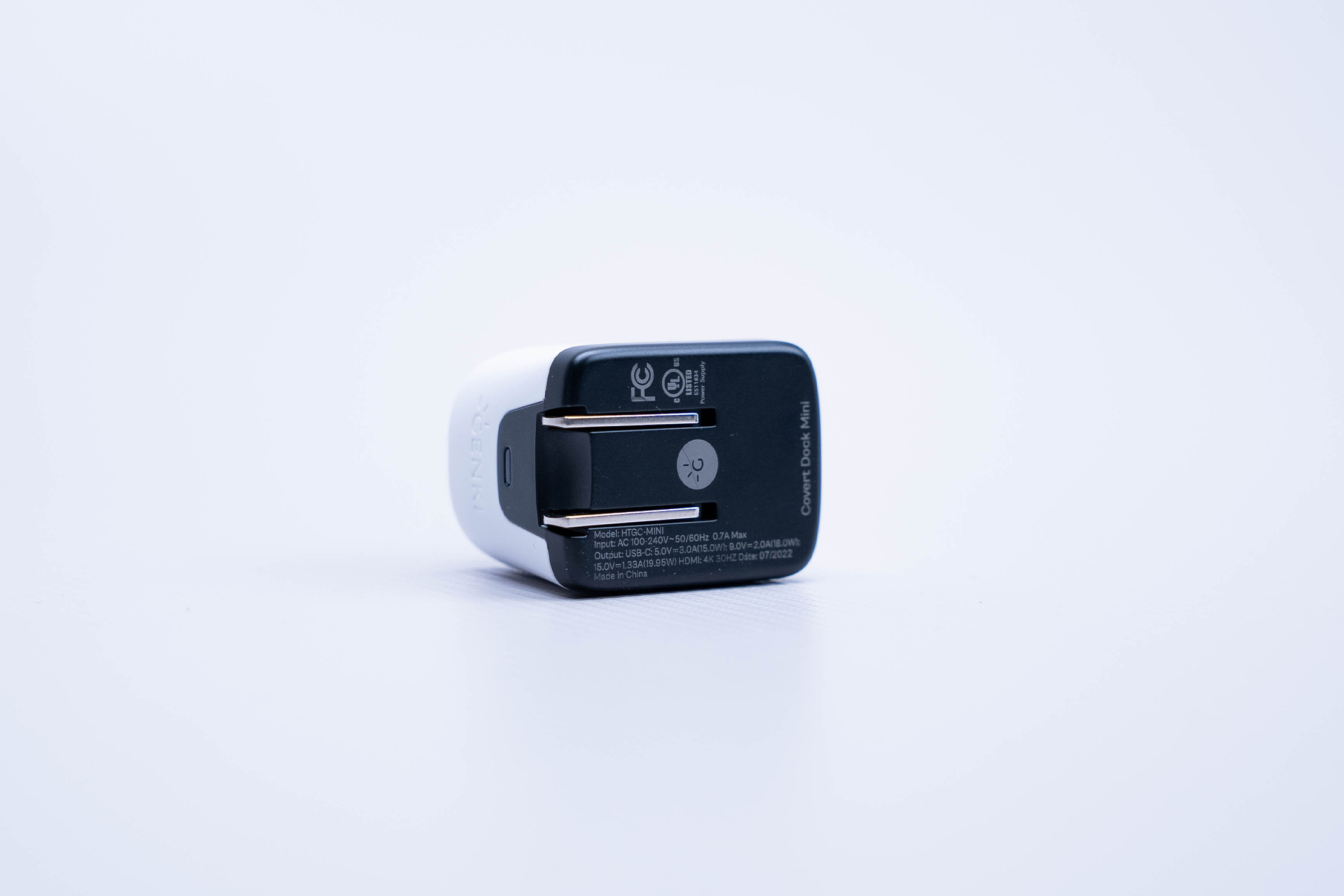 The first thing you'll notice about the Genki Covert Dock Mini is its size. It's roughly the size of the standard wall charger that used to come with iPhones. There's a larger model—the standard Covert Dock, which is closer to the size of the wall charger that comes with an iPad. That one has three ports: HDMI, USB-A, and USB-C.
On the Mini, we've got just two: HDMI and USB-C. Without the inclusion of the USB-A, we're missing the opportunity to use a wired controller, ethernet adapter, or other wired accessories. If you don't plan to use any accessories with this while traveling, you can save some space by going with the Mini. You'll want the standard size if you can't live without your wired GameCube-style controller.
One note of importance is that you need to use a USB-C 3.1 cable for the dock to work. It comes with a cable, but if you want a different length, it needs to be a 3.1 cable. The included one is six feet and braided. One of the ends has a right-angle plug, so it stays out of the way of the HDMI cable and goes in the direction of your choice. Well, as long as your intention is left or right. With the Covert Dock Mini, you'll get 4K output, whereas the standard size will only get you 1080p. That isn't a massive deal with the Switch, but some of you will care about that detail!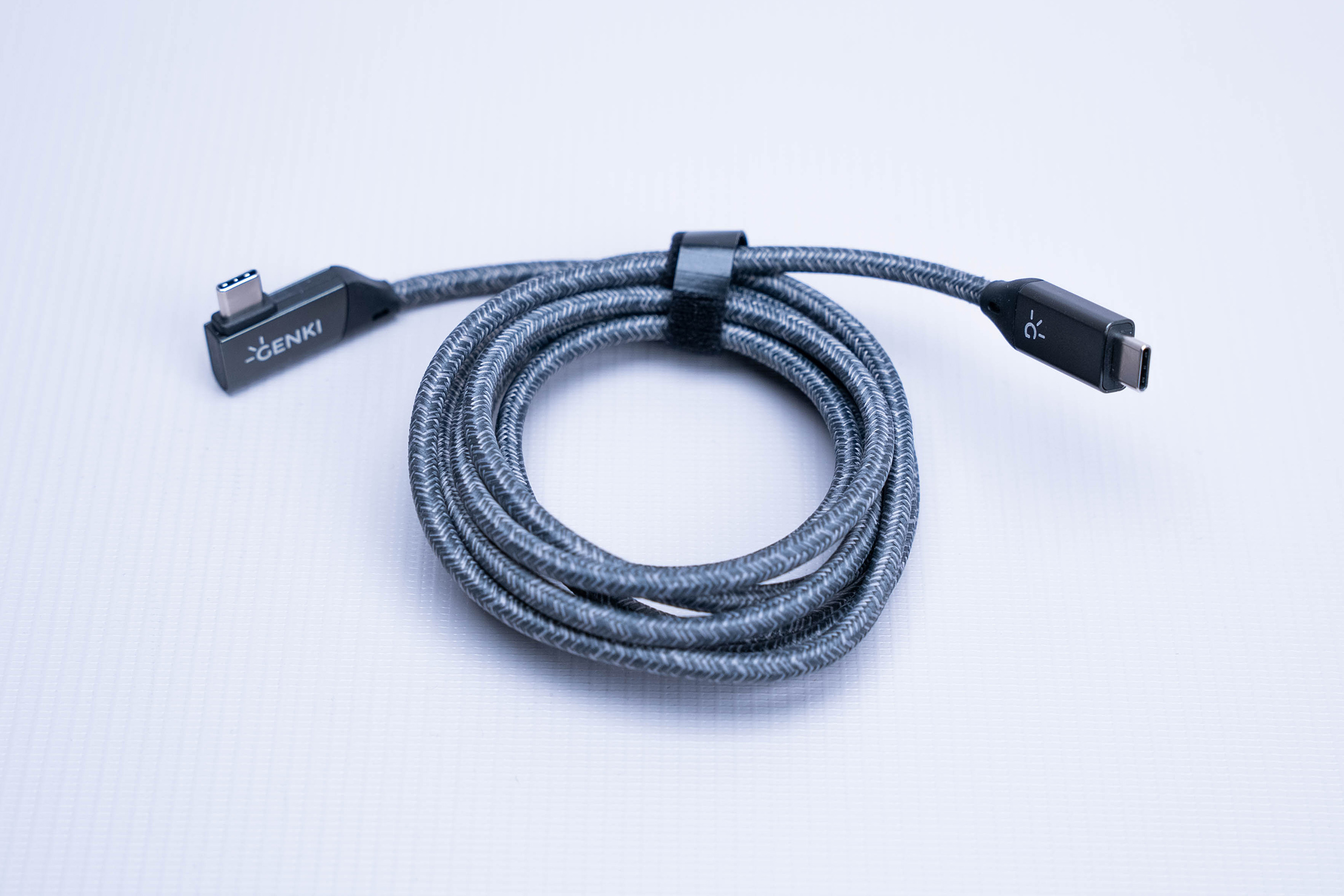 The Genki Covert Dock Mini is made mostly of plastic. The sides feel durable and are sleek looking. The front face is prone to smudging but cleans easily. The back side (where the plug is) is black and made of the same plastic as the sides. The prongs are durable and haven't bent. They haven't fallen out of any of the plugs we've tried, either.
Packability
If you aren't super familiar with the Nintendo Switch—maybe you're thinking about getting one or looking at this item as a gift—this thing is remarkably small. The dock that comes with the Switch looks like a brick. You can fit it into the palm of your hand but not your pocket. It's crafted from plastic, so you don't want to throw it in your bag willy-nilly. If you're bringing it, you must take the time and space to accommodate it.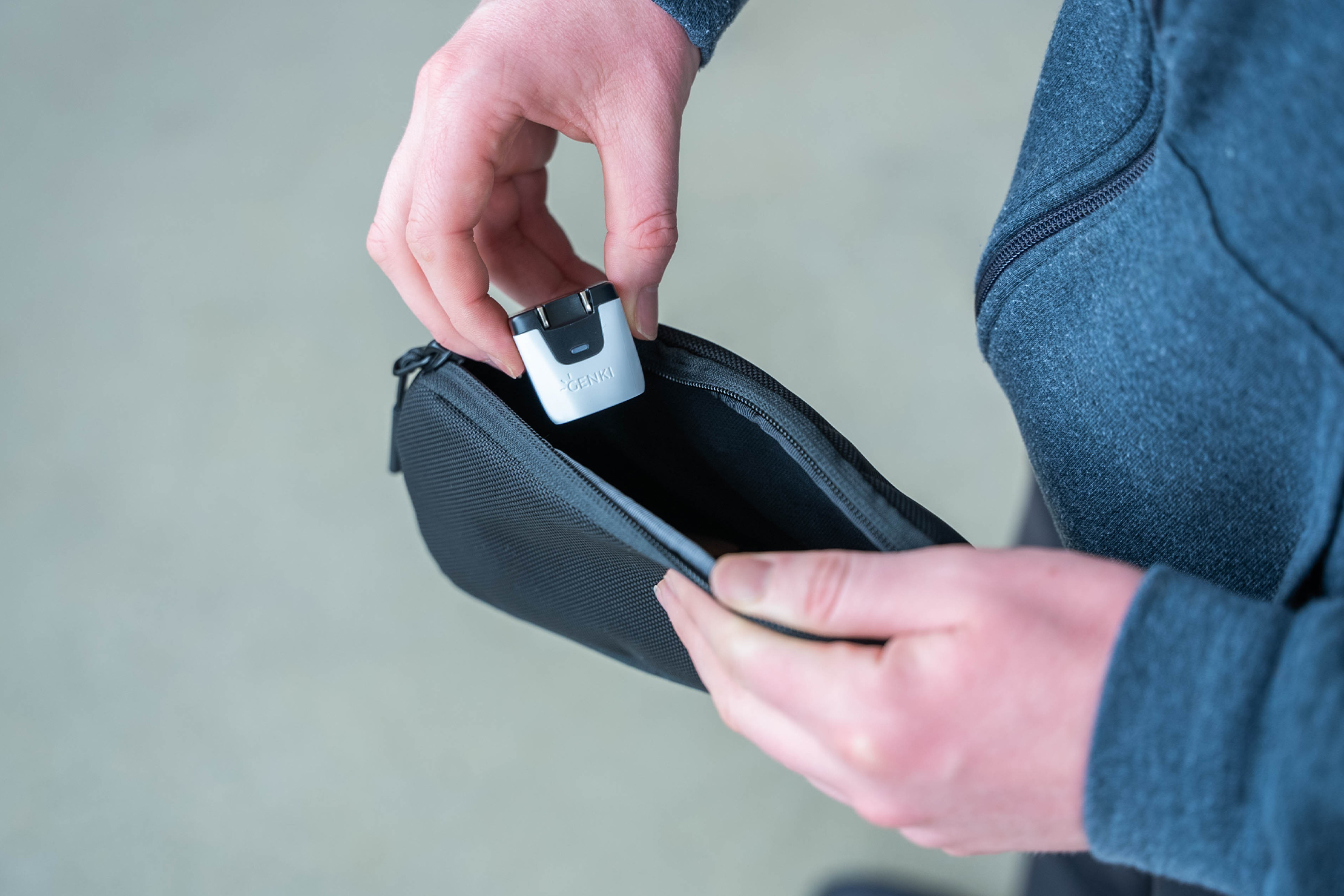 With the Genki Covert Dock Mini, this couldn't be further from the case. As we've already touched on, it's tiny. The plug folds into the body, too, so it slides nicely into your sling or the liner pocket of your daypack. Heck, it'll even fit well inside your tech kit.
Quick Comparison
We don't have a ton to compare this dock to. We've already talked about how it compares to the standard Nintendo Switch dock you have at home, so we won't beat that to death.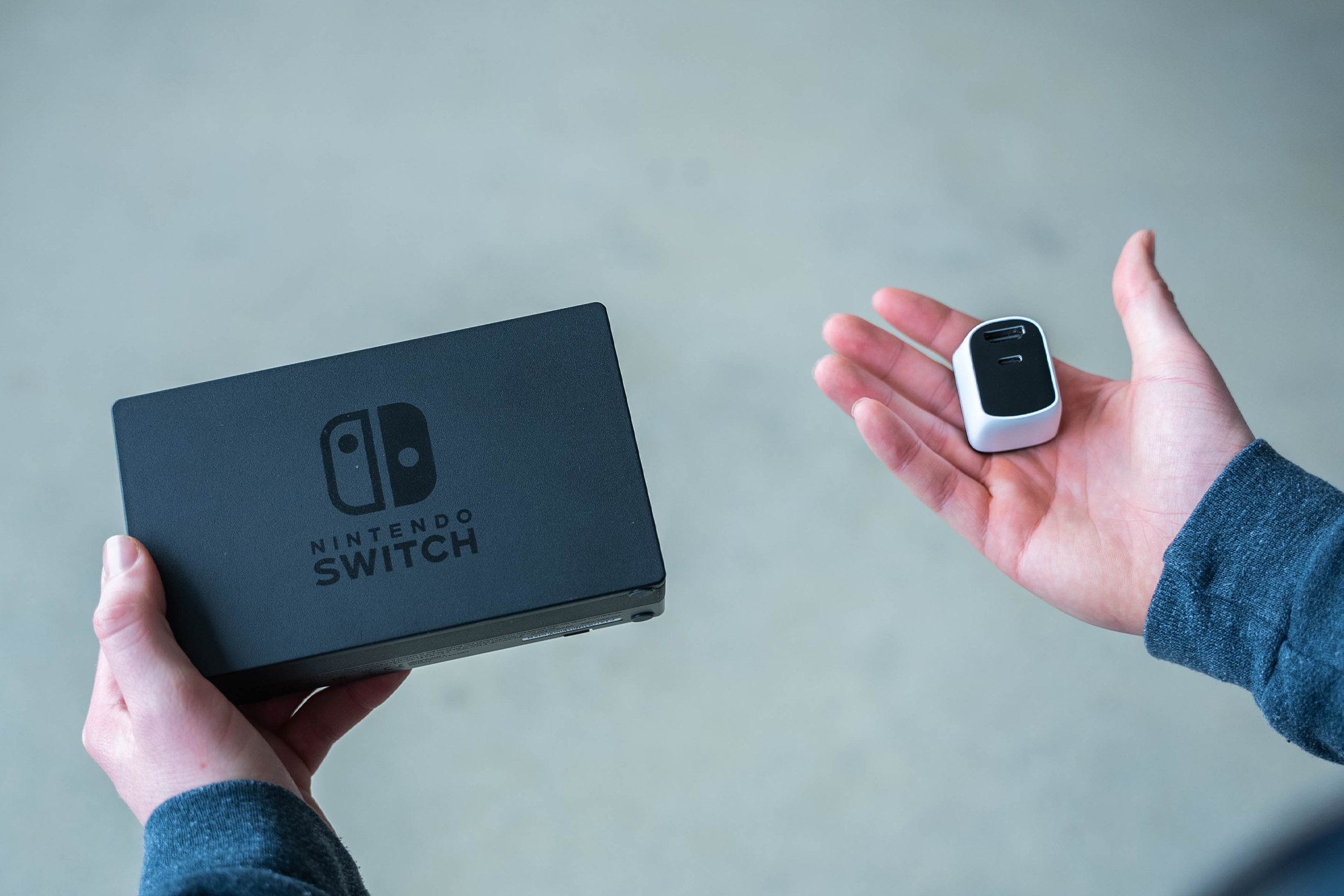 When the Nintendo Switch first came out, there were many of these docks on the market. Seriously—Amazon was crawling with them. Sounds great, right? Wrong! Many of them ended up frying Nintendo Switch consoles. Something about how they were wired caused the Switch's M92T36 PD chip to fry, leaving the portable dock useless because your Nintendo Switch was broken.
Although we haven't used this dock as long as we've used the one that came with our Nintendo Switch, we have no issues with it. Our battery health has remained the same (without a scientific test), and it's super handy. Plus, the Covert Dock Mini can do many things that the standard one can't.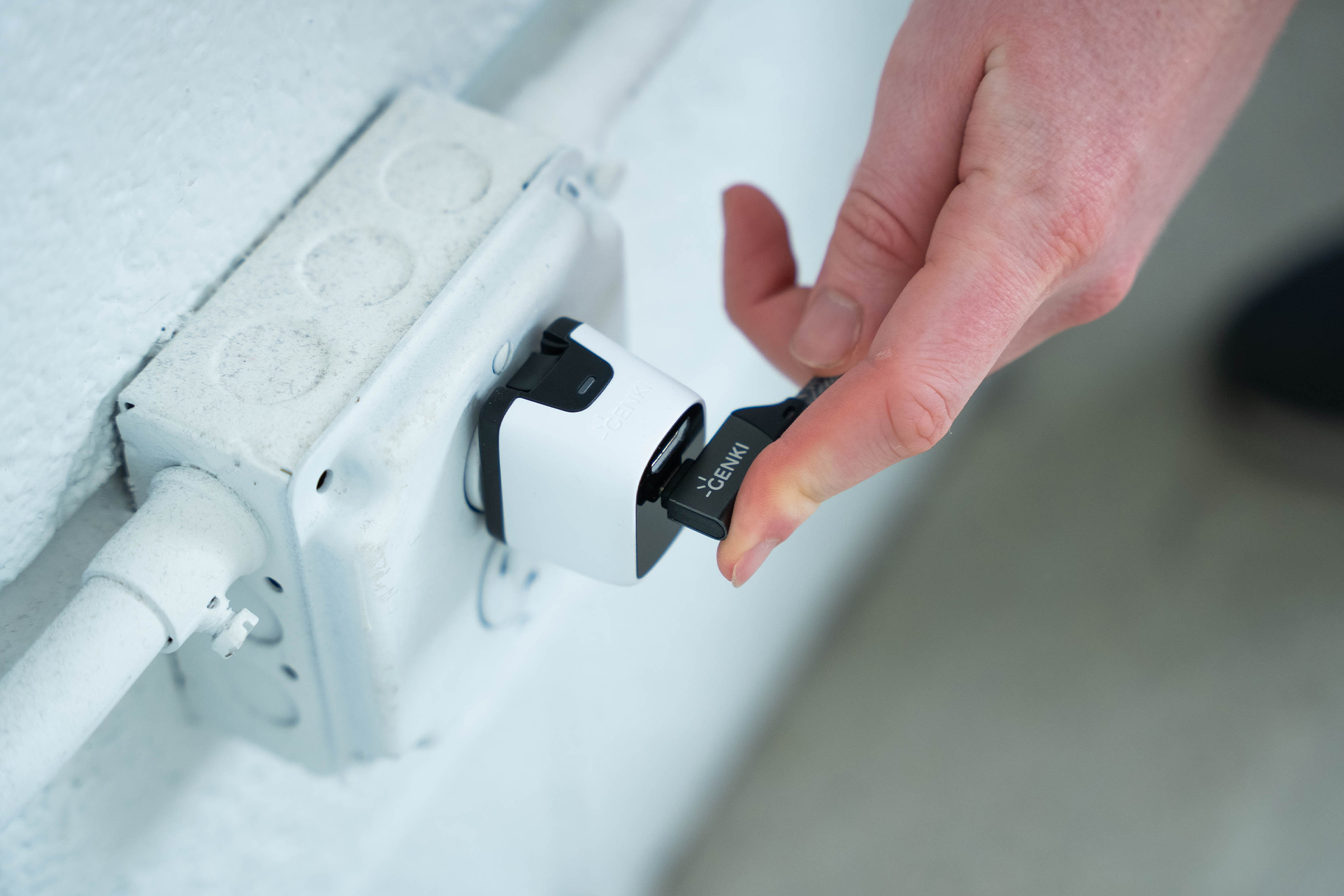 If you also have a Steam Deck, you can use the Genki to play it on a TV, projector, or monitor. In fact, you can use it for just about any screen that can be played or displayed on another window. It's nice to play games on something larger—even if you still have to use the Steam Deck as a controller. The output of the Genki isn't enough to charge the deck while gaming—you'll slowly lose power as you play, but if you start with a full charge, you should be fine.
Overall, the Genki Covert Dock Mini for Nintendo Switch is a great way for gamers to stay entertained while traveling, whether you have downtime on a business trip or want something to remind you of your home as a digital nomad.
Usage Timeline
Initial Usage
Condition: Excellent
Tiny form factor when compared to the size of a standard Nintendo Switch dock
Feels as durable as other wall chargers we've tested
Included 3.1 USB-C feels durable enough for travel
2 Weeks of Use
Condition: Excellent
The device is easy to use and set up
Front plastic tends to get smudged up/li>
No issues with the plastic breaking or showing signs of wear
Access the Pro Community Discussion
Get your questions about the Genki Covert Dock Mini answered from our team and the Pro Community right here on the page. Plus, join discussions with other members about gear, guides, and more.
Other Productivity & Tech Reviews