Say Hello to Pack Hacker Pro
Pack smarter. Travel farther. Join our community of travelers & gear enthusiasts.
Unlock Exclusive Content
Log into Pro to view step-by-step videos of how we fit everything on our packing lists into one bag. Want to know more about specific gear? Ask us anything, and we'll show you what you need to know with a video walk-through. Access our Pro Video Library for deep dives into different gear categories, and save time with the Pro Summary at the top of every review.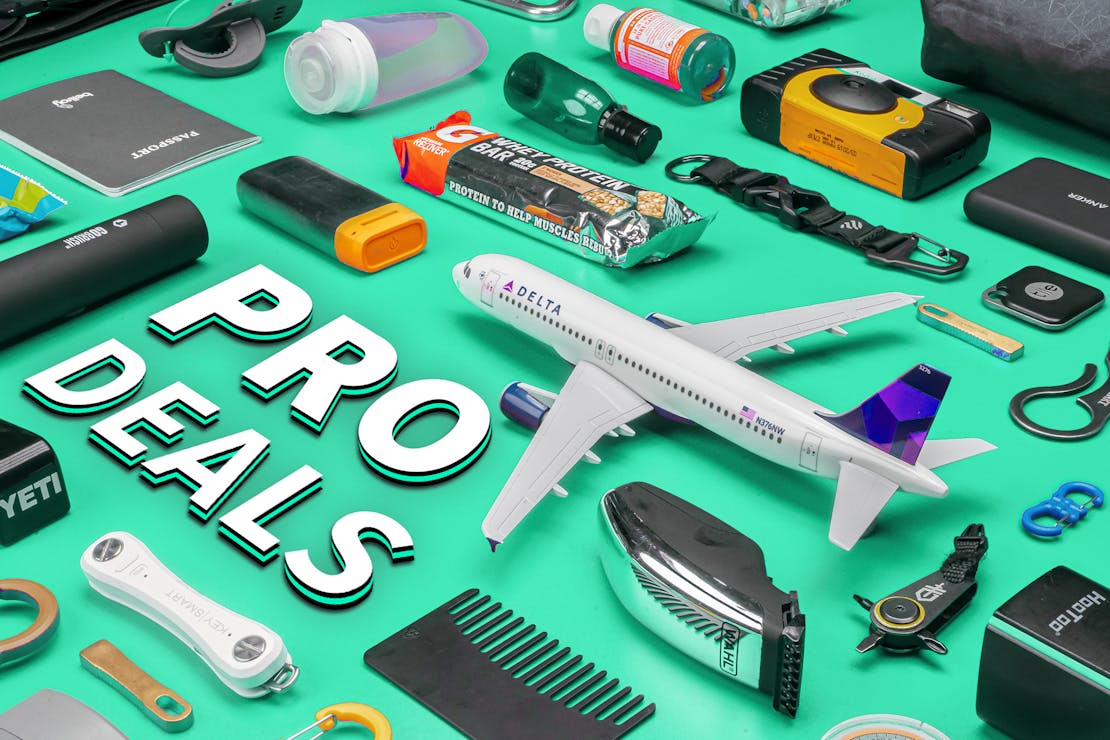 Deals, Deals, Deals
Get discounts on gear all year round, so you don't have to wait for a sale to outfit your travel kit. You'll likely save even more with the deals we score. We partner with dozens of the best brands so you can save on top-rated gear. When you're getting ready to travel, your membership will pay for itself with the savings!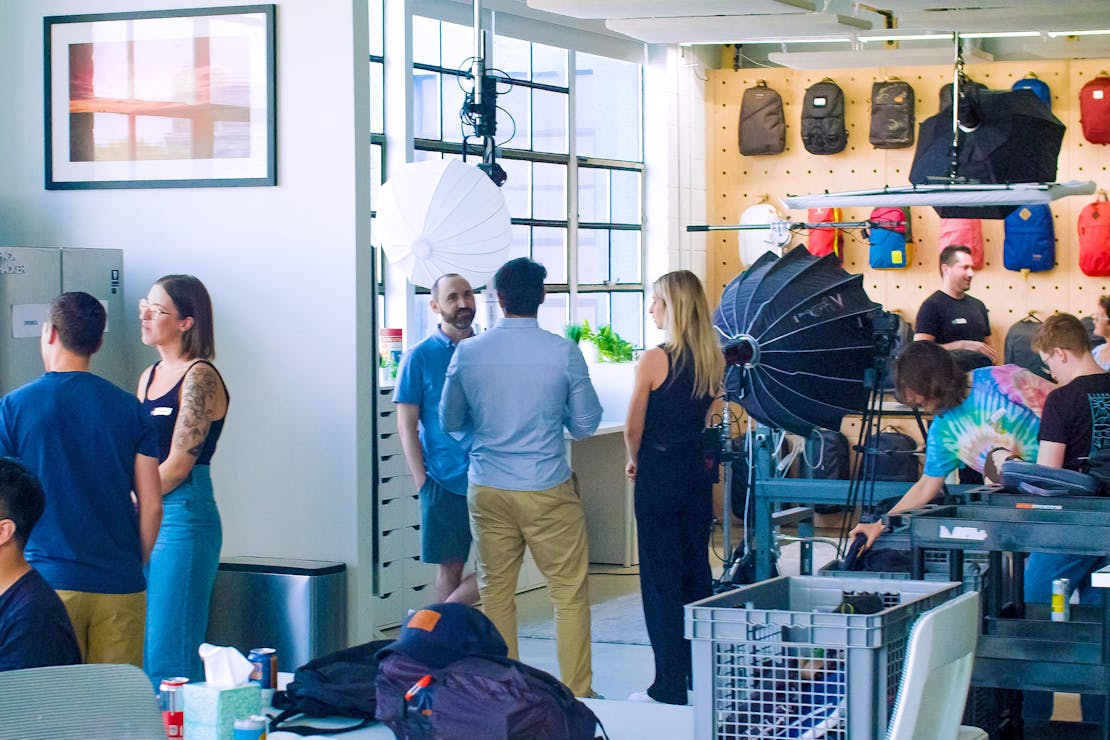 Join the Pro Community
Ask questions, share experiences, and connect with other travelers—including our team members—in the Pro Community. With discussion topics from which sling to pick to the best camera lens, you'll get the best tips in Pro! You can hang with us at Pro meetups, where we bring the virtual neighborhood to real life, and you're always welcome to visit our Detroit studio!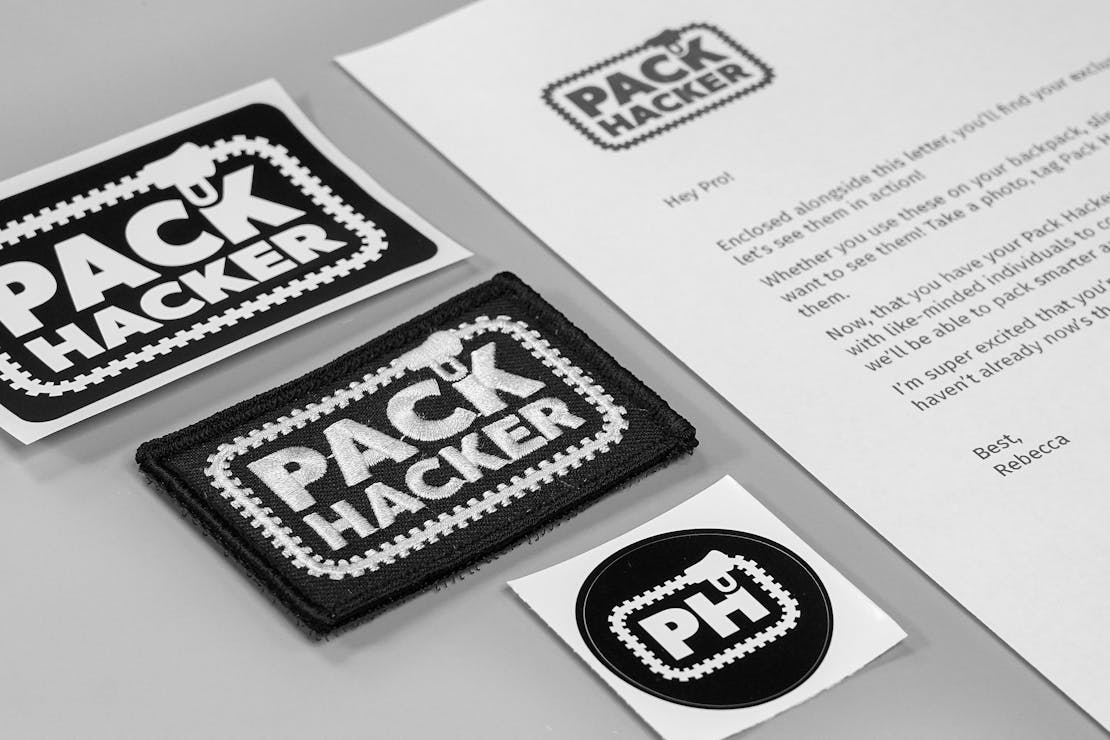 Get a Welcome Kit
Pro members receive a Pack Hacker patch and stickers you can't get anywhere else as a bonus for signing up. Attach them to your backpack, sling bag, water bottle, laptop—whatever you want—and let people know you're part of the Pro Community. We ship worldwide!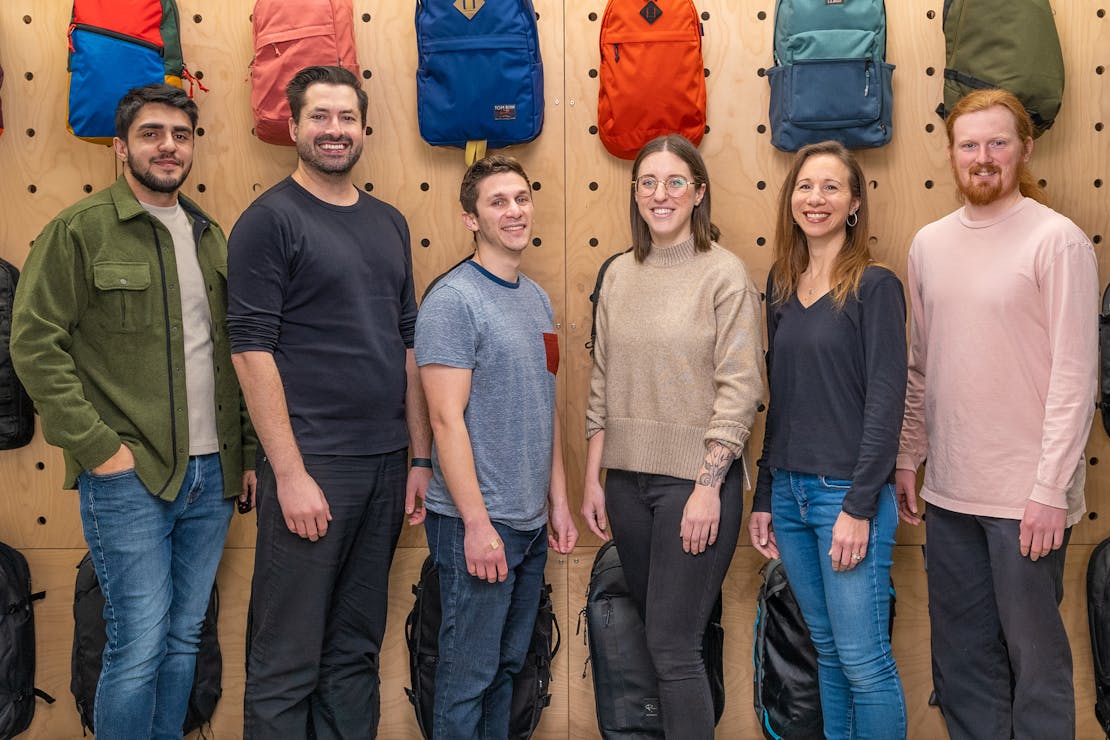 Support An Independent Company
We never accept payment in exchange for positive reviews. We're not owned by another brand or parent company. We make independent, unbiased reviews of interesting gear—and that's how we think it should be. By signing up for Pack Hacker Pro, you support us so we can keep it that way.
Join Pack Hacker Pro
Connect with us and other like-minded enthusiasts. Access exclusive benefits and content you can't get anywhere else. Support an independent company.
Additional Pro Benefits
check_circle_outline
Browse Ad-Free
Browse our website ad-free when you're logged in with your Pro account—except for our YouTube videos—for a more streamlined experience.
check_circle_outline
Get Early Access & Sneak Peeks
You'll get early access and sneak peeks to content we're working on—from new gear reviews to guides to packing lists and more.
check_circle_outline
Access Pro Deals
Save cash with access to our private Pro Deals. We're always adding new brands into the mix so you can get exclusive discounts on a variety of different gear.
check_circle_outline
Enter in Pro-Only Giveaways
Get the chance to win free gear. Need we say more?
Become a Member
What other Members are saying about Pack Hacker Pro
​​In Pack Hacker Pro, you're connected to a welcoming, friendly group of like-minded people. You can tap into this collective experience and leverage the community's knowledge of everything from bags and accessories to local travel tips worldwide. It's the perfect evolution for a gear head community.
​Andre C.
​​Pack Hacker Pro helps me make smart travel gear decisions by allowing me to ask questions that I previously wasn't able to ask by just reading a detailed review. The Pack Hacker team and Pro Community are amazing at answering all my numerous questions and have created a safe space for travelers to help each other.
​ ​Keri M.
​​The Pro Community has been nothing but positive and welcoming. I enjoy the vast different perspectives of all the contributors and I would recommend it to everyone—from the less experienced to the more seasoned travelers and gear enthusiasts!
​Kels H.
​​Pack Hacker Pro gives you the chance to provide feedback on gear you use to an awesome team who will take your ideas and thoughts into consideration when doing reviews. Plus, you can talk to others in the community to help you with inspiration, advice, or ideas when deciding how to hack your travel gear.
​​Krishant L.
​​I joined Pack Hacker Pro to support the team that puts together what I consider to be the absolute best content available on the internet for travelers looking to improve their overall travel experience—particularly when it comes to gear. As a member, I am connecting with individuals from around the world who are sharing their equipment choices, and even more importantly, their travel experiences from a perspective that is completely different than my own! The sharing is open, honest, and mature—everyone is looking to broaden their perspective and explore a larger piece of the global landscape.
Gord A.
I can honestly say that if I had not found Pack Hacker, I'd have bought a few bags that would have been huge mistakes. Becoming a Pro member, I've met people from around the world who have experiences with a lot of different products that I am interested in and insights to the different styles of bags and accessories out there. Pack Hacker has helped me find brands that I had no idea existed!
​Arielle D.
While preparing for a 17 day trip to Morocco, I was at a loss for how to pack. The folks at Pack Hacker helped me prepare for my dream one bag travel trip and the entire experience gave me a massive confidence boost. I'll never travel any other way again!
Laura F.
I've always thought I was weird for geeking out about this stuff but I'm glad to know there are plenty of other people out there who obsess about bags and optimizing their travel system as much as I do. Pack Hacker takes the guesswork and stress out of my bag purchases, helping me find the right bag for my needs.
Mino I.
Before Pro, I went through the hassle of buying bags, pouches, and packing cubes that didn't fit the gear I needed to pack. I would purchase, test, ship products back, wait for a refund, and hope the following combo would work together. Now, I simply ask Pro Members & Pack Hacker staff before buying—it's saved me so much time & hassle and resulted in some perfect gear combos. Totally worth the cost of Pro!
Josh G.
Join Pack Hacker Pro
Connect with us and other like-minded enthusiasts. Access exclusive benefits and content you can't get anywhere else. Support an independent company.
Frequently Asked Questions
Currently, we are only accepting payments for the year in full.
You have 30 days to get a refund after the date of purchase. After these 30 days there will be no partial refunds. The commitment is for one year.
You can cancel your membership at any time, but there will be no prorated refunds for a partial year.
Yes, memberships will automatically renew annually unless we receive a request to cancel from you before renewal.
Send us an email to info@packhacker.com and we'll get back to you as quickly as we can.