Welcome to Pack Hacker Pro
Pack smarter. Travel farther. Join our community of frequent fliers and gear enthusiasts.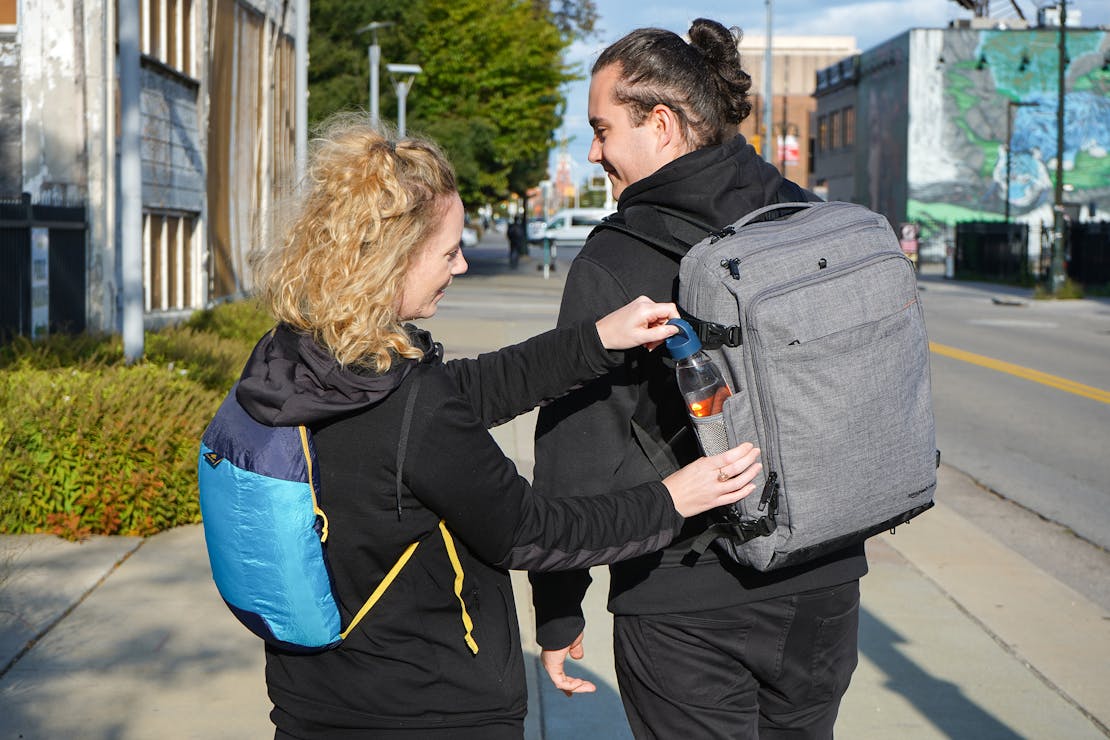 Join A Growing Community
Pack Hacker Pro is made up of savvy travelers and gear enthusiasts—like-minded individuals who get nitty-gritty about finding the right stuff. By joining, you'll get access to members-only forums where you can share and discuss all things travel and gear. Plus, you'll get to chat with us from time to time.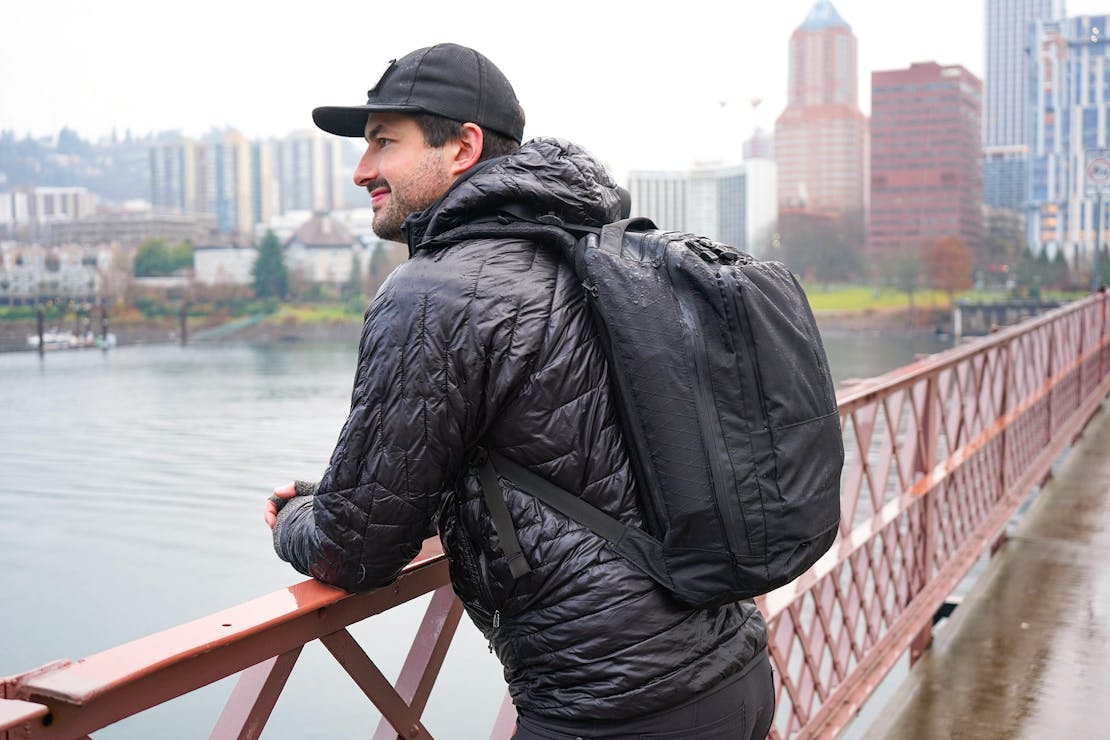 Get Exclusive Benefits
As a member, you'll get insider access to content you can't get anywhere else, the opportunity to directly influence what gear we test and review (more than you already do), and much more. Of course, as we continue to develop and expand Pack Hacker Pro, these perks are only going to get better.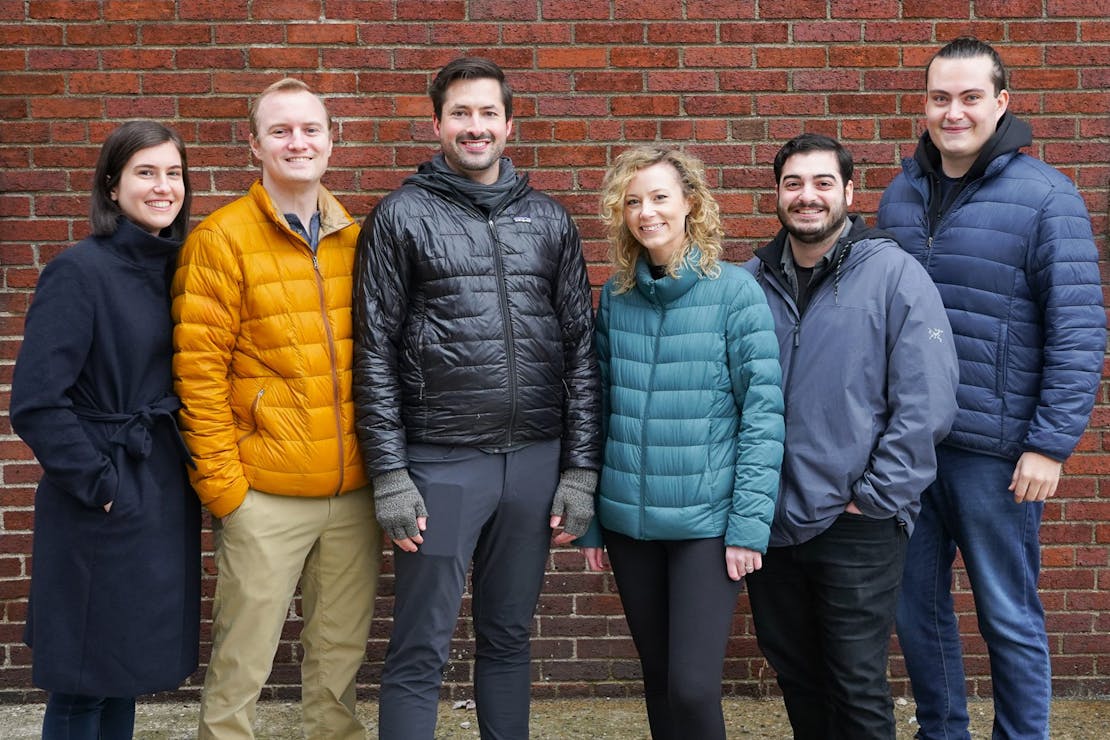 Support An Independent Company
We never accept payment in exchange for positive reviews. We're not owned by another brand, parent company, or in debt to investors. We make independent, unbiased reviews of interesting gear—and that's how we think it should be. By signing up for Pack Hacker Pro, you'll help keep it that way.
Sign Up to Join the Waitlist
Pack Hacker Pro is full—for now. We'll keep you in the loop when the community is accepting new members.
Pack Hacker Pro Benefits
check_circle_outline
Participate in the Pack Hacker community and exclusive members-only forums
check_circle_outline
Get access to content you can't get anywhere else
check_circle_outline
Have the ability to directly influence what gear we test
check_circle_outline
Browse our website ad-free (except for YouTube videos)
check_circle_outline
Support our independent company and unbiased reviews
check_circle_outline
And much more
Join the Waitlist
What others are saying about Pack Hacker
Pack Hacker consistently delivers on answering all my questions about gear I'm contemplating purchasing or gear I haven't heard of yet. When I'm looking for honest, thoughtful reviews, Pack Hacker is home. They don't produce puff pieces about bags, apparel, and accessories in order to sell clicks. They rate gear based on rigorous testing and all the analysis, comparisons, ratings, guides, and recommendations are made by true bag nerds.
Albert V.
I had no travel gear before leaving for my first long-term trip (6+ months abroad). Pack Hacker is the best, most consistent, and easiest resource I've found in all my research—and I love how much detail they provide. It's like having a personal shopper for travel gear!
Alexandra F.
While preparing for a 17 day trip to Morocco, I was at a loss for how to pack. The folks at Pack Hacker helped me prepare for my dream one bag travel trip and the entire experience gave me a massive confidence boost. I'll never travel any other way again!
Laura F.
I've always thought I was weird for geeking out about this stuff but I'm glad to know there are plenty of other people out there who obsess about bags and optimizing their travel system as much as I do. Pack Hacker takes the guesswork and stress out of my bag purchases, helping me find the right bag for my needs.
Minoru I.
Searching for the right pack or travel product has been such a hit-or-miss issue for me over the years. I've probably returned (or kept and never used) more items than I've actually liked. Especially since buying more online. Enter Pack Hacker to the rescue! Their reviews have saved me so much money and even more of my time.
Nathan G.
I love how Pack Hacker cuts the fluff and gets down to the info—they've helped me discover what features I'm looking for in a backpack. And they consider many different types of travelers, which is great when trying to figure out your travel style.
Lauren R.
Seeing unbiased, honest opinions from like-minded travelers helps me decide what gear to pack when planning my next trip. I especially enjoy learning about gear specific to female travelers which can be hard to find elsewhere.
Tomomi S.
Sign Up to Join the Waitlist
Pack Hacker Pro is full—for now. We'll keep you in the loop when the community is accepting new members.
Frequently Asked Questions
Currently, we do not have a date set for when membership will reopen. If you sign up for the waiting list, we'll let you know when the community is accepting new members.
You have 30 days to get a refund after the date of purchase. After these 30 days there will be no partial refunds. The commitment is for one year.
You can cancel your membership at any time, but there will be no prorated refunds for a partial year.
Currently, we are only accepting payments for the year in full.
Yes, memberships will automatically renew annually unless we receive a request to cancel from you before renewal.
Send us an email to info@packhacker.com and we'll get back to you as quickly as we can.