iFory Magnetic Watch Charger Review
The iFory Magnetic Watch Charger is a clear step-up from the charger that comes with the Apple Watch, allowing users to charge with their own cable of choice.
Our Verdict
Unlock the Pro Summary
Save time. Get access to brief summaries of our reviews so you can browse and make decisions more efficiently.
Pros
Rubber feet help keep it from slipping on surface
Compact and easy to store
Flexibility to use either a Lightning or USB-C cable
Cons
Still light enough to be dragged down by a falling cable
There are smaller chargers that better fit the circular base of the watch
No cables included in the box
Recent Pack Hacker Video
Technical Details
Weight (oz)

1.76 oz (49.9 g)

Dimensions

1.625 in x .375 in x 1.625 in (4.1 x 1 x 4.1 cm)
Full Review
We like our Apple Watch so much that we just can't imagine not using it every day, let alone leaving it off our travel checklist. It's one of those things that once you've tried it, it's hard to go back. However, like most things that run on batteries, the Apple Watch occasionally needs to be topped up with juice. For the space-conscious traveler, though, is there a better alternative to the one that comes in the box? The short answer is yes, and we're looking at one example in this review.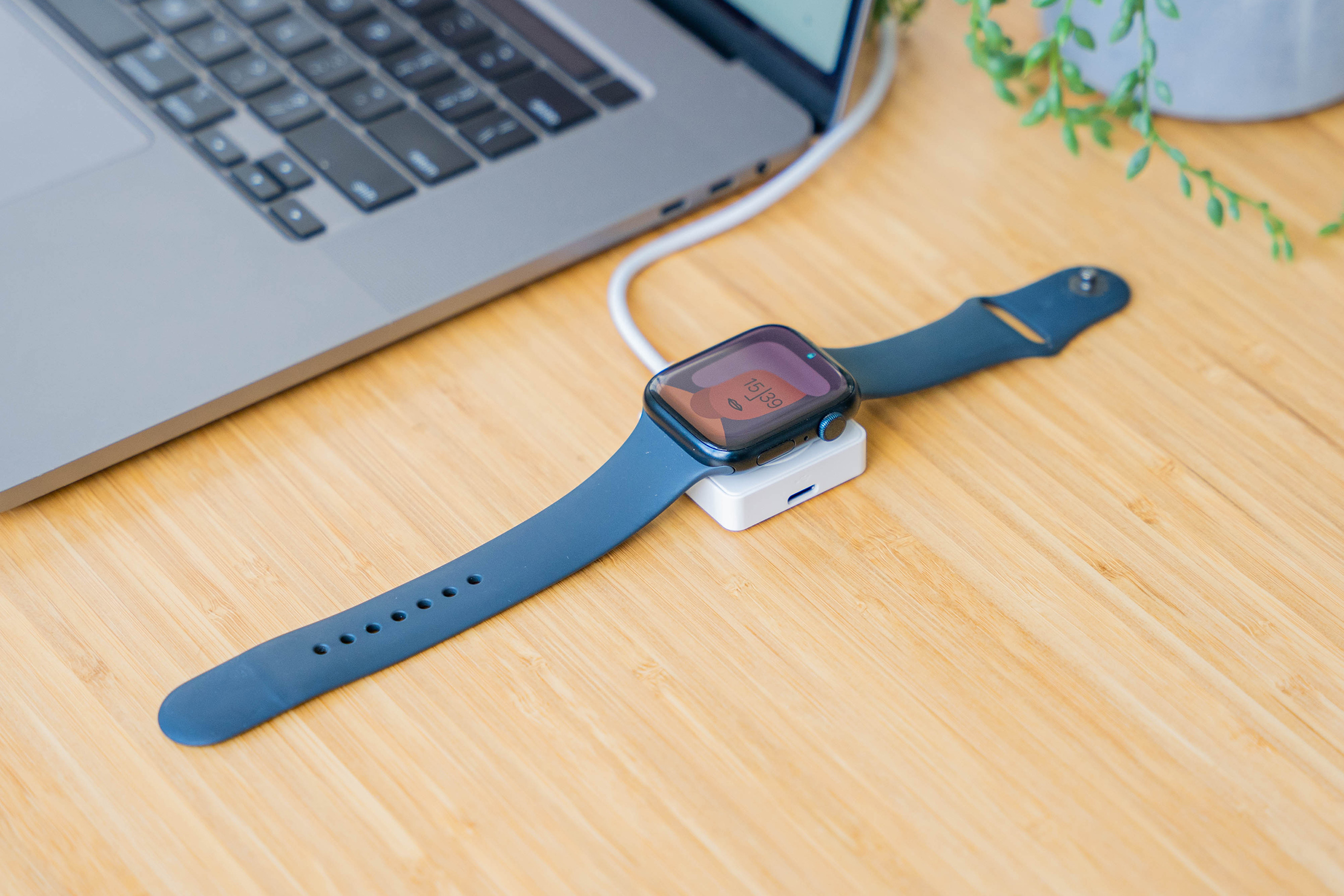 Meet iFory's Magnetic Watch Charger. Yes, the name is self-explanatory, if not a bit dull. Worry not, though, as this tiny tofu-shaped device is more than a capable replacement for the Apple Watch's default charger. For one thing, it doesn't have a permanently-attached cable taking up extra space. Plus, users have the flexibility to use either a Lightning cable or a USB-C cable with the iFory.
Sounds promising, right? But before you whip out your wallets, let's take a closer look and see if it holds up to further scrutiny.
The Rundown
Before we dig into the Magnetic Watch Charger, we'll quickly go over how an Apple Watch charges for the benefit of those who are planning to get one. Simply put, an Apple Watch exclusively charges wirelessly, so there's no way to charge it directly through a cable. As such, your only option is to use a compatible wireless charging pad (which is connected to a cable).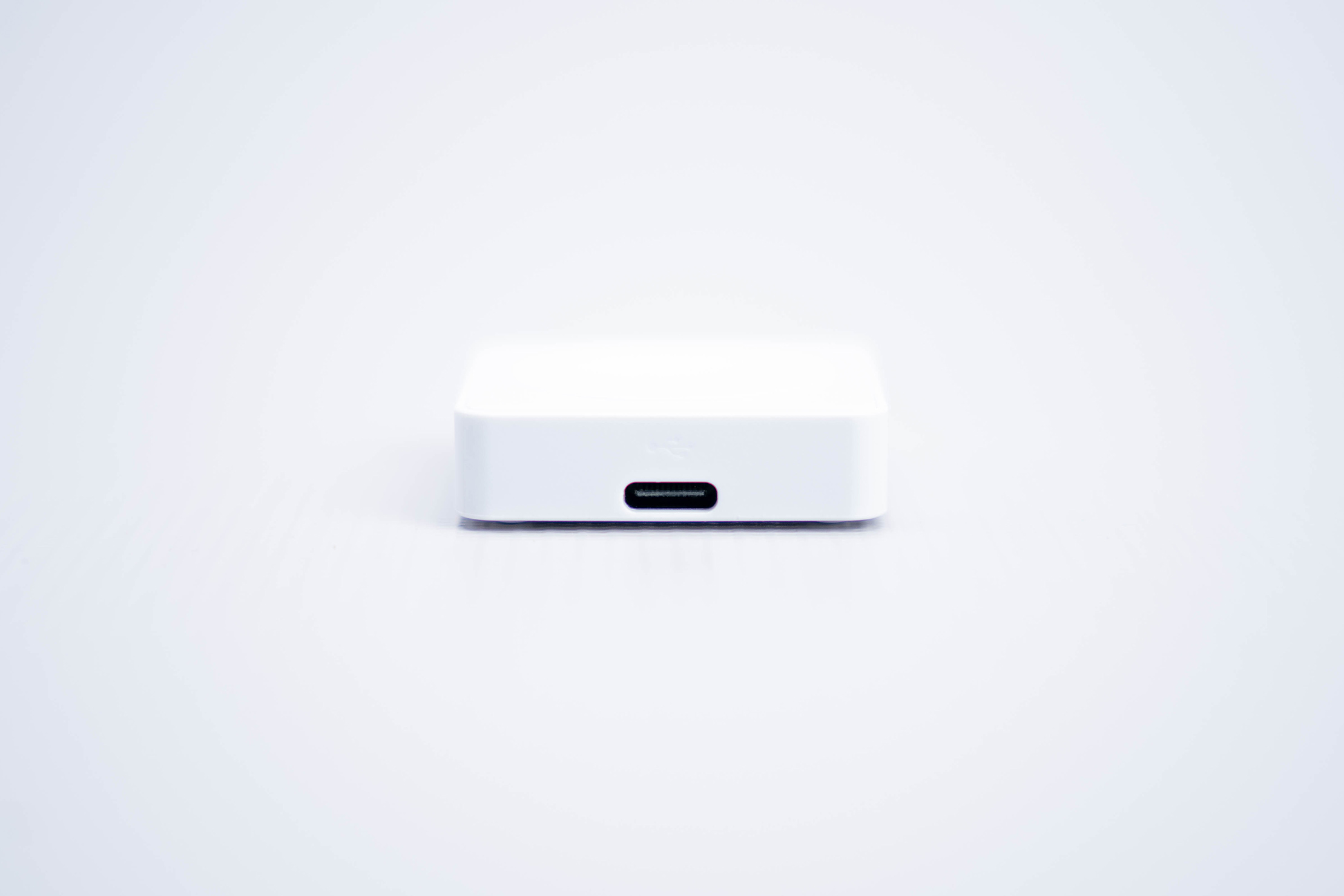 While the charger included with the Apple Watch has a permanently attached cable, iFory's Magnetic Watch Charger has two ports where you can connect your own. One is a Lightning port, while the other is USB-C, granting users the flexibility to use whichever is available. Let's face it, we've all had that experience where either was available but not both, so it's nice to have the option.
Furthermore, we dig that we can replace just the cable if or when it breaks. If part of a device's charger is prone to breaking, it's the cable—the part that's always twisting, bending, and being pulled.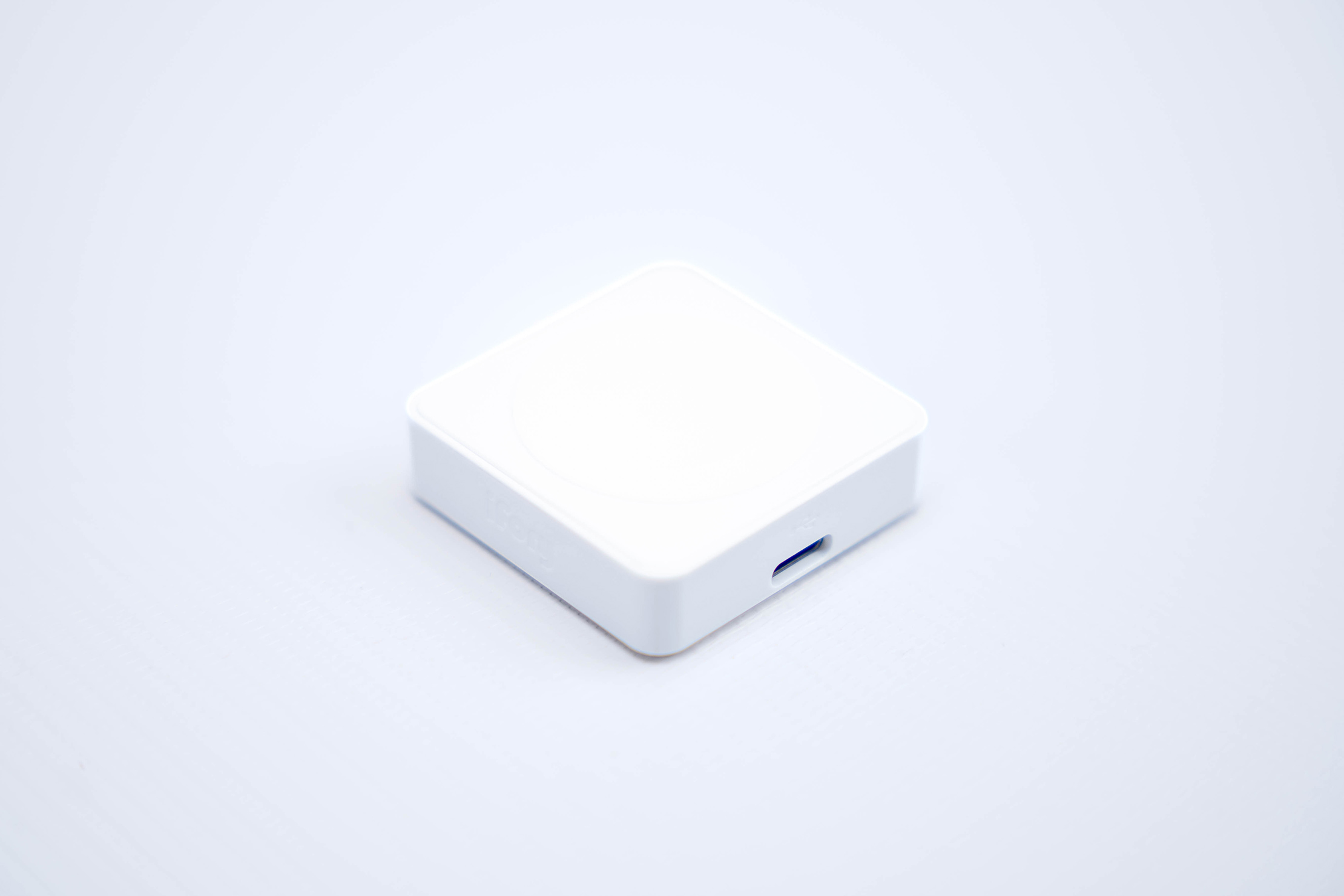 Like most Apple Watch chargers, iFory's charging side is magnetic, so even our beefy Apple Watch Series 7 (45mm version) stays attached to it fairly easily. The bottom of the charger has four rubber pads to prevent it from slipping out of place. There's no adhesive, so you can still drag it around by the cable if you try, but at least it's unlikely to fall off the nightstand while you're sleeping.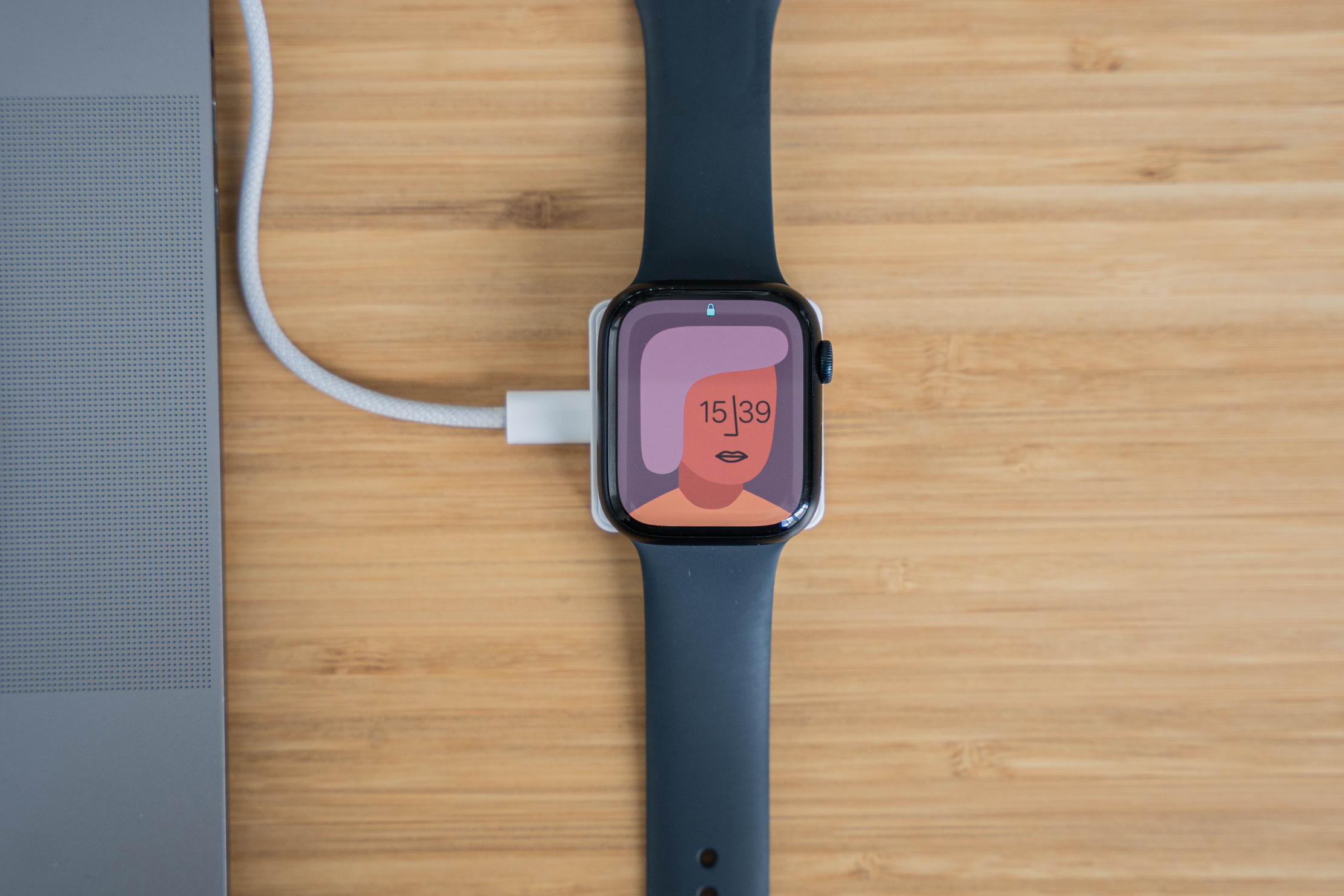 In terms of charging performance, it's about on par with the default Apple Watch charger, taking about two hours from near empty to full. We're not surprised there, and we really don't need our Apple Watch to charge faster than it already does. It's fast enough to charge the watch overnight and have it ready by morning.
Packability
Packability is arguably the Magnetic Watch Charger's biggest strength since it's so compact. We're hard-pressed to find a pocket where it can't fit. You know that tiny square-shaped pocket in your jeans peeking out of the main pocket? Yep, it can fit in there, too (in ours, at least).
Needless to say, the Magnetic Watch Charger fits inside our Bellroy Desk Caddy without a hitch. We also like how it's square, making it easy to fit in the corners of rectangular pouches and tech kits. The square shape also means it's less likely to roll around and get lost in the mix of our other countless tech accessories.

The most significant factor that makes the Magnetic Watch Charger easy to pack is its lack of anything hanging off it. There's no permanently attached cable, and the rubber pads on both sides are very low-profile. In terms of size and shape, it's close to something like Tile's smart trackers, which are designed to be as compact as possible.
Speaking of comparisons…
Quick Comparison
The Apple MagSafe Duo is one of our favorites when it comes to wireless chargers in general. It is undoubtedly bulkier than iFory's solution, but it charges a compatible iPhone simultaneously. It's a tradeoff in size versus functionality, so you have to make the best decision for your setup and use case.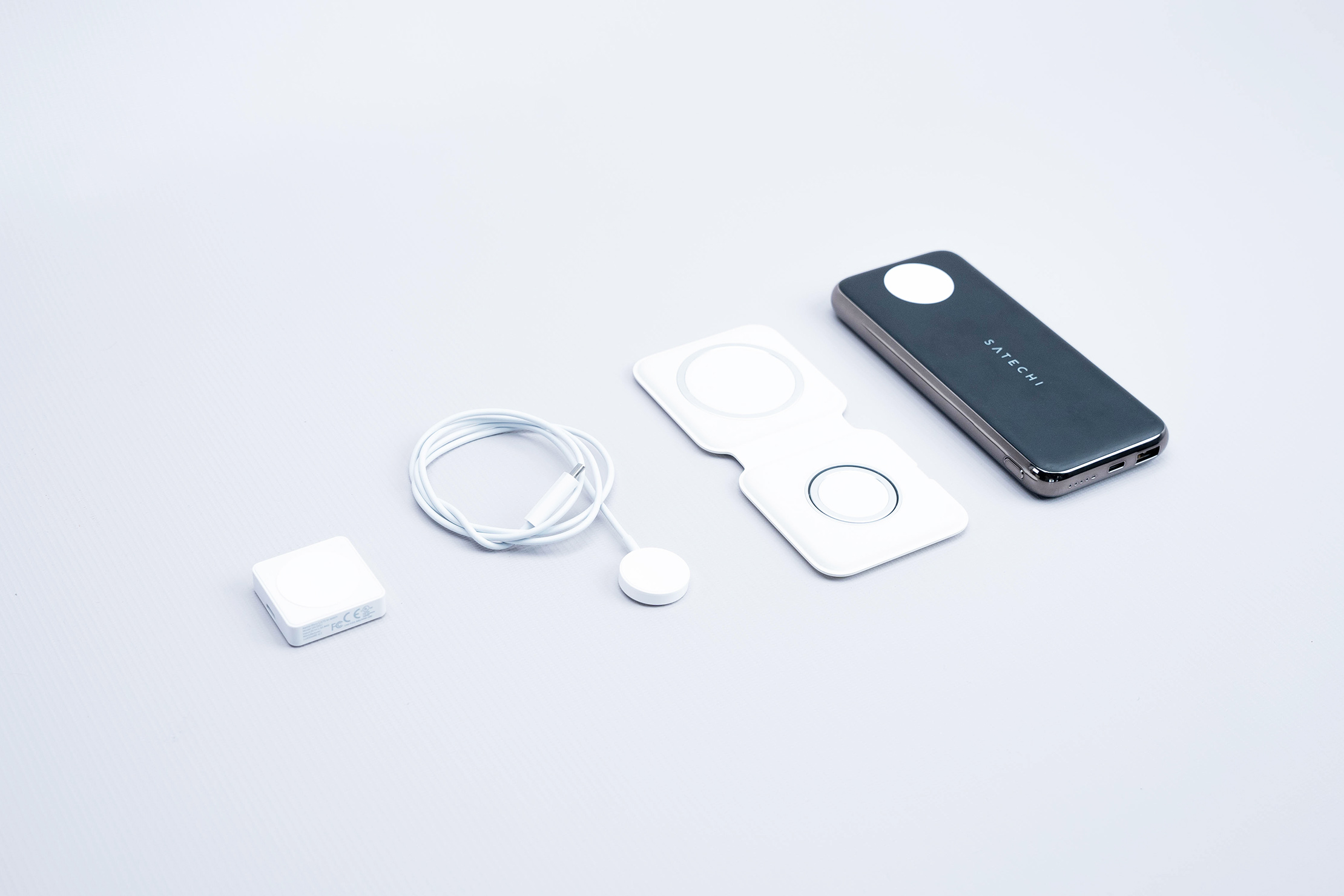 On the other hand, the out-of-the-box Apple Watch Charger has to be our least favorite solution. Granted, the charging puck is smaller, but its permanently attached cable is extra bulk that we can live without. Still, it is technically free with the watch and charges just as well as the Magnetic Watch Charger.
Last but not least is Satechi's Quatro Wireless Power Bank. It's a 10,000 mAh power bank that can simultaneously wirelessly charge an iPhone and an Apple Watch with its dedicated pad. All that wireless charging tech does make it comparatively bulky versus other 10,000 mAh power banks, though this is a charging solution that doesn't tether you to a wall outlet.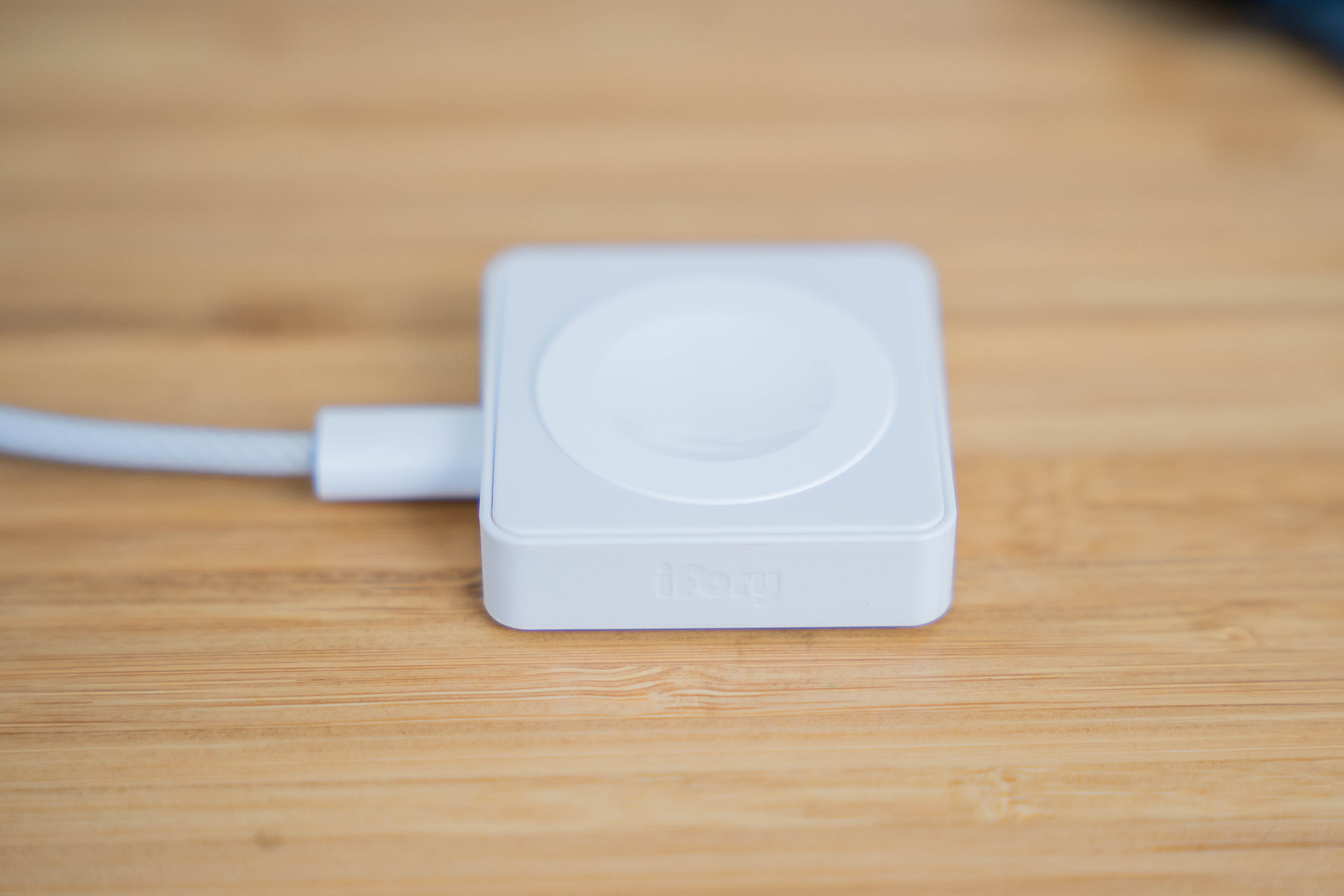 All of the devices mentioned above have their own merits. If you're looking for a plain Apple Watch-only charging solution, however, iFory's Magnetic Watch Charger is the easiest for travel. It's much more compact than the one that comes in the box and can slip into even the most tightly-packed tech pouches.
Usage Timeline
Initial Usage
Condition: Excellent
Feels a tad more robust than other cheap Amazon apple watch chargers
Dig that we can attach USB-C and Lightning
Like the small rubber pads to set this up on a surface—it grips without being too heavy
Charges an Apple Watch easily
2 Weeks of Use
Condition: Excellent
Stays in place easily due to rubber feet
Lightning or USB-C connections have come in handy on a couple of occasions
Feels solid enough
1 Month of Use
Condition: Excellent
Still charging an Apple Watch and traveling well
Access the Pro Community Discussion
Get your questions about the iFory Magnetic Watch Charger answered from our team and the Pro Community right here on the page. Plus, join discussions with other members about gear, guides, and more.
Other Productivity & Tech Reviews