Tech gadgets are everywhere, from ads on Instagram to the shelves at your local big-box store. Deciding which travel gadgets are worth taking with you on your next adventure can be difficult, so we're here to help! Maybe you're looking to make your life easier while working abroad. Or, perhaps you're tired of balancing your phone on ledges to get the perfectly timed photo. No matter how you swing it, the tech gadgets you bring have the potential to amp things up.
We've partnered with Holafly to bring you this roundup of the best travel tech accessories for your travels. A travel essential that's often overlooked when traveling abroad is the humble SIM or eSIM card keeping you connected. It helps you share your experiences with friends and family, post perfect content to social media, and use a map app to get directions to that hidden gem.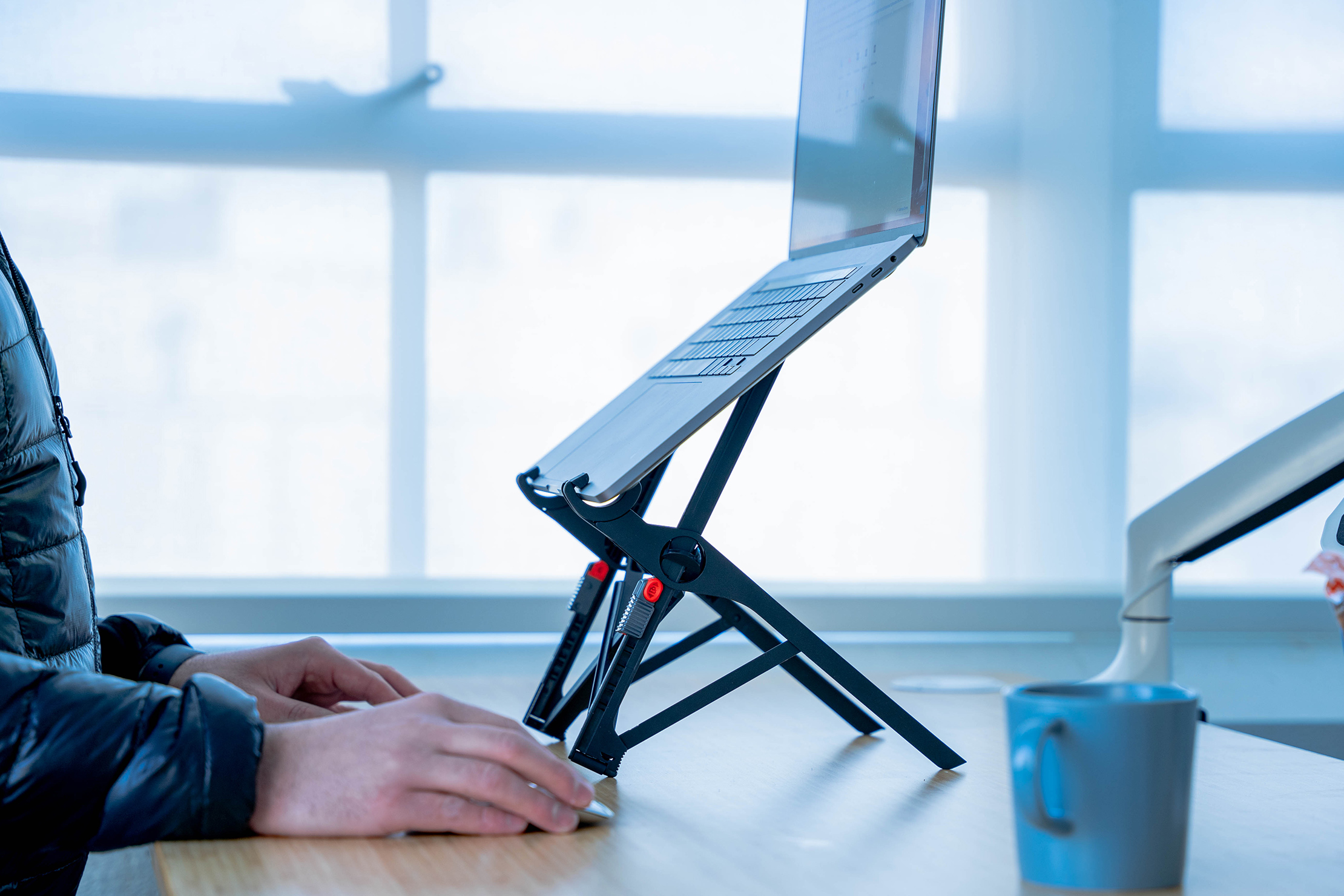 Holafly offers SIM cards and eSIMs (for e-SIM-compatible phones) to help you stay connected in more than 100 destinations worldwide. Or, select a card that works in regional destinations, like Europe or Asia, and maintain your service in dozens of countries as you cross between borders. There's even an unlimited 4G plan or the option to top up your data, saving you the guesswork of how much data you'll need. Order the eSIM from anywhere in the world and it will arrive in your email inbox immediately.
Getting started is as easy as scanning a QR code. Configure the eSIM and then activate it when you reach your destination. If you encounter any hiccups along the way, Holafly is there to help with 24/7 Live Chat and WhatsApp support in four languages. Avoid the hassle of finding a way to connect and get right to your adventures when you land.
Check out Holafly and use code PACKHACKER to save 5%.
Now let's get you connected to some great travel tech accessories to make your trip next level.
1. Clutch Charger V2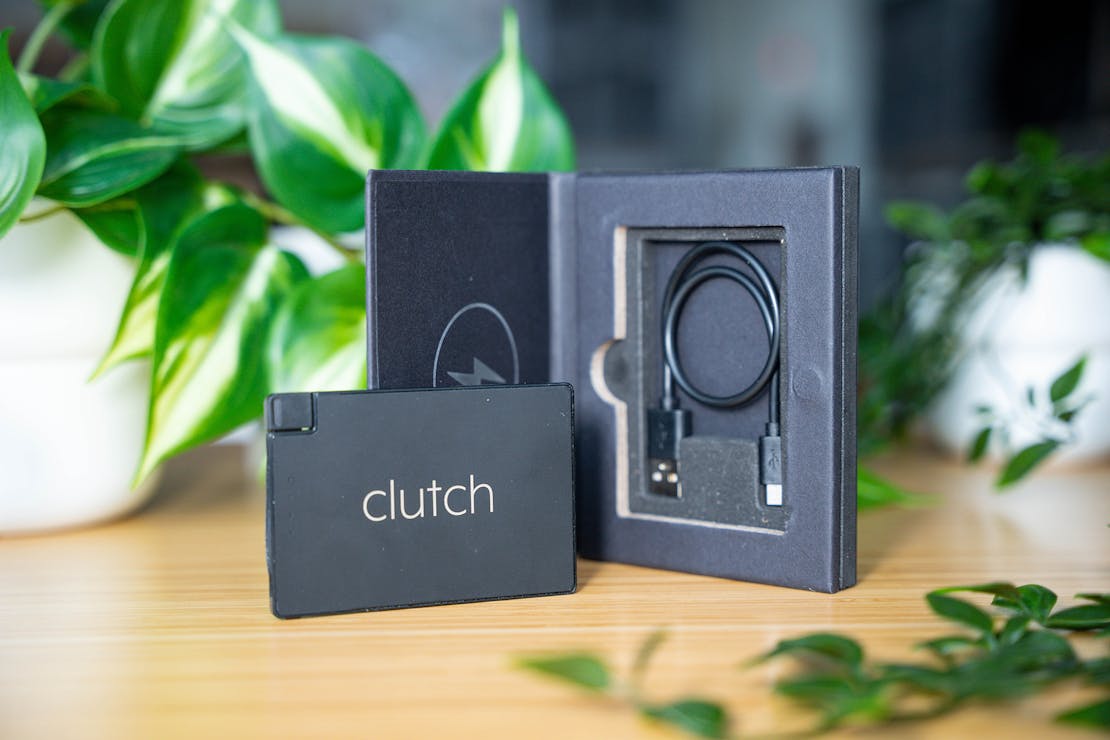 A battery bank is a must-have travel gadget by today's standards, and the Clutch Charger V2 is the thinnest model we've tested to date. It isn't a one-trick pony, though–it also has a built-in charging cable, so everything you need to power up is in one easy-to-store place. The bank's footprint is roughly the size of a credit card, is 4mm thick, and weighs just 2.3 ounces. This makes sliding it into your pants pocket, billfold wallet, sling, or daypack a breeze.

The battery is rated at 3,000 milliamp hours, which will power an iPhone 13 to just over 90% and a Samsung Galaxy S22 to just over 80%. While it's great for topping off your battery during an afternoon excursion around a new city, it's not ideal as a power bank for adventures that span multiple days unless you have access to electricity to give it a recharge. Though small, it easily powers your essential travel tech gadgets while you're on the go.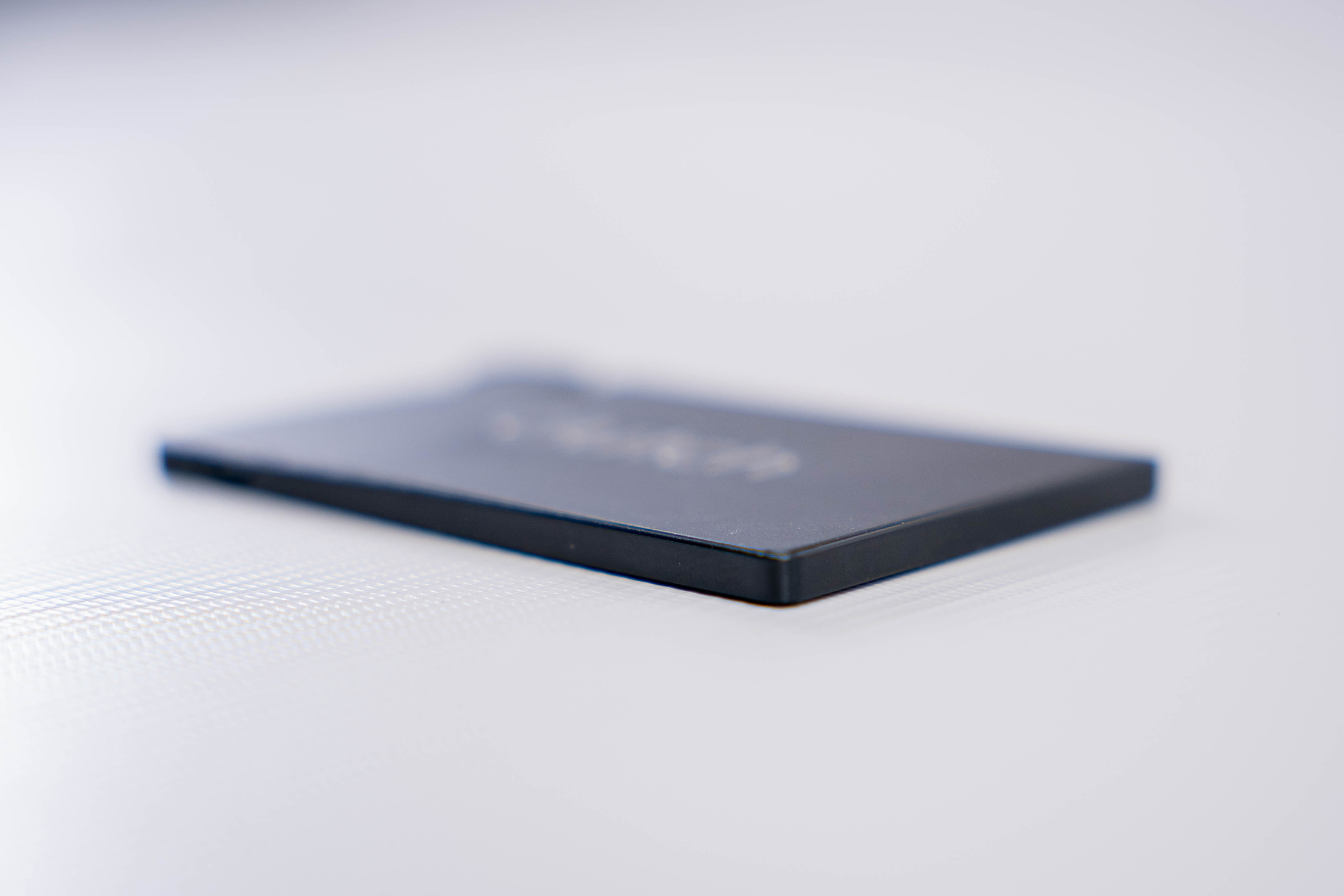 At the time of writing, USB-C, Lightning, and wireless chargers are available. The two wired models don't have removable charging cables, so you have to select which charger you want at the time of purchase. We recommend reviewing what tech gadgets you'll need to charge while you're on your dream vacation before making a purchase. The wireless option is suitable for those who like the convenience of going wireless, though the battery bank is a bit thicker than the cabled models, which is worth considering.

Whether you just want a convenient battery backup for a trip across a new city or to ensure your phone lasts through your next flight, the Clutch Charger is one of those tech gadgets you'll be happy you brought along.
See Full Review & Buying Options
2. JOBY GripTight ONE Micro Stand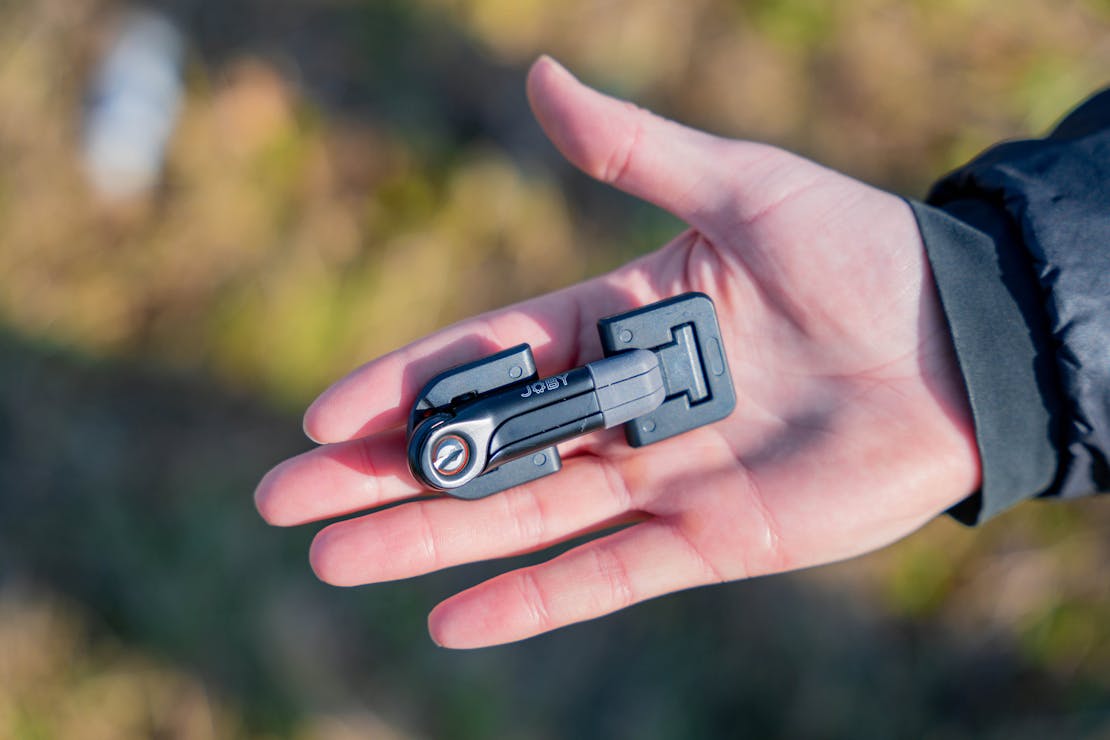 Cell phone technology has progressed by leaps and bounds in the past year alone–turning what used to be a simple way of communication into a tool that can be utilized for just about anything your imagination desires. The JOBY GripTight ONE Micro Stand is a phone stand to put things simply, but more broadly, it enhances those features. The stand offers unique ways to watch content on the go, take selfies with friends and family, and use the camera features on your mobile device to take your photography to a whole new level. This stand is a tech gadget that brings out your phone's best features.

While en route to your destination, load up the phone grip to angle your device so you can comfortably watch TV, movies, or the newest Pack Hacker video. It has an adjustable head, which allows you to get cozy in the seat of the airplane, train, or bus that you're traveling on. Or, set up the stand and FaceTime with friends and family or join a meeting across the globe. This leaves your hands free to take notes, work on your computer, or continue relaxing while you tell your grandma about what a great trip you're having.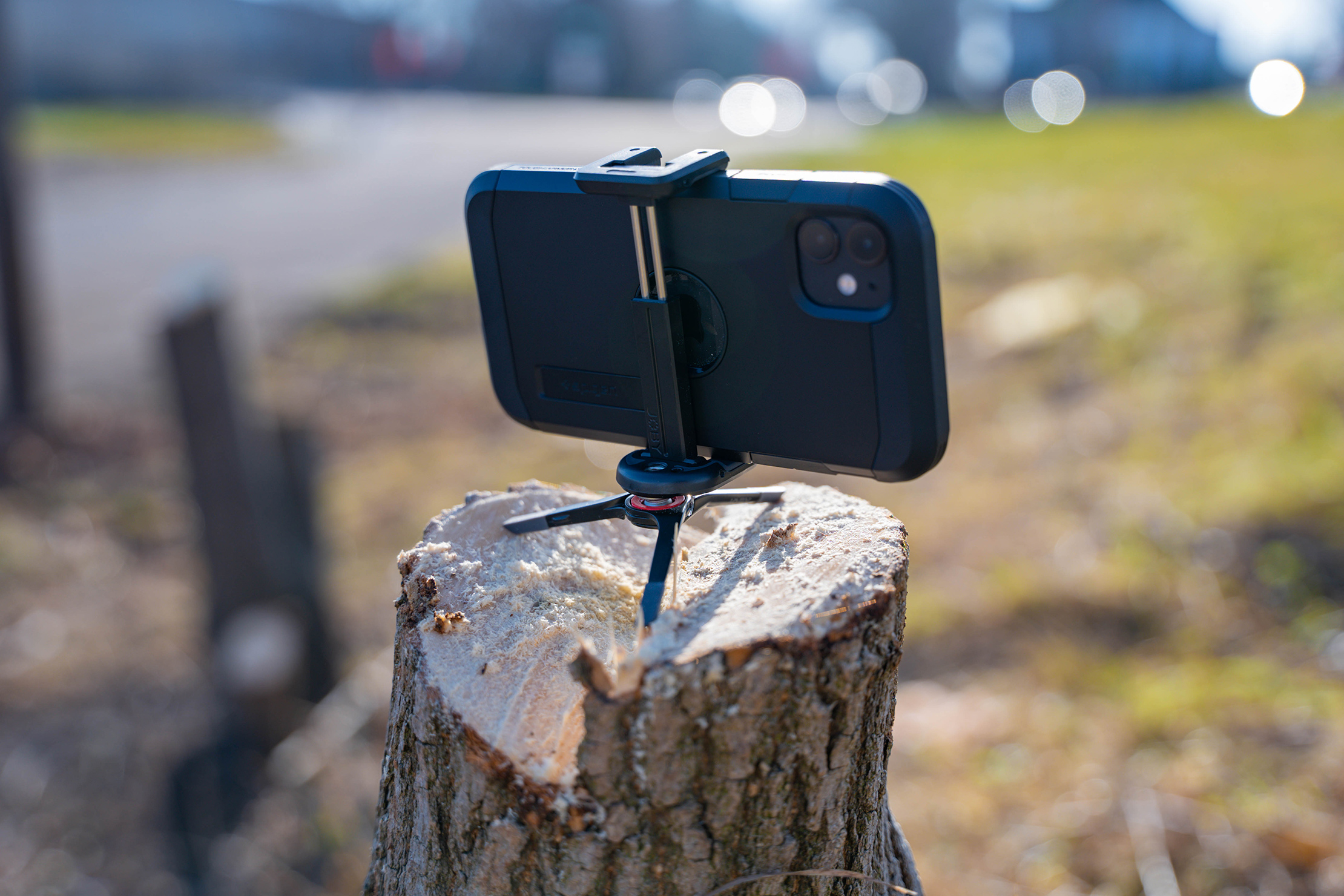 Once you arrive at your destination, the JOBY transforms into a tripod for photos and videos. It operates as a mini-phone tripod for group photos–just set the timer on your phone and run into the shot. Or, explore your phone's timelapse mode to take dramatic pictures of clouds rolling past your hotel window. You can remove the phone grip from the stand and re-attach it to a proper photography tripod to take even more epic selfies or get a shot for your next vlog. The bottom of the stand is helpful as a tripod for a small camera or Instax. It's so small that even medium-sized point-and-shoot cameras, especially those with non-centered tripod mounts, can topple the stand. Combat this by aligning the camera's body with one of the legs, offering a more sturdy stand for photos and videos.

The JOBY GripTight ONE Micro Stand is an excellent addition to any travel kit, and best of all, it comes in at 1.59 ounces and will slide into your pocket. Talk about packing a punch!
See Full Review & Buying Options
3. Anker PowerPort Atom PD 4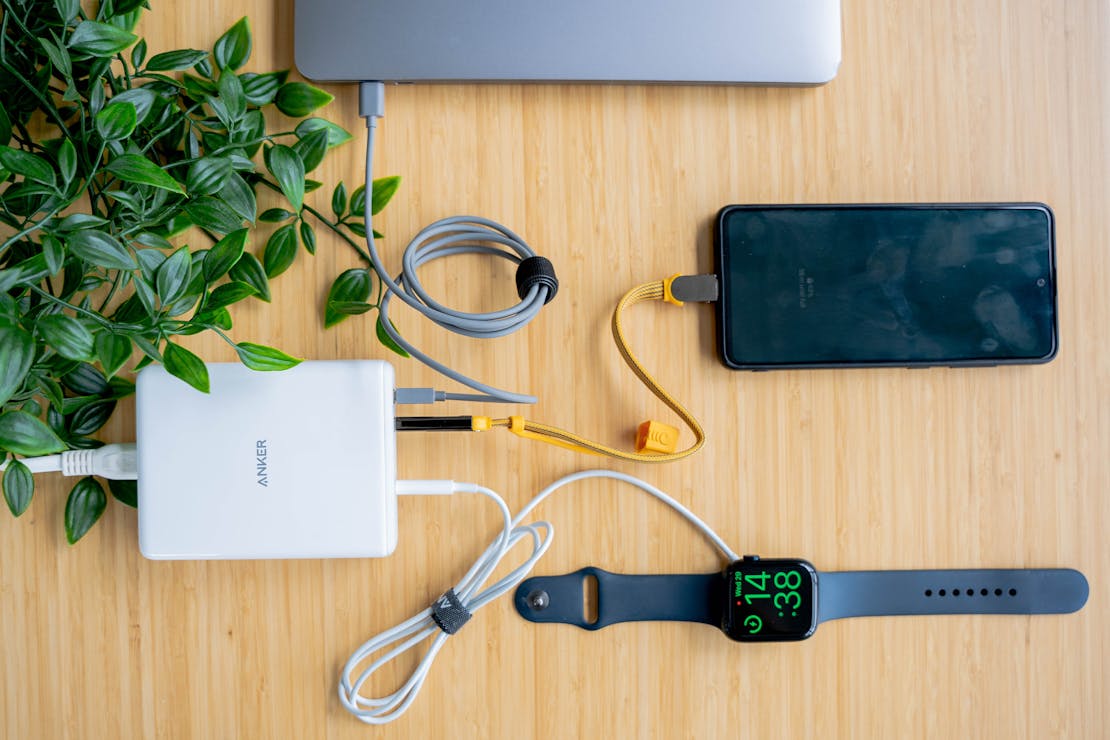 Charging all your devices at home can be tricky and even more so while away from home. The Anker PowerPort Atom PD 4 is a 100W charging brick with four ports to remedy this issue. It has two USB-C and two USB-A, which we dig because it means you have the option to use either kind of cable.

Having four plugs ensures that we can charge our laptop, phone, tablet, and e-reader at the same time. Need to charge your headphones? No problem. Smartwatch? Fuggedaboutit! As long as you don't need to charge more than four things at once, this thing has you covered. It's great for hotels, Airbnbs, and local cafes with minimal plug access. If you're feeling generous, you can even share your extra plugs with family and friends—the ones you brought with you and the ones you make along the way (you never know who you might meet in the coffee shop line).

The power cable for the PowerPort is just under 5 feet long, which we think is ideal for traveling because it doesn't take up a ton of space in your bag or even your tech pouch if you have a larger model. The cable is detachable, too, making for more accessible storage and replacement if you lose it. Keeping your tech gadget charged up is much easier with a powerful tool like the Anker PowerPort Atom PD 4.
See Details & Buying Options
4. sungwoo Foldable Silicone Keyboard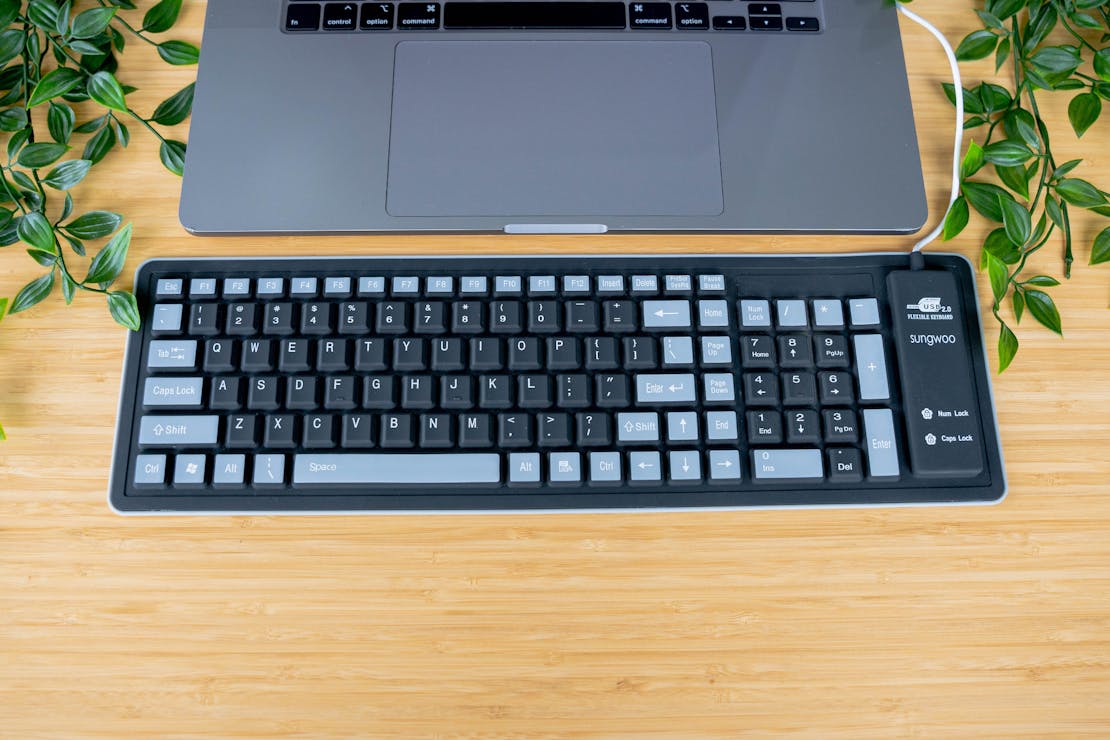 To make a dream trip work, you sometimes must get work done between your adventures. The sungwoo Foldable Silicone Keyboard rolls up easily to fit into small spaces, whether inside your daypack, travel backpack, or even a larger sling.

As the name suggests, the keyboard is crafted from silicone, which is water-resistant and dustproof. Working conditions while traveling aren't always optimal, and the rugged construction of this tech gadget ensures you don't have to worry about accidental spills at the coffee shop. Plus, there are no gaps between the keys, so if you leave it in the bottom of your pack between uses, the silicone prevents dust from building underneath the keys. If it does get dirty, just grab a disinfectant wipe and clean it. However, the keys feel squishy as you type, which may take some getting used to if you're coming from a mechanical-style keyboard.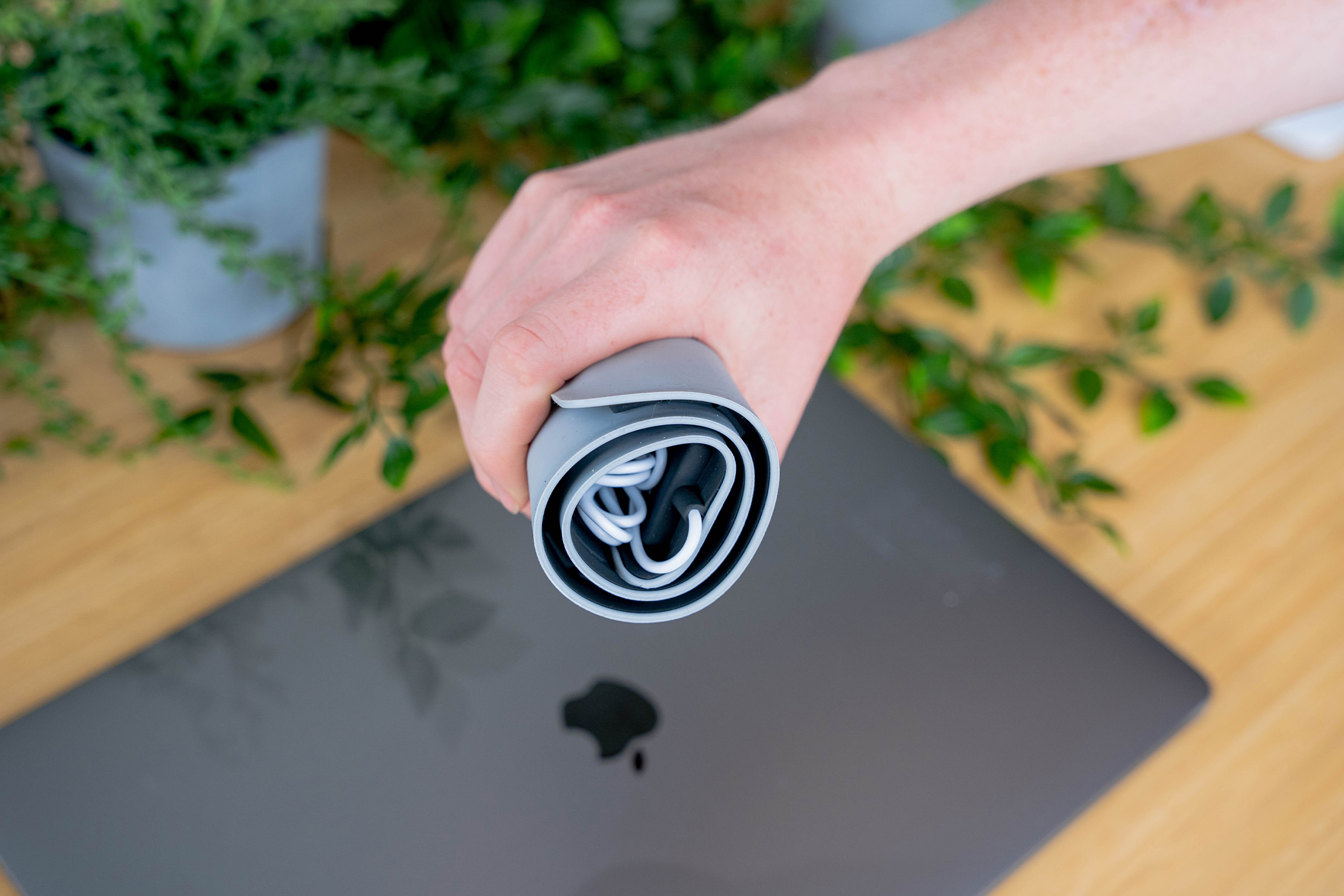 The sungwoo is compatible with the Mac and PC ecosystems, enabling its use with whichever computer you take on your trip. It connects via a wired USB-A cable, which is standard on many PCs. Or, convert it with a dongle to USB-C for PCs without USB-A connectors or Mac computers.

The keyboard has a number keypad on the right side–a feature that even some full-size keyboards don't have. Small details like that make the sungwoo feel like home and will enable you to get your work done sooner, so you can get back to your adventure.
See Details & Buying Options
5. Rolling Square EDGE Full Kit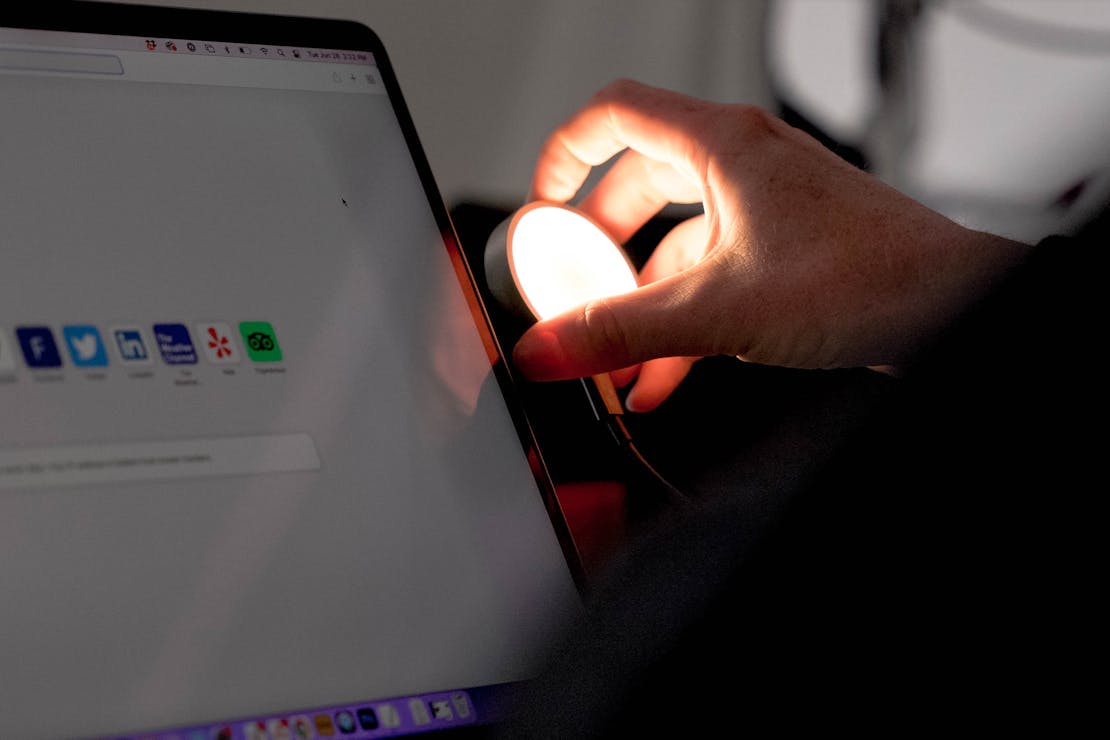 The Rolling Square EDGE Full Kit helps create a more intuitive minimal carry for your travel tech gadgets–using three accessories to simplify the working-while-traveling experience.

The main attachment, the Edge Mount, attaches to your laptop or tablet using a strong adhesive. It has a magnet that holds your Apple or Android device next to your screen, that way, you can use it as a second place for entertainment, data, or video meetings. Whether you're meeting with your boss or watching TikTok videos while answering emails, the Edge Mount has you covered.

The other two accessories work in conjunction with the primary attachment. Attach a light to the magnet and brighten up a dark room for video meetings with better lighting or as a nightlight up your hotel or Airbnb without waking up your partner. The light maxes out at 280 lumens, which we find bright enough for most travel situations.

The last add-on is a wireless charger, which keeps your phone juiced up while it's attached to the Edge Mount. This is ideal for traveling because you can use your device and charge it simultaneously, so when you're done with work, your battery is full, and you're ready to explore the city.
See Details & Buying Options
6. Roost V3 Laptop Stand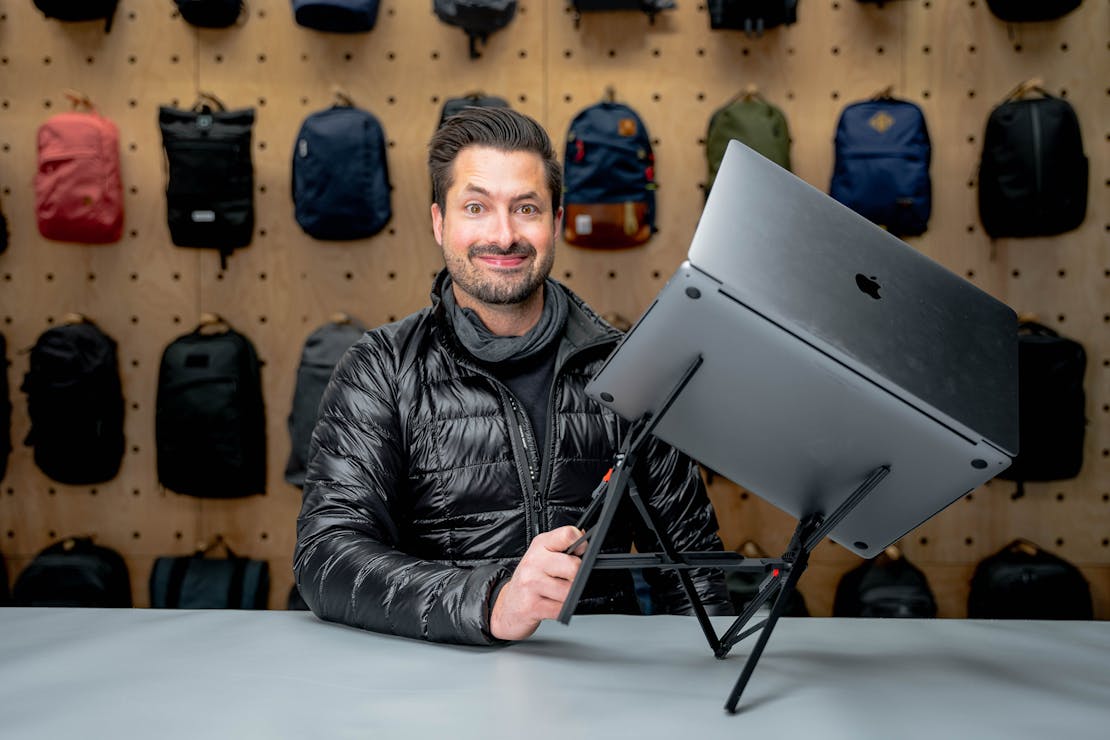 The Roost V3 Laptop stand creates the ultimate travel workstation. Not only does it make any surface feel more like an office, but it also reduces strain using its ergonomic design.

While the stand is designed for people between five-foot-three and six-foot, it's still functional for those near those height ranges. Choose between seven different height settings depending on where you are. Adjustments are easy, so transitioning from a standard hotel desk to a high-top coffee shop table is easy. We find that switching the height every so often is a good change of pace and is helpful to stay comfortable throughout the day.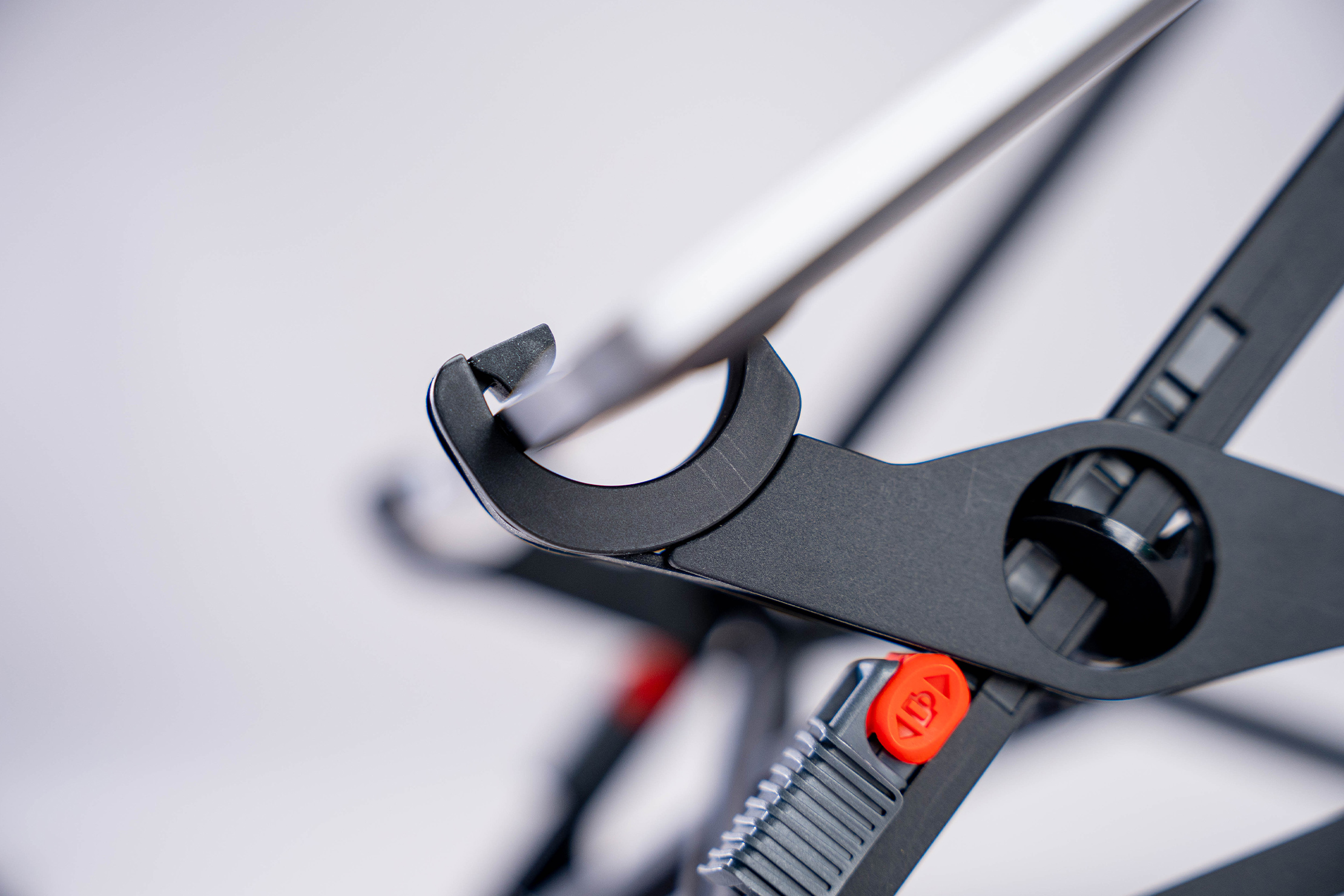 The stand also has safety measures to ensure your laptop makes it through your trip unscathed. Horseshoe grips hold onto the edge of your laptop and rotates to match the angle of your computer so it won't fall off the stand. The feet of the stand are grippy, too, so you don't need to worry about unexpected bumps and knocks while at a crowded cafe or WiFi hotspot.

The critical component of the Roost V3 Laptop Stand is that it fits into small places. In fact, we like it so much that it's on our Digital Nomad Packing List, which contains a collection of extremely packable tech gadgets. The Roost exemplifies that, as it measures just 13 inches long and roughly one inch thick.
See Full Review & Buying Options
7. Google Chromecast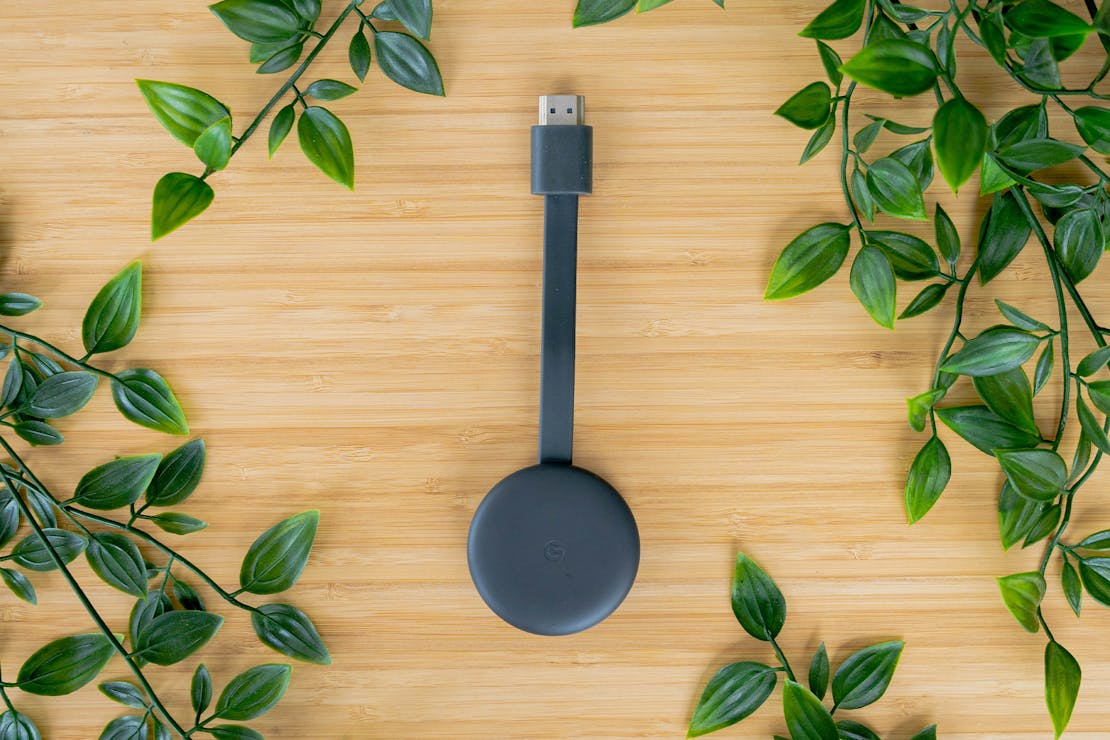 Sometimes, the best tech gadgets are already at home. A Google Chromecast is the perfect way to recharge your physical and mental battery after a long day of exploring so you're ready to do it all again tomorrow. Simply plug it into an HDMI port and turn any TV into a travel tech gadget.

You can use apps on your phone—YouTube, Netflix, Hulu, etc.—to cast content to the TV, making unwinding in your hotel or Airbnb feel homier. Plus, you can even cast your entire laptop screen, which is excellent for viewing photos from the day's travels, video calling with friends and family back home, or if you need a larger screen to map out your next day's adventures.

The device works with both 2.4 and 5 GHz connections, so you can connect to almost any WiFi network worldwide. Despite its multiple functions, it's small enough to fit into the palm of your hand. If you get tired of holding it on the airplane, toss it into your tech pouch or a pocket in your travel pack for safe keeping. It'll take up less room than most of the tech gadgets on this list and has a ton of features for its size.
See Details & Buying Options
So there you have it, seven pieces of travel tech for your next trip! We hope that you're able to find your new favorite tech gadget, and if not, learn a thing or two about using technology while traveling. Check out our guide to Working Remotely for more tech gadgets and tips that will make your life easier, and check back for more in-depth reviews, packing lists, and posts like this one. We'll see you in the next one!