Topo Designs Square Bag Review
Despite its name, the Topo Designs Square Bag is not actually a bag. It's a small pouch that's handy for carrying essentials on the go.
Our Verdict
Unlock the Pro Summary
Save time. Get access to brief summaries of our reviews so you can browse and make decisions more efficiently.
Pros
Fits daily essentials like cash and credit cards
Comes with a carabiner to attach to your bag or belt loops
Long zipper pull makes it easy to open
Cons
Aluminum carabiner tends to slide around
Large zipper sticks out and looks a bit clunky
Bright color can be off-putting for some
Recent Pack Hacker Video
Technical Details
Denier

1000D

Weight (oz)

1.75 oz (49.6 g)

Dimensions

3.5 in x 3.5 in x 1 in (8.9 x 8.9 x 2.5 cm)

Notable Materials

Nylon, Packcloth, YKK Zippers, Aluminum

Manufacturing Country

Vietnam

Warranty Information
Buying Options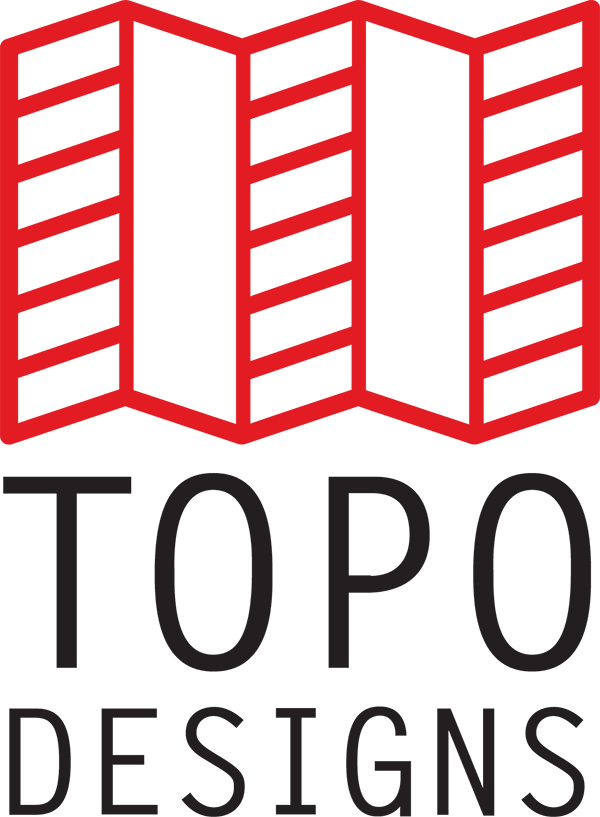 $19.00
$18.95
Full Review
Get up to 15% off Topo Designs • Join Pack Hacker Pro
If you're looking for another travel backpack to add to your arsenal, keep looking because the Topo Designs Square Bag isn't it. If it's a handy little pouch for carrying your daily essentials you need, then the Topo Designs Square Bag is where it's at. This square-shaped pouch is convenient for commuting to work, going to the gym, running errands, or a night on the town when you don't want to carry a full-scale backpack or purse.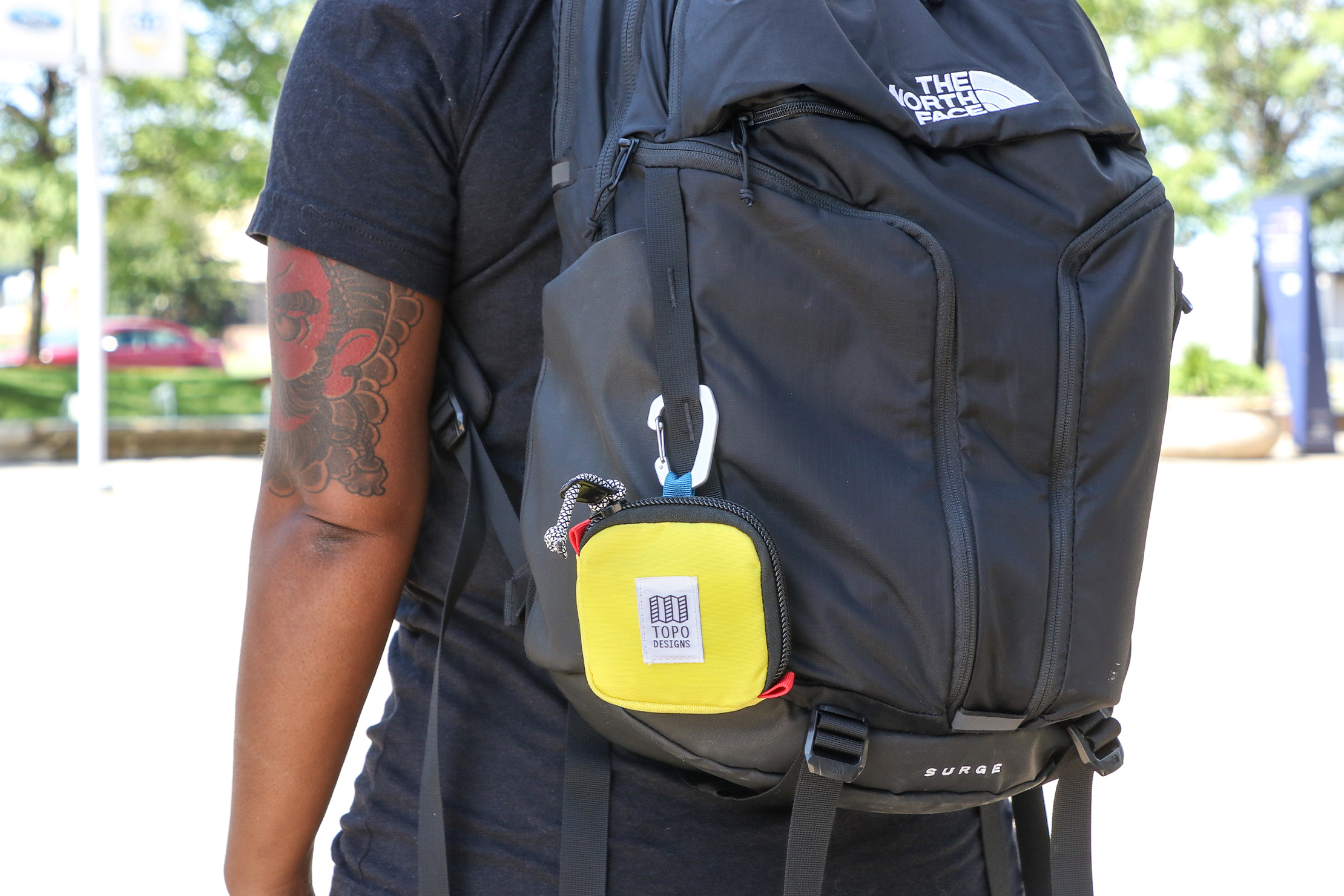 We tested this pouch for a whole month and carried it primarily clipped to our backpack or keys. The material is durable, although the zipper and included carabiner feel a bit clunky for a pouch of such small stature. We'll get into all of that and more in this review, so let's take a look!
Materials & Aesthetic
If you're familiar with Topo Designs, the bright and funky color combinations on this pouch won't be surprising. They often do this with their gear, whether it's an azure blue puffer jacket with red zipper pulls or a clay and turquoise hip pack. If you're familiar with Pack Hacker, you'll also know we typically prefer darker, more subdued colors (aka black). Topo Designs gear has a way of making you feel whimsical and childlike, though. It's hard to feel sad about a crappy day when you're walking around with a bright yellow pouch clipped to your belt loop. It's okay not to be serious all of the time, so we appreciate pops of color every now and then.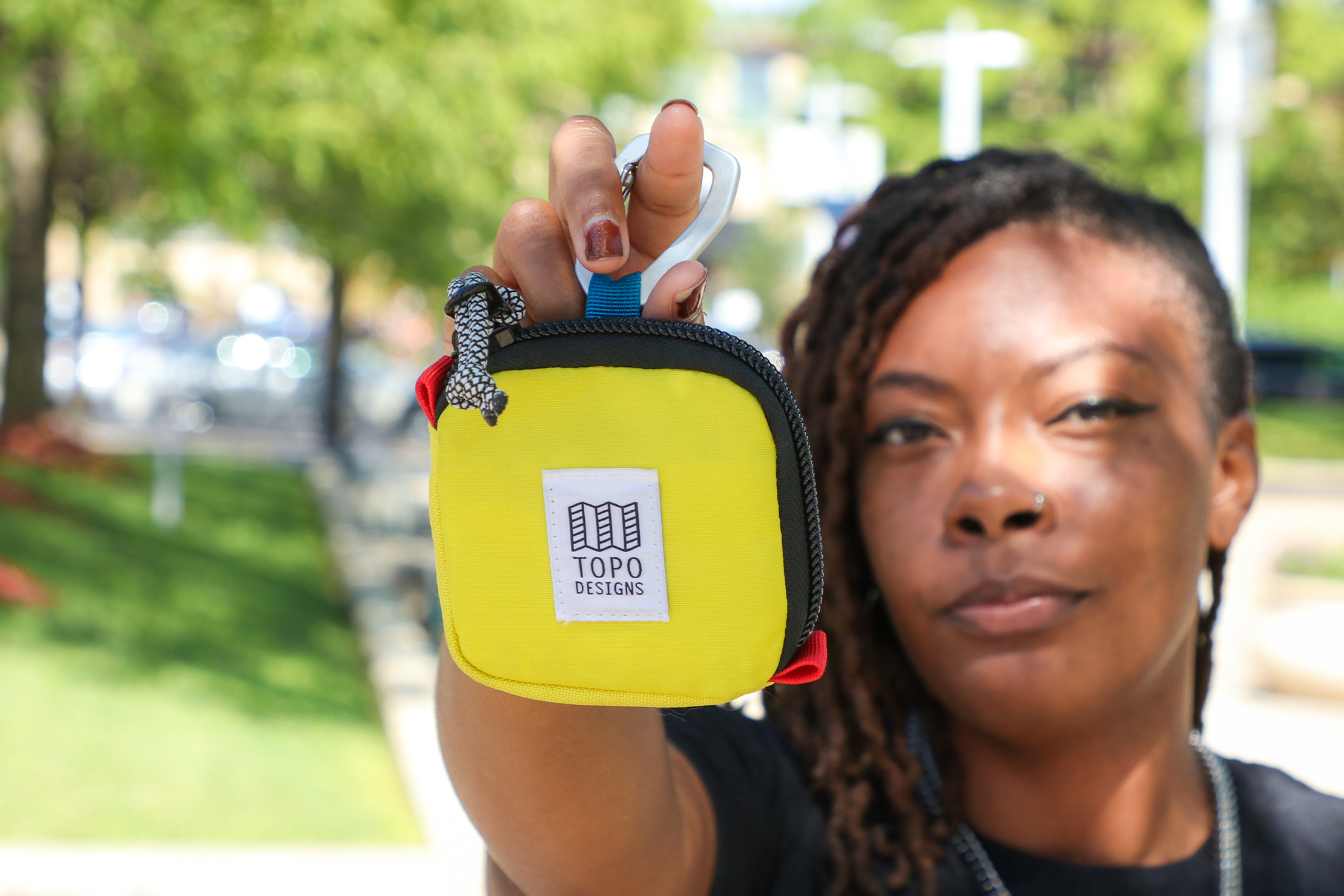 The Square Bag does come in Black with yellow and red accents. We chose to go all out with this one and tested the Yellow version, which has red and blue accents. If you're going to do funky colors, why do it halfway? This thing is like a ball of sunshine, so thanks, Topo Designs, for literally brightening our day. At the time of this review, the Square Bag is also available in Red, Blue, and Purple.
The outer material is a mix of 1000D nylon and 420D nylon pack cloth. It's pretty heavy-duty stuff that's resistant to rips, tears, and moisture. We're not gonna say that it will stay completely dry in a torrential downpour (it won't), but we got caught in a drizzle with it attached to our backpack several times, and nothing inside ended up wet. You'll notice the thicker denier of nylon is used around the sides and bottom for a bit of reinforcement, which is smart. The interior liner is a thinner 210D pack cloth in the same color as the outside. We were half expecting another bright accent color upon opening it.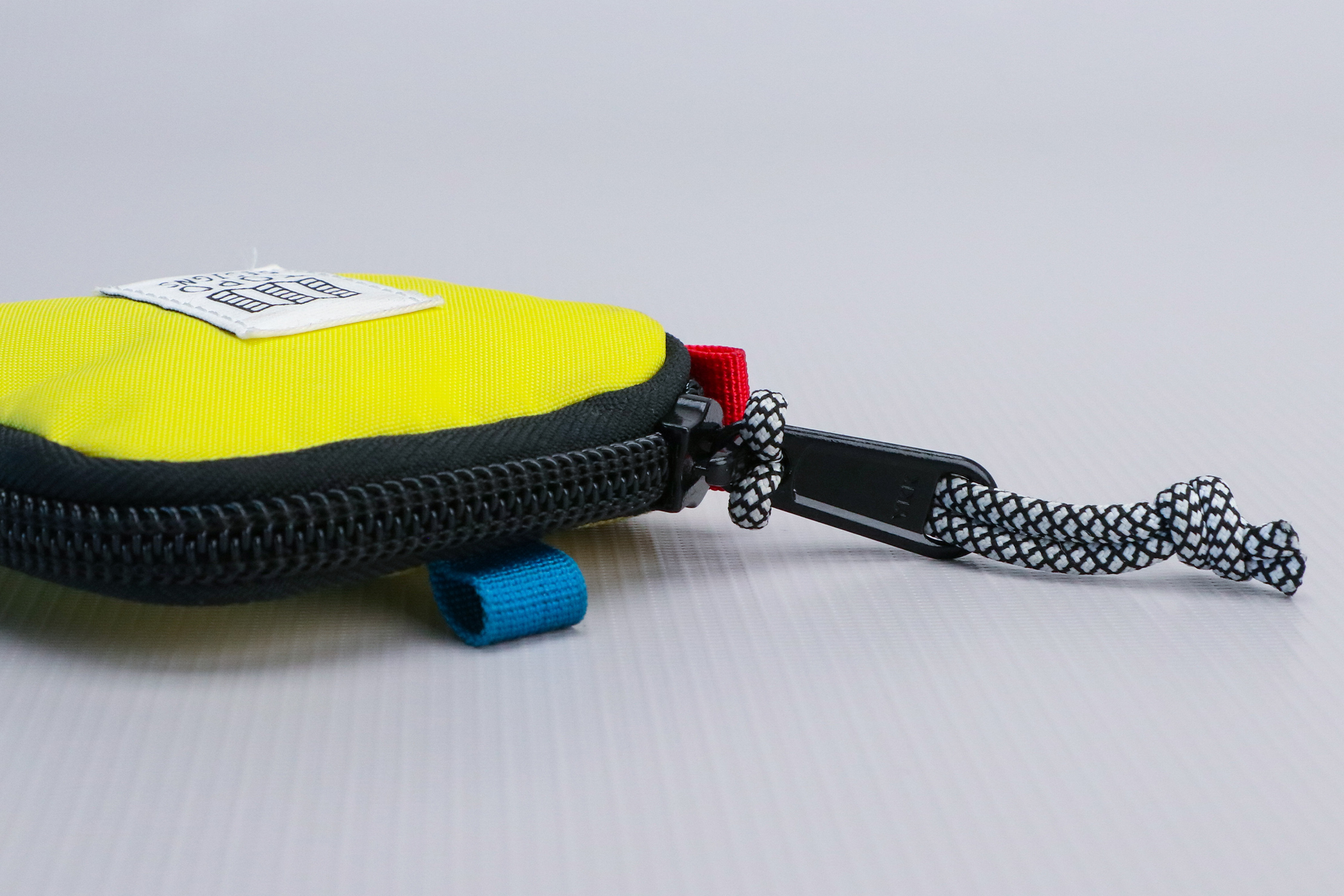 The pouch also features a sizable YKK #10 zipper, which we feel is a bit overkill for something so small. We do appreciate the durability and use of high-quality materials, but this massive zipper sticks out pretty far away from the pouch, interrupting its clean square shape. It also features an extra-long zipper pull which has the same effect. The zipper pull is incredibly soft and does make opening the pouch a breeze, however. It slides open as smooth as butter, which is nice, but we wonder if that could have been achieved with a zipper that isn't so big.
Features & Usage
The Topo Designs Square Bag is 3.5in x 3.5in by 1 in (8.9 x 8.9 x 2.5 cm). What does that even mean? Since we're pretty sure you don't have a ruler sitting nearby, we'll give you a better idea of the size by telling you what can actually fit inside. It's pretty much the perfect height and width to fit credit cards and IDs without being tight. For the depth, you can fit about two round and thick chocolate chip cookies inside in case you need a snack (although it'd be messy). Not a fan of chocolate chip cookies? You can also fit about six standard tubes of chapstick neatly.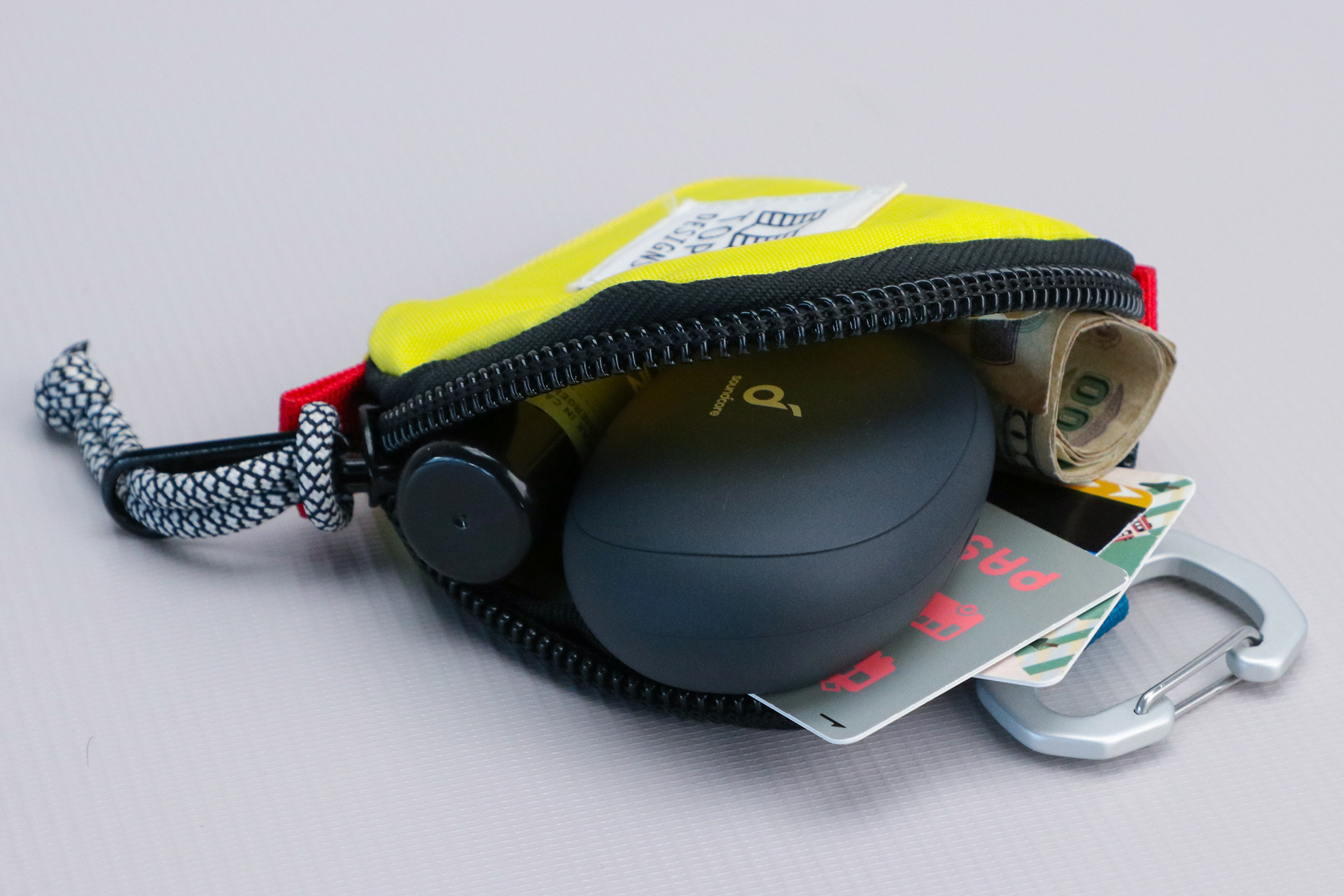 We hope that gives you an idea of the pouch's capacity, but you're probably not going to carry around that much chapstick. And if you are, more power to you. Here's what we typically carried inside: a wad of cash, one tube of chapstick, Jaybird Vista Wireless Bluetooth Earbuds, ID, credit card, and hair ties with our keys attached to the aluminum clip. We call this our gym/yoga configuration. When we were running errands or just using it while exploring a city, the Square Bag became sort of a makeshift travel wallet, holding our coins, cash, and credit cards with space to spare.
The included aluminum carabiner is what allows you to clip the Topo Designs Square Bag to the outside of your bag, belt loop, or keys. Like the zipper, we found it to also be a bit clunky for the size of the pouch. While it's probably the most important feature on this pouch when it comes to convenience, we found that it would sometimes flip upside down, making it a hassle to remove.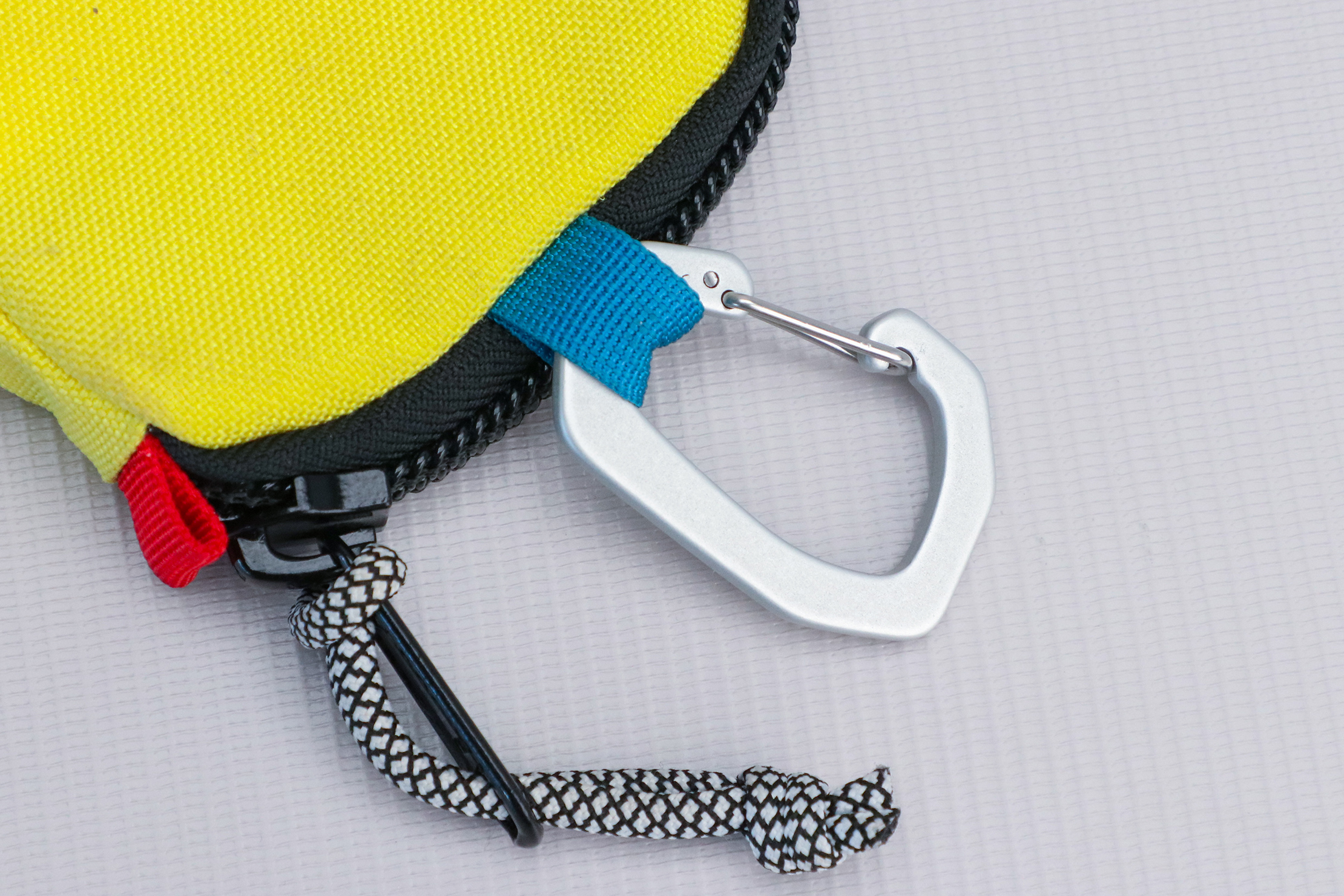 We used the Square Bag with The North Face Surge Backpack, which has daisy chain webbing on the front. Sometimes, instead of staying upright, the carabiner would slide around in place so the orientation was flipped. Have you ever tried to take a carabiner off of something while the opening was facing down? It can be pretty awkward. If this happened, we sometimes ended up having to remove the carabiner from the pouch completely instead of just unclipping it from the bag. Though not ideal, this is a minor con on an otherwise excellent pouch that we found to be a joy to carry.
Usage Timeline
Initial Usage
Condition: Excellent
Comes with an aluminum clip
Good size for a wireless earphones case
The opening is wide relative to its size
1 Month of Use
Condition: Excellent
Aluminum carabiner clip is convenient for attaching it to the outside of your bag, belt loop, or keys
Long, soft zipper pull and pull tabs make it easy to open and close
Has enough space for cash, cards, coins, wireless earbuds, and any small essentials when you don't want to carry a purse or small backpack
Really came in handy at the gym
Access the Pro Community Discussion
Get your questions about the Topo Designs Square Bag answered from our team and the Pro Community right here on the page. Plus, join discussions with other members about gear, guides, and more.
Other Organizers & Pouches Reviews