Gerber Gear Shard Review
The Gerber Shard Keychain Tool is a seven-in-one multi-tool that does everything it says it can do effectively—plus, it's TSA compliant.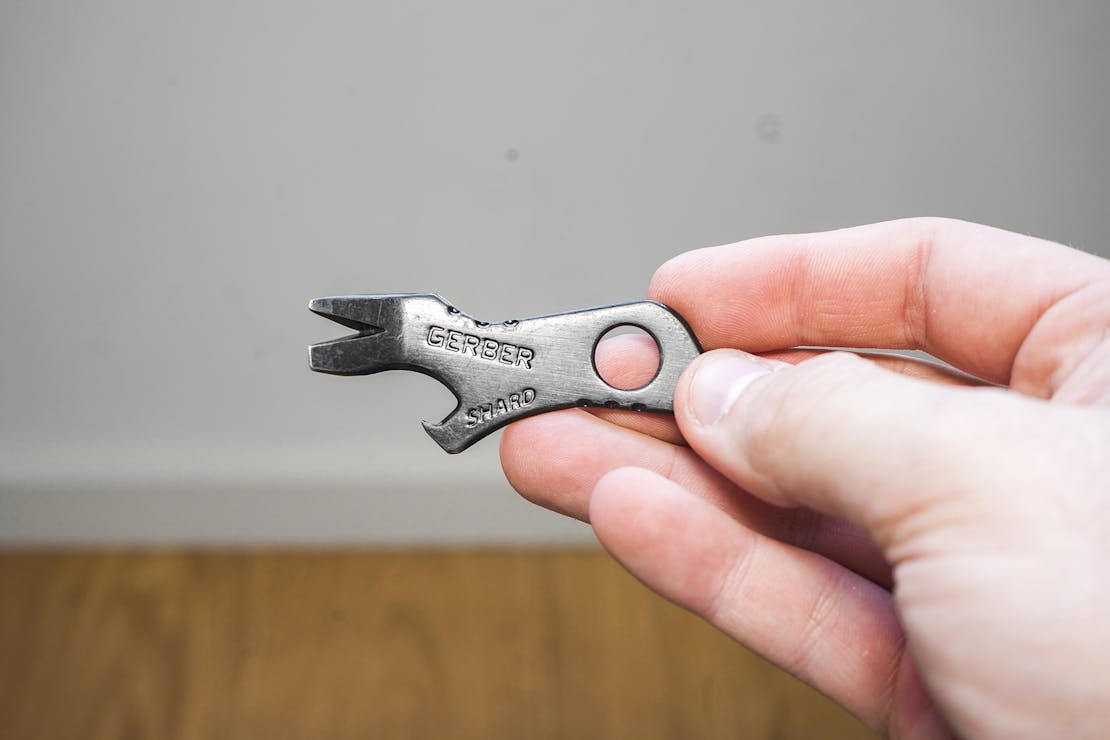 Our Verdict
Unlock the Pro Summary
Save time. Get access to brief summaries of our reviews so you can browse and make decisions more efficiently.
Pros
It's safe to take through airport security (for the most part)
Seven tools for the price and size of one
Durable
Cons
It doesn't compress into a sleek shape, so it could damage fabrics as you carry it
You can't always guarantee a multi-tool won't get flagged at airport security
The lanyard hole is large
Recent Pack Hacker Video
Technical Details
Weight (oz)

0.6 oz (17 g)

Dimensions

1 in x 2.75 in (2.5 x 7 cm)

Notable Materials

Stainless Steel

Warranty Information
Full Review
The Gerber Gear Shard Keychain Tool is a nifty little multi-tool that's great to have while jet-setting around the world. We've been testing our Gerber Shard for two years now, and have used it on everything from tightening chairs at Airbnbs to popping off bottle caps.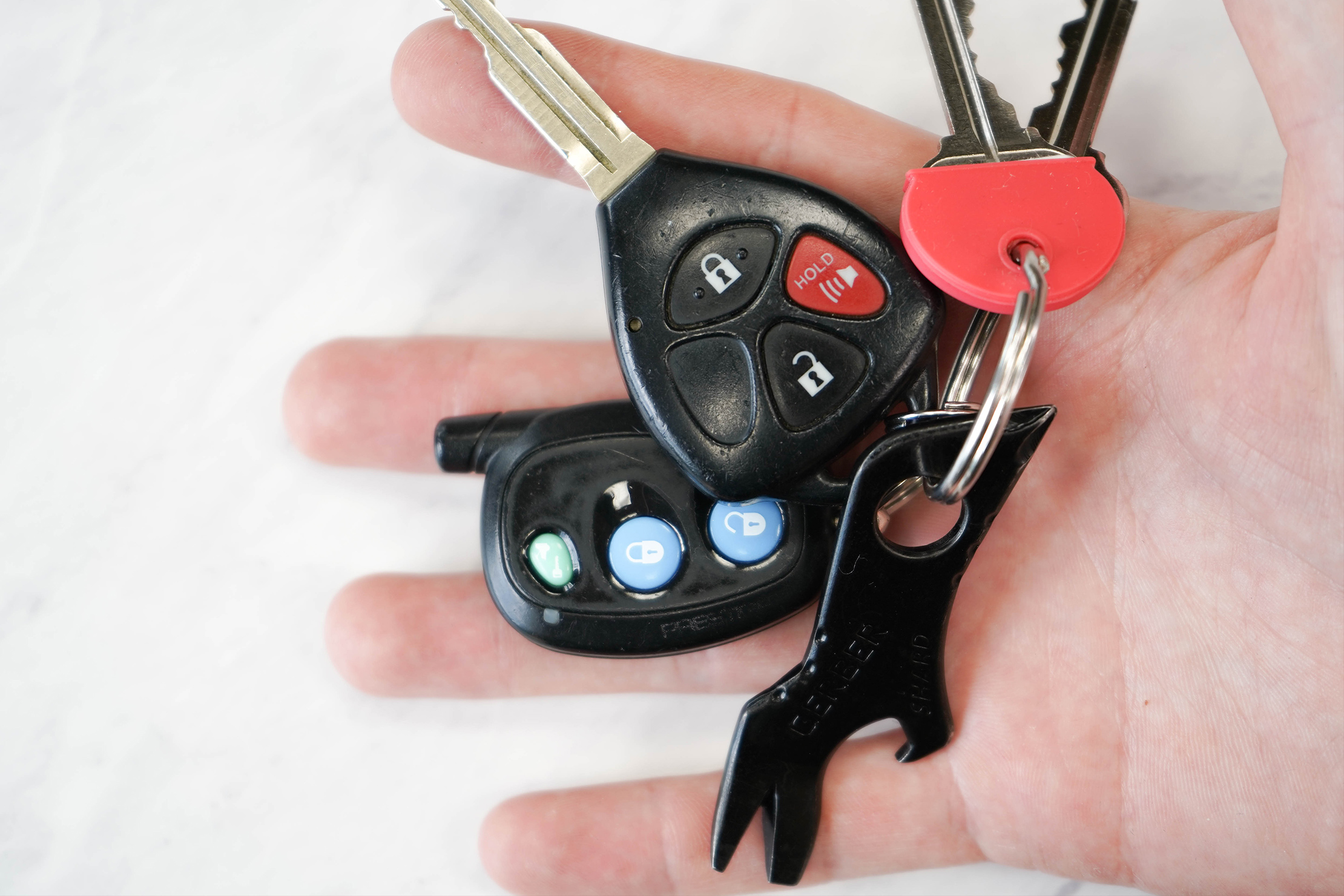 This little fella is small enough to fit nicely on a keychain and take through airport security rather inconspicuously, which we love. Gerber says the multi-tool is "airline safe" but, of course, that can depend on where you are in the world (or who the security agent is). So far, we haven't had any problems in airports.
The Gerber Shard consists of seven different tools in one: a pry bar, small flathead driver, wire stripper, larger flathead driver, bottle opener, lanyard hole, and Philips head (or cross driver, as the folks at Gerber refer to it as). And, despite its small size, it excels at doing all of these (although, is lanyard hole really a feature something can excel at?).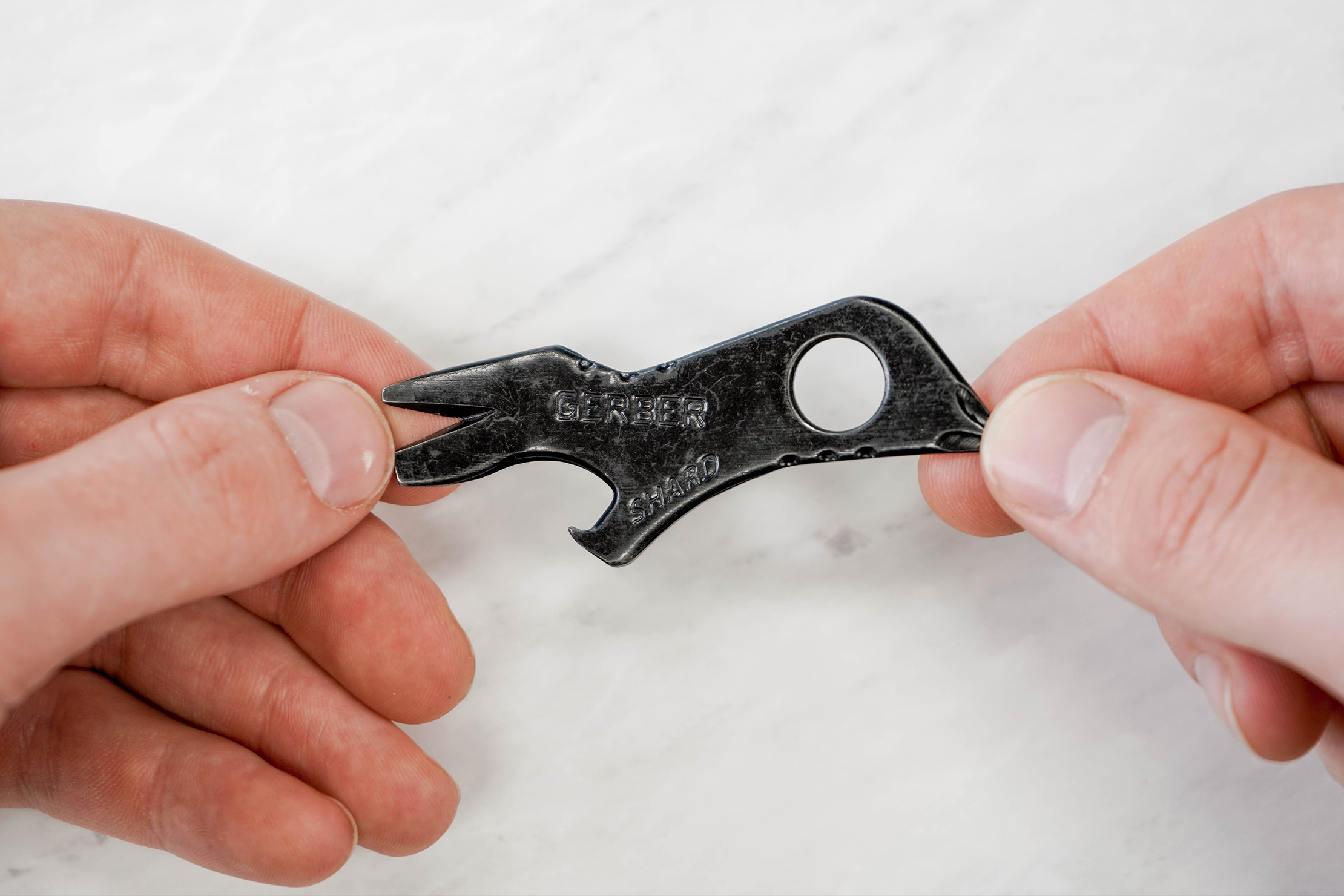 The body is stainless steel, with an additional titanium nitride coating for corrosion resistance. We've been testing the black, although it's also available in silver and brown. And two years in, we're still impressed with how well it's held up.
Features & Usage
Alright, let's get into what really matters—the tools.
First up, the pry bar, which is the perfect tool for de-grossing your environment. A used piece of gum on the kitchen table of your Airbnb? Pry it off. An unidentifiable sticky object on the airplane armrest? Pry it off. And if you want to be more traditional, it's also strong enough to loosen a nail.
Up next, there's the bottle opener. We've been testing this feature quite a bit—just for this review, of course (what other reason would we have?)—and are happy to report that it gets the job done.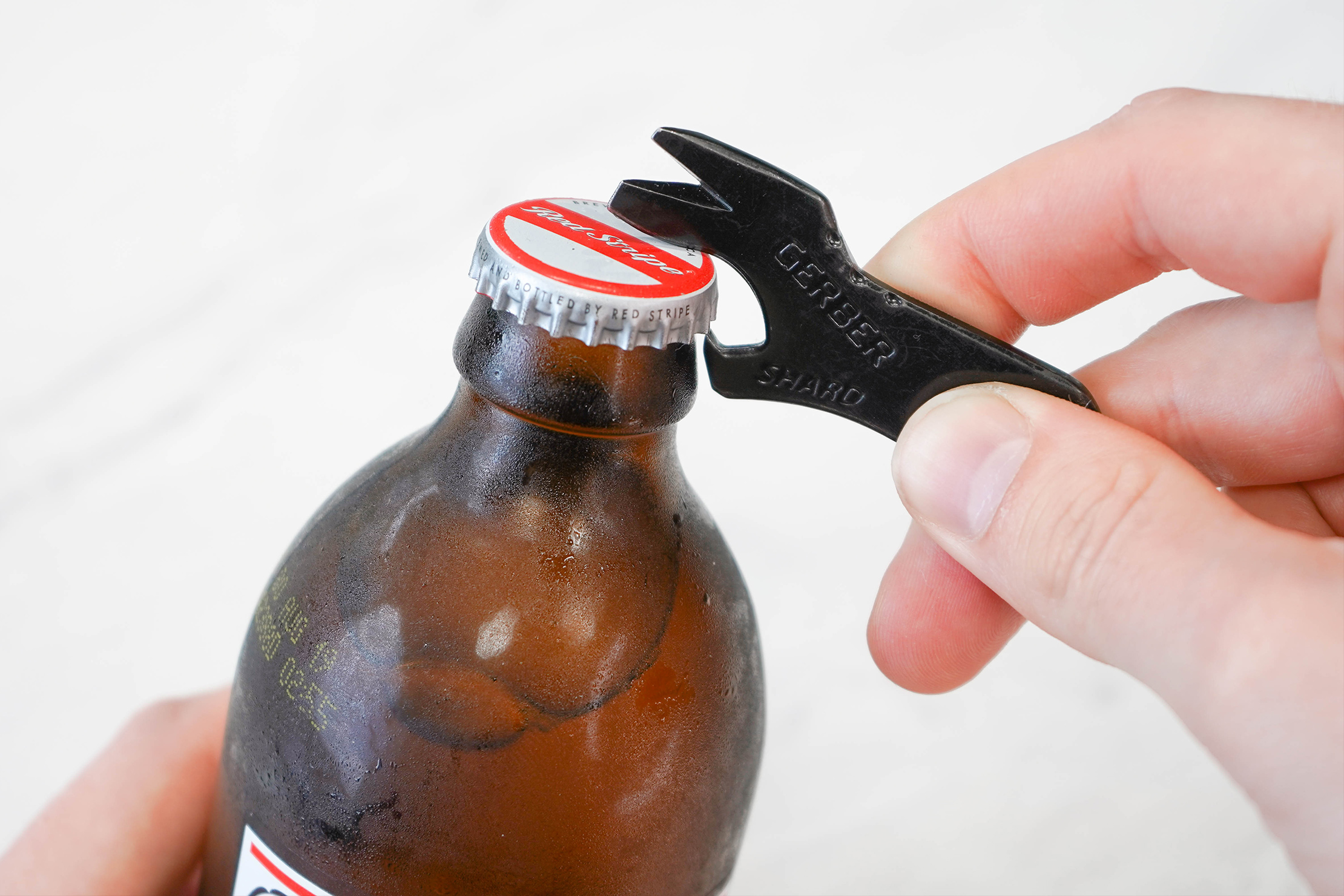 Then you have your small and large flathead drivers, as well as your Philips head. The flathead drivers are the two "forks" of the pry bar, while the Philips head is on the opposite end. We're happy to report that all three work much better than they look like they would. Of course, they're not perfect—but you can't expect perfection from multi-tool screwdrivers.
We've used them while crashing at long-term AirBnbs to tighten screws on tables and drawers as a nice gesture toward the host, but also for happiness' sake.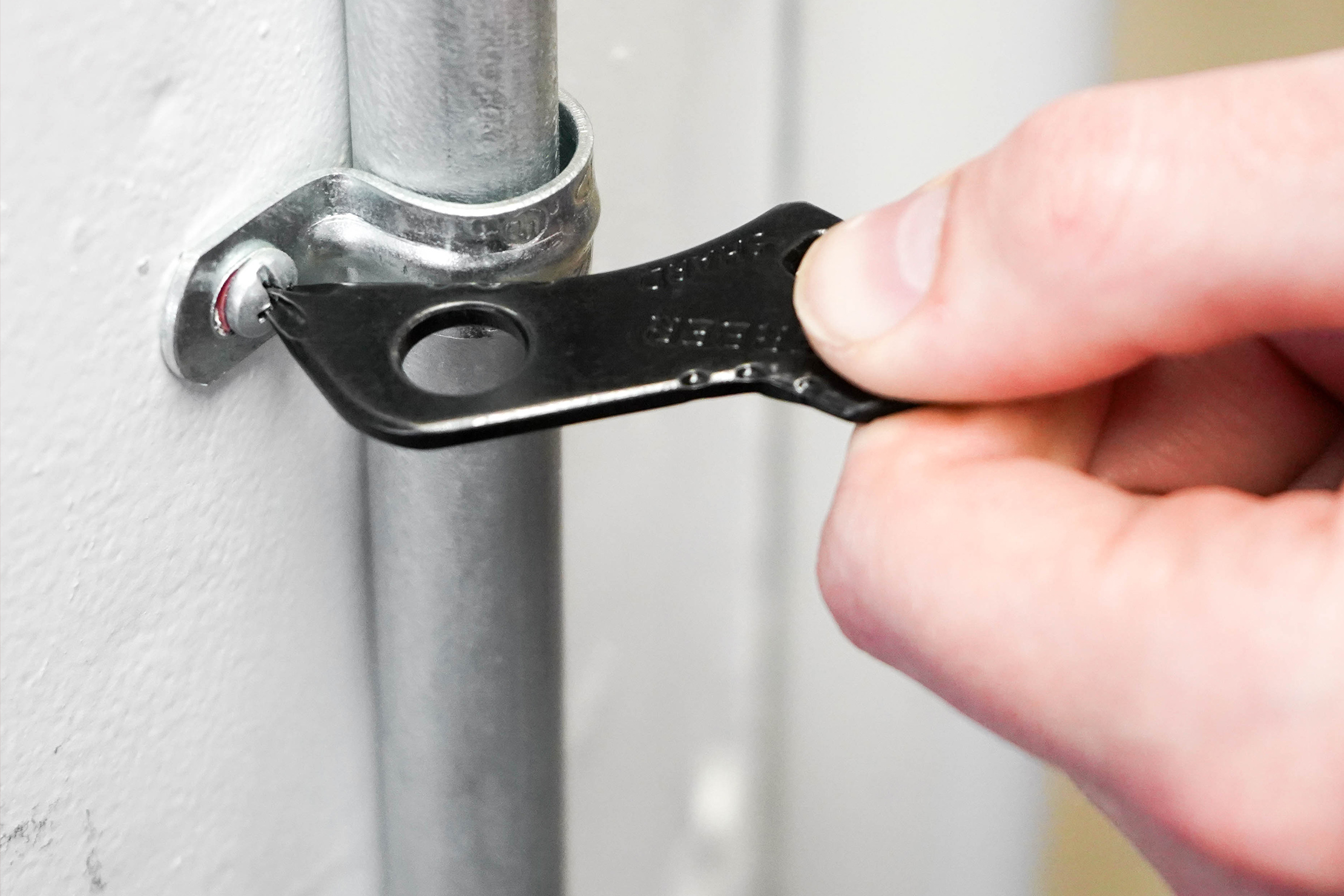 Then there's the wire stripper. We haven't used it specifically for wire stripping (yet!), but it can be useful for cutting loose threads or pulls on clothing.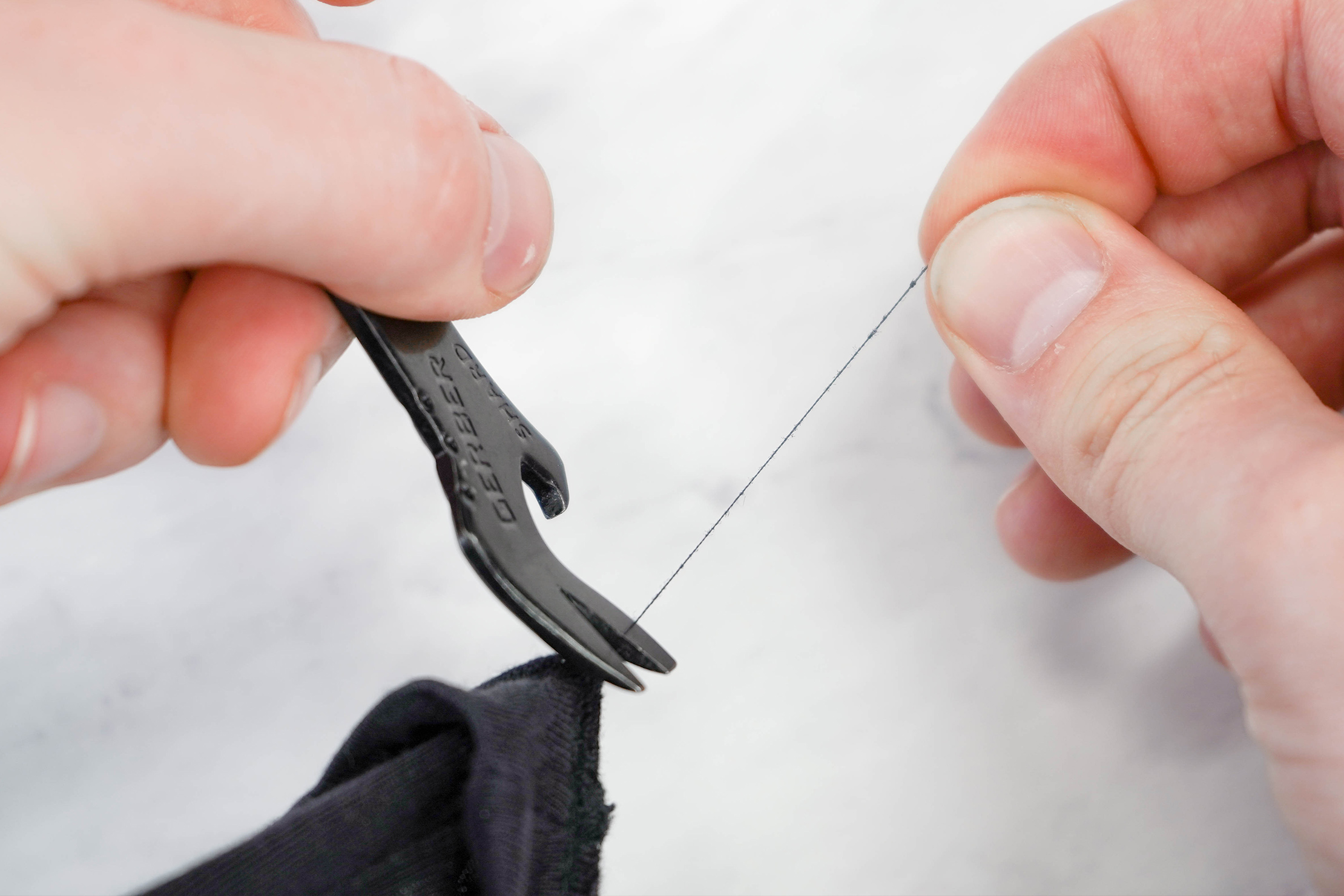 Lastly, there's the lanyard hole. It's definitely a nice feature, although we're not sure we'd call it a "tool"—but to each their own. The hole is on the larger side, so it'll definitely fit any keychain and various lengths of rope.
The lanyard hole is a great way to attach the Shard to your keychain. Or you could loop some paracord through it and attach it to your bag or belt. Or you could attach the Shard to a decorative, bright keychain before tossing it in an accessory bag so you don't have to worry about hurting yourself when looking for it. Really, the world is your oyster here.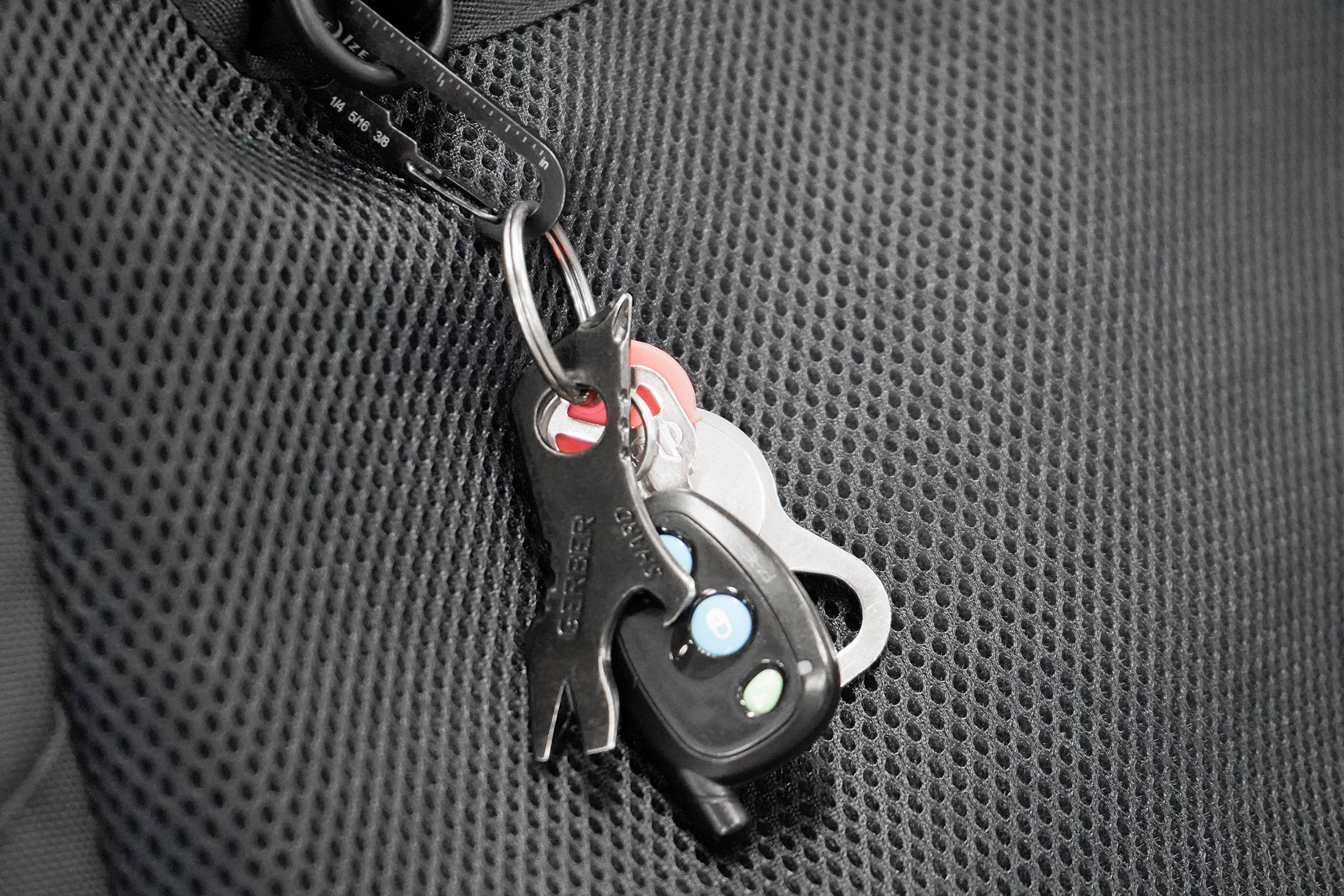 We also need to point out the little grooves along the sides of the Shard. They're there to help you grip the Shard while using any of the drivers or the pry bar. We've definitely appreciated how you can get a nice firm hold while using the Shard—something we haven't always found with other multi-tools.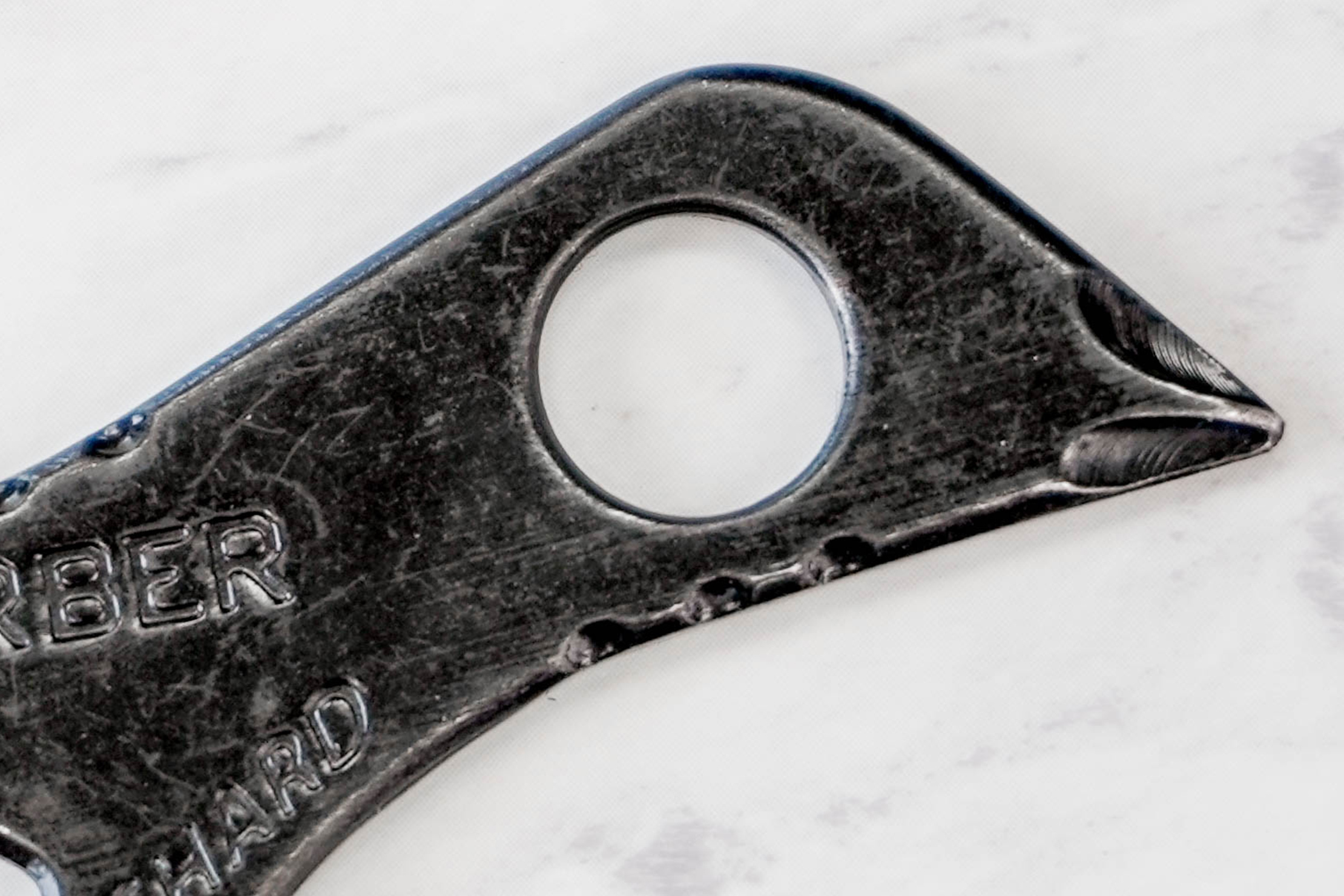 However, even with those grooves, the one issue we've had with the Shard tool is its awkward shape. Some other multi-tools out there will fold into themselves, creating sleek edges, while this one just…is what it is. If you toss the Shard in your pocket, there's a chance those sharp edges could do some damage to the fabric. Definitely not a deal breaker, but just something to keep in mind.
Overall, the Gerber Shard has become an important travel tool in our arsenal. After two years on the road, it's still holding up nicely with only a few minor blemishes to speak of.
So here's to another two years.
Usage Timeline
Initial Usage
Condition: Excellent
A handy multitool in a small, low profile package.
Screwdriver component is more useful than we initially thought.
1 Month of Use
Condition: Excellent
Like the size and shape of this thing. Very inconspicuous.
2 Months of Use
Condition: Excellent
Tested the driver while fixing up chairs at an Airbnb—worked great.
3 Months of Use
Condition: Excellent
Still good. Getting the most use out of the bottle opener.
6 Months of Use
Condition: Excellent
Holding strong. A few minor blemishes, but nothing that impacts usability.
9 Months of Use
Condition: Excellent
Loving how durable it is—still looks great with near daily use.
1 Year of Use
Condition: Good
A few more scratches, but nothing beyond superficial.
2 Years of Use
Condition: Good
We can't imagine traveling with out this thing—it always comes in handy!
Access the Pro Community Discussion
Get your questions about the Gerber Gear Shard answered from our team and the Pro Community right here on the page. Plus, join discussions with other members about gear, guides, and more.
Other Miscellaneous Reviews