ROAV Eyewear Franklin Sunglasses Review
ROAV sunglasses are foldable, lightweight, pocketable, and strong—although the flat lenses do result in some strange reflections.
Our Verdict
Unlock the Pro Summary
Save time. Get access to brief summaries of our reviews so you can browse and make decisions more efficiently.
Pros
Foldable, strong sunglasses—some of the smallest we've come across
The polarized lenses block 100% of both UV and IR light
They have a variety of styles and colors so you can choose something that suits you
Cons
There's no curve in the lenses, which makes it a little odd for your eyesight
The lenses are very smudgeable
They can sit in the case a little oddly
Recent Pack Hacker Video
Technical Details
Weight (oz)

1.59 oz (45.1 g)

Notable Materials

Stainless Steel

Manufacturing Country

China

Warranty Information
Full Review
Get up to $30 off ROAV Eyewear • Join Pack Hacker Pro
Unless you're a fan of squinting or throwing your hand over your eyes every time you walk out the door, you'll want a nice pair of sunglasses while traipsing the globe. Easier said than done.
Fashionable sunglasses are often bulky and breakable, especially when tossed haphazardly inside a pack. And a number of travel sunglasses look like a pair of, you know, travel sunglasses.
ROAV—which launched on Kickstarter in 2017—is attempting to solve this problem with their travel sunglasses that are durable, stylish, and fold into a small enough size to fit in your pocket. While we have a few reservations about how reflective the sunglasses are, we have to say ROAV is basically succeeding.
Alright, let's jump into the ROAV Sunglasses Review.
Materials & Aesthetic
Foldable sunglasses could easily be like "clip-on" sunglasses, you know, best left for desperate times (and we say this from experience). Luckily, ROAV skirts this problem and, as of this review, offers over 16 styles that we think look pretty fashion forward. The company has suggestions for which styles fit different face and nose shapes on their website, so definitely check that out before you click "buy." Most styles also come in multiple colors so you should be able to find a pair that works for you.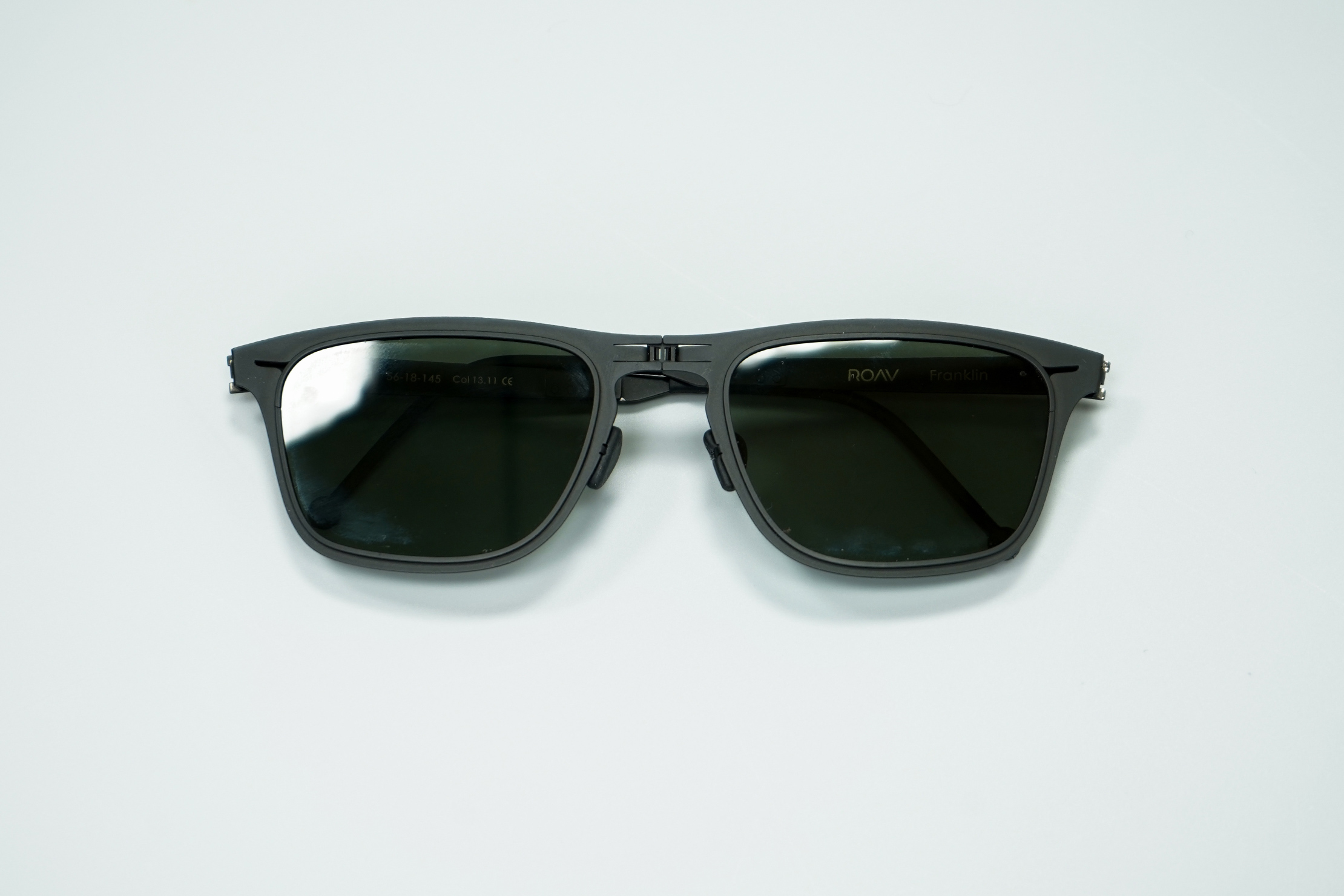 For the purposes of our ROAV review, we'll be taking a look at the Franklin, which has simple, rectangular frames and a sporty vibe.
The glasses feel pretty flimsy when you first get your hands on them. They weigh less than 20 grams—which is definitely a huge feature—but that low weight initially made us worry we'd snap them in two with half a thought.
No fear, though! We've been testing the Franklin for three months and counting, and have had no problems with durability.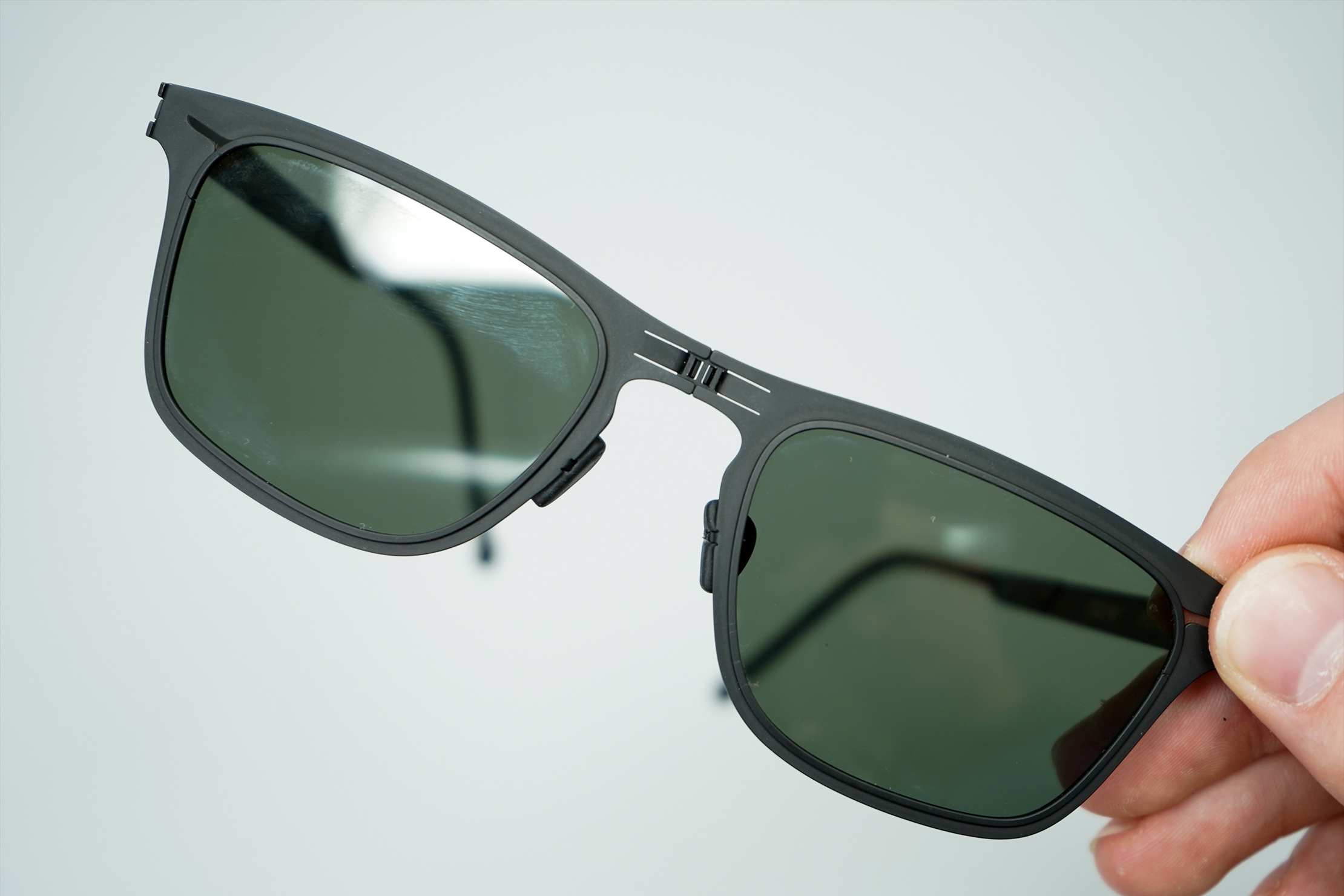 The frames are constructed of stainless steel, which means they are rust-free. Of course, that should be standard (what kind of horribly designed sunglasses would rust?) so we're not overly impressed, but still good to know.
Additionally, the frames are coated via a vapor deposition process. Like the top-notch researchers we are, we googled "vapor deposition process," scanned some scientific articles, and now can tell you: it's a vague term for any process that converts materials from a vapor state to a solid one. All you probably want to know is it usually makes the coating more corrosion and abrasion resistant.
Additionally, the nose and temple pads on the ROAV sunglasses are both silicone and wear comfortably.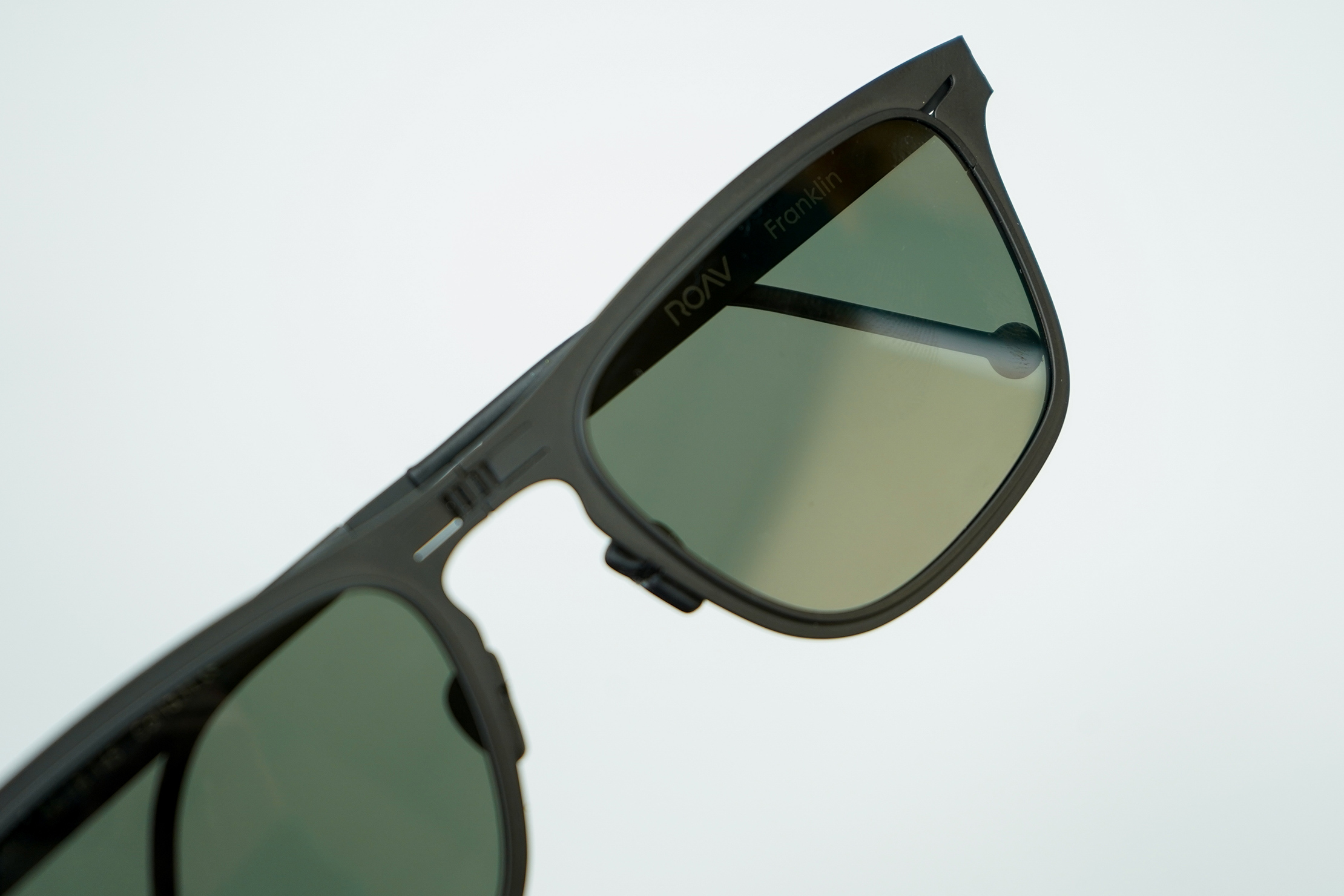 The lenses themselves are TAC, which means they're super lightweight, polarized and block 100% of both UV and IR light. ROAV reports that their TAC lenses are "shatter resistant" and, so far, we have resisted shattering them, though we haven't actively taken a hammer to them and tried (and we're not recommending you do either—although, if you do, please let us know what happens).
Something to note here, these lenses are very easy to smudge with a quick swipe of your finger. This isn't a huge deal because they're just as easy to clean, but smudgeability (not a word, but you know what we mean) can annoy some people.
And, if you need prescription sunglasses to avoid those clip-ons, ROAV says that their frames are "prescription-friendly," which means while they will not fit prescription lenses themselves, your local optometrist should be able to switch in the lenses for you. That being said, we haven't tried this ourselves—your mileage may vary.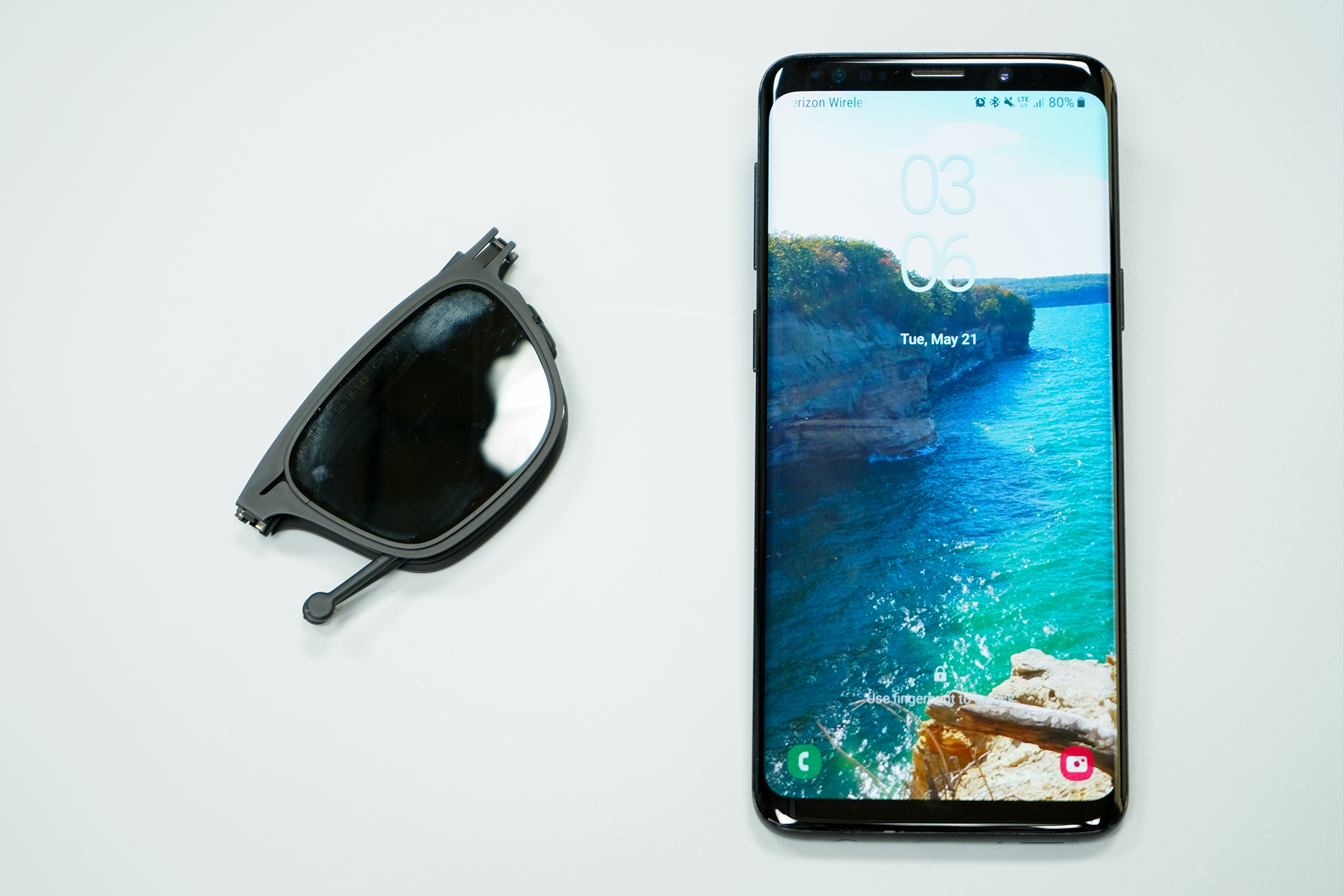 The Franklin style sunglasses fold down small enough to slide in your pocket or the smallest of clutches or bags—they're about a third of the size of an average smartphone.
To get the sunglasses to fold as small as they do, ROAV explains how they use screw-less hinges, which means that "the hinges/joints are formed within the two adjoining metal parts." That's all we can really tell you as these "micro-hinges" are proprietary technology.
ROAV's warranty claims if your sunglasses disassemble due to faulty micro-hinges, you can send them in no-questions-asked, and they'll fix them. But we haven't had a reason to test the warranty yet.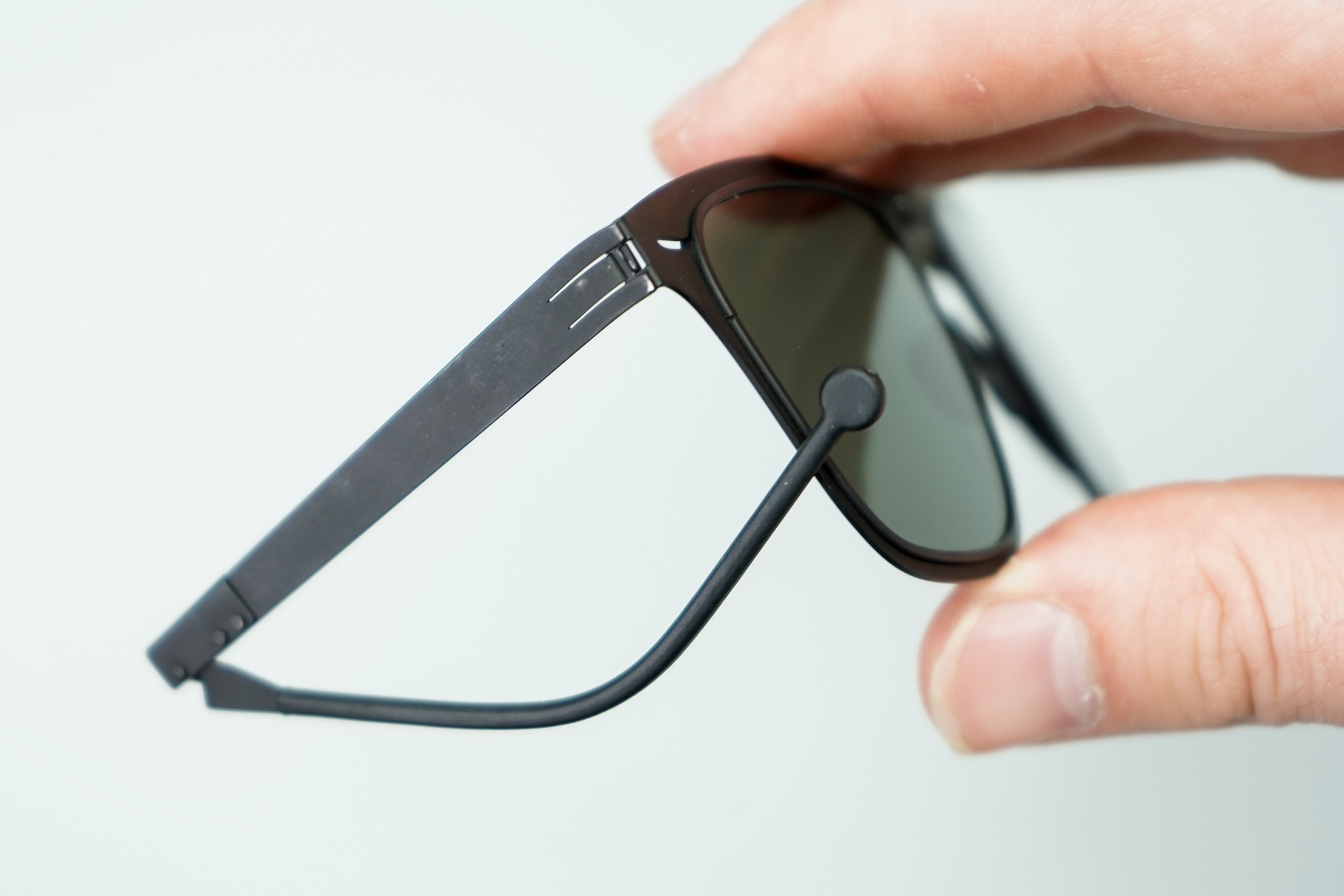 The sunglasses come with a simple, waterproof silicon case, which does its job well enough. It's easy to slide your ROAV sunglasses in and out, it'll fit in your pocket, and it seems to protect the frames pretty well.

We have noticed that, on occasion, when in the case, the top corners of the sunglasses will slip and hook into one another, instead of sitting nicely beside one another. Although, this hasn't affected the wear at all in three months.
Durability & Testing
Our Franklin sunglasses have been a trusty travel-partner for three months now. You seriously can't beat how lightweight, thin, and small these glasses are.
As a fan of one bag travel, we're always looking for ways to save space and weight—so these sunglasses are worth it for that alone.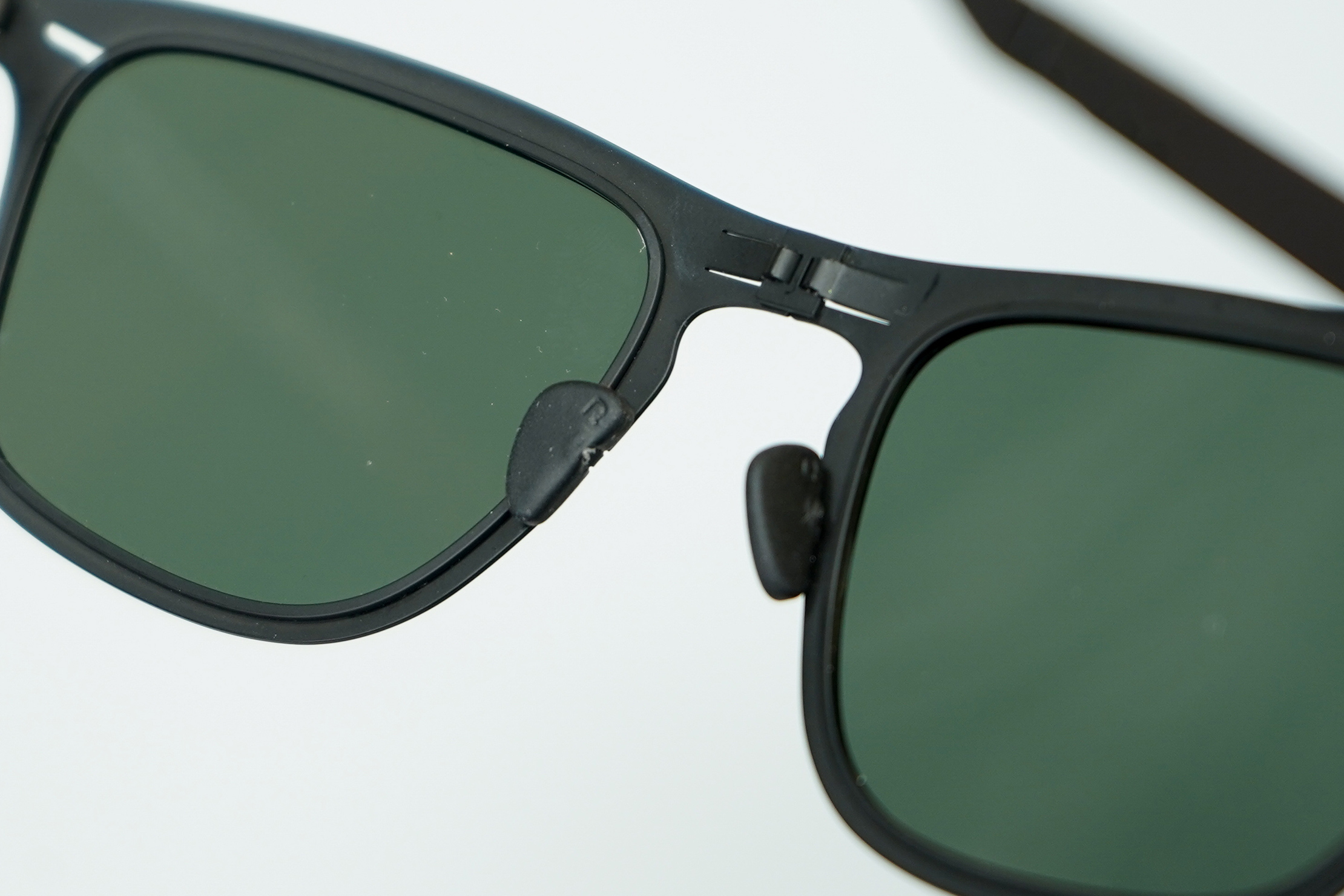 And this compactability doesn't mean ROAV sunglasses are fragile. In fact, quite the opposite. Besides a little wear on the nose pads—which ROAV says they'll replace for free if need be—we haven't had any problems: no scratches or bends in the metal, nothing major to note.
Like we mentioned before, we think the ROAV sunglasses look really stylish, although they wear a bit differently from "normal" sunglasses because the lenses are flat. But not in an uncomfortable way, and we got used to it pretty quickly.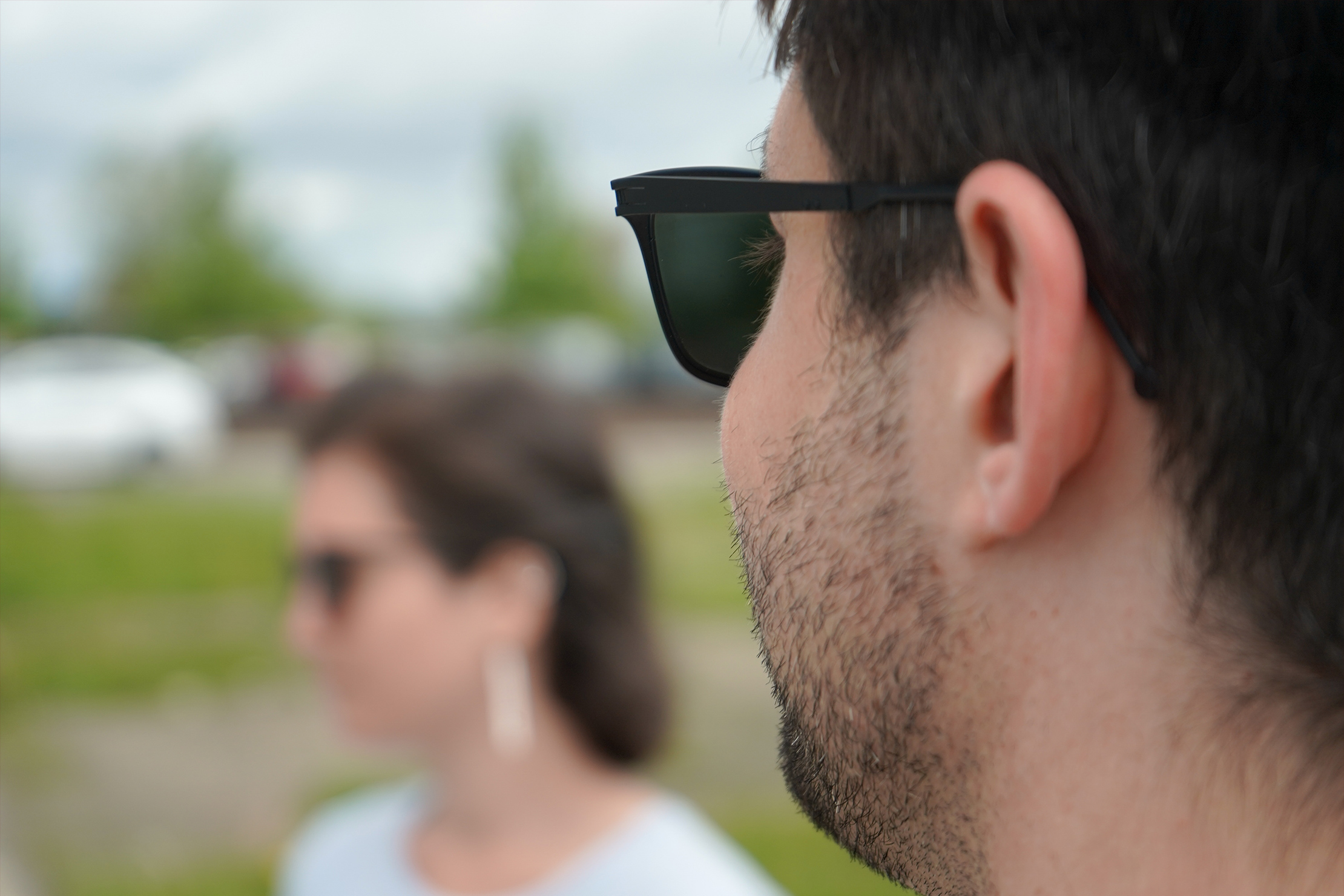 However, the flat lenses have another quirk—while wearing them you can see the reflection of what's going on behind you. And let us tell you, it's quite the strange sensation to catch the reflection of someone walking behind you via your sunglasses (cue creepy music).
Overall, we think the benefits of owning a nice pair of durable, fashionable sunglasses outweigh the fact that it's reflective in such a bizarre way.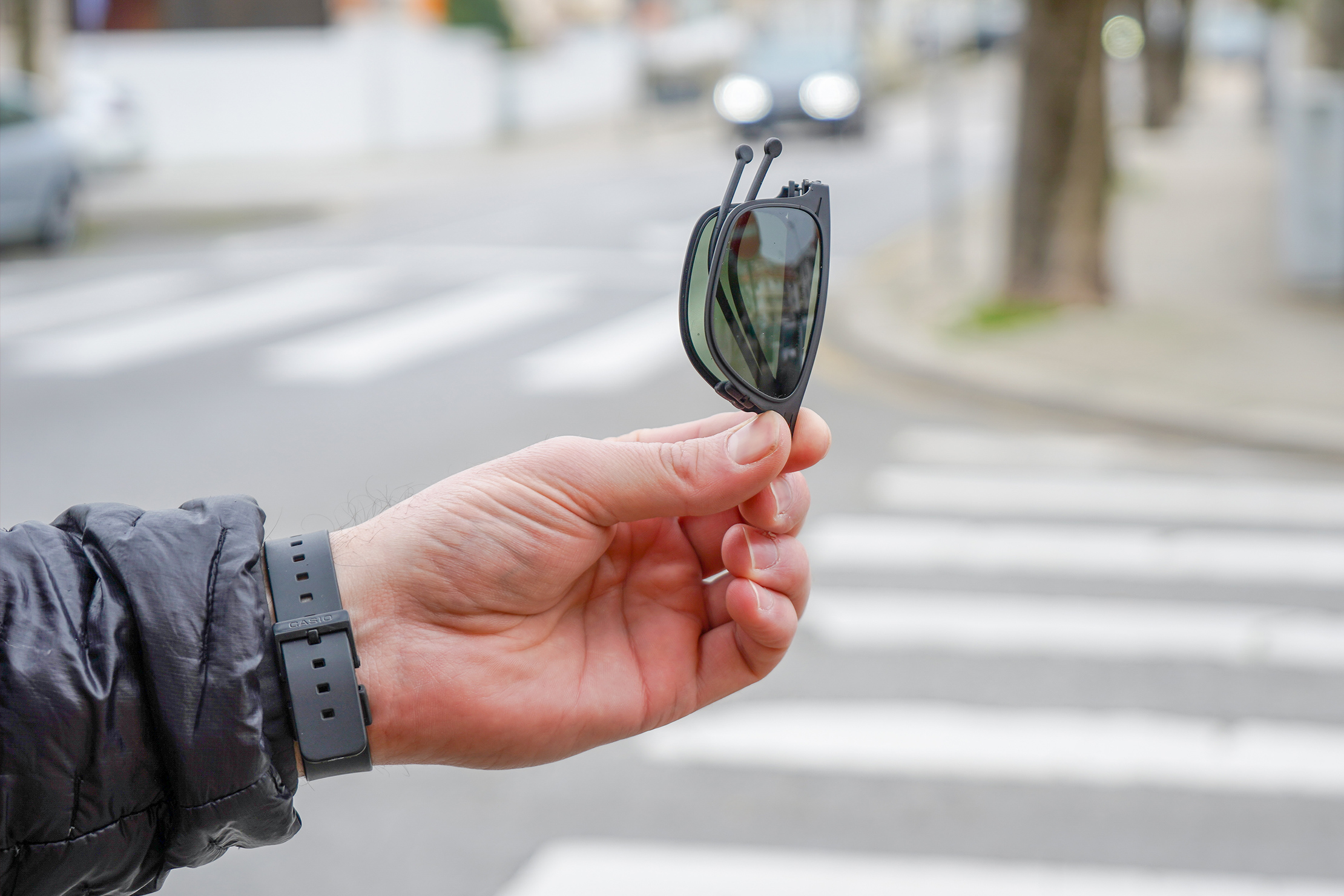 Usage Timeline
Initial Usage
Condition: Excellent
These pack up incredibly small and are quite sturdy.
Since the lenses are flat, it's easy to see reflections behind you while wearing them. It's thrown us off occasionally.
2 Weeks of Use
Condition: Excellent
Loving how durable these sunglasses are, while still small enough to fit in a pocket.
1 Month of Use
Condition: Excellent
All good—we have no complaints.
2 Months of Use
Condition: Excellent
There's a small amount of wear on the nose pads, but everything else still looks nice.
3 Months of Use
Condition: Good
We've noticed the micro-hinges can get caught in longer hair, especially on windy days.
Access the Pro Community Discussion
Get your questions about the ROAV Eyewear Franklin Sunglasses answered from our team and the Pro Community right here on the page. Plus, join discussions with other members about gear, guides, and more.
Other Clothing & Accessories Reviews