BruMate Hopsulator TRiO 3-in-1 Can Cooler Review
The BruMate Hopsulator TRiO 3-in-1 Can Cooler keeps cold drinks cold and our bags less bulky with its all-in-one functionality.
Our Verdict
Unlock the Pro Summary
Save time. Get access to brief summaries of our reviews so you can browse and make decisions more efficiently.
Pros
3-in-1 functionality gives more use cases in one product
Magnetic lid closure keeps it in place while drinking
Can be used as a standalone cup
Cons
Freezable insert and clear lid are separate accessories to pack
Bulky design isn't lightweight
Some paint-deep scratches
Recent Pack Hacker Video
Technical Details
Weight (lb)

1.22 lb (0.6 kg)

Dimensions

8.35 in x 3.95 in x 3.95 in (21.2 x 10 x 10 cm)

Notable Materials

Stainless Steel

Manufacturing Country

China

Warranty Information
Full Review
If there's one thing we can all agree on, it's that nothing beats a cold drink on a sweltering summer day. Okay, it may be hard to agree if you're reading this in the middle of the winter season. But bear with us, because once the season changes (or if the thermostat knob gets stuck on high), this is one drink accessory we can confidently recommend.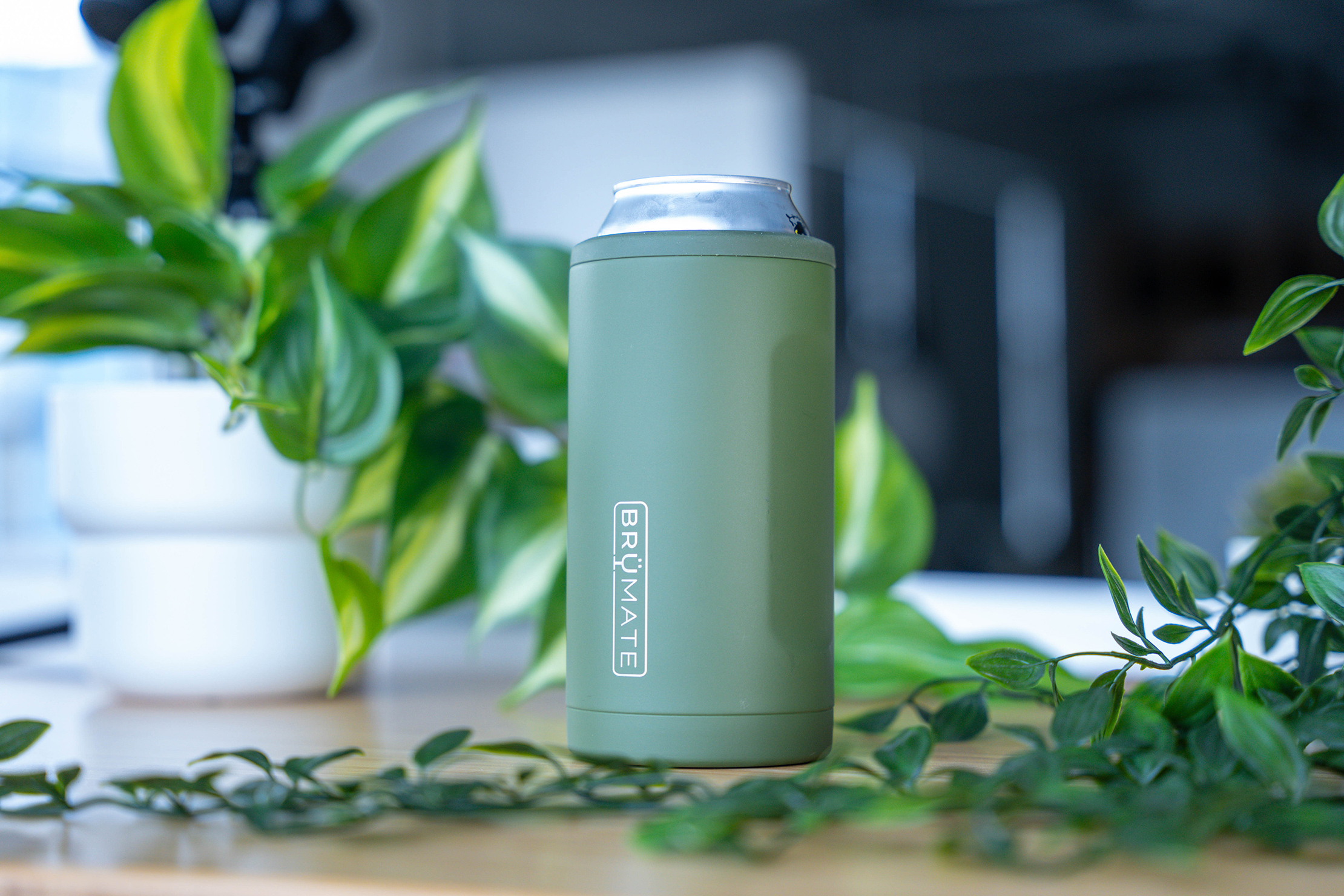 Meet BruMate's Hopsulator TRiO 3-in-1 Can Cooler. It's a beverage cooler that holds canned drinks, effectively turning them into insulated bottles. It even comes with a lid so you can pour drinks directly into the stainless steel interior. The multi-functional aspect of the Hopsulator TRiO is quite strong, and we can't wait to tell you all about it in this review.
Materials & Aesthetic
The Hopsulator TRiO isn't strictly the beverage sleeve we've tried out. We often see these kinds of accessories range in quality, from the foam koozies they give away in swag bags all the way to what we have here: a cooler that's as well-built as they come. The Hopsulator TRiO feels big in hand, which is perfectly understandable. This is a drinks cooler meant to hold even large 16-ounce cans.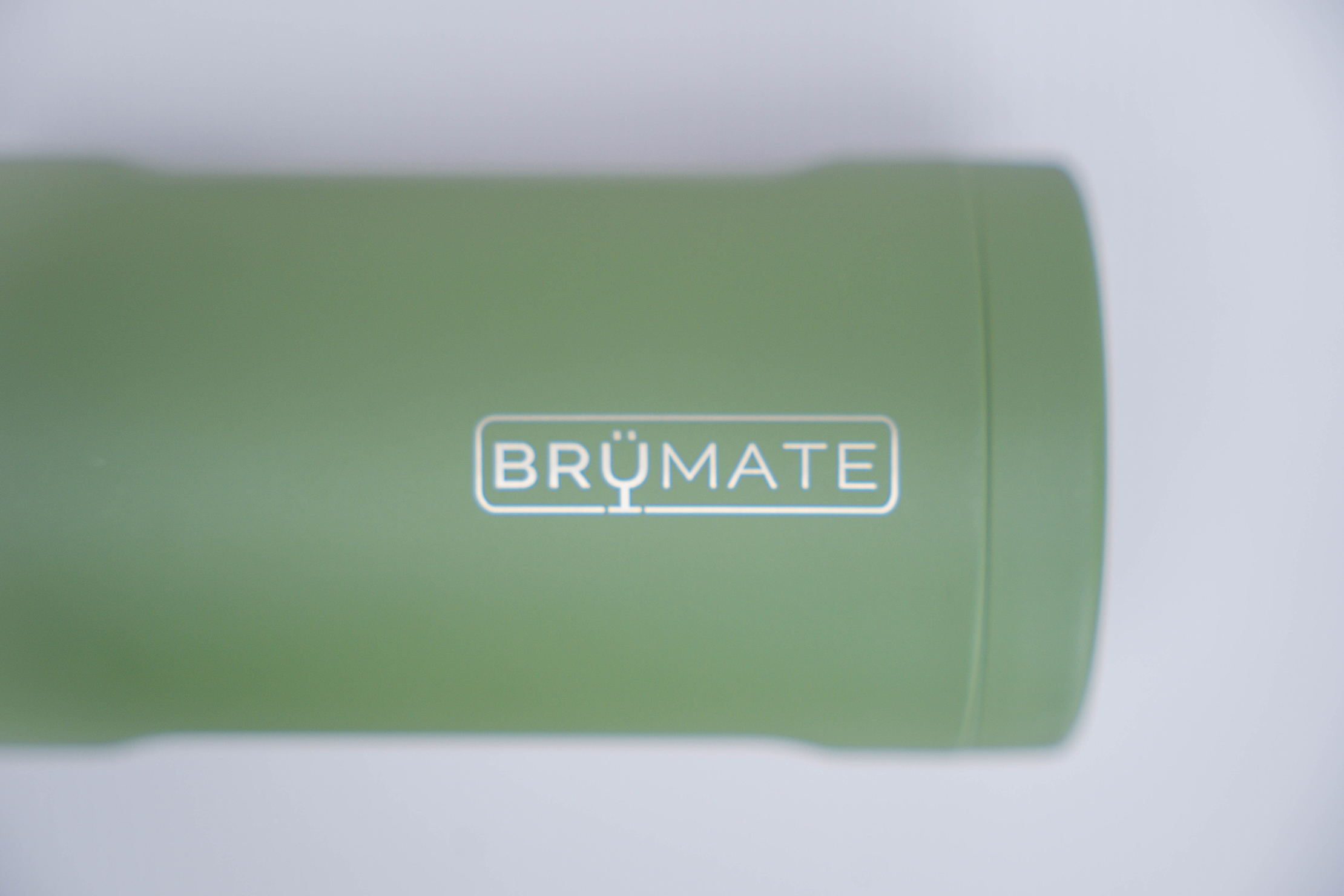 Admittedly, the OD Green colorway we're sampling in this review isn't the most eye-catching. It doesn't really help the Hopsulator TRiO stand out on a picnic table. Fortunately, BruMate's offering the Hopsulator TRiO in a wide variety of colorways, including Neon Pink, Walnut, Gold Leopard, Blush, Glitter Merlot, and Dark Aura. Of course, there's also the stealthy Midnight, Matte Black, Onyx Leopard colorways that we typically prefer. But in essence, it's either go stealthy or go flashy—the choice is yours.
Our OD Green sample did gather a few scuffs along the way, but they're only paint-deep. The stainless steel body remains intact, and so too do the other materials. The rim and base of the cup are silicone; the latter is to prevent it from slipping on smooth and moist surfaces. There is a faintly noticeable difference in the shade of green between the silicone and stainless steel. It's only ever so slightly different, though, so it doesn't bother us that much.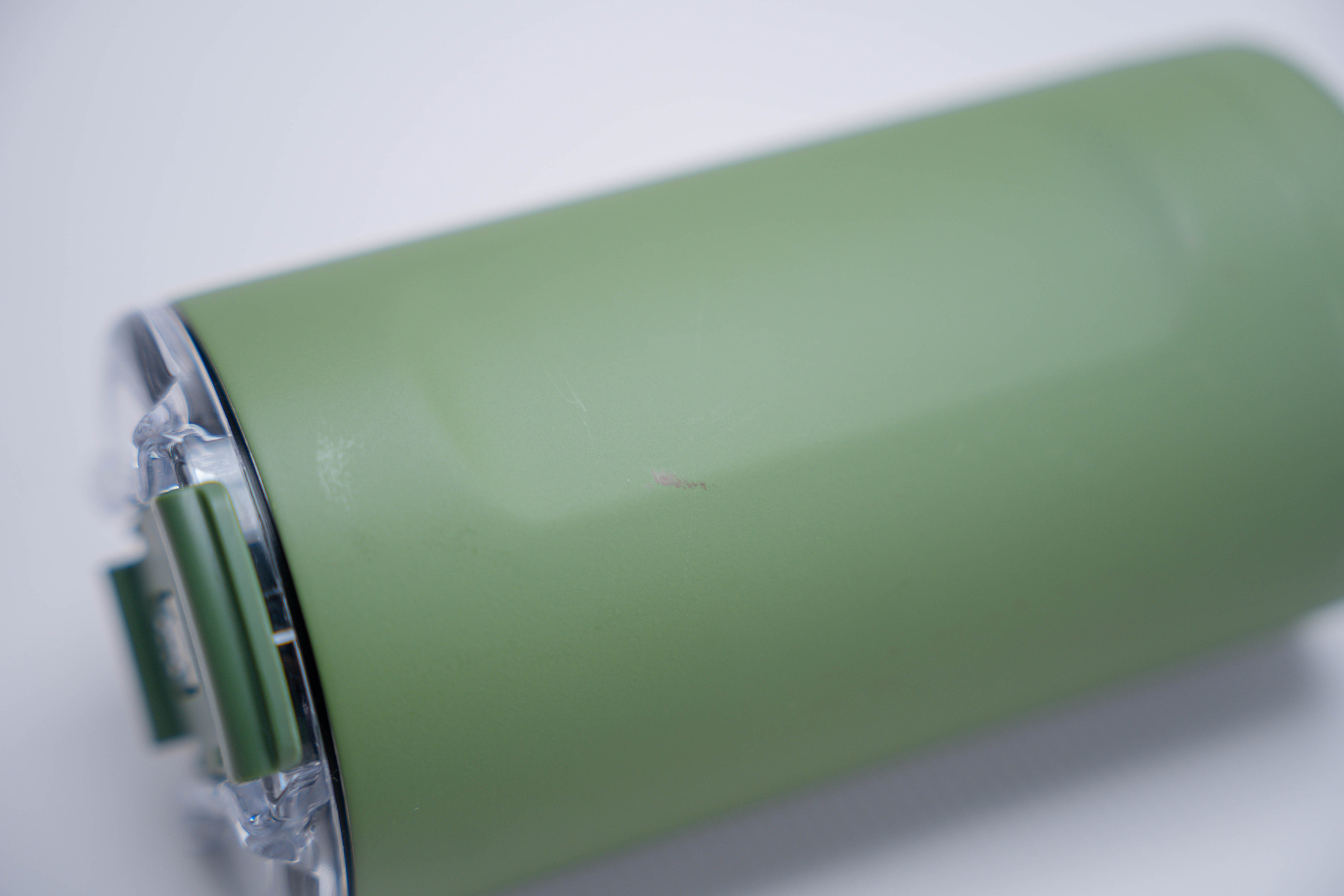 Other parts of the Hopsulator TRiO include the plastic freezable insert and the see-through plastic lid. The lid also features a small magnet that secures the lip closure in place so you don't have to worry about it hitting your nose while you're sipping. We're pretty happy with the build quality overall. Despite the few scuffs here and there, it blends well with the tough vibe of the OD Green paint, so no harm there.
Usage & Features
As the name suggests, the Hopsulator TRiO has three built-in functions: a cooler for 16 or 12-ounce cans and as a cup itself. Other beverage coolers may just be sleeves or fit one type of can, but the Hopsulator TRiO packs in more functionality without becoming so bulky that it's a nuisance to bring along.
The design is fairly simple as well. Inserting large 16-ounce cans is as easy as pushing them in from the top. BruMate designed the Hopsulator TRiO in such a way that cans can be inserted without unscrewing the silicone rim. For the most part, this works well for us as most of the cans we try out slide in with reasonable resistance. Once the can is empty, simply grab it by the rim and pull it out. The silicone rim can also be removed for easier insertion or removal.
For 12-ounce cans, the Hopsulator TRiO comes with a freezable insert to prop them up and add chilling power. The insert comes pre-filled, so it's only a matter of tossing it inside the freezer when we need it. It's not refillable despite the spout-like protrusion—the notch on that side allows the insert to slide down by letting air beneath escape.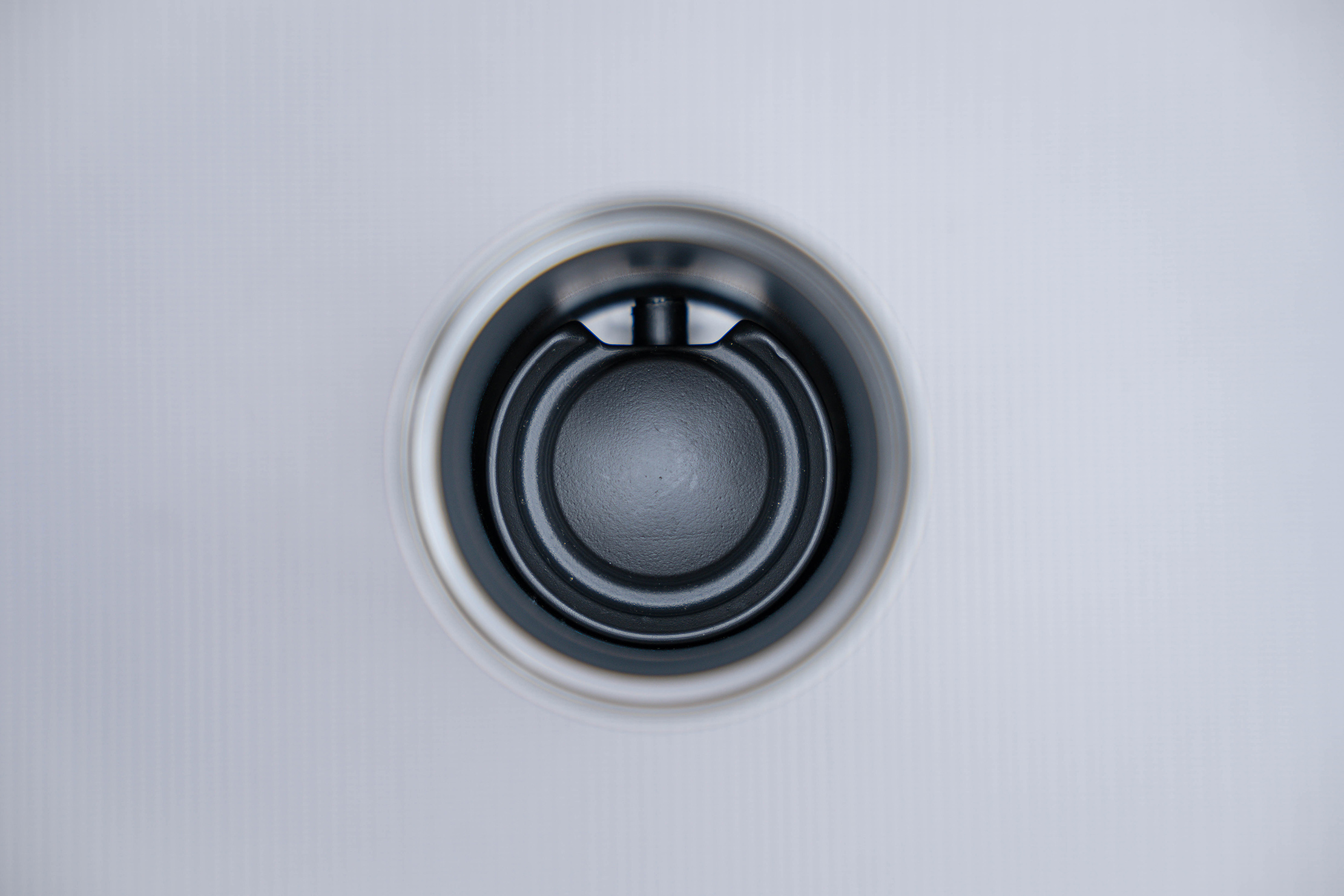 The Hopsulator TRiO also works rather well as a cup. This function is primarily there in case of cans that are too skinny or too chubby. The rated maximum volume is 16 ounces, so we don't have problems pouring most canned beverages. This isn't an afterthought feature, either. The stainless steel interior features their BevGuard tech, preventing metallic taste from contaminating drinks, which works well in our experience, though we don't often leave drinks inside long enough for it to develop the taste anyway (unlike water bottles, which are easier to accidentally leave half-full).
In terms of keeping our canned drinks cold, it's about on the same level as similar products from YETI or Hydro Flask. The thermal performance is more than satisfactory and keeps drinks cold even when in direct sun in the heat of the day. At no point do we feel the need to reach for a glass full of ice cubes. This is, of course, provided the drink we're putting in is cold from the start.
We're pretty satisfied with how well the Hopsulator TRiO works in all of its three functions. Like we said earlier, we've tried out similar products in the past. But those always leave us guessing which size we should bring. Should we bring the 12-ounce version or the 16-ounce version? Should we bring both? Where will we put the extra bulk? It might not be a problem if it's for a road trip where we have free reign over the cargo space. But for air travel? Every ounce counts.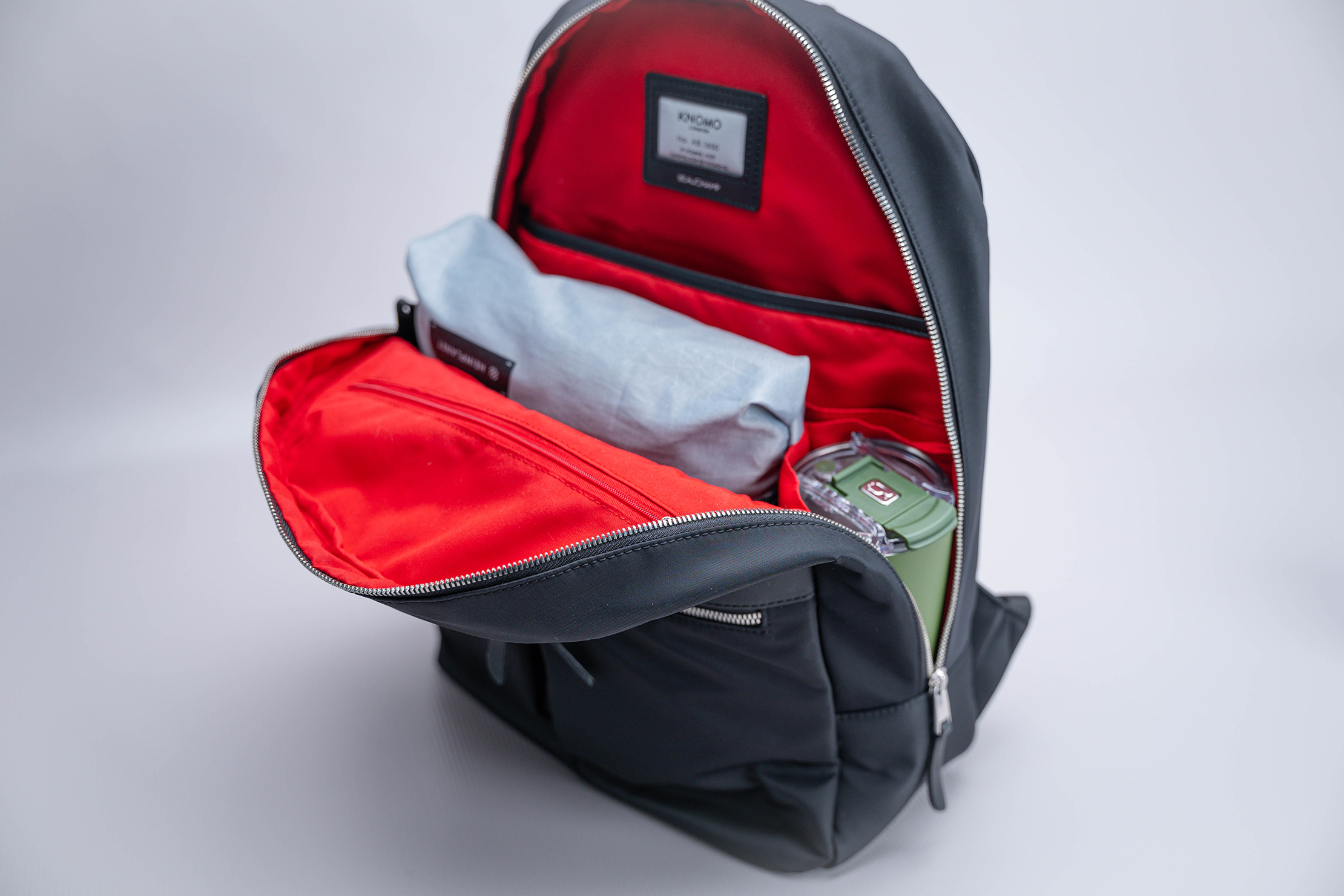 The biggest con of the Hopsulator TRiO has to be its weight. At 1.22 pounds, it's quite hefty on its own. The flat sides do make it easier to hold, but the bulk is something to consider. Fortunately, the 3-in-1 functionality means this is pretty much an all-in-one solution that reduces the amount of gear we're packing. We no longer need to bring an insulated bottle and a beverage sleeve separately—the Hopsulator TRiO handles both.
Usage Timeline
Initial Usage
Condition: Excellent
Base has non-slip padding
Adds a bit of width to soda cans similar to foam sleeves
Works by being an insulating container for canned beverages
2 Weeks of Use
Condition: Good
Some areas have scuffing, which wears off the finish, but it's nothing that impacts function
No metallic taste when using it as a tumbler
Silicone lid makes it easy to slide a can in and out
Round silicone base is also great for dampening sound when you set it down and adding grip
Works well keeping drinks cold, on par with similar products from YETI
Access the Pro Community Discussion
Get your questions about the BruMate Hopsulator TRiO 3-in-1 Can Cooler answered from our team and the Pro Community right here on the page. Plus, join discussions with other members about gear, guides, and more.
Other Miscellaneous Reviews