VELCRO Brand Cable Ties Review
These VELCRO Brand Cable Ties are handy for taming cables or as makeshift strap keepers if your bag doesn't have any. They stick to almost everything, though.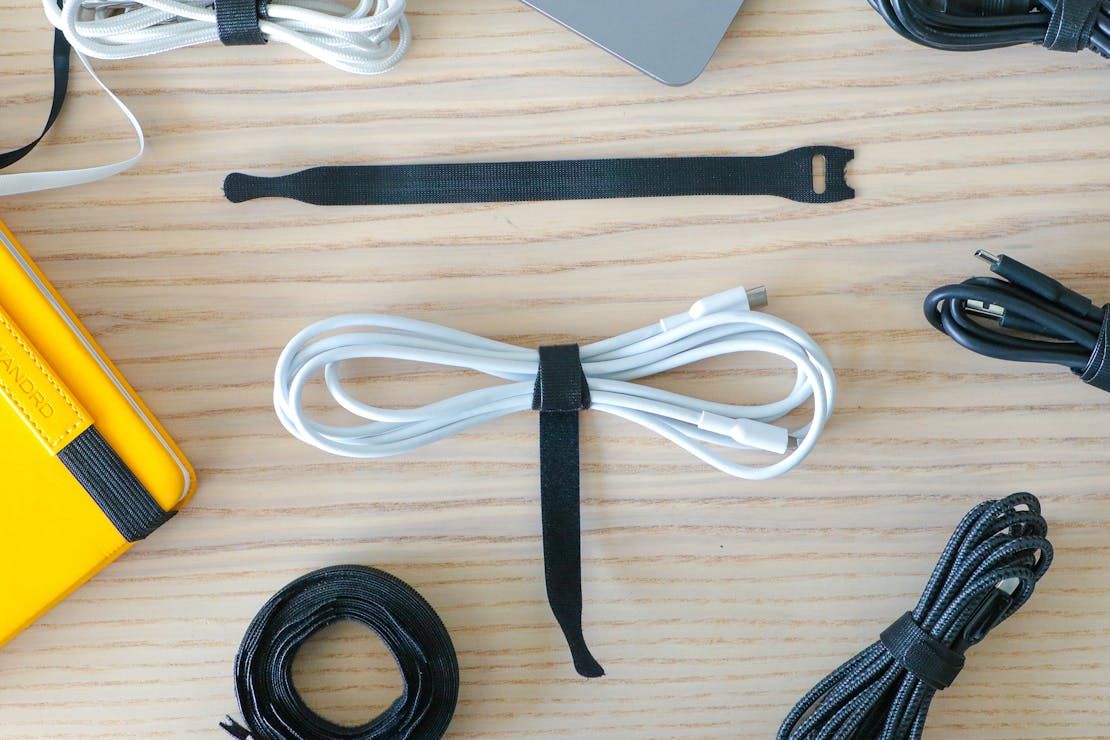 Our Verdict
Unlock the Pro Summary
Save time. Get access to brief summaries of our reviews so you can browse and make decisions more efficiently.
Pros
Convenient for keeping cords organized while traveling
Lightweight and easy to pack
Can be used in a multitude of ways
Cons
Hair and lint get trapped easily
Can get caught on clothing or other gear in your bag
Ties are thin, which gives us durability concerns
Recent Pack Hacker Video
Technical Details
Dimensions

8 in x 0.5 in (20.3 x 1.3 cm)

Each individual tie

Notable Materials

VELCRO®
Full Review
Ever find yourself ready to tear your hair out over a disorganized tech kit full of cable salad? Or how about wishing there was a cheap and easy way to keep your backpack straps from dangling around when the manufacturer decides not to include strap keepers? Why is that even a thing in the first place? No straps keepers should be a no-go. Anyway, the solution to those issues can be as simple as getting some VELCRO Brand Cable Ties. They're an invaluable and straightforward product that can be used in so many ingenious ways.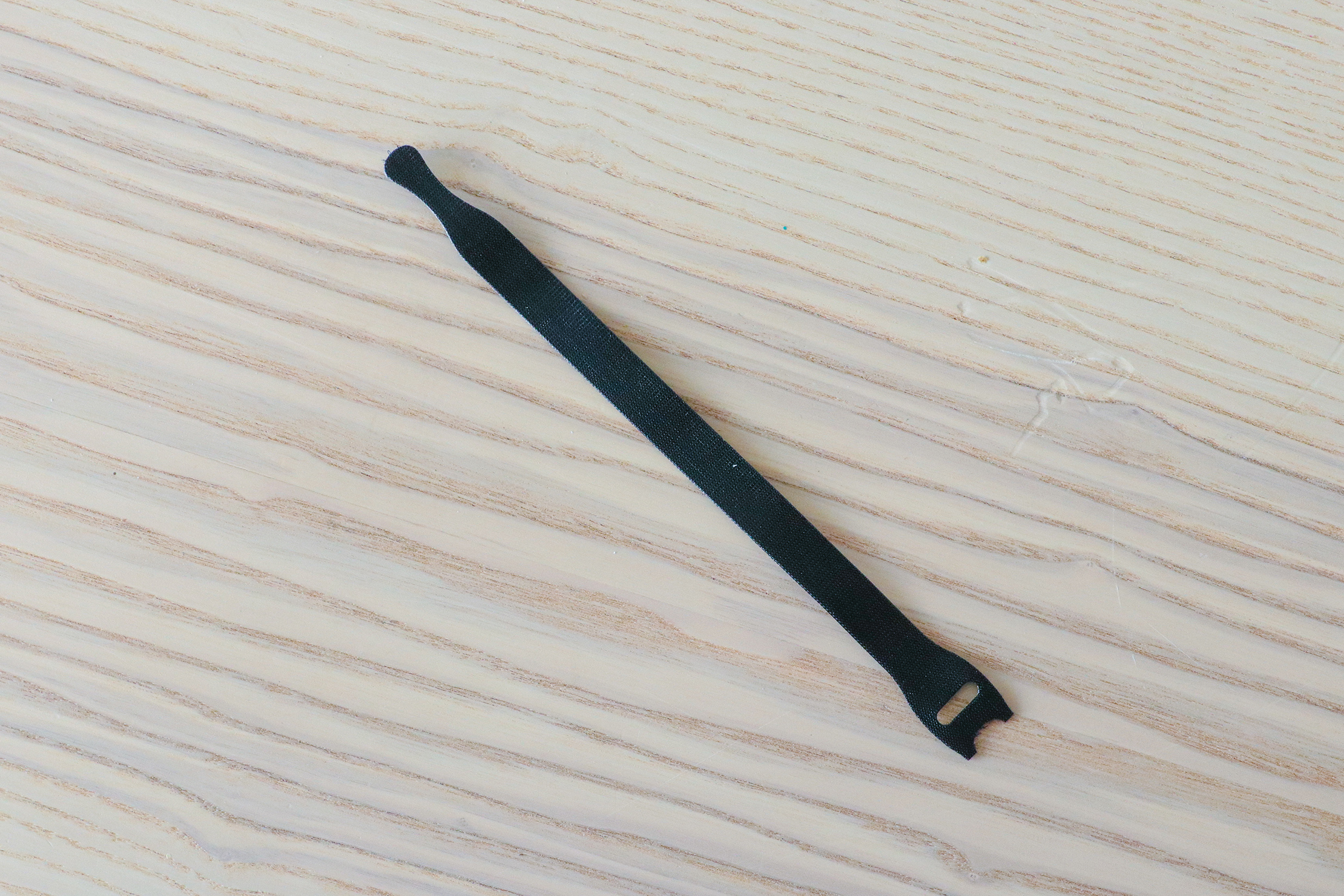 Seriously, they're a real game-changer and so ridiculously affordable that instead of asking why you should get them, you'll end up asking why the heck shouldn't I. The official VELCRO brand actually offers quite a few variations of these ties to keep you organized on the road and at home. They have a massive roll of VELCRO that you can cut to whatever length suits you, All-Purpose Straps for bundling together camping gear, and even straps with a handle in case you've got a bunch of packages to carry for some reason.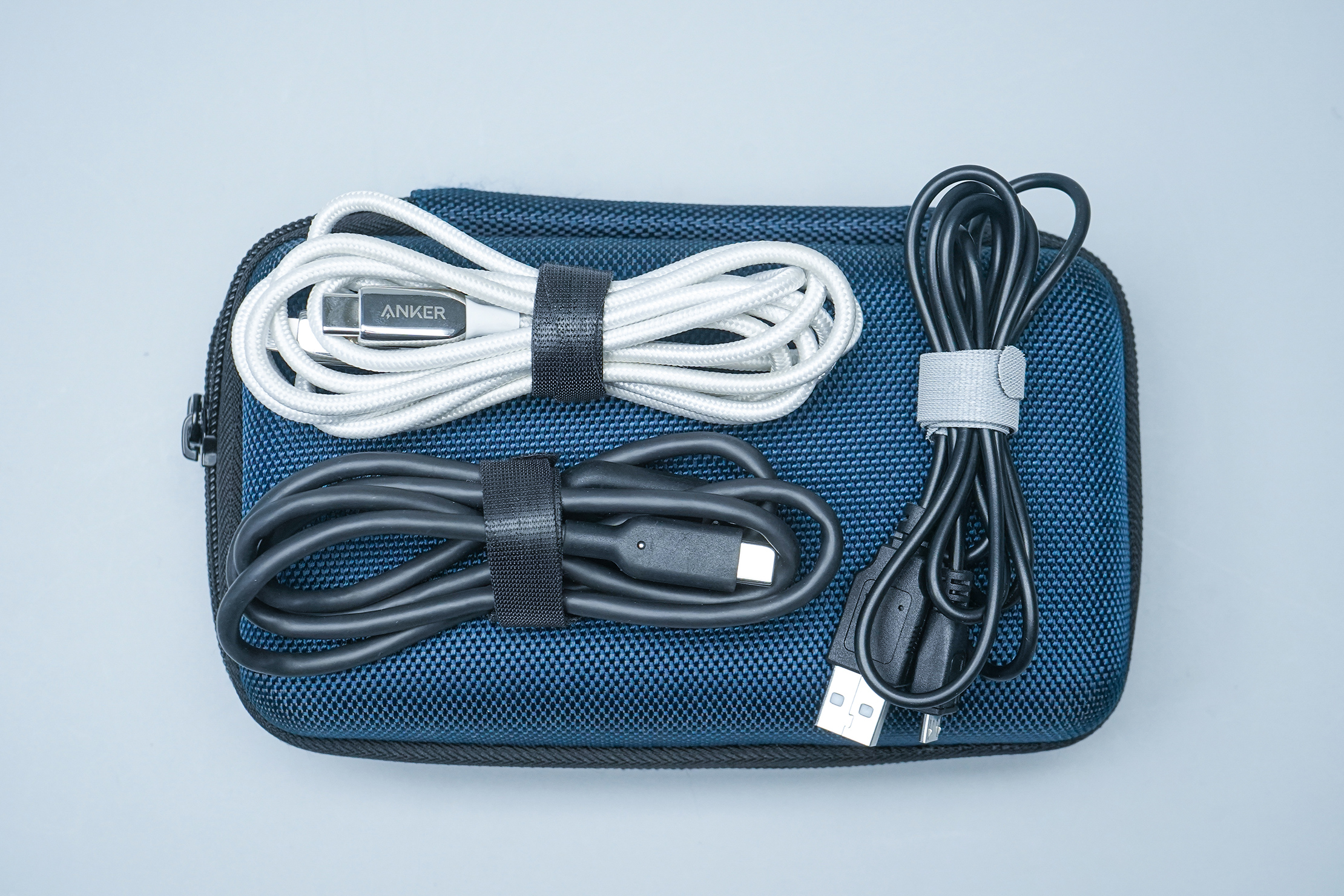 For this review, we went with the VELCRO Brand One Wrap Thin Ties (also called VELCRO Brand One Wrap Cable Ties). These are pre-cut at 8 inches by ½ inches long and have a little loop for you to thread the VELCRO through to tighten them. However, the VELCRO itself is pretty thin, which makes us wonder how long these will last with prolonged use. We didn't have any issues after two weeks, but on longer trips, you'll probably want several ties at your disposal in case the VELCRO wears out.
Even though these are marketed as "cable ties," they can be used for so much more, so let's take a deep dive. We hope you've got some popcorn handy because you're about to learn everything you never knew you needed to know about VELCRO ties.
Features & Usage
The VELCRO Brand One Wrap Cable Ties are made from a single piece of VELCRO with a hole at one end. Looping one end through the hole allows you to customize the size that you need. And since they are literally just strips of VELCRO, you can easily attach one or two (or ten) together to make a neverending tie to wrap around a really thick cable or a beach towel to keep it compact while traveling. Does that sound silly? Well, don't knock it 'til you try it—you'd be surprised how useful these things are.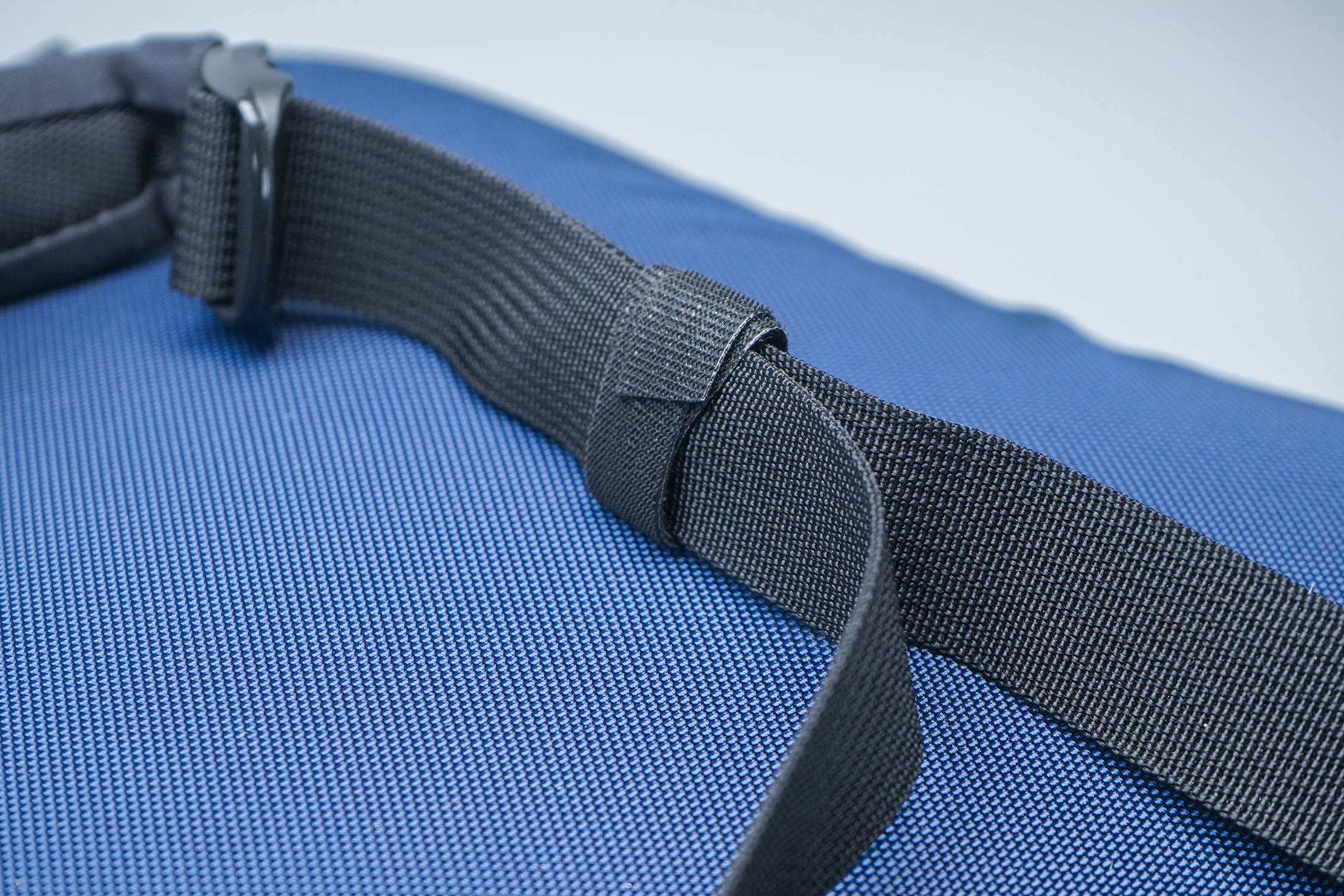 We got our hands on a massive pack of 100 One Wrap Cable Ties, but they're also available in a 50 pack, five-pack, three-pack, and more. We didn't actually use all 100 of them, but it's nice to have them around just in case. They also come in quite a few colors, including black, grey, red, purple, and a rainbow set if you're feeling really adventurous.
Actually, even if you aren't feeling adventurous, a colorful strip of VELCRO is great to use as a makeshift luggage tag to distinguish your pack at the baggage claim carousel quickly. That brings us to our next point. How useful exactly are VELCRO ties? Let us count the ways. First and foremost (and obvious), they're fantastic for keeping your cables organized. If you're living the digital nomad life, you know how crazy the cable game gets when you have a laptop, earbuds, phone, mouse, and power bank (should we go on?) to keep juiced throughout your trip. Getting something like the Nomad Goods Universal USB-C Cable, which has multiple USB types in one, is an option, sure. But let's be honest, those aren't cheap, and maybe you are one of those people who likes carrying four different cables. That's where these VELCRO Brand Cable Ties work their magic.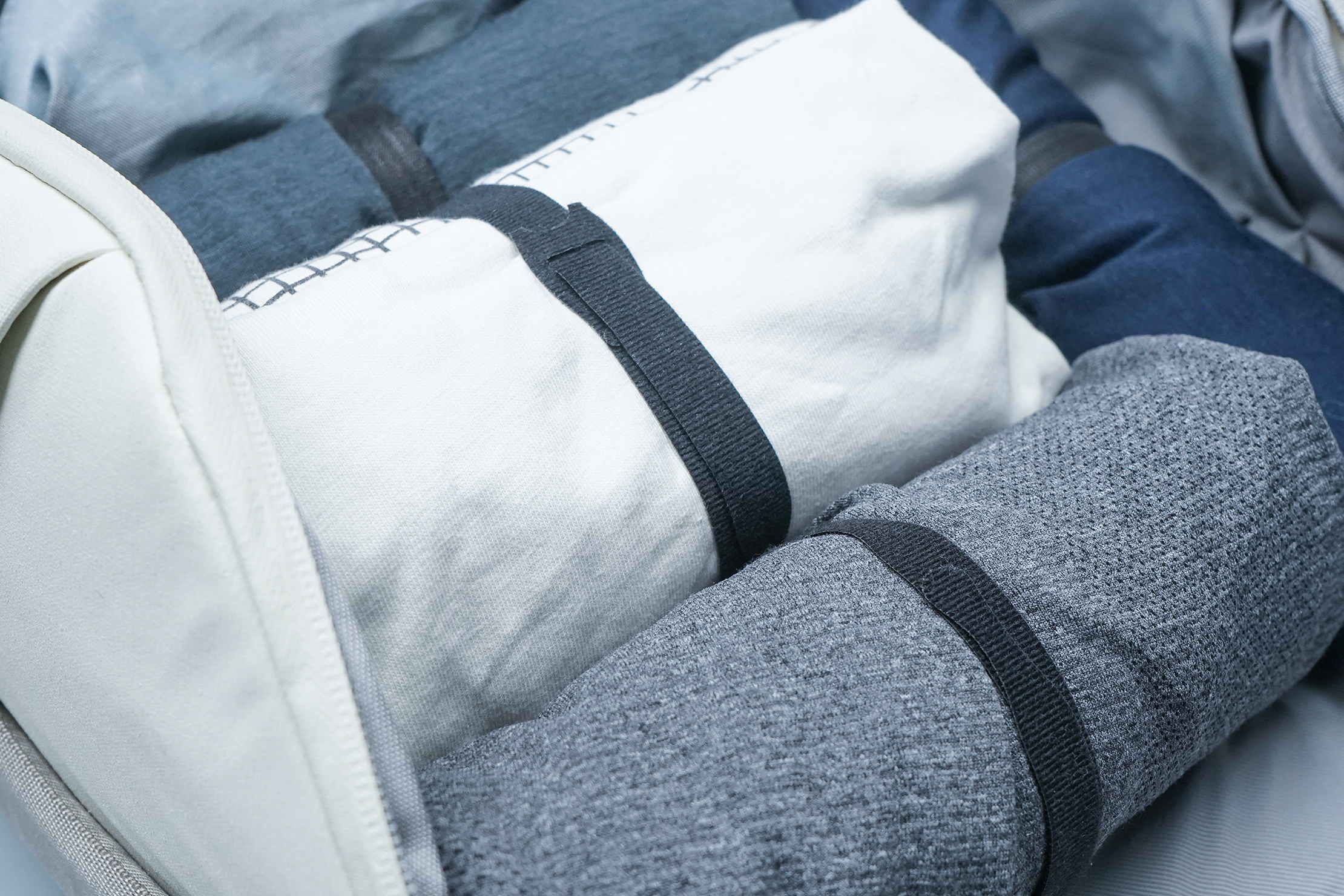 But that's not all. Don't have a carabiner and need to hang something up to dry at your hotel or hostel? VELCRO Brand Cable Ties. Want to keep your clothing rolled up nice and tight inside your bag? VELCRO Brand Cable Ties. Oh, did you say your bag doesn't have any strap keepers? VELCRO Brand Cable Ties to the rescue. Have a bunch of pens floating around the bottom of your bag that you need to keep together? Pencil case. Sike, VELCRO Brand Cable Ties are the way to go. Going on a camping trip? Sure you are. Keep those ties on hand to keep your tarps rolled up or hang up a camping lantern. At this rate, we're starting to sound like one of those #GameChanger crafty videos on TikTok, but you catch our drift.
Now, one thing to keep in mind is that this is VELCRO we're talking about here. It's supposed to be sticky, which is great because you want the ends of the strip to stay together (and they do). However, it's a bit of a double-edged sword because they stick to almost everything. Especially lint, pet hair, human hair, where-the-heck-did-that-come-from hair, your clothing, and potentially your backpack, depending on the fabric it's made of. So if you're using these ties for cable in your tech pouch, just keep it away from your furry friends.
Overall, the VELCRO Brand Cable Ties (aka VELCRO Brand One Wrap Thin Ties) are incredibly versatile and you'll find they can be used for all sorts of stuff. If only VELCRO wasn't so darn sticky.
Usage Timeline
Initial Usage
Condition: Excellent
They're simple and effective at keeping cables tidy
We didn't think we'd use them as much as we do, but they really are great
2 Weeks of Use
Condition: Excellent
So lightweight and easy to pack with a variety of uses!
The velcro does attract lint and pet hair easily
Access the Pro Community Discussion
Get your questions about the VELCRO Brand Cable Ties answered from our team and the Pro Community right here on the page. Plus, join discussions with other members about gear, guides, and more.
Other Miscellaneous Reviews