humangear GoTubb Review
The humangear GoTubbs are hard containers that can be opened with one hand and provide a great place for smaller items during travel. Although we think they take up a bit more room than necessary, we love how versatile these little containers are.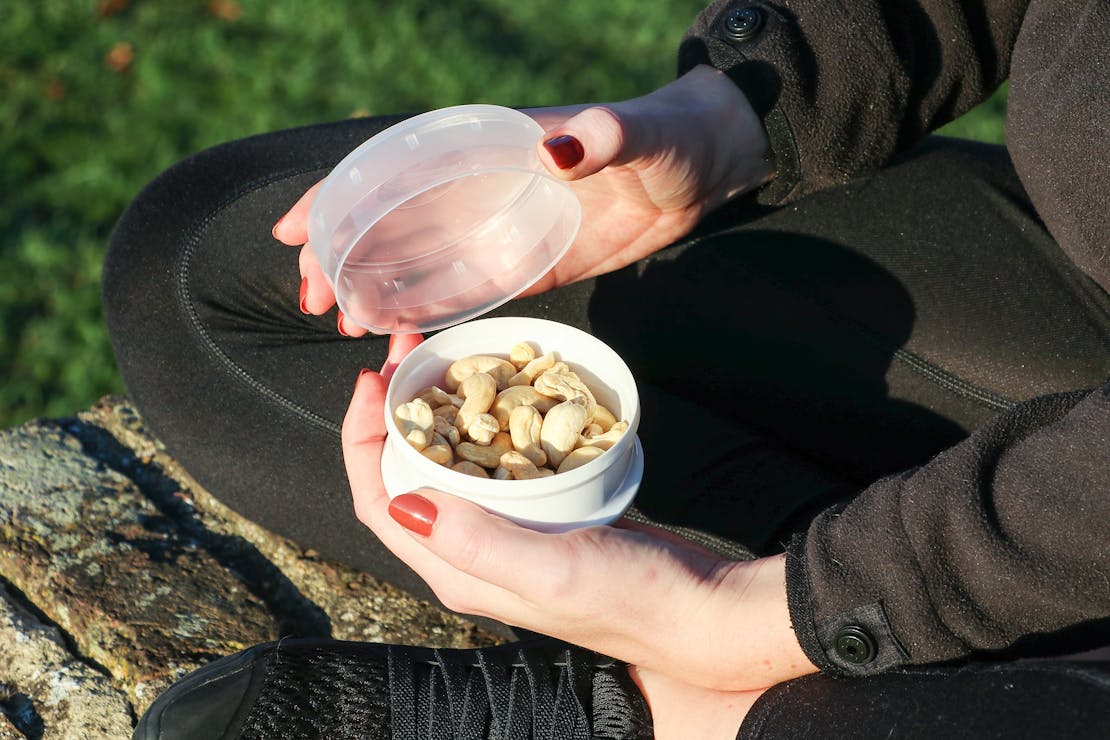 Our Verdict
Unlock the Pro Summary
Save time. Get access to brief summaries of our reviews so you can browse and make decisions more efficiently.
Pros
Can be opened with one hand.
Versatile and practical.
Lifetime warranty (that we've tested).
Cons
One was delivered with a manufacturing defect.
Can take up more room than necessary.
Label position can be difficult to see.
Recent Pack Hacker Video
Technical Details
Weight (oz)

0.21 oz (6 g)

Dimensions

1.1 in x 2.8 in x 2.8 in (2.8 x 7.1 x 7.1 cm)

These are the dimensions of the medium size. The small is 1" x 1.2" x 1.2" and the large is 1.5" x 3.3" x 3.3"

Notable Materials

Polypropylene

Manufacturing Country

China

Warranty Information
Full Review
Get up to 35% off humangear • Join Pack Hacker Pro
In this review, we're taking a look at the small, medium, and large GoTubbs from humangear. These are simple hard containers that can be used to store smaller items on your travels—but the real key is that you can open them with one hand.
With a mission to develop "real gear for real humans," humangear has 1) an extremely fitting name, and 2) been building a great lineup of products since they were founded in 2007. We've been using their GoToobs and GoToobs+ for years and been thoroughly impressed, so we've been looking forward to getting our hands on more of their stuff.
We've put the GoTubbs to the test over the last two weeks, figuring out how best to utilize them and just what to put inside. So, are they worth the space in your pack? Let's find out!
Material & Aesthetic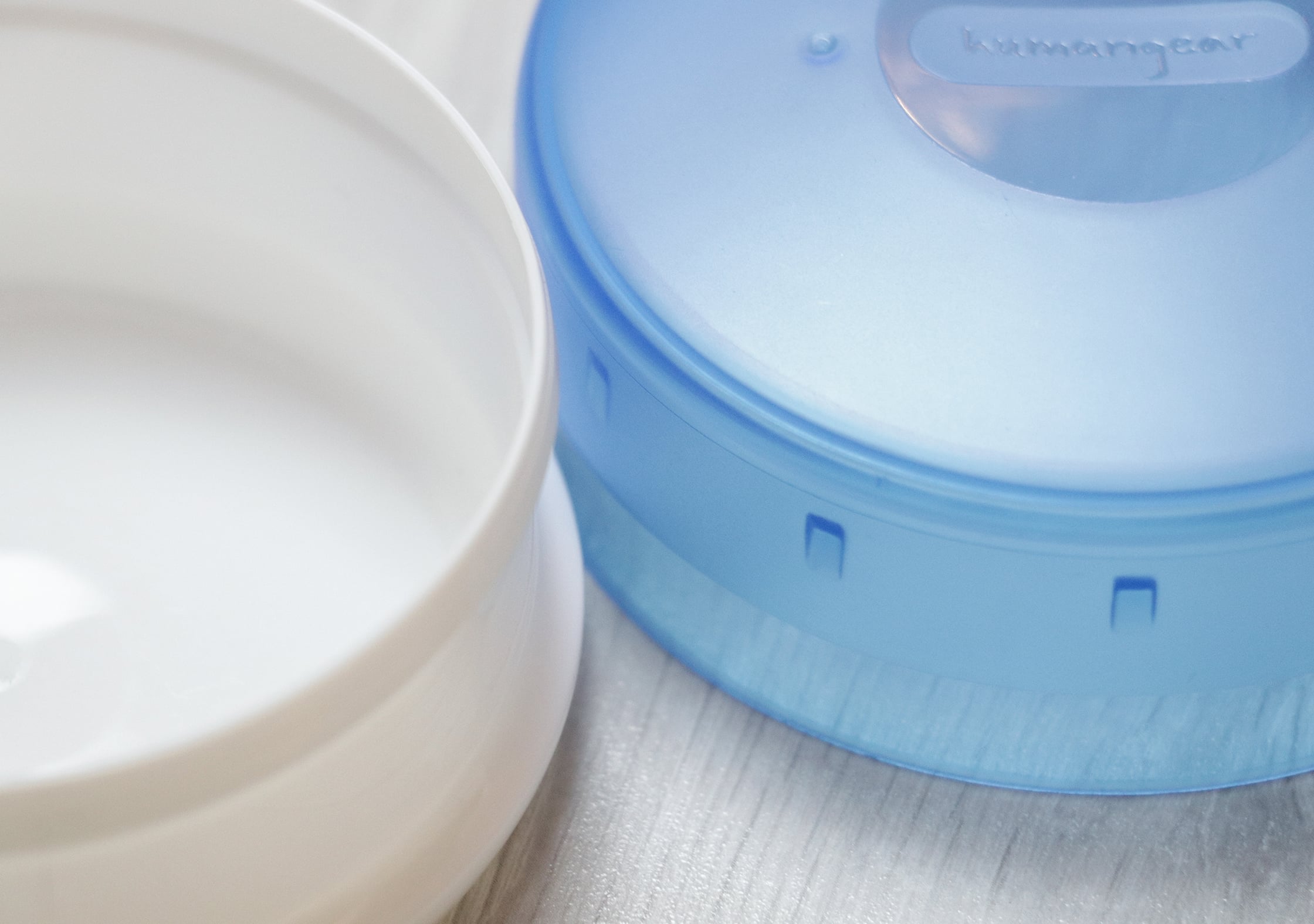 The GoTubbs are made of a polypropylene plastic which is strong, hard-wearing, and completely recyclable. This plastic is also BPA-free, PC-free, and phthalate-free too, making the GoTubbs food safe (FDA approved). So, that's no potentially harmful industrial chemicals, thanks humangear!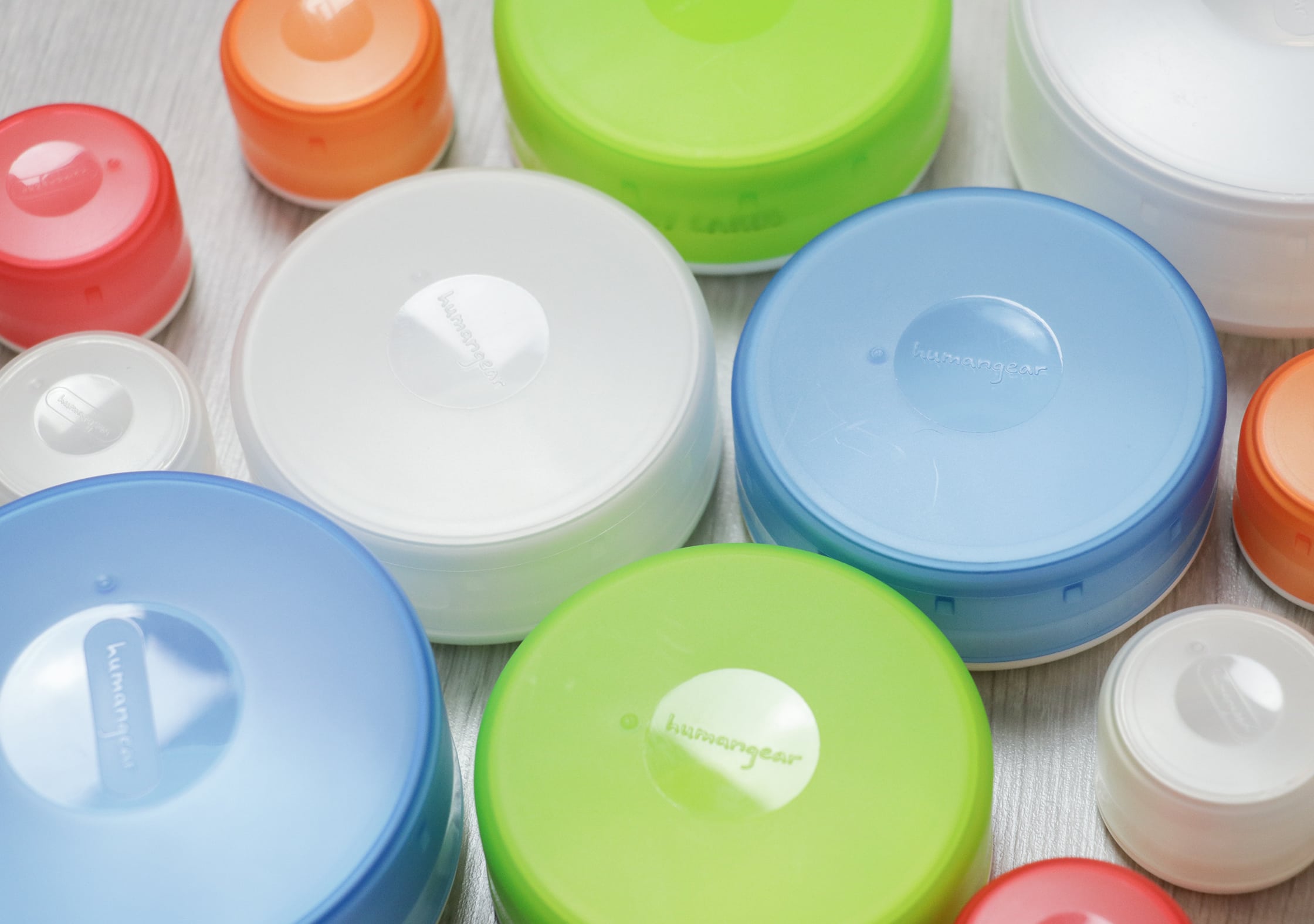 At the time of this review, they're available in a variety of colors and sold in different combinations. We're digging the neutral, unisex options, and the colors can help with identification and organization as an added bonus.
The GoTubbs have a simple look and sleek style that's hard not to like—unless you have an irrational fear of nondescript cylindrical cases, that is. We're hoping you don't, as that would be not only weird but very inconvenient.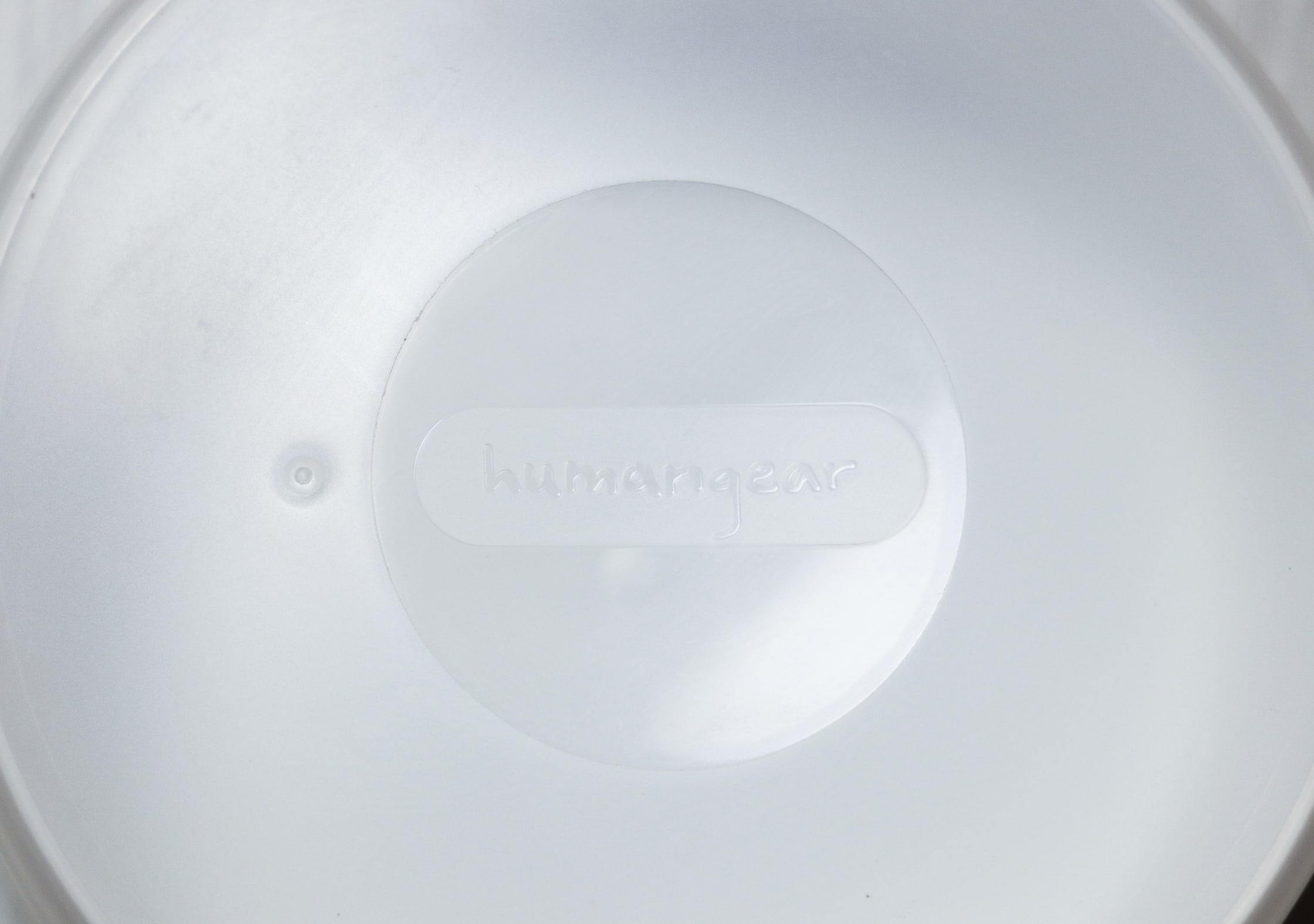 On the top, there is a humangear logo which is a nice touch. There's some information text on the bottom too and thankfully, the color matches the plastic—so it's very discreet.
Functionality & Experience
Before we dive into the different sizes and what we found them to be good for, it's important to note that your use case may be entirely different, and apart from liquids—which is what the GoToobs and GoToobs+ are for—you can put anything you want inside the GoTubbs. These things are incredibly versatile, so let your imagination run wild. Seriously, just go nuts. The world is your oyster.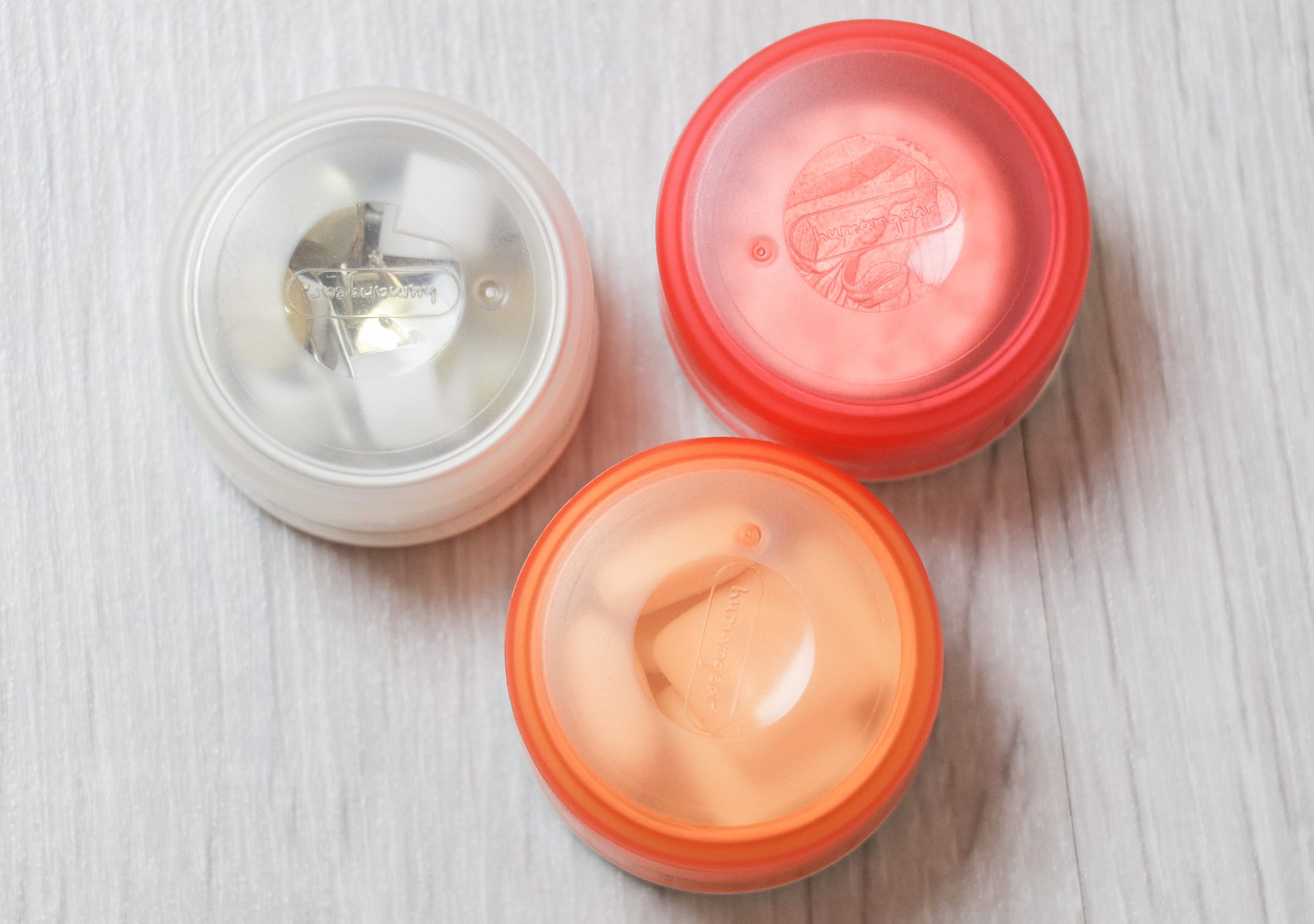 The GoTubbs come in three sizes: small, medium, and large. We'll start with the smallest of the bunch, which has a diameter of 1.2" and is only 1" high. (We did say this thing was small.) We've found this size to be great for earplugs, chewing gum, and coins.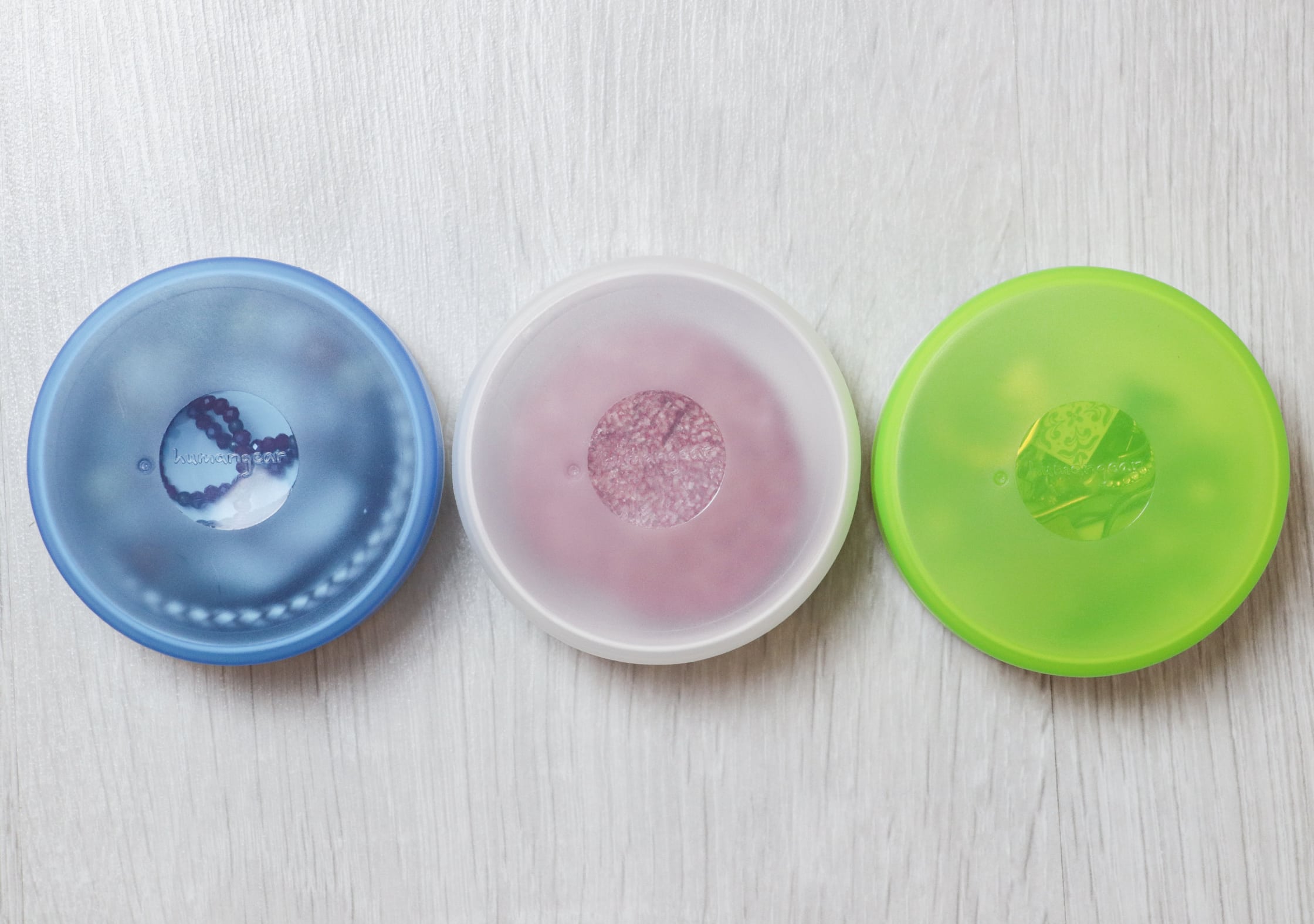 The medium size is 1.1" high with a diameter of 2.8". We found this size to be perfect for our Lush shampoo bar, and it came in useful for jewelry and hair bands too. If you're not sure what size to pick, we would recommend the medium—it's a good balance and our go-to for most items.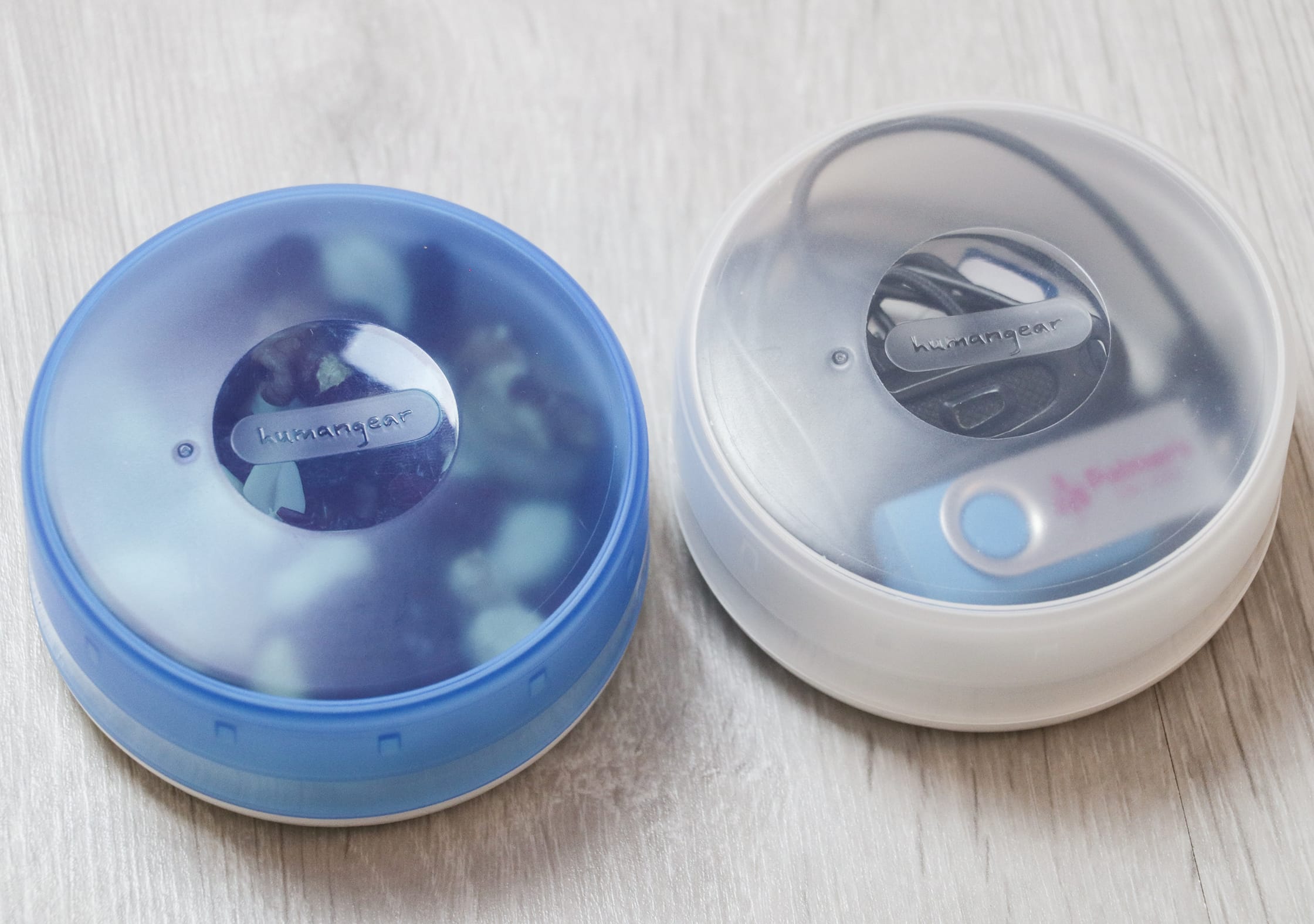 The largest GoTubb is 1.5" high with a diameter of 3.3". Because these things are FDA approved food safe—and who doesn't enjoy a cheeky snack when they're on the road—we found this was a good size for small bites, like nuts, dried fruits, and candy. The large GoTubbs also come in useful for smaller tech accessories like SD cards, USB sticks, and earbuds.
Other than being a reliable storage and organization tool, the main selling point of the GoTubbs is that you can open them with one hand. Amazing, right? These things are so handy! (Hah.) To do this, simply press the bottom of the lid together on both sides, and the lid will unclip and lift straight off. It's a smart feature, and we've been impressed with how well it works. They've improving the efficiency and practicality of something that, quite frankly, we thought was all said and done.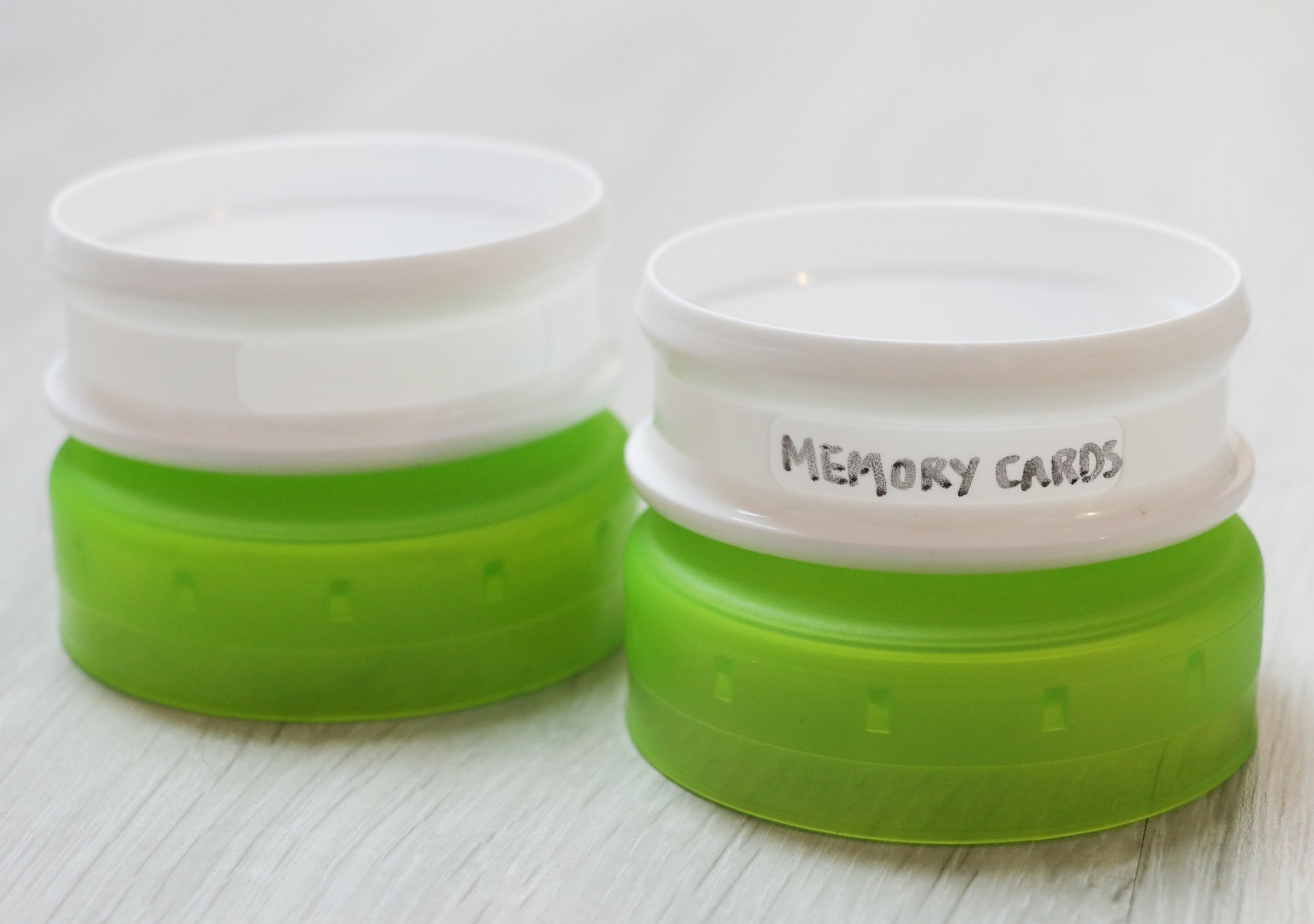 Finally, there is a small textured labeling area on the side where you can write what's inside of the container. We didn't utilize this feature as much as we thought we would, but it's useful to have. We found that because the lids are see-through you can just look at what's inside. Plus, the range of colors helps lets you easily color coordinate your stuff. If you do want to use the labeling feature, we'd recommend a Sharpie or small-nibbed permanent marker, as anything else will just rub off.
Durability & Testing

At the time of this review, we've been testing the GoTubbs for two weeks and they've seen use around the house, in transit, and on days out around London. We'll be keeping the usage timeline below up-to-date, so make sure to check that out and see how they're holding up.
In regards to durability, we don't have any concerns at the moment. We think these things should be good-to-go for the foreseeable future, just like our GoToobs and GoToobs+ that are all holding up well. And if anything were to happen, humangear offers a lifetime warranty on all their products—which we can verify, and which also leads us nicely onto the next paragraph…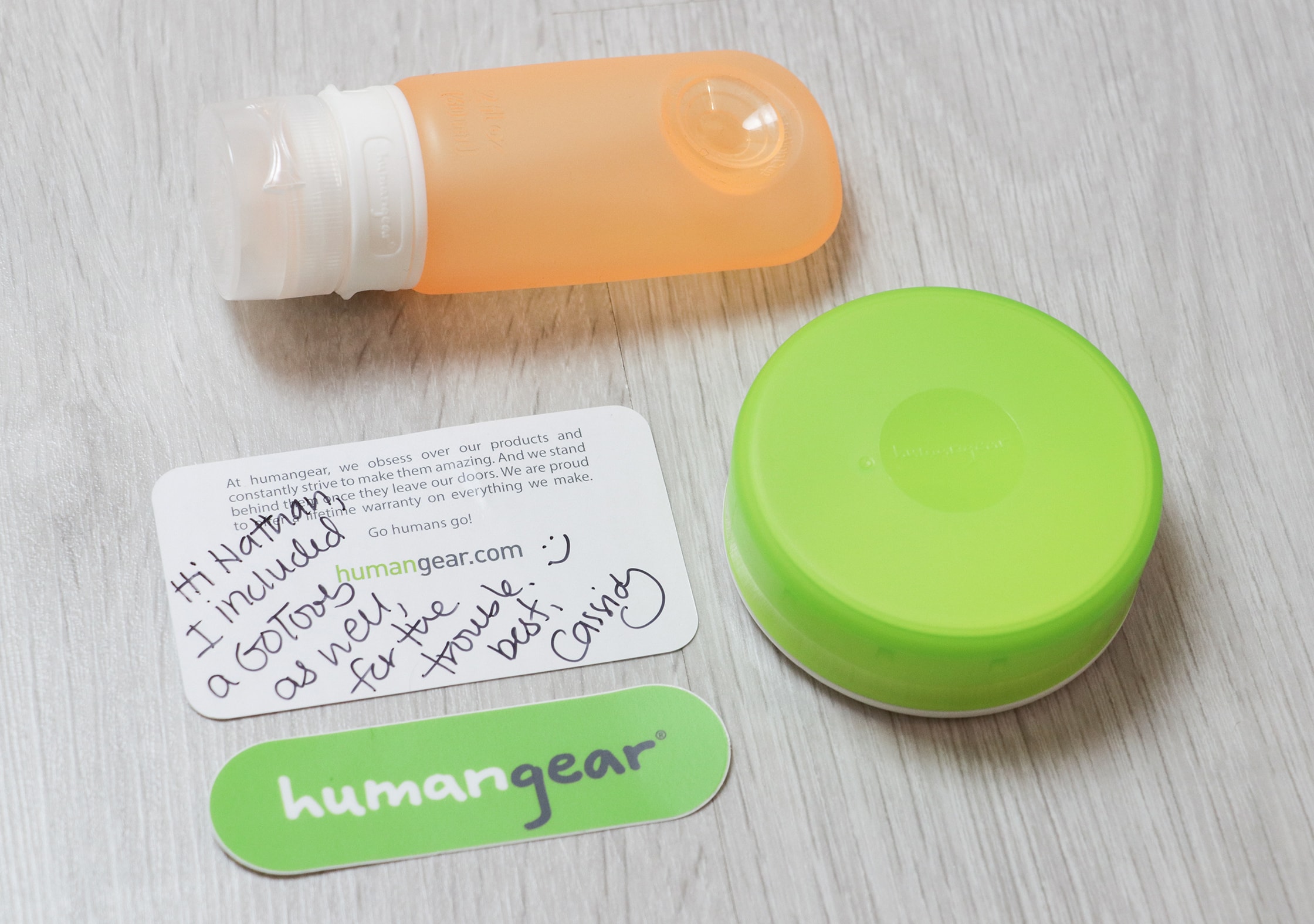 Unfortunately, the reason we can verify this warranty is because one of the medium sizes was delivered to us faulty. It wasn't too bad, but the lid didn't lock in as well as the others and could be taken off without unclipping. We believe this to be down to a slight manufacturing error, and hope it's just an anomaly. While this is disappointing, it did give us a good excuse to test out their warranty—so we followed the simple instructions on the humangear warranty page, and sent an email from one of our aliases (like jimloves2travel87@hotmail.com). To our delight, humangear got back to us quickly (thanks Cassidy), and had a replacement out for delivery in under 24 hours! THAT is great service.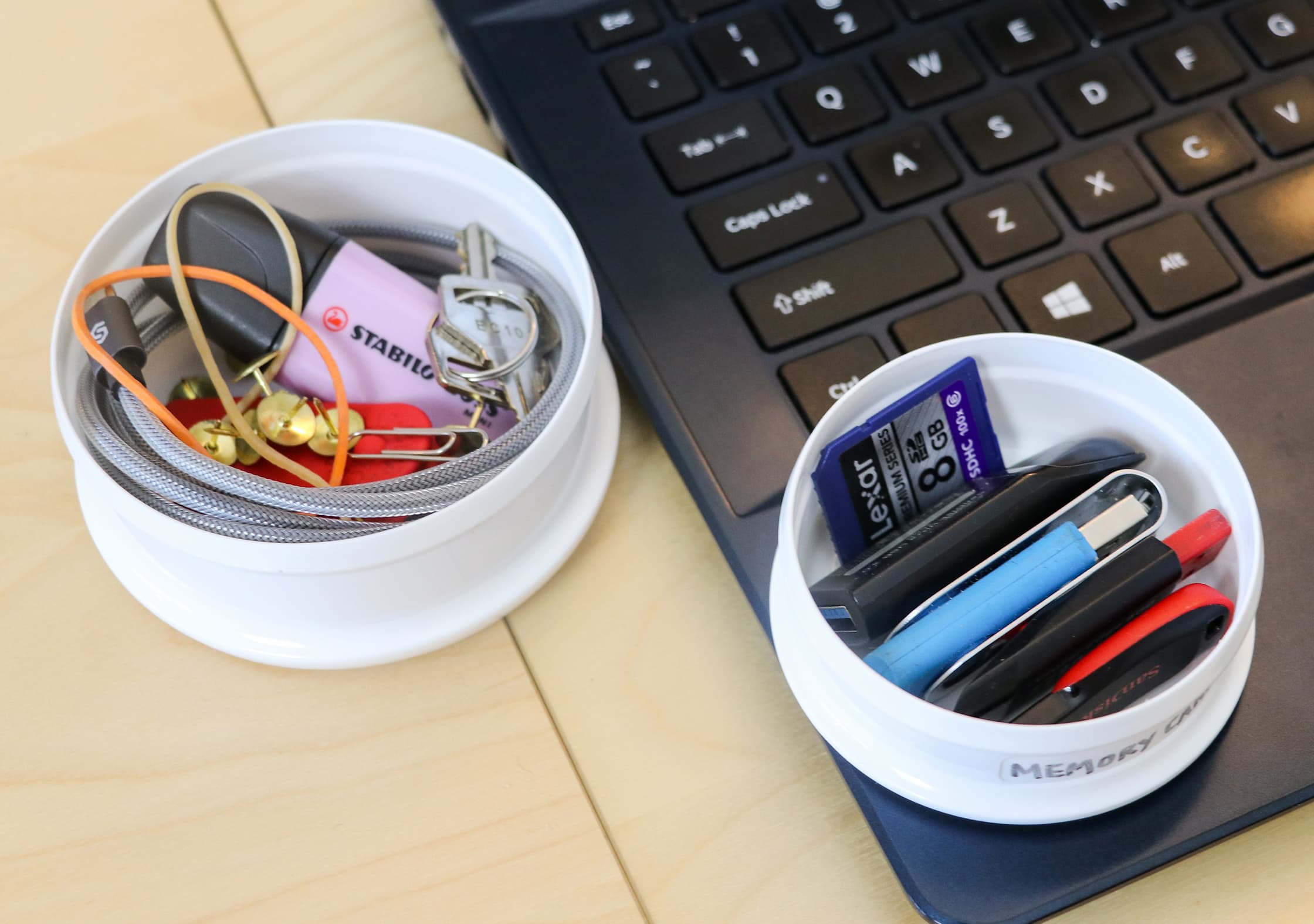 In testing, we enjoyed the versatility of these things and the one-handed opening is a great feature. However, because they're a hard case, you're going to lose a bit of space within your pack if you don't fill them to the brim. This is something to be wary of, but it can be negated a bit by choosing the right size for your needs.
Usage Timeline
Initial Usage
Condition: Excellent
Easy to use and available in a great range of colors.
1 Month of Use
Condition: Excellent
They can take up more room than necessary, but their practicality and versatility has proven to be pretty fantastic.
Access the Pro Community Discussion
Get your questions about the humangear GoTubb answered from our team and the Pro Community right here on the page. Plus, join discussions with other members about gear, guides, and more.
Other Organizers & Pouches Reviews