Nomadix Ultralight Towel Review
The Ultralight Towel from Nomadix isn't the most packable option but excels in use in all other aspects as far as towels are concerned.
Our Verdict
Unlock the Pro Summary
Save time. Get access to brief summaries of our reviews so you can browse and make decisions more efficiently.
Pros
Lightweight for its size
Decent surface area for drying off
Has fabric loop for hanging or attaching a clip
Cons
Isn't as packable as other travel towels
Thin material is not great for cushion if using for seating
Included pouch is quite large for use while traveling
Recent Pack Hacker Video
Technical Details
Weight (oz)

8 oz (226.8 g)

Dimensions

54 in x 30 in (137.2 x 76.2 cm)

Unpacked | 2 in x 5 in x 5 in - Packed

Notable Materials

Polyester, Nylon

Manufacturing Country

China

Warranty Information
Buying Options

$29.95
Full Review
From the get-go, the Nomadix Ultralight Towel is a curious case. It isn't as small as a packable travel towel, but it isn't nearly as large as a standard bath towel. It feels like a slimmed-down version of its big sister, the Original Towel, with a lighter size-to-weight ratio to boot. Will this loss of relative weight affect how well it functions as a towel, or will it become our new gold standard? Let's dive in (literally) and see how this thing dries us off.
Materials & Aesthetic
The Nomadix Ultralight Towel is crafted from 88% recycled polyester and 12% nylon. This is similar to the ratio we see on the Original Towel, which is 90/10, with the same blend of recycled and newly manufactured materials. The Ultralight model is MicroSuede, and the Original model is MicroTerry, which are synthetic suede and synthetic terry cloth, respectively. We don't notice a huge difference between the two other than thickness.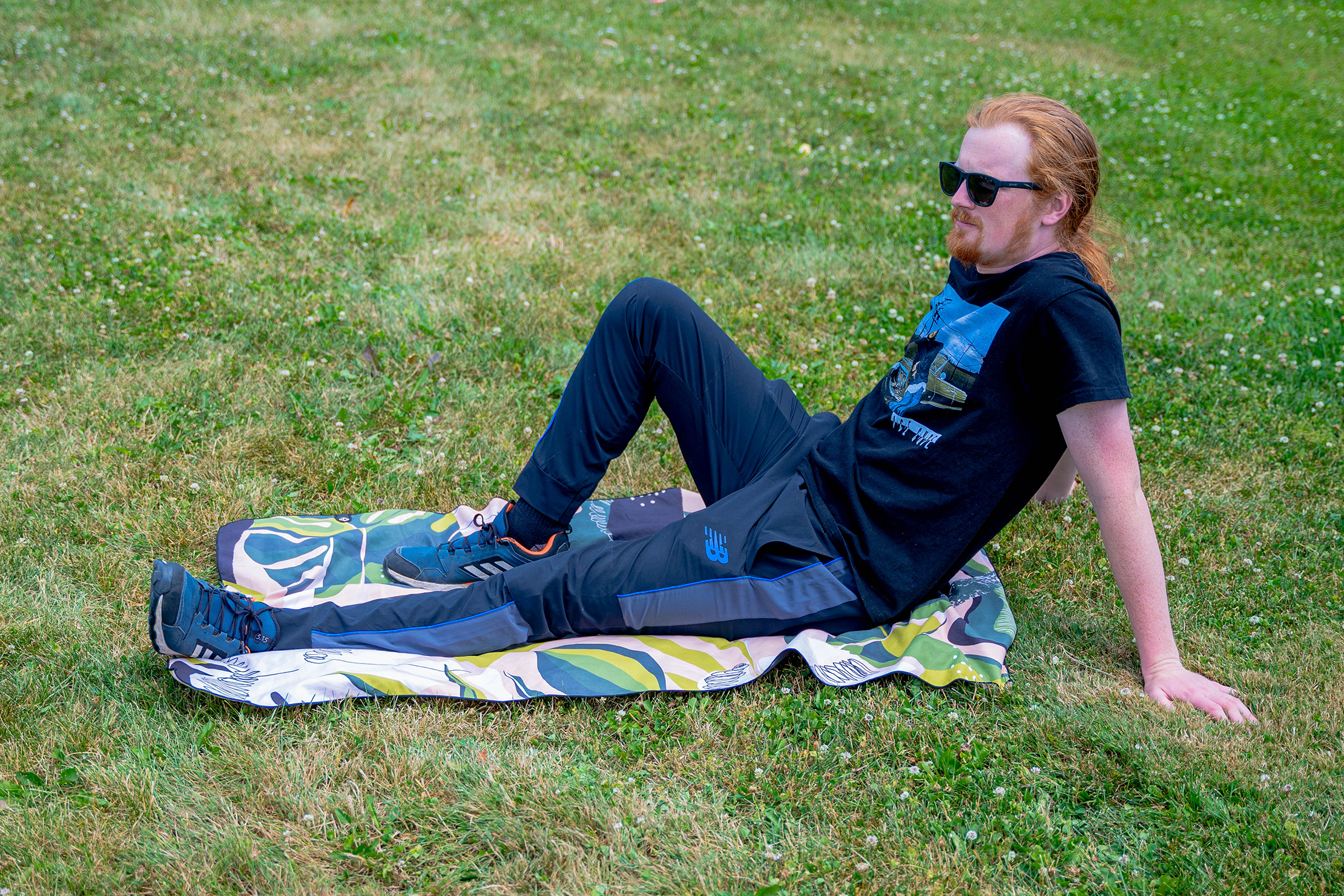 It feels soft but durable, even with its thin construction. It's so narrow that if you sit on it and there are a few tiny rocks underneath, you might not even know the towel is there—they're that easy to feel. The material keeps sand and dirt at bay, however, large objects are hard to ignore.
When unfolded, it measures 54 inches by 30 inches or 1.37 meters by .76 meters. This means that it is the same width as most standard bath towels but is two inches shorter.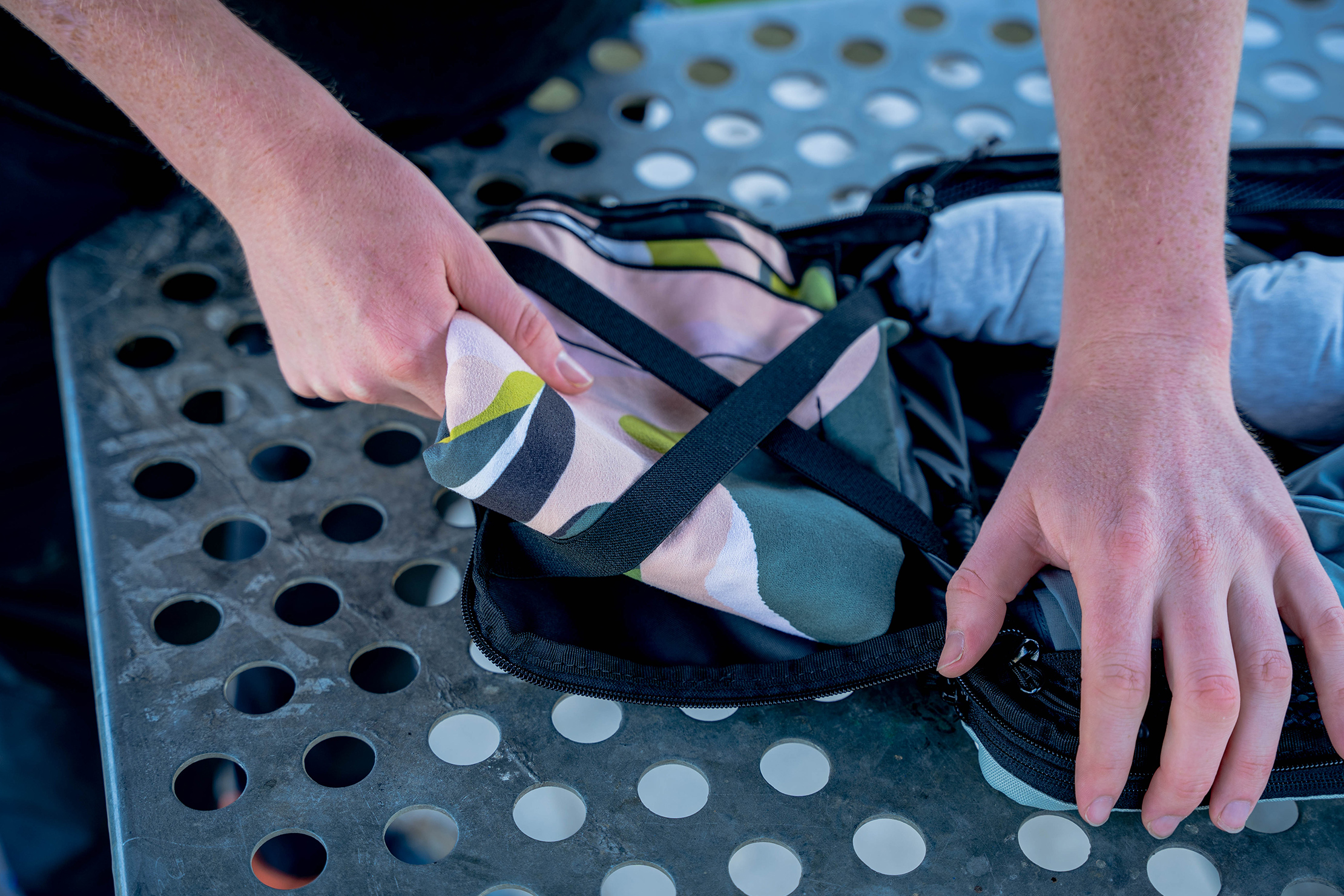 It weighs 8 ounces, which is half the weight of the Original Towel. This shows how much thinner the Ultralight is. The Original has an area of 2,175 square inches. The Ultralight model's area is 1,620 square inches, or 74.48% that of the Original Towel. It's two-thirds of the size, but half the weight, making it the better option for travel based on the weight-to-size ratio.
As far as colorways are concerned, there aren't many options, at least by Nomadix standards. There are currently a dozen designs on their site, ranging from fun and vibrant to muted and sleek. We went for the Monstera Green Pink, which is very colorful and plant-y.

The Ultralight Towel is machine washable, and we've had no issues with running colors or fading after a cycle. We went the air-dry method, though the tag indicates you can tumble dry it on a low setting if you wish.
There's just one logo on the towel—a small black tab on the side. One side of the tab has the logo, and the other has Nomadix's mantra, 'Own Less. Do more.' A YouTube user commented on our review of the Original Towel and said that they couldn't adhere to this mantra because they liked the towel so much that they bought three. We haven't gone that far yet, but we do like this thing.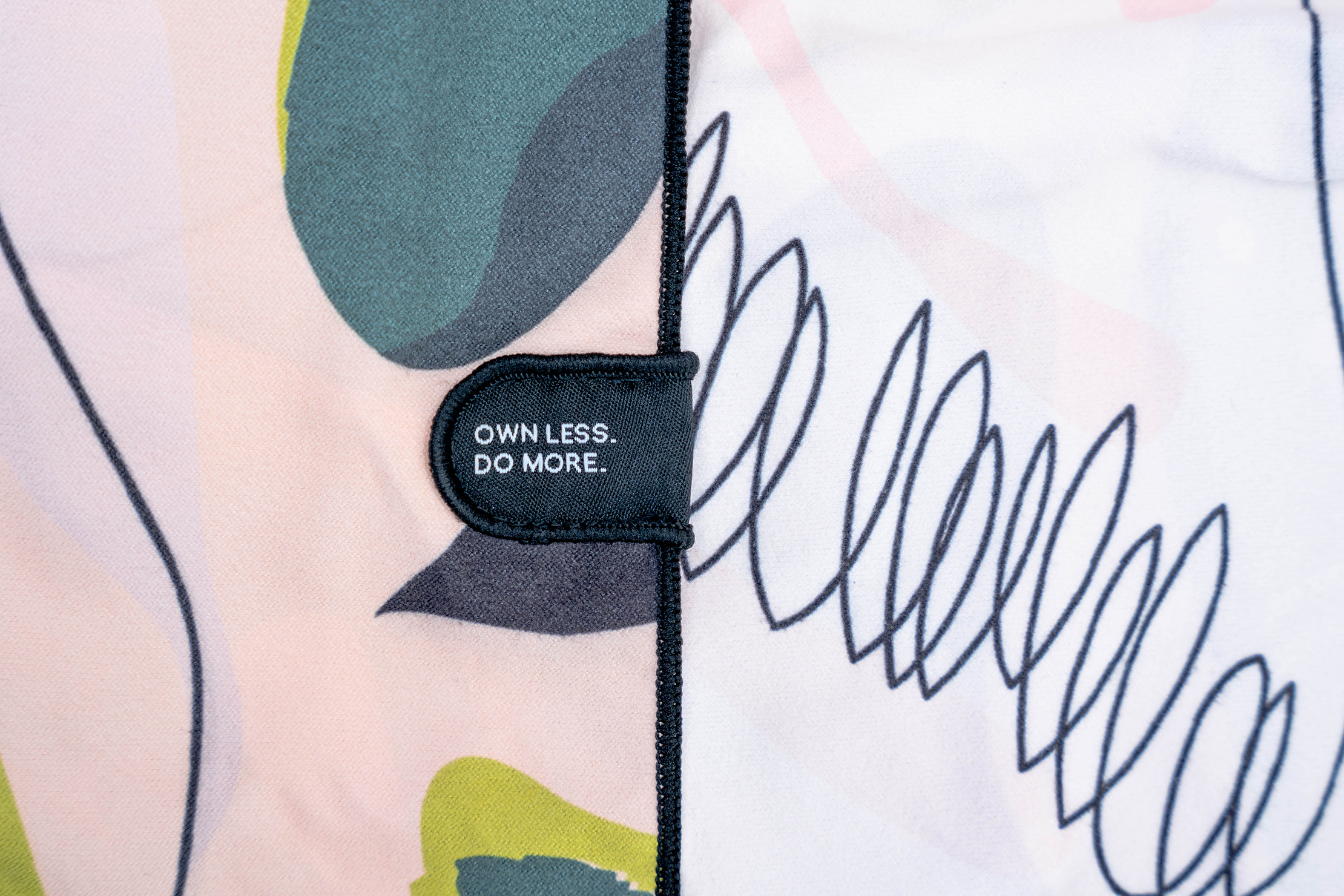 There's a fabric loop on the back of the towel in the center. This is for hanging up the towel to dry or attaching it to something using a carabiner or a clip. This is ideal for when you're out hiking or camping because you can connect it to your daypack, and the location ensures that the towel isn't dragging on the ground.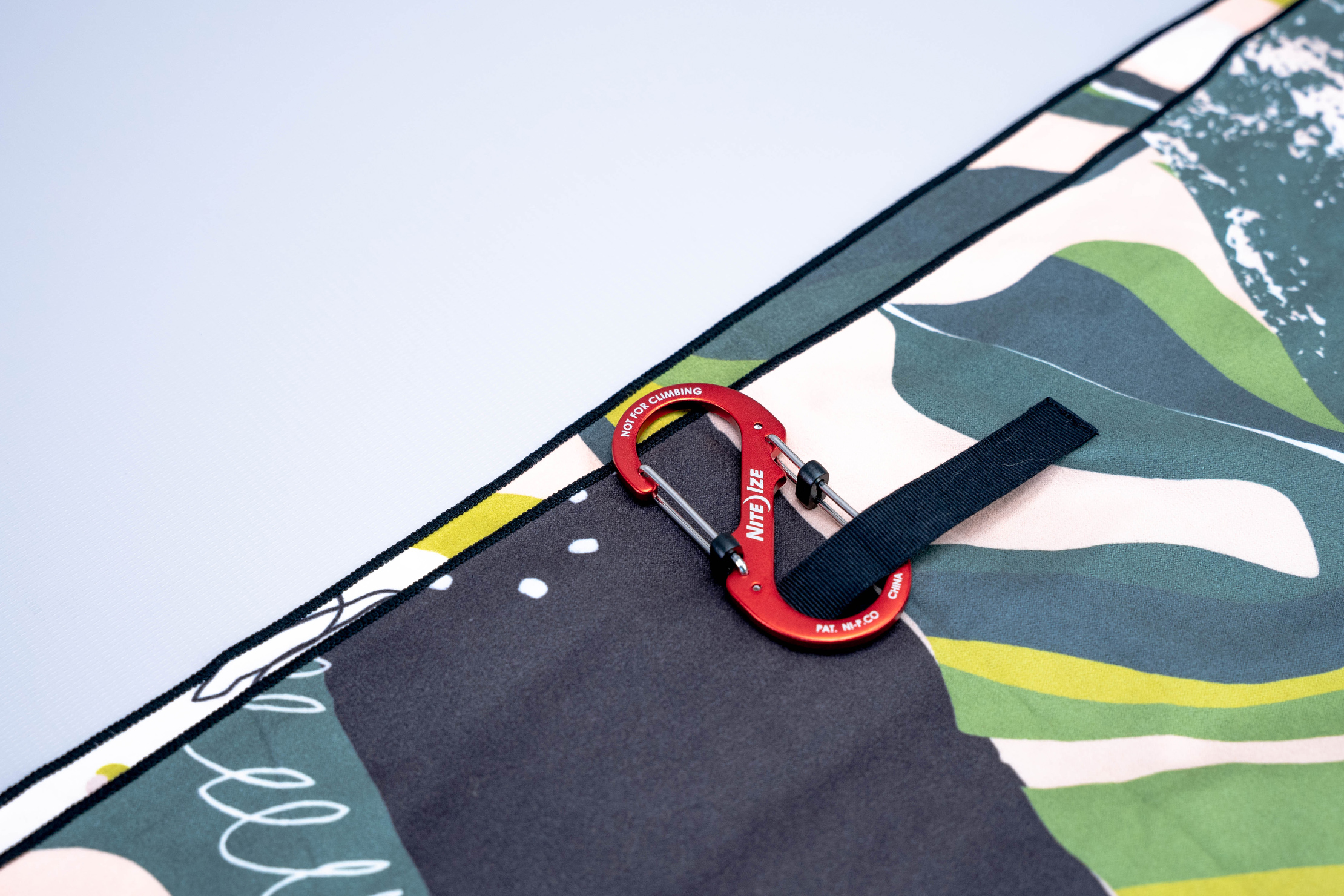 We have found that the best way to utilize this loop is to attach a locking S-style carabiner. You can hang it to dry from a tree branch, a fence, your daypack, and many places in between without worrying about the towel falling off or losing the carabiner. The only time it doesn't need to be attached is when the towel is in use, and we almost always had a carabiner on hand to use with the towel.
Usage & Features
The Ultralight Towel soaks up water well, though not as well as a standard bath towel or even its sibling, the Original Towel. It's much thinner and lighter, so this makes sense, but we're still happy with how well it picks up moisture. If you jump into the lake, you can count on it to dry you off completely, even if you have long hair.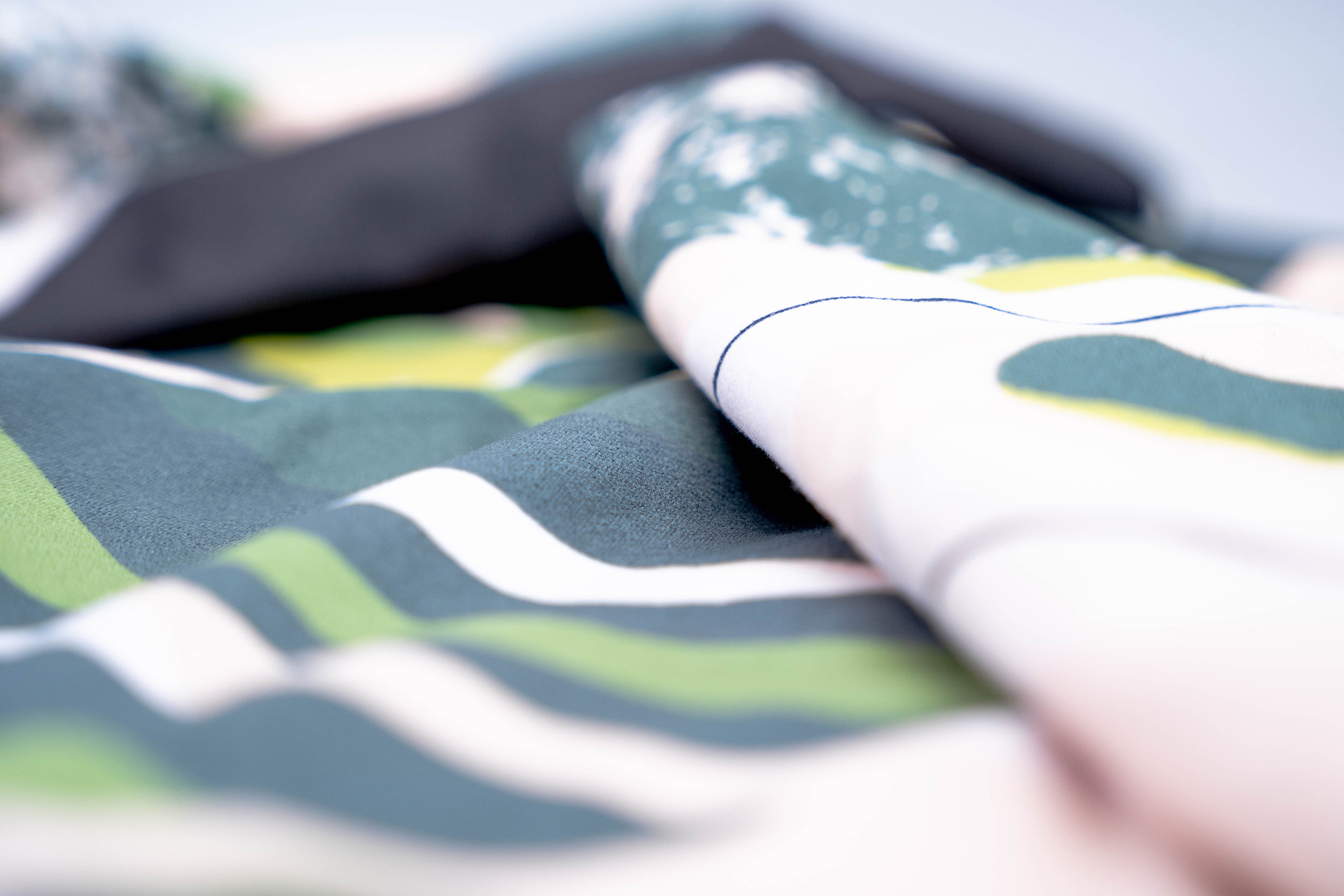 Once it's wet, it dries off a lot quicker than most towels–something we noticed with the Original Towel, too. It's super thin, as we keep harping on, which assists in this process. This is ideal when camping or one-bag traveling because you don't always have access to a dryer and don't want to carry a wet towel around all day. In the sun and wind, it dries even quicker.
As far as sand and dirt are concerned, the towel picks up a fair amount of both. There aren't a ton of loose fibers for things to get stuck in, so when you shake the towel, most intruders slide off easily. Anything that doesn't come off with a shake comes off with a quick brush of your hand.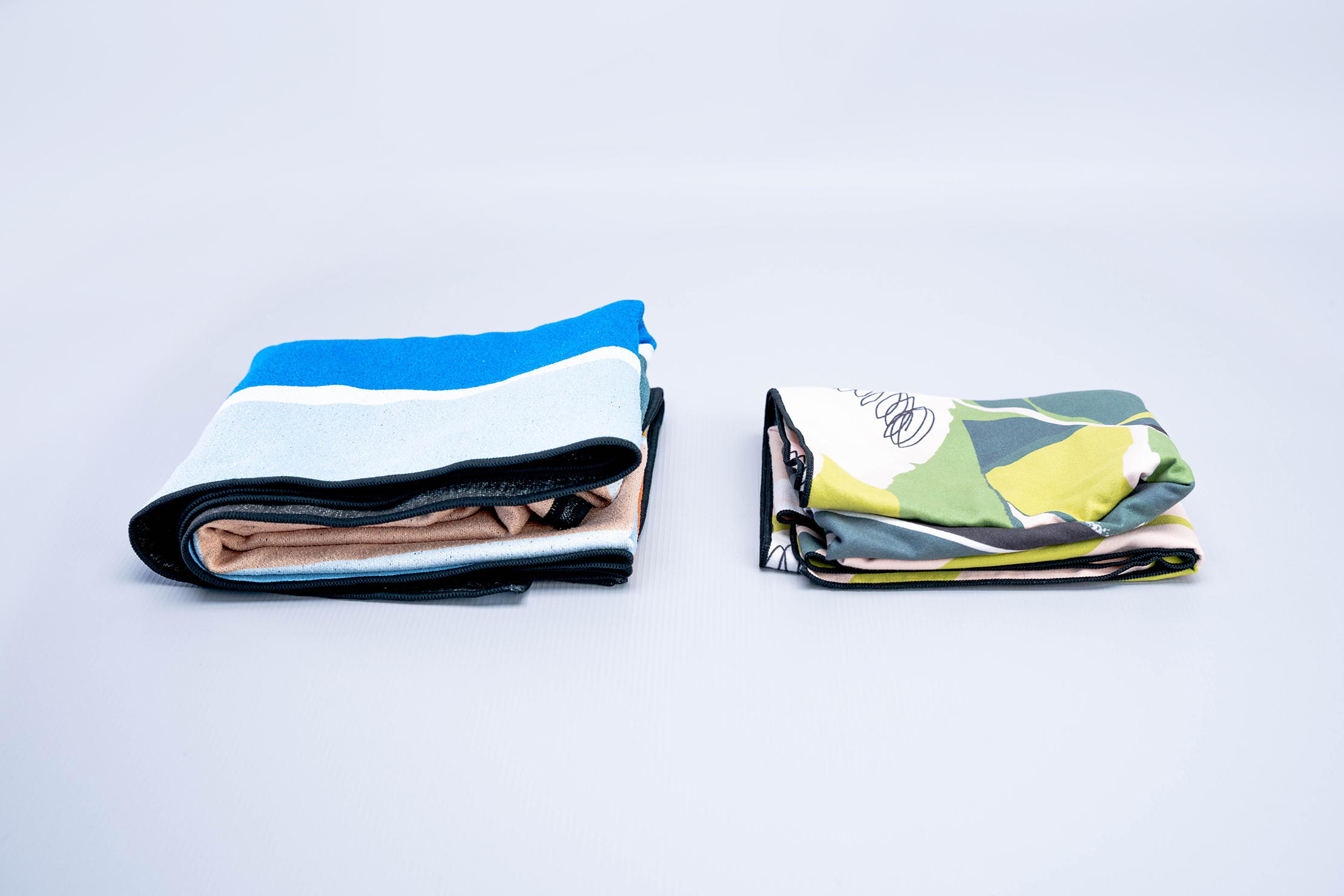 The Nomadix Ultralight Towel is a curious case because it isn't as small as most packable towels, like the Matador Ultralight Travel Towel or the Sea to Summit Pocket Towel. However, at the same time isn't in the same league as a standard bath towel or even the Nomadix Original Towel. It hovers somewhere in the middle, though that isn't a bad thing. Even for its size, it dries you off pretty quickly, and even though it isn't the most packable towel we've gotten our hands on, it has a home in most packs without a fuss.
It does come with its own pouch, though it's fairly large and doesn't do much in terms of compression, so we leave it behind and get creative instead. We found that the best way to store it is using a Velcro Brand Cable Tie, as this doesn't add much extra material and keeps things tidy.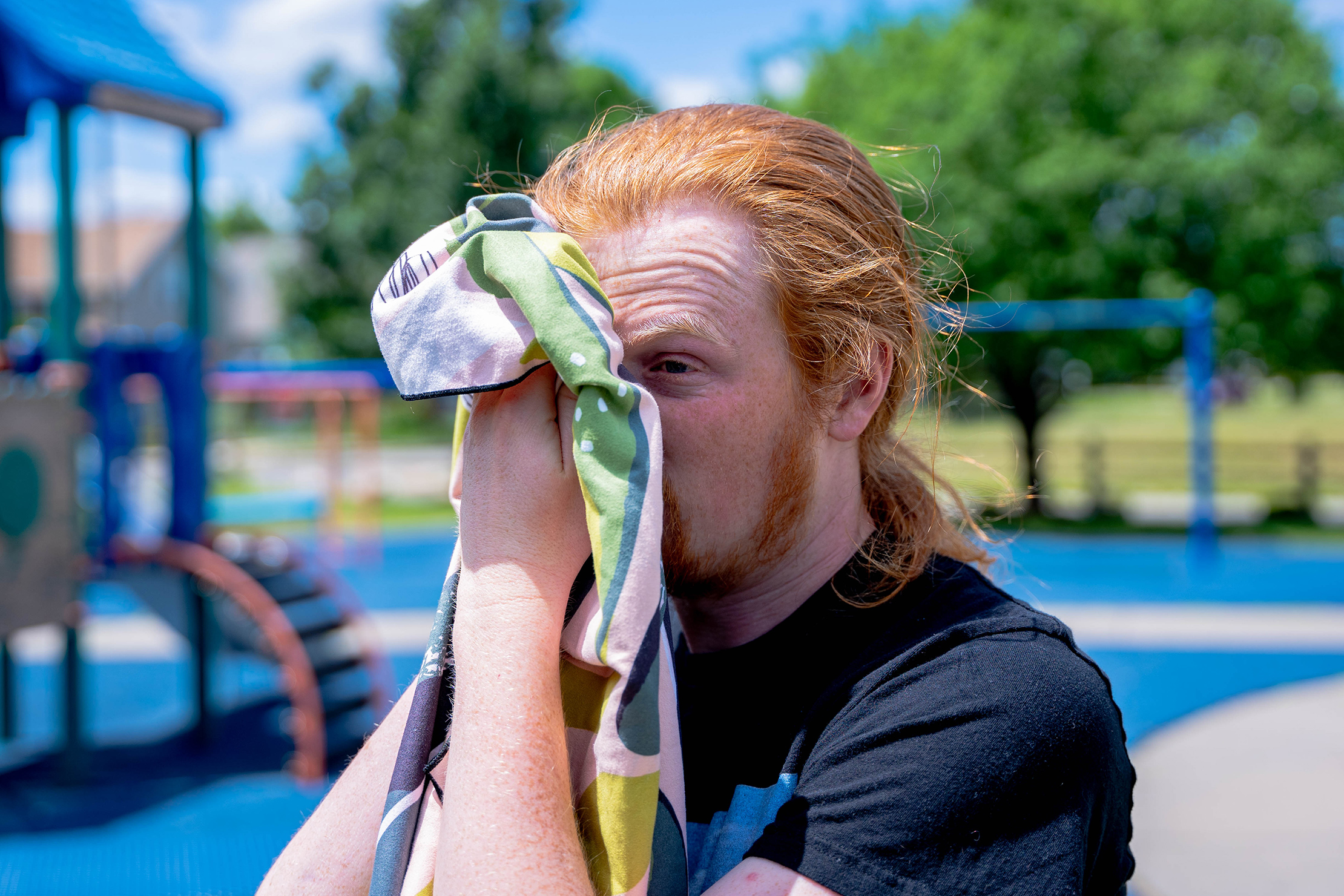 Overall, the towel you need depends on the size you have available. If you have enough room for the Nomadix Ultralight Towel, it'll do what you want it to do, and it'll do it reasonably well. Now, if we can get Nomadix to bring the nearly 200 colorways available for other towels on their site to the Ultralight Towel…that might be wishful thinking.
Usage Timeline
Initial Usage
Condition: Excellent
The materials are soft but feel like they might snag easily
It folds up small enough to fit into your hand but is still not 'packable'
Lots of fun colorways available
2 Weeks of Use
Condition: Excellent
No tears or abrasions on the fabric
Materials are thin, so you can feel things you're sitting on
No change in effectiveness after use in the washing machine
Access the Pro Community Discussion
Get your questions about the Nomadix Ultralight Towel answered from our team and the Pro Community right here on the page. Plus, join discussions with other members about gear, guides, and more.
Other Toiletries & Personal Care Reviews