Maybe you got stuck paying for an overweight bag on your last trip or had trouble finding what you needed because it was buried in the bottom of your huge suitcase. Whatever the reason, you want to start your journey toward becoming a minimalist packer. But where to begin?
Well, you're in the right place! Here at Pack Hacker, we've been giving our community packing tips for years to help them on the road to smarter travel. There's plenty to consider, from knowing how much clothing you need to pack for a week's vacation to how to adapt your packing list for warm or cold weather travel. Plus, of course, there's the gear you use to pack it all up. From a carry on backpack to packing tips for toiletries and tech, we can help.
Since this is Pack Hacker, our first set of packing tips, of course, focuses on finding the right bag for you, and we also have tons of packing tips for clothing since it will take up most of your bag.
So here is our most comprehensive roundup of all the great travel packing tips we've given over the years, all in one place. Whether you're looking for help packing a carry on, packing tips for international travel, or even suitcase packing tips, we can help you. So sit down, relax, and get packing!

Packing Tips To Find The Right Bag
Travel with a backpack: When choosing the right carry on bag for you, we prefer to travel with a backpack instead of rolling luggage when possible. No matter where you're traveling, you won't have to worry about wheels getting jammed with snow, dirt, mud, and salt or worry about them getting stuck in cobblestone streets. Also, when you travel with a carry on bag, you won't have to wait at the carousel for your luggage, so you can get right to your trip (or, if you get in late, hotel).
Consider size and weight: When looking for a carry on bag, try to find one that weighs less than four pounds, so you can pack more gear without going over the airline weight limit. There are plenty of travel backpacks out there that are packed with organizational features. Check the carry on limits of your preferred airline before you buy one, though, to ensure it will fit their restrictions. After all, no one wants to check their bag at the gate if they can help it.
Choose your gear first: Decide what gear you'll need before choosing your bag. Do you need specialized compartments to hold your camera kit? Or are you a digital nomad who will pack a lot of tech gear? Some of the best tips for packing we have to share are to choose low-profile versions of the items you're not sure you'll need, like a packable rain jacket or hat, so you can travel with a smaller bag.
It's hip to be square: If you're looking for packing tips for international travel, or airline travel in general, choosing square-shaped bags with good structure are easier to pack with more gear while still holding their shape. That's because you can use packing cubes to hold your clothing, and they're easier to fit into a backpack with corners than a more rounded shape. These are also great suitcase packing tips, because cubes help you stay organized no matter what type of carry on bag you prefer.
Check the features: The ideas we share for cruise packing tips will differ from our packing tips for international travel because they'll depend on the weather at your destination. Nevertheless, one thing holds true no matter where you're heading: know the climate of the place you're shopping for. You may need additional weatherproofing features if you plan to hike a glacier during your Alaskan cruise or prioritize locking mechanisms if traveling to more sketchy locales in Southeast Asia.
Consider the access points: Don't forget about quick-access pockets when you're looking for the right travel backpack. After spending time packing your bag just right, you don't want to dislodge it to pull out your passport or liquid toiletries for inspection. However, if you're planning to bring a hat or travel water bottle and your pack lacks special pockets, our travel packing tips include using a carabiner to hook them onto a bag strap. We also like using compression straps to hang onto larger gear like yoga mats and tripods.
Watch your back: lf you'll be carrying your bag for a while, whether through the airport to catch your connecting flight or several blocks to get to your hotel or Airbnb, ensure your backpack has extra ventilation. It's no fun arriving at your destination with a sweaty back or overheating on the walk to the bus. More packing tips for travel include checking out duffle bags to keep your back open if you know you're heading to a hot and humid locale or even using rolling luggage if you don't need to worry about ground conditions slowing you down.
Invest in your gear: No matter what your travel needs, our packing tips for travel always include investing in the best gear so it lasts for trips to come. You don't want to find yourself on the other side of the globe when the zipper rips off your cheap backpack or the handle snaps off your suitcase, so it pays to pay a little more at the start to avoid mishaps. Our suitcase packing tips and carry on packing tips always include inspecting your gear before you go. You may have tossed your trusty bag in a corner one too many times or discover that it degraded from being stored in the sweltering attic since you last traveled.
Bring a packable bag: Your travel backpack may be the right pick for getting you from home to vacation, but you never know when you'll need a daypack or sling while exploring. Instead, grab a packable bag to load up for daily adventures or shopping trips to the local market.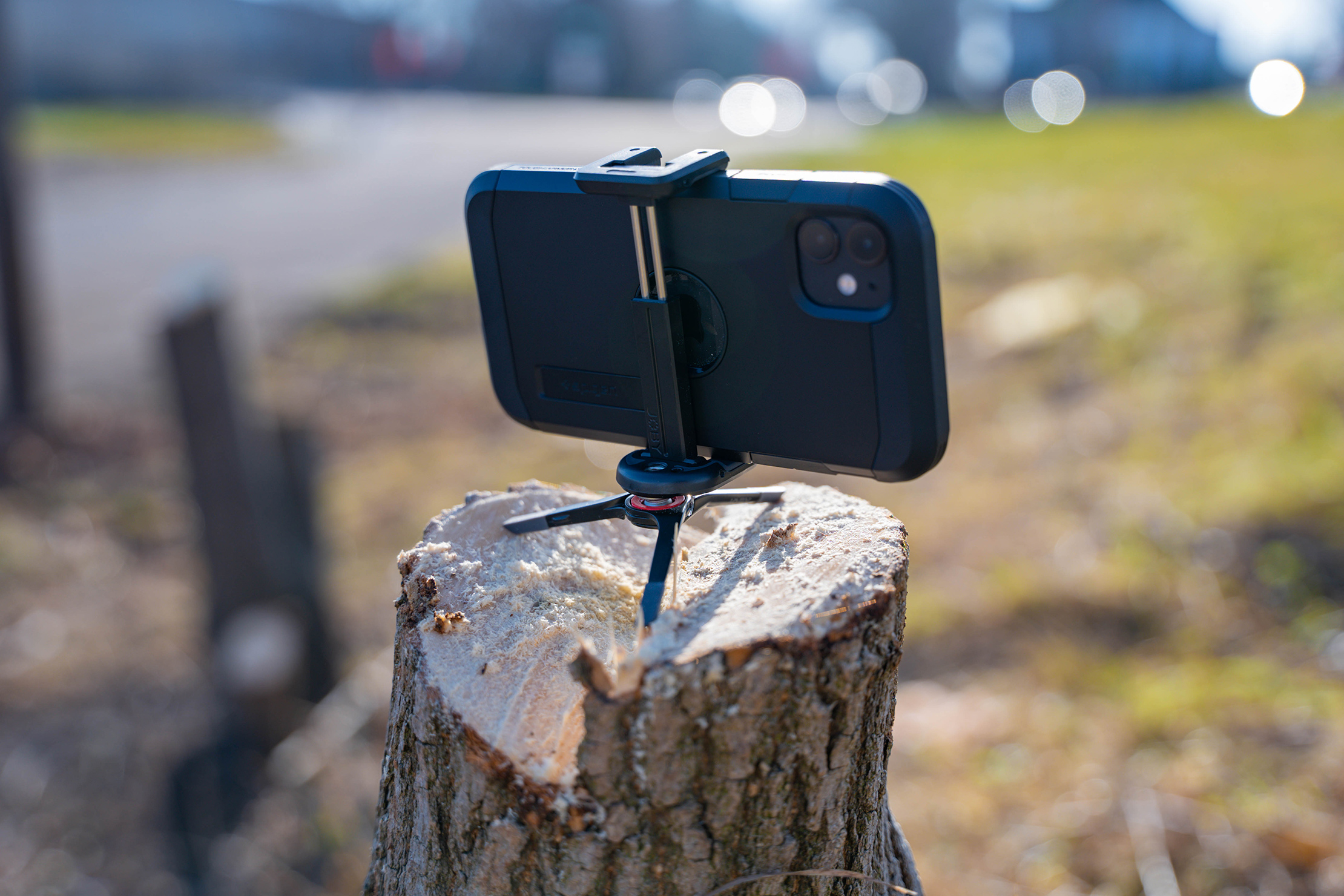 Packing Tips To Lighten The Load
Lightweight is easier for travel: When you're packing for one bag travel, it's easier to pull a carry on out of the overhead bin than wait for the plane to unload. Plus, if you're carrying a backpack, it can get heavy to lug around while you wait for your check-in time. Most airlines limit a carry on to about 22 pounds (10 kilograms), though, compared with the 50 you can usually get in a checked bag, so it's important to review the rules of the airline you're flying before leaving home. If they don't count a personal item bag toward your limit, you can use it for heavier items, like a laptop.
Bring the essentials: Deciding what's most important to you is one of our best packing tips for travel. While bringing a travel neck pillow on board could be nice, you may want to leave it behind and save extra space for more clothing or tech gear. If you can travel with a smaller version of what you need, like bringing a tablet or a smartphone instead of a laptop, you'll save space and weight in your bag.
Sweat the small stuff to save ounces: Every ounce counts, so optimizing your gear and going for packable versions to lighten the load are great tips for packing. Think compressible travel water bottles and packable rain jackets instead of full-size gear, and opt for a minimalist wallet instead of a bulky bifold. Our carry on packing tips always include going through your wallet and leaving cards you don't need while traveling behind.
Bigger isn't better: Another item to add to our list of packing tips for travel is to reduce the size of your gear, whether it's by bringing just the head to your razor or toothbrush so you can pack a smaller toiletry bag, or bringing lighter-weight travel tech gadgets. While you may sacrifice a little if you bring a smaller battery bank with a lower capacity, it'll be worth it to save weight and avoid surprise fees at the airport.

Tips To Pack Strategically
Save space in your carry on: When's the last time you returned from a trip without some sort of souvenir? When packing, leave space in your carry on bag for the fun things you might want to bring home, whether it's a T-shirt, a tchotchke, or a new snack. Or be sure to bring a packable bag so you can carry them on the plane as a personal item bag on your return trip.
Share space with a friend: If you're traveling with family or a friend, you may be able to share space in each other's bags to carry less. For instance, you may be able to pack all your gear for the plane in one personal item bag and use your companion's bag for snacks.
Get creative with your gear: Pack gear that works double duty, protecting your glasses from scratches in socks, for example, or using a hoodie as a neck pillow. If you're staying at a hotel, you can leave a lot of toiletries behind since there's likely to be soap and shampoo in the shower. As for tech, don't bring chargers for each item. Instead, bring one universal charger to power up all your gear.
Lay it all out: When you're packing, lay everything out and then divide it into piles of what will be used daily, less frequently, and rarely. Then consider the gear you use rarely or less frequently and see if there's anything you can ditch to save weight in your pack. Lying everything out also gives you a better idea of how to pack your bag properly since you can first organize it by category and type.
Practice your trip: One of the best packing tips is to do it early. Pack for your trip in advance, and then try living out of your bag for a while. Carry it around the block for a trial run to figure out how it will feel as you walk from security to your boarding gate. That way, if it doesn't feel good, you can figure out what's poking you in the back before you're on the streets of New York City or Singapore.

Carry On Packing Tips
Be strategic with placement: Where you pack your gear in your bag is just as important as what you pack. Keep heavy items in the center of your backpack that will ideally hit you between your hips and shoulder blades and as close to your back as possible for maximum comfort and weight distribution. Then make use of exterior pockets to keep travel essentials like a wallet, your passport, and an extra layer within easy reach.
Add organization: If you don't want all of your clothing to be in a messy heap when you reach your destination, use packing cubes and pouches to organize your gear. Not only can you keep your clothing sorted into different categories to be easy to find later, but you can make sure your rolls stay rolled instead of shifting and sliding around during your flight. If you're making multiple stops on your trip, pack everything in the same spot as you move around so you always know where to find it.
Carry on wisely: Check the personal item limits of your specific airline because you may be able to use that to pack instead of paying for a carry on bag. If you get to the airport and find your carry on bag or checked luggage is over the limit, you can shift some items into your personal item bag to reduce the weight. And wear bulkier clothing on the plane since that will save space and weight, too.
Organize and modularize your gear: If you switch between bags for different destinations, consider packing your gear in pouches. Then you can easily swap your tech accessories, from your travel backpack to your daypack.
Stay secure: More packing trips for travel focus on security. Whether heading off the beaten path or to a busy metro area, you may want to invest in an anti-theft bag to keep pickpockets away from your gear. If you don't, take extra precautions like packing your valuables innermost in your bag, and be sure to carry on sensitive gear (like medication) so it doesn't end up on the wrong plane by accident.

Packing Tips For Clothing
Know when to fold 'em, when to roll 'em, and when to bundle up: The clothing you pack will dictate how you pack it. Rolling will make your clothing more compact but can cause more wrinkles, so we don't recommend it for delicate fabrics like silk or linen. The Marie Kondo KonMari method of folding—where your items are folded lengthwise in thirds, then halved top to bottom, and in thirds that direction again—is faster and produces fewer wrinkles. Still, it works best in clamshell bags, cubes, or a traditional suitcase. For delicate fabrics, roll an entire outfit together. It causes fewer wrinkles, and then you won't have to search for that one missing piece of your ensemble.
Aim for versatility: Pack a capsule wardrobe by bringing pieces that can mix and match with each other so you can bring less. If you're unsure of the weather or heading to cooler temperatures, more packing tips for travel include bringing items that can layer together for warmth. Also, pack gear that can serve double duty, like shorts you can swim in or a one-piece bathing suit that looks like a tank top when paired with bottoms.
Mind your materials: When choosing items for a capsule wardrobe, one of our best packing tips is to opt for breathable fabrics like linen, cotton, or Merino wool, which naturally regulates your body temperature so you can get more uses out of one piece between washings.
Prepare for Mother Nature: Even if you check the forecast in advance, it may not be right! So be sure to bring a packable rain jacket in case of sudden downpours, a packable travel jacket in case of cooler weather, and a travel towel in case it's warm enough to hit the beach.
Consider compression: If you're looking for packing tips to fit bulky sweaters, jackets, and scarves in your carry on bag, we have one word for you: compression. While compression cubes and pouches are overkill if you're only packing T-shirts and shorts, they work well for gear that takes up a lot of space, especially if you have to pack extra layers for colder weather.
Space out: For the ultimate in compression, use a vacuum to suck the air out of space bags. Just realize that it will take more effort and leave your clothing more wrinkled—plus, you'll have to find a vacuum at your destination to repack for the journey home.
Dressy clothing is delicate: When you're looking for packing tips for a dressy destination, we recommend using a garment folder to keep your clothing as neat as possible. They take up more room in your carry on bag, but some companies make ones that fit in larger travel backpacks. Or if it's just a weekend trip for a wedding, use a garment bag as your carry on bag. You can usually fit shoes and a toiletry bag at the bottom; some even have extra pockets for organizing other small gear.
If the shoe fits: Wearing bulkier shoes or boots on the plane is one of our best packing tips for travel, but if you do have to find room in your pack for travel shoes, you can use the inside to hold socks, chargers, souvenirs, and other small gear to make use of the otherwise-wasted space. And don't forget a shoe bag, or even a plastic grocery bag, to keep the residue on the bottom of your shoes from dirtying the rest of your clothing and travel gear.
Keep your gear dry: Bring a pack liner or a dry bag in your carry on bag so that you can stick any damp or smelly clothing inside for the return trip.

Packing Tips for a Road Trip
Plan before hitting the pavement: Download entertainment and maps to prepare for the chance of losing a signal on the drive. We also recommend packing your car the night before. You're more likely to forget something if you're rushing at the last minute. Our other packing tips for travel on the road include aiming to leave before the sun sets. Seeing where you're going will help you get off to a good start.
Pack a car bag: Since you'll want to pack your travel backpack or duffle bag in the trunk to save room for your passengers, fill a daypack or travel tote bag with the gear you'll need on the road, like your ID, snacks, gum, and entertainment.
Keep your dashboard tidy: Finding a place for everything will help you feel calm when you reach your destination, so use the center console for things like spare change, receipts, and snacks that don't fit in your road bag. Making sure your travel mug fits in the cup holder and grabbing a small bag for trash before you leave home are more great road trip packing tips.
Pack your vehicle strategically: Keep the items you'll need on the road, like a travel neck pillow, extra layer, and your road bag, in the backseat so they'll be within easy reach. Pack everything else in the trunk to prioritize legroom.
Dress for the drive: A road trip is not the time to be on trend with your fashion (unless you're going the athleisure route). Instead, opt for stretchy, comfortable clothing that won't dig in when you're seated for hours at a time. Plus, flexible fabrics are less likely to wrinkle in the car. And don't forget to pack sunglasses. You may start when the light is dim, but you'll be happy you have them after a few hours.
Take care of your passengers: Packing tips for a road trip include packing for your passengers, as well! Ensure they'll be comfortable with extra layers, snacks, and a travel neck pillow. Or use a packable jacket or packing cube to save space.
Get your car cuisine on point: Packing healthy foods will sustain you for miles instead of junk food, which will make you feel sluggish and hungry faster. We like using soft-sided small coolers because they take up less room, and you can use one to pack snacks or a lunch, plus your drinks.

Minimalist Packing Tips For Summer Travel
Stay hydrated: Nothing will ruin a trip faster than a headache brought on by dehydration. Stay ahead of the game when you travel with a collapsible water bottle since you can fill it when you need a drink, and it will take up less space when you don't. If insulation is important to you, make space for a bottle that will keep your drink cold for hours, like a YETI or a Hydro Flask. Most travel backpacks have a water bottle pocket, so fill it up! If you plan to hike, outdoor packing tips for travel include looking for a daypack that can hold a water bladder.
Don't get burned: If you're looking for cruise packing tips, listen up. You'll probably be spending a lot of your trip in the sun, whether lying by the pool, on the beach, or exploring the destinations you stop at. Packing sunscreen will save you from paying inflated prices on the ship or at tourist destinations, and you can also save your skin by packing a hat, sunglasses, and long sleeves. Look for a crushable hat and minimalist sunglasses so they won't take up extra room in your bag.
Find fantastic footwear: While some people can wander all day in flip-flops with nary a blister, we think vacation packing tips should include finding supportive sandals that will get you through a day's adventures. And if you're planning to be more active, wear moisture-wicking socks with your shoes to stave off sweaty feet. Breaking in the shoes or sandals you plan to wear before you leave home is a must, too, so you can relax comfortably on your trip.
Stay fresh and clean: If you're traveling somewhere that's much warmer than you're used to, be sure to pack some cleansing wipes and a packable towel in your travel daypack. Then you can wipe down to feel fresh and clean as you explore without feeling like you've melted by the end of the day.
Expect the unexpected: If you've packed well in advance of your trip, checking the weather right before you leave may allow you to leave some gear behind. Of course, if you're heading somewhere the forecast is unpredictable (hello, Florida), pack an extra layer or rain jacket just in case of a cold snap or an afternoon downpour. You can always use it as a travel pillow on the plane!

Budget Packing Tips
Find freebies: Looking for budget packing tips? One of the best is to bring home free toiletries from the hotel and refill the bottles on your next trip. They're likely the right size for your 3-1-1 bag, and you won't have to purchase specific containers.
Reuse household containers: Look around your house before buying travel bottles. Tic Tac canisters, pill bottles, and bead organizers can all be put to good use organizing your tiny tech, toiletries, and jewelry when you're on the road. You can also use a hard glasses case as a DIY tech kit for small accessories and secure cords with hair ties or a rubber band.
Mind your money: You don't have to spend big bucks on a minimalist wallet. A binder clip works quite well to hold your cash and cards together, although it may feel slightly bulky in your pocket. Of course, you can also hold them together with a hair tie or rubber band, as well.
Avoid laundry fees: If you are traveling for a while, we have some long-term packing tips for you. Don't pay to send your clothing to the cleaners. Instead, hand wash your gear in the hotel sink with laundry sheets, a detergent you bring from home, or the hotel soap. Stick a dryer sheet in your travel backpack to keep your gear smelling fresh.
Loc it up: If you haven't invested in packing cubes, keep organized with a Ziploc bag! They work great as budget packing cubes, and you can even label them to make it easy to find your favorite tee when you get to your Airbnb. A pillowcase or a laundry bag can also work well.
Make it personal: Here's a suitcase packing tip for you. If you have to check a bag, personalize it with a ribbon, duct tape, a pin, or a patch to tell it apart from the rest on the carousel.

Tips For Packing Tech
Carry space-efficient gear: Look for space-saving versions of tech accessories you can't live without, such as a smaller wall charger, a silicone keyboard that rolls up, and a universal cord.
Your phone can do everything: Most smartphones can do just about everything, from helping with navigation to keeping you entertained and recording your memories. So leave the camera, GPS, music, and game systems behind. You can even eliminate a minimalist wallet if you get a case with a pocket for cash and cards.
Clean up your cables: Wrap up your cables and cords with cable ties, VELCRO, or gear ties. It will ensure nothing gets tangled in your tech pouch and let you see everything else inside at the same time.
Downsize your pouches: More tips for packing tech include downsizing the case you carry it in. Whether it's for tech, toiletries, or other gear, it will force you to be creative and pack less. Then you'll save space and weight in your bag.
Find a brand you love: If you like one or two pieces of gear by one company (it's no secret that's Apple for us!), you'll likely enjoy most of their products, and when you go all in on one ecosystem, you're more likely to be able to leave extra adapters and chargers behind, since they may all use the same equipment to power up.
Bring backups: This goes double if you're looking for packing tips for international travel, but if there's a piece of gear you can't live without, bring a backup. If you must have a certain cord, camera, or charger to work remotely, don't take a chance of not being able to find it when you're living the digital nomad life on the other side of the world.

Packing Tips For Travel To Cold Destinations
Layer up: Packing layers for your capsule wardrobe is even more essential for cold weather. Our tips for packing cold-weather clothing include bringing a moisture-wicking base layer, a thermal shirt, and a mid-layer sweater or hoodie to keep you warm under an outer layer, like a packable puffer jacket. Top it off with a rain jacket, and you can take on almost anything. Plus, all those pieces work well solo when the temperature climbs.
Invest in a rain jacket: They're not just for spring showers. A good rain jacket will help buffet the wind, sleet, and snow, too, and since they're usually pretty packable, it's worth making room for them in your carry on bag.
Don't forget the accessories: You'll be cold if you forget to cover your extremities, so be sure to bring a pair of gloves, a hat, and maybe even a scarf with you when traveling to colder climes. Our packing tips for travel include bringing a buff for its versatility. It can act as a scarf, a hat, a face mask, and an eye mask in a pinch, and it takes up so little space it's worth bringing along wherever you go.
Stay dry: You'll be colder if moisture seeps in than you would in the same temperature when you're dry. So invest in weatherproof pieces to keep precipitation at bay and moisture-wicking socks to keep your feet dry if they start to sweat in your warm boots.
Now for a bonus packing tip—get creative! If you follow all of these tips, you'll have room for some of the extras you prefer to bring along. Being a minimalist packer doesn't look the same for everyone, so customize our list to you and happy travels! And if you want to learn more, be sure to check out our YouTube channel for all of our minimalist packing tip videos.