Over our years of travel, we've learned that staying hydrated can be crucial to a successful day of exploring. Dealing with headaches and other ailments because you've forgotten to sip along the way is not how we like to start a trip.
Finding the best travel water bottle for you can be intimidating—and expensive. What happens when your travel daypack doesn't have a water bottle pocket? Or you don't want to load down your travel backpack with one more bulky item?
We've done the homework for you to create this list of travel water bottles that quench your thirst, no matter the situation or location. Our team has tested almost all of the bottles on this list, and some even have full written reviews you can turn to for more details.
So grab a beverage, and let's dive in. Cheers!
1. memobottle A6 (with Silicone Sleeve)
Best for: Professional Travelers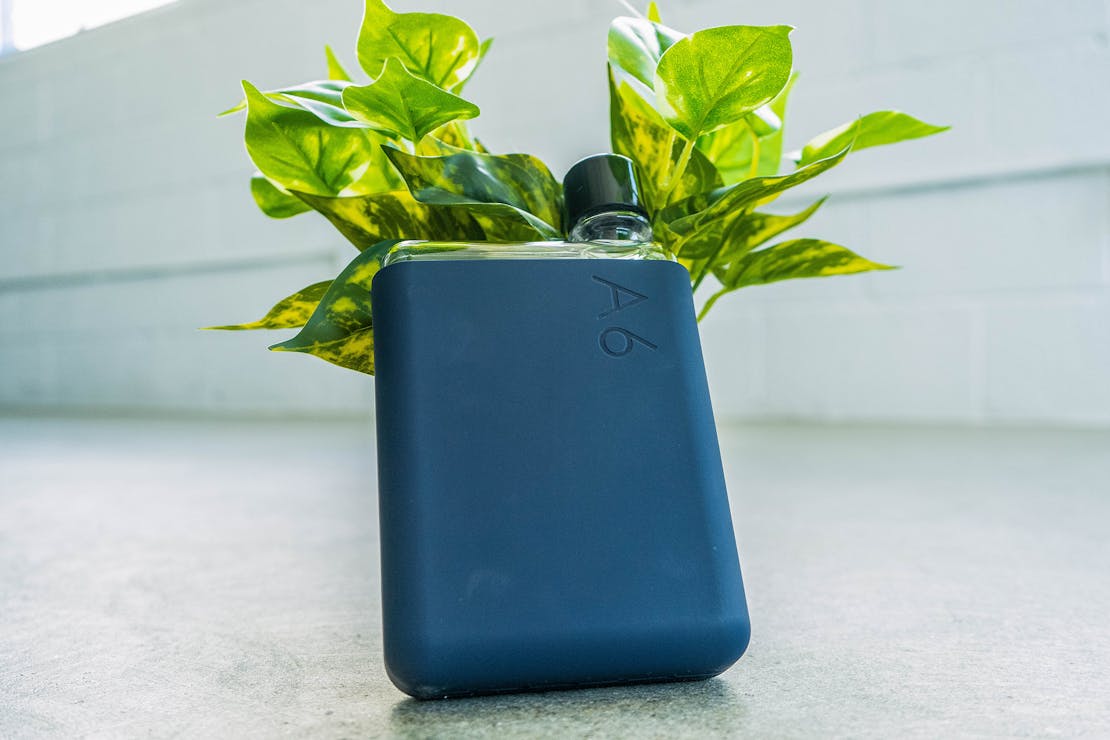 Why We Like It: Its rectangular design fits inside packs without a dedicated water bottle pocket.
One constant in the hundreds of bags we've tested over the years here at Pack Hacker is that there's no consistency in the pockets provided in a travel backpack. While we may wish for a water bottle pocket to be standard, it's not always the case. Memobottle solves that problem by designing their travel water bottles to fit inside the pocket or sleeve of any bag like a notebook. They're modeled after international paper sizes so they can slip into the thin pocket of a laptop bag just like a file folder. We know it looks like a flask, but that shape makes it a great solution when a bag manufacturer forgets that drinking isn't just for Old Fashioneds at Happy Hour. The A6 holds 12.7 ounces of liquid, and we've found it an innovative solution to make the most of every inch of space in our sling or small bag. Adding the silicone sleeve to the lightweight plastic bottle provides some insulation, or you can opt for the leather sleeve for a more stylish look. Without the sleeve, it's a clear water bottle, so you can see when it needs to be cleaned. The memobottle is available in various sizes: the larger A5, smaller A7, and The Slim, which is skinny and tall like regular water bottles. Whichever you choose, it offers a unique, minimalist style that fits just about anywhere.
See Full Review & Buying Options
So there you have it, a travel water bottle to fit nearly any need. From the city to the forest to the subcontinent, having a way to stay hydrated will help you make the most of your trip. No matter what niche you need your water bottle to fill, we think one of these will get the job done!