Bigger isn't always better. Sometimes the situation calls for something more pint-sized. Whether you're a petite person or only want to carry the essentials, we've got the best mini backpacks for you.
In this roundup, we're covering mini backpacks to fit every style and situation. These small backpacks will get you through the day with ease and with style. While some are more like a backpack purse, others incorporate daypack features in a smaller size.
Are you a fan of characters or luxury brands? Are you more sporty, or do you reach for heritage styles? Do you want adventure in the great outdoors or to explore the urban jungle?
No matter where or when you travel, even if it's just taking the dog around the block, we've found the best mini backpacks you'll reach for time and time again. Let's take a look!
1. Fjallraven Kanken Mini
Best for: Relaxed Travelers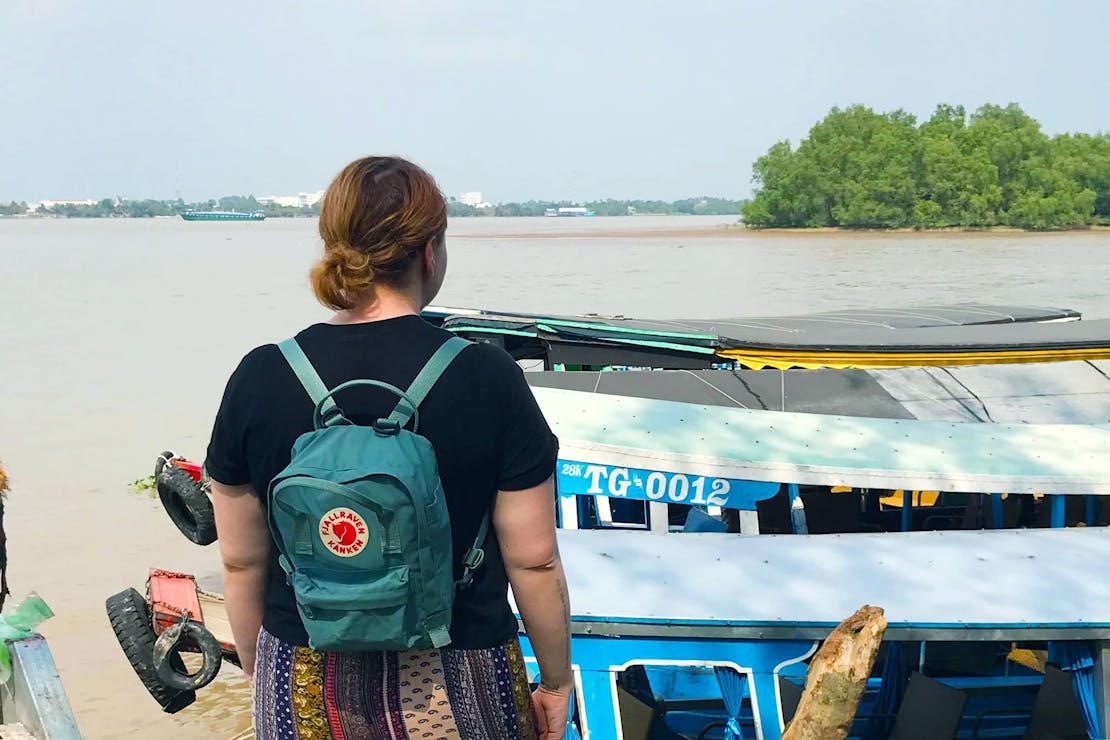 Best for: Travel
Why We Like It: It can be used for various functions, from travel to school.
What You Should Know: The top handles look a bit silly when not buttoned together.
The Fjallraven Kanken Mini backpack is one of the cutest we've seen without pounding its adorableness over our heads. Even its backstory is sweet! Swedes wanted to prevent back problems in schoolchildren and designed the Kanken to straighten them up. The Kanken Mini backpack continues that tradition in a 7L size. It's got Fjallraven's signature Kanken look: a square body with two handles clipped together at the top. And don't forget the red fox emblem. It's like slapping a sticker on a water bottle; you didn't know it was missing, but now you can't live without it.
It's a great mini backpack for travel: we've spotted it around the world, in airports and tourist attractions, and we think its durability has something to do with it. The Vinylon fabric is sturdy (and stiff), allowing it to hold its shape over time. The other feature supporting the bag's structure is a firm foam board that slides in a back sleeve. It's designed as a seat pad but doubles as a back panel, so we don't feel anything protruding. Whether we're picnicking in the park or just need a break on some museum steps, we appreciate the inclusion in this small backpack.
See Full Review & Buying Options
So there you have it, the best small backpack for every situation. Check out our website to find detailed reviews on some of these backpacks and how to choose the best travel backpack for you. How do you sport your mini backpack? Join the conversation in the Pack Hacker Pro Community and let us know.