Here at Pack Hacker, we review gear of all kinds. From backpacks to tech, we've done it all. However, something that we've learned while traveling is that a travel towel is a surprisingly helpful tool while on the road.
A travel towel is ideal for adventures where a towel isn't laid out each morning for you and for trips where you'll be utilizing Airbnb rentals, hostels, or staying with family and friends. Not having a way to dry off can be uncomfortable, but how do you choose which one to go with?
There are a ton of different materials, models, and sizes out there. Do you go with soft like microfiber or microsuede, or should you opt for a more durable option like linen? What about if you're looking for the best camping towel or a quick dry beach towel? The answer depends on what kind of trip you're taking and what you'll do when you get there. In this post, we'll cover that—and more.
Whether you're looking for a quick dry towel, something for the beach, or something that can do it all, we've got you covered. Let's dive in!
1. Matador Ultralight Travel Towel
Best for: Full-time Travelers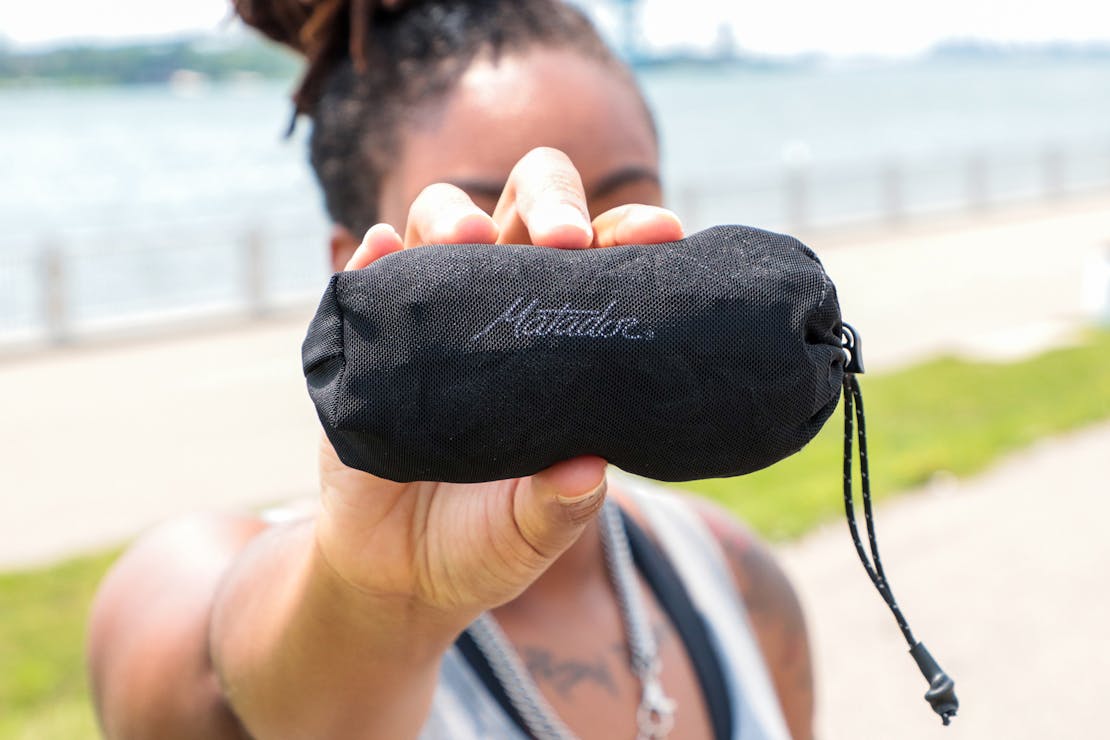 Why We Like It: Best for Saving Space
When you're heading off the grid, a travel towel is essential to ensure you have a way to dry off after a long day of hiking, a refreshing dip in the lake, or your first shower during camping. The Matador Ultralight Travel Towel is extraordinarily compact, so it can fit into your travel backpack, sling, or hiking daypack when you're ready to hit the trail.
There are two sizes—a smaller one that's roughly the size of a handkerchief and a larger one that's approximately the size of a standard bath towel but skinnier. When compressed in the mesh carrier, the large towel fits into the palm of your hand and can still breathe to air dry while you're on the go. It takes longer to dry than we'd like, though the size is the most significant factor here. Hypalon tabs on the exterior make it easy to fix it to the outside of your bag when it needs to dry, too.
See Full Review & Buying Options
So there you have it, 13 travel towels for nearly any trip. Whether you're crossing the globe, hitting the hotel gym, or just going to the coffee shop, these travel towels will ensure you stay comfortable until you return. Who knows, maybe you'll start using them at home, too!