Here at Pack Hacker, we review gear of all kinds. From backpacks to tech, we've done it all. However, something that we've learned while traveling is that a travel towel is a surprisingly helpful tool while on the road.
A travel towel is ideal for adventures where a towel isn't laid out each morning for you and for trips where you'll be utilizing Airbnb rentals, hostels, or staying with family and friends. Not having a way to dry off can be uncomfortable, but how do you choose which one to go with?
There are a ton of different materials, models, and sizes out there. Do you go with soft like microfiber or microsuede, or should you opt for a more durable option like linen? What about if you're looking for the best camping towel or a quick dry beach towel? The answer depends on what kind of trip you're taking and what you'll do when you get there. In this post, we'll cover that—and more.
Whether you're looking for a quick dry towel, something for the beach, or something that can do it all, we've got you covered. Let's dive in!
1. Matador Ultralight Travel Towel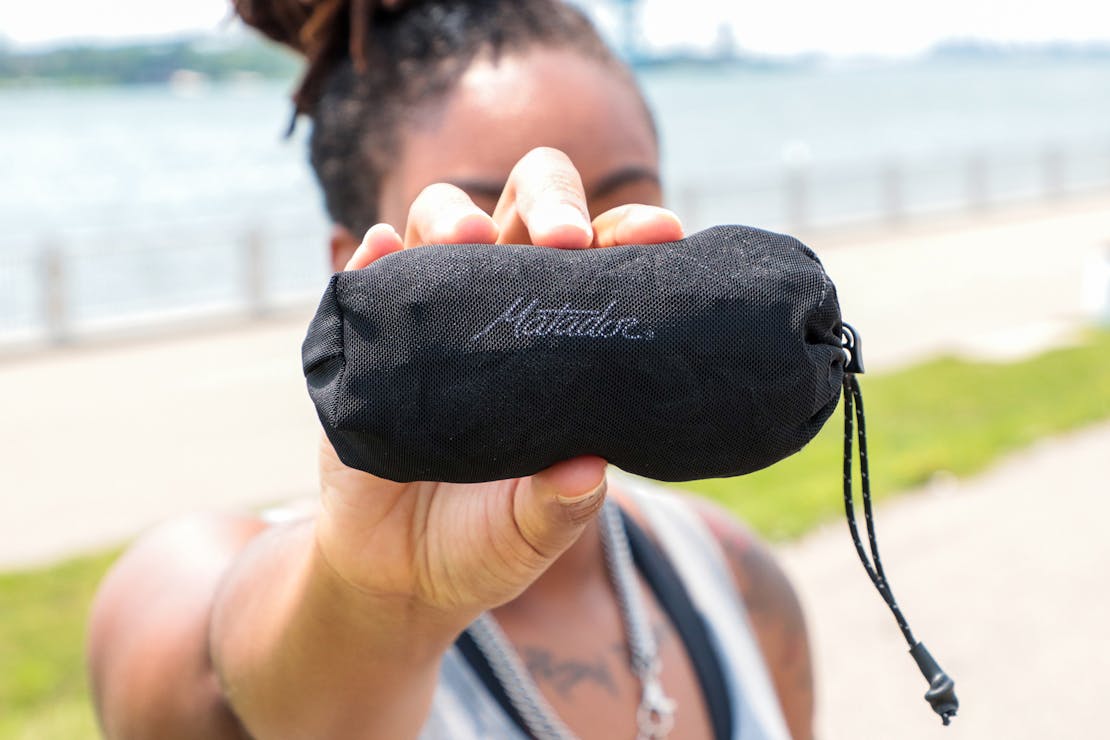 Why We Like It: Best for Saving Space
When you're heading off the grid, a travel towel is essential to ensure you have a way to dry off after a long day of hiking, a refreshing dip in the lake, or your first shower during camping. The Matador Ultralight Travel Towel is extraordinarily compact, so it can fit into your travel backpack, sling, or hiking daypack when you're ready to hit the trail.

There are two sizes—a smaller one that's roughly the size of a handkerchief and a larger one that's approximately the size of a standard bath towel but skinnier. When compressed in the mesh carrier, the large towel fits into the palm of your hand and can still breathe to air dry while you're on the go. It takes longer to dry than we'd like, though the size is the most significant factor here. Hypalon tabs on the exterior make it easy to fix it to the outside of your bag when it needs to dry, too.
See Full Review & Buying Options
2. Sea to Summit Pocket Towel
Why We Like It: Best for Working Out
Whether you're vacationing for work, play, or something in between, staying in shape while away from home is a great way to stay on your regular routine. Hotel towels can be scratchy and uncomfortable, and not every travel towel is cut from the same cloth (literally or figuratively) to be used in the gym or out on a run. The Sea to Summit Pocket Towel is extremely lightweight once removed from its case, so you don't need to worry about lugging around a scratchy white rag, and it's absorbent enough to wipe off sweat after a long workout.

There are four different sizes to choose from, and it's exceptionally soft, so there's a model that will be comfortable for everyone. The case is a rectangle, so it'll pack into your bag easily. It also has quite a bit of branding, which we aren't the biggest fan of—to each their own. The case isn't nearly as lightweight as the towel. However, unless you're a dedicated ultralight one-bagger, this travel towel is a must-add to your Vacation Packing List.
See Full Review & Buying Options
3. Nomadix Ultralight Towel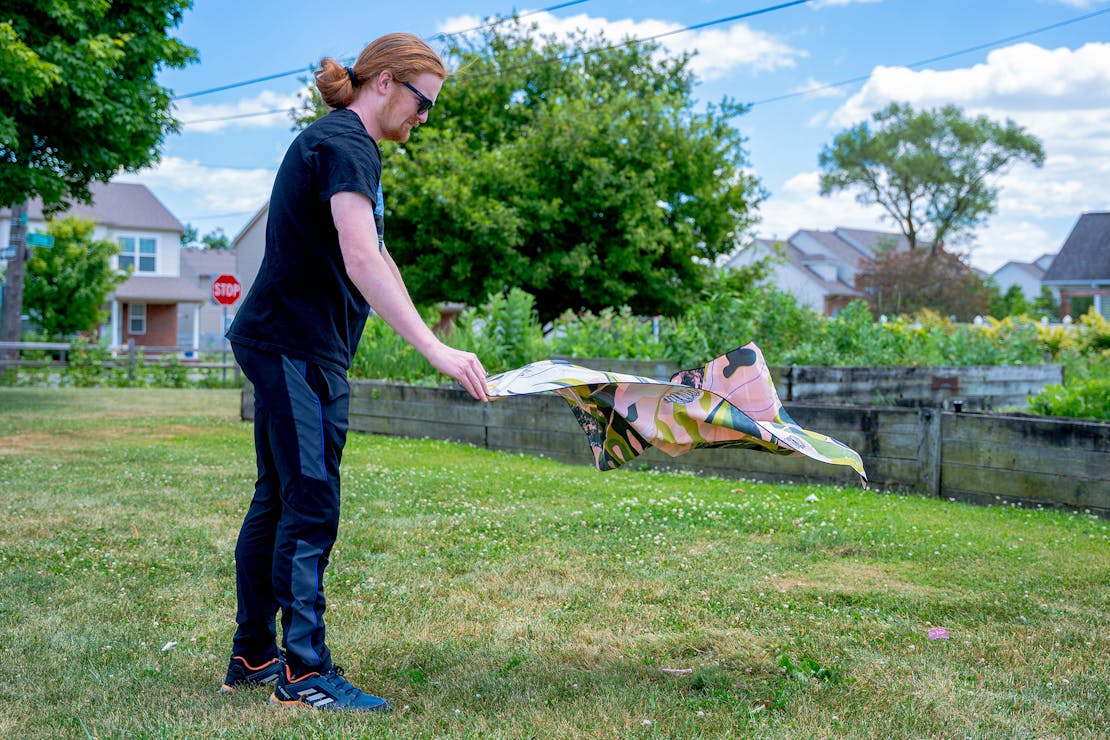 Why We Like It: Best for Showing Your Personality
If you've been disappointed by the color or design choices so far, look no further than the Nomadix Ultralight Towel. It's not a very packable travel towel compared to the others on this list, but what it lacks in compressibility, it makes up for in neat designs. With a dozen unique and colorful options to choose from, there's something for everyone. It's roughly the same size as your bath towel at home, so you won't be sacrificing too much surface area for packability. With an 88% recycled polyester and 12% nylon construction, we find the Nomadix is an excellent all-around towel when space isn't your biggest concern.

Lounge on the beach, have a quick picnic while hiking, or dry off after diving into the lagoon near your Airbnb. Once you're ready to head out, use the fabric loop to clip it to your pack, so it dries while you walk. One thing is for sure–you'll have a unique travel towel at the beach!
See Full Review & Buying Options
4. Matador NanoDry Towel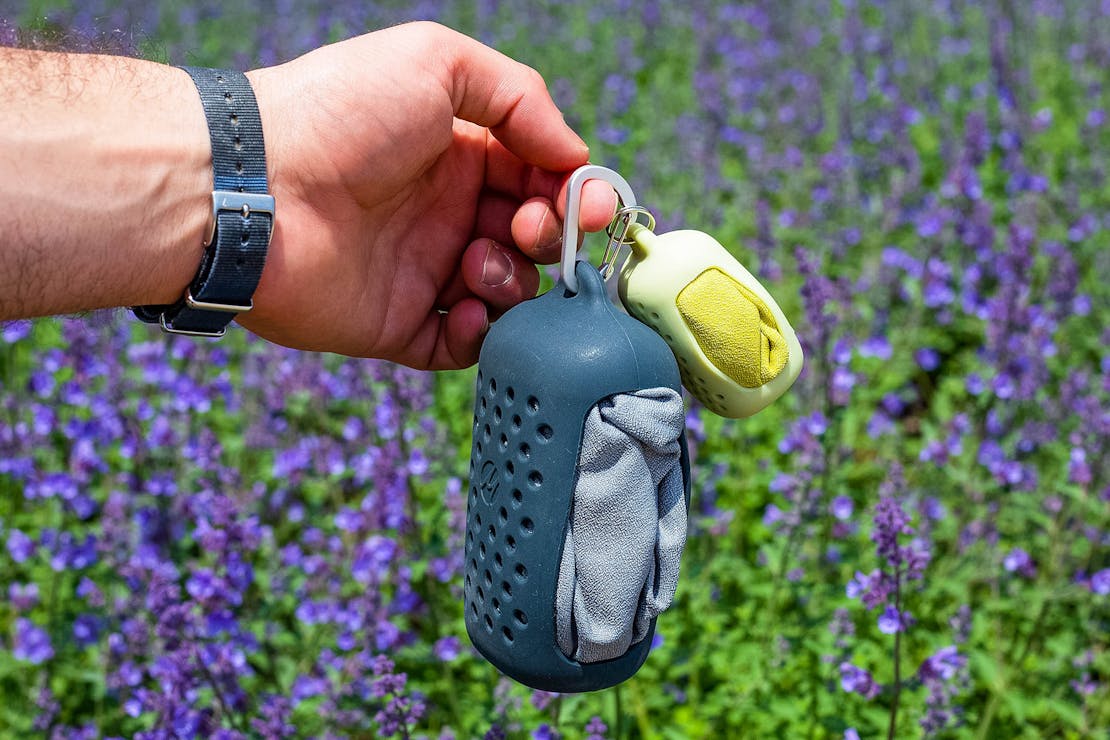 Why We Like It: Best For Everyday Use
Sometimes you need a travel towel that you can always keep with you. The Matador NanoDry Towel offers just that, with its unique silicone case and carabiner (or a stainless steel key chain on the smaller model) on top, so you can easily take it anywhere. The larger size is similar in size to your bath towel at home but on the thinner side, whereas the smaller model is closer to the size of a bandana.

These travel towels are crafted from nanofiber, Matador's fancy name for an 85% polyester and 15% polyamide mixture. We've found that it isn't great for drying off entirely after a shower or dip in the hotel pool. Still, it's a good towel to keep on hand for hikes, long walks across a new city, or for those who don't mind being a little damp after a swim for the sake of having a minimalistic towel.
See Full Review & Buying Options
5. PackTowl Personal Towel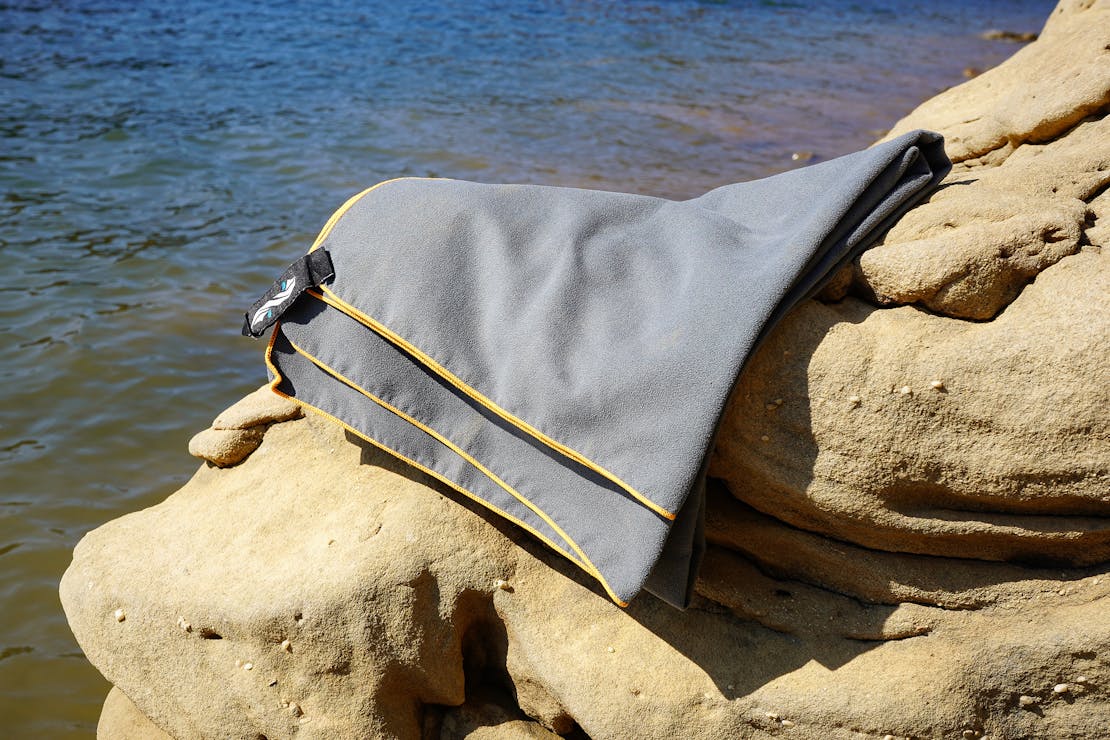 Why We Like It: Best For Long Trips
It can be difficult to find a travel towel that can go through multiple uses without being washed, which is essential if you're one-bag traveling. However, we've got a solution for you. The PackTowl Personal Towel has a hook for hanging and utilizes its antimicrobial finish to ensure that microorganisms that cause stinkiness don't take root within the fibers of your trusty travel towel. It's crafted from microfiber, so it dries quickly, and you won't have to wait long before stowing it in your pack.

Coming in at a similar size to what you're used to at home, it doesn't feel too small to use as a bathroom towel. Our main issue with the size is that it doesn't pack down terribly small, but we think that the other features presented by the PackTowl Personal Towel make it a worthy addition to this list.
See Full Review & Buying Options
6. Rainleaf Microfiber Towel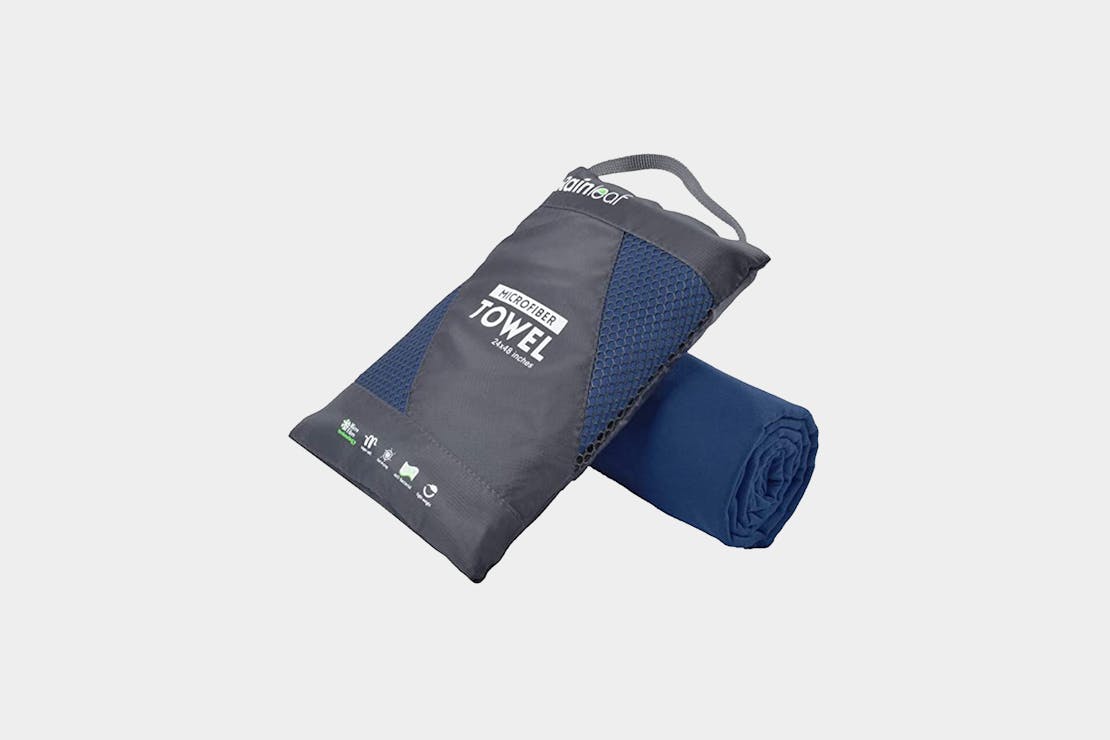 Why We Like It: Best For Size Variety
At the end of the day, if you bring a travel towel on your next trip, you want to ensure it can handle various tasks. If you fall into this category, the Rainleaf Microfiber Towel is for you. It comes in a variety of models, ranging from dish cloth size up to something worthy of sprawling out on at the beach. Plus, there are a ton of fun colorways to choose from.

They're crafted from microfiber and are pretty absorbent, though we've noticed that they can get a little stinky after a few uses, so it's best to wash them fairly frequently. Whether you're going to the gym, taking a camping trip, staying at a hostel without towels, or just needing something to pick up messes in between, the Rainleaf Microfiber Towel has you covered!
See Details & Buying Options
7. PackTowl Luxe Towel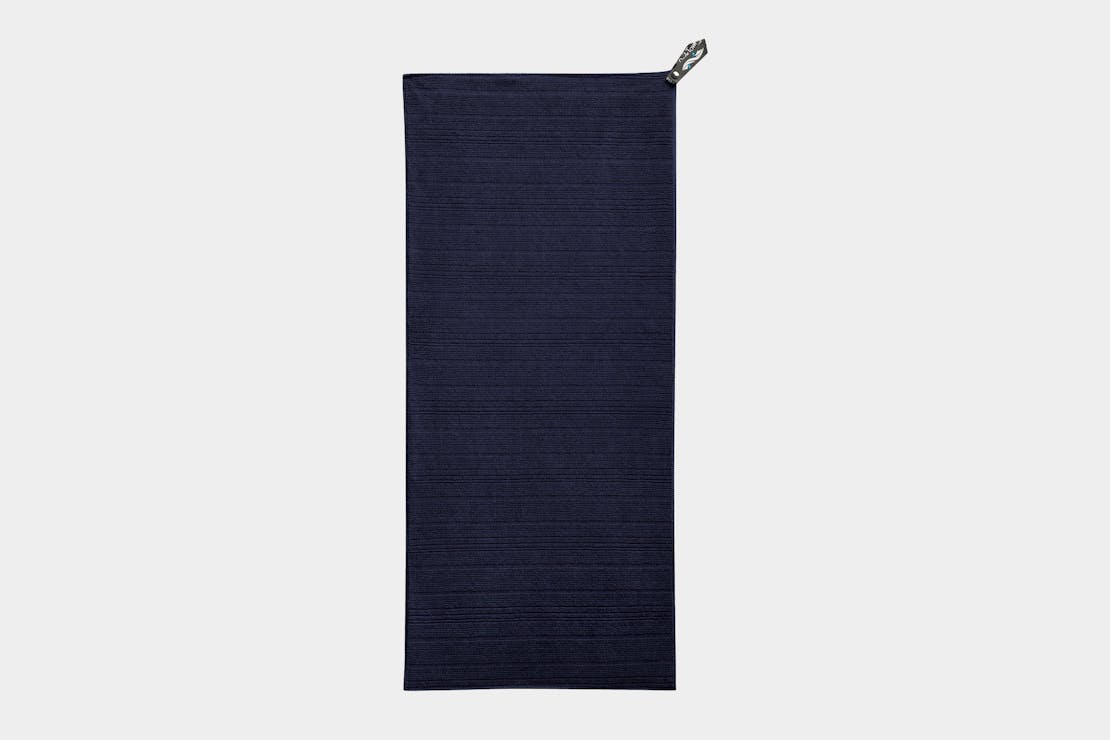 Why We Like It: Best For Quick Dry
A quick dry towel is a must-have for outdoor activities like camping, hiking, and backpacking. Ensuring your travel towel is dry before departing on your next adventure ensures that it isn't stinky when you use it in the evening or the following day. The Packtowl Luxe Towel dries exceptionally quickly, so it's a great call for more adventurous travelers.

It's crafted from a polyester and nylon mixture, making it incredibly soft and enabling it to dry you off adequately after a long hike, jump in the lake, or trek across a rainy city. Multiple sizes and colors are available, so there's an option for everyone. It isn't the most packable option on this list, though its features make it a competent travel towel.
See Details & Buying Options
8. Biospired Lightweight Footprint Pack Towel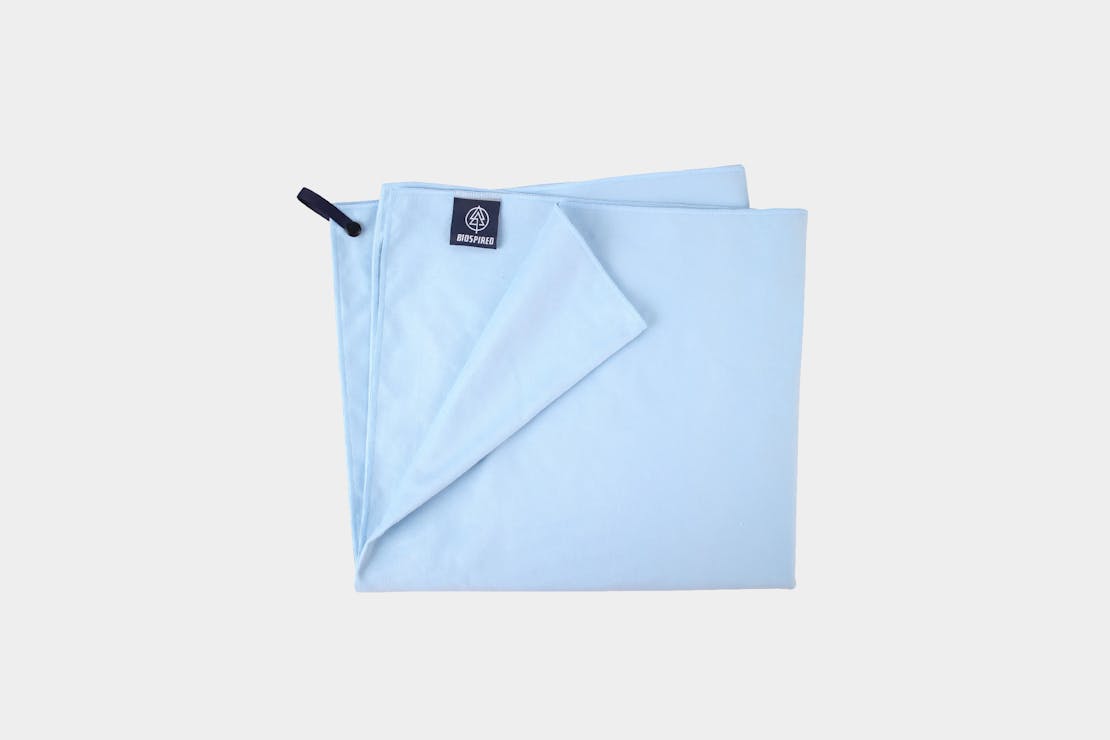 Why We Like It: Best For Lightweight Travel
Not every travel towel needs to feel hefty or dry you off completely. Sometimes you just want something lightweight to have on hand should you get caught in the rain, get too sweaty, or spill something on your shorts after a trip to the local cafe. The Biospired Lightweight Footprint Pack Towel is just that, and it comes in multiple sizes to meet your needs. The towels are crafted from micro suede, which is extremely lightweight in your hand.

In addition to cutting mass out of your pack, they're exceptionally quick-drying, too, so you don't have to worry about it getting stinky after you wipe up a coffee spill after thinking you saw Mbappé walking across the Louvre. There aren't many color options, which is a bummer if you like to add a little flair to your gear, but we think the pros outweigh the cons here.
See Details & Buying Options
9. Outlier Grid Linen Towel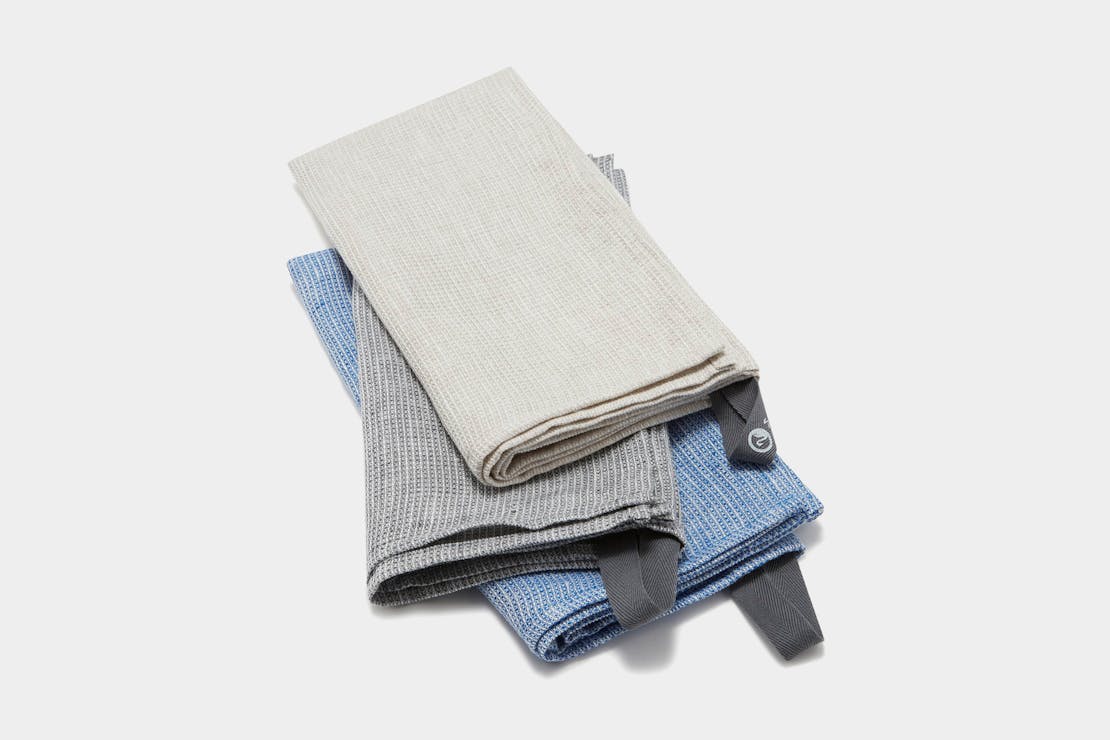 Why We Like It: Best For Durability
Some trips call for durability at every corner, including when you choose a travel towel. If you want something that can handle the bumps and knocks of a rugged trip, go with the Outlier Grid Linen Towel. As the name suggests, it's made of linen, which is crafted from fibers from the flax plant, making it inherently tough so it doesn't hold on to sand, dirt, and other tiny particles. Instead, unwanted malicious molecules fly off the fabric when you pick it up off the ground.

The strength of this travel towel has its drawbacks, namely in the softness department. It's still comfortable, though not as much as the others on this list. There are two sizes to choose from, and no matter which you go with, it'll handle you're most durable adventures.
See Details & Buying Options
10. Dock & Bay Quick Dry Towels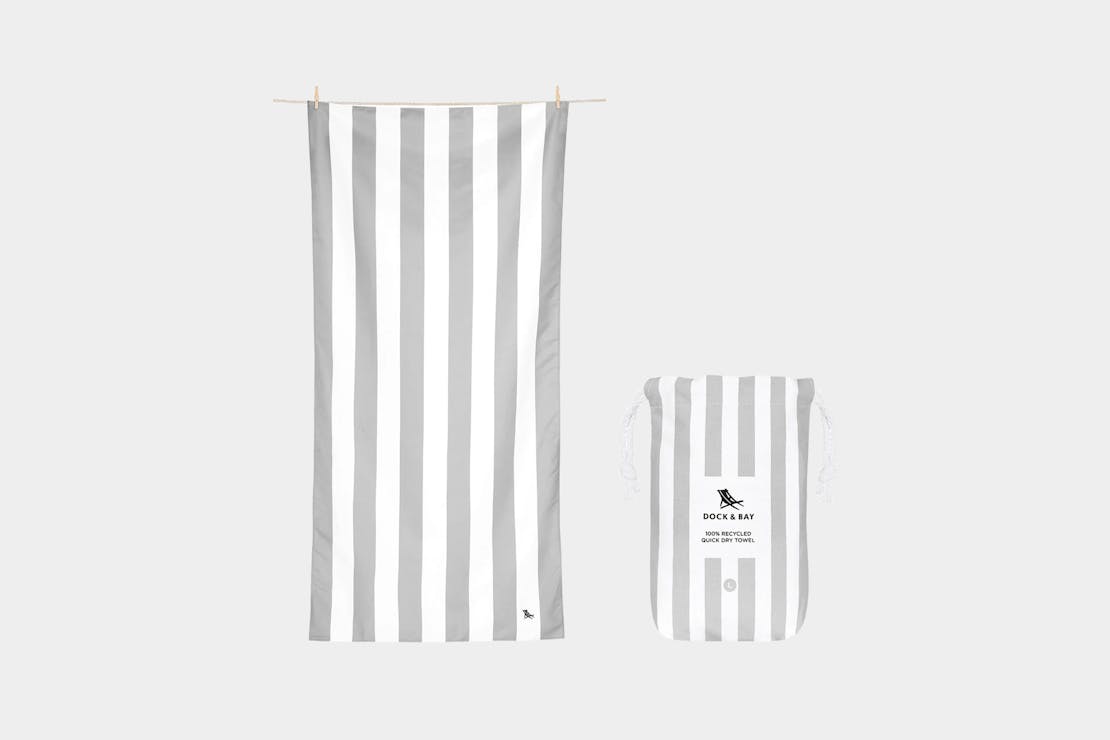 Why We Like It: Best For The Beach
For a lot of folks, travel means vacation. To elaborate further, vacation can sometimes be synonymous with sprawling out on the beach with a book in one hand and a drink in the other. To enure the safety of your book and drink, you'll need a towel to sit on, and we're here to help. The Dock & Bay Quick Dry Towel is crafted from 83% Polyester, a common synthetic material, and 17% Polyamide, which is extremely durable. It has a classic styling that looks at home at any beach in any decade.

There are several fun colors to choose from, so you can find something that fits your personality. This travel towel excels for lounging on the beach and will work to dry you off, but it's better at the former more so than the latter. The extra large size is probably larger than the towel you used after your shower this morning, and the large model is bang on with the size you'd normally get at a hotel, so no matter which you choose, you'll have space to sprawl out. Just remember to put on sunscreen!
See Details & Buying Options
11. Youphoria Microfiber Travel Towel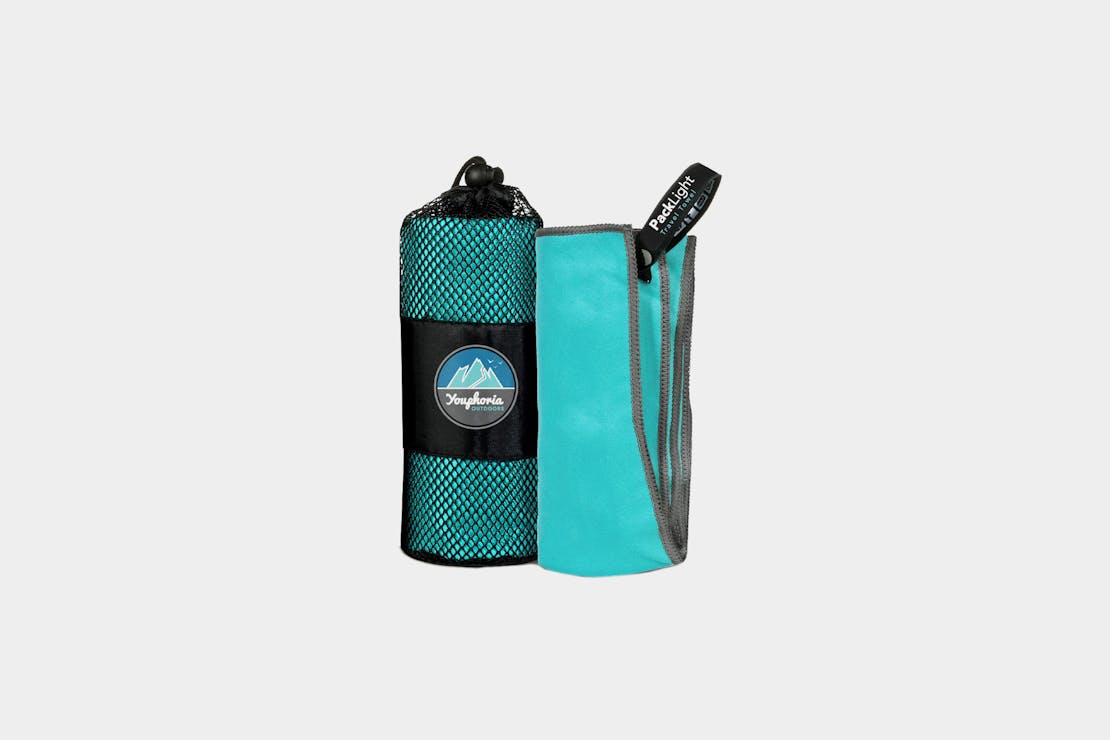 Why We Like It: Best For Simplicity
Some people might say that generic is a bad thing; however, when it comes to a travel towel, sometimes generic is all you need. The Youphoria Microfiber Travel Towel is a standard microfiber towel that comes in many colorways and sizes to ensure you can find a match for your style and size needs. There aren't any extra features to get in your way, but in terms of use as a travel towel, Youphoria has all the basics covered.

It even comes with a carrying case constructed from mesh, so you can let it dry while you're en route to your next adventure. Whether you're going across the globe or on a weekend trip, this towel will have your back and won't break the bank.
See Details & Buying Options
12. REI Co-op Multi Towel Lite
Why We Like It: Best For Daily Bathing
This travel towel can be used as your daily shower buddy but still packs away to fit into your travel backpack or daypack. The REI Co-op Multi Towel Lite is an excellent travel towel option for those going on a long multi-destination trip who want to ensure that they have a towel at every stop. It's crafted from 85% polyester and 15% nylon microfiber, so it's durable for the knocks of travel yet soft for use after your daily shower. Plus, all the materials are bluesign® approved, which means that it's sustainably sourced.

It's not the best quick dry towel out there, though as long as you can hang it to dry while you're out on your daily adventures, it'll be ready to greet you after your next shower.
See Details & Buying Options
So there you have it, 12 travel towels for nearly any trip. Whether you're crossing the globe, hitting the hotel gym, or just going to the coffee shop, these travel towels will ensure you stay comfortable until you return. Who knows, maybe you'll start using them at home, too!