The travel tote bag formula is very simple. It's a large bag with two long handles, usually carried on one shoulder. This no-nonsense design makes it a very popular option for those just looking to haul a lot of gear around without having to deal with different compartments, lack of space, and fancy buckles and straps. Of course, this simplicity and lack of extra features can be a weakness. Fortunately, lots of brands have taken the concept of a travel tote and have spun off different and interesting designs. The question now is, which one is right for your needs?
We've teamed up with REI to bring you this roundup because it's a great place to start your search for new gear. From bags and travel accessories to clothing for your next trip, they can help you get ready for any adventure. You get even more perks when you become an REI Co-op member, including free shipping, a generous return policy, and rewards worth an average of 10% back annually. Members can also shop the Re/Supply Store for access to returned gear that's been thoroughly inspected and to trade in used items for other members to enjoy.
So, without further ado, let's jump into the world of travel tote bags!
1. Cotopaxi Taal Convertible Tote (Del Dia)
Best for: Sustainable Travelers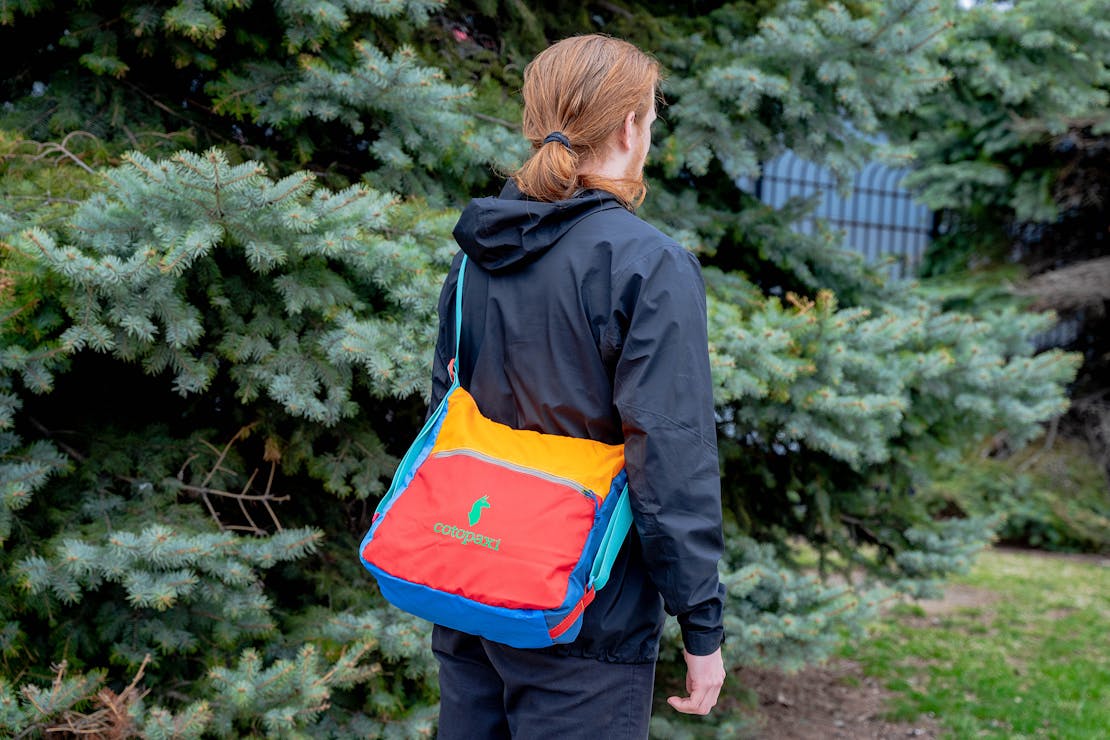 Why We Like It: It's made with unused materials from manufacturers that would otherwise be discarded.
What You Should Know: It's awkward to carry in backpack mode.
A travel tote bag is probably the most utilitarian kind of bag out there, but that doesn't mean it can't look fun. Cotopaxi's Taal Convertible Tote features a colorful design courtesy of recycled fabric and letting the employees choose which ones to use per bag. Don't mistake its environmental friendliness for lack of quality, either. Its zippers are from YKK, while the adjusters are from Woojin, both well-regarded for their quality hardware. Bonus points: those adjusters from Woojin are colored as well to match the tote's general vibe.
The basic tote formula still applies. You get a spacious main compartment and a front pocket, and you get a few nice extras. The former has a divider in the middle, a large water bottle pocket, and a small zippered pocket at the back. An underrated feature is its bright interior. It's easy to see, thanks to the colorful fabric, which is especially helpful if you carry a lot of dark-colored tech gear. We also welcome the backpack mode option, though the Taal's Tote's thin composition and lack of padding mean comfort is less than ideal.
See Full Review & Buying Options
In conclusion, you can haul a lot of gear with a tote, and it's just a matter of the extra features you want on top of that. Whether it's additional organization, being able to compress, or super sturdy construction, there's bound to be a flavor of tote to suit your needs. Did any of the totes above pique your interest? Let us know, and be sure to check out even more totes at REI.