If you're headed into the wilderness, to the beach, or across town, there's a good chance you'll bring a drink, snacks, and maybe a meal or two. If you bring along a travel cooler, your food and beverages will still be cold when you arrive, so you can comfortably quench your thirst and manage your hunger. First, we must determine what kind of cooler you're looking for.
If you plan to bring items that are easy to break, like glass bottles, delicate sandwiches, or eggs for camping, a hard-walled cooler makes more sense, as the exterior will protect those items. If you're one-bagging it and need to save space and weight, a soft-walled cooler is your best bet, as they compress and are easier to stow inside your pack. Or, you might be an infrequent cooler user who wants a budget option that won't break the bank. No matter which bucket you fall into, there's something on this list for you!
Now that you know what kind of cooler you're looking for, let's dive in!
1. YETI Hopper Flip 8 Soft Cooler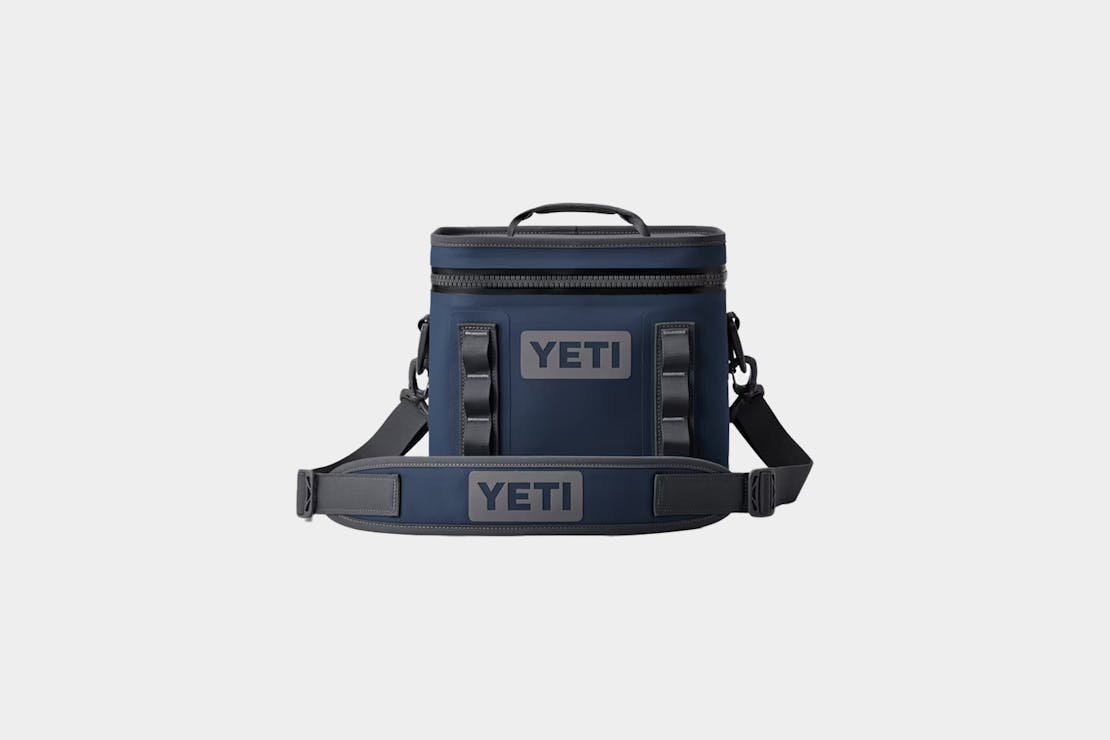 Why We Like It: Easy to carry and is the perfect size for picnics.
What You Should Know: We worry about the zipper's longevity.
Not every YETI cooler is the massive kind you'd take on a week-long fishing trip. The YETI Hopper Flip 8 Cool Bag is small enough to carry over your shoulder and durable enough to take on any adventure life might throw at you. The 8 Soft Cooler is suitable for a small picnic (or 11 beers), the 12 Soft Cooler is a perfect size for a smaller car (it'll fit 24 cans), and the 18 Soft Cooler will load a 30 rack of cans with ease. However, keep in mind that as you go up in size, they become less comfortable to carry.
This portable cooler comes with a padded shoulder strap to make getting from point A to point B more manageable, but there's a handle on the top for shorter trips, like from picnic table to picnic table or trunk to backseat. The zipper doesn't feel terribly durable; however, we haven't had any issues with it malfunctioning.
See Details & Buying Options
So there you have it; some of the best and most unique coolers for your next trip down the trail, highway, or countryside. Whether you want something big, tiny, or somewhere in between, hopefully, you found your pick!