Whether you're looking for your first-ever neck pillow or you're a seasoned veteran, there's something on this list for everyone. From blow-up models to memory foam, there's a lot to choose from.
Before you decide on the best travel neck pillow for you, there are a few things to go over. What are you looking for in a pillow companion? Do you want structure or something squishy to lean on? Does packed size matter to you? Is there a material that makes you sweat or is uncomfortable on your skin? Once you've answered those questions, we're ready to rock.
Whether riding in the middle seat on a budget airline or traveling by train across Europe, it's time to get comfortable! Let's dive in.
1. Trtl Travel Pillow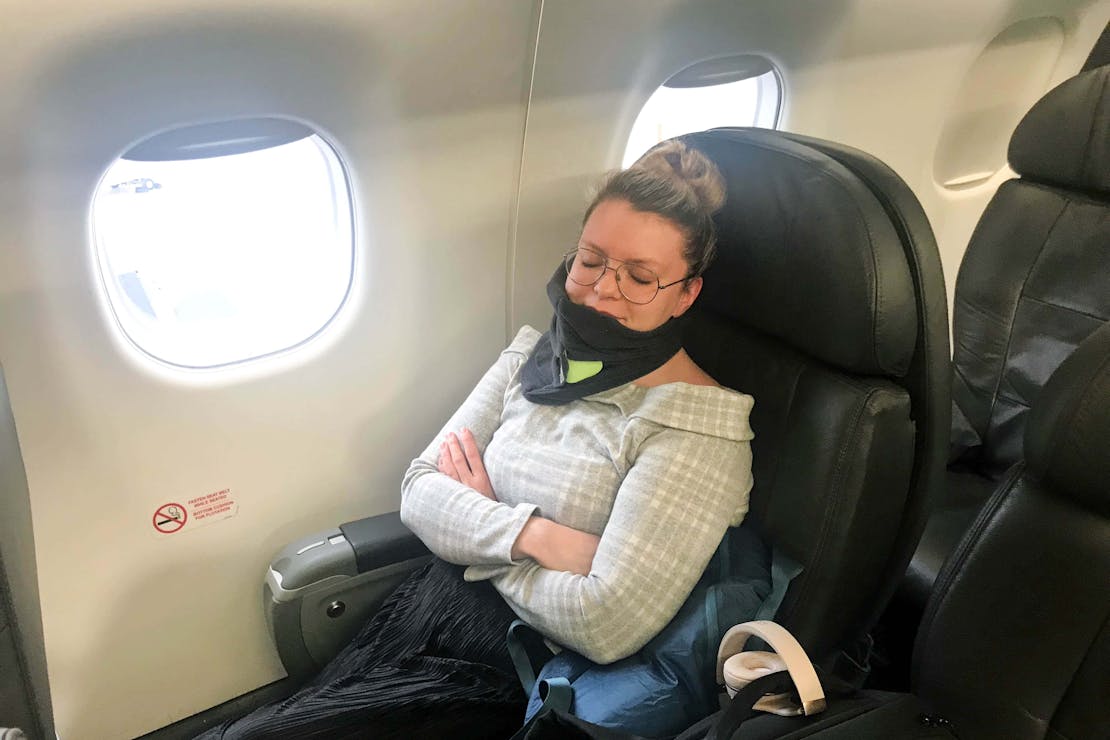 Why We Like It: Stiff insert adds a ton of support.
What You Should Know: It may be too stiff for some users.
If you're looking for a lot of support that doesn't take up much room, look no further than the trtl Travel Pillow. The internal support system is wrapped in a soft fleece material, so the strength doesn't overshadow its comfort. The support is on one side of your neck, so it's perfect for side sleepers. You can even move it to the front to add support under your chin. However, if you tend to bob your neck to the left and right in your sleep, your head may still hang to one side.
If you aren't a fan of sturdy pillows, this might not be the one for you. However, you can adjust the trtl to work for almost any sleeping position, whether on a plane, train, or automobile. This is an excellent option for those looking for something that isn't too bulky and offers a load of support.
See Full Review & Buying Options
So there you have it! Some of the best travel neck pillow models to ensure you get to your destination well-rested. No matter where you're going, being prepared when you arrive is half the battle! Happy snoozing.