If you're traveling abroad, passport security has probably crossed your mind more than once. Exploring a new place is exhilarating, but being unsure if your passport is secure causes unneeded anxiety. Never fear; Pack Hacker is here!
We've compiled a detail-oriented list of our favorite travel wallets to help you decide which should accompany you on your next trip. Some are basic passport wallets without frills; others are as detailed as your itinerary. There's a best travel wallet for everyone on this list, so sit tight, and enjoy the ride!
Before we dive in, we tested all of these passport wallets with American identification. If you your passport is a different size, your mileage may vary. For reference, an American model is 4 15/16 x 3 7/16 inches (12.54 x 8.73 centimeters). Most passports match this size, but if unsure, measure yours first. Now, let's get into it!
1. Bellroy Travel Wallet
Best for: Full-time Travelers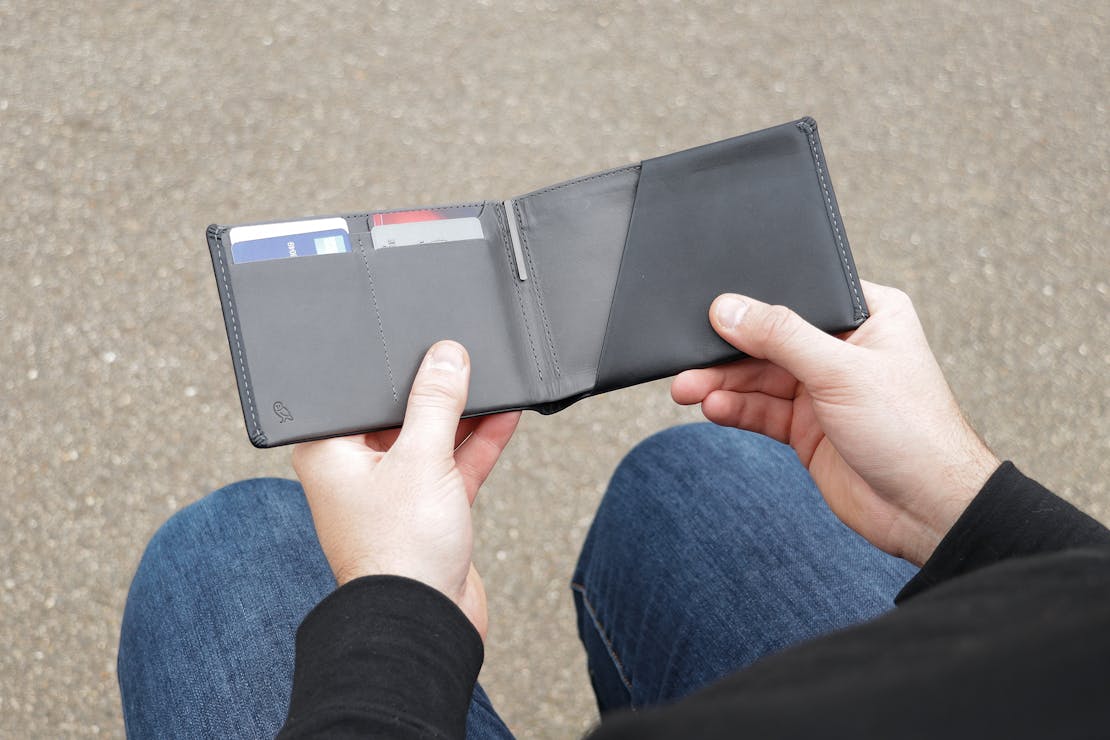 Why We Like It: A professional-looking option that includes a pen.
What You Should Know: The hidden pocket flap is flimsy.
Bellroy's Travel Wallet is a popular and competent offering that looks professional and has thoughtful internal organization. You can slide more than one passport inside, and there's a divider in the money pocket to separate different currencies. Or, slide a boarding pass in one and your cash in the other.
Although the wallet looks similar in size to a standard wallet, it has a much larger footprint. This keeps it from fitting inside your front pocket and away from most back pockets. However, It should fit inside your sling, coat pocket, or daypack.
Though the exterior scratches and scuffs easily, it offers a unique, rugged, professional look that we dig. Plus, it comes with a micro-pen! That's great for filling out your customs form on the plane before landing. What else could you ask for from a travel wallet?
See Full Review & Buying Options
So there you have it! Hopefully, by this point, you've chosen a few travel wallets that you can choose from for your next trip. Whether you're heading to Texas or Tazmania, one of the passport wallets on this list will surely get your gear there safely.
If you want to see some of these wallets in action, check out this video!