Zero Grid Passport Holder Review
The Zero Grid Multiple Passport Holder has enough room for six passports inside, but its large size makes it more of a clutch than a wallet.
Our Verdict
Unlock the Pro Summary
Save time. Get access to brief summaries of our reviews so you can browse and make decisions more efficiently.
Pros
Enough space for multiple passports and travel documents
Well-structured to prevent wrinkled documents
A pen comes included
Cons
Feels overkill for a lone traveler
Developed a slight bulge along the zippered opening
Doesn't fit in regular-sized pockets
Recent Pack Hacker Video
Technical Details
Denier

420D

Weight (oz)

6.2 oz (175.8 g)

Dimensions

7.5 in x 5.7 in x .75 in (19.1 x 14.5 x 1.9 cm)

Notable Materials

Ripstop Nylon, YKK Zippers

Manufacturing Country

China

Warranty Information
Full Review
Traveling by group can be a blast—the shared experience really makes for the best memories in retrospect. If you're anything like us, sometimes it's the people you remember on the journey and not the destination. It can also be an exercise in coordination, as delegating tasks and responsibilities on a trip is a good way of learning teamwork.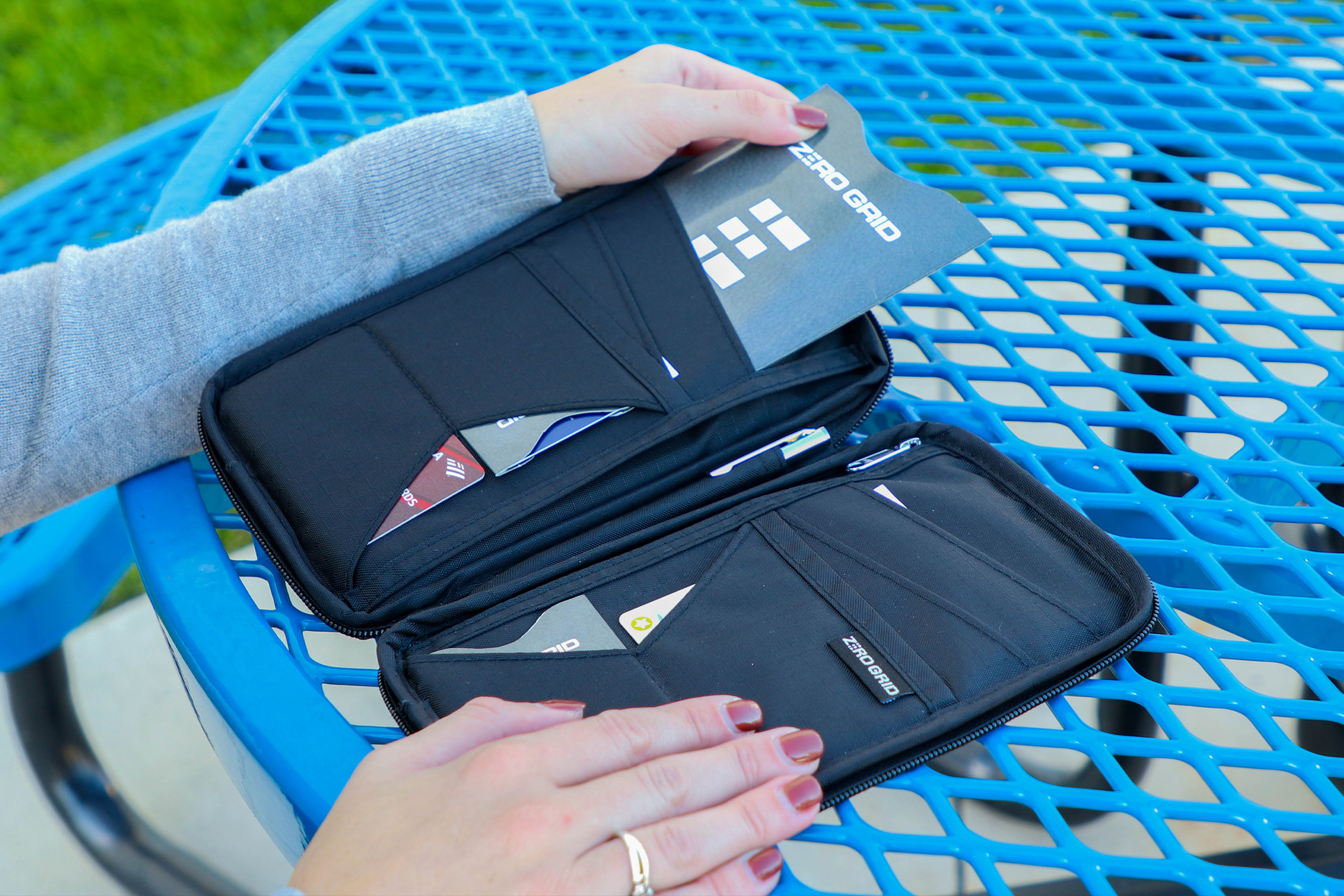 One task that a team can leave to one person is carrying the group's travel documents. Be it a couple with multiple passports courtesy of their dual citizenship or a small family with younger kids, having everything in one place can make a lot of sense. This is where Zero Grid's Multiple Passport Holder proves its worth. It's a huge passport wallet by any standard, and it's more like a small clutch than a pocketable wallet. That said, the large size comes with its benefits as this is a wallet brimming with pockets and space. The question is, is it a good fit for your needs, or is it overkill? Let's find out.
Materials & Aesthetic
For something that's billed as a passport wallet, we think Zero Grid's styling is more suited to a tech pouch than anything else. In fact, its ripstop pattern really reminds us of the Travelon Tech Accessory Organizer, which uses a similar fabric. We're not very nitpicky when it comes to aesthetics, so we're not going to knock off points just because this one subverts expectations. Besides, it doesn't harm functionality, and the ripstop pattern comes courtesy of, well, durable ripstop fabric.

There's no arguing that travel documents are one of the most important items to have on a trip. The first line of defense for these precious papers is where you store them, and this is where the Multiple Passport Holder does rather well. We often find ripstop nylon in packable bags where lightness and compressibility take priority, with durability closely following behind.
While the Passport Holder isn't particularly bulky or designed to compress (in fact, it's quite well-structured), the ripstop nylon does make it resilient against damage. Over the course of testing, no significant damage has cropped up, not even a thread out of place. Even if a tear were to develop, it shouldn't deteriorate further thanks to the grid-pattern reinforcement; hence the name "rip" "stop."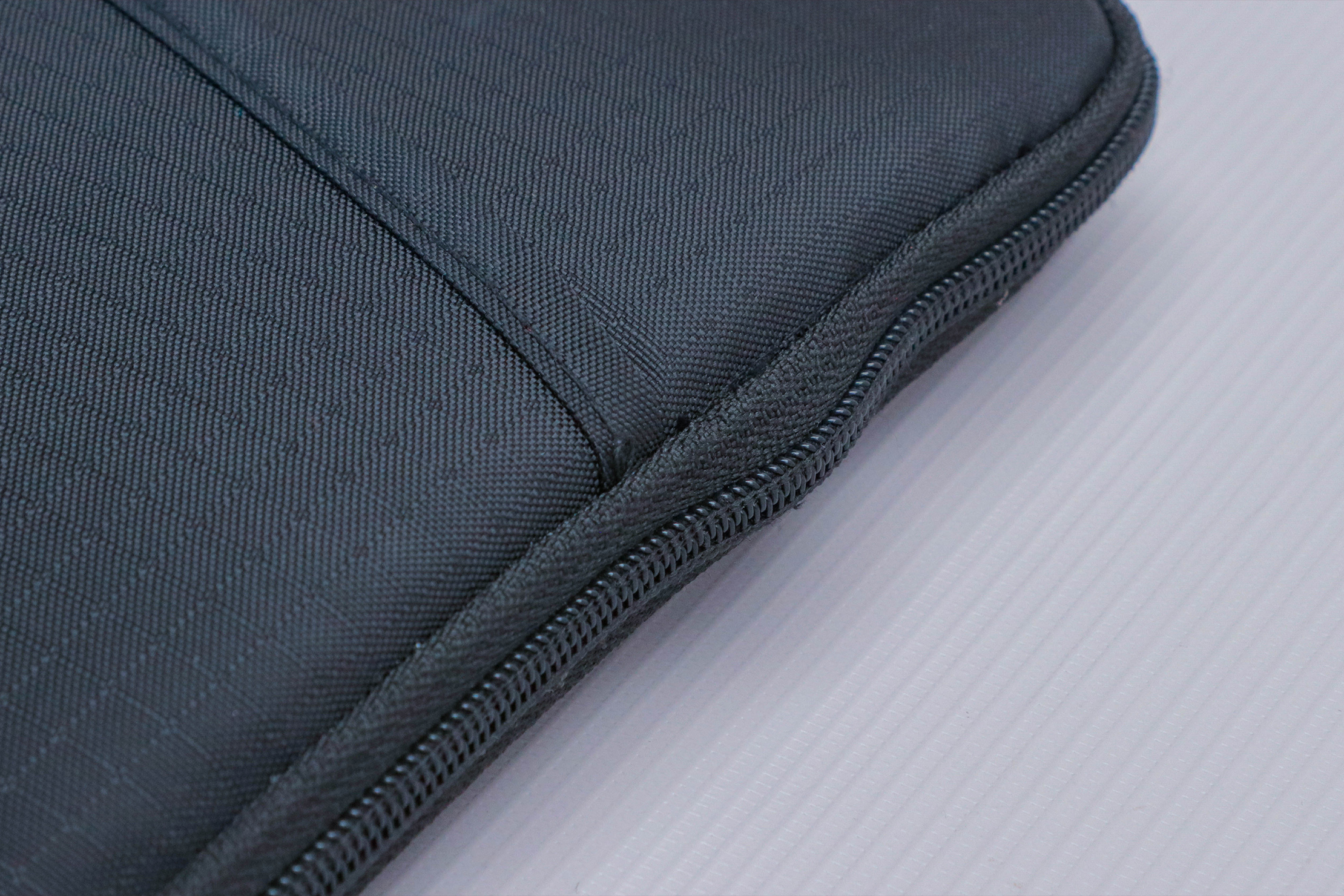 The zippers used here are from YKK, which is a reputable brand to source zippers from. We've had little to no trouble with YKK-branded zippers before, and that's the case here as well. However, we did notice a slight bulge around the edge of the Multiple Passport Holder. The good news is that it doesn't noticeably affect how well the zippers work, and it's more of an aesthetic blemish more than anything. So what caused it? We think it's the result of the wear and tear of the fabric around the zipper elements. Fortunately, it doesn't seem to be getting worse at the time of writing.
Additionally, it's worth noting that the Multiple Passport Holder is machine washable. We haven't had the need to put it through the cleaners, though, since it stays mostly inside our bag. But since the Multiple Passport Holder is a fairly large unit in its own right, there are times when we use it as a clutch. In this mode, it's more prone to dirt and accidental spills, so being machine washable is a nice feature to have.
Usage & Features
Speaking of size, the Multiple Passport Holder isn't really something that you can comfortably pocket—not with regular pants pockets, at least. Side by side with our other passport wallets like the Pioneer Passport Wallet and Nomad Goods Traditional Passport Wallet, the Zero Grid's Multiple Passport Holder is bigger by a noticeable margin. Size-wise, it's a lot more comparable to the Fjallraven Passport Wallet.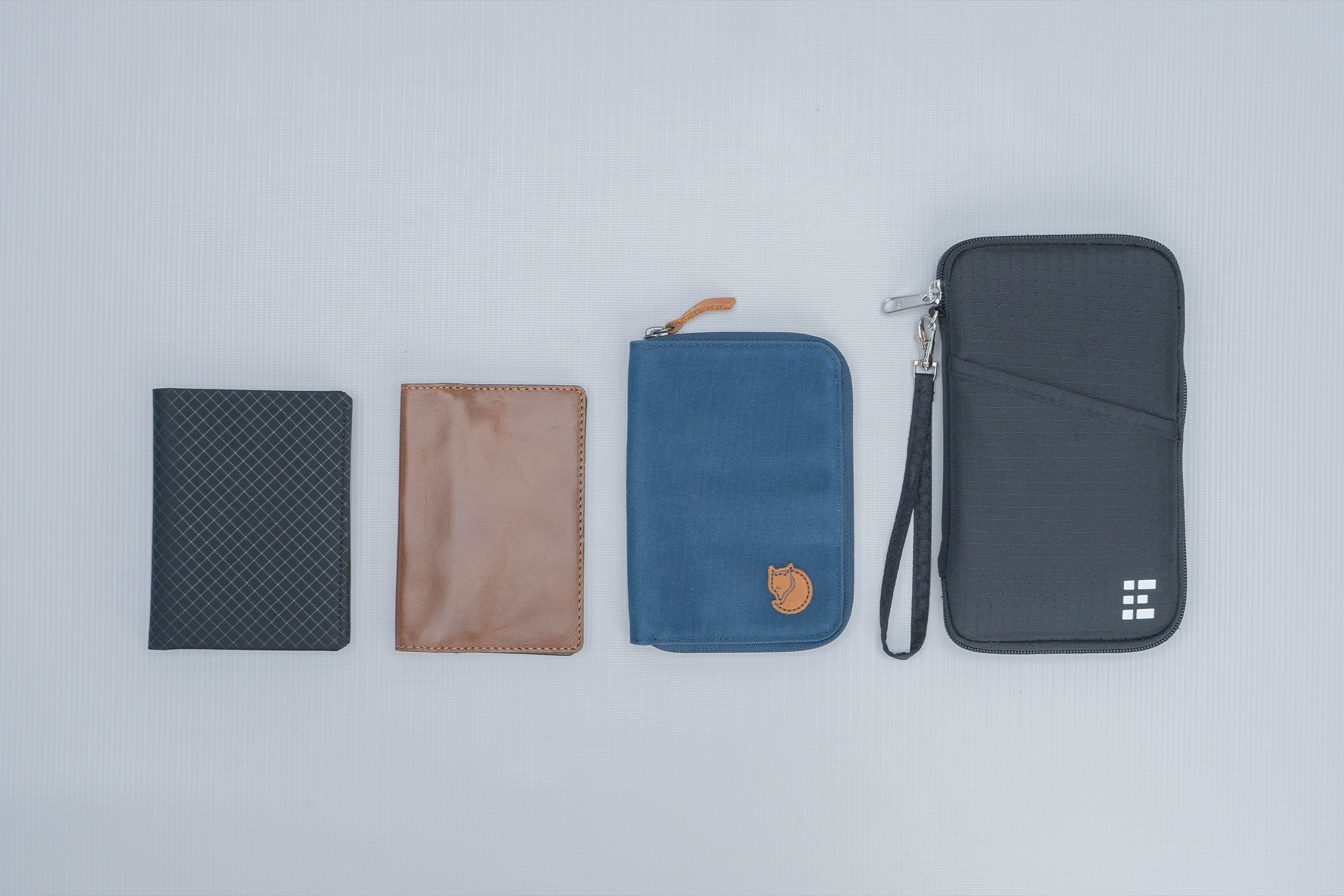 The large size is indicative of the capacity. Unlike Nomad Goods' or Pioneer's design, Zero Grid's Passport hold has room for more than just one passport. In fact, you can squeeze at least four passports simultaneously inside. That includes other items like cash, cards, tickets, and even some loose change. But we're getting ahead of ourselves; there are still a few things we can't ignore on the outside.
Perhaps due to its size, Zero Grid saw it fit to include a handy wrist strap. Personally, we don't find much need for it as we prefer to keep the Multiple Passport Holder much more streamlined. However, we've all had those chaotic days at the airport where you have your hands full, and getting that extra grip can make all the difference, so we're still happy with this little inclusion.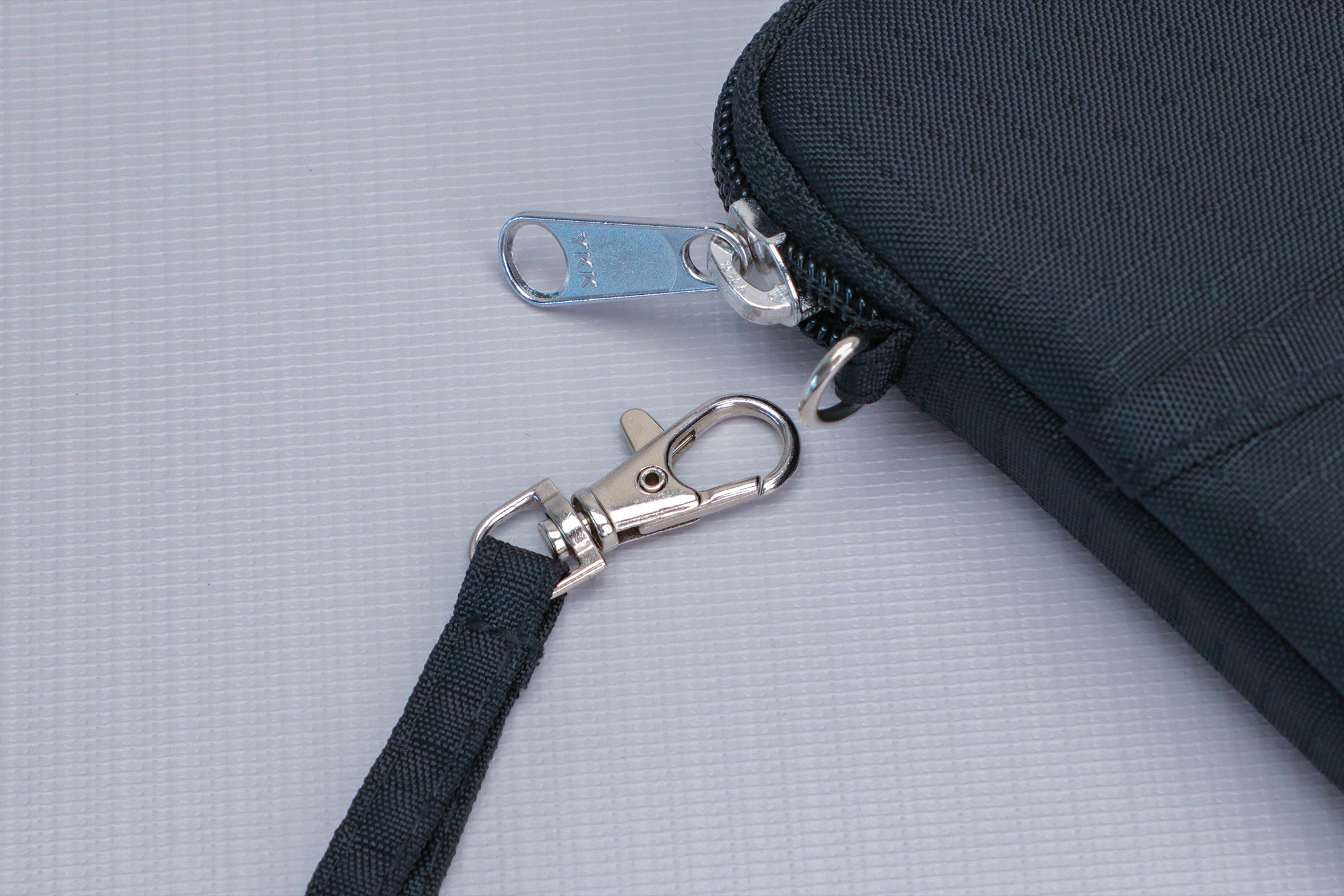 Another useful feature on the Multiple Passport Holder is the diagonal slip pocket at the front. While the YKK zipper does travel smoothly, it's still a lengthy zipper, given the size of the wallet. Taking those tickets or even our slim iPhone XR and putting them inside the pocket is a good way to keep them within easy reach. Oh, and in case you were wondering, yes, this pocket can technically fit a passport as well.
Now we move into the interior, where everything is laid out very intuitively. We say that because the two halves are almost completely symmetrical—almost. There is one difference worth mentioning, as you'll see later on.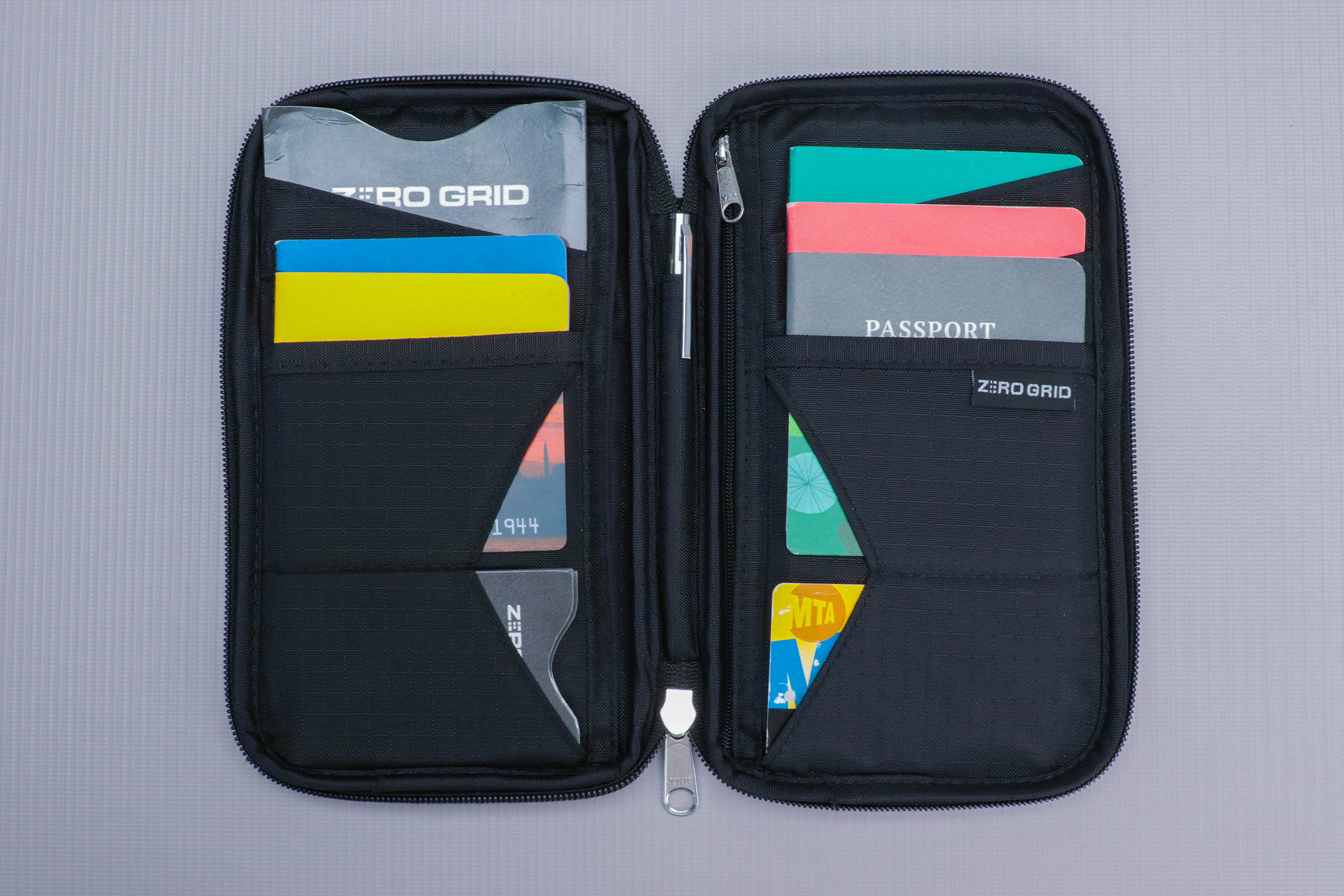 Each side has four diagonal slip pockets, all passport-sized. They can all be occupied simultaneously, making it a really good wallet for family trips where one person is in charge of everyone's documents. Alternatively, it's also handy if you have dual citizenship and need to carry two passports. Or if you carry multiple small field notebooks for keeping track of your travels.
There are slip pockets just below the diagonal ones that are also passport-sized. This brings the Multiple Passport Holder's total interior capacity for passports to six, large enough for a household of the same number. Keep in mind that all these pockets are staggered and overlap each other, so the thickness is something to watch out for in terms of fitting.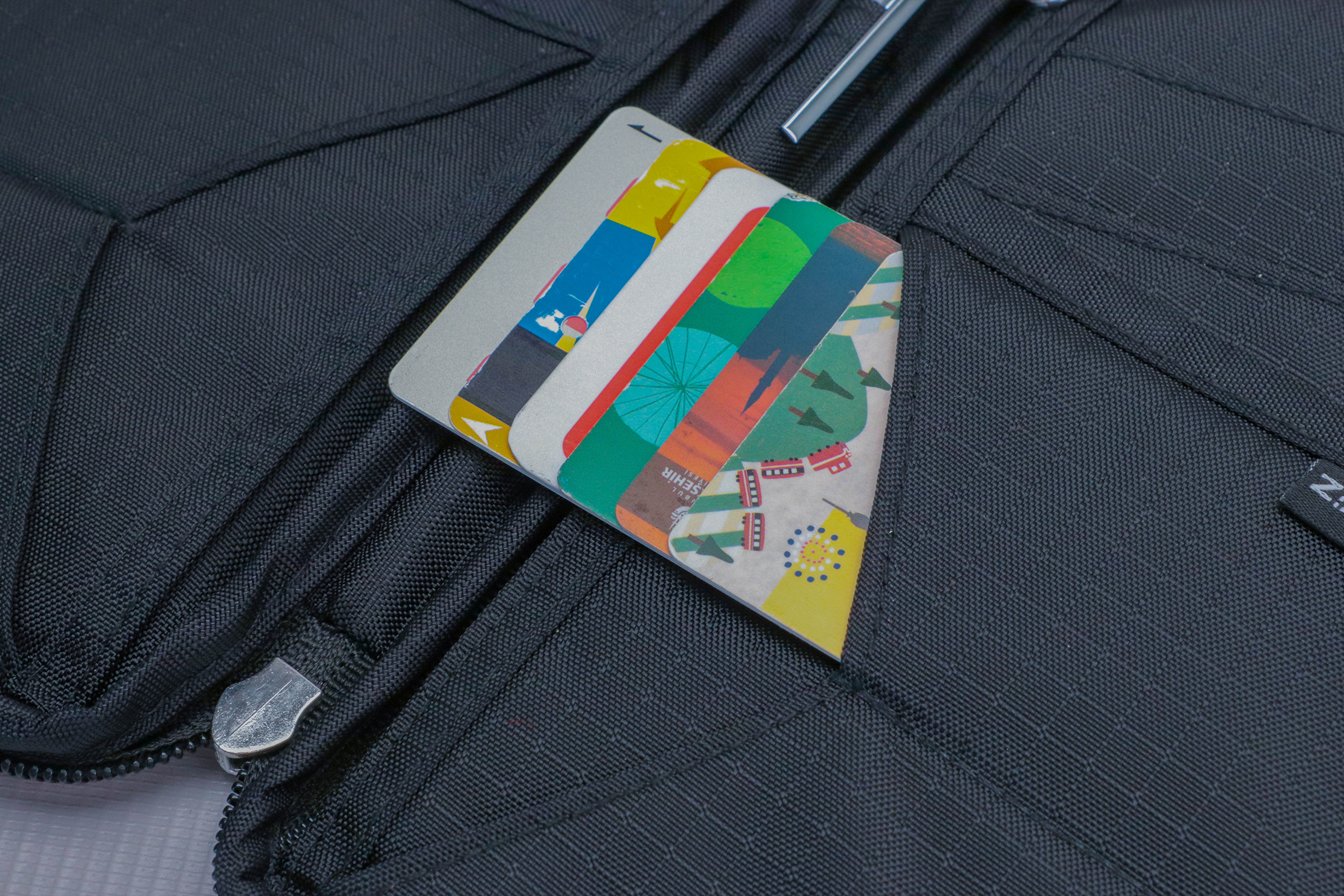 At the bottom half of both sides are card slots whose openings face inward. At this point, you can sort of see the theme of diagonal openings going on all over the wallet. This simple design choice makes it easier to get a small peek of what's inside and eliminates some of the guesswork involved. More than their openings, though, the slots themselves can hold an almost excessive amount of cards. We were able to fit either six flat cards or four embossed cards in each slot. With a total of four card slots, that brings the total card capacity anywhere between sixteen to twenty-four, depending on what cards you're putting in and how much shoving you're willing to do.
Zero Grid also sent over a bunch of slip sleeves to use in both the passport pockets and card slots. We're not entirely sure what their primary purpose is. They may be for RFID blocking purposes, but this seems redundant because the Passport Holder itself has RFID blocking built-in. They do prove to be useful for adding thickness to our cards and passports for a more secure fit in the pockets. But other than that, and adding an extra layer of protection, they're not completely necessary to use.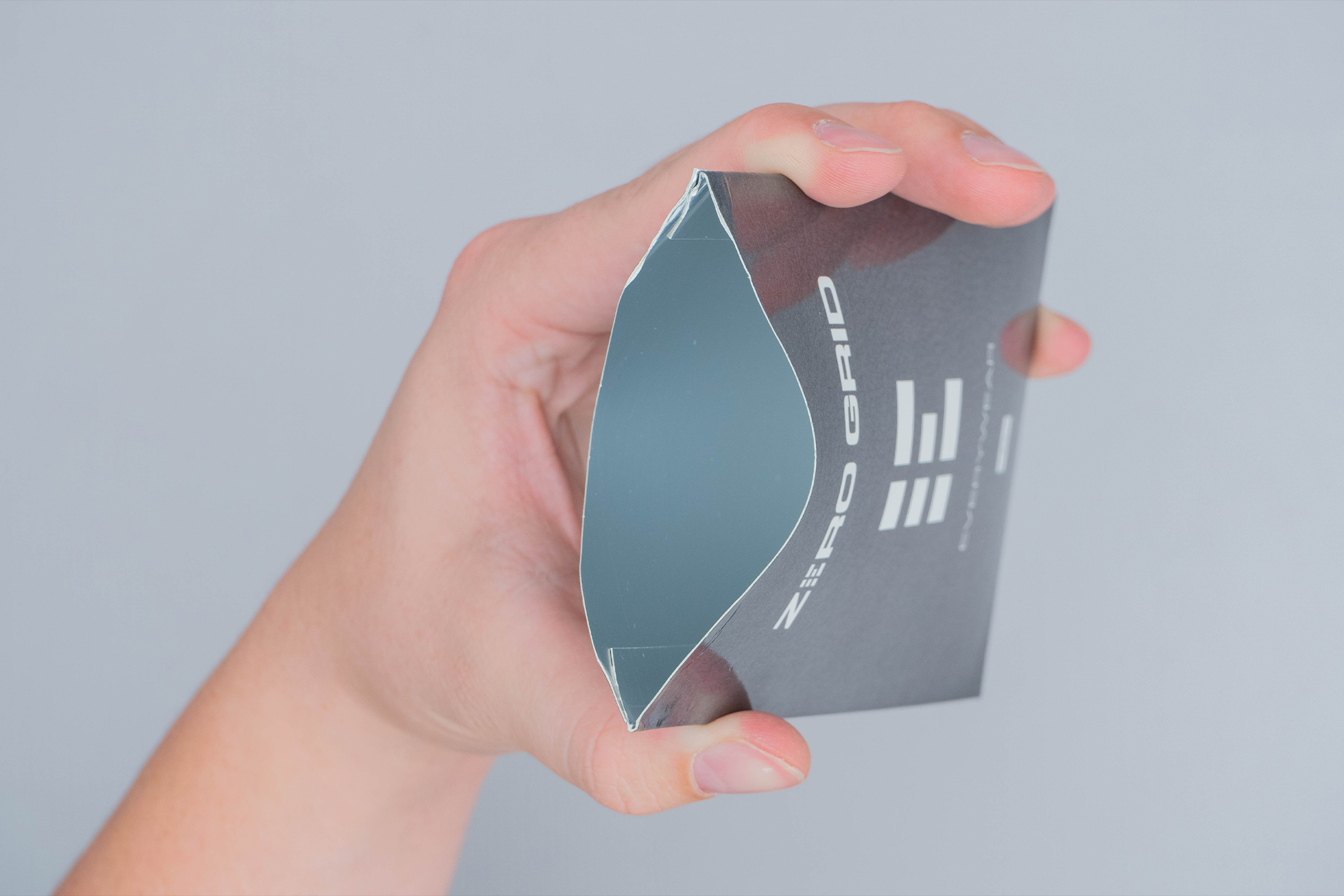 Behind the passport pockets and card slots, there are still two other pockets for use. On the left is a wide liner pocket for cash. It's spacious enough to easily fit twenty of our worn-out bills, and even tall currencies like the Japanese yen shouldn't pose a problem. The right side counterpart to this pocket comes with a zippered opening. This is arguably the most secure part of the Multiple Passport Holder for items that absolutely need to stay in place. In our case, it's loose change and tickets we wouldn't need for at least a few hours.
Lastly, Zero Grid also threw in a free pen inside the Multiple Passport Holder. It's in a pen slot along the fold, where it stays out of the way most of the time. It's a classy-looking silver pen that contrasts nicely with the all-black interior—it's a nice touch and a convenient one at that. It doesn't happen often, but there are times when customs don't lend one out, or the pen writes terribly if they do. In those cases, having a pen with you can be a lifesaver.
The large size of the Multiple Passport Holder really makes it a good wallet for having everything in one place. It's a bit overkill for a solo traveler who just has one passport and a few other travel documents, but it does depend on your needs. The ideal use case is for the designated "most responsible person in the family" in charge of everyone's passports, and it serves the purpose well. Just be sure to clutch it firmly or put it in a bag like a sling; it is an absolute unit of a wallet, after all.
Usage Timeline
Initial Usage
Condition: Excellent
Multiple passport pockets
Internal tandem card slots
Has a handy pen slot in the middle
2 Weeks of Use
Condition: Excellent
Wrist strap is handy for when you want to carry it solo
Ripstop nylon shell feels super durable and is machine washable if it gets dirty
A ton of space to stack cards and passports
Front pocket is great for quick stashing of travel docs or a phone
Super slick or heavy cards can slip out of the credit card sleeves
Access the Pro Community Discussion
Get your questions about the Zero Grid Passport Holder answered from our team and the Pro Community right here on the page. Plus, join discussions with other members about gear, guides, and more.
Other Organizers & Pouches Reviews