Some adventurers can't choose between the city and the great outdoors. And why should they? Not when they have you to buy them a unique gift that's just as at home in the woods as it is downtown! We know that's a lot of pressure, so to help you out, we've partnered with REI to put together a gift guide fit for the urban explorer in your life.
Whether they're galavanting off into the wilderness or purposefully getting lost in an unfamiliar town, each of these products has been chosen to make life a little bit easier. We're big fans of versatile gear, and your special someone will appreciate a gift they can use on practically any adventure.
For all of these products and more, head to REI's website during their Gear Up Get Out Sale, which runs from November 12 to November 22, to save up to 30% on gear.
In the meantime, check out these outdoor gifts ideas that will thrill the adventurer in your life.
1. BruMate Hopsulator TRiO 3-in-1 Can Cooler
Not all cans are created equal. Rather than bringing a bunch of koozies, the Hopsulator TRiO covers all the bases in a single package. Okay, maybe not all, but it's built to fit both 16oz and 12oz cans. You may be asking yourself, "Wait, how does it fit two different sizes?" The answer lies in the freezable adaptor that lifts the 12oz can and keeps it cool. Plus, the TRiO also acts as a tumbler if your special someone is super into craft beers that just don't taste the same coming from a can.
See Full Review & Buying Options
2. Matador Pocket Blanket 3.0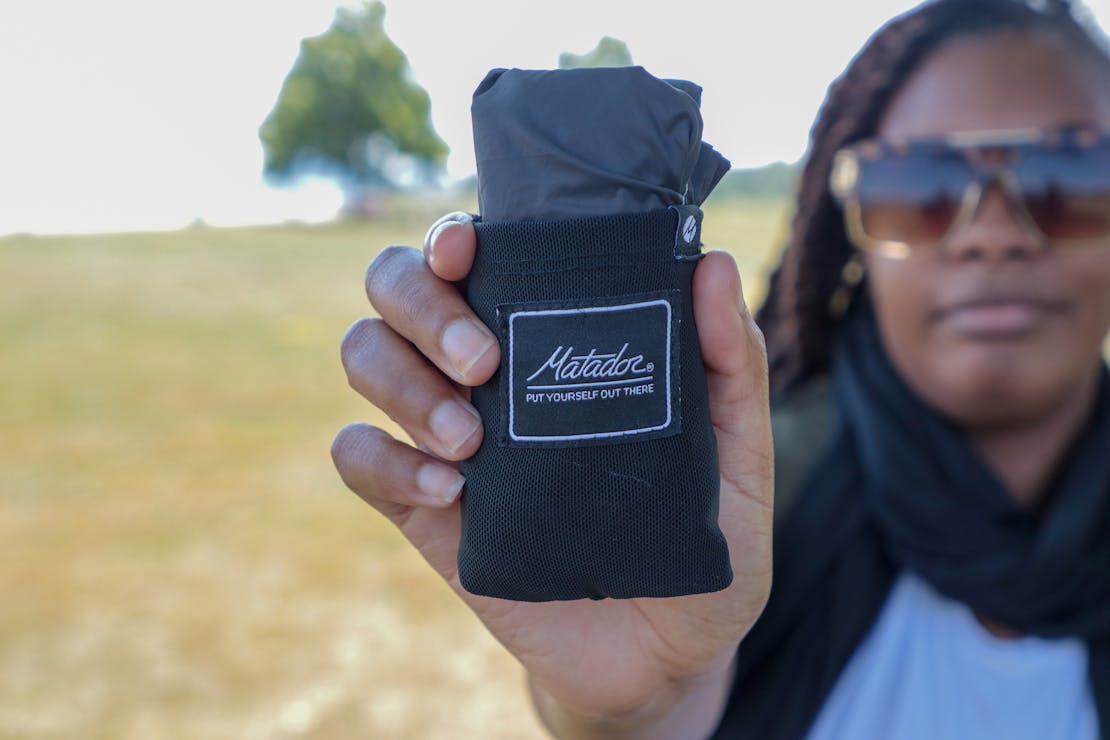 There's nothing better than sitting down for a packed lunch after spending the morning exploring. The Pocket Blanket is less of a blanket as it is a nylon tarp that will keep your loved one's pants dirt-free while they chow down. Instead of looking for a park bench or comfortable rock to rest on (do those exist?), they can throw this bad boy down whatever spot has the best view. It packs down into a palm-sized package, so it won't take up much space in their daypack. Though it seats up to four people, we find that two is most comfortable.
See Full Review & Buying Options
3. REI Co-op Graphic Camp Mug
Best for: Sustainable Travelers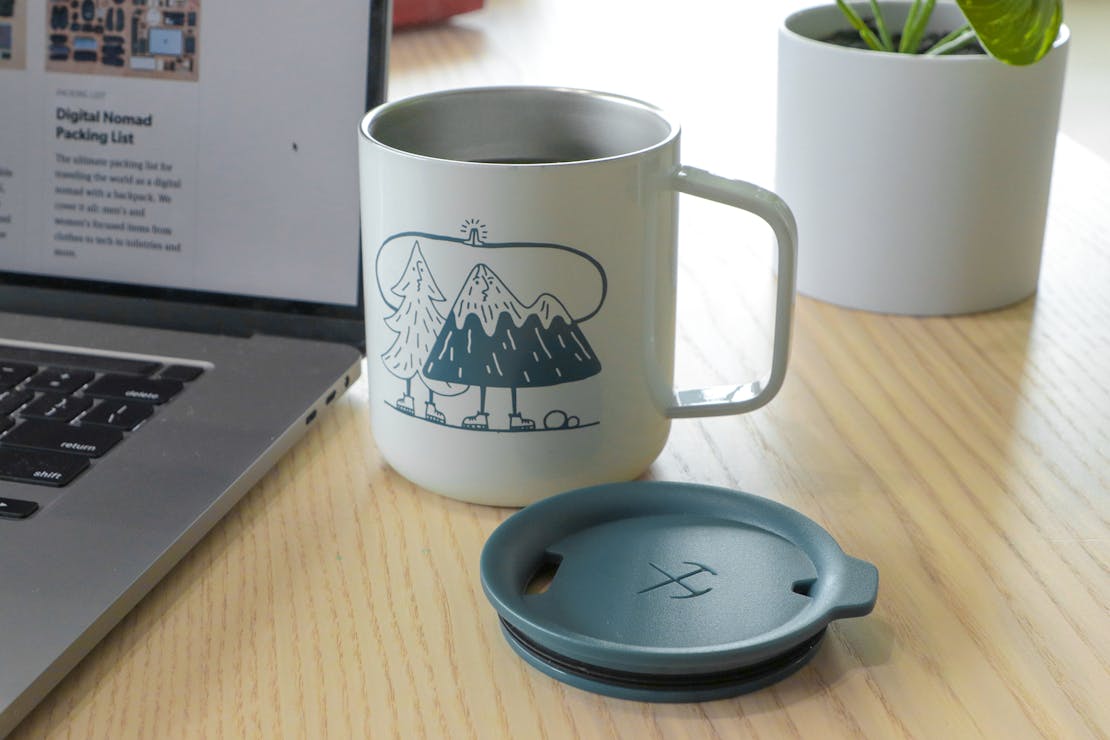 If you've never taken your morning coffee on a nice walk, you're missing out. But, there's no reason that the special person in your life has to. Not anymore, at least, with this High 5 Alive Graphic Camp Mug. It's made with stainless steel, so they won't need to worry about losing their favorite ceramic cup to an accidental drop on the concrete. Its sipping lid prevents spills, so it's easier to drink and walk at the same time. For easy carrying when it's empty, they can also clip it to the outside of their bag. We love the heritage feel of the graphic, and if you're anything like us, it's simply hard to say no to a new mug.
See Details & Buying Options
4. REI Co-op Cool Trail Split Pack Cooler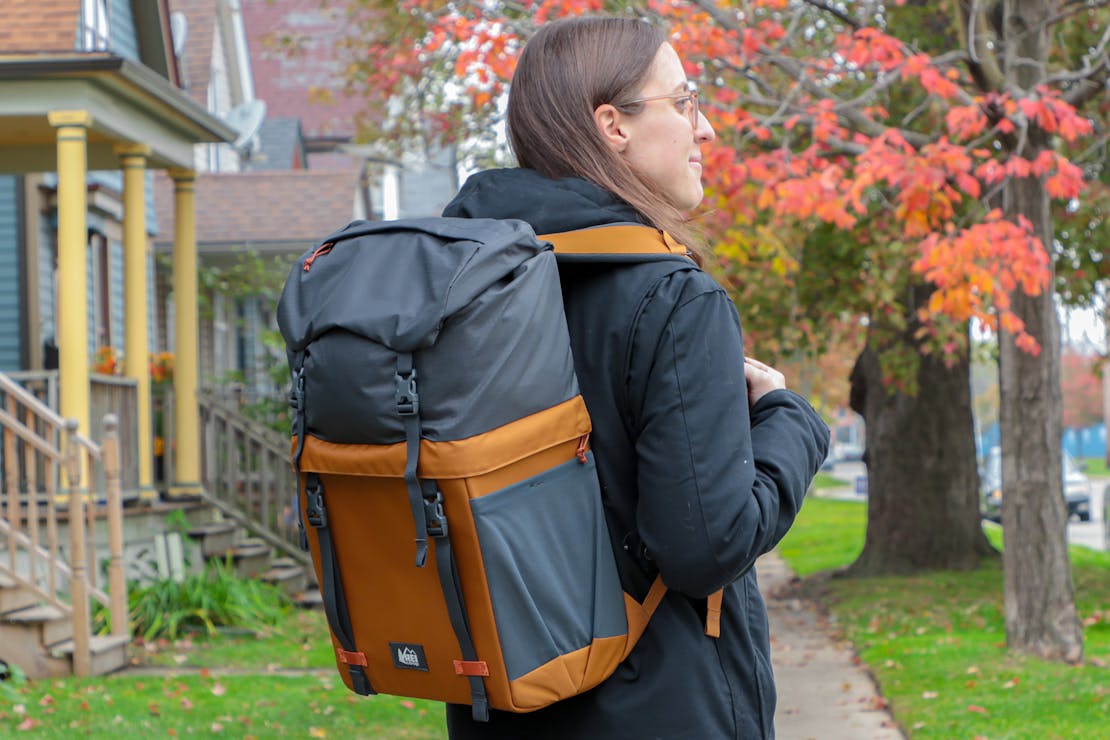 Why choose between a backpack and a cooler when you can have both? REI's Cool Trail Split Pack Cooler combines the two ideas so that your special someone can elevate their picnic game. Wicker baskets are cool, but the bottom of this backpack is even cooler. Literally. It features a removable insulated tub that holds up to 12 cans (or anything else that is best chilled). Say goodbye to sweaty, room temperature cheese! For everything else that isn't edible, the top compartment has enough space for the essentials, like a packable jacket, sun protection, or a third water (or wine) bottle if the two on the outside are full. When they're not hauling food, they can remove the cooler insert and take advantage of the full backpack. As REI puts it, this pack is "business above and party below"—sorta like a mullet, but better.
See Details & Buying Options
5. Stasher Go Bag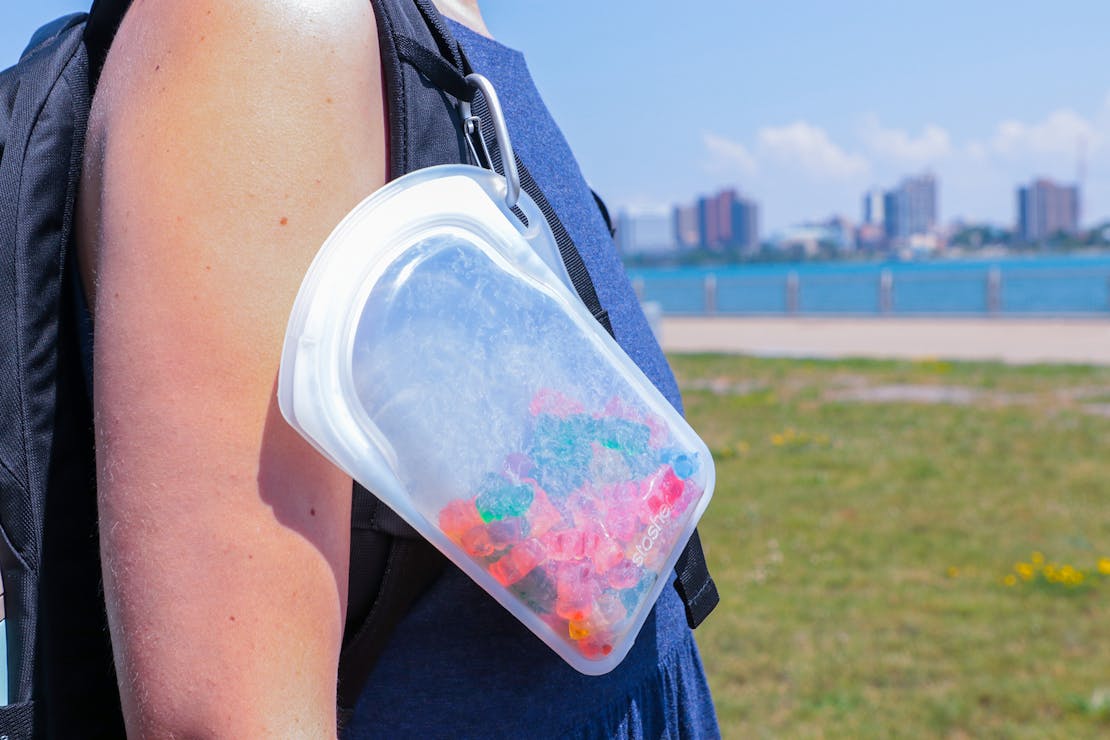 Snack pouch? Check. Phone protection? Check. Sunglasses storage? Check. Whether your loved one likes to keep food or gear close at hand, the Go Bag includes a carabiner clip that allows them to hang it from their bag. The Pinch-Loc™ closure is secure enough to keep water out in case of some surprise rain, but we wouldn't recommend opting for storing soup inside. However, it's dishwasher, microwave, and freezer safe if they really can't resist a hot meal. This versatile pouch is great for any urban explorer who needs a spot to store just about anything.
See Full Review & Buying Options
6. JOBY GripTight ONE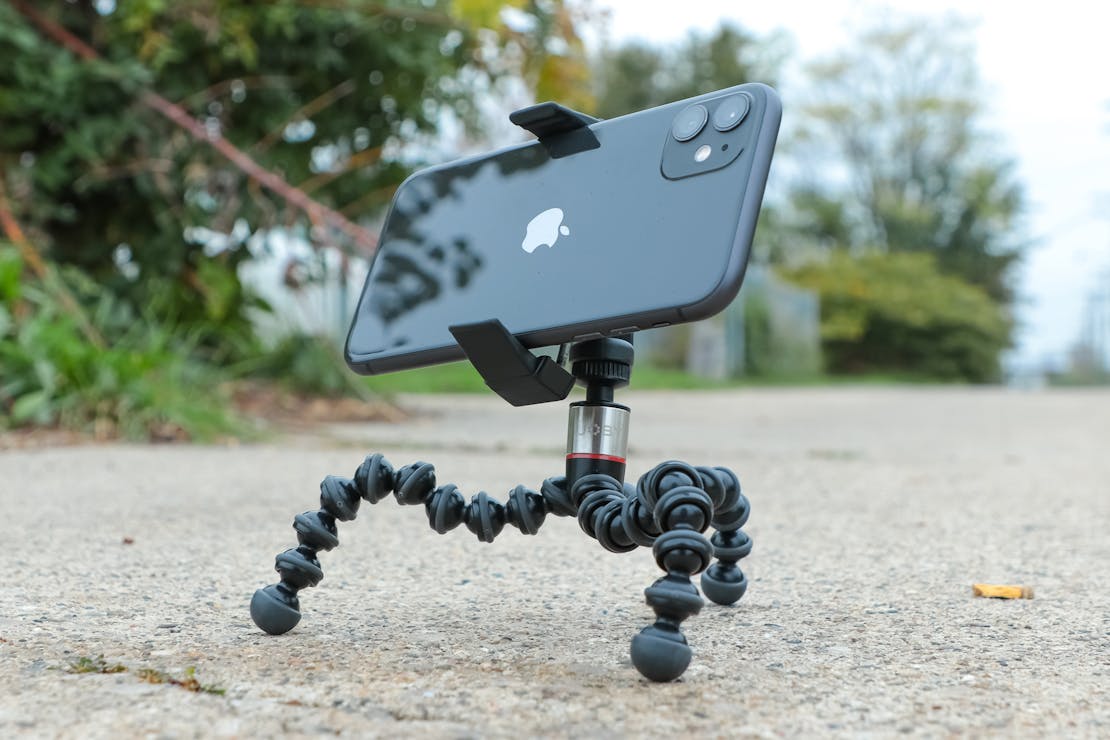 Instead of packing a bulky tripod, your favorite traveler may benefit from saving some space in their bag for the GripTight ONE stand. Its flexible legs work as a stand, a grip, and a makeshift selfie-stick (without being a selfie-stick), so they can say goodbye to leaning their phone against a rock to snap a group photo. It has universal smartphone compatibility, so it'll adjust to the size of whatever phone they have. Whether they're setting up a timer to get a great pic on their solo travels or looking for stabilization while they take a time-lapse of the sunrise, this stand's grippy feet will add the support that nature may not be able to provide.
See Details & Buying Options
7. JBL CLIP 4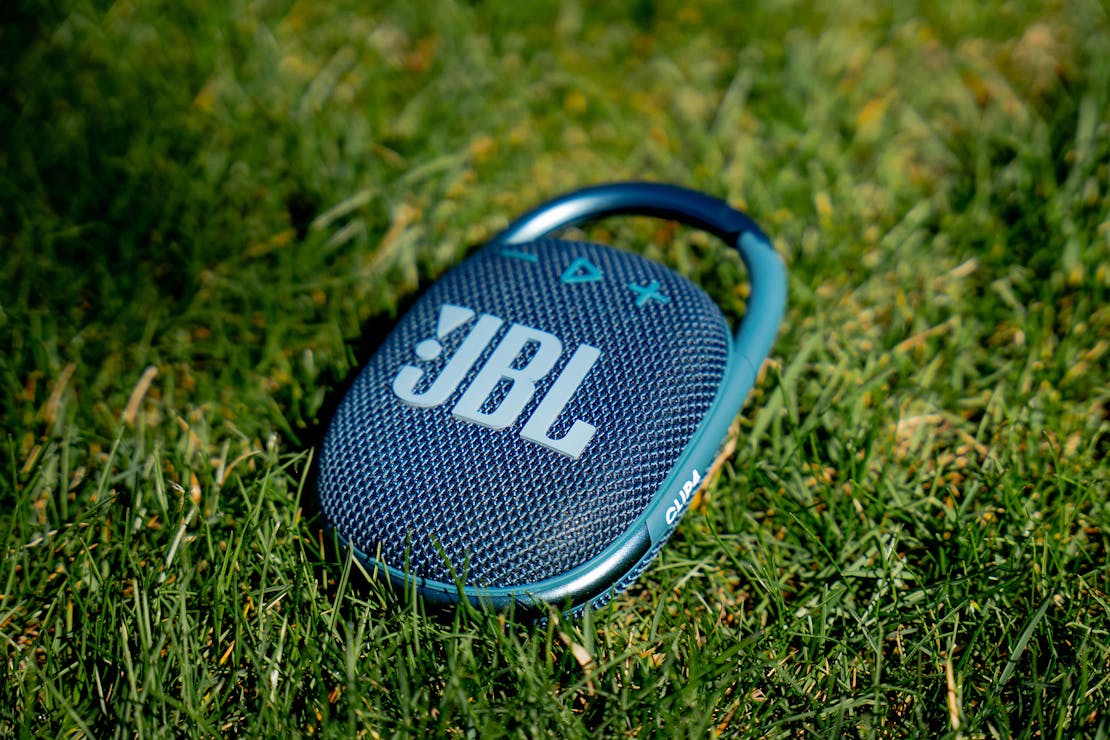 If there's anything we love more than useful gear, it's small, useful gear. For jamming on the go, the CLIP 4 Speaker has a built-in carabiner for attaching to a bag, belt loop, or anywhere else that tickles their fancy. It's great for music-lovers who like to add a little pizzaz to the sound of nature or for bike commuters who are tired of headphones. A single charge lasts up to 10 hours, and the sound carries well for such a small package. Even better, its IP67 waterproof rating means that it can be submerged in 1-meter deep water for up to 30 minutes. Not that we recommend swimming with it, but it's added comfort if they're traveling somewhere with unpredictable weather.
See Full Review & Buying Options
8. Patagonia Atom Sling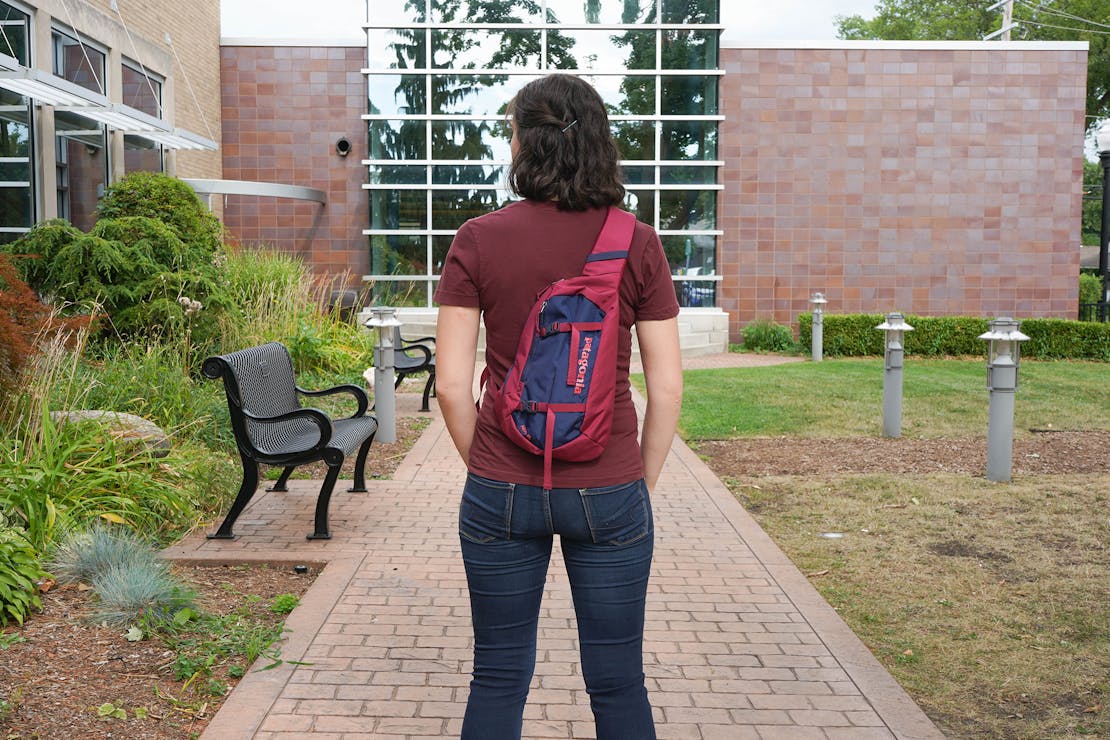 The Atom Sling is great for travelers who crave versatility. It's just as at home outdoors as it is in the city, with durable materials to withstand rugged adventures and a sleek profile for the urban jungle. It looks a bit more on the outdoorsy side, which we expect from a brand like Patagonia, but the comfortable carry system and breathable mesh back are hard to beat on a hot day. With 8 liters of capacity, it has enough space to carry a phone, keys, wallet, tablet, a water bottle, a packable jacket...you get the point. Plus, there's a small pocket on the strap for hiding snacks (or credit cards to buy snacks).
See Full Review & Buying Options
9. Pacsafe Vibe 325 Anti-Theft Sling Pack
The Vibe 325 Anti-Theft Sling Pack falls on the more city-chic side of the sling spectrum for travelers who prefer a sleeker look. Just like Pacsafe's other products, this sling features anti-theft properties that are great for security-conscious travelers. The shell has eXomesh Slashguard hidden underneath the nylon exterior, which is a stainless steel mesh that protects against knives. Get it? Slashguard? Other features include a detachable strap for securing around a chair or table leg, and zippers with a locking system complicated enough to deter pickpocketers. While you may not see many money-hungry bears in the woods, this sling is durable enough to go from the trail to your favorite person's favorite city. It also has two liters more capacity than the Atom Sling (a.k.a. 10 liters), if that's something they're into.
See Full Review & Buying Options
10. Matador Droplet Packable Dry Bag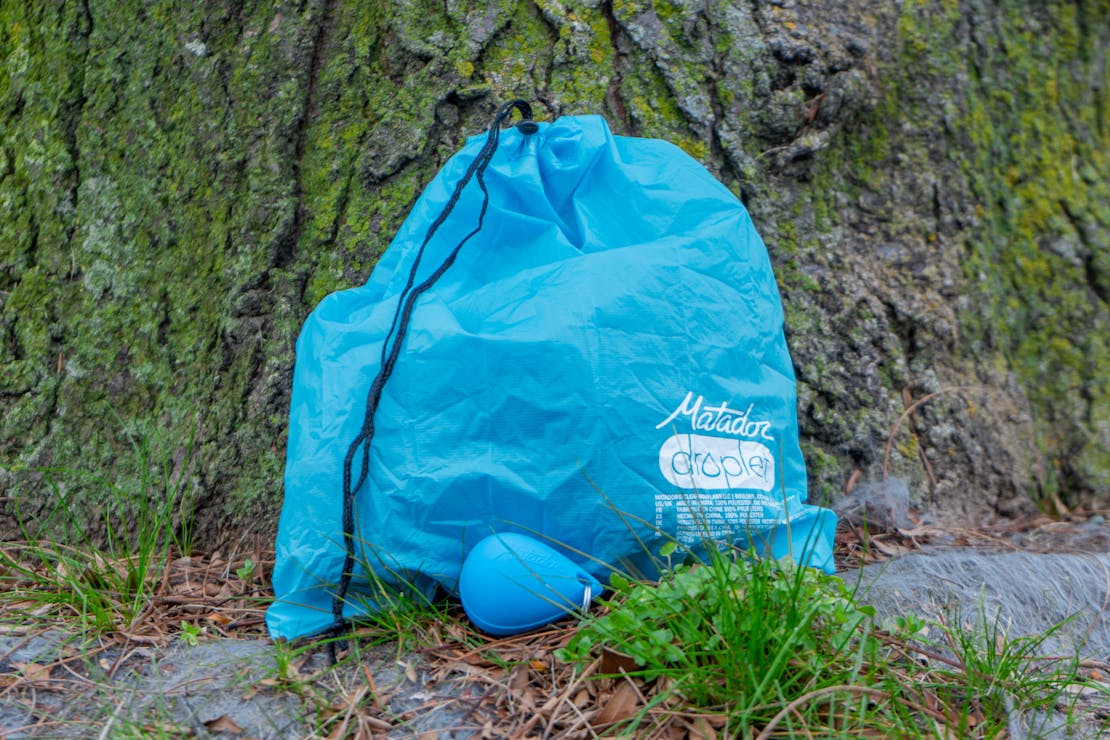 Some puddles are deceptively deep, and some people are prone to the bad luck of stepping in them. Rather than that special someone storing their newly wet socks in their bag, the Droplet Dry Bag is a compact way to keep moisture contained. In the traditional sense, it's not a dry bag—this bag's cinch top closure won't keep their gear inside safe in case of submersion. However, when they've got a wet bathing suit after a day at the beach or soaked baseball cap following a surprise rainstorm, its taped seams and water-resistant polyester shell prevents anything else from the same moist fate. Plus, it's small enough to keep on a keychain or pocket in their bag so that it's ready when they need it but not in the way when they don't.
See Full Review & Buying Options
11. Patagonia Nano Puff
Best for: Full-time Travelers
Rather than bringing a bulky hoody to keep warm, the Nano Puff packable design and ultralight construction are easy for that always-cold friend to keep on hand. Though it's not built for deep winter, it'll keep the chills at bay when the temperature drops unexpectedly—we find it works best in the 30 to 50 degrees Fahrenheit range (-1°C to 10°C). It comes in both men's and women's sizing and a handful of colors if they really like to show off their style. Plus, it makes a great pillow in a pinch if they're stuck at the airport (on their way to come and see you, of course!). We love Patagonia's commitment to making eco-friendly gear, and you'll find more recycled materials on this jacket than not.
See Full Review & Buying Options
12. Smartwool The Lid Hat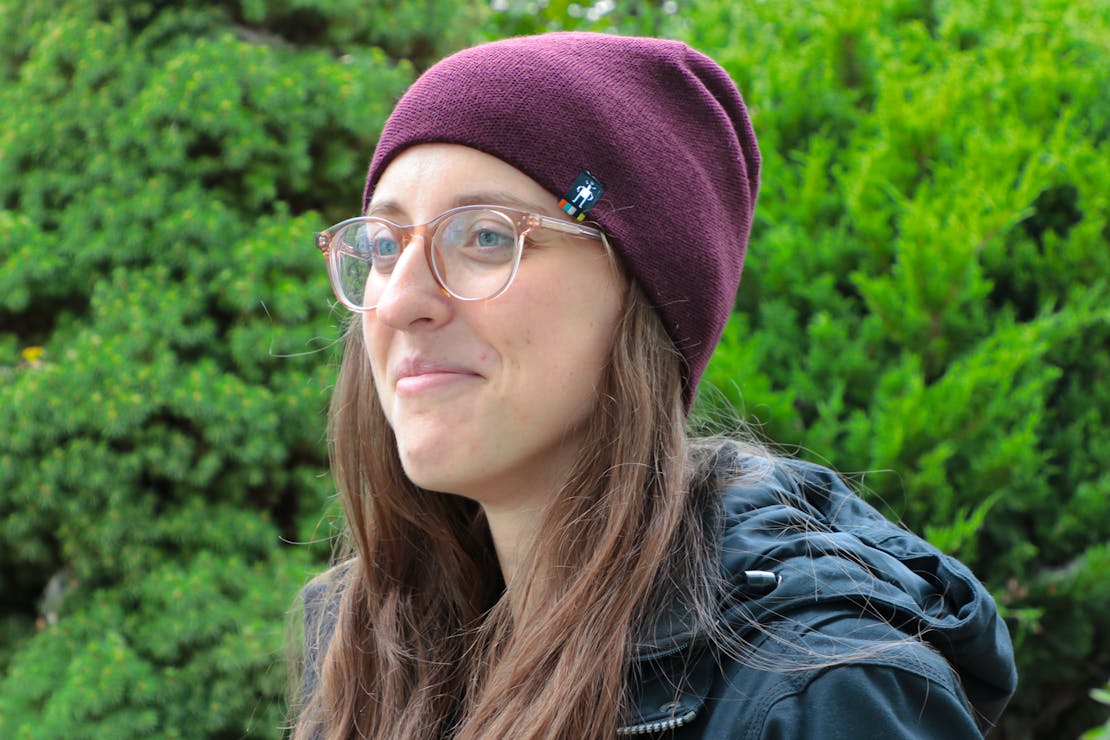 Not all weather is created equal, so get that special someone a hat that will keep them warm in a range of temperatures. The Lid Hat is made with a blend of Merino wool and acrylic that makes it soft while still retaining its moisture-wicking and odor-fighting power. It has a headband liner, which adds thickness around the noggin for extra cushiony comfort where it matters. Whether they're trekking through a windy city or heading into the woods for some cold-weather exploring, this hat is ready for anything.
See Details & Buying Options
13. Outside Inside Backpacker Bocce Set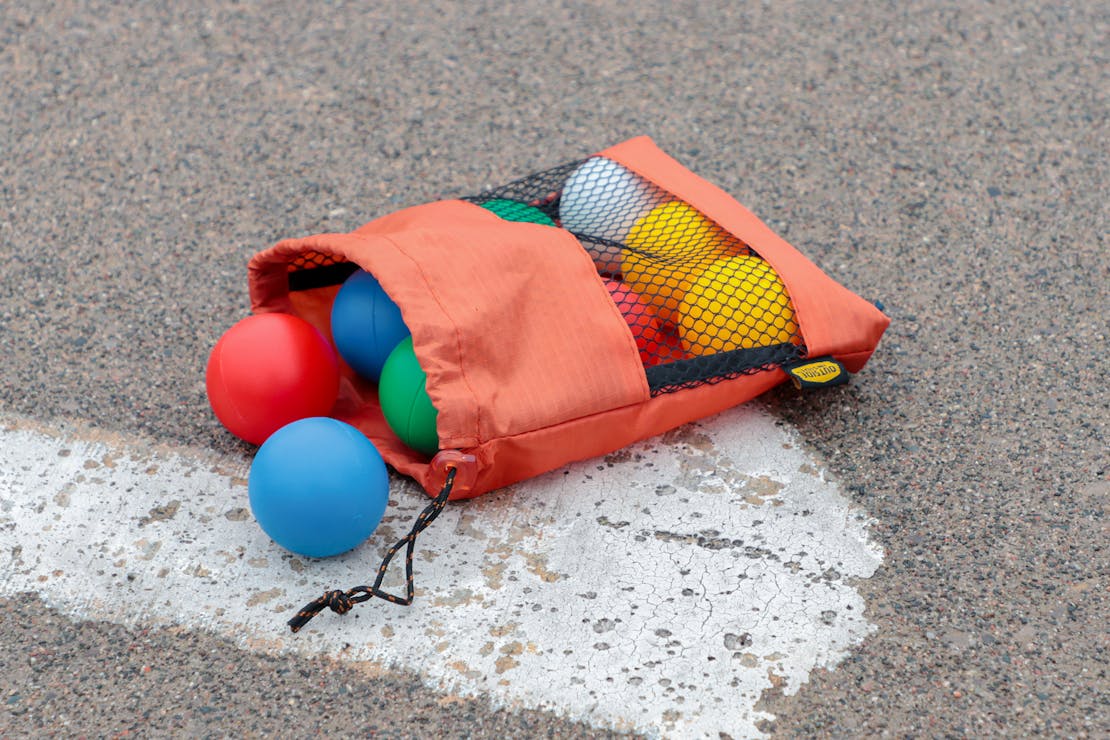 You know what's more fun than exploring? Bocce Ball. Okay, maybe not, but with the Backpacker Bocce Set, your loved one will be the hero of any picnic that starts to get a little too dull. At only 12 ounces (.34 kg), it's great for keeping in a daypack if they know there will be time to kill during their next group adventure. Or, carry it while traveling solo within the provided carry case and make some friends with the locals who also look like they're bored of staring at each other. Either way, this game will spice up any occasion with only a little added weight in their pack.
See Details & Buying Options
14. Aurelle TOOB Brush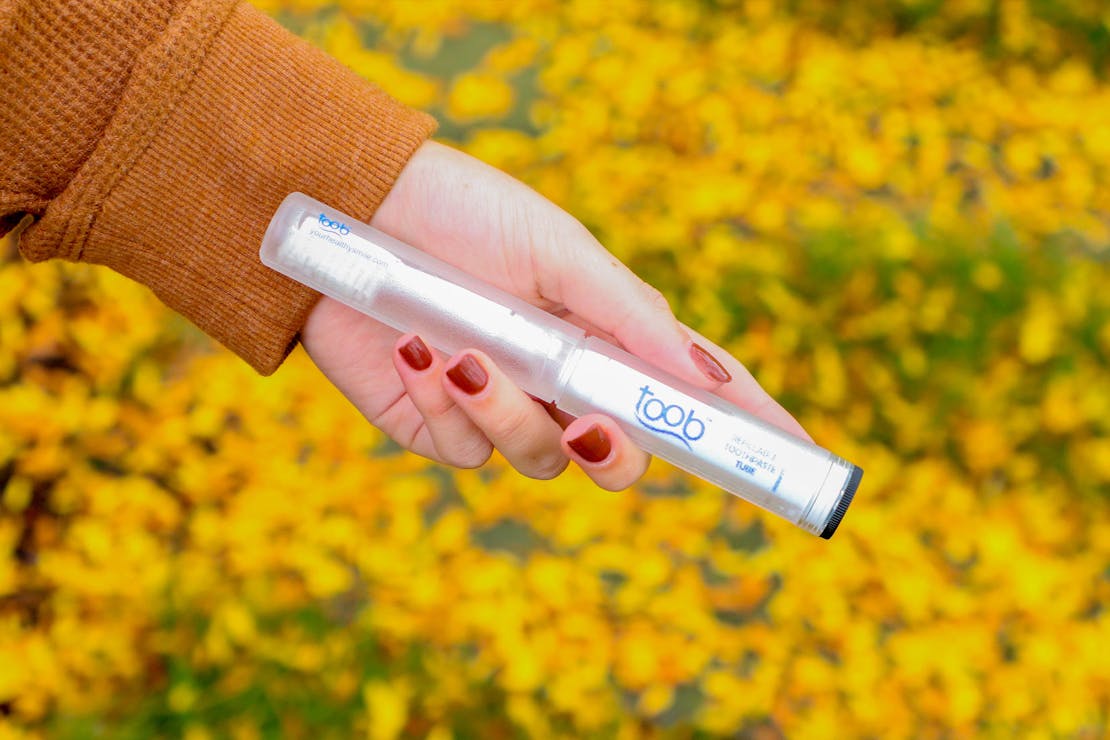 Just when you think there's nothing new and innovative to do to a travel toothbrush, Aurelle's TOOB Brush proves you wrong. It features a refillable toothpaste tube inside the handle so that you don't need to carry one separately. The tube holds enough toothpaste to last over two weeks if you're modest with the application, and the relatively compact design won't take up too much space in a bag. It's great for after a particularly garlicky meal or if they just need a refresh. Gift this toothbrush to your special someone, but maybe also write a nice card explaining that you're not giving them a hint hint about the state of their dental hygiene.
See Full Review & Buying Options
So there you have it! Some of our favorite gifts this holiday season for the adventurer who hops from city to trail on the regular. Be sure to check out all of this gear (and more!) on REI's website so that your favorite person's life is a little bit better on their next adventure.