No matter the time of year, you may find yourself packing a hat for your next trip. The best travel hat for you will depend on the weather, location, and how you like to travel. A winter hat or beanie makes more sense if you're going somewhere cold. For hot, sunny climates, a sun hat will protect you from the sun (crazy, right?). For anything in between, a classic ball cap adds something to your wardrobe, keeps the sun out of your eyes, and covers up a bad hair day.
We've compiled a list of our favorites from all three categories to help you find the best travel hat: packable baseball caps, packable winter hats, and packable sun hats. There are various materials, designs, and levels of packability, so there's something for everyone. Some of them even come in wild colors if you want to add flair to your outfit!
Before diving into the list, you should decide what you expect from a travel hat. It's best to base your needs on prior experience and where you frequently travel because, in the end, that's the best judgment of what you'll need. Staying warm is more important than looking cute climbing the Eiffel Tower in January, but this list of hats will help you do both! If you want something smaller, go with a packable hat. If you want something breathable and smell-free, go with something made from Merino Wool. The possibilities are endless!
Let's dive in…er, put a hat on?
Packable Baseball Caps
Melin Pace Hydro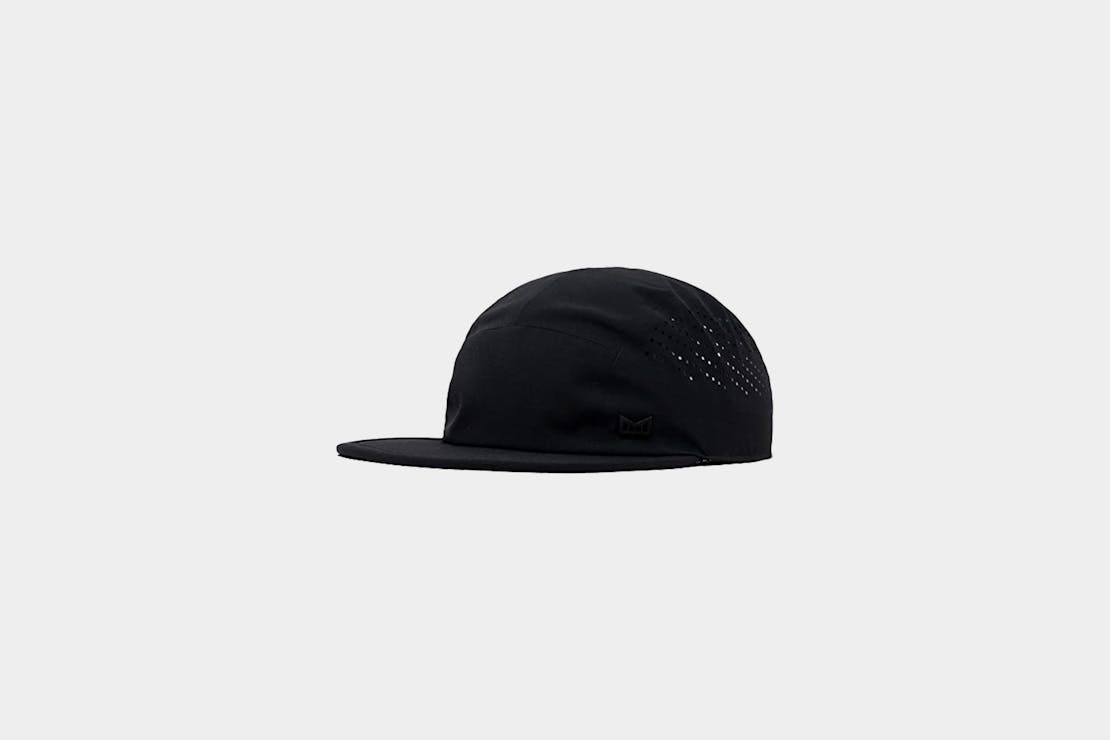 If you're looking for a packable hat with features that bolster your headwear game on any vacation, look no further than the Melin Pace Hydro. It floats, which means it's handy for water adventures—we wore it in the ocean and were able to find it easily any time a rogue wave came in a little too fast and knocked it off. It has anti-microbial technology to ensure it stays clean and smell-free, and is breathable and recycled. What's not to love about that?
The brim on this travel hat is flatter than some users might be used to, but you can train some curvature into it over time. The exterior has reflective accents so that you can be seen on early morning or late night runs, there are holes in the materials for breathability, and you can throw it in the washer occasionally to ensure it stays clean.
This isn't the most packable hat; however, it folds up easily and will fit inside most daypacks and larger slings without an issue. It's lightweight, too, so it won't hold you back if you attach it to your crossbody bag. Depending on how you travel, this might be the best travel hat for you!
Why We Like It
It floats, which is ideal for aquatic adventures
The anti-microbial technology ensures it doesn't get musty
What You Should Know
It isn't the most packable hat on this list
Some users won't like how flat the brim is
See Details & Buying Options
Packable Winter Hats
Packable Sun Hats
So, there you have it: some of the best travel hat brands and models available today. Hopefully, you've found a new companion to accompany you on your next trip, whether you're going to Jersey or Japan. Happy travels!