So, you're in the market for a new messenger bag. Maybe you're new to the style, are looking for a bag for a specific purpose, or want to replace your trusty messenger that finally broke. Regardless of how you got here, we're ready to help you choose your next one!
Before we dive in, we must go over a few things, primarily how your use case will determine the type of bag that will work best for you. If you commute with the bag on a bicycle, by public transit, or on foot, you'll want something that does well in inclement weather. If you are using it for business, you probably need something with solid internal organization that looks professional. If you're rough on your gear, you will want something that utilizes thick and durable materials.
There are a million reasons why you'd want to find the best messenger bags for you, so with these features to consider in mind, let's dive into the list!
1. Aer Commuter Brief 2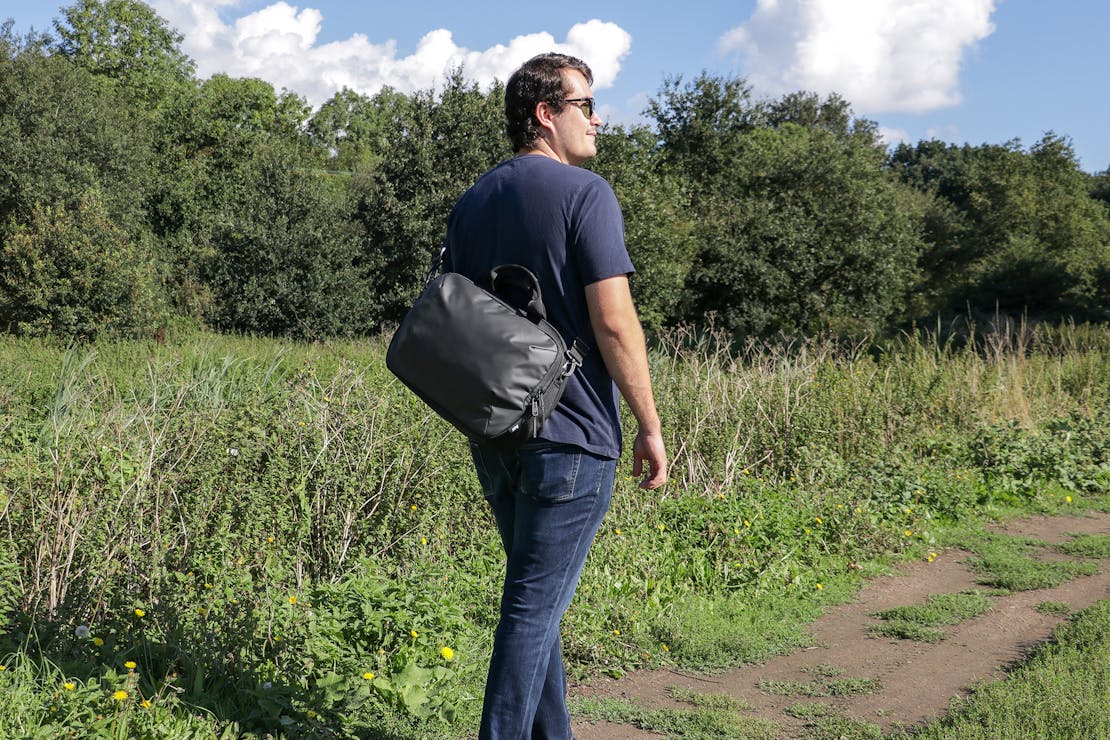 If you've been looking for the best messenger bags for a while and know Pack Hacker, you probably knew this one was coming–we really dig Aer's sleek designs, and the Aer Commuter Brief 2 is no different. It has multiple carry options, Aer's trademark thoughtful organization to keep your gear segmented, and utilizes durable materials (1680D CORDURA® Ballistic nylon) that keep water at bay and offer you peace of mind on more rugged trips. If you have other Aer gear, it'll fit into that ecosystem and match stylistically, which is an added bonus. If you want to take your organization skills to the next level, there's enough space for a tech pouch, toiletry bag, and other organizers here, too; however, the bag's wholesale interior segmentation will do the job for many travelers.
The shoulder strap's padding isn't adjustable, affecting how different body styles wear this pack. We dig the inclusion of an internal water bottle pocket; however, it can't accommodate larger bottles, so leave your 32-ounce Nalgene at home. Although we like the snap fasteners on the handles to keep things organized, they slow down access to the main compartment and can be fiddly if you're in a rush. However, that's more nitpicky versus being an actual issue you should worry about.
Although this is a unisex pack, this is one of the best messenger bags for men because of its styling. That said, it'll impress no matter what your style is!
Why We Like It
You can carry it in multiple ways
The materials are durable and water-resistant
What You Should Know
The shoulder strap padding isn't moveable
Handle snaps slow down access to the main area
See Full Review & Buying Options
So there you have it, some of the finest messenger bags this side of the 21st century. Hopefully, you're ready to pick out your next pack by this point. Happy travels!