More Than Just The Kanken Backpack
If you don't know the name, you will definitely recognize the cute arctic fox logo. Swedish brand Fjallraven has taken the world by storm with their Kanken backpack range—largely thanks to the fashionistas of today picking it as their daypack of choice in cities all around the world.
But Fjallraven is much more than just a fashion statement. It's a solid brand that's been around since the 60's and believes in making products that are durable, reliable, and good for the environment too.
We've been traveling with their gear for years, putting it through some serious testing across multiple countries and continents. In this post, we're going to check out some of our favorite Fjallraven products that we've used so far—and yes, the Kanken backpack is one of them.
So, without further ado, let's get into what we like (and what we don't) about this Fjallraven gear.
1. Fjallraven Kanken Card Wallet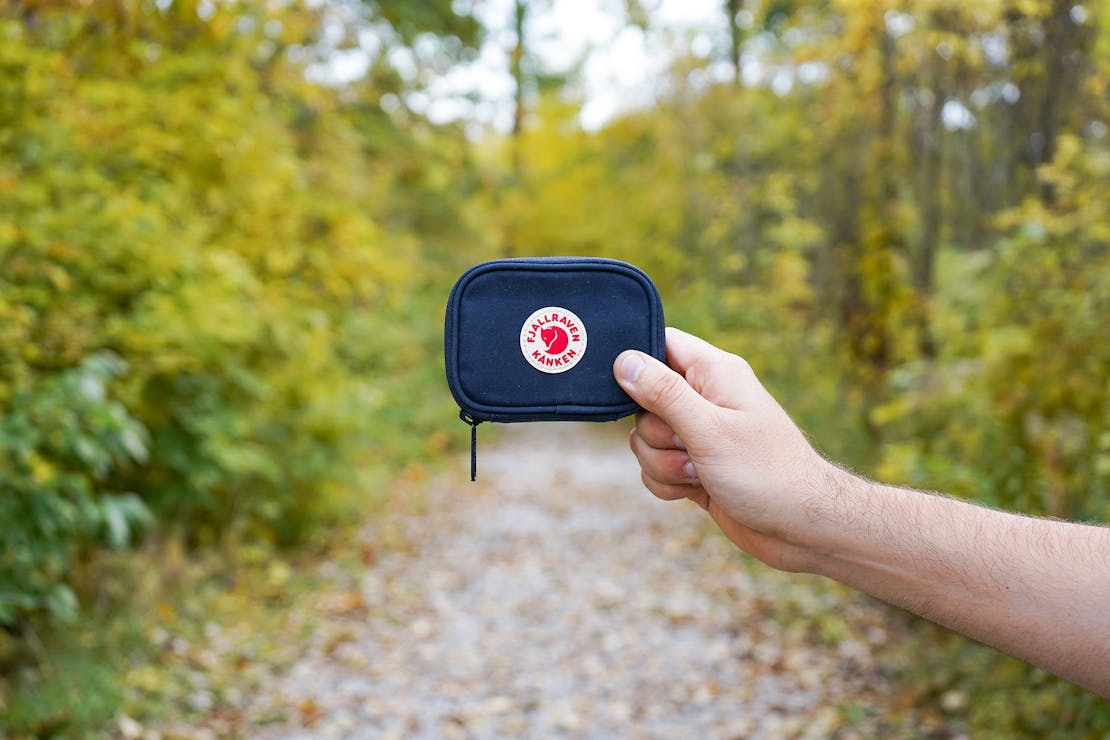 The Kanken Card Wallet has just enough room to fit the essentials—everyone needs a place to keep their cards, cash, and coins safe and organized when on the go, right? Made of Fjallraven's G-1000 Heavy Duty Eco S material, this thing is tough yet soft and can even be waxed for additional weather-resistance. Plus, the "eco" means this material is made of recycled polyester and organic cotton. Now, it is a little bulkier than other minimal card wallets on the market, but if you're a fan of the Kanken style, you're probably more than happy to make the trade-off.
See Full Review & Buying Options
2. Fjallraven Ulvo 23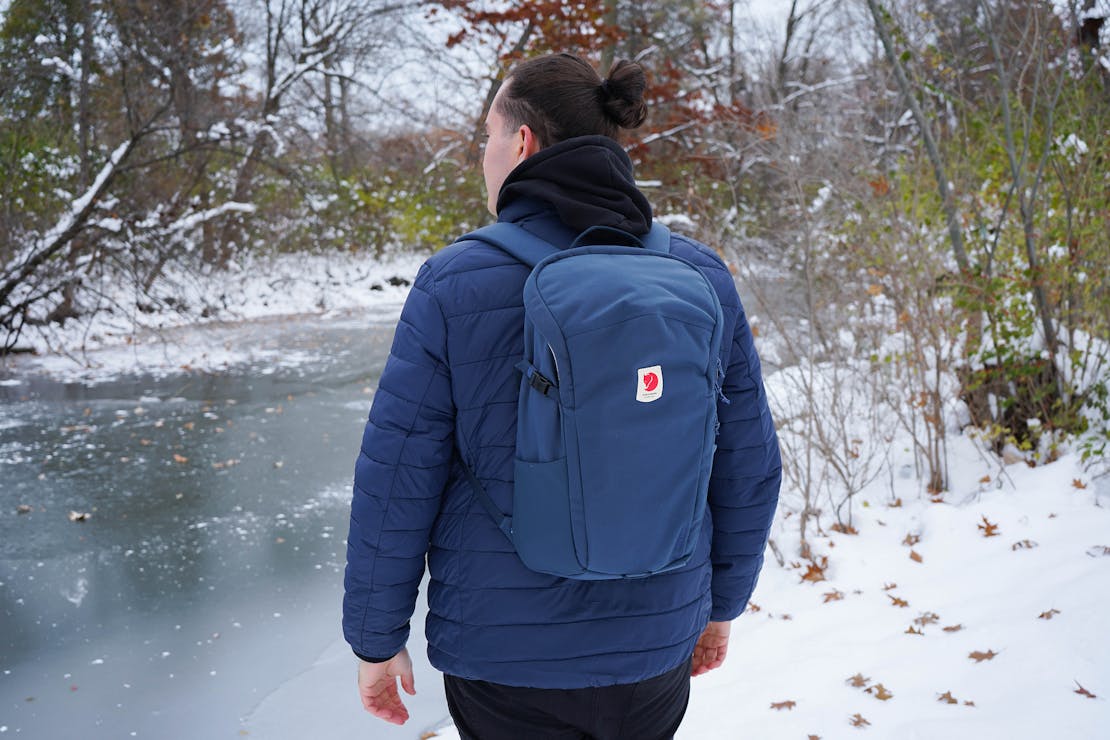 Before we get into anything else, we just have to say, we really dig the aesthetic of the Fjallraven Ulvo 23. Its rounded shape, elegant stitching, and old-fashioned type on the logo tag make this pack somehow both heritage and modern. We've been testing the zippered version, but there's also a rolltop version if that's more your style. There's not much organization. And the front quick-grab pocket is vertical—which is handy if you need to swing this pack around and access it, but it does encourage your stuff inside to fall into a disorganized jumble. But, overall, it's a solid daypack that's a great buy if you're looking for a Fjallraven backpack, but you're not a fan of the Kanken.
See Full Review & Buying Options
3. Fjallraven Gear Pocket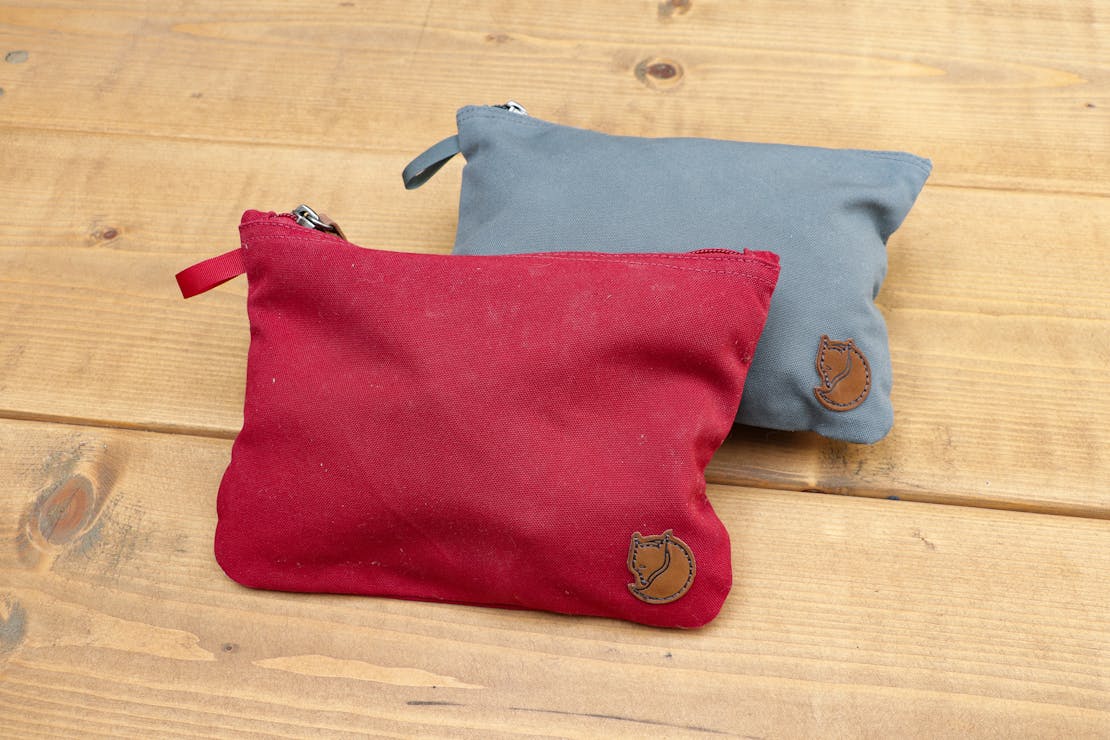 Simple, durable, and effective, the Fjallraven Gear Pocket makes a great travel accessory. So much so that we've tested this thing for months across Miami, Detroit, Spain, and the UK. There's nothing crazy going on here—it's just a simple pouch with a zipper—but that's what we love about it. The Gear Pocket is versatile enough to carry whatever miscellaneous items you don't want bouncing around the bottom of your backpack: tech accessories, in-flight essentials, your collection of magic beans, etc. Now, Fjallraven suggests you can use this as a small toiletry bag. It's definitely possible, but, in our testing, one of our makeup brushes stained the material. The mark eventually faded, but it's something to be wary of.
See Full Review & Buying Options
4. Fjallraven Kanken Laptop Case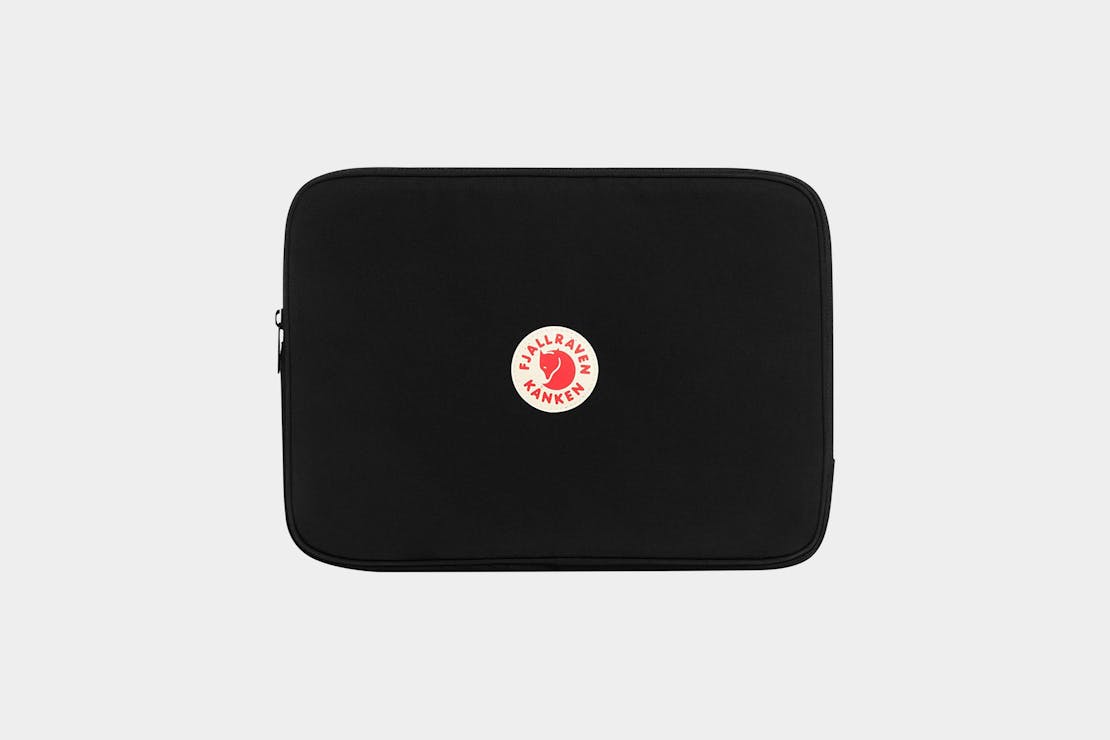 Whether your bag has a dedicated laptop sleeve or not, we typically recommend popping your laptop in a case. And the Fjallraven Kanken Laptop Case is a solid option. There's a good amount of padding without feeling too bulky—it makes you confident that your laptop is going to be a-okay when you throw it inside. It does, however, pick up a lot of dust, lint, fluff, and marks. Especially the black colorway. It's not a deal-breaker since it only affects the aesthetic, but it's a pain. If you already have a laptop sleeve you're happy with, you probably don't need to run out and replace it with this one (unless yours is falling apart).
See Details & Buying Options
5. Fjallraven Travel Pack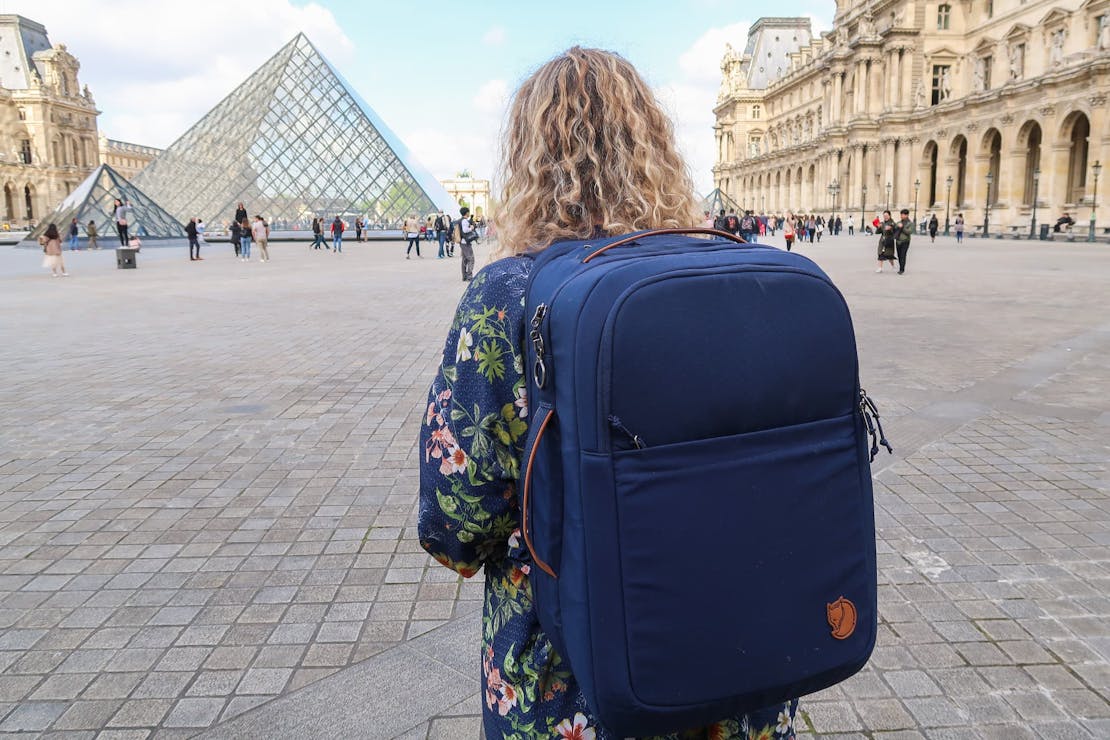 With its sleek Scandinavian style, the Fjallraven Travel Pack doesn't instantly label you as a tourist—making it a fantastic companion for weekend getaways exploring new cities. We've tested this pack for over two months across the UK, France, and Germany. We've been digging its well-designed quick-grab pockets, impressive internal organization, and clamshell-style opening (this thing packs like a suitcase). We are, however, a little let down when it comes to carry. There are no options for a sternum strap or hip belt, which can really hamper the overall comfort—especially when this thing is fully loaded. But if you really dig the aesthetic and don't plan on carrying it for long periods of time, then the Fjallraven Travel Pack may be a worthy pick-up.
See Full Review & Buying Options
6. Fjallraven Greenland Pocket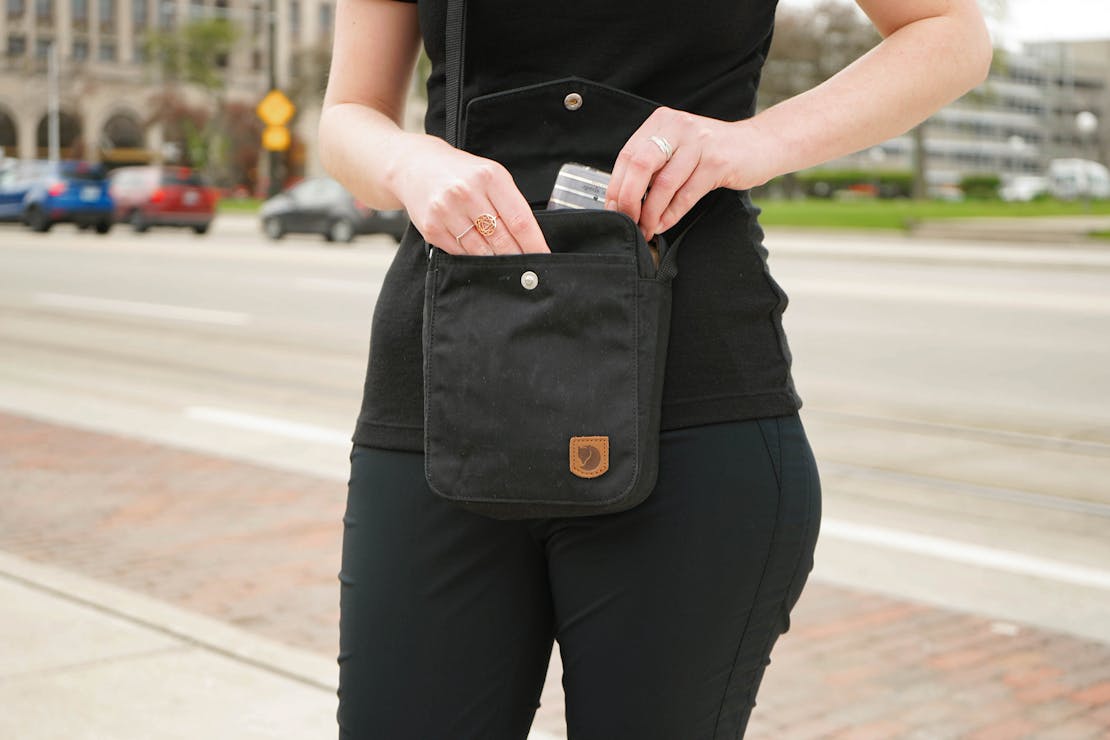 Durable and minimal, the Fjallraven Greenland Pocket is just the right size for urban adventures. It also makes a great personal item to hold your in-flight essentials. This crossbody bag—which is just a larger iteration of Fjallraven's classic Pocket—wears nicely across the chest and is adjustable to your style and use case too. And there's a surprising amount of internal organization for such a small bag. You've got a front pocket that has another smaller pocket inside that (ideal for our ROAV sunglasses), the zippered main compartment that has a divider sleeve at the back for added organization, and a zippered back pocket that's perfect for a passport. Our main complaint with the Greenland Pocket is how easily it collects dust and marks—which is becoming a theme with the G-1000 material. Again, this is just an aesthetic issue, but it can get quite annoying.
See Full Review & Buying Options
7. Fjallraven Kanken Laptop Backpack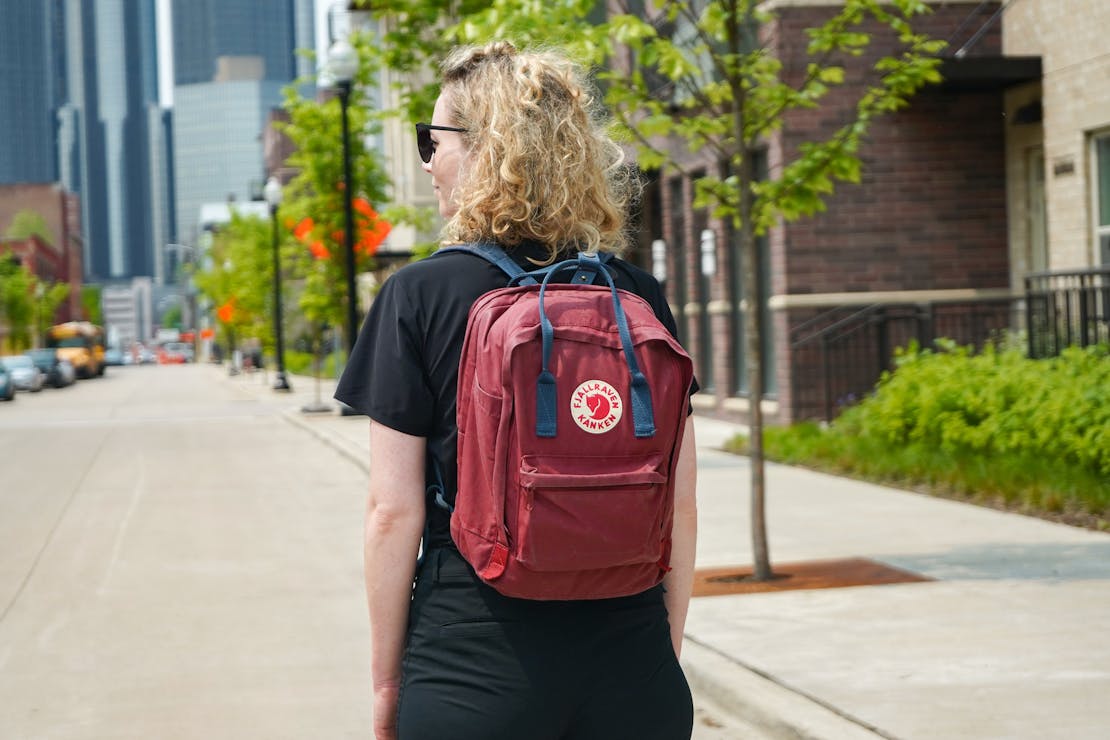 The Kanken backpack is typically most people's first experience with a Fjallraven product, so, of course, we had to feature it on this list. But there's more than one flavor of Kanken backpack. We've created full reviews of the Kanken Mini, and the Kanken 13" Laptop Backpack that we've tested for three years across three different continents. Yeah, three years and three continents. There's also the Re-Kanken—a special edition of the original made with recycled plastic bottles. Plus, you can pick up larger Kanken backpacks to fit larger laptops (15" and 17", to be exact). We're big fans of the laptop versions as they have a dedicated space for your laptop (obviously) and they come with padded shoulder straps, which the other versions don't have (although you can purchase the pads to add on separately). Now, we can't say that the Kanken is the absolute best daypack out there, but it's proven to be a hit for a lot of people. And it's held up impressively to testing and longterm use.
See Full Review & Buying Options
8. Fjallraven Kanken Photo Insert (Small)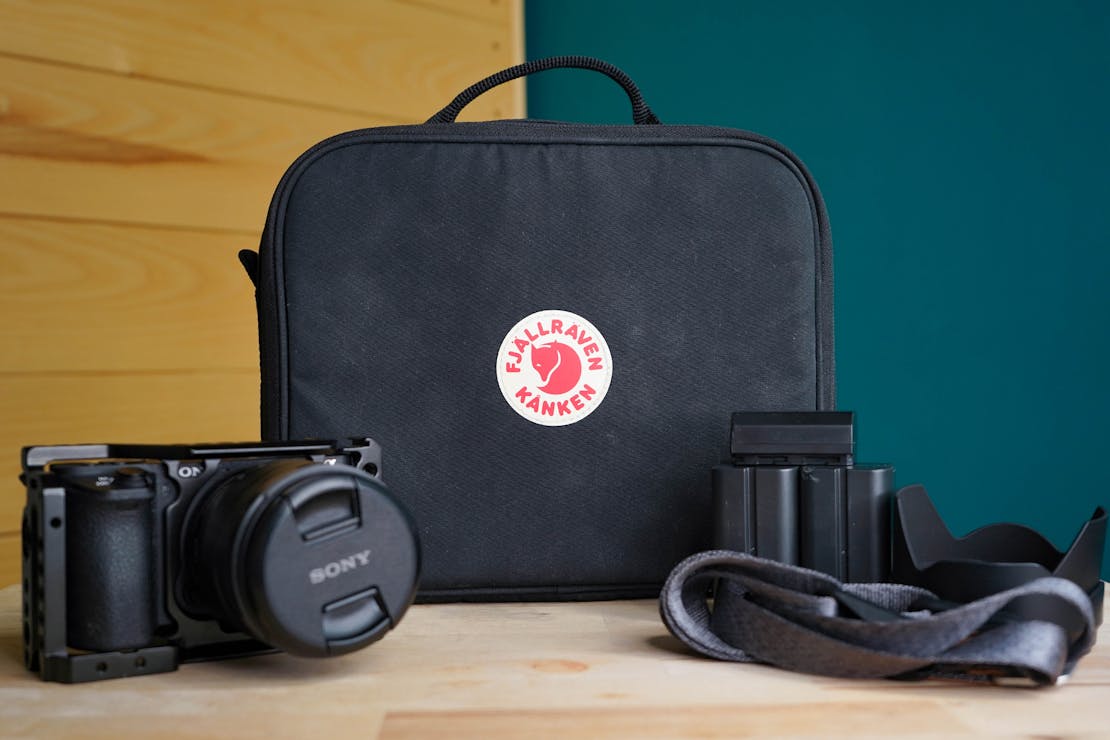 The Fjallraven Kanken Photo Insert is a camera cube designed to fit inside the Kanken. Shocking, right? Inside you'll find thick, soft padding with dividers that are secured with velcro, so you can make it work for whatever camera set up you've got. It's pretty solid, but when you put this insert inside the Kanken, it takes up most of the useable capacity—like two-thirds of the interior space. And that's for the small size. At that point, your backpack is essentially a carrying case for your carrying case with a bit of extra room for a packable jacket or something. This isn't necessarily a bad thing, but it's something you should know. We've preferred to use it with larger bags so we have space for our other travel gear too. If we only wanted to carry a camera, we'd probably opt for a dedicated camera backpack or sling bag—but hey, you do you.
See Full Review & Buying Options
9. Fjallraven Passport Wallet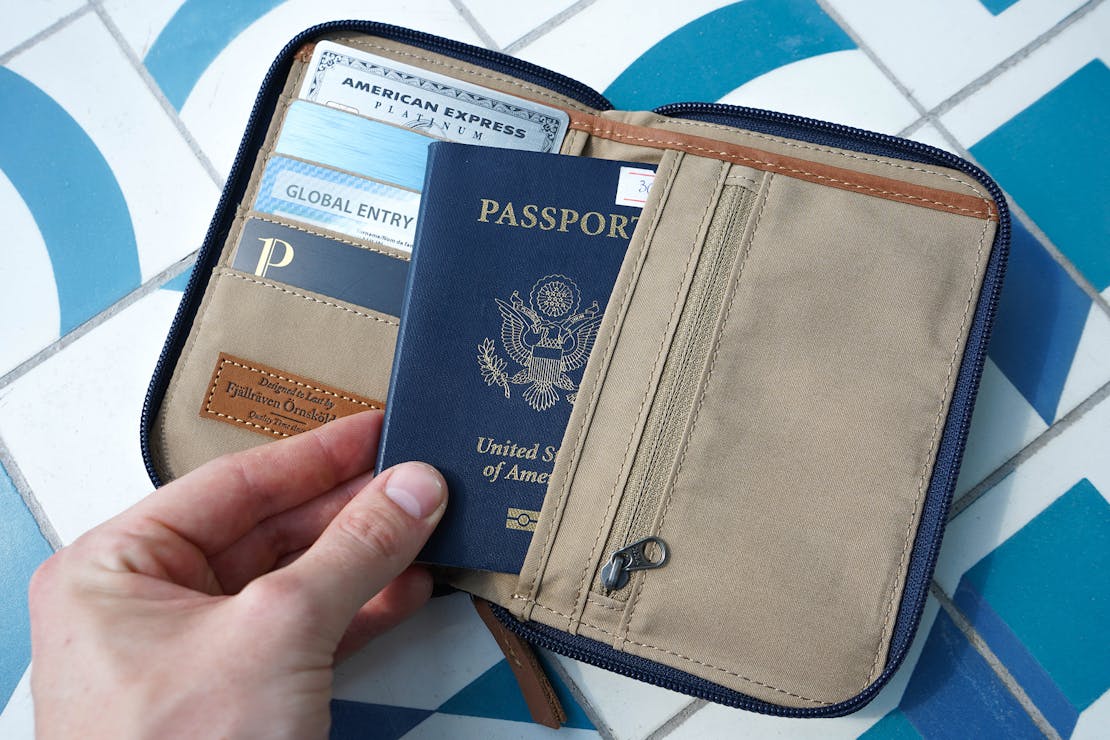 The Fjallraven Passport Wallet is a great place to hold your credit cards, cash, and passport as you jet around the world. The G-1000 fabric used on the outside (you guessed it) collects dust more than we'd like, but we deal with it because this fabric feels good. The interior organization of the Fjallraven Passport Wallet is well thought-out and designed. And one of the biggest bonuses here is that it will hold two passports really well—which is great if you're traveling as a couple or a family. It feels like the Fjallraven team took their time to craft the wallet's layout and, in typical Fjallraven fashion, the craftsmanship is top-notch. Basically, we've clicked with this wallet and have very few negative things to say. If you've been following us at Pack Hacker for any amount of time, you know that doesn't happen too often.
See Full Review & Buying Options
10. Fjallraven Ulvo Hip Pack Medium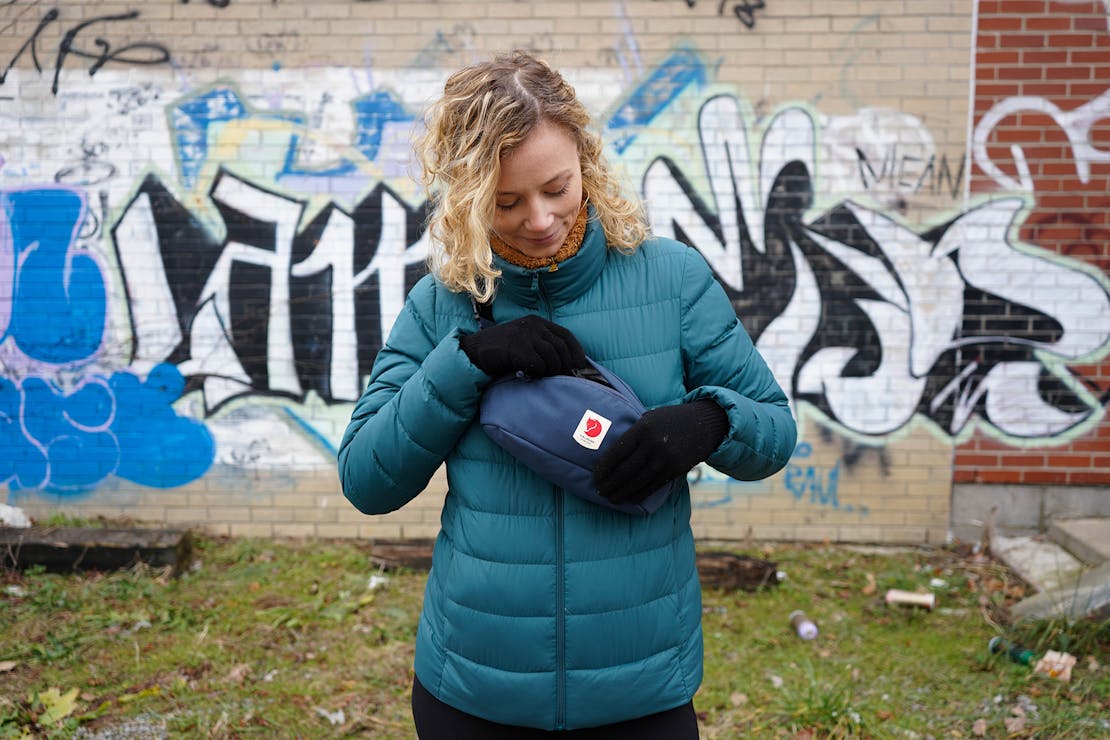 Wear it around your waist, or across your back or chest as a sling bag—the Fjallraven Ulvo Hip Pack Medium is comfortable no matter your preferred carry. It's also simple. There's an external zippered pocket on the back of the bag—great for a passport or wallet—and a long stretchy mesh pocket on the inside. And that's it. Now, keep in mind that for a 2L sling, you probably don't want a ton of pockets, but a little more organization would be nice. Also, the main zipper is a little sticky around the corners, but it hasn't gotten in the way too much. Overall, the Ulvo Hip Pack is a convenient little sling bag to throw on when you're heading out for the day or hopping on a flight.
See Full Review & Buying Options
Pack It Up
So there you have it, folks. Some of our favorite Fjallraven products that we've been testing and traveling with around the world. Any of the durable and stylish gear we've covered should serve you well on your next trip—but make sure to check out our full reviews to get more details about these products and so much more.