Small In Size. Big In Warmth.
Skiing down the slopes of epic mountains. Snowshoeing through the backcountry. Strolling along the streets of a city as pinpricks of snow brightens the air. Traveling to colder climates can be just as fun as "chasing the sun"… as long as you're prepared. And what's the most basic cold-weather necessity? A jacket, of course.
In this post, we're not going to talk about ordinary jackets. No, we're going to talk about packable jackets, which are amazing for travel because, as the name suggests, they're packable.
The definition of packable changes with every brand. But, in general, you'll find that these travel jackets are compressible—you can stuff them into an interior pocket or separate stuff sack—and boast exceptional warmth-to-weight ratios.
Today, we're going to take a look at both packable puffer jackets and rain jackets/shells. Puffer jackets are ideal for those really cold days, while rain jackets/shells help cut the wind and keep you dry.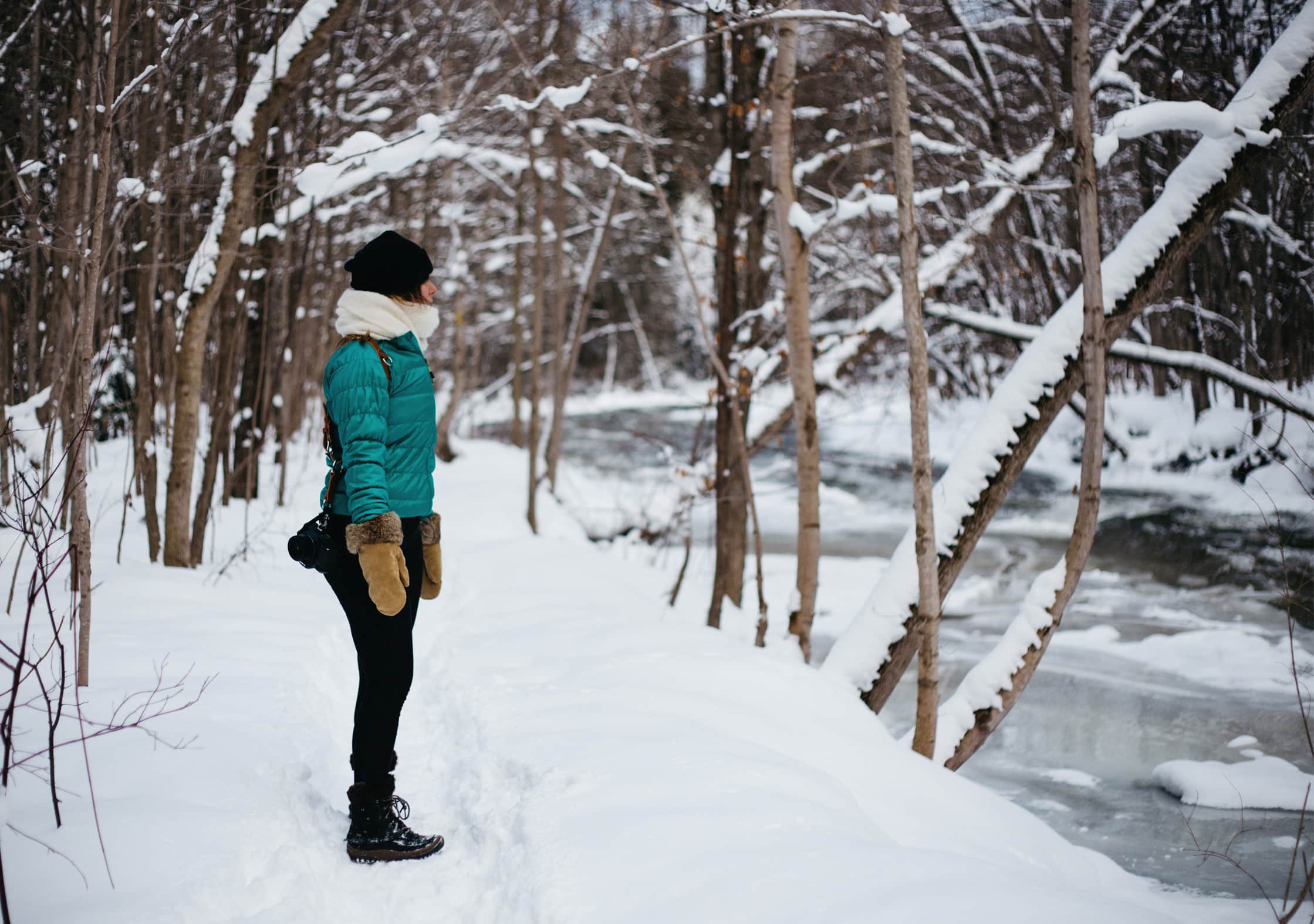 You don't need to travel with both kinds of jackets, but if you're doing some serious winter travel, or get cold easily, we suggest it. When you layer the two jackets, you'll be cocooned in a blanket of warmth, ready for any type of cold weather. Or, you know, a chilly plane ride.
And, of course, if you've packed both a rain jacket and a puffer you can use them individually whenever it's milder outside. Which means you'll be covered for all types of weather: a warm rain, light snow, sleet, and not-so-light windy snow.
One final note before we jump in—we've included puffer jackets insulated with both down and synthetic down on this list. At this point in time, down jackets typically have a better warmth-to-weight ratio, pack down smaller, and are more durable than synthetic versions (although synthetics are slowly closing the gap). On the other hand, synthetics do better in the rain—they insulate even when wet—tend to be less expensive, and are ideal for those of you avoiding animal products.
So let's get into it.
1. Patagonia Micro Puff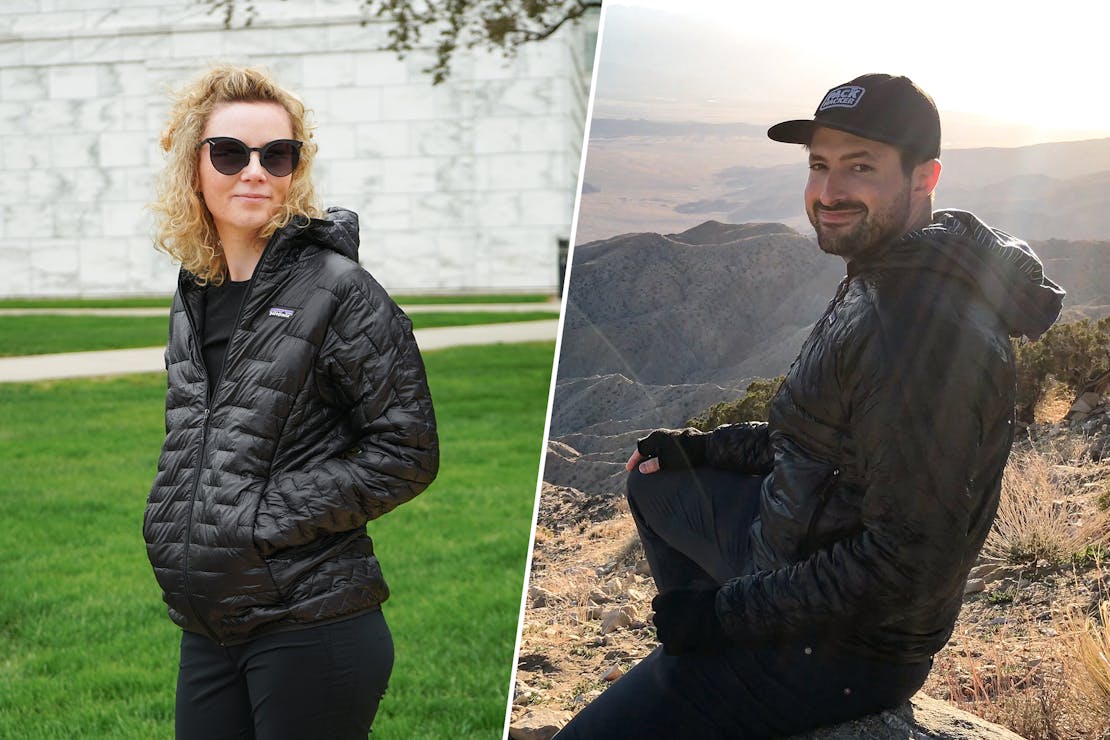 Though it'll cost you a chunk of change, this synthetic puffer jacket is exceptionally packable—it's lighter than the
Patagonia Nano Puff
—and made from quality materials, including a ripstop nylon shell that'll stop any small tears from becoming jacket-ruining holes. Although, since it's so lightweight, you should still be careful with it. It's finished with a DWR coating to protect you from winter's plethora of precipitation, but don't mistake it for a rain jacket—trust us. It's more of a midlayer than an outer-layer and works the best in temperatures hovering between 35-50 degrees. For anything colder, we recommend layering.
See Full Review & Buying Options
Layer Up. Hit The Road.
Staying toasty while exploring the winter wonderlands of the world is easy—as long as you have the right gear. We hope this list of some of our favorite packable travel jackets has made finding that gear just a little bit easier. If you need any more cold weather travel tips, check out our video on Minimalist Packing Tips for Cold Weather Travel or scroll through our full reviews on clothing and accessories. Happy adventuring and stay warm, folks!