MEC Uplink Jacket Review
MEC had adventure in mind when they designed their Uplink series. This lightweight & durable mid-layer jacket packs down small and keeps you nice & toasty.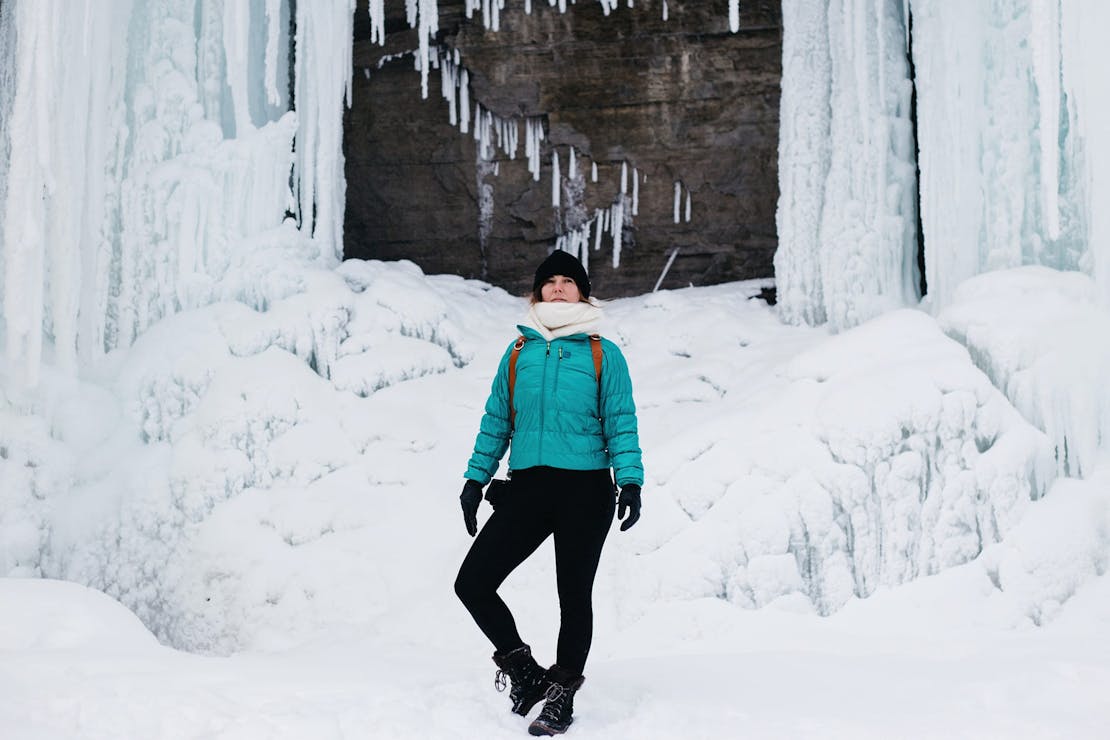 Our Verdict
Unlock the Pro Summary
Save time. Get access to brief summaries of our reviews so you can browse and make decisions more efficiently.
Pros
Packs unbelievably small.
Smaller price point than your typical insulated layer.
Super lightweight, but still quite warm.
Cons
The material is a little on the shiny side.
The cut is not friendly for curvy body types.
No pockets to tuck your hands into with the jacket version.
Recent Pack Hacker Video
Technical Details
Weight (oz)

12.3 oz (348.7 g)

Notable Materials

Polyester, PrimaLoft® Synthetic Insulation, DWR Coating

Manufacturing Country

China

Warranty Information
Full Review
If you're looking for gear designed to last while keeping you and your wallet healthy, look to MEC / Mountain Equipment Co-Op. It's basically Canada's version of REI but they actually create their own clothing using sustainable practices, quality materials and ethical treatment of their employees. Three solid wins. Plus, their packable jacket is a real MVP for traveling.
The MEC Uplink jacket is an insulated mid-layer jacket. It's made using ripstop polyester—a fancy technical material that's insanely difficult to tear, which makes this jacket pretty dang close to unbreakable. If one of your adventures gets a little too extreme and you end up with a tear in your jacket, the material prevents it from ripping further just from wear. It won't run or expand on you. Hence the name: "Rip-Stop."
The MEC Uplink series comes in three different designs: jacket, vest and hoodie. Options! Who doesn't love options? The vest and hoodie both have pockets for your hands, whereas the jacket only has a breast pocket. The hoodie cinches in a couple places on the hood, so you keep your noggin just as warm as your body. All three designs come in different colors. The colors are continuously changing, but at the time of this review it comes in burgundy, turquoise and black—and it's $127.70 USD, which is basically a steal.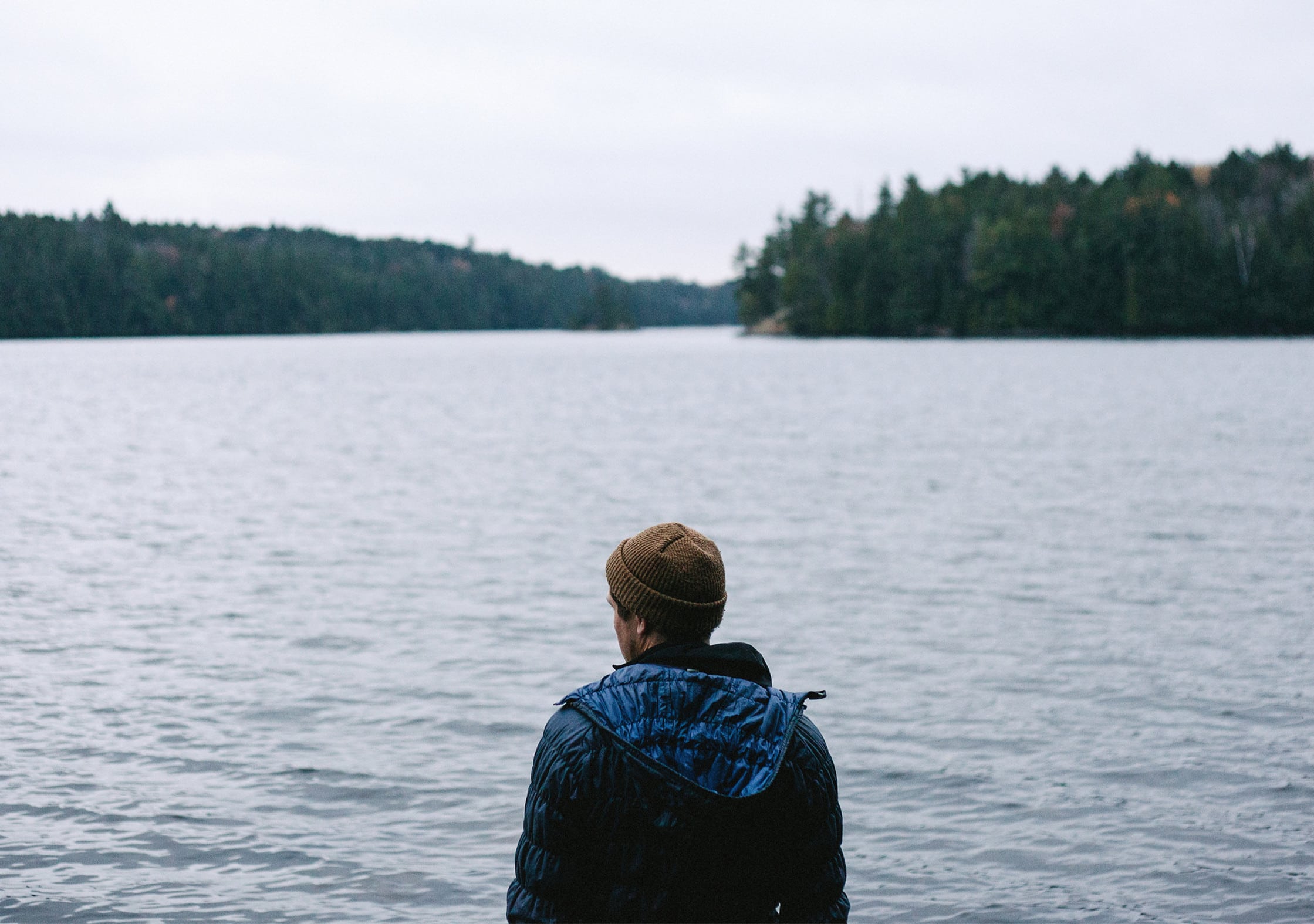 Instead of down, MEC uses a synthetic microfiber insulation called PrimaLoft One. There are a number of reasons to use synthetics over down. Two of the biggest reasons are that it's super lightweight and retains its thermal qualities even if you get it wet. The polyester has been treated with DWR (durable water repellent), but if that fails on you in a particularly rough downpour, it's nice to know you'll still be warm. The PrimaLoft also tends not to bunch up as much as down when it gets wet, which is another great feature to keep you nice 'n toasty and comfortable. The quilted design of the jacket helps keep the insulation in place so it doesn't end up bunching up on you like your duvet does at home, and it keeps a consistent temperature throughout the jacket. Plus, there's an added zipper flap to keep out that pesky wind, and trap in the warmth.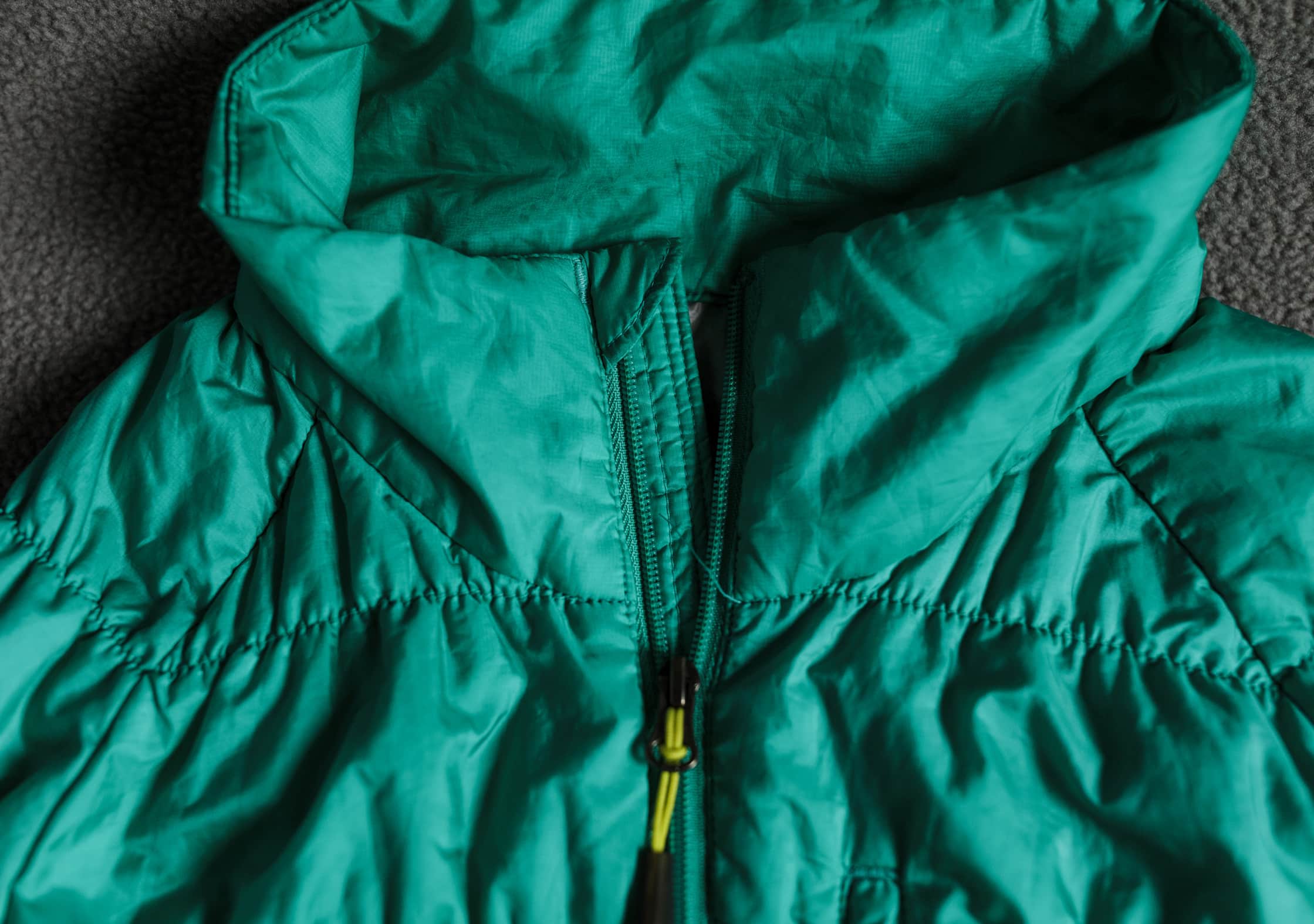 The material tends to be a bit on the shiny side, and feels quite silky in your hands. The elastic wristbands and waistband help keep it tight to your body as you move so you don't have to worry about that much-earned heat escaping. It's a slim fitting jacket, which can be a bit unfortunate if you have a curvy figure, as it can slide up a bit as you wear it, especially with the slippery material. The sleeves are designed to be longer than your average jacket, so it'll thrive with activities requiring long reaches, like rock climbing, or grabbing that last bag of kettle chips on the top shelf. Salt 'n vinegar, obviously.
An insulated layer is invaluable when traveling. The thinness of this jacket makes it perfect for packing, as it doesn't take up too much space in your bag. You can easily shove it into whatever leftover space you have after you've fully loaded your bag to the gills. The light design of this jacket also means it can be used as a mid-layer rather than just a jacket if you end up in a particularly cold place. Toss on your rain jacket, or a more fashionable sweater over top of it and head out for the day. You'll be both warm and haute.
Another great use for your Uplink jacket is a pillow on the go. Just zip it up and stuff it full of your other clothes, tie the sleeves into a knot and voila! Pillow!
As if all of these things weren't reason enough to go out and get yourself a MEC Uplink jacket, there's one more feature you're going to LOVE! The jacket folds into its external pocket. So if you need a place to stuff your jacket, there's one built in! You have to admit that's pretty impressive.
Usage Timeline
Initial Usage
Condition: Excellent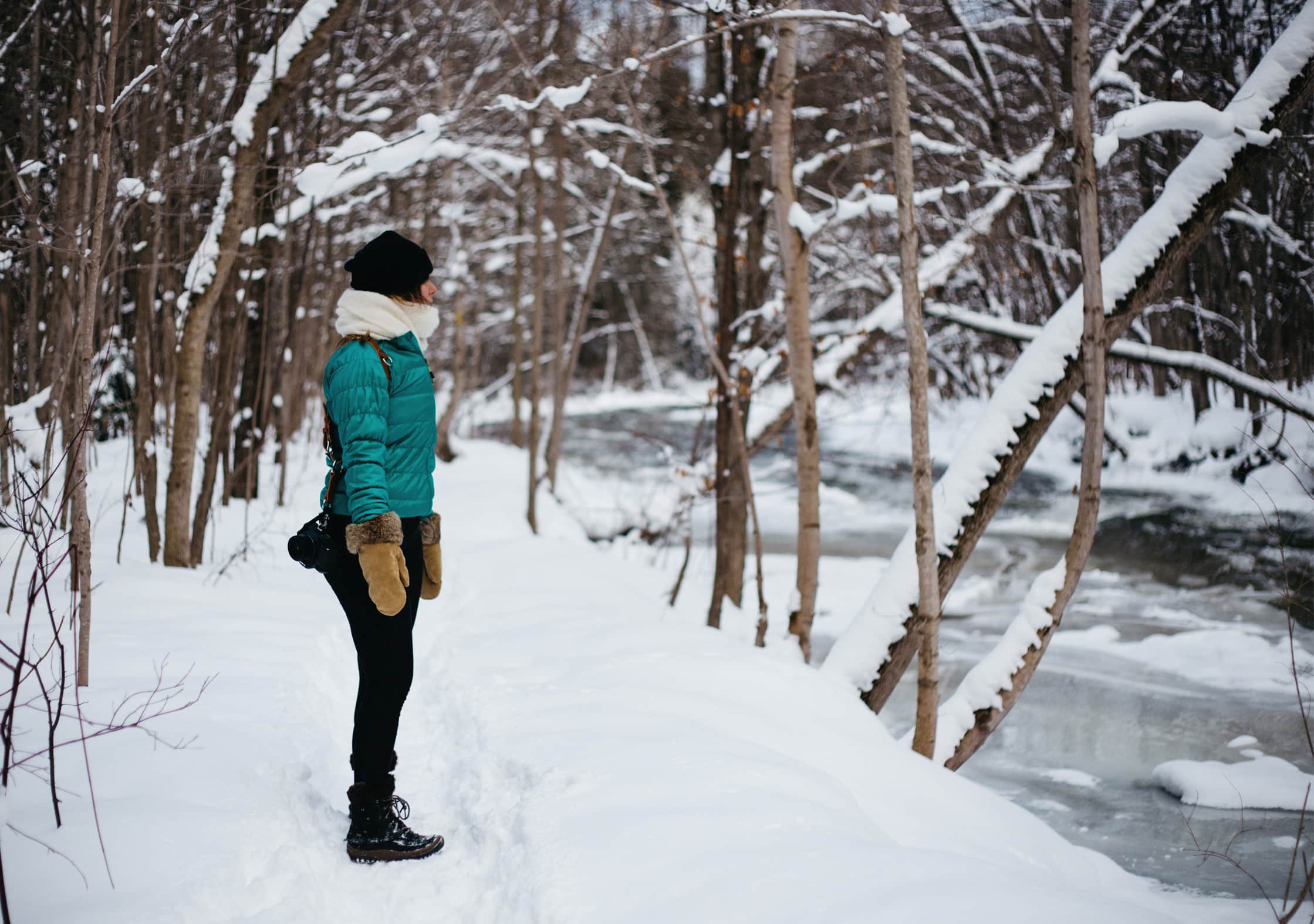 Pleasantly surprised at warmth plus packing size.
3 Months of Use
Condition: Excellent
Used regularly with no signs of wear and it's still water repellant.
6 Months of Use
Condition: Excellent
Still no signs of wear with regular usage. It withstood a heavy rainfall and still retained its warmth.
9 Months of Use
Condition: Excellent
Not just regular use anymore, basically daily use and still no sign of wear.
1 Year of Use
Condition: Excellent
Regular use and still looks and feels brand new.
1.5 Years of Use
Condition: Good

Sustained a tiny tear during a hike, but doesn't seem to have lost any integrity.
2 Years of Use
Condition: Good
Tear still hasn't grown in size and the insulation doesn't seem to be escaping. Elastics in wristbands and waistband are still as good as new.
Access the Pro Community Discussion
Get your questions about the MEC Uplink Jacket answered from our team and the Pro Community right here on the page. Plus, join discussions with other members about gear, guides, and more.
Other Clothing & Accessories Reviews