Arc'teryx Beta SL Jacket Review
Light, compact, waterproof, and stylish - The Arc'teryx Beta SL Jacket is the ideal companion for the traveler who wants to stay dry and still pack light.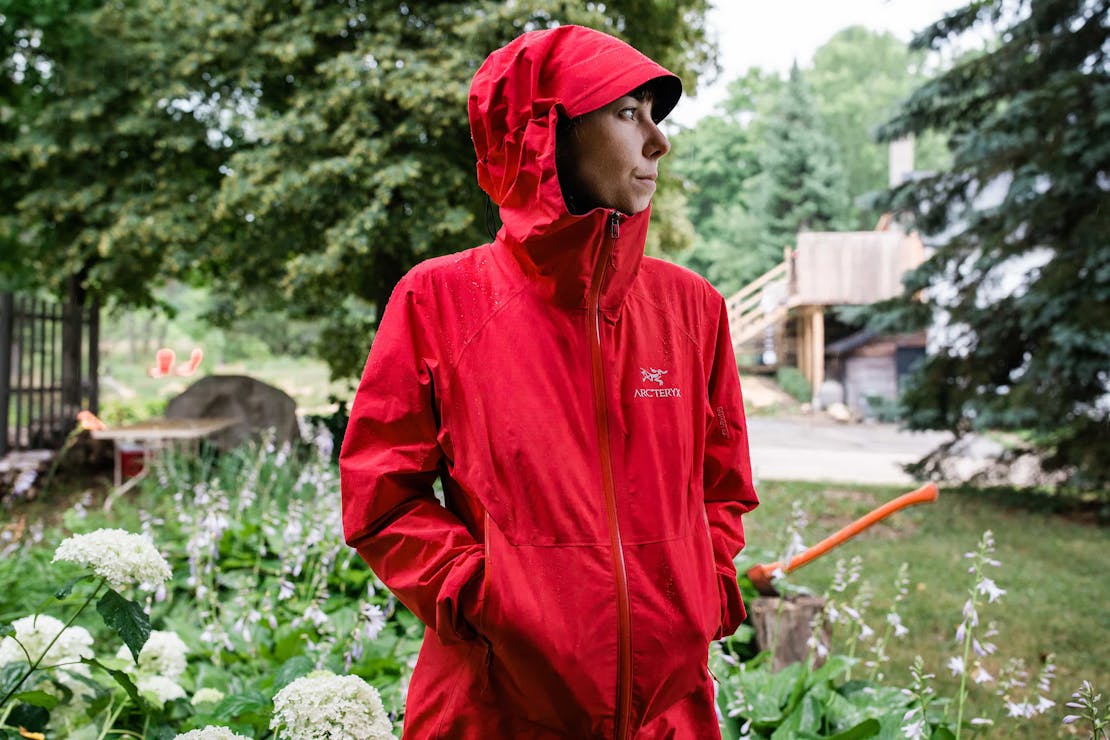 Our Verdict
Unlock the Pro Summary
Save time. Get access to brief summaries of our reviews so you can browse and make decisions more efficiently.
Pros
The asymmetrical, long hemline covers your ass beautifully, even for those with longer torsos.
Packs light – Doesn't take up much room in your backpack at all.
Gender specific silhouette helps with the fit.
Adjustable hood, sleeve opening and hemline, allow for better fit.
Cons
The slim fit may mean you have to size up if you do not have an athletic frame.
Gore-tex fabric will require some regular TLC to keep performing at it's best.
Designed more as an emergency rain jacket rather than an everyday, the lifespan may be shorter if used regularly.
To keep it as light as possible, the fabric is not as durable as other rain jackets. You win some, you lose some.
Recent Pack Hacker Video
Technical Details
Weight (oz)

9.9 oz (280.7 g)

Notable Materials

DWR Coating, YKK Zippers, VELCRO®, GORE-TEX

Manufacturing Country

China

Arc'teryx does work closely with their manufacturers to ensure ethical treatment of workers.

Warranty Information
Full Review
One of the must have items whether you're backpacking around Europe, heading to the cottage for the weekend, or just on your way to work is a good rain jacket. If you catch yourself visiting some place like England or British Columbia, it can be worth it's weight in gold. Trust us. The rumors are true, it rains a lot there. If you're a backpacker, or a minimalist packer you've probably found yourself on the hunt for a good quality rain jacket that doesn't take up all of the room in your bag. Good news! We found one: The Arc'teryx Beta SL.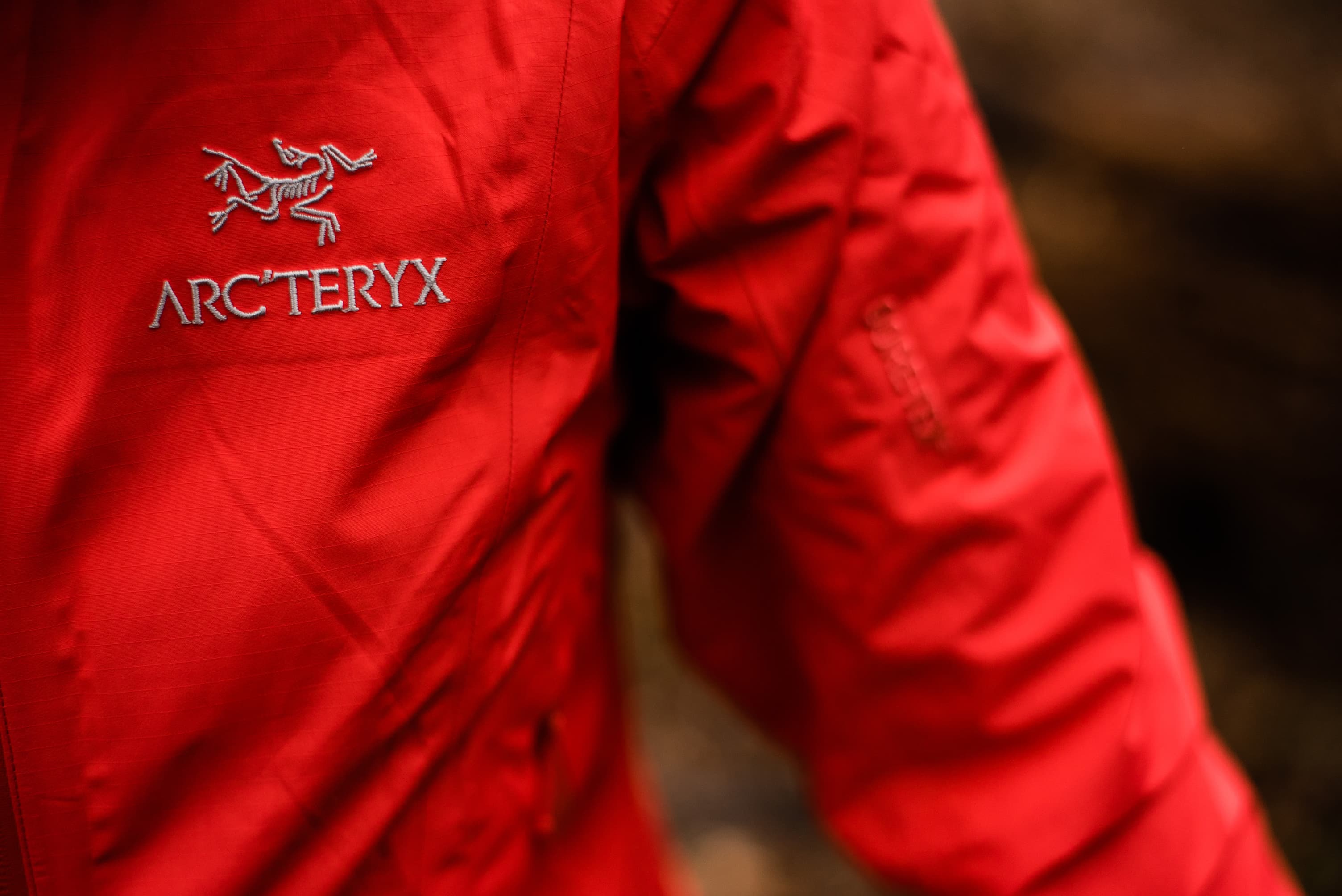 Arc'teryx is a brand you've probably heard of. Founded in British Columbia by a bunch of climbers, there has always been an emphasis on quality, simplicity, and practicality. They believe that the design of their garments should allow you to pursue your activities without being hindered by outside factors like weather or your clothing. Sustainability is also an important issue for Arc'teryx. They strive to create long lasting products, and also have a hands on approach for their manufacturing decisions. You can read more about they're making a difference here.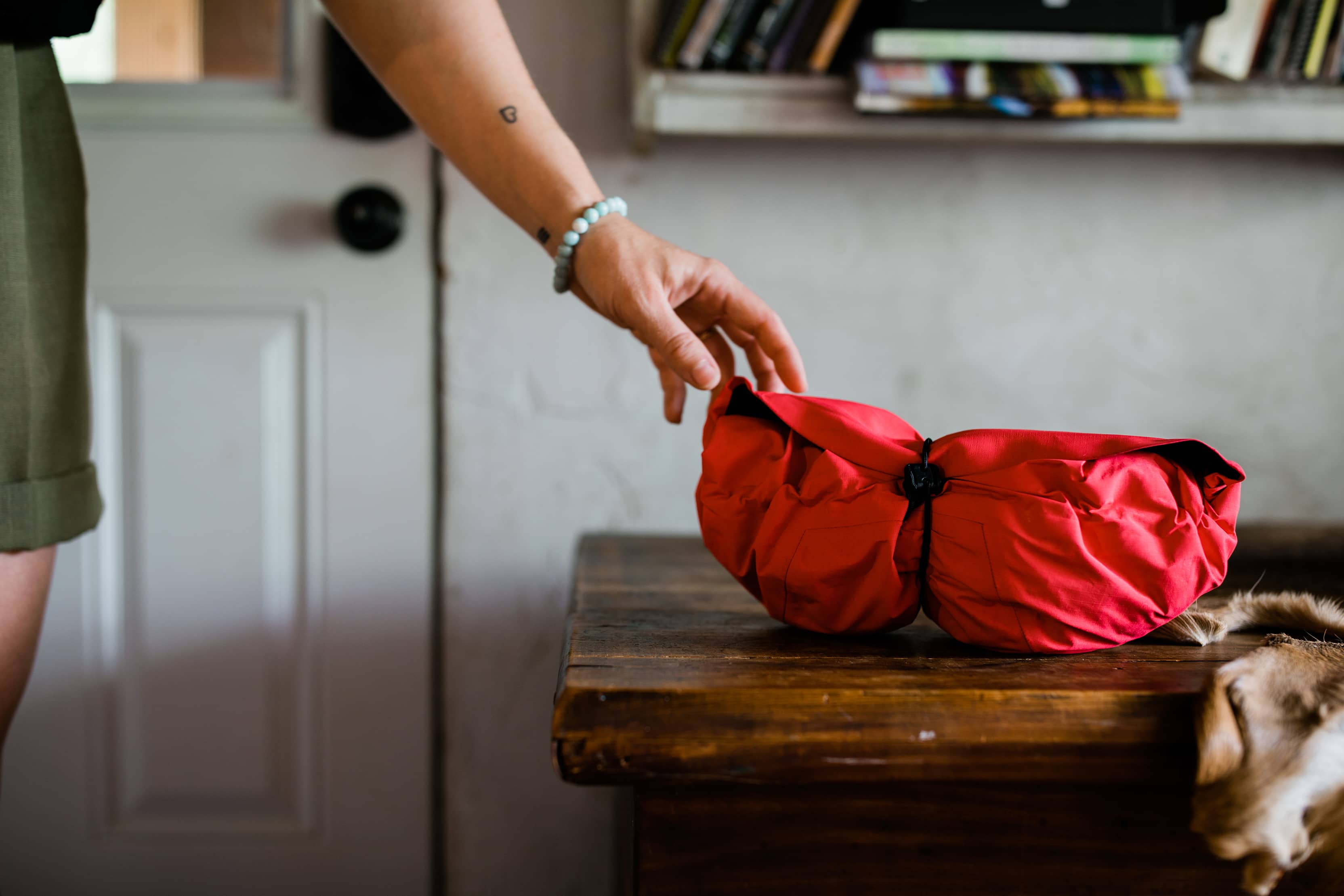 The Beta SL is a rain jacket designed to pack as small as possible without losing any of the integrity you expect from a rain jacket. It weighs in at only 9.9oz which is about the weight of two cups of all purpose flour. It's meant to be used as an emergency rain jacket while hiking, backpacking, or trekking. The SL in the name stands for SUPERLIGHT, and it is just that. Created using GORE-TEX® fabric with "paclite® technology" in order to keep this jacket water and wind proof while shedding some of the size and weight. Arc'teryx refers to this as a "less abrasion resistant textile" which really just means it is less durable than your average rain jacket. This doesn't mean the jacket feels flimsy, it just only has "mini ripstop" protection, versus full. While we wouldn't recommend taking a chainsaw to the jacket, it should hold up against regular wear and tear.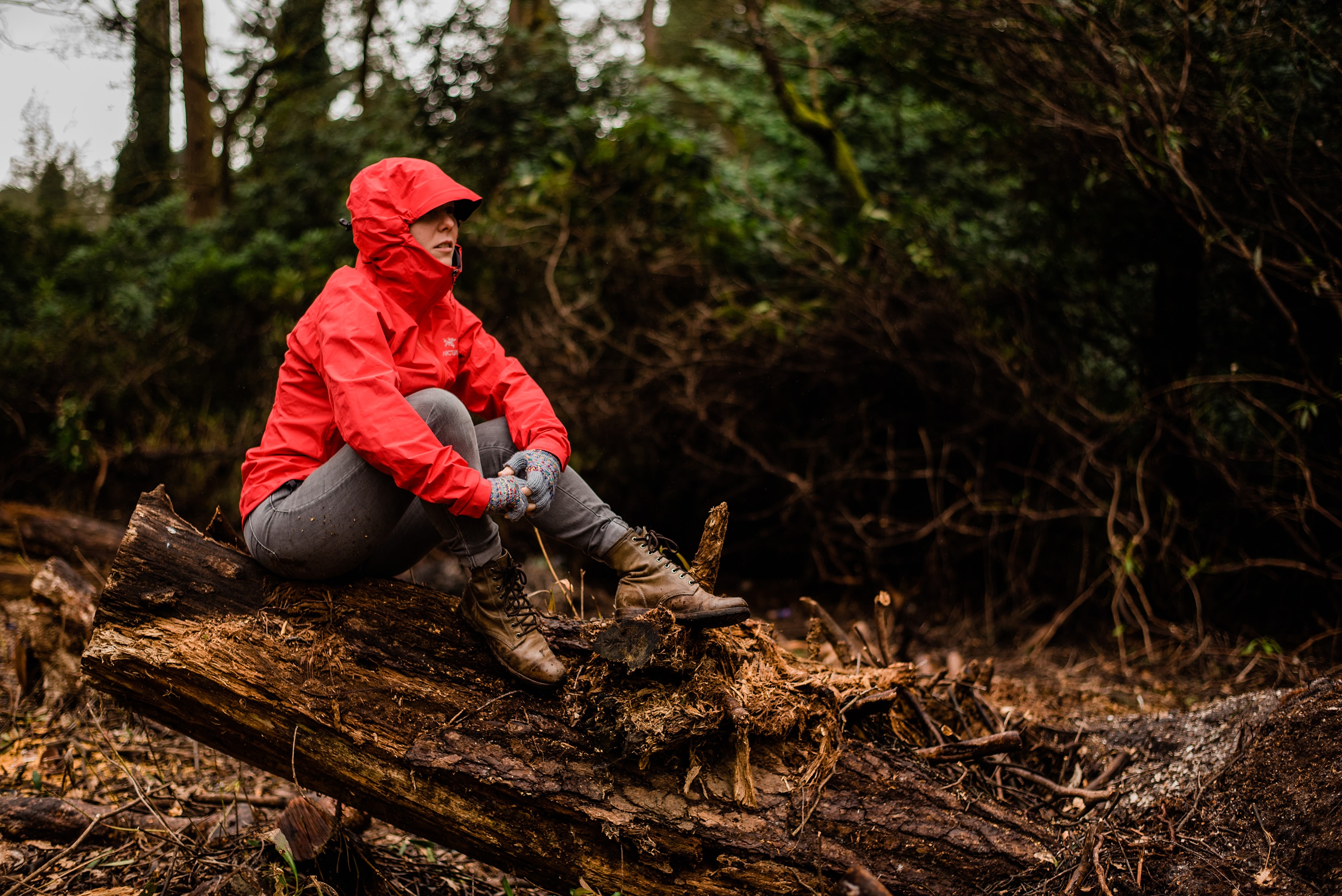 Another smart design element to help cut down on the bulk is the silhouette. Each jacket is designed with a trim fit, and is gender specific. We've been testing the Women's Beta SL, but the men's looks equally amazing with a similar fit. With a trimmer figure, the Beta SL takes a little less space on your body and in your bag, however, if you don't have an athletic build, consider sizing up your jacket so it's not too snug in any one area. Our main reviewer, Frances (5'5", 120 lbs)" typically wears a small, but she sized up to a medium and is happy with the fit and cut.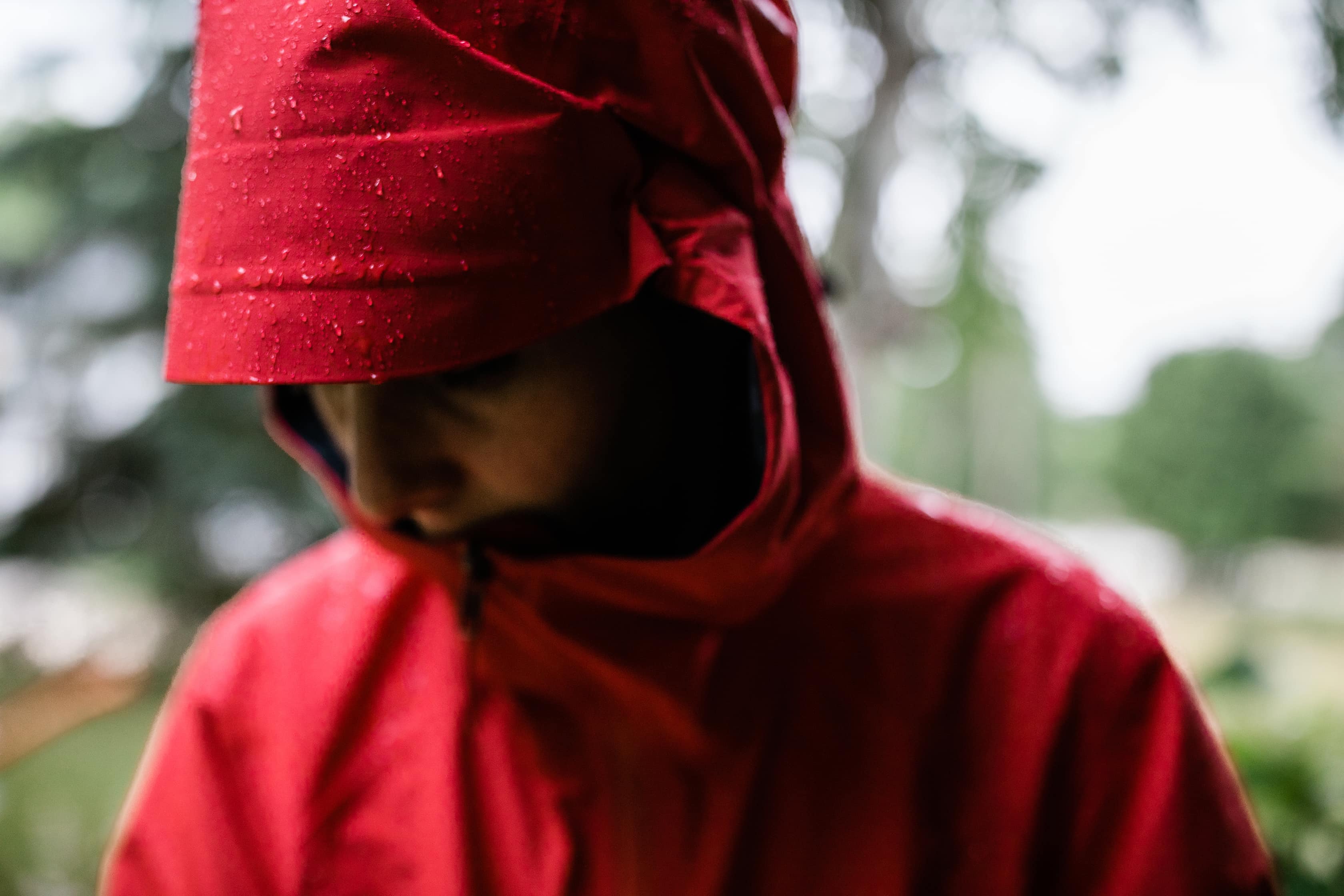 As it is intended to be an active wear jacket, the slimmer cut also helps keep it performing by not having too much fabric getting in the way of your activity, as well as improving the breathability. They didn't forget about your armpits, they kept the gusseted underarms to help you feeling free to move the way you want to. Yes, you can still do the Macarena even in a downpour (we've tried it, but unfortunately don't have a video as proof – sorry).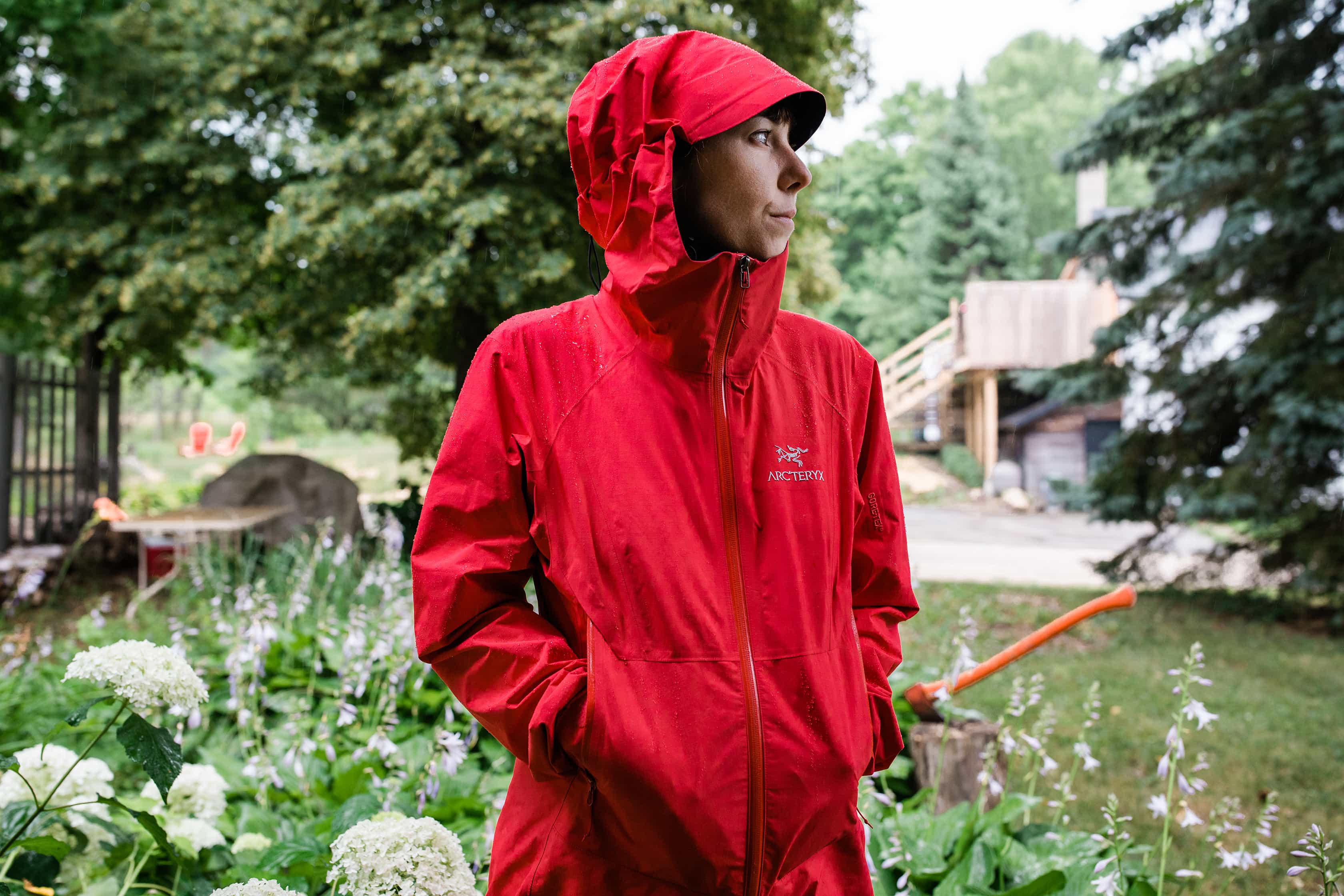 The Beta SL has a fairly long hemline as well as a slightly asymmetrical cut which ensures it covers your ass as completely as possible. This is a feature not found in many other generic rain jackets, and comes in handy when the rain is coming down hard. No more shelf to collect all the water, it just rolls right off.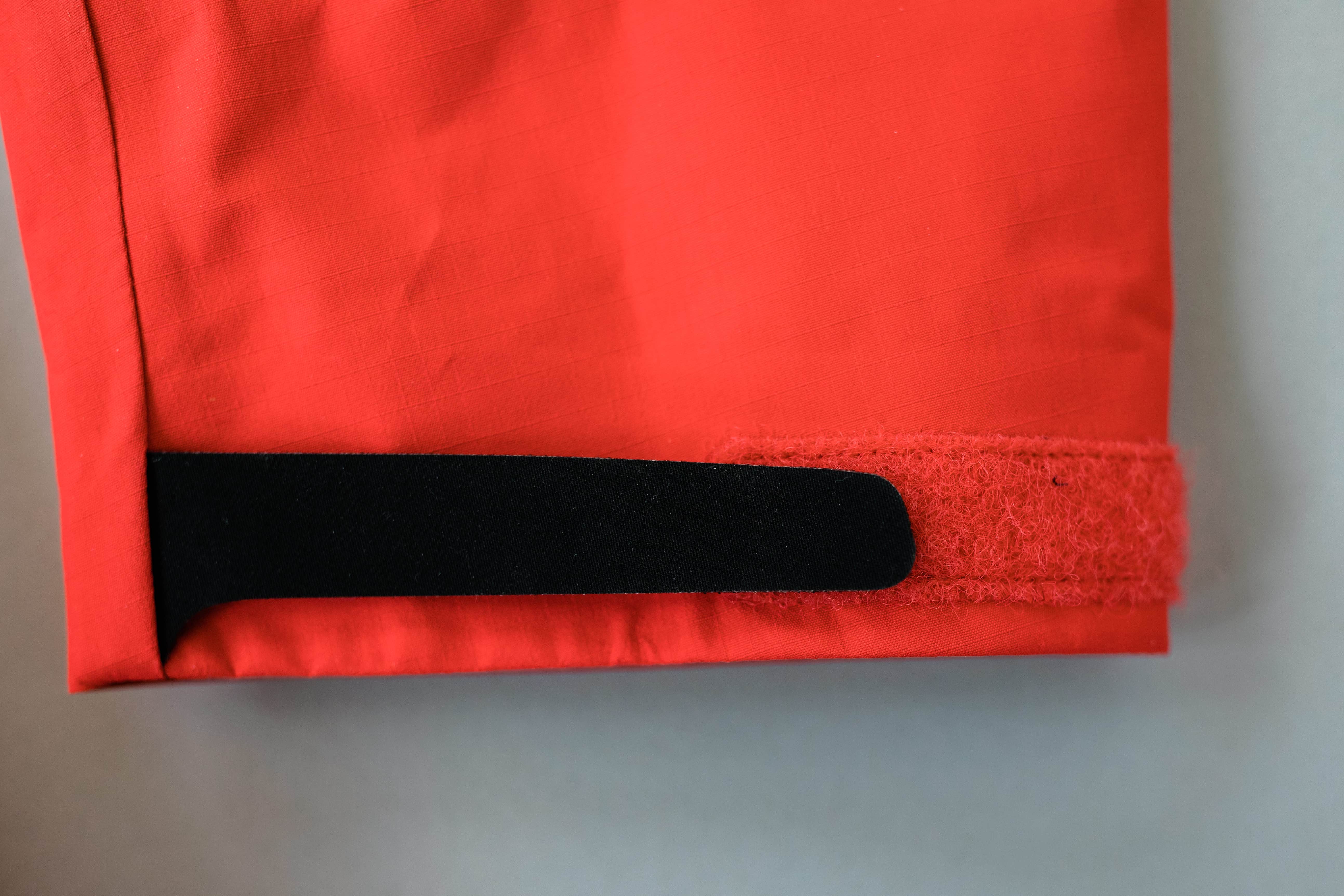 There are three main parts of the jacket that are adjustable: the hood, the sleeve opening and the hemline. These are help fit the jacket to you a little more tightly to keep the wind and the rain out. As this is an active wear rain jacket, the sleeves are quite long, so being able to cinch them in at the opening keeps them in place for anyone with t-rex or normal arms. If you have a +4 ape index, well, you're in luck this jacket – was made for you. The hood is also quite large, so being able to adjust it's depth, as well as it's opening size is handy. If it's a particularly harsh rain storm you catch yourself in, you can cinch the opening down so that just your eyes and nose are visible.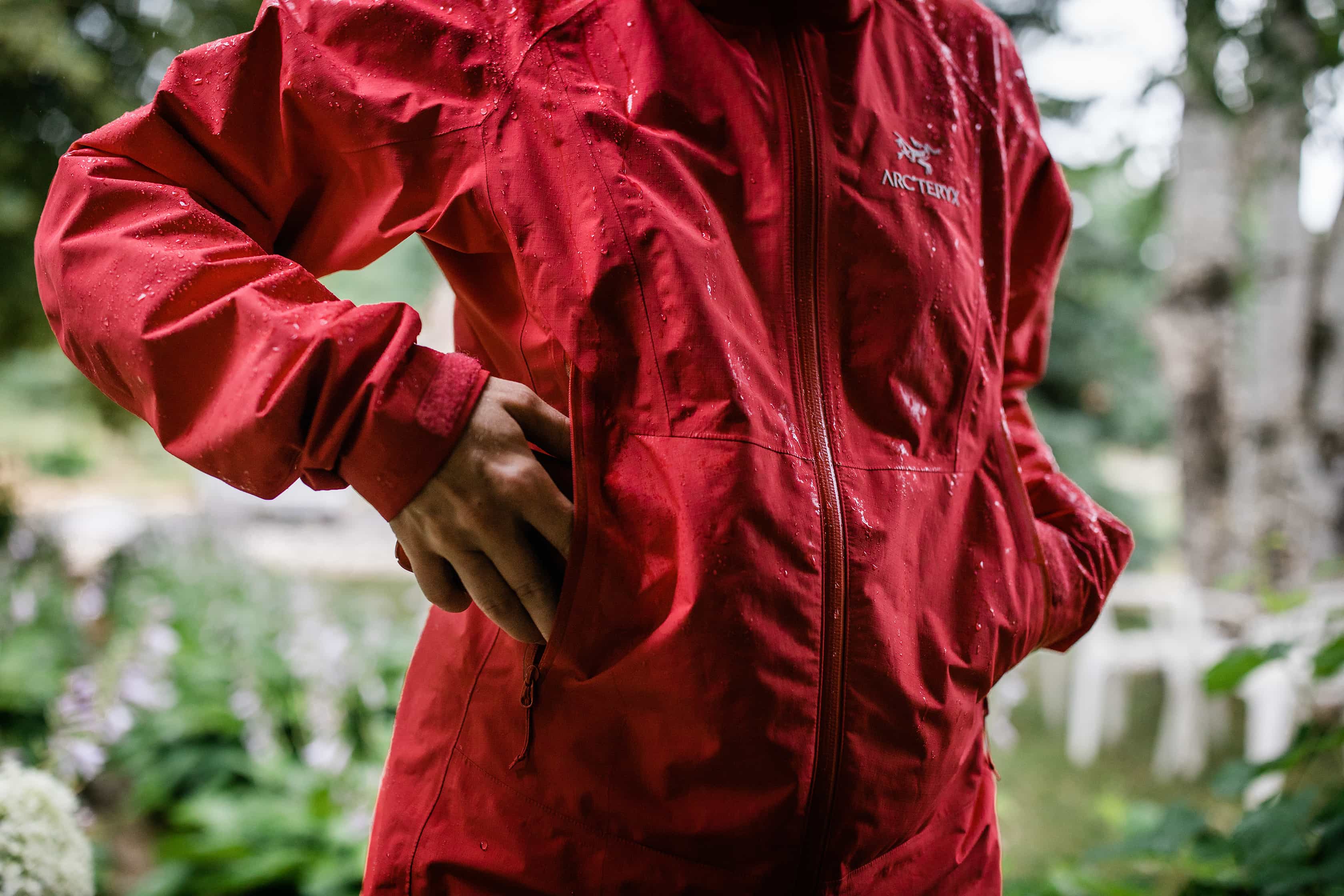 The jacket has two good sized pockets with "WaterTight™" zippers. They are big enough to carry your hands, a small notebook or your cell phone. Arc'teryx does warn that while the zippers are watertight, they are not waterproof and you may want to refrain from keeping anything in there that can't get wet. So maybe toss your cell phone in a little baggie first before tucking it in there. Luckily, your hands won't mind if they get a little damp. You may also notice the lack of zipper pulls on all of the zippers on the jacket, this is to help eliminate some of the weight. It may take some getting used to closing and opening these without the comfort of a pull, but it's not really much of an inconvenience.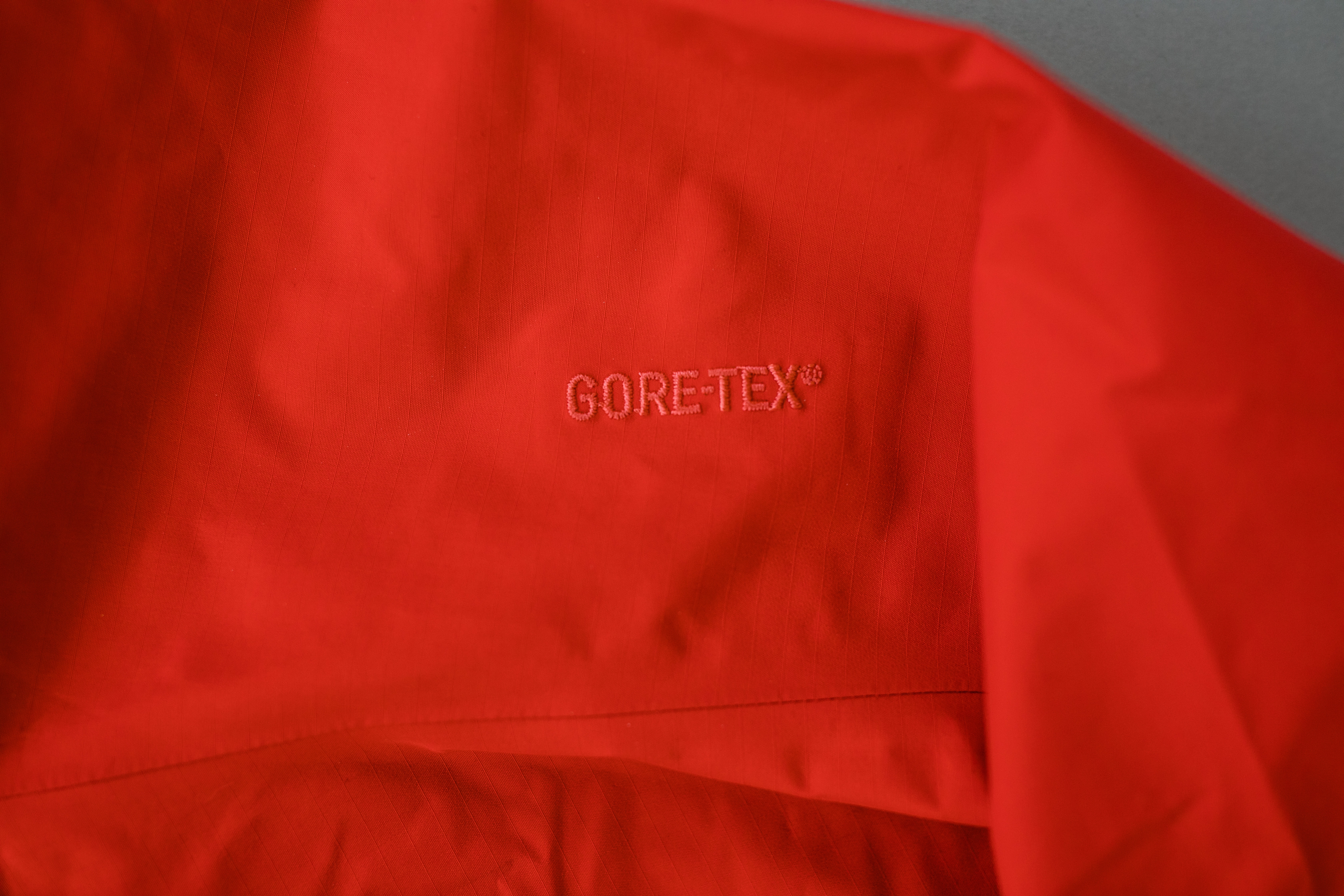 The Beta SL is made with "N40r GORE-TEX®" which is synonymous with durability, waterproof, windproof, and still breathable. This fabric does require a little bit of babying to ensure it stays waterproof. Depending on how often you use your jacket and how hard you are on it, you will want to wash it fairly regularly to keep it water and wind proof. It is machine washable, but you'll want to make sure you are using the right cleaning product. Most technical apparel washes will do the trick, like "Granger's Performance Wash", or you can opt for a gentle detergent. Avoid anything with fabric softeners, colorants, bleach, or smelly scents. It's always best to do a second rinse for your "GORE-TEX®" clothing to make sure all of the detergent is gone.
In case you forget this info, the jacket does come with care instructions on how and when to wash your jacket. It's best to stick to the recommendation if you want your jacket to last. If your jacket does start to lose it's waterproofing, despite your best efforts, you can re-apply DWR (Durable Water Repellent) to extend it's life. There are two options for reapplying DWR, you can either get a spray on or a wash in. Make sure to follow the instructions from the manufacturer to ensure you aren't using the spray on as a wash in, or vice versa. It should say right in the name which one it is, like it does with Nikwax TX Direct Wash-In.
J/k. We have a video.
Usage Timeline
Initial Usage
Condition: Excellent
Madly in love with the cut and practicality of this.
1 Month of Use
Condition: Excellent
No wear or tear after some light travelling.
2 Months of Use
Condition: Excellent
No issues after a month of travelling in the rainy UK with regular wear. Loved how small it packed up.
3 Months of Use
Condition: Excellent
6 Months of Use
Condition: Excellent
No complaints whatsoever. Crushing hard.
Access the Pro Community Discussion
Get your questions about the Arc'teryx Beta SL Jacket answered from our team and the Pro Community right here on the page. Plus, join discussions with other members about gear, guides, and more.
Other Clothing & Accessories Reviews