REI 650 Down Jacket 2.0 Review
The warmth-to-weight ratio of the REI 650 Down Jacket 2.0 is hard to beat and we're digging its aesthetic—we only wish it compressed smaller.
Our Verdict
Unlock the Pro Summary
Save time. Get access to brief summaries of our reviews so you can browse and make decisions more efficiently.
Pros
Phenomenal warmth-to-weight ratio
Packs into its own pocket
Down is certified to the Responsible Down Standard (RDS)
Cons
Doesn't compress as small as it could
Hem cannot be tightened
Sheds feathers
Recent Pack Hacker Video
Technical Details
Weight (oz)

11 oz (311.8 g)

Notable Materials

Down, Nylon, YKK Zippers

Manufacturing Country

Vietnam

Warranty Information
Buying Options

$69.93

$69.93
Full Review
Whether you live in a place consumed by snow and frigid temperatures for months every year or live for traveling to said places, you're going to need a jacket. The REI 650 Down Jacket 2.0 is a solid option to keep you nice and toasty as the weather rages around you.
We've been testing this REI down jacket for a month and counting as winter has descended upon Detroit, Michigan and taken it with us on a chilly climbing trip—and we've been loving every second of it.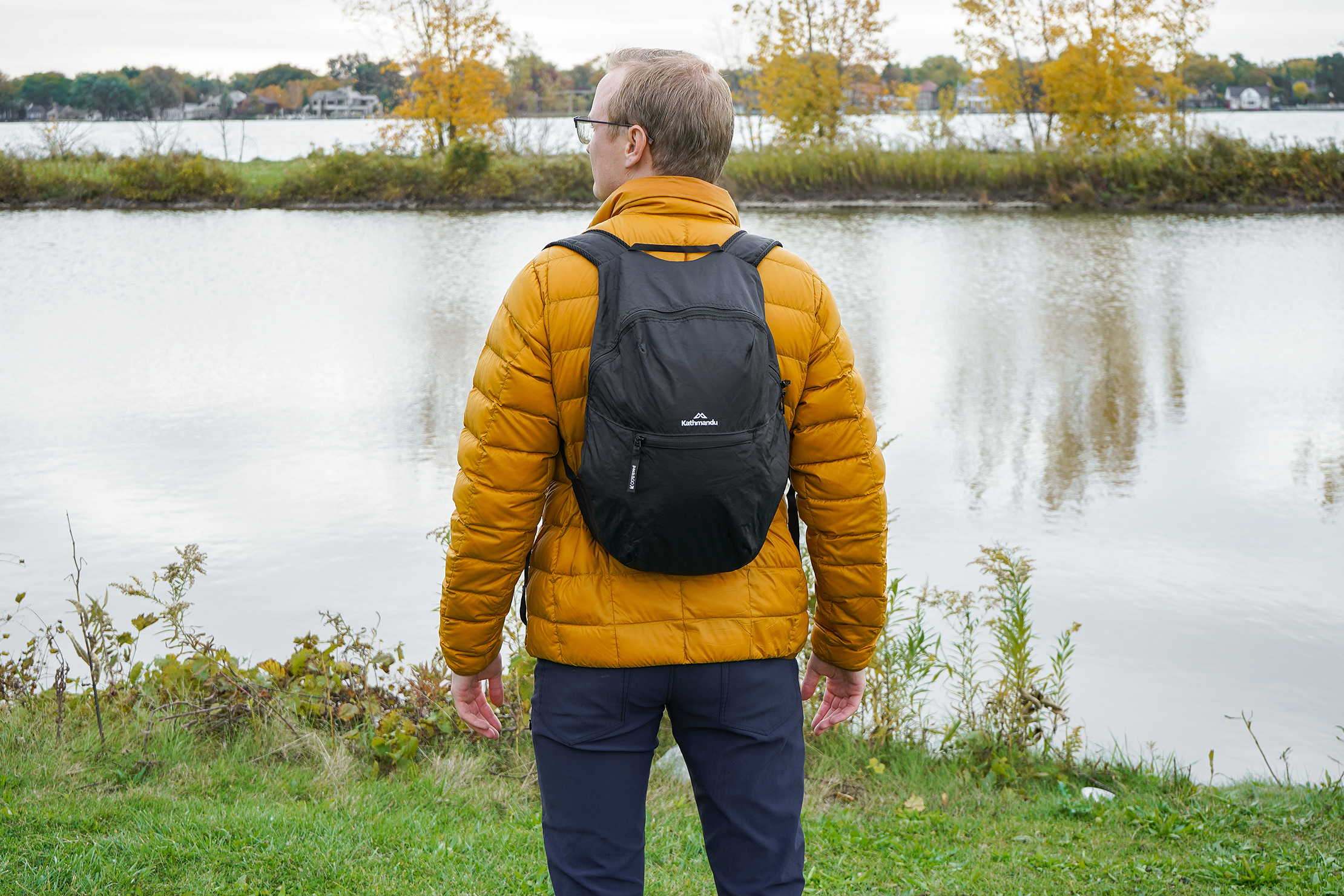 Before we get into the full review, we should note there's also a women's version of the 650 Down Jacket 2.0 available. It's practically the same, although ever-so-slightly tailored to better fit women's body types and available in more colorways. You can also pick up this jacket with a hood, fittingly called the REI 650 Down Jacket 2.0 Hoodie.
With that said, let's check it out.
Materials & Aesthetic
We've received numerous compliments on the REI 650 Down Jacket. And that's primarily due to the color. The men's jacket is available in Black, Blue Nights, Deep Red, Olive Green, and Rustic Gold. We've been testing the latter, Rustic Gold (which we lovingly refer to as Lavish Mustard here at Pack Hacker HQ).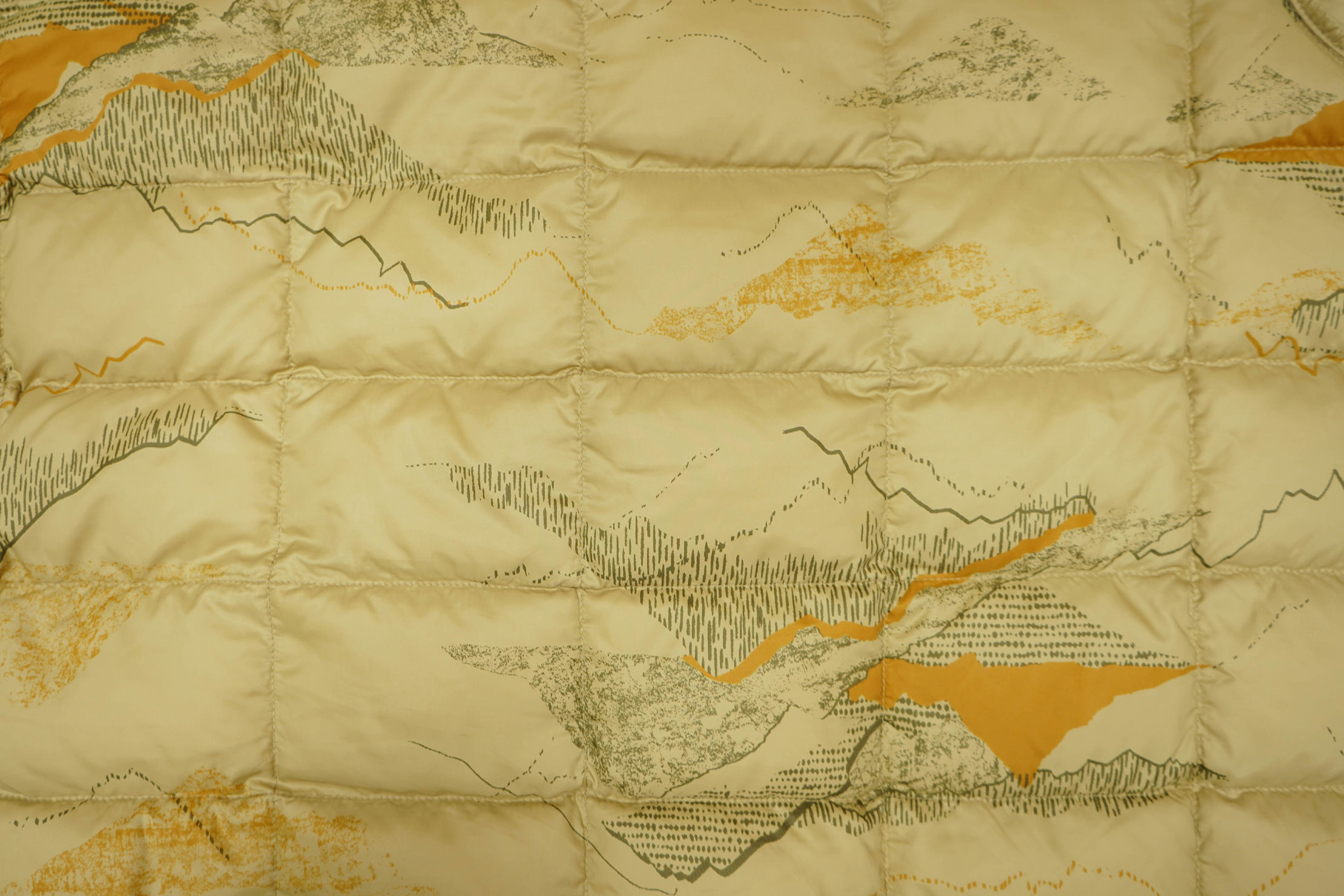 It has an old-timey, some might say rustic vibe, reinforced by the antique map/mountain print on the interior that's exclusive to this particular colorway.
This jacket has a standard fit, hitting slightly beneath the hips with enough room for a warm base layer. But it's also tight enough to throw a rain shell overtop if need be. The bottom hem is elasticated, but unfortunately can't be tightened to help trap your body heat on those really, really cold days (which is actually not the case on the women's version, which has drawcord-adjustable hem). We've found that the fit is good enough that you don't lose much heat this way—at least from our testing—but that adjustability is always nice to have.
We're digging the fact that it zips up to your chin, fully protecting your neck. And it has stretch cuffs, which help keep snow out.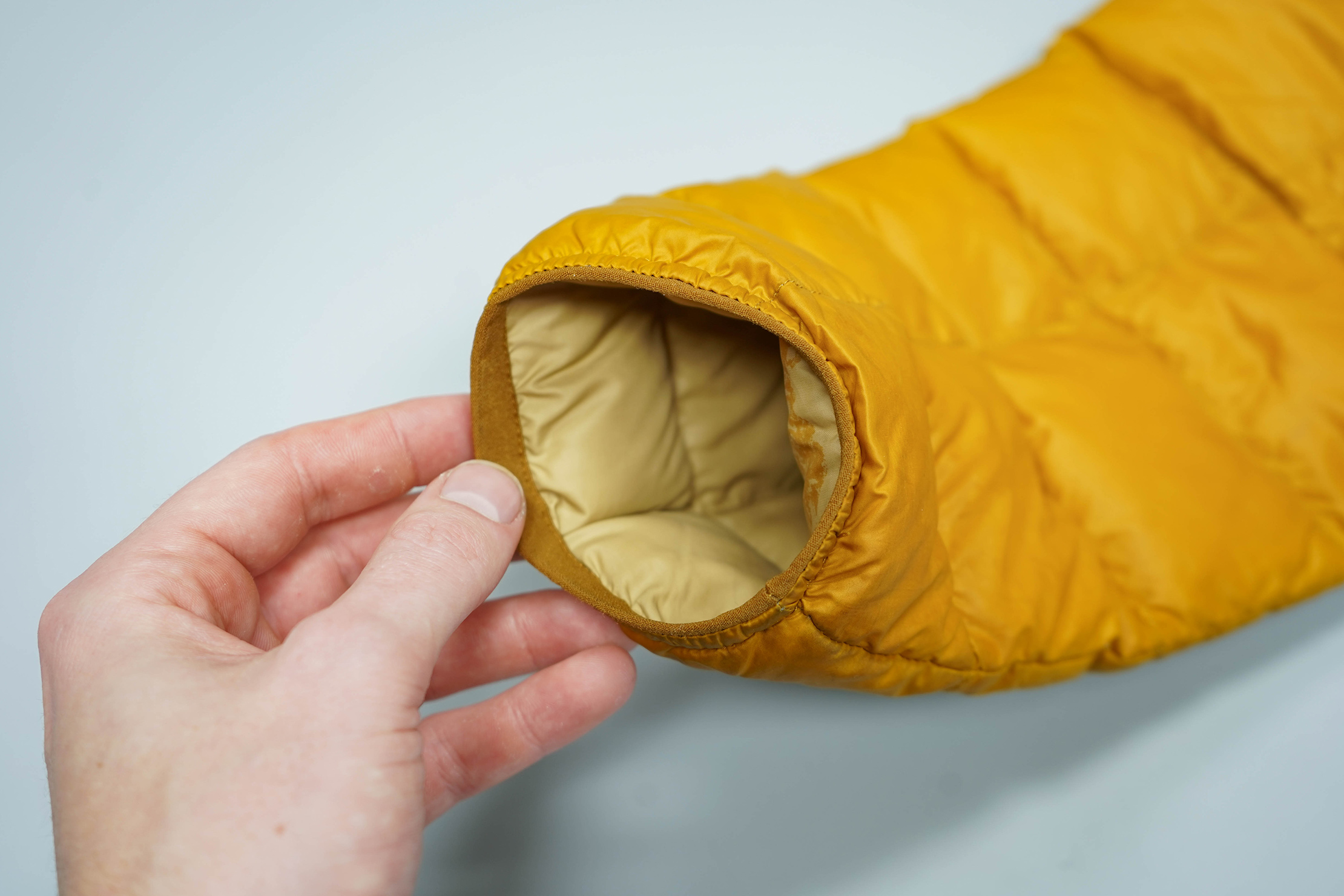 The jacket insulation is made using real down, not synthetic down. So not the best jacket if you're looking to avoid animal products (may we suggest the Patagonia Micro Puff or Nano Puff).
REI does state that they use down certified to the Responsible Down Standard (RDS). This third-party certification ensures the duck and geese behind the down have not been subject to unnecessary harm, including live-plucking, molt-harvesting, and force-feeding. We definitely appreciate companies that pay attention to the welfare of the animals involved in making their products, so our hats off to the folks at REI.
Down is renowned for its unbeatable warmth-to-weight ratio (although synthetics are catching up). This jacket weighs 11 ounces yet keeps you toasty on days that dip below freezing. The REI 650 Down Jacket does shed feathers—as do most down jackets—which is far more noticeable if you're wearing darker clothing beneath it.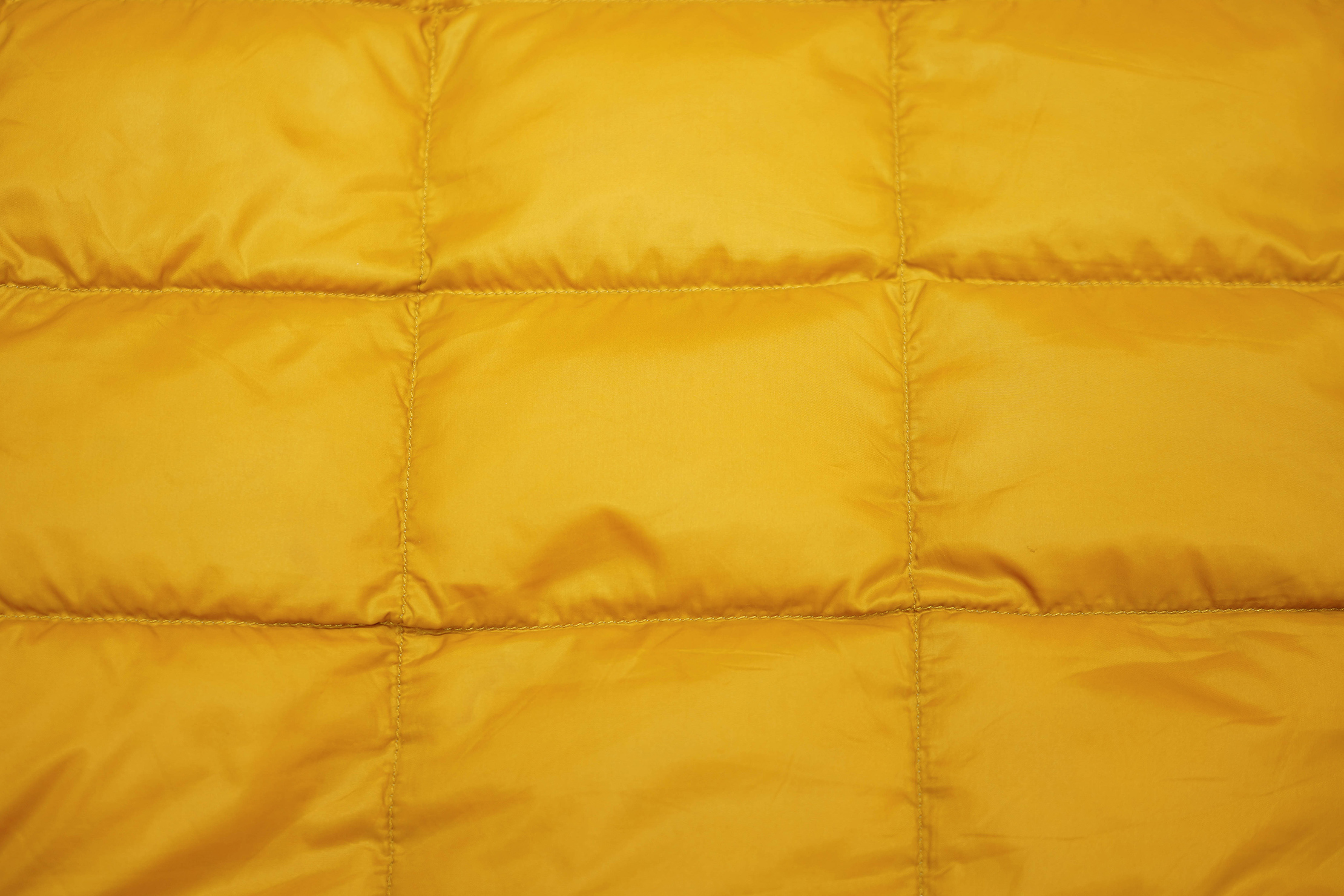 The fabric is made from recycled nylon taffeta (although it's unclear what percentage of the nylon is recycled), which is then treated with a durable water repellent (DWR) coating to protect you from light rain and snow—definitely a plus since winter and snow go hand in hand. It's also pretty good with wind resistance. That said, if you're going to be hiking a ridgeline on a snowy, windy day, or you simply like to be extra warm, you'll want to toss a rain shell over the jacket.
And the jacket is lined with bluesign® approved nylon taffeta, which is a certification that ensures the fabric is produced in an environmentally and socially responsible way. We can always get behind that!
Features & Usage
The number one thing the REI 650 Down Jacket 2.0 has going for it is its exceptional warmth. It's been keeping us toasty here in Detroit and saved the day on a cold trip to the mountains (more on that later).
Another great thing about this jacket is that it's packable. It weighs almost nothing and packs into its own pocket. Now, the pocket that it packs into is rather large, meaning the jacket doesn't get as small as the down allows for. Don't get us wrong, it's still small, but it has room to be even smaller. We've thrown a velcro strap around the jacket to further compress it, which has worked well. It's a great hack for when you have limited space in your pack (and, hey, it even rhymes).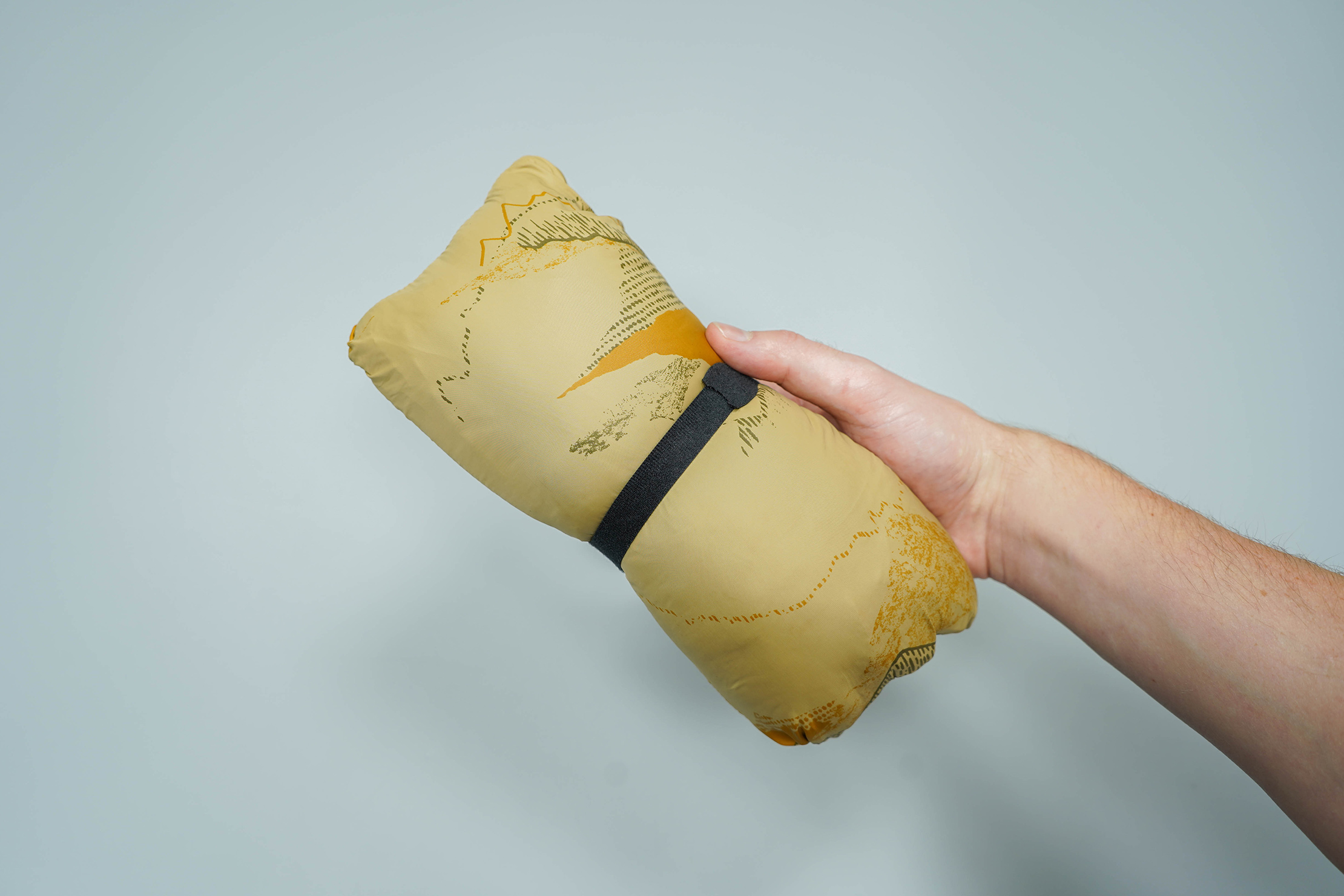 The other pockets on this jacket are all pretty standard. There are two zippered exterior pockets angled to fit your hands—a major plus—but also work for a phone, wallet, etc.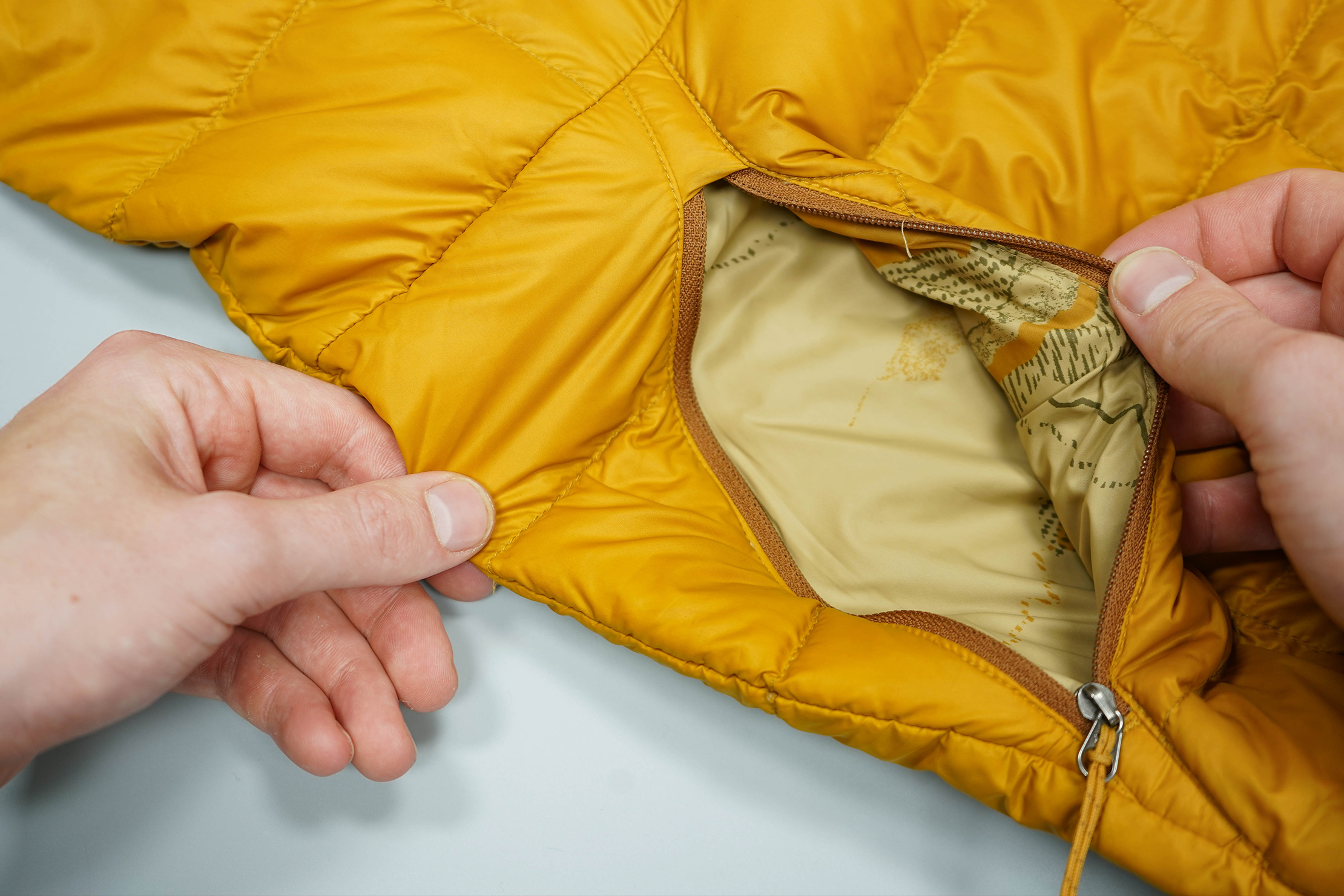 And there are two gigantic elasticated interior pockets (the jacket packs into the left-hand pocket). These pockets are ideal for larger items that don't weigh much. Think trail map or boarding pass. We've tried it with a water bottle, which fit, but didn't work out as it weighed down the left-hand side of the jacket way too much.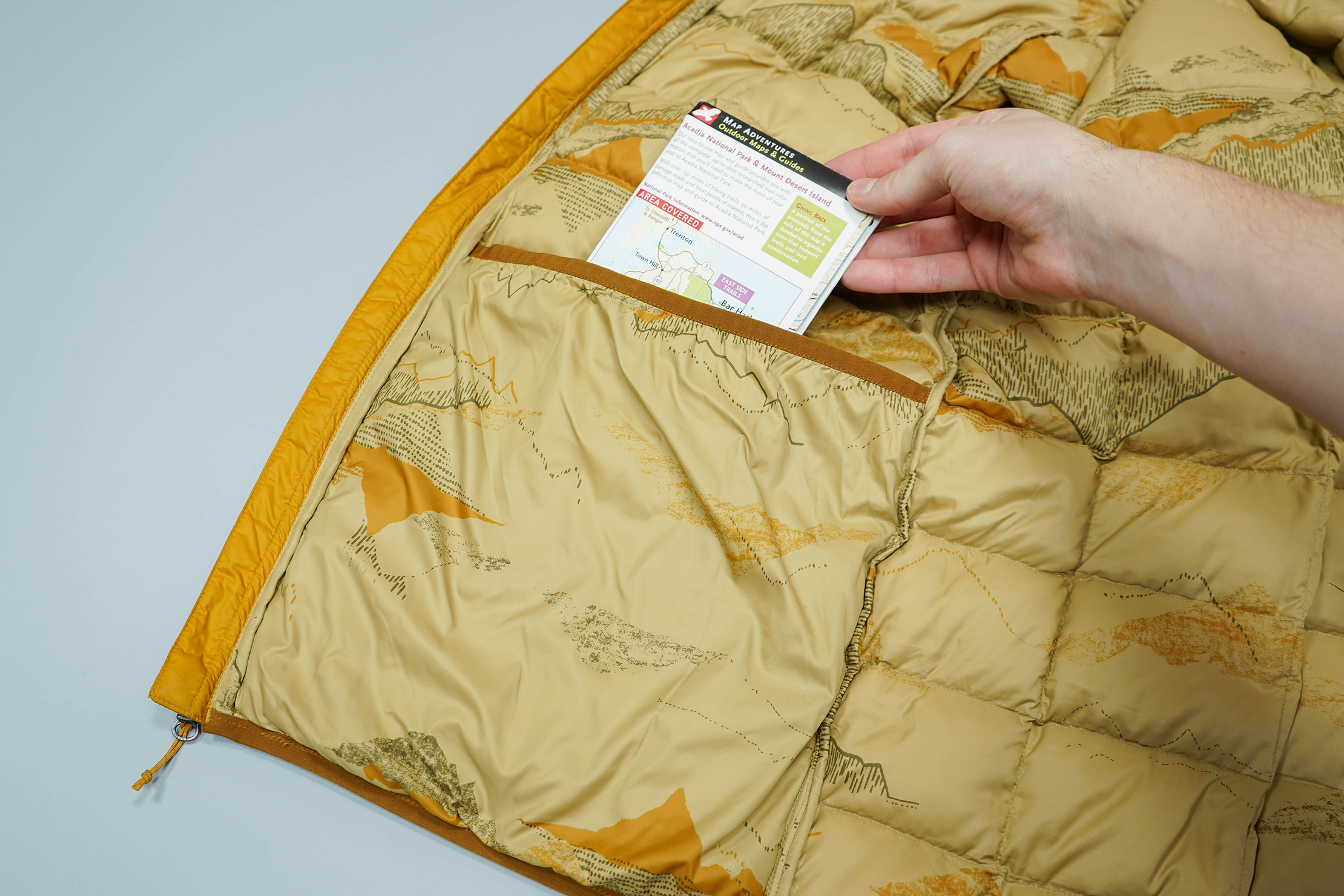 These don't zip either, so we don't recommend storing anything here that you wouldn't want to fall out when you take the jacket off.
Durability & Testing
We've been testing the jacket for a month in Detroit, Michigan and taken it with us on a climbing trip to The Red River Gorge in Kentucky where it was up against nights that dipped to 25 °F. It was the warmest jacket in the group and had to be passed around to ensure everyone had a moment of reprieve from the brutal temperatures.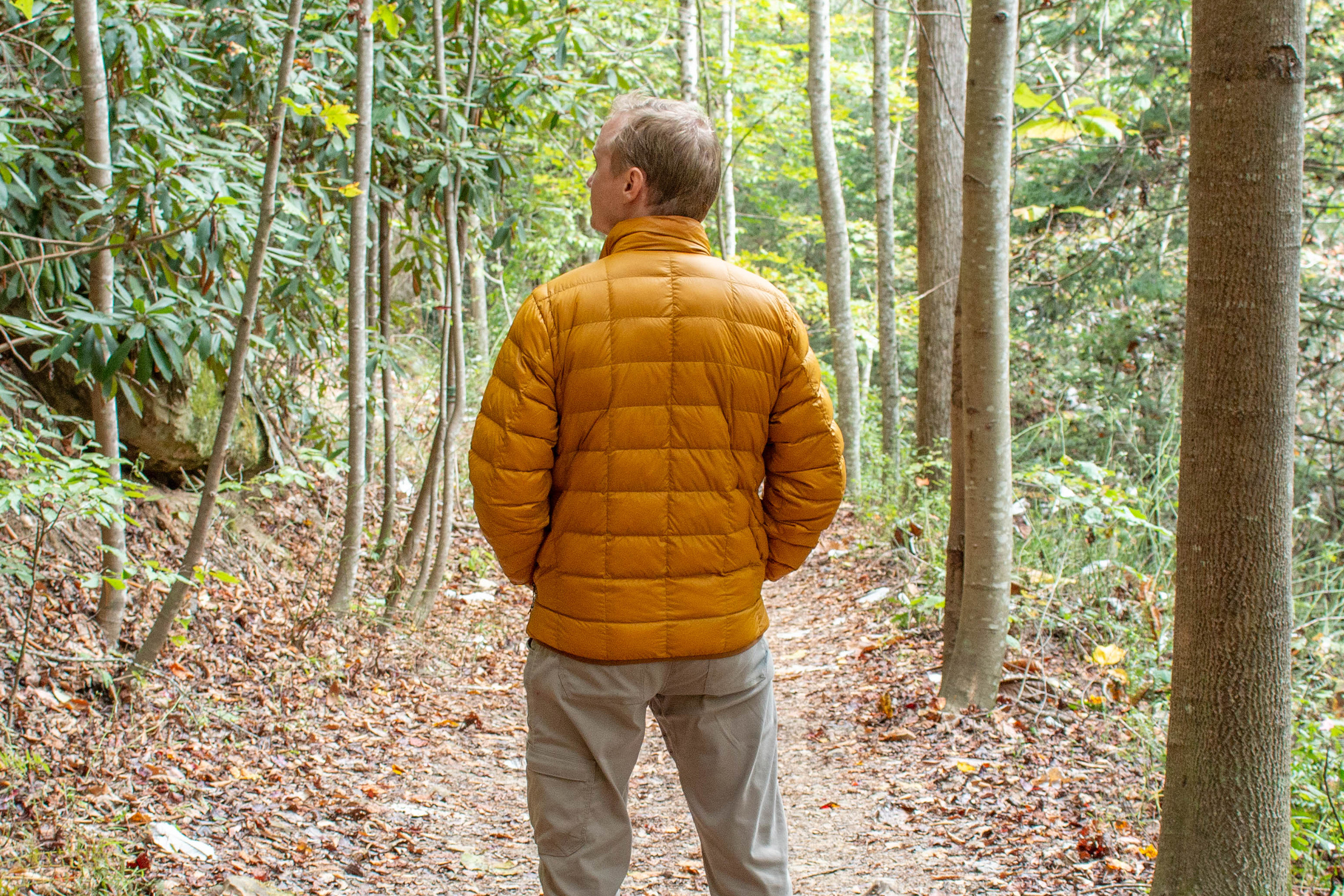 REI is known for creating well-crafted gear from quality materials, so we expect this jacket to continue to be our go-to for many winters to come. We'll make sure to keep you updated in the Usage Timeline below.
Usage Timeline
Initial Usage
Condition: Excellent
Very warm but lightweight outer layer
Packs down into its front left pocket
Love the colors and design
2 Weeks of Use
Condition: Excellent
Digging the warmth-to-weight ratio.
1 Month of Use
Condition: Excellent
Access the Pro Community Discussion
Get your questions about the REI 650 Down Jacket 2.0 answered from our team and the Pro Community right here on the page. Plus, join discussions with other members about gear, guides, and more.
Other Clothing & Accessories Reviews