Congrats on starting, resuming, or going back to college! Getting to class, participating in extracurriculars, or jumping between your classwork and job is a lot easier when you don't have to worry about how to get your gear from one place to the next. We're here to help!
Before we dive into the list, you must decide what you want from college backpacks. Are you going to be carrying a laptop? If so, how many inches is it? You'll need a pack with a compartment that can accommodate that. Will you have books, and if so, are they thick or heavy? This will dictate how big your bag needs to be. Will you use this pack exclusively for class, or do you want to use it for the gym, intramurals, and work, too? This may change what features you look for when making a purchase.
It's also important to know what you want out of your backpack. Do you want something that gets the job done, or do you want it to match your style, too? Maybe you're looking for something to take to an interview or a student conference—the options are endless.
Hopefully, you have thought about what you will use this backpack for. Let's dive into the list!
1. Fjallraven Kanken Laptop Backpack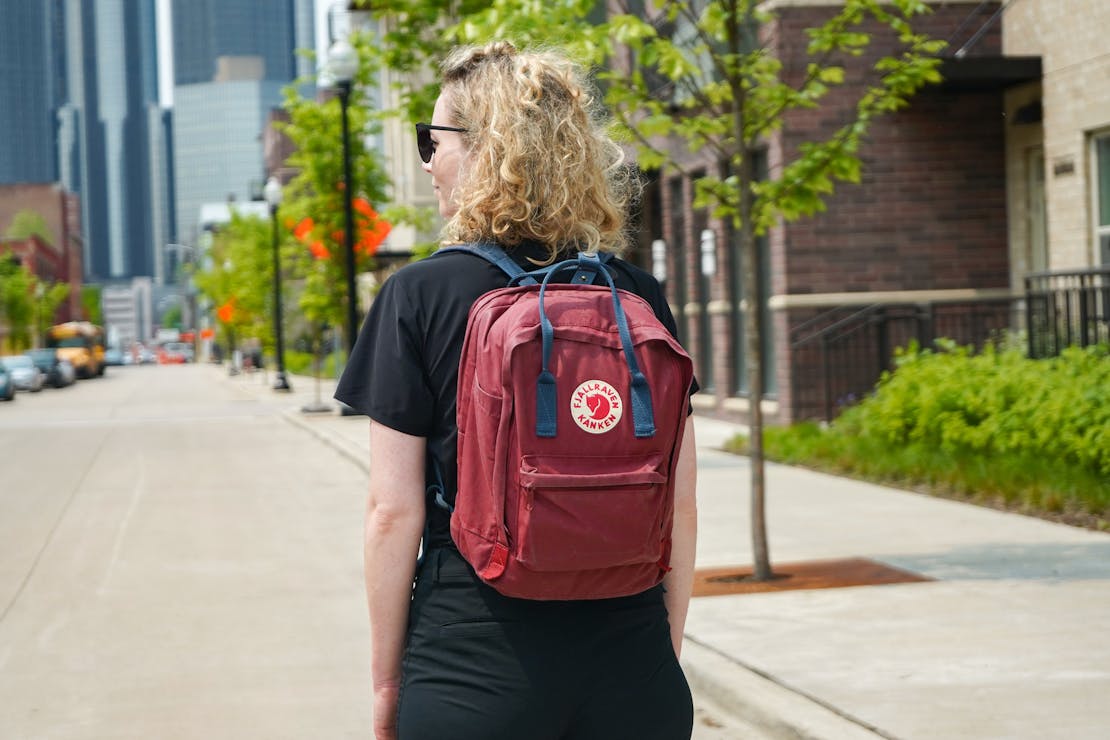 The Fjallraven Kanken Laptop Backpack is the perfect mixture of comfort and cuteness; plus, it was designed to carry a laptop, which makes it ideal for heading to class. The shoulder straps are comfortable, the laptop compartment is easily accessible, and the handles on the top of the pack make it easy to hop from table to table at the library.
In testing, the materials have faded over time. They're still just as durable, and it took three years of use to happen, but if you're an incoming freshman looking for a four-year companion, it's worth noting.
The laptop compartment can hold up to a 13" inch computer, which is all most students need. However, if you have a larger size device, they make bigger sizes of this same exact style backpack. We think it's a cute way to get your gear from point A to point B comfortably, making it one of the best college backpacks on the market.
Why We Like It
It blends cuteness with comfort
Has a dedicated laptop compartment
What You Should Know
The material will fade over time
Side pockets are very small
See Full Review & Buying Options
So there you have it! Some of the best college backpacks on the market. Hopefully, you've found the pack to help you through the next two, four, or six years of your collegiate career. Good luck!