Small In Size. Big In Warmth.
Skiing down the slopes of epic mountains. Snowshoeing through the backcountry. Strolling along the streets of a city as pinpricks of snow brightens the air. Traveling to colder climates can be just as fun as "chasing the sun"… as long as you're prepared. And what's the most basic cold-weather necessity? A jacket, of course.
In this post, we're not going to talk about ordinary jackets. No, we're going to talk about packable jackets, which are amazing for travel because, as the name suggests, they're packable.
The definition of packable changes with every brand. But, in general, you'll find that these travel jackets are compressible—you can stuff them into an interior pocket or separate stuff sack—and boast exceptional warmth-to-weight ratios.
Today, we're going to take a look at both packable puffer jackets and rain jackets/shells. Puffer jackets are ideal for those really cold days, while rain jackets/shells help cut the wind and keep you dry.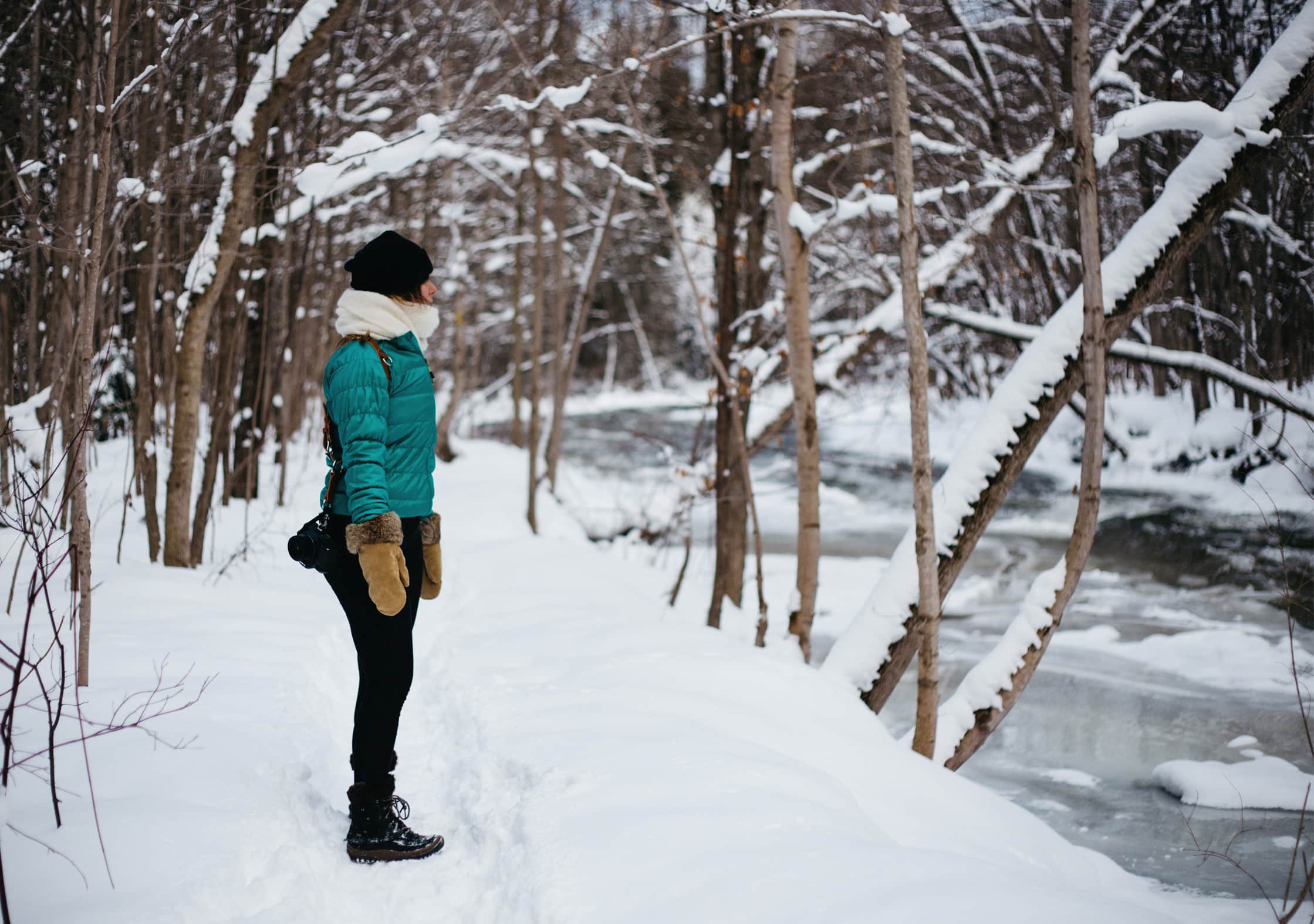 You don't need to travel with both kinds of jackets, but if you're doing some serious winter travel, or get cold easily, we suggest it. When you layer the two jackets, you'll be cocooned in a blanket of warmth, ready for any type of cold weather. Or, you know, a chilly plane ride.
And, of course, if you've packed both a rain jacket and a puffer you can use them individually whenever it's milder outside. Which means you'll be covered for all types of weather: a warm rain, light snow, sleet, and not-so-light windy snow.
One final note before we jump in—we've included puffer jackets insulated with both down and synthetic down on this list. At this point in time, down jackets typically have a better warmth-to-weight ratio, pack down smaller, and are more durable than synthetic versions (although synthetics are slowly closing the gap). On the other hand, synthetics do better in the rain—they insulate even when wet—tend to be less expensive, and are ideal for those of you avoiding animal products.
So let's get into it.
1. Patagonia Micro Puff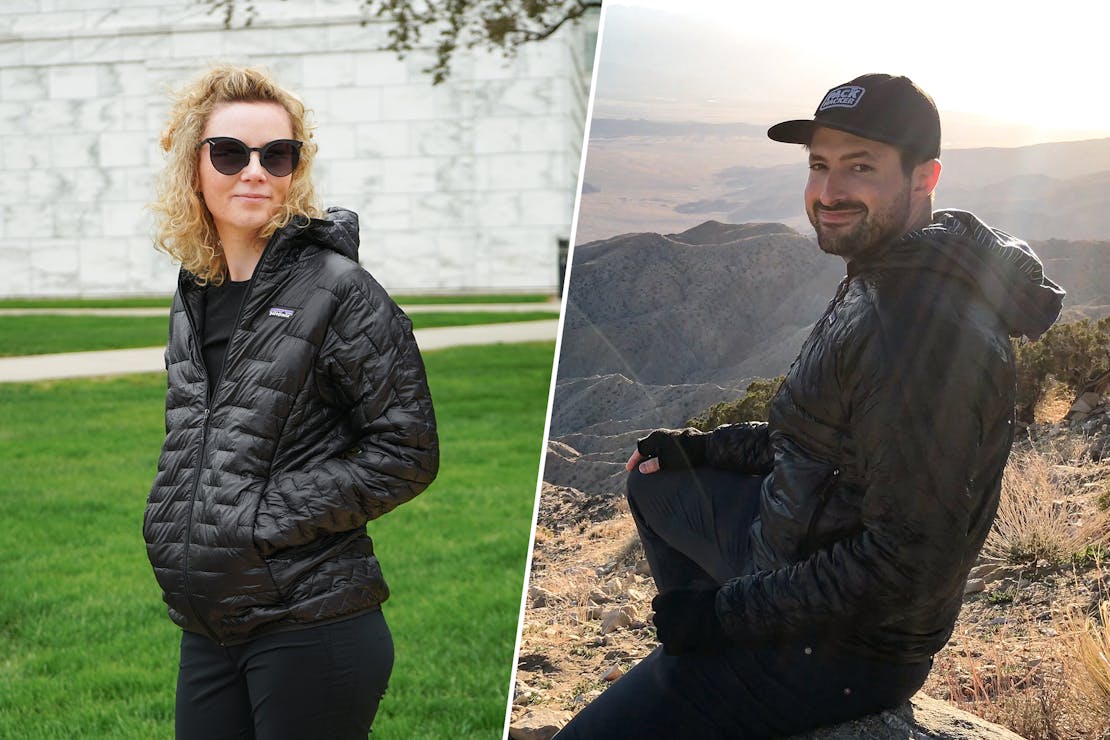 Though it'll cost you a chunk of change, this synthetic puffer jacket is exceptionally packable—it's lighter than the Patagonia Nano Puff—and made from quality materials, including a ripstop nylon shell that'll stop any small tears from becoming jacket-ruining holes. Although, since it's so lightweight, you should still be careful with it. It's finished with a DWR coating to protect you from winter's plethora of precipitation, but don't mistake it for a rain jacket—trust us. It's more of a midlayer than an outer-layer and works the best in temperatures hovering between 35-50 degrees. For anything colder, we recommend layering.
See Full Review & Buying Options
2. Uniqlo Ultra Light Down Jacket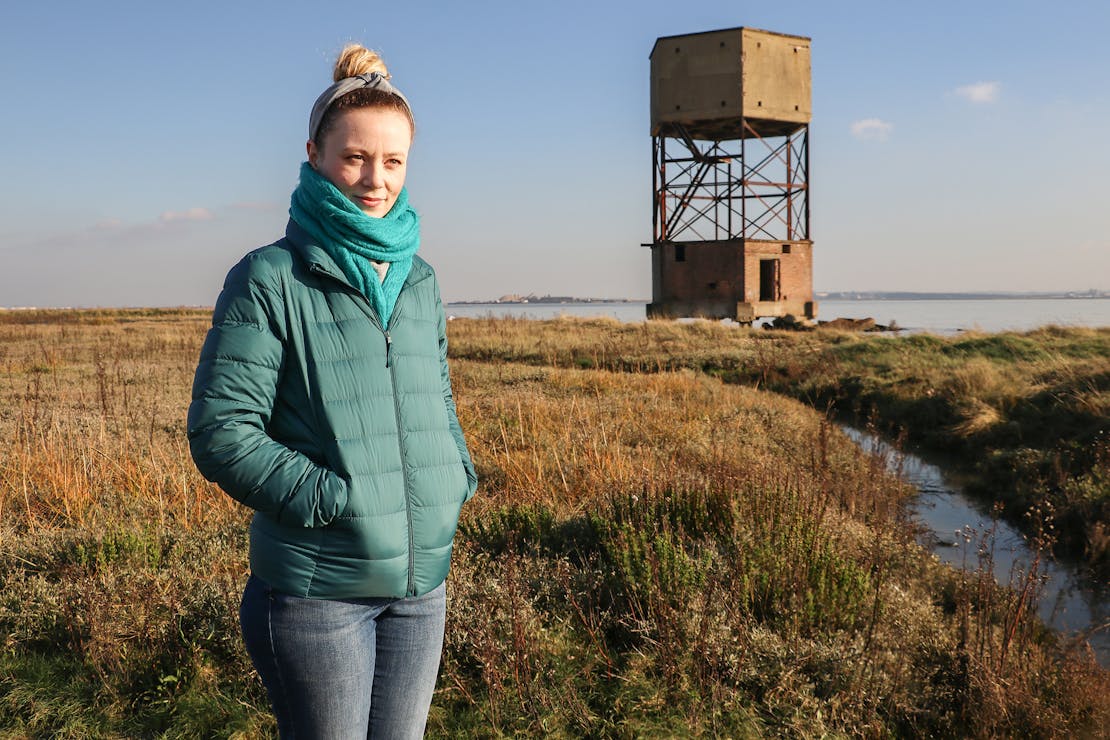 This ultra-light down jacket lives up to its name. Plus, it packs into a compression pouch that'll hardly take up any space in your pack. We're also digging the sleek look and affordable price (if you're a budget traveler, Uniqlo should definitely be on your radar). The insulation is a mix of synthetic down, real down, and feathers. Unfortunately, the source of that down is murky from an ethical point-of-view—although we're happy to report that Uniqlo says it plans to use down certified by Responsible Down Standard (RDS) by 2020.
See Full Review & Buying Options
3. MEC Uplink Jacket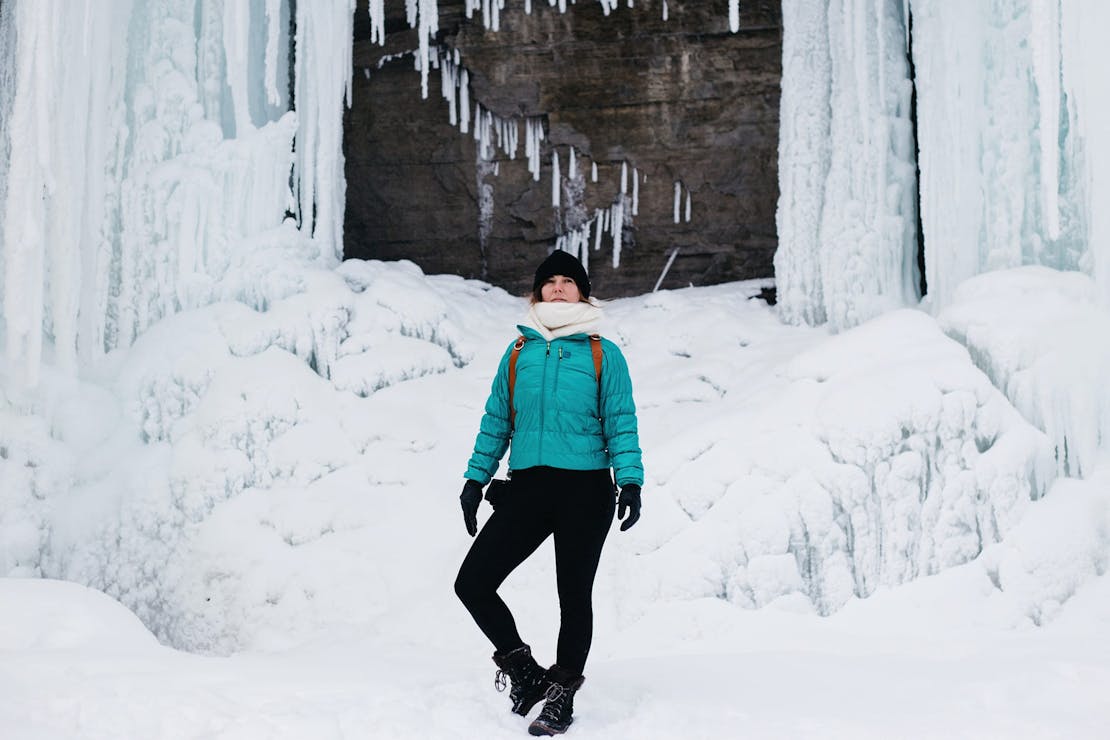 Mountain Equipment Co-Op is basically the Canadian equivalent of REI and its products are all made with sustainability, social responsibility, and quality in mind. This synthetic jacket is made with durable materials—including a ripstop polyester exterior and PrimaLoft One microfiber insulation. It's also lightweight, water-resistant, and packs into its own pocket. It's not the world's warmest puffer—definitely more of a midlayer—but it's so thin that layering is a cinch.
See Full Review & Buying Options
4. Amazon Essentials Lightweight Water-Resistant Packable Puffer Jacket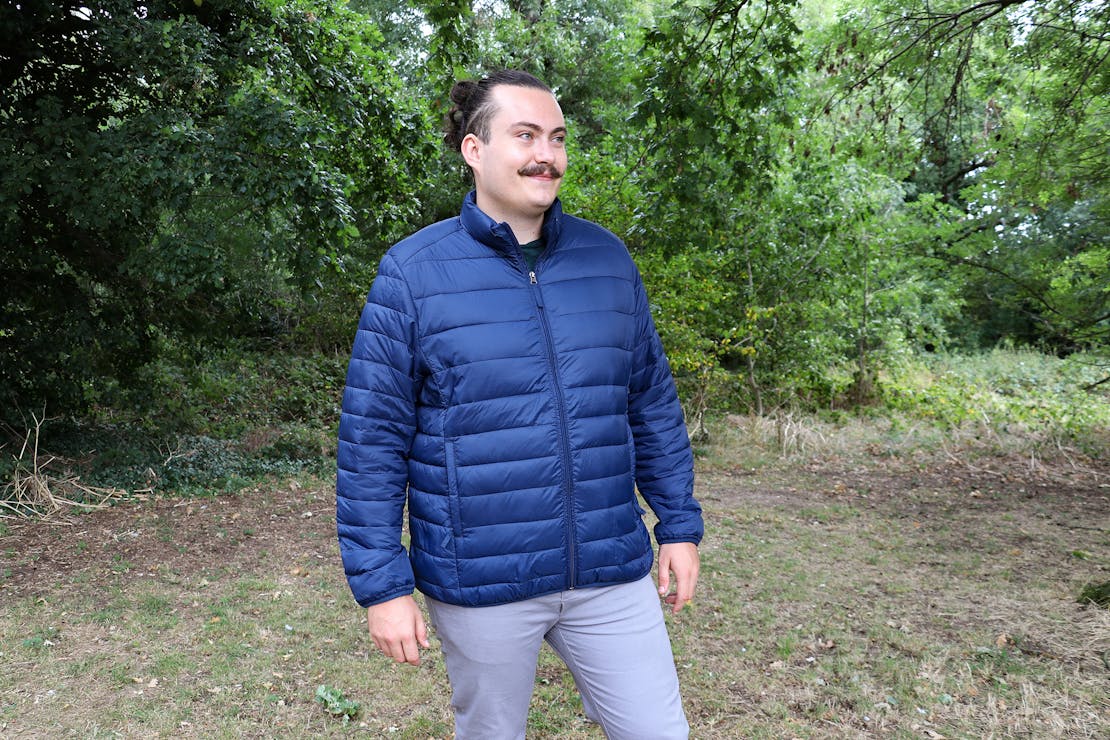 While it's not as compressible as some of the other jackets on this list, the Amazon Essentials Puffer is the most budget-friendly. And it's still super lightweight. Its water-resistance won't hold up against torrential downpours but will protect you from light rain, snow, sleet, or any combination of precipitation winter throws at you. The sourcing of the down is quite murky—and Amazon seemingly doesn't have any plans to change that. If that concerns you, you can pick up a synthetic version of the same jacket.
See Full Review & Buying Options
5. Montbell Plasma 1000 Down Jacket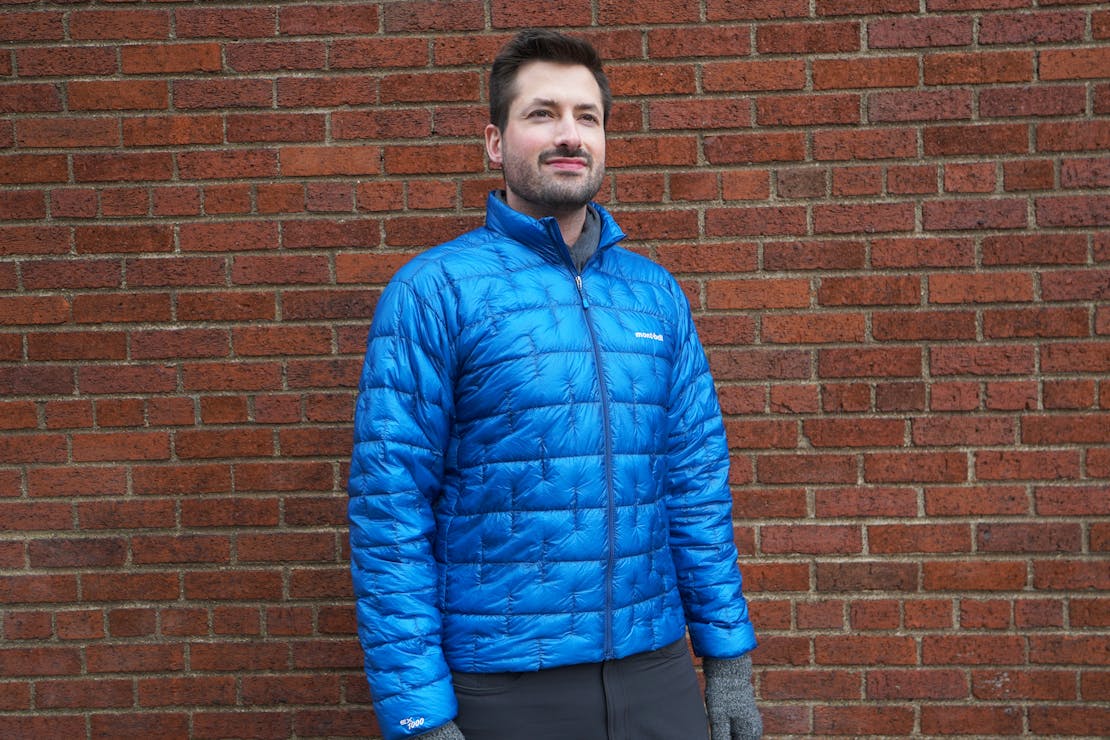 The Montbell Plasma 1000 is super warm, super compressible, and super light—we're talking extremely light, nearly half of the weight of the popular Patagonia Micro Puff and lighter than an iPhone XR (!). And, surprisingly, its low weight doesn't impact its warmth. This jacket will keep you nice and toasty on those frigid days, especially with the right layering strategy. Plus, Montbell only uses down "collected as a byproduct of waterfowl raised to meet the demands of the food industry," which is definitely a plus. The one somewhat frustrating thing about this jacket is that it doesn't have pockets, which also means it compresses into a separate pouch that's easy to lose. Sure, it helps with warmth but is an understandable deal-breaker for some of you.
See Full Review & Buying Options
6. Patagonia Nano Puff
This versatile synthetic jacket is great to have on hand for world travel. It's ideal for weather ranging from 30-50 degrees, but it's super easy to layer for colder temperatures. And it has better water and wind resistance than a number of puffy jackets on the market—Patagonia claims it, "Maintains 98% of warmth, even when wet." Plus, it stuffs into its chest pocket and is super lightweight.
See Full Review & Buying Options
7. REI 650 Down Jacket 2.0
The warmth-to-weight ratio of this jacket is phenomenal. We've tested it in below-freezing temperatures with great results (i.e. it's kept us very toasty). It's insulated with down that's been certified to the Responsible Down Standard (RDS) and contains both bluesign® certified and recycled materials, which we certainly appreciate. While it doesn't compress as small as other puffer jackets on this list, it's not going to take up much space in your pack, and it makes a great travel pillow in its compressed state (#ProTip).
See Full Review & Buying Options
8. Arc'teryx Beta SL Jacket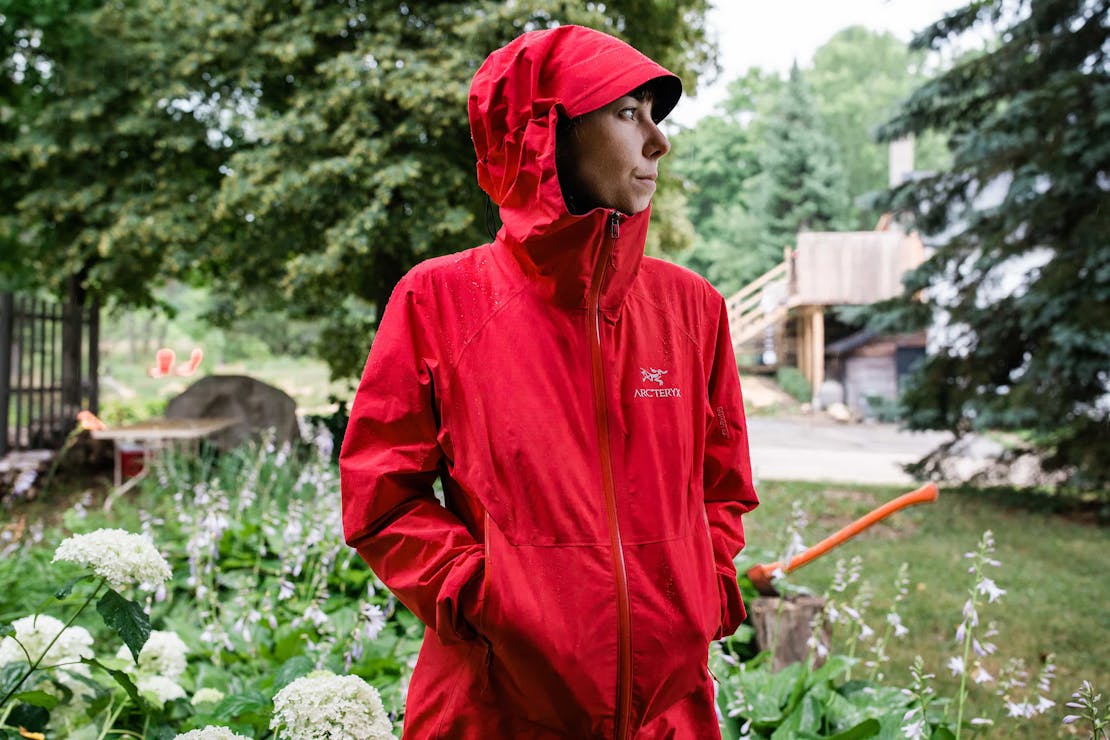 SL stands for Super Light, so it's no surprise that this rain jacket from Arc'teryx weighs next to nothing. It's been designed to pack as small as possible without losing the quality you'd expect from this well-known brand. Created using GORE-TEX® fabric, it'll protect you from the most torrential of downpours. That said, it's meant to be more of an emergency rain jacket rather than an everyday one, so it may have a shorter lifespan if you wear it regularly.
See Full Review & Buying Options
9. Quechua Waterproof Rain Jacket Raincut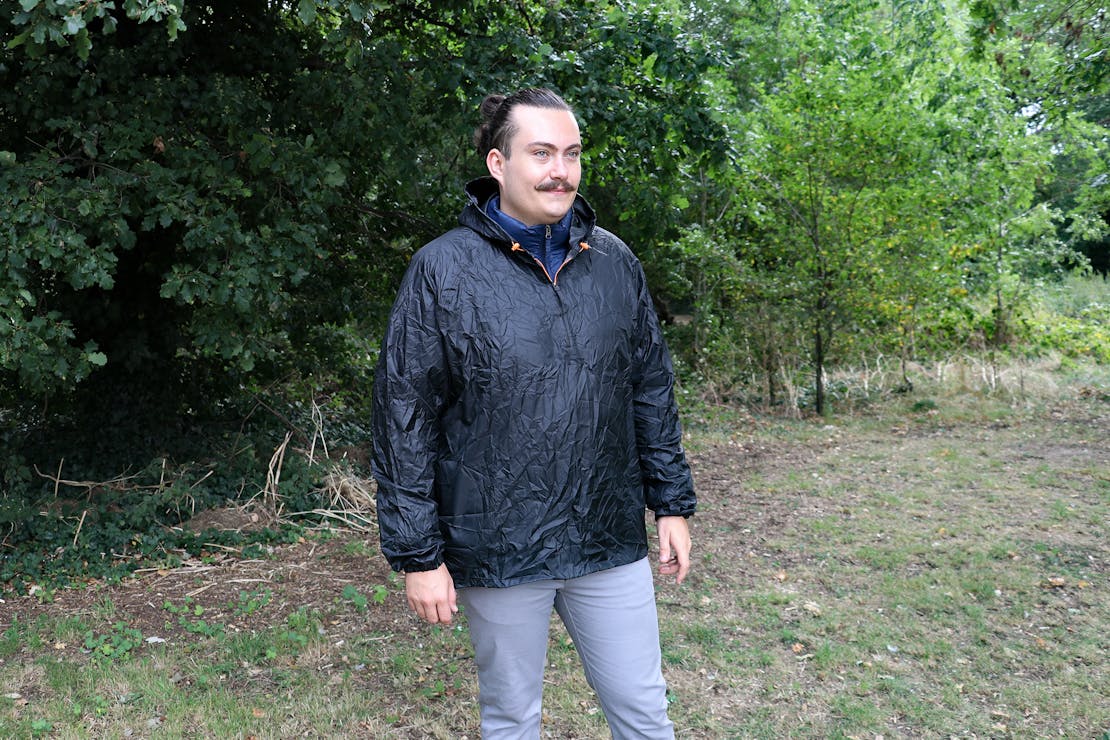 Okay, yes, this jacket is not going to get you on any best-dressed lists. When you throw it on after its been compressed, the wrinkles are, well…They're bad. But it gets the job done and at an extremely budget-friendly price. It's lightweight, holds strong against rain, sleet, and snow, and, unlike some other rain jackets out there, breathes pretty well.
See Details & Buying Options
10. Cotopaxi Teca Windbreaker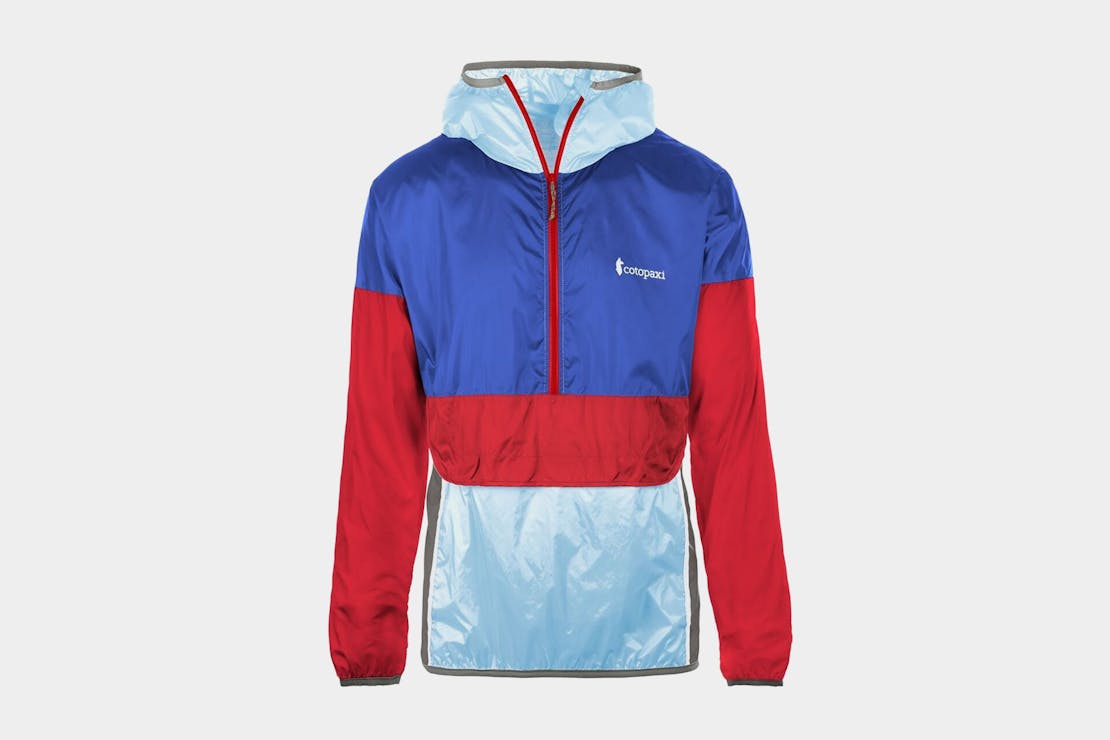 Every Cotopaxi Teca Windbreaker is made from 100% repurposed fabric, keeping said fabric from wasting away in a landfill, which is a huge plus in our books. Plus, it's available in all sorts of wild colorways—and a couple of subdued ones—allowing you to choose a jacket that speaks to your soul. While it's been treated with a DWR coating and is water-resistant, it's not going to hold up as well as the dedicated rain jackets on this list. It's better for cutting wind and light precipitation. Of course, it's also packable, stuffing into its own pocket.
See Details & Buying Options
11. Patagonia Storm Racer Jacket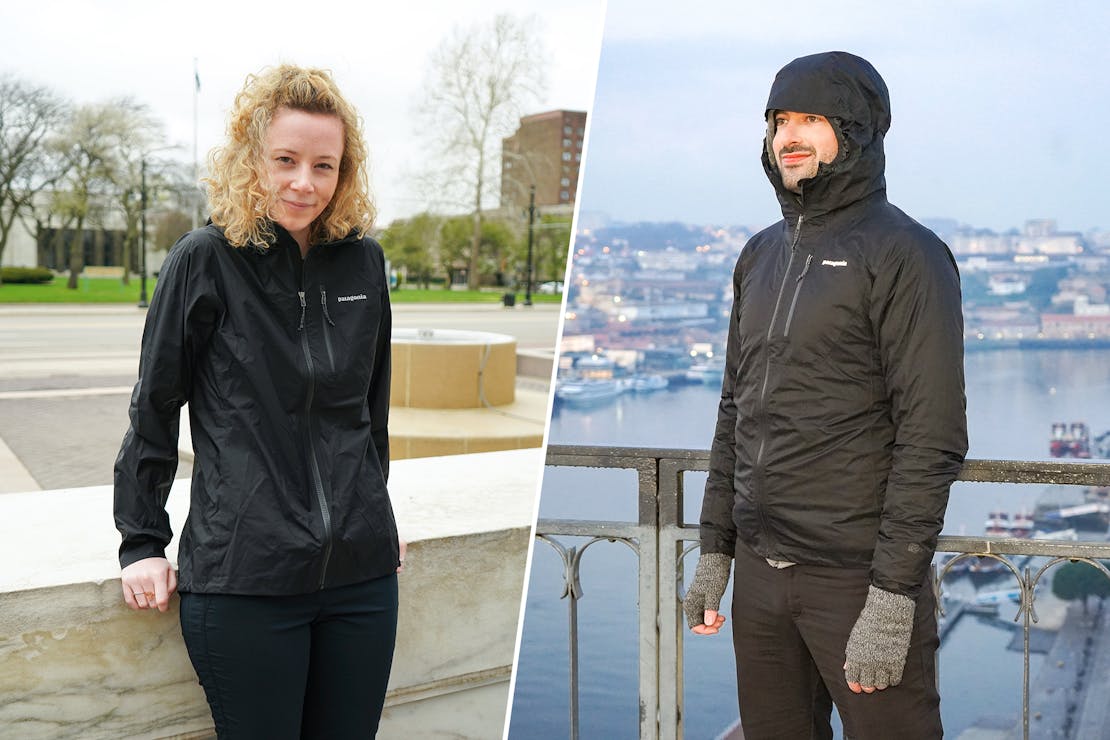 The Patagonia Storm Racer is as serious of a rain jacket as the name "Storm Racer" suggests. On its website, Patagonia reports that it's made of "water-repellent shell fabric and a waterproof/breathable membrane bonded with an ultralight knit backer." On top of which is a DWR coating. This jacket also stuffs into its own pocket and weighs hardly anything, making it super easy to pack. It does have a slim fit, which is great for active adventures, but you may want to size up if you plan to wear additional layers underneath.
See Details & Buying Options
12. Arc'teryx Zeta SL Jacket
While the Arc'teryx Zeta SL Jacket doesn't compress as small as we'd like it to, it's a solid rain jacket for travel as it blocks wind, holds strong against rainstorms thanks to its GORE-TEX® fabric, and is super lightweight (the SL does stand for Super Light after all). The Zeta jacket may not be as durable as others in the Zeta collection (according to the folks at Arc'teryx) but we haven't had any issues so far.

Now, you may be wondering what the difference is between the Arc'teryx Zeta and Beta jackets. Well, the Beta jacket is built for a wide variety of outdoor adventures, so it has more features—including two WaterTight zipper pockets and pit zips. The Zeta jacket is built for hiking specifically and eliminates these features to cut down on weight and bulk.
See Full Review & Buying Options
13. Outdoor Research Helium Rain Jacket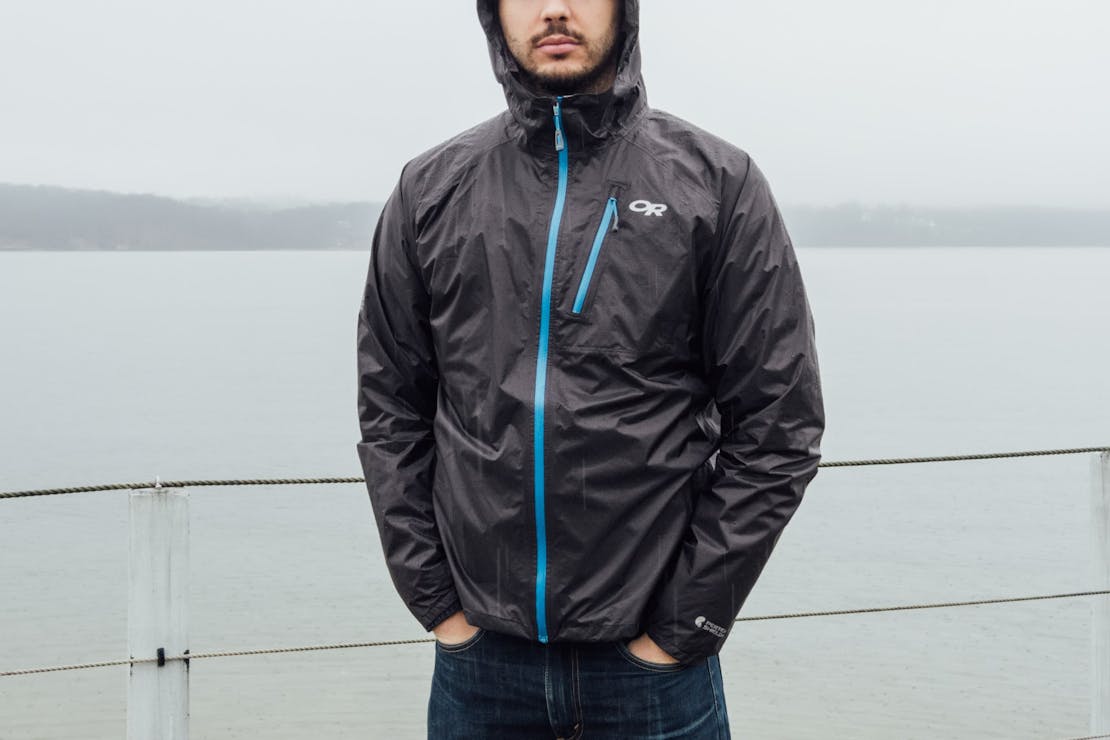 This featherlight rain jacket packs down to the size of a soda can (!) and will keep you nice and dry no matter the intensity of the rain (we've tested it in a stormy Thailand). It's also amazing at cutting sharp wind. We love that it packs into its own pocket so you don't have to keep track of a separate stuff sack. It doesn't have ventilation zippers, although the jacket is so breathable it doesn't really need them. To keep this jacket as lightweight as it is, there are no external hand pockets, which is kind of a bummer. But tradeoffs, you know?
See Full Review & Buying Options
Layer Up. Hit The Road.
Staying toasty while exploring the winter wonderlands of the world is easy—as long as you have the right gear. We hope this list of some of our favorite packable travel jackets has made finding that gear just a little bit easier. If you need any more cold weather travel tips, check out our video on Minimalist Packing Tips for Cold Weather Travel or scroll through our full reviews on clothing and accessories. Happy adventuring and stay warm, folks!