Our Must-Have Travel Essentials
We've reviewed hundreds of pieces of travel gear. And plenty of those products have gotten a video review on our YouTube channel. It can be hard to keep up with all that gear so we've decided to highlight some travel products that we think are, well, awesome.
This is some of the gear that our team always comes back to—both for travel and day-to-day life. We've tried, tested, and written full reviews on all of these products (and more). So if you're looking for more details, check out our full reviews.
Now, without further ado, let's jump in and talk about these awesome travel products. Shall we?
Heroclip Hybrid Carabiner Clip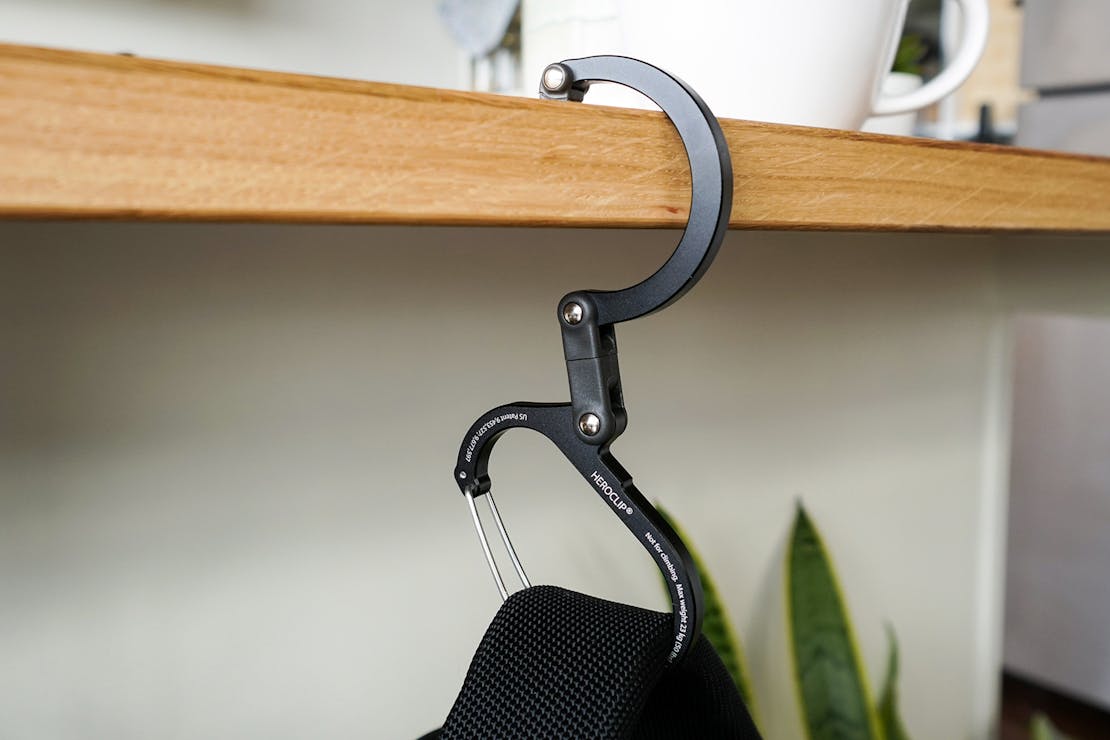 A versatile invention that's part carabiner, part hook, the Heroclip is available in small, medium, and large. It's great for keeping your bag off of those dirty airport bathroom floors, hanging your sling on the table while you eat, attaching gear to the outside of your backpack, and just about a million other things (except for climbing). We don't travel without one—or two. Oh, and, at the time of this post, you can get an exclusive discount on Heroclip by Joining Our Newsletter.
See Full Review & Buying Options
Wrap It Up
So there you have it, folks. Some awesome travel products to make life on the road that much better. We've tried, tested, and written full reviews on each of the items on this list (and a lot more)—so if you're looking for more details, make sure to check out our reviews. Happy traveling!