Our Must-Have Travel Essentials
We've reviewed hundreds of pieces of travel gear. And plenty of those products have gotten a video review on our YouTube channel. It can be hard to keep up with all that gear so we've decided to highlight some travel products that we think are, well, awesome.
This is some of the gear that our team always comes back to—both for travel and day-to-day life. We've tried, tested, and written full reviews on all of these products (and more). So if you're looking for more details, check out our full reviews.
Now, without further ado, let's jump in and talk about these awesome travel products. Shall we?
1. Heroclip Hybrid Carabiner Clip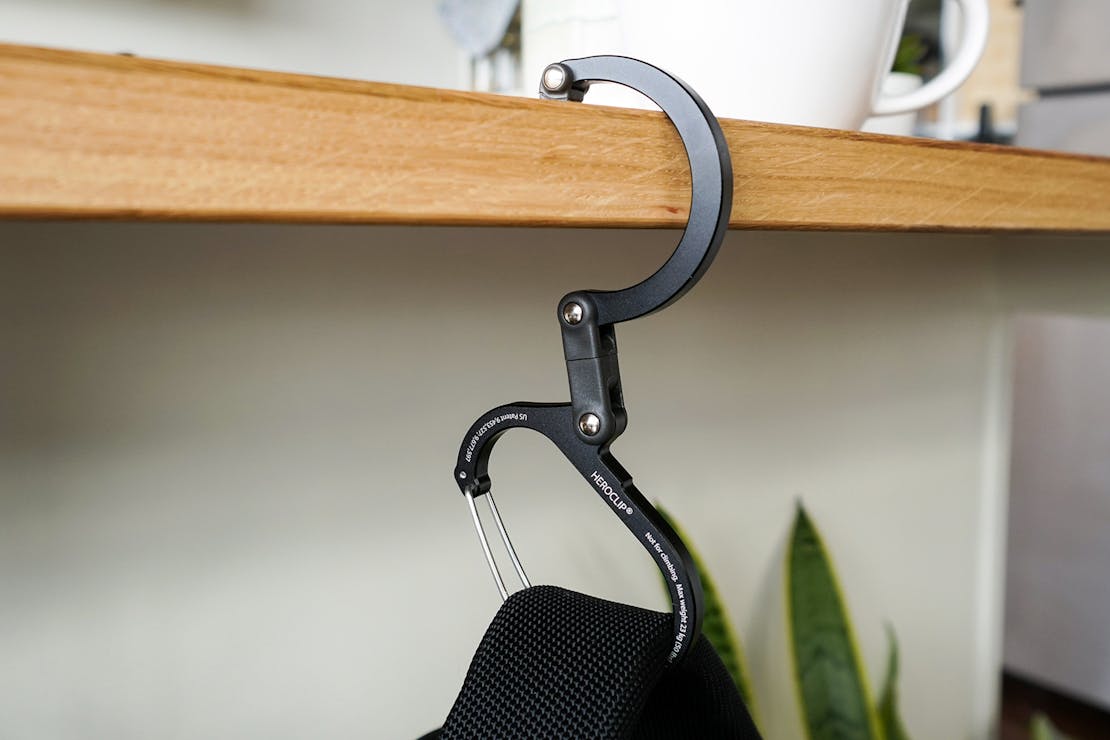 A versatile invention that's part carabiner, part hook, the Heroclip is available in small, medium, and large. It's great for keeping your bag off of those dirty airport bathroom floors, hanging your sling on the table while you eat, attaching gear to the outside of your backpack, and just about a million other things (except for climbing). We don't travel without one—or two.
See Full Review & Buying Options
2. TOM BIHN Padded Organizer Pouch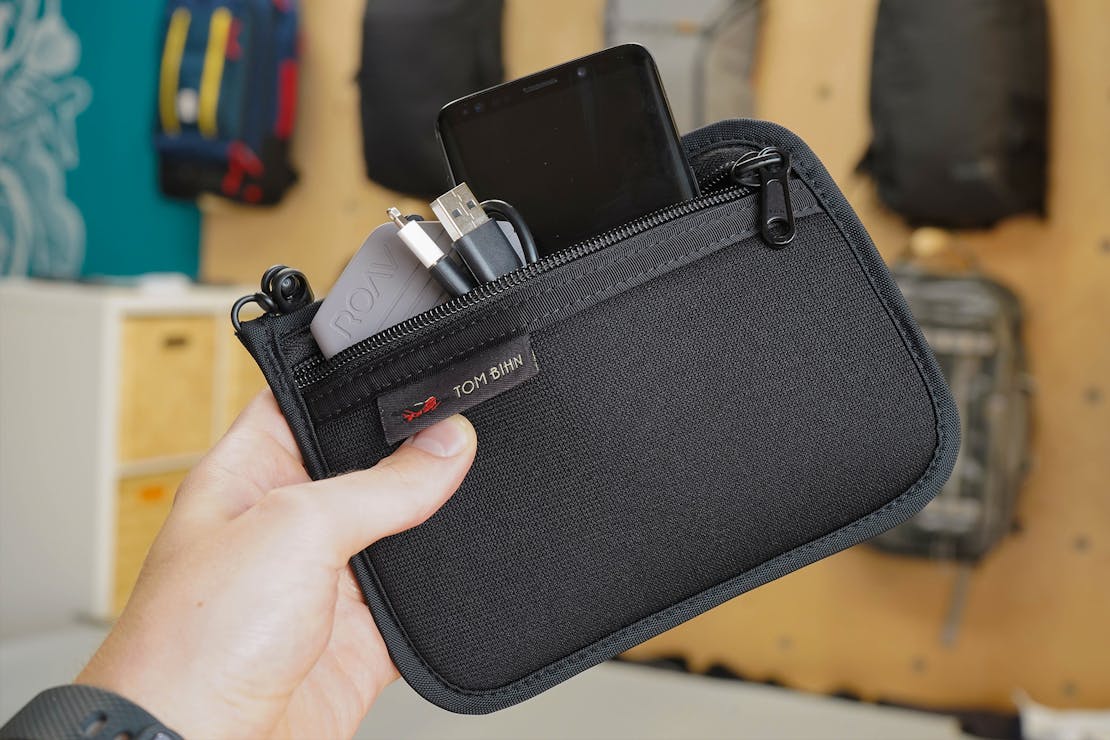 At first glance, these may seem like ordinary pouches—and they kind of are. But these pouches are padded. Which means they're great for smaller electronics, sunglasses, or other delicate valuables you want to keep protected on the road. They might not be able to replace all your travel pouches—they don't have that much internal capacity, despite being available in a variety of sizes—but they make a great addition to your pouch collection. And there's just something about them that feels good.
See Full Review & Buying Options
3. KeySmart Key Organizer Original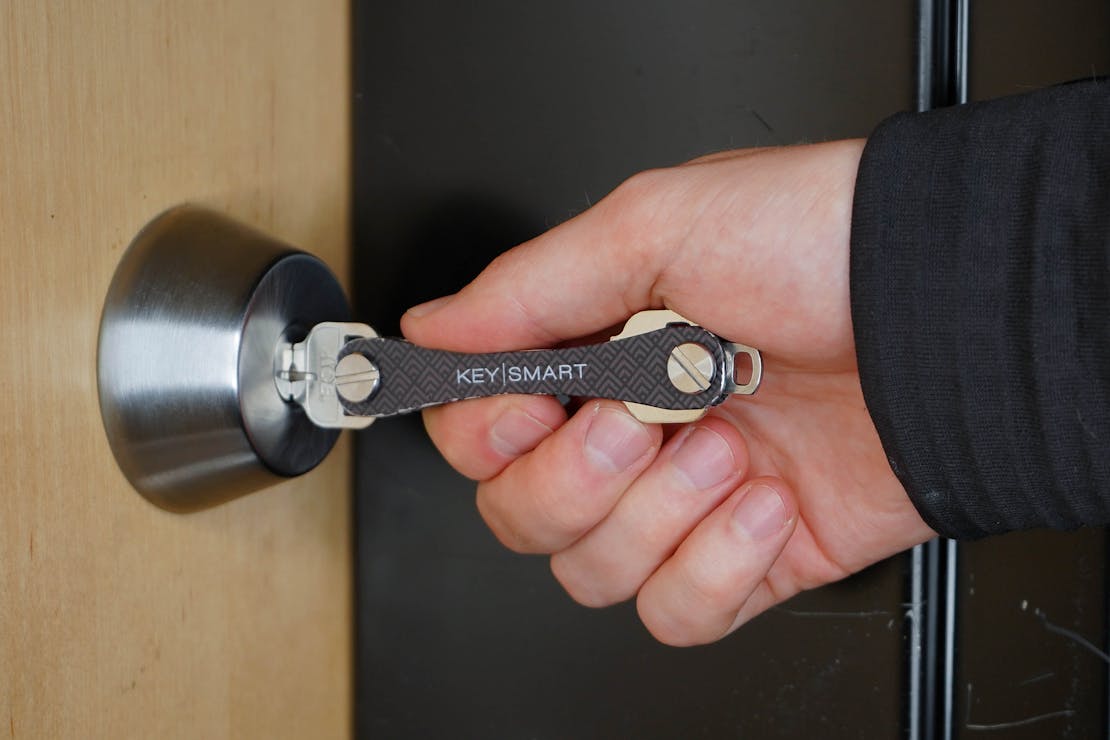 Fed up with bulky, jingly keys? Or looking to save space in your pockets? Check out the KeySmart Original Key Organizer. It's a simple streamlined case that lets you (you guessed it) organize your keys. Just loosen the screws, drop your keys inside, and you're good to go. There's even an external attachment point for larger keys or fobs.
See Full Review & Buying Options
4. Thule Subterra Powershuttle Plus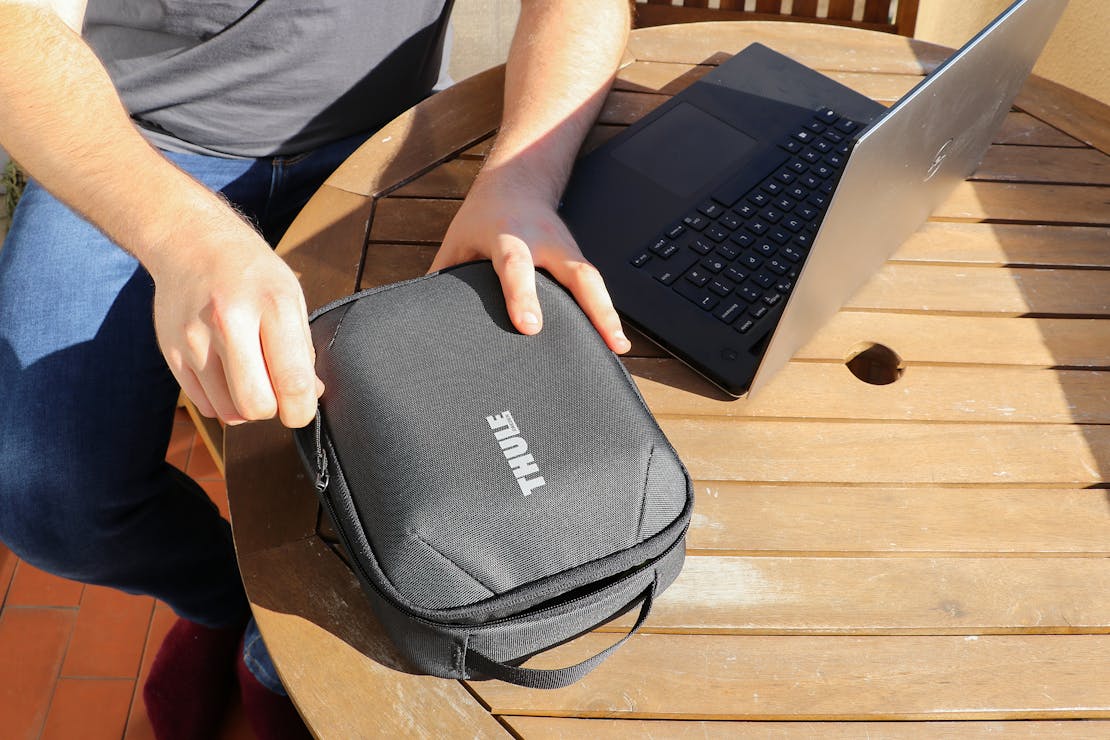 Some tech pouches are really simple—like just an empty bucket. Others go way overboard with the organization. The Thule Subterra Powershuttle Plus is somewhere in the middle—probably just right for most. It can handle everything from small memory cards to dongles and chargers to full-sized headphones. And it's held up to some serious testing. Yeah, pretty impressive, right?
See Full Review & Buying Options
5. humangear GoTubb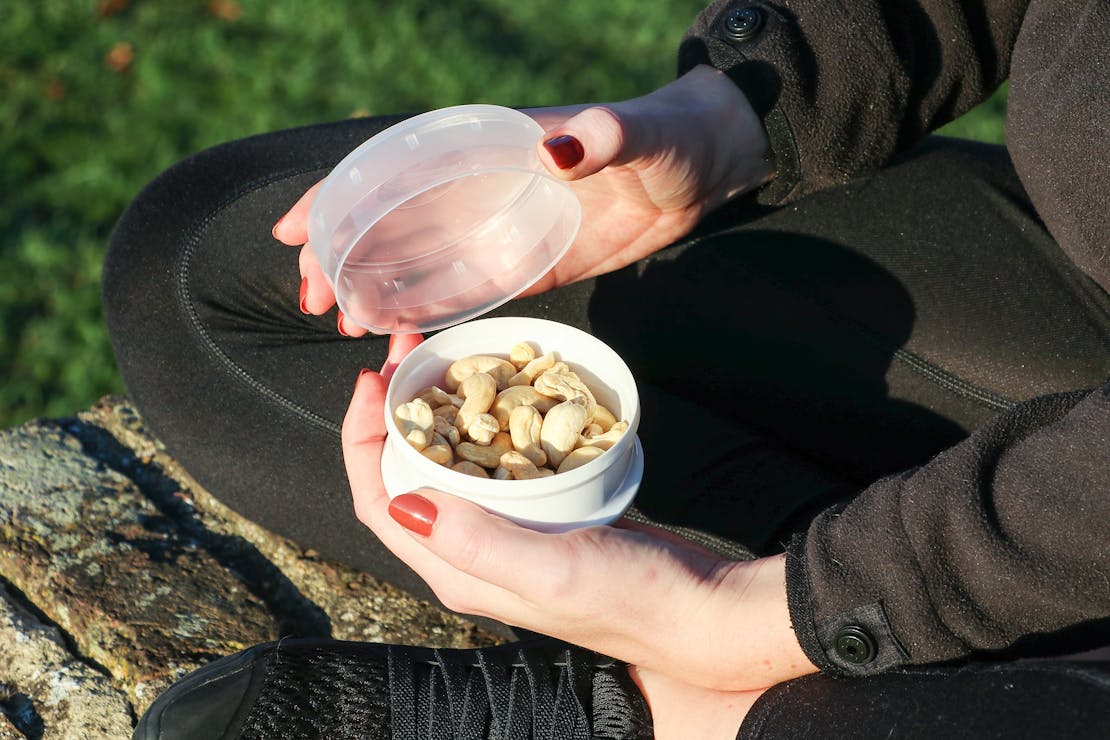 Available in three sizes, these containers are about as versatile as your imagination. Use them for earplugs, coins, jewelry, bars of soap, USB drives, travel snacks...the list goes on. And you can open these containers with one hand! You may not think this is a big deal—neither did we when we first started testing—but you'd be surprised how often it comes in handy. Trust us.
See Full Review & Buying Options
6. Fjallraven Passport Wallet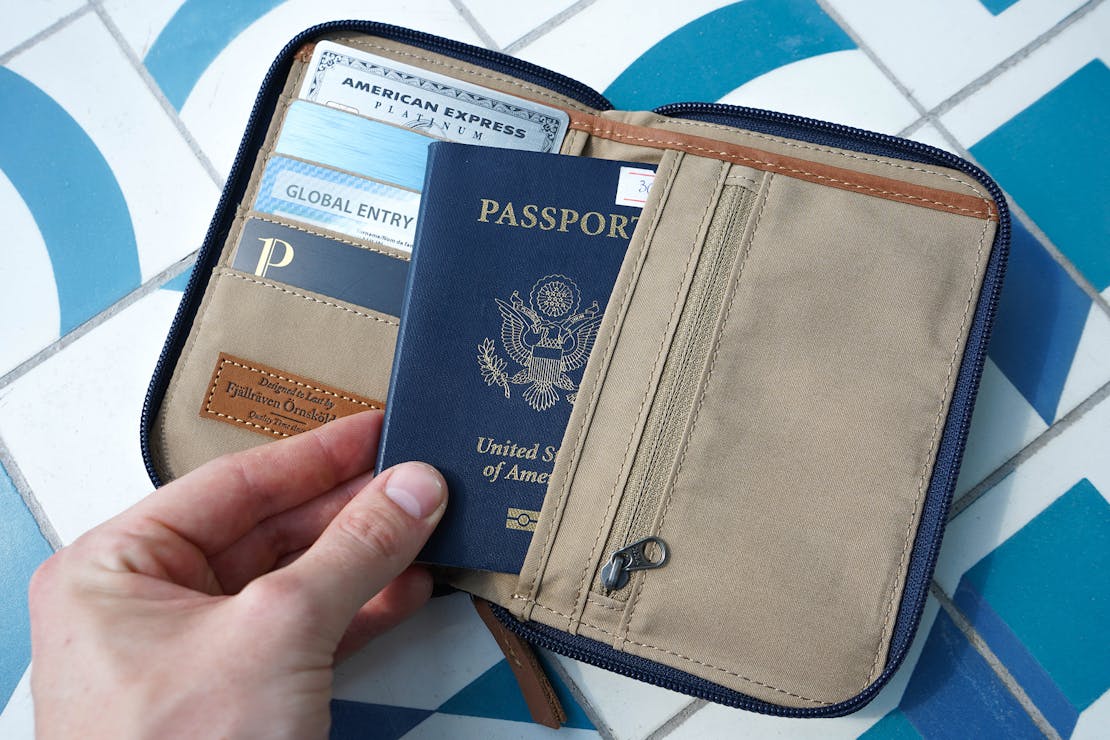 Like all Fjallraven products, this Passport Wallet is made of durable materials—their tried & tested G-1000 to be exact. That G-1000 seems to attract quite a bit of dust, but it's stylish and practical nonetheless. Plus, its solid organization makes this a great place to keep your credit cards, travel documents, some coins, and a passport or two.
See Full Review & Buying Options
7. Stasher Reusable Silicone Bags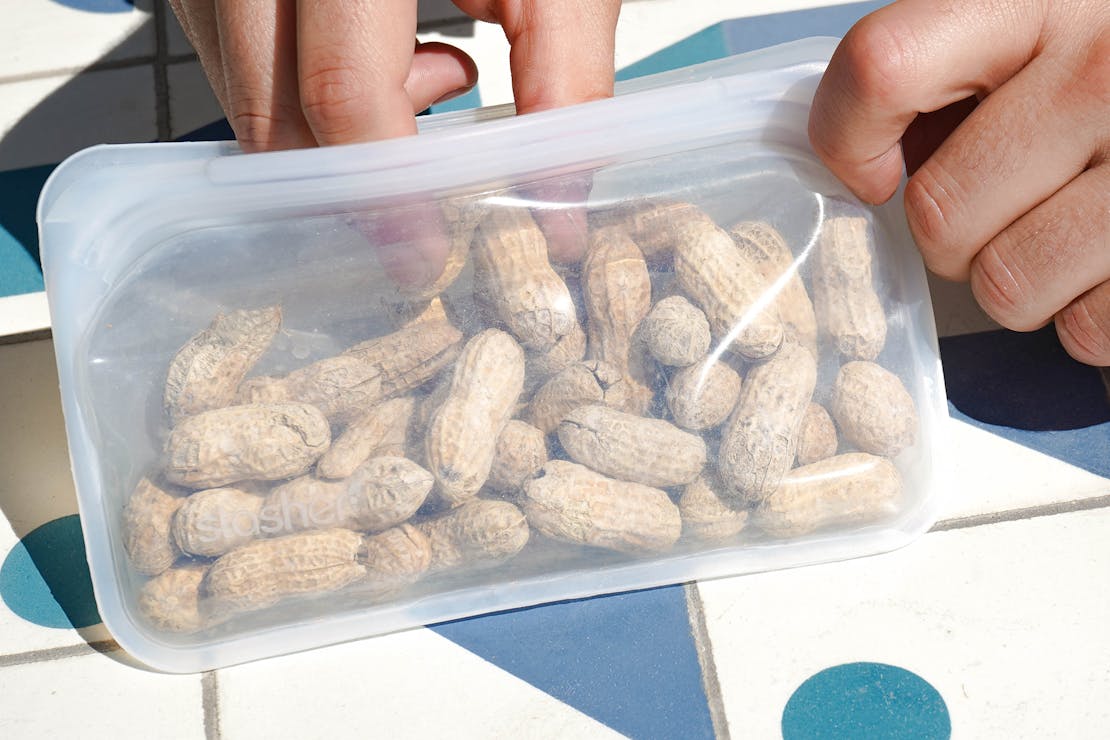 You may or may not have heard of Stasher bags, but let us tell you, they're a real game-changer—especially if you're trying to be more eco-groovy. TSA-compliant, packable, reusable, and dishwasher safe, these are an awesome travel-friendly alternative to single-use plastic bags. And they're great around the house too! Pick them up in a variety of sizes to store snacks, toiletries, tech accessories, whatever you can fit.
See Full Review & Buying Options
8. JOBY GorillaPod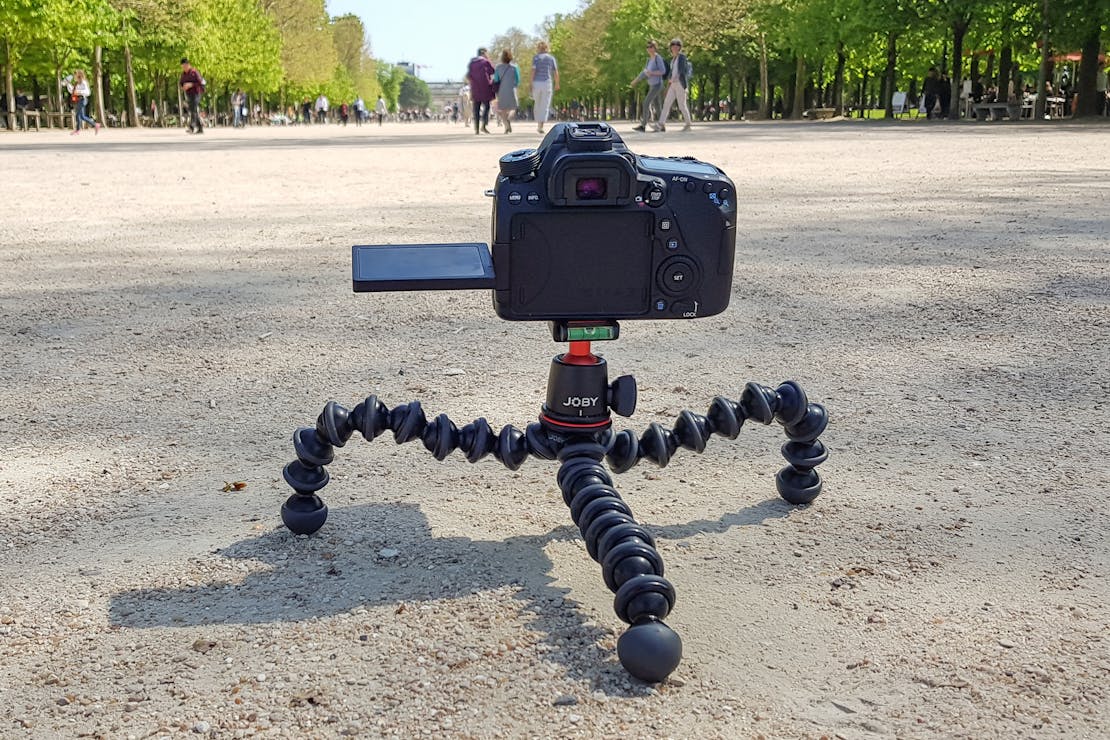 If you've ever searched for "travel tripod" on the internet, you've probably come across the JOBY GorillaPod. And that's because it's a pretty great product. Use it as a tripod (shocking, right?), a camera grip or handle, and to attach your camera to just about anything you can wrap the legs around. Now, these flexible legs can take a while to master, but once you do you'll be excited to travel with your camera just about everywhere. (We have been anyway.)
See Full Review & Buying Options
9. Mystery Ranch Zoid Cell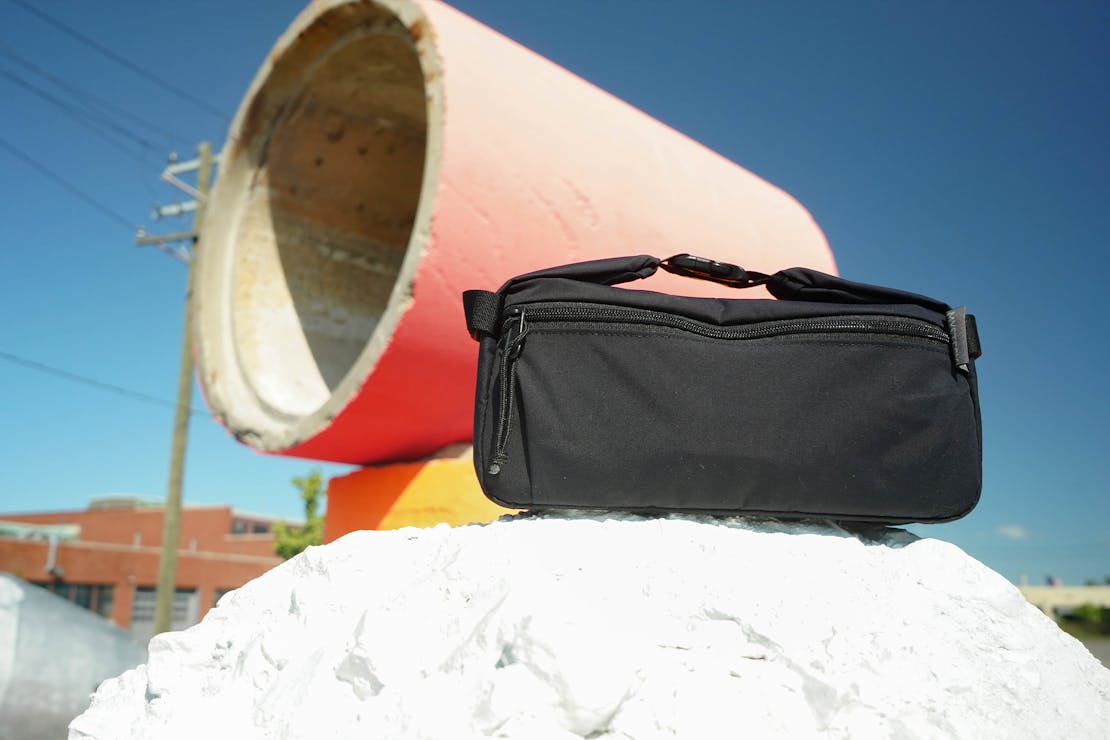 Durable, sleek, and incredibly well-made, the Mystery Ranch Zoid Cell is a padded pouch built to keep your delicate items safe. And it does just that. It's better suited for medium-sized valuables since there's no internal organization—we've been using it to house a small camera kit. But the best part about this thing is the Speedzip zipper from YKK. Seriously, it's one of the best zippers we've come across. Seriously.
See Full Review & Buying Options
10. Topo Designs Accessory Bags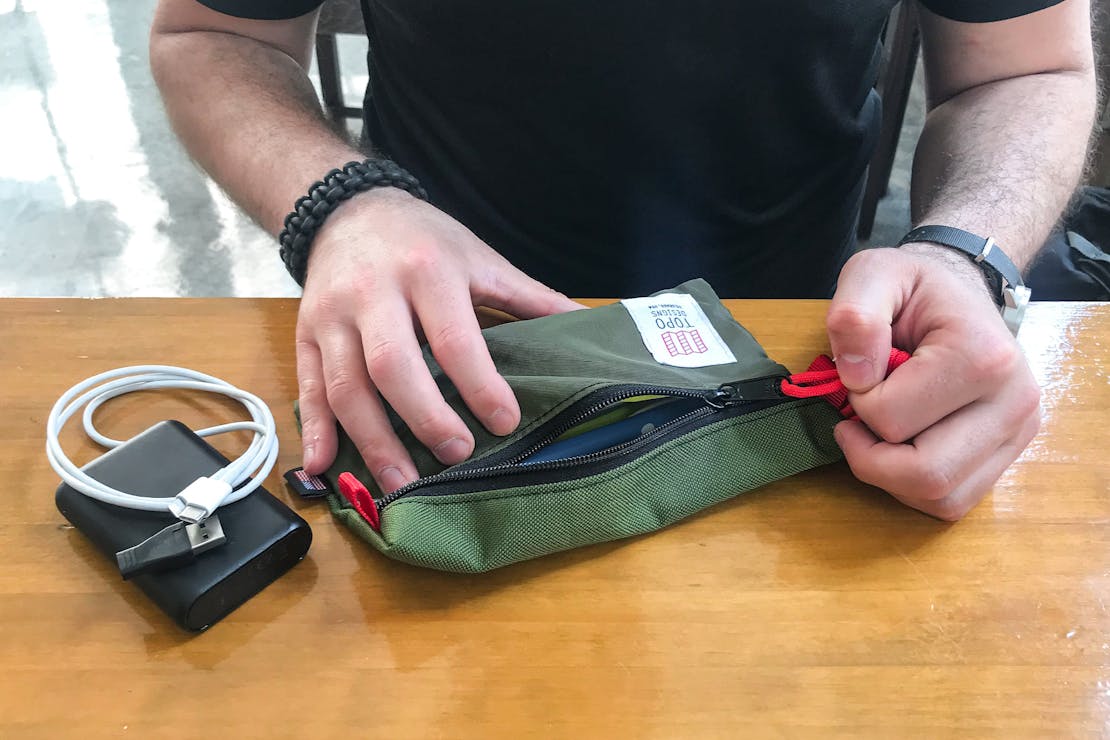 These accessory bags from Topo Designs are no-frills, utilitarian, and a solid way to organize your gear. They're available in a few different sizes and a ton of colorways—mix & match, color coordinate, and keep everything (from pens to chargers to notebooks and more) tidy on the go. Honestly, at least one of us at Pack Hacker HQ is using some of these pouches at all times.
See Full Review & Buying Options
Wrap It Up
So there you have it, folks. Some awesome travel products to make life on the road that much better. We've tried, tested, and written full reviews on each of the items on this list (and a lot more)—so if you're looking for more details, make sure to check out our reviews. Happy traveling!