Mystery Ranch Zoid Cell Review
As long as you can find a need for it, the Mystery Ranch Zoid Cell is a great way to keep your fragile items safe and organized on the road.
Our Verdict
Unlock the Pro Summary
Save time. Get access to brief summaries of our reviews so you can browse and make decisions more efficiently.
Pros
One of the best zippers we've come across to date
Thick, dense padding that will keep your fragile items safe
Nondescript aesthetic
Cons
Only ideal for very-specific use-cases
No internal organization (could be a pro for some)
Won't stay compressed unless you pack it snugly inside your backpack
Recent Pack Hacker Video
Technical Details
Capacity

4l

Weight (oz)

10 oz (283.5 g)

Denier

320D

Dimensions

6 in x 12.5 in x 6 in (15.2 x 31.8 x 15.2 cm)

Notable Materials

Nylon, YKK Zippers, Duraflex Hardware

Manufacturing Country

Philippines

Warranty Information
Full Review
You know when you're adventuring—either summiting a mountain peak or exploring the roads less traveled in a new city—and you want to keep your medium-sized, fragile items protected in your pack?
Yeah—neither do we.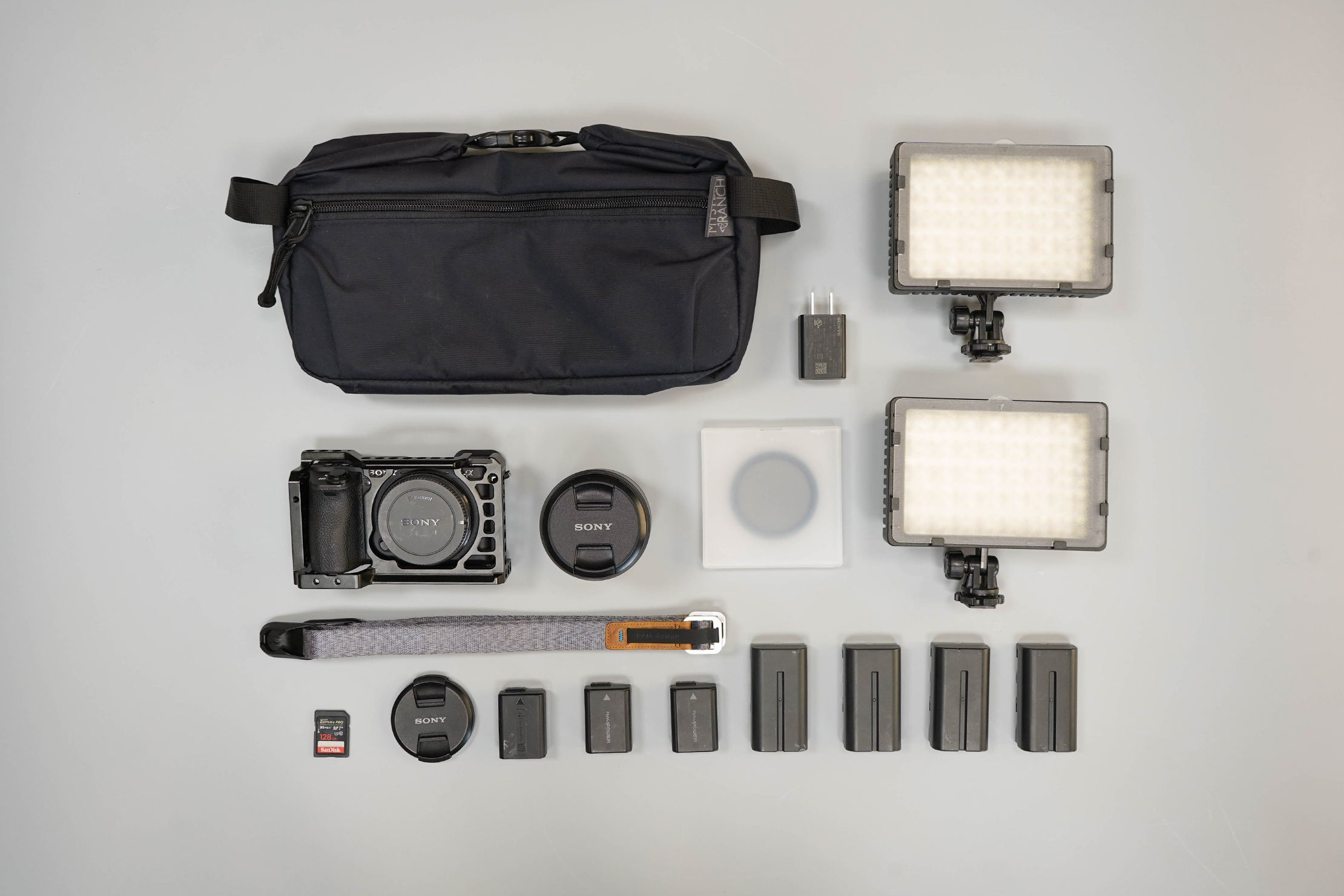 To be blunt, we've only been able to come up with one use-case for the Mystery Ranch Zoid Cell, and that's for carrying a camera and camera equipment. It's a foam-padded accessory bag, but it's not designed specifically as a camera case and it shows.
If you travel with medium-sized (larger than a point-and-shoot camera, but smaller than a laptop) delicate items—artwork, tablets, the Crystal Skull of Akator—then the Zoid Cell should be on your radar. It's made of durable materials, has a sleek aesthetic, and fits nicely inside of most packs.
So if you've already come up with a use-case for this thing then read on to see how it'll fare. (And, if not, you can still read on and bask in our beautiful prose and hilarious jokes. Who knows, maybe you'll discover a use-case along the way.)
Materials & Aesthetic
As we've already said, we've only been able to come up with one use-case for the Mystery Ranch Zoid Cell (for the travel we do, anyway). So we've been testing it as a camera packing cube. While it's not perfect, we have plenty of good things to say—starting with its look.
It has a simple, nondescript aesthetic. Especially in the Black colorway that we've been testing, although it's also available in Charcoal and Foliage at the time of this review. Delicate items tend to be expensive items, so we're glad this cube doesn't scream steal me!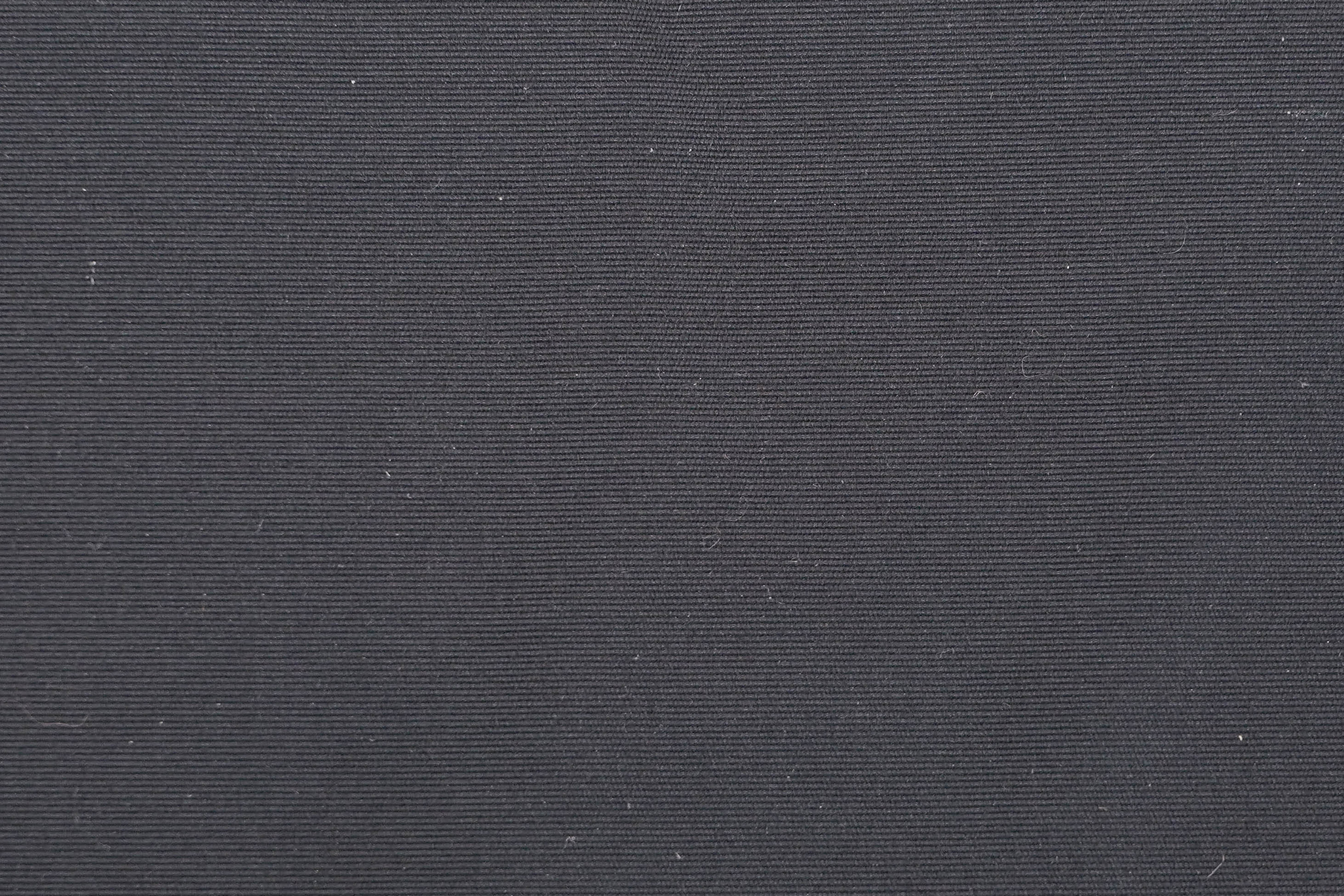 It's made of 60D and 320D nylon, which has an impressive strength-to-weight ratio. Of course, this bag also features thick foam padding to keep your fragile items safe.
Now, let's talk about the zippers.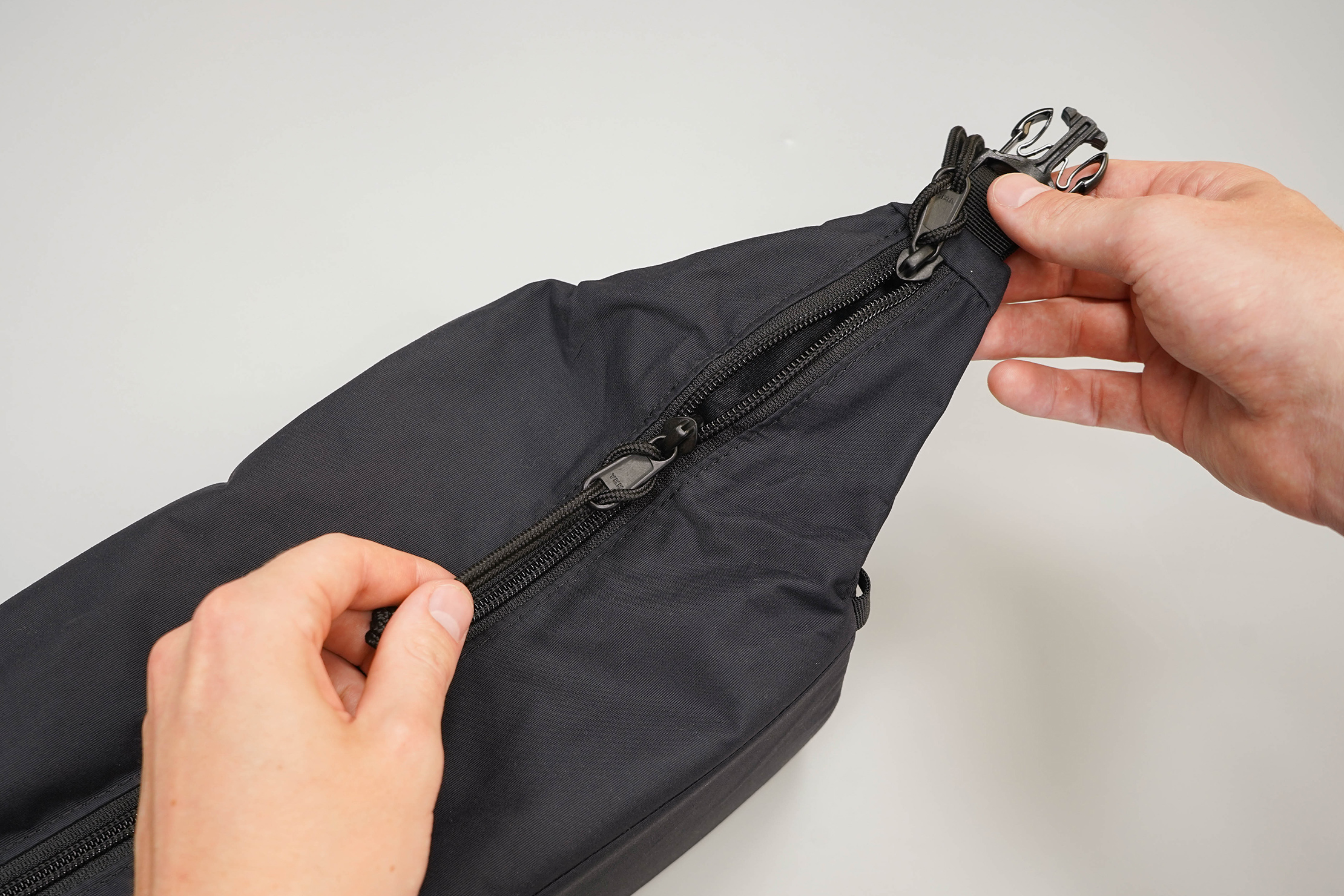 This bag is worth buying for the zippers alone. Seriously. These zippers create one of the smoothest, slickest zipper experiences we've ever had (and we've tested a lot of zippers). Mystery Ranch says it's a Speedzip™ Zipper. (Quick PSA to all other gear companies out there—get your hands on some of these if you want us to give you all the points.) You could spend hours zipping and unzipping this thing. All you need to add is a candle, the soothing sounds of Enya, and you've got yourself one relaxing afternoon.
It's also from the trustworthy zipper brand, YKK, so we're not concerned about its longevity.
Features & Usage
It goes without saying that the number one feature of the Mystery Ranch Zoid Cell is its padding. It's dense enough that we've never worried about the safety of our camera, though there's no internal organization to hold the camera in place (more on this in a minute).
The thick foam padding also gives this bag structure—as long as you deploy it correctly. Easy enough. When you first open the bag, the padding will be pressed against one side. All you have to do is push the padding to the bottom of the bag and then pull the sides up (like you're unfolding a box). Make sure you tuck the sides behind the structured inserts to keep it tight. And voilà.
To undo it, simply reverse the process.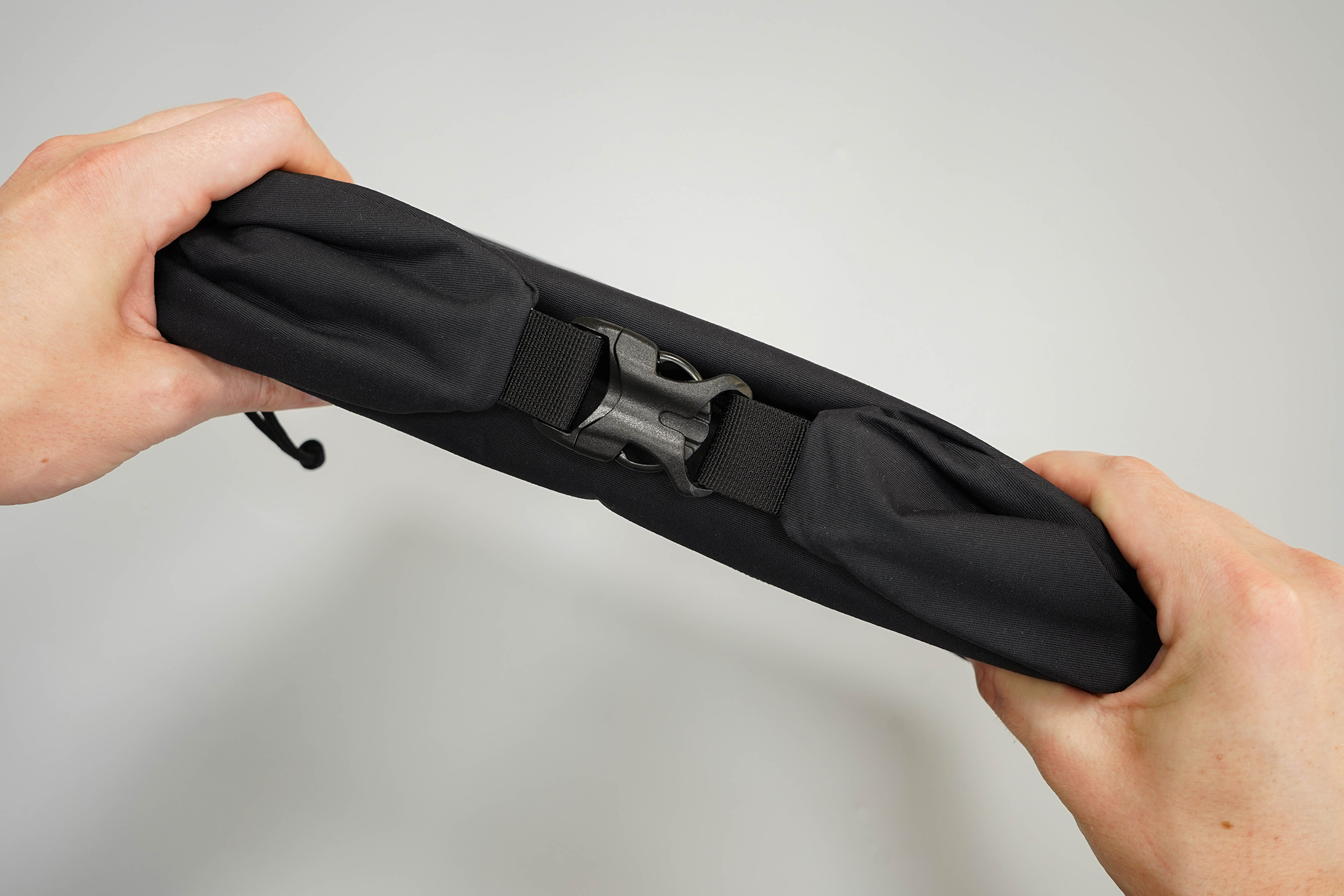 The Zoid Cell compresses decently, you know, for being a padded cube. It won't flatten out as much as a regular packing cube, but we'll take it.
That said, it doesn't like to stay compressed—give this bag half a chance and it'll pop back out. You have to make sure to pack it snuggly in your backpack to keep it flat. This isn't a huge deal because it's easy enough to do just that. We've liked keeping it at the bottom of backpacks to add an extra layer of padding.

Another major feature of this bag is its size—it's small enough to easily fit in most backpacks. Many camera bags take up all of the usable space in a pack, and we're happy that that's not the case here.

As far as organization goes, Mystery Ranch has kept things simple. There's a front pocket for smaller items where we've put a camera battery, charger, and a couple of lens caps.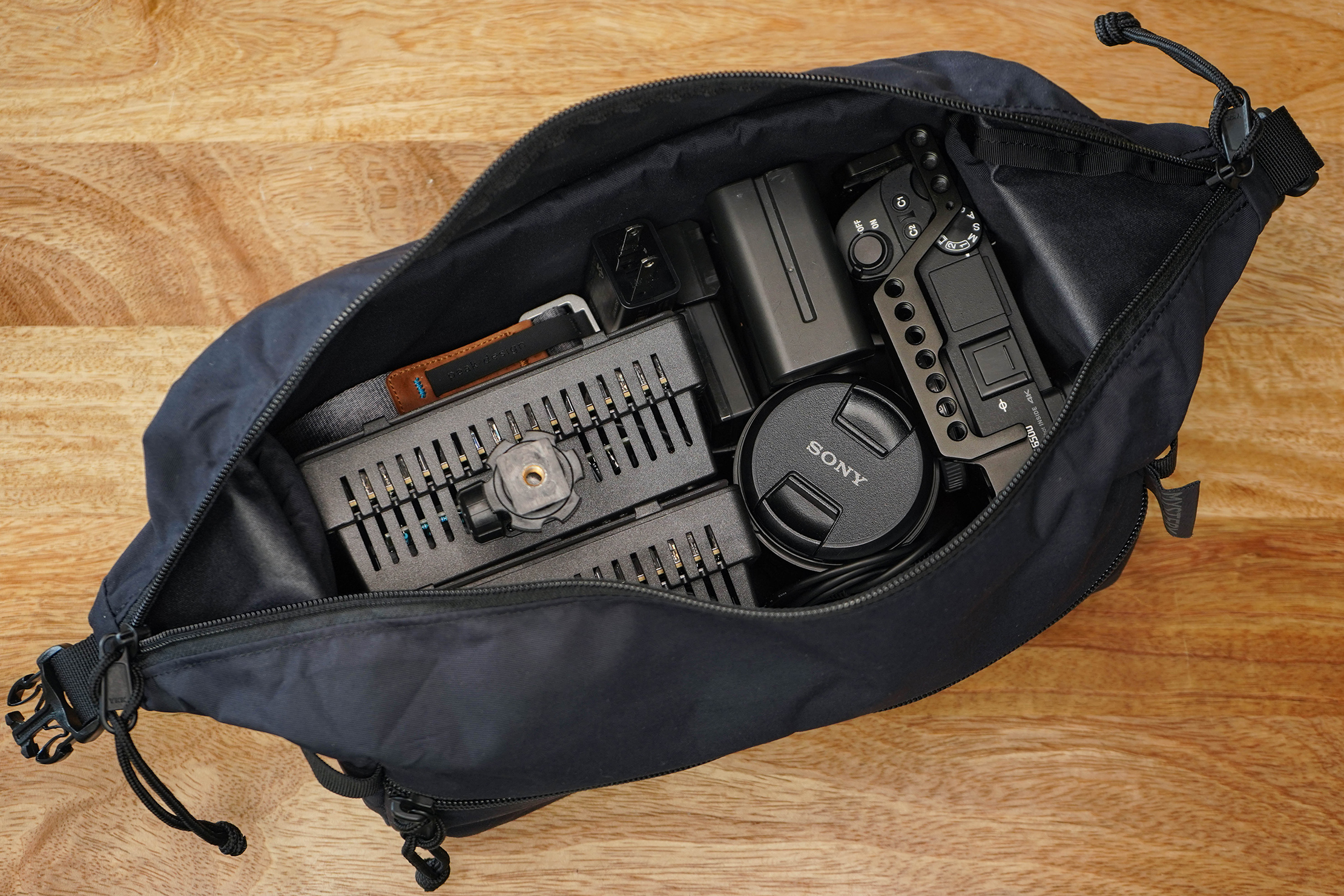 And then there's the main compartment, which has no further organization inside of it. We can see how some people would like this simplicity, but for us, it's not ideal. We wish it had internal dividers. Dividers would work better for carrying a camera, plus would allow us to transport our small, delicate items (which we have more of than large, delicate items).
That said, we understand why Mystery Ranch hasn't included dividers (remember, this bag isn't specifically for cameras). Any organization would cut into the main compartment's usable space. Perhaps a middle ground would be removable dividers? But, hey, we're not packing cube designers.
After you zip this compartment closed—and revel in how amazing the zipping experience is—you can also close the top buckle.

We like the buckle because it creates a third handle for maneuvering and grabbing this bag. Paired with the two side handles, you can grab this thing from almost any angle. This is great for retrieving the bag from the dark depths of your backpack. Or handling it once out.
Durability & Testing
We've been testing the Mystery Ranch Zoid Cell for three weeks and counting around Detroit, Michigan. While we don't think we'd ever need it on the road—we'd prefer a camera case built with cameras in mind—we think it's a solid option for a padded packing cube should you need one.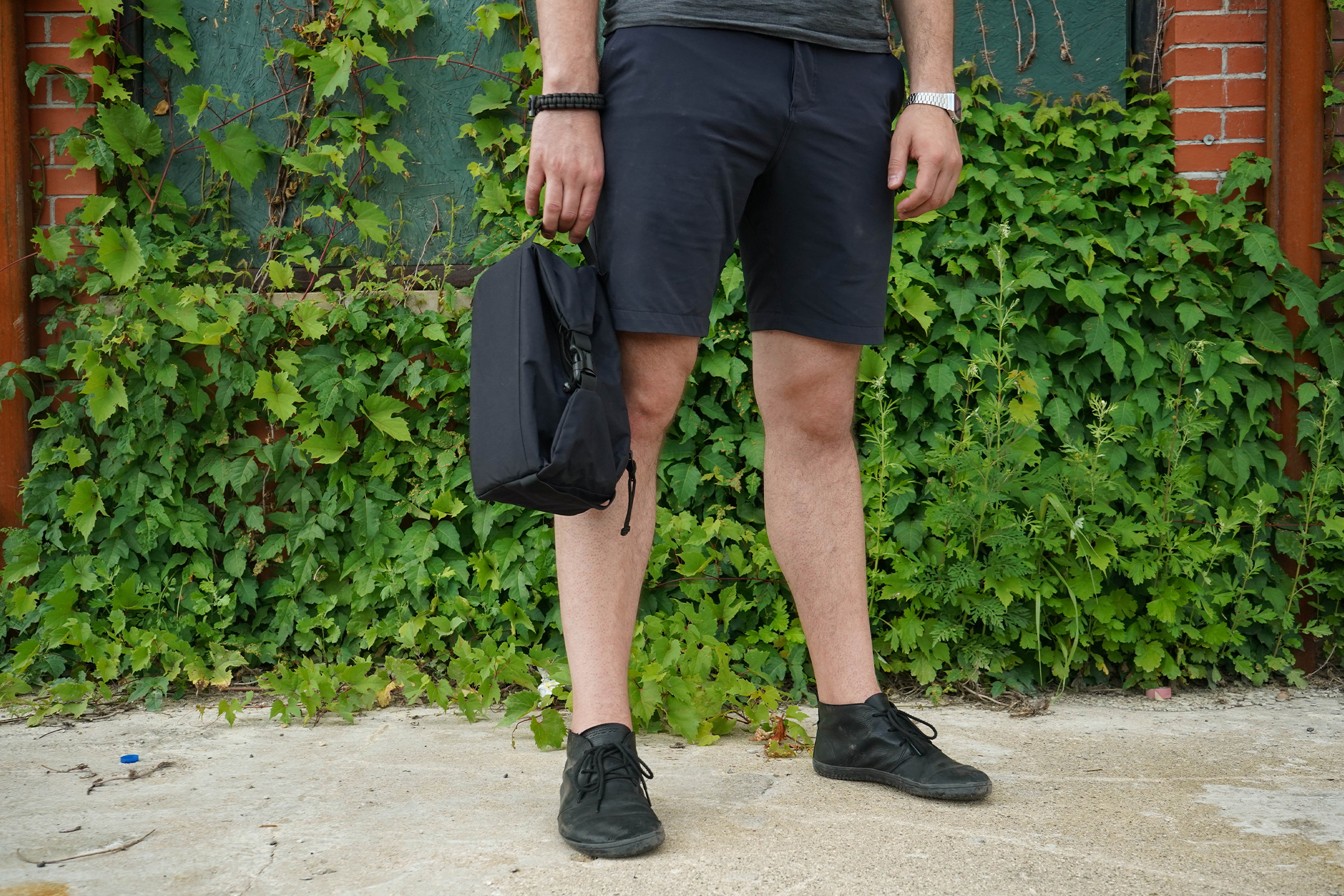 We've had no issues as far as durability is concerned. The padding hasn't worn out in the least, the stitching looks great, and the zipper is still incredible.
Usage Timeline
Initial Usage
Condition: Excellent
Densely padded for items that need a little extra protection
Folds flat for easy packing when not in use
Unbelievably smooth zipper
2 Weeks of Use
Condition: Excellent
So far, so good. Our camera feels nice and secure inside this thing.
Access the Pro Community Discussion
Get your questions about the Mystery Ranch Zoid Cell answered from our team and the Pro Community right here on the page. Plus, join discussions with other members about gear, guides, and more.
Other Organizers & Pouches Reviews