Topo Designs Accessory Bags Review
The Topo Designs Accessory Bags are a great, simple way to keep your accessories and knickknacks handy and organized as you zip around the world.
Our Verdict
Unlock the Pro Summary
Save time. Get access to brief summaries of our reviews so you can browse and make decisions more efficiently.
Pros
Made of solid and durable materials
High-visibility interior
Three sizes are nice for a variety of gear
Cons
The stitching on the logo tag has already frayed
Thick paracord zipper pulls are a little bulky for the size of the bags
Names of sizes are a bit confusing
Recent Pack Hacker Video
Technical Details
Weight (oz)

2.4 oz (68 g)

For the medium size

Dimensions

9.5 in x 7.5 in (24.1 x 19.1 cm)

For the medium size

Notable Materials

CORDURA®, Packcloth, YKK Zippers, Paracord

Manufacturing Country

United States

Warranty Information
Full Review
Get up to 15% off Topo Designs • Join Pack Hacker Pro
The Topo Designs Accessory Bags are perfect for keeping all your dongles, flash drives, tech accessories and miscellaneous items organized while traveling. These bags feel durable and the three sizes Topo offers—micro, small and medium—are ideal for a range of small gear. We love how easily you can throw these things into your pack or into one another.
So let's get into it!

Material & Aesthetic
There's not much to say as far as aesthetic goes for these bags. They look like, well, accessory bags. There are no excessive doo-dads, straps, or anything like that. It's just a super simple pouch, which if you know us, is exactly what we like to see.
As of this review, they are available in eight colorways, including such fun combinations as Red/Navy and Forest/ Kelly (i.e. green and green) in typical Topo style.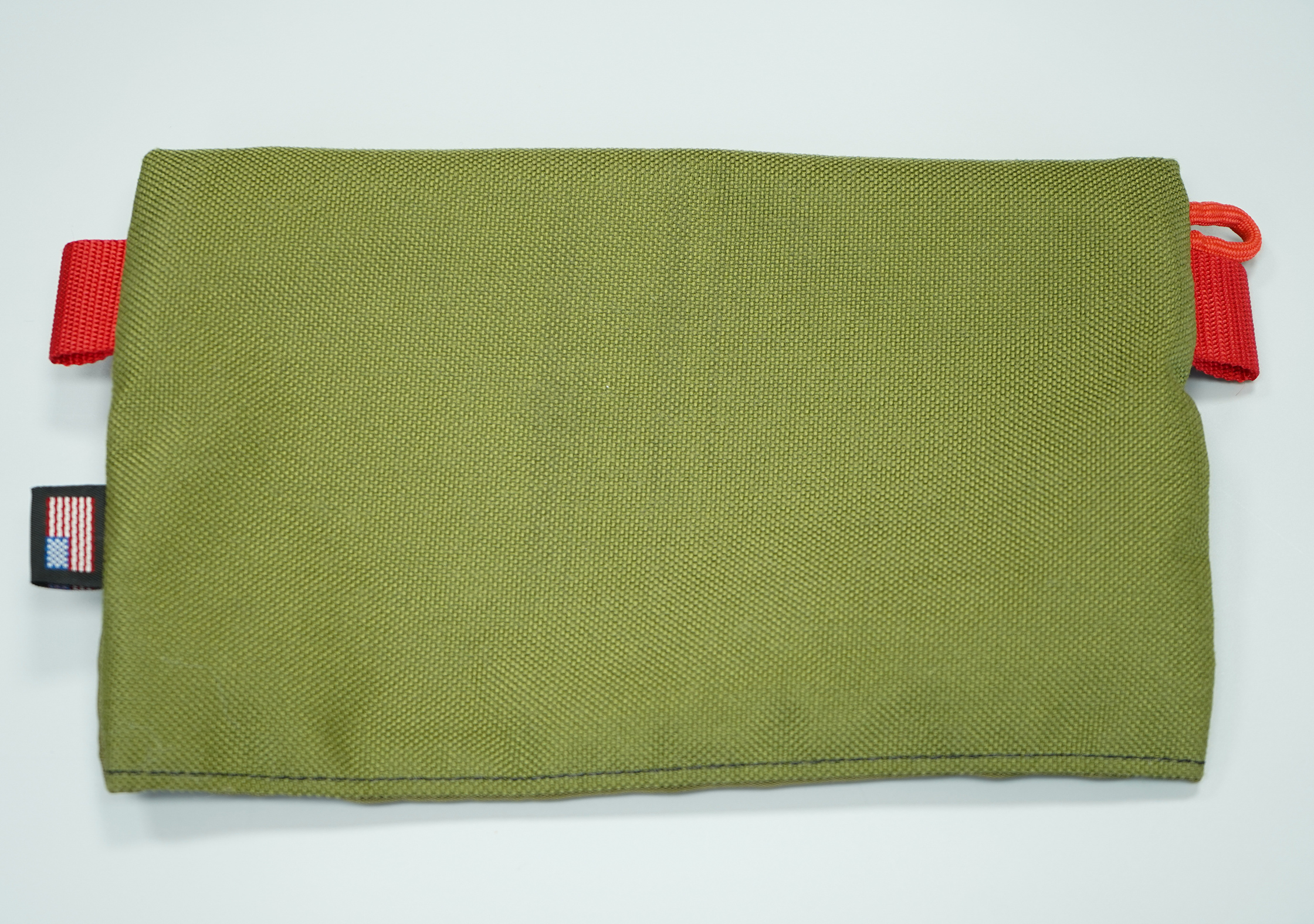 And like most of Topo's products, these accessory bags are made of some durable stuff, including tough 1000D CORDURA® nylon (a few colors are available with 1000D CORDURA ripstop nylon) on the back exterior, a coated pack cloth front and a 400D nylon pack cloth on the interior. We like the pack cloth front because it's easy to clean and 1000D fabric is super strong and durable, which we also love.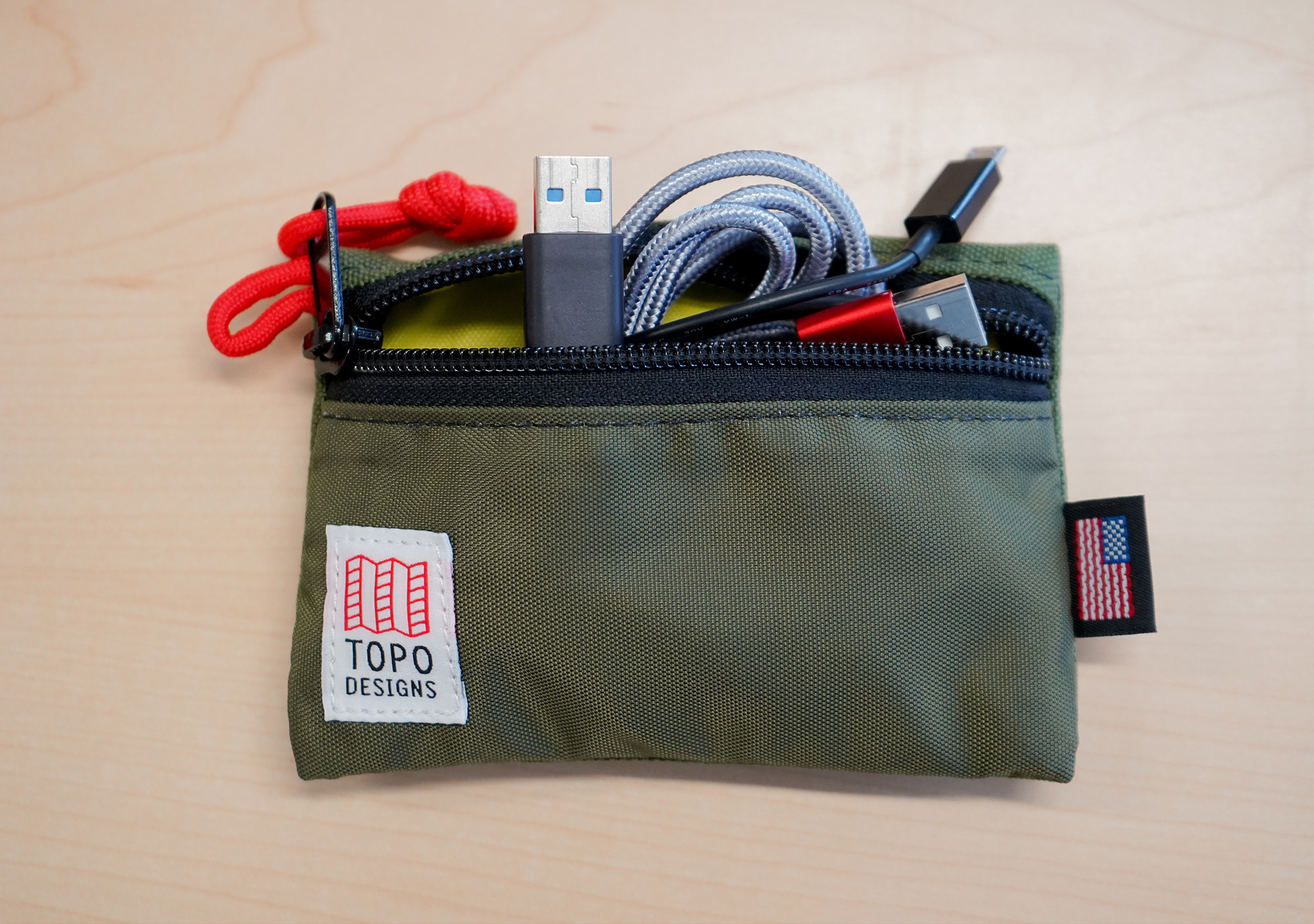 The Accessory Bags come in three sizes. For some reason, Topo named them micro, small, and medium instead of small, medium and large, but whatever works. The micro holds your smaller items, like retractable ethernet cables, flash drives, and cash, while the small fits battery banks, travel adapters, and computer mouses (mice?). The medium has enough space for small notebooks, computer chargers, and e-readers.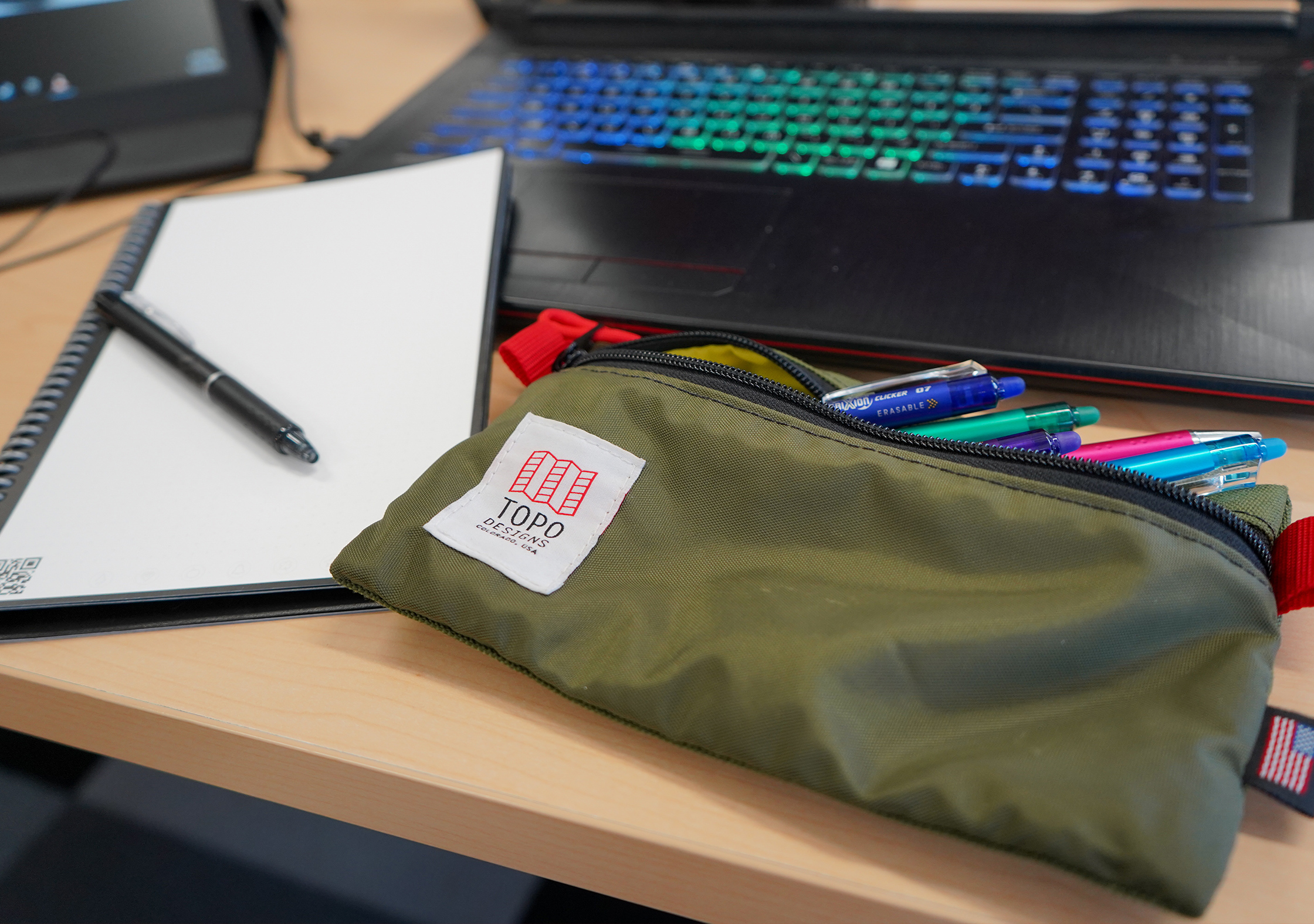 The bags also fit nicely inside one another—like Russian Nesting Dolls—if you want to organize even further.
The zippers are YKK—so they'll last (in theory)—and the zipper pulls are a thick paracord so they probably won't be going anywhere either. Honestly, we think the pulls are almost too bulky for the size of the pouches, but that's preferable to dinky zipper pulls that will break after a few uses. So we won't complain too much.
External Components
Initially, we thought we wouldn't like the position of the zippers—which are located about a quarter of the way off the top of the bag, instead of the top itself—but our initial assessment changed as we used it. The zipper location actually makes it easier to access the inside and all the goodies you have stored there. Plus, we think it looks nice.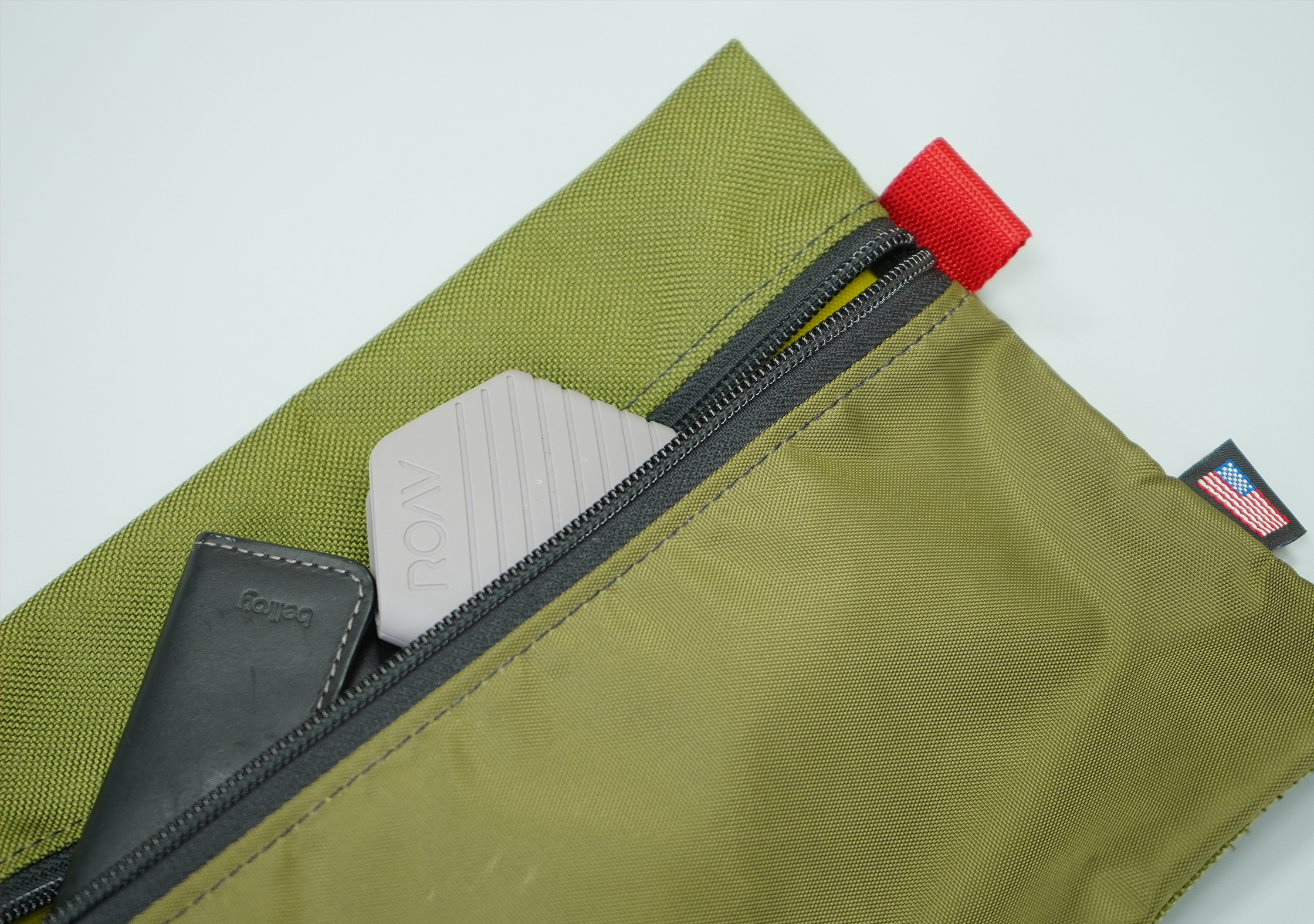 The small and medium bags also have nylon pull tabs to hold while you zip, making it super easy to rip them open and closed. Compounded by those thick paracord zipper pulls and it's, dare we say, fun to get in and out of these bags.
There are paracord loops on all three of the bags as well, so you can easily attach it to a bag or, if you've got dad style, your belt.
Internal components
When you open one of these pouches up you will be greeted with absolutely nothing. Seriously, we cannot overemphasize the complete lack of organization in these pouches…and we love it that way.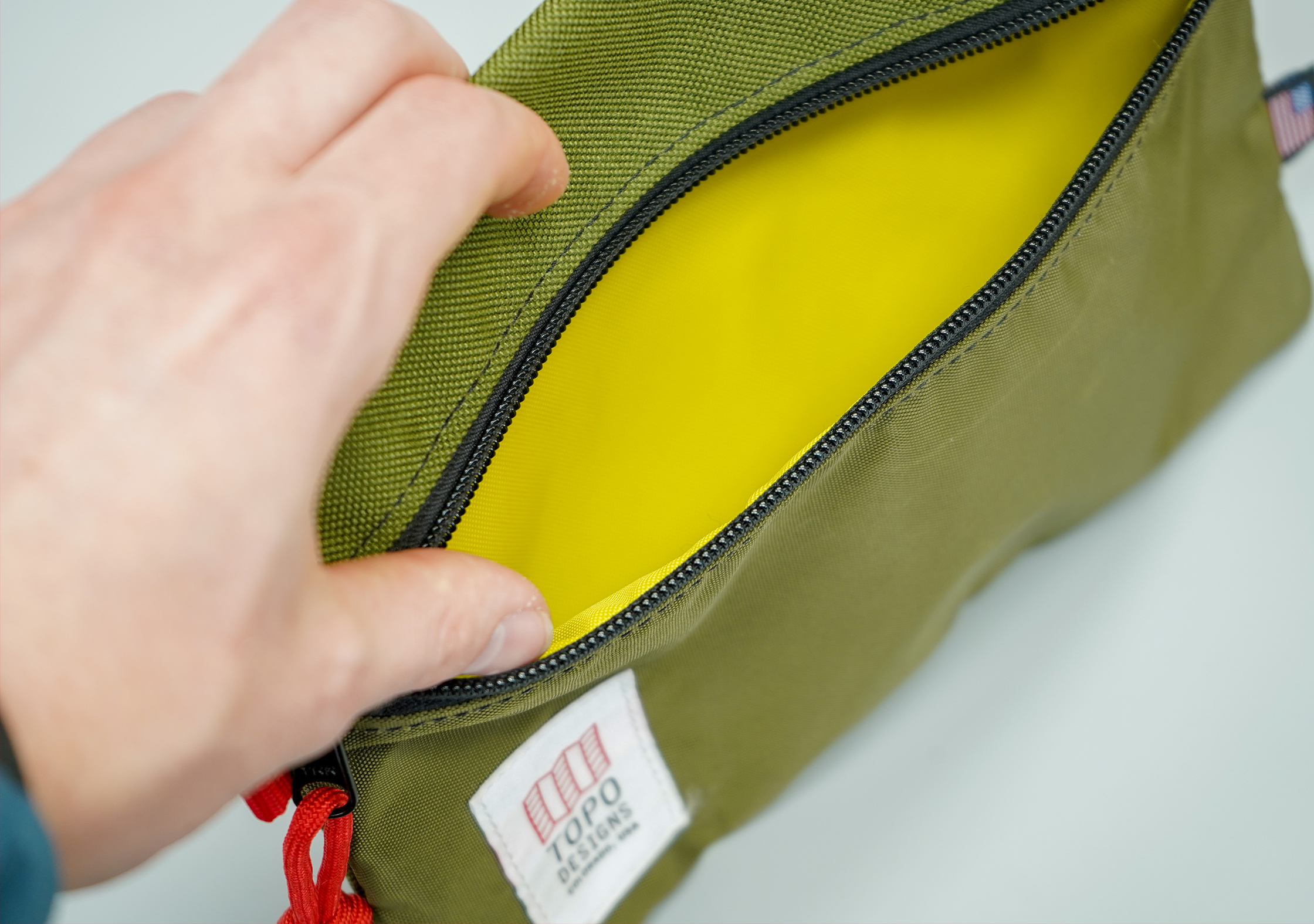 The inside of the Accessory Bags do tout a brightly colored nylon interior. This is a great feature as the color makes it easier to spot your gear. Black against lime green is easy to see; black against black, not so much.
Other than that, there's not much going on internally. We like that—as these bags are so small it makes sense to keep them simple—but if you're serious about organization you may miss some additional interior pockets or features.
Durability & Usage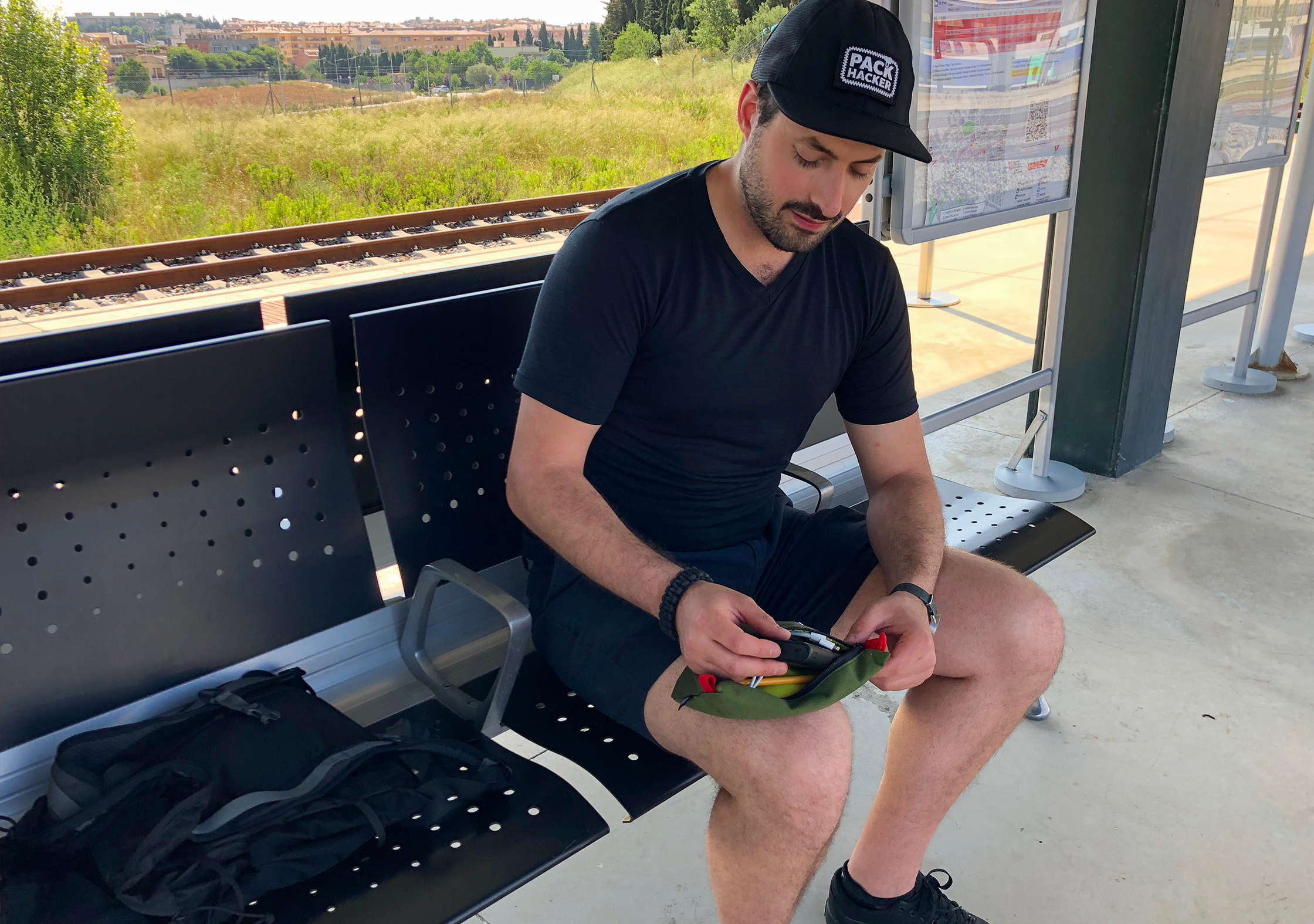 As we mentioned earlier, the accessory bags are made of some nice materials that should last a little while. We've been using these bags for two weeks and have no major issues to report yet.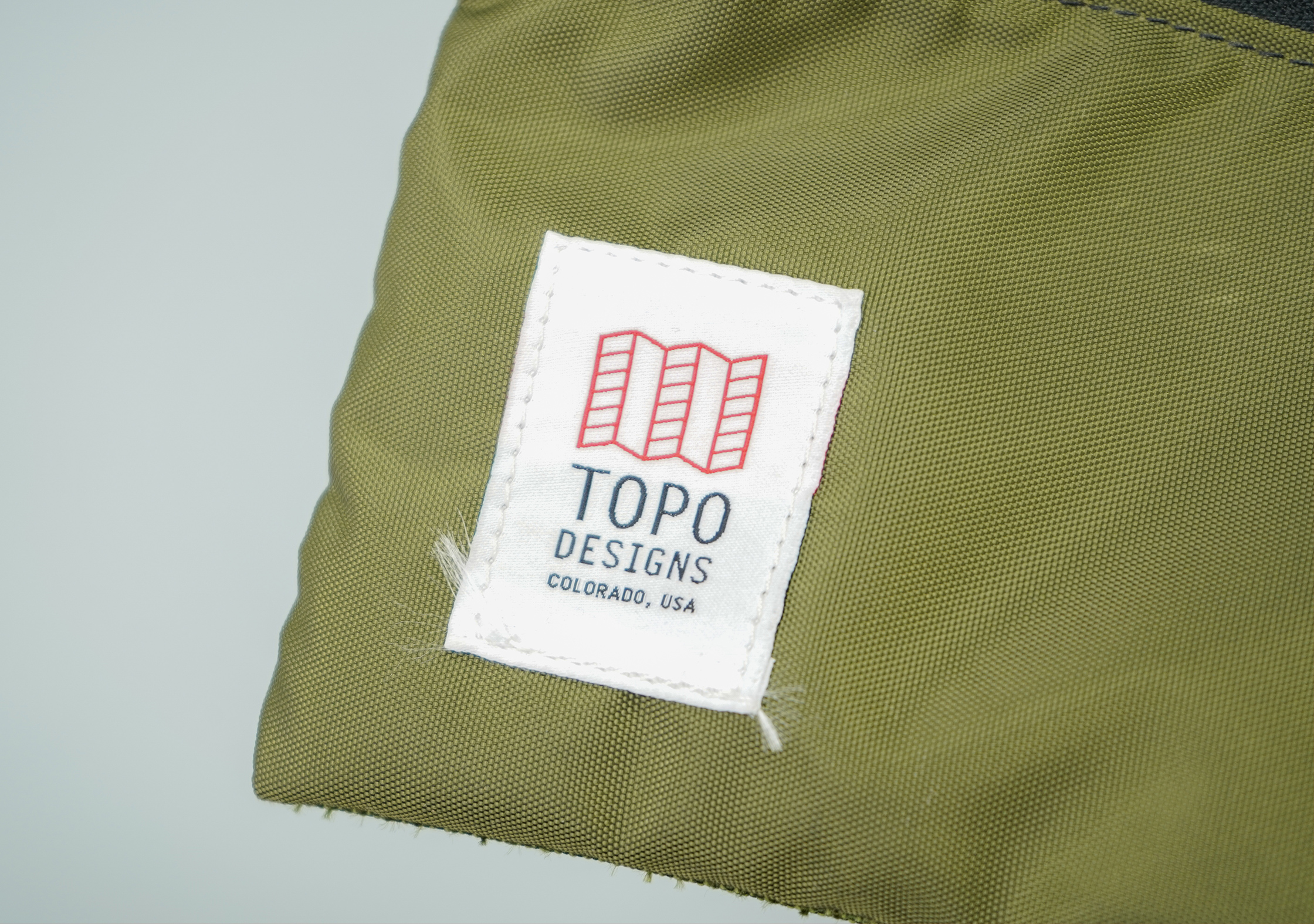 That being said, we do have a minor issue to report. The stitching on the logo tag on the front of the pack frayed on our larger bag. This is a common occurrence for Topo—we saw it when we reviewed their 40L Travel Bag and even with one of their hats—and while it's not a big deal, we will continue to point it out every single time.
Usage Timeline
Initial Usage
Condition: Excellent
Three sizes are excellent for a variety of gear.
We've found the high visibility liner to be great for spotting smaller items inside.
The largest size fits a MacBook Pro Charger quite nicely.
3 Months of Use
Condition: Good

Stitching on the logo tag of the largest bag has frayed a bit.
Everything else looks great still.
6 Months of Use
Condition: Good
Still holding up just fine other than the fraying on the logos.
9 Months of Use
Condition: Good
Not much else to say other than these have continued to be handy little pouches!
Access the Pro Community Discussion
Get your questions about the Topo Designs Accessory Bags answered from our team and the Pro Community right here on the page. Plus, join discussions with other members about gear, guides, and more.
Other Organizers & Pouches Reviews