We all know someone who lives for road trips. Whether they're going across their city or the country, nothing can stop them from exploring the world. When it comes to finding the perfect road trip gift for a friend or family member, it can be hard to know what products are worth buying, will last, and be helpful. That's where we come in!
We've teamed up with RVshare to bring you this list of gift ideas for the person in your life who can't stay off the road. RVshare allows you to browse through hundreds of local listings to find a rental that fits your needs and budget. From a teardrop for a honeymoon road trip to an eight-sleeper family bonanza, they've got you covered.
We all love a road trip, but sometimes a car isn't big enough for the trip you're going on. With RVshare, you can upgrade your accommodations to something larger to get off the grid or from point a to point b. Plus, most of our gift recommendations work while traveling by camper or recreational vehicle, too.
Without further ado, let's jump into the road trip gifts!
1. goodr A Ginger's Soul Sunglasses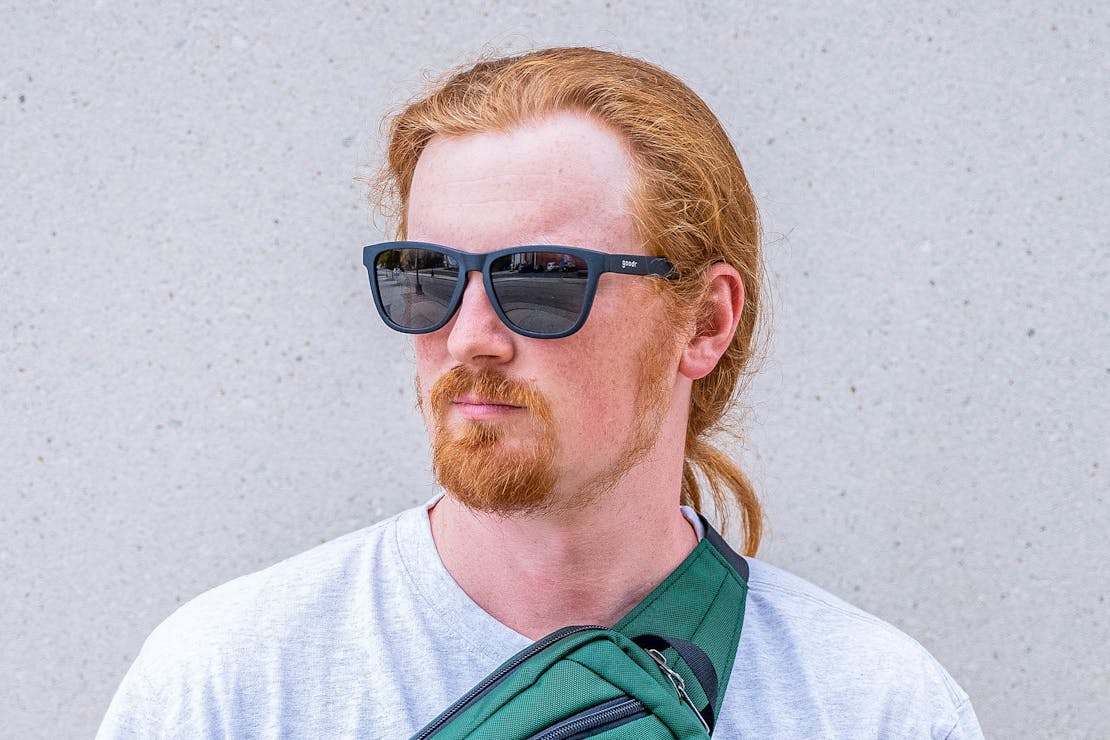 Why We Like It: They're comfortable during the ride when facing the sun and durable, no matter where the destination is.
What You Should Know: The look is a bit sporty, which isn't always the vibe you're going for.

No matter where in the world they end up, odds are, a pair of sunglasses are useful. They can protect their eyes from dangerous rays, make driving into the sunset easier, and are perfect for quick jaunts out of the car. We all know someone who constantly forgets their sunglasses, so a great road trip gift is a pair of Goodr Sunglasses. They're perfect for keeping in the glove box, no matter what kind of adventurer the car belongs to.

Goodr glasses are budget friendly but feel more premium than other budget glasses we've tested in the past. They're comfortable, don't feel like cheap plastic, and are durable for whatever the road can throw at you. The look is a little more sporty than some may like, but you can't beat a pair of Goodr sunglasses for the price. Plus, if the person you're shopping for has red hair, one of their most popular models is called A Ginger's Soul. That's a gift and a joke in one!
See Details & Buying Options
2. Scosche MPDB MagicMount Pro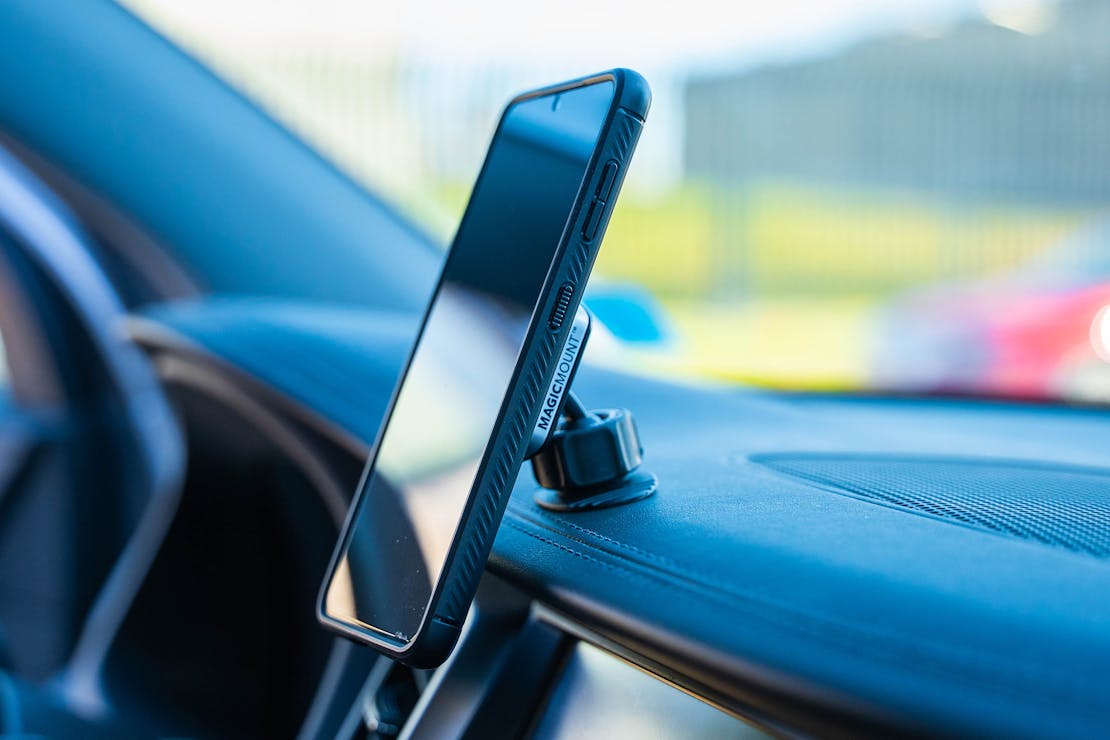 Why We Like It: The adhesive mount can be placed almost anywhere, so they aren't only able to use vents.
What You Should Know: Once you've placed it, they can't easily move it.

While we'll never tell someone to use their phone while driving, a smartphone is a helpful piece of technology while exploring on four wheels. There's nothing scarier than cruising the highway and looking over to see a driver staring down at their phone in their lap, trying to read the directions or change the song playing over the BlueTooth. To ensure your loved ones keep their eyes on the road, gift them a Scosche Car Phone Holder Mount. It attaches to the dash with adhesive, so there are more options when placing it.

No more being stuck with awkward angles because they can only connect it to the heating and cooling vent. The adhesive is sturdy, so a phone won't fall, but once you've placed it, there isn't a way to move it quickly. If their phone has MagSafe technology, it may work straight out of the box, but if not, there's an included magnet with a tight grip to ensure phones don't tumble off the mount. They can use it for directions, which is perfect for making sure that your loved ones stay on the right path—and aren't late for Thanksgiving dinner!
See Details & Buying Options
3. Scosche PowerVolt PD40 Dual-Port USB-C Car Charger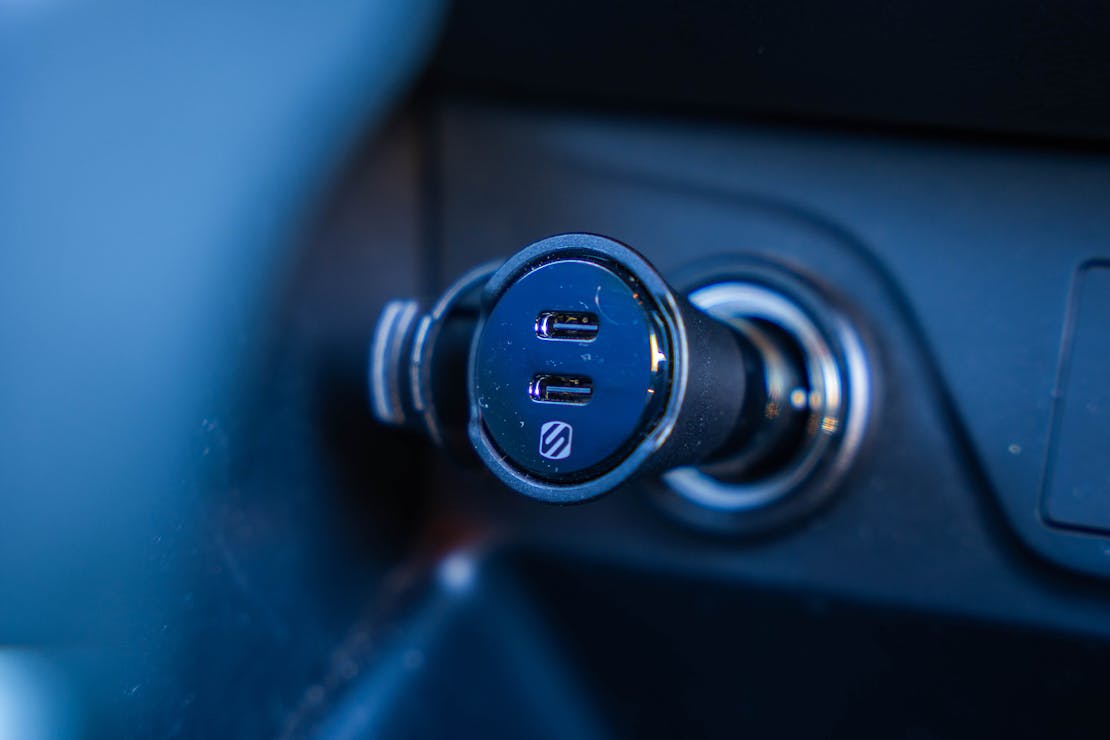 Why We Like It: It's exceptionally small and fast charges a phone.
What You Should Know: The main material is plastic, so durability is a long-term concern.

Do you have a friend or family member with an eternally dead phone? Maybe they haven't upgraded their iPhone since Apple decided to ditch the headphone jack, or perhaps they just always forget to charge up the battery before leaving. Regardless, this road trip gift is perfect for ensuring they can stay in touch with the people who are most important.

The Scosche 40-Watt Car Charger is tiny and has two USB-C plugs to charge two devices simultaneously. It's crafted from plastic, so it isn't the most durable option available, though we haven't had any issues. It outputs up to 40 watts, so it can fast charge a phone with those capabilities. The charger stays in vertical or horizontal accessory ports, but every car setup is different, so be wary of that before purchasing.
See Details & Buying Options
4. NITECORE TINI 2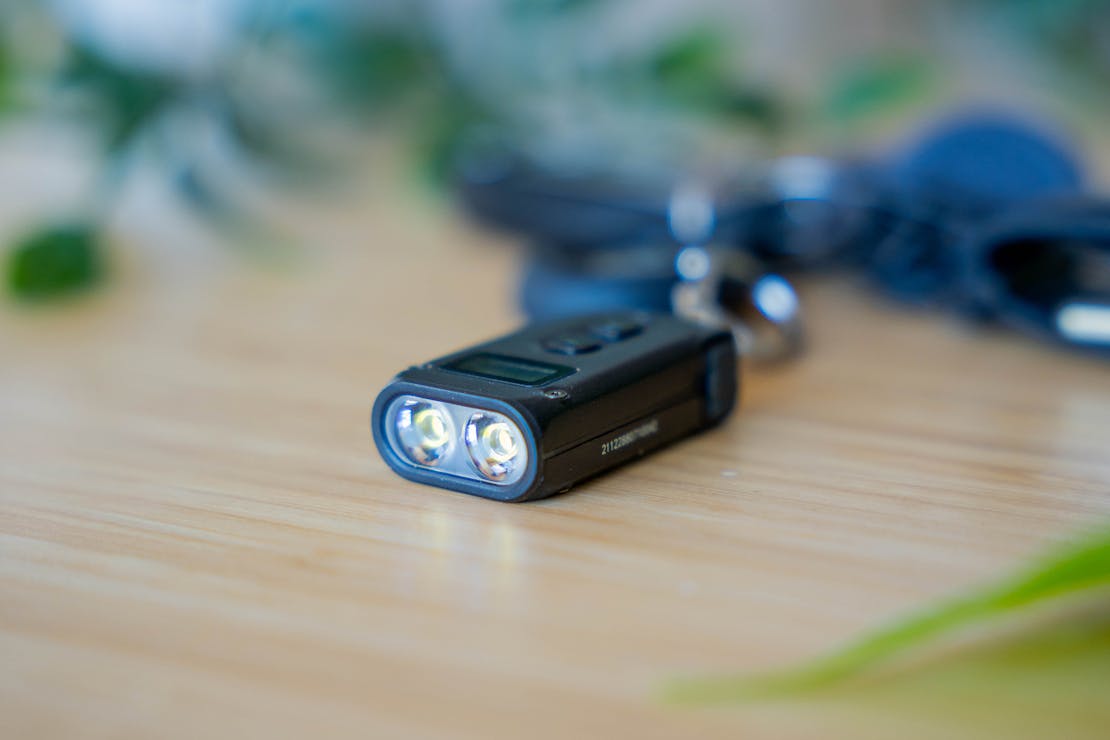 Why We Like It: The size-to-brightness ratio is great and offers enough light for most emergency uses.
What You Should Know: The light beam isn't terribly wide.

We all know someone who is always finding themselves in a precarious predicament. For whatever reason, these situations often tend to be as the sun sets, and the solution involves needing light. Well, why not get them one of the best tiny flashlights they'll ever own? We're certain they'll be eternally grateful! The NITECORE TINI 2 is a perfect road trip gift because it is small enough to keep on a key ring but is bright enough to help them change a tire after dark, read a book after the sun has gone down, or to find something in the trunk.

The beam isn't wide like a Maglite, but it works for most travel and emergencies that may arise. In addition to fitting on a key ring, they can easily throw this inside a sling or into a travel backpack or daypack. Tom, Pack Hacker's founder, digs this thing and loves using it as much as he loves playing with the unique design.
See Full Review & Buying Options
5. Topo Designs Square Bag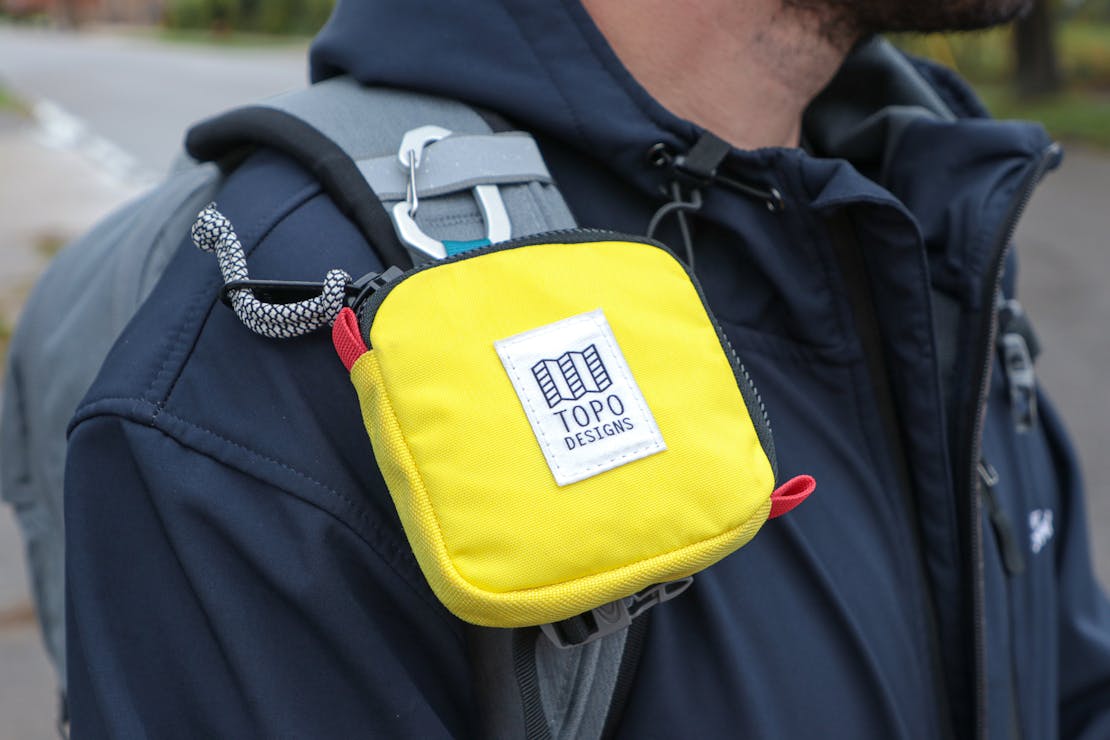 Why We Like It: It's an excellent size for stowing medications and other small items in the glove box.
What You Should Know: It's small and not practical for large gear.

At the start of a long car ride, we all think everything will be clean and organized. After all, what could possibly go wrong? A few hours in, there will be Twizzlers on the floor, root beer spilled in the cupholder, and, somehow, mashed potatoes on the ceiling. What else would they expect from a road trip? Messes can be cleaned, but finding the important things brought along is essential. We use the Topo Designs Square Bag to stow medications and other medical products to ensure we know where they are at all times.

Once we arrive, the bag has a carabiner, so we can attach it inside a daypack or sling. This ensures that medications are never out of sight or mind. Whether you know someone who loves road trips and has medicine or you know someone who loves little pouches, these bags make for a great road trip gift.
See Full Review & Buying Options
6. Owala FreeSip Water Bottle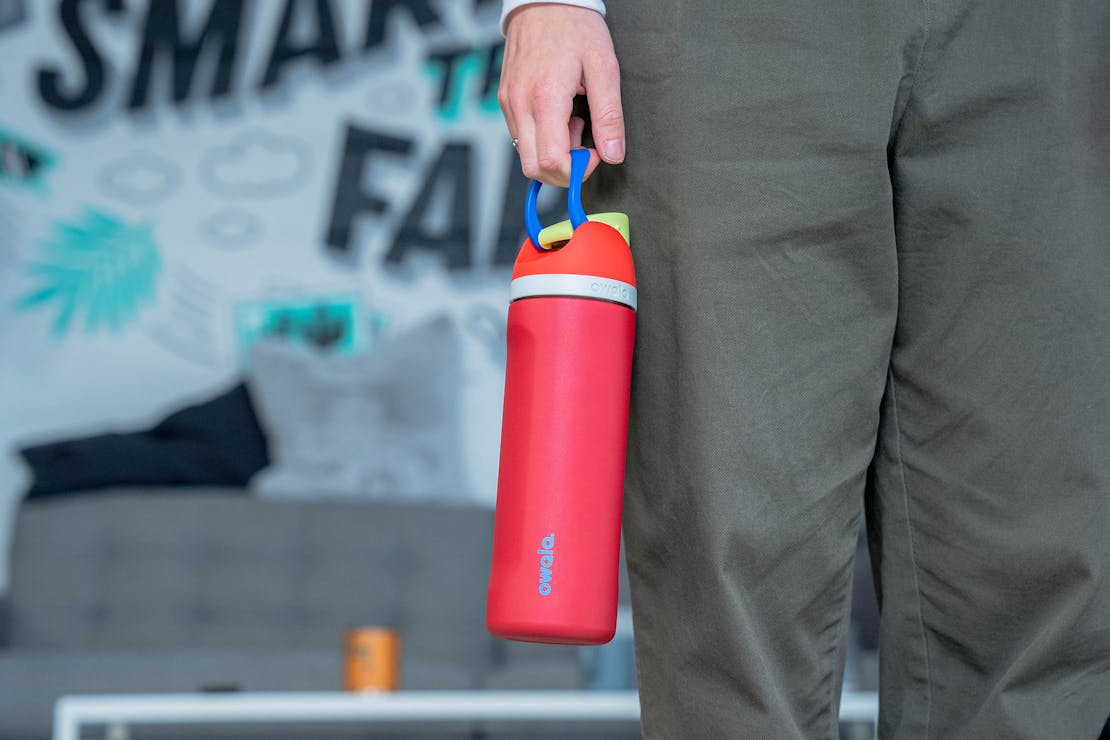 Why We Like It: Fun, saturated colorways to remind them to drink water throughout the trip.
What You Should Know: It will get dinged up over time.

Remembering to stay hydrated is difficult, even when not in the car for most of the day. Even if you are a hydration wizard who drinks the recommended 3.7 liters of water (or 2.7 liters for women), odds are, you know someone that doesn't. The Owala FreeSip Water Bottle comes in a ton of fun colorways that are so vibrant that they can't help but stay hydrated.

They can either sip or swig, which is a nice change of pace while on the road. It has a carry handle, too, so they can easily take it on excursions out of the car. We've noticed a few dings on the model we have in the office that have occurred naturally over time, but none that are so bad that we are deterred from using it. Come on, look at those colors!
See Full Review & Buying Options
7. Patagonia Storm10 Jacket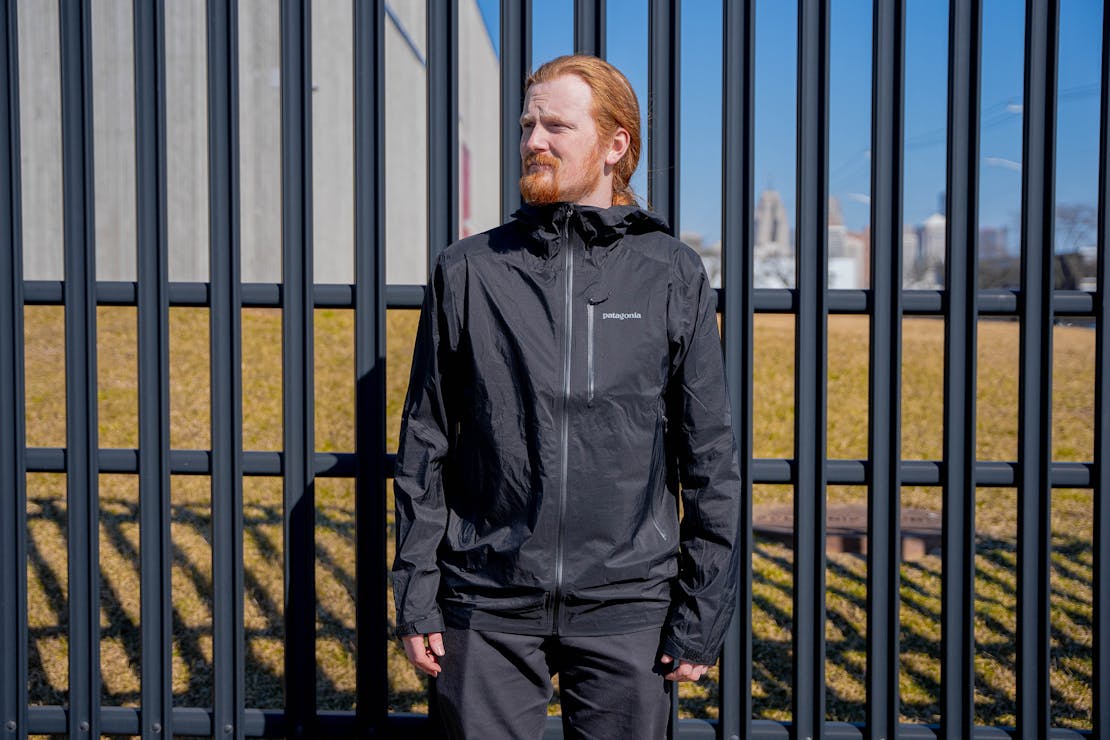 Why We Like It: It's packable enough to fit in a glove box but keeps dry for hours of adventuring in rough conditions outside the car.
What You Should Know: It's wrinkled for a while after decompressing.

Okay, we know what you might be thinking. A rain jacket as a road trip gift? What on earth would you need a rain jacket for on a road trip? Well, let us explain. A road trip is a beautiful phenomenon that can take you to magical places you could never have imagined. But, unfortunately, sometimes, those destinations involve precipitation. Some gas stations don't have a roof, so pumping gas without a raincoat will ruin all the fun.

Sometimes they'll need to stretch their legs, their dog might need to poop, or there's a killer view they can't leave without seeing. If it's raining and they brave the journey without a raincoat, the rest of their drive won't be so much fun. The Patagonia Storm10 Jacket packs down small enough to fit into their hand and is water-resistant enough to keep them dry for hours in the rain. It fits perfectly into a gloveboxy and can be unpacked in seconds—although it stays wrinkled for a while afterward. Now, do you understand why you should buy us…erm, your friend or family member, a Patagonia Storm10 jacket as a road trip gift?
See Full Review & Buying Options
8. BIRKENSTOCK Arizona Essentials EVA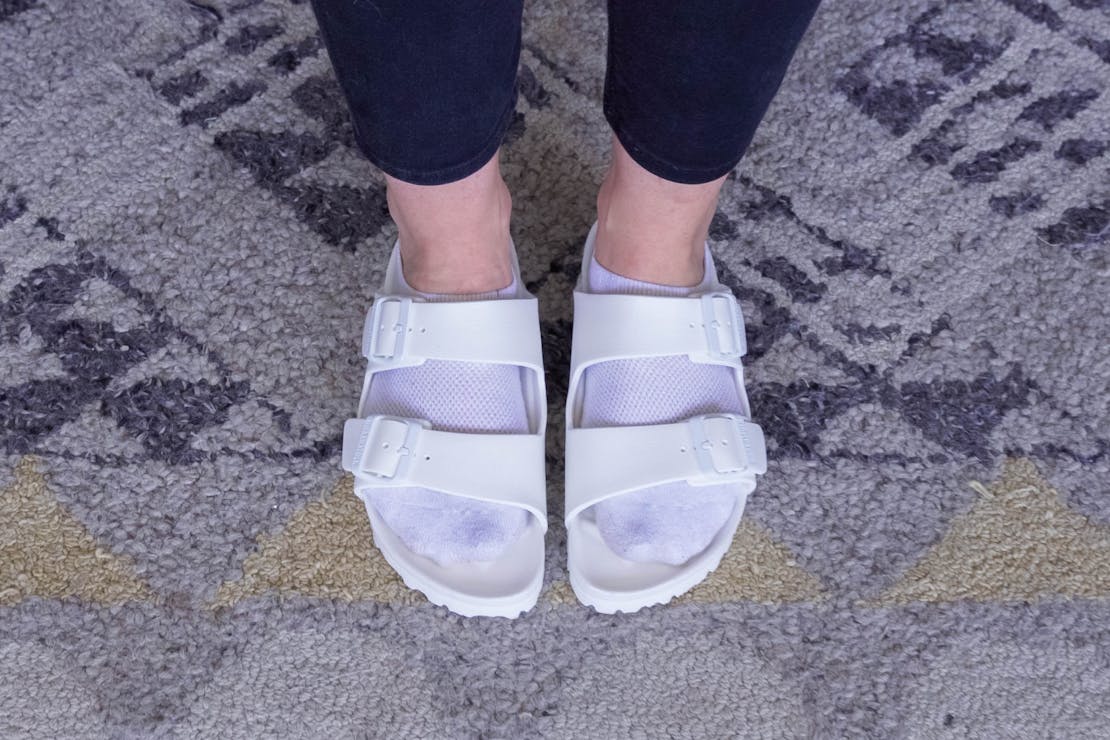 Why We Like It: A durable slip-on quickly that they can wear regardless of the outside terrain.
What You Should Know: They won't keep feet warm in the car.

What's a road trip without jumping out of the car to grab a candy bar, cold pop, or, hell, even an ice cream cone? A long car ride may mean taking off their shoes so their feet can breathe. How on earth are they supposed to get to their sugary treat if they don't have shoes on? Sit tight; we've got the solution. BIRKENSTOCK Arizona Essentials EVAs are easy to slide on, durable enough for longer walks, and come in a ton of fun colorways.

Whether grabbing a snack or walking to a roadside waterfall to snap a photo for their long-neglected Instagram account, they're an excellent shout for that special someone who loves to sit in the passenger seat with their toes spread wide for the whole world to see. They won't keep their feet warm should they get cold, though.
See Details & Buying Options
9. Aer Go Duffel 2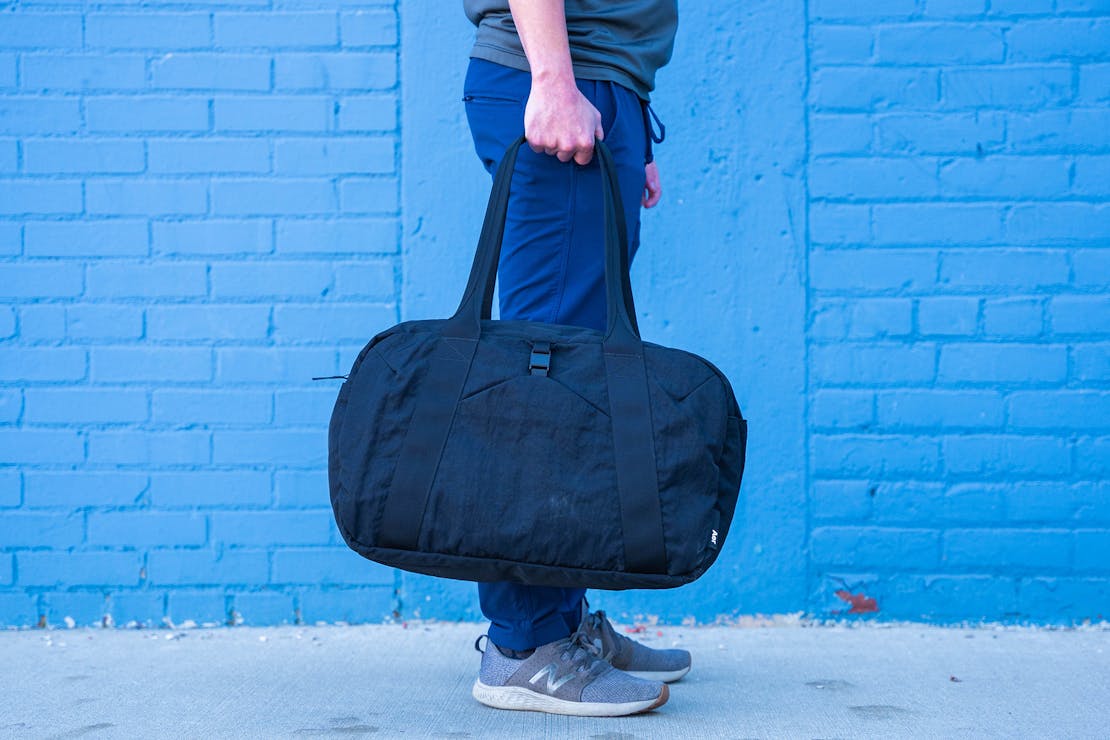 Why We Like It: Can easily slide in between other gear when not in use.
What You Should Know: Not large enough to be a true "gear hauler."

We don't think much about saving space on a road trip because you've got an entire trunk to fill, but they might run out of space on longer trips. Whether from overpacking, the length of their trip, or having a small trunk, saving space is ideal no matter the destination. The Aer Go Duffel 2 is an excellent road trip gift because when deployed, it rocks a whopping 35 liters, so there's more than enough room for clothes and other gear.

Plus, when empty, the materials are lightweight enough to slide between items in their trunk or the small pocket behind the car's front seats. Whether you know someone who could use it to pack their clothes or if you want them to have an extra bag to bring you home souvenirs, anything from the Aer Go Collection is a worthy road trip gift.
See Details & Buying Options
10. Osprey Daylite Cinch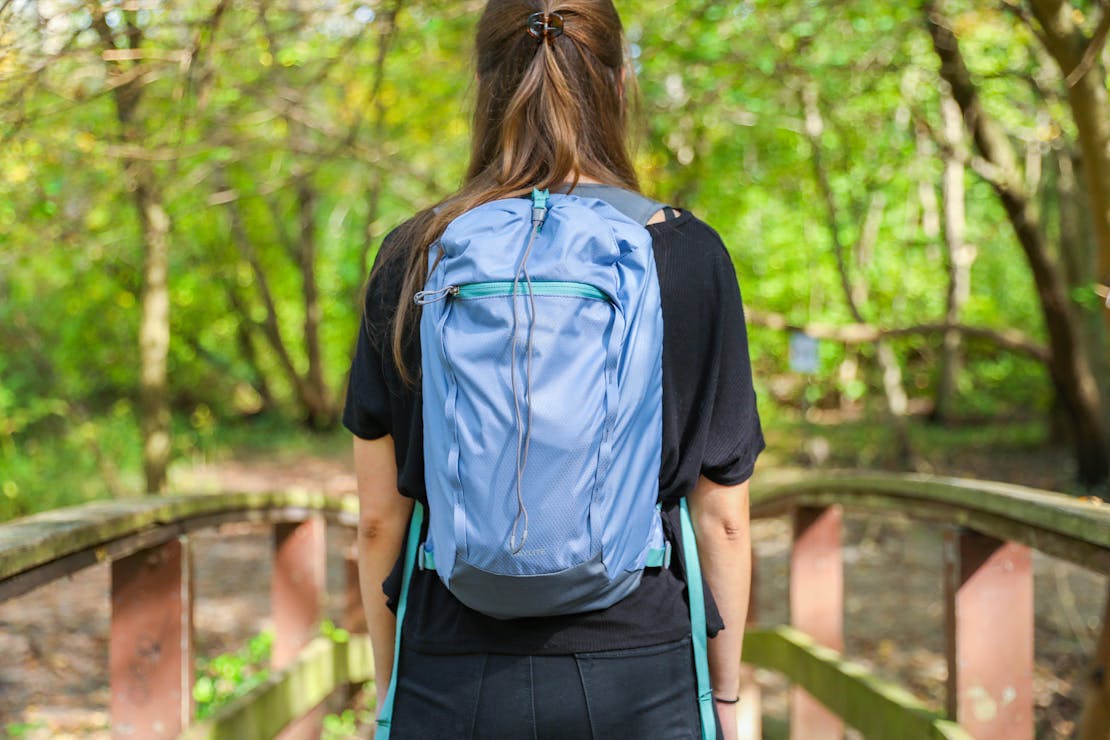 Why We Like It: Perfect size for quick trips out of the car to day-long hikes.
What You Should Know: The cinch cable can be annoying and get stuck on things in a packed car.

At the end of the day, a road trip is more about the journey than the destination. From scenic overlooks to half-day long hikes from a dirt parking lot off the side of the road, having a backpack makes most journeys out of the car easier. The Osprey Daylite Cinch is a perfect companion for road trips because it isn't too large.

Still, it has enough room and organization to handle almost anything they might discover on the side of the road and will want to accomplish. Well, unless they run into a hungry alligator. The Daylite Cinch probably won't help them in that situation. This makes for a great gift because it comes in some fun colorways, too.
See Full Review & Buying Options
11. Gravel Explorer MAX Toiletry Bag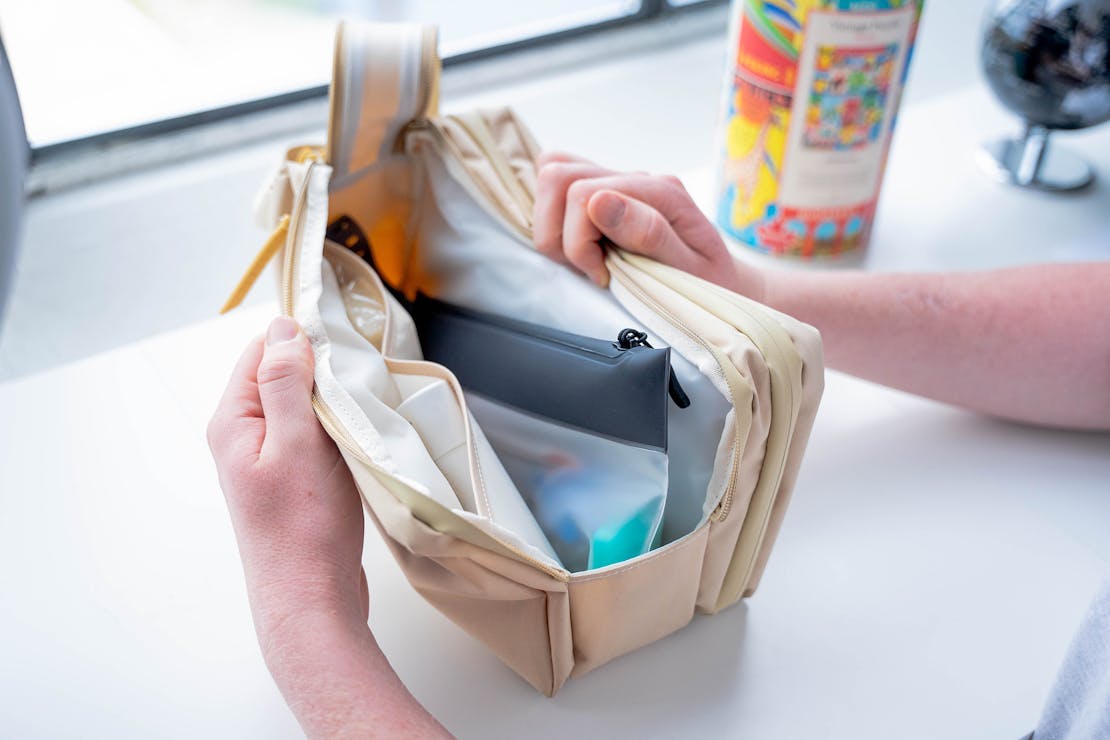 Why We Like It: You can fit the whole family's toiletries inside.
What You Should Know: It probably won't fit into a daypack upon arrival.

We all have a friend who throws all their toiletries into a disposable plastic bag and calls that good enough for any trip. Well, what happens when that friend gets married and has kids? Should they get a bigger bag? No! Well, what should they get? We're about to tell you! The Gravel Explorer MAX Toiletry Bag is large enough to stow toiletries for the whole family and has separate compartments for different gear.

From electronic razors to liquids, this thing has them covered. Let's be honest; you will have to gift this to them, as they won't buy it for themselves. The main drawback of this toiletry bag is that it takes up a good amount of space in their bag when fully packed, though it fits nicely in a trunk or large duffle, so that's why we think it makes for a great road trip gift.
See Full Review & Buying Options
12. ESPRO P0 Ultralight French Press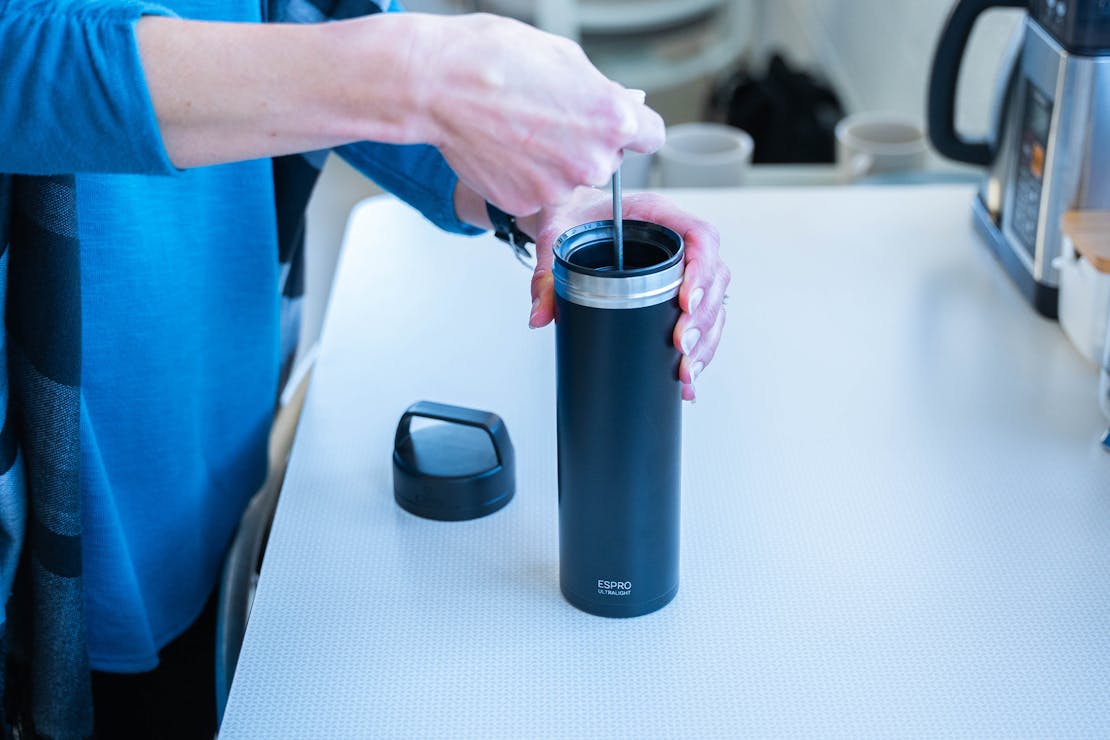 Why We Like It: Small and sleek french press that can fit into tight spaces on the move.
What You Should Know: Not insulated enough to stay warm all day.

One of the hardest things about waking up while on the road is going without the morning ritual that an estimated one billion people worldwide partake in—coffee! Whether they didn't get much sleep, are tired from the previous day's adventures, or need to recover from too many lime-a-ritas at the bar last night, coffee will get them roaring and ready to hit the road.

The ESPRO P0 Ultralight French Press is small enough to fit in the car, and they can drink straight from the press. It will keep things warm for an hour or two, but after that, it'll start to get cold. The screw-on top is secure, and there's a loop for a carabiner, so they can attach it to their pack for adventures outside the car. It's the perfect road trip gift for the coffee aficionado in your life–or someone who can't do anything without their morning cup of Joe.
See Details & Buying Options
13. Carhartt Car Organizer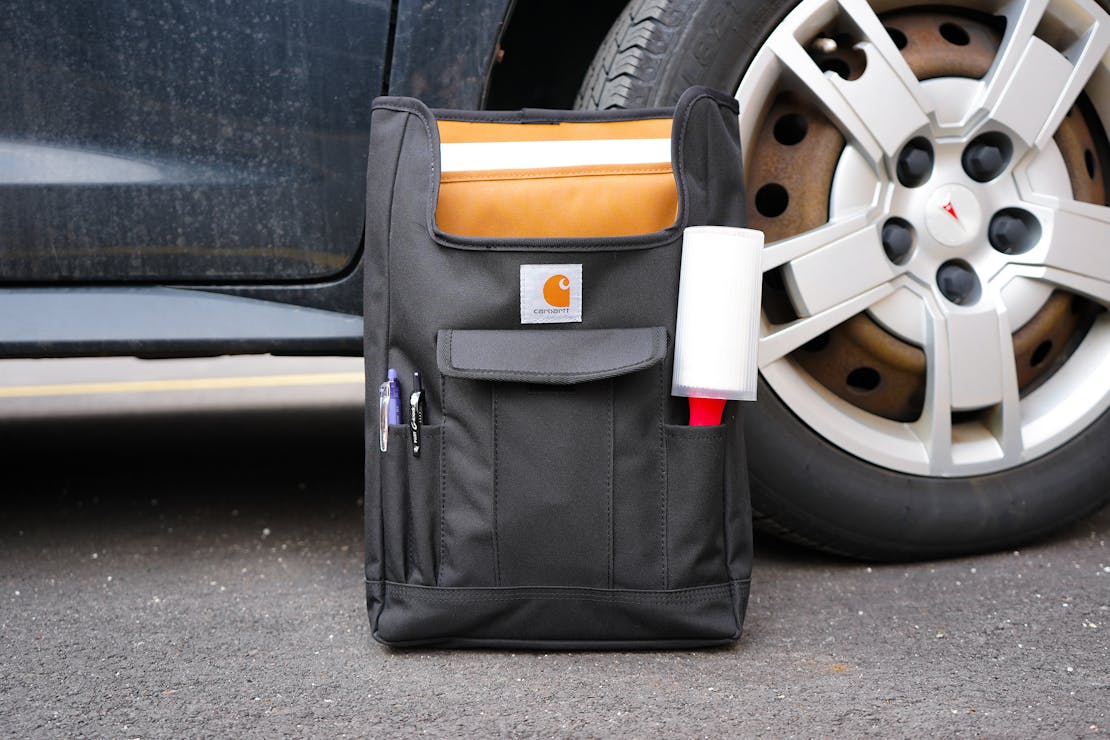 Why We Like It: It hangs on the back of the seat, so it's out of the way while driving.
What You Should Know: Certain headrests aren't easy to work with.

No matter how organized they are before a road trip starts, pandemonium will likely ensue. Somebody might spill their vintage 1998 McDonald's Szechuan Sauce all over the carpet, their partner might accidentally lose their hat out the window when the family dog lets one rip, and who knows what the little ones might do. With the Carhartt Car Organizer, everything is a bit more organized and a lot less chaotic.

It hangs on the backside of the front seat, so it's accessible to those in the backseat, but they can get to it if they're in the passenger seat and are a bit flexible. Plus, it will fit a laptop or books for those who like to stay plugged in or well-read on the road. Some headrests make setting it up more difficult, but the Carhartt Car Organizer is a perfect road trip gift for the person who is constantly losing things in their car.
See Full Review & Buying Options
14. Cliffset Starter Pack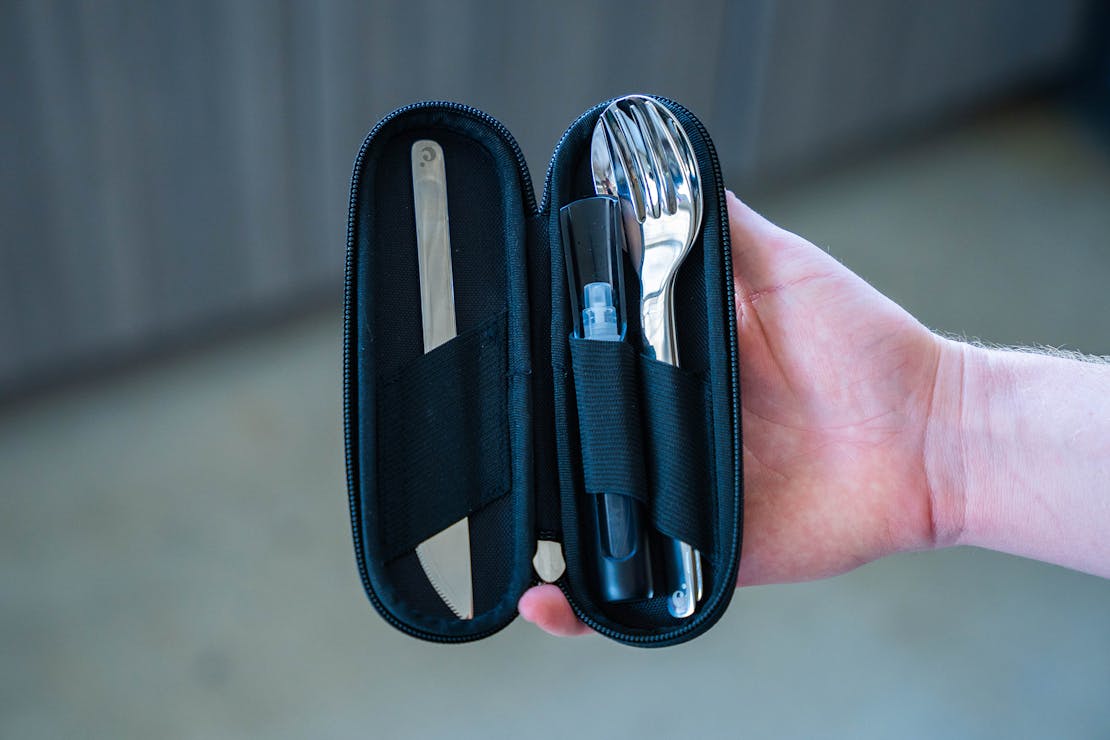 Why We Like It: Includes cleaning tools so they can clean cutlery before it gets crusty.
What You Should Know: The knife isn't TSA-friendly should you try to take it on a plane.

Some might say that using disposable cutlery is a right of passage for a road tripper, which at one time may have been the case, though it's safe to say now that it's irresponsible and unsustainable. Bringing reusable utensils is better for the environment, and let's be honest, it's a lot easier to eat with too. If you're looking for a road trip gift for the foodie in your life, look no further than the Cliffset Starter Pack.

It includes cleaning tools so they can sanitize their meal tools right after they use them, so they're ready for their next meal out. Plus, it comes with a carrying case, so they aren't just carrying a fork, knife, and spoon around with them loose all day. The knife isn't TSA-safe, which isn't a huge deal for a road tripper, but it's essential to keep in mind if they were hoping to use it as a travel set, too.
See Full Review & Buying Options
So there you have it–your shopping list for road trip gifts for family and friends who can't stay put for too long. If you need a little more space than your car offers, check out RVshare. After all, most of these gift ideas work for RV travel, too!