Cliffset Starter Pack Review
The Cliffset Starter Pack offers sturdy utensils and comes with a handy case and cleaner. However, the knife isn't TSA-safe, so you'll have to leave it behind.
Our Verdict
Unlock the Pro Summary
Save time. Get access to brief summaries of our reviews so you can browse and make decisions more efficiently.
Pros
Utensils are durable and feel quality
Case fits into the palm of your hand and slides nicely into a daypack
Cleaner works well for most messes
Cons
Knife isn't TSA-friendly
Smell of cleaner can be overpowering
Cleaning cloth sold separately at time of review
Recent Pack Hacker Video
Technical Details
Weight (oz)

7 oz (198.4 g)

Dimensions

6.69 in x 1.97 in x 1.18 in (17 x 5 x 3 cm)

Notable Materials

Stainless Steel, Plastic, YKK Zippers, Ripstop Nylon

Manufacturing Country

China

Warranty Information
Full Review
The Ciffset Starter Park comes with everything you might need from a utensil set—a fork, knife, spoon, cleaning spray, spray bottle, and a case to hold it all together. We dig that everything is included, but we're curious how the size and weight will affect usage. Let's dive in and find out!
The Rundown
The Cliffset Starter Park comes with a set of utensils that consists of a fork, knife, and spoon, a sprayer, a case, and a bottle of cleaner. We'll go into each of these individually, but first, we think it's worth mentioning that Cliffset also sells reusable cloths.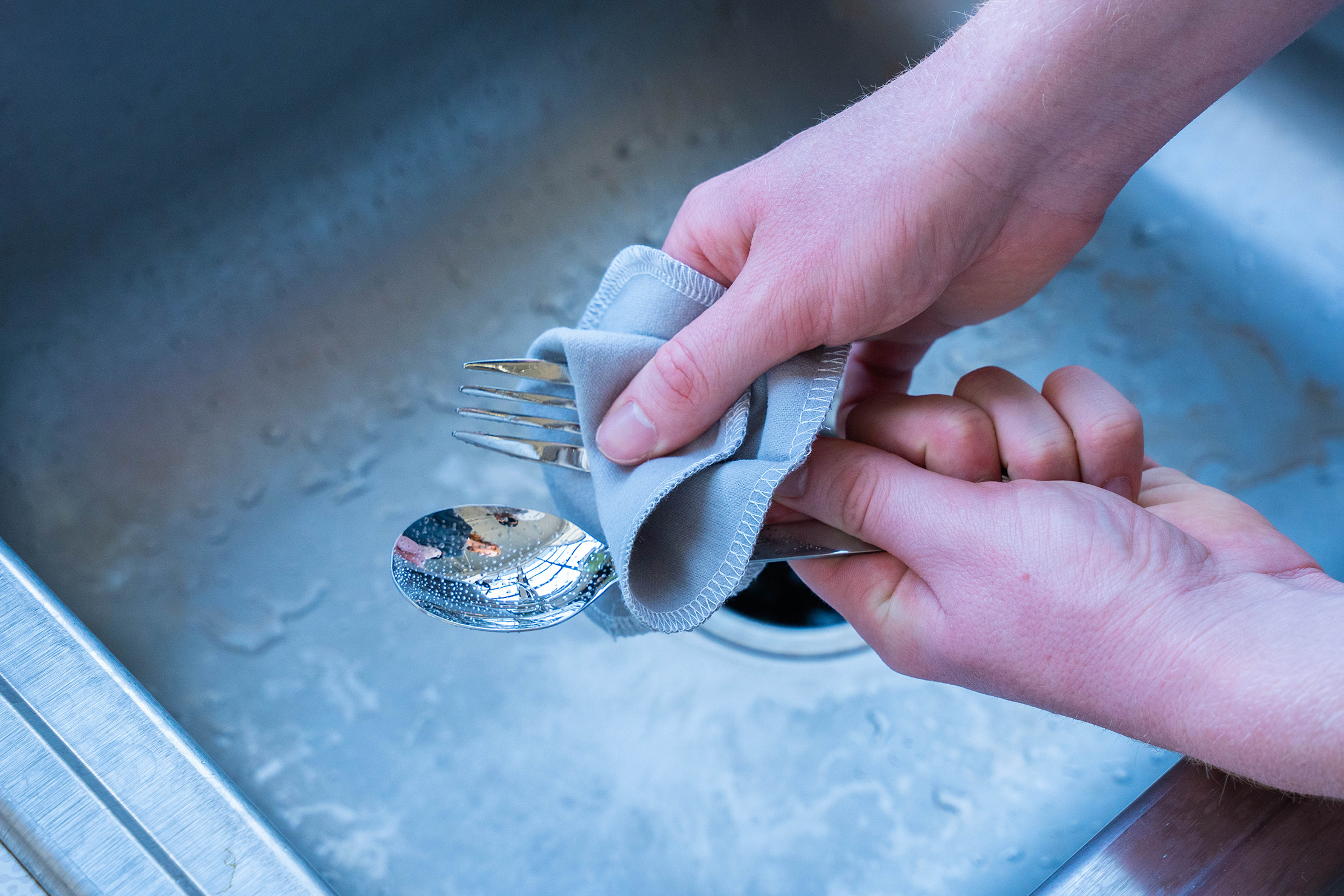 They're soft, easy to use, and made from 100% cotton. You can also slide one inside the case, which is a perk. They come in fun colorways, which is…fun, but honestly, they work just as well as a paper towel, napkin, or scrap of towel you have sitting around. The colorways are…fun, but you may already have something that works for this sitting around at home. We urge people to use reusable materials when possible, as it's better for the environment. However, since you're looking to get a reusable utensil set, you probably already know!
Kicking things off with the cleaner—you've got two options. At the time of this review there's Pure Lemon Extract Cleaner and their Anyware Cleaner is coming soon (we see what they did there). We opted for the Pure Lemon Extract because, after all, who doesn't dig lemons? The ingredients are alcohol, water, and terpeneless lemon oil. It smells absolutely scrumptious and leaves your utensils clean, which is the important thing. We found that you don't need a ton of liquid to clean up so long as you do it right away, so the bottle lasts a long time.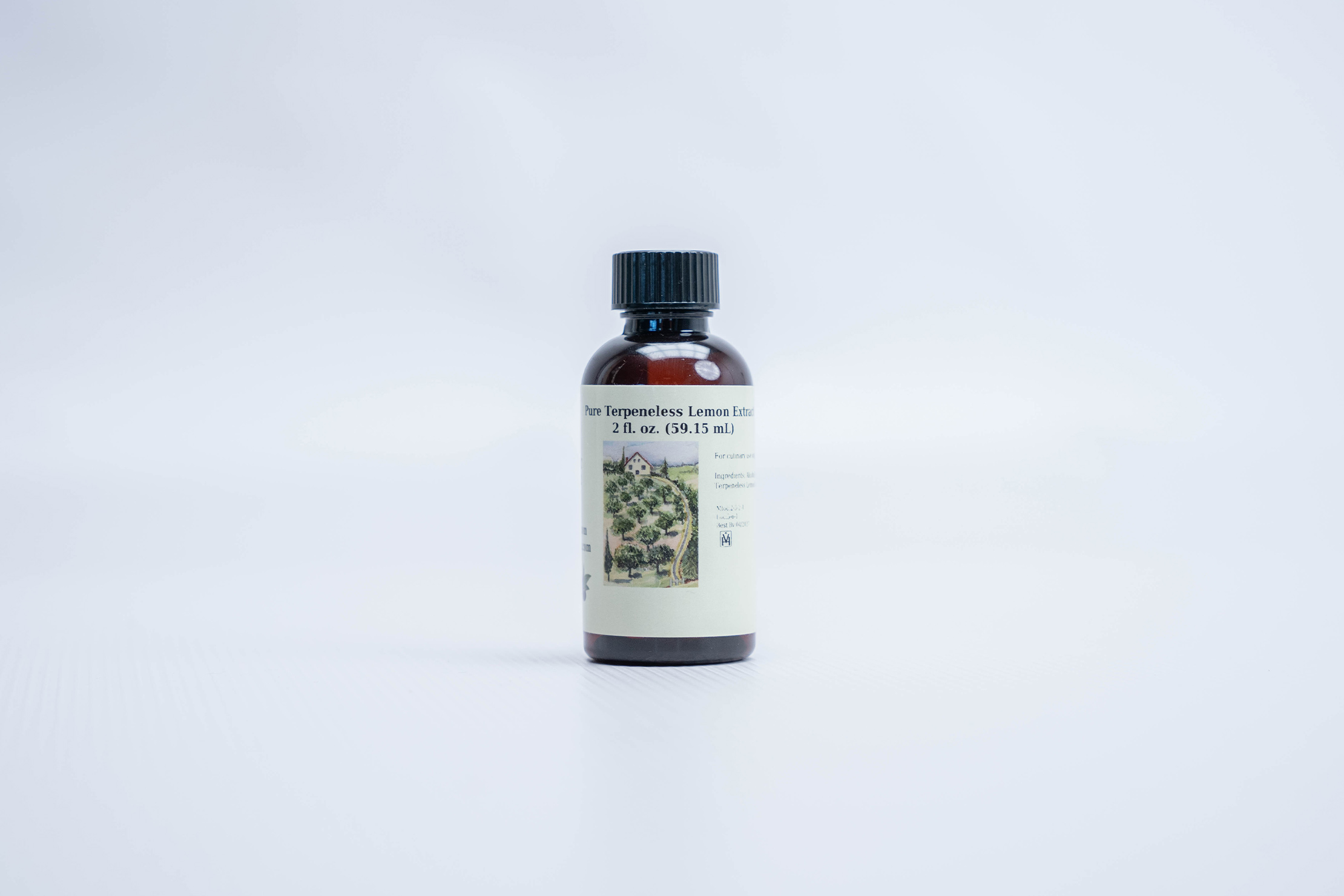 The spoon, fork, and knife are crafted from 18/8 stainless steel. It's super durable and feels more like what you use at home than a travel set, which is a big perk of the Cliffset. Another big bonus is that you get all three offerings—it isn't missing the spoon or the knife, which we often see. The spoon isn't a spork, either, which is a big step in the right direction, we think.
It's important to note that the knife isn't TSA-safe. Well, to be honest, you might get away with it, but it's up to the officer you have on the day you go to the airport. But, if you take the Cliffset Starter Pack with the knife, be ready to lose it. Luckily, it's easy to take out and leave at home if you're going on a plane, which is nice. Hopefully you won't need to cut anything your fork can't handle, though.

The sprayer is made from plastic and doesn't feel terribly durable, though it hasn't given us any issues durability-wise. It sits inside a cleaning tool that guides the spray and can also be used to clean the fork. We find that cleaning the fork is easiest the old-fashioned way—with a cloth or something similar, but it's nice to have the option should you fall asleep eating something sticky. After all, it's harder to soak your dishes while abroad. All jokes aside, the sprayer has good coverage and does the job well.
All of this fits seamlessly into the case, which offers a bit of protection for the utensils from bending and the sprayer from breaking. It's crafted from nylon and has a hard shell, which is what protects the important stuff. It has a Cliffset logo, which we don't love, but it's minimalistic and not too in-your-face, which we like.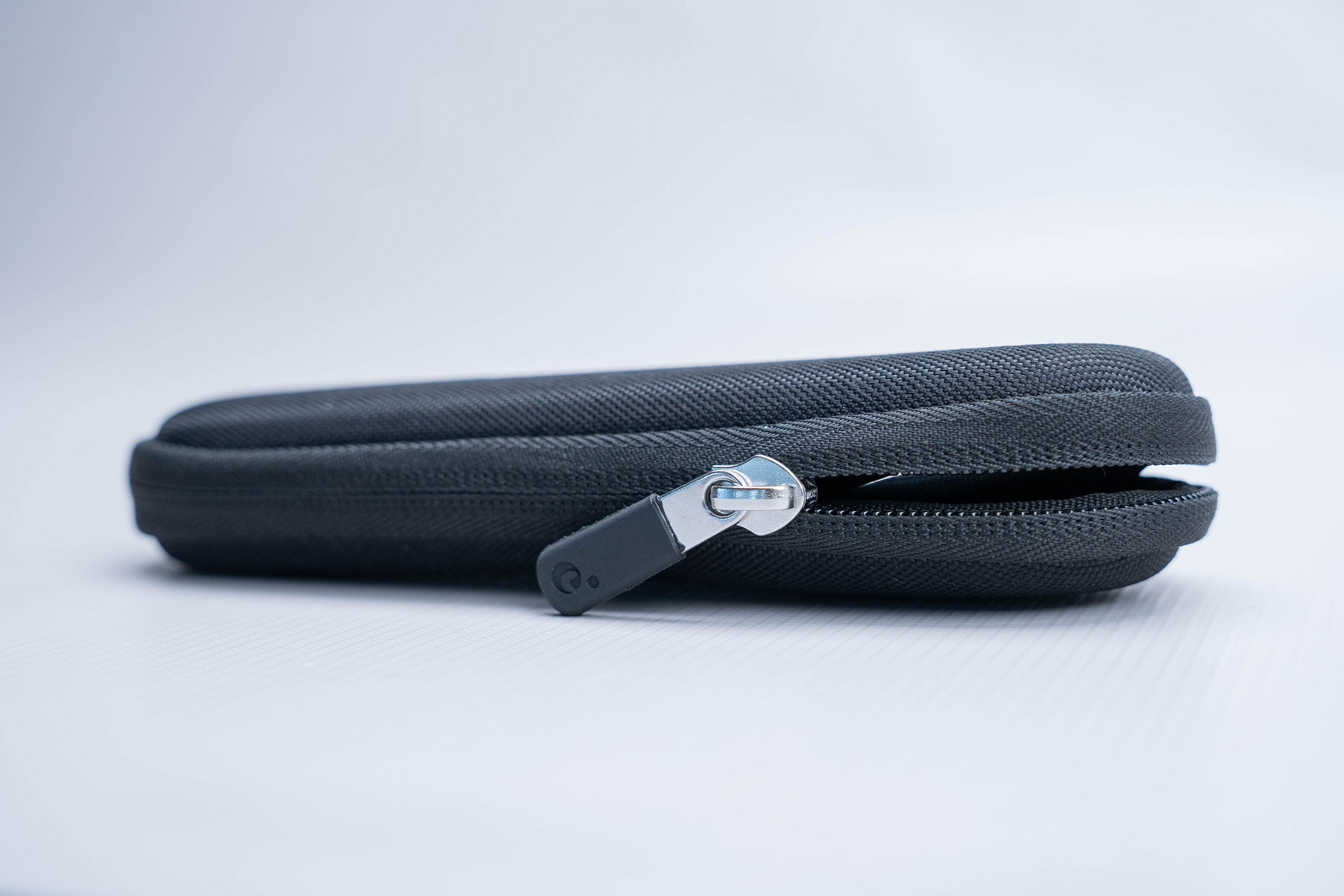 The case utilizes a YKK zipper, which we think is important. If you're going to be taking this thing on a road trip, train trip, or plane (without the knife), you want the case to hold up. If the zipper were to fail and you had to travel with this thing constantly flying open, you'd be in for a rough time. The fork could stab your Nintendo Switch when you're getting up from the subway, and your entire sling might end up smelling like lemony goodness. Well, that second part isn't terrible, but you wouldn't have any cleaner left to sort out your dishes, which wouldn't be great! The YKK zipper holds things together nicely and is a brand we trust, which is a small thing that accounts for a tremendous job, we think.
Packability
The case is pretty small, which contains the entire package, so that's a positive point. It isn't as tiny as other sets we've seen, but we'll get into that later.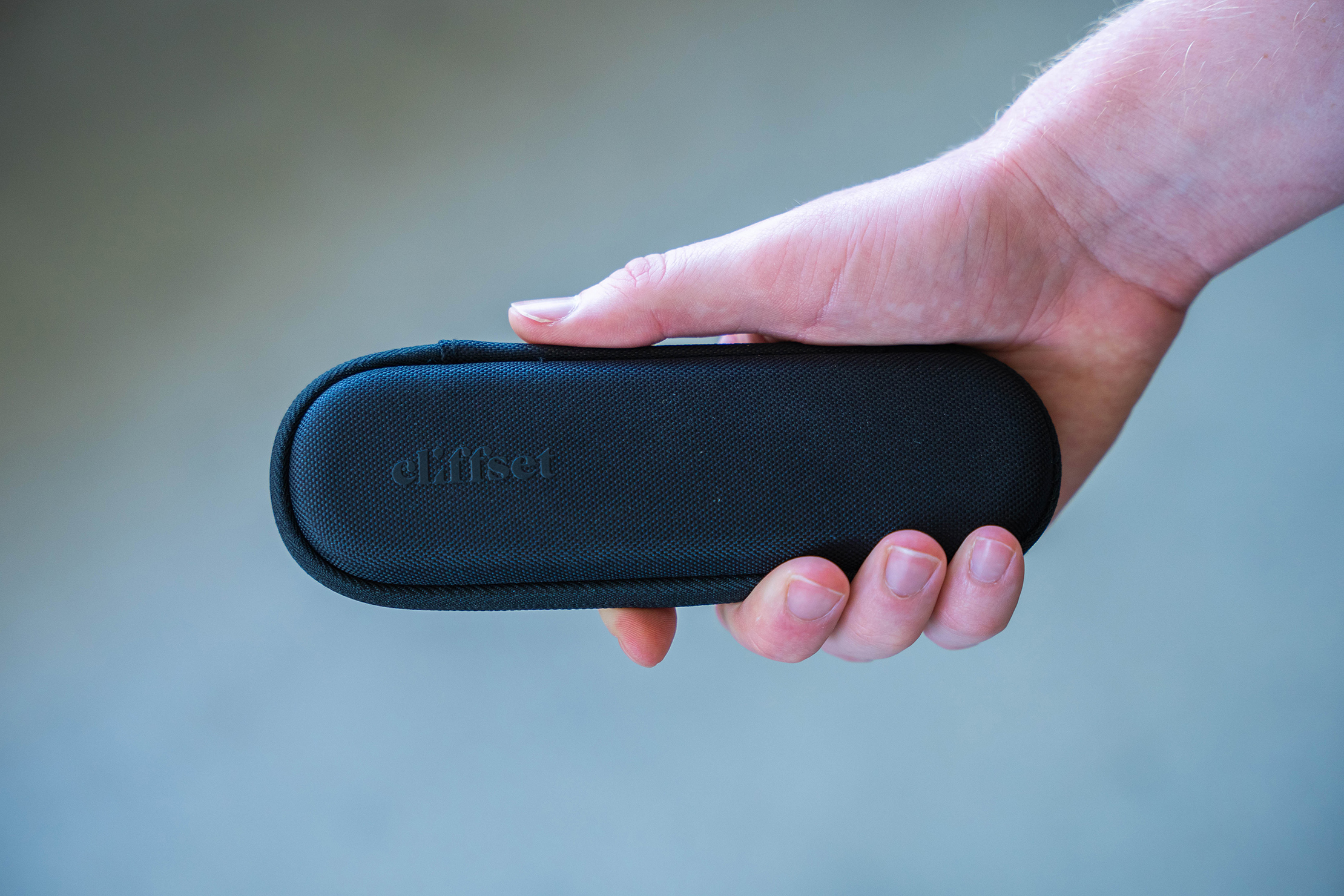 Most importantly, the case fits into the palm of your hand. If you're going to grab take-out, it doesn't matter if you have a daypack, sling, or even your travel backpack; you can just carry your utensils.
You might be able to slide it into a larger pants pocket, like those you'd find on a standard pair of men's jeans, but smaller pockets aren't going to work due to the height of the case.
We haven't had any issue finding a spot for it inside a liner pocket on a daypack or travel backpack; however, depending on the size of your sling, you may have to lay it flat across the bottom instead of putting it in a pocket. This isn't ideal, but it isn't the end of the world, either. Well, at least we hope it isn't. That wouldn't be a great way for it all to end.
Quick Comparison
As promised, we will compare the Cliffset Starter Pack to a smaller travel utensil set. That set will be, drumroll please…the Cold4ged Forkanife Travel Set (…and the crowd goes wild)!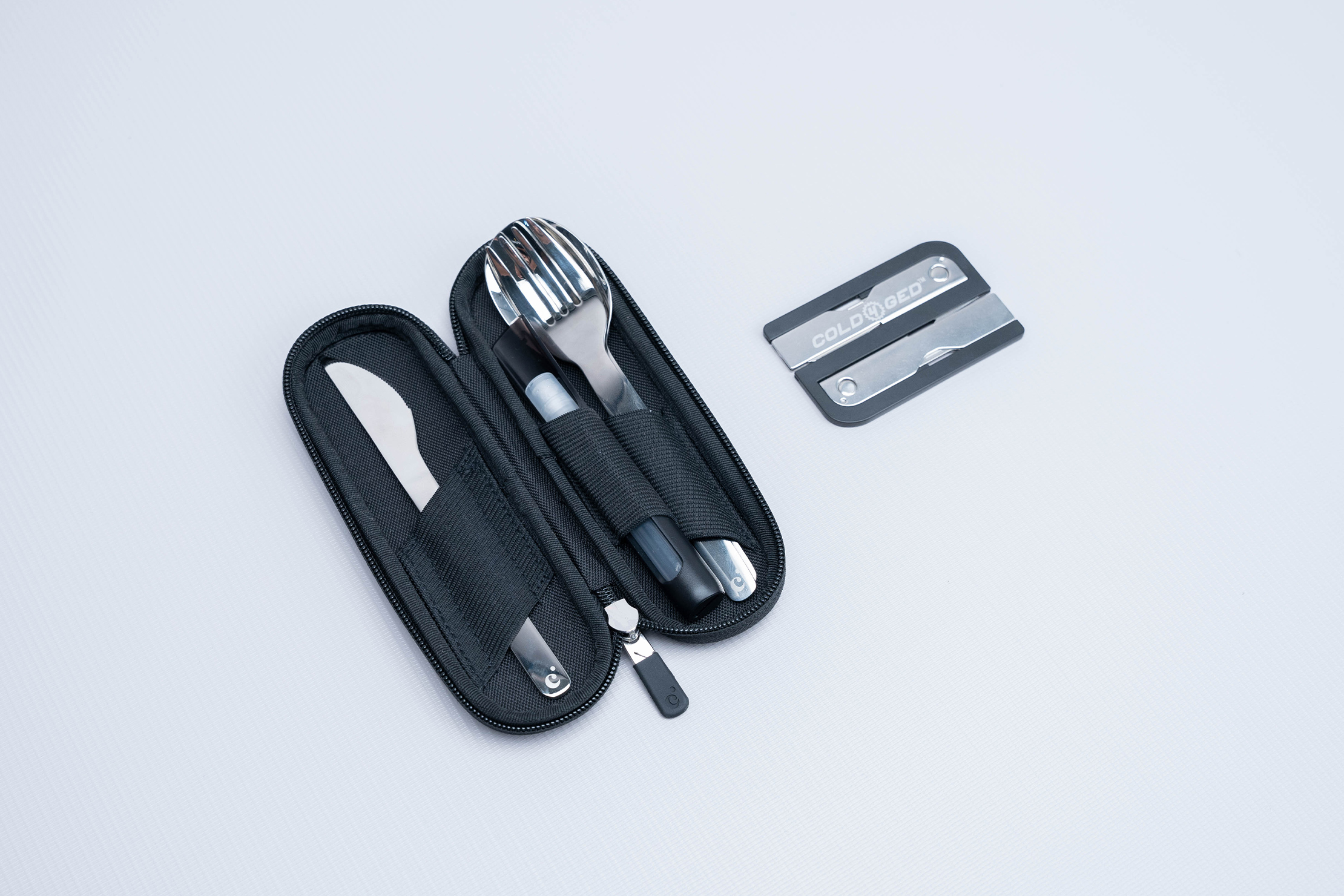 When it comes to size, the Forkanife is the clear winner. It's roughly the size of a credit card and can fit just about anywhere. From a wallet to a back pocket, you can always keep this thing on your person. It also has a leg up in the weight game, coming in a whoppingly small 1.87 ounces. The Cliffset Starter Pack is 7 ounces or nearly four times as heavy as the Forkanife.
Regarding small items, weight isn't as important as larger ones. A backpack that's four times as heavy will weigh you down—however, when it comes to a utensil set, it's more about what you want and what each set can offer you. The Forkanife only offers a knife and a fork, which fold out and aren't as durable as those found in the Cliffset. The blade isn't as pointy or serrated, either. Even though they're both stainless steel, this offers the Cliffset a leg up, even though it does weigh more. What if you want soup, have a crunchy meat pie, or only eat your ice cream out of a cup?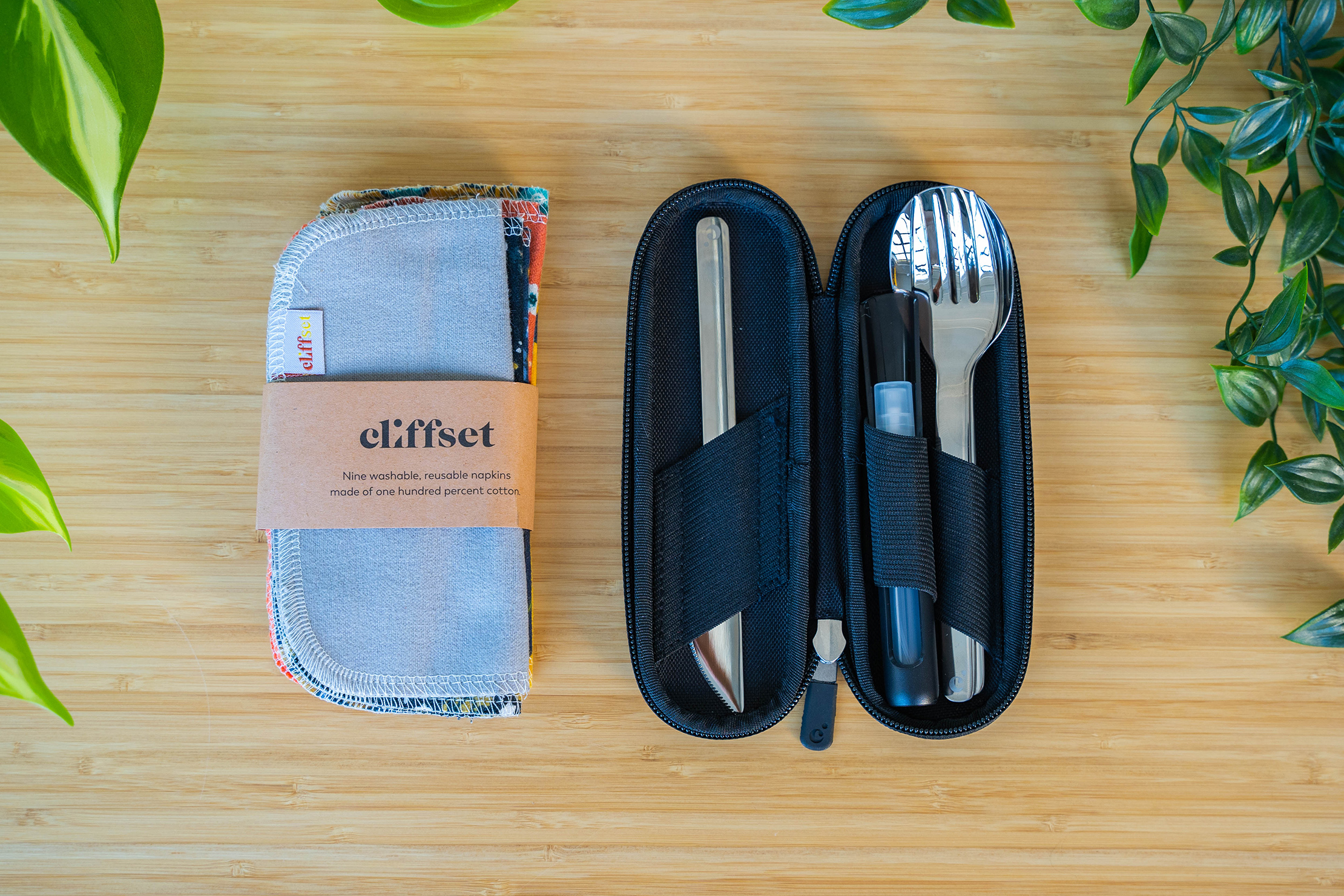 The Forkanife comes in two versions, one of which is TSA-compliant, so it's ideal for plane travel. You could take the Cliffset along on a plane ride, but you risk losing your knife or leaving it behind, which is less ideal. Because of this, we feel that the Forkanife is more one-bag travel-focused, whereas the Cliffset is more geared towards everyday carry, road trips, or train trips.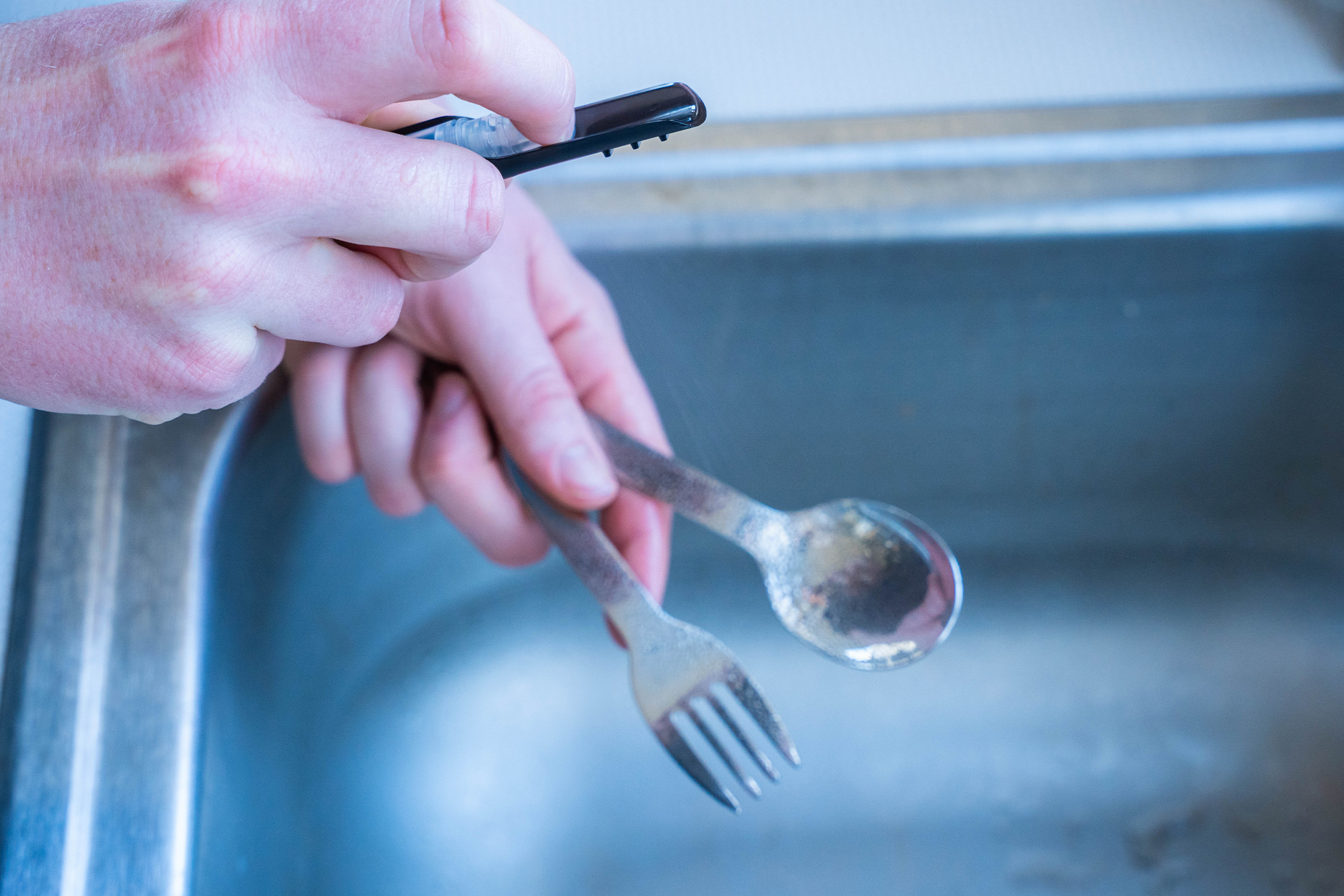 Whether you're looking for something to keep your company on your treks around your home city, to keep in the glove box, or to take with you from one family dinner to the next on holidays, the Cliffset is a good option for you. It isn't the lightest or most plane-friendly, but it wasn't meant to be.
Usage Timeline
Initial Usage
Condition: Excellent
Comes with utensils, a cleaning sprayer, and a case. Washable, reusable napkins are sold separately.
Utensils are extraordinarily durable but fairly heavy
Carrying case makes carrying the whole set easier
2 Weeks of Use
Condition: Excellent
Utensils are as sturdy as you'd expect from your home set
Carrying case is durable and keeps everything together
Spray cleaner smell takes some getting used to
Access the Pro Community Discussion
Get your questions about the Cliffset Starter Pack answered from our team and the Pro Community right here on the page. Plus, join discussions with other members about gear, guides, and more.
Other Miscellaneous Reviews