We like toting our computer in a protective laptop bag for obvious reasons: it's safe from scratches, spills, and drops as we head from home to a coworking space or a trip. What about when your travel backpack has a cavernous space that dwarfs your 13-inch laptop? Or you're leaving for the beach with your travel tote bag and still need to work a few hours in the sun? That's when the best laptop sleeves come in clutch—it's a way to protect your device from cracked screens, scratched cases, and other bumps that can crop up in everyday use or when you travel.
There are plenty of things to consider when selecting the best laptop sleeve. From material to size to how it closes and what devices it can hold, you have many options when looking at computer sleeves. Are you looking for a MacBook sleeve or a laptop protective case for your Dell? Does it need to be rugged and shockproof or minimalistic and flexible to make it the best laptop sleeve for you? Do you want it to keep your computer safe even when you upend it or slide a laptop in and out with ease?
In the post below, we'll answer all your questions and more, so grab your favorite computer and scroll on!
1. ALPAKA Slim Laptop Sleeve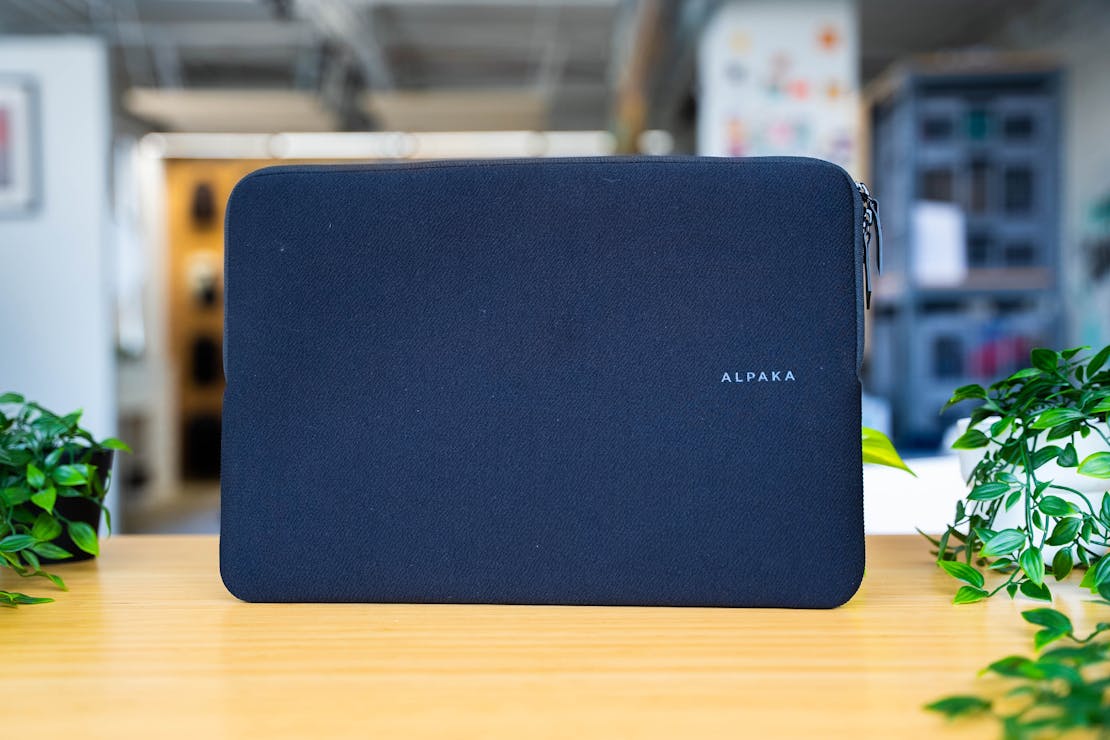 Why We Like It: It's made with lightweight recycled polyester fabric generated from discarded and recycled PET bottles.
What You Should Know: It's not the snuggest fitting sleeve, since there's a bit of space around the edges.
If you're an Earth-friendly, sustainable traveler or aspire to be, the recycled materials on the ALPAKA Slim Laptop Sleeve may make it the best laptop sleeve for you. The lightweight, textured fabric cradles your 16-inch laptop like a microfleece-lined glove, and it comes in a 14-inch model if you have a smaller device. It opens horseshoe-style across the top and halfway down the sides, giving you easy access to your device. And when you slide it into this protective laptop case, you'll be sure it won't slide out if it tips over accidentally while unzipped thanks to the protective corners holding your computer in place, and the water-resistant fabric saves it from accidental spills at the coffee shop, too.
While digital nomads and minimalist travelers looking to fly under the radar will want to pick from the Black or Grey colorways, some of the best laptop sleeves give colorway options, so we like that Yellow and Teal are also available. You'll have an easy time spotting this case at the bottom of your duffle bag or desk drawer if you opt for Yellow, that's for sure.
See Full Review & Buying Options
So there you go, the best laptop sleeves for every user, whether you're an adventurous traveler, digital nomad, or heading out to visit family across town. Be sure to check out the full reviews on a laptop protective case like these and other travel gear on our website, so we can help you pack smarter the next time you need to get away!