Everyone is busy booking their flights, packing their bags, and setting their alarms months in advance of their holiday trips—including you, perhaps. However, you think differently. You're the kind of traveler that gets their holiday shopping done early as well, so you can focus on the fun stuff. After all, waiting in queues just isn't your style, whether it's for a plane ticket or the latest travel backpack.
However, your conundrum now is picking out a gift for the other traveler in your life (you can throw something for yourself, too, of course!). Think about it, you never really know you need or want something until the time comes, most likely in the middle of the trip. Thus, this guide should give you tons of gift ideas so you can at least hit the ground running on your holiday shopping.
To top it off, you can get sweet deals through Moosejaw's anniversary sale starting on November 7th, 2022 with code HOORAY. It's the perfect time to put those leftover gift wrappers and cards to use, so let's get into it!
1. The North Face Borealis Backpack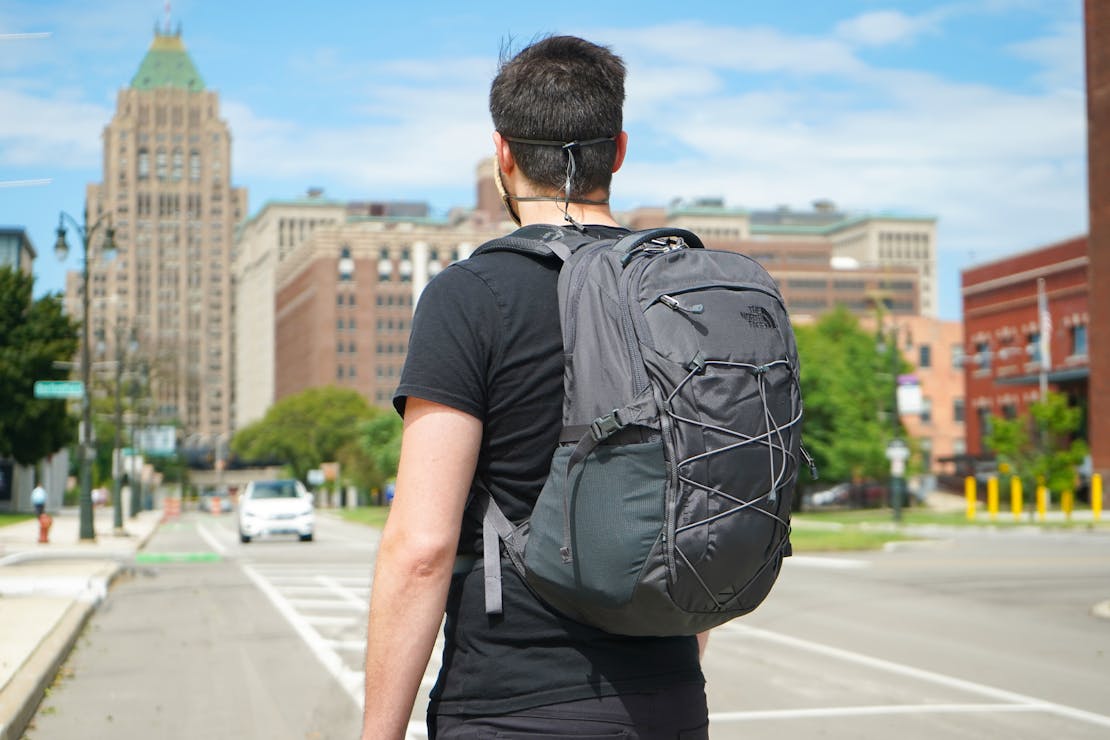 Why We Like It: Lots of internal organization and external features
What You Should Know: The straps can be a little dangly and annoying

If you think this isn't the first time you've seen us write about the Borealis, then chances are you're right because there are a lot of them. A tote, a sling, and even a mini backpack—The North Face has a Borealis in that style. For this one, though, we're sticking with the standard bread-and-butter Borealis Backpack. Mind you, the standard doesn't mean basic.

Yes, we're not really fans of how strap-dangly the Borealis Backpack is since it's a pain making sure they don't tangle in an overhead bin. That said, it has enough compartments and pockets inside to get a lot of gear organized. This includes a tech compartment, a spacious main compartment, and a dedicated laptop sleeve separate from all of those. If you're gifting this to an outdoorsy type, it also comes with a bungee system at the front so they can stick or hang bulky items like dirty shoes and damp jackets externally.

Really, it's just a question of picking the right colorway of the Borealis. It's probably why they named it as such.
See Full Review & Buying Options
2. Outdoor Research Ferrosi Pants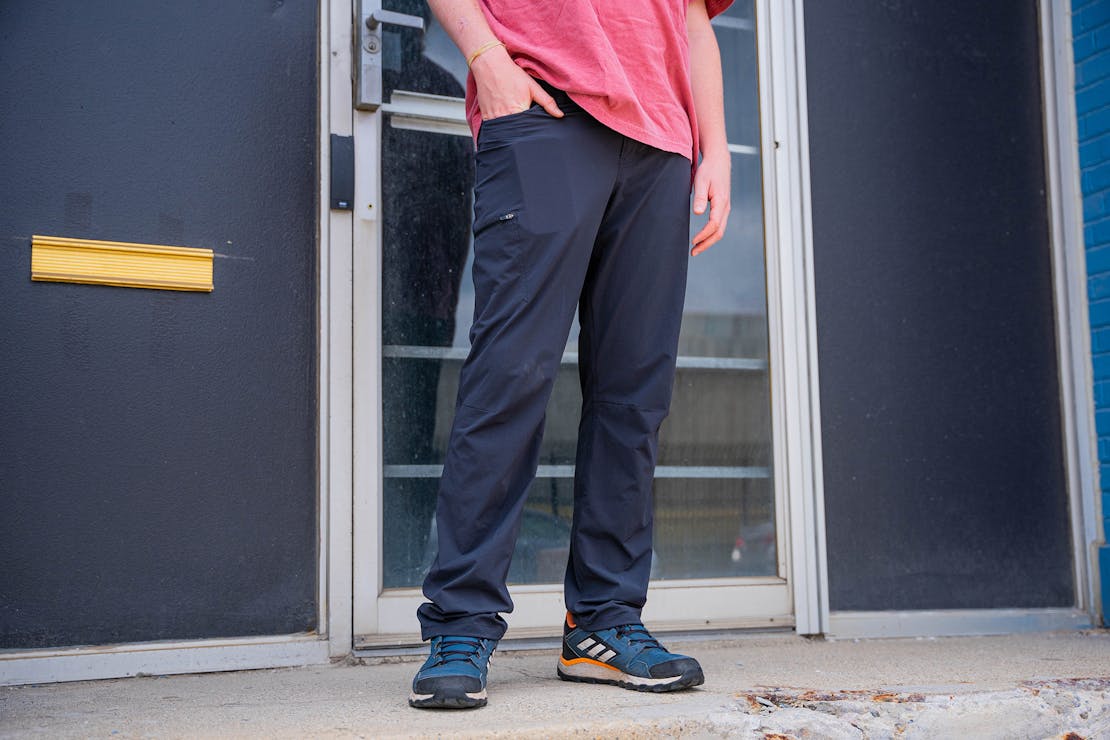 Why We Like It: This versatile pant doesn't bunch up no matter your preferred activity
What You Should Know: It's not super warm in cooler climates

A good pair of pants should be able to get someone from the busy streets of the city to the hidden beauty of the great outdoors and back to their hotel room. This is what makes the Ferrosi Pants from Outdoor Research such an easy to recommend from us. Its clean looks aren't always shouting about how its wearer lives and breathes abrasion resistance performance, but it's also tough enough to deal with hikes. It has five pockets: two at the back, two for the hands, and one on the right thigh. The cuffs also have built-in elastic fasteners that give the Ferrosi limited ingress protection from water and creepy crawlies. Oh, but don't worry about the elastic showing if they're not a fan of that style; it's built inside the cuffs, so it doesn't have those sweatpants look.

Don't expect great insulation from the Ferrosi Pants, though. The material isn't super thick, so they can still feel the chills if it gets cold enough. Moreover, if they do get the chance to sit while they're hiking, they'll be able to feel the shape of the rocks and twigs they happen to sit on.
See Full Review & Buying Options
3. Osprey Ultralight Roll Organizer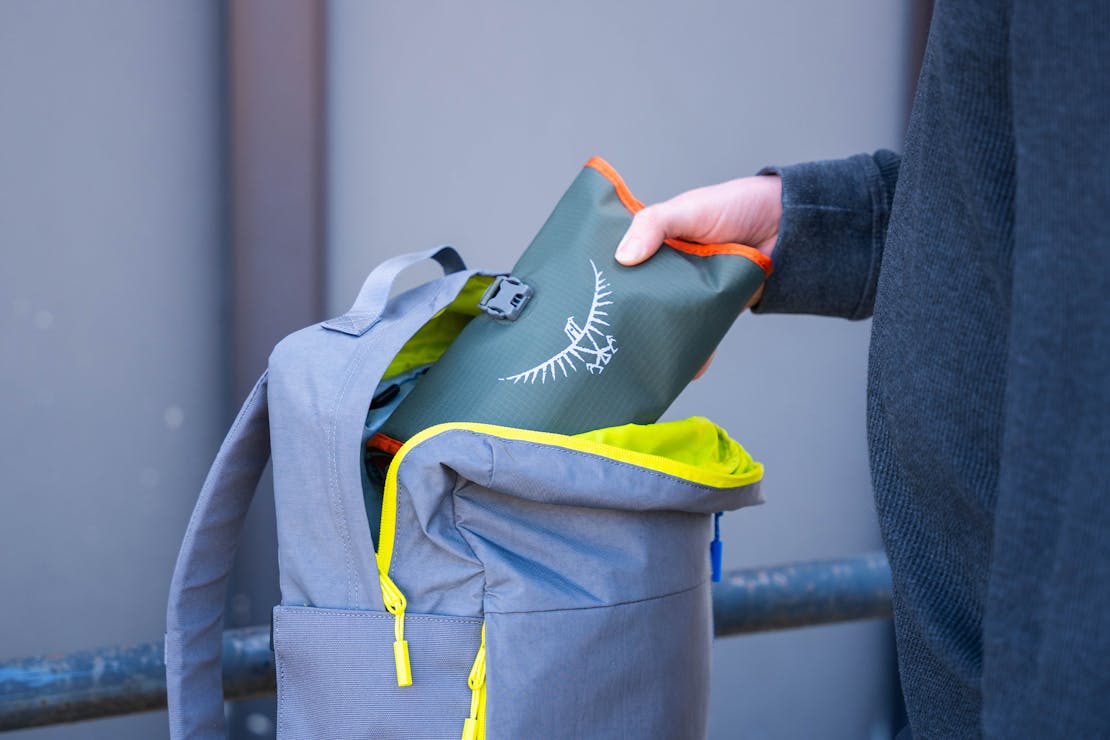 Why We Like It: It can be used as a tech organizer, toiletry kit, or a wide variety of other things
What You Should Know: It isn't TSA approved as a 3-1-1 bag

Osprey is a bit vague on what exactly the Ultralight Roll Organizer is for. Is it a tech kit? A toiletry bag? Well, it can be either! That vagueness can also be interpreted as versatility, and who doesn't want to have those options? It has a four-pocket, trifold design that's easy to open, navigate, and access. Users can even hang it off a fixture if they decide to use it as a portable medicine cabinet on trips.

The Ultralight Roll Organizer's use of ripstop nylon does mean it has somewhat of a soft structure compared to other pouches that use regular nylon. To compensate, ripstop fabric uses a reinforced grid pattern that stops punctures from deteriorating. By the way, keep in mind that TSA won't exactly approve of the Ultralight Roll Organizer's non-see-through design—better gift this one to those who prefer road trips or carrying a separate 3-1-1 bag.
See Full Review & Buying Options
4. YETI Roadie 24 Hard Cooler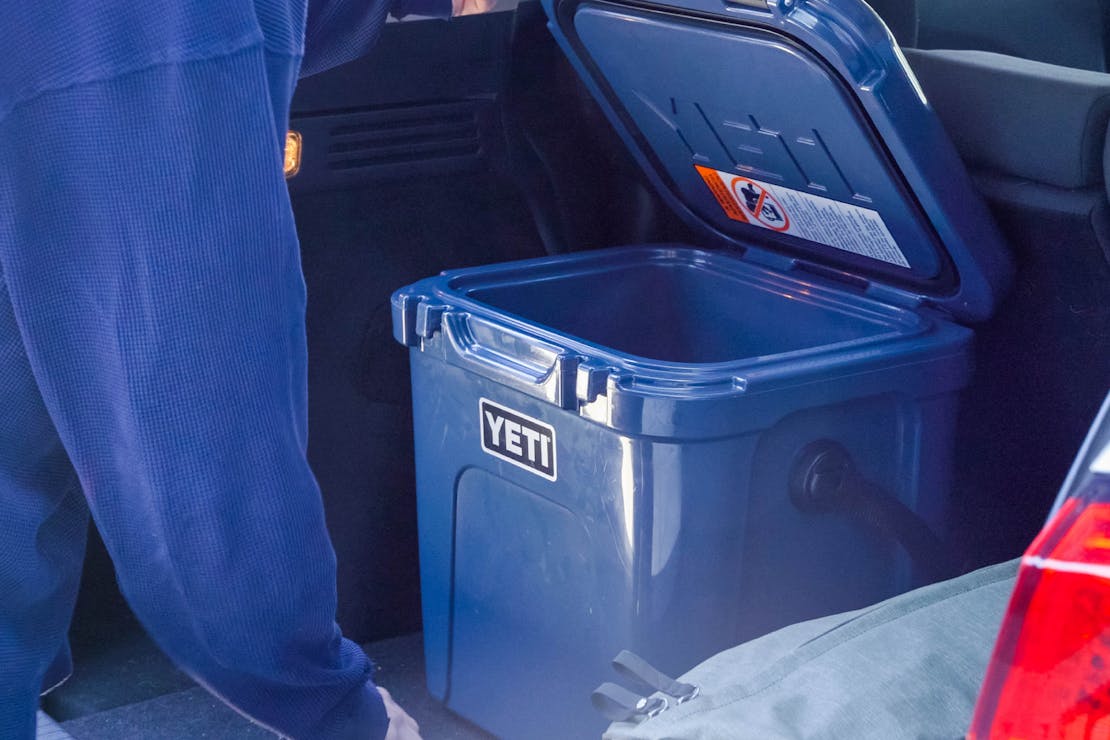 Why We Like It: Keeps things cool for an unreasonably long time
What You Should Know: It's pretty big for what it can fit inside

No one wants warm drinks on a hot day, especially on a road trip across the country. Unfortunately, it's those trips on the road where keeping drinks cold is the most challenging. Unless you're gifting someone who already has an RV with a built-in fridge, then a YETI Roadie 24 Hard Cooler is the next best thing. It's non-powered, so there's no electricity to worry about, but they will have to fill it with ice.

And will you just look at this thing? It's built like a beast! Sadly, for all its size, the Roadie doesn't actually fit a lot of drinks. It's only quoted for up to 18 cans, but it will keep those cans cool for a ridiculously long time—better than hopelessly pointing an AC vent on a drink, that's for sure. All that thick insulation may have its tradeoffs in efficiency in space, but it makes up for it in sheer thermal performance.
See Details & Buying Options
5. Fjallraven Kanken Laptop Backpack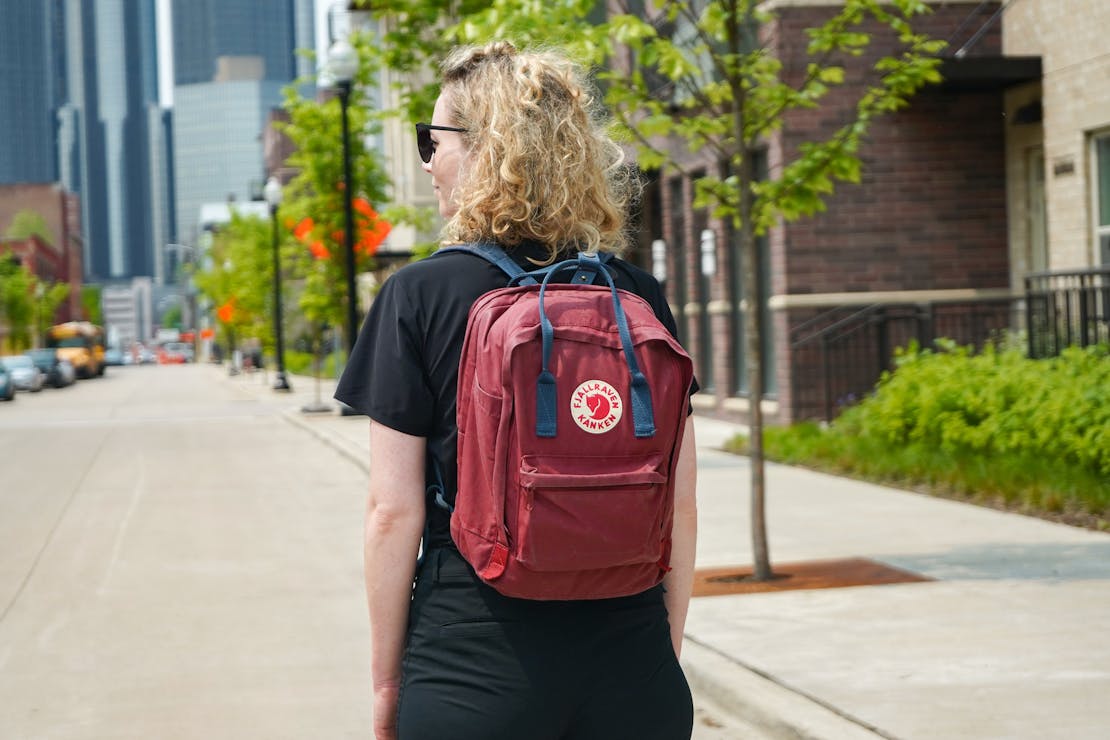 Why We Like It: It's cute and fun with the features we expect from a travel daypack
What You Should Know: The side pockets are too slim

Now let's look at something a bit more petite, or should we say "små?" That's Swedish for small, and Fjallraven's Kanken Laptop Backpack looks that way. But before you scroll past and dismiss it, though, let us make a case for it. See, while sheer volume might not be its strong suit, it still has the features we look for in a travel daypack. Features like a dedicated laptop compartment that's easy to access, a simple yet comfortable harness system, and durable build quality—it's all there.

Okay, while the side pockets aren't able to fit bottles (not ones we use daily, anyway), they're handy for other gear like selfie sticks and folding umbrellas, albeit really slim ones. Really, that's the kind of traveler the Kanken Laptop Backpack is aiming for: Casual go-getters that are looking for a bit of style and fun infused into backpack and who also happen to enjoy a minimalist approach to packing.
See Full Review & Buying Options
6. Filson Dry Sling Pack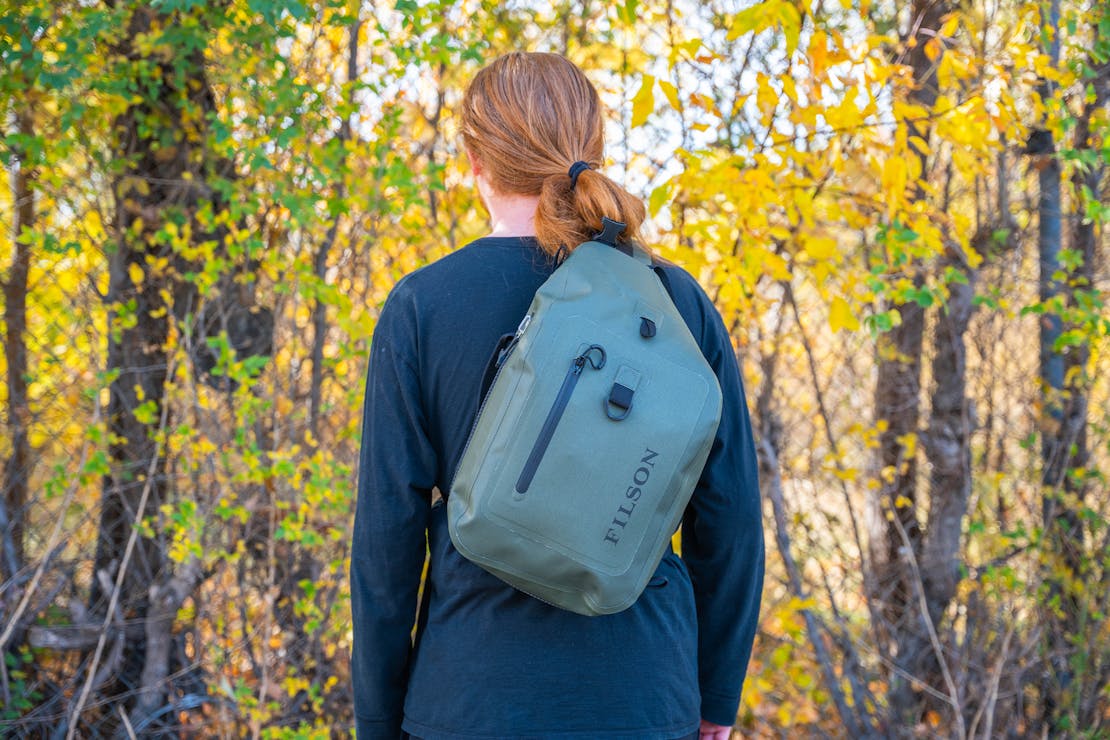 Why We Like It: It's waterproof for when the weather report is predicting rain, rain, and more rain
What You Should Know: The hardy zippers can take some getting used to

Let's face it, the weather can be the traveler's greatest foe on any trip because of its unpredictability. So if you're gifting someone who frequently travels to somewhere rainy, perhaps something waterproof is in order. That's where Filson's Dry Sling Pack comes in. At its core, it's a sling, meaning it's a good upgrade over stuffing everything in pockets (yes, even compared to cargo pants) since it has a large compartment, pockets, and a comfortable shoulder strap.

More importantly, and as the name suggests, this sling keeps all of the everyday carry items inside it nice and dry. A layer of TPU coating and waterproof zippers beefs up the Dry Sling Pack's ingress protection. But just looking at the pack and its almost seamless design should already give anyone a good idea of how resilient it is. That does come with a caveat, though: those waterproof zippers can also be quite tough to unzip. Such is the case with a lot of these thick reverse coil zippers, so no surprises there, really.
See Details & Buying Options
7. Cotopaxi Fuego Down Jacket
Why We Like It: A warm, lightweight travel jacket that comes in a ton of fun colorways
What You Should Know: Not great if it rains a lot

Speaking of insulation, here's Cotopaxi's Fuego Down Hooded Jacket. Since "Fuego," which is the Spanish word for fire, is already built into the name, they can pretty much expect this jacket to keep the wearer warm on snowy days. The beauty of it is it's also quite lightweight for a down jacket, making it easy to move around in, less fatiguing to wear, and easier to pack. It also comes in a bunch of different and fun colorways, so it'll be easy to match it to whoever you're gifting it to. Bonus points: Because this is Cotopaxi, they can be sure that the materials are all ethically sourced.

While the Fuego is great for cold weather conditions, it's not so great at dealing with rain. It does have a DWR (durable water repellent) coating to help cope with splashes. However, it's not enough to stop the material from getting soaked if the wearer's caught in a major downpour.
See Details & Buying Options
8. Bellroy Lite Sling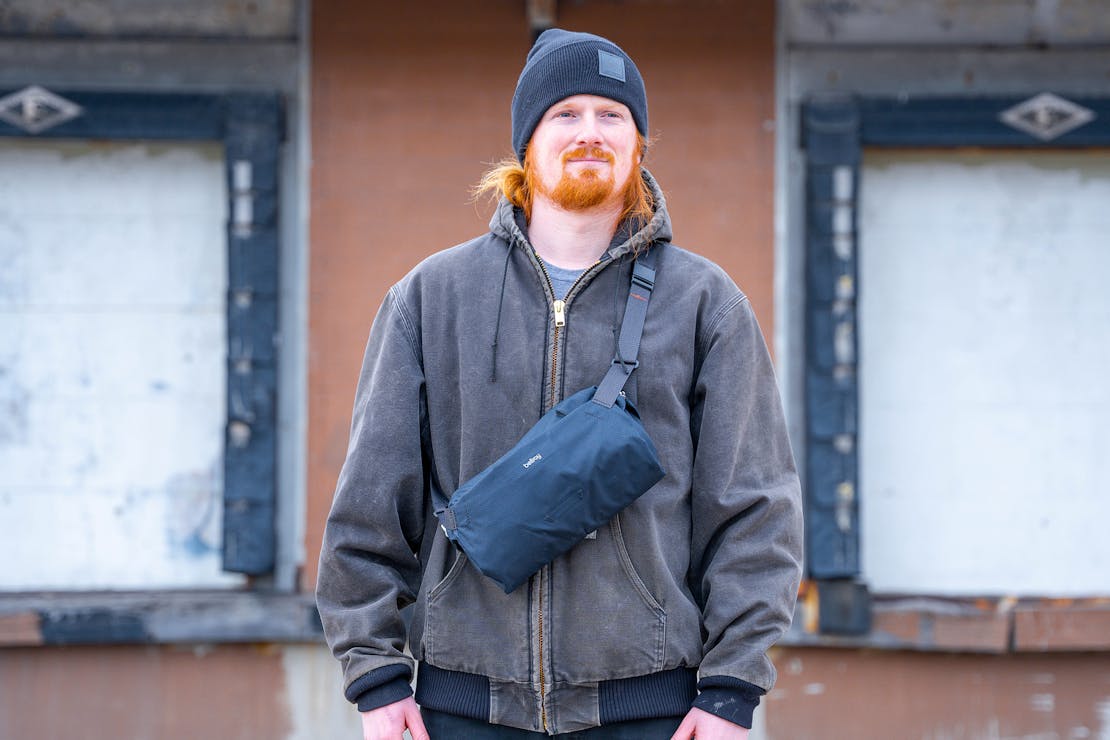 Why We Like It: A lightweight sling that can pack down into a daypack or travel bag
What You Should Know: The side gussets leave a gap on each side

Bellroy's Lite Sling carries over a lot of the design elements of the brand's Venture lineup. The main difference is that the Lite Sling focuses more on being packable and lightweight. This makes it an interesting proposition for those who travel. It can pack down and fit inside a travel backpack easily, so the user can then use it when they arrive at their destination. Despite the "Lite" designation, there isn't much compromise when it comes to spaciousness. We're able to pack a lot of our everyday carry items, including a full-size Nintendo Switch (Joy-Cons attached!).

The key feature that the Lite Sling inherits from its Venture siblings is its self-compressing straps. These are fuss-free and kick in as soon as tension is on them (i.e., once the sling is worn). On the flip side, the main compartment's gusseted design leaves gaps at the sides where water and debris can get in, a shame considering its use of AquaGuard zippers.
See Full Review & Buying Options
9. NITECORE TINI 2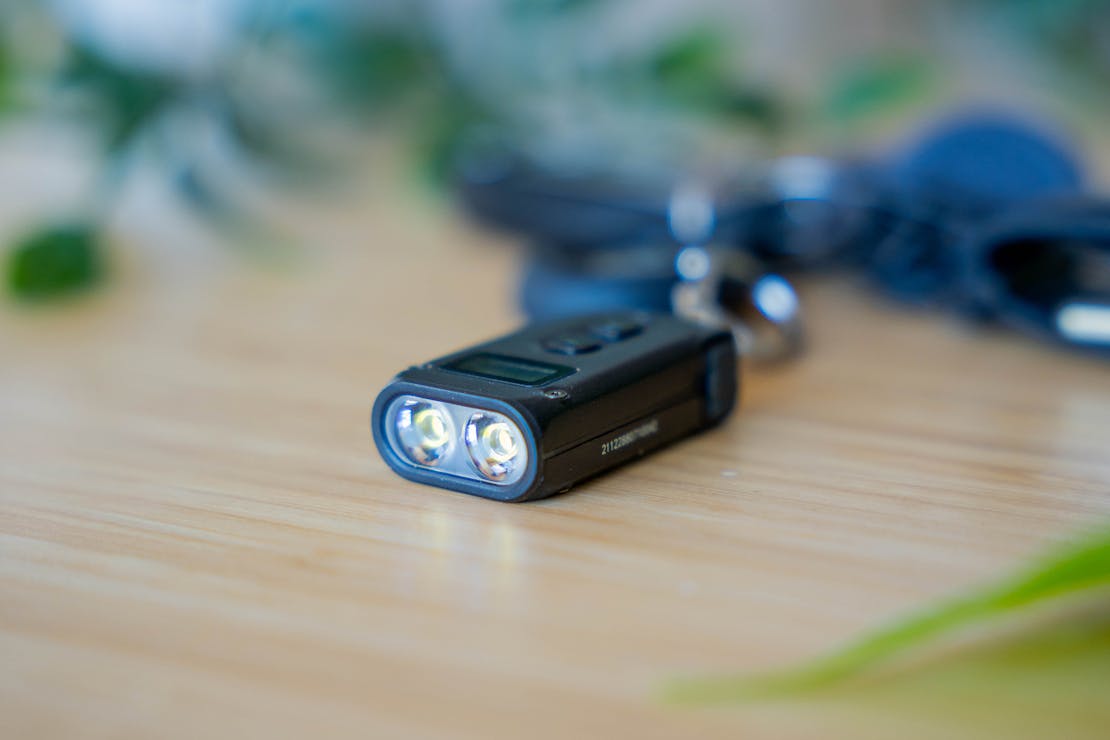 Why We Like It: Super tiny size, super bright light
What You Should Know: The buttons are small, so big hands may struggle

Don't let the name or size fool you; the NITECORE TINI 2 is one powerful gadget to have on your would-be recipient's keychain. This keyfob-sized flashlight only has two buttons, but it's supplemented by a small OLED display that shows its various modes and its current status. Whoever you're gifting this to will have to learn and memorize a lot of button combos to make full use of it. Trust us, though, even if they have large hands, they're worth learning for that power user experience.

So, what do they get in return? How does 500 lumens of brightness sound? That's a lot for most handheld flashlights, let alone one that's as small as the TINI 2. The only downside is that this 500 lumens, or "TURBO mode," as NITECORE calls it, drains the batter relatively quickly (as fast as less than an hour). The good news is that they'll have other modes to play with, and most of them are more frugal with the 280 mAh battery.
See Full Review & Buying Options
10. Pacsafe CX Anti-Theft Packable Horizontal Tote Bag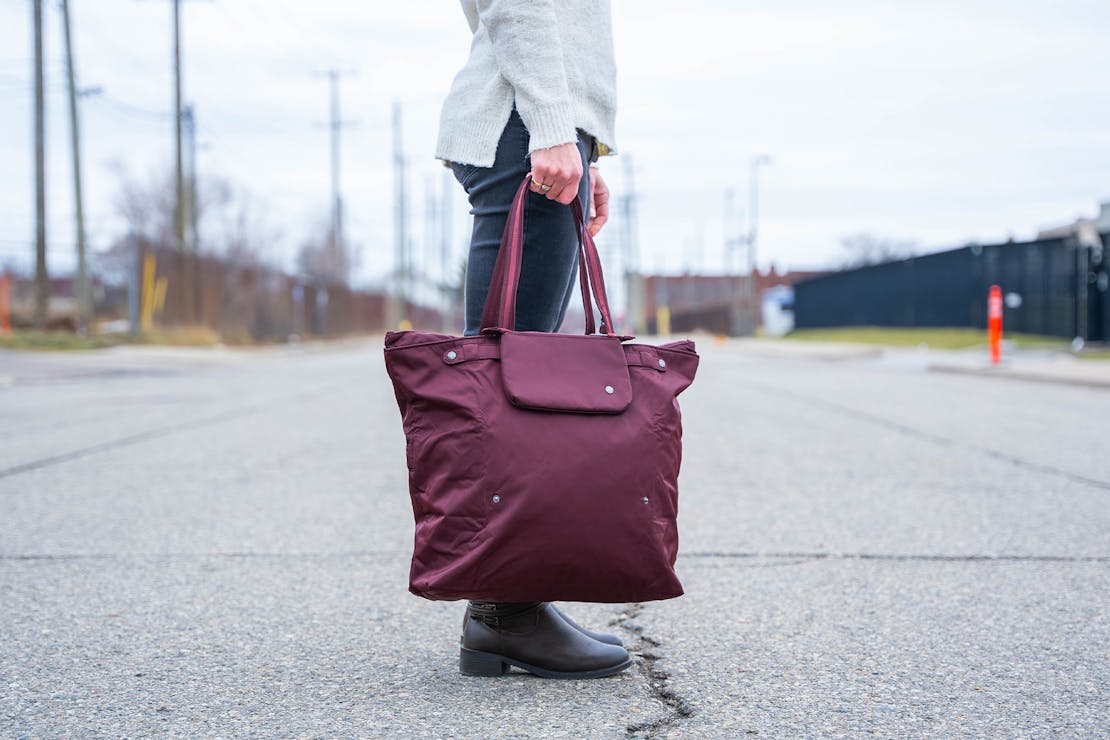 Why We Like It: Packs down when not being used and has enough security features to keep itself safe
What You Should Know: Can get uncomfortable on longer journeys or with heavier loads

The Pacsafe's CX Anti-Theft Packable Horizontal Tote Bag's (a mouthful, we know) name alone is a testament to its serious nature. However, that doesn't mean it forgoes any aesthetic appeal. From the outside, it looks like a very upscale version of a standard tote bag. The 100-denier nylon high-density twill in the Merlot colorway looks quite classy. To put it another way, this is a tote that wouldn't look out of place in the fancier parts of town.

Then there are all the security features that Pacsafe bakes into most of their gear. This includes lockable zippers, stainless steel wire mesh underneath the fabric and straps, and RFID-blocking pockets. So, in short, it has both style and substance. It even packs down relatively well despite all the reinforcement it has. Comfort, on the other hand, does take a bit of a hit since the tote handles don't have a ton of padding to support all of the tote's weight.
See Full Review & Buying Options
11. NITECORE NPB1 5000mAh Waterproof Power Bank
Why We Like It: Its IP68 rating means you can use it by the beach with relative peace of mind
What You Should Know: It only has a single output

It's generally accepted that water and electronics don't mix, or at least no one should try it unless they want to end up with a broken device. Fortunately, there's such a thing called an IP rating, and even power banks can have one. NITECORE's NPB1 5000mAh Waterproof Power Bank comes with an IP68 water and dust resistance rating. Translation? That's waterproof up to two meters and with one meter of drop resistance.

So that's at least one less device to worry about getting water damaged. While we wouldn't recommend throwing it in the pool, your recipient should appreciate a power bank that can safely hang out poolside with them. As for the actual power bank side of things, the NPB1 supports 18 watts via Quick Charge 3.0. It only features one USB-A port, though, so it's not the kind of power bank that's great for sharing.
See Details & Buying Options
12. The North Face Borealis Sling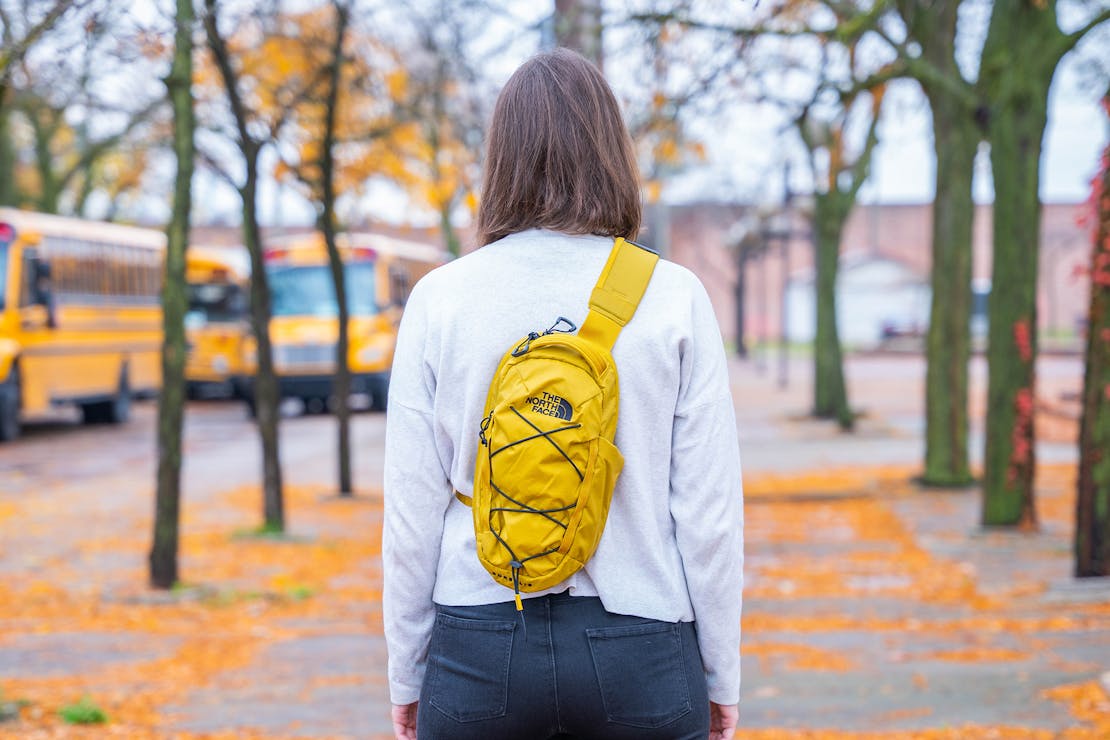 Why We Like It: Lots of internal organization and external features
What You Should Know: The straps can be a little dangly

The Borealis Sling Pack feels less like a sling and really more like a super-compact backpack. Whereas there's only a handful of pockets and compartments on most slings, the Borealis Sling Pack features a full-fledged bungee system at the front, a quick-access shoulder strap pocket, and a spacious main compartment complete with its own organization. As for the fit, it's super comfortable and stays close to the body, so that's a plus if you're gifting it to someone who's very active.

Still, the fit may not be a hundred percent perfect for all people. We find the strap to be a bit lacking in terms of length adjustment. Thus, while the Borealis Sling Pack may be comfortable to wear when it fits, it can be a stretch for those with larger frames.
See Full Review & Buying Options
13. Matador Travel Earplugs Kit
Why We Like It: Comes with a sleek keychain carrying case
What You Should Know: Silicone case doesn't seal, so dirt can get inside

The gift of good sleep is one that can't be matched by anything else. Trying to fall asleep on a plane while in-flight neighbors are having conversations can be quite a challenge. Thus, we think earplugs are a safe yet super appreciable gift for any frequent flyer in your life. Matador's solution is its Travel Earplugs Kit, and these are one of the sleekest sets of earplugs we've seen. It comes in a handy keychain case that's easy to carry around, even if there's no space for it inside a bag. .

We wouldn't take it to the beach, though. The case doesn't seal particularly well, which means dirt and debris can get lodged inside over time. However, earplugs should really be cleaned periodically anyway, so this shouldn't be a major issue.
See Details & Buying Options
14. Hydro Flask Slingback Bottle Pack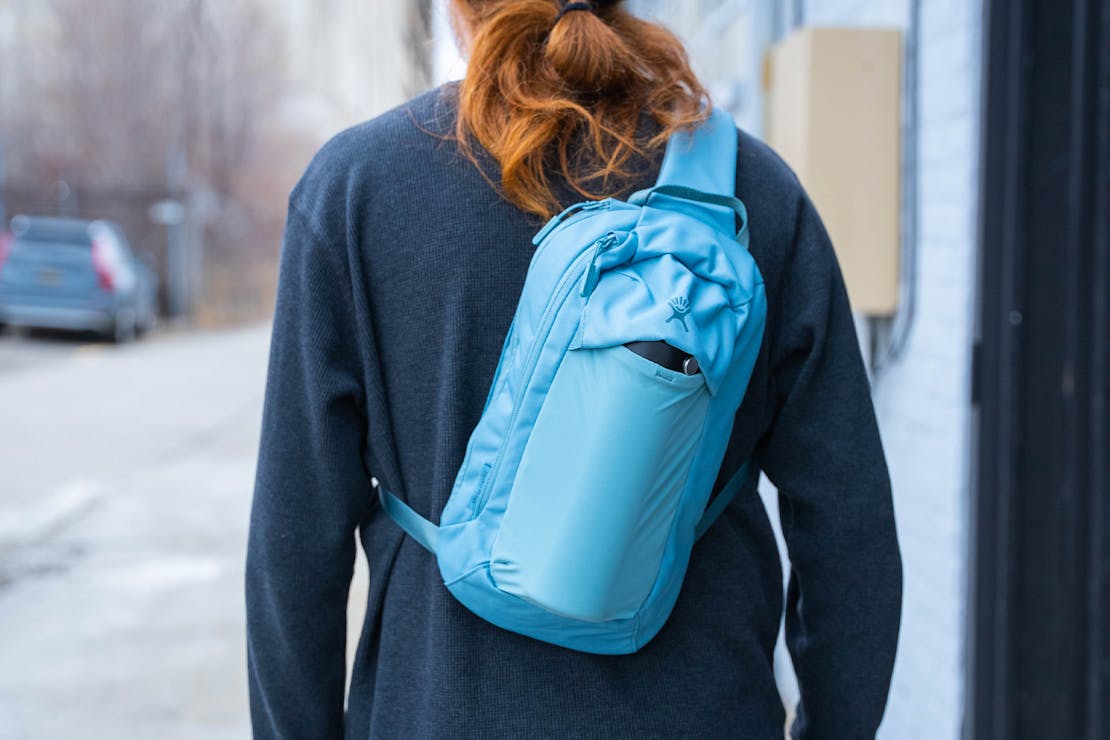 Why We Like It: Can be taken on a hike since it can carry a large water bottle
What You Should Know: Non-ambidextrous strap design

If you're the kind of friend that likes to remind everyone to stay hydrated, then this one's a no-brainer. Hydro Flask is mostly known for its insulated bottles (admit it, you've seen at least one today alone), but they also have other gear like the Slingback Bottle Pack. It's designed to fit up to a 32-ounce Hydro Flask bottle, as well as other everyday carry items.

The interior isn't just an empty cave of space, either. There's a built-in sleeve for a tablet, two liner pockets for smaller accessories, and even a big red strap for keys. Just like the Borealis Sling we mentioned earlier, the strap is also far more comfortable versus the thin straps found on small slings. Drawbacks? Well, the strap isn't ambidextrous since there's no attachment point for the strap on the left side of the padded back panel.
See Full Review & Buying Options
Congratulations! Now you're equipped with the knowledge to back up that heart full of gift-giving spirit. And hey, feel free to grab one or two for yourself when you check out Moosejaw's anniversary sale.