Everyone is busy booking their flights, packing their bags, and setting their alarms months in advance of their holiday trips—including you, perhaps. However, you think differently. You're the kind of traveler that gets their holiday shopping done early as well, so you can focus on the fun stuff. After all, waiting in queues just isn't your style, whether it's for a plane ticket or the latest travel backpack.
However, your conundrum now is picking out a gift for the other traveler in your life (you can throw something for yourself, too, of course!). Think about it, you never really know you need or want something until the time comes, most likely in the middle of the trip. Thus, this guide should give you tons of gift ideas so you can at least hit the ground running on your holiday shopping.
To top it off, you can get sweet deals through Moosejaw's anniversary sale starting on November 7th, 2022 with code HOORAY. It's the perfect time to put those leftover gift wrappers and cards to use, so let's get into it!
1. The North Face Borealis Backpack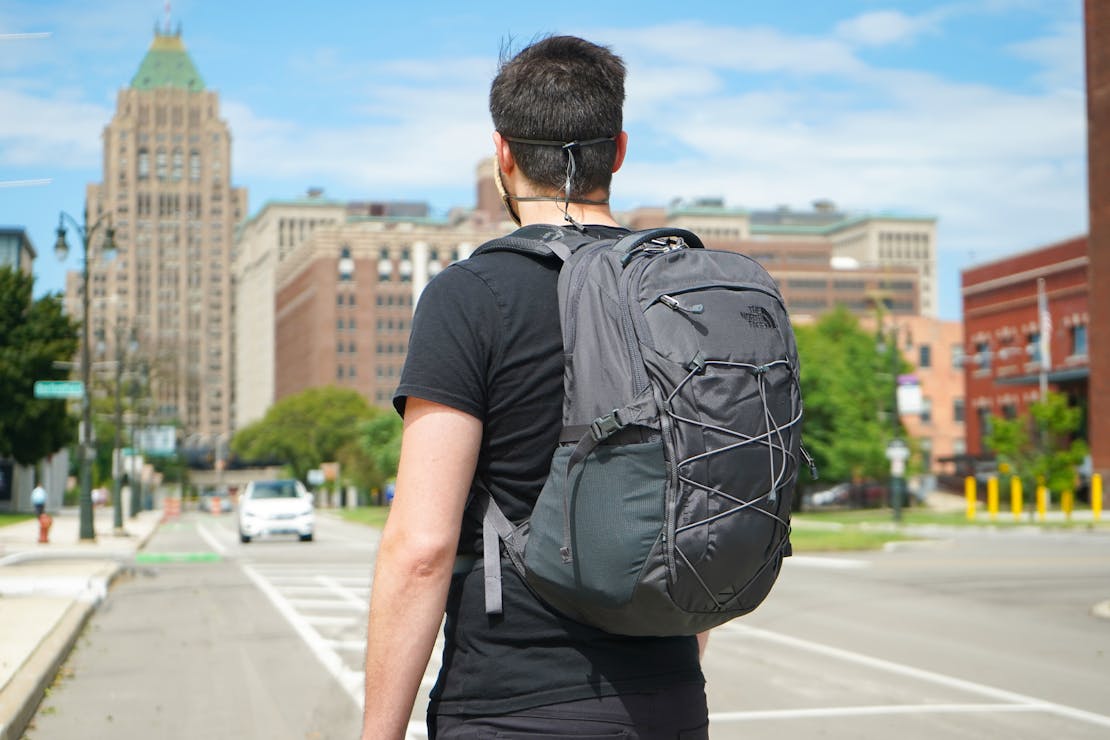 Why We Like It: Lots of internal organization and external features
What You Should Know: The straps can be a little dangly and annoying
If you think this isn't the first time you've seen us write about the Borealis, then chances are you're right because there are a lot of them. A tote, a sling, and even a mini backpack—The North Face has a Borealis in that style. For this one, though, we're sticking with the standard bread-and-butter Borealis Backpack. Mind you, the standard doesn't mean basic.
Yes, we're not really fans of how strap-dangly the Borealis Backpack is since it's a pain making sure they don't tangle in an overhead bin. That said, it has enough compartments and pockets inside to get a lot of gear organized. This includes a tech compartment, a spacious main compartment, and a dedicated laptop sleeve separate from all of those. If you're gifting this to an outdoorsy type, it also comes with a bungee system at the front so they can stick or hang bulky items like dirty shoes and damp jackets externally.
Really, it's just a question of picking the right colorway of the Borealis. It's probably why they named it as such.
See Full Review & Buying Options
Congratulations! Now you're equipped with the knowledge to back up that heart full of gift-giving spirit. And hey, feel free to grab one or two for yourself when you check out Moosejaw's anniversary sale.