Outdoor Research Ferrosi Pants Review
The Ferrosi Pants from Outdoor Research are lightweight and stretchy with the durability to go the distance, no matter the destination.
Our Verdict
Unlock the Pro Summary
Save time. Get access to brief summaries of our reviews so you can browse and make decisions more efficiently.
Pros
Materials are stretchy and durable
Zippers aren't noticeable when not in use
Cuff adjuster is great for stuffing pant legs into socks or boots
Cons
Can feel metal button closure when pressure is applied
Not well-suited for winter climates
Materials are thin, so you can feel rocks and sticks while sitting
Recent Pack Hacker Video
Technical Details
Weight (oz)

10.7 oz (303.3 g)

Notable Materials

Nylon, Spandex, Ripstop, YKK Zippers, Metal

Manufacturing Country

Bangladesh

Warranty Information
Buying Options

$89.00

$89.00

$89.00

$89.00
$66.71
$79.95
Full Review
In testing the Outdoor Research Helium Rain Jacket, we dug its lightweight design, breathability, and adjustable options. When we saw their Ferrosi Pant recommended around Reddit and in our Pack Hacker Pro community, we were excited to try them, to say the least. Touted as do-it-all pants that can easily go from the city to the trail, it's time to see how they stack up for ourselves. Let's dive in!
Materials & Aesthetic
The Ferrosi Pant is crafted from 46% recycled nylon, 40% nylon, and 14% spandex. The spandex gives the material a little stretch and a light overall feel, but the pants also have an inherent durability because of the nylon within the blend. The best way to describe it is 'bend-don't-break.' The spandex handles the former; the nylon takes care of the latter. Some pants excel in one or the other, but the Ferrosi does well with both. It has enough stretch to take on strenuous outdoor activities but remains durable throughout the process to stay intact.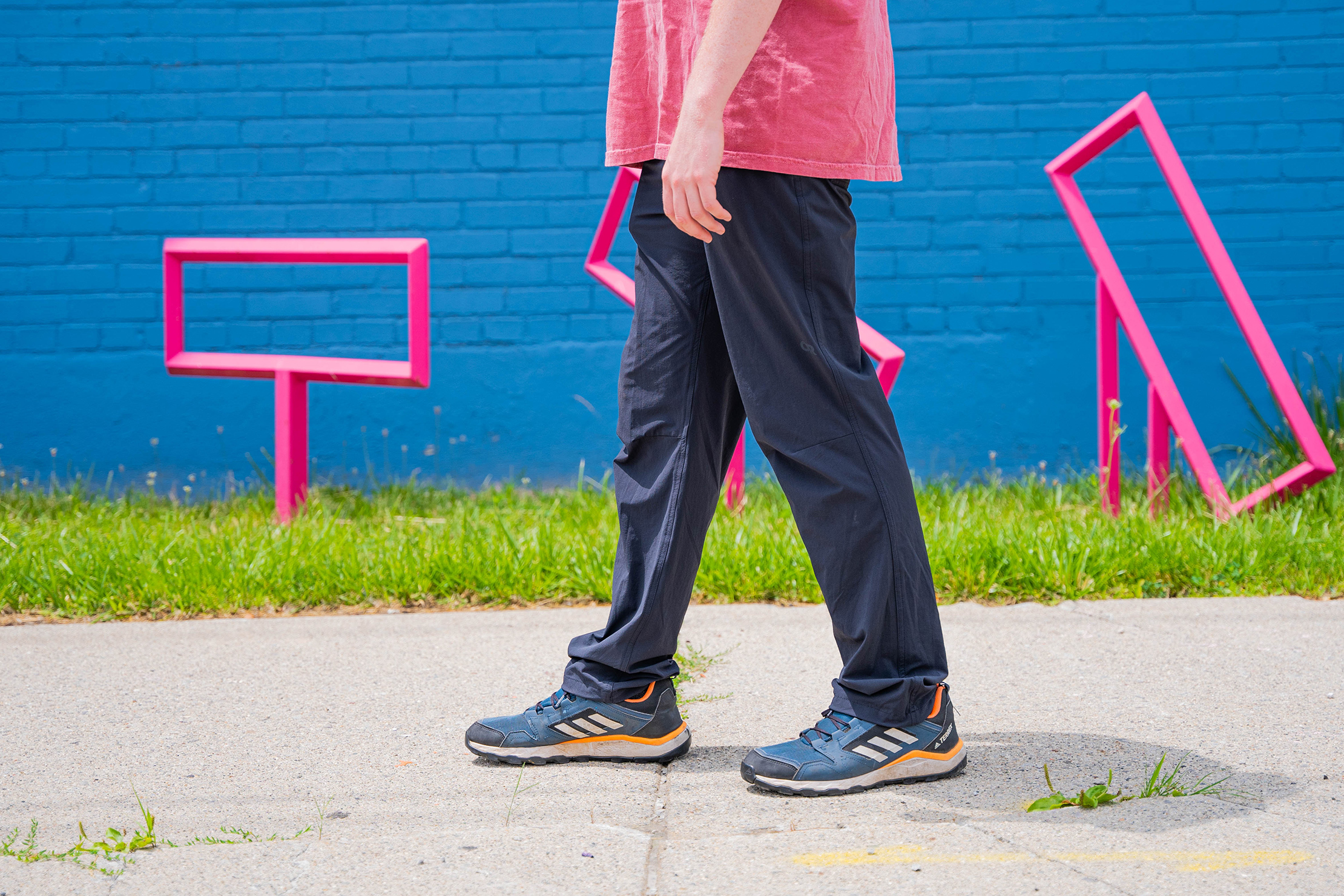 The material has a water-resistant coating that is evident in everything from small spills at the local coffee shop to a torrential downpour. In both situations, liquids roll off the pants at first, but after greater submersion, the pants will eventually start to get wet. If they get soaked, they dry extremely quickly, especially if you wear them and stretch the fibers out. Even after removing them from the washing machine without drying them, we couldn't detect any moisture after just a half-hour.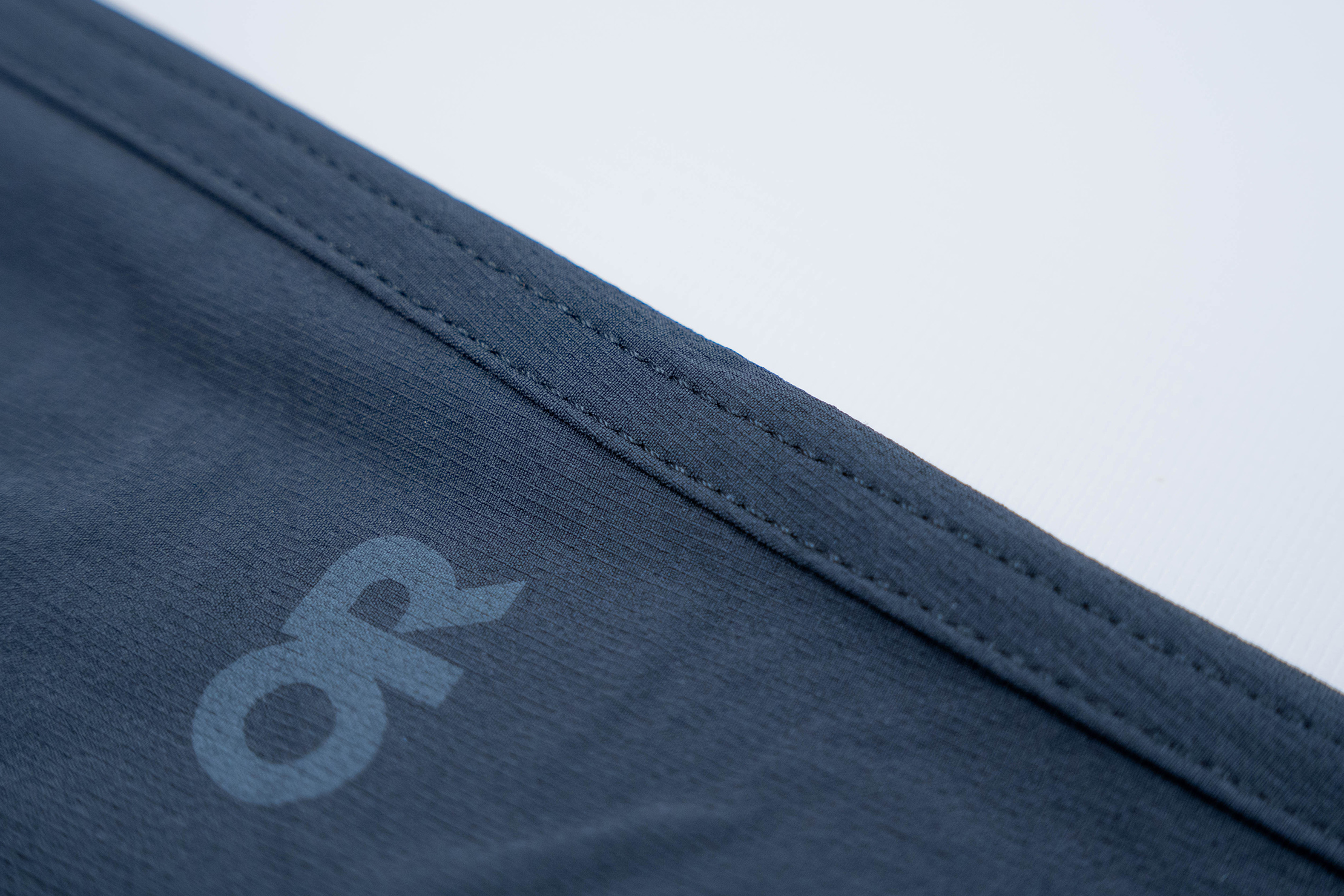 The pants also have a UPF 50 rating, which stands for Ultraviolet Protection Factor. Most people are more familiar with SPF, or Sun Protection Factor, a similar rating. SPF is based on effectiveness against UVB rays, whereas UPF is how well a product filters UVA and UVB light. This means that pants with an SPF 50 rating, in theory, filter less light than those with a UPF 50 rating due to the exclusion of UBA rays. We found that the Ferrosi's UPF 50 benchmark works effectively at protecting skin from dangerous light.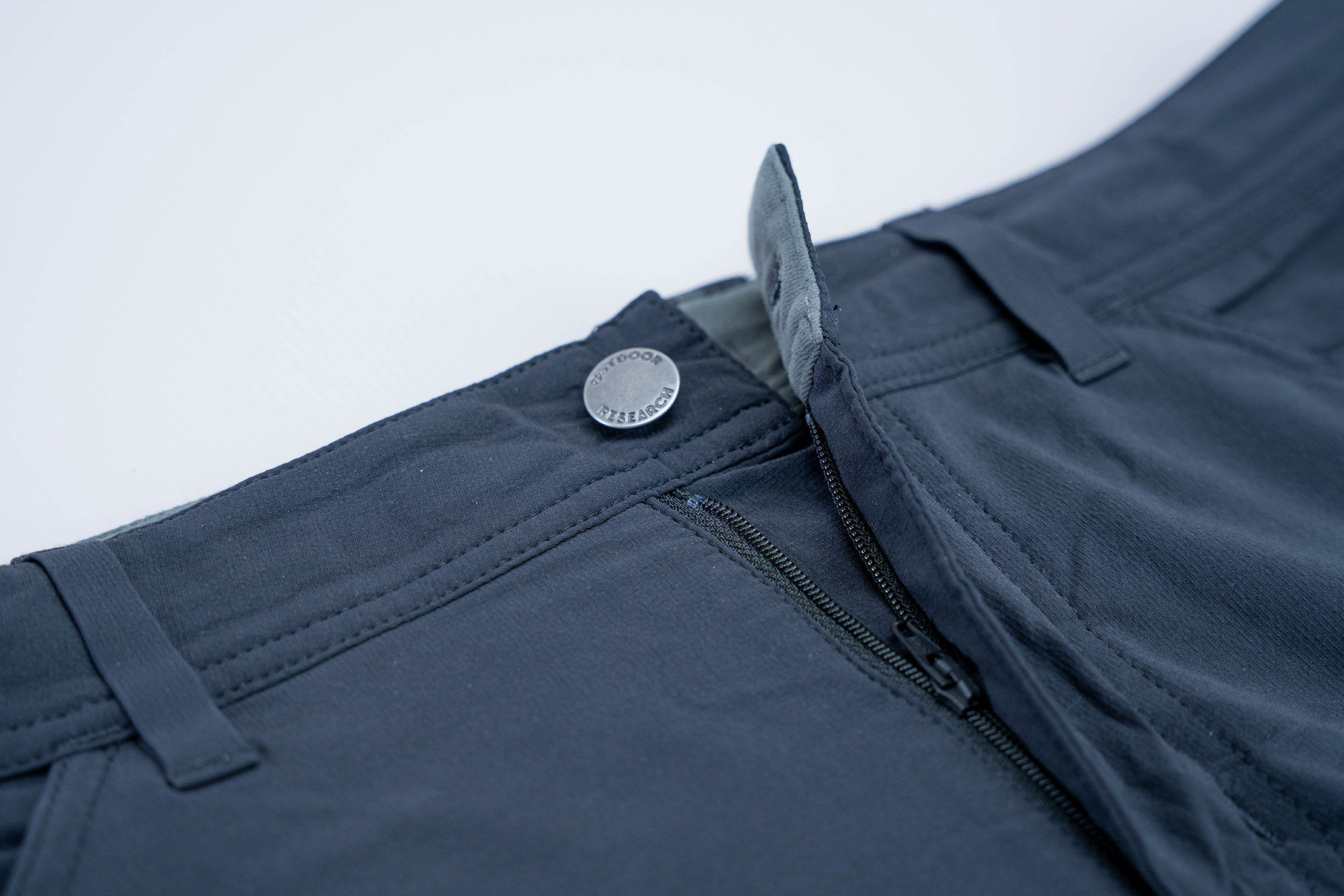 The pants close with a classic zipper-and-button system commonly found on jeans. The zipper is a YKK #3 model that is effective and doesn't get in the way when not in use. The button is metal, which is durable but can be felt if you're lying on your stomach or holding a larger item on your front. Not uncomfortably so, but it is noticeable. In addition to the closure we just mentioned, the pants have a drawstring around the waist. There are standard belt loops—which work as we'd expect them to—but some activities don't warrant a belt. If you're rock climbing, going for a run, or just taking a walk around the neighborhood, you don't necessarily want extra materials weighing you down. Including a drawstring is ideal for extra support during activities that don't require a belt, and it doesn't get in the way when you do wear one.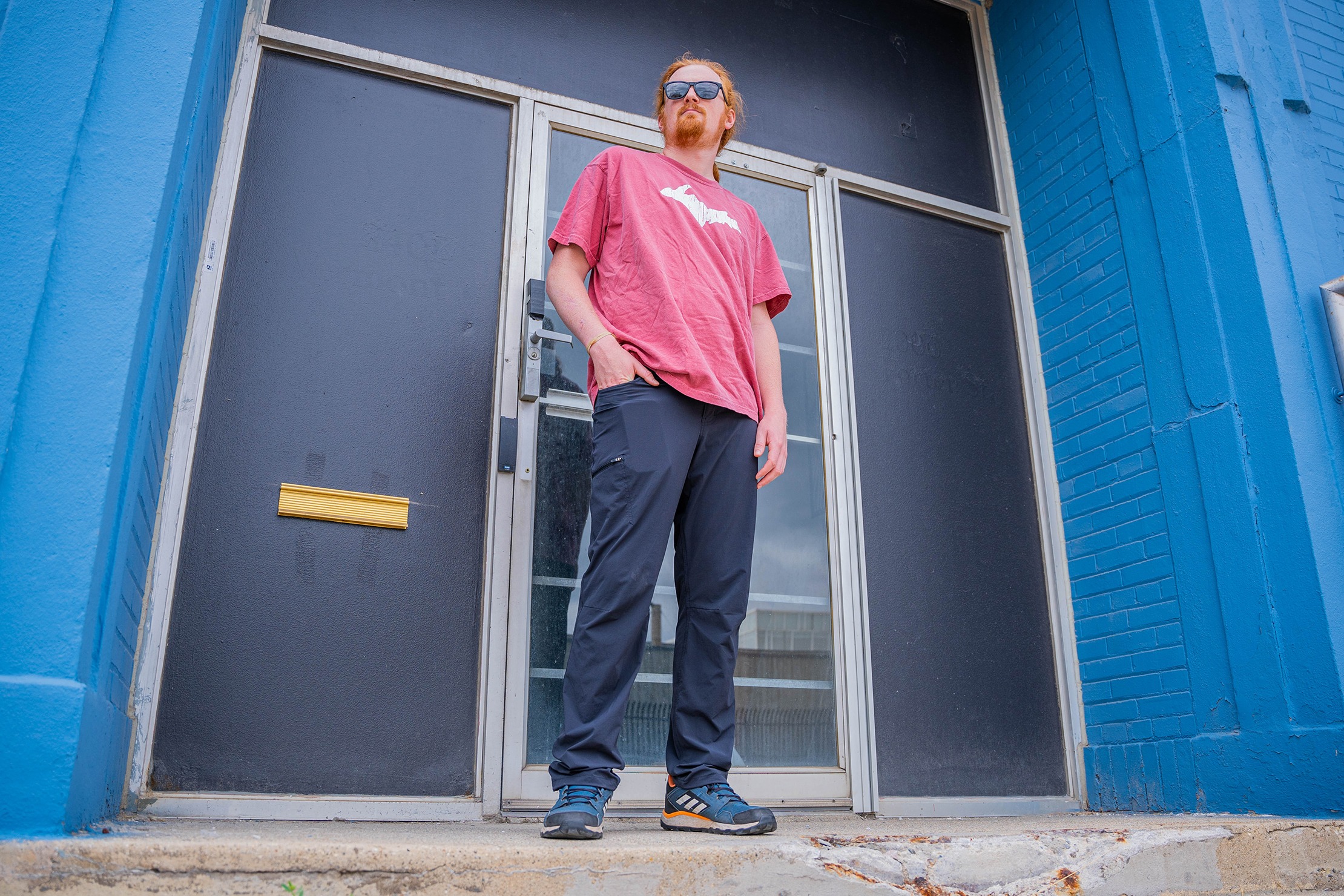 Before we dive into the nitty-gritty of this review, it's worth letting you know what size the pants our model (staff writer) is wearing throughout this review. They're the Outdoor Research Ferrosi S22 model with a 32 inseam and a 33 waist. Our model is 6' 0.5" and weighs roughly 170 pounds. For our friends outside of America, that's 184.15 centimeters tall and 77.11 kilograms or 12.14 stone. Okay, now that we've got that out of the way, let's get into the good stuff!
Fit & Features
The Ferrosi Pants have two hand pockets. They're similar to those you'd find on jeans because they're top-access. Sometimes more active-fitting pants have side access or vertical pockets. Top loaders are ideal for outdoor activities as there's less of a chance things will fall out, as the shape is more of a 'U' compared to a 'J.' The bottom side of the pocket (that touches your thigh) is mesh, which keeps things cool. The upper is a similar material to the exterior of the pant. If you carry rigid items like a pocket knife, these will take a little getting used to due to their flimsy nature, but overall, they work well and keep things cool.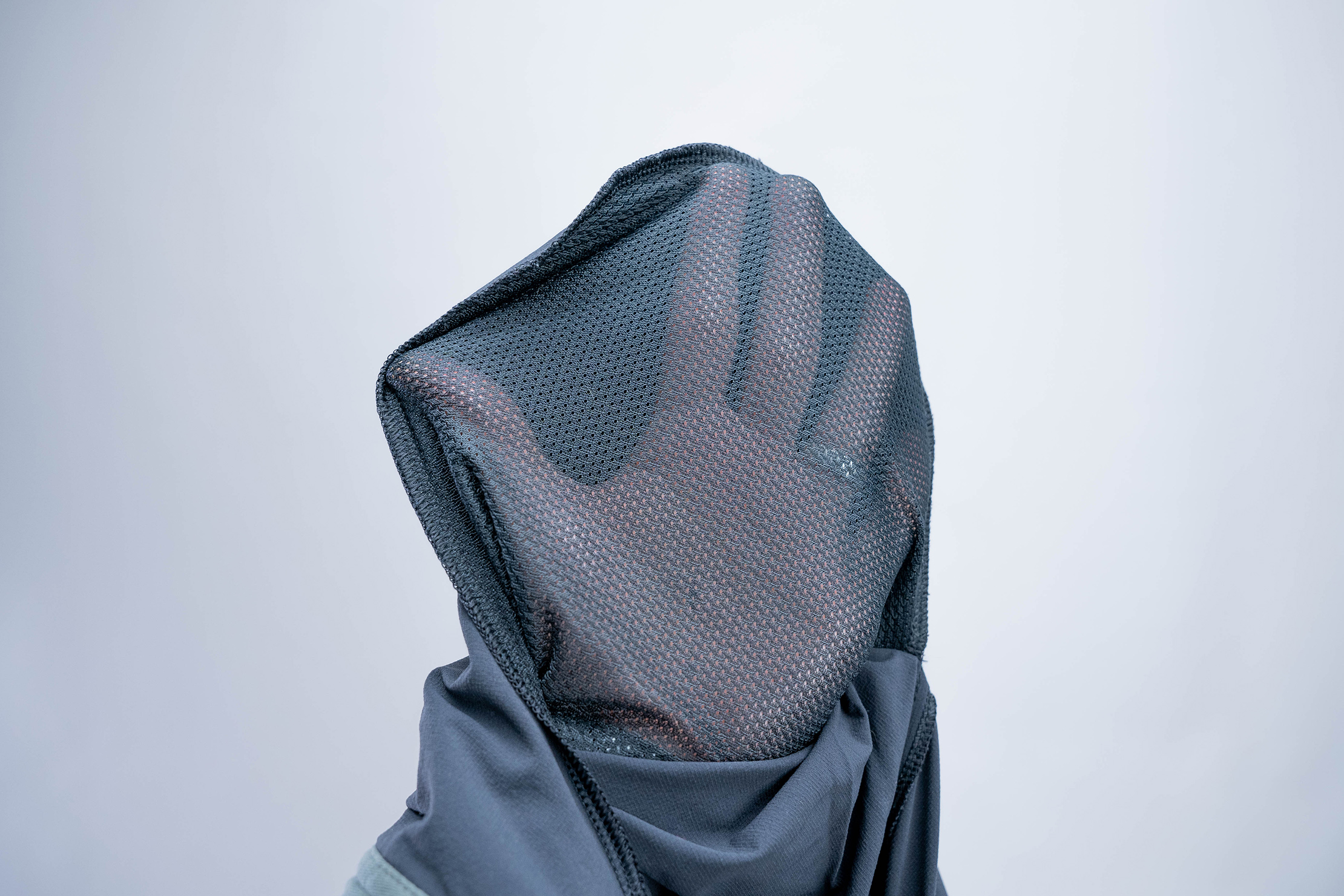 There are two pockets on the backside of the pants too. The left is an open-top, and the right has a YKK #3 zipper to close things up. The closure is strong enough to hold items together but is so small you can hardly feel it while sitting or lying on it. There's a small garage over the end of the track to ensure no water sneaks inside the small hole where the head meets the end of the line, which is a nice inclusion. The pockets are large enough for your wallet, smaller phone (like a standard iPhone 13), or other similarly sized flat items.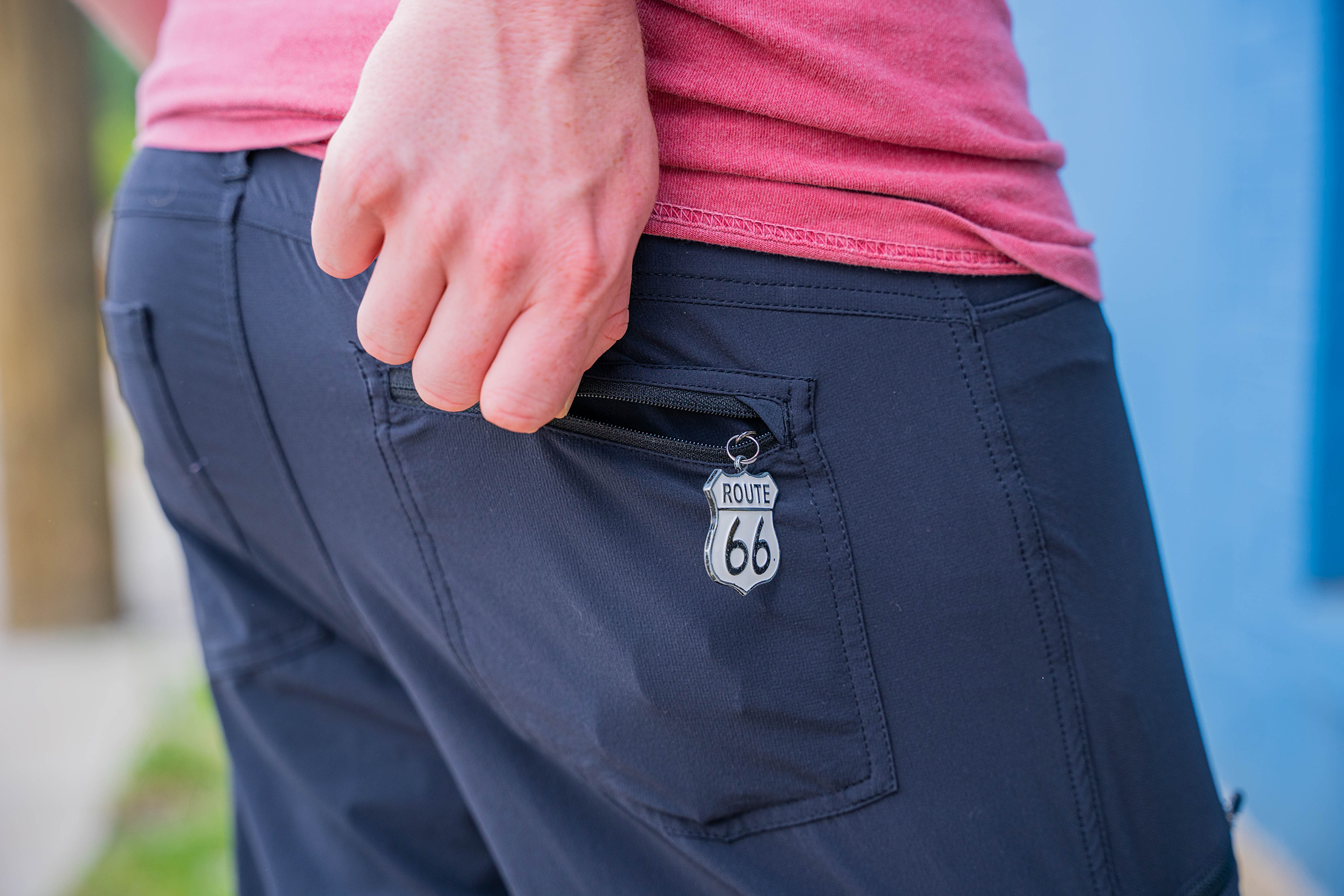 The last pocket is on the right thigh and is roughly the size of your hand. We've got the same zipper and garage system as its brother on the back we just spoke about, and it's just as effective here. We find this an excellent spot to store a snack on a hike or stow your collapsible water bottle after you've finished your drink.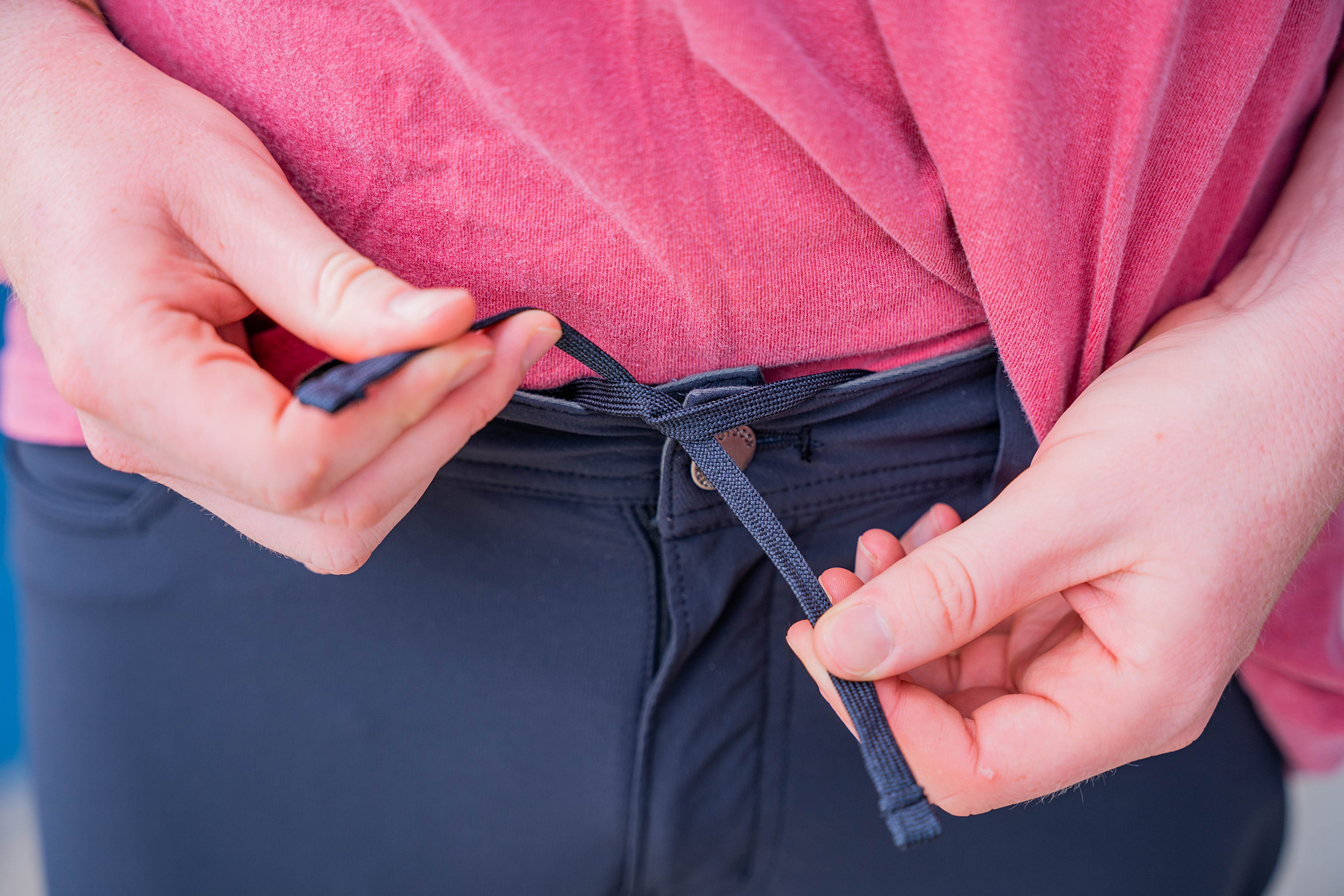 With all of the available storage areas on the Ferrosi Pants, we feel we could negate bringing a daypack and opt for using the pockets and a sling for short trips exploring a new city. This won't work for travelers who like to bring a ton of gear, but it's a freeing experience to ditch the daypack—at least when it's pertinent.
The cuffs have an elastic loop and can be tightened or loosened with a hard plastic adjuster. It's so well integrated that you might not even notice it if you weren't looking for it, which we dig. It's an excellent feature for when you get caught in a rainstorm with heavy winds, so water can't blow, splash, or dance up your leg. Sometimes we like to tuck our pants into our boots, which becomes more manageable with a tightened cuff. It's also ideal to stop creeping critters from crawling where they aren't wanted while you're out in nature (we're looking at you, ticks), especially if you tuck them into your socks. The adjuster can be hard to shift because it's so small—which isn't an all-bad thing. It likes to stay put, so once you get it where you want it, it won't shift out of place quickly.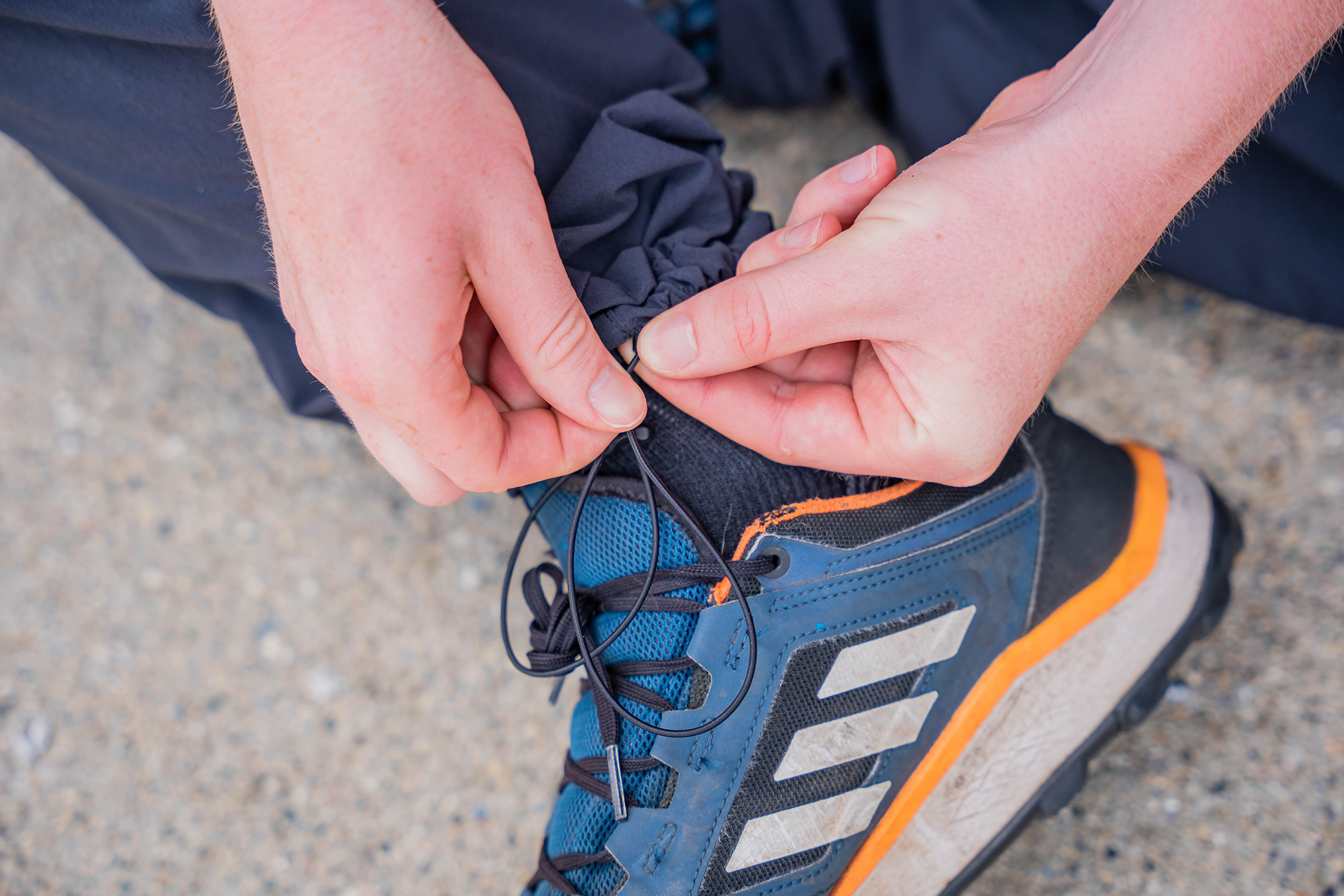 While wearing the pants, as crazy as this might sound, you feel like you aren't wearing anything at all. That might be a stretch—but these pants operate similarly to how barefoot shoes are on your feet. They're great for feeling unrestrained but act as a protective shield when you need it most. In this case—rain, rocks, dirt, and the sun. Whether you squat down, bend over, jump over a boulder, or do a somersault, the material won't bunch up or get in your way. This is ideal for traveling because you never know when a short walk will turn into a hike, or a day hike will turn into a sprawl to the summit of a 14er.
In addition to feeling great, the Ferrosi Pant has a look that can be dressed up or down depending on what style you're after. From casual dinners to 7-mile hikes through the Italian countryside and over to soccer matches in the city center, these pants are versatile enough for use in just about any situation you can imagine. We dig the Black colorway we have on hand, but we're eager to try on some of the lighter options, too. All the available models are earthy—they feel natural and have a style that looks just as comfortable in the heart of the city as they do at the summit of a mountain.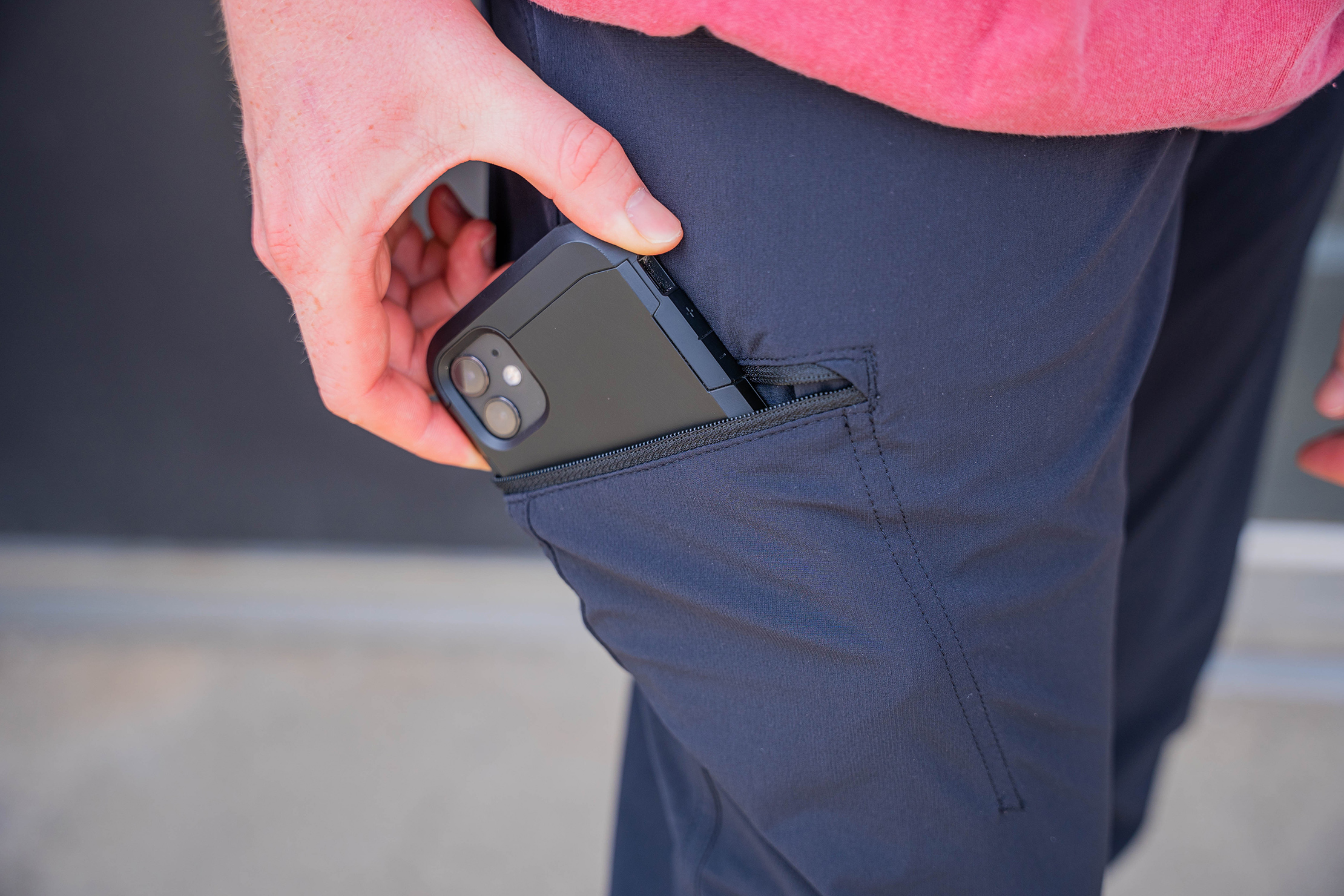 Overall, we're delighted with how the Outdoor Research Ferrosi Pants performed. They're comfortable, move with your body, and have the durability to handle whatever adventures you may run into on your travels.
Usage Timeline
Initial Usage
Condition: Excellent
Materials are lightweight and breathable but feel durable
It has drawstrings in addition to belt loops
Pockets are mesh, which doesn't feel as durable as primary material
2 Weeks of Use
Condition: Excellent
No abrasions, tears, or marks on the fabric
Interior of pockets remain intact without signs of wear
Elastic on cuffs remain tight and springy
Access the Pro Community Discussion
Get your questions about the Outdoor Research Ferrosi Pants answered from our team and the Pro Community right here on the page. Plus, join discussions with other members about gear, guides, and more.
Other Clothing & Accessories Reviews