It's the time that travel gear enthusiasts wait for all year: the chance to catch holiday deals on all your travel essentials. Whether it's a new backpack or blanket, we've teamed up with REI to bring you this list of travel gear features on Cyber Week sales.
You can save up to 40 percent on the gear you need for the trips you have planned from Nov. 26th to Dec. 5th, and REI Co-op members can save an extra 25% off one Outlet item with coupon code "OUTNOV22" from Nov. 26th to 28th. It's the perfect time to treat yourself or the travel lover in your life to a new way to hydrate, cozy travel clothes, and blankets to keep the chill away on the hammock or the hilltop.
This Cyber Week, get the best prices of the year on the gear you love from REI when you shop online. So what should you add to your travel kit? Let's find out!
1. Mystery Ranch Coulee 25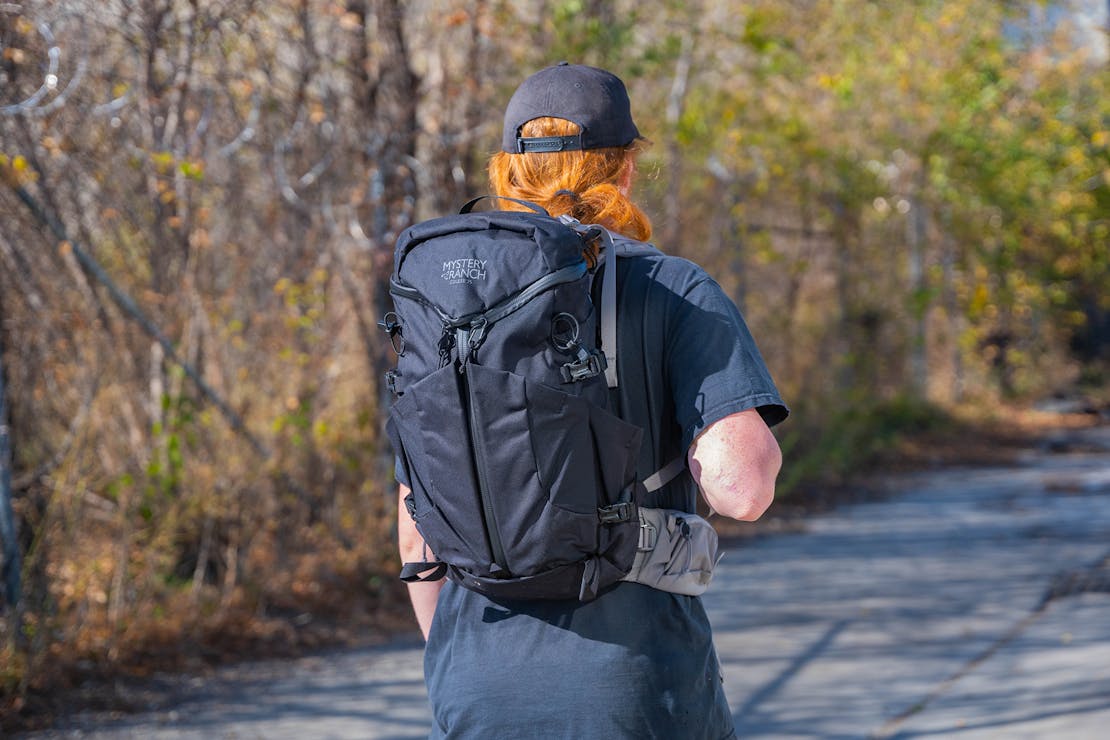 Why We Like It: You can tuck an extra layer into the stretchy front pockets.
What You Should Know: Adding the removable hip belt pouches give the pack a beefy look.

When you love to travel as much as we do, you don't need an excuse for a new backpack. But if you need a sign, the fact that this Mystery Ranch Coulee 25 Pack is part of a Cyber Week Sale is it. It's worth checking out if you're planning a trip in the new year or just dreaming of finding new adventures close to home. The Mystery Ranch Coulee 25 Pack has water bottle pockets and access points for hydration tubes, so you can take it on the trail or use it for hiking around town. Pack your phone, snacks, and wallet in the pocket of the top lid to have them within easy reach, then slip an extra layer in the stretchy front pockets to keep them close at hand. With 25 liters of capacity, you'll have plenty of room for the gear you need on your trip or the snacks you and your travel companions need for the day's excursions. The hip belt will help support the load while giving you extra storage space, but it's removable if it's too much for you.
See Details & Buying Options
2. Hydro Flask 16 oz All Around Tumbler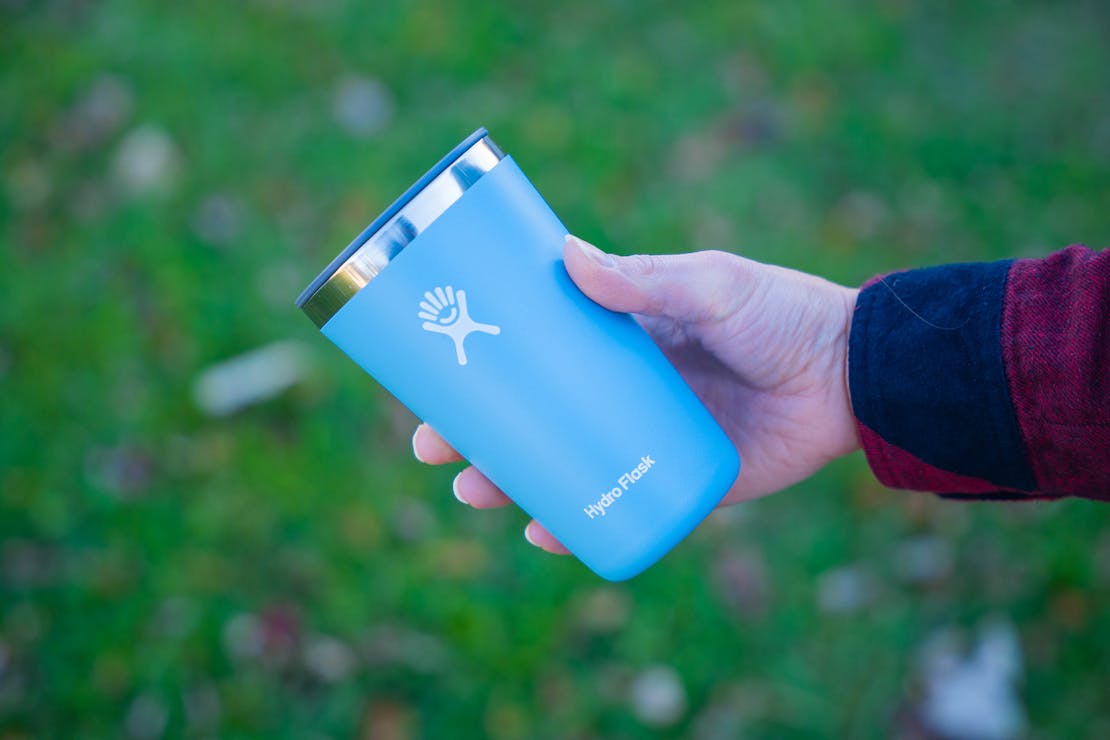 Why We Like It: You can swap out the lid to suit what you're sipping.
What You Should Know: It works better for drinks on a hotel balcony than in your backpack.

If you're planning to sip cocoa, coffee, or something cold, treat yourself to a new Hydro Flask All Around Tumbler this Cyber Week. After all, it is the season for enjoying spicy chai on a chilly morning, so you'll be happy you snatched up this holiday deal. Depending on your beverage of choice, you can sip through the Press-In Lid or slip in a reusable straw, so fill it with iced coffee or tea when the weather warms. For more leak protection and to maintain the perfect temperature, swap it for a Press-In Straw Lid when you switch to cold brews. Whatever drink you want to sip, the tumbler will keep it hot for 6 hours or cold for up to 24, so you can enjoy drinks around the campfire or at the beach. And you won't be the only one sipping sweetly this season: since it comes in a wide array of colors, you can make sure to match everyone's unique style when you stock up.
See Details & Buying Options
3. Icebreaker 260 Tech Glove Liners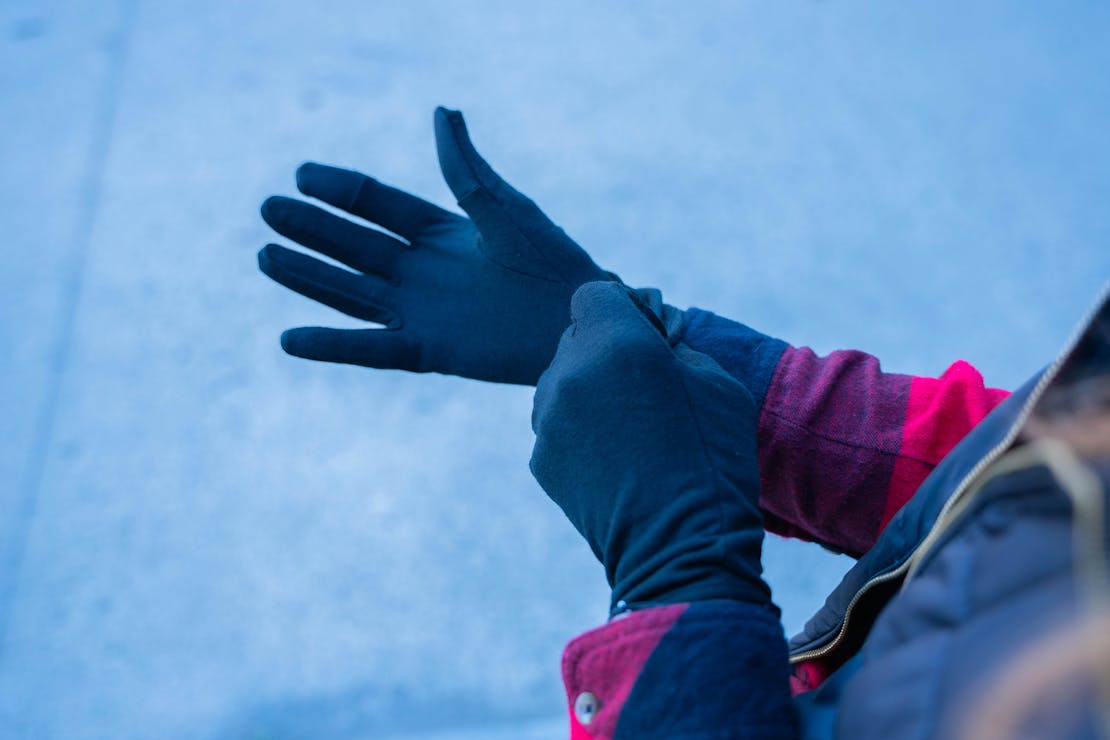 Why We Like It: Touchscreen compatible gloves, so you can answer a text without taking off your gloves.
What You Should Know: Be sure to measure your hand for the right fit, or the Lycra may be too tight.

When you're taking in holiday lights or exploring a holiday market, you want to be able to snap pics while still staying warm. While you could practice your ABCCs (Always Be Carrying Cocoa) to warm your fingertips, slipping on some Icebreaker 260 Tech Liner Gloves is easier. There are touchscreen-compatible tips on the thumb and index finger, so you can answer calls, send texts, and take photos. And they're made with Merino wool, so your hands can breathe while still keeping warm. A touch of Lycra provides stretch for a close-knit fit. They're best for cool conditions, but you can stick them under your ski gloves when the temperature dips. If you lose your way down the mountain, your fingers won't freeze as you try to map your way down the hill.
See Details & Buying Options
4. The North Face Campshire Pullover Hoodie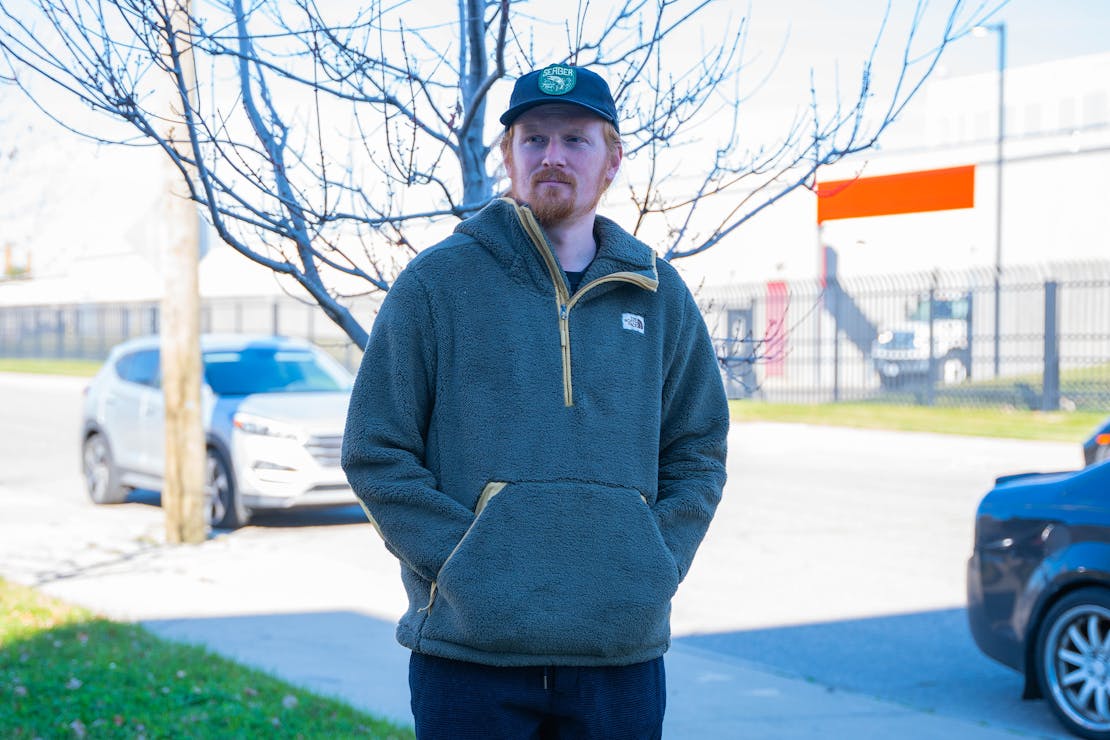 Why We Like It: You'll stay warm and toasty thanks to the Sherpa fleece.
What You Should Know: It may be a bit bulky to fit into your pack.

A cozy hoodie is a must-have piece of travel gear if your next trip will take you to colder climes. This ultrasoft Sherpa fleece will keep you cozy no matter where you go, whether it's to visit family and friends or Mother Nature. There's a zipper on the kangaroo pocket so you can slide in your phone to keep it safe and sound or to warm your hands as the campfire gets colder. Pull up the hood to stave off the chill, and enjoy the feeling of a warm hug against your cheek as the elastic edge holds it close. The elbow patches lend it a rugged look and durability, so you'll be ready to walk the streets of town to finish your shopping or stay cozy while caroling. While this holiday deal comes along once a year, we think you'll keep pulling this out throughout the season since it can transition to a jacket as the weather warms next spring. After all, you never know when the wind will start blowing, and you'll need to toss on an extra layer again.
See Details & Buying Options
5. REI Co-op Flannel (Fleece Blanket)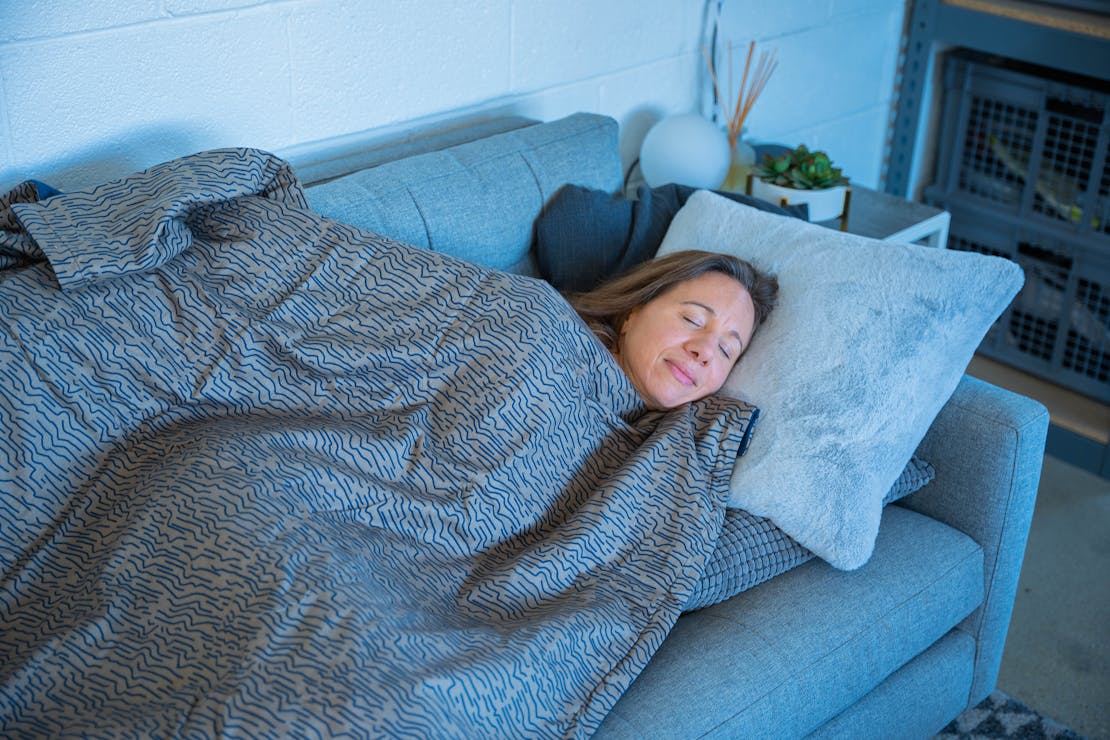 Why We Like It: Whether you're headed to a picnic or cozying up at the cabin, there's always a reason for a new blanket.
What You Should Know: It's a bit heavy to carry long-term.

If we were to make a list of travel gear we like using at home and on the road, a great blanket would be on top. Check out the REI Co-op Flannel (Fleece Blanket) for the ultimate in cuddle comfort during their Cyber Week sale. A soft, durable microfleece blanket pairs with cotton flannel that feels like your favorite jammies, so you can choose which you'd rather feel against your skin. Embrace hygge to warm up at the ski chalet after a day on the slopes or in the cabin after a midwinter walk. It's also perfect around the campfire or the sideline of your family's holiday football game since it's machine washable for easy clean-up. Plus, it's big enough to share with a friend or toss on a bed for an extra layer when the temperature drops, although it may be difficult to tuck into a backpack.
See Details & Buying Options
6. Athleta Conscious Crop Top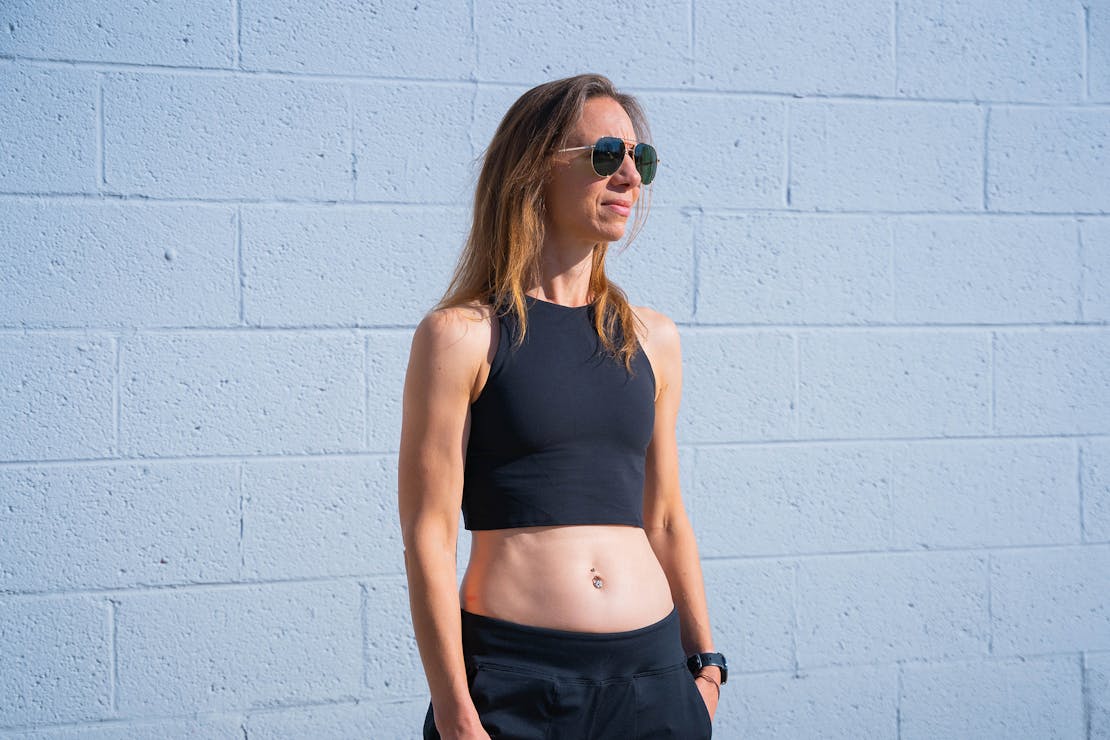 Why We Like It: Go from yoga to the coffee shop without stopping to change.
What You Should Know: You may want to layer if crops aren't your style.

Your bra should never have a birthday, so Cyber Week is a great time to restock your drawers. And when Athleta has a holiday deal, watch out! We're digging the Conscious Crop Top because it can go from a morning workout to the beach on your holiday vacation or pair with an athletic top in cooler weather. The longer length goes well with high-waisted yoga pants and leggings, so your friends can go for after-spin smoothies. The buttery smooth Powervita fabric supports you wherever you go without rubbing or chaffing. It has a built-in bra with removable cups to suit your preference and a racerback design that allows you to stretch without anything slipping. We think you'll like it so much you may want one in every color.
See Details & Buying Options
7. BioLite SolarPanel 5+ 2.0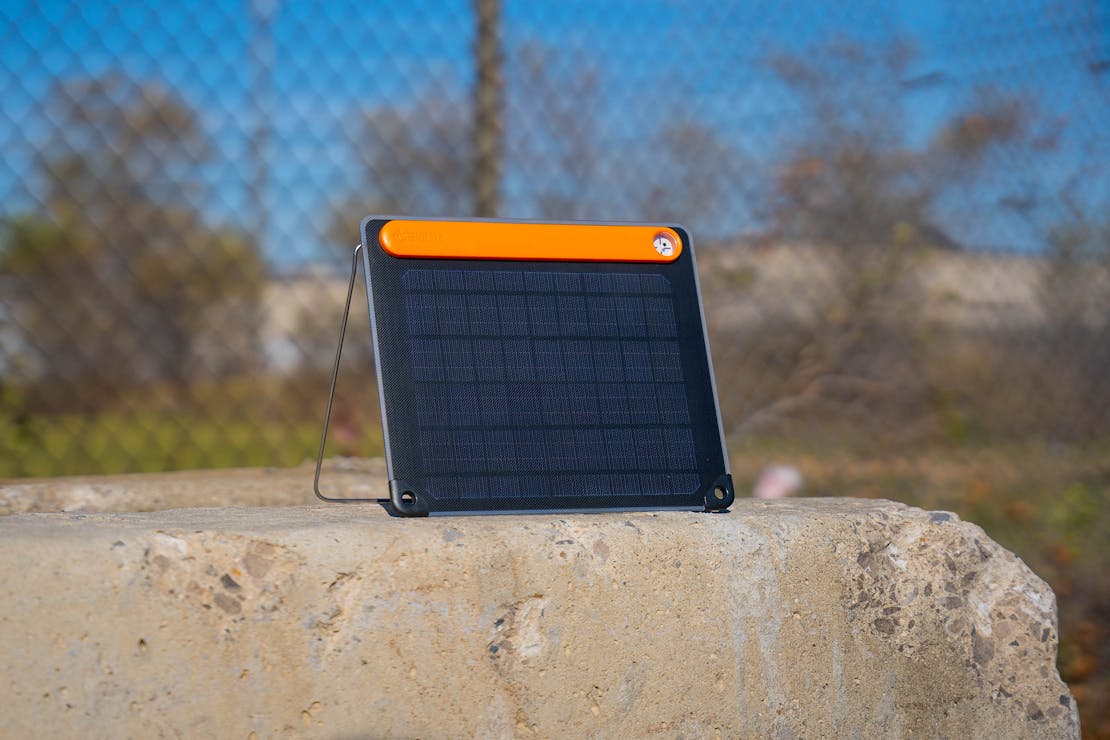 Why We Like It: It's an environmentally-friendly way to recharge your device.
What You Should Know: You'll need to find room to carry it in your pack.

Is your New Year's Resolution to be kinder to the Earth? Get a jump start with this holiday deal on the BioLite SolarPanel 5+ 2.0, which can power your tablet with energy from the sun. Whether it's shining now or was last week, you'll be able to recharge your tablet, phone, and other small devices through the USB output on this high-efficiency 5-watt solar panel. Since it weighs less than a pound and is roughly the size of a piece of paper, you can slip this panel and its integrated 3,200 mAh lithium-ion battery into your laptop bag or daypack if your travels take you away from an outlet. There is an integrated sundial to find the optimal angle to point it and a kickstand to hold it upright. Do so, and you'll be ready to navigate back to home base if you used up all your juice taking photos of the cardinal you spied in the woods on the hike out.
See Details & Buying Options
8. REI Co-op Stuff Travel Pack (20L)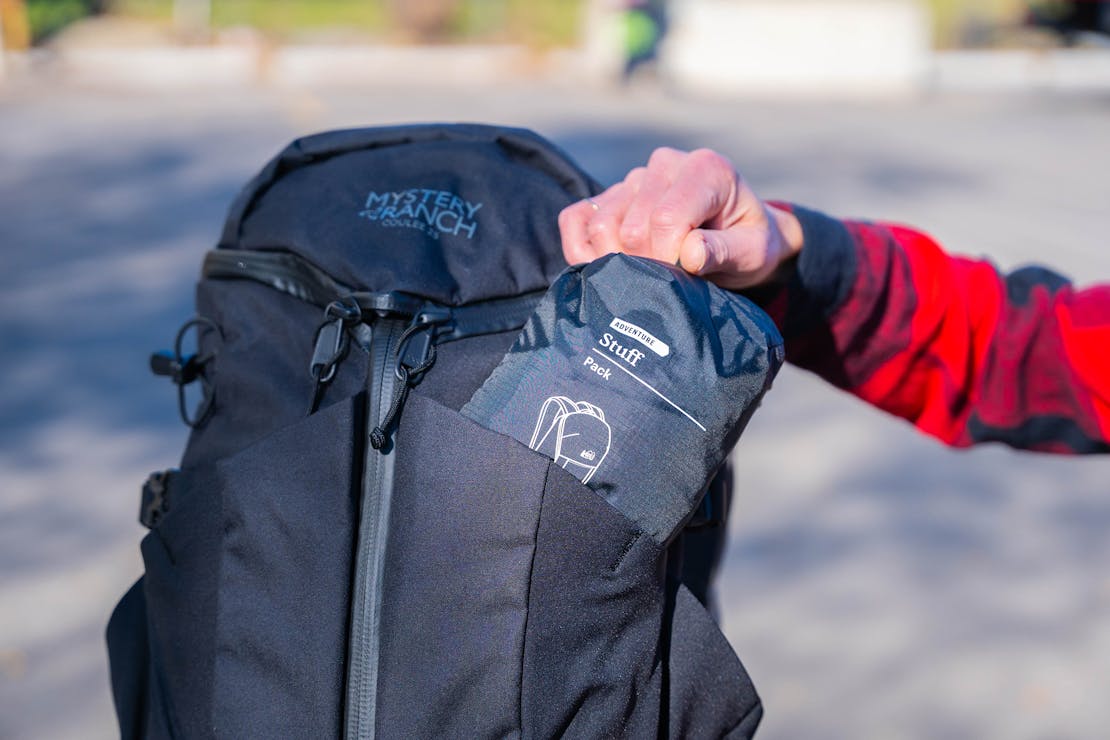 Why We Like It: It compresses down smaller than a Nalgene water bottle.
What You Should Know: It may be difficult to grab gear at the bottom of the bag.

Wherever your travels take you, it's always a good idea to plan ahead and bring a packable bag. After all, a lighter-weight daypack makes it easier to explore off the beaten path or to grab groceries for your Airbnb without resorting to plastic totes. Find space in your travel backpack for the 20L Stuff Travel Pack from REI to have a comfortable backpack with air mesh straps whenever you need one. You can use it as your carry-on bag or just pull it out when you've reached your destination. Toss your phone and snacks into the integrated zippered stuff pocket, which you can access from outside the bag, and a front pouch pocket has enough room for a travel jacket or water bottle, so you're always prepared. When you don't need it, stuff the bag back into its pocket to be ready for the next adventure.
See Details & Buying Options
9. rabbit Jogalongs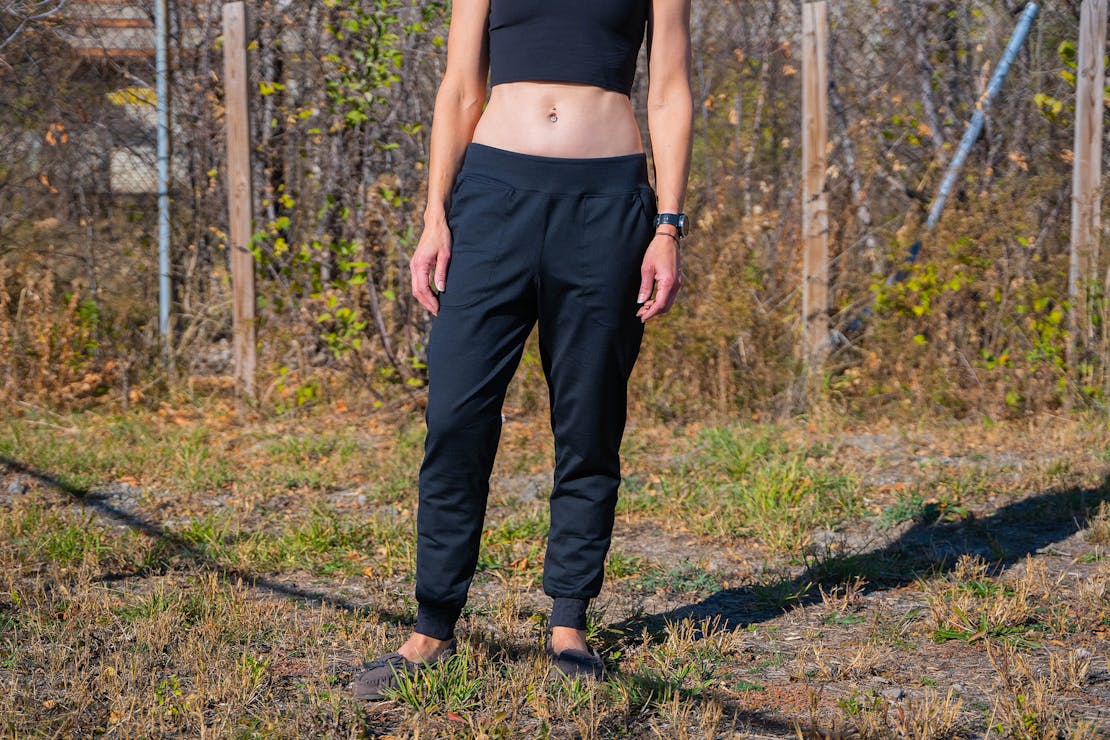 Why We Like It: Get the comfort of leggings with more room to move.
What You Should Know: These pants are super casual, so they're great for lounging around.

If you're going for a short run or just heading to the store, check out the rabbit Jogalongs Pants. They have a tapered style and four-way stretch for the ultimate in comfort. We like the ankle cuffs because they'll keep your pants from dragging in the rain or snow, and you'll appreciate the fact that the flat waistband won't roll. Whether you're wearing these at home or taking them on a road trip, you won't be disappointed since the Jogalongs have pockets! You'll be able to carry your phone and wallet without needing another bag—unless you want one, of course! While these may be your go-to's for lounging around the house, they also make great travel gear. Tuck them into your travel backpack to be ready for rest and relaxation at your Airbnb, hostel, or relative's home.
See Details & Buying Options
10. ENO Spark Camp Quilt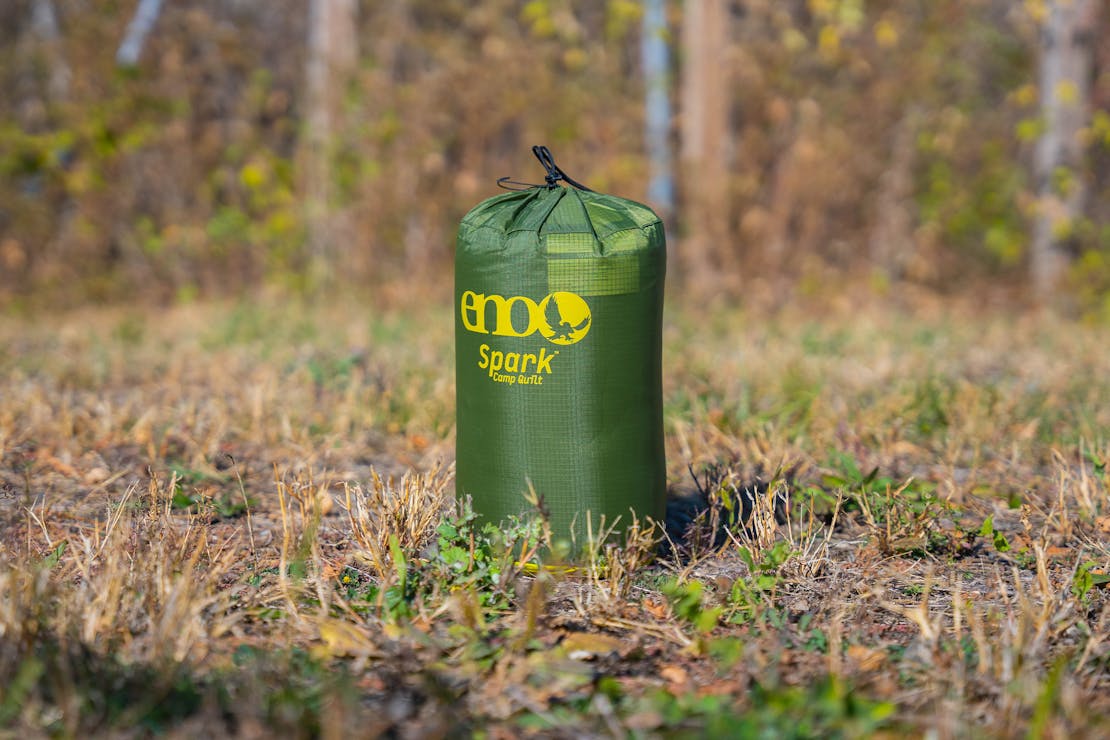 Why We Like It: You can use your hammock into the fall and winter.
What You Should Know: It works best for 40-60 degree weather.

There's nothing sadder than packing away your hammock for the winter, but with the ENO Spark Camp Quilt, you can extend the snuggle season. While you could lug the blanket your grandma knitted you for your 10th birthday outdoors, we like the ENO Spark since it works as a hammock quilt, a sleeping bag, or a camping blanket for keeping warm in the tent or around the fire. Hop in your hammock and pull the top quilt over you to swing in the cooler breeze, though you may want to pair it with an under quilt when the temperatures drop further. No matter if the wind picks up or it starts to sprinkle, you can continue to enjoy the fresh air of the great outdoors thanks to the durable water-repellant and specialized coating. And while an added under quilt provides the ultimate in hammock heat, you won't have trouble finding a snuggle buddy to help you stay warm.
See Details & Buying Options
So there you have it, some great travel gear to grab during REI's Cyber Week Sale. Whether you're looking for holiday deals on a new backpack or new travel clothes, check out their sale Nov. 26th to Dec. 5th.