From roadside stands and attractions to new scenery, there are plenty of reasons to plan a road trip. While flying can be faster, you'll have the opportunity for a more memorable travel experience when you have the freedom to get off the beaten path. There's more to a great road trip than just driving, though. From how to pack to preparing for emergencies and staving off hunger pangs, knowing how to plan a road trip is just as important as where you're going.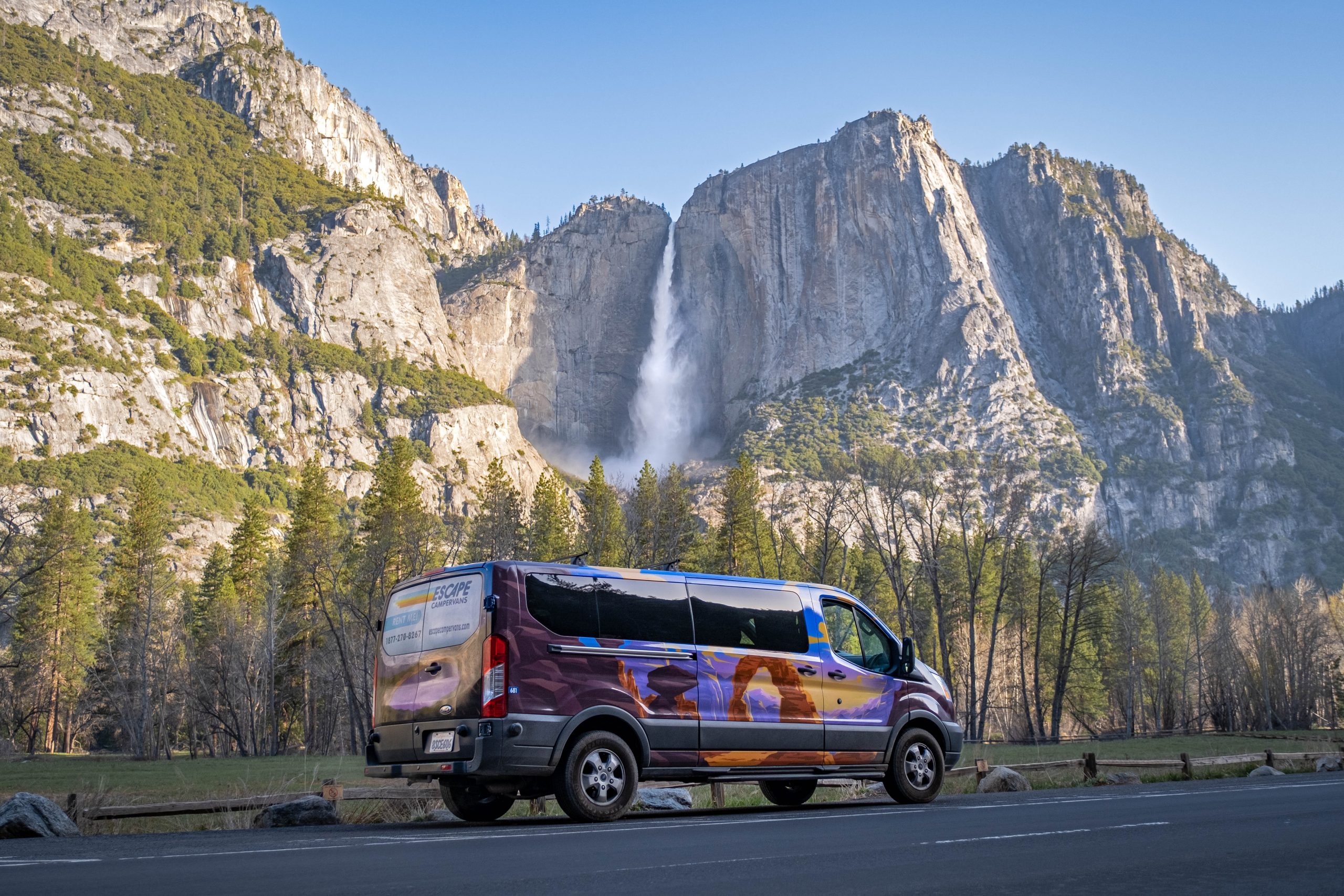 We've teamed up with Escape Campervans to bring you this list of road trip tips. With 600 custom-built and uniquely hand-painted campervans, they're the largest campervan rental company in North America, with 13 locations in the United States and Canada. From spacious camper vans that are big enough for a group of friends or the whole family to fuel-efficient models for two, they have a campervan to satisfy your wanderlust. With round-trip and one-way options, 24-hour roadside assistance, and local knowledge, they can help you explore, whether it's for a weekend getaway or a tour of the national parks.
You can start planning your next road-trip adventure with Escape Campervans' Black Friday sale, which runs Nov. 20th-29th. Use code BF40 to save 40% off travel now through the end of 2023 on all models and U.S. locations.
Be Prepared
It's essential to be prepared. That's doubly important when figuring out how to plan a road trip. If you're setting out for multiple days of travel over hundreds or even thousands of miles, you'll want to get your vehicle inspected by a mechanic before you hit the road. After all, there's no guarantee you'll stumble upon a mechanic shop when your check engine light comes on as you cruise Route 66.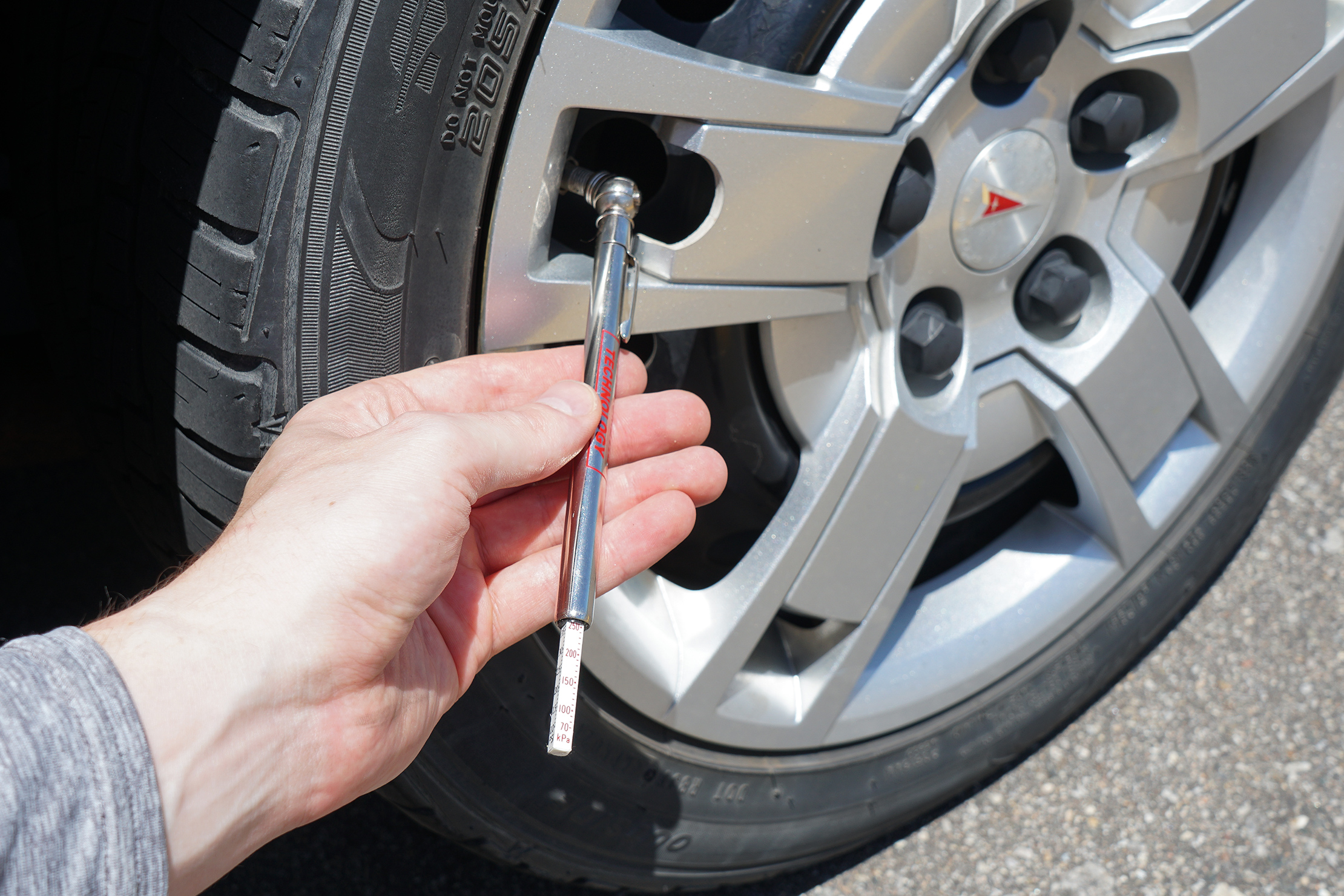 Instead, get a tuneup and an oil change before setting out. Ensure your fluids are topped off, and your gas tank is full so you're ready to hit the road. Then prepare for inflation emergencies along the way with the VacLife Air Compressor Tire Inflator. You can fix it yourself if you get a low tire pressure alert miles from a mechanic. It's best for smaller vehicles with tires that inflate up to 50 PSI, so plan ahead if you're driving a big truck or van.
If you're renting a vehicle, look for a company that offers 24/7 roadside assistance like Escape Campervans and get some added peace of mind.
Make A Plan
While you know where you want to end up, our second road trip tip is to check online maps and resources to plan your route before leaving home. If you're taking back country roads, you'll want to note the last gas station before leaving the beaten path, or you could be taking the much slower route when you have to walk for a fill-up. Then research detours along the way. Would you want to miss a gigantic tire by the side of the road or a beautiful waterfall if you could see them? If you plan your route right, you can stop without adding hours to your trip.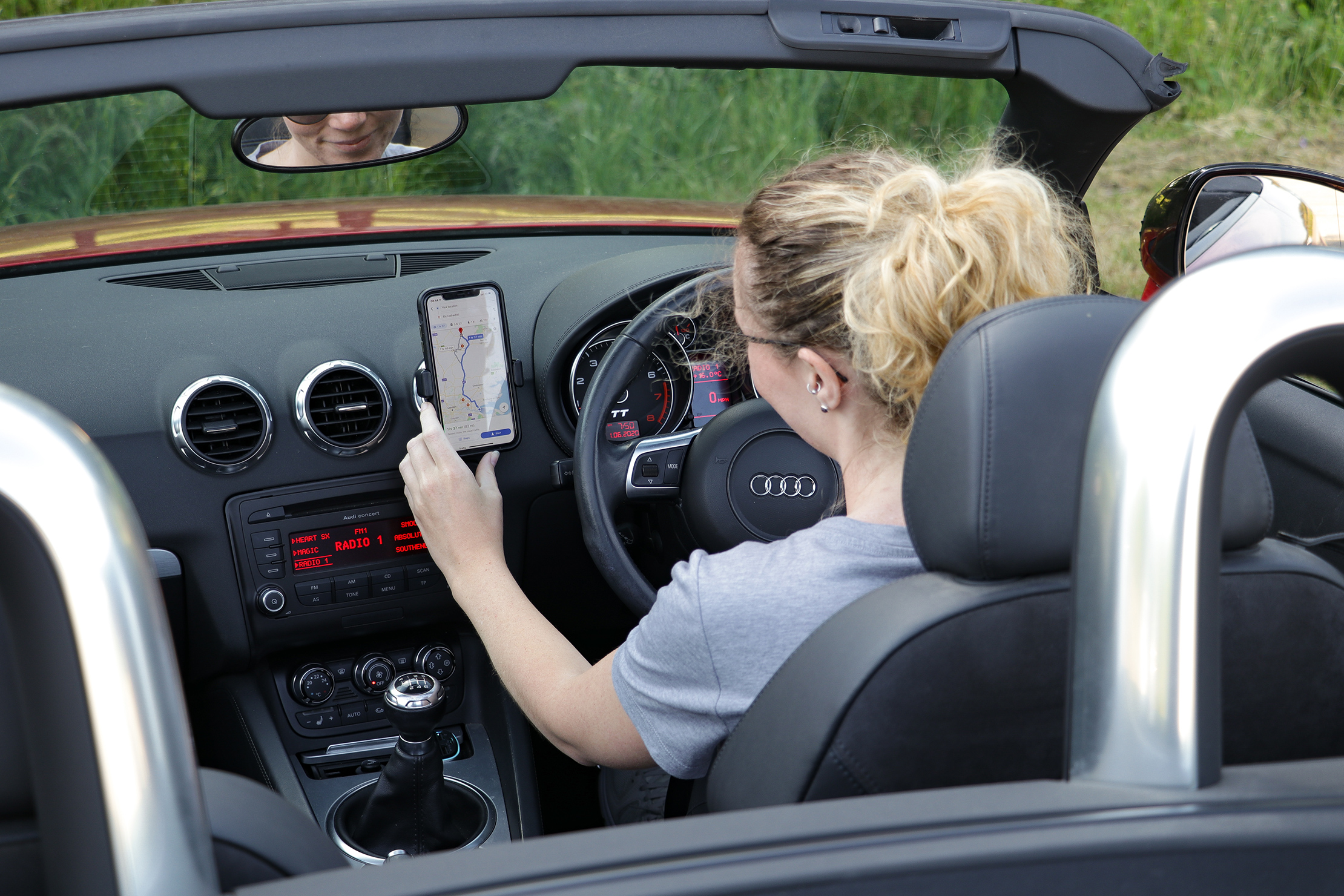 And don't forget to plan for entertainment. Download an audiobook that your travel mates will enjoy to pass the time quickly, or get everyone to help create the best road trip playlist. Popping your phone in the iOttie iTap Magnetic 2 Air Vent Mount keeps it at eye level so you can easily see the GPS map leading you to your next rest stop or restaurant and in easy reach of the passenger so they can play DJ.
Have Cash And Cards
How to plan a road trip without cash? You may not be able to. After all, you may want to stop at a summer corn stand without a credit card reader when driving through Iowa or stop at Ernie Adams' Dwarf Car Museum in Arizona, where cash admission is preferred. That's why we like the Bellroy Note Sleeve Wallet, a minimalist wallet with room for cash, coins, and cards. The coin sleeve can get bulky if you carry too much, though that's unlikely to occur unless you're trying to bring home your slot machine winnings.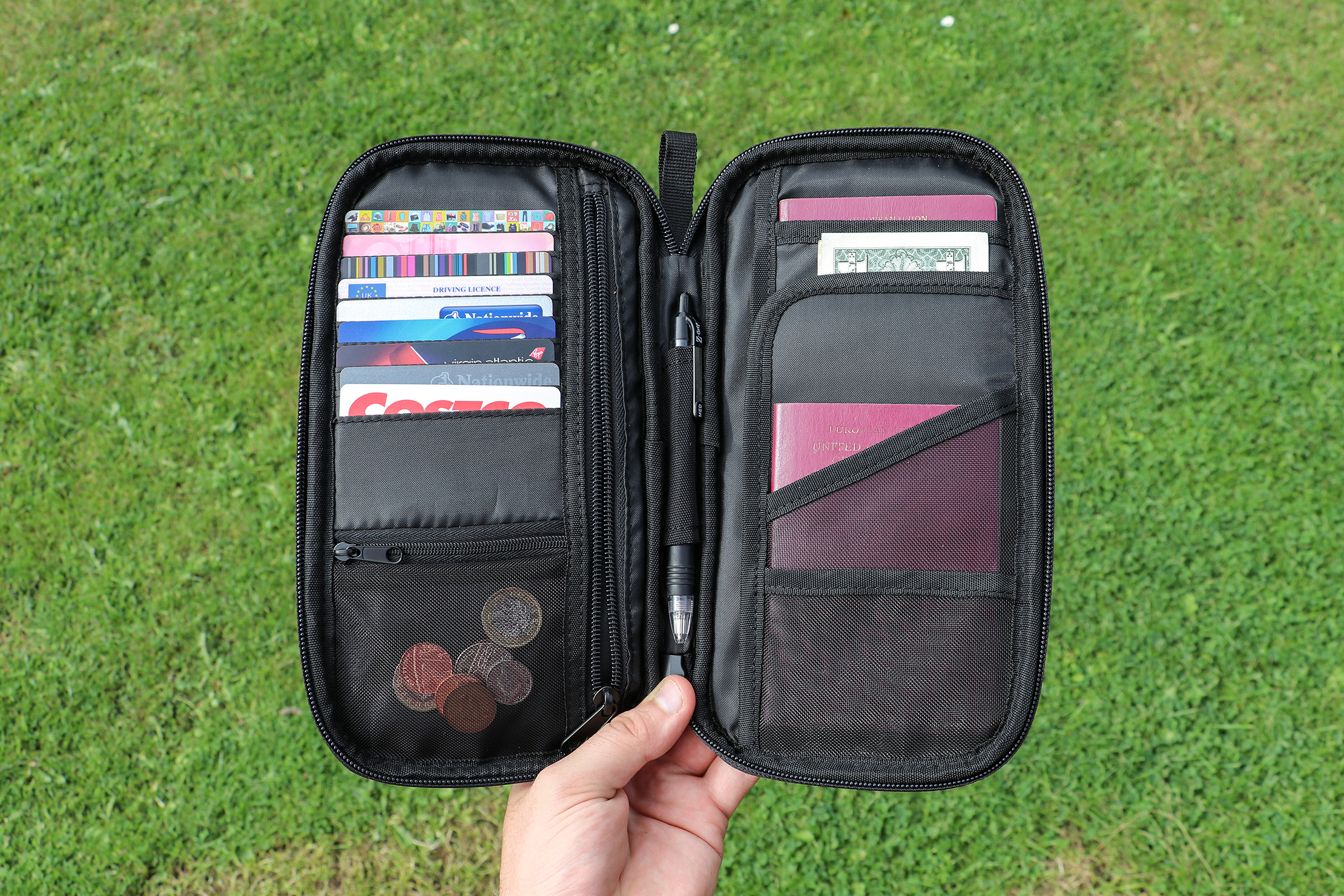 We know you'll be using your credit and debit cards on the road, so be sure to call your bank or credit card company ahead and let them know your road trip plans. Otherwise, you may find your card frozen when you use it to fill up with gas in the middle of nowhere.
Pack Wisely
Since you've come to Pack Hacker for advice, high on our list of road trip tips is packing smart. Even though you have more room than the airline allows in the overhead bin, it doesn't mean you have to use every bit of available space. After all, a heavier vehicle gets poor gas mileage, and it can be challenging to find or access gear you've buried under Mount Road Trip in the trunk.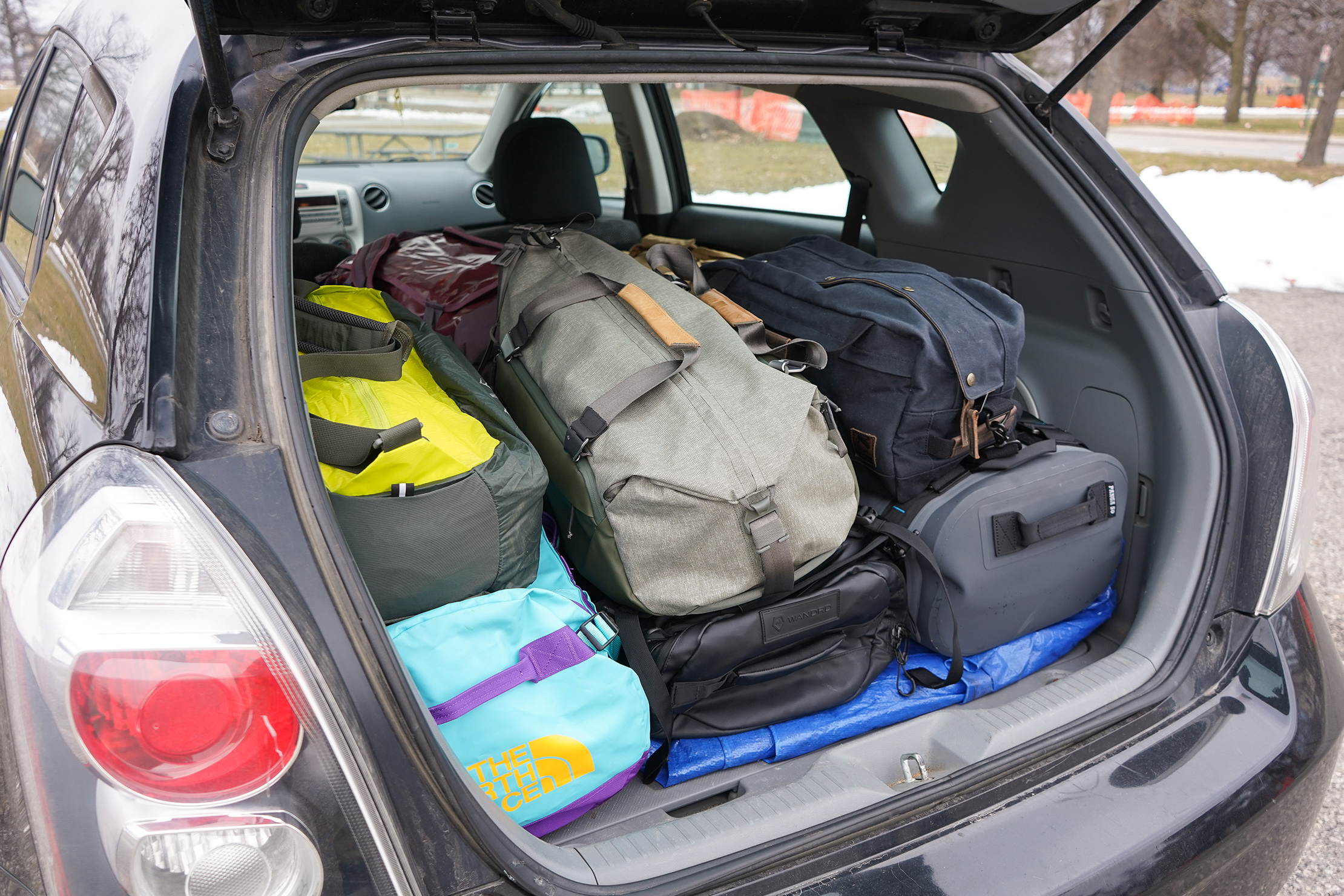 Keep gear you'll need en route, like snacks and an extra layer, within reach in the back seat so you can grab a drink or a piece of fruit without stopping. Gear you won't need while traveling, like the rest of your clothing, can go in the trunk to create more legroom for your passengers. If you are driving for multiple days, a great car travel tip is to pack the gear you'll need when you arrive in a large bag, like the Osprey Arcane Duffel, that you leave in the trunk. It has plenty of space and adapts to backpack mode to be easier to carry into your hotel or Airbnb. Keep a change of clothes in a daypack and a small sling packed with a wallet, your keys, and your phone in easy reach to bring with you when you stop for lunch or overnight.
And, if you're renting from Escape Campervans instead of taking your own vehicle, you'll have even more space to spread out. Plus, you can add on extras like bedding and kitchen supplies, so you don't have to worry about forgetting the essentials.
Bring Food And Drinks For The Road
You'll need to make pit stops along the way, but packing snacks and drinks for the road trip will avoid a surprise detour to Hangrytown. Staying hydrated is essential to feeling your best when you arrive since it can ease muscle aches and headaches, so be sure to pack plenty of water, even if that means you'll need to seek out more rest areas. They're great places to stretch your legs so you don't feel like a compressible jacket when you get to your vacation spot.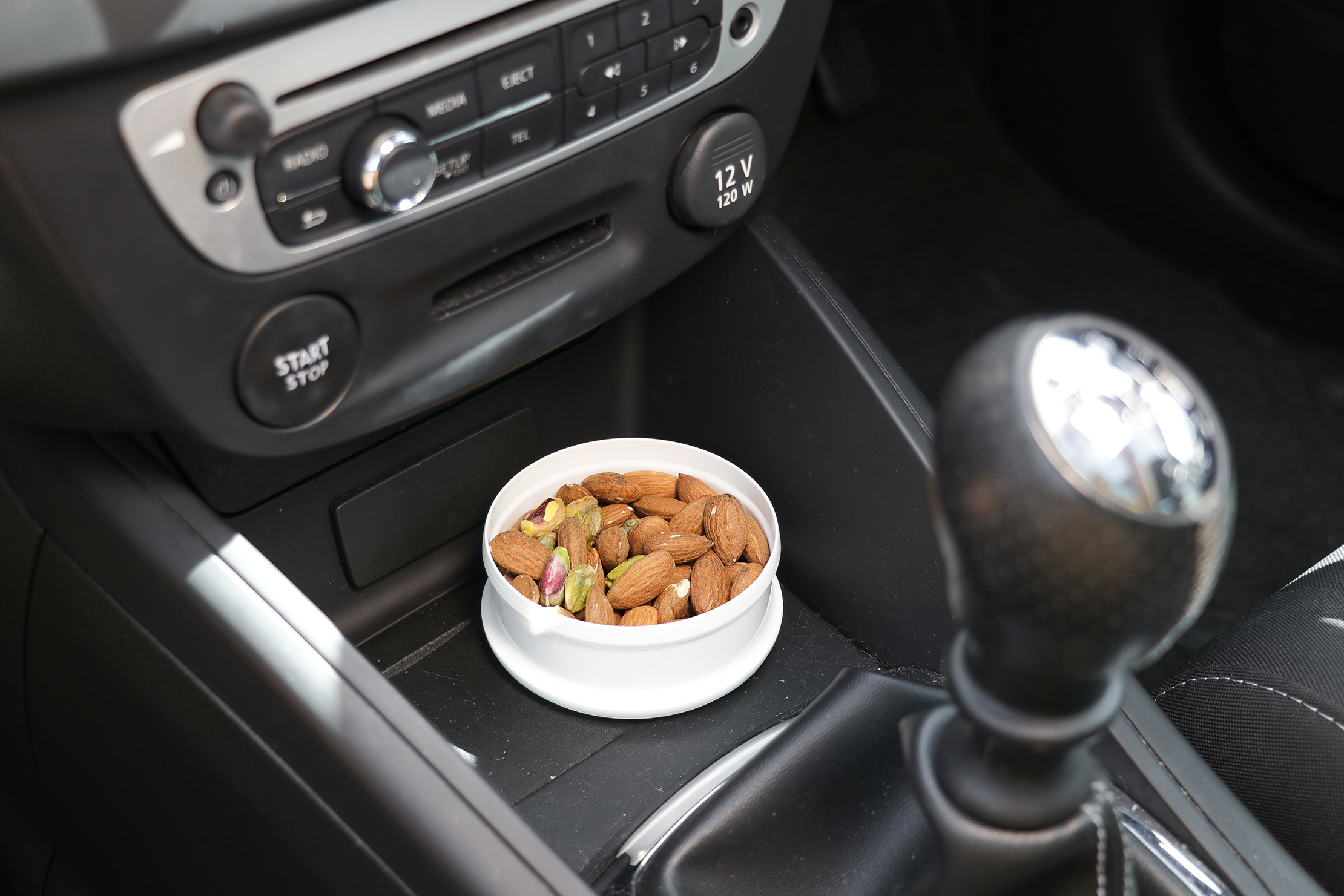 Our next road trip tip is to prioritize protein over carbs and sugar when packing snacks to feel full longer and avoid a crash. We like to store our snacks in the humangear Stax. The four containers with interchangeable lids lock together in a stack that fits in a cup holder, depending on the size you choose. They're good for solids and liquids, so you can pack baby carrots in one and hummus in the other and still have room for nuts and berries for a well-rounded snack.
Plot Your Stops
When you plan a road trip, think about how long you plan to drive each day, and then seek out hotels and campsites within an hour of your ideal stopping point. You may think you want to go 10 hours in one day, yet only be able to make 9—or you may power through to 11! If you have options that you find acceptable, you won't have to stop at the Bates Motel just because you couldn't keep your eyes open one more minute. When looking, check out hotel cancellation policies: some allow you to cancel the day you plan to arrive, while some require 24 hours' notice. If you find one with flexibility, you can book it and see if you want to stay there when you're a few hours out.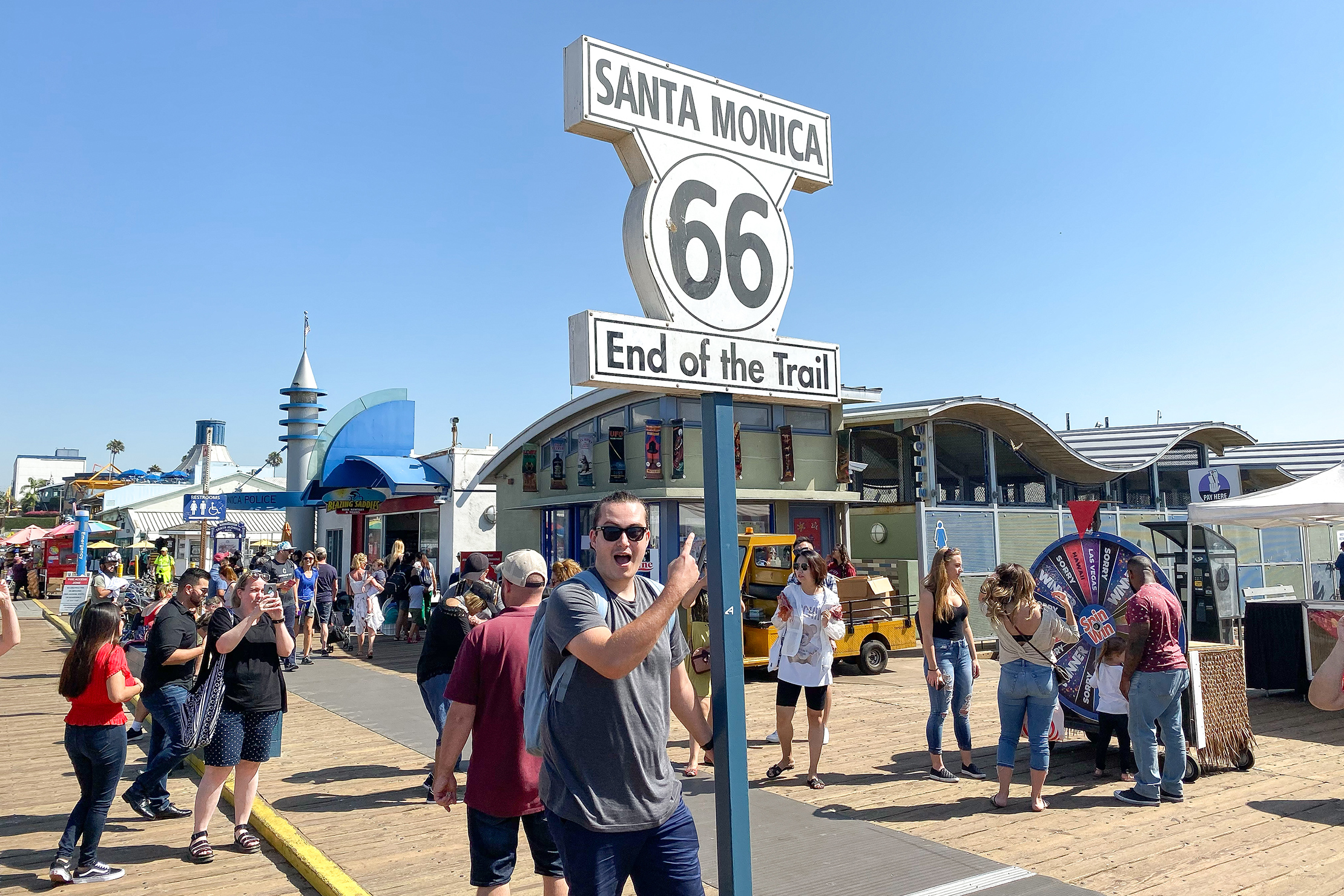 Whether you're in a car, truck, or campervan, there's always the option to stop at a rest area or Walmart parking lot to catch a cat nap before continuing on your journey. Depending on your car crib, it may not be the most comfortable, though this road trip tip gives you more options. Walmart says it values RV travelers and permits them to park in store parking lots when possible. Check with the store manager to be sure there's space available and local law allows it before setting up camp. Otherwise, you could find your slumber party broken up before morning.
Use Good Posture And Stretch Along The Way
If you're not careful, the backache or leg cramp you develop on the first day of travel could be luggage you bring with you on the remainder of your trip. To stave off stiffness, don't just dash to the restroom and back. Instead, take a few laps around the parking lot or stroll the dog walk; you may even make a few furry friends along the way. Then do a few sun salutations to stretch your back.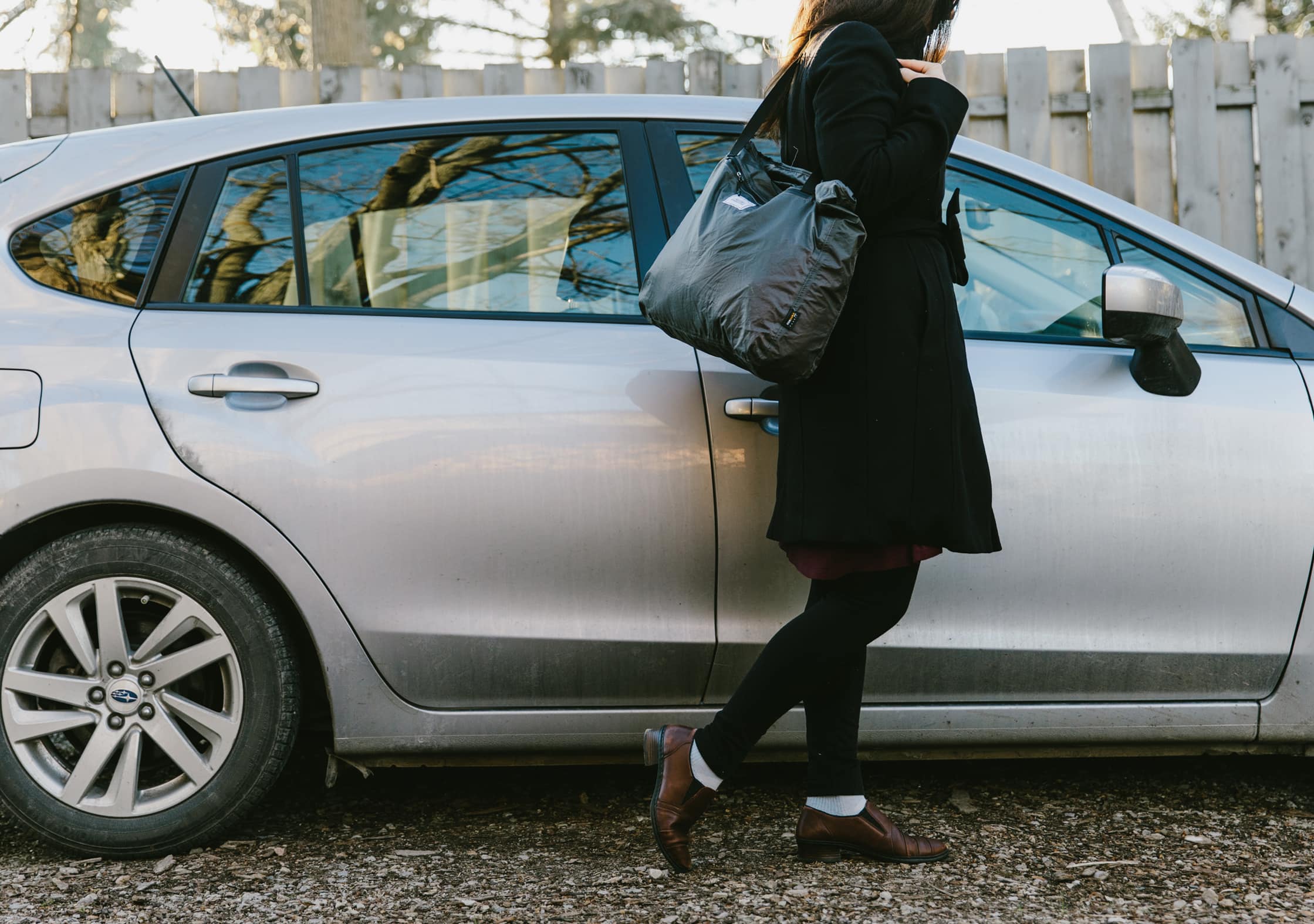 Your seated posture seated is just as important. While watching an entire season of your favorite show on your phone will make the time fly by on the road trip, you'll feel much better when you've reached your destination if you haven't sat for hours with your shoulders hunched as you stare at your lap. Instead, grab a JOBY GripTight One to hold onto your phone. When you're lounging in the backseat, you can wrap the flexible legs of the miniature tripod around the back of the headrest to put your phone at eye level. Plus, it's great for selfies when you stop.
Keep You, And Your Car, Clean
Although you're not working up a sweat sitting for hours, you'll still want a way to rid yourself of road trip funk. Keep a daypack with a fresh shirt and baby wipes on hand to do a quick wipe down and outfit swap when you stop for dinner. You'll be more relaxed and more likely to enjoy the meal if you're not sitting in the same clothes you've been wearing for the past 18 hours. The sense of refreshment will carry you through the next leg of the journey.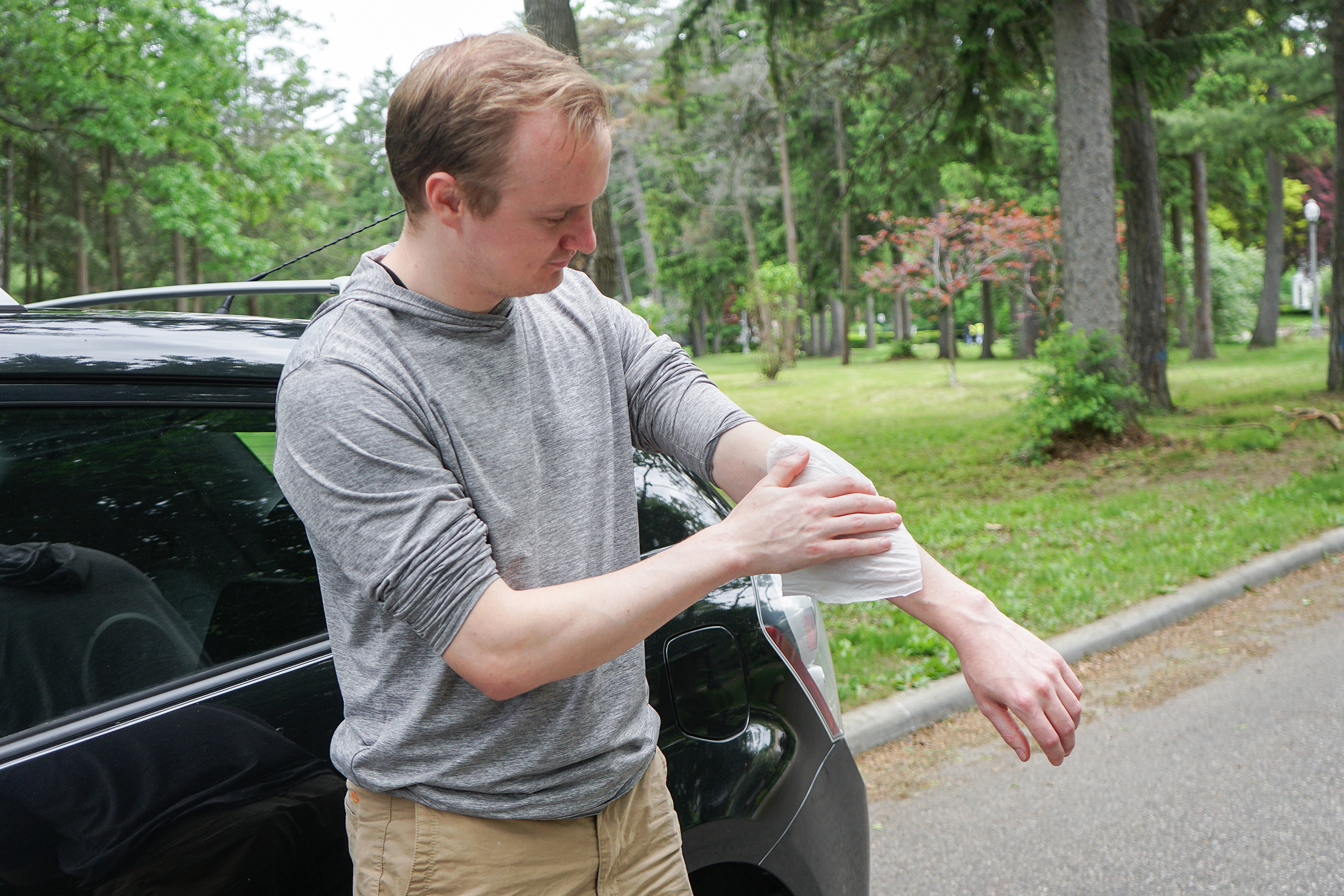 To avoid making your car look like a bomb went off when you arrive at Aunt Edna's beach house, grab the High Road StashAway Car Trash Can for wrappers, drink containers and apple cores. It's waterproof in case the containers you toss in aren't quite empty, although it takes up some floor space. We think it's worth it, so you can spend the time you would have been cleaning out your vehicle on a new adventure instead.
Prepare For The Unexpected
It doesn't take a rewatch of National Lampoon's Vacation to know you should expect the unexpected when you plan a road trip. That's why we recommend you pack a first aid kit and a car sick bag, just in case. The First Aid Only 299 Piece All-Purpose First Aid Kit will help you be ready for anything, especially if you can slap a bandage on it. Just be sure to refill what you've used when you get home to be prepared for the next emergency.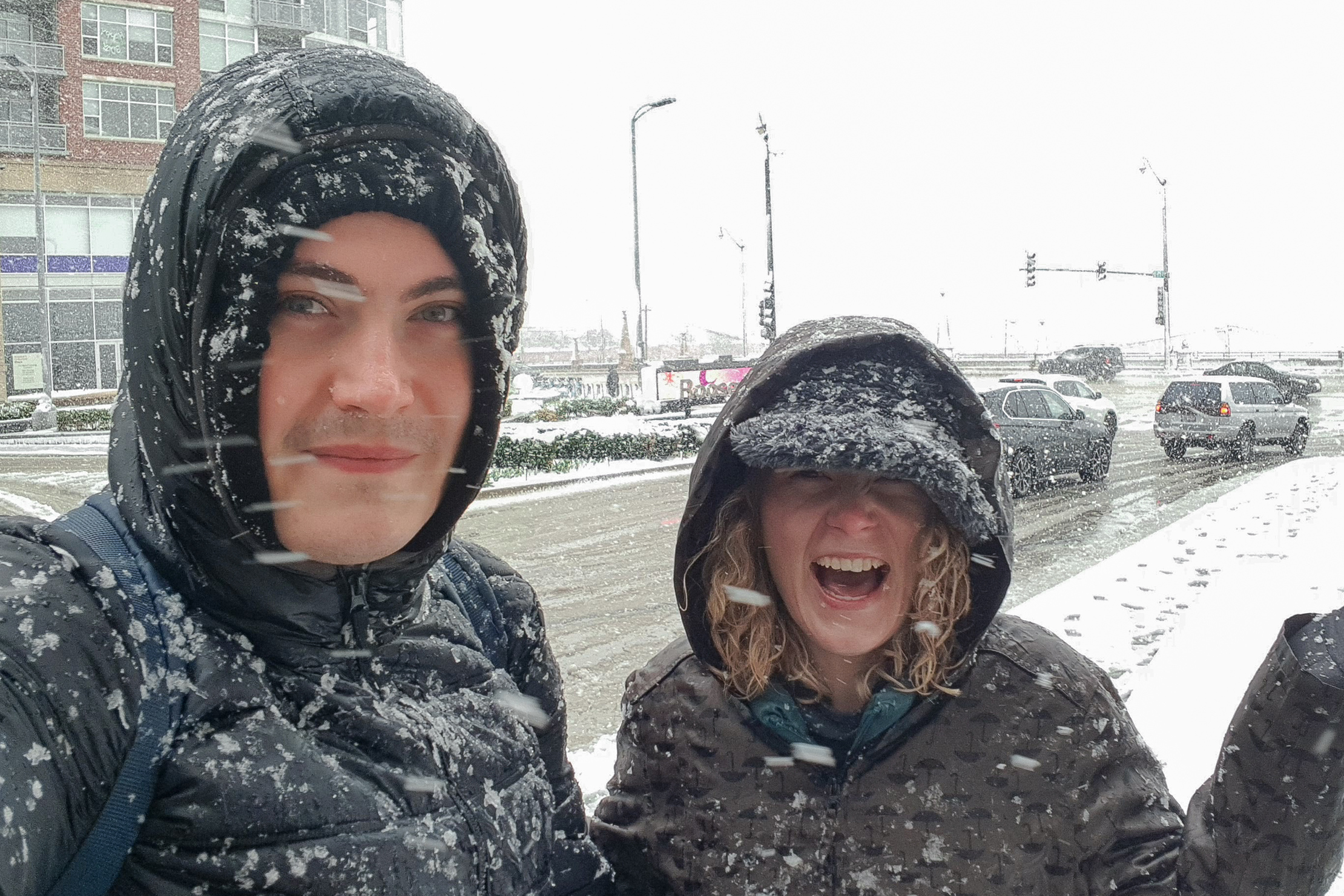 It's also essential to have an ice scraper and a warm blanket on hand. Mother Nature likes surprises, and coming out of the motel to discover a freak frost has glazed your windows will delay your start. Plus, if a blizzard shuts down the freeway, it's crucial to have a way to stay warm in case you run out of gas.
Enjoy The Journey!
Are you ready for the most important car travel tip on this list? While you probably have a final destination in mind, it's essential to stop and smell the roses, as they say, and enjoy the adventures and new sights you would have missed cruising along at 30,000 feet.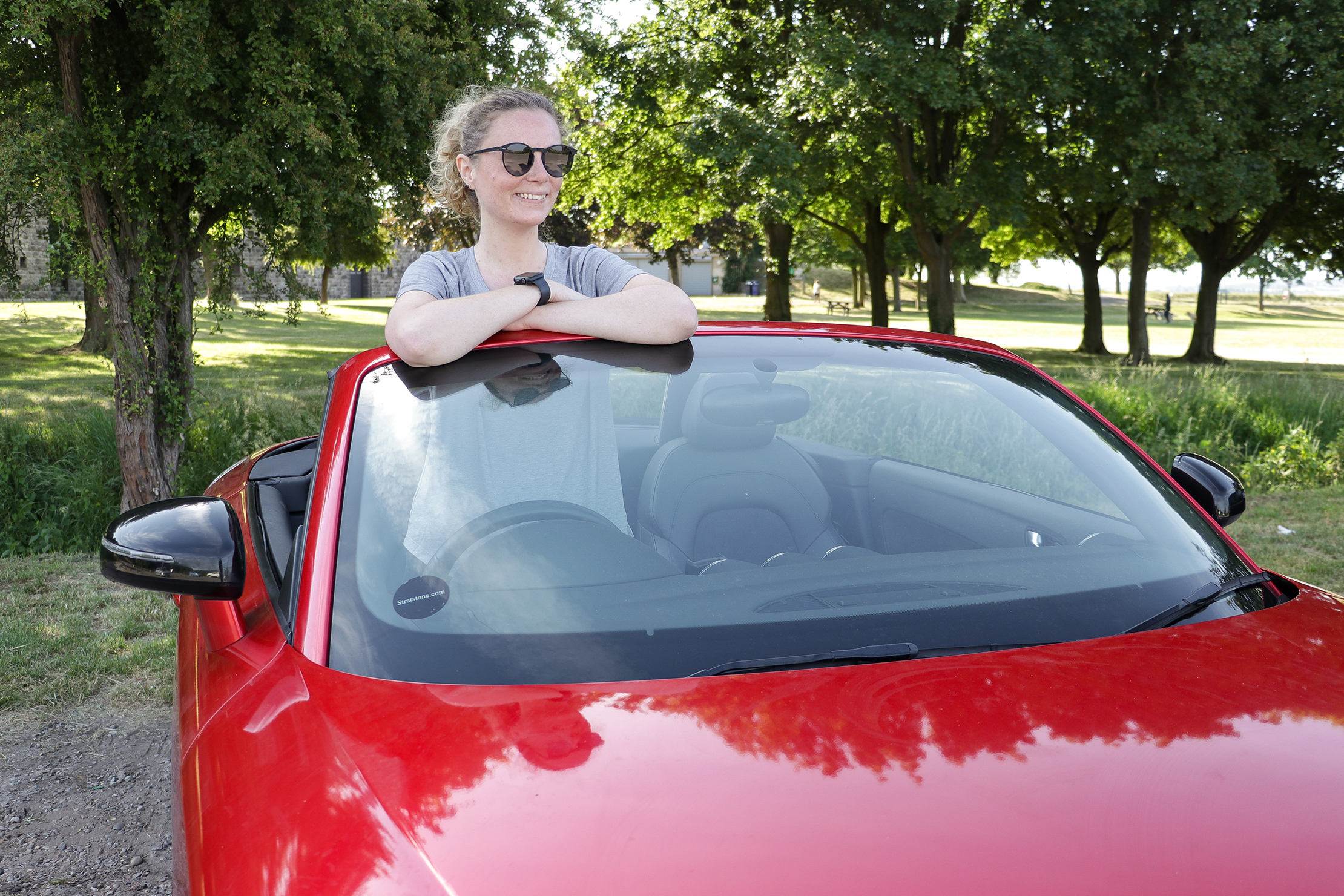 Get your family and friends to look around instead of down at their screens with old-school car games. Opting for I Spy, the License Plate Game, and 20 Questions is a great way to connect with fellow travelers and make memories that will last longer than a roller coaster ride. You can also pack travel-size games or bring the cards out of games like Trivial Pursuit or Headbands for mobile fun without the mobile phone.
So there you have it, 10 road trip tips for your next open road adventure. And when you're ready to book your next road trip, check out Escape Campervans for the comfort, freedom, and flexibility to get off the beaten path.
Want more tips for your road trips? Go watch this video to learn more!