The North Face Recon Review
The North Face Recon has lots of cohesive compartments and features, making it a well-balanced backpack at a competitive price.
Our Verdict
Unlock the Pro Summary
Save time. Get access to brief summaries of our reviews so you can browse and make decisions more efficiently.
Pros
Shoulder straps' flexible mounting adapts to varying body types
Well-built with many different high-quality materials
Varied yet well-balanced compartments
Cons
Lack of strap keepers can lead to a messy look
Doesn't stand up on its own unless flat items packed at bottom
Laptop compartment has little elevation
Recent Pack Hacker Video
Technical Details
Capacity

30l

Weight (lb)

2.56 lb (1.2 kg)

Dimensions

19.3 in x 11.6 in x 7.5 in (49 x 29.5 x 19.1 cm)

Notable Materials

Ripstop Nylon, Duraflex Hardware, ITW Hardware, YKK Zippers

Manufacturing Country

Indonesia

Laptop Compartment Size

16"

Warranty Information
Buying Options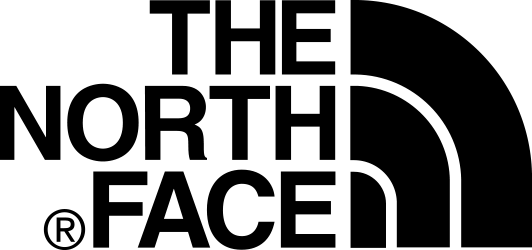 $99.00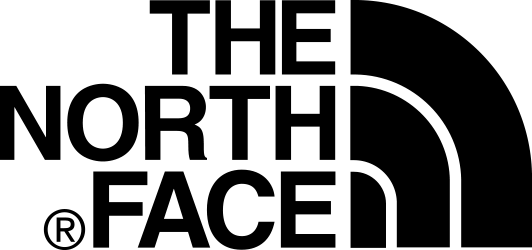 $99.00

$99.00

$99.00
$108.95
$108.95
Full Review
The North Face is one of the biggest names in the world of active/lifestyle gear. If you're reading this, chances are you're already familiar with their big and straightforward logo. From the ubiquitous backpacks to even clothes for infants, they've got it covered. All that experience and expertise manifests in the gear they make, too. Mind you, that doesn't mean they're perfect and infallible—hence why we make reviews.

The Recon is similar to the Borealis and Jester backpacks in many ways. There's the looks, the robust build quality, and even the FlexVent suspension system. But in some ways, the Recon comes out the best among the three. A few stand-out features include the front mesh pocket, flexible shoulder straps, and generally well-balanced space and organization. There's a ton of detail to comb through in this backpack, so let's dive in and do a little recon of our own.
Materials & Aesthetic
The Recon is about as busy-looking as The North Face backpacks come and go. We're hard-pressed to find a part of this bag that isn't sporting a strap, seam, or secondary material. But don't think that it's just a mish-mash-mess of disjointed ideas. The result is that the Recon looks and feels purposeful. We're not really surprised, given that the Recon's siblings, the Jester and Borealis, share a similar look—a look we don't mind.

While the Jester and the Borealis look more like adventure backpacks (mostly because of their front-side bungee systems), the Recon looks tamer. The North Face bills it as an on-campus, urban-focused backpack, and it does look the part. Hastily stowed pens and papers certainly look more at home in the mesh pocket rather than hanging off a bungee. It also has a rather clean silhouette for something so busy-looking, though the straps are quite dangly.
The Recon comes in a wide variety of colorways that cater to different tastes. If you opt for the TNF Navy colorway we're sampling in this review, then it's quite stealthy, sans the large white logo. But if you want something that's more stand-out and "I-glow-even-in-the-light," there's also the Red Orange – Gravity Purple option. Subjectively speaking, the Tin Grey Dark Heather with Asphalt Grey option is also quite eye-catching—that one looks like it belongs on a Storm Trooper.

As for the materials themselves, the Recon touts a 100% recycled nylon and polyester construction—a big W for Mother Earth right there. Interestingly, the nylon has a subtle grid pattern, hinting that it may be of the ripstop variety. There are other materials scattered around as well. For example, the side bottle pockets are made of a tarpaulin-like fabric. Then there's the stretchy mesh at the front we've mentioned earlier. The hardware (that's the buckles, clips, adjusters, etc.) is from ITW and Duraflex—both reputable brands.
We're also keen to point out that the zippers are indeed YKK, which is a big improvement from the SBS zips on the Jester. We also dig that the metal pulls have been paired with rings that are easy to stick a finger through, even while wearing winter gloves. They even dampen any jingling noises the metal pulls might potentially produce.

All of the materials and hardware we just mentioned do perform well. The fabrics are tightly stitched together, and they feel right at home where they're used. The zippers and hardware also operate without a hitch. Since the Recon has a lot of moving parts, it's fair to assume that some of them won't work as smoothly as expected. Fortunately, each component plays its part according to the script without any major issue.
External Components

Standing at 30 liters, the Recon strikes a balance between a daypack and something you can use for travel. It certainly has a lot of compartments and pockets ready to be filled to the brim with gear. As such, a capable harness system is needed—and the Recon definitely delivers.

The first thing you might notice with the shoulder straps is how thick they are. Both straps are well-padded with dense foam that feels supportive and cushioned. We typically have the bag packed with our usual mix of tech, clothing, and everyday carry items, and it still feels easy to move with. That said, another quality part of the shoulder straps is how they're stitched to the bag.
Up at the top, we find that the shoulder straps are mounted via nylon, granting them greater freedom to move around. This flexibility means that it's easier to fit various builds, be it those with narrow or wider frames. This is a similar feature found on the Bellroy Oslo, though the Recon's implementation is better because it doesn't twist on its own. It's also bartack stitched onto the bag, so it's quite secure despite the thinner material.

On the straps themselves, there's a reflective loop for better visibility during the night and for hanging accessories. The sternum strap is our favorite kind: on-rails and easy to slide. The side-release buckle even comes with a handy built-in whistle for emergencies). It's also double-layered with elastic that allows it to expand and contract as needed, mostly for comfort.
The Recon also features a waist strap for added stability. We like to take our backpacks on bike rides, so this is a welcome feature in any 30-liter backpack. It's nothing too crazy, all things considered; it's a simple nylon strap that's technically detachable, though you'll need to thread it through the adjusters. Just like the shoulder and sternum straps, the waist strap doesn't have any keepers, so much of the slack just dangles from the bottom.

The back panel is also generously padded. The sections are broken up by horizontal seams and a central air channel running vertically across. It's not meshed, but this hasn't really affected comfort. In our experience, the weather and temperature play a more significant part in making our backs sweaty.
Lastly, there's also a padded handle at the top. It's located between the main compartment and the laptop compartment's openings, so shallow hooks and pegs may not reach it. But as a means of carrying the bag, the ribbed texture underneath gives it more than adequate grippy-ness, while the padding lessens hand strain. We're glad to see they didn't skimp on this part.

The overall experience of carrying the Recon is a comfortable one. The North Face clearly did their homework as they did with the Jester and Borealis. All three have what The North Face calls the FlexVent suspension system, which is certified by the American Chiropractic Association. We'll leave it to you to decide if that's of any value. From our testing alone, though, the harness system ticks all the right comfort boxes.
At the bottom of the Recon is a pair of accessory straps. These straps accomplish two things: First is to serve as compression straps. Tightening them brings the bottom portion of the front down, so much so that it cleverly hides the Recon logo in the process. The second is as a means for hanging off bulky items such as a travel tripod, a yoga mat, a pair of dirty football cleats—whatever your extracurricular activities need.

A neat small detail about these straps is that their front-facing portion is reflective like the loops of the shoulder straps. There's also a pair of these reflective loops at the sides of the bag for good measure. We still opt to use a dedicated bike light or reflector, but at least the feature's there. Additionally, these straps have elastic strap keepers, so no dangling to report here.
There's a pair of daisy-chained loops at the front for additional accessories—four on the left and four on the right. Each of the loops is separated by bartack stitching, which looks and feels substantial. We've seen other backpacks with daisy-chained loops before, but the Recon's bartack stitching feels reassuringly robust even when paired with large carabiners.

The Recon also comes equipped with two external water bottle pockets. They fold flat when not in use, but they're gusseted with mesh and elastic for stretchability. The pockets have sufficient grip for holding onto bottles on their own. However, if you're putting in something that's more slippery, the side compression straps can cinch things down even further.
Inside The Backpack
The most evident difference between the Recon and its siblings is its front mesh pocket. Compared to the bungee systems of the Jester and the Borealis, the mesh pocket has its obvious pros and cons. Using a mesh material means smaller items won't fall through while maintaining breathability.
On the other hand, it's less accommodating for items that need to stick out and/or drain. The bottom portion of the pocket is solid rather than mesh and doesn't feature any drainage holes. Fortunately, there are still the bottom straps and front loops for those kinds of items. The pocket itself has a relatively large amount of room, and we're able to fit our compressed hoodie, a pair of gloves, and a buff.

The mesh pocket isn't the only means of storing gear, though—there's a dedicated quick-grab pocket for that. It's the first of the four zippered pockets on the Recon, and it sits just behind the mesh pocket, partially shrouded by fabric. The inner liner is made of very soft fleece—perfect for easily-scratched items like sunglasses and smartphones.
Some of the available space is at the bottom, while the rest is towards the top. This makes it more of a split pocket rather than just a plain dump pocket. The problem here is that small accessories can get jostled and stuck in the upper portion where it's tricky to access. There's also the potential for them to fall down and out of the pocket once it's opened.

Next up is the front compartment, where there's more granular organization. From front to back, there are two mesh pockets, two liner pockets and a pen pocket, a wide zippered pocket, and a tablet pocket at the very back—a nice variety to have for different tech accessories. The compartment doesn't extend all the way to the bottom of the bag. This is a good thing because it balances out the usable space between the different compartments, and we don't have to fish too deeply in case something falls in.
The liner pockets have the same soft fleece featured in the quick-grab pocket. We tried fitting our passport in the pocket beside the pen silo. However, it's just a bit too narrow to fit one, so instead, we opt to put it in one of the mesh pockets. Your mileage may vary depending on how worn out or pristine your passport is. On the other hand, our iPhone 13 Pro Max fits inside, no problem. As for the rearmost pocket, it's meant for tablets, though we used it for our hardbound notebook. The liner here is notably soft and stretchy, and this gives the main compartment room to expand once it's packed out.

As for laptops, those go in a dedicated compartment at the rearmost part of the bag. This kind of separation is nice for those who like to pack the main compartment to the brim. No more rummaging through textbooks, clothes, or food containers; it's direct access to your laptop. The compartment is well-padded for protection, and that's on top of the back panel's already substantial padding.
What we don't like here is the very minimal elevation of the compartment. There's only a tiny amount of false bottom to protect laptops from sudden drops, a trait the Recon, unfortunately, shares with the Borealis. As such, we recommend pairing the Recon with a dedicated laptop sleeve for added protection and peace of mind. There's sufficient wiggle room to fit one, even if you're sporting a 16-inch MacBook Pro like us.

If you want to take the Recon on a trail, the laptop compartment also doubles as a place for a hydration bladder. There's a hook and loop tab for hanging one and a dedicated pass-through for routing a drinking tube. Alternatively, you can also use the pass-through to route a charging cable—just be careful not to let droplets slide down through it.
Last but not least is the main compartment. This is going to sound a bit anticlimactic, but it's just a plain empty space. There's no organization whatsoever, so we use packing cubes and pouches to keep things in order. That said, the Recon already has a myriad of compartments and pockets, so it's nice that this one's left for the user to play around with. We've definitely seen other brands go overboard with their backpacks' compartmentalization, so we're glad to see that's not the case here.

For those wondering, the Recon doesn't really stand up on its own very well unless the main compartment's bottom is packed with something flat and rigid—like a camera cube. The back panel's rigidity makes the Recon tilt forward unless there's enough gear at the bottom to keep it stable.

Even if the Recon can't stand up without some packing techniques, it's still a very feature-rich backpack. Lacking a false bottom notwithstanding, the Recon feels well-thought-out, and we don't feel too deprived of anything we'd expect from a backpack. Space? Check. Organization? Check. Water bottle pockets? It's got two, check. The Recon has a lot going for it and manages to make it all work together.
Usage Timeline
Initial Usage
Condition: Excellent
There are compression straps at the bottom and sides
A removable waist belt is included
Water bottle pockets double as quick-grab pockets
2 Weeks of Use
Condition: Excellent
Great bag for the buck
Comfortable harness system
Passport or notebook doesn't fit in the front admin pocket where we usually put it in bags like this
Stretchy exterior mesh pocket is excellent for storing a light jacket
Access the Pro Community Discussion
Get your questions about the The North Face Recon answered from our team and the Pro Community right here on the page. Plus, join discussions with other members about gear, guides, and more.
Other Bags & Luggage Reviews