Whether heading to Toronto or Turin, you'll want to bring a toothbrush along for the ride. There are many options, from tiny models that fit in your pocket to behemoth Bluetooth-enabled models that will help you brush better. From end to end, this list will cover the whole spectrum.
Before diving in, you should ask yourself what you want from a travel toothbrush. Do you want the exact coverage you get at home or something that fills the gaps until you return? Or, are you after a toothbrush that can be used at home and abroad? Many sizes, features, and combos will work for all of these situations, but it's best to know which you fall into before diving into the list.
Now that you know what you're looking for, let's dive in, dental hygiene style!
1. GUM Travel Toothbrush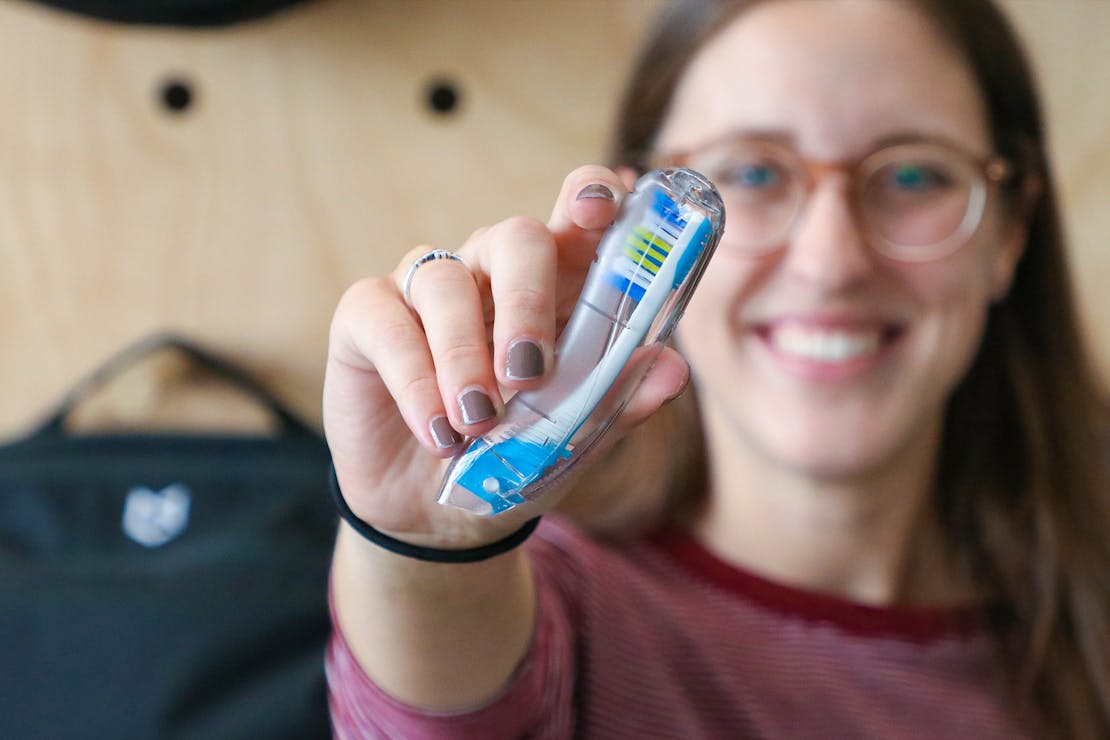 Why We Like It: Super small when folded.
What You Should Know: It feels cheap.
If you're looking for the best travel toothbrush to save space and cash, look no further than the GUM Travel Toothbrush. You can pick up two brushes for less than $15, so you'll have another ready if one gets lost. If you buy online, you might not be able to choose the color. However, for the price, it's hard to beat!
The brush folds into itself, roughly half the size of a regular toothbrush. When folded, the brush is contained, so it won't get the rest of your toiletry pouch wet. Apart from the hinge apparatus, this brush operates like the model you have at home because the container section acts as an extender. It feels a little cheap; however, it works as you'd expect it to. It even has a tongue scraper opposite the brush. What else could you want?
See Full Review & Buying Options
So there you have it; some of the smallest, most powerful, and packable travel toothbrushes on the market! Whether you're going camping, on a weekend trip, or across the globe for a few months, hopefully, you've found your pick!