TOM BIHN 3D Organizer Cube Review
Transparency is a big feature of the Tom Bihn 3D Organizer Cube, but its built-in hook adds equally important convenience.
Our Verdict
Unlock the Pro Summary
Save time. Get access to brief summaries of our reviews so you can browse and make decisions more efficiently.
Pros
Transparent design is TSA-friendly
Includes hook for hanging
Slim design great for minimalist packing
Cons
Stains are easily visible
Slim design not well-suited for bulky containers
Too short for longer toothbrushes
Recent Pack Hacker Video
Technical Details
Capacity

1l

Weight (oz)

2.22 oz (62.9 g)

Notable Materials

Urethane, YKK Zippers, Nylon, Duraflex Hardware

Manufacturing Country

United States

Warranty Information
Full Review
Toiletry bags are some of the most stain-prone pieces of travel gear we use here at Pack Hacker. When its literal job is to hold a bunch of liquids, getting spilled on once or twice isn't all that unlikely. Thus, we pay close attention to how a toiletry bag's fabric deals with stains. However, what if the toiletry bag in question is transparent?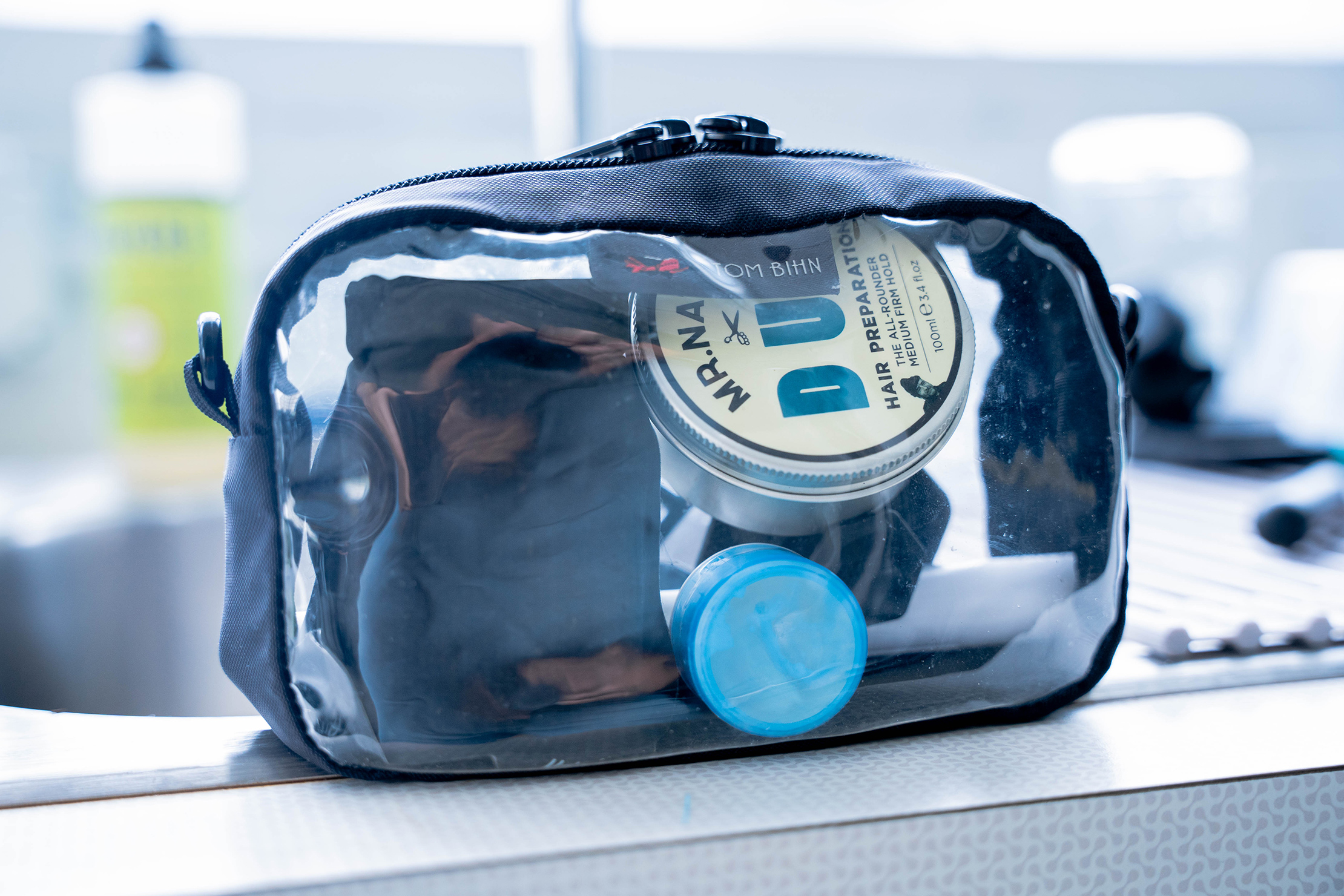 Instead of fabric like nylon or polyester, Tom Bihn's 3D Organizer Cube (the Clear version) mainly uses clear urethane. This single change introduces some pros and cons over a fabric-only design in terms of interior visibility and stains. Its relatively small size is also something to consider, especially if you're packing heavily. So without further ado, let's dive right in.
Materials & Aesthetic
We'll admit, It's a bit tricky to talk about aesthetics when the design in question is mostly transparent. Everything you put inside is there for you and everyone else to see. This means the 3D Organizer Cube's contents form a significant part of its looks. In turn, it's down to your personal toiletries to complete the look. We have pretty monochrome ones, and they match the Black 210 Ballistic colorway rather appropriately.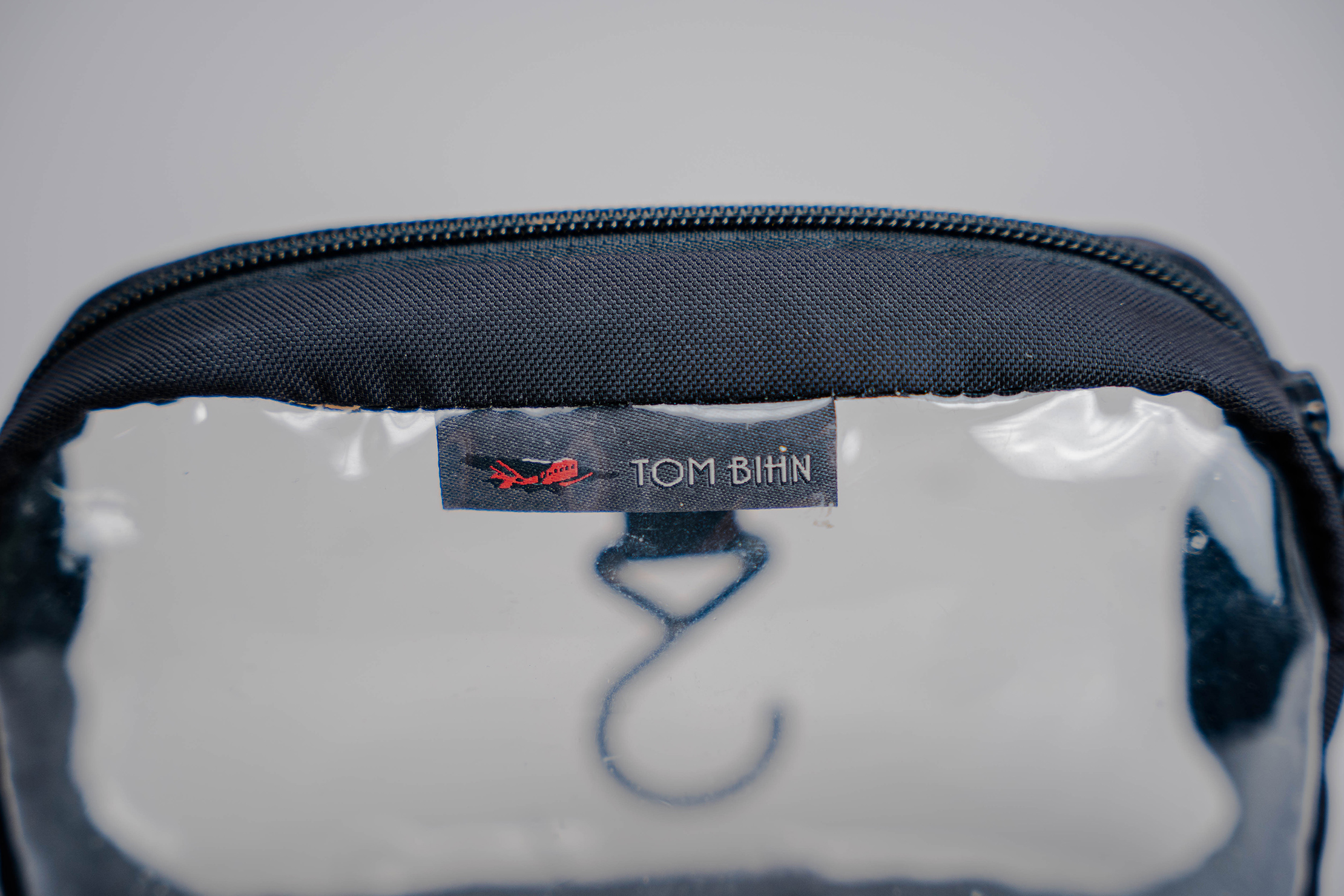 Tom Bihn being Tom Bihn, there are plenty of colorways to choose from. Aside from the black one we have here, there's the usual Coyote, Ultraviolet, Wasabi, and Tidal ones on Halcyon fabric. If you're not a fan of the checkered look of Halcyon, the more subdued Mountain Grey, Cobalt, and Sangria options are also available. Furthermore, there's also a full fabric version of the 3D Organizer Cube, but it's a retired design at the time of writing.
The see-through material is made out of urethane that's 0.014 inches thick. It doesn't feel flimsy, and it's held up well considering we've had sharp objects like our electric razor butting up against it. The ballistic nylon is a bit overkill for a toiletry pouch, but it's better to be safe than sorry, right? Tom Bihn didn't skimp out on the hardware either, employing both YKK zippers and Duraflex-branded O-rings. There are no problems to report when it comes to zipping and unzipping, and the external O-rings are thick enough to handle the pouch's weight and more.
Usage & Features
The overall size of the 3D Organizer Cube is definitely on the smaller side of the toiletry bag spectrum. In all likelihood, you won't be directly transferring the toiletries you have at home without pouring them into travel-sized bottles first. For us, that means a travel-sized electric razor (WAHL Compact Travel Trimmer), toothpaste, comb, nail clipper, deodorant, and pomade.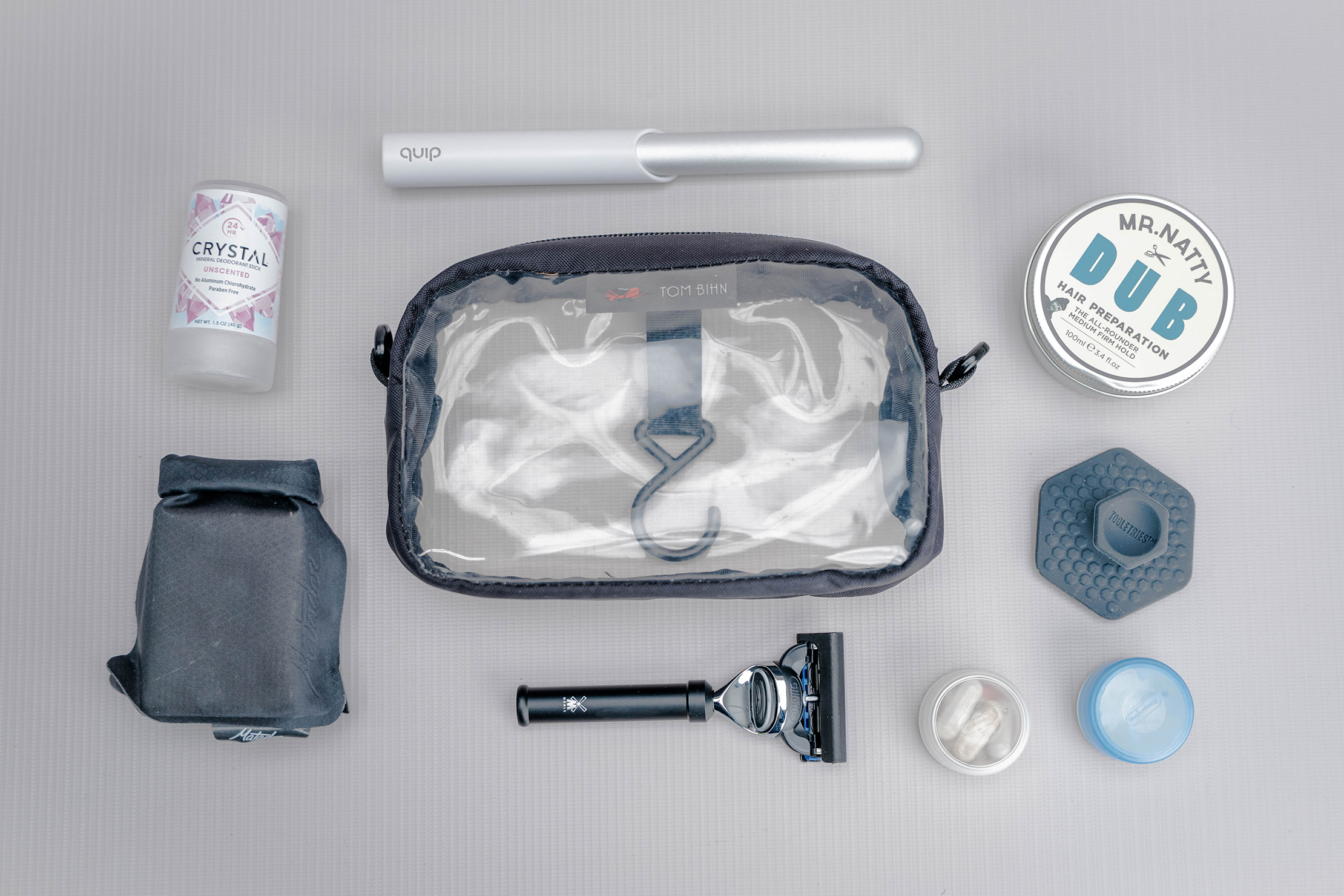 Where things start to get tricky is with toothbrushes. Travel-sized toothbrushes are definitely an option, but we don't always want to leave an electric one behind, even though they're usually quite long. Fortunately, our quip Electric Toothbrush is still short enough to fit, but it sits diagonally. Something bulkier like the Philips One Battery Toothbrush also technically fits, though there's a noticeable bulge that we're not comfortable with. In terms of depth, the 3D Organizer Cube is also relatively narrow, so it's worth ensuring bulky items lie lengthwise.
There are no additional pockets or other means of organizing items inside the pouch. What you see is what you get with the very transparent 3D Organizer Cube. This isn't really an issue since the pouch isn't that big to begin with anyway. That said, it is worth noting that if both space and organization are top priorities for you, looking into a bigger toiletry bag like the Gravel Explorer PLUS might be a better choice over this one.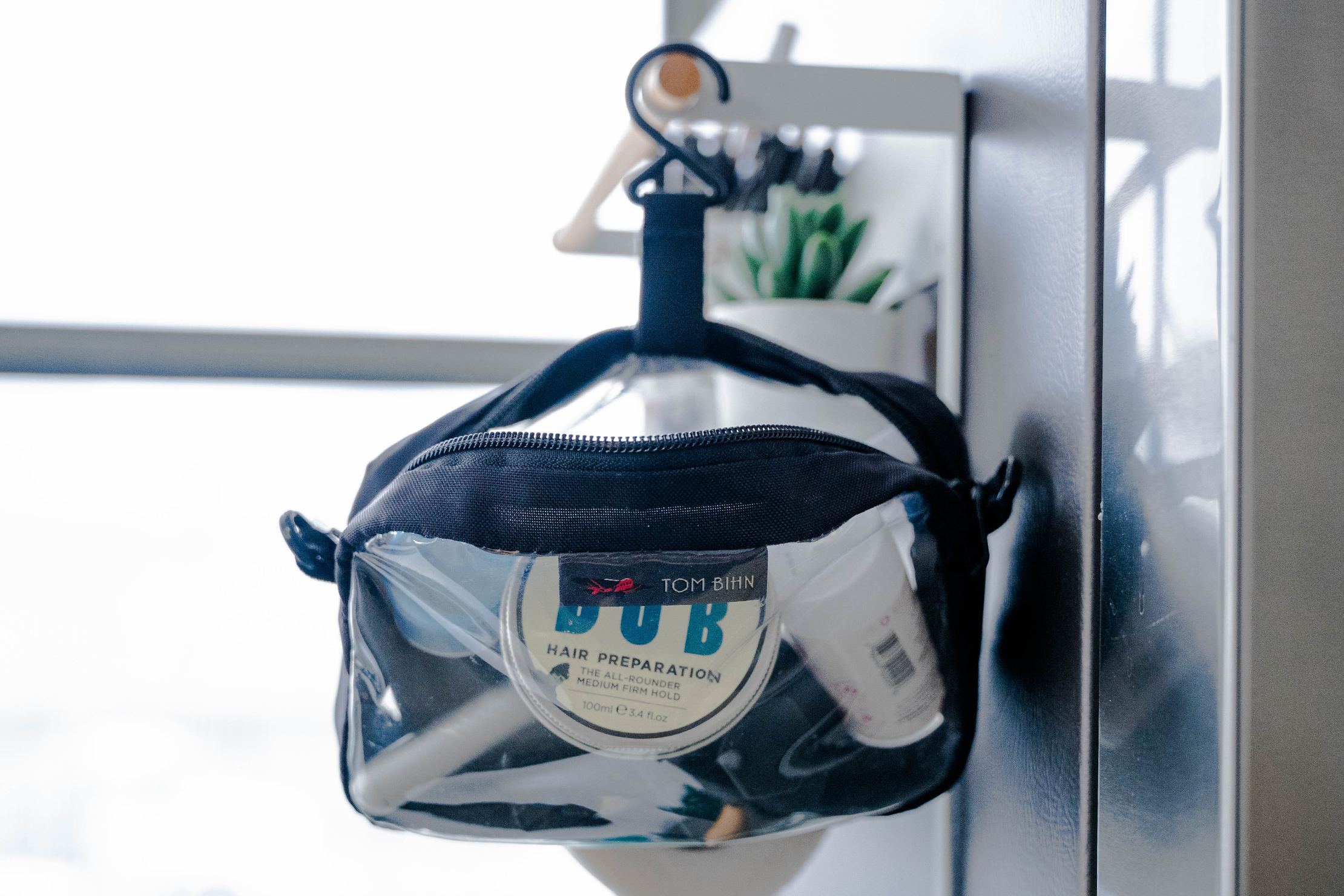 Not only does the slim 3D Organizer Cube not take up much space inside a bag, but it doesn't need much counter space, either, which comes in handy in smaller hotel bathrooms. Thankfully, the 3D Organizer Cube has a built-in hook for hanging on towel racks, bathroom stalls, and beside vanity tables. This is a feature we've seen on bigger toiletry bags like the Aer Travel Kit and Peak Design Wash Pouch, and we're happy to see it on something much simpler.
The main advantage of having this fully-transparent design is being able to see what's inside. That doesn't mean just you, though; it'll make the TSA officer's job easier as well. The clear design meets the TSA's guideline on liquids, which states that placing these items in a small bag separate from your carry-on facilitates the screening process. The typical choice for this would be a re-sealable bag, but the 3D Organizer Cube is no doubt the stronger option. It makes the whole process quicker and more convenient—just the way we like to travel.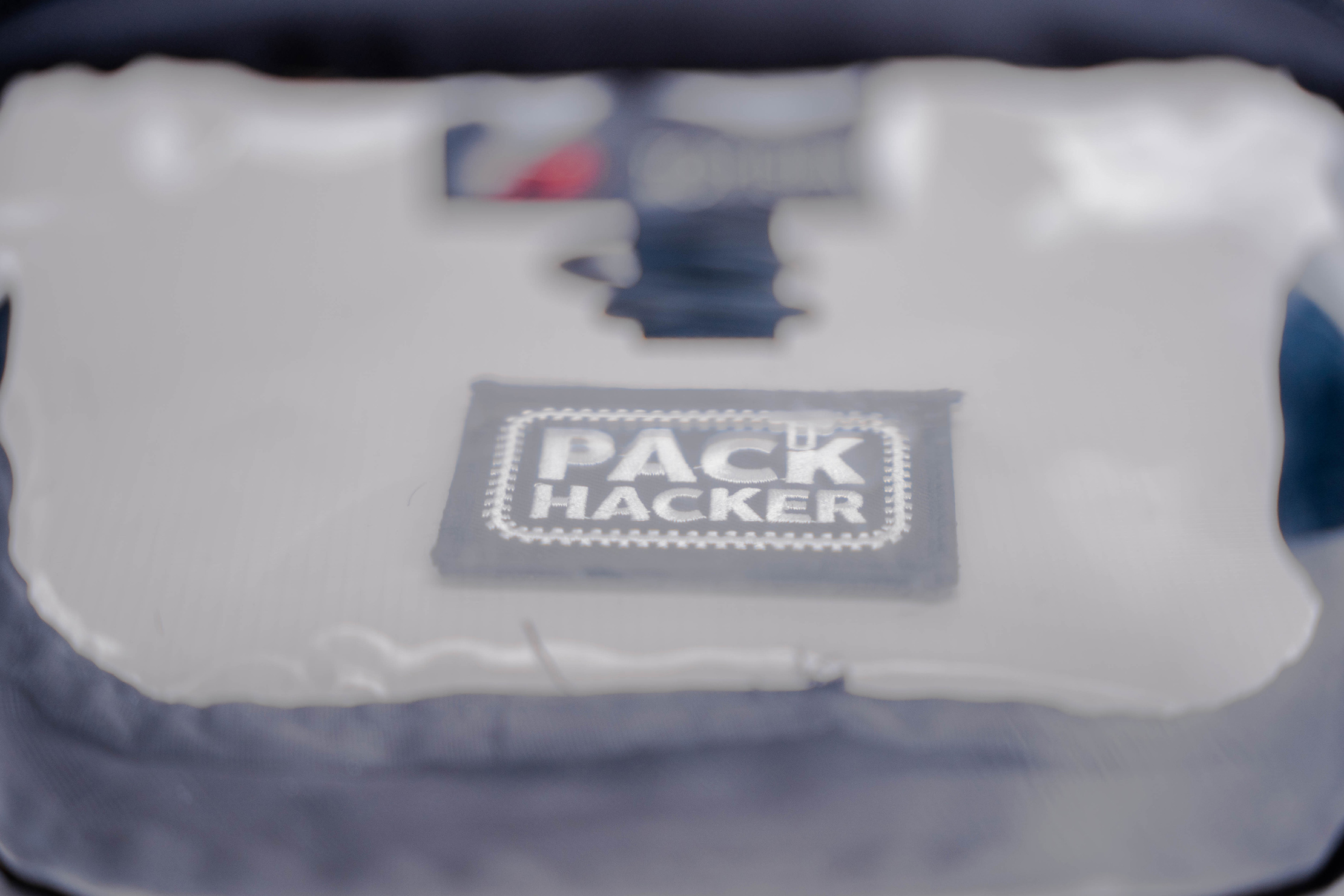 On the other hand, transparent materials like this bear stains much more noticeably, including stains from the inside. A few stray drips and drabs of toothpaste is unavoidable, especially during busy mornings. The good news is that it's easy to wipe most liquids off the slick urethane material, and the pitch-black ballistic nylon hides anything that might soak in.
Carrying the 3D Organizer Cube around is easy because of its small size and, therefore, light weight. Suppose you take it on a camping trip where washing up is done somewhere a walking distance away, putting it on straps via the O-rings is an option. Alternatively, the O-rings can be used to secure the 3D Organizer Cube to similar O-rings inside other Tom Bihn bags—a nice touch of compatibility there.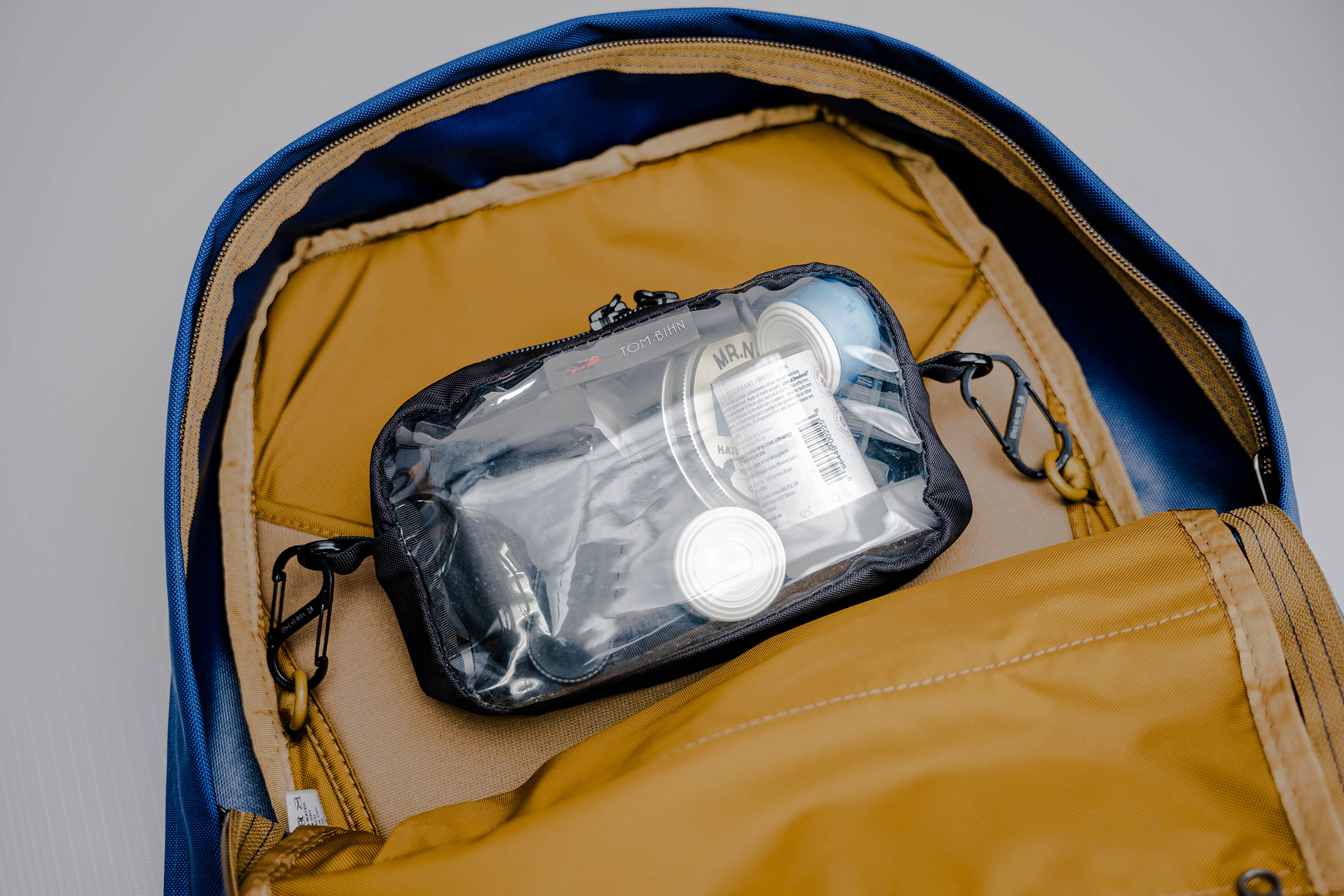 The 3D Organizer Cube may be a simple toiletry bag, but Tom Bihn has added features that make it a lot better. The transparent design is great for finding items without even having to open the pouch itself. The built-in hook means it's not beholden to precious counter real estate in a hotel room. Granted, space and organization isn't its strong suit, but it's a convenient setup that's more than enough for a minimalist traveler.
Usage Timeline
Initial Usage
Condition: Excellent
Great size for a smaller toiletry kit
Plastic hook is a nice, convenient touch
Curious to see how the clear urethane holds up to a messy toothbrush or other messier items
2 Weeks of Use
Condition: Excellent
Simple design, but a pleasure to use, especially if all of your toiletries fit inside.
Hook is a nice touch for hanging it up
A bit narrow width-wise for some toothbrushes
Access the Pro Community Discussion
Get your questions about the TOM BIHN 3D Organizer Cube answered from our team and the Pro Community right here on the page. Plus, join discussions with other members about gear, guides, and more.
Other Organizers & Pouches Reviews