The Best Travel Size Toiletries. Without The Mess.
Looking for a method to stop overpacking your carry-on liquid allowance? Or, perhaps you want to make your toiletries last longer or be more eco-groovy. Either way, look no further! Solid toiletries are a great way to eliminate the stress of separating and measuring your liquids while also being sustainable and looking after the environment at the same time. Sounds pretty practical right? Yeah, we think so too.
We'll be taking you through some different types of solid toiletries that you can use for liquid-free (or mostly liquid-free) travel. And while we think these solid toiletries are great for one-bag travel, you're preferences may differ. Don't worry. This list is more of a guideline—you do you.
So, let's jump right in.
1. Lush Shampoo Bar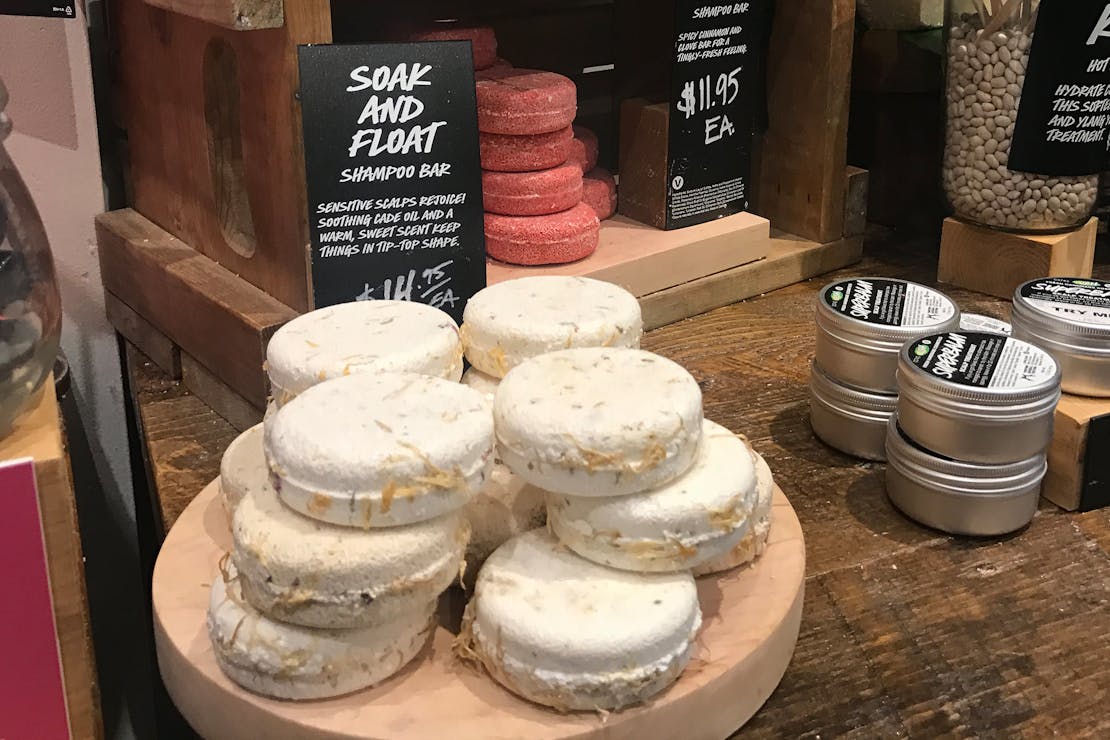 A shampoo bar is a great alternative to liquid shampoo that we've been using for years. Well, we haven't been using one single bar for years—although they last for a ridiculously long time. You can get roughly 80 washes out of each bar, and in our testing, we've found that to be not only true but actually on the conservative side. They come in a wide variety of scents, they're full of essential oils, and they're super-duper organic.
See Full Review & Buying Options
Other Alternatives
We really dig the solid toiletries, but maybe they're not your style. If that's the case, there's plenty of options out there that could work for you.
Go Toiletry Free
Okay, don't go completely toiletry free. Although a thorough baby wipe bath can keep you clean(ish) while on the go, it's not a great long-term solution. But you can buy everything you need when you get to your destination. Now, you may not find the exact products you're looking for—especially if you're traveling to more remote areas—so keep that in mind if you're not the gambling type. Maybe do some research first. That way you can pack just those hard-to-find items.
Make Your Own
For all you DIY or home-baking folks out there, homemade toiletry recipes are available all over the internet. Some made with ingredients you probably already have. While we haven't tested these recipes ourselves, if you're resourceful and have time to experiment, this could be your kind of thing.
Pack It All Up
So, there we have it, some of our favorite solid toiletries to help you travel stress and worry-free (at least when it comes to your Dopp kit). And while we think these solid toiletries are great for one-bag travel, you're preferences may differ. Don't worry. Discover what works for you and use these tips to minimize your liquid allowance and maximize your travel experience!