The Best Travel Size Toiletries. Without The Mess.
Looking for a method to stop overpacking your carry-on liquid allowance? Or, perhaps you want to make your toiletries last longer or be more eco-groovy. Either way, look no further! Solid toiletries are a great way to eliminate the stress of separating and measuring your liquids while also being sustainable and looking after the environment at the same time. Sounds pretty practical right? Yeah, we think so too.
We'll be taking you through some different types of solid toiletries that you can use for liquid-free (or mostly liquid-free) travel. And while we think these solid toiletries are great for one-bag travel, you're preferences may differ. Don't worry. This list is more of a guideline—you do you.
So, let's jump right in.
1. Lush Shampoo Bar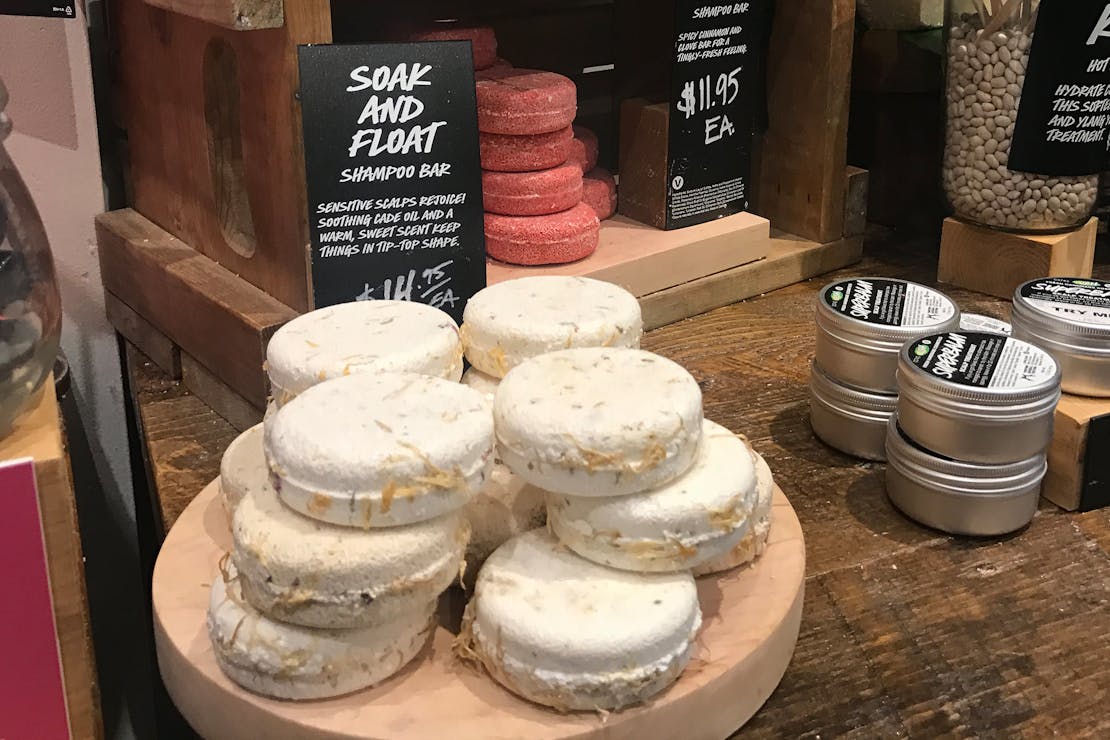 A shampoo bar is a great alternative to liquid shampoo that we've been using for years. Well, we haven't been using one single bar for years—although they last for a ridiculously long time. You can get roughly 80 washes out of each bar, and in our testing, we've found that to be not only true but actually on the conservative side. They come in a wide variety of scents, they're full of essential oils, and they're super-duper organic.
See Full Review & Buying Options
2. Ethique Wonderbar Solid Conditioner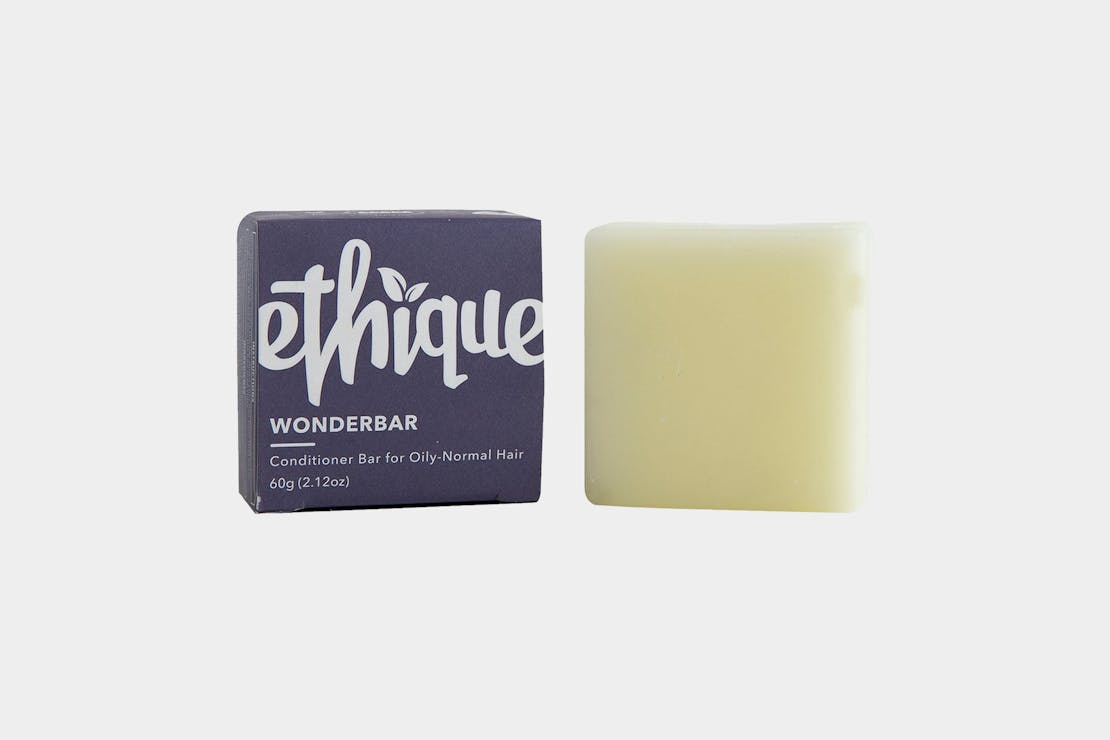 Solid conditioner is a great way to stop your hair from getting dry on the road without having to (yes you've guessed it) use up your liquid allowance. These solid conditioning bars are now available with different scents and ingredients to suit your taste and hair type.
See Details & Buying Options
3. Dr. Bronner's Tea Tree Pure-Castile Bar
Best for: Frugal Travelers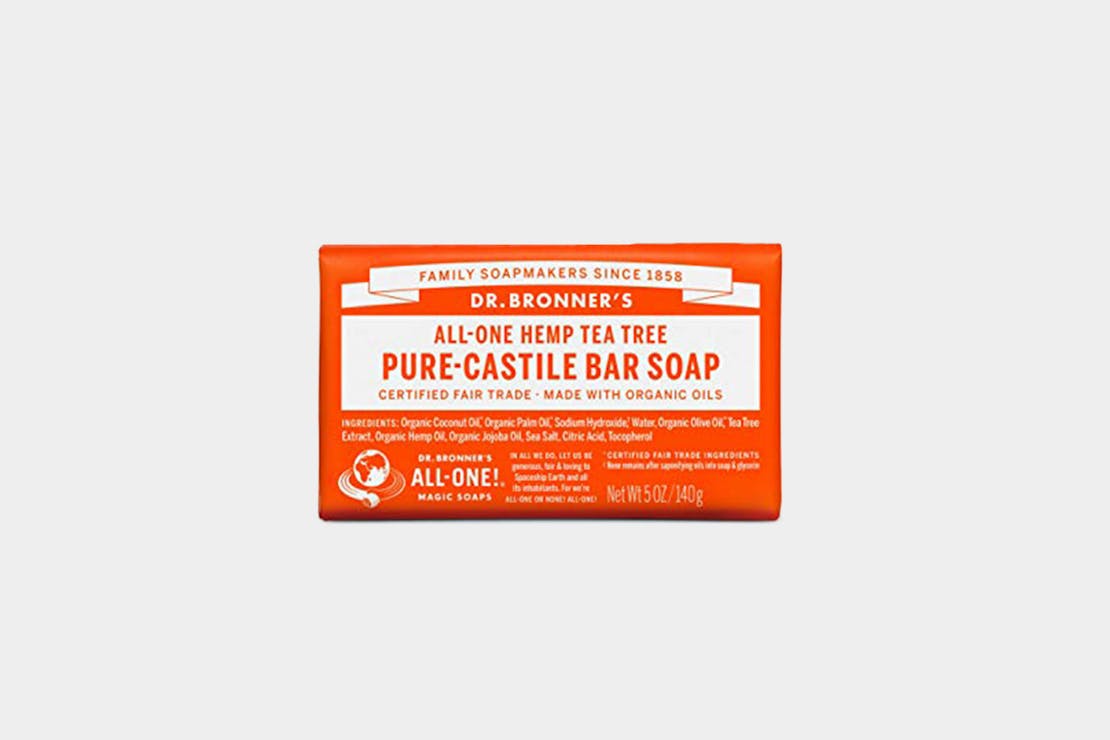 Solid body wash is nothing new. Bars of soap have been around for centuries and these days, you can pick them up just about anywhere in just about any scent you can think of. If you're looking to be ultra-minimal or save some extra space in your Dopp kit, pick up a bar of soap that can be used for your body, face, and hair. We dig that these solid soap bars use natural, organic ingredients. Your skin works hard every day—it deserves to be treated as well on the road as you would at home.
See Details & Buying Options
4. Crystal Mineral Deodorant Travel Stick
Best for: Full-time Travelers
Deodorant is one of those essential items (for most of us anyway). Solid deodorant is one of our "must-haves" on the road. And the Crystal Deodorant is one of our favorites—it even made our Digital Nomad Packing List (!). There are plenty of options for you to choose from on the market, so whether you need 24-hour protection, organic ingredients, or deodorant that's safe for specific materials (like Merino wool), you should find what you're looking for.
See Details & Buying Options
5. Lush Solid Perfume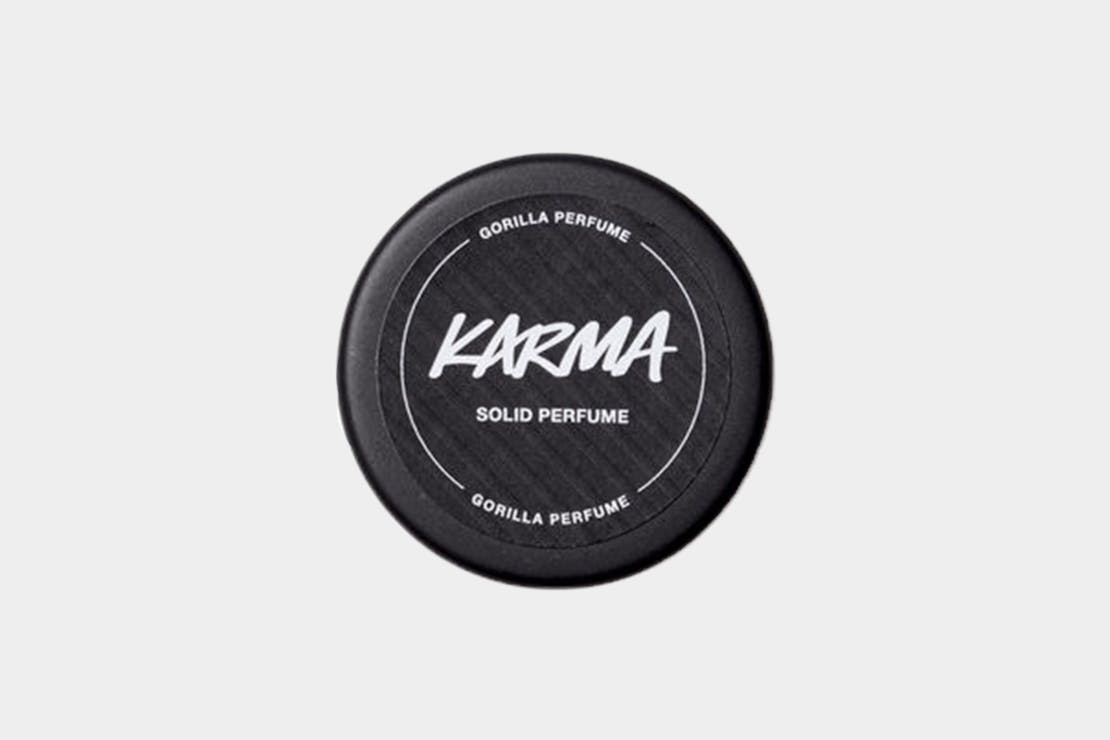 Never thought you'd hear those words together, did you? Well, solid perfume has arrived on planet Earth and our team is pretty psyched about it. There's a range of different scents that come in small containers—so pick your favorite, toss it in your daypack, and smell fresh all day long.
See Details & Buying Options
6. Fulton & Roark Solid Cologne
Best for: Professional Travelers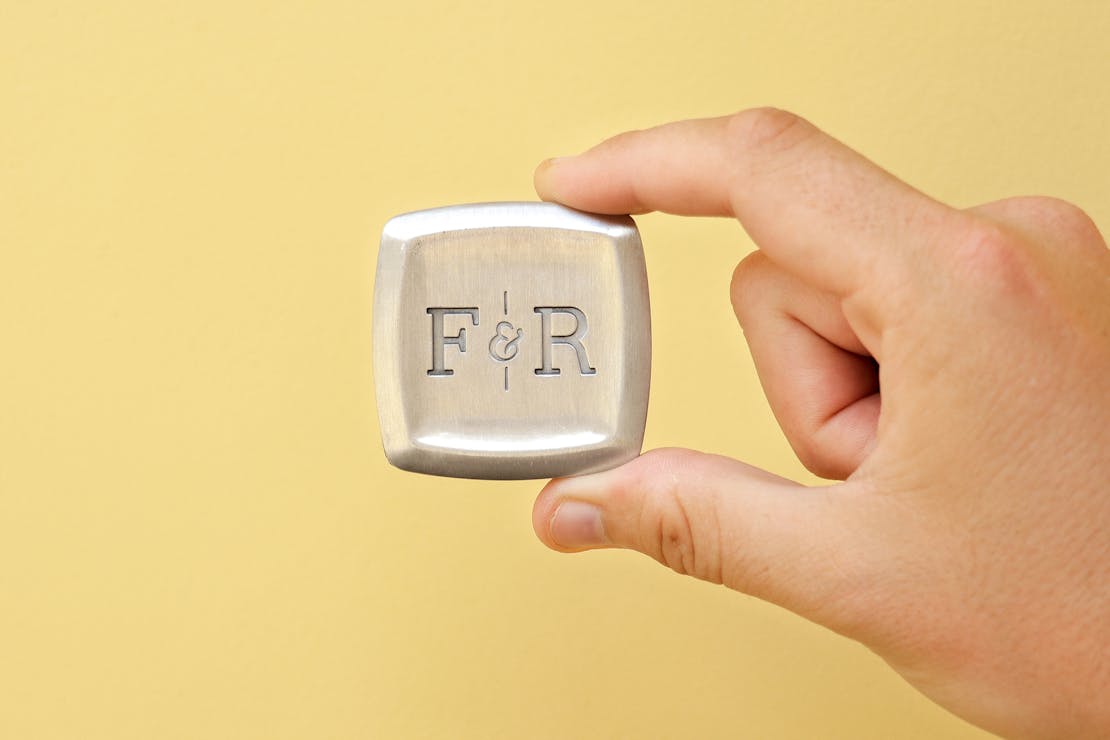 Packaged in a sleek metal tin, this solid cologne is ideal for travel and any day-to-day adventures. But it doesn't end there. This cologne is also practical, long-lasting, and doesn't add to your carry-on liquid allowances. And, it's available in a range of different scents too—so pick your favorite scent and stay fresh on the road.
See Full Review & Buying Options
7. The Dirt All Natural Tooth Brushing Powder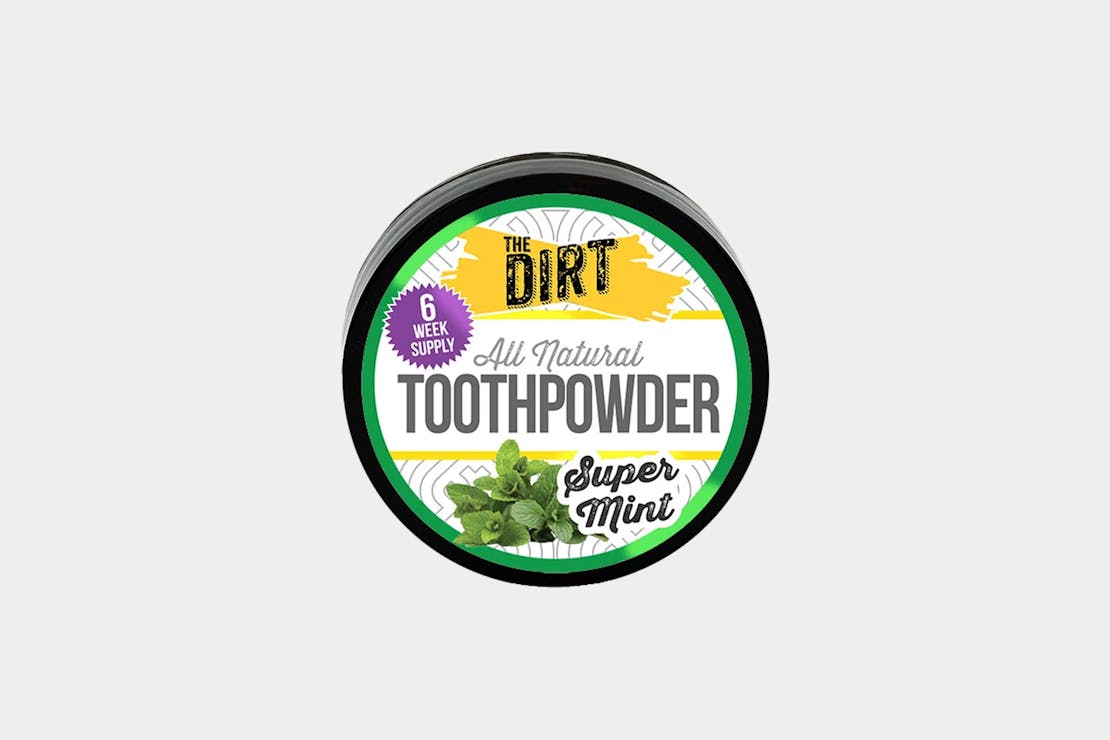 Solid toothpaste lasts longer than regular toothpaste and doesn't take up your liquid allowance. Now that sounds like a win-win to us—especially for what most consider an essential toiletry. We've also found that solid toothpaste tends to have more natural ingredients and fewer chemicals and artificial sugars than the better-known liquid toothpaste brands on the market...win-win-win?! Making the transition from toothpaste to tooth tabs, powder, or soap isn't always easy. So take the time to adapt before you set off on your travels.
See Details & Buying Options
8. Ethique Cleansing Balm and Makeup Remover
Best for: Sustainable Travelers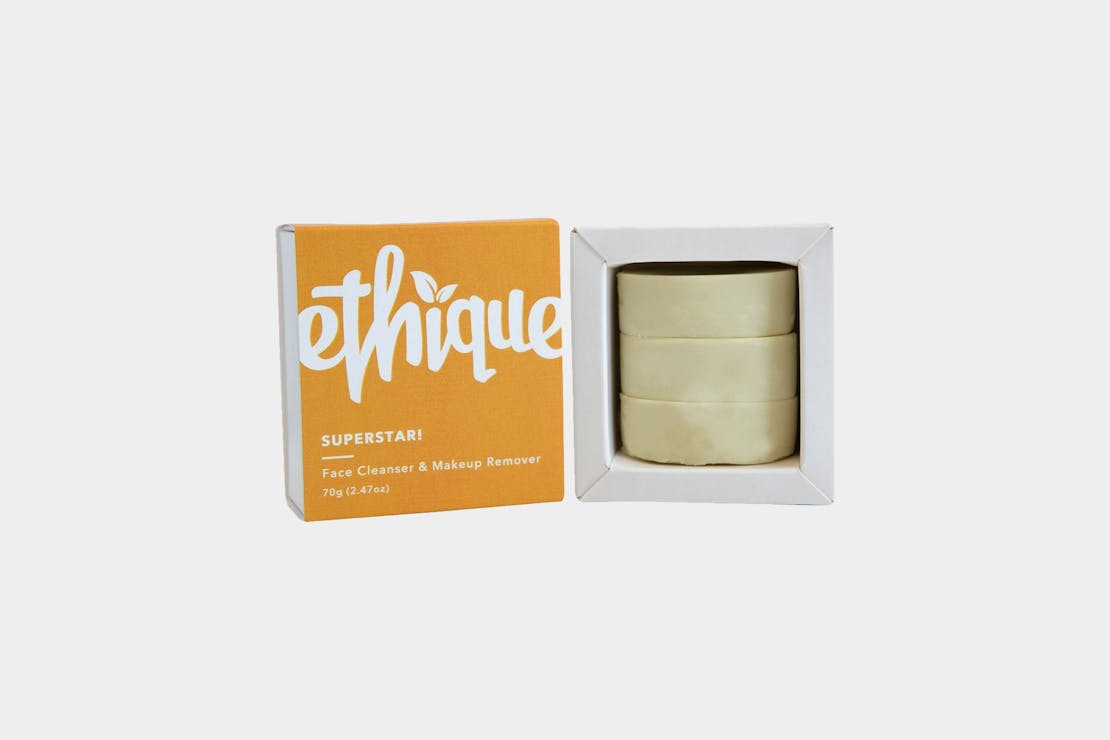 Let's be real: makeup wipes create a lot of waste. And traveling with liquid face wash can be bulky and takes up your liquid allowance. The solution? Take your skincare routine on the road with a solid face wash! Most solid face washes are packed full of cruelty-free and chemical-free ingredients which are great for sensitive or troubled skin. And great for the environment to boot.
See Details & Buying Options
9. Lush Buffy Body Butter
Moisturizer is a useful item but difficult to prioritize—especially if you're trying to go super minimal. Keep that dry skin in check while traveling with a solid moisturizer bar. They're a great long term solution, as they last forever, and a solid addition to any packing list.

Pro Tip: Cut the solid moisturizer bar into smaller sizes to customize for the length of your trip and save space in your pack.
See Details & Buying Options
10. Neutrogena Face + Body Sunscreen Stick (SPF 70)
Best for: Relaxed Travelers
A solid sunscreen is a great way to protect your skin on the go. If sunscreen is one of your daily essential items, a 3.4 oz/100 ml tube just won't cut it. Solid sunscreen not only lasts longer but eliminates the possibility of one of those awful liquid explosions in your Dopp kit. Choose from bar, block, or powder sunscreens and a variety of SPFs to suit your skin type.
See Details & Buying Options
11. Badger Anti-Bug Balm
Solid insect repellant lasts longer than the liquid stuff...need we say more? If you're traveling to a tropical destination, or just really hate those pesky mosquitoes, you may need to cover yourself head-to-toe. So finding an insect repellant that's long-lasting, effective, and kind on the skin is pretty important. Solid insect repellant can be all that—whether you prefer something natural and organic or something stronger containing DEET. You do you.
See Details & Buying Options
12. Lush Creme De Menthe Solid Mouthwash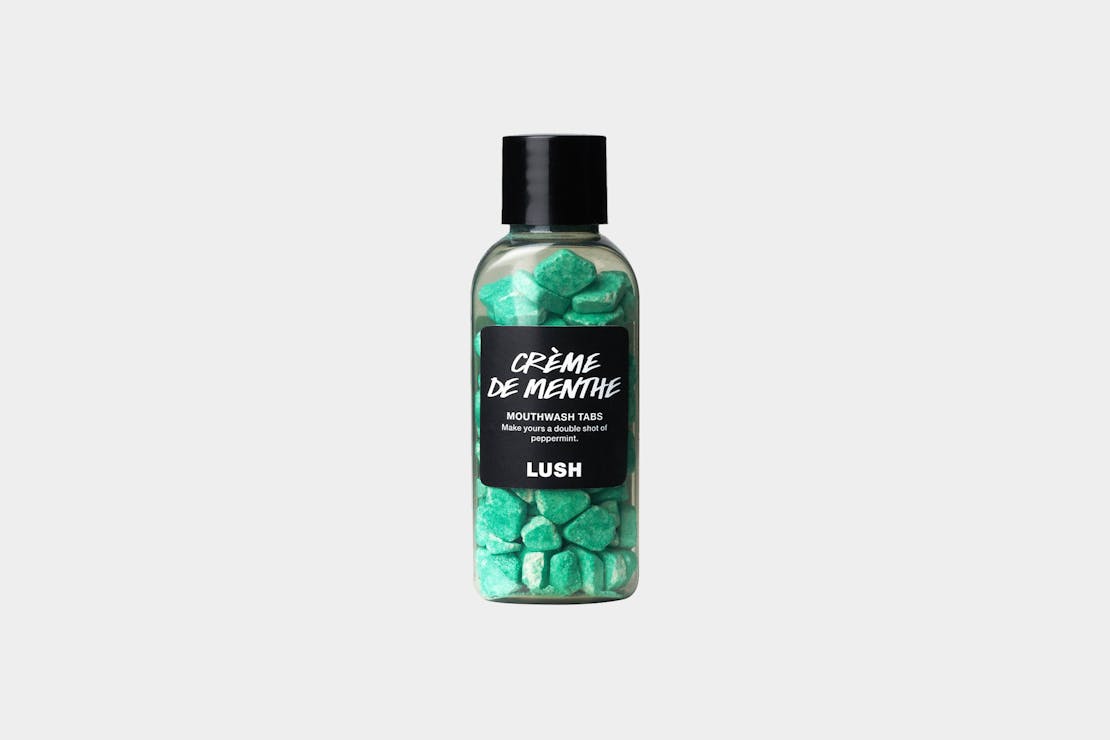 For us, mouthwash is more of a luxury item (gum or mints do fine in between brushes). That said, if you're someone who likes to be extra minty on the road, solid mouthwash—yeah, it's a thing—is probably more practical than the liquid stuff. It tends to last longer, doesn't involve sticky, leaky bottles, and is less bulky. Plus, we've found that most of the time, solid mouthwash ingredients are pretty natural and organic to boot.
See Details & Buying Options
13. Matador FlatPak Soap Bar Case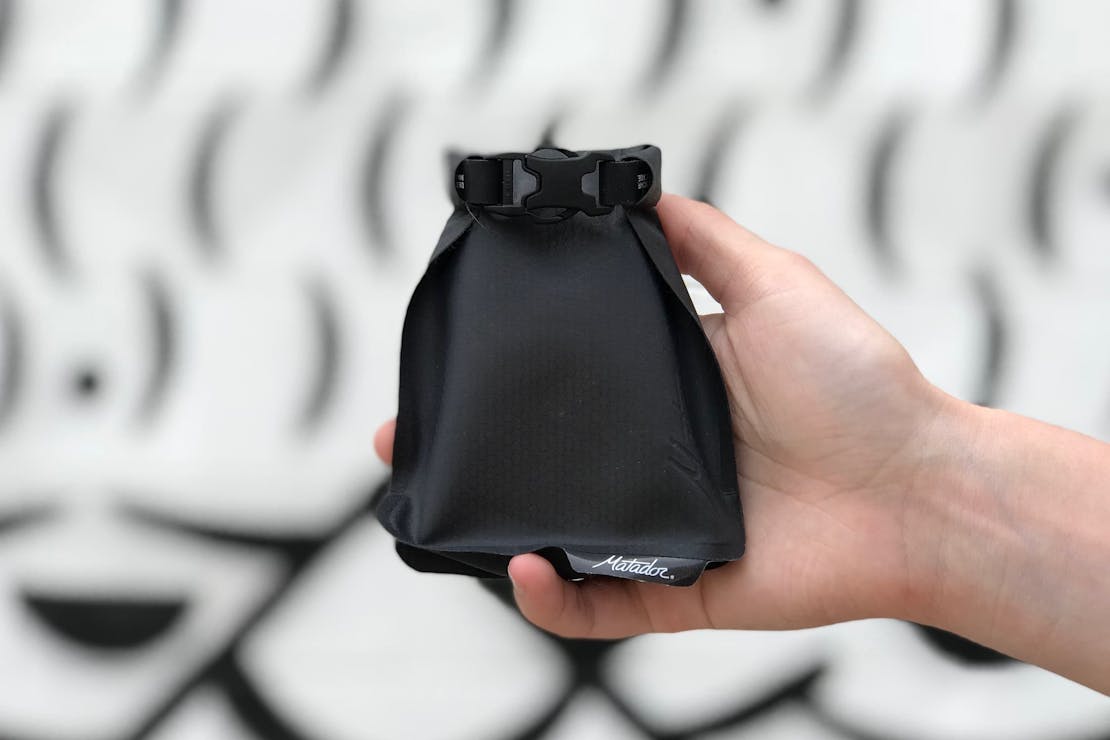 There are a lot of advantages to solid toiletries, but the biggest issue with them is storage. Although they won't leak all over your bag like liquid toiletries, they can still make a mess. Sure, you could use a Ziploc bag. But we prefer to opt for something more that's robust and limits our waste.
See Full Review & Buying Options
14. humangear GoTubb
Best for: Sustainable Travelers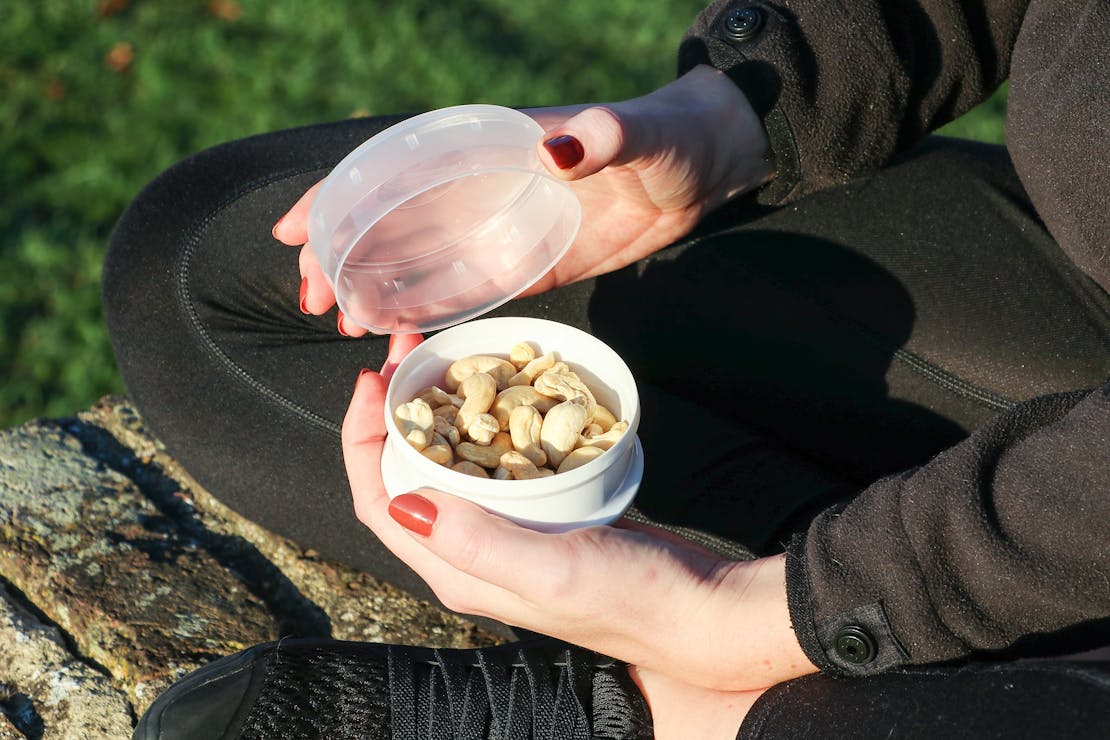 A versatile, trustworthy container can give you some serious peace of mind while on the go. And they'll help keep you and your pack organized. Mix and match the type of containers you carry, color code them if you're into that kind of thing—really, the possibilities are endless.
See Full Review & Buying Options
Other Alternatives
We really dig the solid toiletries, but maybe they're not your style. If that's the case, there's plenty of options out there that could work for you.
Go Toiletry Free
Okay, don't go completely toiletry free. Although a thorough baby wipe bath can keep you clean(ish) while on the go, it's not a great long-term solution. But you can buy everything you need when you get to your destination. Now, you may not find the exact products you're looking for—especially if you're traveling to more remote areas—so keep that in mind if you're not the gambling type. Maybe do some research first. That way you can pack just those hard-to-find items.
Make Your Own
For all you DIY or home-baking folks out there, homemade toiletry recipes are available all over the internet. Some made with ingredients you probably already have. While we haven't tested these recipes ourselves, if you're resourceful and have time to experiment, this could be your kind of thing.
Pack It All Up
So, there we have it, some of our favorite solid toiletries to help you travel stress and worry-free (at least when it comes to your Dopp kit). And while we think these solid toiletries are great for one-bag travel, you're preferences may differ. Don't worry. Discover what works for you and use these tips to minimize your liquid allowance and maximize your travel experience!