Matador FlatPak Soap Bar Case Review
Flexible, lightweight and easy to pack—the Matador FlatPak Soap Bar Case is a unique option for carrying a soap bar while you travel.
Our Verdict
Unlock the Pro Summary
Save time. Get access to brief summaries of our reviews so you can browse and make decisions more efficiently.
Pros
Flexible fabric morphs to the size of your soap.
Slick look and design that's cleverly put together.
High quality materials used throughout.
Cons
Slight fraying on the seams.
The buckle mechanism can technically unwrap.
Exterior fabric can pick up soap remnants and dust.
Recent Pack Hacker Video
Technical Details
Weight (oz)

0.42 oz (11.9 g)

Dimensions

5.75 in x 4 in (14.6 x 10.2 cm)

Fits most soap bars up to 4 x 2.4 x 1.3 inches

Notable Materials

CORDURA® Nylon, YKK Buckles, Hypalon®

Manufacturing Country

China

Warranty Information
Full Review
Get up to 20% off Matador • Join Pack Hacker Pro
Most travel soap cases on the market are rigid, solid plastic cases that are bulky to pack, which is less than ideal for one bag travel. Matador stepped up to create a solution to this problem, and it has arrived in the form of the FlatPak Soap Bar Case.
Matador claims these cases are totally waterproof while still allowing the soap to dry out—which sounds way too good to be true and may defy the laws of physics. They are also made from a flexible fabric, meaning they are easier to pack—another bonus.
Naturally, we were excited to take one of these on the road to see if it lives up to the hype! Check out the rest of the review below for all the nitty-gritty details.
Material & Aesthetic
We're pleased to report that Matador has made some great choices on materials for these cases, creating a good balance between function and aesthetic.
The case is constructed with two pieces of strong Cordura® fabric that are welded together. They feel sturdy and lightweight at the same time.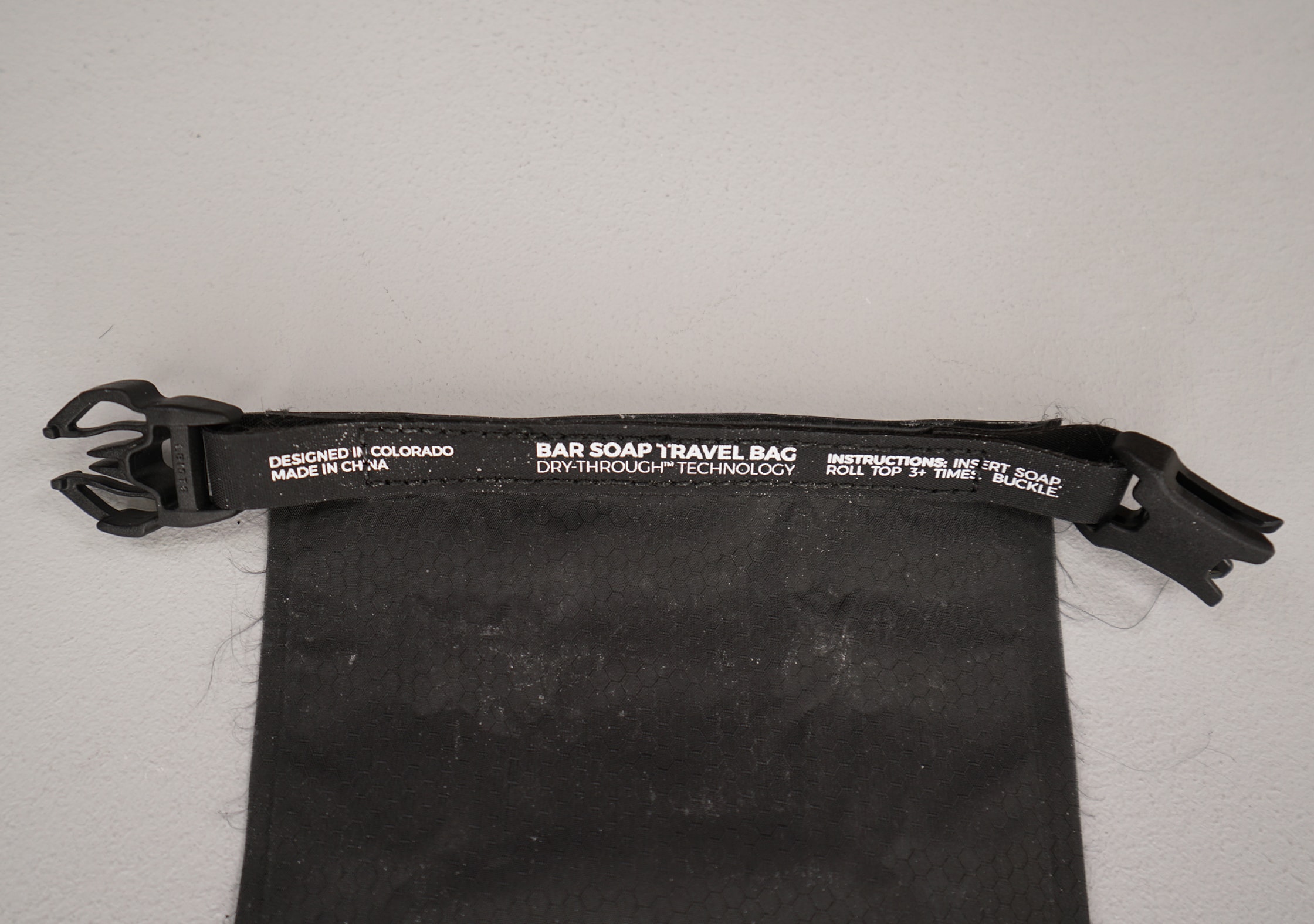 There's some ripstop nylon around the mouth of the case (the part you slip the soap into, which Matador refers to as the Hypalon® rolltop closure) making it super strong here, with no chance of the case ripping open. We're not entirely sure why anyone would be using that much force with a soap case, but hey—you won't hear us complaining about some extra durability.
The inside is lined with a material that is proprietary to Matador. On the inside, it feels like a kind of rubbery tarp. We haven't seen it before, but we can tell you what it does… Matador refers to this material as a "dry through technology", claiming that it's totally waterproof while still allowing the soap to breathe and therefore dry out. How does it do this, you might ask?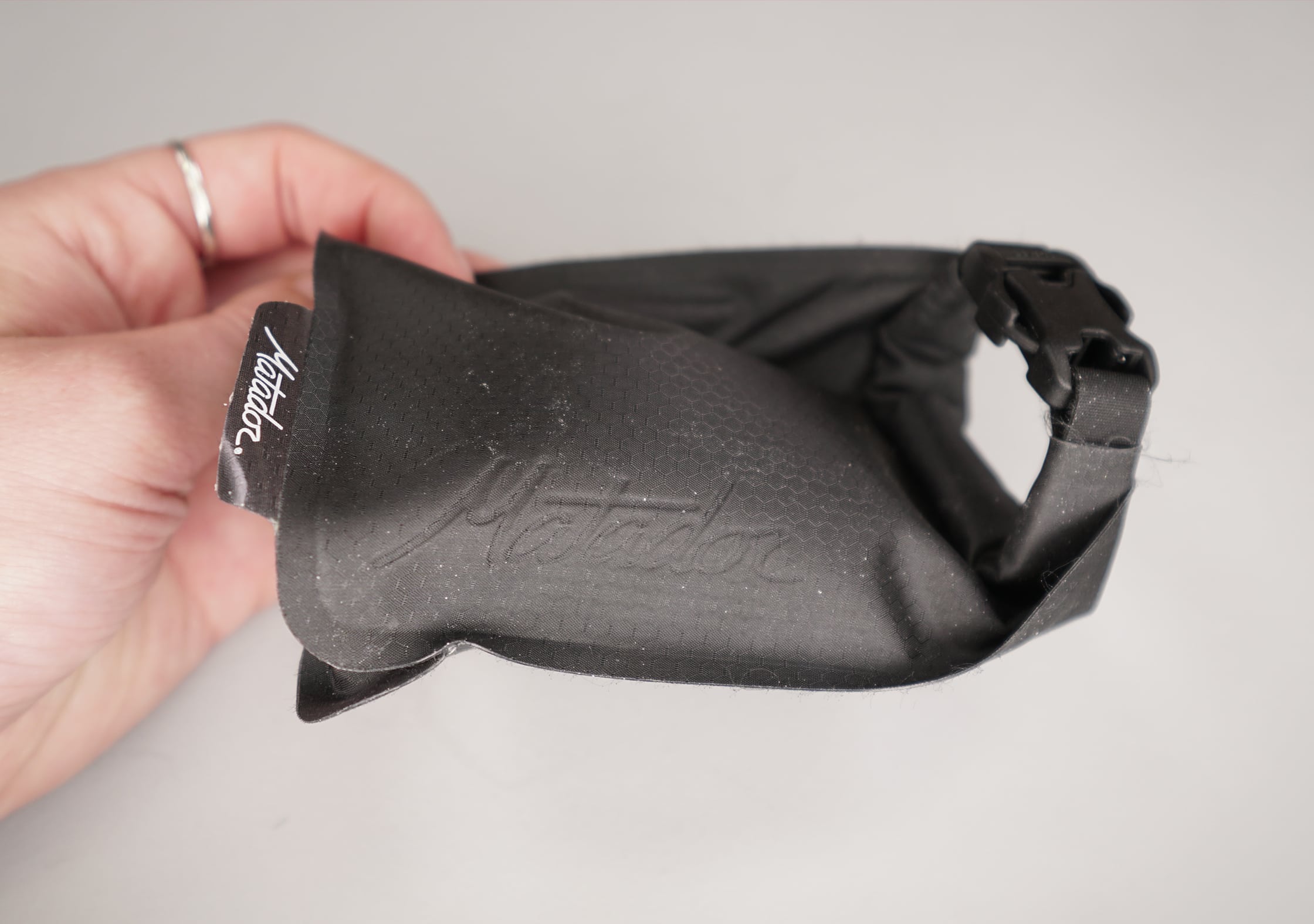 Aesthetic-wise, Matador has gone for a subtle and stylish black on black. We like how they kept it slick and understated—it's just soap case, after all. It should look good, but there's no need to go overboard with the design and the black on black feels just about right.
As with other Matador products we've reviewed—such as the NanoDry Towels—the branding is subtle, so you know it's Matador without the need to shout it from the rooftops. There's a logo outline punched into the side of the main section, and a little black tag with a white logo on the bottom of the case.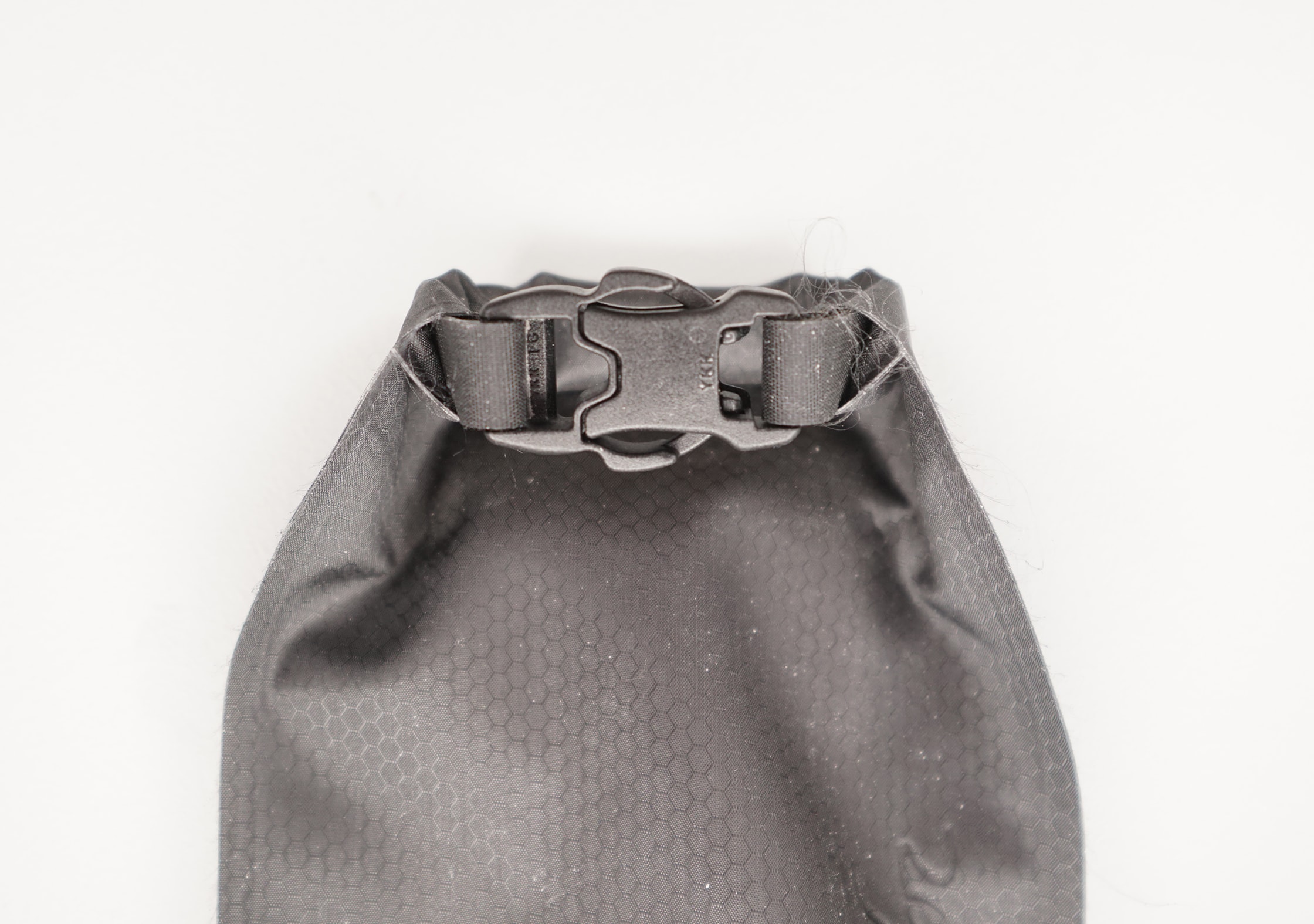 To wrap up the materials, there is a strong YKK plastic buckle holding the case closed. Sometimes Matador will use SBS Hardware and Zippers, sometimes they use YKK. We're a bigger fan of YKK, so we were happy to see that here.
Usage
These cases are really straightforward to use. You just slide your soap bar in, roll it up three times, buckle it, and you're good to go. That will keep the soap contained and you can stow it in your pack.
The case is water tight (keeping the rest of your gear totally safe from your wet bar of soap) yet still breathable. And we can actually verify that it is breathable because the fragrance still somehow makes it through the fabric. Clearly, Matador has a few wizards on their staff because this thing is borderline magic.
We should add that the soap fragrance seeping through the fabric may be either a positive or negative, depending on whether you want your stuff to smell, well, soapy. In our testing, we found this to be a really great feature. It acts as a miniature air freshener for your bag, and it's actually quite nice to open your pack and get a whiff of soap'as opposed to say, yesterday's socks or a funky mildew towel aroma. You could also plan strategically here and get some awesome smelling soap so you're guaranteed to like the scent of your clothes.
And to reiterate—it allows the fragrance to permeate and the soap to dry out while being totally watertight, meaning your pack and all your gear stays totally dry.
Our advice to you here is to dab the soap off before putting it in the case. Reducing the amount of water will reduce the amount of gunk you need to deal with, and also help your soap dry faster and last longer. Just a quick wipe with a cloth or paper towel will be enough to get rid of the excess water, then you're good to throw it in the case.
We did find one minor issue with the roll & clip system for closing this thing up. As it turns out, the case can actually fully unroll, even when clipped up. If it should ever unroll, it would be totally open at the top.
Now, we can't imagine any circumstance where this would actually happen—we're not sure what type of movements could possibly happen that would cause it to unroll—but we did want to point out that it is technically possible, which seems worth mentioning.
The important thing to know is that when closed, this thing isn't technically "sealed" shut, it's rolled up and held in place in a way that makes it watertight.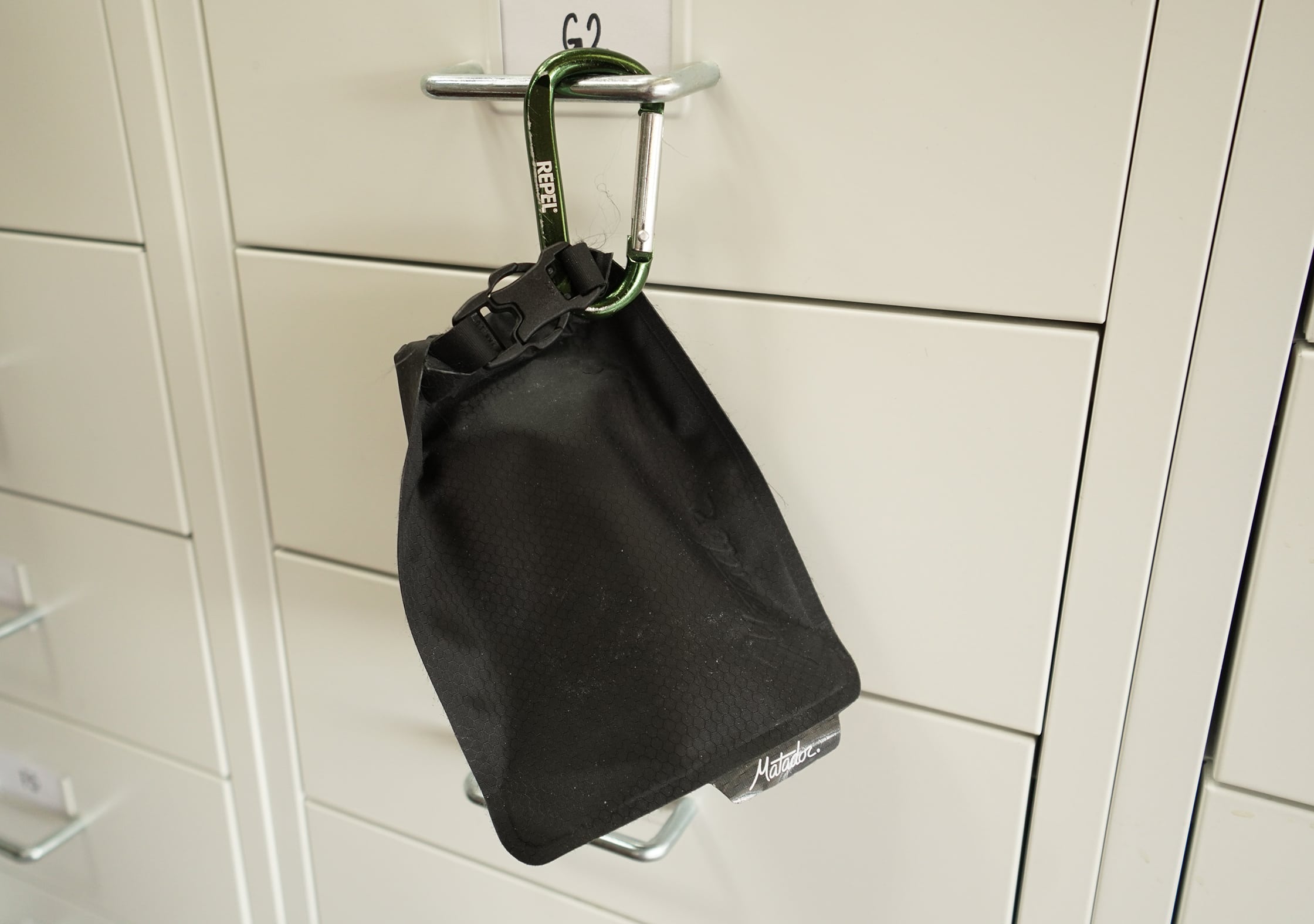 Back to the positive aspects of this buckle system! When it's rolled and clipped up, the buckle forms a useful little hook. Sometimes in hotels and hostels you're working with limited shelf space, so we found it useful to use a carabiner to hang it on a hook in the shower or bathroom.
That's a big plus over the traditional "rigid" soap cases on the market, which are bulky and always require shelf space.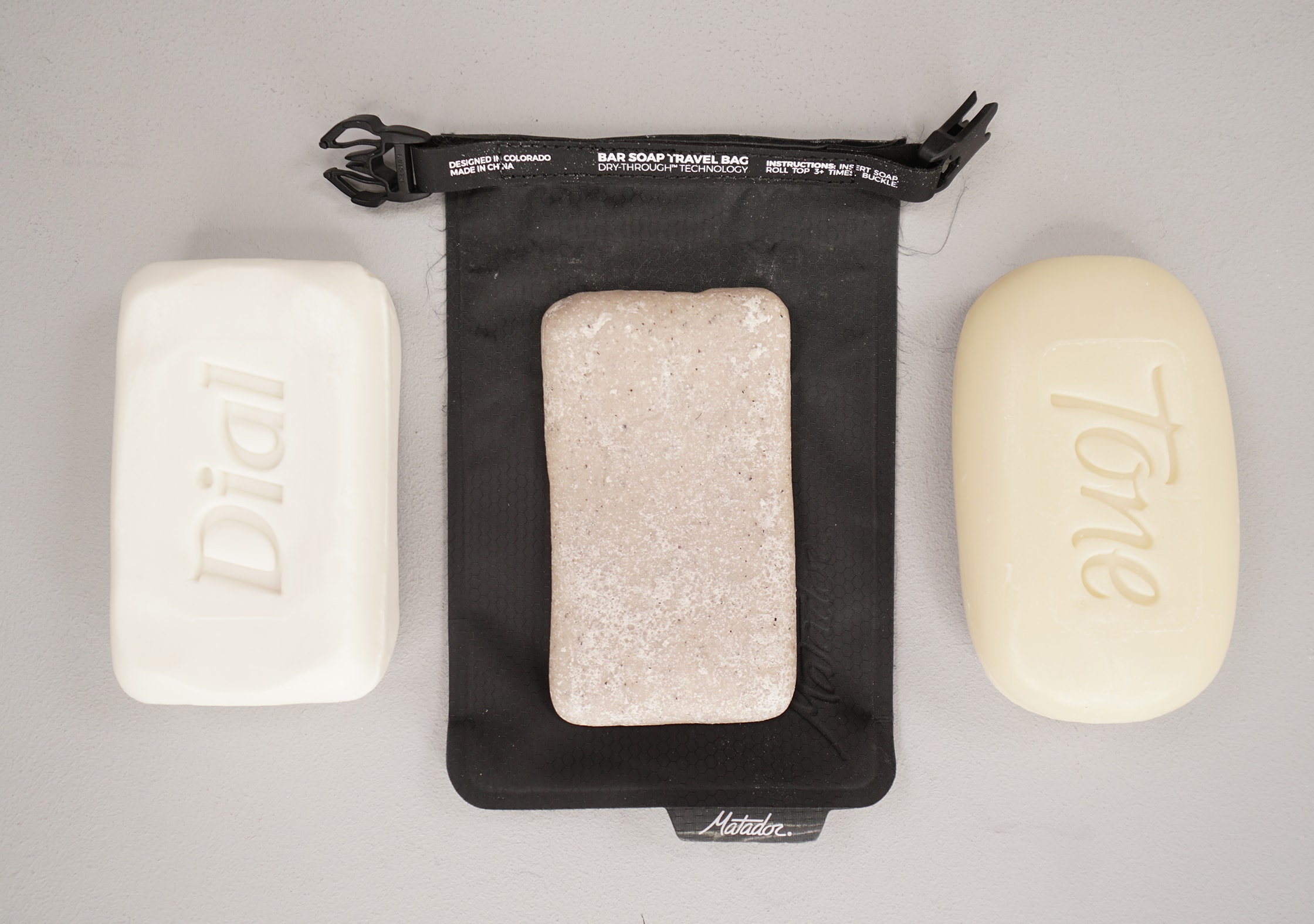 To check which types of soap fit in this thing, we tried out a bunch of different ones. We tested soaps from Dial, Kiehl's and Tone, and found that they all fit inside without a problem. The case is pretty flexible, so as long as the soap you're using is a traditional size and shape (sorry—those delicious, "life like" mango shaped soaps are probably not going to fit in here) you're not going to have a problem.
This brings us nicely to our next point—the flexibility.
Because the case is made from a soft fabric (not a hard, plastic rectangle) it can take on the form of the soap that's inside it. As you use your soap and it gets smaller, so does the soap case in your pack.
This is a huge advantage when trying to fit a bar of soap into your pack. We found it really easy to find a little slot to slide this thing into, regardless of how full the pack was. If you're really trying to travel light, you can bring along a smaller soap and the case will pack flat around it, saving space and weight—an option you don't have with traditional plastic soap cases.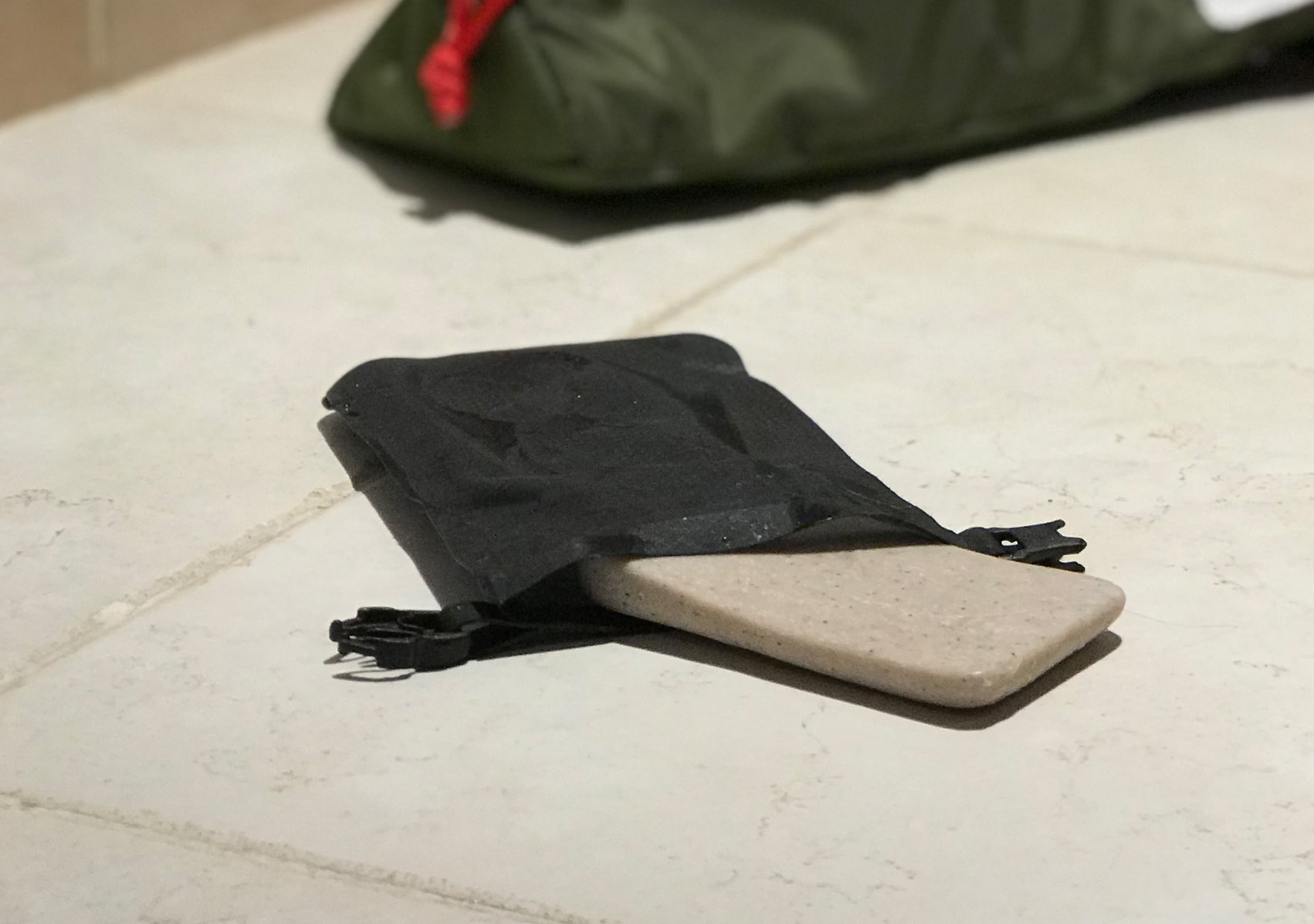 But why bring soap at all? Don't people travel with liquid soap these days?
Well, consider this—soap bars don't count against your TSA liquid allowance. TSA allows each passenger a one quart-size bag of liquids to go into your carry on—with each item limited to 3.4 ounces or 100 milliliters—and that's all you get. Taking your soap as a bar frees up space that can be used for other liquids.
Another plus is that generally a soap bar will last a little bit longer than liquid soap while you're on the road. If you're interested in checking out a soap bar we recommend for travel, look no further than the Lush Shampoo Bar. We have found the Lush bar to be super versatile—you can use it for your hair, your body, even laundry and dishes if you're in a pinch.
Overall, this little case works well. It keeps your wet soap contained, somehow allows it to dry out, and has a few packing benefits that make it a lot easier to bring a bar of soap along on your travels.
Durability & Testing
At the time of this review, we've been testing the FlatPak for about a month from Barcelona to Detroit, with some pretty heavy use.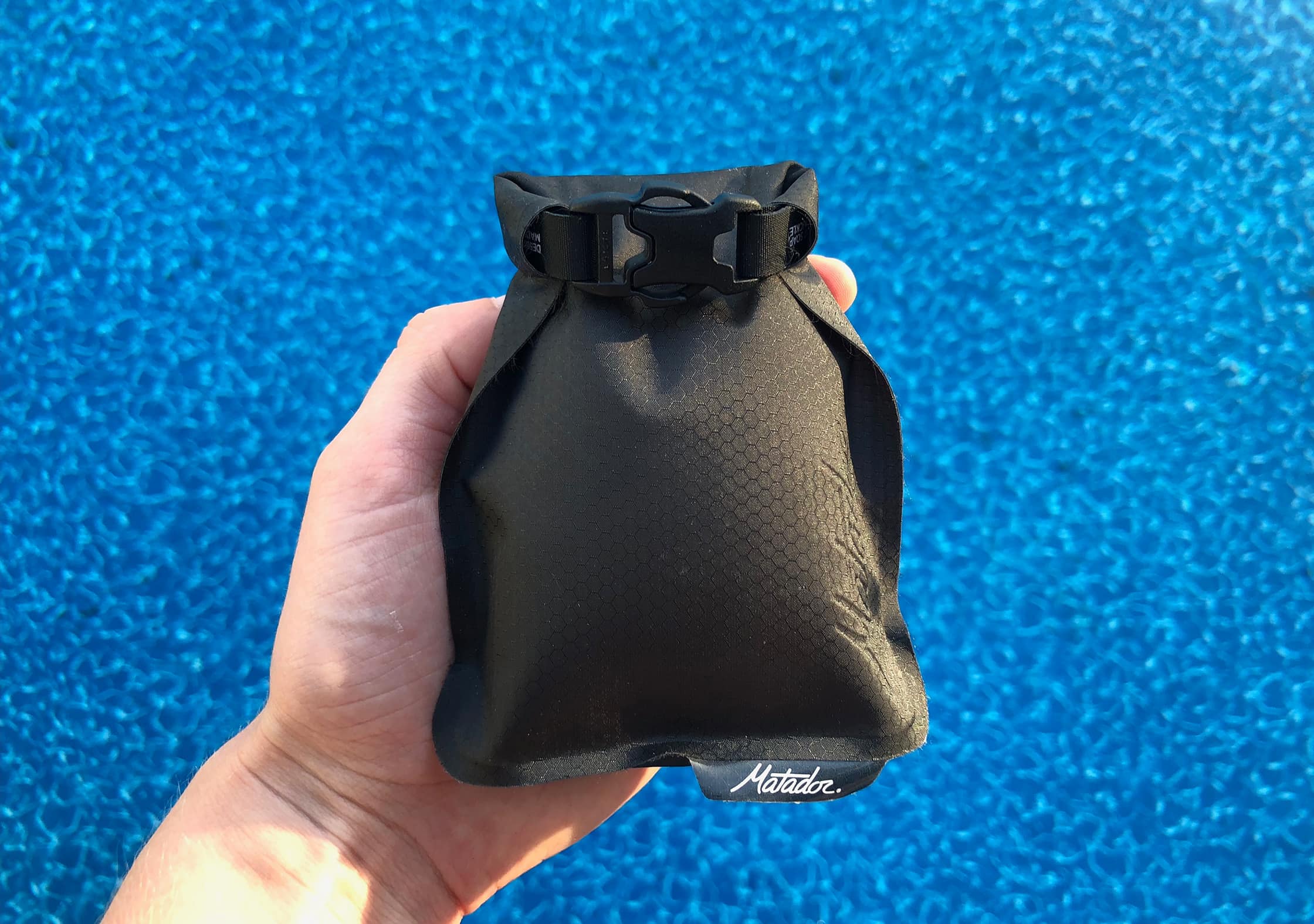 We have started to see some loose threads appearing on the side of the case, but as far as we can tell, the function of the case isn't affected.
To keep it clean, it's pretty easy just to flip this thing inside out. Give it a wash, let it dry and then flip it back to start using it again. Soap tends to get gunky, so giving it a clean every now and then helps to prevent build-up.
Since we mentioned earlier that this thing can technically unravel, it's important to note that it has never unraveled on its own during our testing. The case stays watertight and there aren't many situations we can imagine where forces would conspire to unravel your soap case! It's just something that we wanted to bring up because it's technically possible.
Overall, the FlatPak Soap Bar Case has held up well and we haven't had any issues thus far. The good material choices—such as the reliable YKK buckle system and flexible fabric that fits your soap—make this soap case a simple but useful addition to your travel gear.
Usage Timeline
Initial Usage
Condition: Excellent
Living up to the description of carrying soap bars! Most fit as well – the size is right.
1 Month of Use
Condition: Good
A little frayed around the edges (which is disappointing), but no problems with functionality.
Access the Pro Community Discussion
Get your questions about the Matador FlatPak Soap Bar Case answered from our team and the Pro Community right here on the page. Plus, join discussions with other members about gear, guides, and more.
Other Organizers & Pouches Reviews