Are You Ready For Spring?
The birds are singing; the flowers are blooming; there are joggers aplenty. Yes, spring has officially sprung. And while winter is the season of skiing, snowshoeing, or cozying up by fireplaces, spring brings a whole new host of adventures—hiking, biking, trekking, mud fights, and so on.
At the time of posting, most of us around the world are unable to travel and perhaps isolated in our homes while observing safety orders from our respective jurisdictions. We can, however, still go outside to enjoy the fresh, spring air.
So today, we've partnered with REI to bring you ten items we think are worth checking out (and may help put a spring in your step) this season. But, don't worry, everything on this list won't suddenly become useless come summer. We've made sure that all the gear we mention below is versatile and durable, so it'll last you many more seasons to come.
But wait, there's more. At the time of this post, you can get Free Standard Shipping on ALL U.S. orders at REI.com (due to REI's temporary store closures).
So, without further ado, let's check out some gear.
1. Osprey Arcane Tote Pack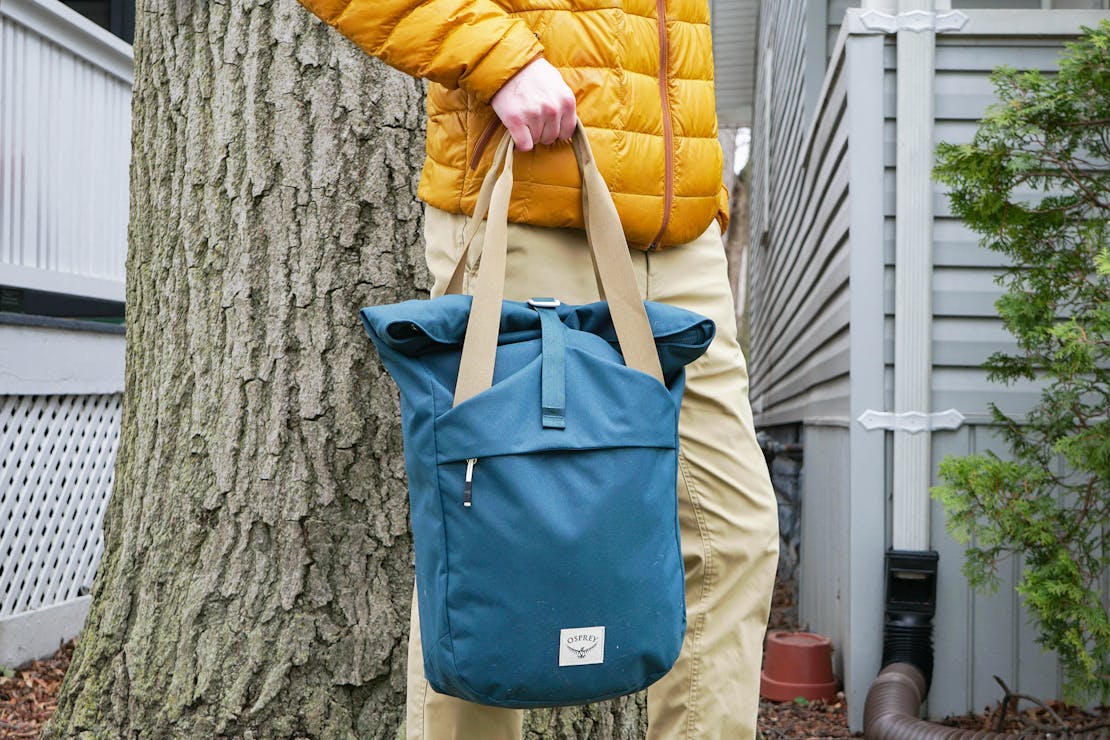 The Osprey Arcane Tote Pack is a huge departure from the brand's usual outdoorsy aesthetic—and we're digging it! It's sleek and modern, yet somehow still boasts a heritage vibe. Looks-aside, this tote pack—part tote, part backpack—is quite versatile. When you need to be classy, you can stow the backpack straps and carry this thing via the top handles. The rest of the time, you can toss the bag on your back for a surprisingly comfortable carry. Plus, the pack is made of recycled polyester. Osprey claims 13.5 plastic bottles go into making every Tote Pack, which is not only a fun fact but also a win for our environment.
See Full Review & Buying Options
2. REI Out In It GORE Jacket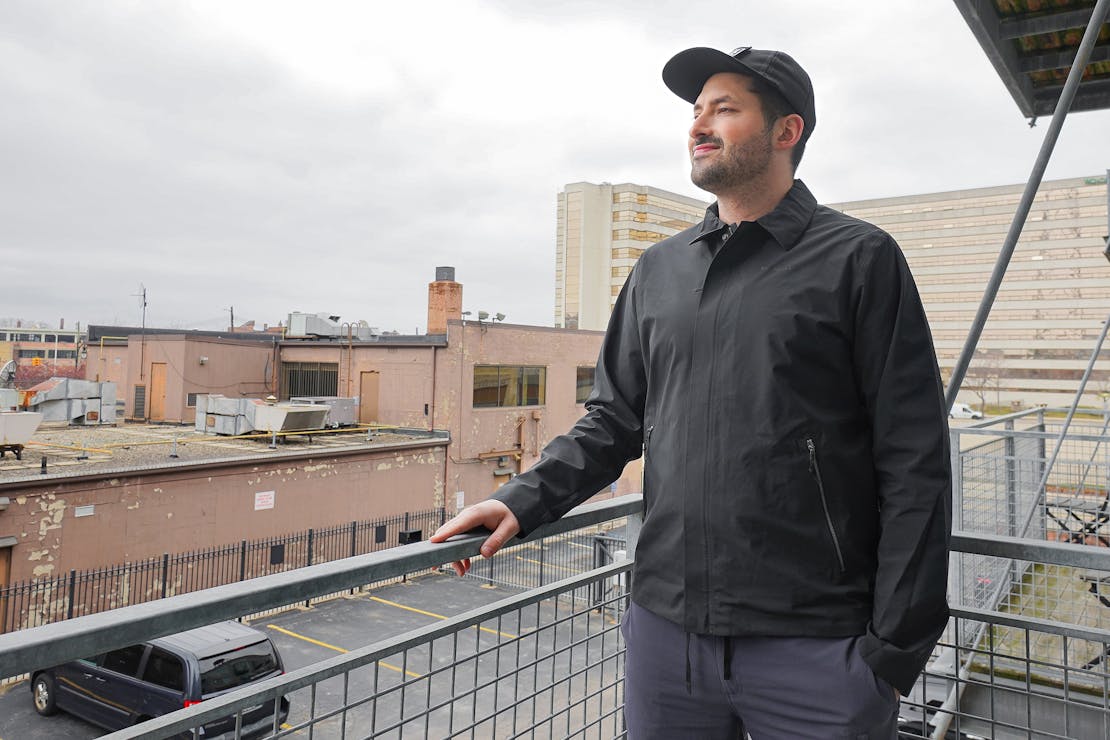 Spring is basically synonymous with rain, so you know we have to mention a water-resistant jacket on this list. The REI Co-op Out In It GORE Jacket is both wind and water-resistant, breathable, and made using bluesign®-approved materials (which is always good to see). Plus, it has a classy aesthetic. So classy we don't have to qualify that sentence with "...for a rain jacket." We're particularly digging the black colorway, which has just enough of a Matrix vibe that you feel sleek wearing it, but not-so-much that it's weird. That said, the jacket doesn't have a hood and it's not waterproof. So it's ideal for wearing on those drizzly days in the city and less ideal for climbing a mountain in a downpour.
See Details & Buying Options
3. Chaco Z Cloud Sandals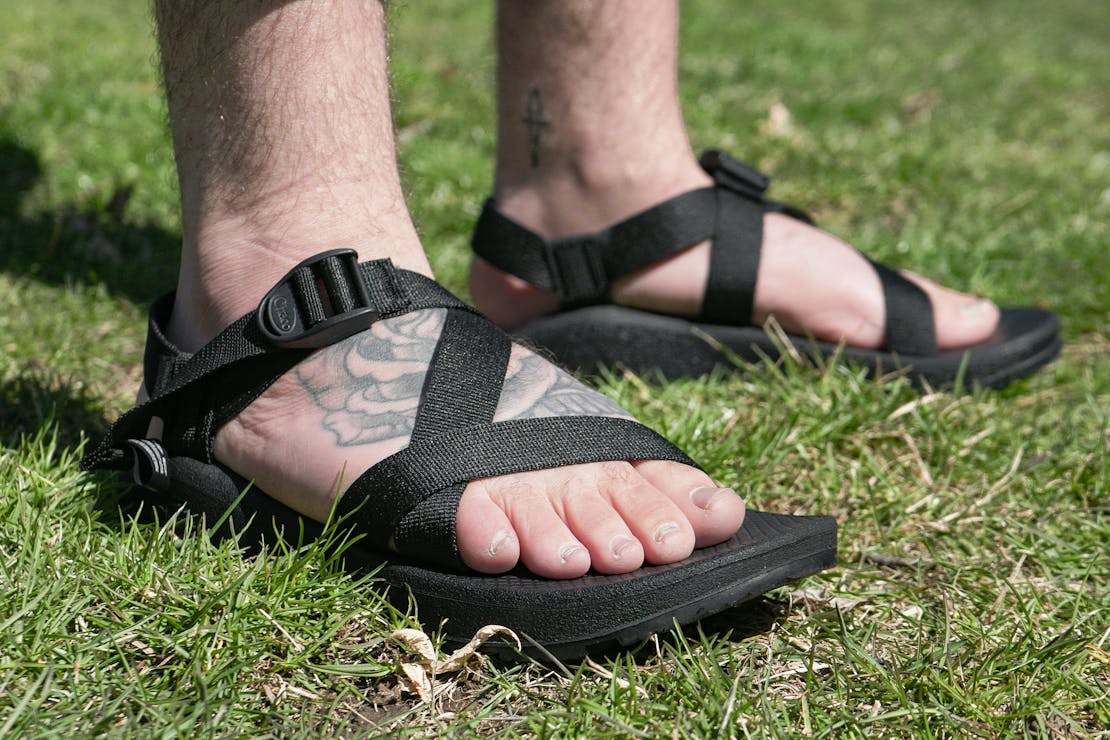 It's time to ditch those winter boots. That's right, it's sandal season! (Can you tell how happy this makes us?) And the Chaco Z Cloud Sandals are a solid choice for your spring adventures. The outsoles are grippy to help you navigate slippery trails (or sidewalks), while the webbed uppers keep the sandals secured to your feet. And the antimicrobial coating means the stink-factor is kept to a minimum. With plenty of cushion and arch support, these sandals are pretty comfortable. Although, if you're used to minimal, barefoot-style sandals (like the Earth Runners Elemental Sandals), these things will feel a tad clunky.
See Details & Buying Options
4. Patagonia Ultralight Black Hole Tote Pack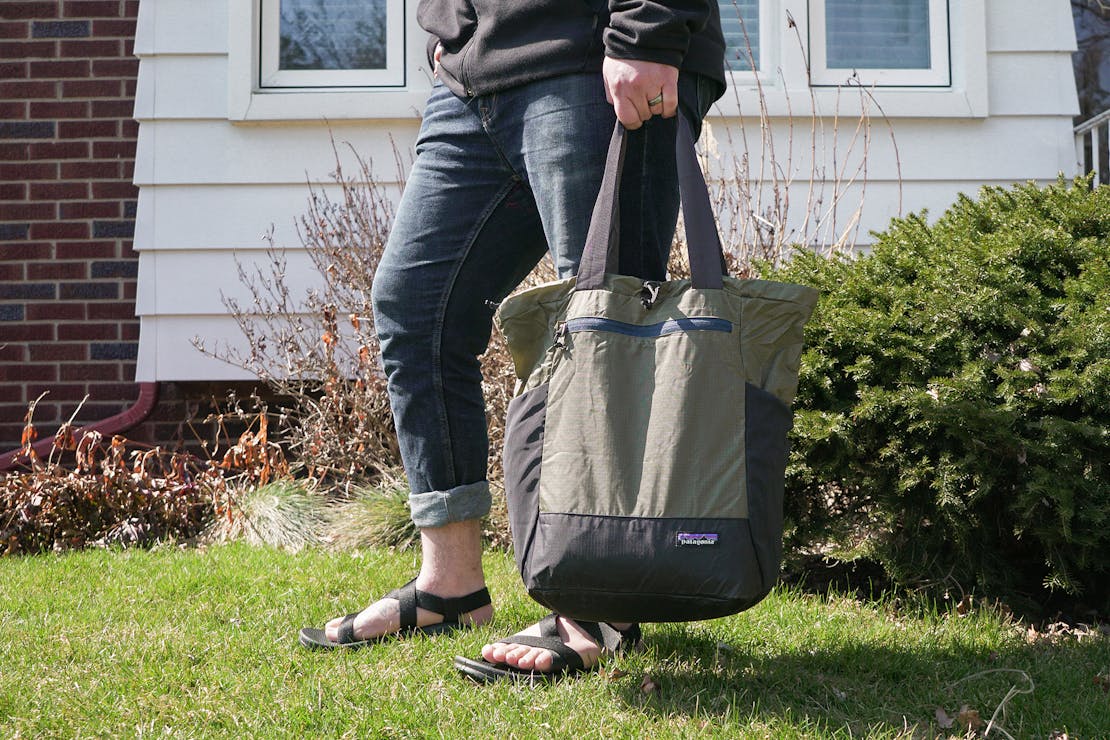 The Patagonia Ultralight Black Hole Tote Pack may look like a humble tote bag, but there's a lot more than meets the eye. Of course, you can carry it as a tote, but the stowable shoulder straps also allow you to throw this thing on your back. And the foam back doubles as a seat cushion. That's right—this tote pack is also a seat cushion. (The 21st century knows no bounds!) With compression straps and a drawstring closure, you can cram quite a bit of stuff into this bag. And the exterior quick-grab pocket means you can get to your snacks (or other items) without having to sift through the main compartment. Of course, this being a bag from Patagonia, the materials are super durable, weather-resistant, and made from recycled materials. That's a win, win, win right there.
See Details & Buying Options
5. REI Ruckpack 28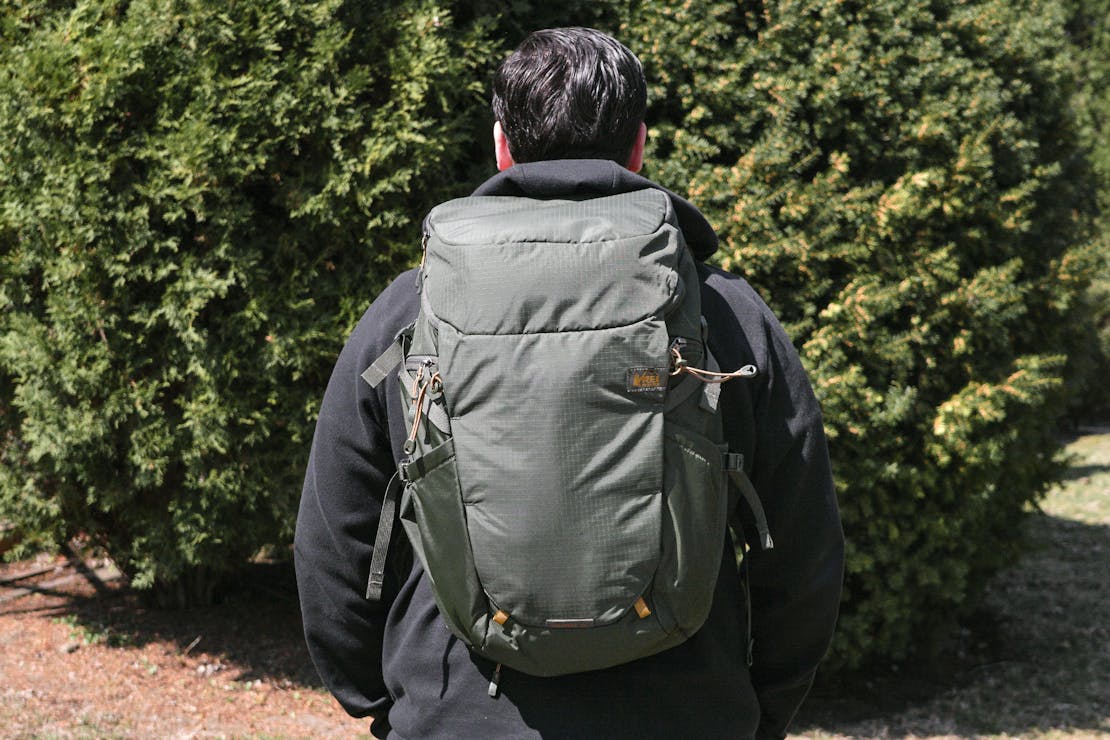 The REI Co-op Ruckpack 28 is loaded out with everything you'll need for an epic day of adventuring—a stowable rain cover, hydration ports, two water bottle pockets, exterior daisy chains, a sternum strap that doubles as an emergency whistle, a hip belt, lockable zippers, and trekking-pole attachments (whew!). And it's made of durable ripstop nylon, so it shouldn't break on you. The pack does have an outdoorsy vibe—although less so than some other outdoors-focused daypacks out there. The daisy chains and trekking-pole attachments, for example, are tucked away nicely to keep the exterior of this pack relatively clean. If you feel at home in both the city and the country, this may be a solid choice for you.
See Details & Buying Options
6. Rumpl Original Puffy Recycled Blanket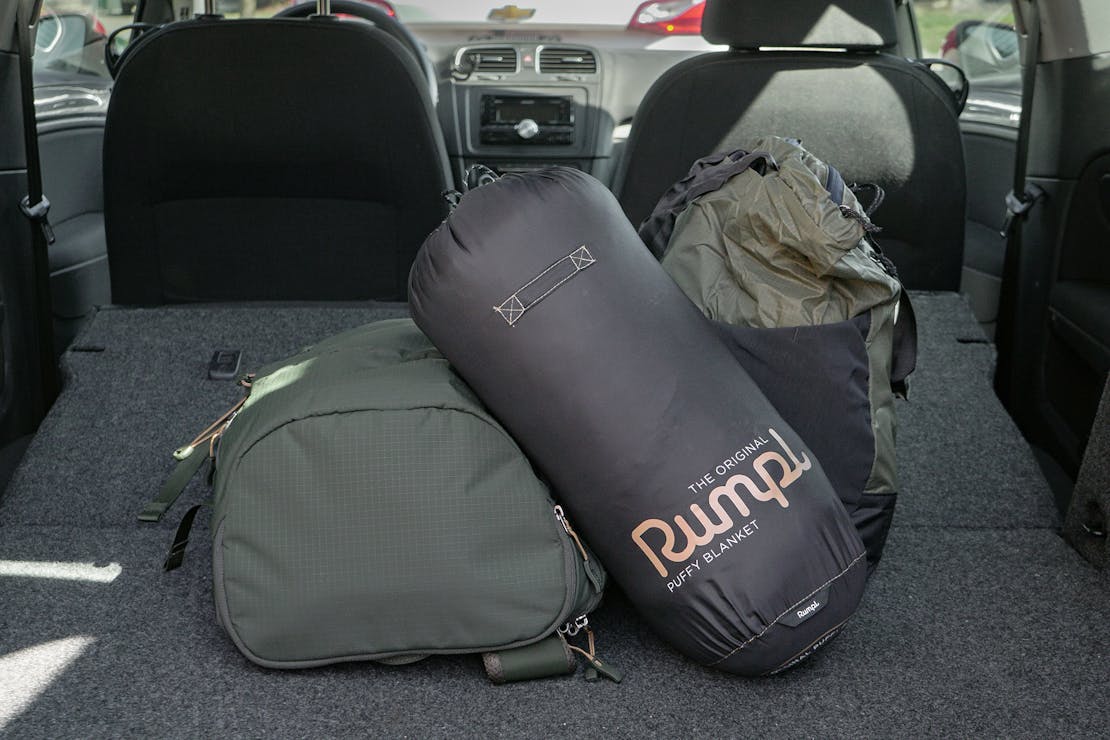 Spring evokes images of picnicking in fields of wildflowers (...just us?). And the Rumpl Original Puffy Recycled Blanket is perfect for picnicking. It's insulated, so the cold won't seep up from the ground and into your body, and it packs into a stuff sack for easy transport. Plus, you can pick it up in two sizes—one person or two person—depending on if you prefer to picnic solo or not. Picnicking aside, the puffy blanket is also great to toss over your shoulders while out and about to fight the spring chill or to bring camping/hiking. Now, we do have to note that even in the one person size, this blanket does not pack down very small—it's roughly the size of a watermelon in its stuff sack. It's also made from 100% recycled materials, which we always appreciate, and it's machine washable and dryable (not a word, but you get the idea).
See Details & Buying Options
7. REI Co-op Stuff Travel Tote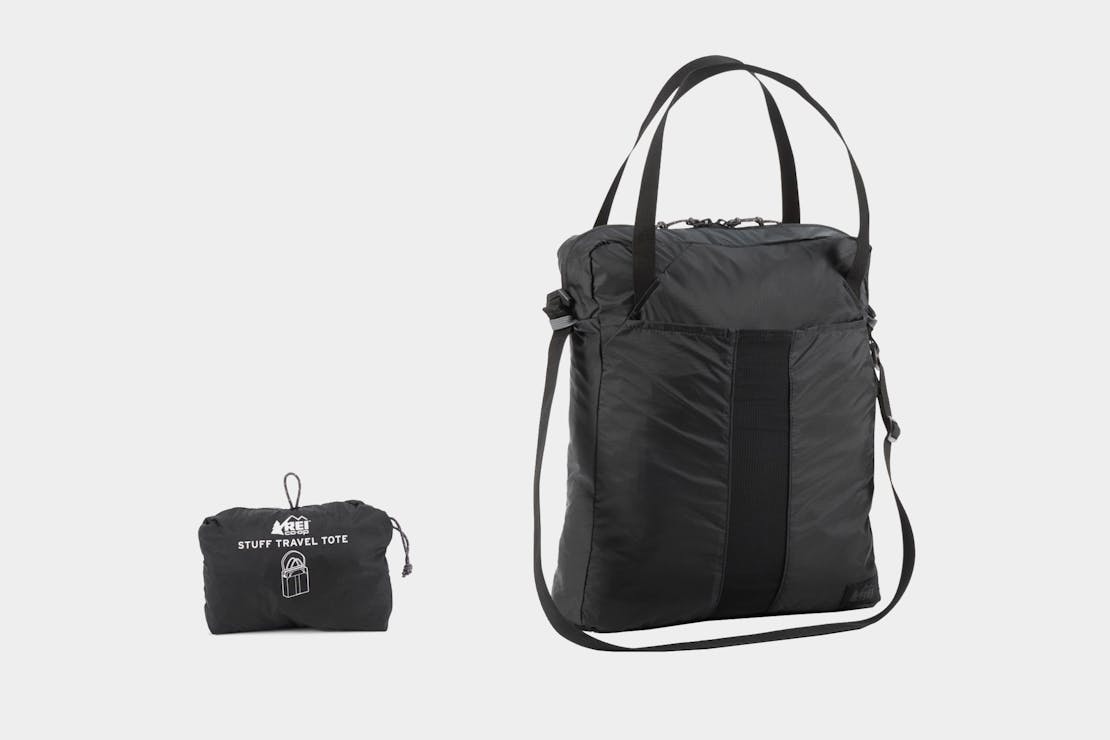 The REI Co-op Stuff Travel Tote stuffs into its own internal pocket and is super lightweight—meaning you can toss it in your backpack, sling bag, or, if you have real style, hook it to your belt until you need it. Say if you have an impromptu run to the grocery store, farmers' market, or are out on a walk and find the perfect addition to your rock collection. The tote is made of coated ripstop nylon, so it should be able to handle said rock collection no problem. And if you're tired of carrying the bag via its tote handles, the detachable shoulder strap allows you to toss this thing over one shoulder or carry it crossbody style.
See Details & Buying Options
8. Patagonia Capilene Cool Daily Hoodie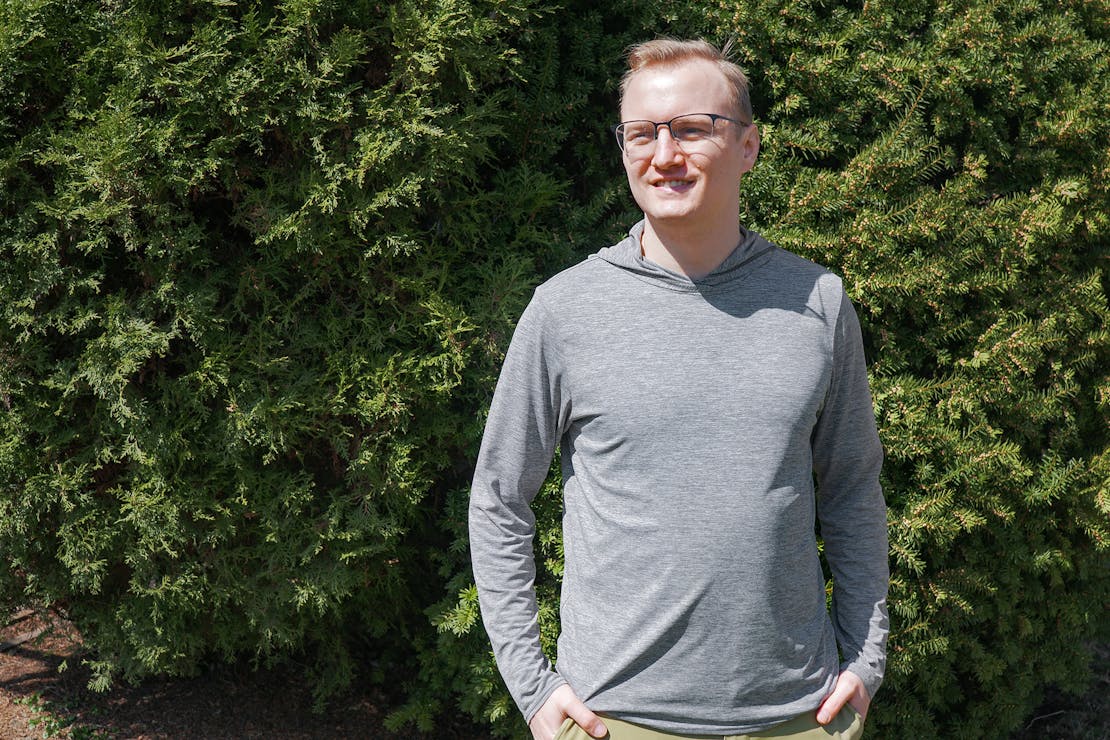 Comfortable, cozy, and stylish enough to wear outside the house, the Patagonia Capilene Cool Daily Hoodie is great for those sunny spring days. It's breathable, quick-drying, sweat-wicking, and offers UPF 50+ sun protection (and the UPF rating is due to the weave of the polyester, so you don't have to worry about a treatment washing out). Better yet, the hoodie has built-in HeiQ® Fresh odor control, meaning you don't have to wash this thing that often—a major pro because who has the time and energy to frequently launder their clothes? (Nobody that's who.) Keep in mind that this hoodie hasn't been designed to provide warmth in cold weather, although it works well as a baselayer.
See Details & Buying Options
9. Stasher Reusable Silicone Bags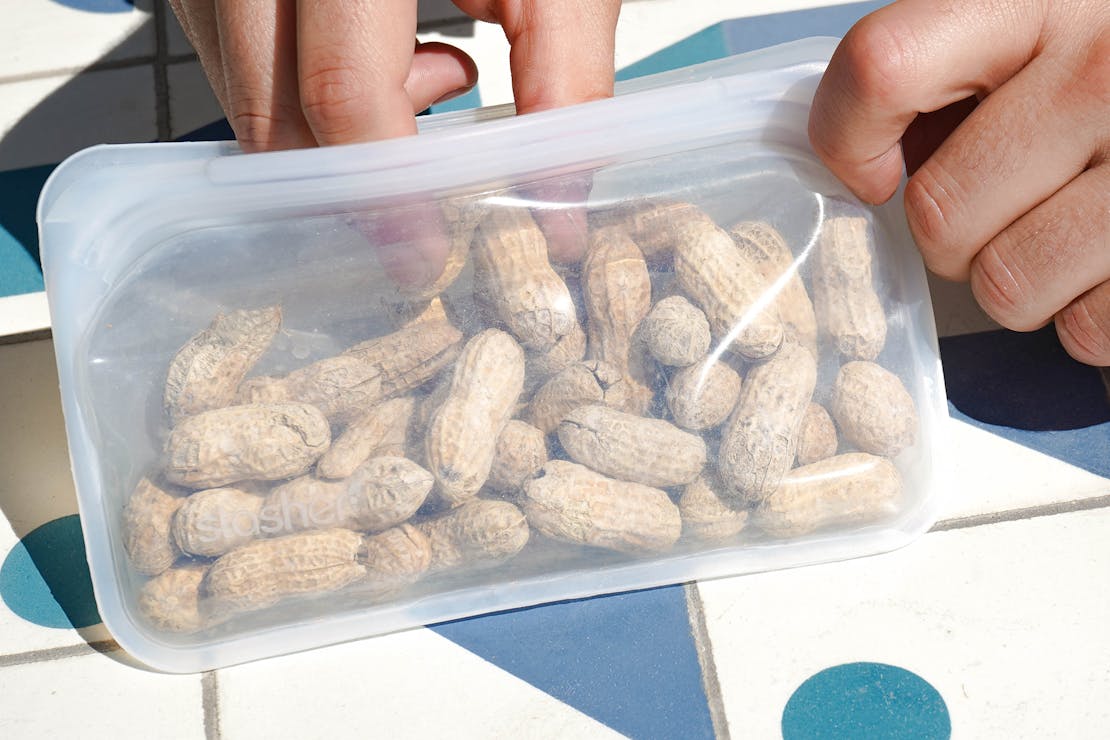 Whatever you do with a plastic sandwich bag, you can do with a Stasher bag… But you don't have to throw it away afterward. A huge plus if you're concerned about the infamous Great Pacific Garbage Patch, plastic waste in general, or if you just don't like throwing things away. And Stasher bags come in a variety of shapes, sizes, colors, and patterns for all sorts of different styles and use-cases. They're great for storing food (making them the perfect picnicking accessory to pair with a Rumpl blanket), toiletries, dog treats, lucky charms (both the cereal and actual lucky charms), and even tech accessories. Unfortunately, they do collect dust and fluff a little too easily. But it's not the end-of-the-world since they're dishwasher safe (!) and not too difficult to wash by hand either.
See Full Review & Buying Options
10. Patagonia Ultralight Black Hole Sling 8L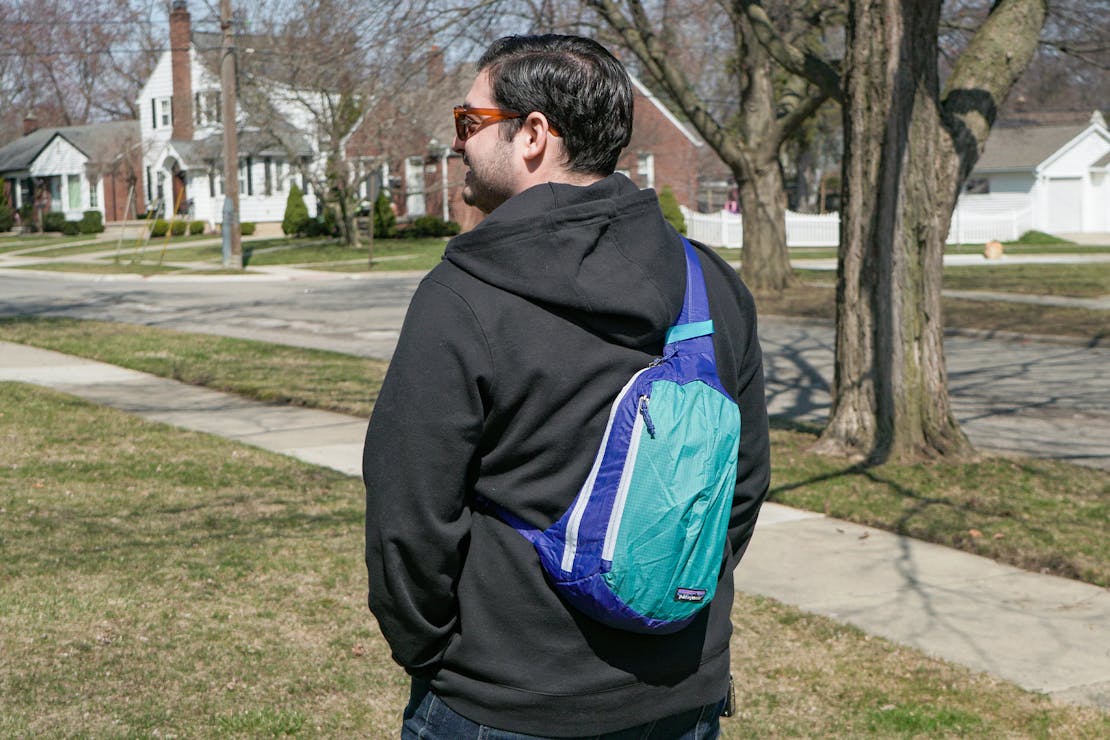 When your pockets won't cut it, but a daypack is too much, a sling may be just what you're looking for. At 8L, the Patagonia Ultralight Black Hole Sling Bag will hold everything you need for a day out and about—a packable jacket (again spring = rain), snacks, phone, wallet, keys, etc. And the simple, smart organization will keep all of that stuff, well, organized. We're digging the soft, breathable mesh on the shoulder strap and back panel, which makes this sling comfortable to carry and helps combat that dreaded swamp back. The materials are also durable, weather-resistant, and lightweight (hence the ultralight name). Plus, this sling packs into its own pocket, staying out of your way until you need it.
See Full Review & Buying Options
Enjoy the Fresh Air
Let's be real, spring is one of the moodier seasons (depending on where you live, it's not uncommon to experience sun, snow, and rain within a couple of hours of each other on a spring day). But it's also a great time to get out when you can and enjoy all the thawed world has to offer. We hope this list of spring gear has made adventuring this season just a little bit easier. A big thank you to REI for partnering with us and inspiring us to get outside, no matter the weather. Don't forget to check out REI.com and take advantage of their awesome spring sale. Until next time, happy adventuring!