Paperwallet Micro Wallet Review
A super-slim design lets the artistic Paperwallet Micro Wallet slip into tight spaces, although the material stretches, bends, and creases easily.
Our Verdict
Unlock the Pro Summary
Save time. Get access to brief summaries of our reviews so you can browse and make decisions more efficiently.
Pros
Tons of artist designs to suit any style
Paper is water resistant to prevent disintegration
Fits in smaller pockets
Cons
Cards can catch on corners as you slide them in
Have to fold cash oddly to fit
Nicks and dents show on material
Recent Pack Hacker Video
Technical Details
Weight (oz)

0.3 oz (8.5 g)

Dimensions

3.5 in x 2.375 in x 0.125 in (8.9 x 6 x 0.3 cm)

Notable Materials

Polyethylene

Manufacturing Country

China

Warranty Information
Full Review
When you're searching for the perfect wallet, what's essential to you? How much fits inside? If it fits in your pockets? Or what it looks like?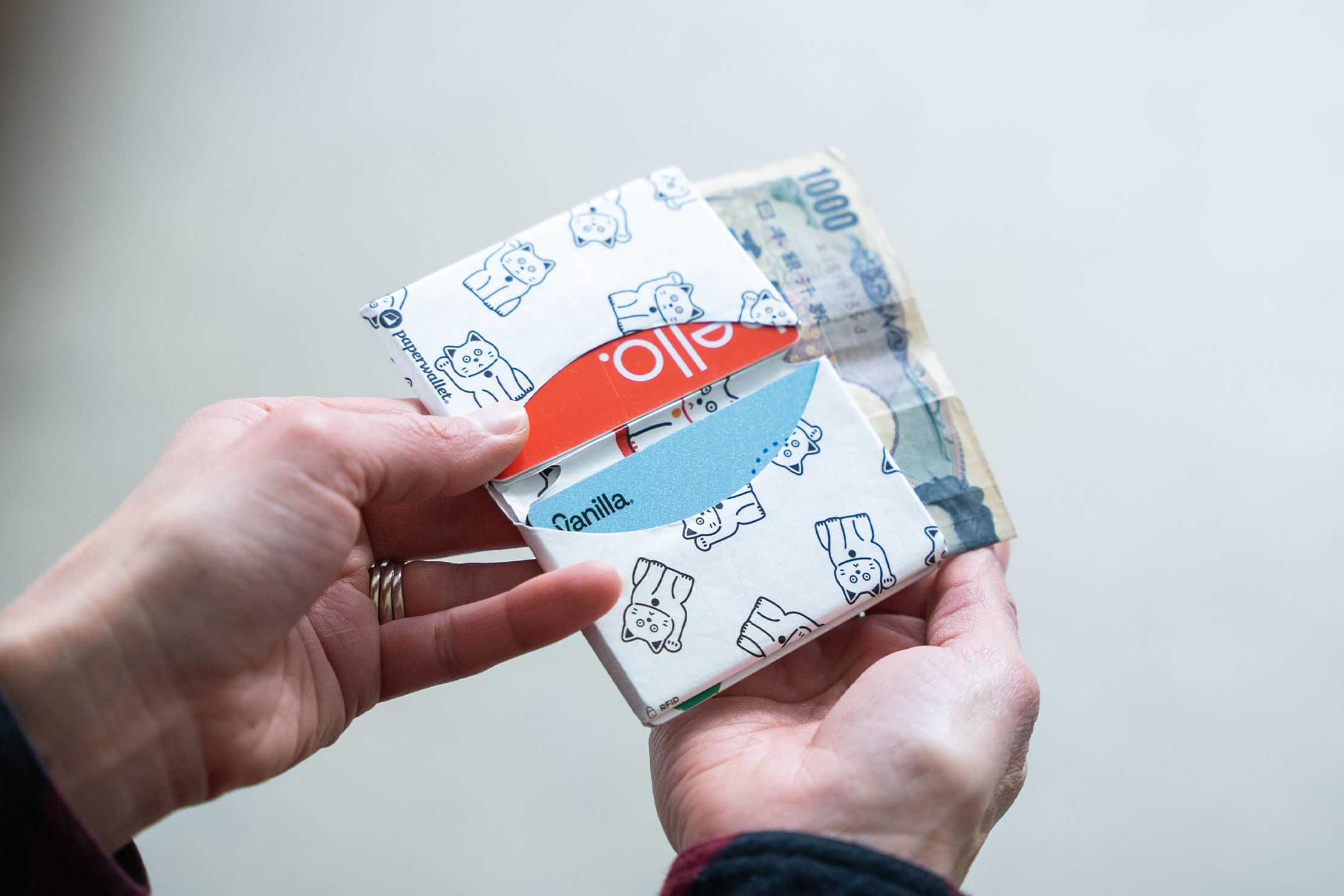 Art and origami come together to create the Paperwallet Micro Wallet, a way to carry cards and cash in a way so far removed from your dad's chunky leather bifold as to be on the next planet, if not the next galaxy. Does the unique design get the job done, and is it for you? Let's find out.
The Rundown
The Paperwallet Micro Wallet consists of a single piece of Tyvek® paper material, a high-density collection of polyethylene fibers. The material is waterproof and tear-resistant, with some stretch to expand to fit what's inside. Contractors also use Tyvek® material to wrap houses before installing exterior siding or brick. So we're confident it can protect cash and cards, whether you're buying from a food truck in the rain or running it under the tap to test its water resistance as we did.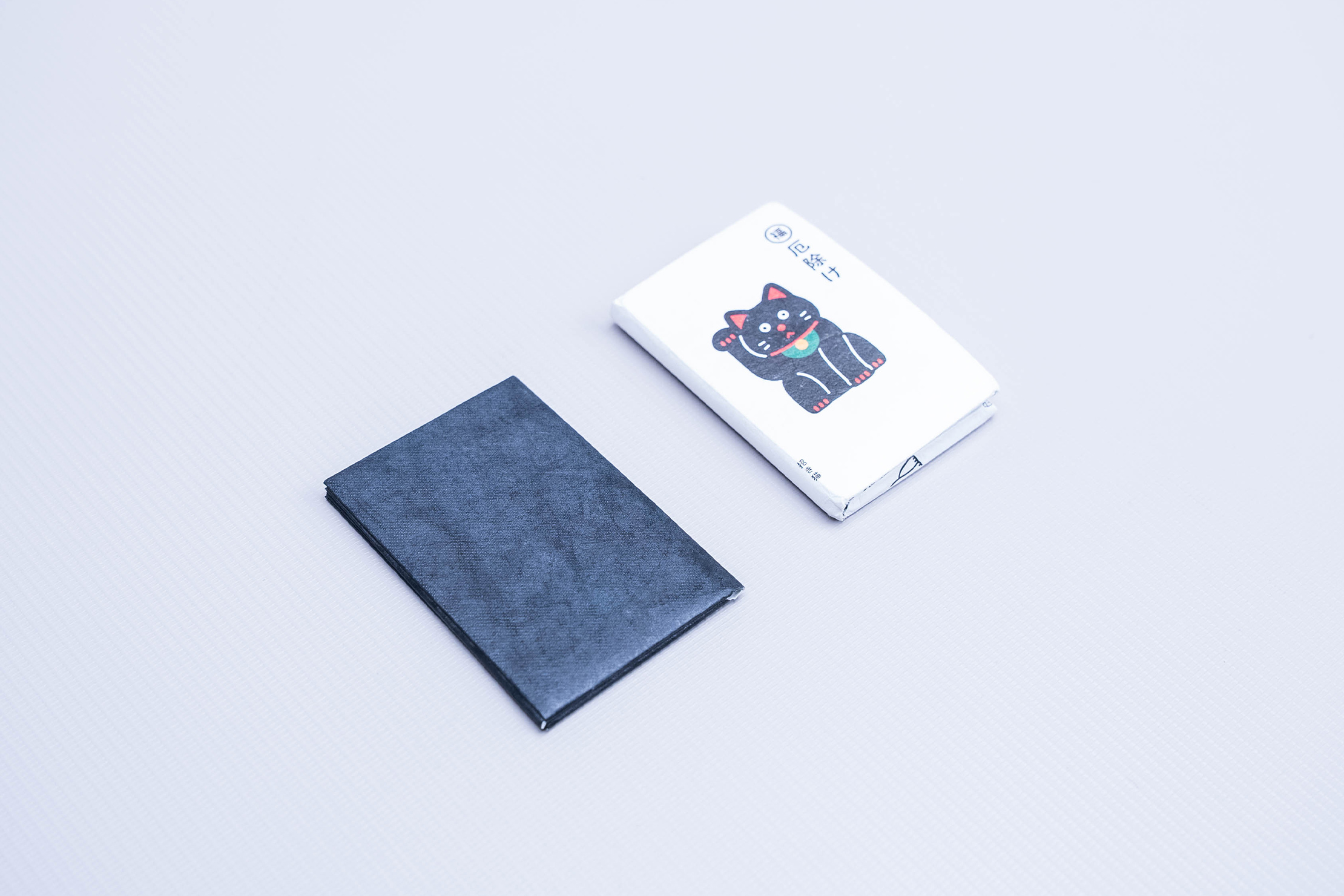 The Micro Wallet is available in a slew of patterns and a few plainer hues. For example, you can pick Jet Black, a leather, or a graphite print if you prefer a more minimalist look. However, Paperwallet's products allow artists to get their work and names out into the ether. The company supports them with commissions every time an artist's design is purchased. When you buy an artist-designed Paperwallet, it comes with a little card telling you about the artist that created your chosen design—awesome!
The Lucky Cat design we're testing features art by Seiji Matsumoto, a Japanese artist. Paperwallet features his artist profile on its website, as it does with all of its artists, and the card also provides his Instagram account, so you can follow the artist if you like the work on your wallet. It seems like a win-win combination if you can support the arts with your wallet and then get a wallet through your support.
Paperwallet encourages users to recycle their wallets when they want to swap designs, and you can send them back to the company for recycling. They'll even give you a discount code for your next purchase to thank you for doing so.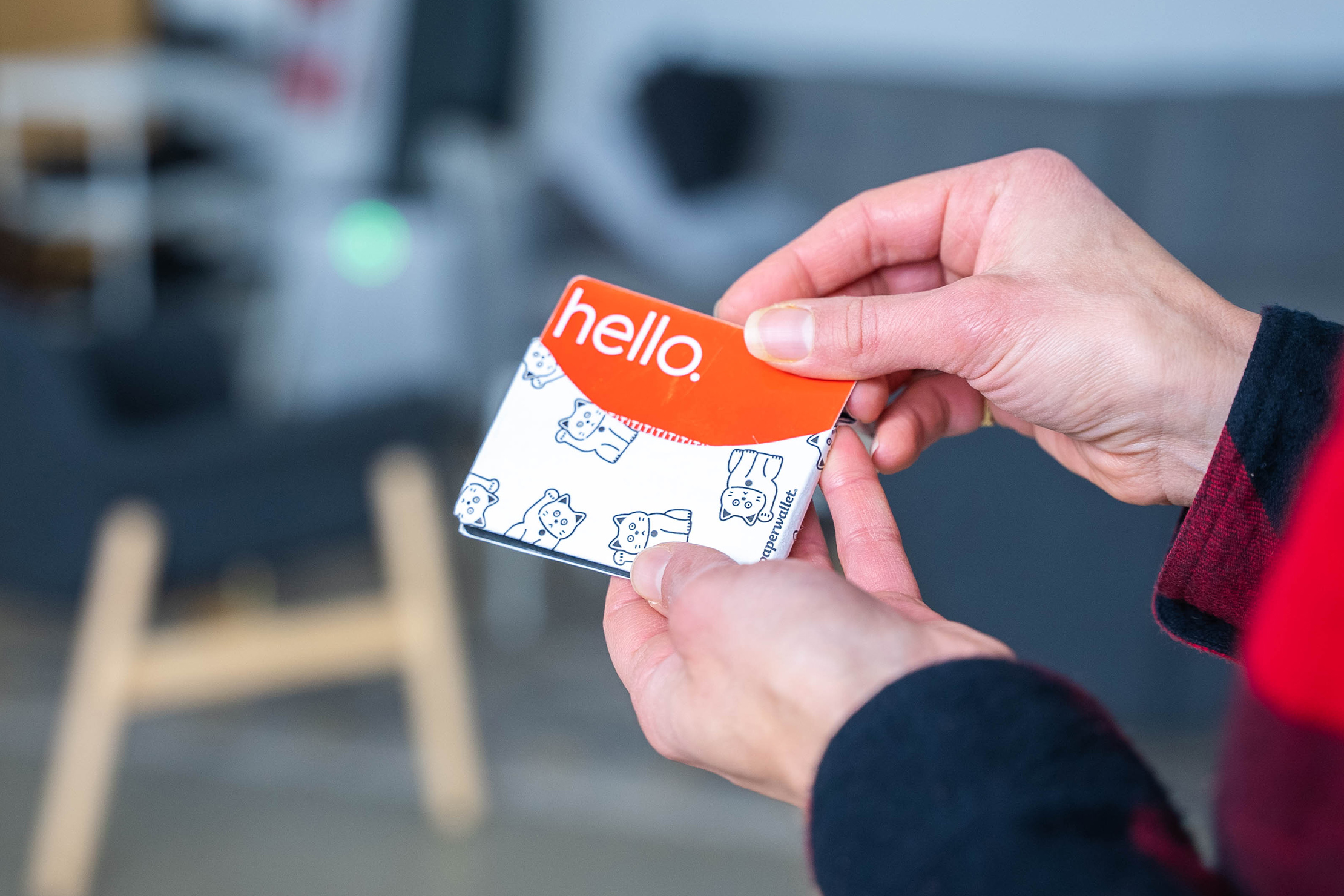 The material origami-style folds create five separate slots. If you peer in one of the ends, you'll see a shiny piece of material that acts as the incorporated RFID blocker. The copper-nickel alloy protects your cards from being scanned, and it's completely hidden under the folds, so you'll only spy it if you look for it like we did.
Back to those five slots, though. They're for holding cards and cash, and Paperwallet says you can fit up to eight cards in the wallet, plus cash. Simply slide two cards into each of the four card slots (4×2=8!). Be warned—while you can squeeze three cards into one pocket, it's tough to stick the card back in after you swiped at the register. We did this accidentally, though we wouldn't recommend trying to fit more cards inside because they catch more at the edges of the card slots than when you use the Micro Wallet correctly.
While you may catch the edges sliding a card back into place, the material bends without tearing. Whether this remains the case with prolonged use remains to be seen—we'll keep you updated in the Usage Timeline below.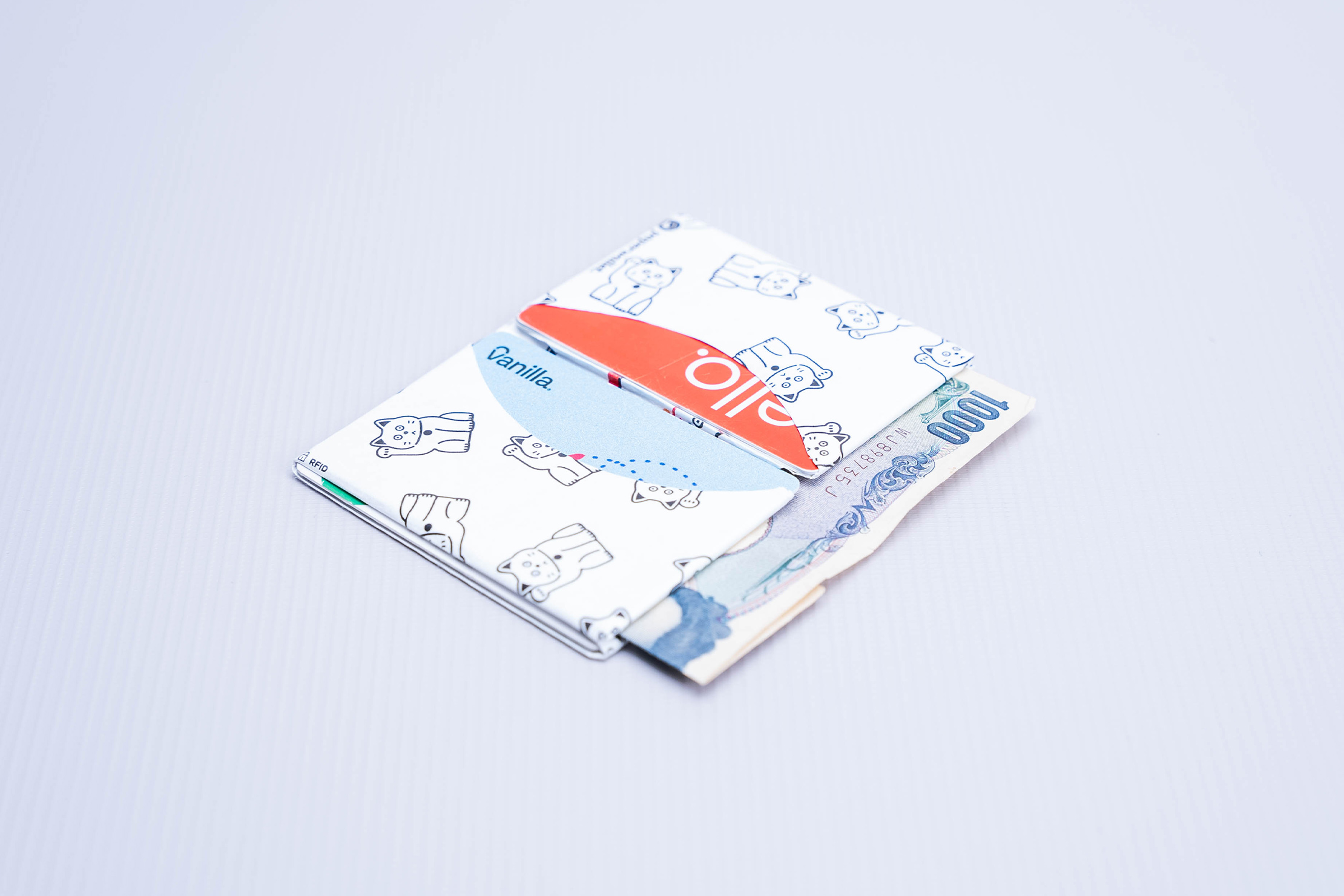 The top of the wallet opens to slide cash. It's three-quarters of the length of a U.S. dollar bill, though, so you must fold the last quarter over to fit currency inside. While it seems easier to fold bills in half, the wallet won't close properly, so the off-center fold is a must.
As with many wallets—minimalist or not—the material stretches to accommodate what's inside. That's good for fitting in your usual cards, whether for purchases, store rewards, identification, or insurance. However, if you downsize after spending your Starbucks gift card, the pocket is looser around the remaining cards, and slippage can occur.
It also happens if you carry a lot of cash to buy groceries or gifts at the local market. We fit four U.S. bills in here, and while it made the Micro Wallet bulge, it still folded properly. However, after spending your money, the stretched-out material is looser around your cards, and they can slip out of place if you're not careful.
Packability
If you want to downsize your everyday wallet for an upcoming trip, you can't get much smaller or lighter than the Paperwallet Micro Wallet. It weighs nearly nothing (a third of an ounce), and since it is the exact size of the cards you'll pack inside, it fits many places other wallets don't. We're talking about the front pockets of skinny jeans—women's skinny jeans, to be exact. While other wallets have fit in tight places, the soft feel of the material and the lack of pokey corners mean we can sit, stand, and carry the wallet there all day long without discomfort.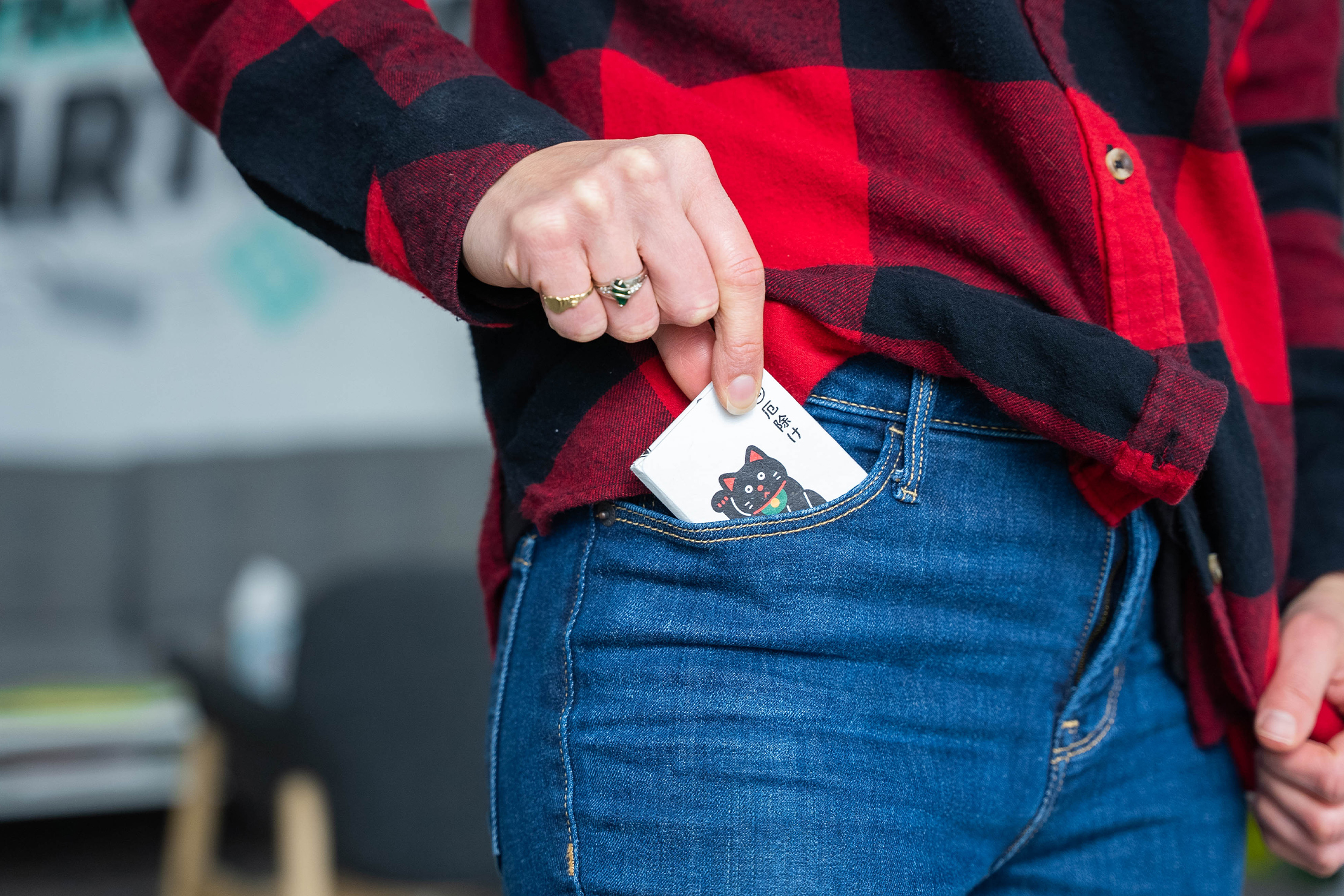 It's also small enough to fit into the tiniest mini backpacks, the most petite slings, and nearly any pocket on your travel backpack or daypack. Since the material is waterproof, you can even take it to the beach if you don't mind your cash and cards getting damp. It may be called a Paperwallet, but it won't wrinkle, disintegrate, or otherwise have issues if you're thrown in the water with it still in your pocket.
Quick Comparison
Compared with two other minimalist wallets, the Pakt Mojito Wallet and the RE:FORM RE:01 (Coin Sleeve), the Paperwallet Micro Wallet is the most slender, yet not the shortest, of the group.
All three carry cash and cards, though the Mojito is shorter because it only holds ⅚ of your cards. The remainder sticks out the top with an elastic loop to hold them in place. However, the wallet is thicker due to its polyurethane leather material. The RE:FORM RE:01 (Coin Sleeve) has card sleeves like the Paperwallet. It's the tallest of the bunch due to the seams of the polyethylene synthetic rubber material on the wallet edges. It's also thicker due to the magnetic coin sleeve.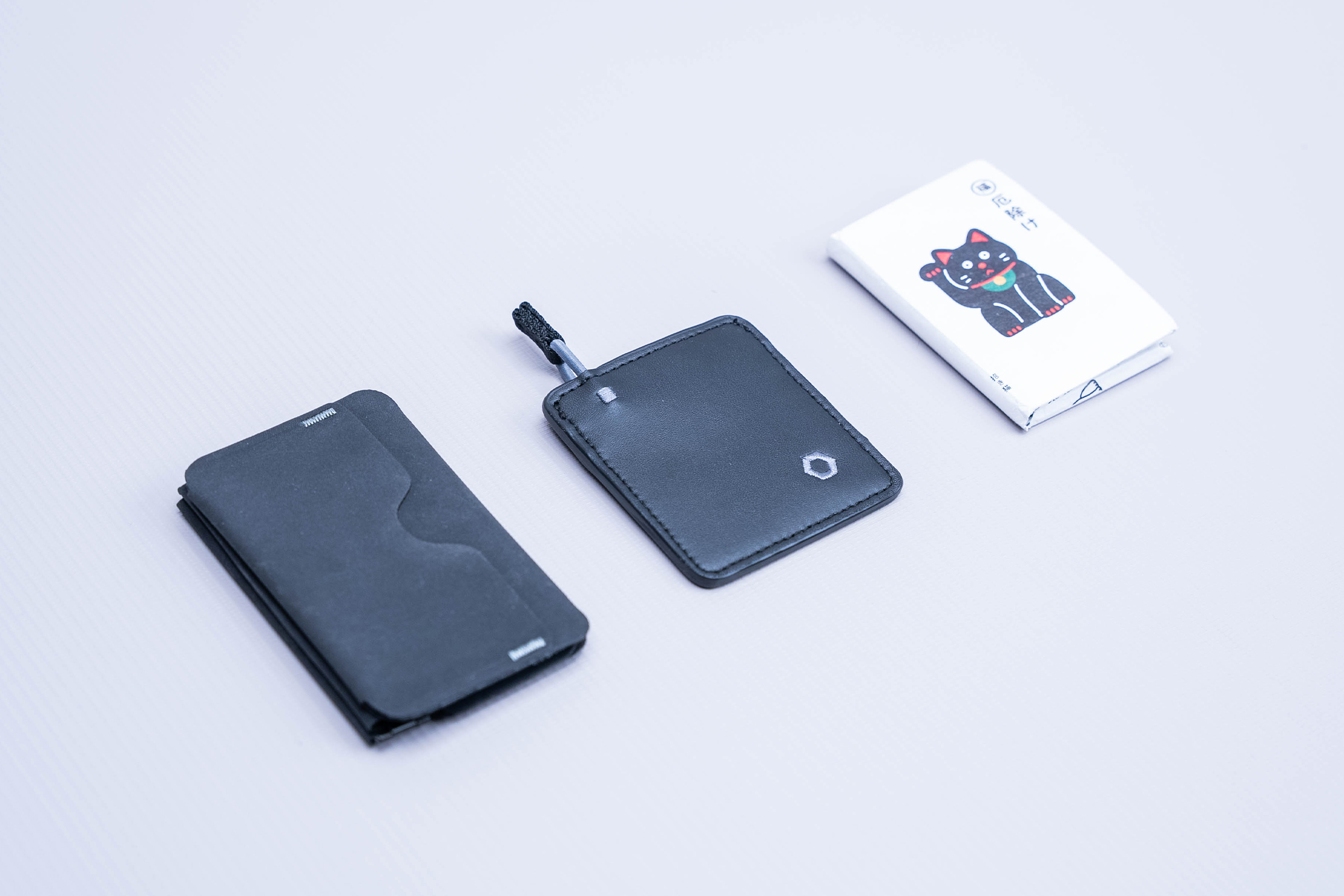 That brings up a note for the Paperwallet. It doesn't hold coins, so you'll have to deal with jingling in the bottom of your bag or your pockets when you get change. However, this may not be an issue for you as many destinations go cashless. Also, despite Paperwallet's durability claims, the materials used in the Pakt Mojito and the RE:FORM RE:01 seem like they'll last longer. After two weeks, the Paperwallet has creased edges at the fold, plus nicks and dents on the material. It looks used. On the other hand, the other wallets largely look as they did upon unboxing, even though Pack Hacker team members have used them.
If you're looking for a fun yet functional minimalist wallet, the Paperwallet Micro Wallet may be for you. With so many designs to choose from in an ever-changing list, we think you'll find one to suit your style, whether it's Art Deco, comic, or cute.
Usage Timeline
Initial Usage
Condition: Excellent
Excited this fits in smaller pockets
The Lucky Cat colorway is super fun
Tyvek is soft to touch
2 Weeks of Use
Condition: Good
Tyvek definitely looking worn in
This fits in plenty of tight spaces
Pockets stretch out with use
Access the Pro Community Discussion
Get your questions about the Paperwallet Micro Wallet answered from our team and the Pro Community right here on the page. Plus, join discussions with other members about gear, guides, and more.
Other Organizers & Pouches Reviews