Knockaround Premiums Black on Black/Smoke Review
Knockaround Premiums Sunglasses are a great budget sunglasses option for those who don't like traveling with expensive eyewear.
Our Verdict
Unlock the Pro Summary
Save time. Get access to brief summaries of our reviews so you can browse and make decisions more efficiently.
Pros
Feel light on face and ears
Offer UV400 protection and polarization
Fit comfortably even while active
Cons
Arms don't overextend, which can cause the plastic to bend
Lenses smudge easily
Logo on lens takes away from sleek design
Recent Pack Hacker Video
Technical Details
Weight (oz)

0.9 oz (25.5 g)

Notable Materials

Plastic

Manufacturing Country

China

Warranty Information
Full Review
Budget sunglasses are ideal for a number of different reasons. If you leave them at your last hotel, break them on a hiking excursion, or never get them back from a friend who borrowed them–they didn't cost you an arm or a leg. Striking a balance between price and quality can be difficult, especially in a world filled with cheap sunglasses. Knockaround has become a popular brand in recent years–garnering a reputation for making budget glasses that, simply put, get the job done. Without further ado, let's dive in!
Materials & Aesthetic
There are many different models on Knockaround's site, but we decided to go with a pair of Premiums in the Black / Smoke colorway because we thought they looked sleek. Before we dive into our usage of these and their price-to-quality ratio, let's go over what they are and aren't.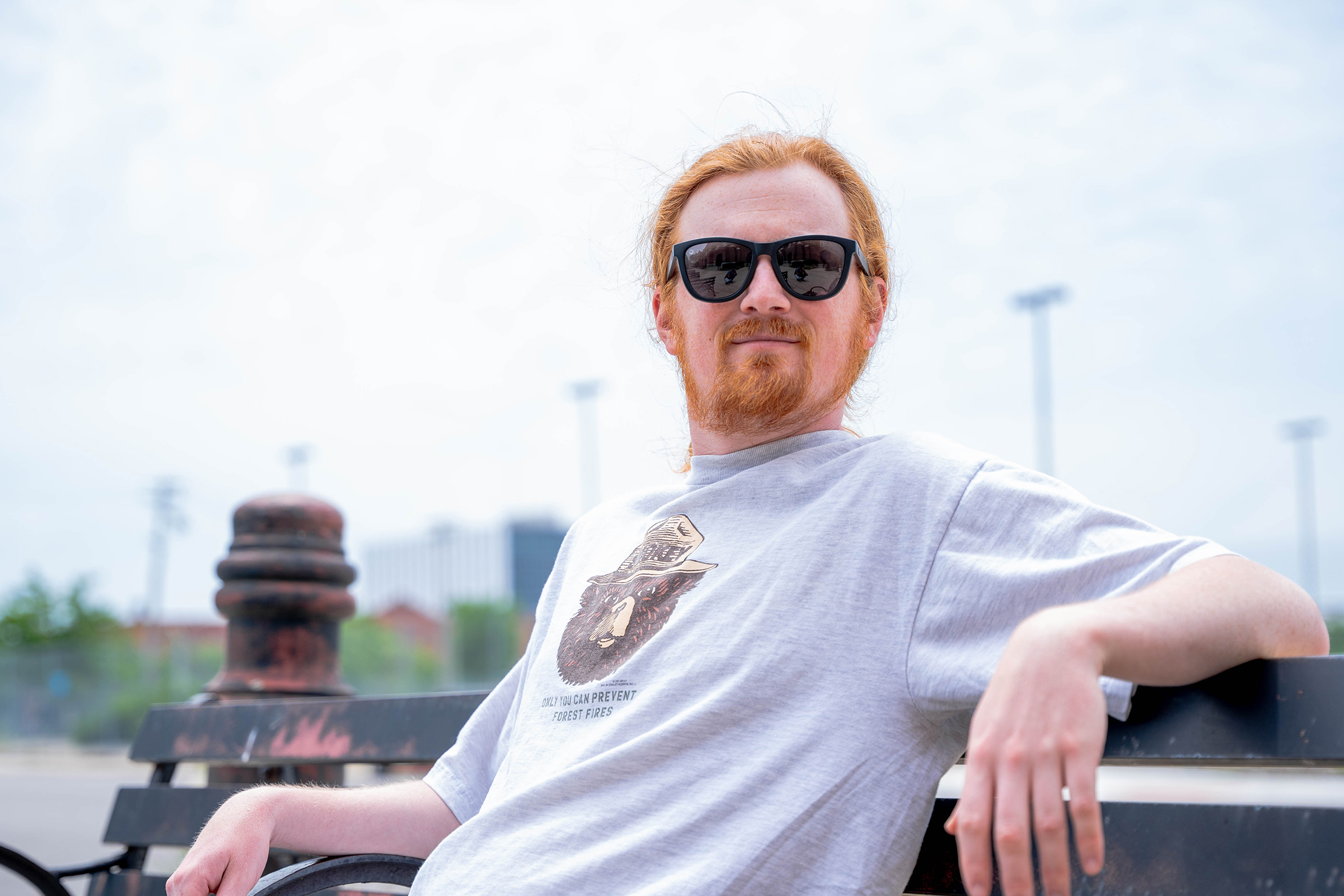 The black frames are matte, which looks both sporty and professional. The upper arm on each side has the Knockaround logo, which is a wide letter K. If you weren't looking for the logo, you wouldn't notice it, because it too is black. The logo isn't the thing you notice about the frames–the colorway is, which we like.
Almost everything on the sunglasses is black, even the pins that hold the arms onto the frames. We can't tell what the pins are made of, but it appears to be hard plastic. We can't find anything we're confident is metal on the glasses, and a trusty magnet off our office refrigerator didn't find any, either.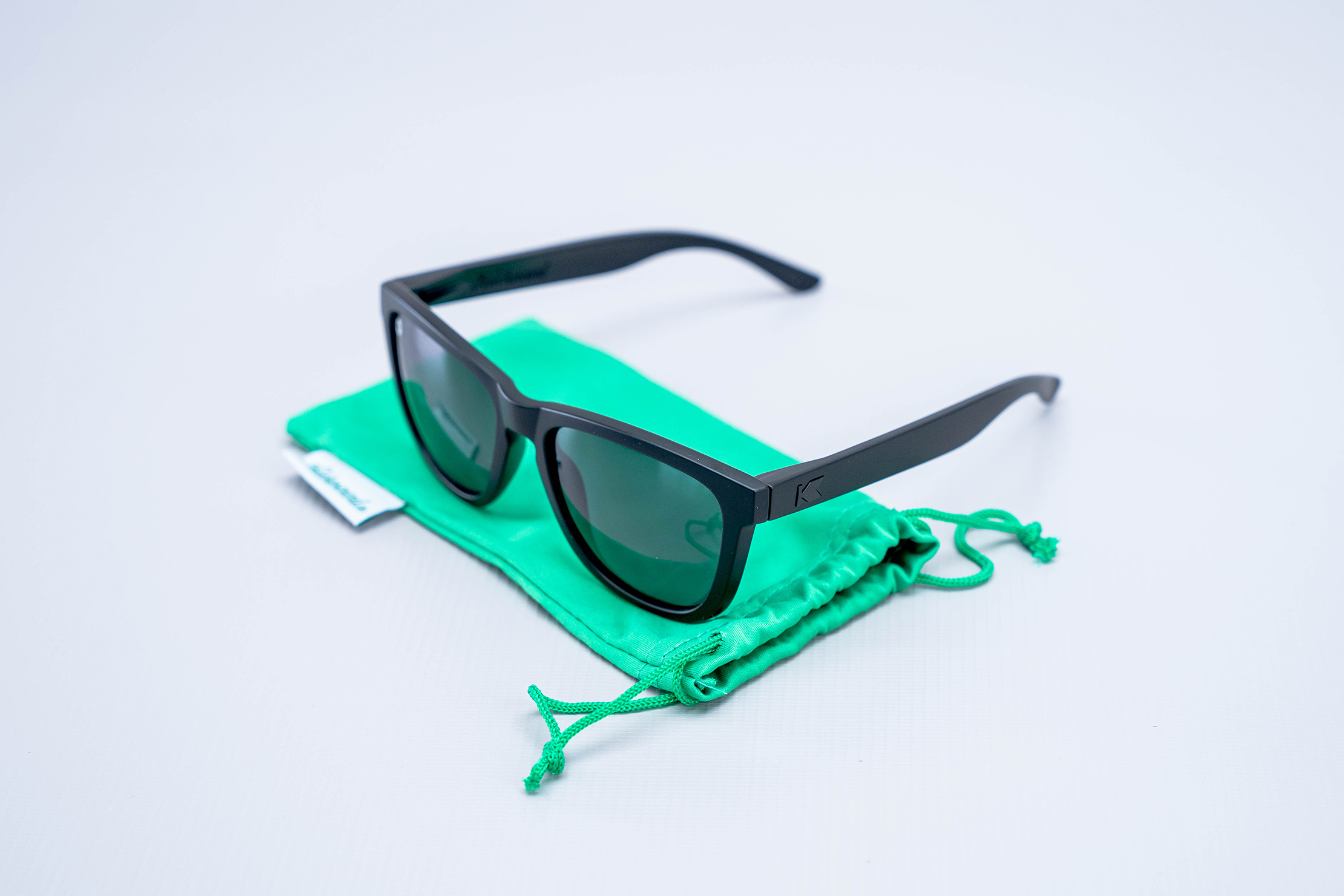 The only non-black thing on the glasses is a small logo in the top corner of one of the frames. If you're wearing the glasses, you'll be able to see it with your right eye. At first, we thought it was a sticker, but after it wouldn't come off, we realized it was there to stay. It isn't the worst thing in the world, as it stays mostly in your peripheral, though it feels like an oversight that it isn't removable. It's off-white, shaped like the sun, and has the letter K logo we mentioned earlier inside it.
The lenses are crafted from plastic, too, and are slightly reflective. You can see through them, but they're tinted pretty heavily. This is the 'Smoke' part of the colorway, and it's a good name for what we just described.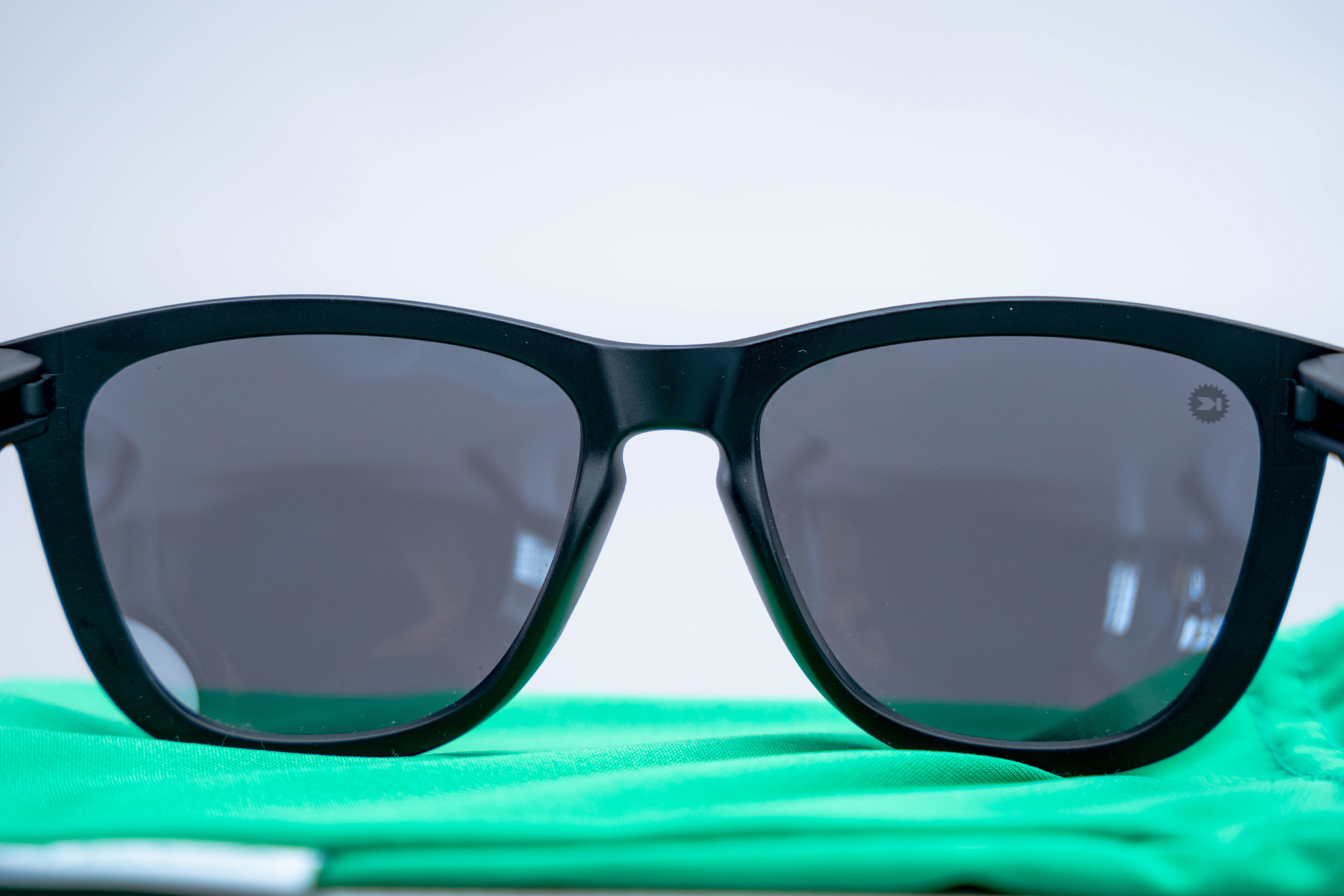 The lenses offer UV400 protection, which will cut out nearly 100% of harmful ultraviolet rays, including UVA and UVB. The glasses are also polarized, preventing particular light from passing through the lenses. This makes the image a bit darker but makes seeing details, colors, and into the water a bit easier and more vivid. We think this can be useful on a vacation where you'll be spending ample time by the water or if you're into fishing, boating, or kayaking.
The arms of the glasses are a little tight on the sides of your head, especially if you have a big brain. This isn't necessarily uncomfortable, but it isn't for everyone. The hinges on the arms don't extend past 90°, so any give that the glasses have is from the plastic bending, not the arms adjusting.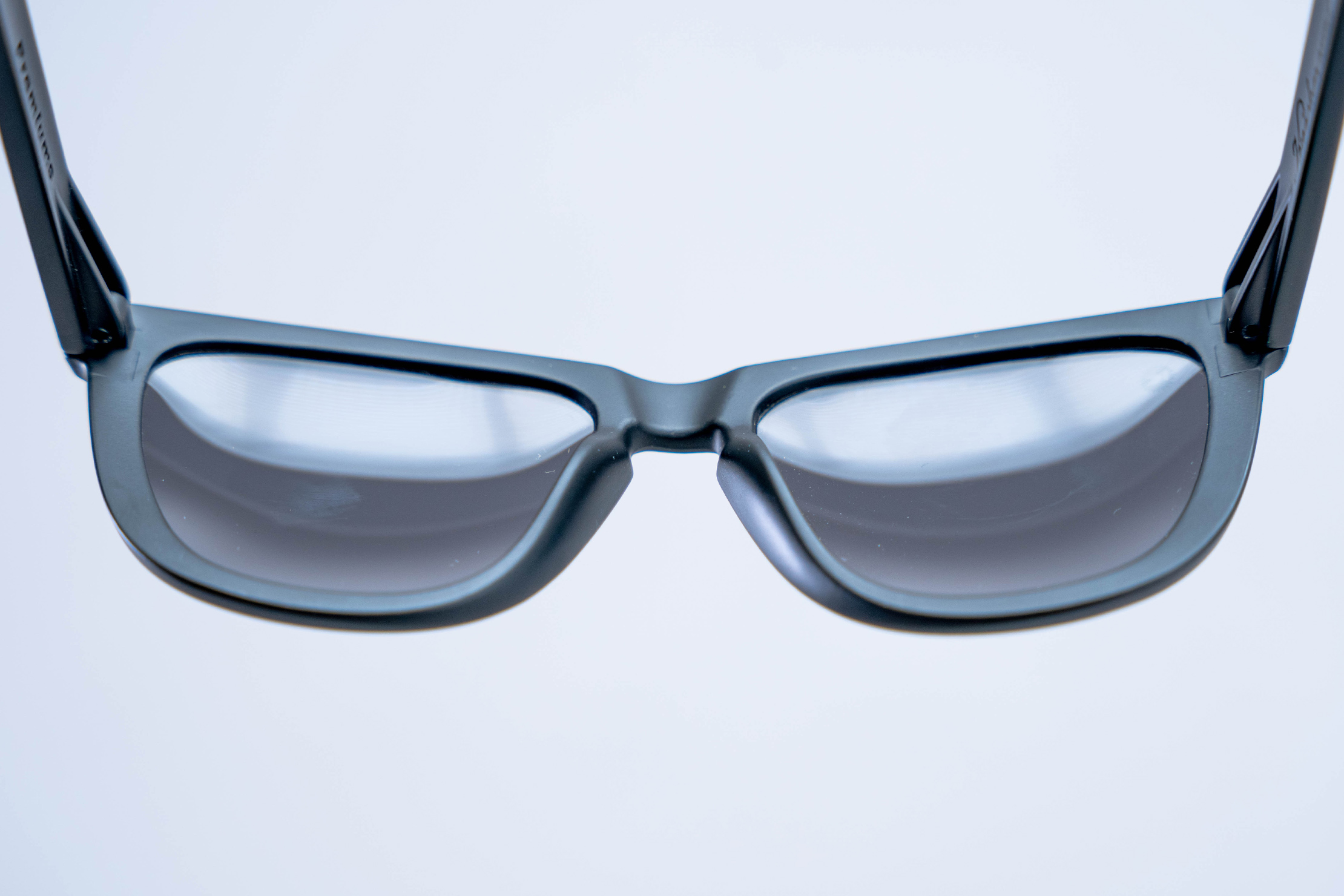 The nose pads aren't raised and don't adjust, but we find them quite comfortable, even on the move. They tend to get a little sweaty on warm days, but that isn't unexpected.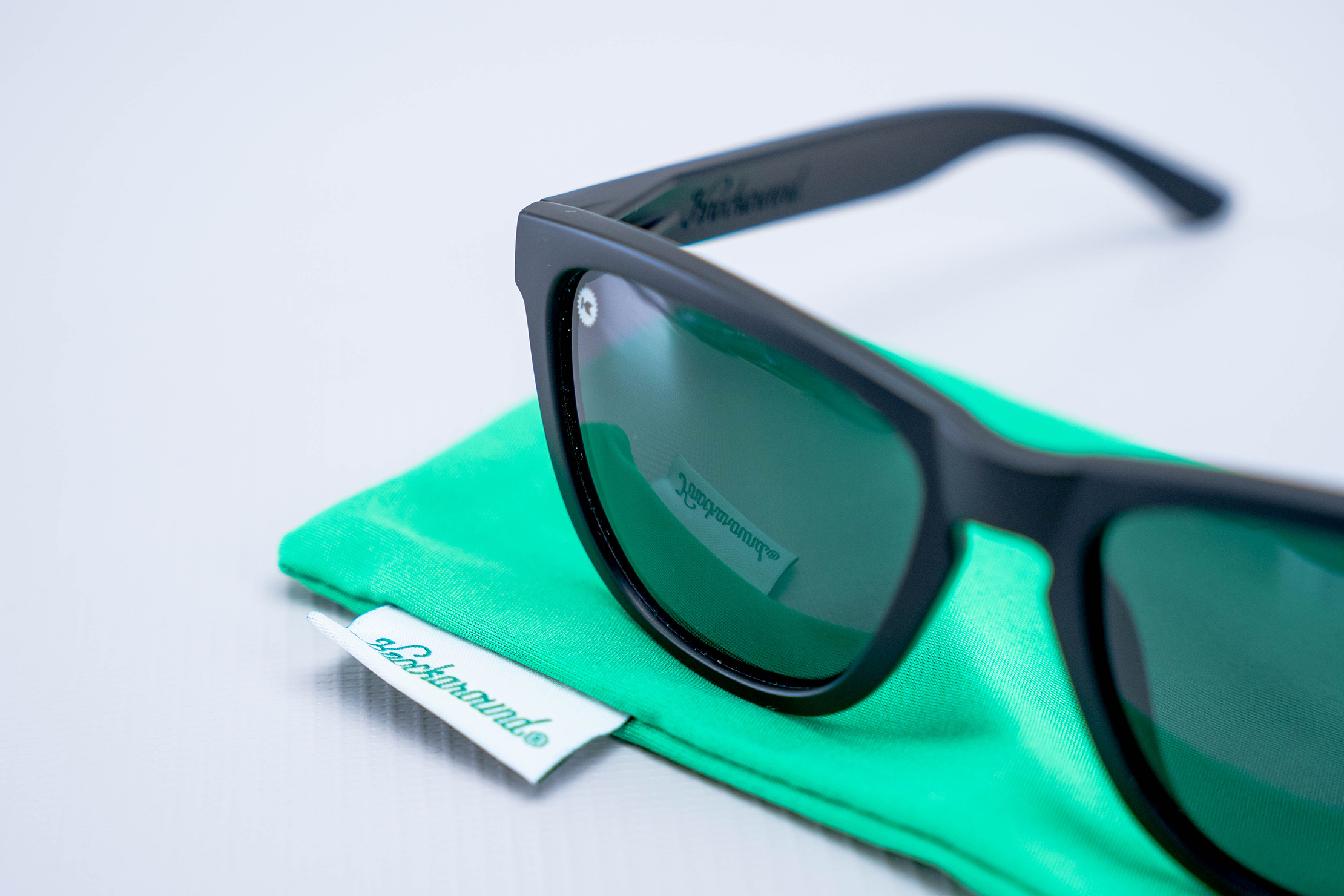 The glasses come with a soft pouch, which is St. Patricks Day green. This is excellent for finding them inside your sling or daypack but is a little loud for our taste. The pouch is crafted from a microfiber cloth-like material. We find this perfect for cleaning off the glasses when we don't have a cloth handy, but it isn't the best for keeping them safe in our pack. It will protect from minor bumps and scratches, but not from crunches and significant drops. If you are rough with your gear or are worried about the glasses breaking, it might be best to invest in a hard case to keep them safe.
Durability & Testing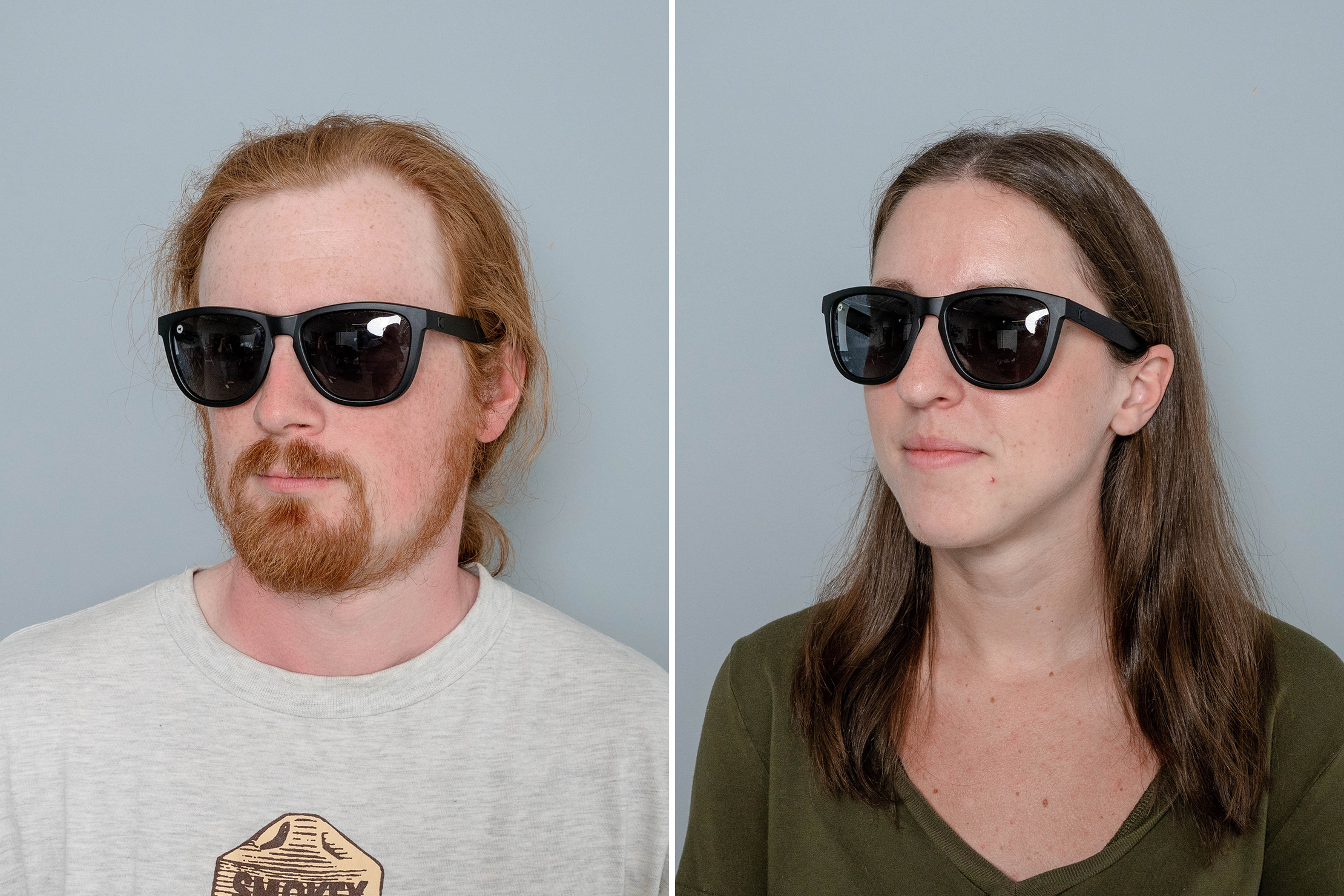 For a pair of budget sunglasses, we find the Knockaround Premiums to be comfortable and relatively durable for their price point. Being cheap sometimes has a negative connotation, but we don't think that's the case. The quality of the Knockarounds is great, and they happen to come in at a low price point. At the time of writing, they retail for less than $30, which is a great value, we think.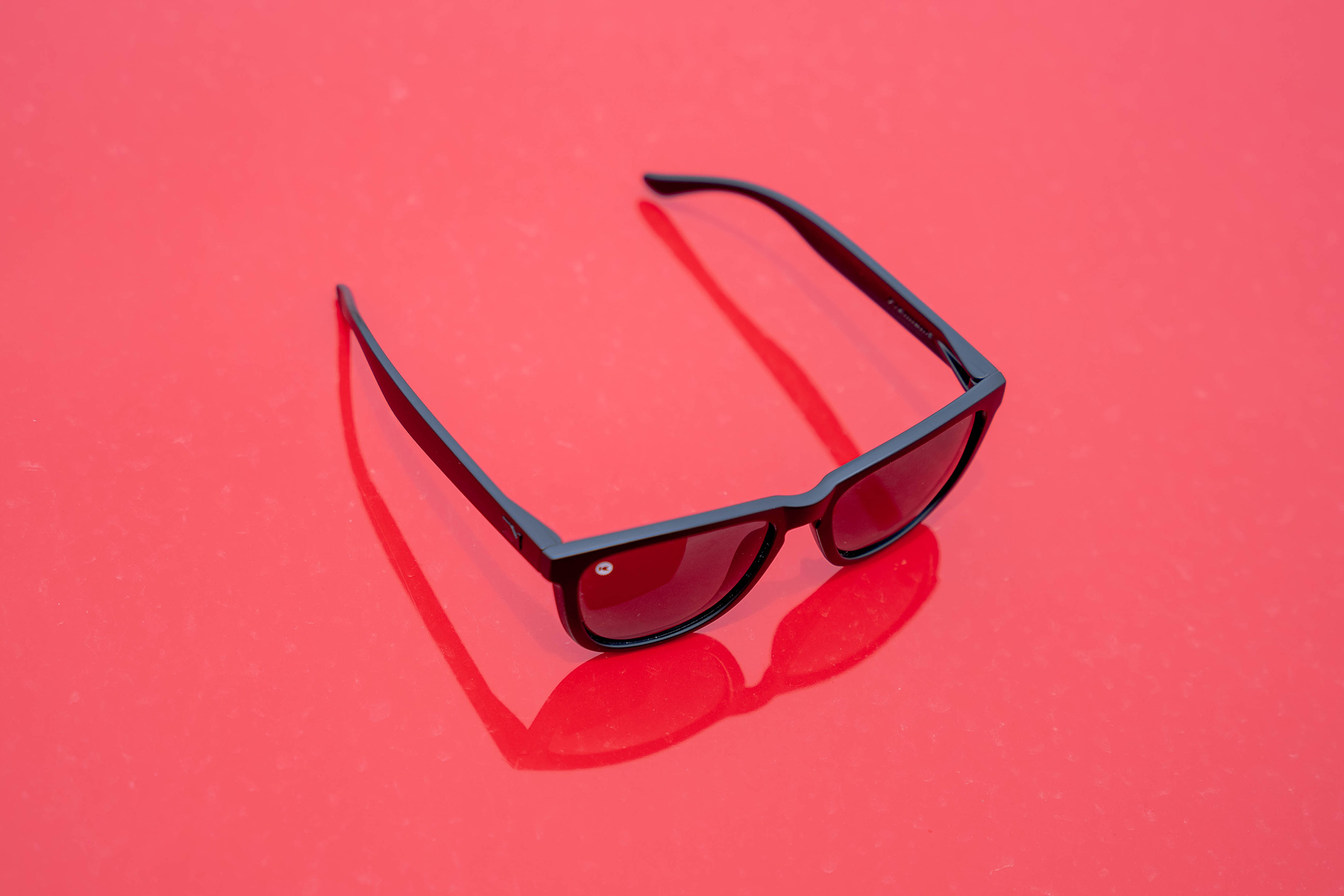 To be honest, we're shocked at how well these glasses hold up. We thought the best way to determine whether they were worth it was to beat them up, and they've done exceptionally well.
We've dropped them off a bike going full speed, and there aren't any noticeable scratches on the lenses or frames.
We're constantly sliding them in and out of daypacks and travel bags that we're testing, and they haven't been crushed or dented.
When clouds roll in, we slide them onto the front of our shirt or through an attachment loop on our shoulder strap, which leaves them vulnerable to the knocks of everyday life. Still, no noticeable issues have arisen with their quality or look—they look about the same as the day we received them.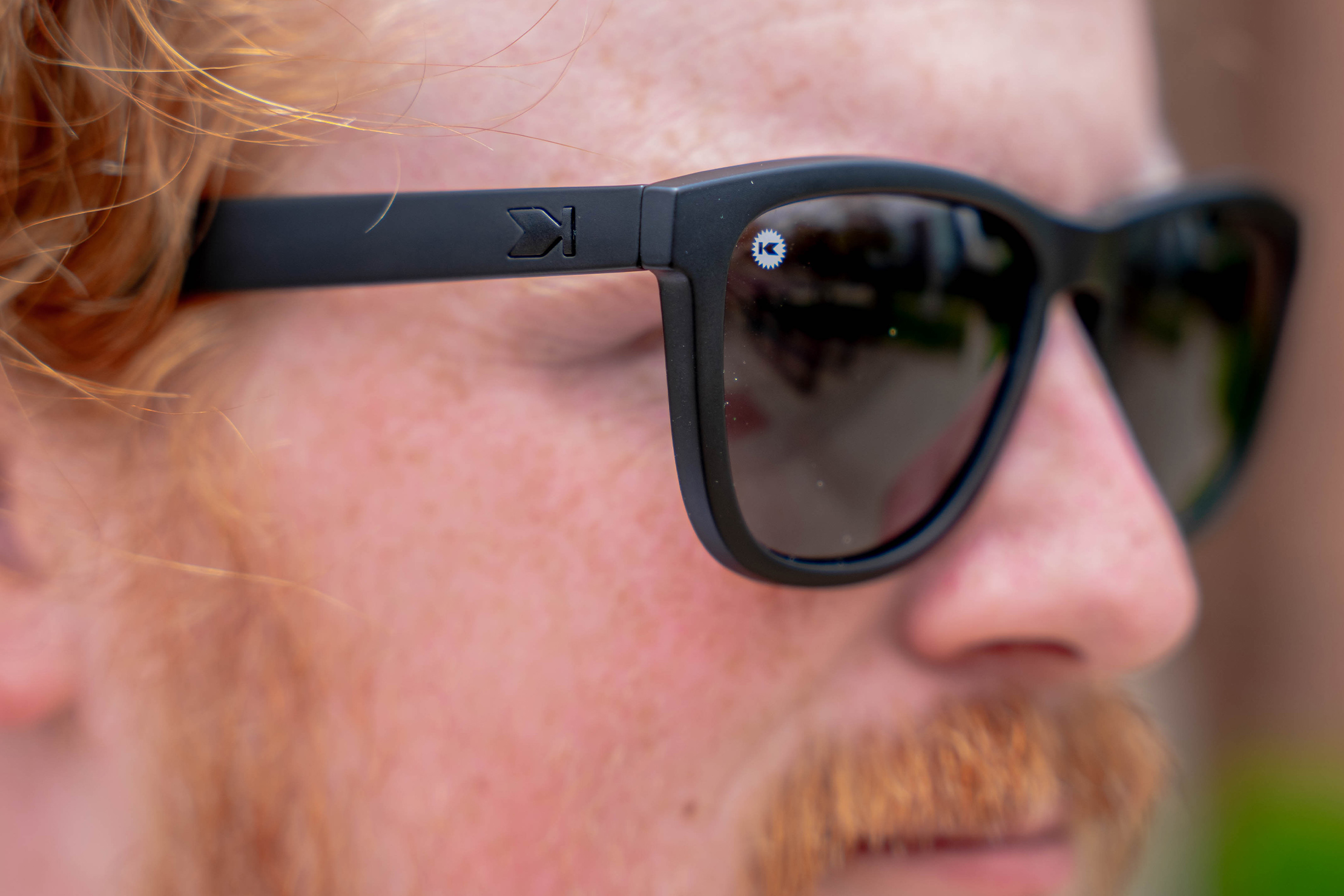 As always, with the good comes the bad. The lenses smudge easily and noticeably. This is especially true if you grab them with sweaty hands after a long walk in a new city or after renting a bike and cycling around town.
We noticed sweat as an issue on the frames as well, sometimes leaving a lightly noticeable residue on the arms. Both this and the lense smudges clean quickly and easily with the pouch they come with.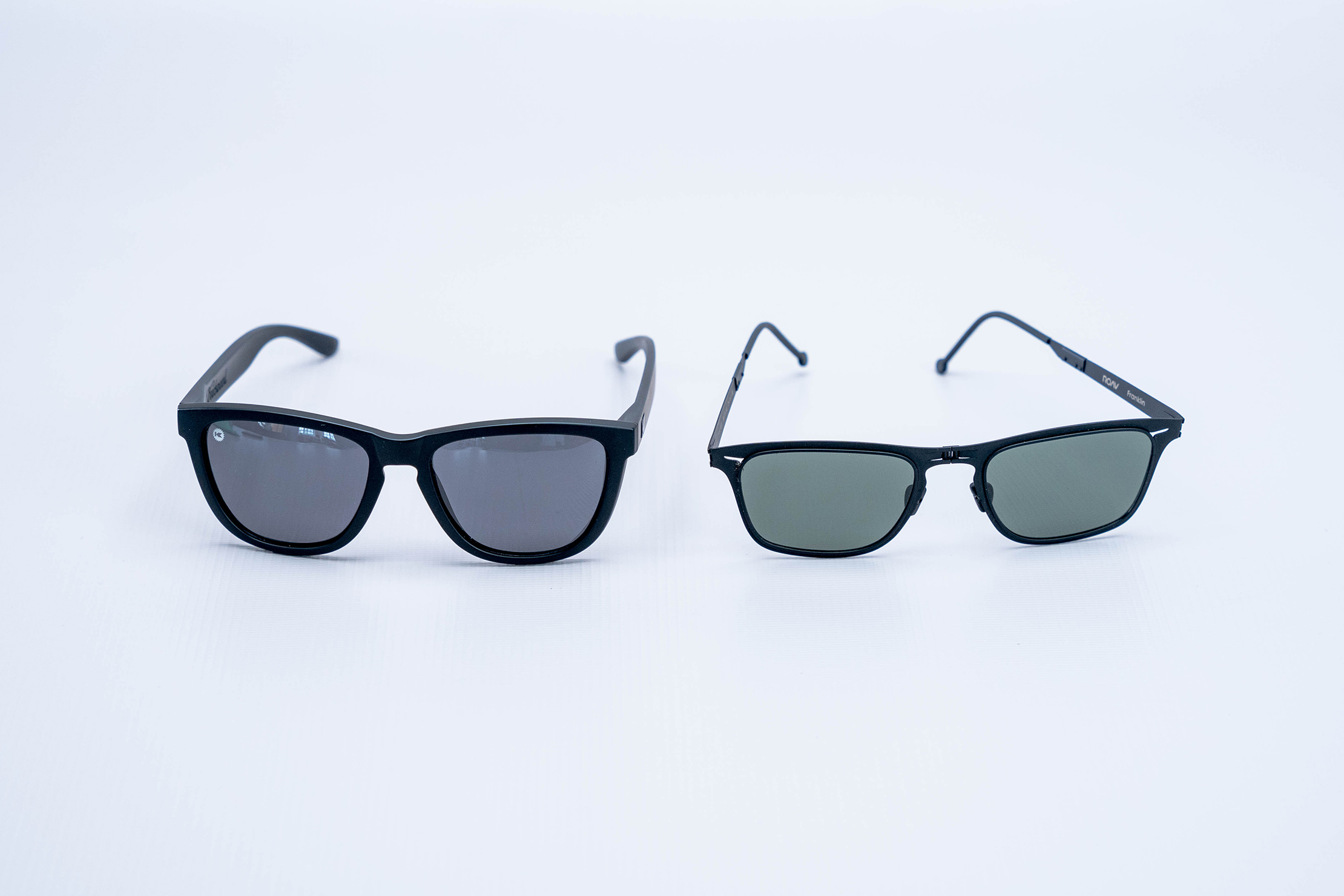 Having a set of sunglasses that you don't need to worry about losing or breaking is extremely freeing. We love our ROAV Eyewear Franklin Sunglasses, but sitting at nearly $200, we would be kicking ourselves if we broke or lost them. The Knockarounds aren't as travel-friendly as the ROAVs are, as they don't fold up, but the price point adds peace of mind in case they're lost.
If you're going jet skiing in the ocean on a sunny day, want to be prepared for changes in cloud cover while hiking a rugged trail, or lose things a lot, a budget pair of sunglasses might make sense for you.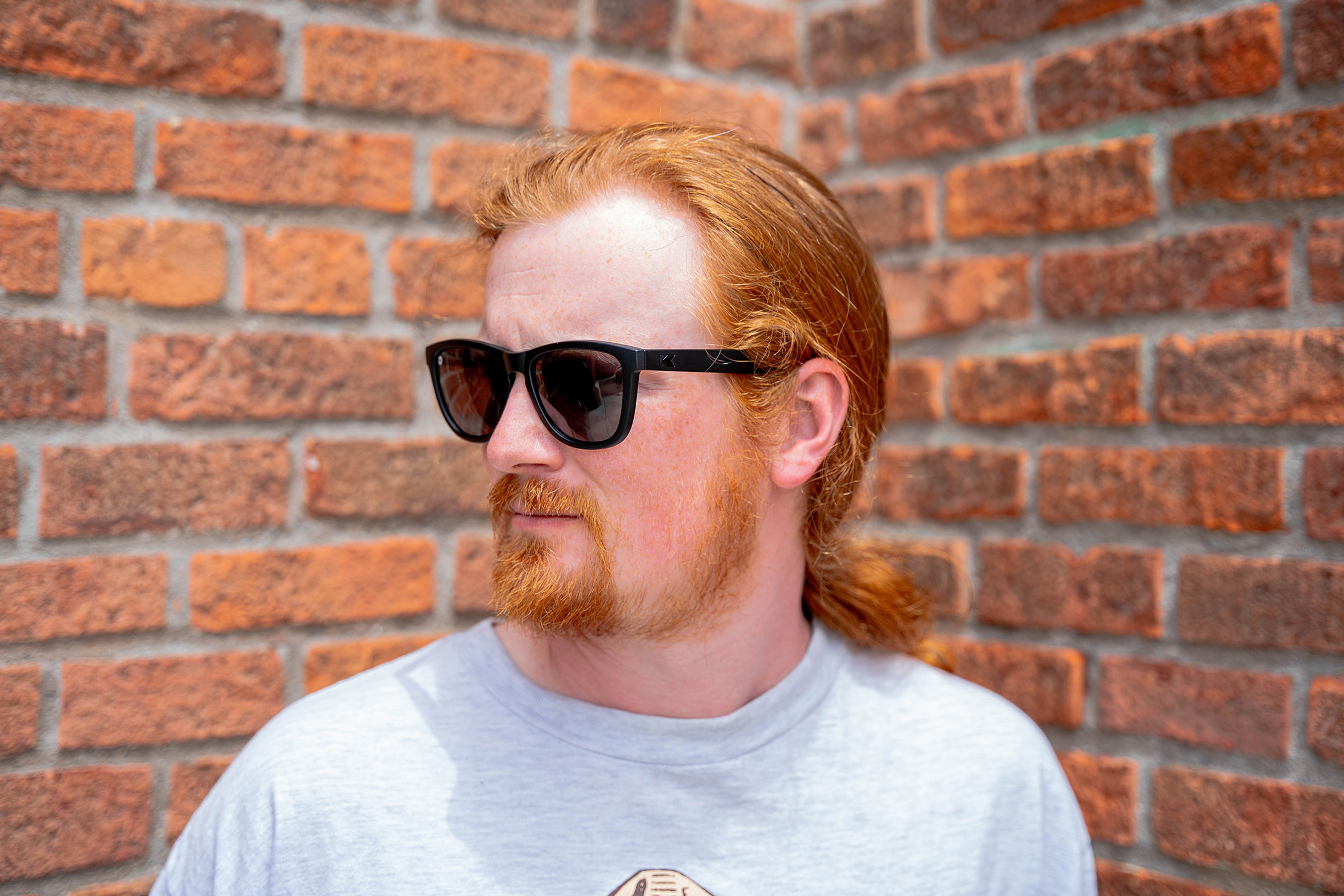 To simplify everything we've said so far, the Knockaround Premiums in Black/Smoke look and feel like what we knew about Knockaround as a brand before trying them. They're fairly durable, look good, and won't break the bank. Whether or not you like their look is one thing, but they're going to last, which is what's most important for a pair of travel sunglasses, right?
Usage Timeline
Initial Usage
Condition: Excellent
Relatively lightweight frame for its style
Lenses feature UV400 protection
Comes with a pouch, not a hard case
2 Weeks of Use
Condition: Excellent
No noticeable scratches, knicks, or marks
Arms can squeeze head slightly, but not uncomfortably so
Lenses keep eyes comfortable for hours in bright sunlight
Access the Pro Community Discussion
Get your questions about the Knockaround Premiums Black on Black/Smoke answered from our team and the Pro Community right here on the page. Plus, join discussions with other members about gear, guides, and more.
Other Clothing & Accessories Reviews