Heimplanet Packing Cubes Review
The Heimplanet Packing Cubes' single-zipper simplifies accessibility, but it can make packing more difficult compared to a clamshell design.
Our Verdict
Unlock the Pro Summary
Save time. Get access to brief summaries of our reviews so you can browse and make decisions more efficiently.
Pros
2-liter cubes are color-coded
Easy-to-close straight zipper
Top loop useful for hanging
Cons
Only has one zipper for access
Not as accessible as clamshell-style packing cubes
Rounded edges don't maximize available space
Recent Pack Hacker Video
Technical Details
Capacity

4l

Large size; 2L Small size

Denier

300D

300Dx150D Polyester

Dimensions

13 in x 8 in x 2 in (33 x 20.3 x 5.1 cm)

Large size

Notable Materials

Polyester, YKK Zippers

Manufacturing Country

Vietnam

Warranty Information
Full Review
Get up to 30% off Heimplanet • Join Pack Hacker Pro
Packing cubes are one of those travel items that, once you use them, it's hard to go back. Freestyle packing with clothes directly going inside suitcases and bags is fine, but the added organization packing cubes offer makes a solid case for itself. Here at Pack Hacker, they're one of our favorite recommendations for upping your travel game.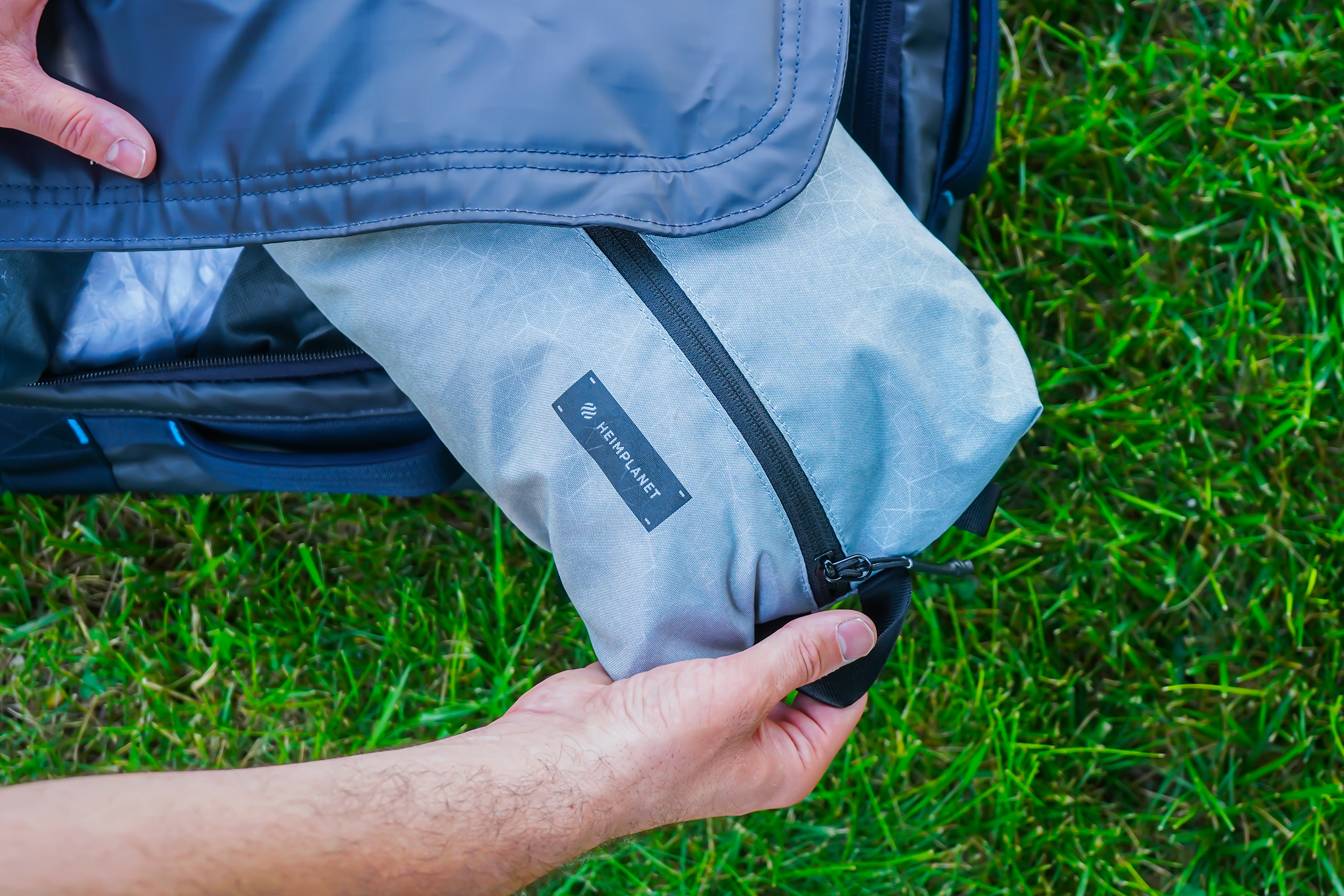 In this review, we'll be taking a look at a set from Heimplanet. They're called "Packing Cubes," and the simplicity of the naming says it all. Heimplanet designed the trio with a single-zipper opening and color-coding. The fabric even uses a simplified process for its dye for less impact on the environment. But does simplicity in design mean more pros than cons? Let's see where the trade-offs lie.
Materials & Aesthetic
Packing cubes are one of those travel items that don't really need the most extravagant styling. They spend half the time inside bags and half the time hanging out in hotel rooms or in the car on a road trip. However, Heimplanet doesn't seem to share this belief because their Packing Cubes are quite eye-catching.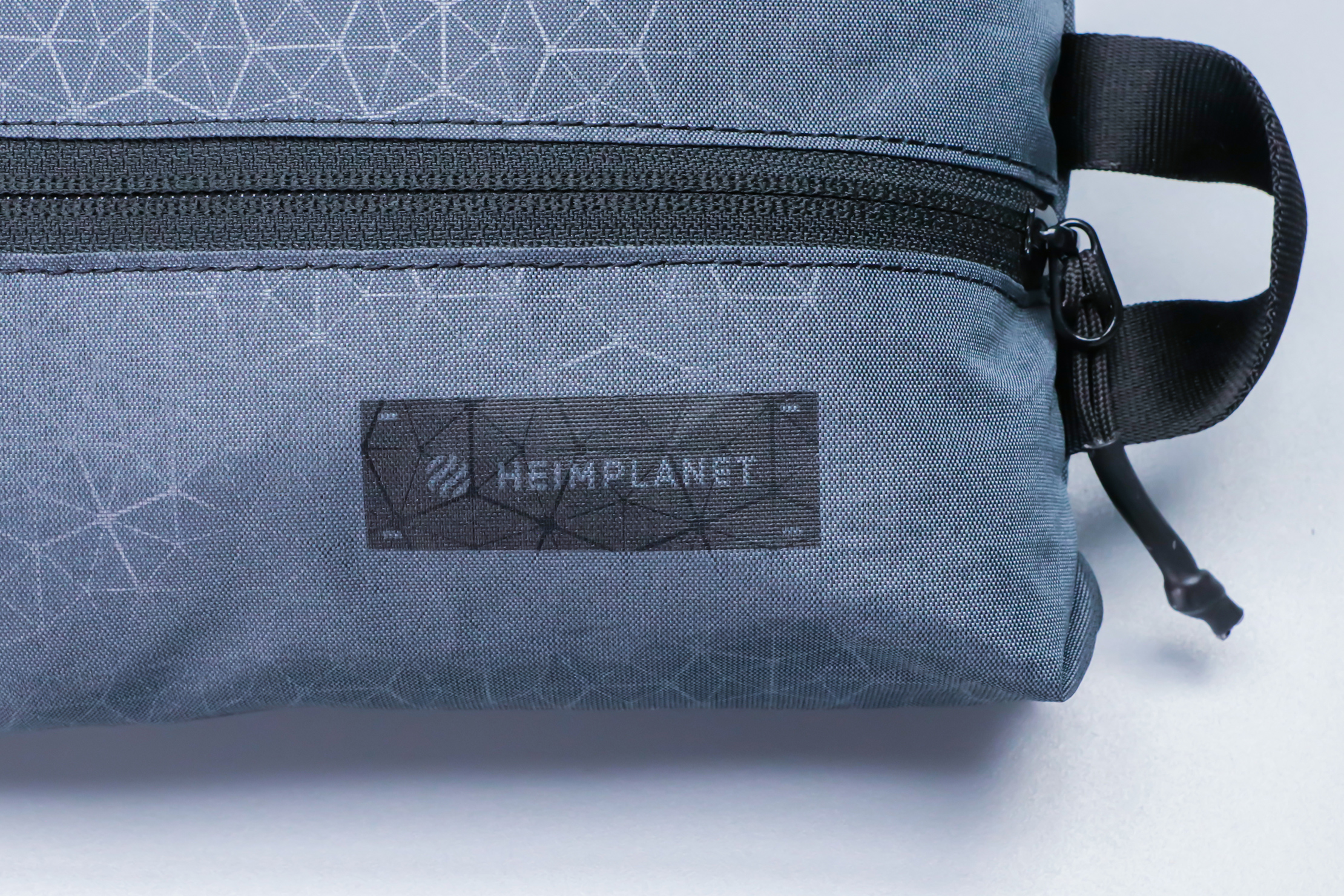 They have this snowflake-like pattern which looks rather nice and might even put some in the mood for a quick ski trip to the Alps. The fabric is a 300D x 150D Polyester, which means it's thin and lightweight; well-suited for maximizing space while being reasonably durable. Heimplanet even curries favor with mother nature by using dope dyed fabric.
No, that's not internet slang for a rad new way of dyeing fabric. Simply put, it's a method by which fewer resources—chiefly water—is wasted in the dyeing process. Less water used means less environmental impact, and sustainability is a huge plus in our books. Okay, on second thought, that is actually pretty rad.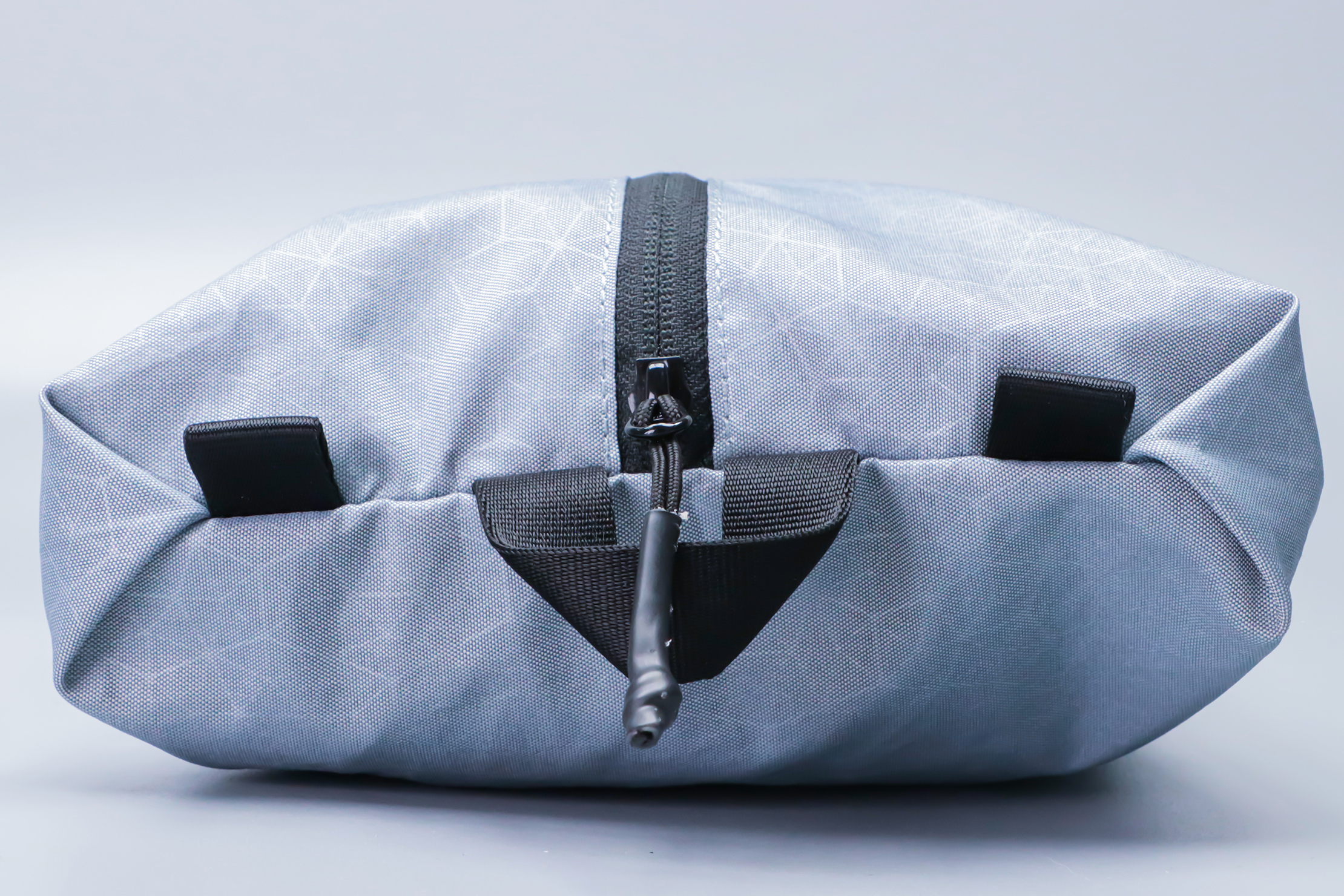 In addition to the dope dyed fabric, you also get a YKK zipper on each of the three packing cubes. Attached are nice and long, easily grabbable paracord zipper pulls. These being YKK zippers, they operate as smooth as a pair of skates on ice and are just as reliable.
Usage
When we first got these packing cubes, we thought there was a mistake. They arrived with three cubes included: two 2-liter cubes and one 4-liter cube. What was a bit strange was how one of the 2-liter cubes arrived in a different color. It has a much darker gray color compared to the other two in silver. However, this is completely intentional.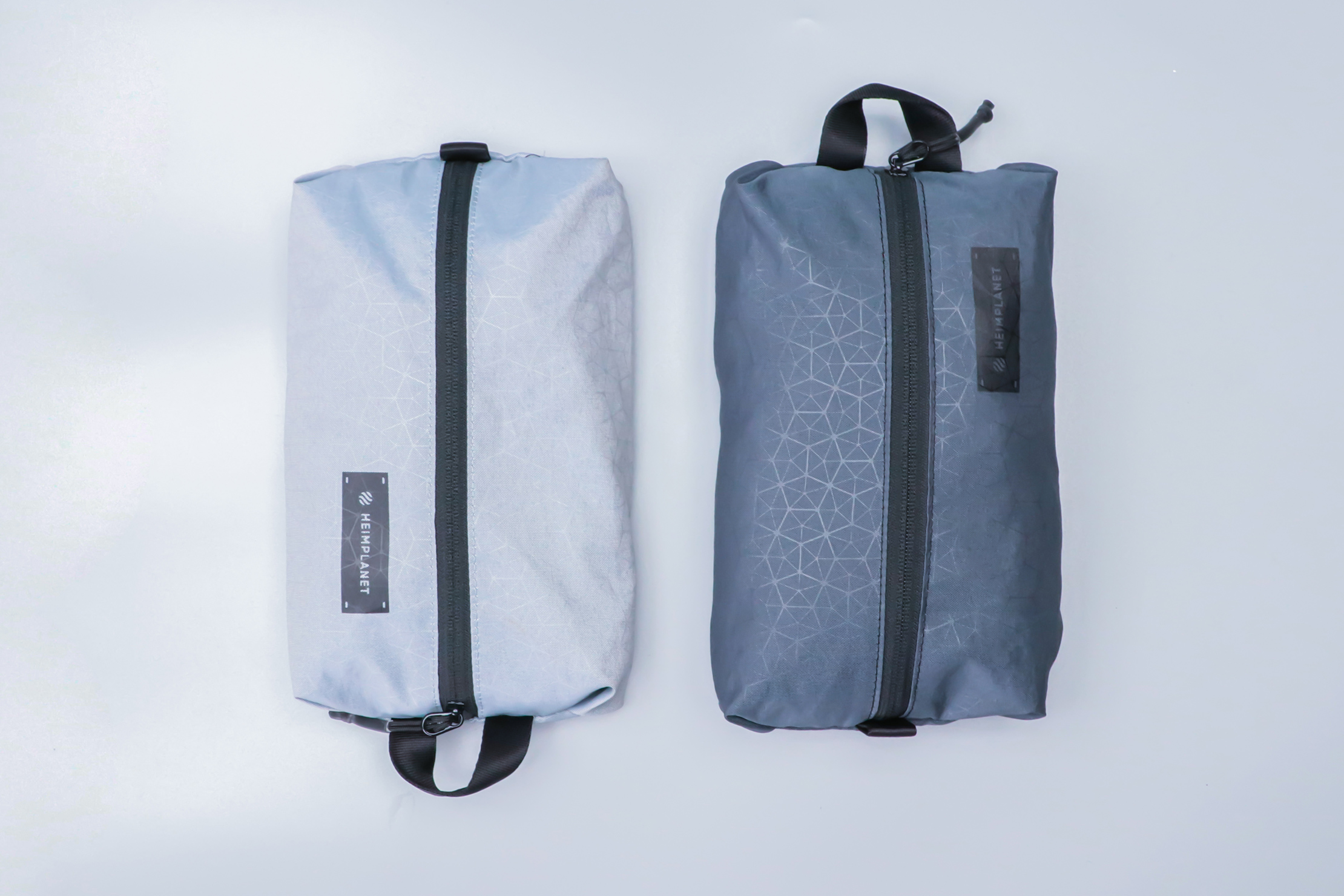 Heimplanet even explicitly mentions it on their website; it's to avoid confusion. With two similar-sized cubes, it's easy to forget which cube has what clothes. But since these are color-coded, you can easily remember which one to check depending on where you packed them. It's simple, effective, and doesn't require you to bust out a permanent marker for labeling.
Each of the cubes gets its own handle at the top in case you want to carry them by hand. However, these handles are more like loops because of how small they are. We mostly used them for hanging the cubes wherever we were afforded a hook or a handle. But in a pinch, they are handy for a quick trip to the laundry room.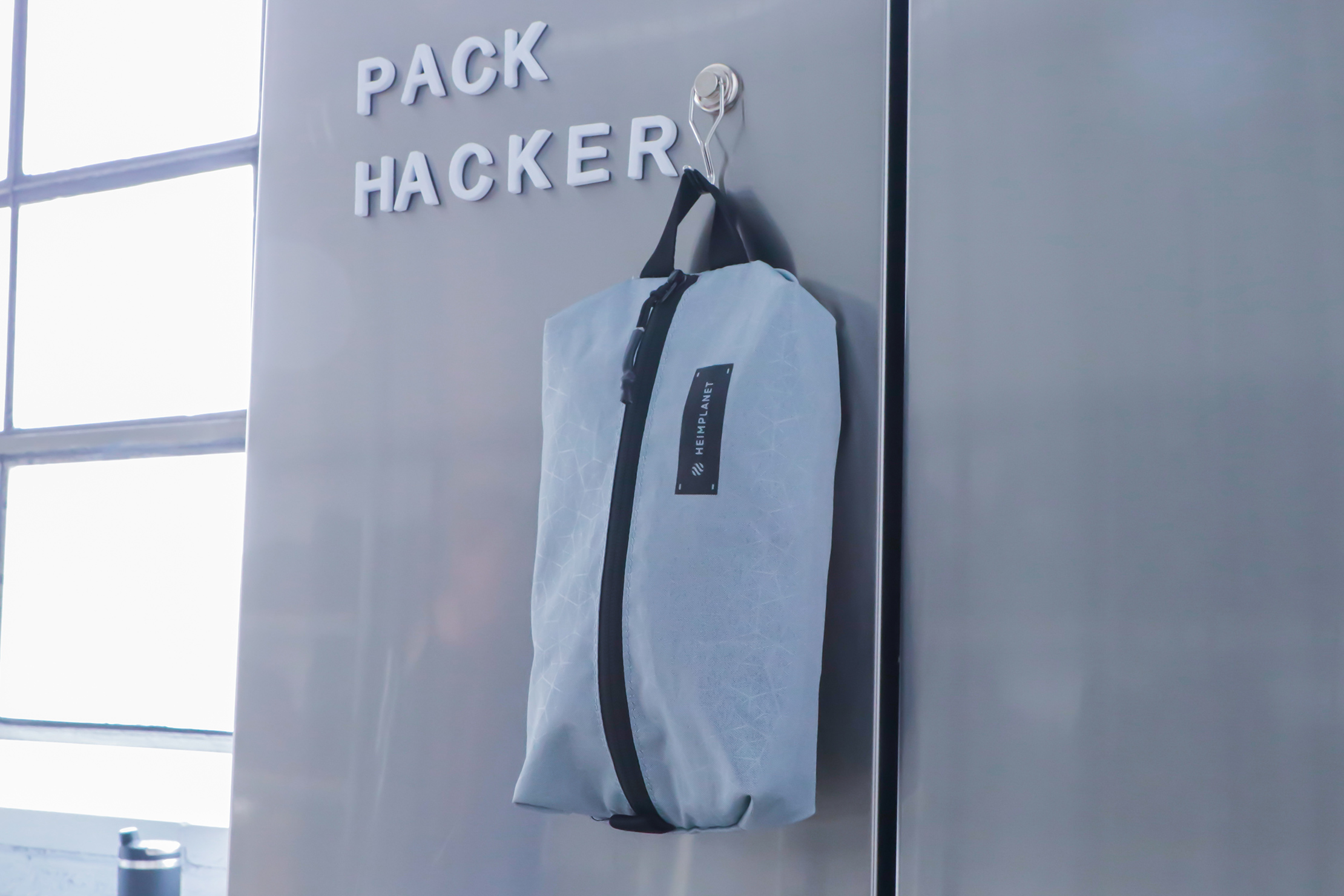 Unlike some packing cubes, Heimplanet's Packing Cubes opt for a straight split opening with a single zipper running across the entire length of the cubes. The advantage of this design is that it's easy to close and open. You simply hang onto either a bottom tab or the top handle and drag the zipper down or up.
In terms of packing, the split opening means maneuvering clothing into the sides. We found that the ideal setup is to roll up clothes rather than fold because they're much easier to squeeze in that way. For clothes that shouldn't be rolled—like ironed shirts and pants—you can still get them in, but it's not as easy as with clamshell-style packing cubes.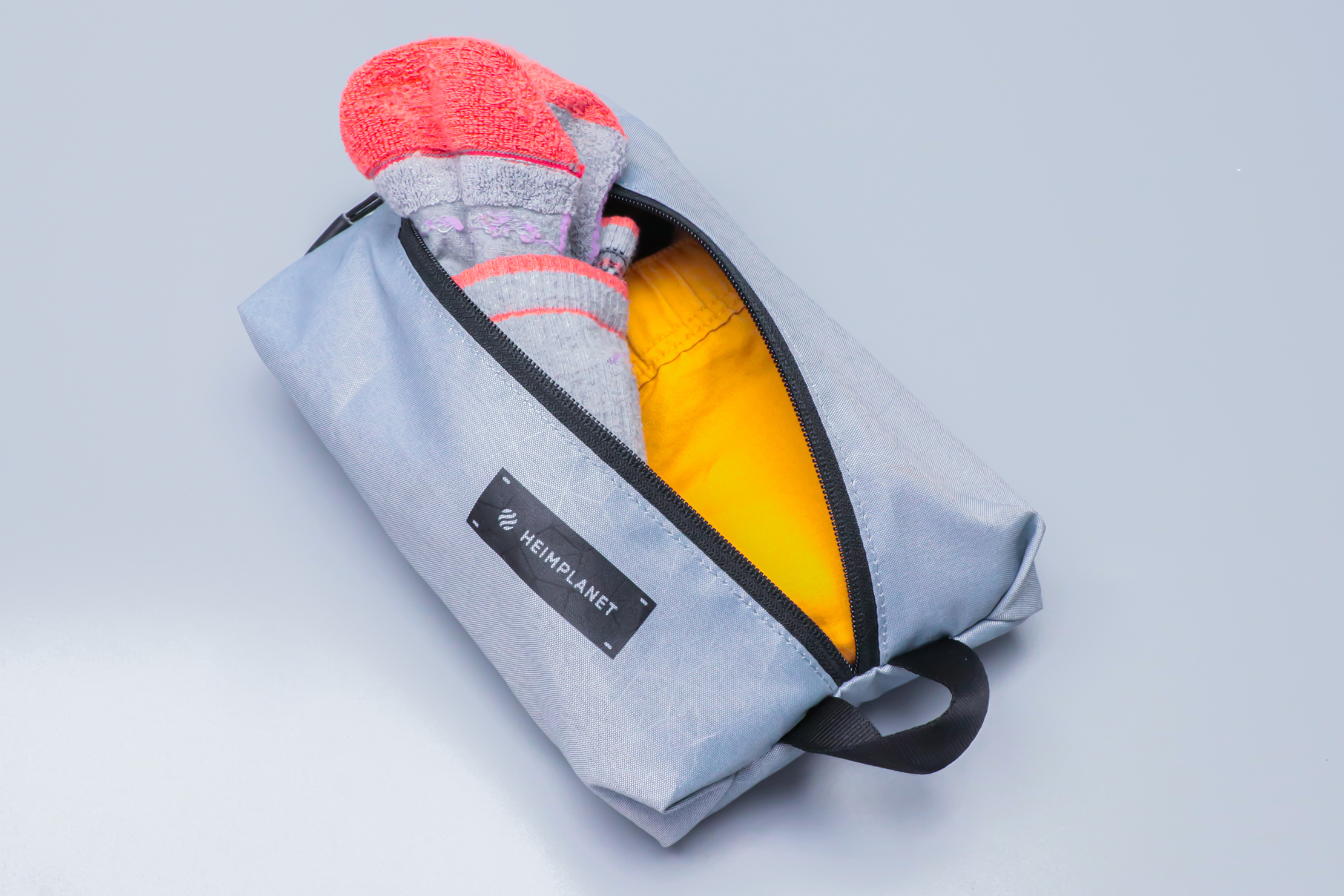 Other packing cubes like the YETI Crossroads Packing Cubes have a much more accessible opening because of their clamshell design. The trade-off is that you don't get the straight zipper closure, and you'll have to hold the flap down if you're packing tightly.
We also found that the single zipper on the 4-liter cube is sometimes not enough for access. The convenience of having two zippers is that you can have the opening wherever you want. In the 4-liter cube's case, if you want something at the very bottom, you have to zip all the way down to get it.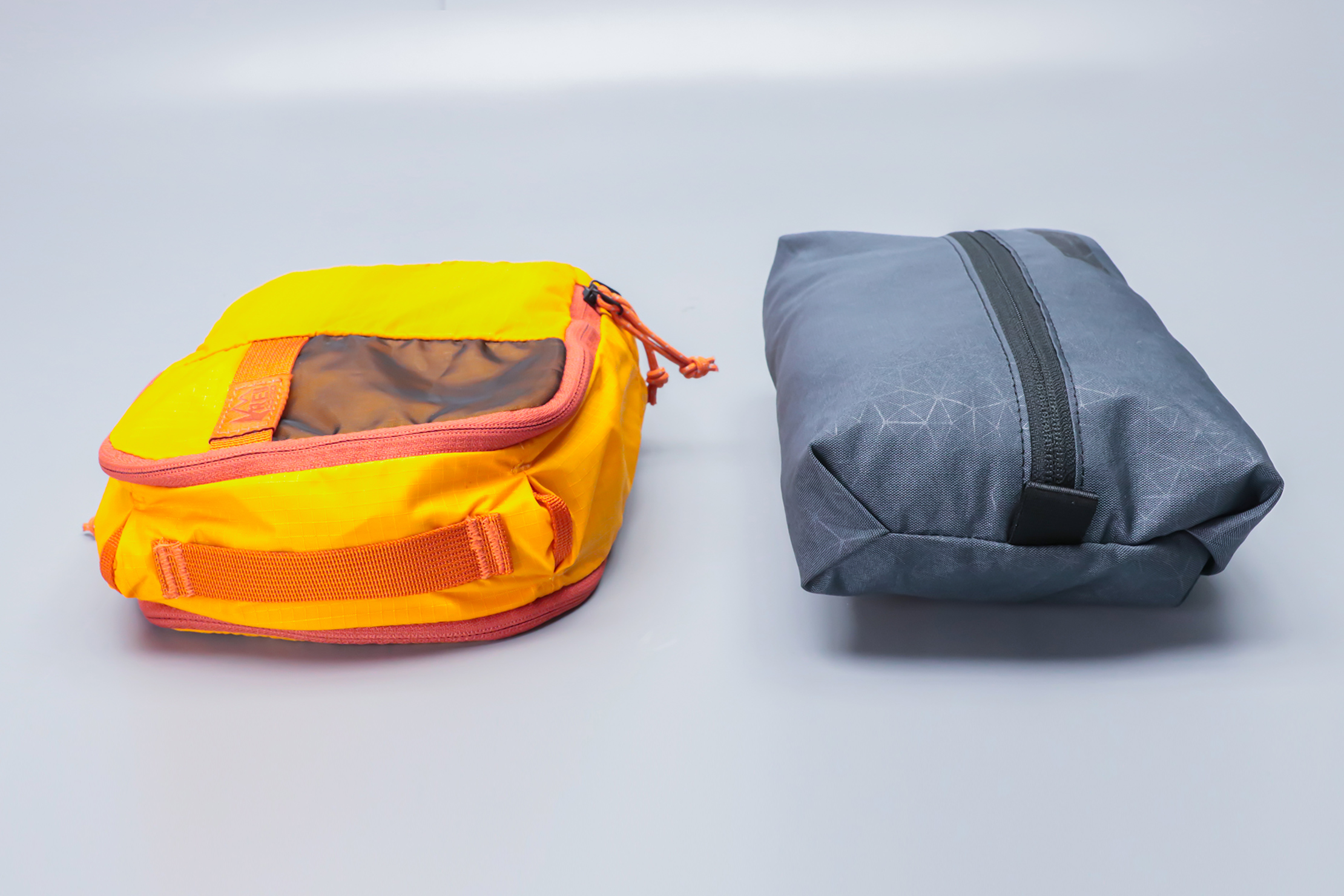 It's also worth noting that the shape of Heimplanet's Packing Cubes is pillow-like with rounded edges. This means a bit of space is wasted when you stack them against each other. Some clever packing skills will come in handy if you want to fill those gaps.
But in terms of volume, the packing cubes themselves have a total of 8 liters, which nets us enough clothing for a weekend trip. That's each of the 2-liter ones being assigned for shirts and underwear, respectively, and the 4-liter being left for pants. Your mileage will vary depending on how often you change clothes and how thick the clothes you pack are.
We tested Heimplanet's Packing Cubes in their very own Travel Pack 34L (V2), where they fit comfortably. There's enough room left for a Dopp kit and/or a tech pouch with all three cubes inside. Again, your mileage may vary depending on what bag and pouches you roll with.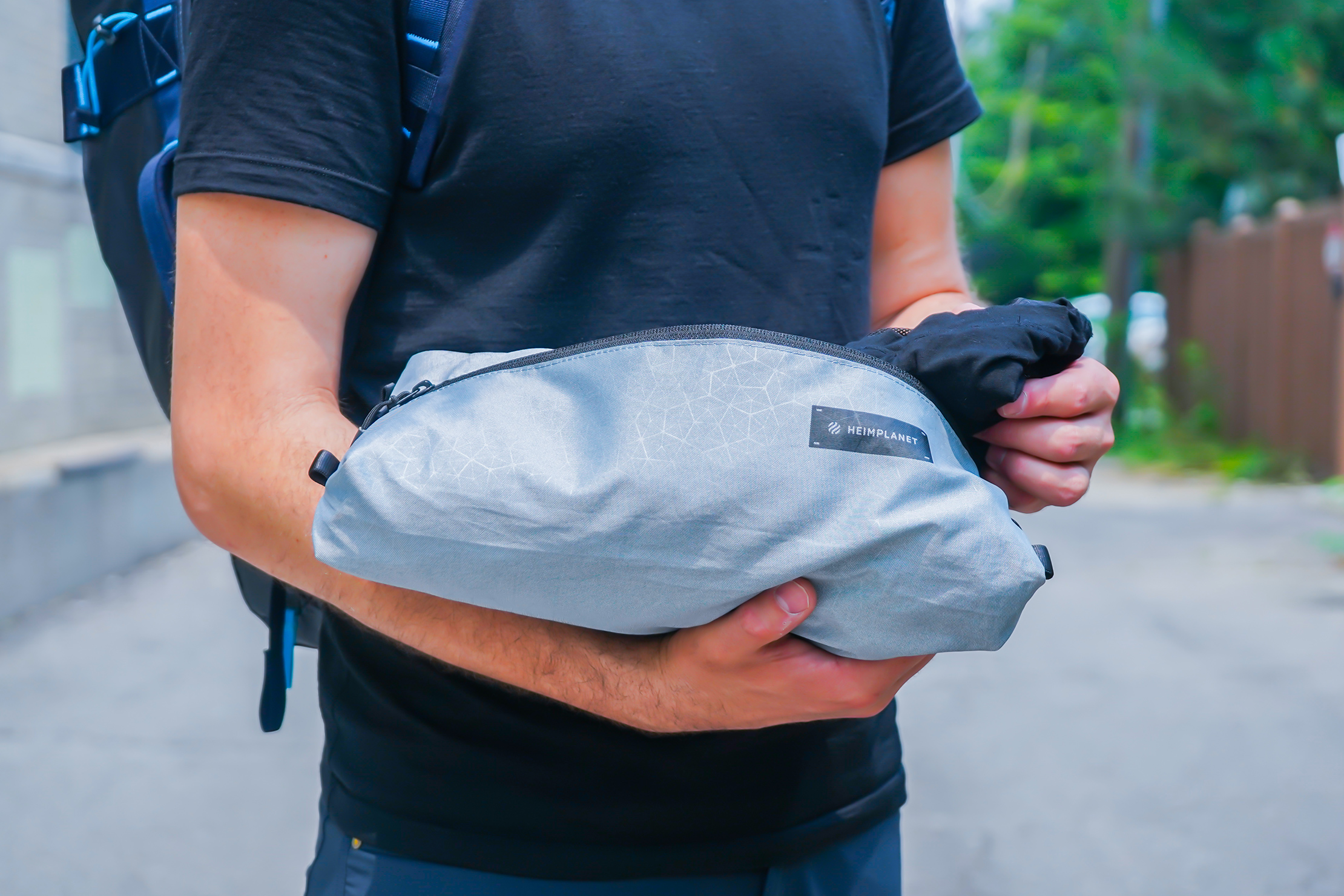 As far as packing cubes go, Heimplanet's are stylish and functional, with an interesting design choice of a straight zipper split opening. The simplicity of the design has its pros and cons, ones that will gain the favor of those who want something that just works, but not those who want all the boxes ticked.
Usage Timeline
Initial Usage
Condition: Excellent
Comes with one 4 liter and two 2 liter cubes
Square shape packs together nicely in most bags
Top loops make them easy to pull out of your bag or hang them up for easier access
2 Weeks of Use
Condition: Excellent
The larger size seems a little longer than other packing cubes while packed—it may seem this way because the cube is more of a square shape compared to round packing cubes
The zipper down the middle has been easy to zip up, and you can sort of pack each side of the cube, then bring them together with a zipper in the middle
The larger handle has been nice to pull the packing cubes out of bags
These fit nicely inside of the Heimplanet Travel Pack 28L (V2)
1 Month of Use
Condition: Excellent
We've tested these packing cubes on a road trip between Minnesota and Michigan. They're still holding up well!
Access the Pro Community Discussion
Get your questions about the Heimplanet Packing Cubes answered from our team and the Pro Community right here on the page. Plus, join discussions with other members about gear, guides, and more.
Other Organizers & Pouches Reviews